Some nine months ago, Stacy and I packed our backpacks with a few changes of cloths, a camera, and her wedding dress, flew half way around the world and immersed ourselves in an environment neither of us knew. Thailand. People asked us if we were crazy… but we love exploring, so honeymooning in southeast Asia seemed like a vacation to us.
Armed with one camera and two lenses, we set out to capture her Thailand Bridal Shoot. We ended up shooting two different days, starting at sunrise. Waking up to a 4:45 a.m. alarm isn't really my favorite thing to do, but Stacy loves mornings, so it balanced out. Why so early? Because of empty beaches and beautiful light.
Surprisingly, we both learned a lot. The first morning of shooting, I was so mesmerized at all the photo opportunities that my posing skills weren't making sense. Stacy, while so very beautiful, doesn't have the most extensive resume in modeling (love you babe), so coaching her on how to move her body and nail that expression was a task in itself. It was a great reminder of why us photographers need to slow down and focus on every aspect of the photo. Nailing the exposure with an epic backdrop only goes so far. The people are what matter.
We now both look back on these photos and recall every bit of our trip together. It was such an experience to share with my newly wed wife… and something we'll cherish forever.
Stacy's Reflection on her Thailand Bridal Shoot
Pictures hold a dear place in our hearts. For us, it is about capturing the beauty, personality, emotions and love that each individual person has. It is an emotional addiction that we both share. Being inspired and moved by the people we capture fuels us to continue to excelling at what we do. The smile of a baby, a groom seeing his bride for the first time or even a stranger walking along a beach.
Our honeymoon in Thailand was full of those beautiful moments. Although this time we sat back and looked at each other. Celebrating our recent marriage and lifelong commitment to each other…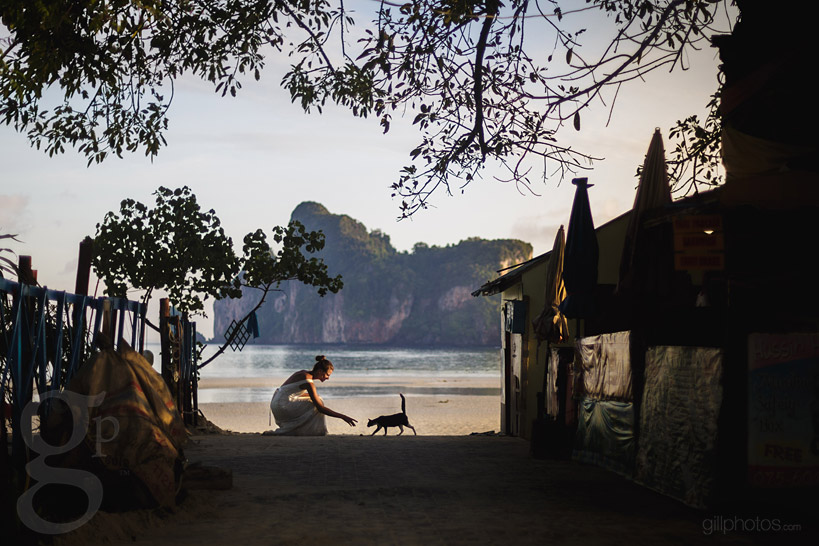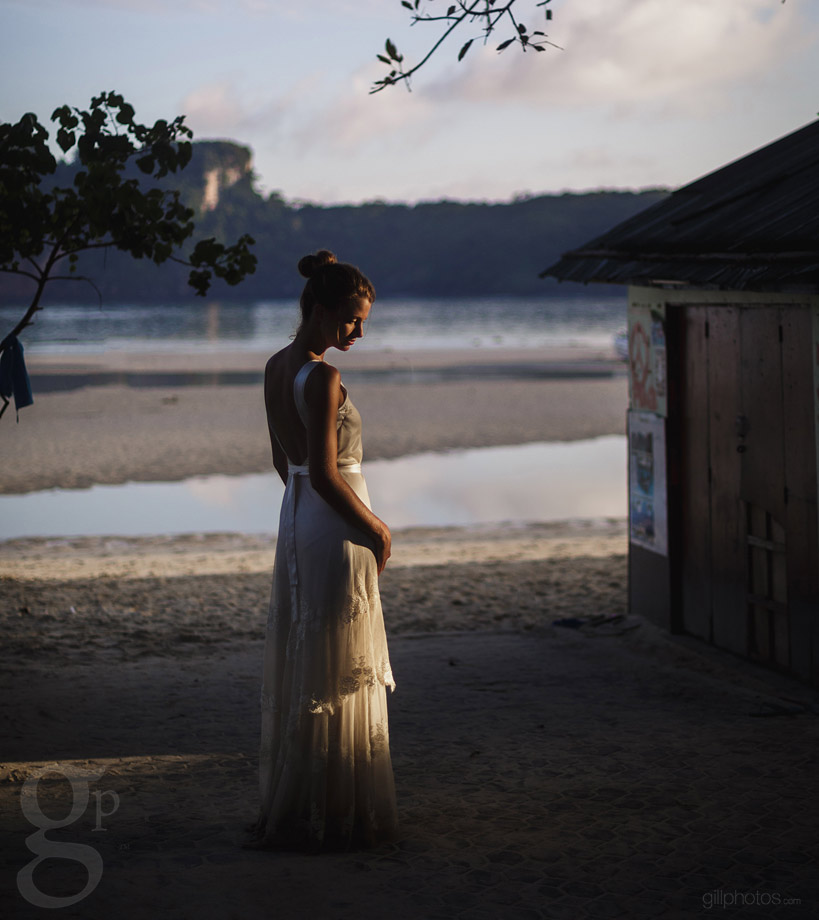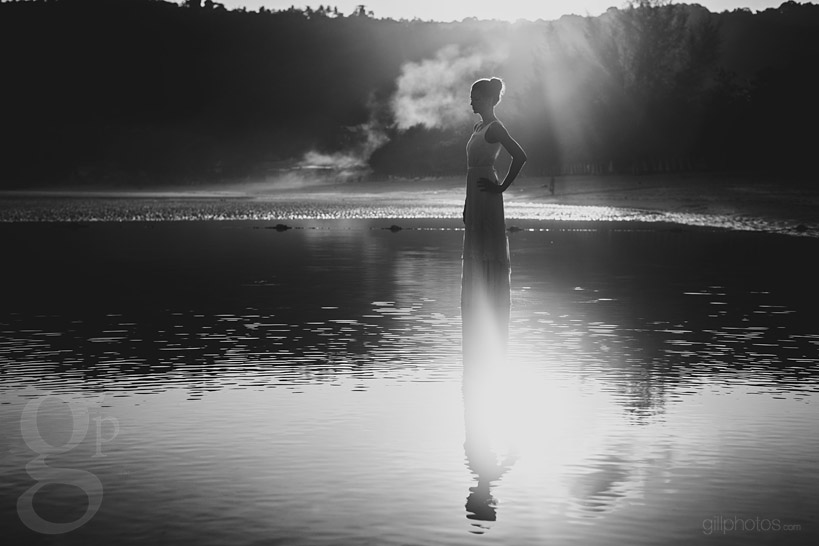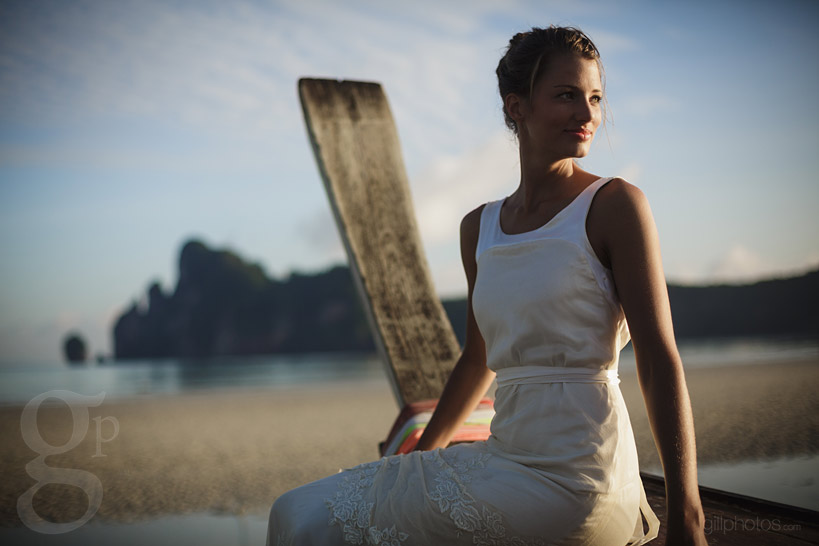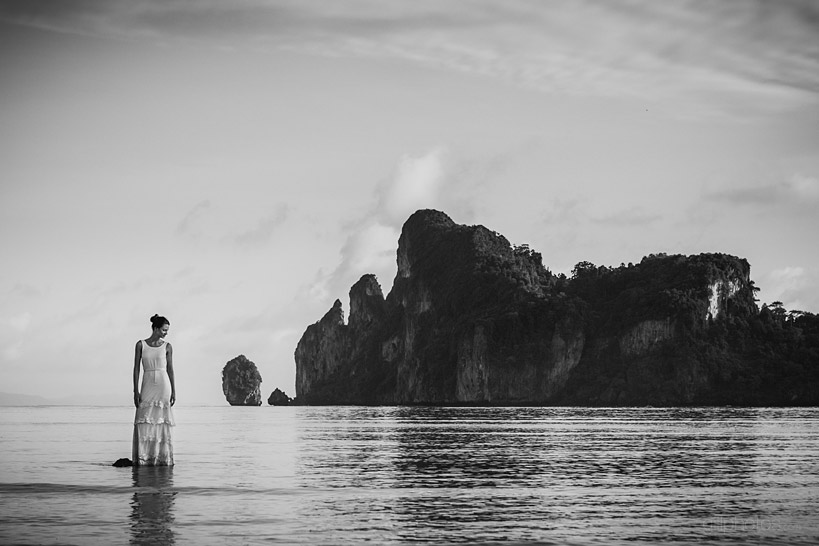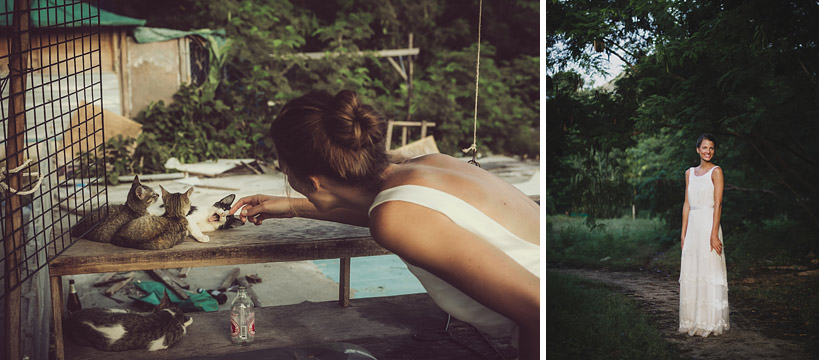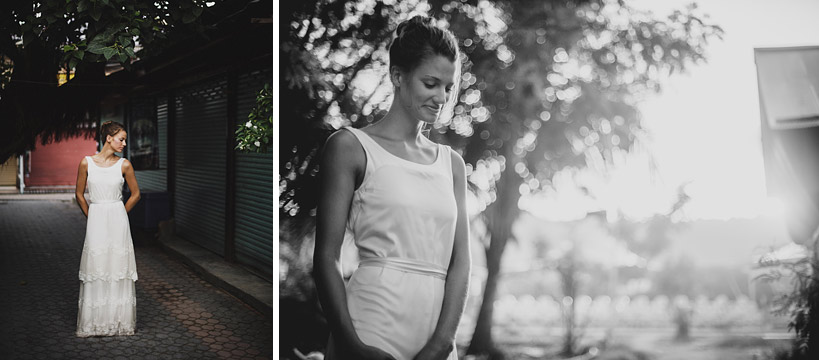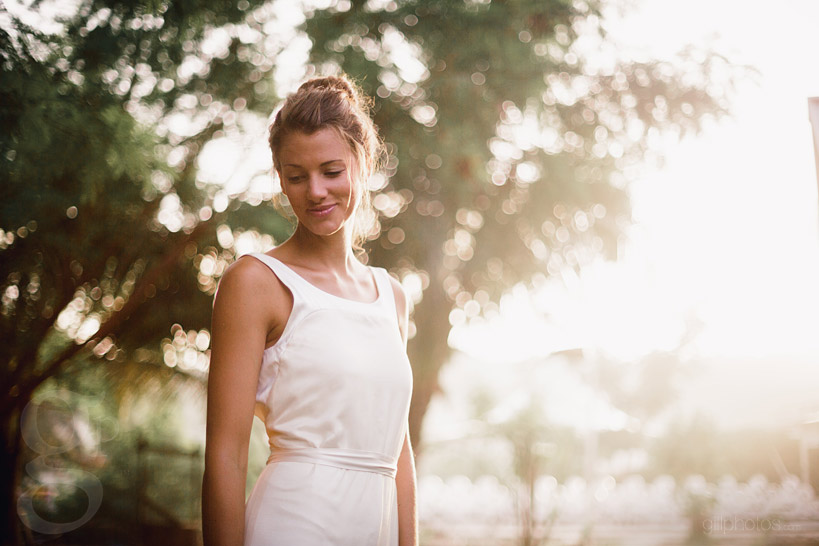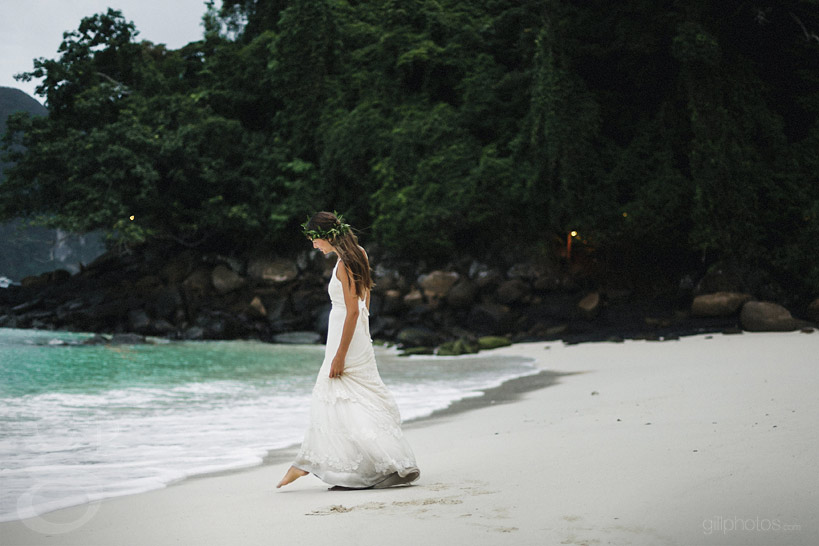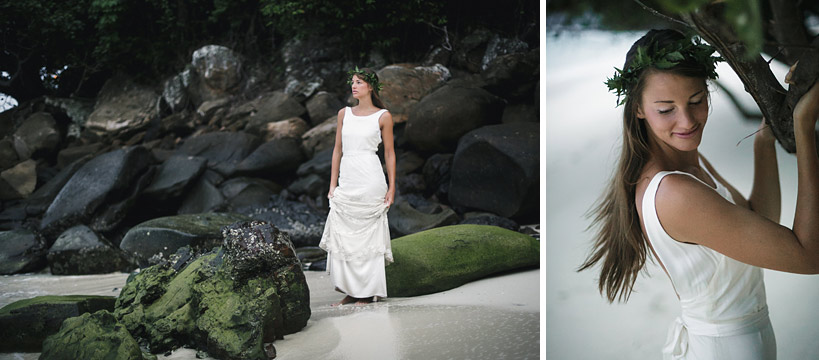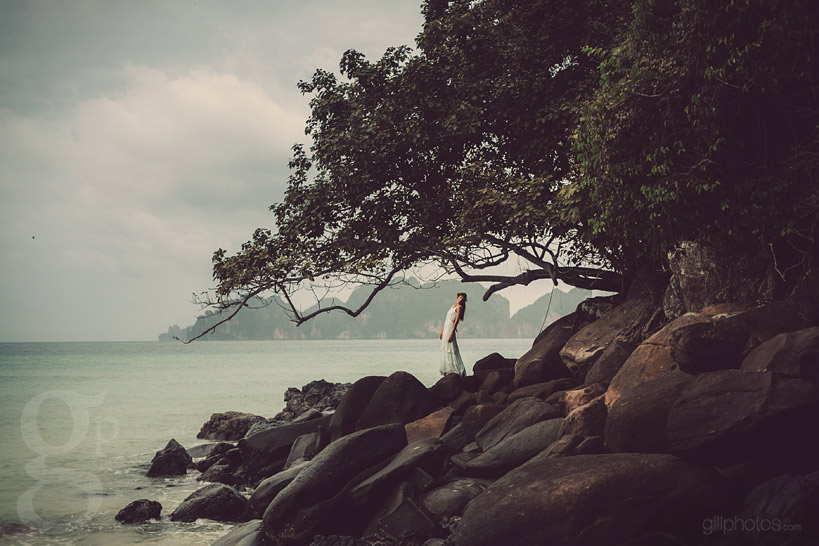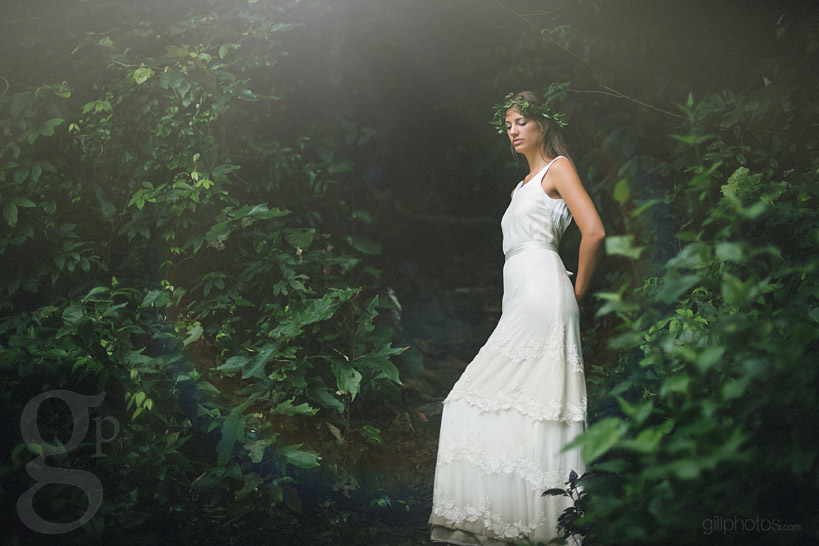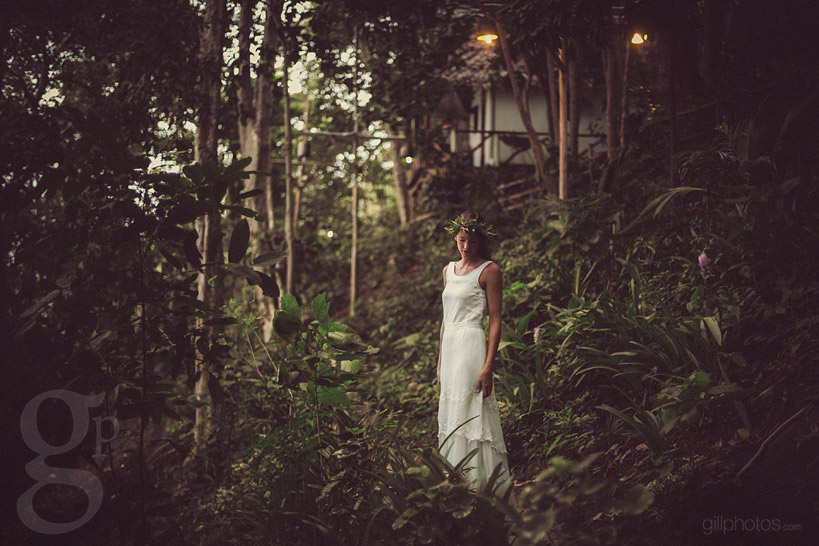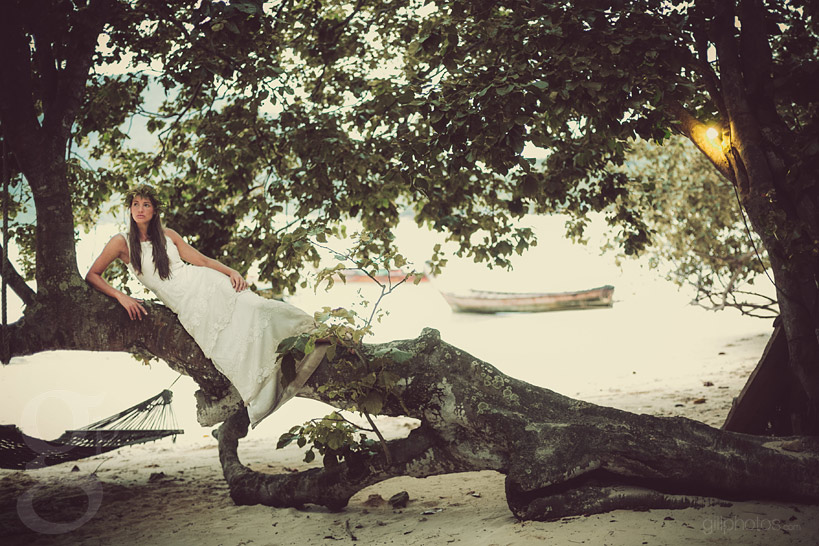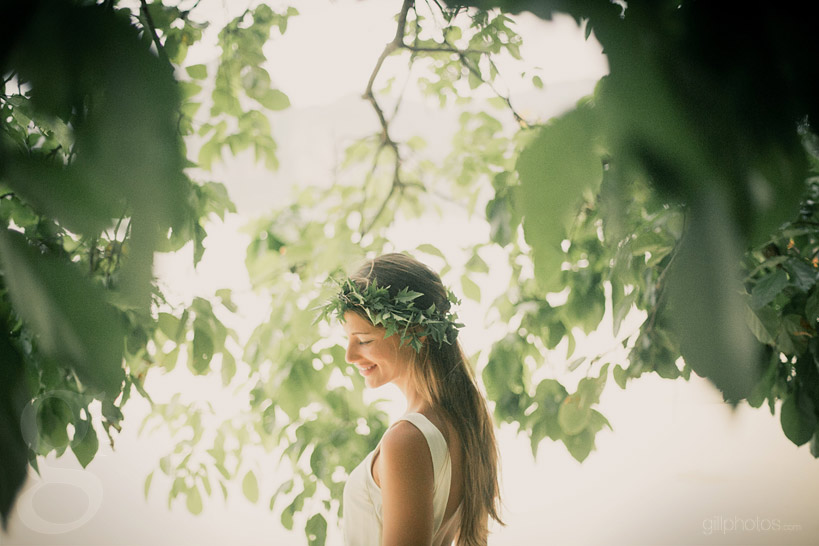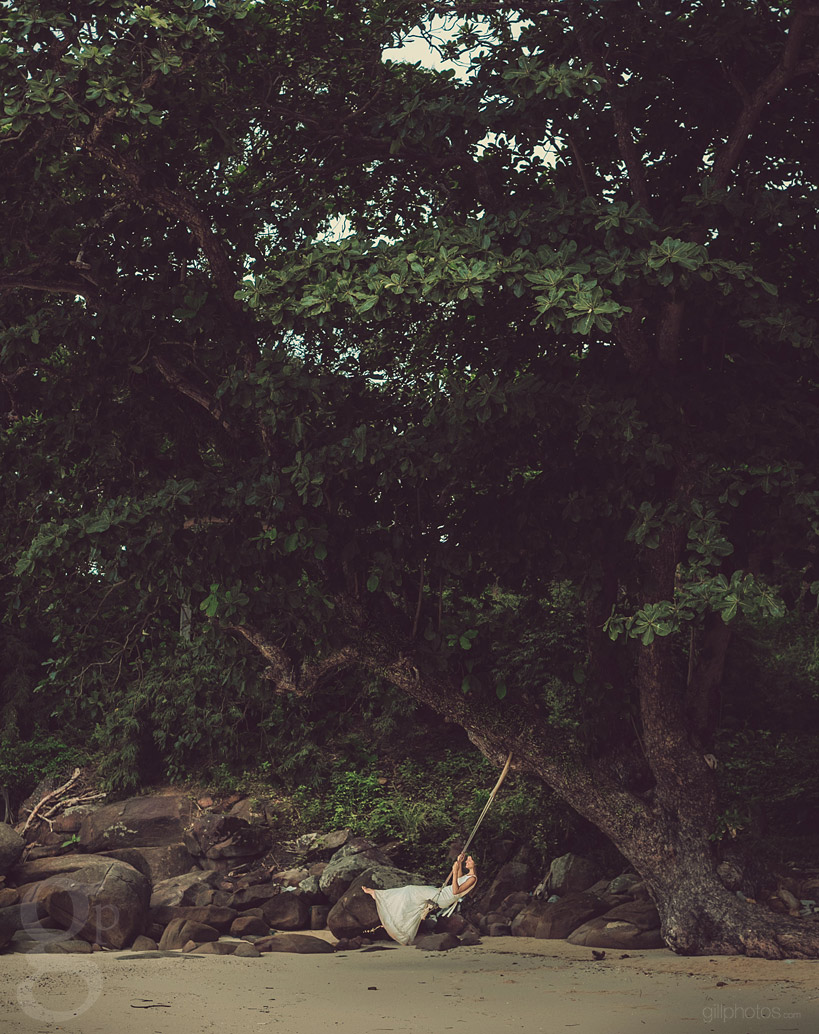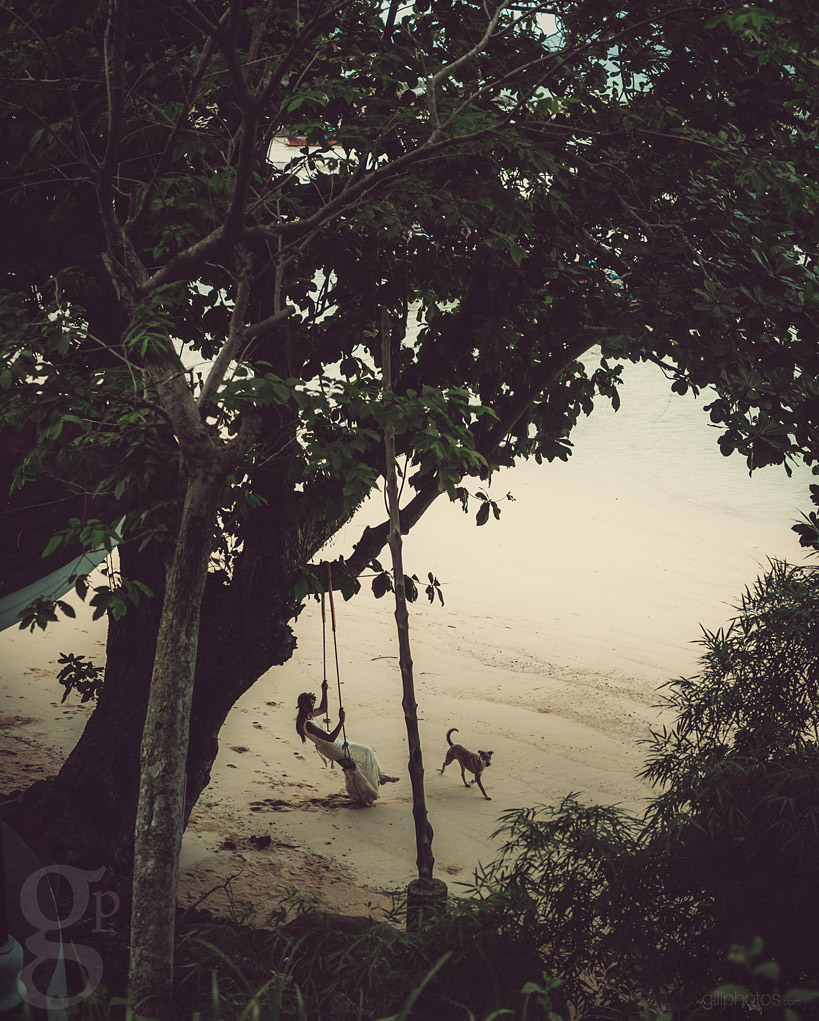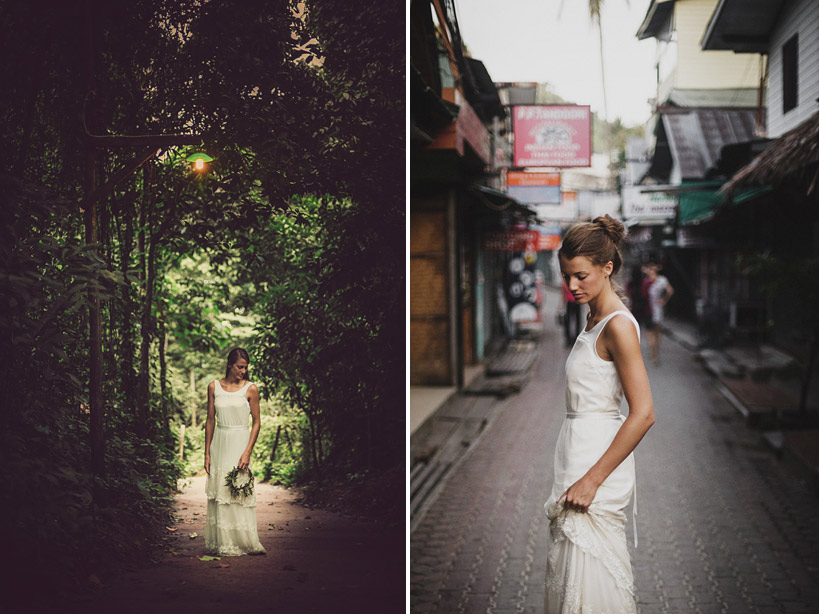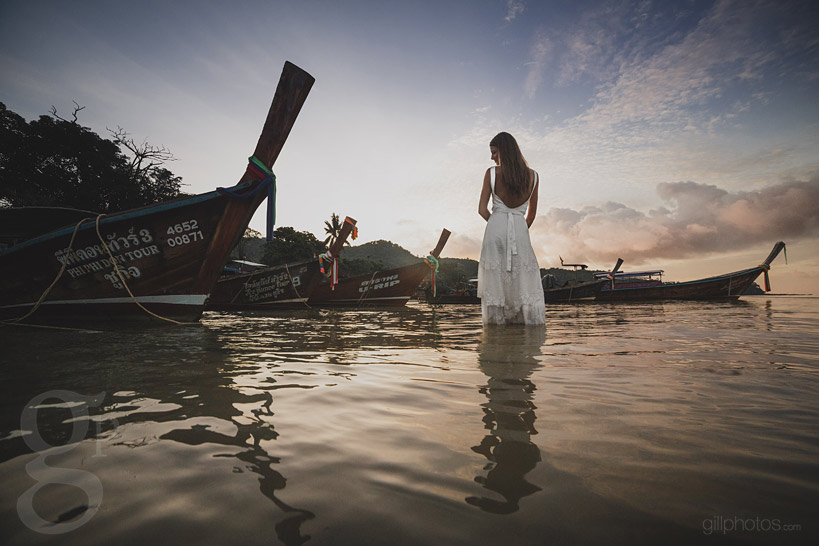 Wedding Dress by the beautiful and talented Raori
For Photographers
Having to pack light, I wasn't able to bring my normal arsenal of lenses and lighting. I almost exclusively shot with the Canon EF 50mm f/1.4 lens. Three or four of these were captured with a Rokinon 14mm f/2.8 lens and heavily cropped. For a camera, I brought along a Canon EOS 5D Mark III. Everything was shot with natural light. Processing wise, everything came through Lightroom with heavy curve adjustments and some final tweaks with VSCO. More info about our camera gear is available here.