Ordering & Downloading Photos
The watermark does not print or display on the digital downloads. You will receive un-watermarked, high resolution prints & downloads.
Saving Individual Photos
Use the Download Icon directly above each image. You may have to hover over the image for the menu to pop up.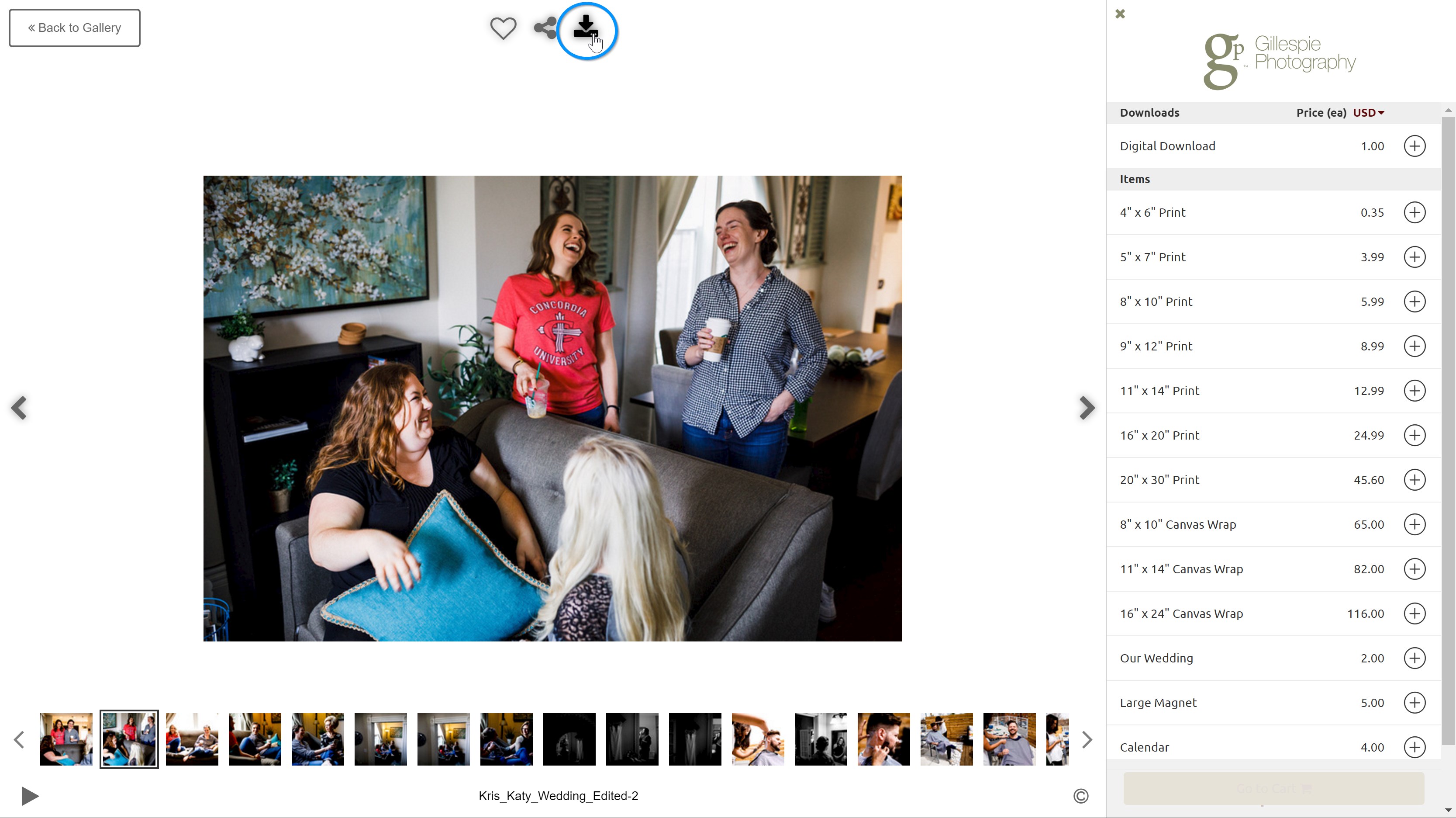 Saving Multiple Photos
To save time, you can make a selection of photos and download them all at once. In order to do this, press the "Select Photos" button on the top right menu. You will then notice an open circle on each image. Select the circle to add that image to your selection. Once you have selected everything, click the "Download" button on the top right menu.