It's not a "Canon for life" decision, but rather a decision to use what works the best, for what you do. We have colleagues that use Nikon and we have friends that use Sony. The brand of your gear really isn't that important. What matters is that you know how to use it, and that it works for you.
Camera Bodies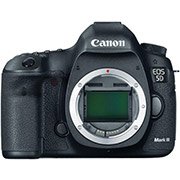 Canon 5D Mark III
The third revision of Canon's popular full frame 5D camera, it has a much improved auto-focus system, more speed, and a solid magnesium alloy body. Read our mini review of the 5D Mark III. We love this camera so much we have three of them. Using the same camera body allows us to better know button placement and functionality. It has also sped up post production.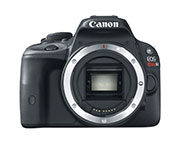 Canon SL1
When we need to pack light, we grab this little guy. It isn't as fast or robust as our Mark IIIs, but it packs some punch and produces a solid image. It is as small as they come.
Lenses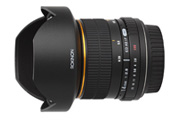 Rokinon 14mm f/2.8
While this lens is manual focus only, we use it only for landscapes, which we shoot at a large depth of field, and focus using Live View. It has an insanely wide field of view.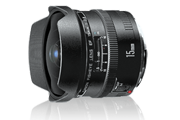 Canon EF 15mm f/2.8 Fisheye
When used on a full frame camera, this lens captures tripod legs, your feet, your partner… anything around you. Must be used with care. Lots of distortion, but definitely a unique look.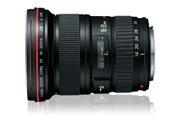 Canon EF 16-35mm f/2.8 MKII
A fantastic lens for grabbing the wide angle shots while giving ability to zoom to 35 for a semi-portrait look. Great for landscapes, real-estate and group photos. I call this the story teller lens because it captures so much.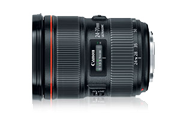 Canon EF 24-70mm f/2.8 MKII
A solid all-purpose lens. It allows for wide group shots and quickly zooms for tightly framed portraits. Featuring near 1 to 1 macro, this lens does it all. It is heavy though, and will feel unbalanced on a beginner dSLR.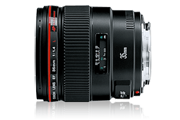 Canon EF 35mm f/1.4
This is a go-to lens when shooting a wedding. Its sharp and fast. Its versatile enough to get group shots and long enough to eliminate distortion. It can be kept at f/1.4 if need be.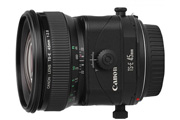 Canon TS-E 45mm f/2.8
This lens is one of our favorites when we're looking for a creative way to trick the mind. We hardly use it for the miniaturization effect, but more for putting focus on a certain area of a photo… or blurring out those pesky coke cans in bridal prep rooms.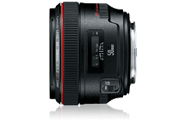 Canon EF 50mm f/1.2
The 50mm has that natural field of view people are accustom to. This lens can be shot wide open, but your depth of field is going to be razor thin.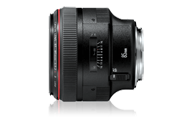 Canon EF 85mm f/1.2
This lens is a gem. Photos taken with this lens are breathtaking, straight out of camera. If you account can afford it, buy it. Your portraits have never looked so good.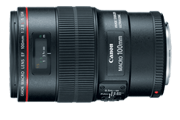 Canon EF 100mm f/2.8 Macro IS
With 1-to-1 magnification, this lens gives an full scale reproduction of subjects. Flowers, bugs, wedding rings, product photography… It has all kinds of usage. The upgraded Image Stabilization is a welcomed feature for macro photography.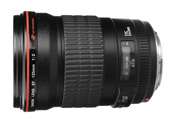 Canon EF 135mm f/2
Fantastically sharp lens with quick auto focus, this is our go-to lens when the bride walks down the isle. While its not as versatile as the 70-200 zoom, it definitely has better image quality.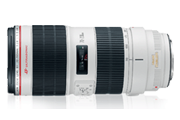 Canon EF 70-200mm f/2.8 IS MKII
With fast auto focus, image stabilization and wide aperature, this lens is in the bag 99% of the time.  Whether its a sporting event, wedding or portrait shoot, the 70-200 is very versatile.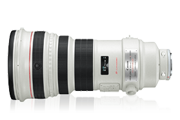 Canon EF 400mm f/2.8 IS
Sporting, wildlife, extreme-portraits, this lens is an amazing piece of glass. It's expensive, but worth every penny when you off-load and print your images.
Photography Lighting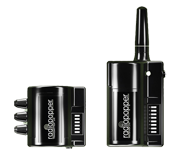 Radiopopper JrX System
These radio triggers allow us to control our flashguns and studio flashes remotely. They have solid wireless performance. No ETTL, but we like manual flash anyway. Sync speed is only 1/250, which is our only complaint.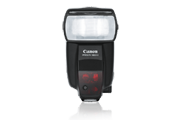 Canon 580 EXII Flash
Powerful. Portable. Reliable. Fast. This should be the third or forth piece of equipment you purchase.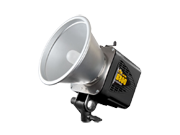 Alien Bee 800
When we need more power, we hook these up. They aren't as portable, but they afford a lot more power. It's also nice being able to forgo batteries, although we do carry a Vegabond Mini.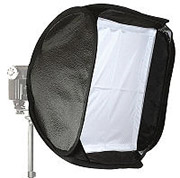 Alzo Softbox
We don't use modifiers that often, but occasionally we use these to soften an off-camera flashgun. Working with one or two subjects, it helps a lot. It won't have much effect on a large group shot though.
Tripods & Stands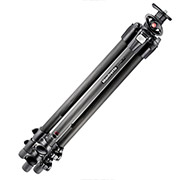 Manfrotto 055CXPRO3
When it comes to tripods, don't but the cheap one. Spending a little more gets you a lot in terms of stability and longevity. This carbon fiber tripod has suited us well for weddings, backpacking trips and sessions on sandy beaches .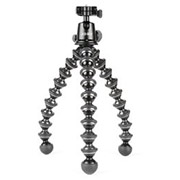 Joby GorillaPod
These things are priceless. Joby makes several different variants of the GorillaPod. We highly suggest spending a little more and getting the ball-head version, as its sturdier and much more versatile. We use these to hold heavy cameras or even mount flash heads.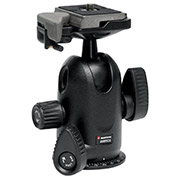 Manfrotto 498 Ballhead
A solid ballhead that allows you fluid movement of your camera when mounted on a tripod. The quick release system makes it easy to quickly mount or unmount your camera too.