We didn't have a single wedding in 2020 that felt normal, with reason, but Andrew & Lauren's Colorful Fall Wedding at Piney came the closest. By the end of September, the new normal started to begin to feel like the old normal. We grew to accept that packed dancefloors weren't a thing moving forward and socially distanced photos had their place. Andrew & Lauren went with the flow, respecting the new normal.
We started their wedding day in Beaver Creek, looking over the ski slopes littered with golden aspen leaves. The road to Piney has never been smooth, but by September of every year, it is especially bad from the hundreds of cars traversing it everyday. After a bumpy ride in the bus, Lauren and her bridesmaids, Andrew and his groomsmen all made it safe and sound.
For their first look, we made our way into the forest for something a bit more intimate than the usual spot on the dock. These two couldn't hold back their emotions and shared a few tears of excitement with each other before joining up with the wedding party.
The weather was stunning and the fall colors were breathtaking. The moose even made an appearance near the dock, bringing everyone out of their seats for a distant cellphone pic. After dinner, Andrew insisted that we take a canoe ride. Having rowed in college, the race was on between the photo boat and the newlywed vessel.
These two ended their day with a smore by the fire, making for that perfect photo finish. We loved hanging with Andrew & Lauren for their Piney River Ranch Wedding. It is such a beautiful venue, but absolutely riveting near the end of September. Congrats you two!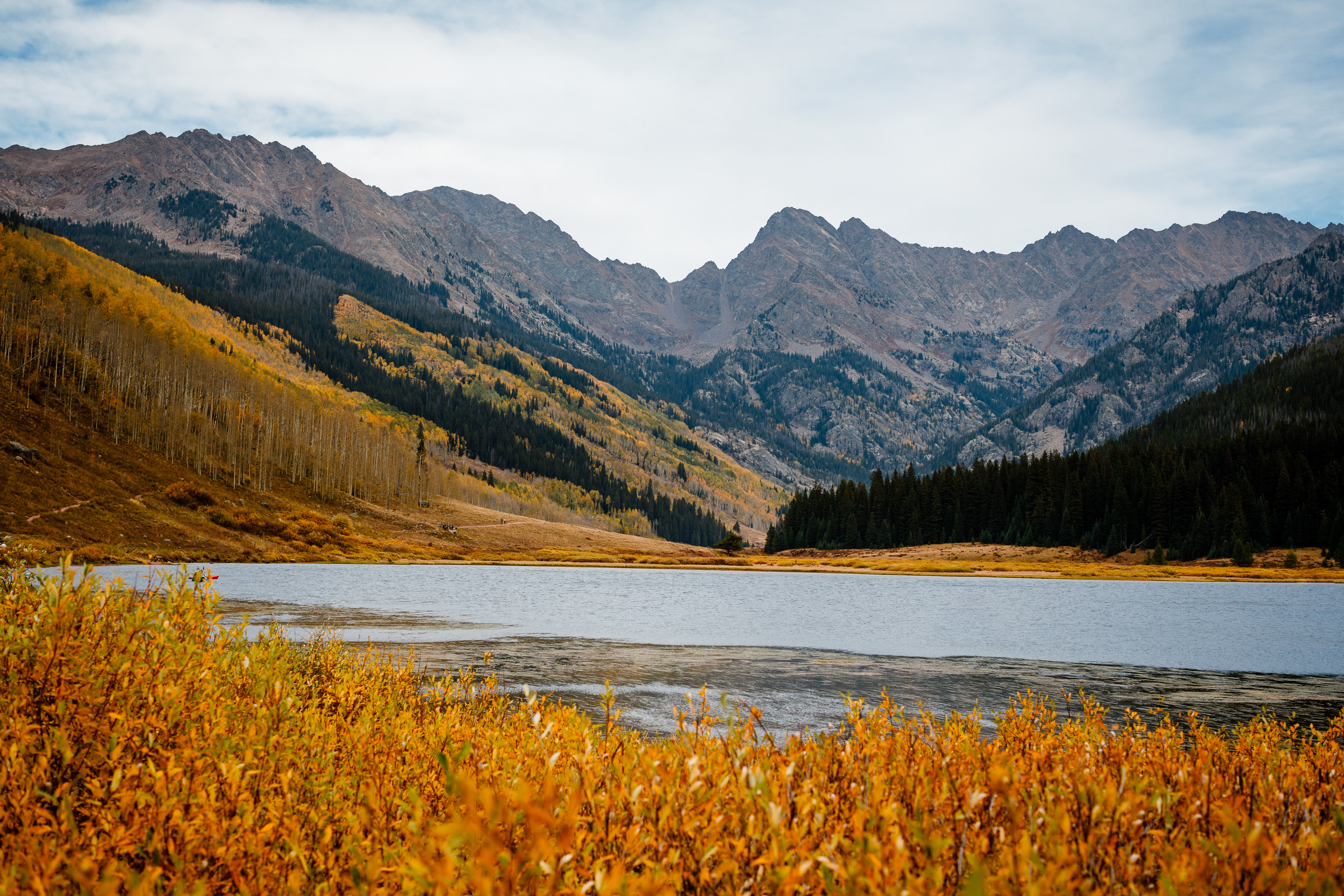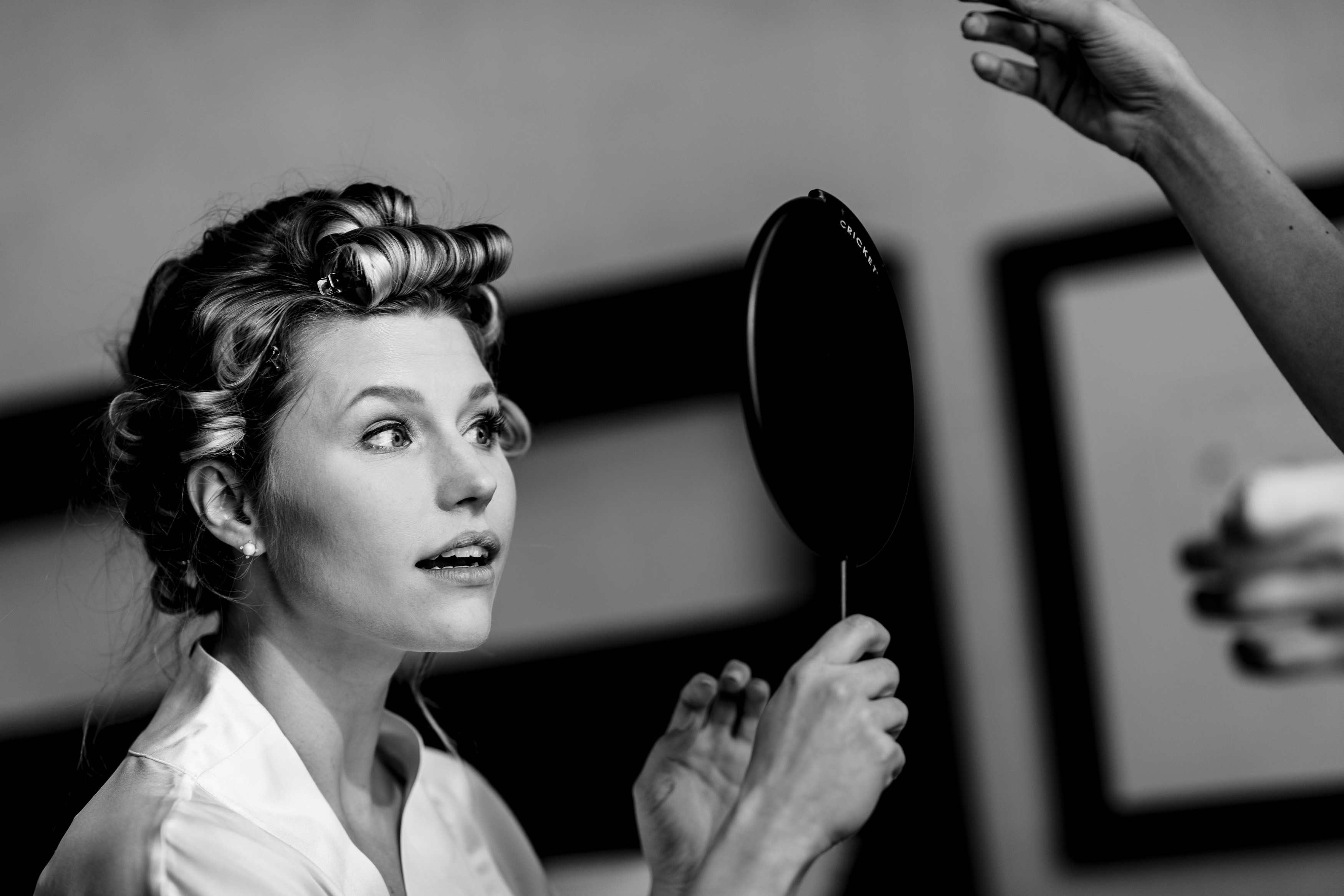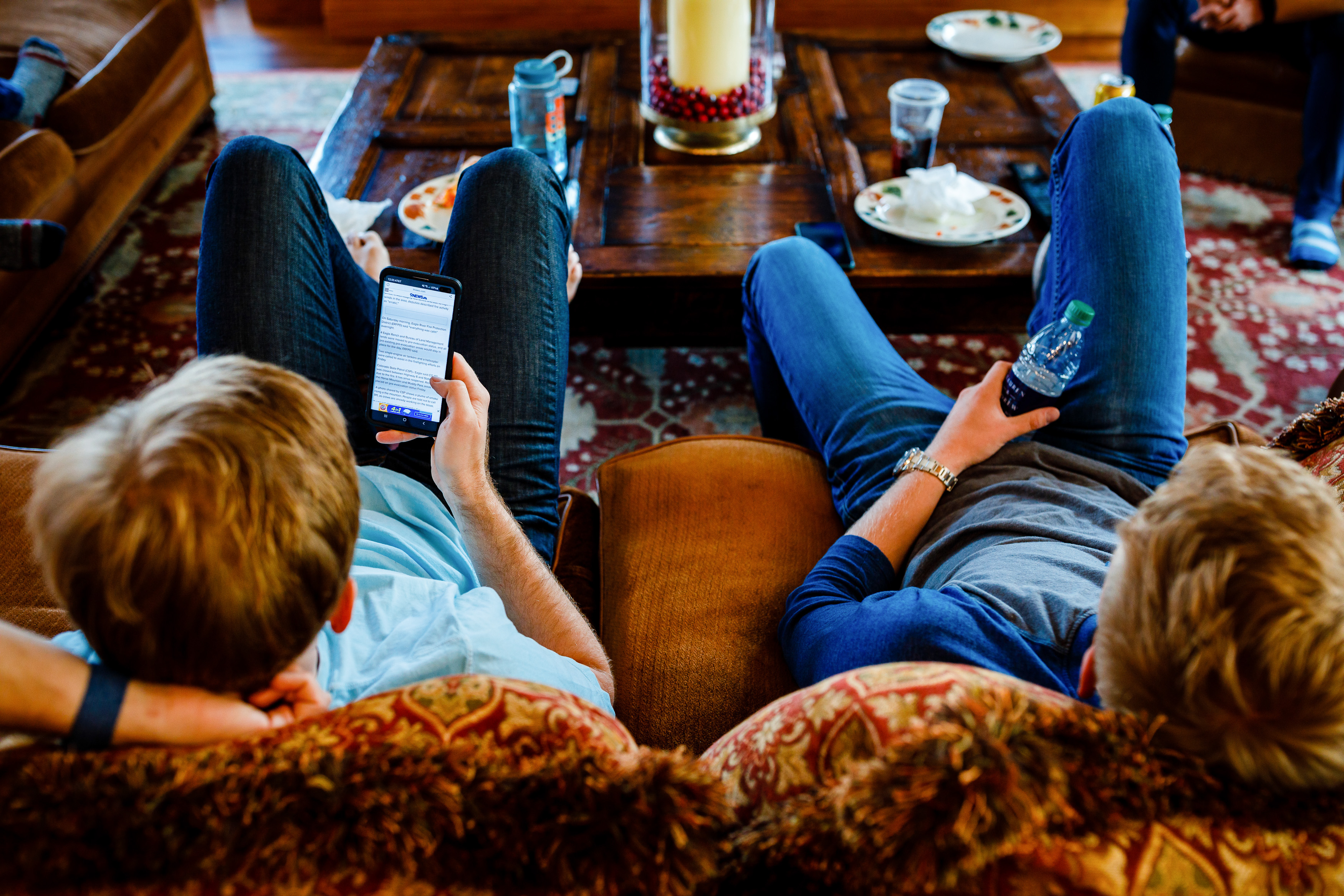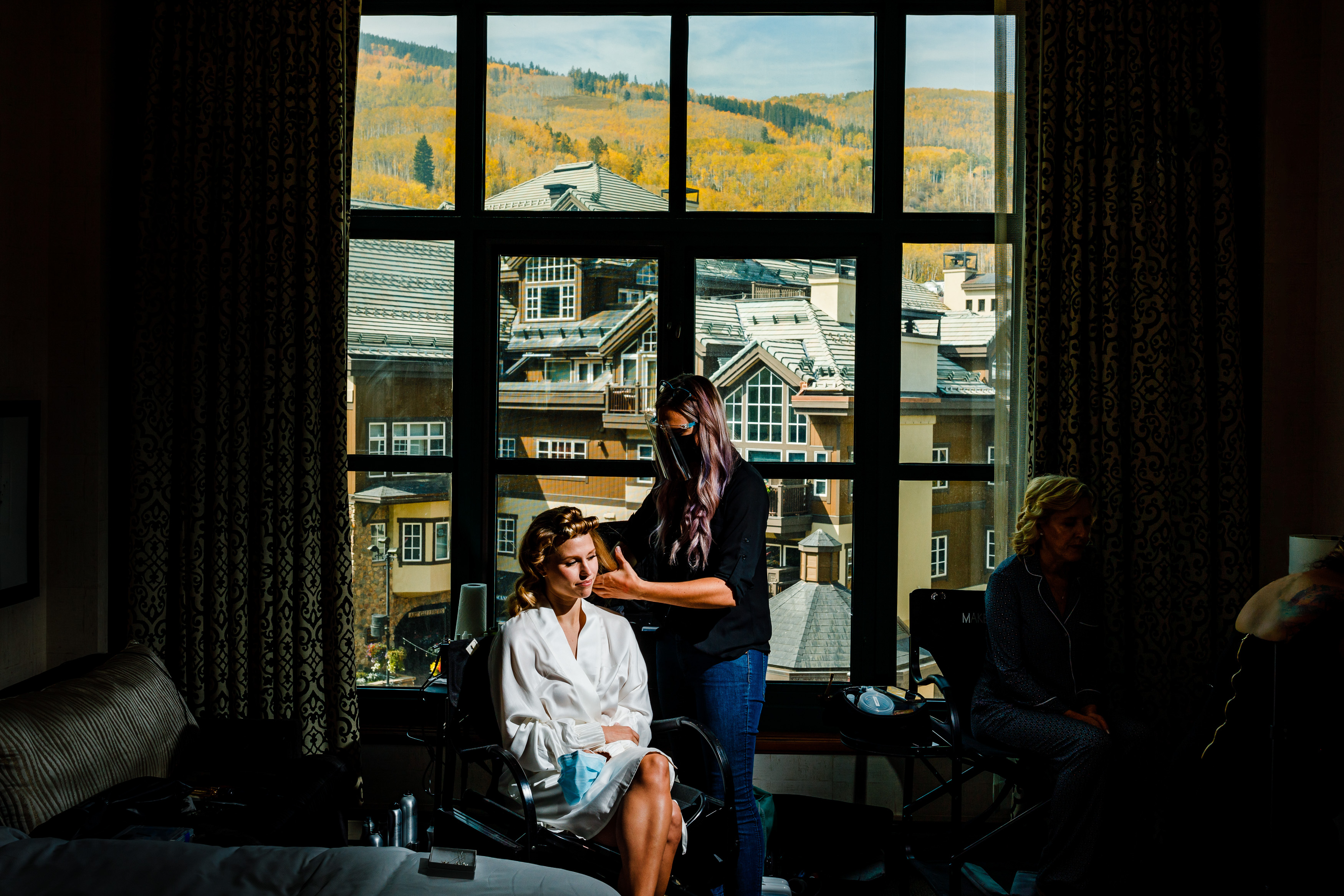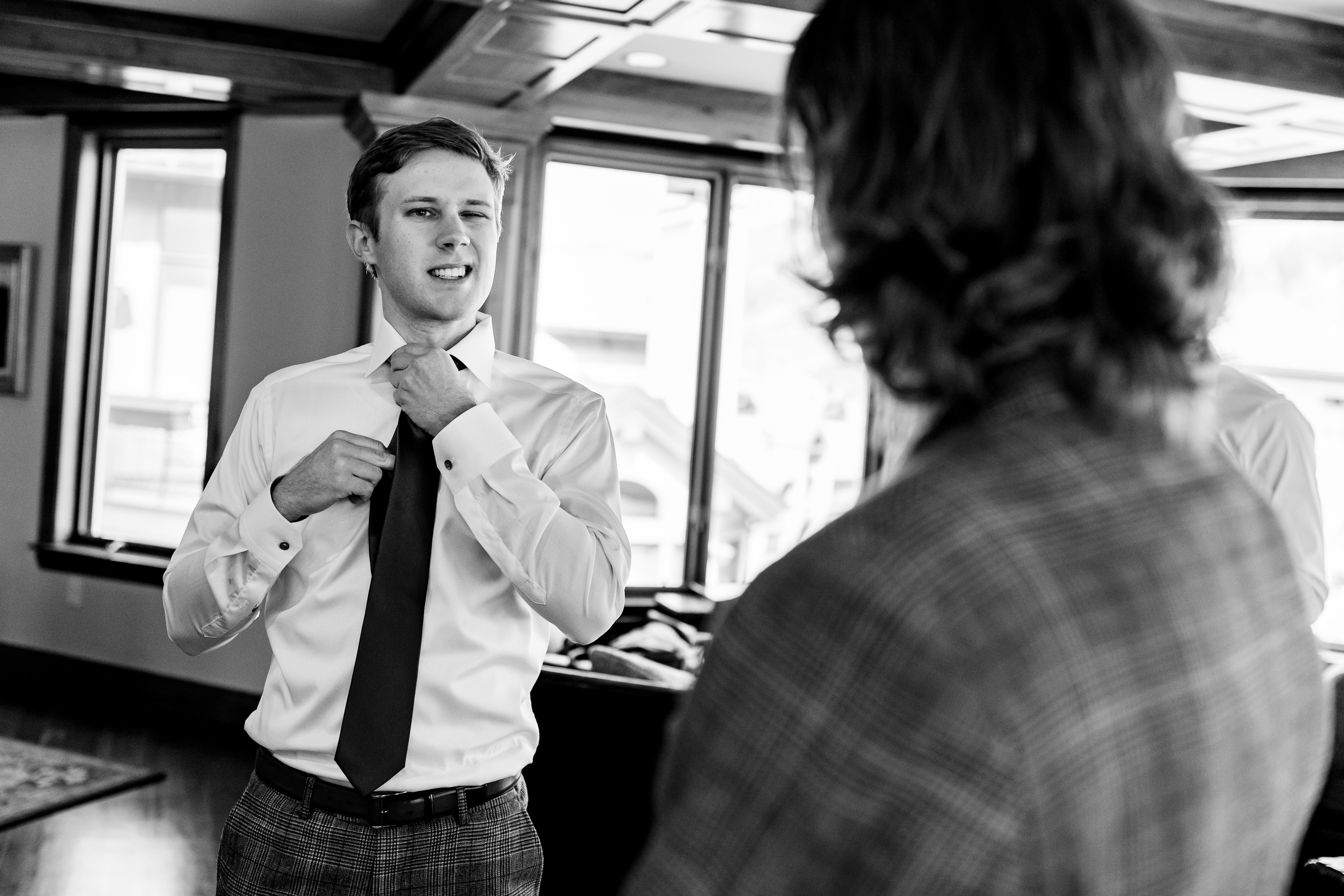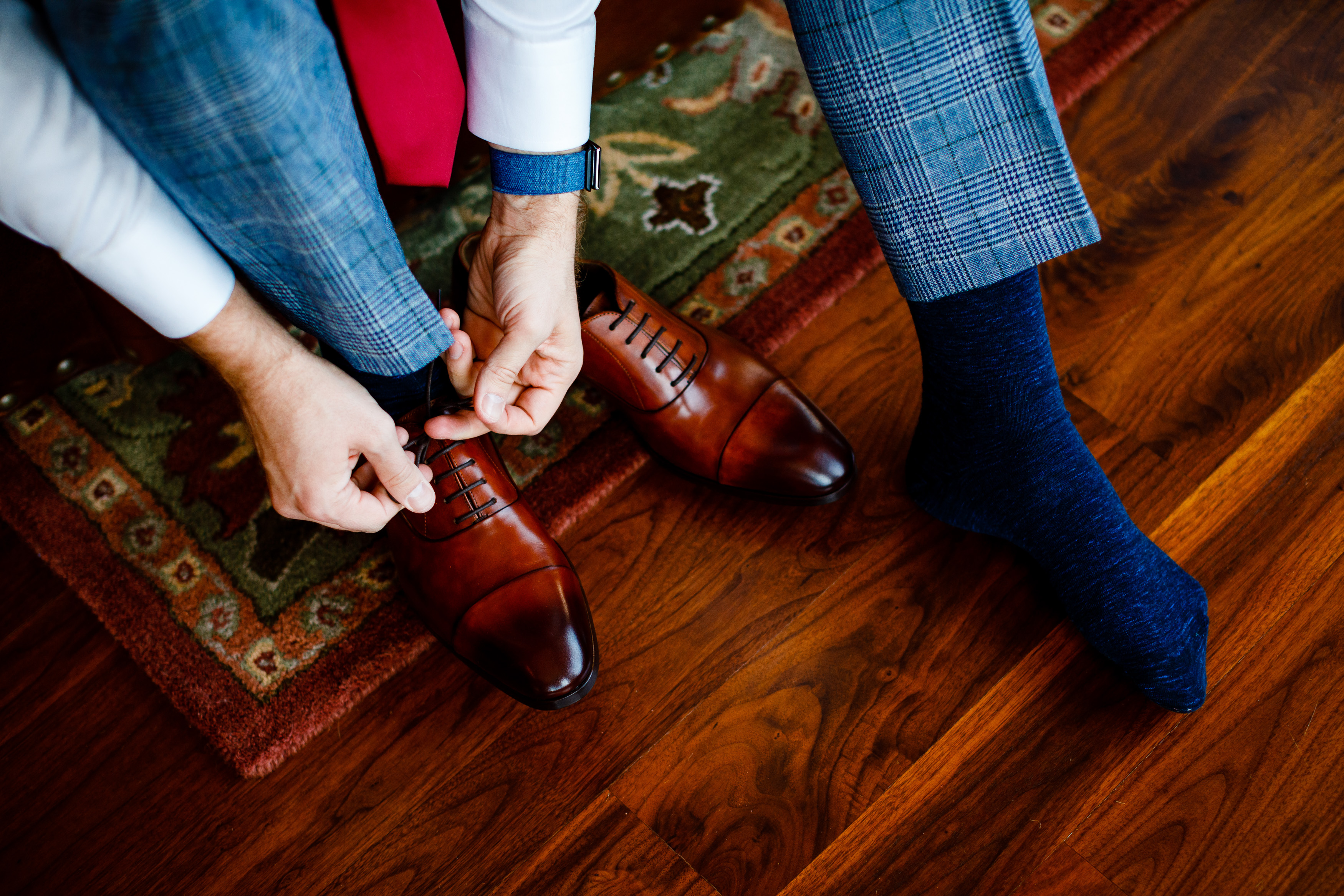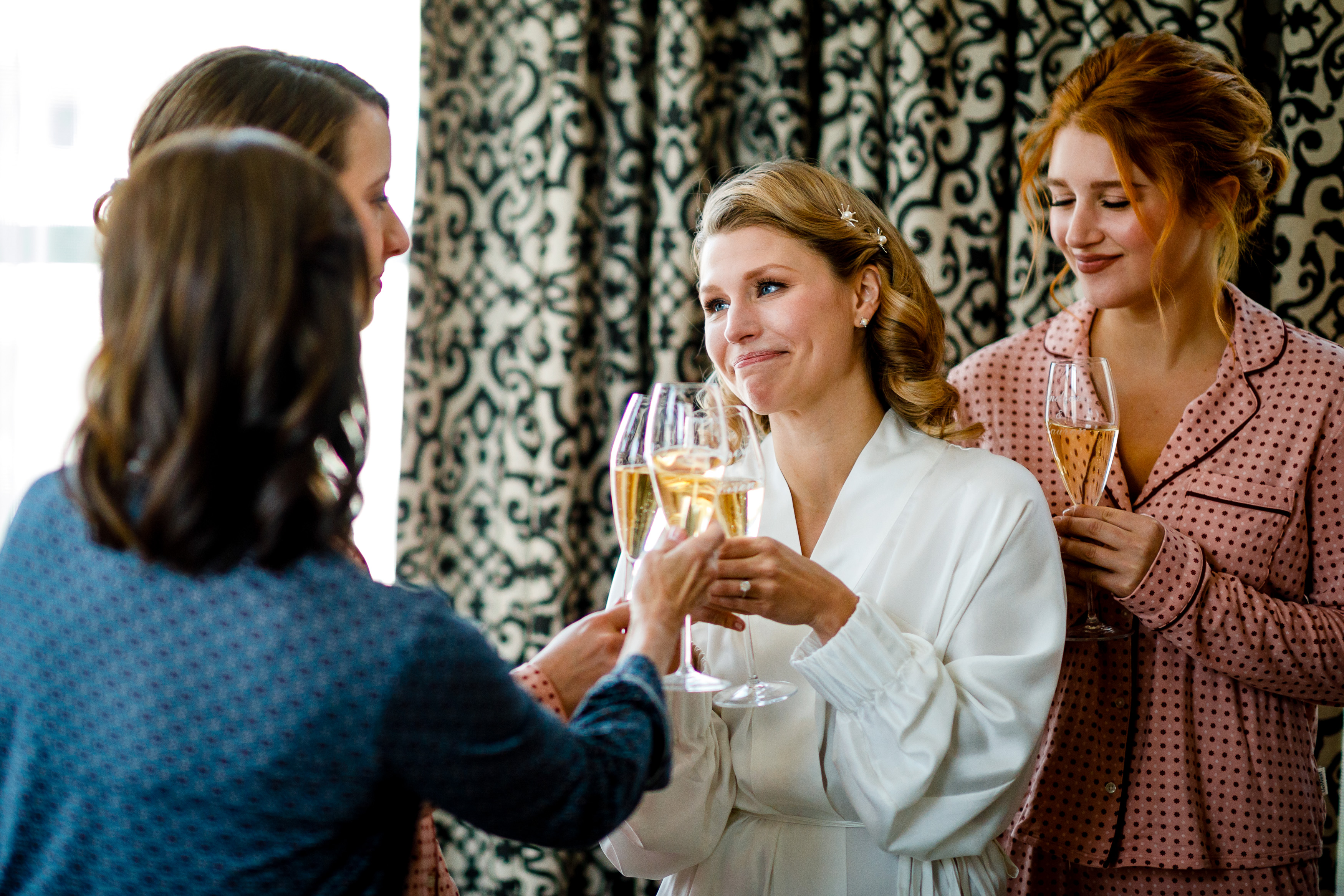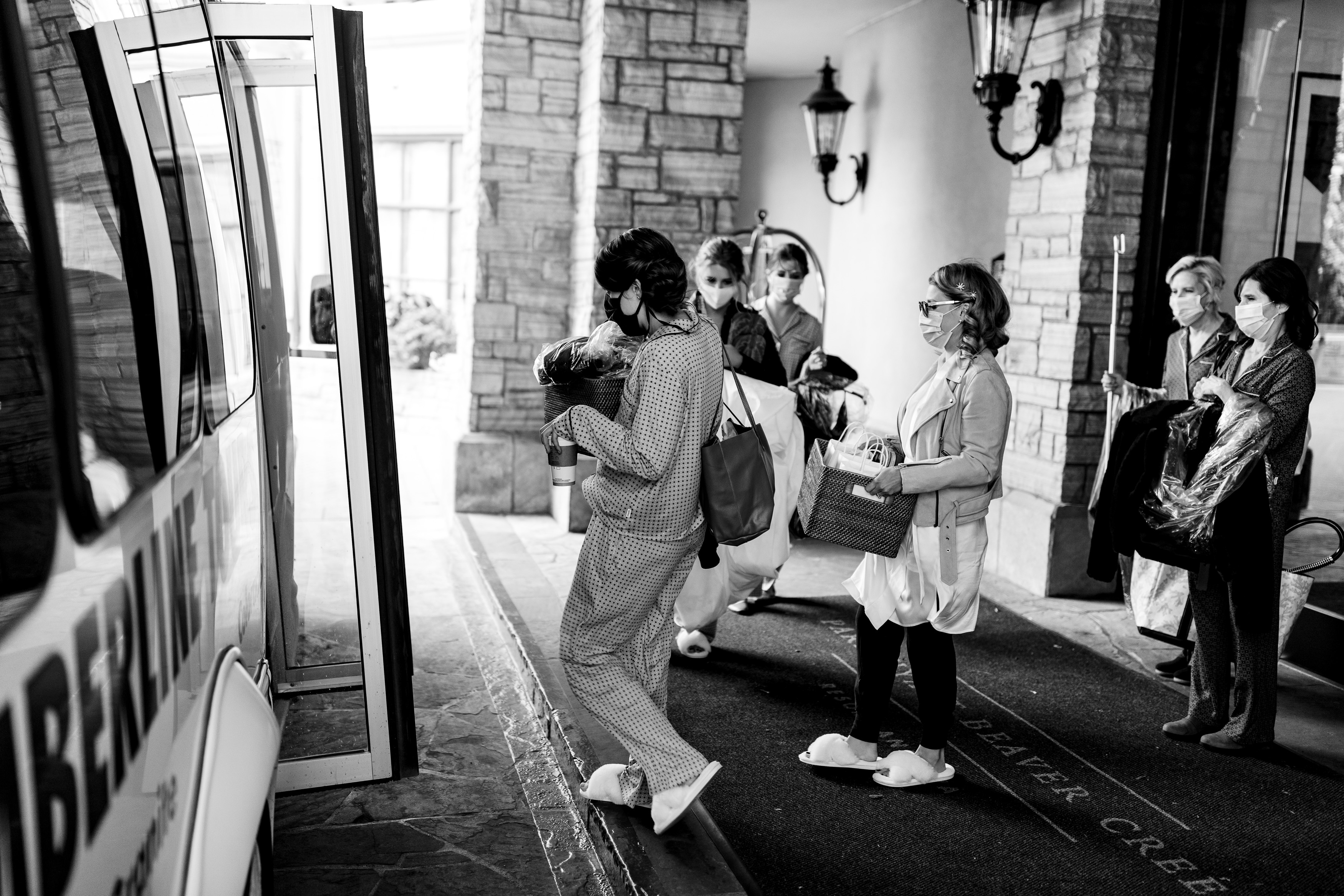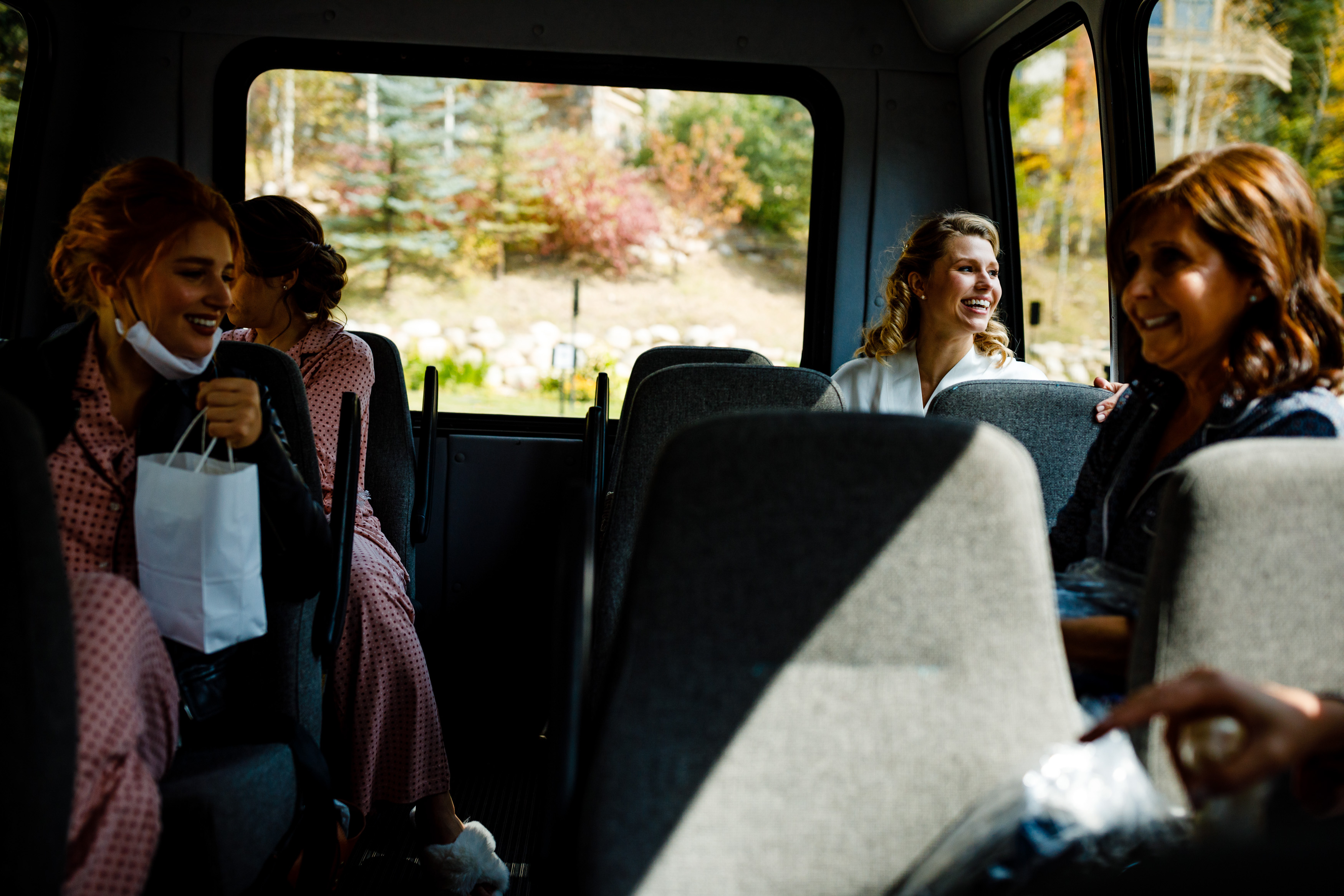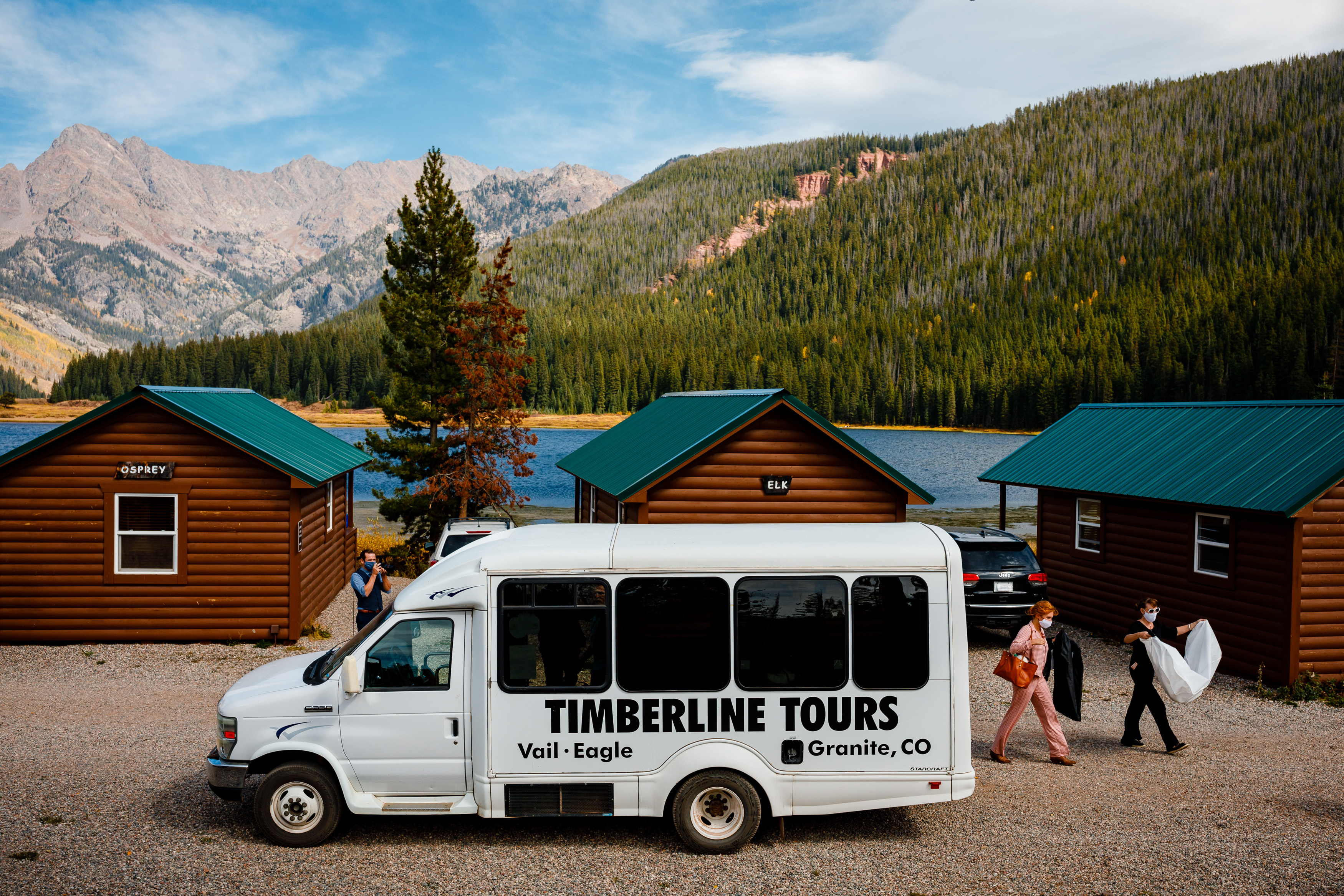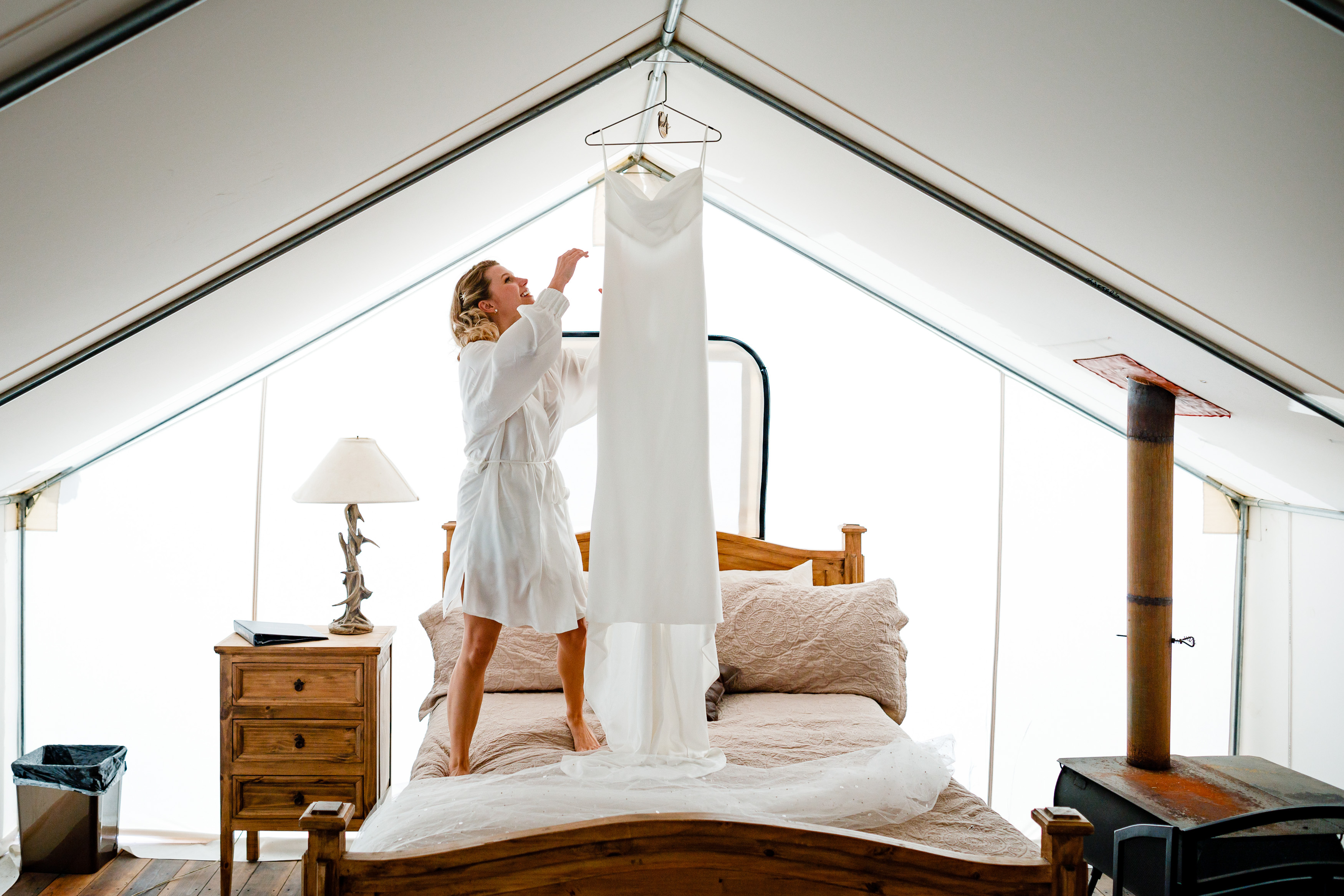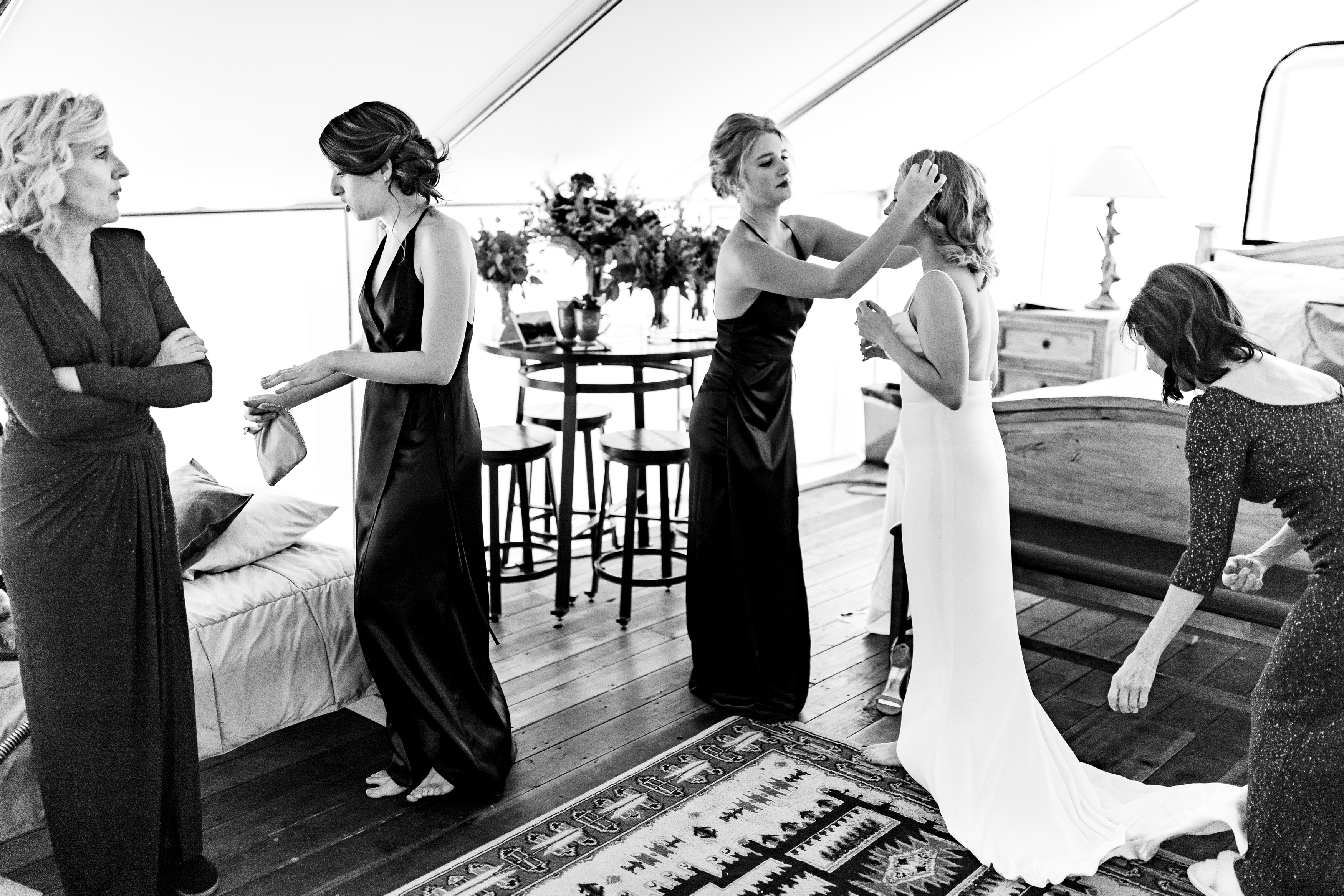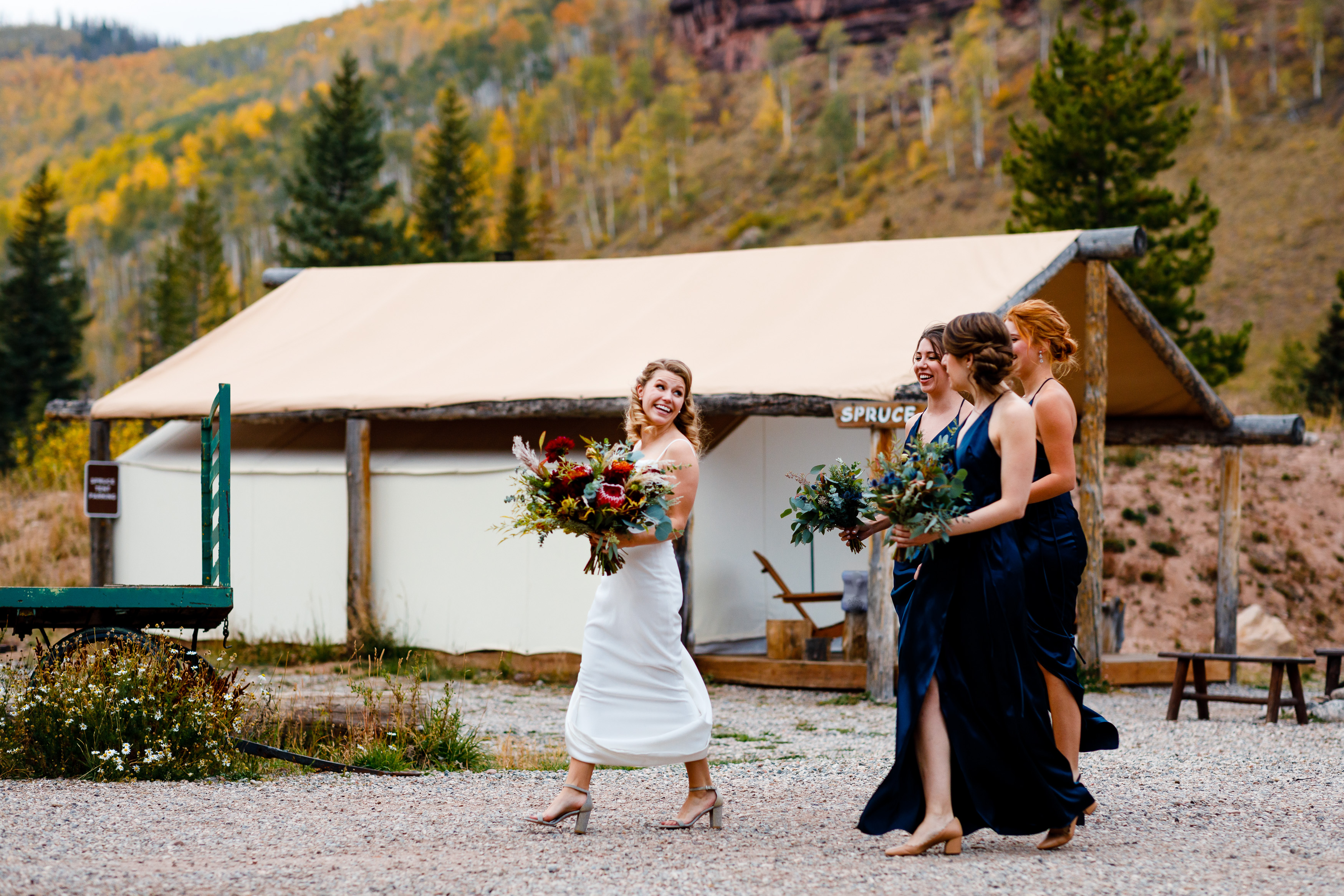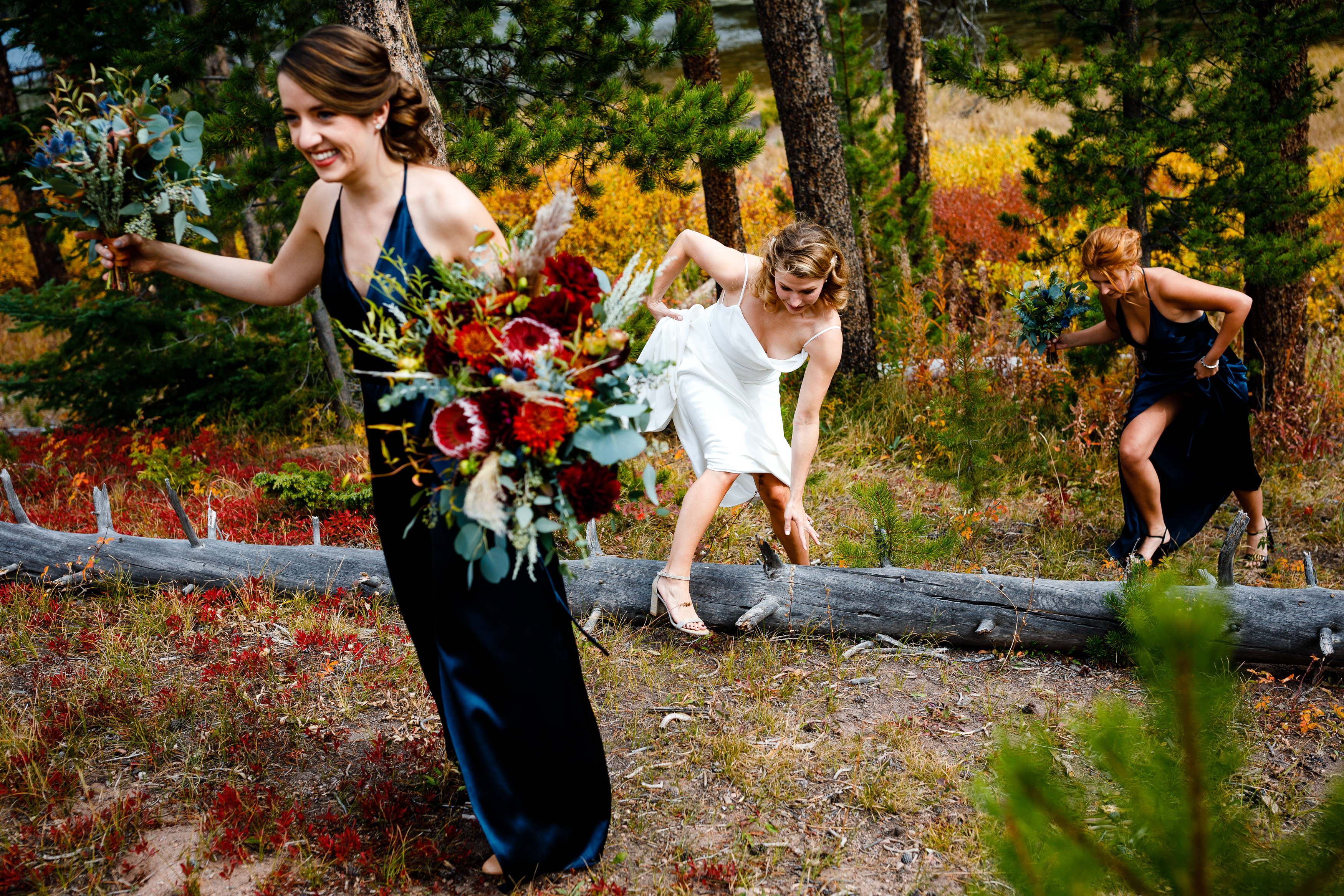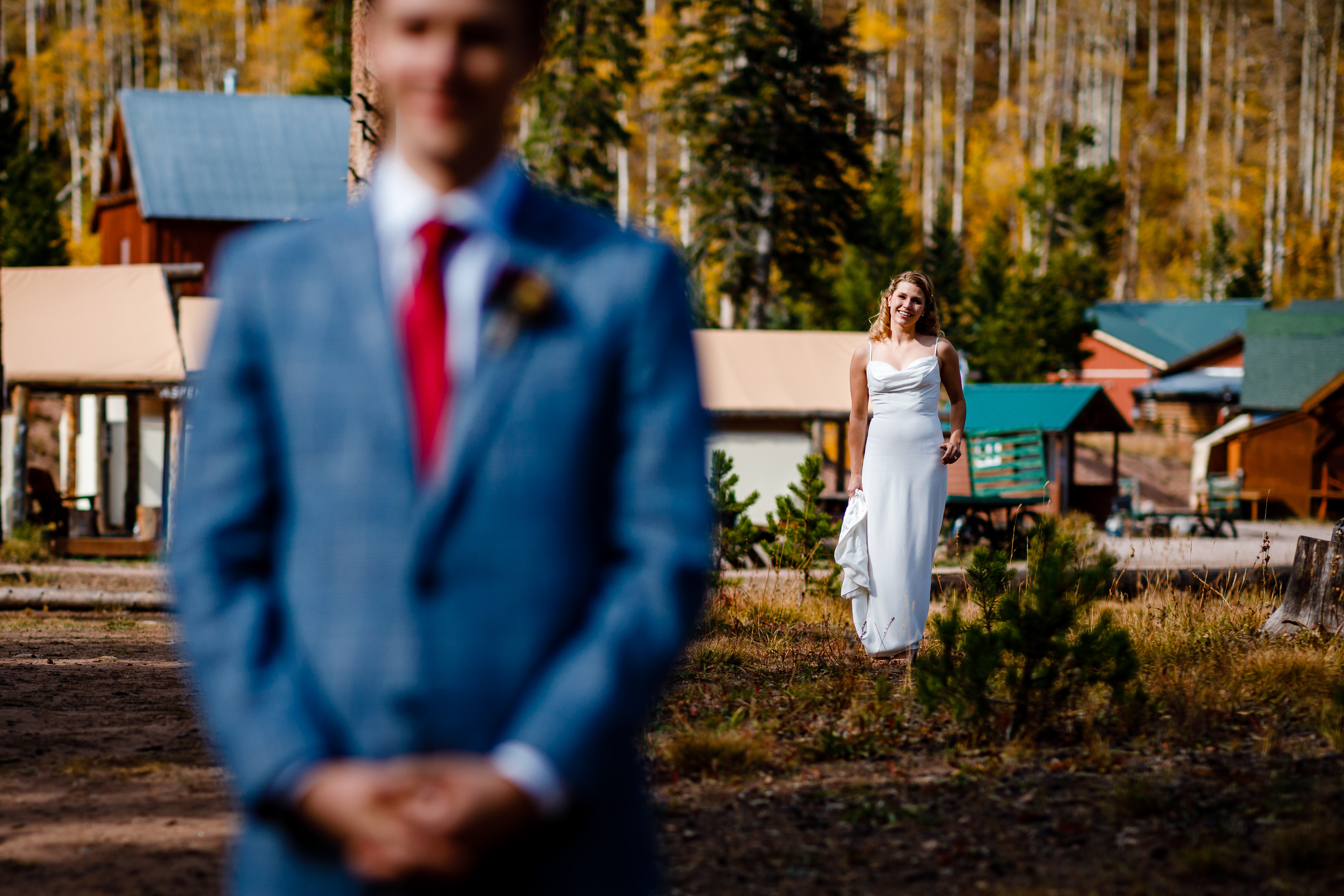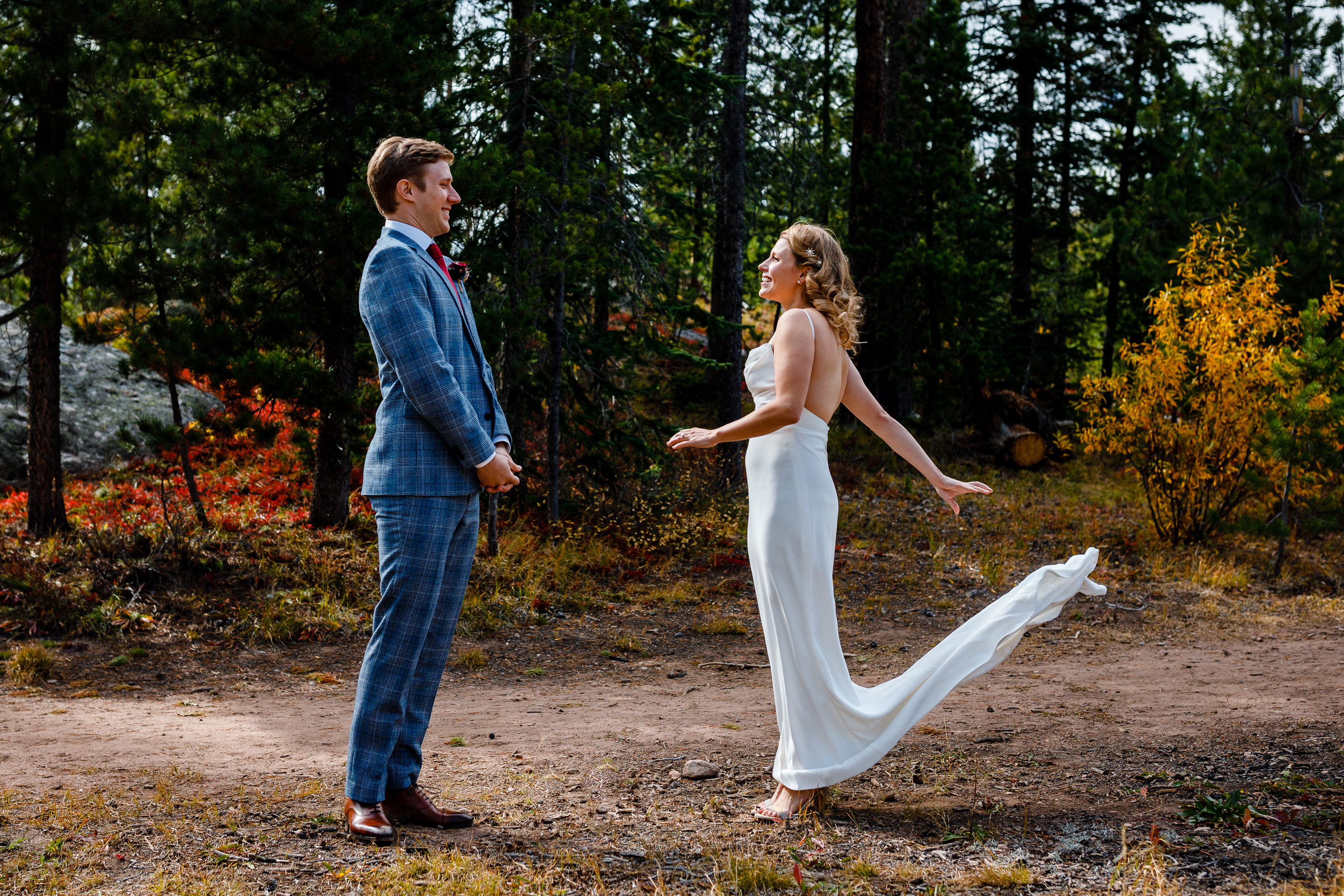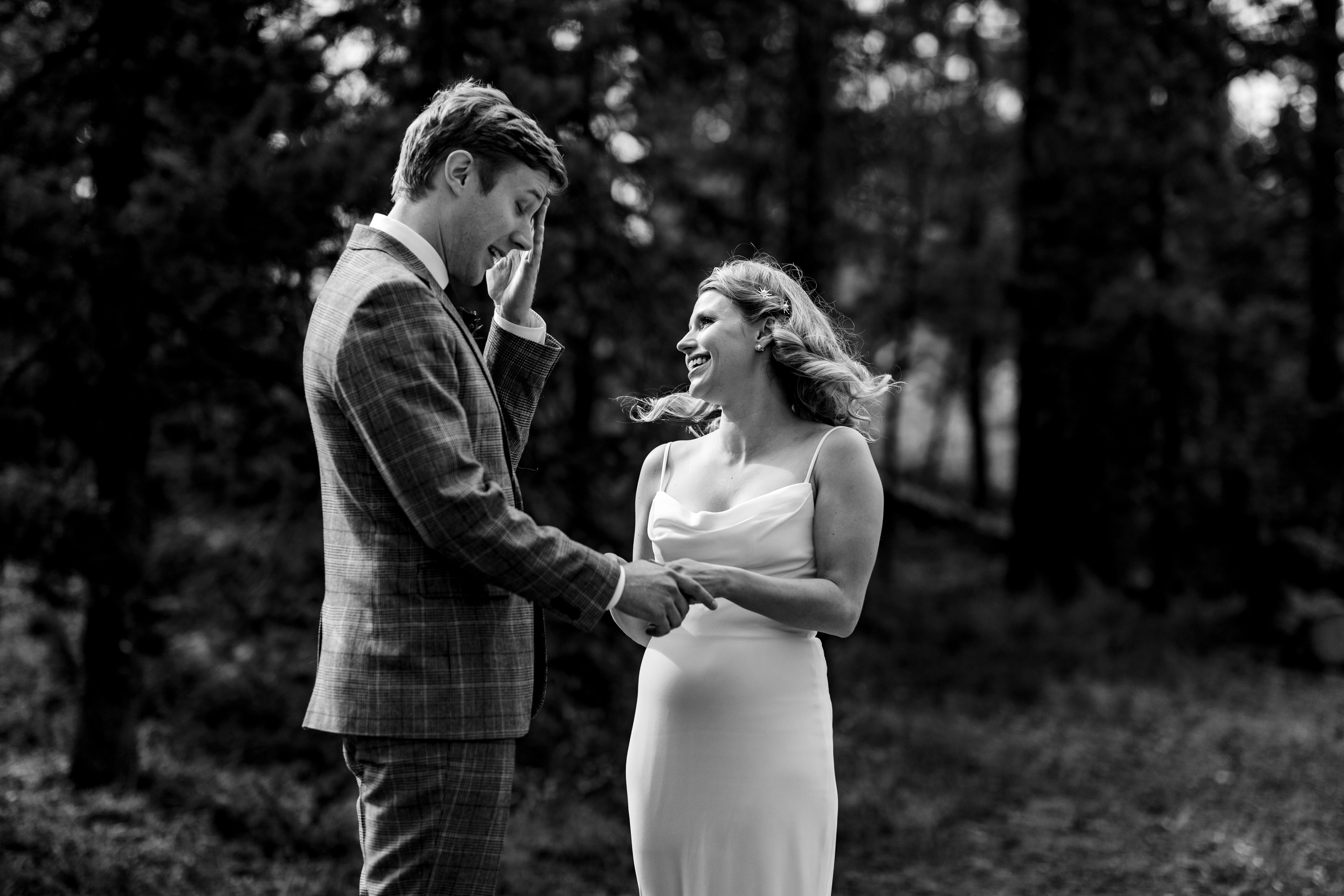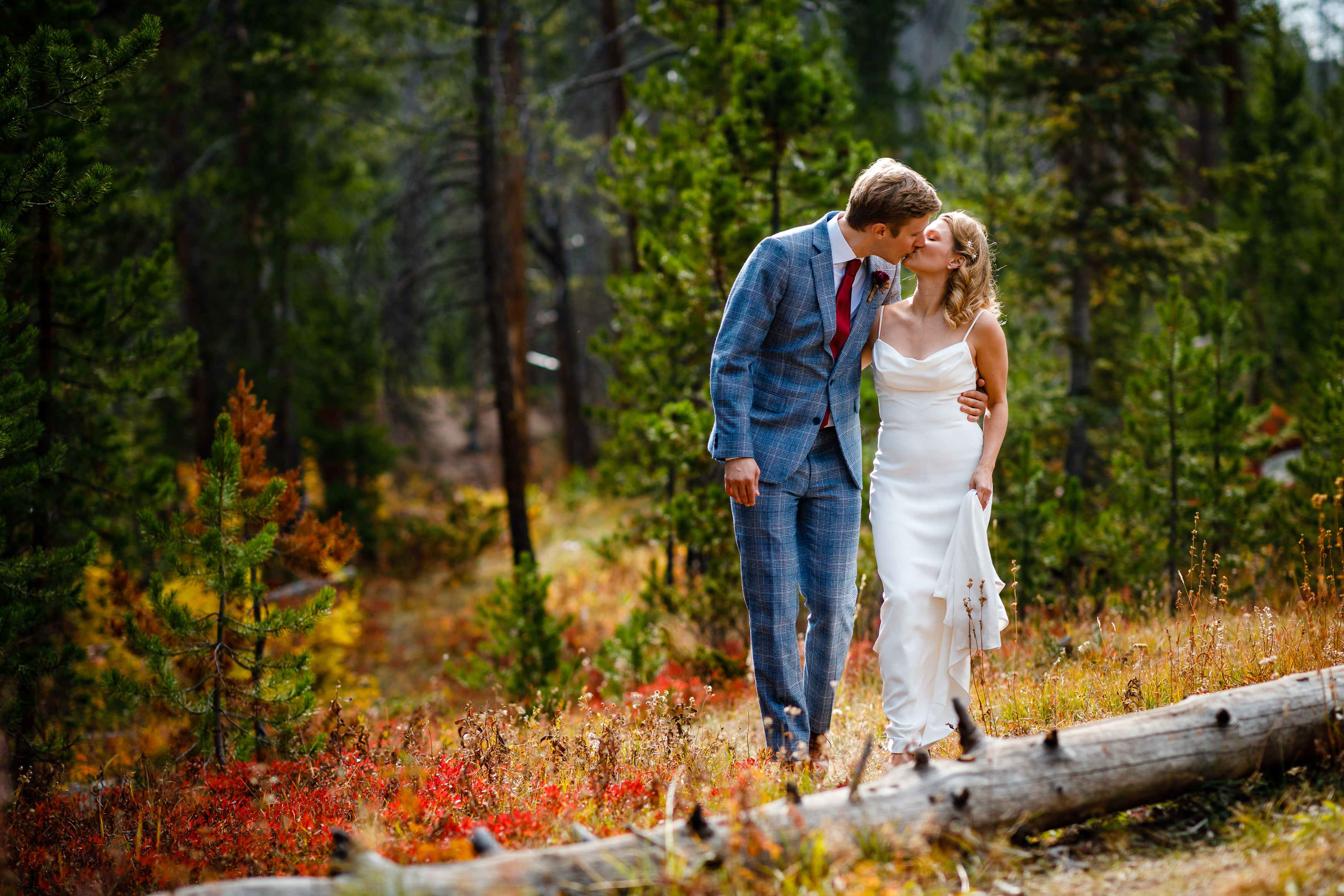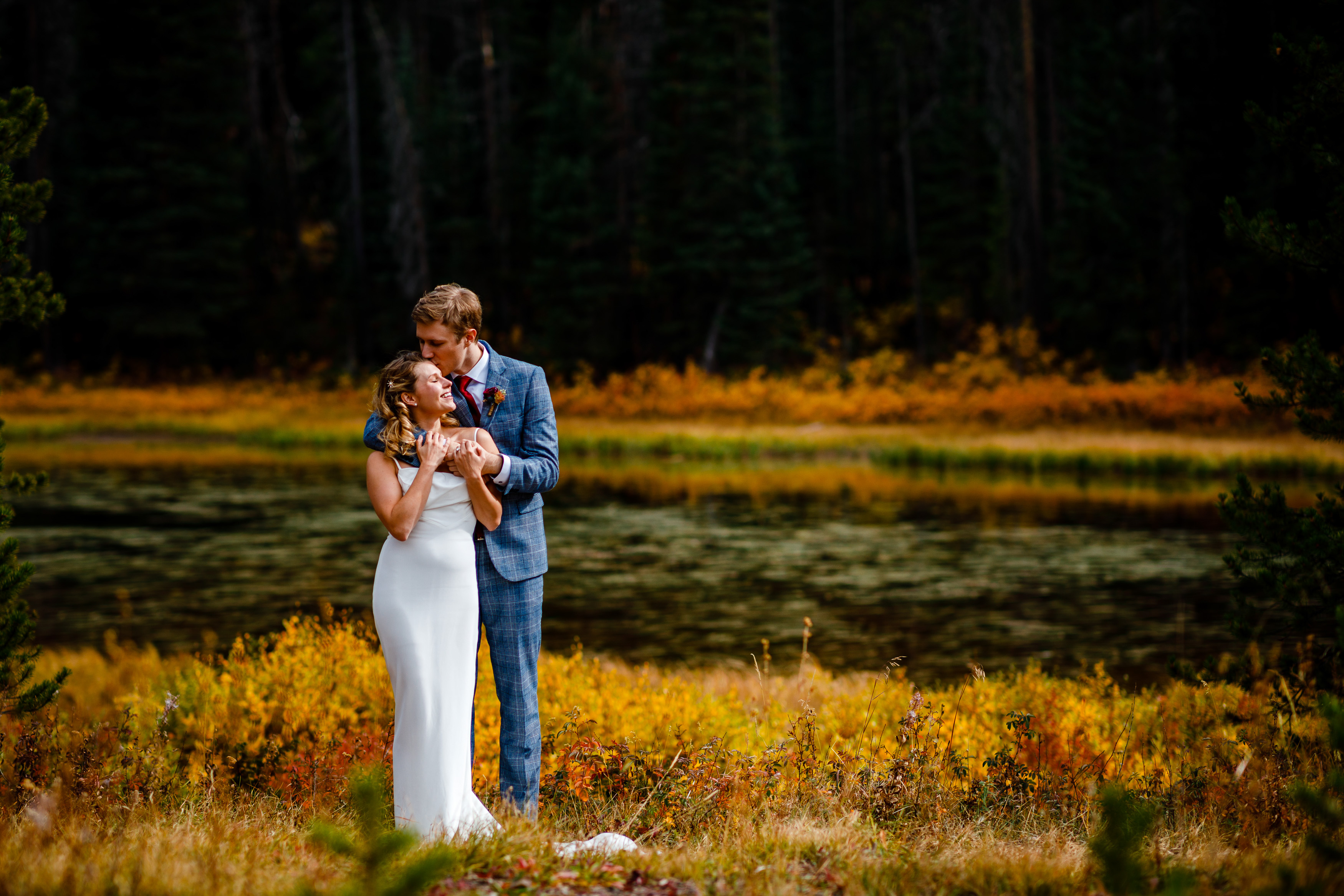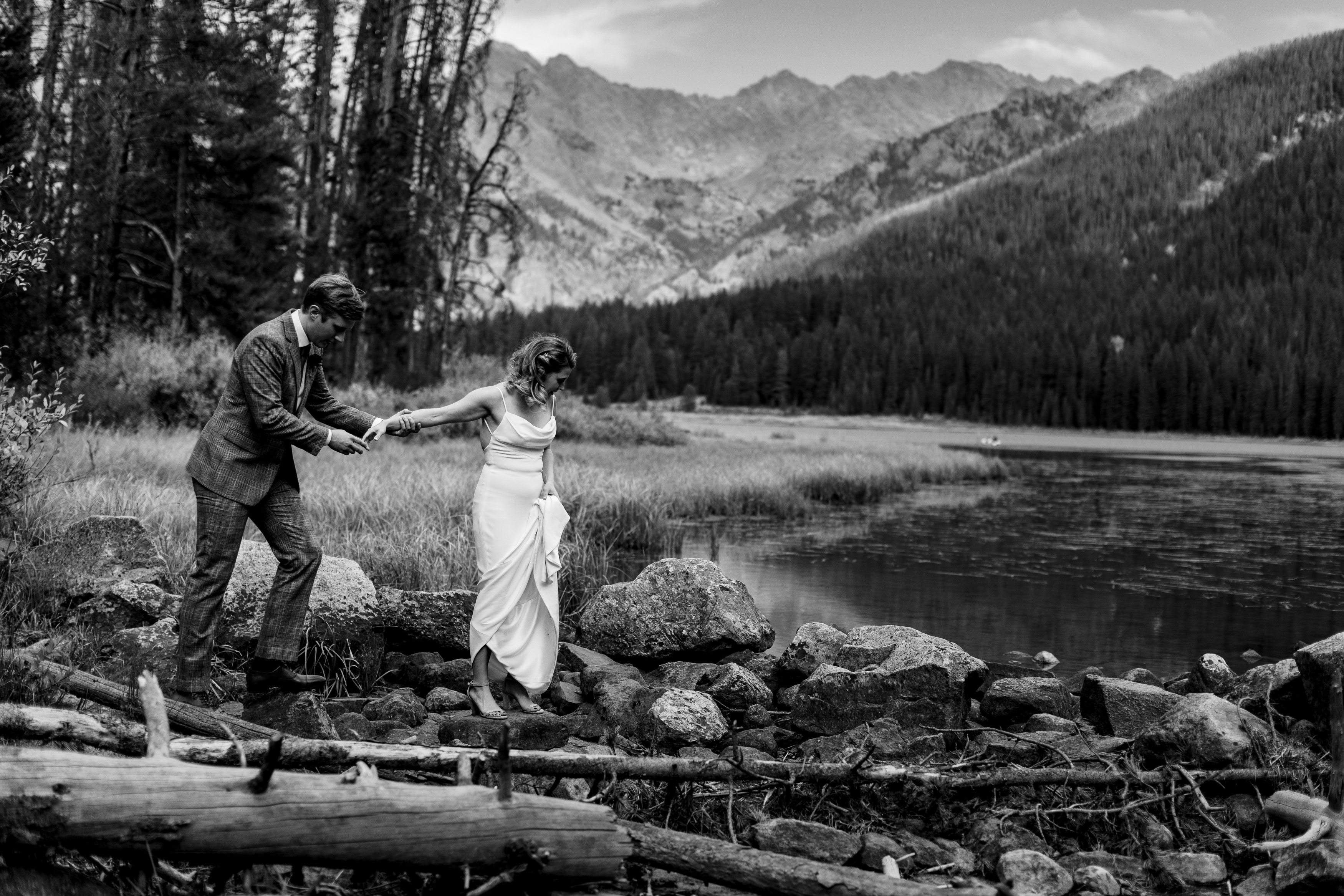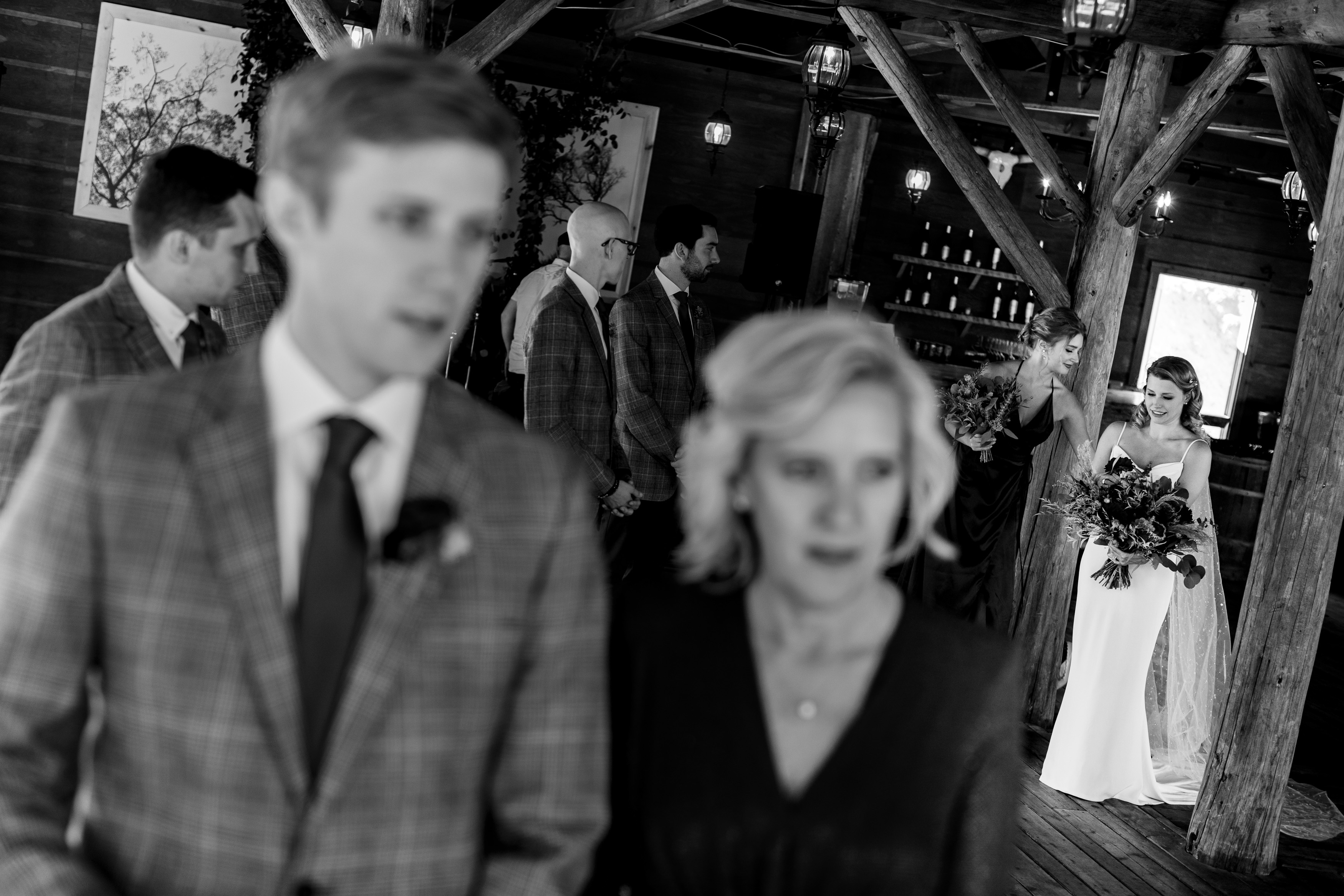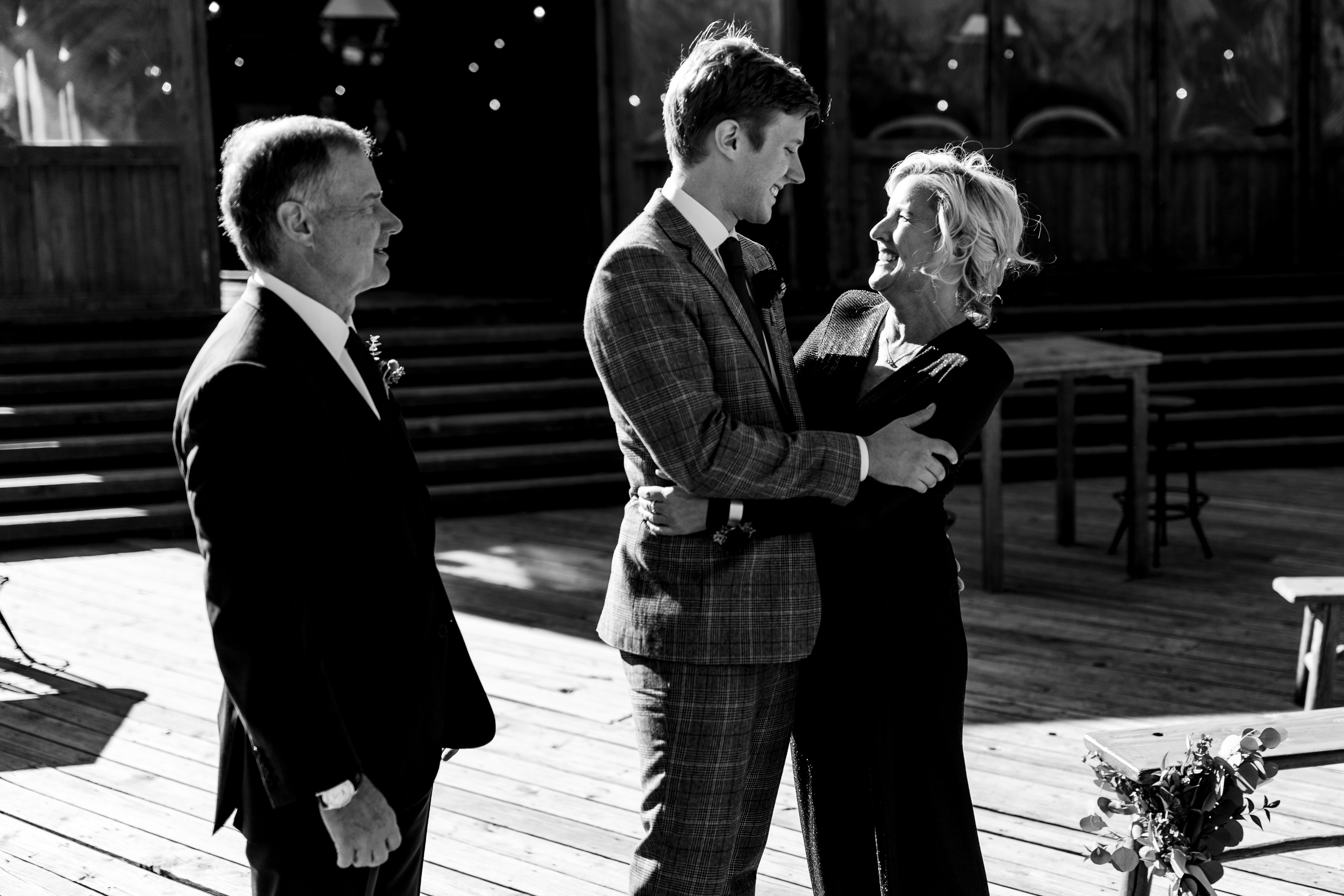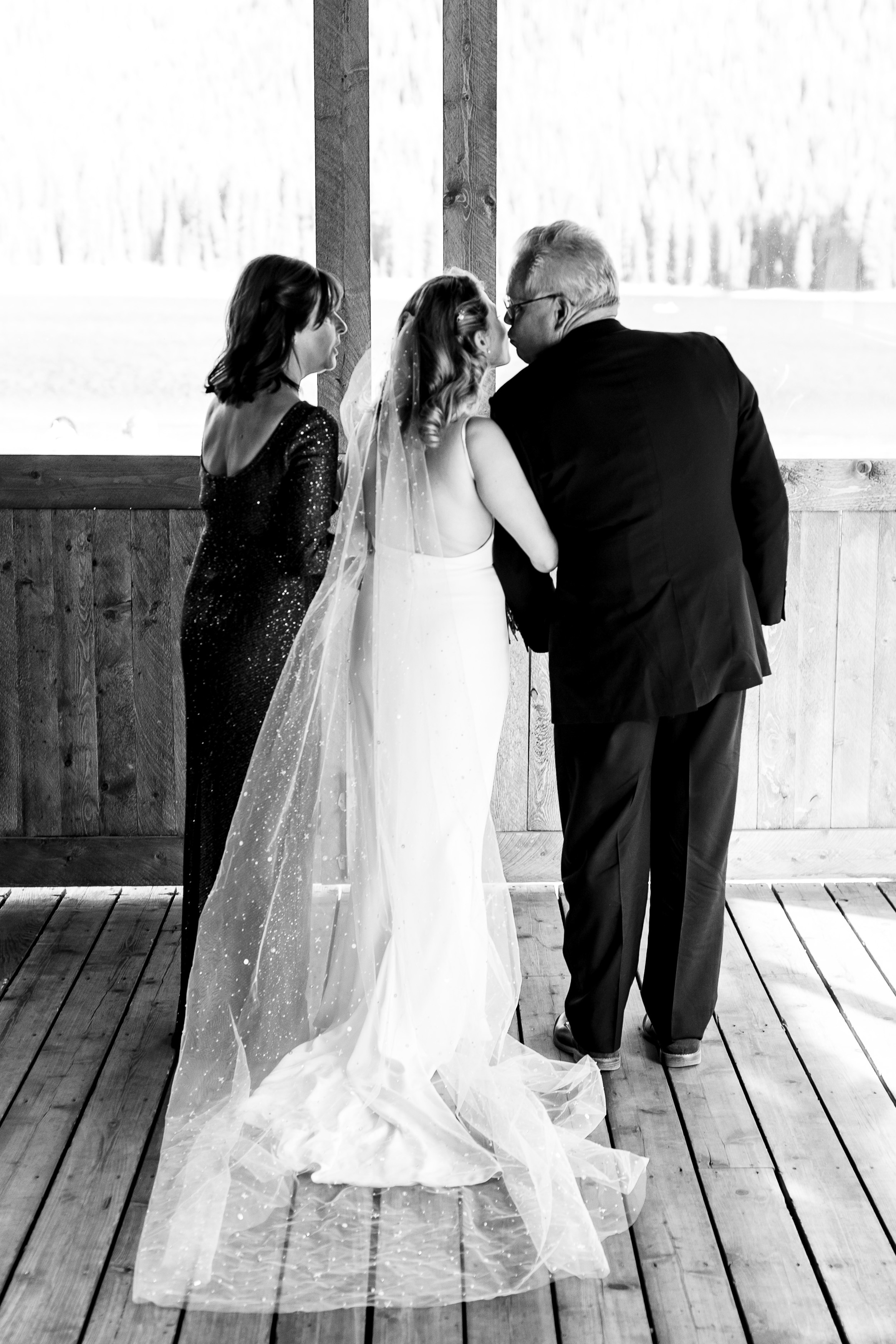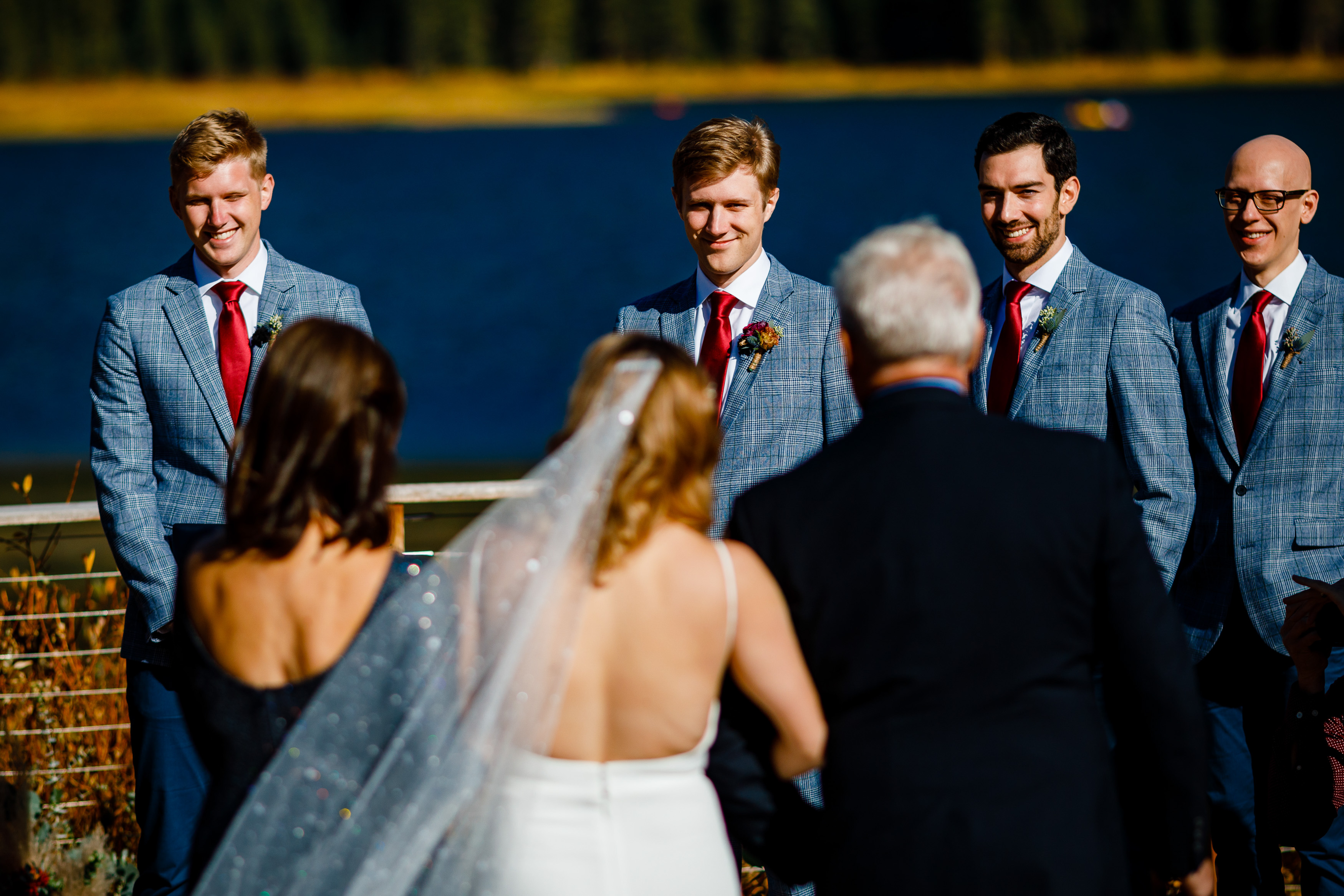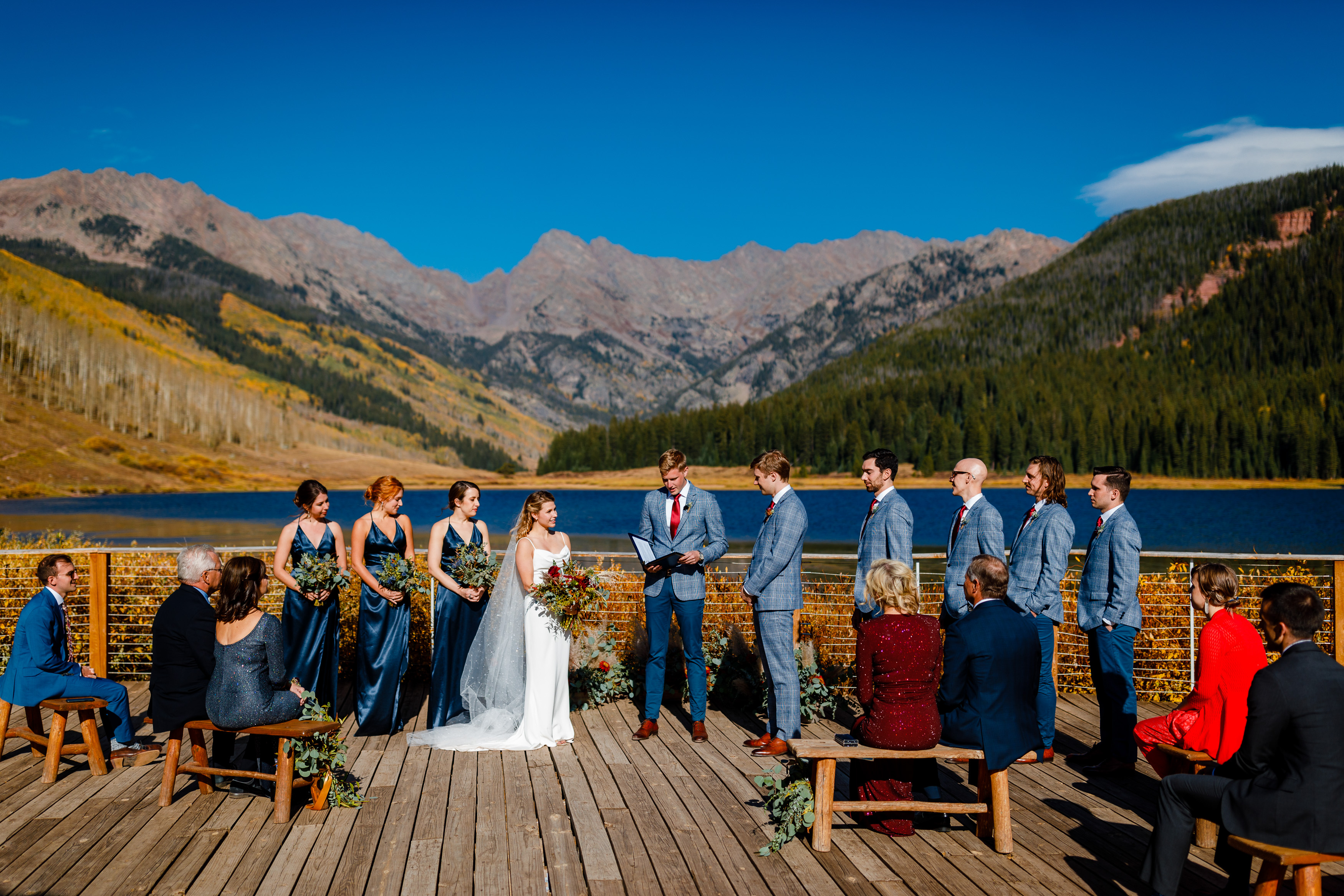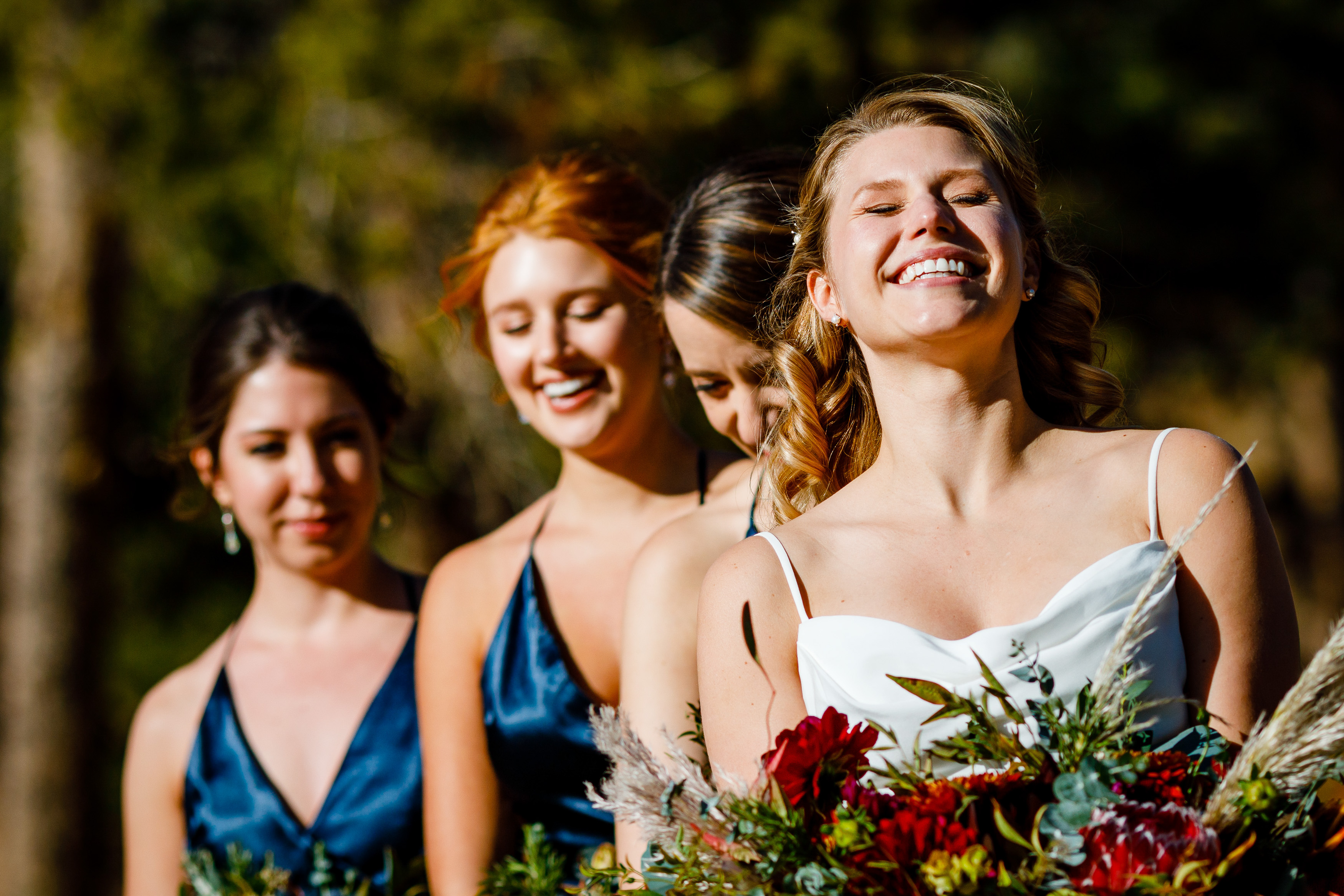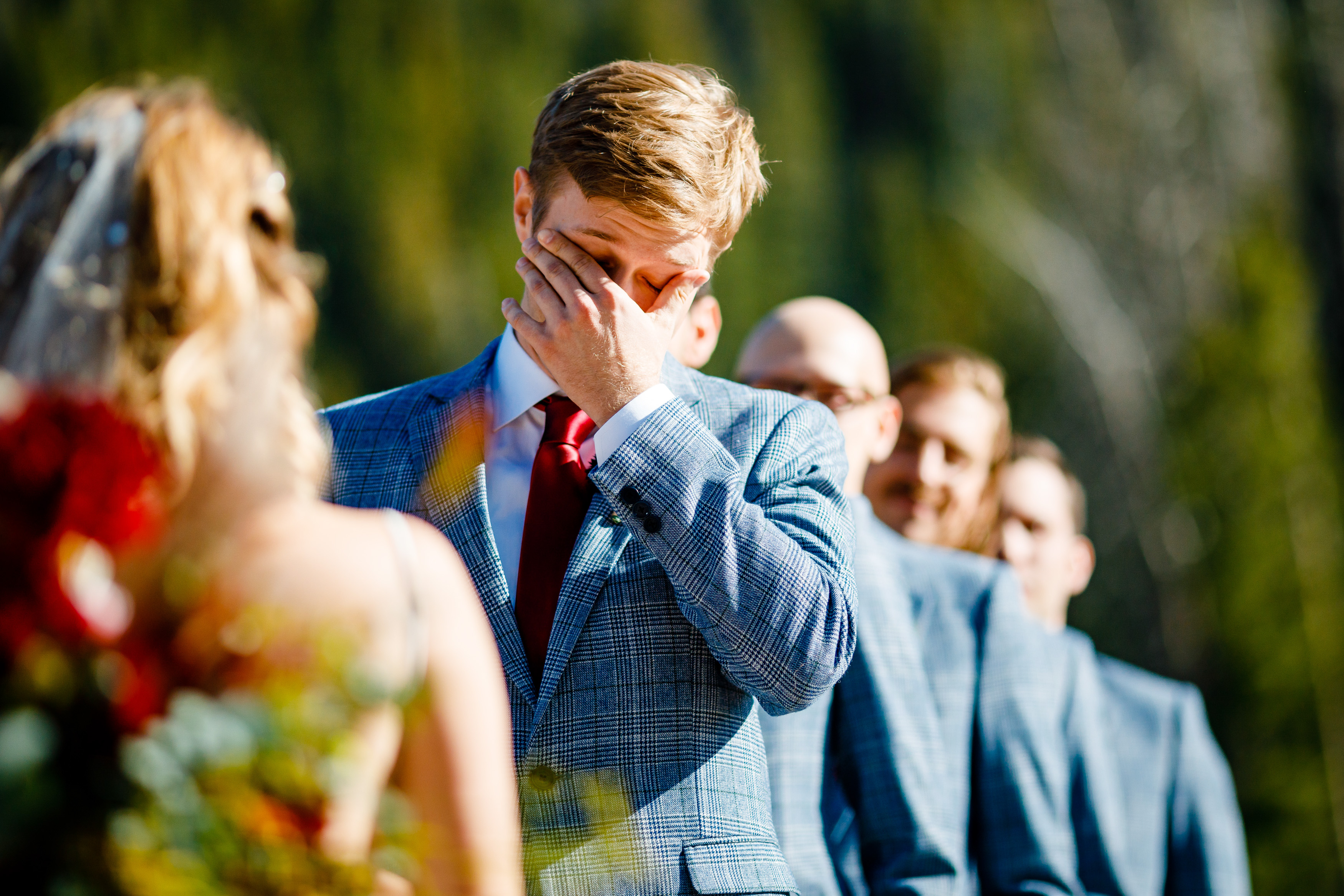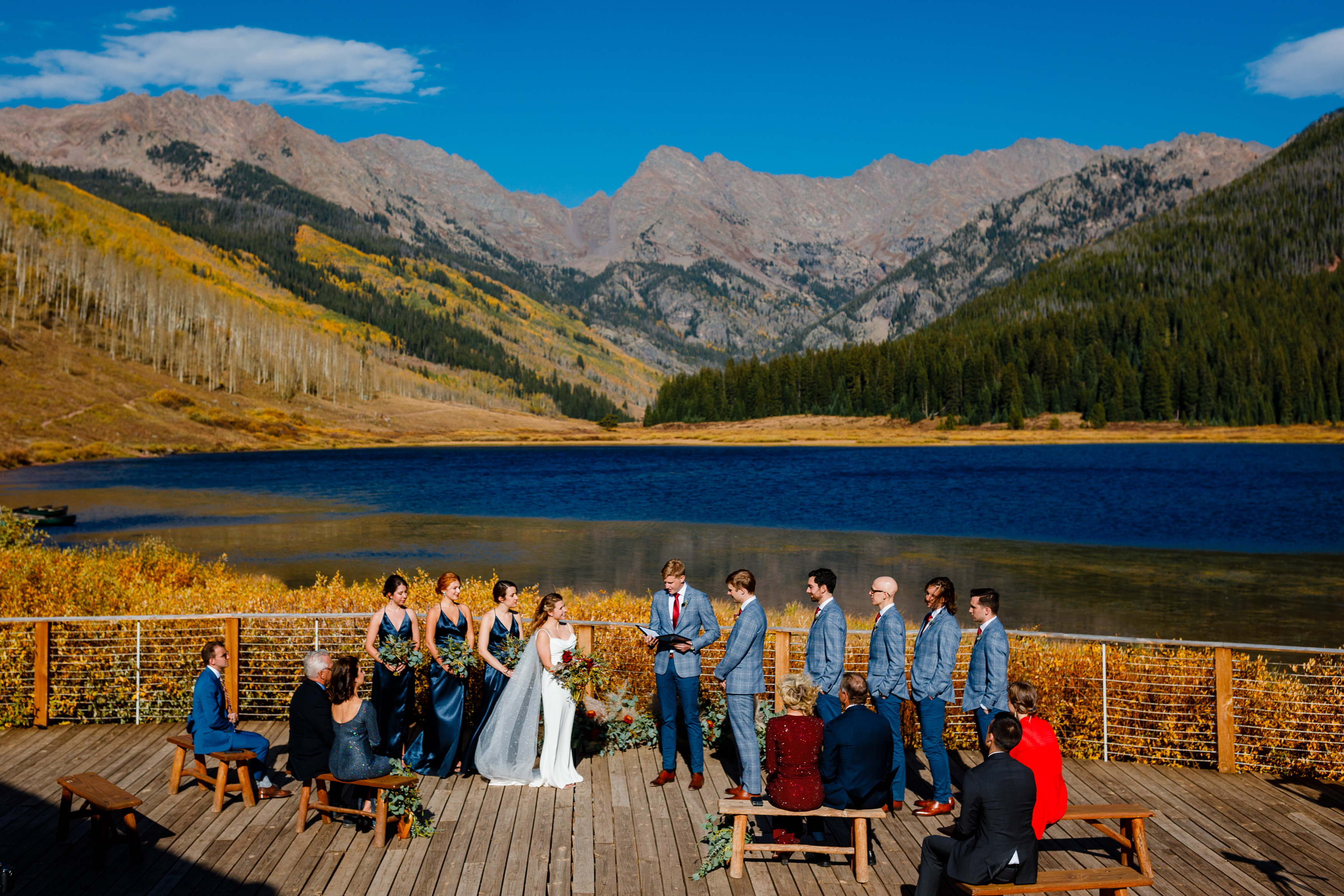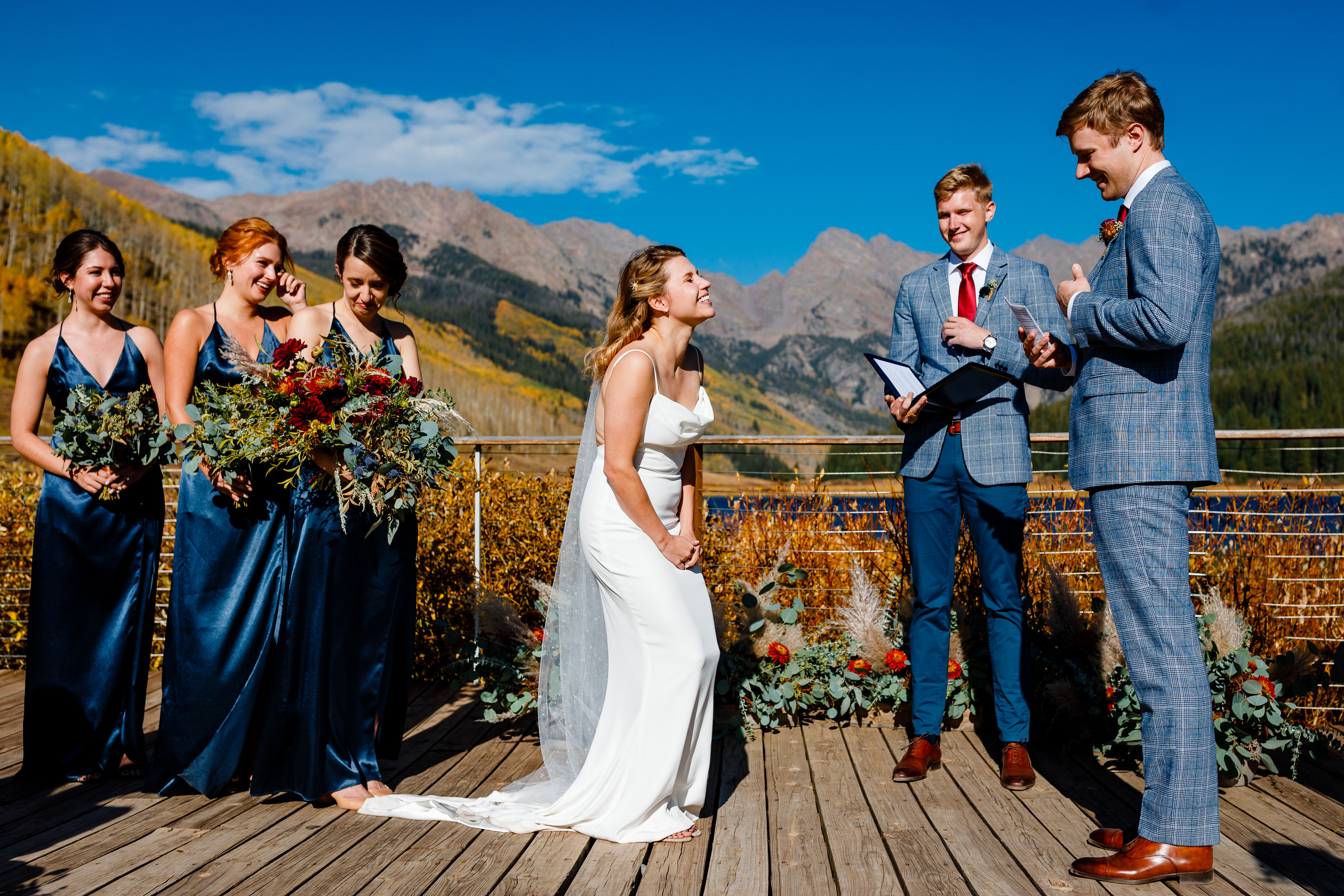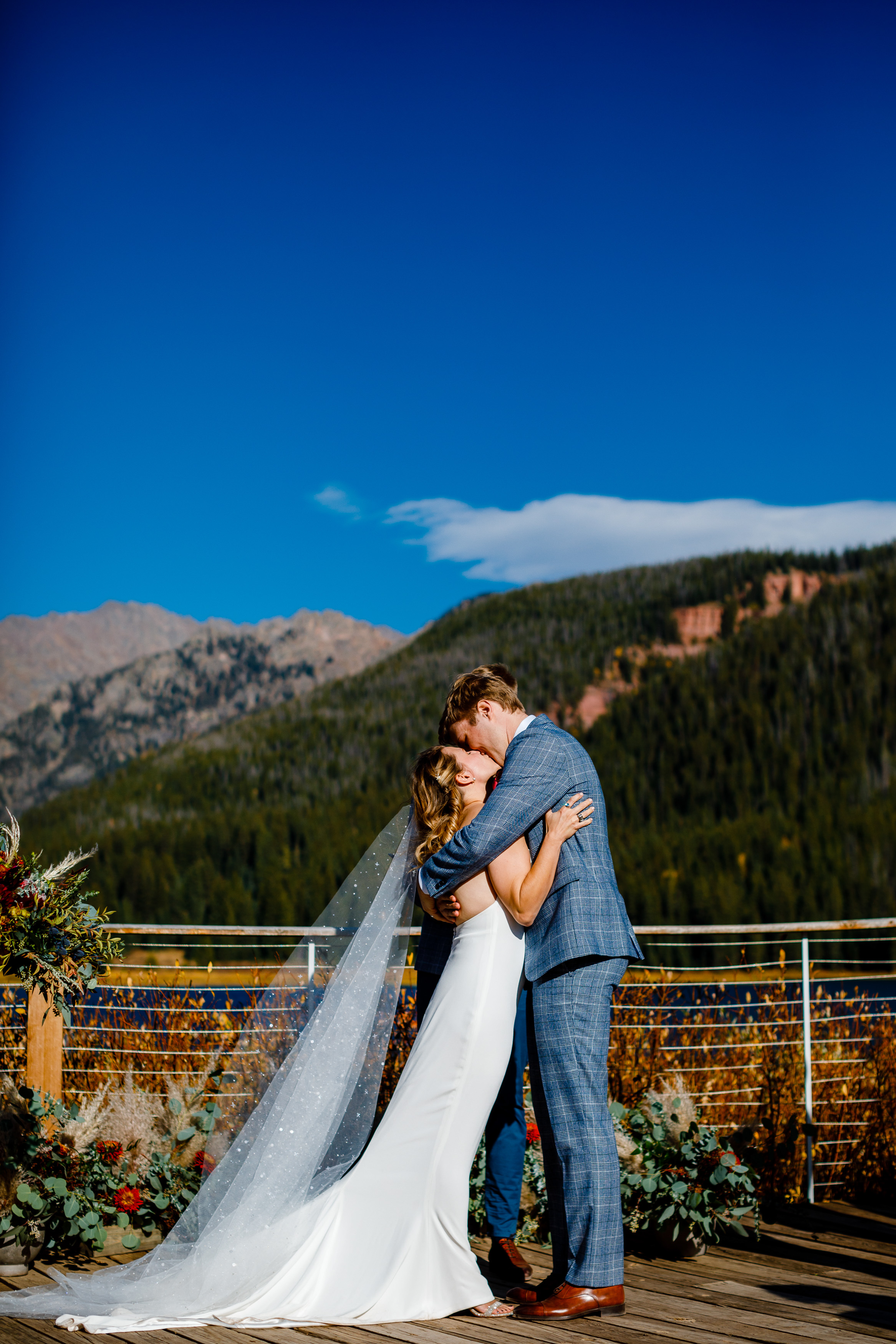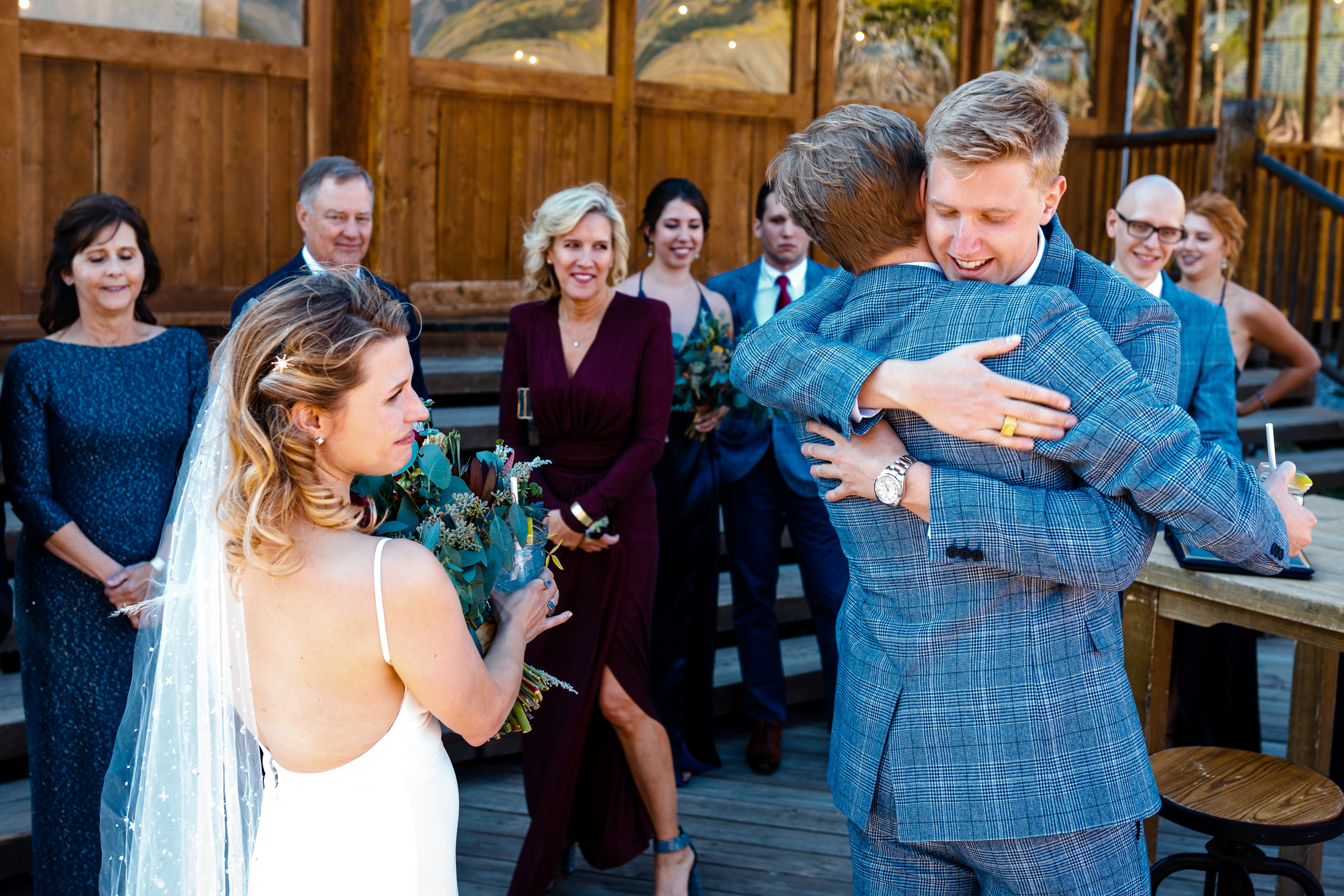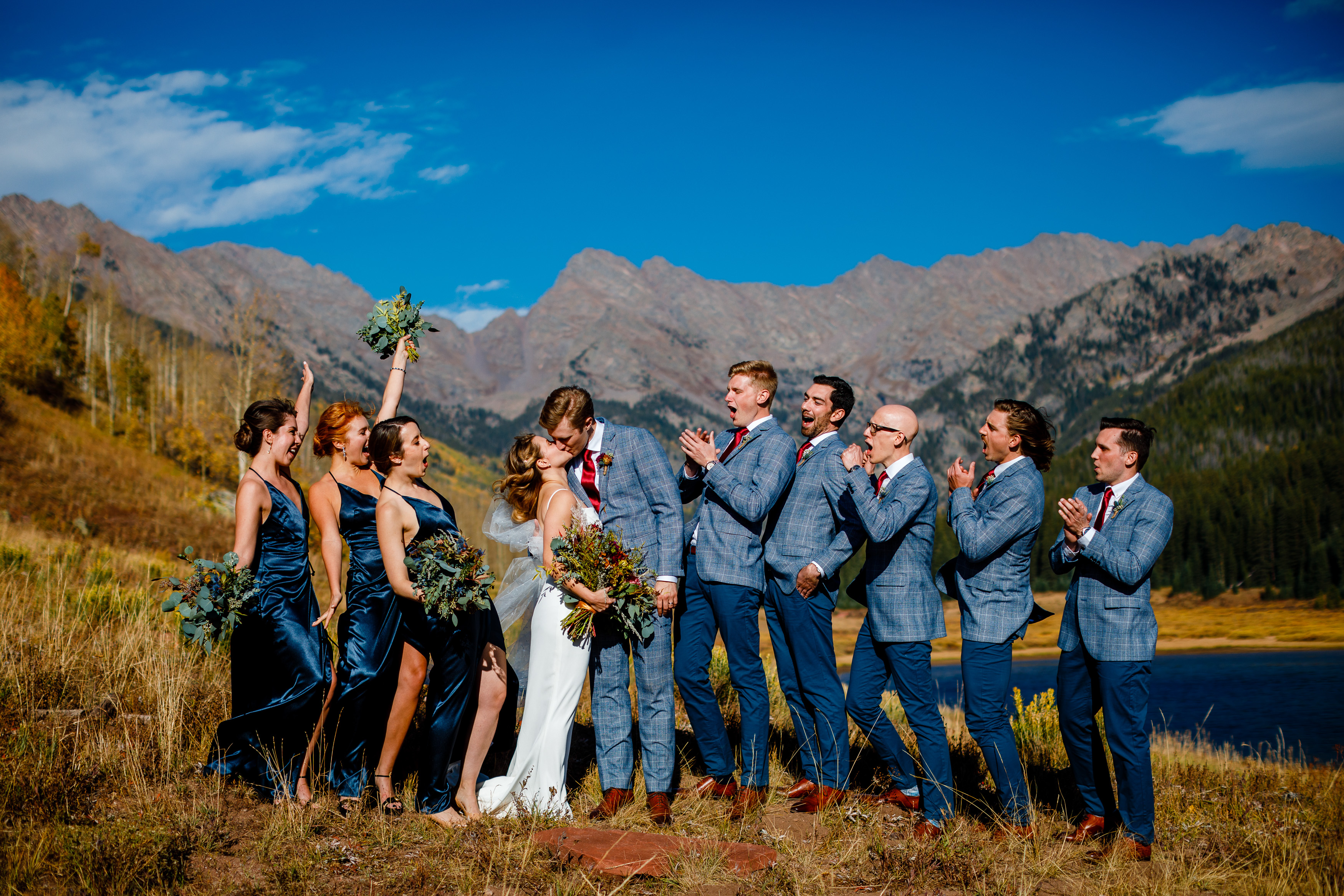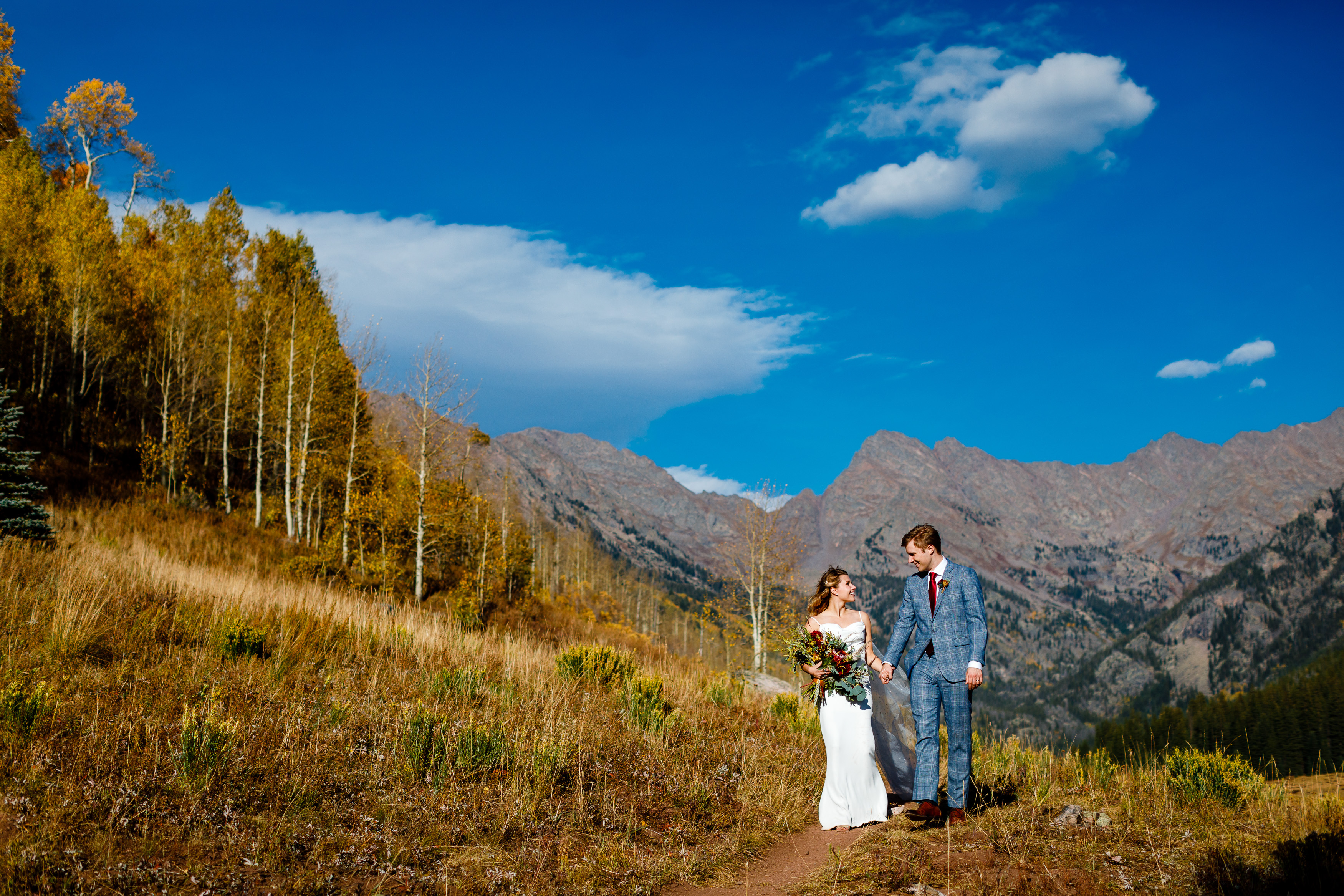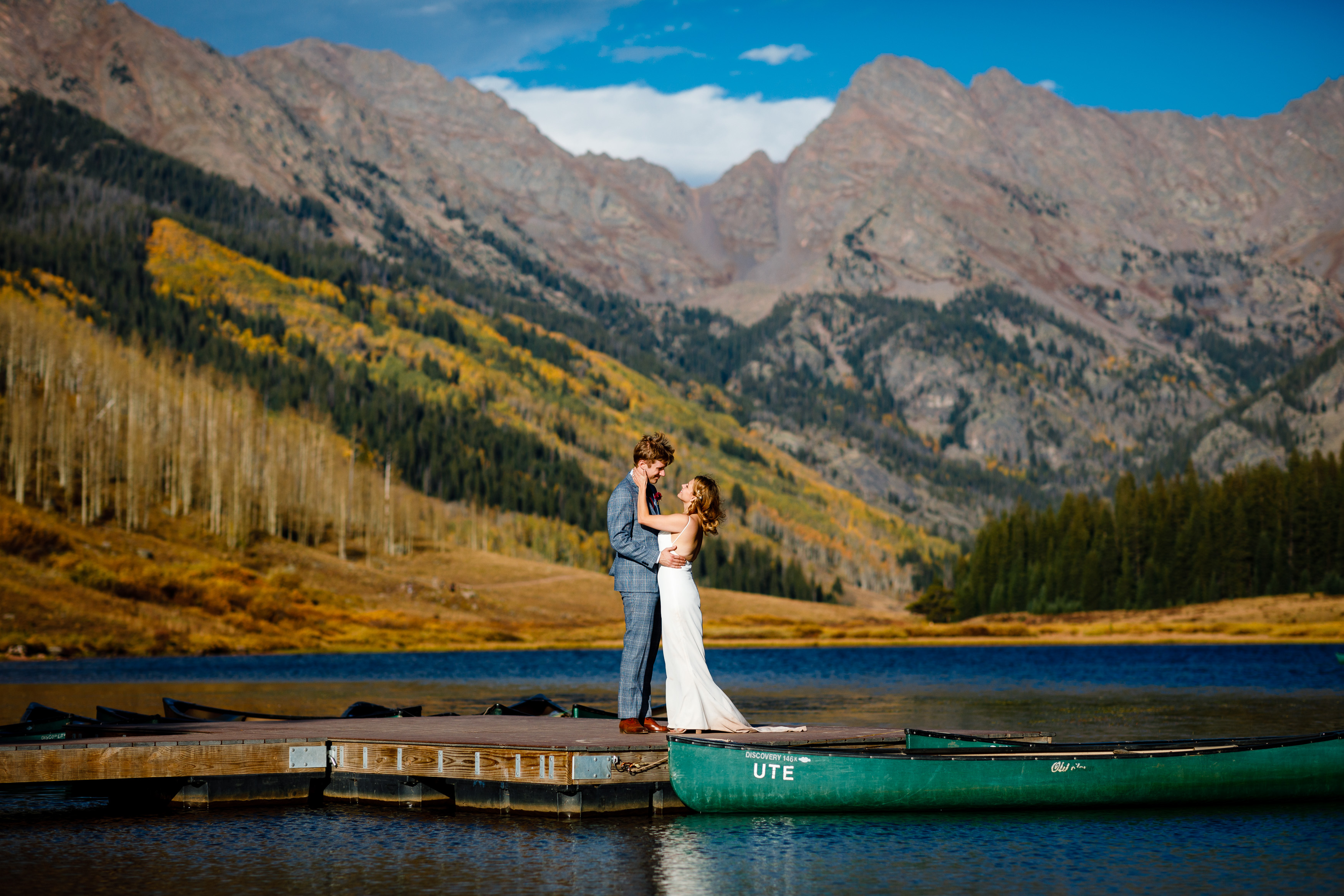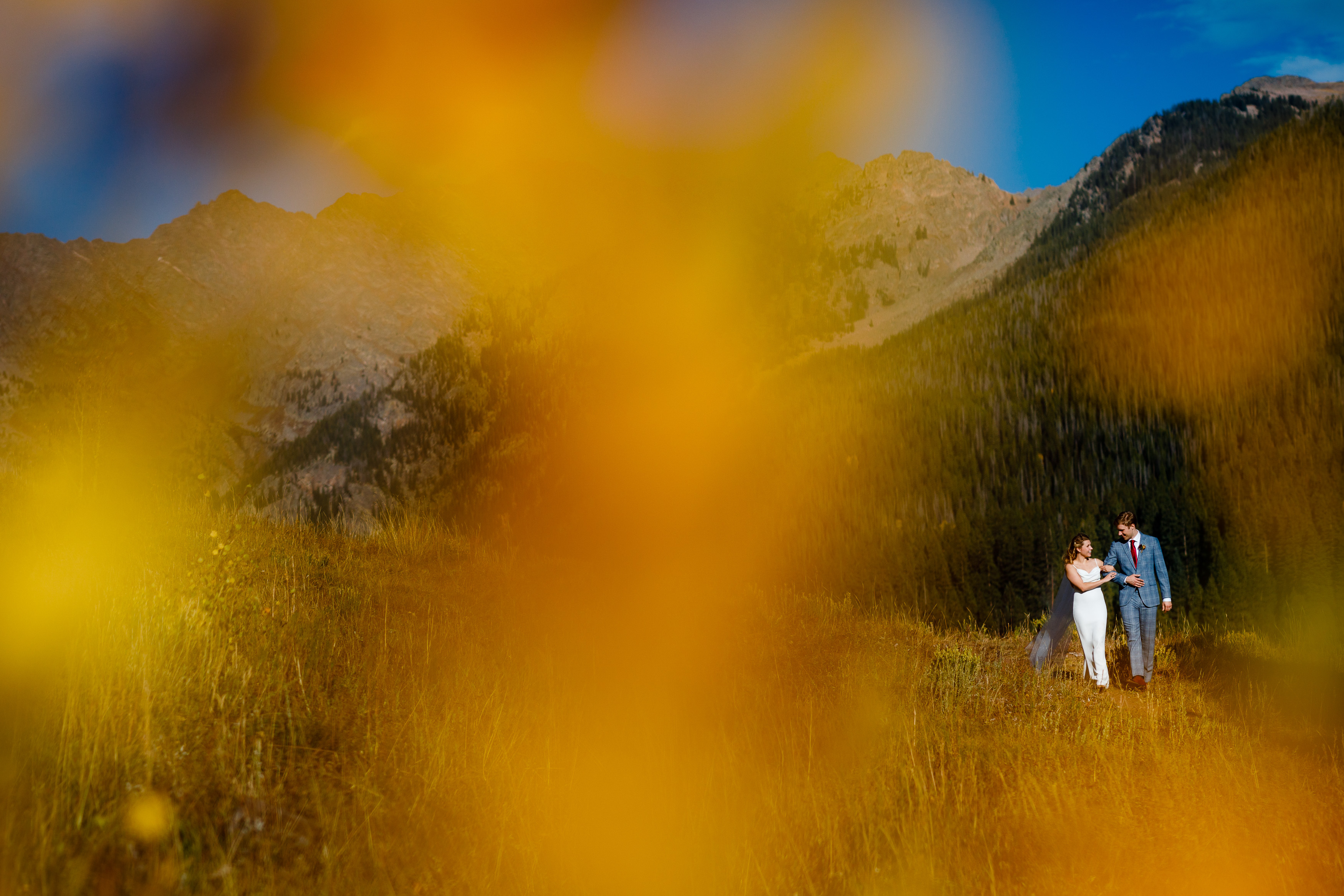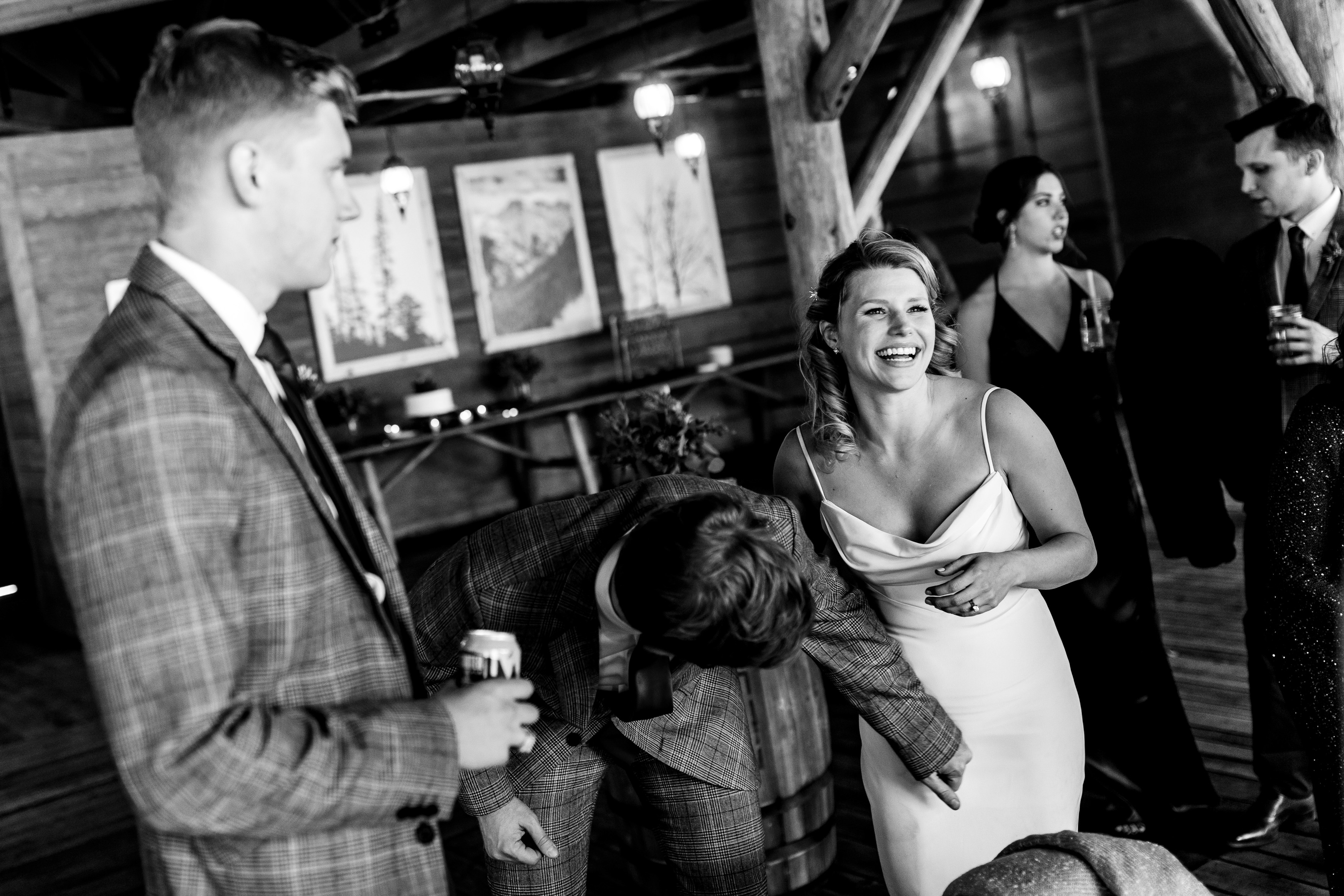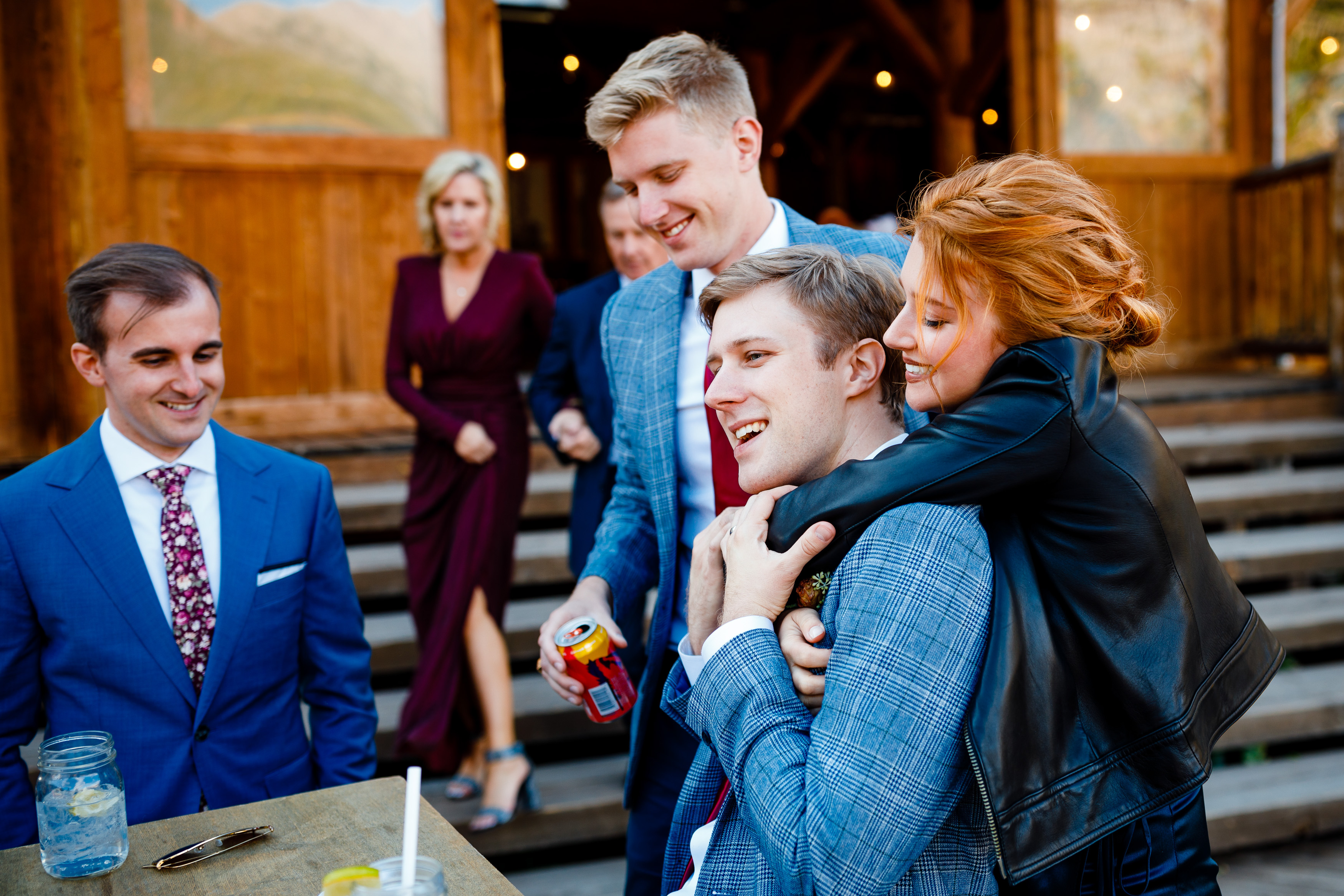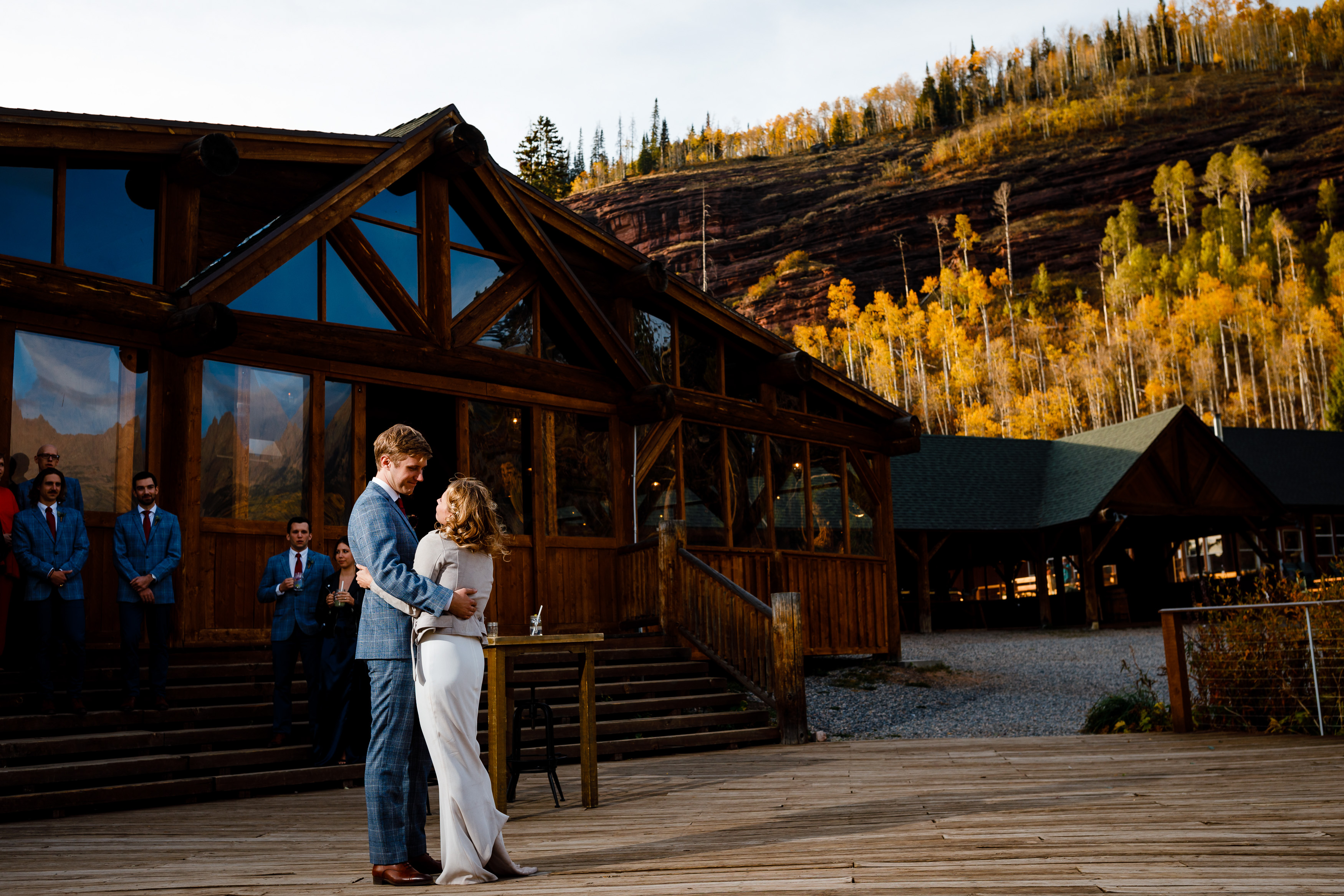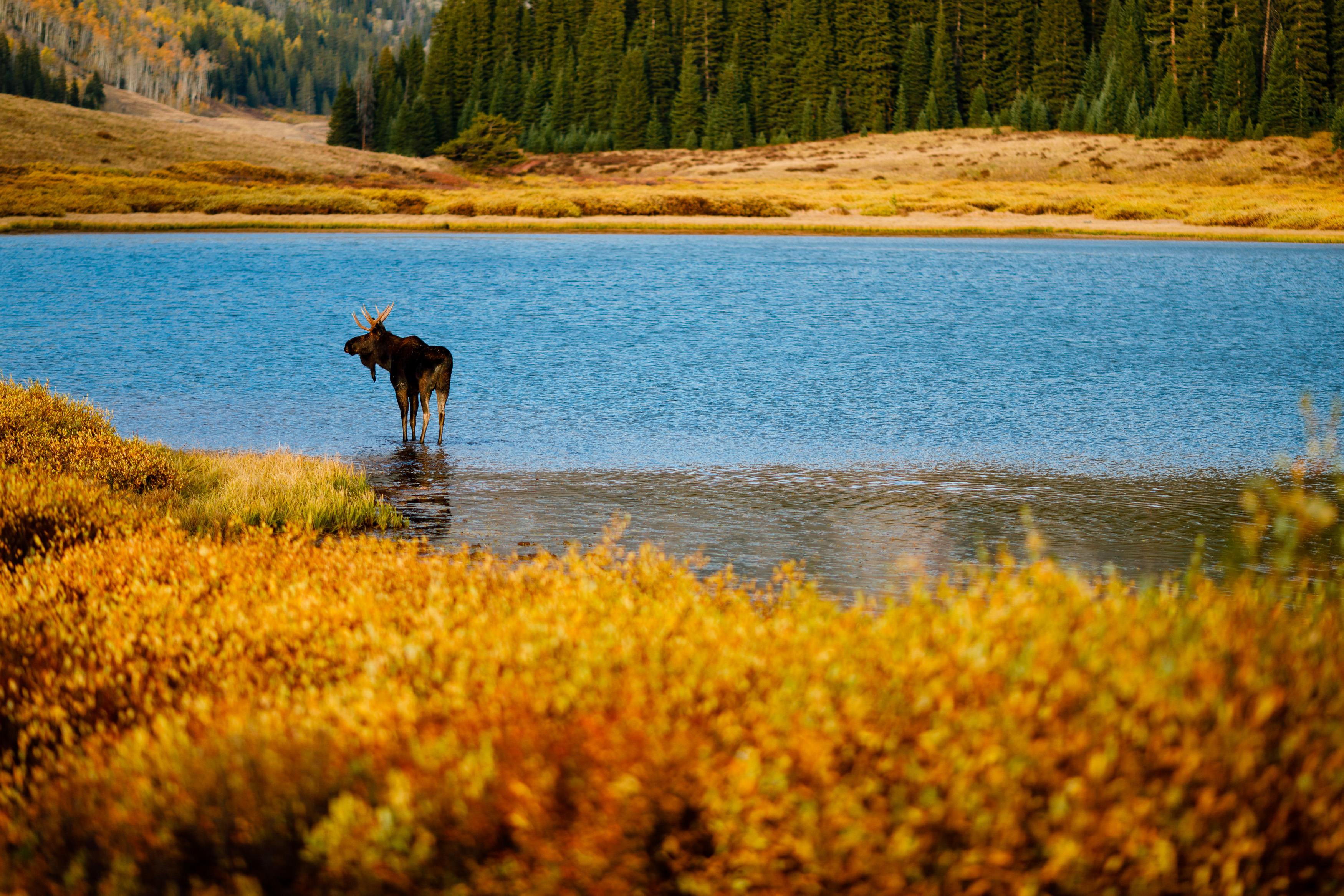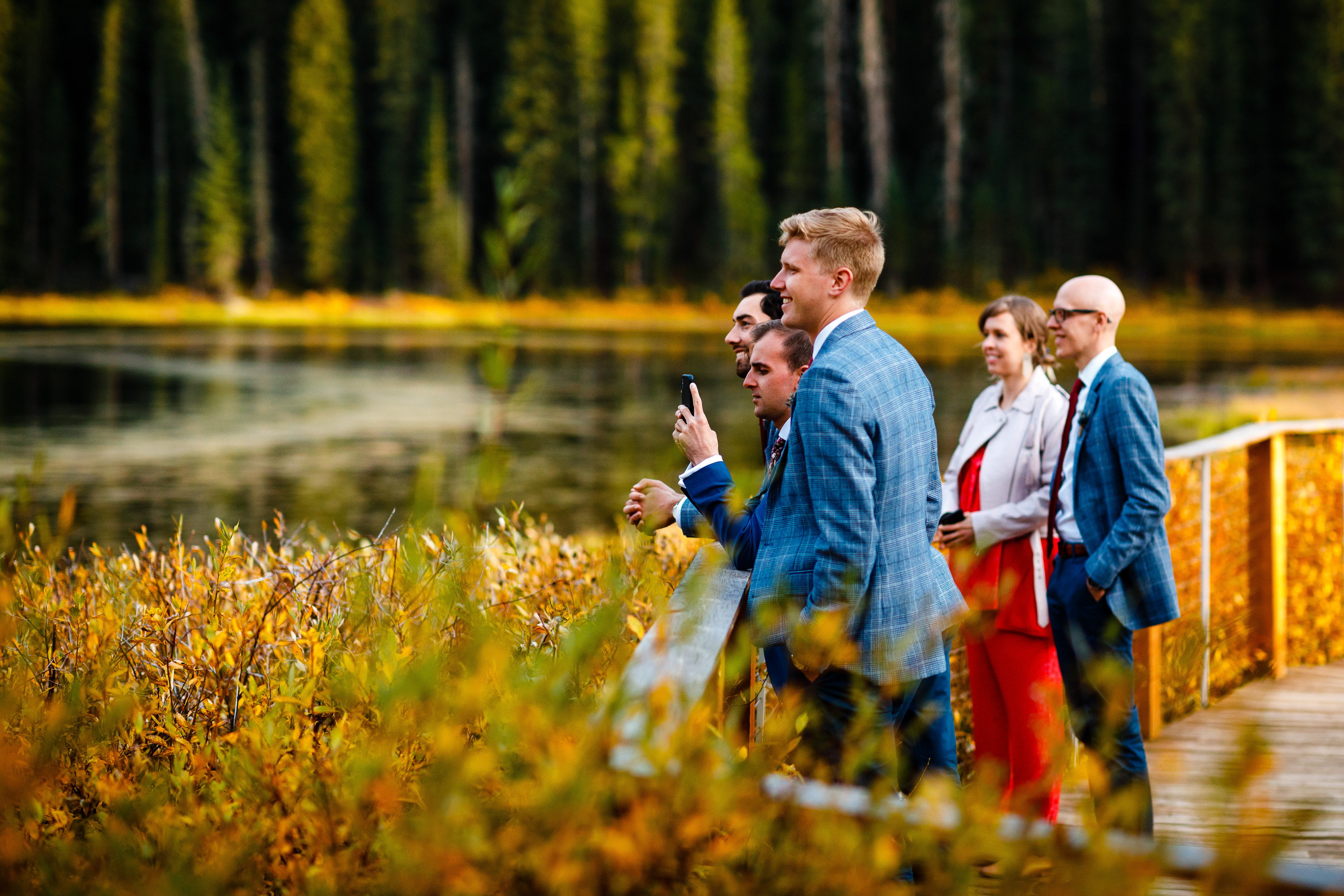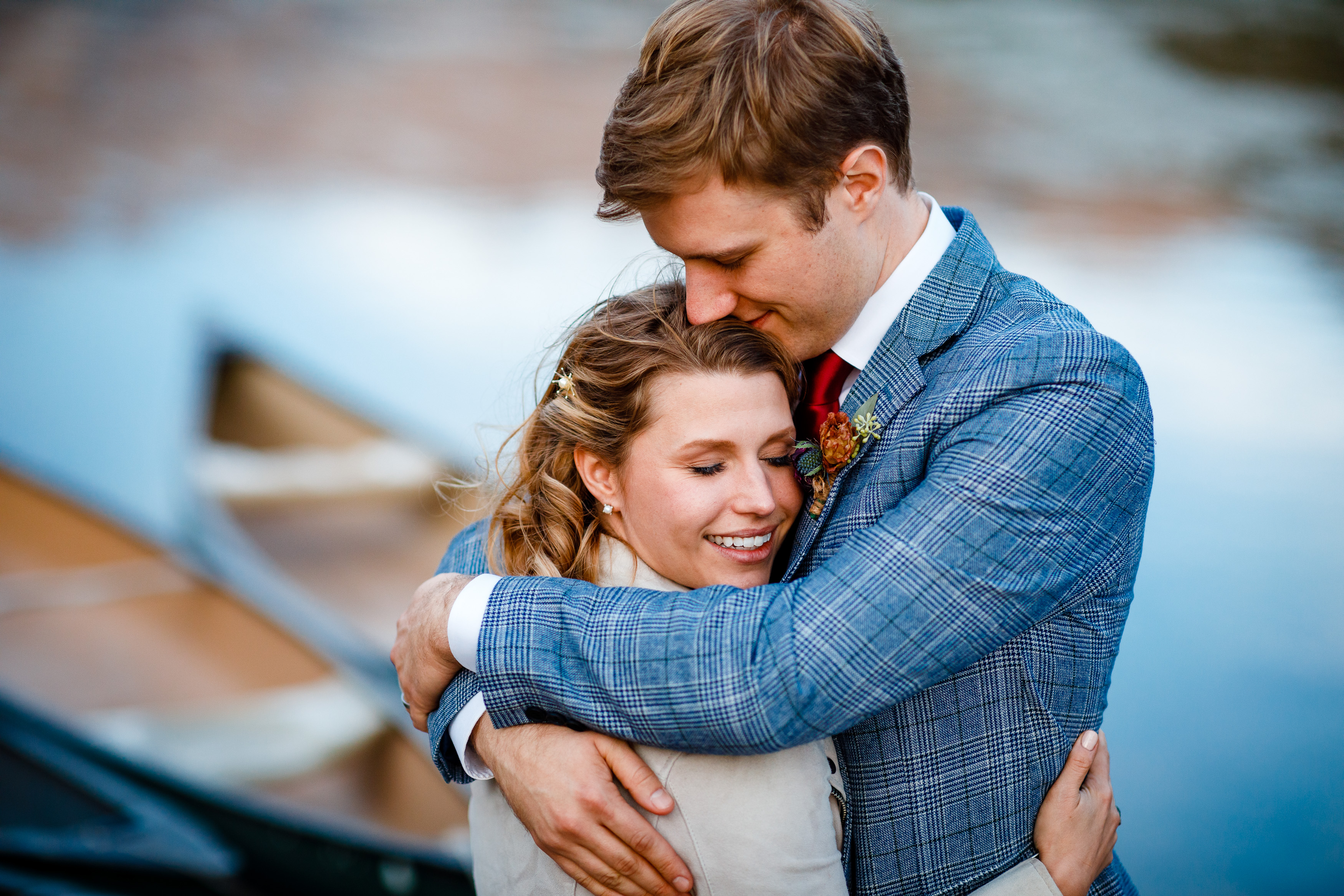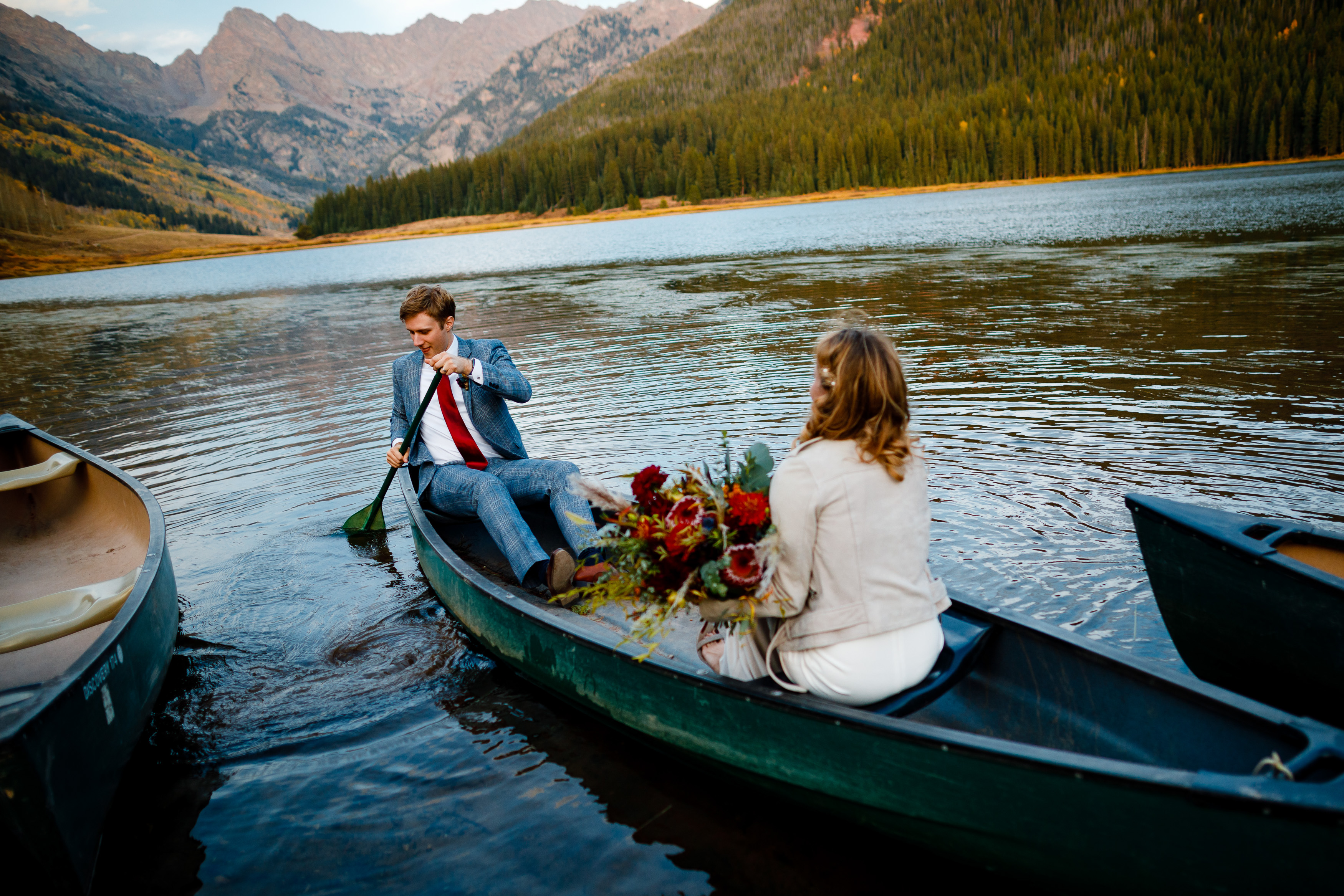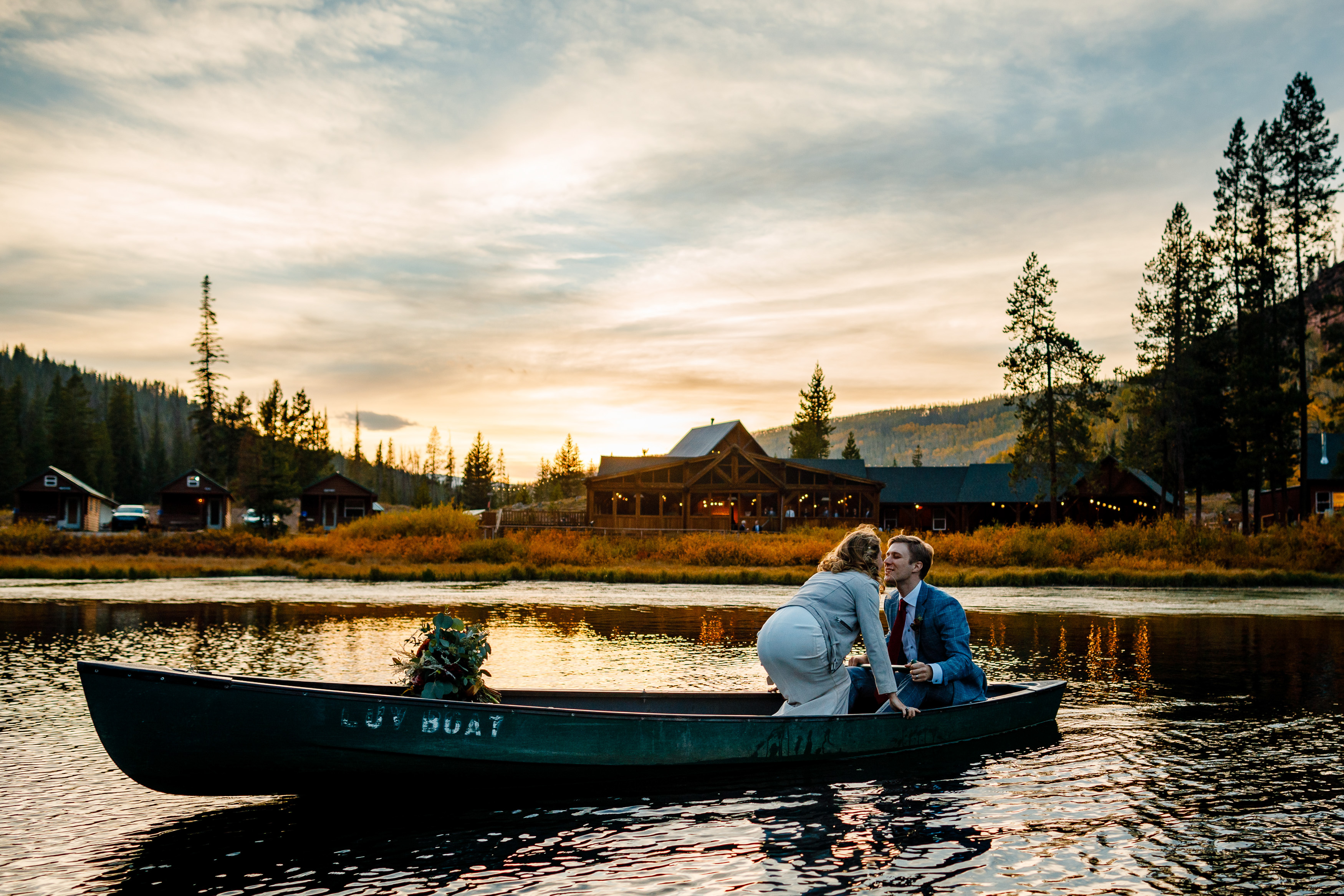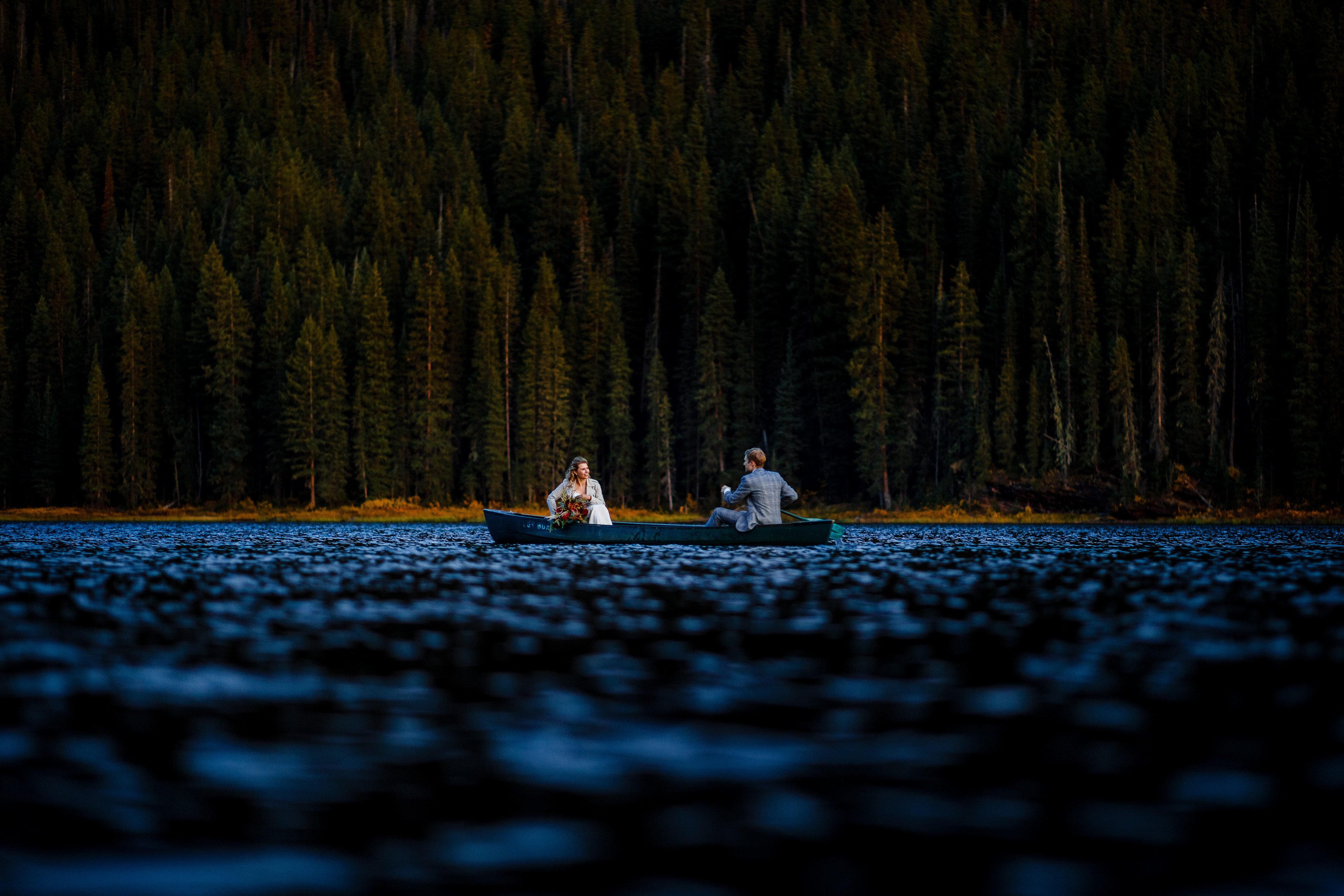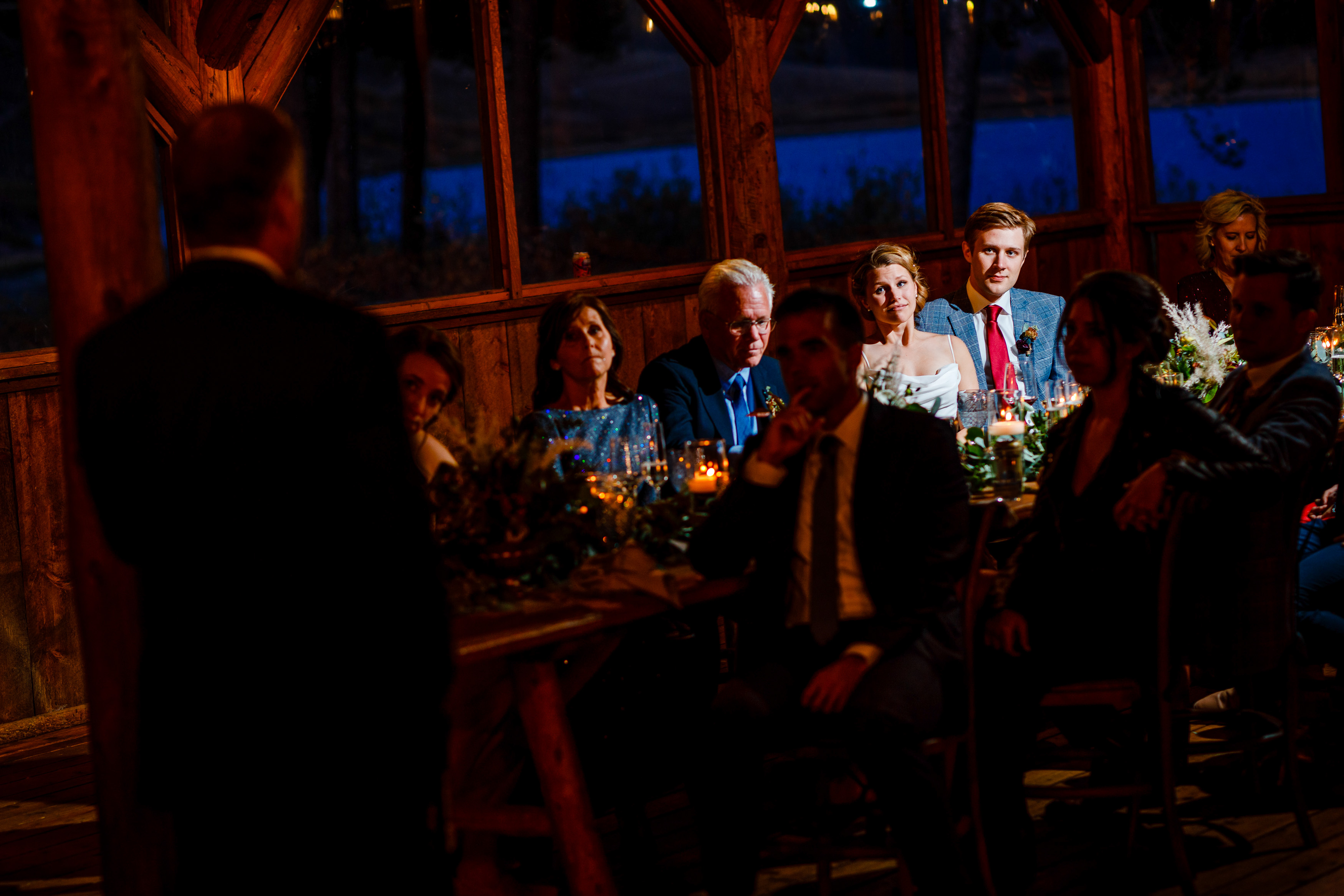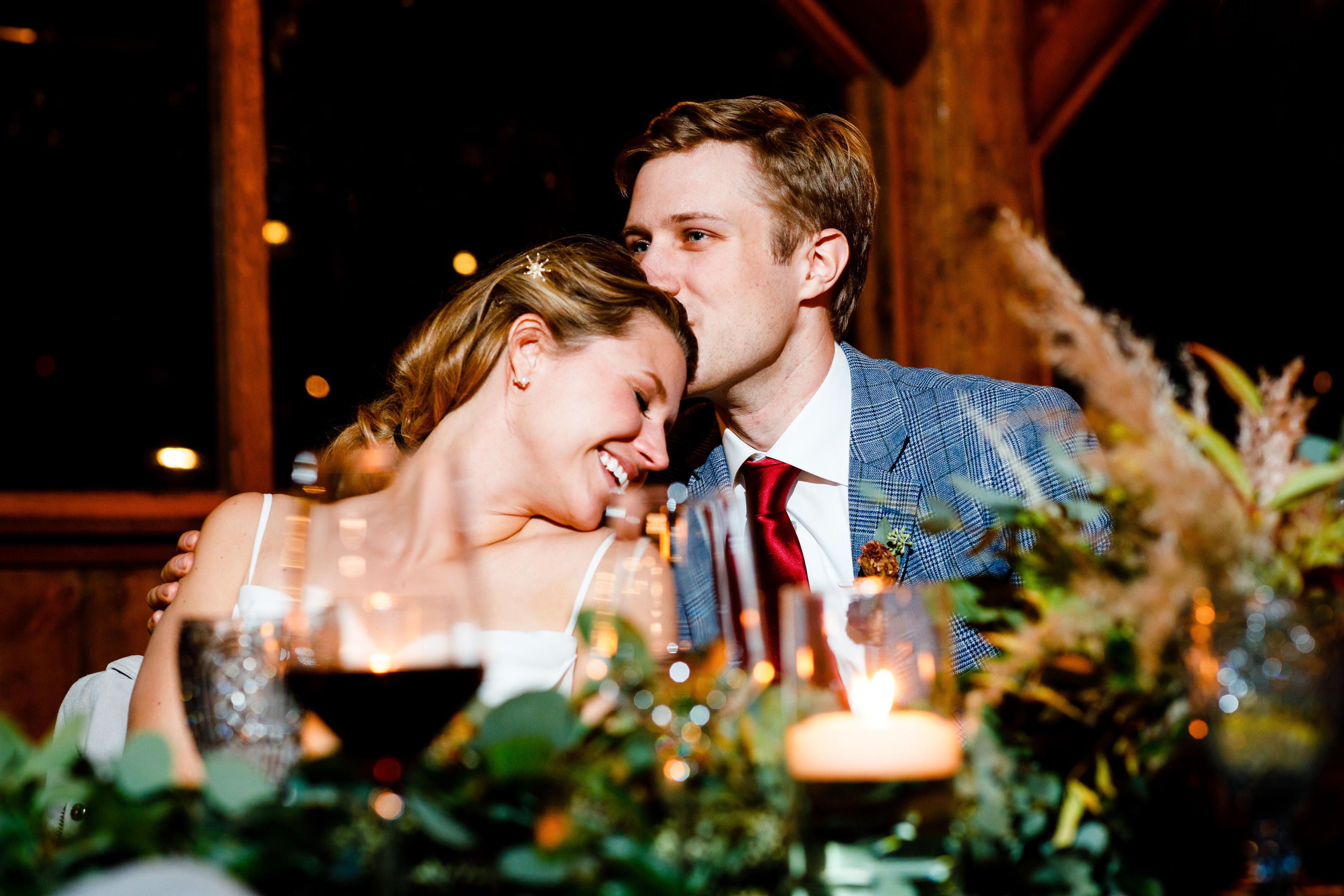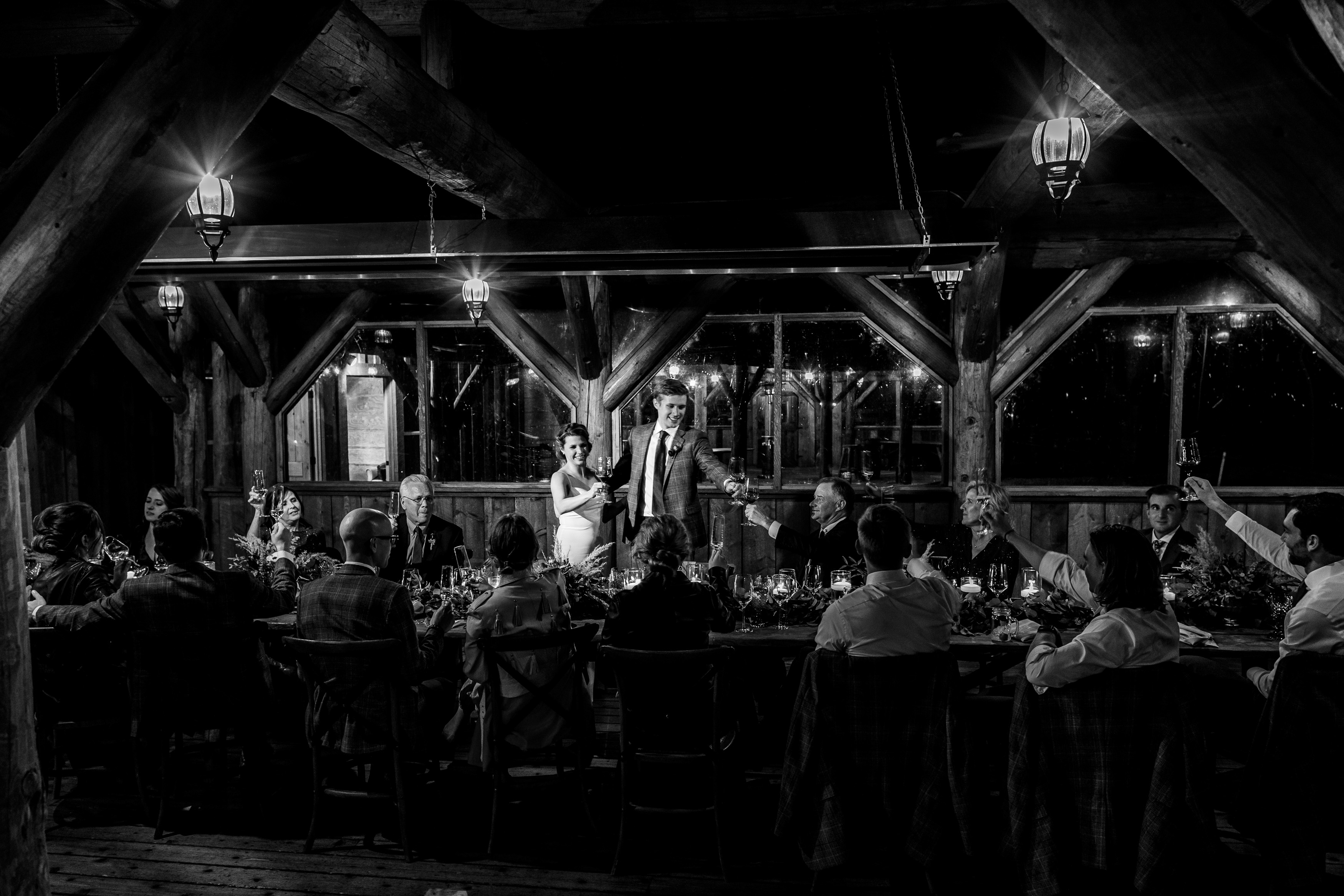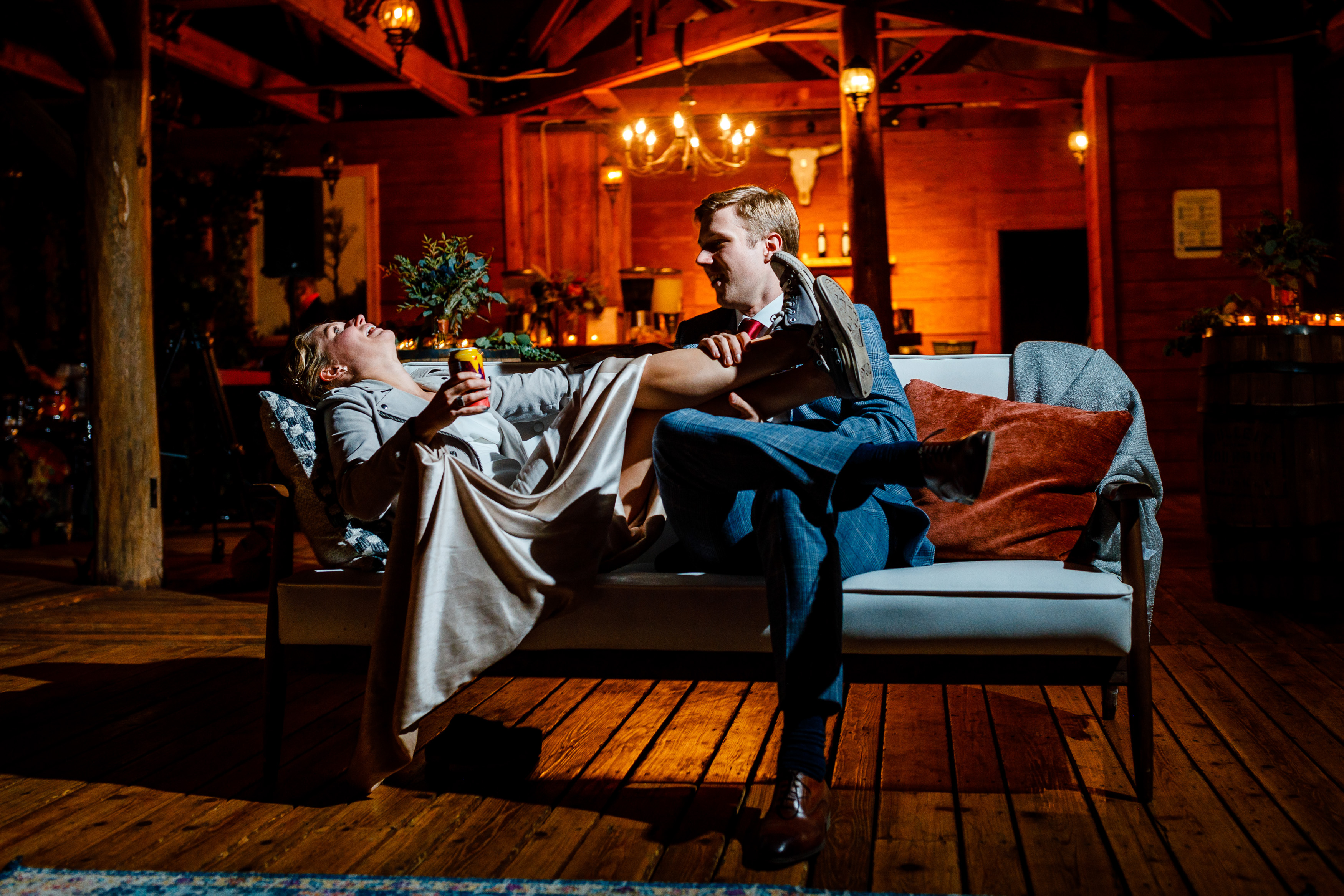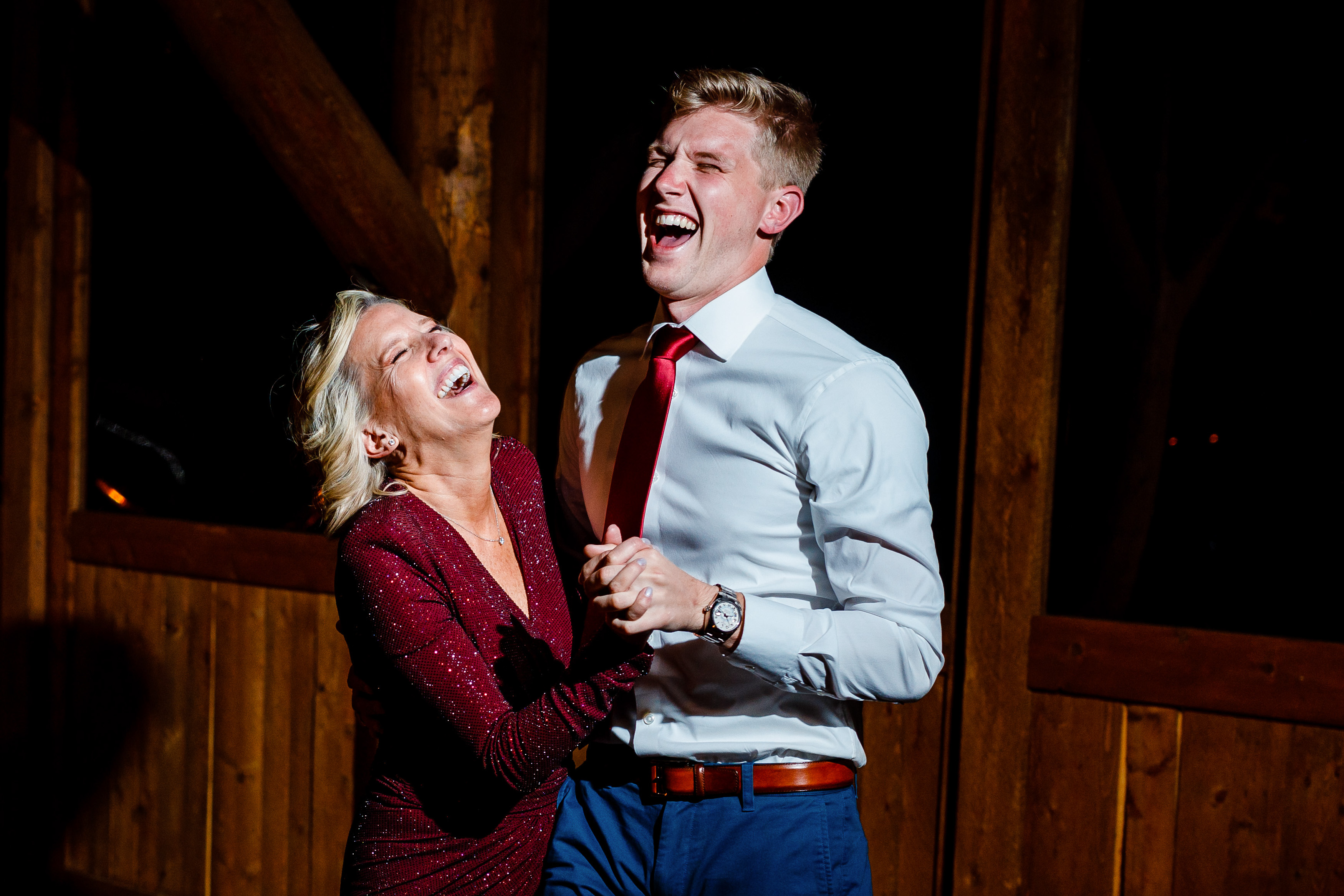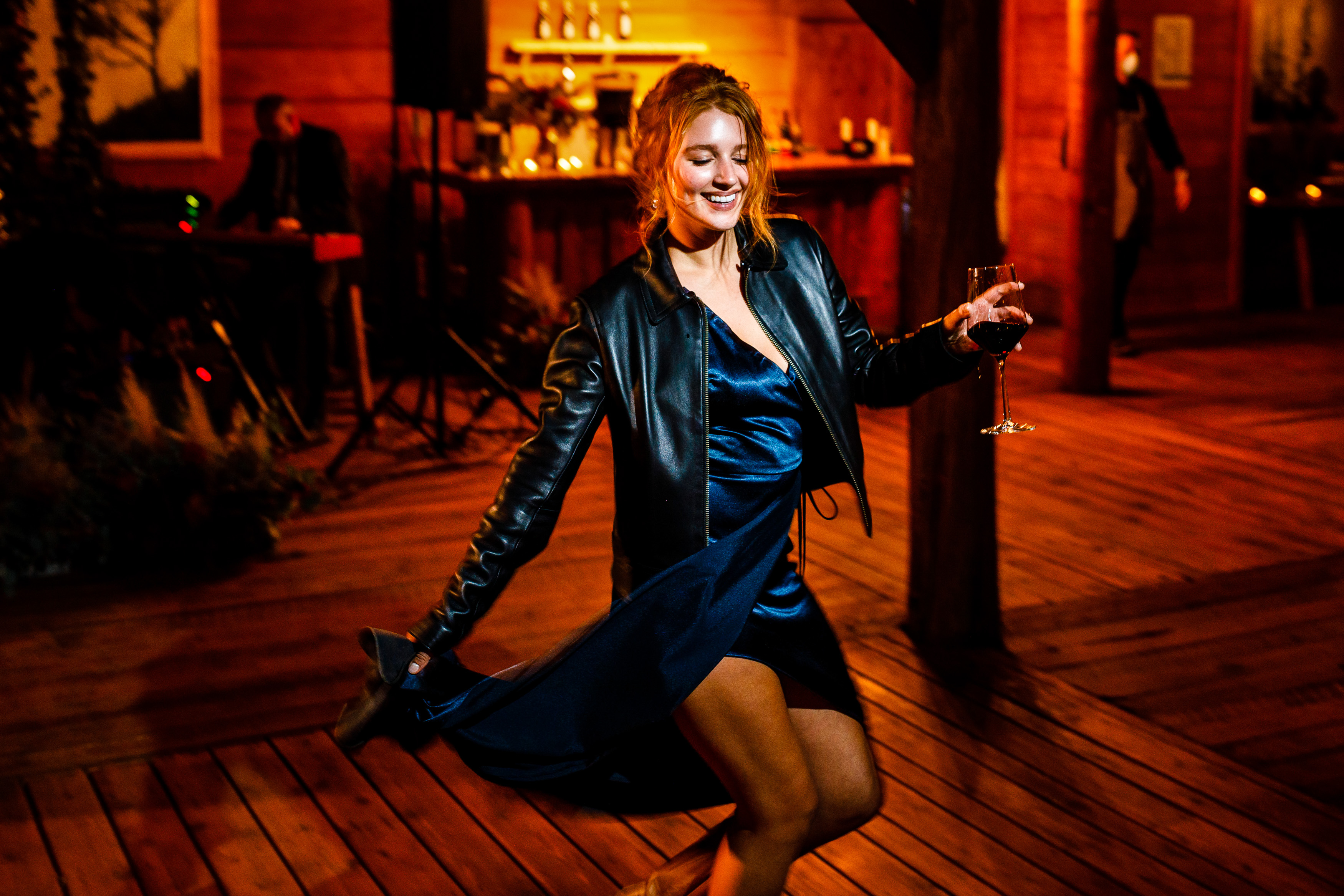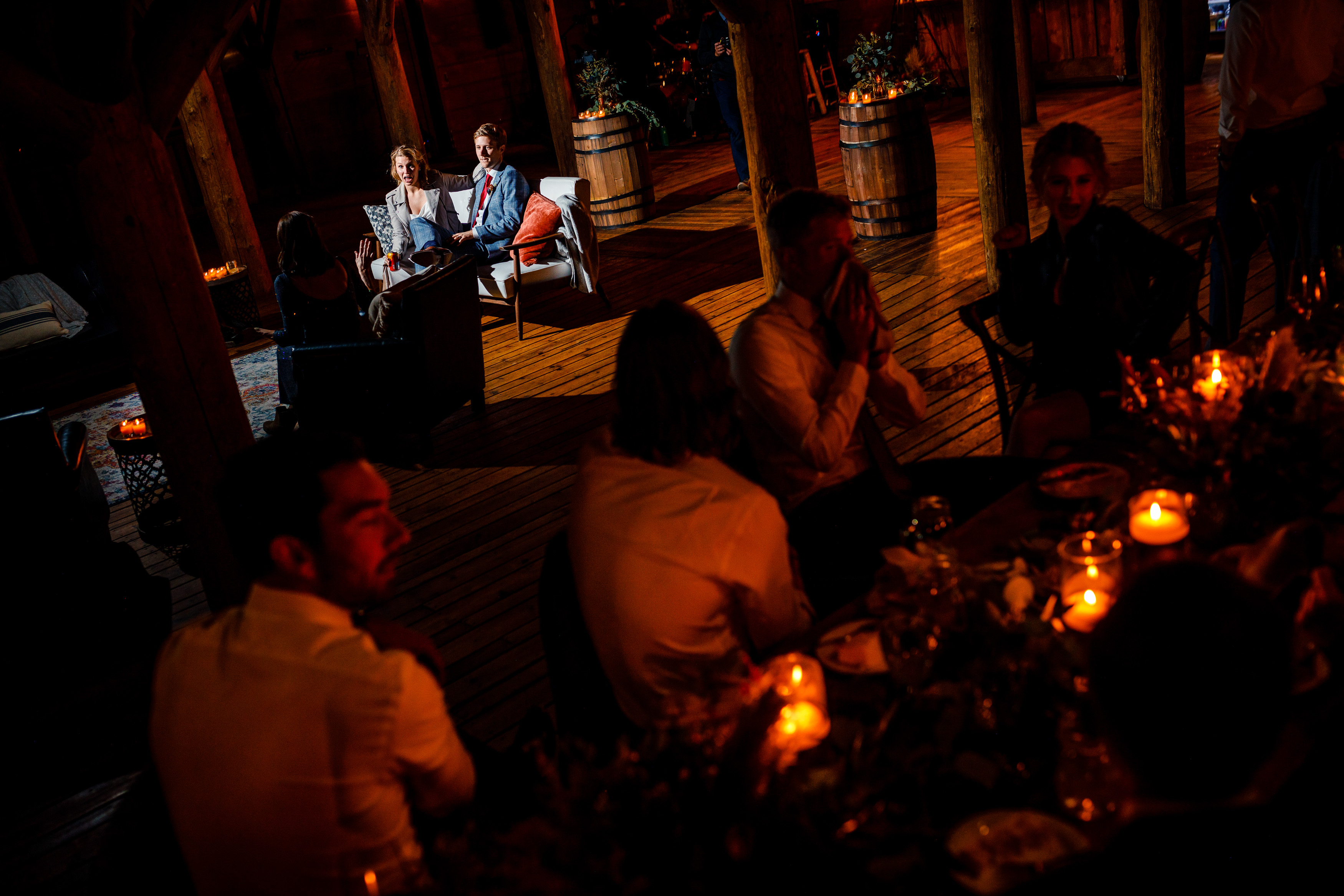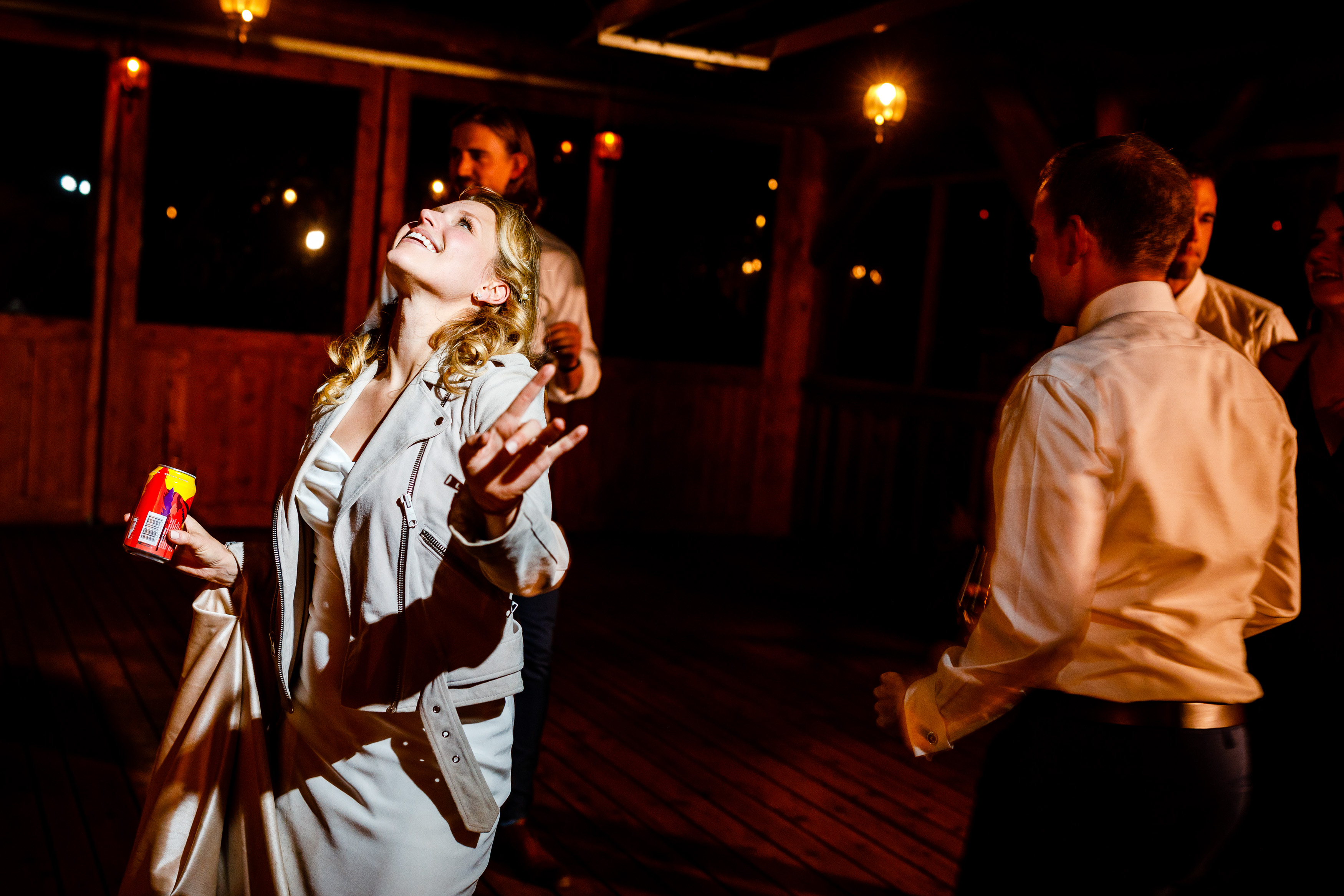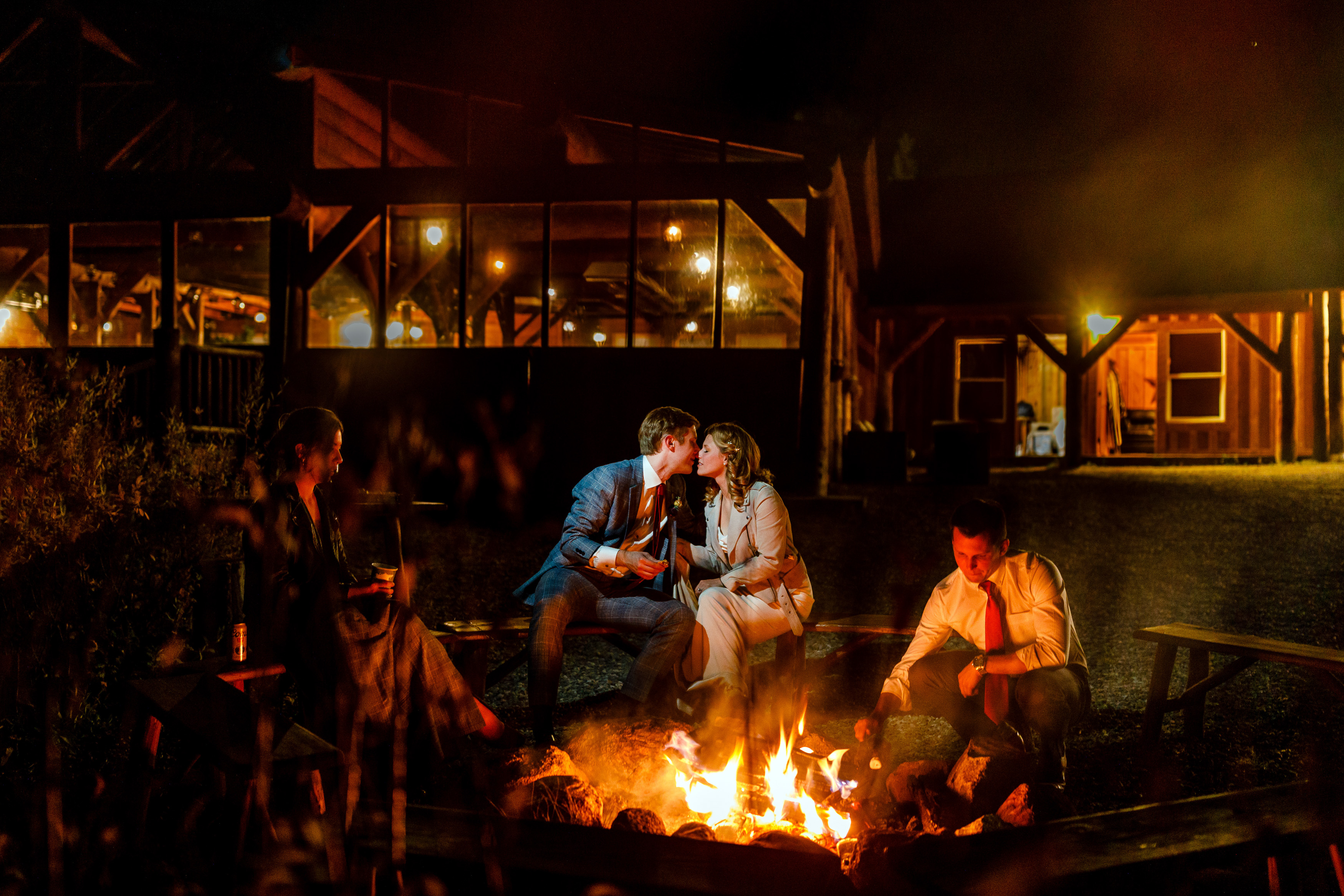 We've got more...