Every so often, we get beautiful snowfalls on not-so-cold winter days. This was not one of those days… but Nick & Lauren rocked their Breckenridge Winter Engagement from the beginning to the end. We began the shoot just behind the Stephen C. West Ice Arena in a beautiful cove of evergreens that were ever so lightly dusted with snow. After exploring the forest, we headed into the town of Breckenridge for a quick warm-up and cup of coffee.
Once the feeling returned to our extremities, we headed back out for a ride on the Breckenridge Gondola, dropping us off at the base of Peak 8. In order to keep from freezing, we tried to stay active, which involved a few springs up the ski runs and lots of hugging and cuddling. On our way back down, we made a quick stop at the Independance Super Chair, when we discovered an untouched run, also known as "8 inches of freshies," if you are asking Trent.
We had a blast with these two and cannot speak highly enough of their resolve to push through below freezing temps. We're looking forward to your Tenmile Station Wedding this summer.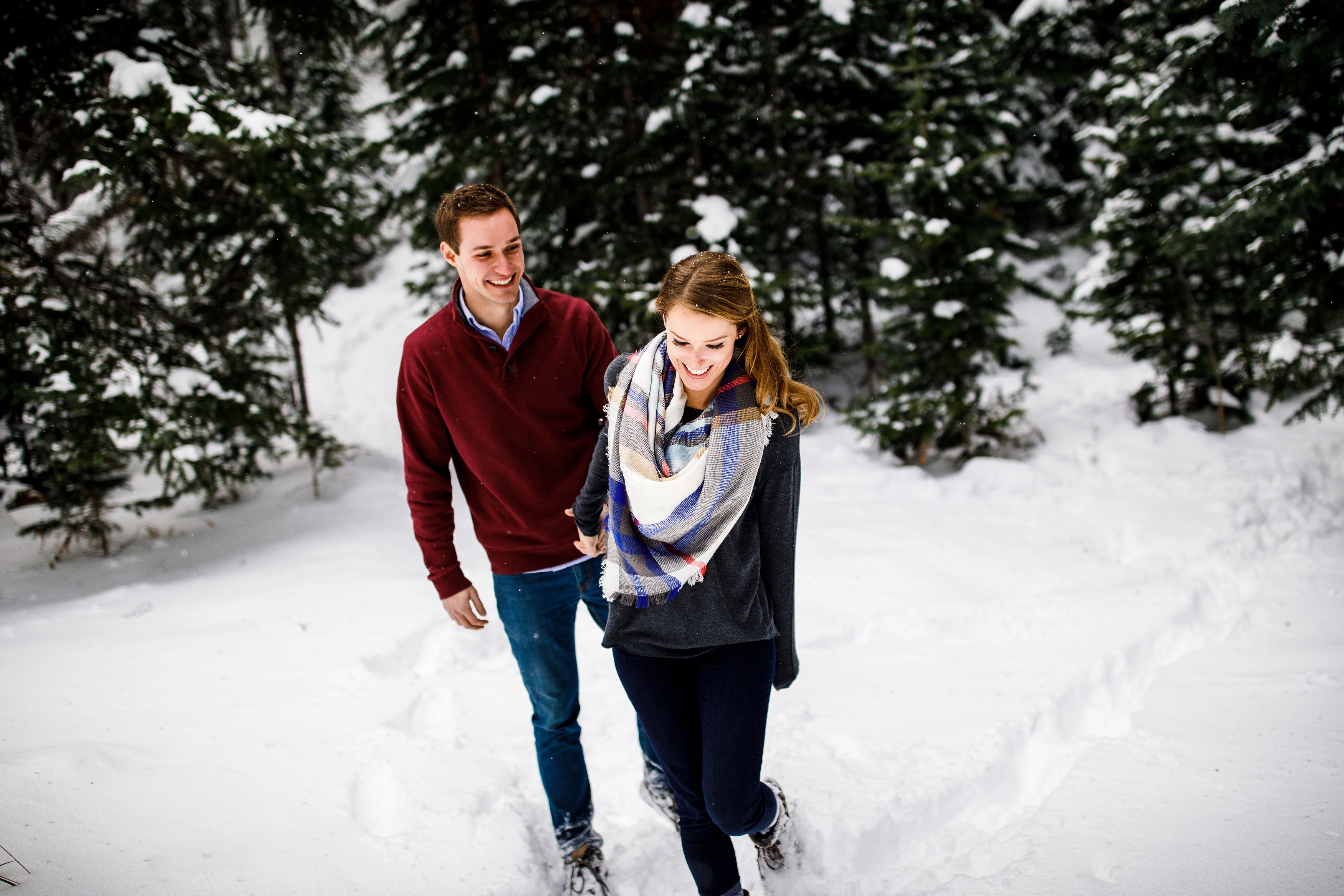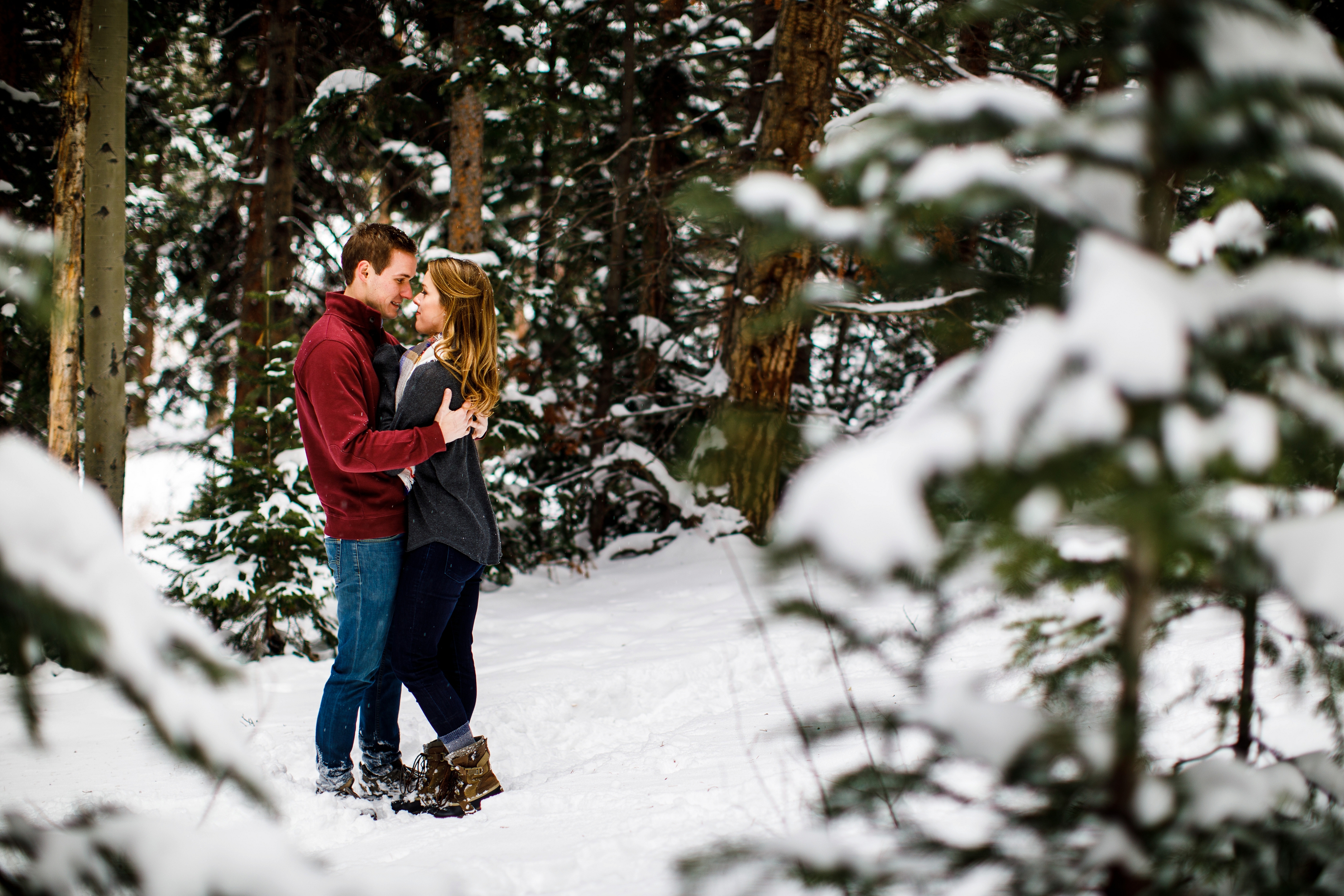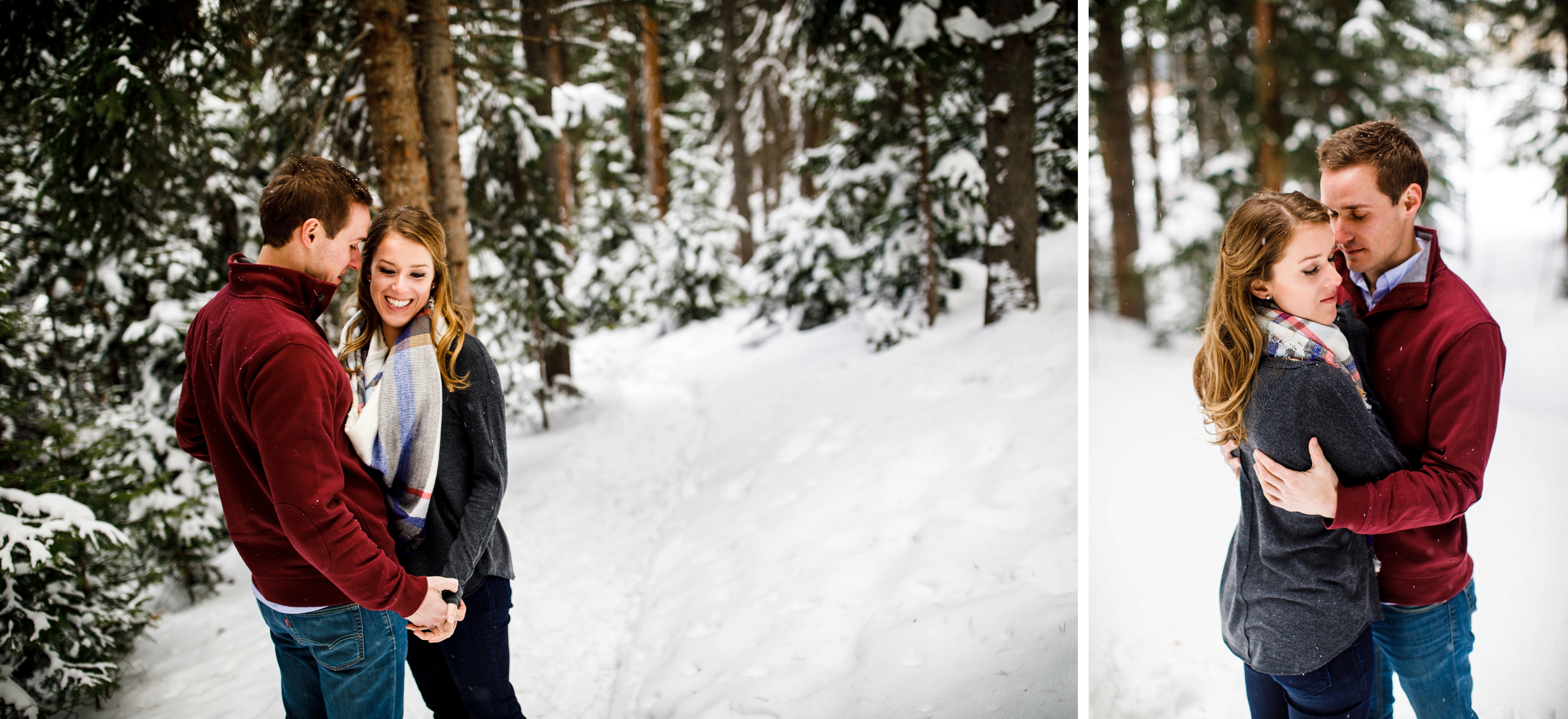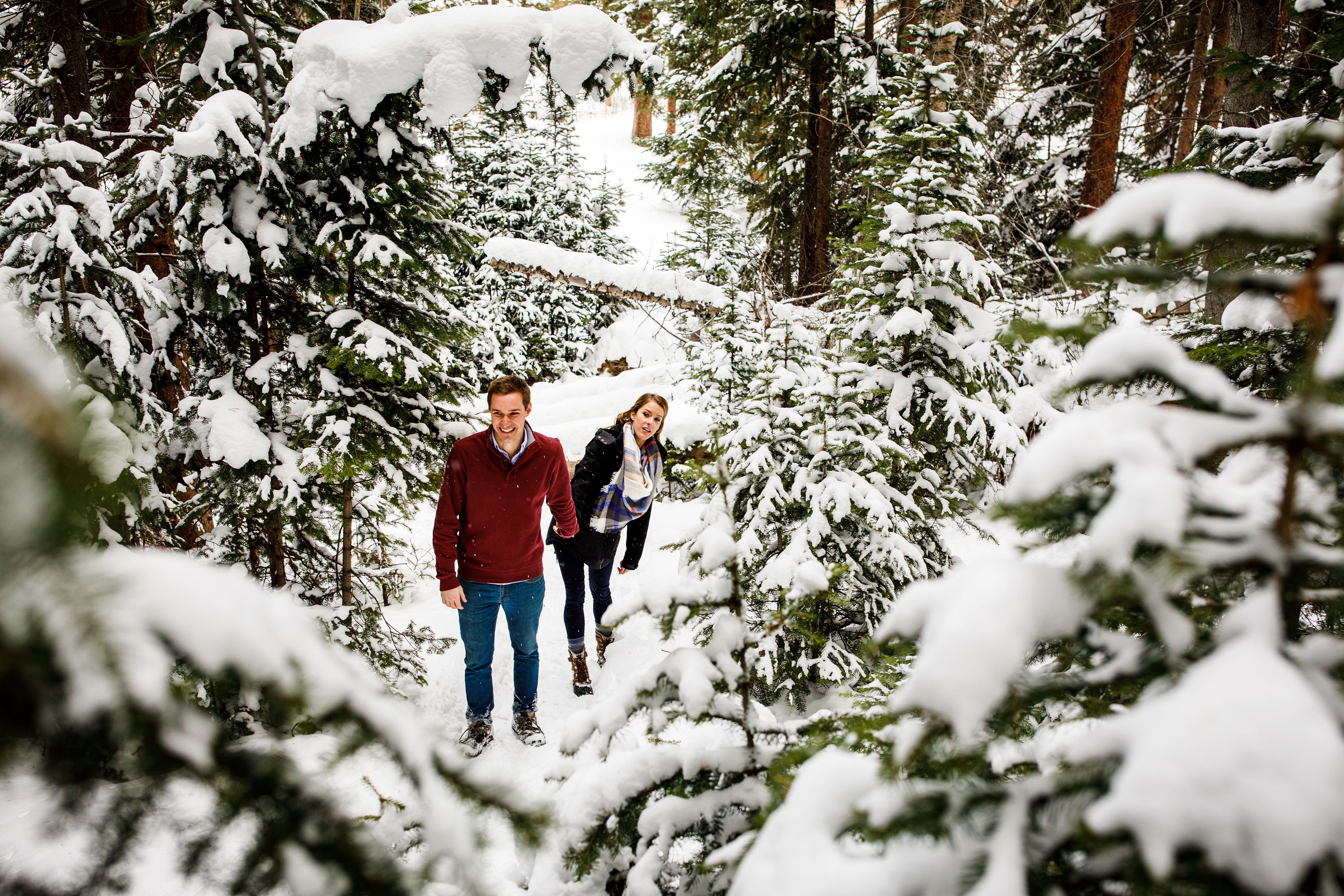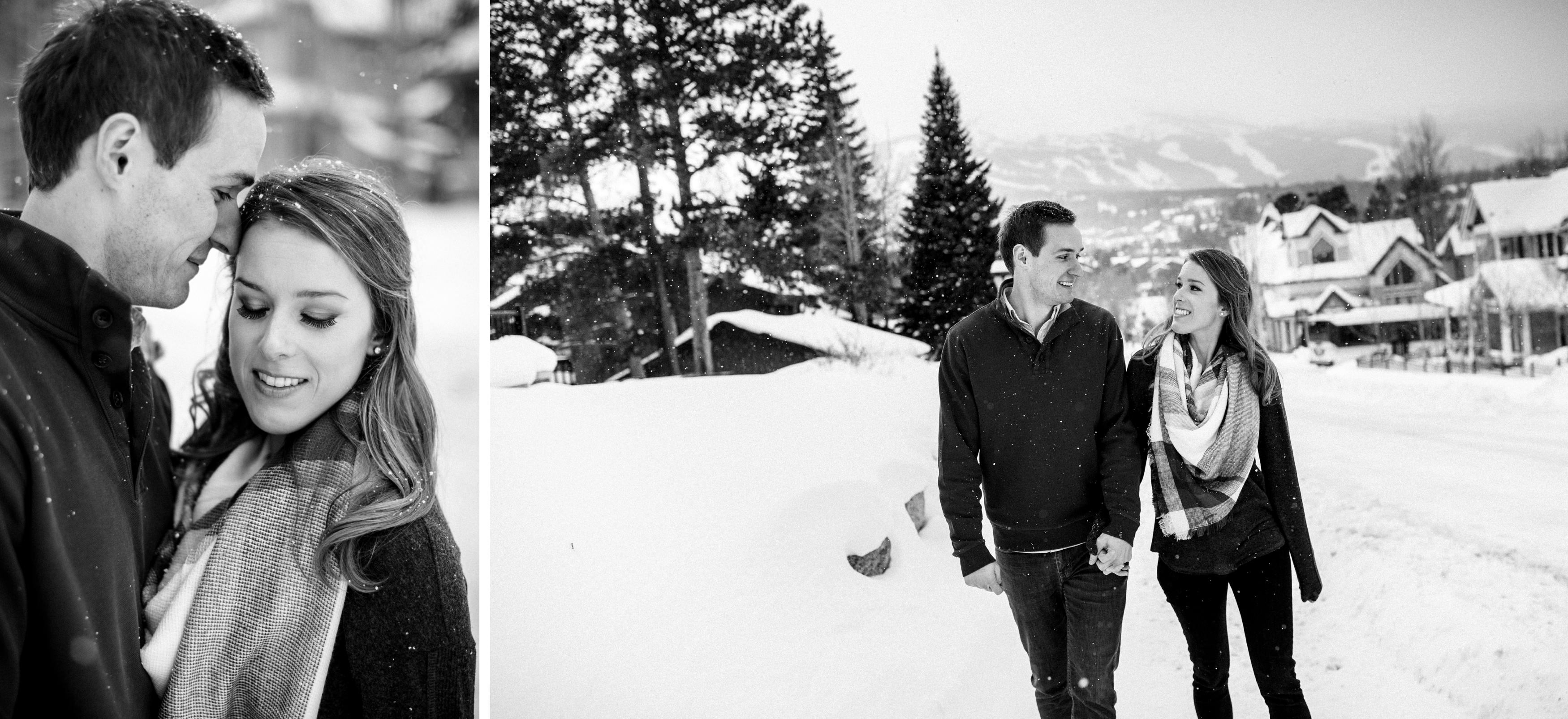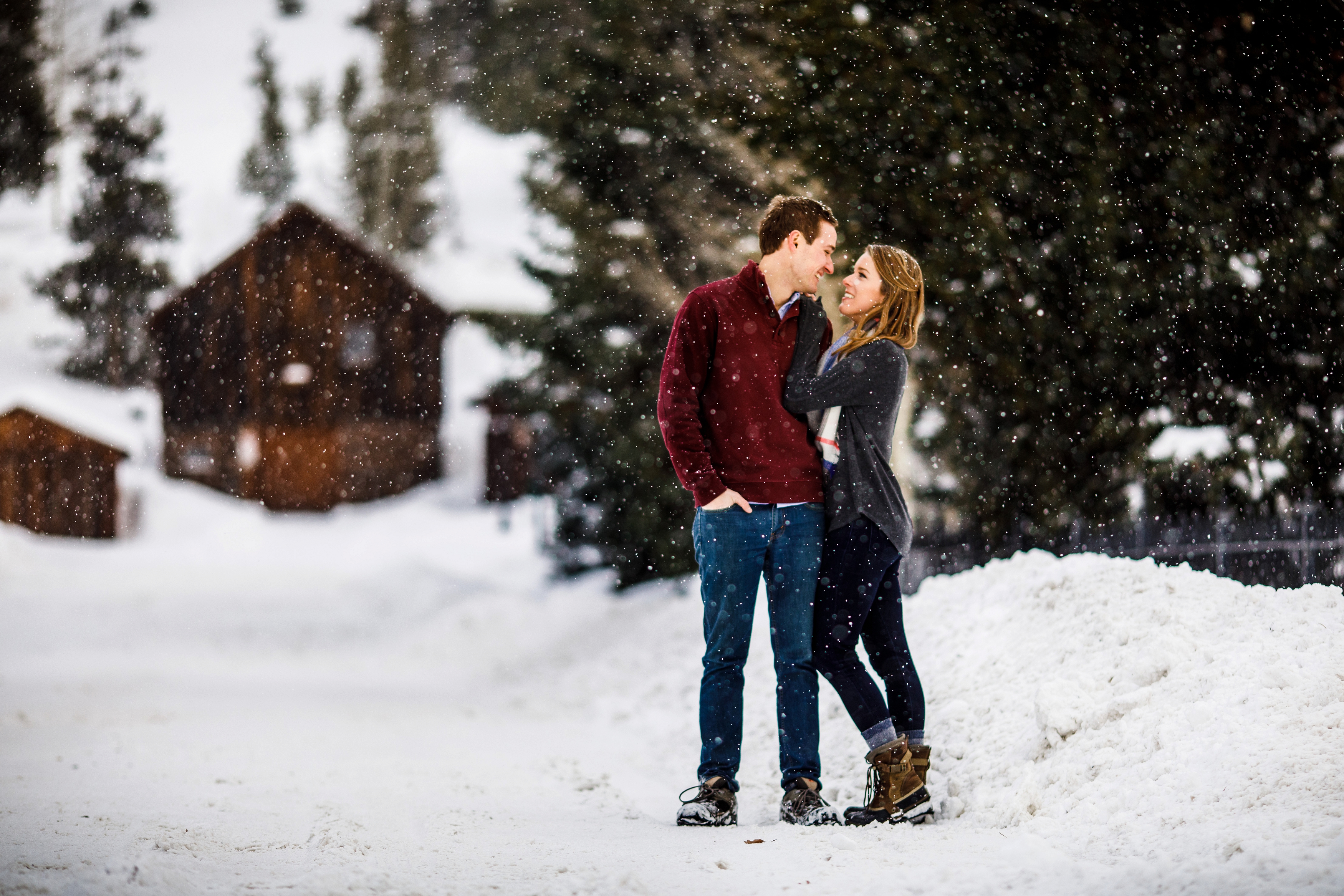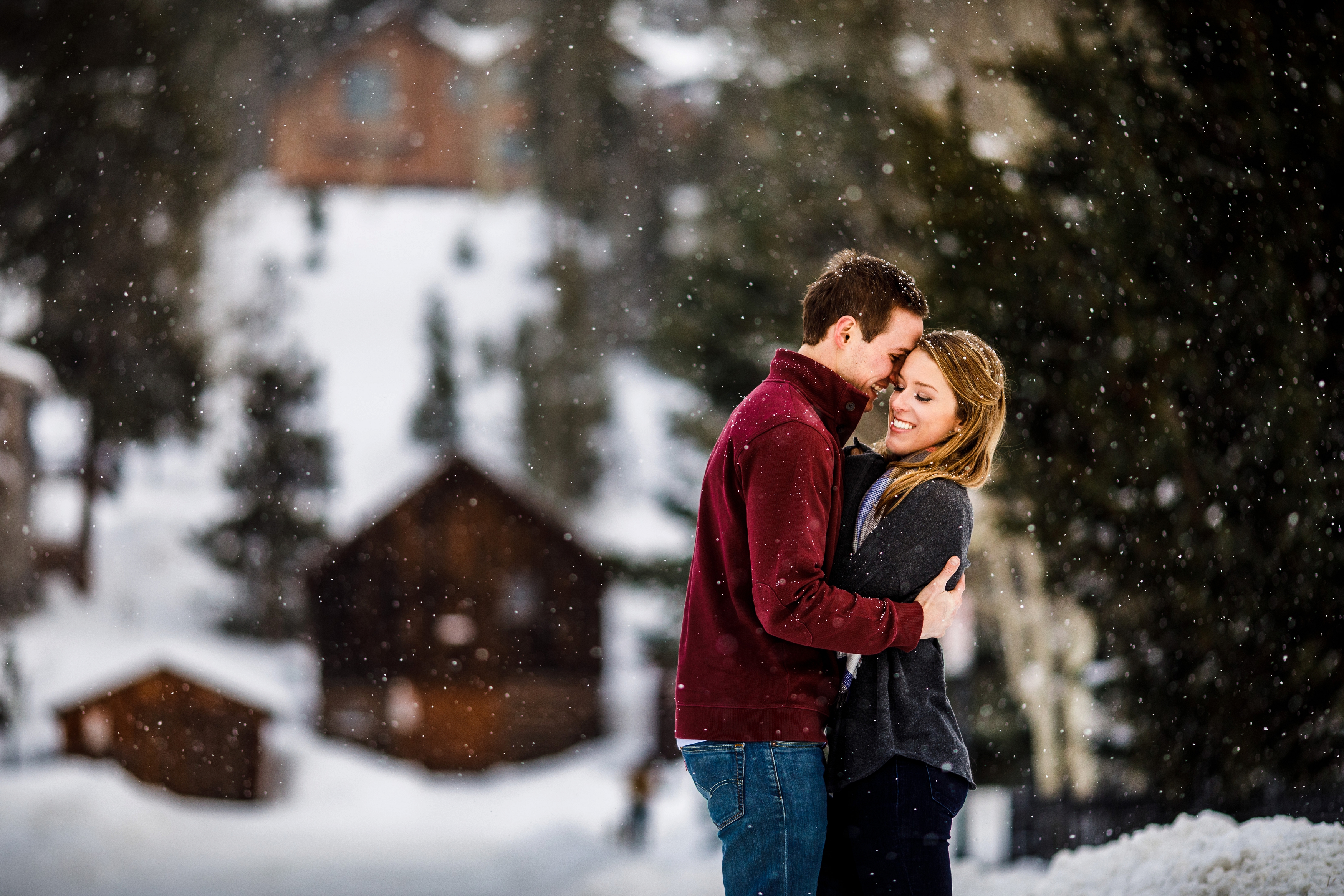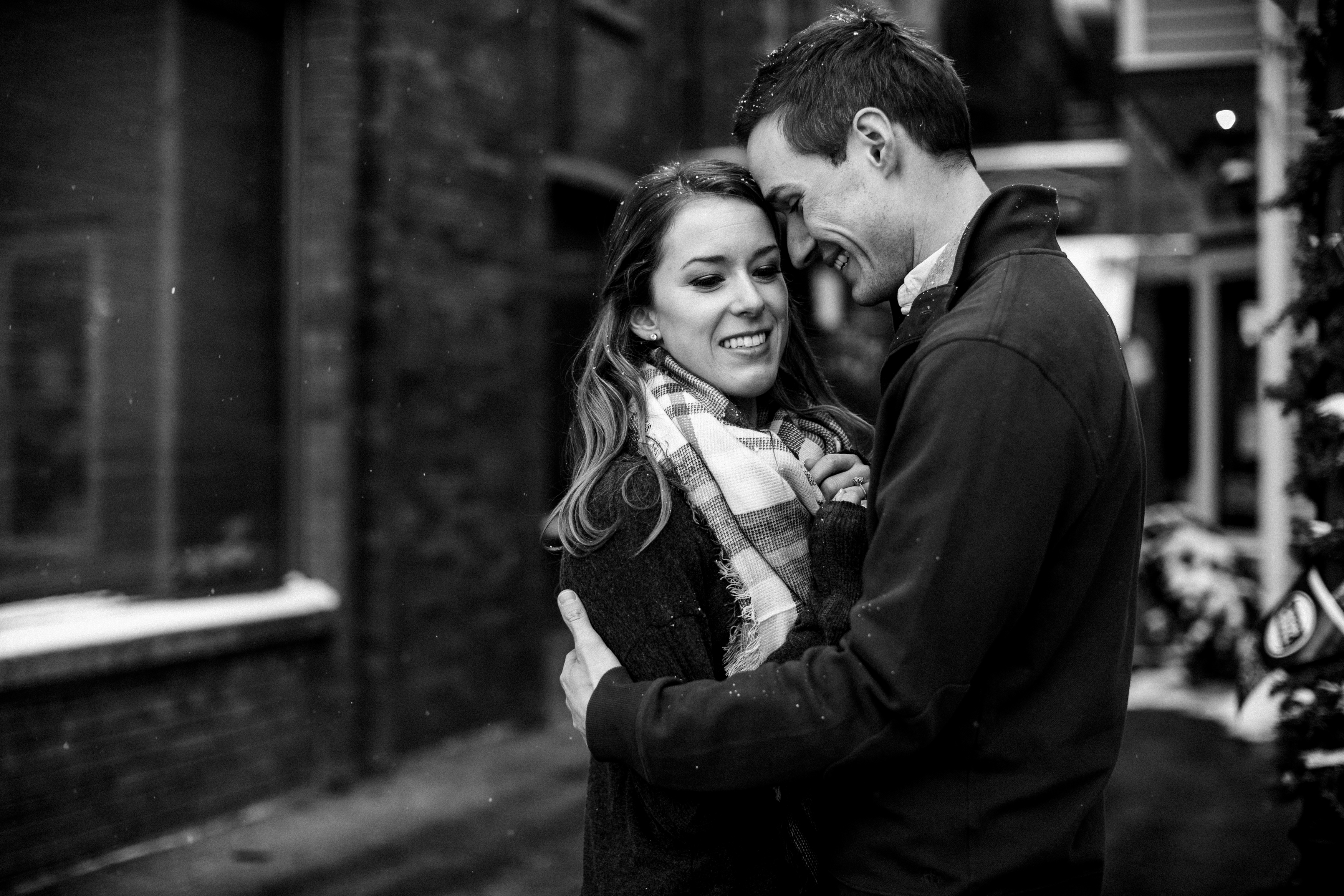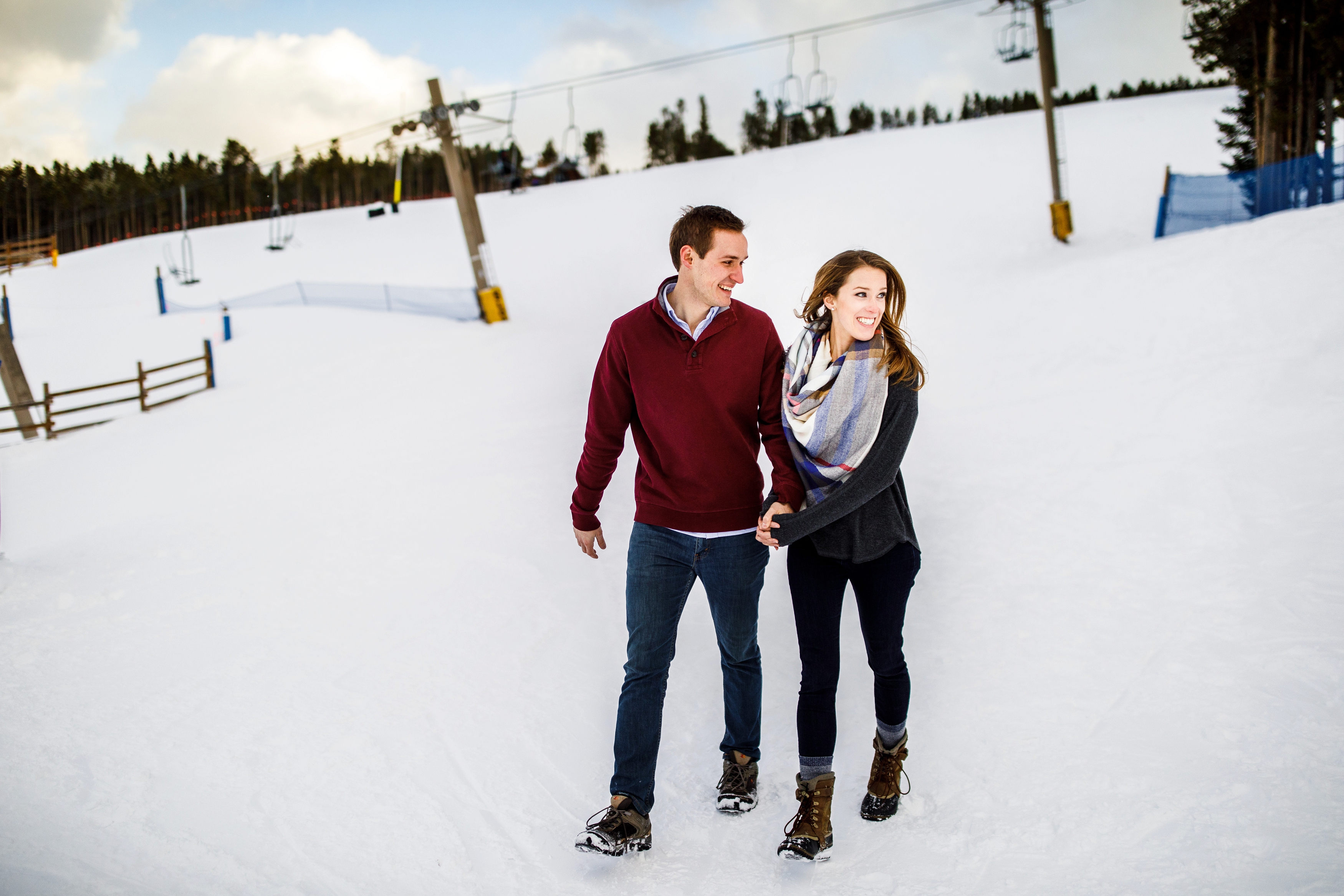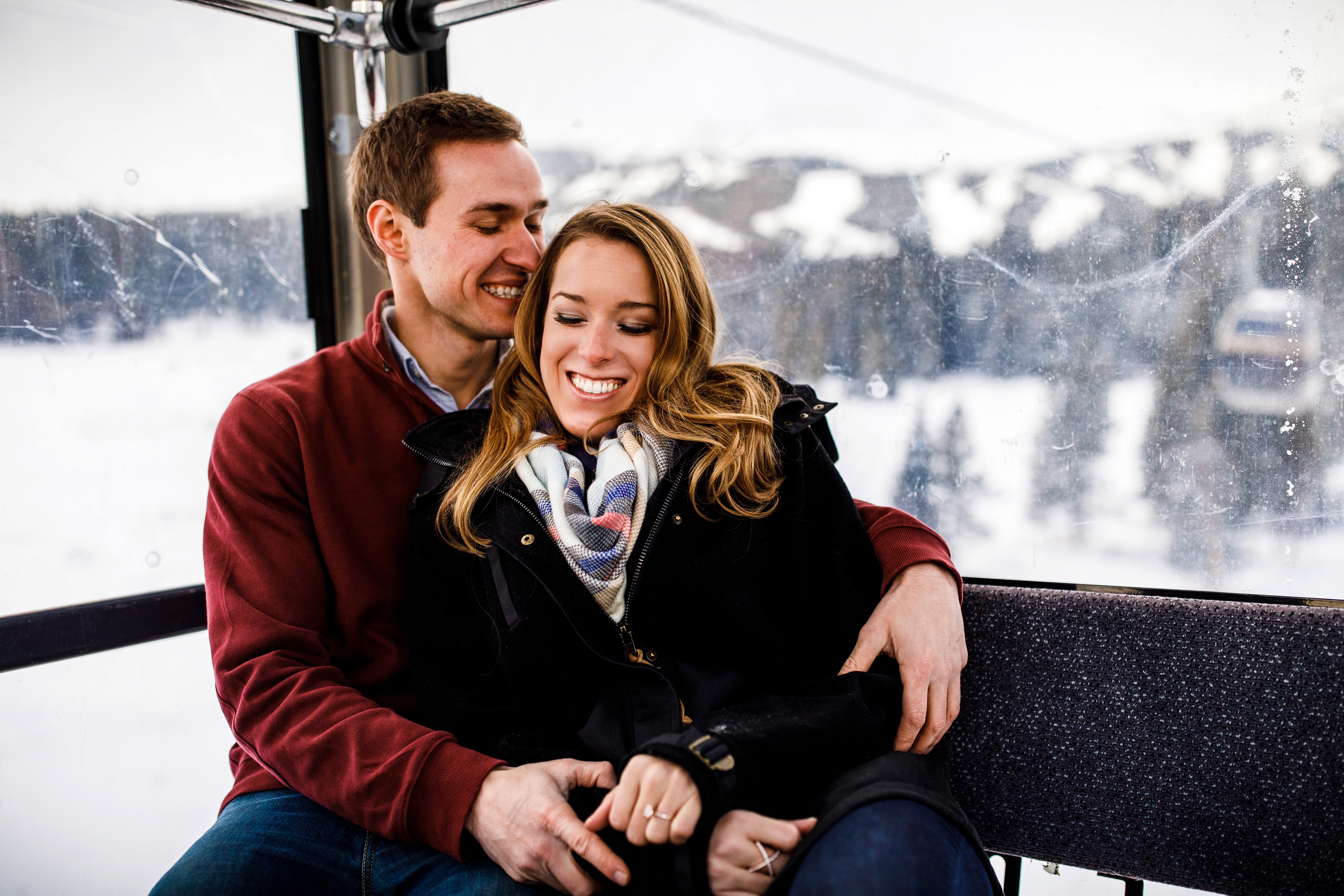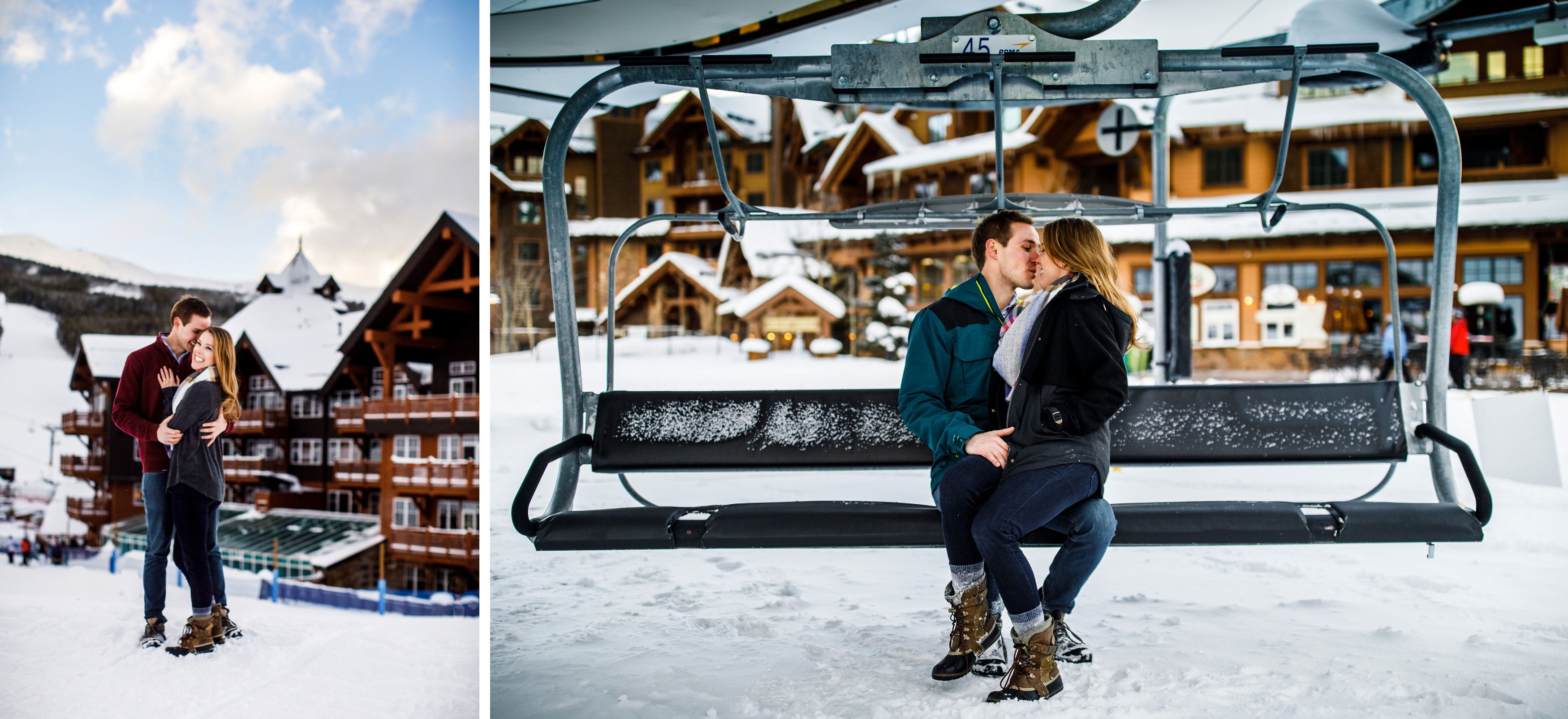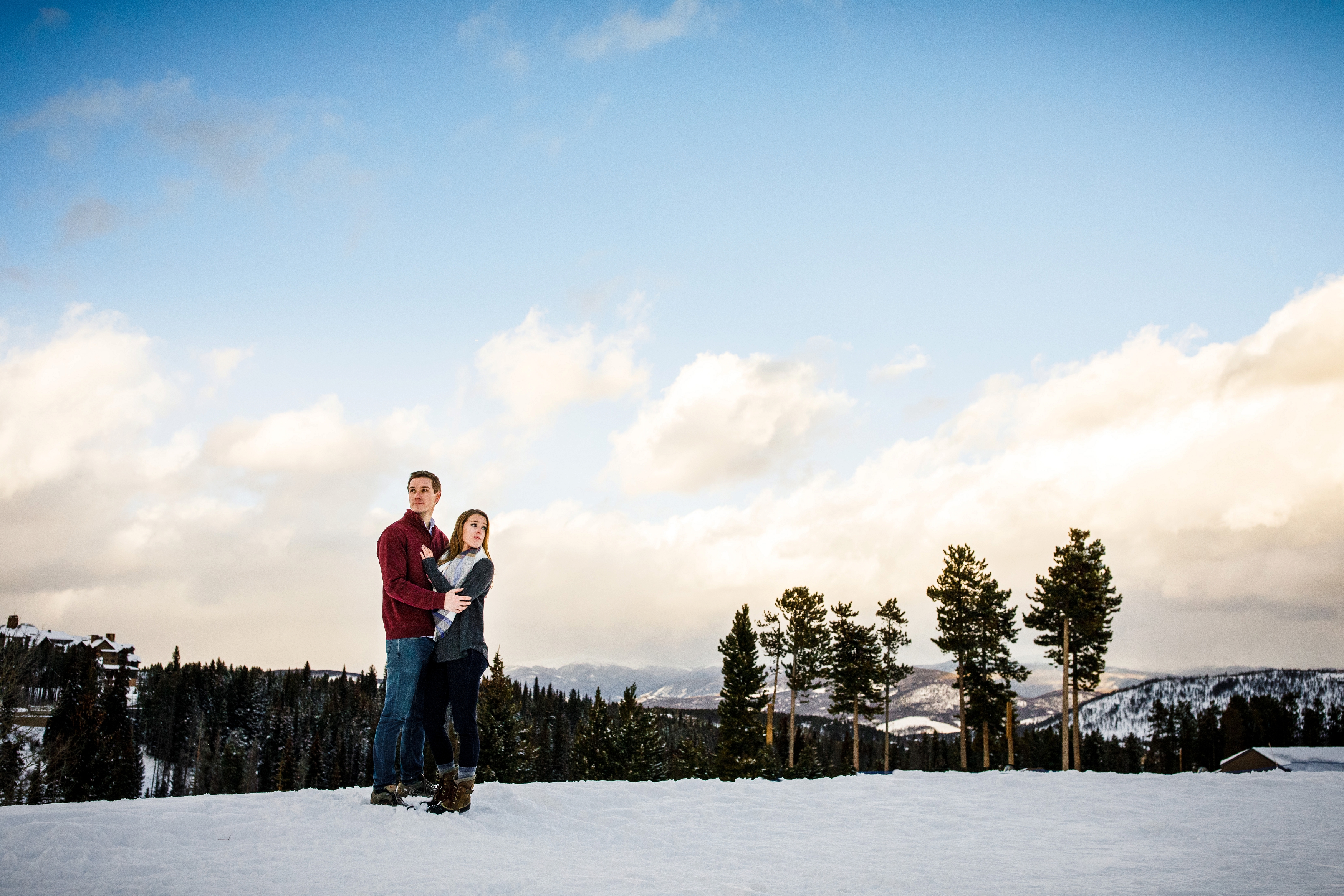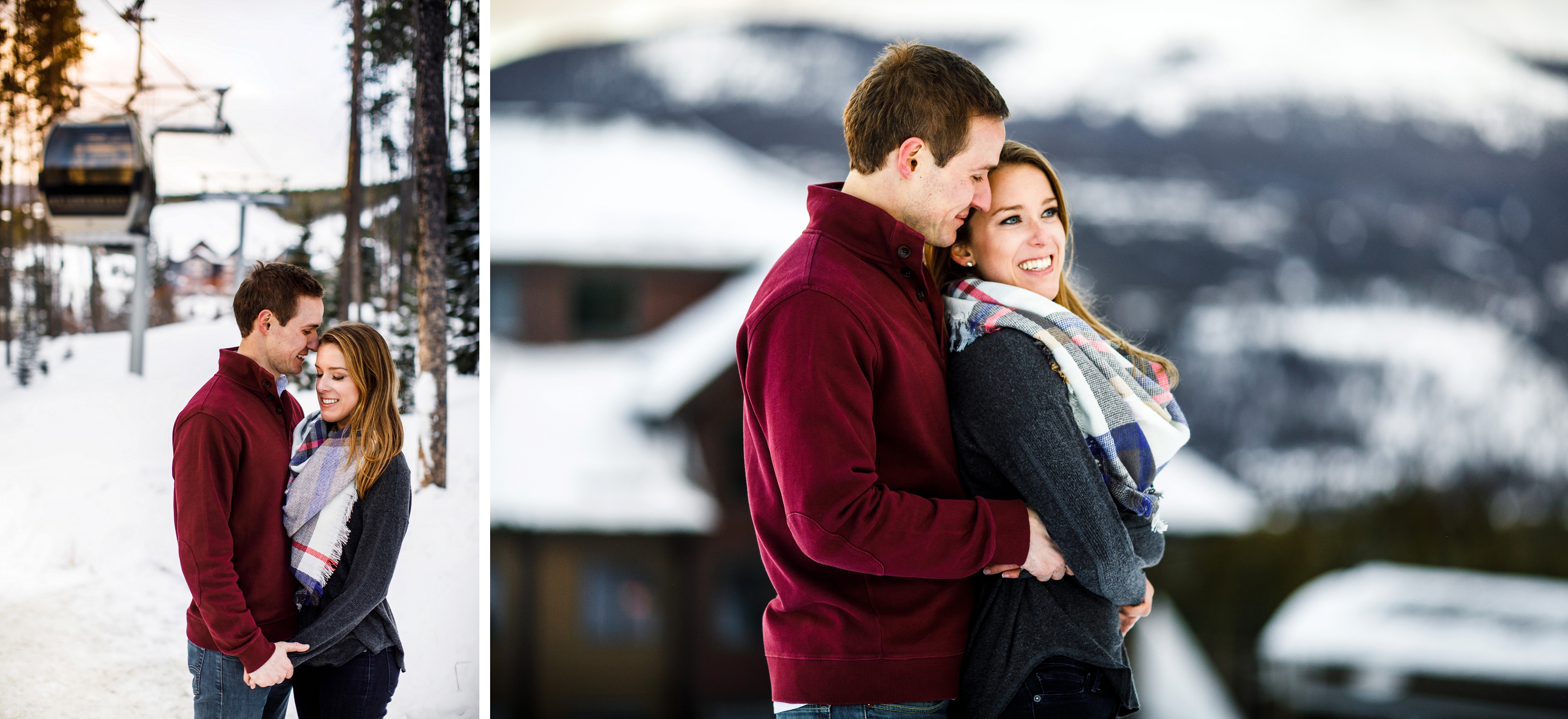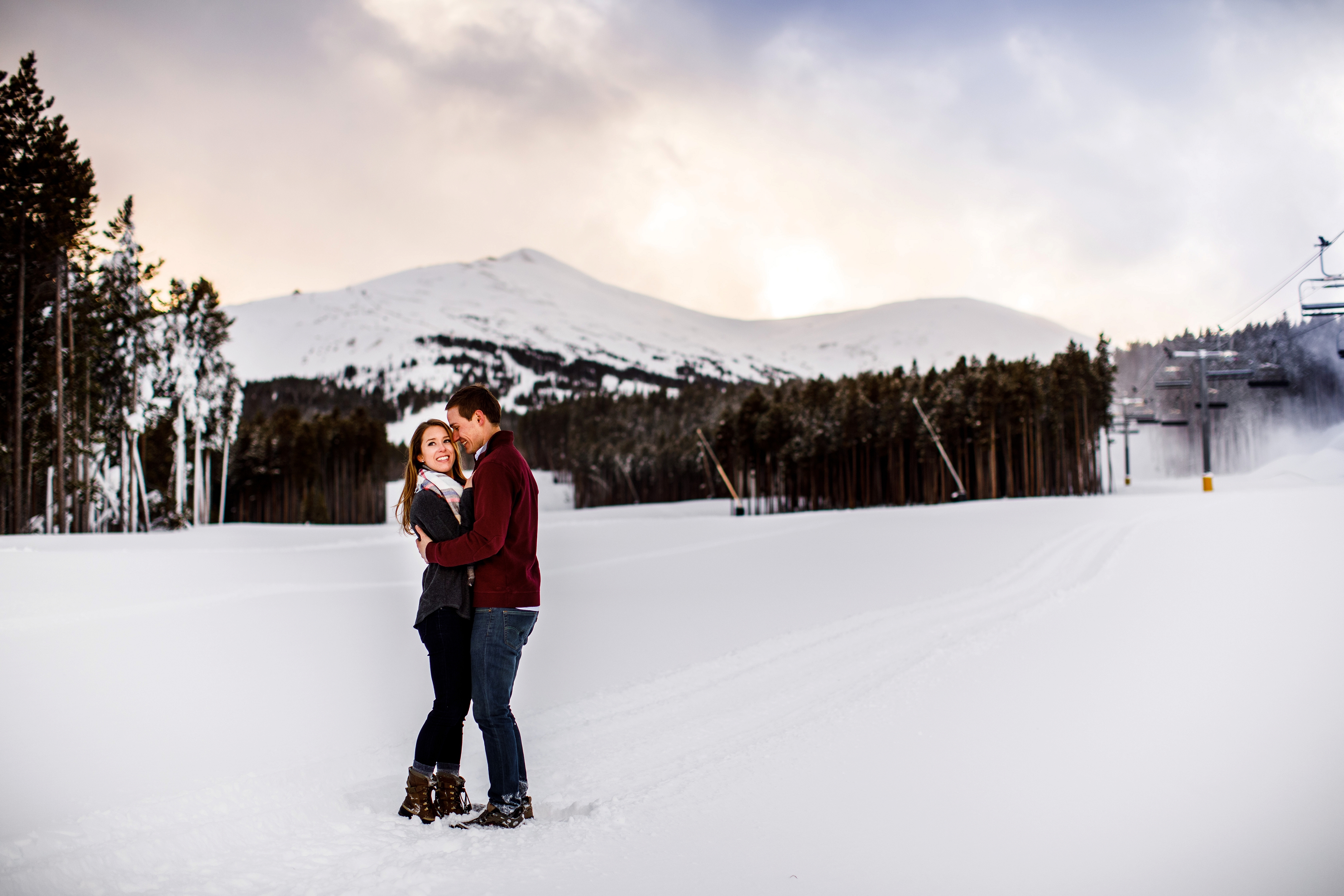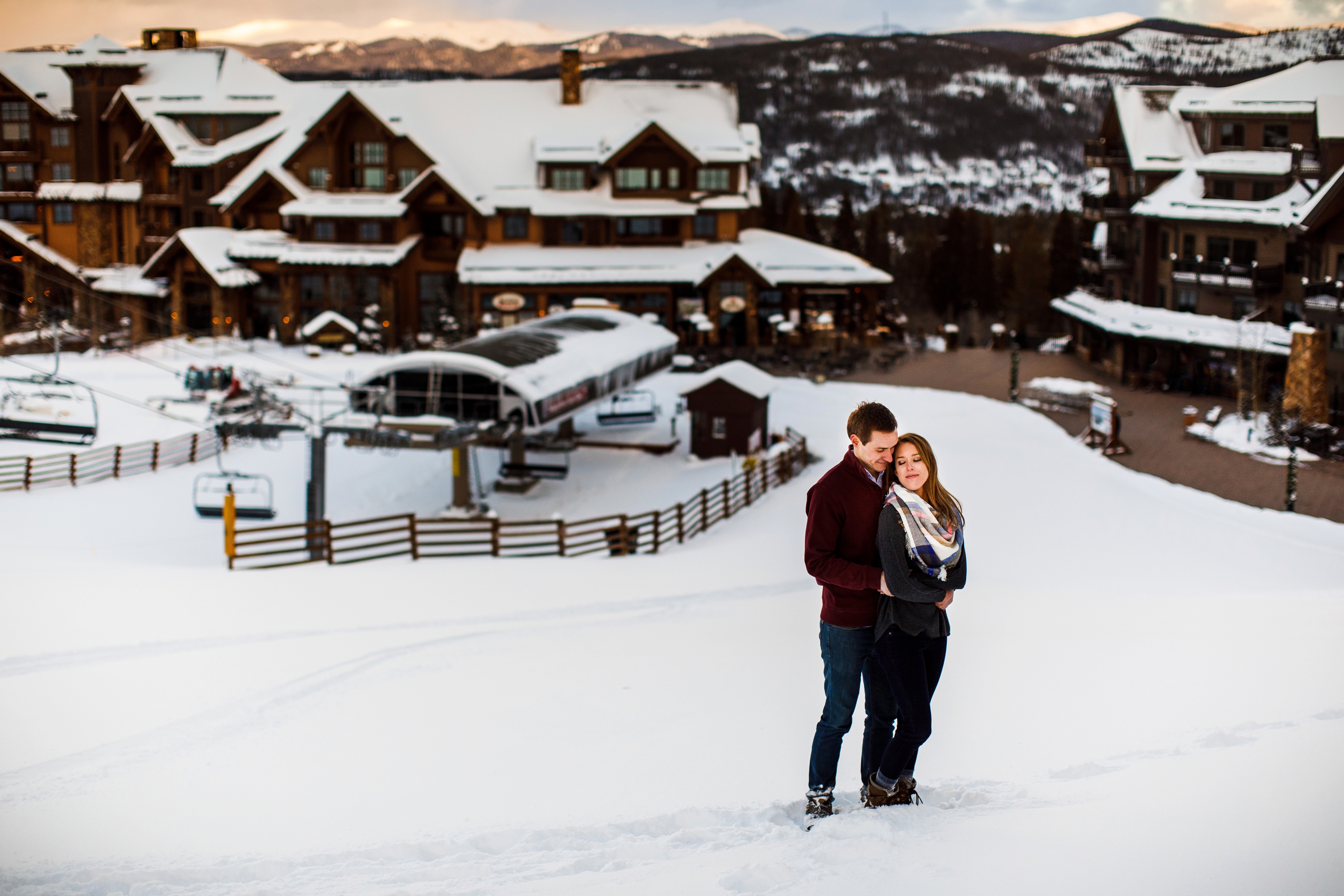 We've got more...