We kicked off 2020 with a Devil's Thumb Ranch Wedding, documenting Bubba & Melissa as they tied the knot and danced their hearts out in front of their closest friends & family. While it was a cold day in January, the frigid temps were hardly noticed.
We met up with Melissa & her bridesmaids in the first floor of the Yager House while Bubba & his buds dressed up above. Once Melissa was in here xxxx dress and had a moment with her father, it was time. With well over two feet of snow on the ground, the only option was to embrace it for their first look. We headed out on one of the many Nordic trails so these two could hug, embrace and shed a tear together.
With the cold weather, Bubba & Melissa opted to get married in the Broad Axe Barn in front of the grand fireplace. Bubba mentioned that if they had not had done the first look, that he would have passed out as Melissa began to come down the isle. Although it was a big wedding, it felt like a small intimate ceremony as their dear friend married them off.
After these two walked back down as husband & wife, they were greeted by Phoebe, the whiskey dog, who had a shot of bourbon waiting for them. Once again, it was time to brave the cold, but shortly after, we made our way up to the High Lonesome Lodge to join the rest of their guests for a beautiful reception.
As always, it was a pleasure getting to work with Table 6 Productions and the wonderful staff at Devil's Thumb Ranch. Congrats to Bubba & Melissa on their beautiful winter wedding.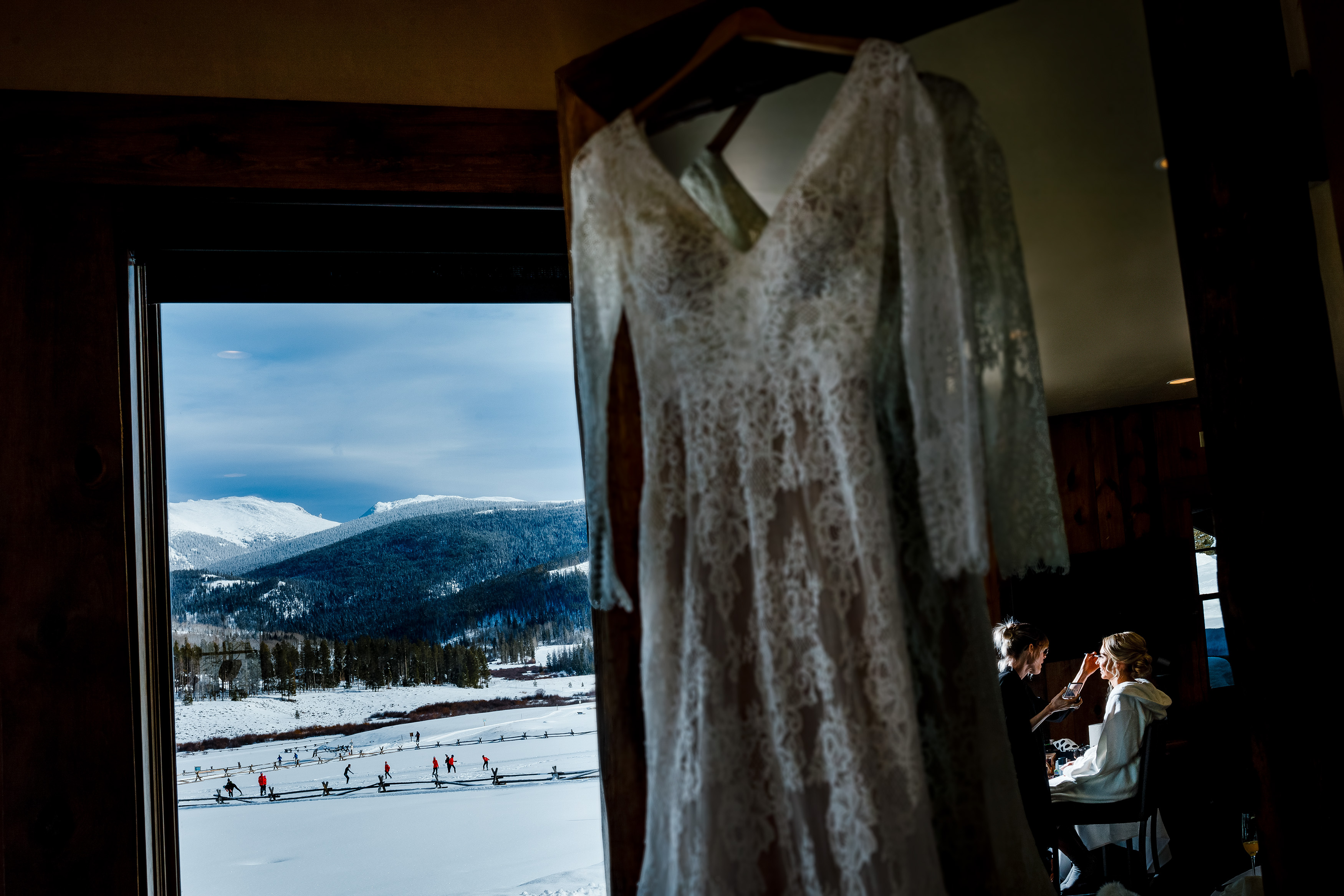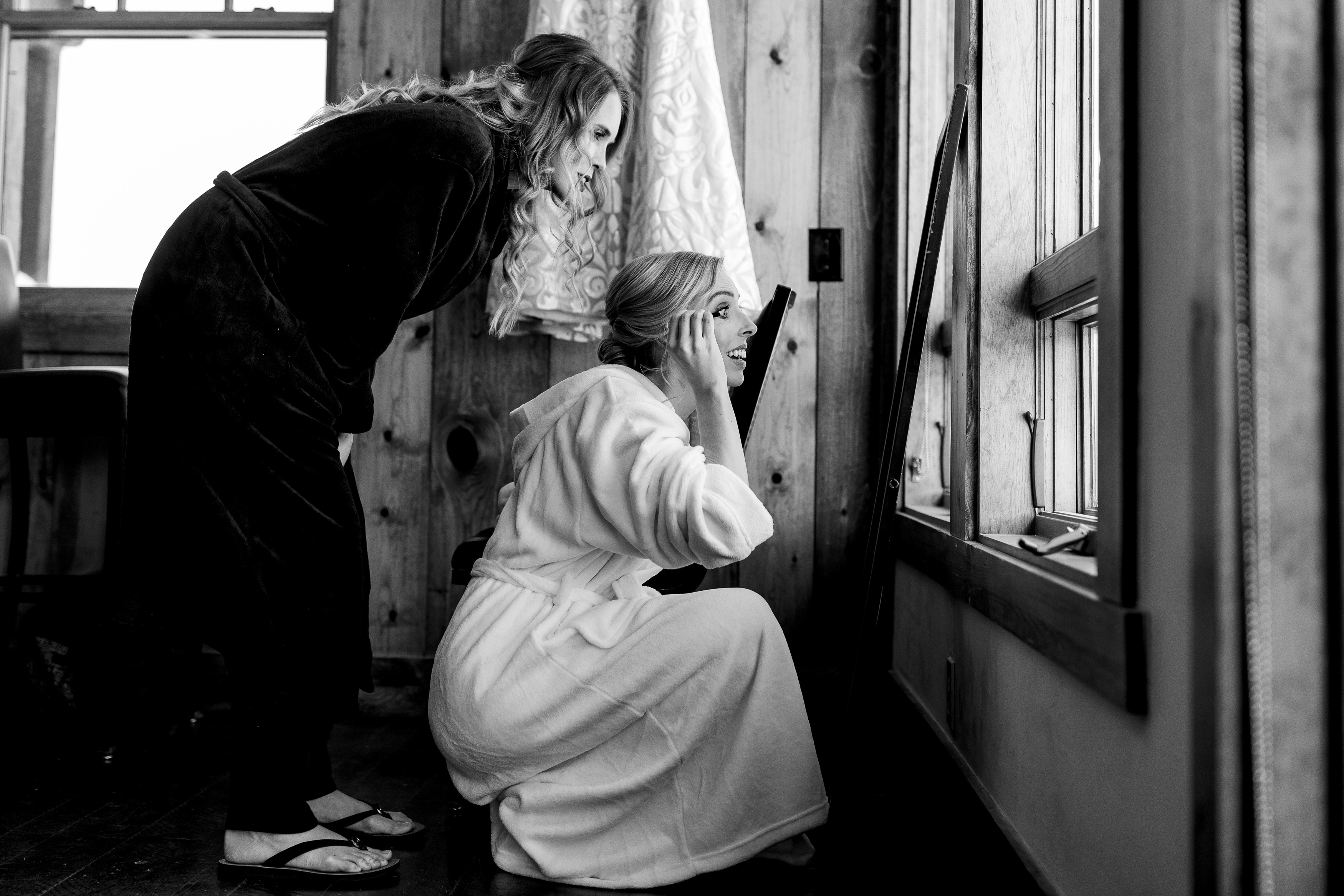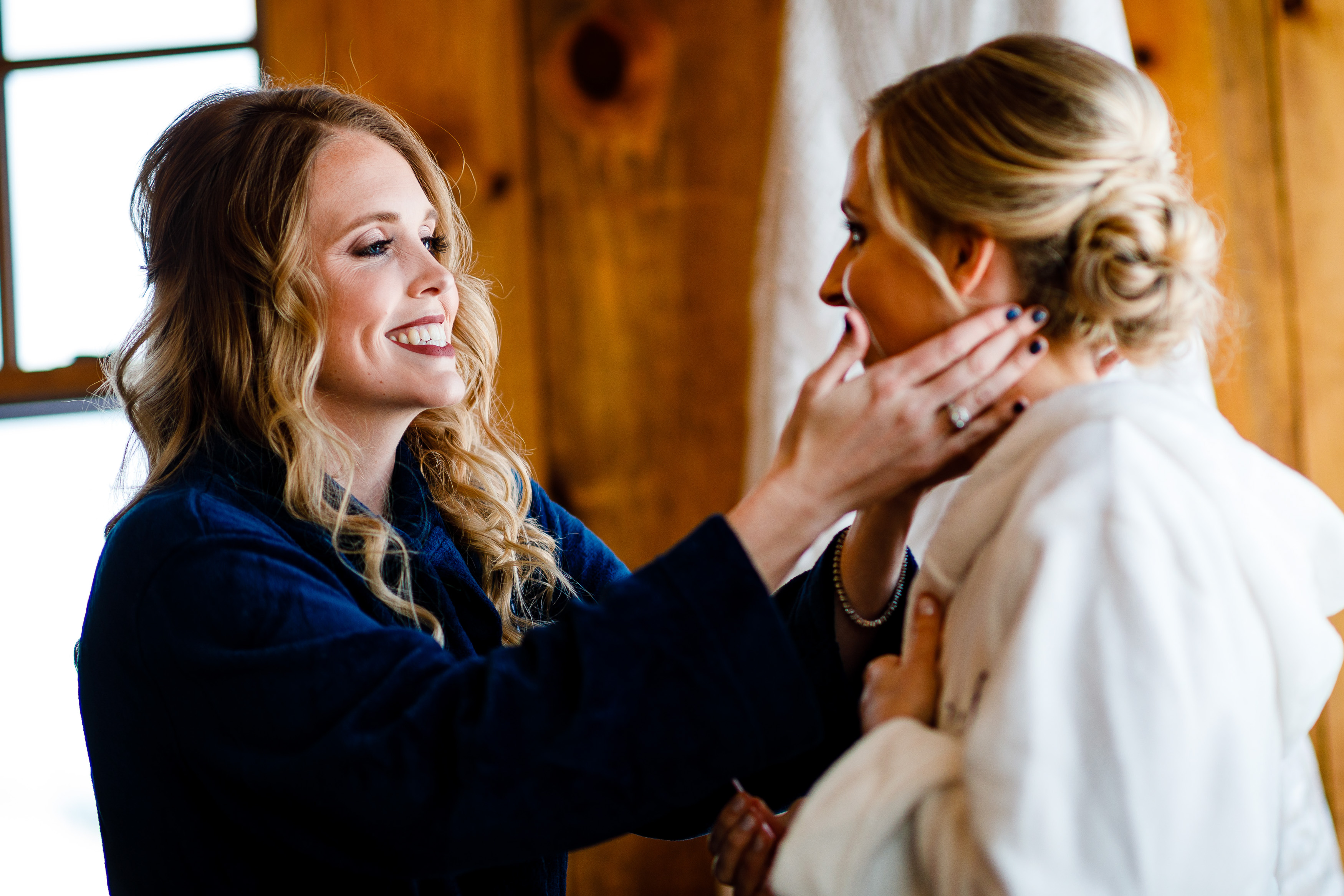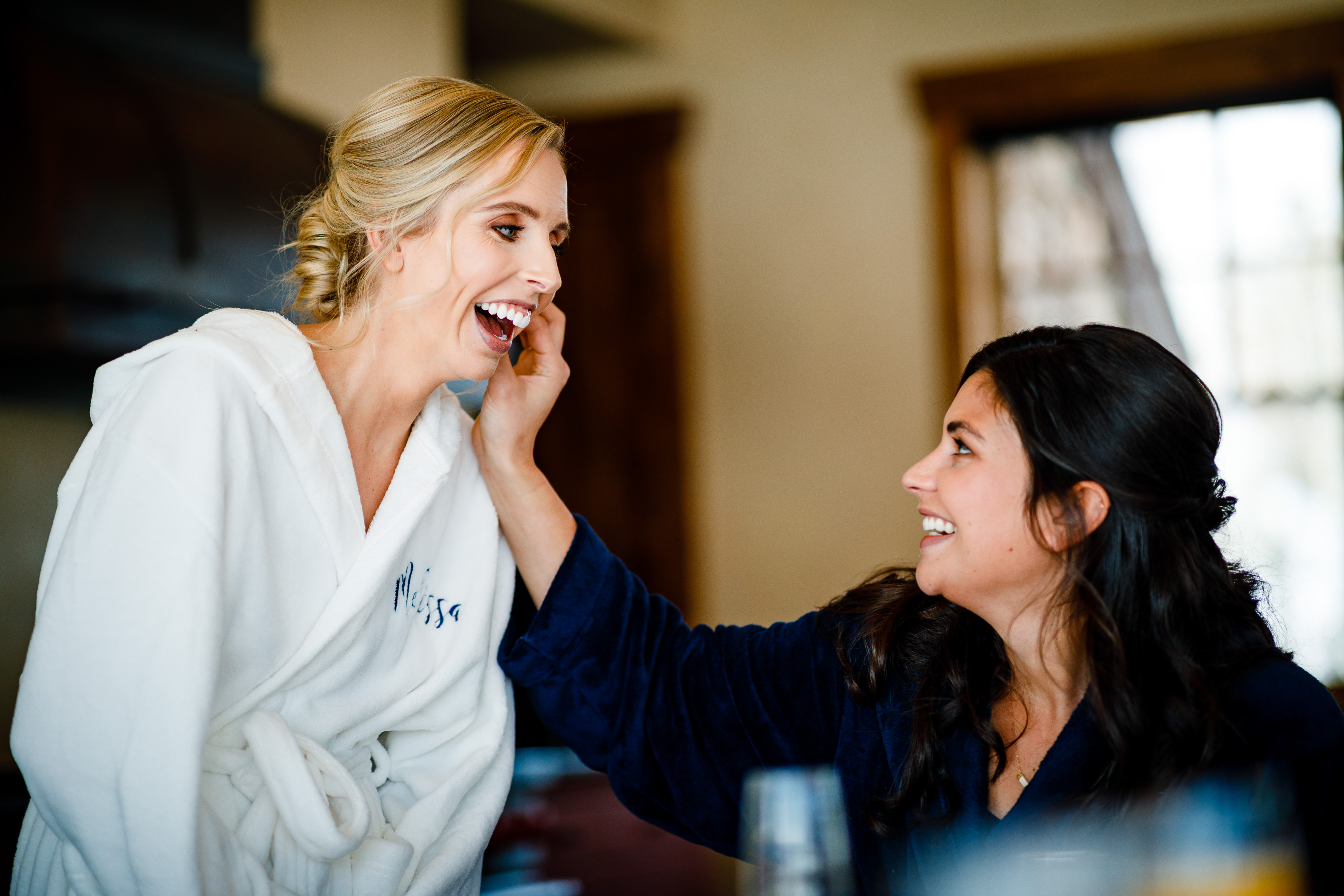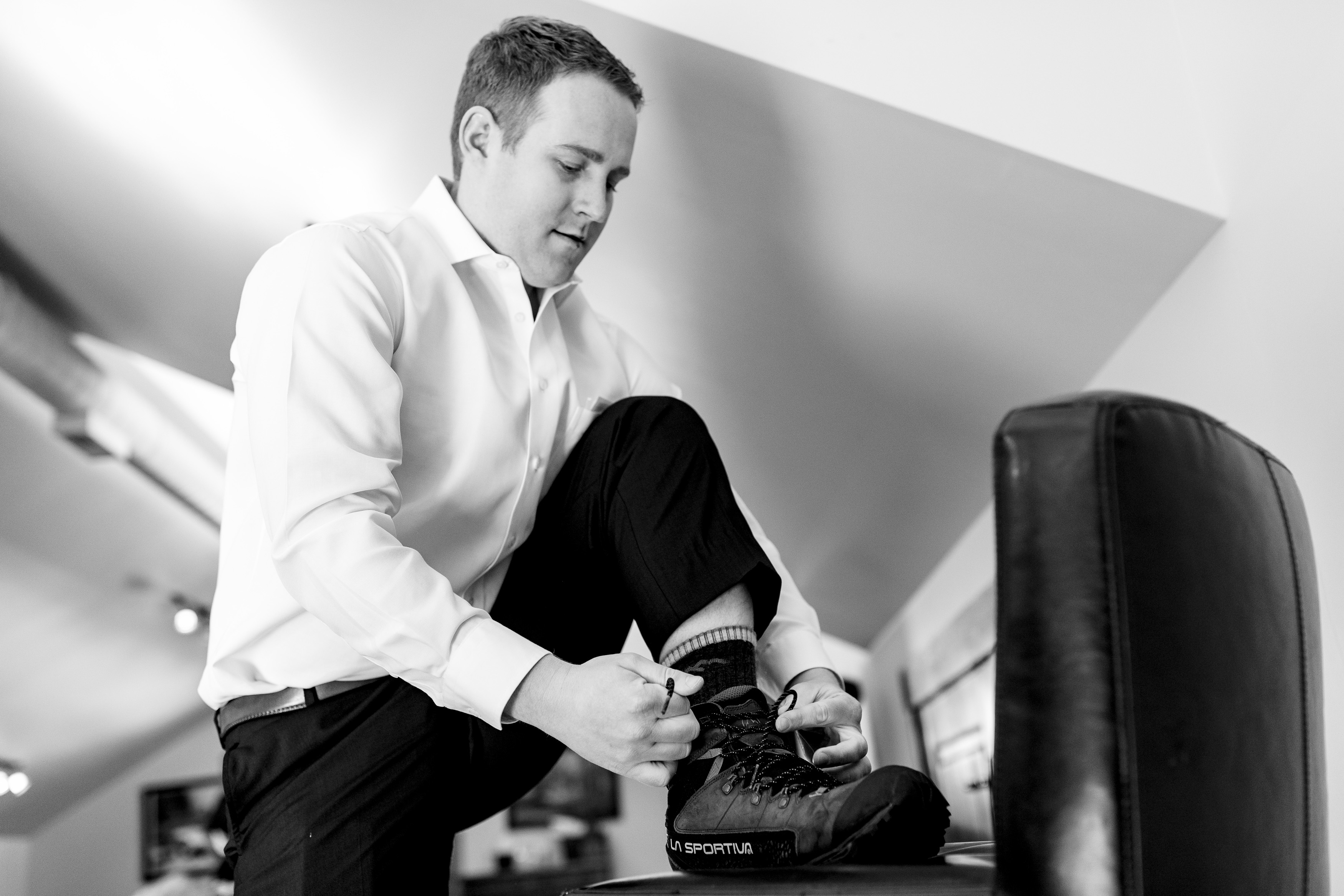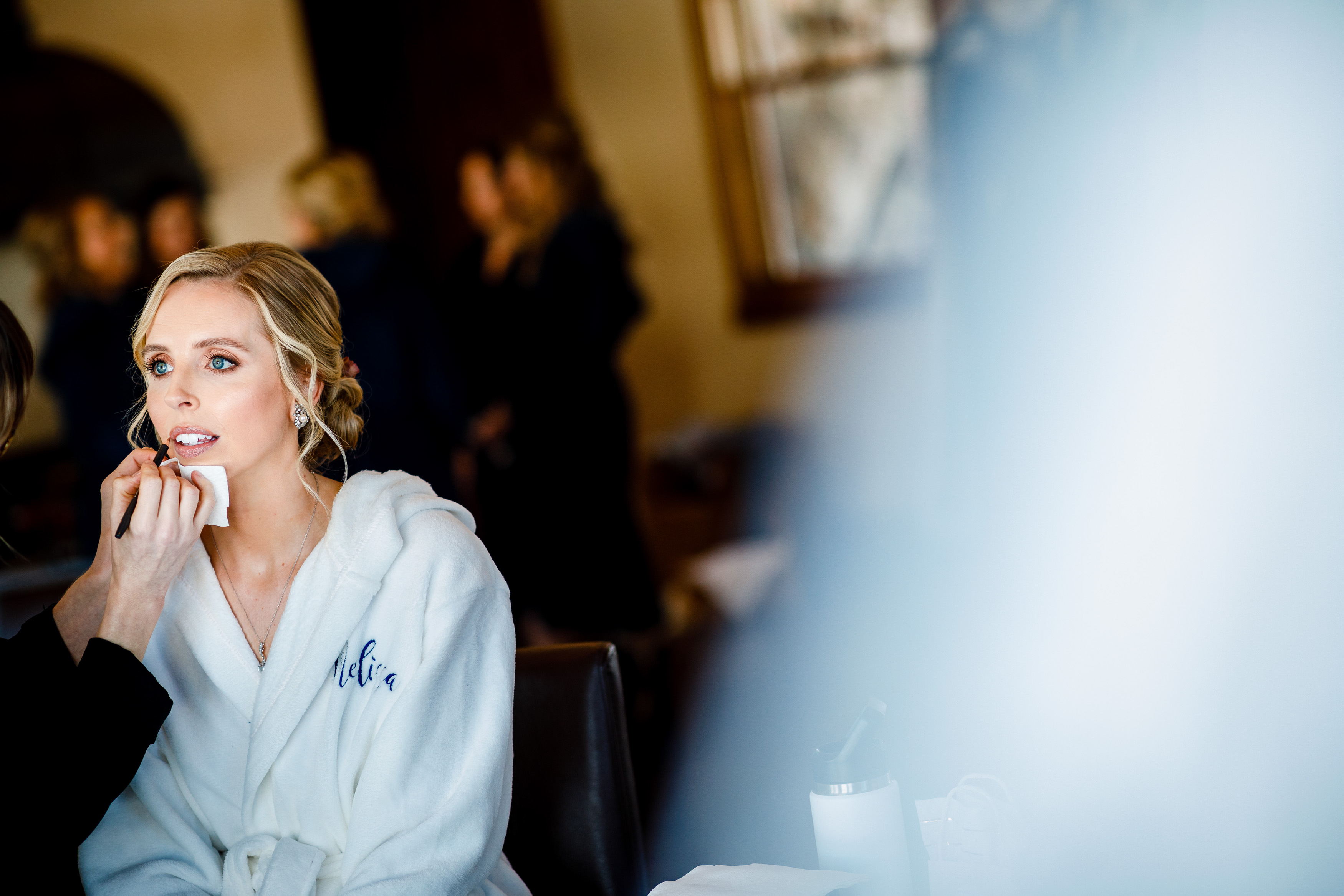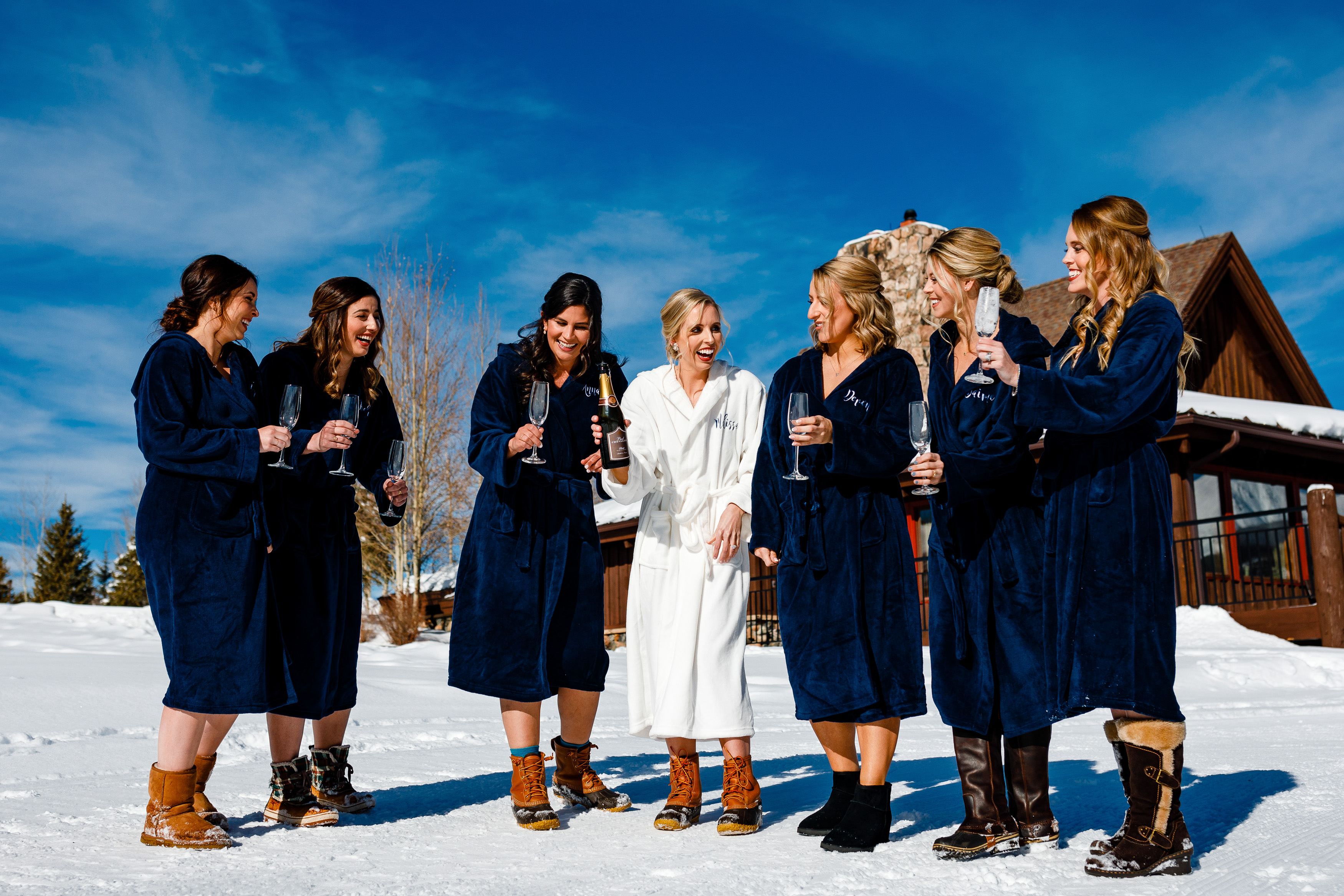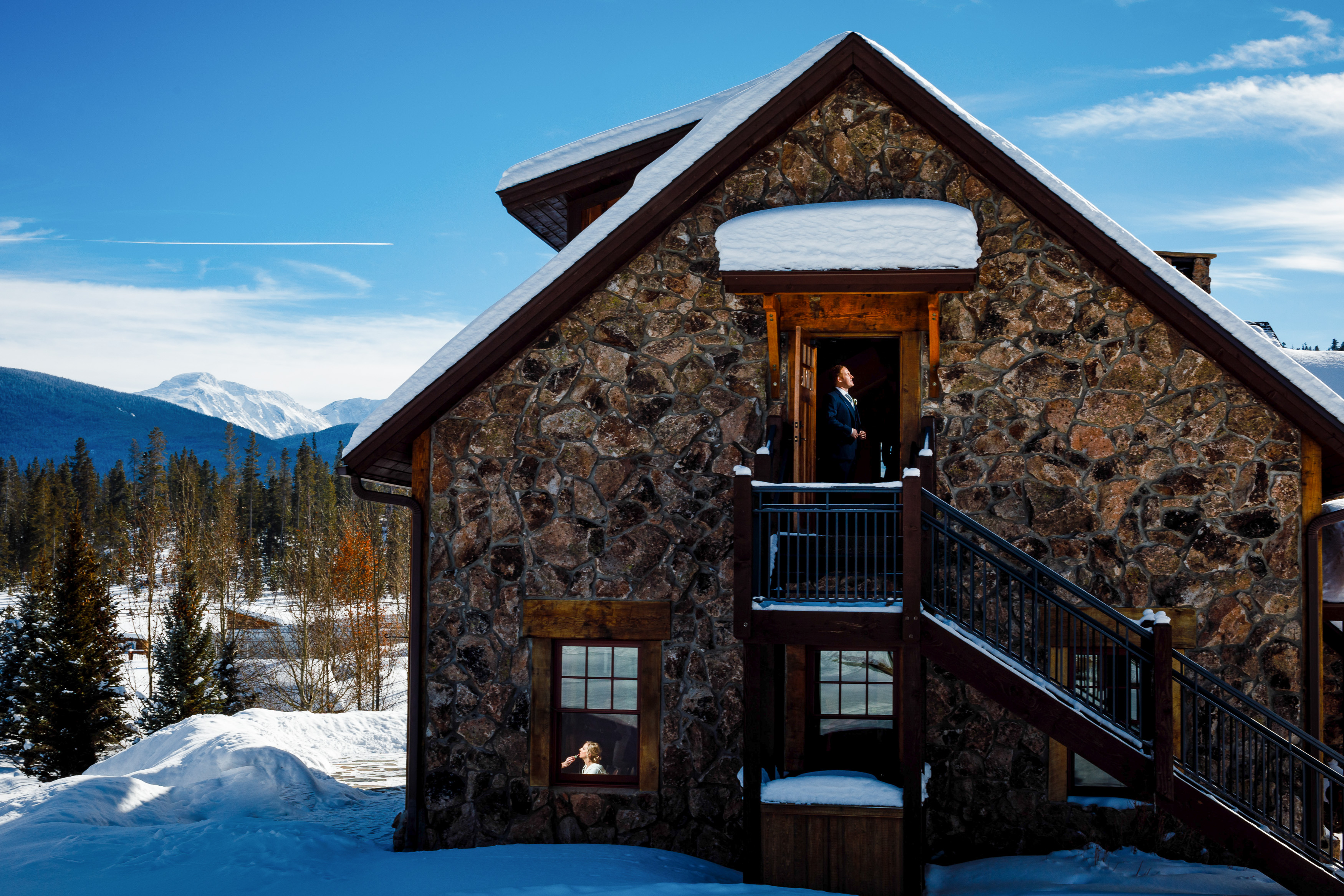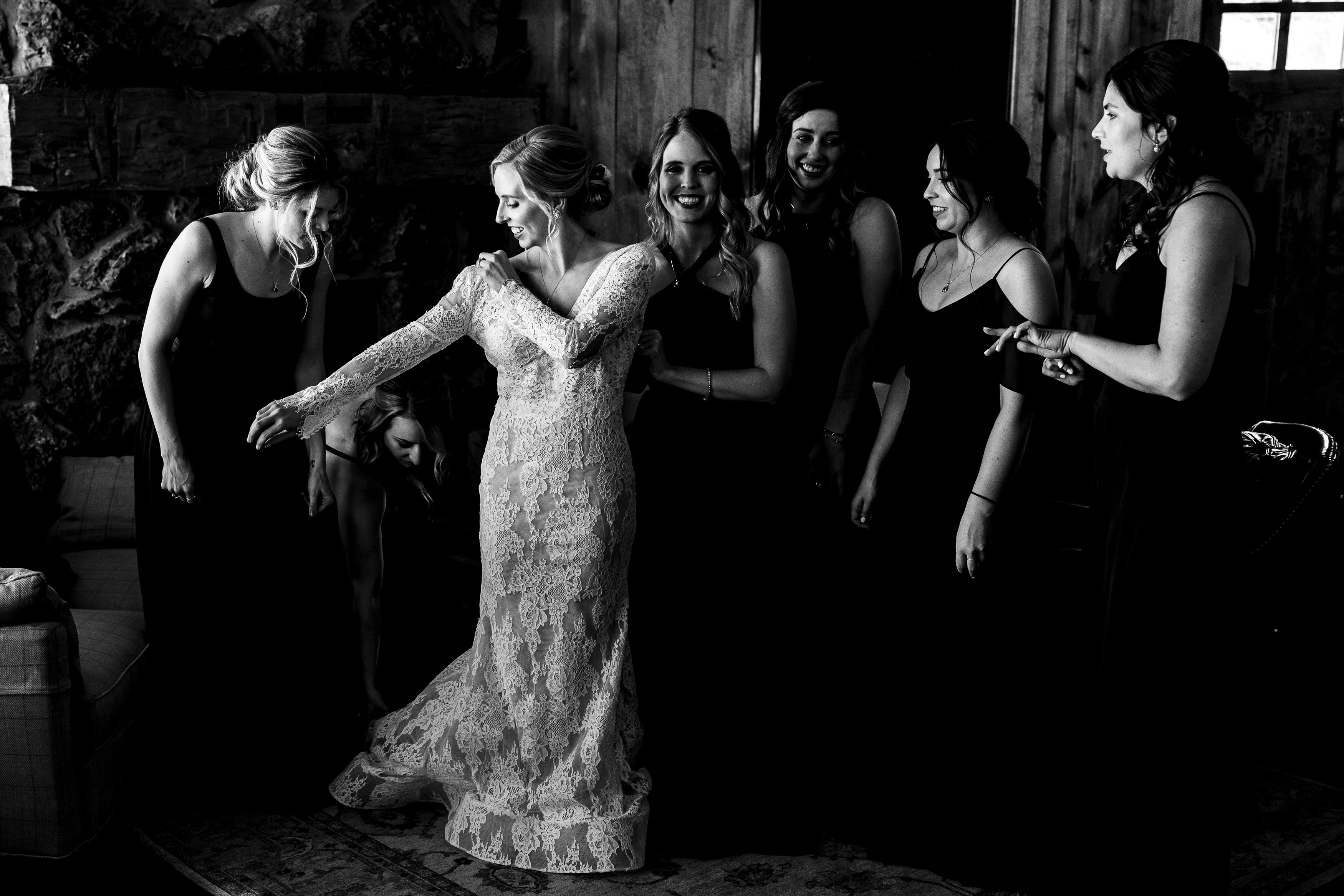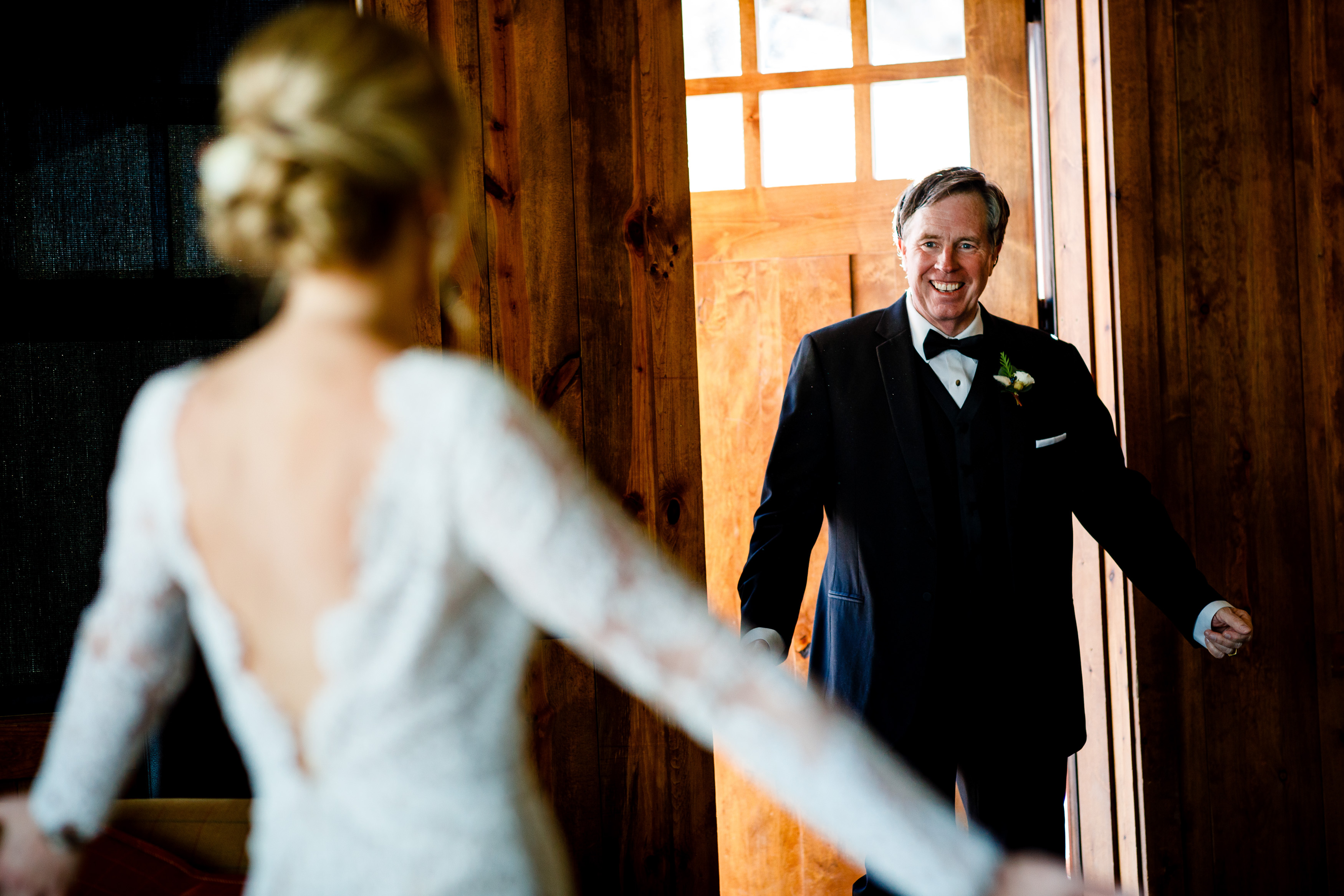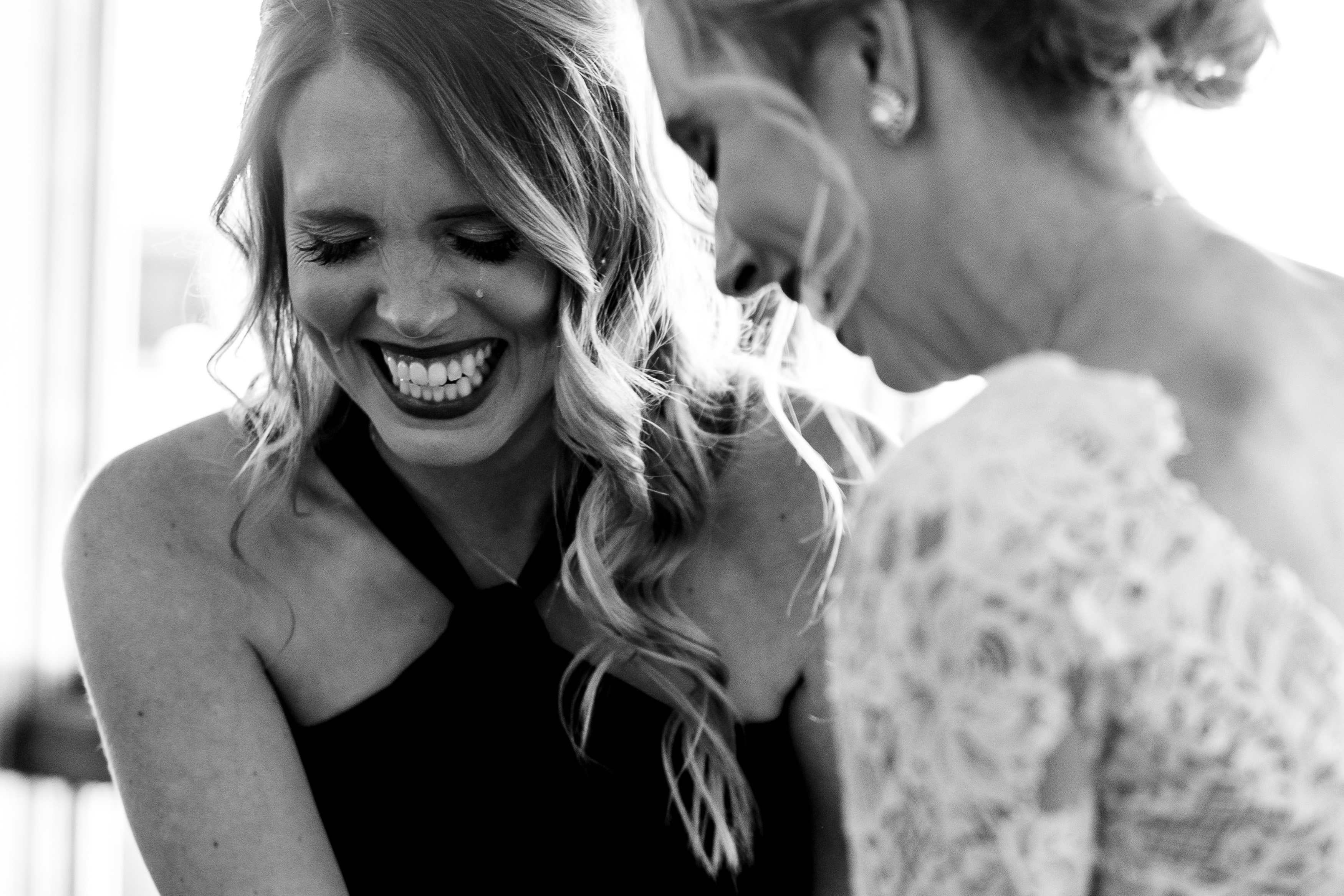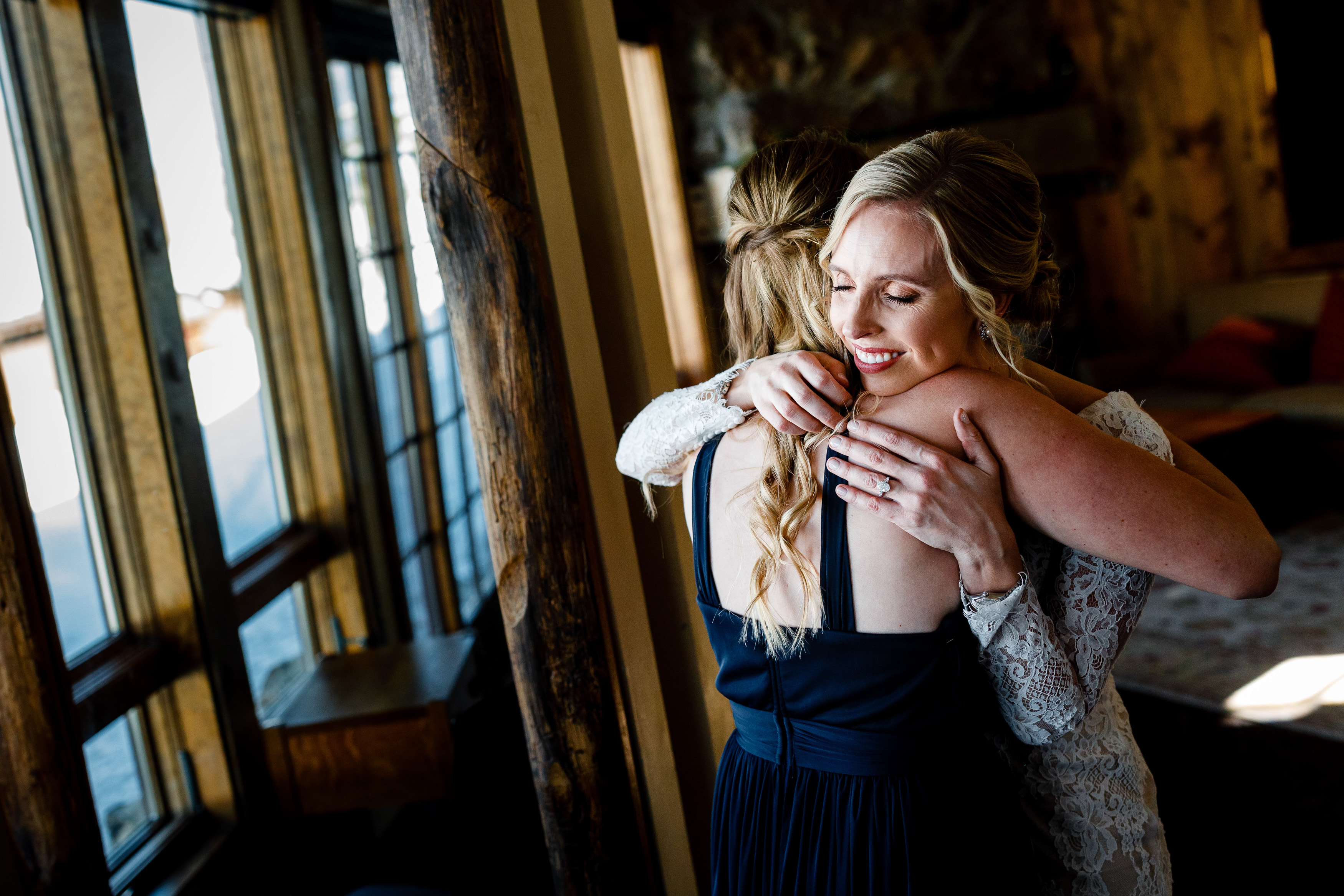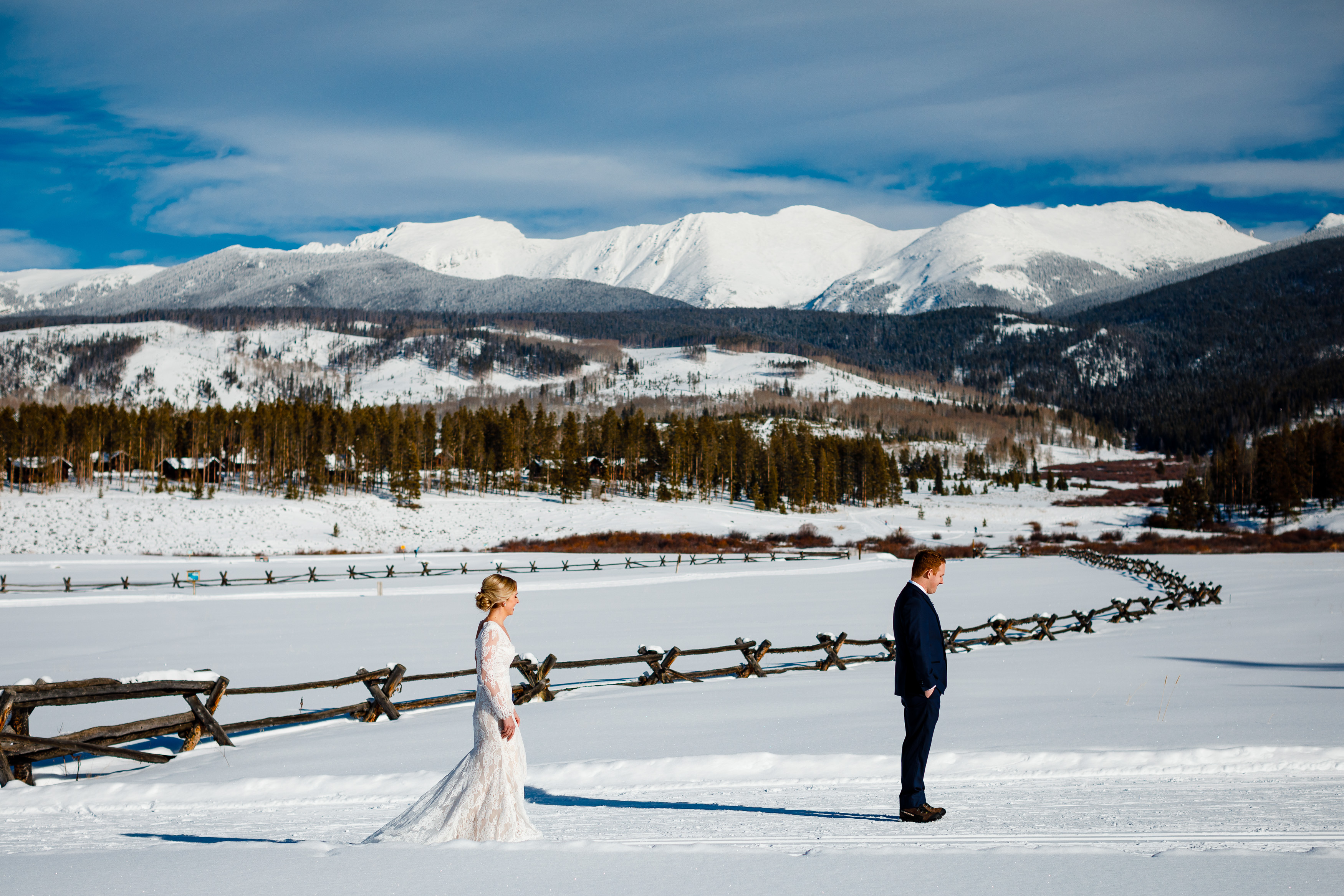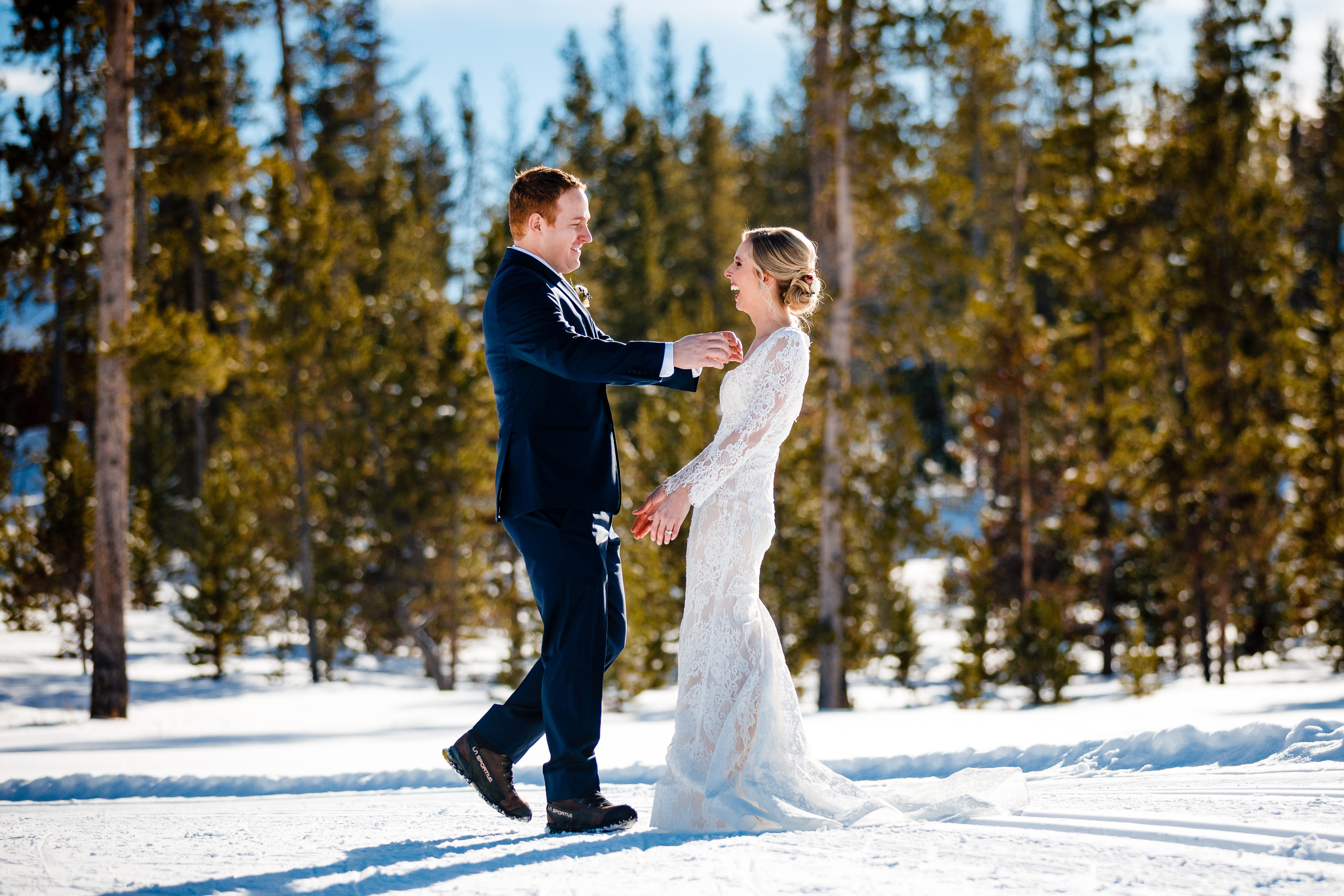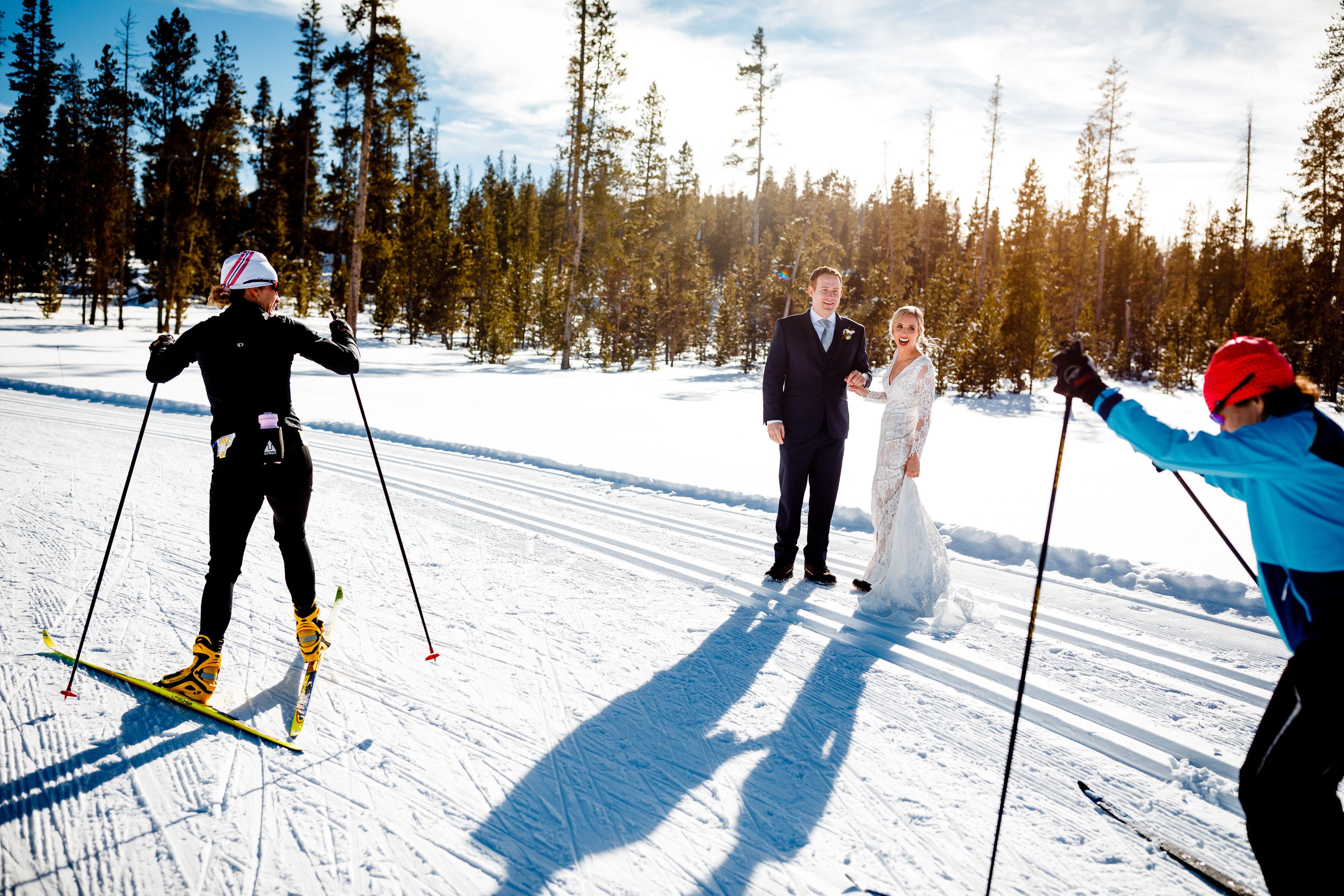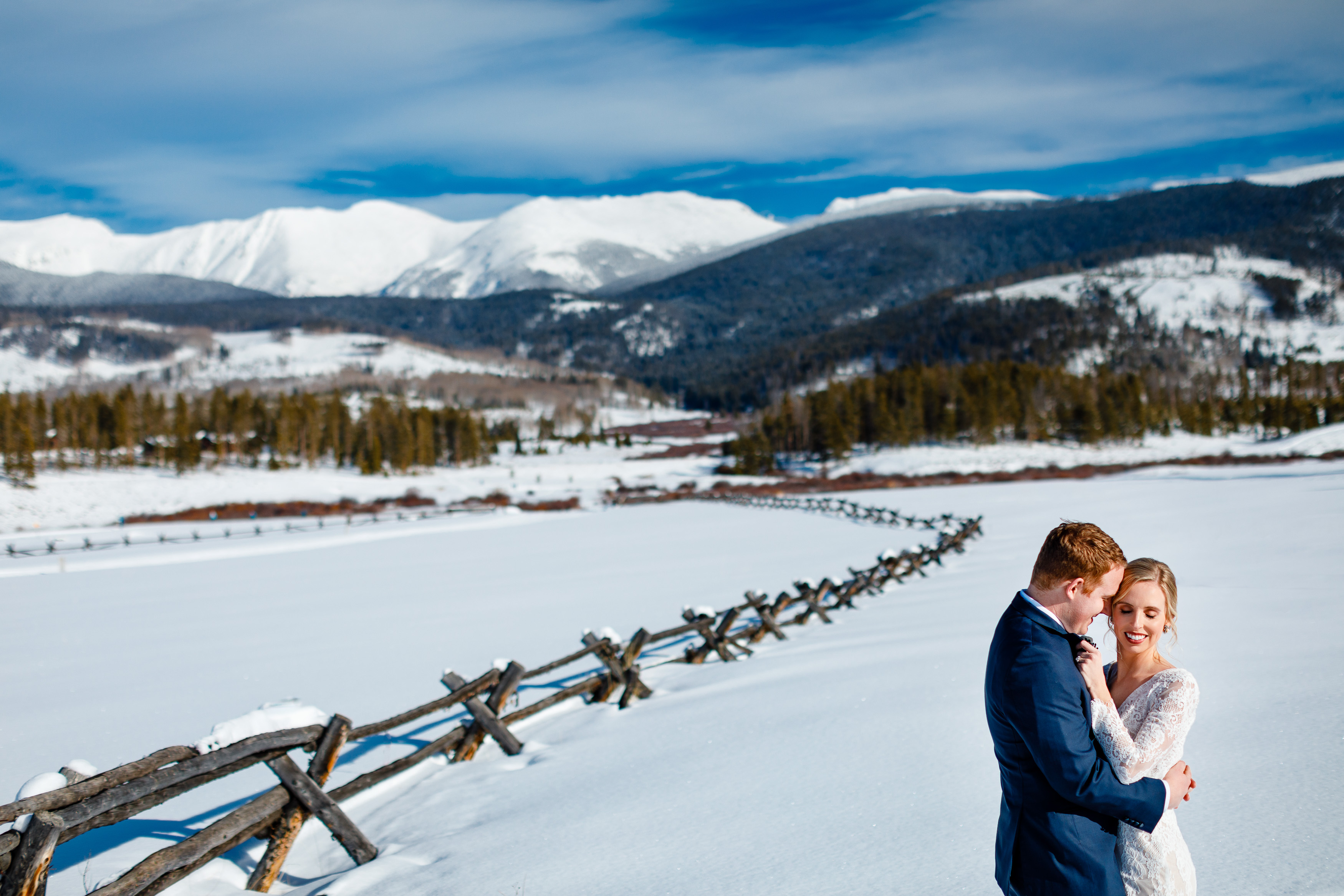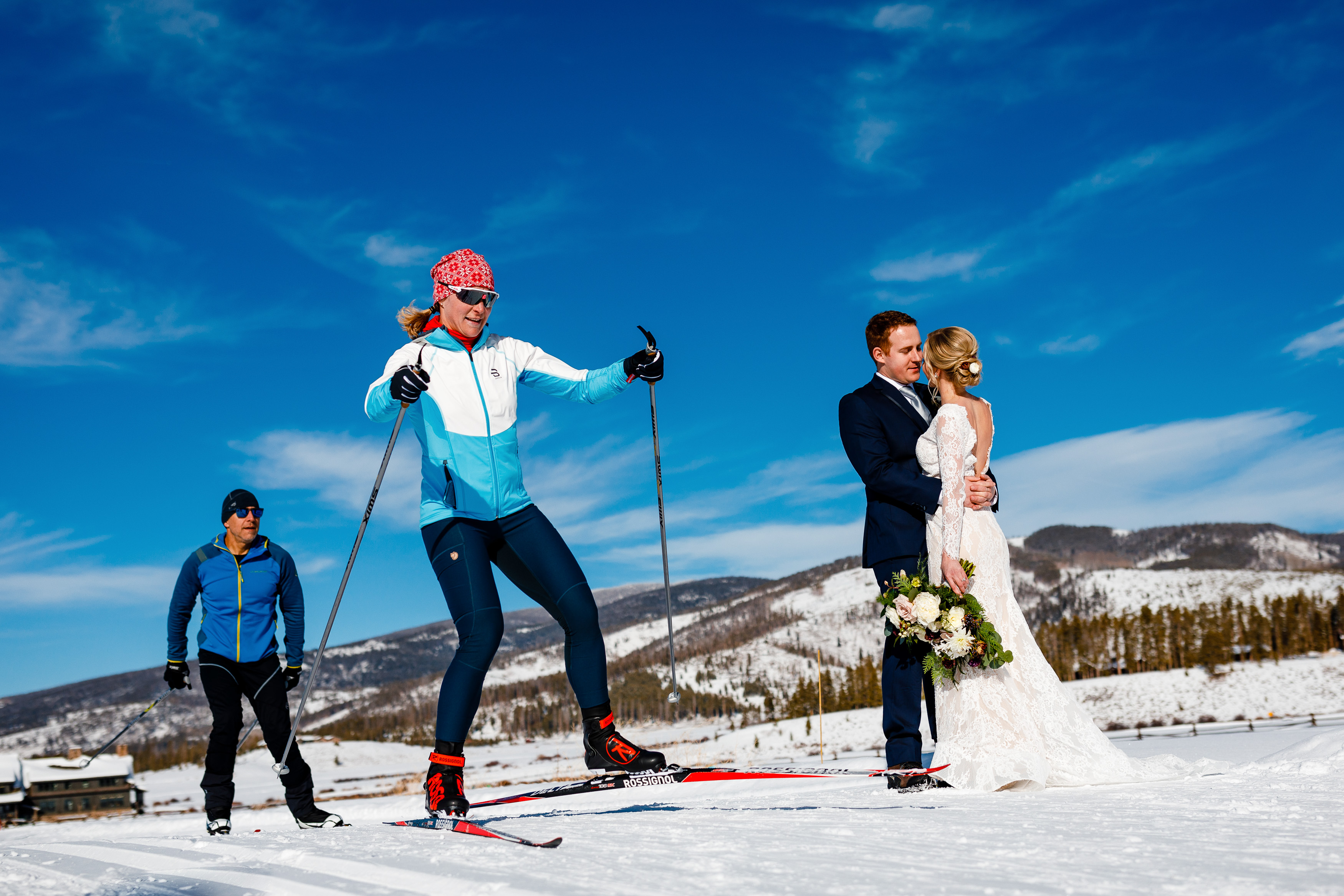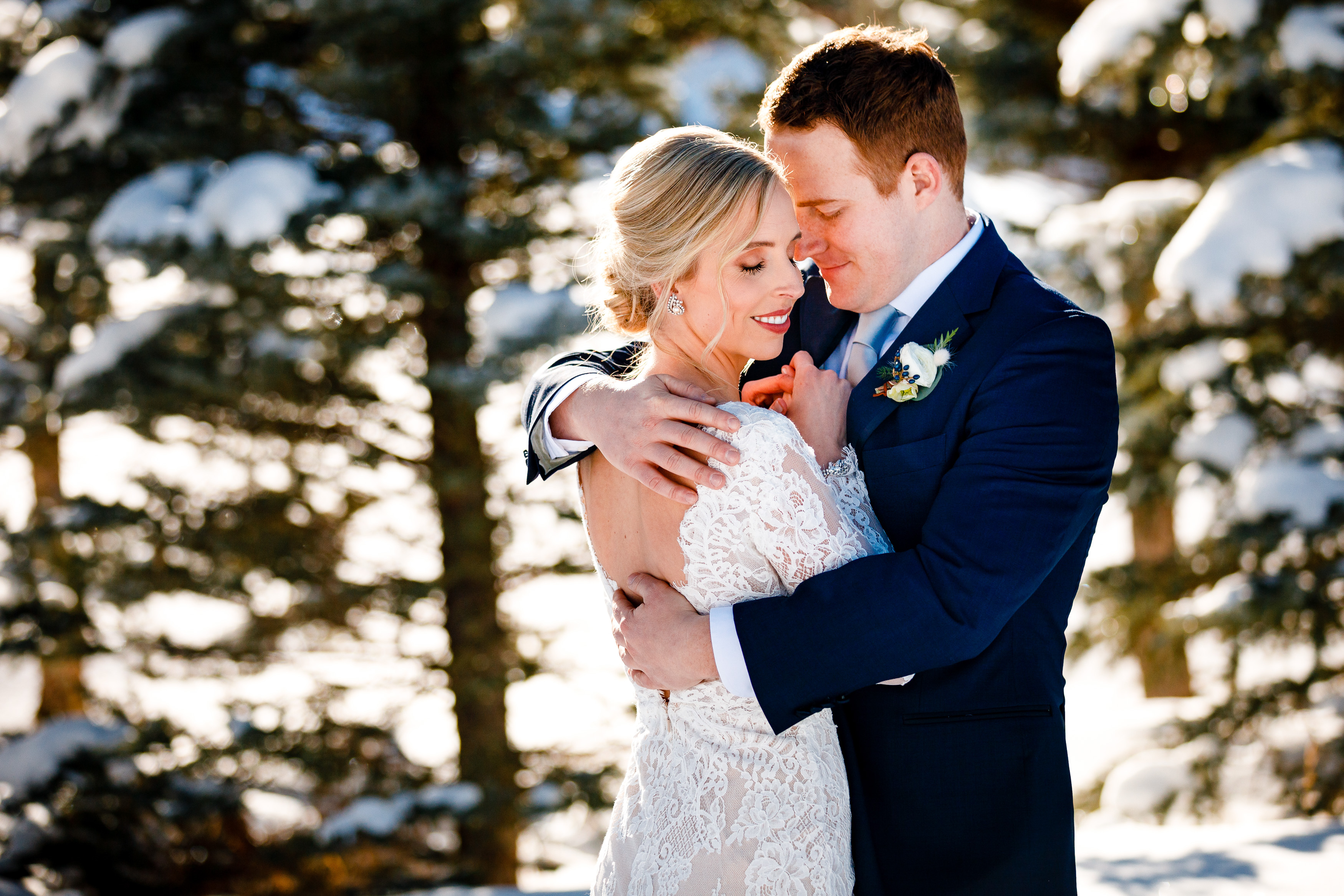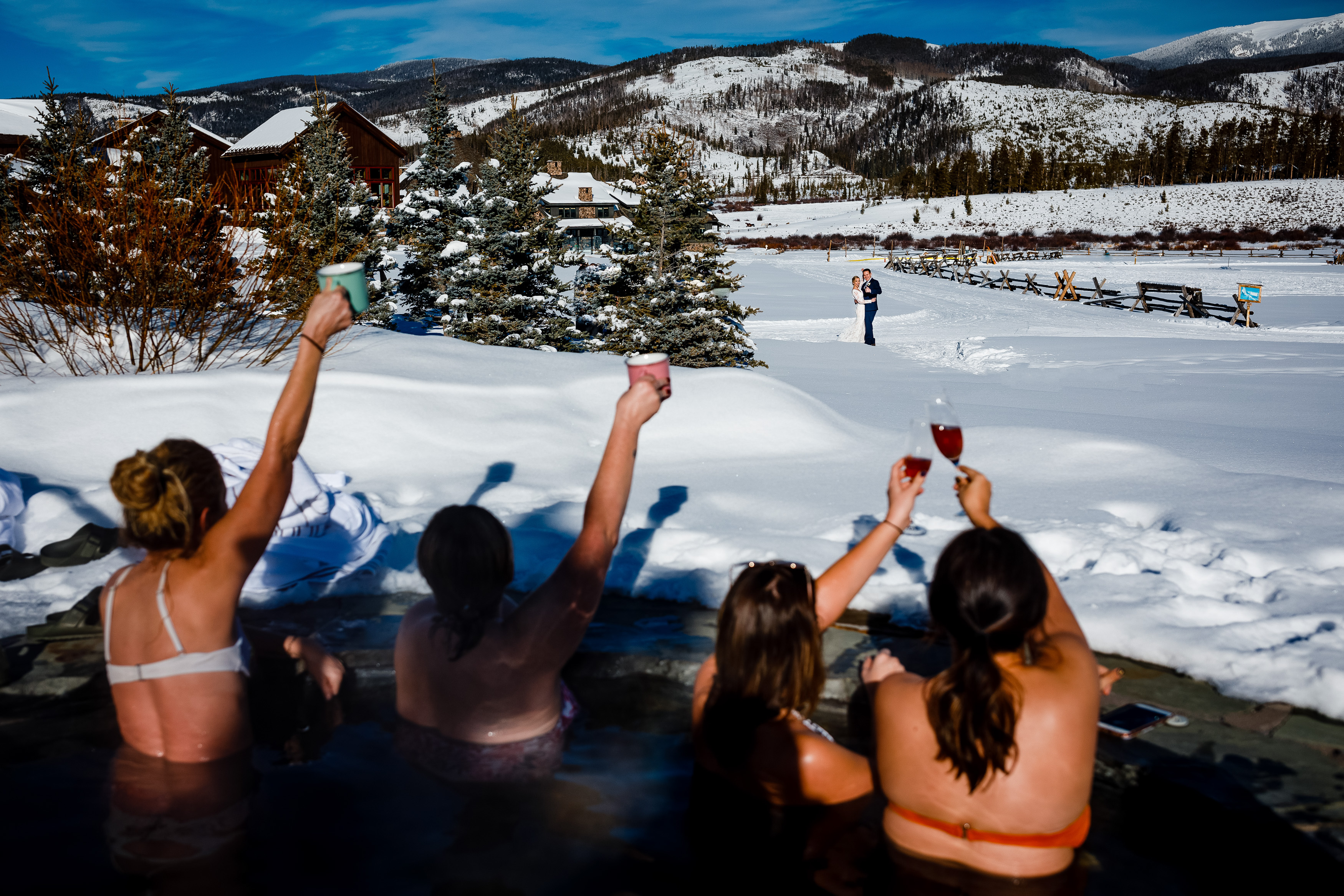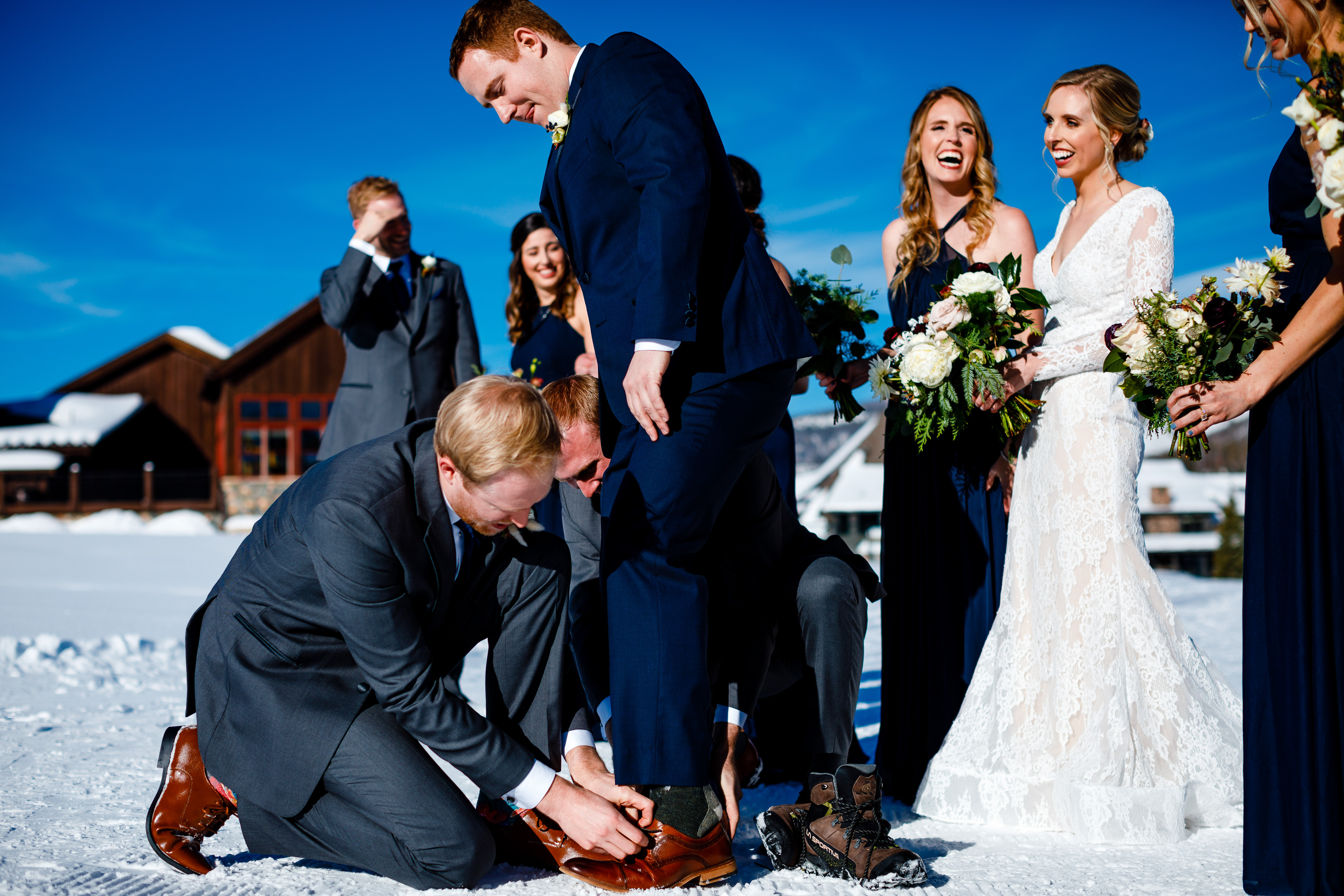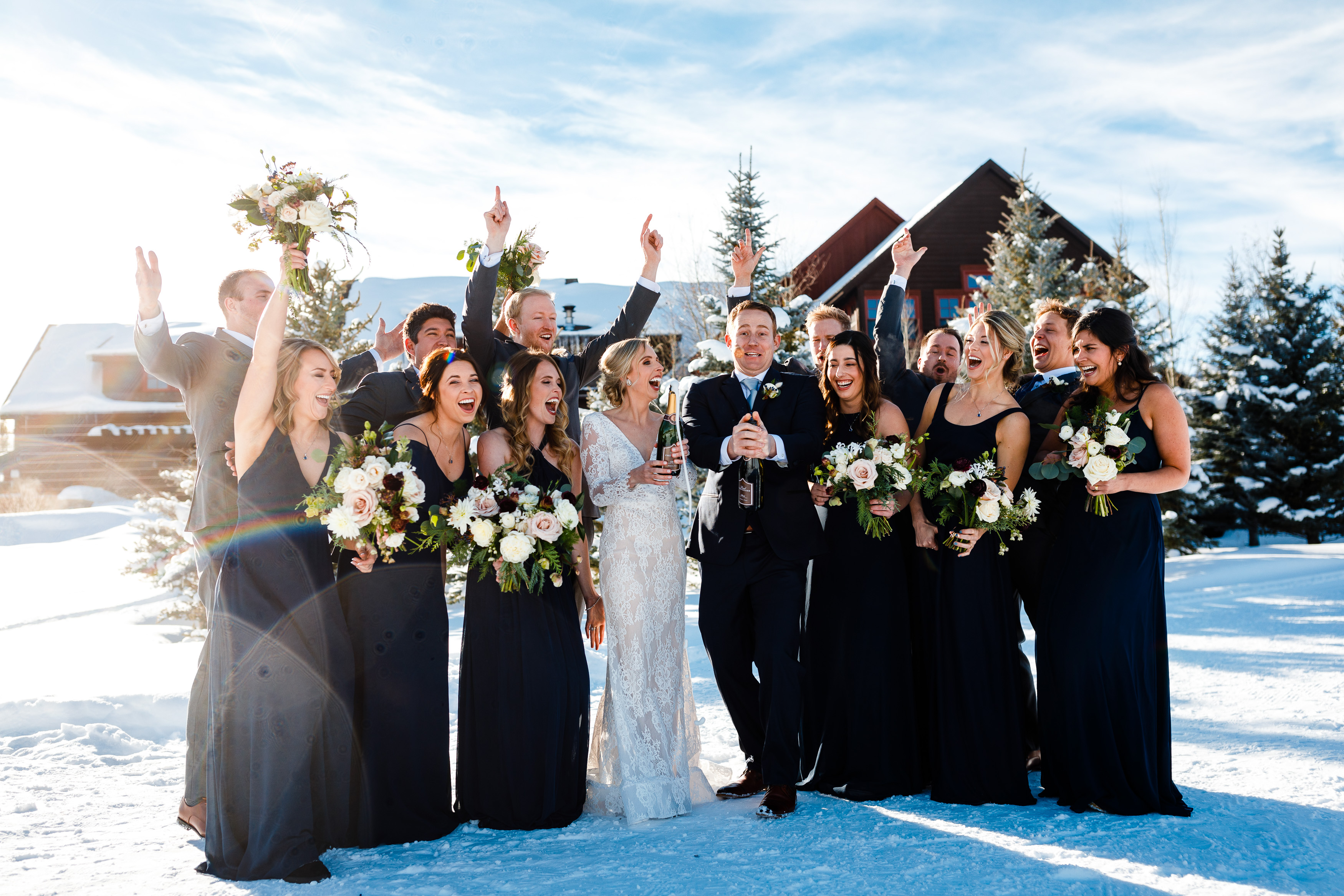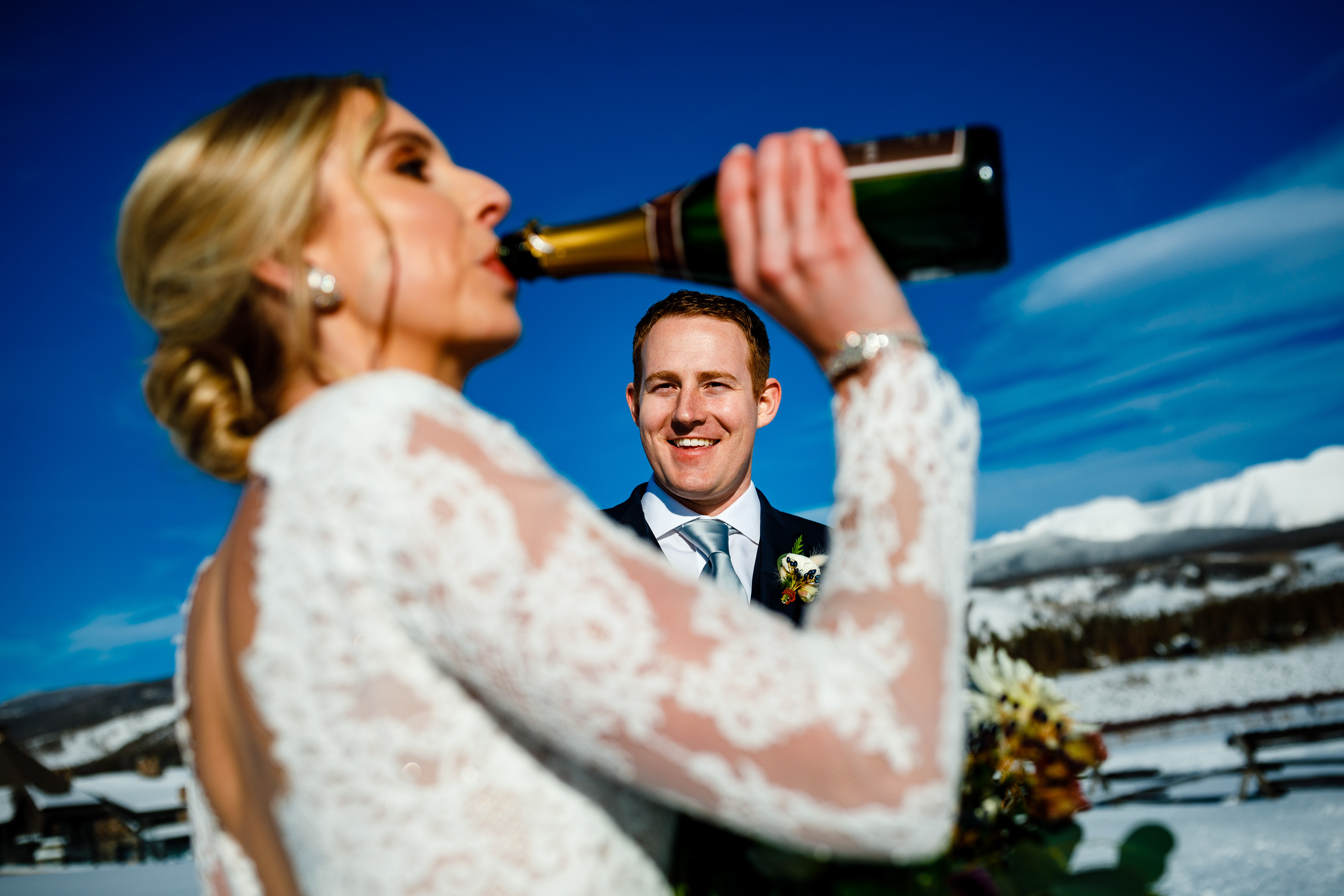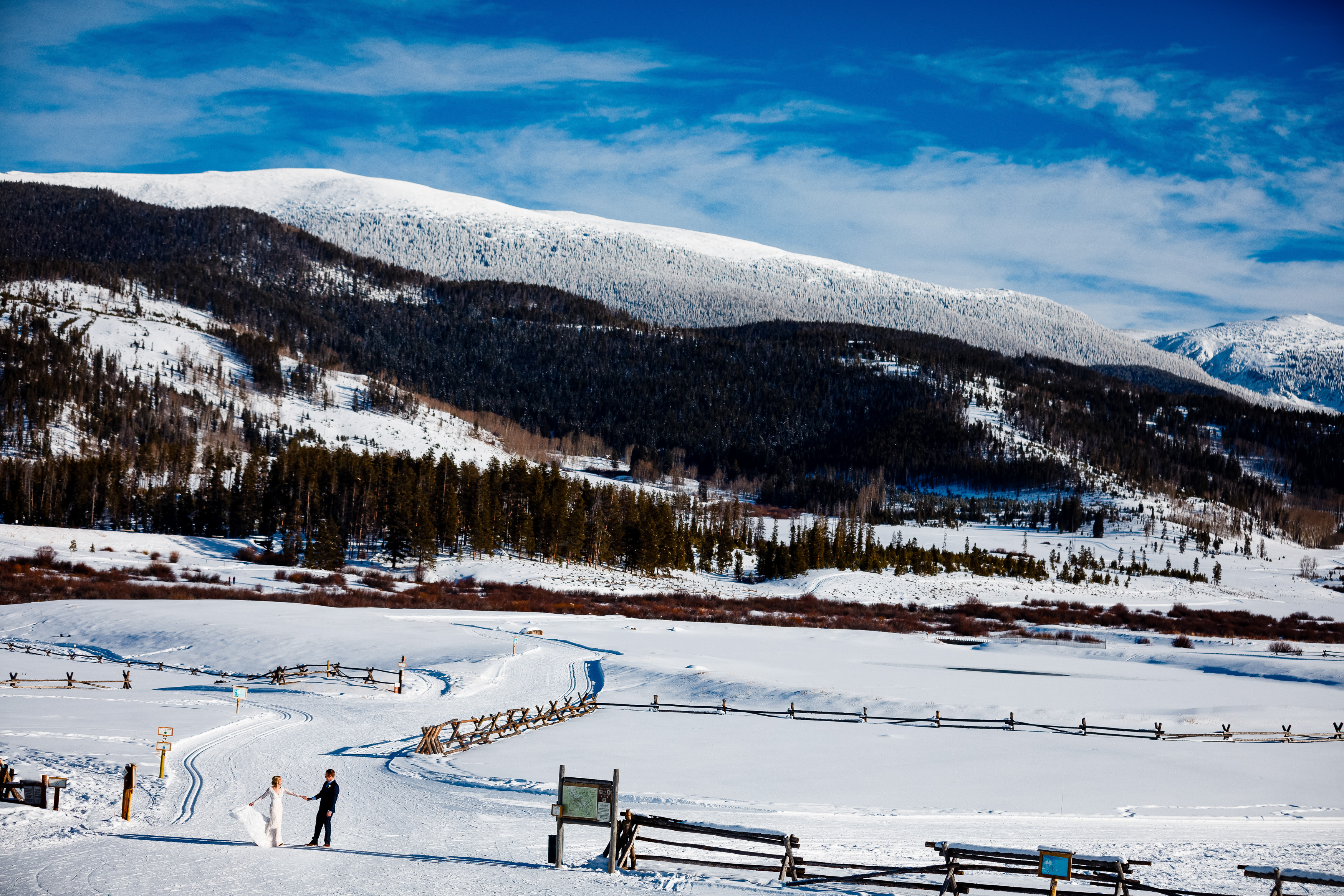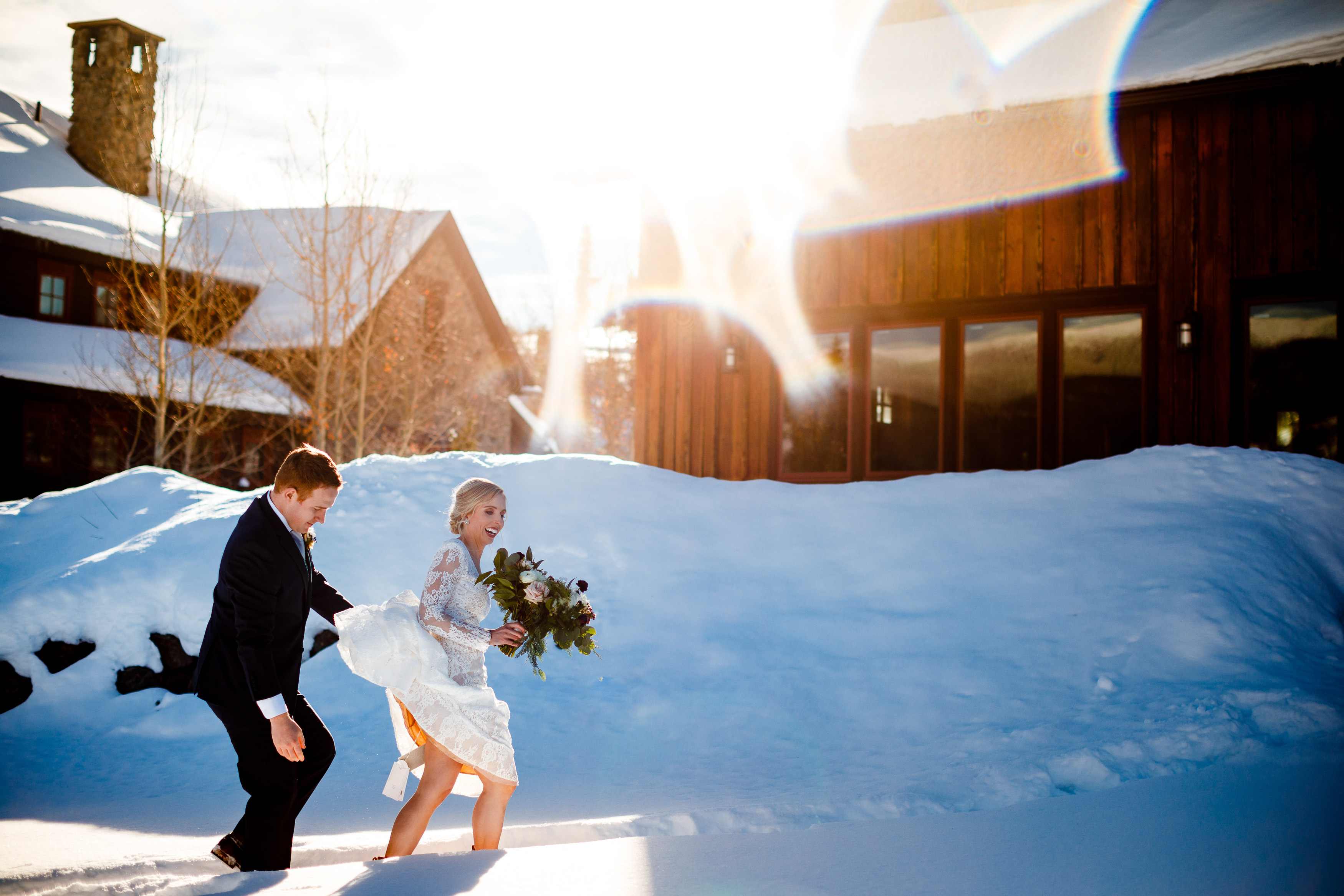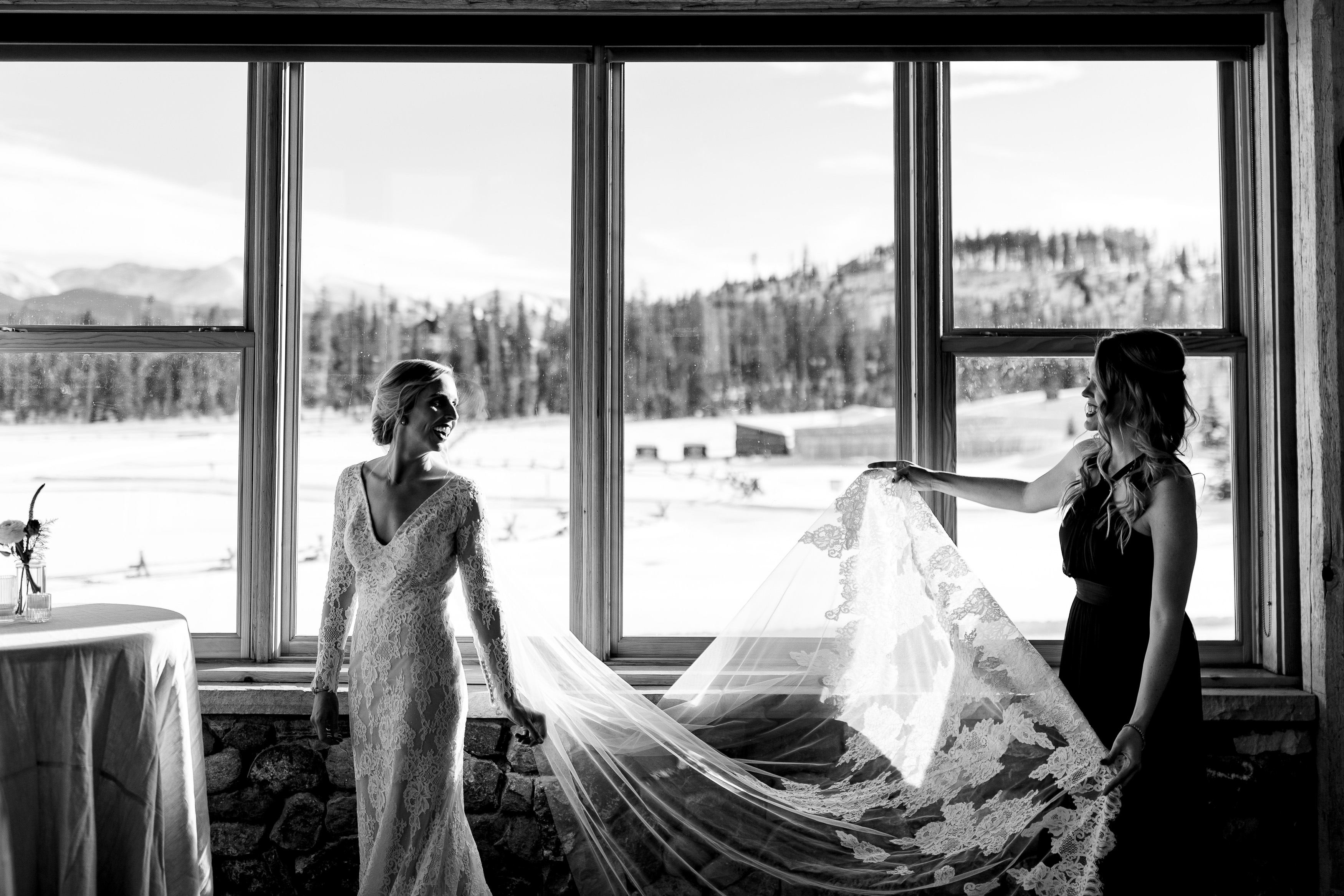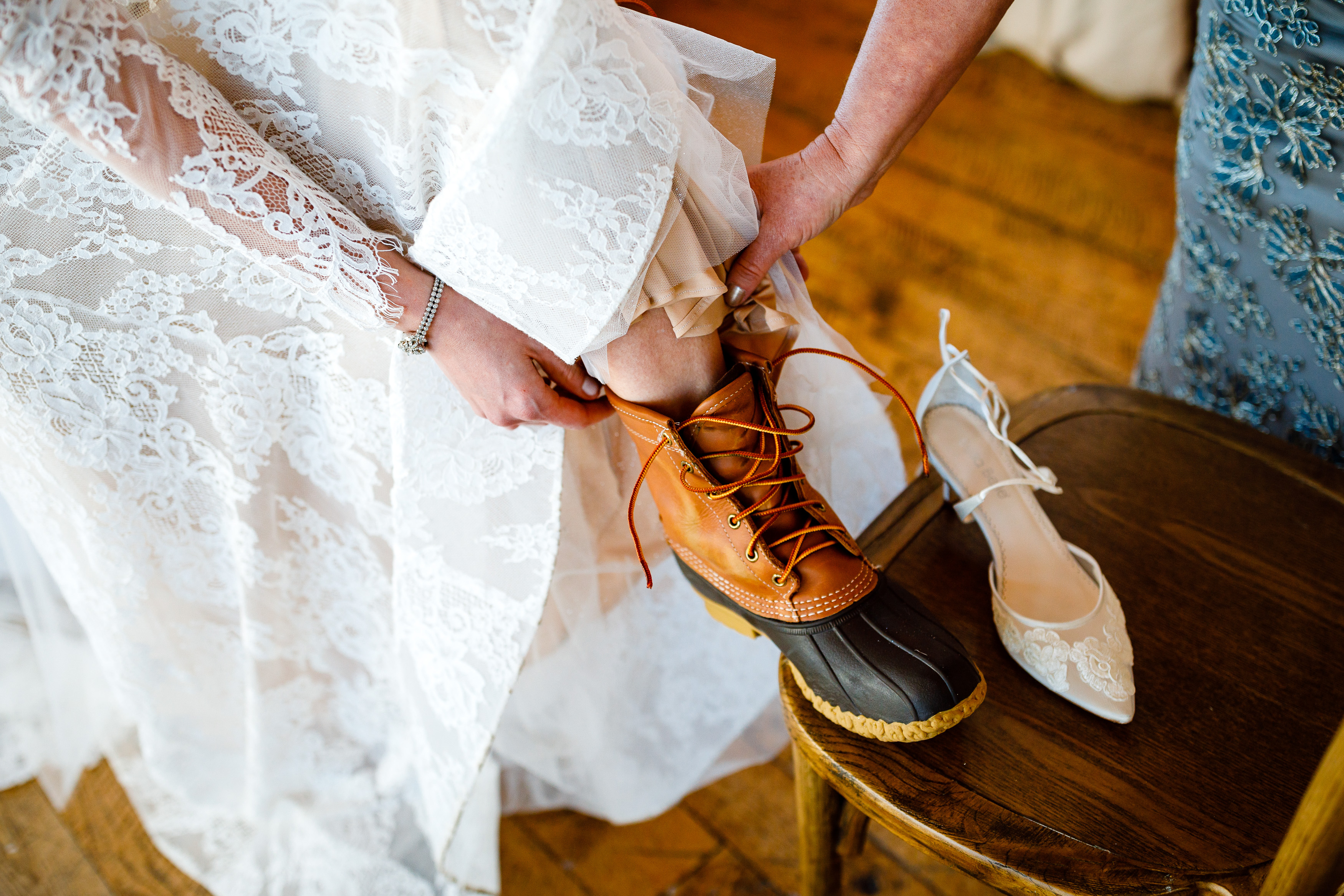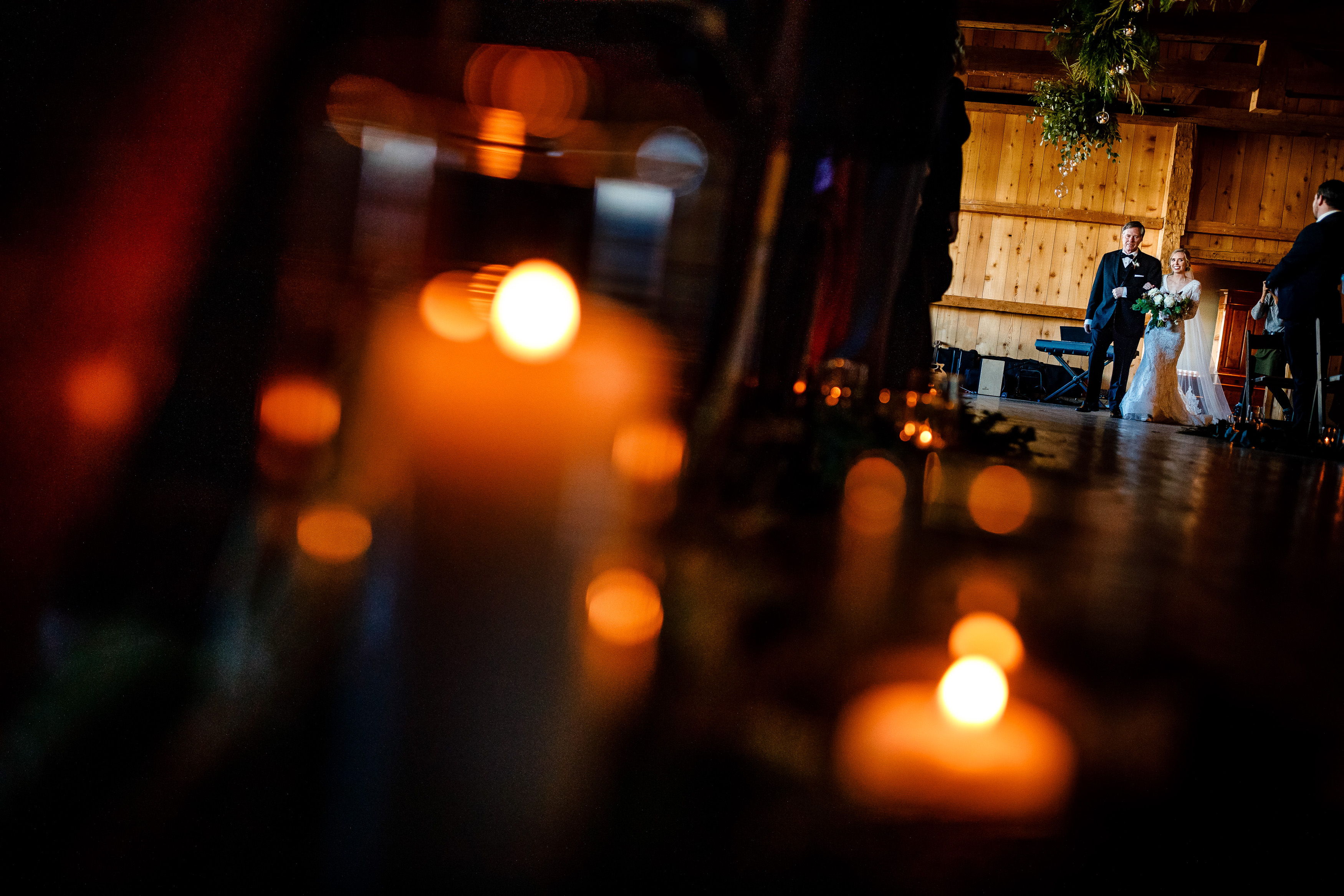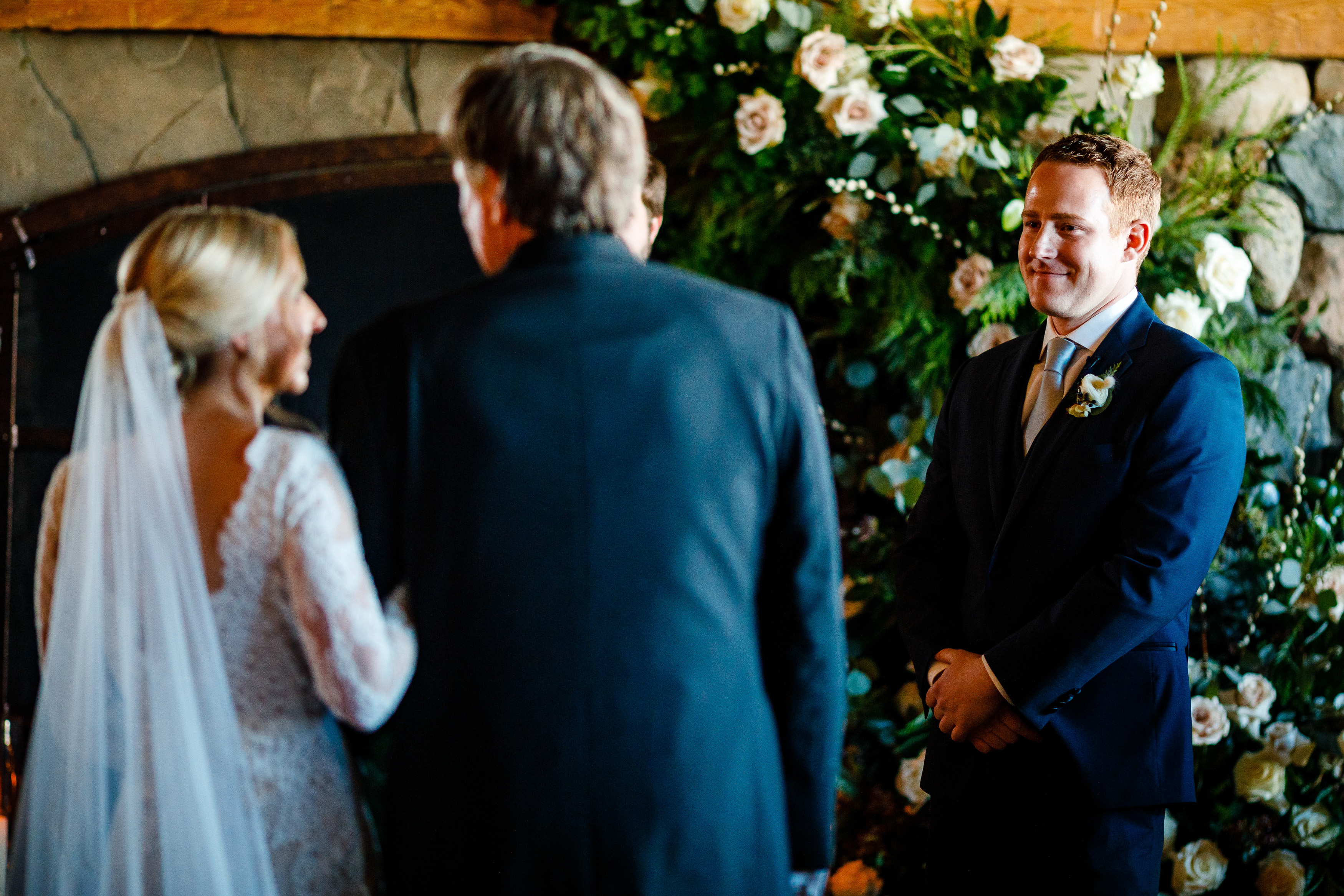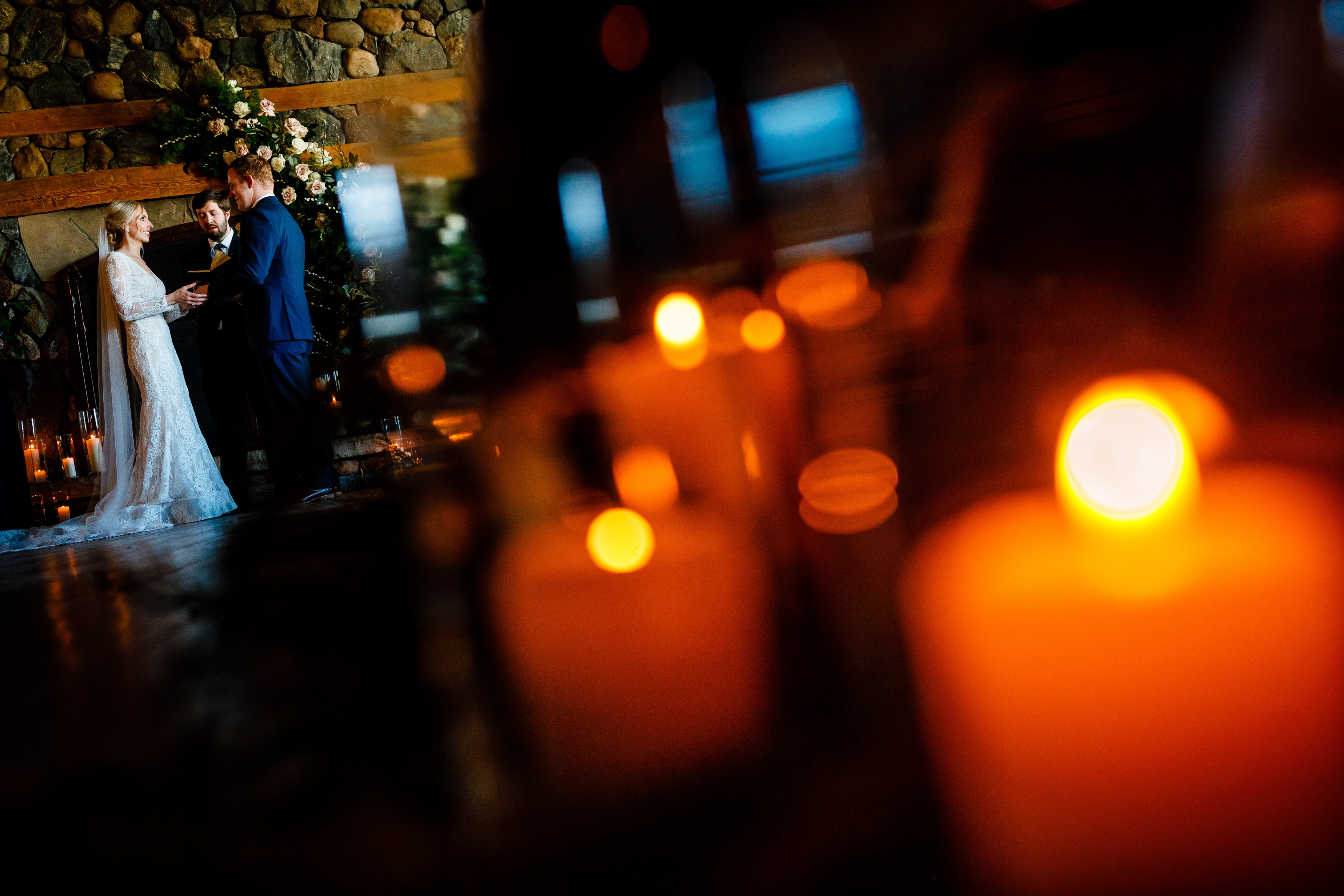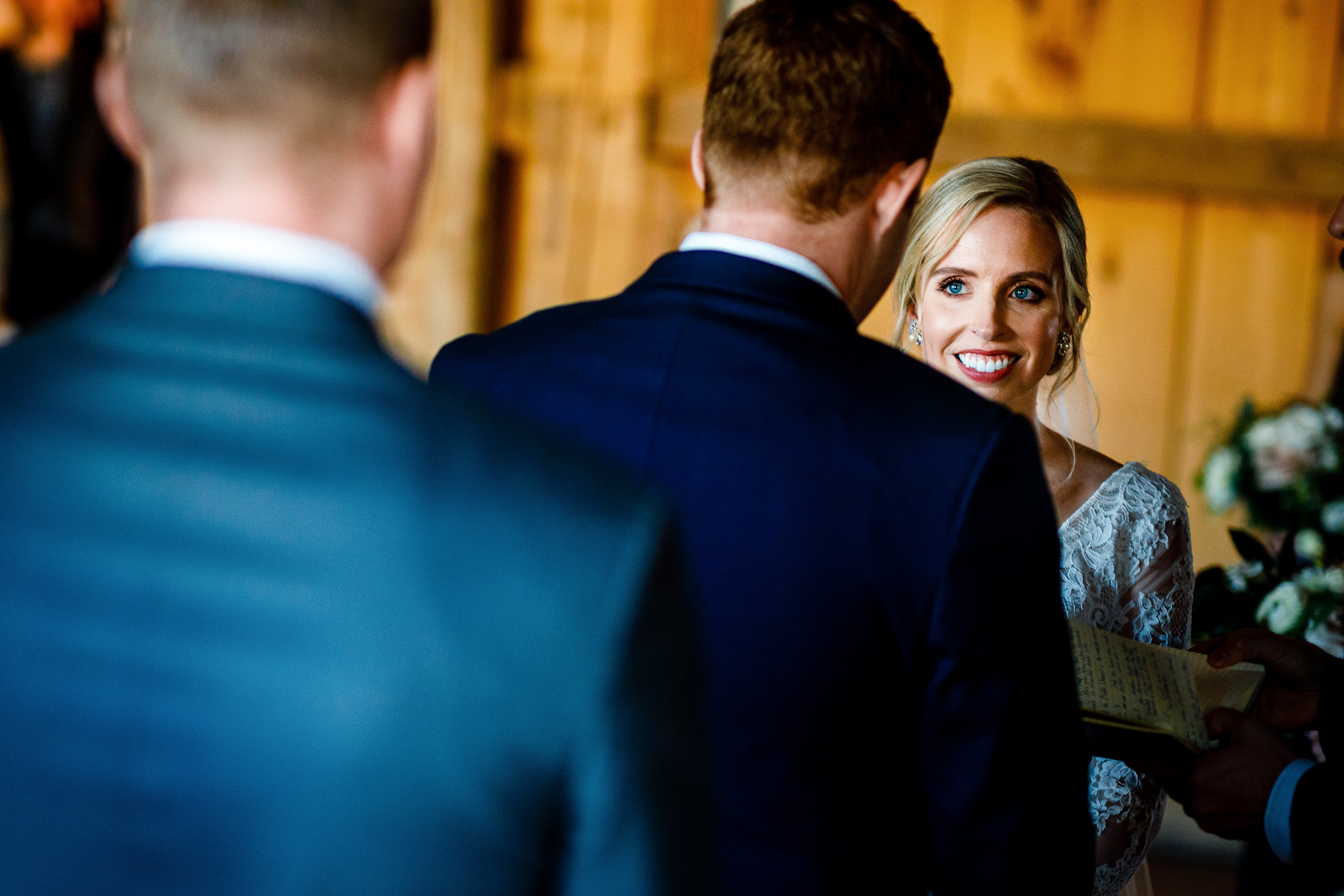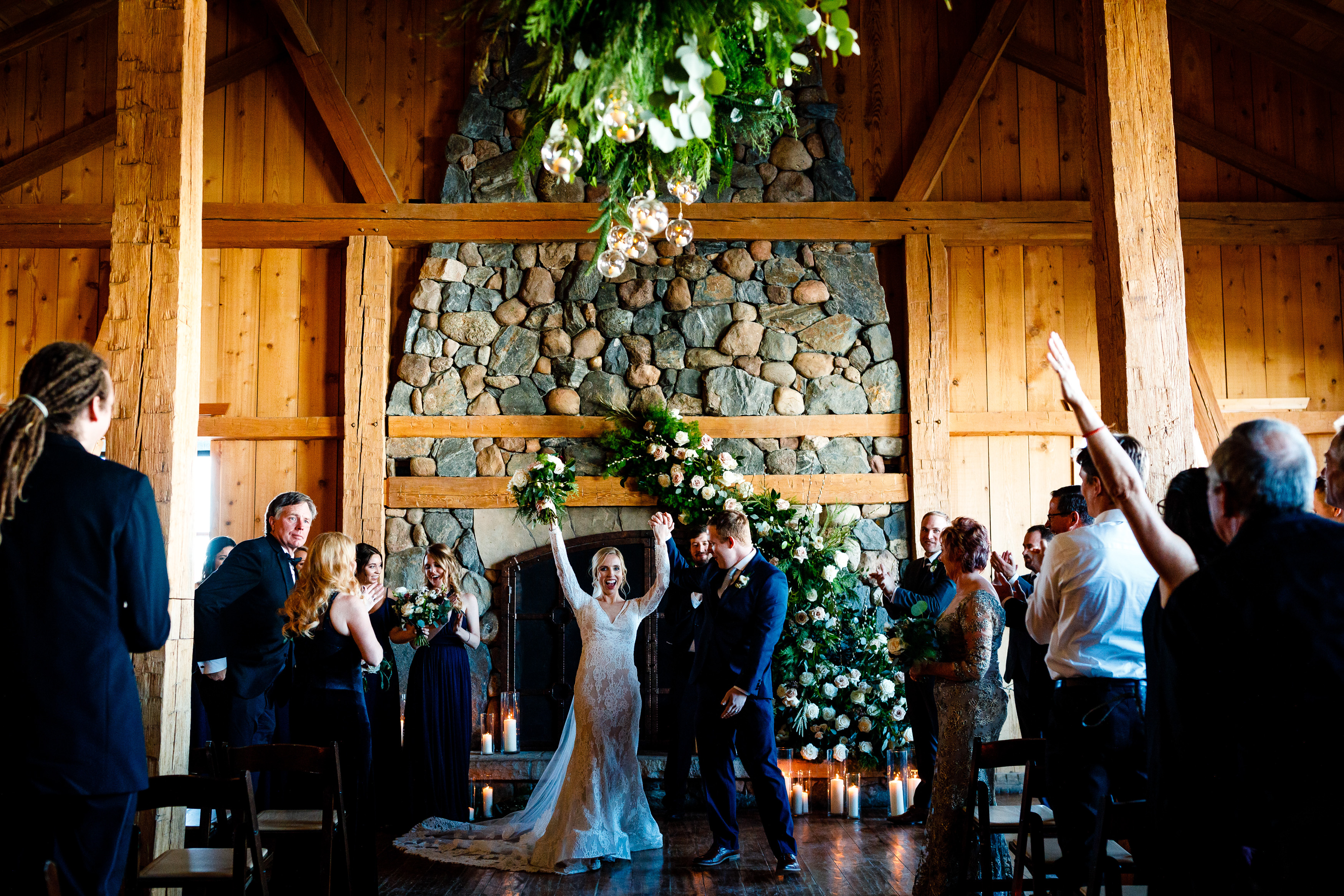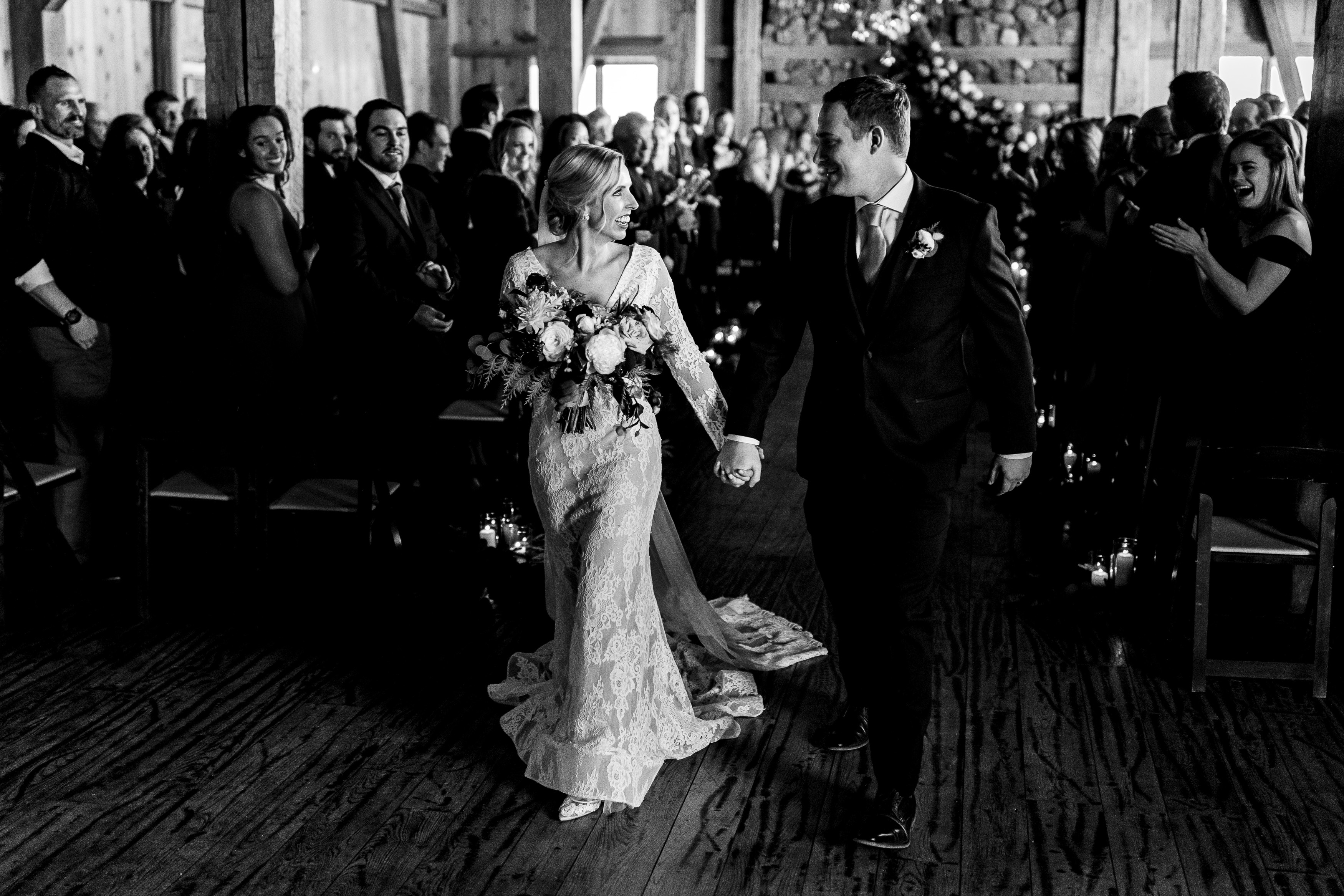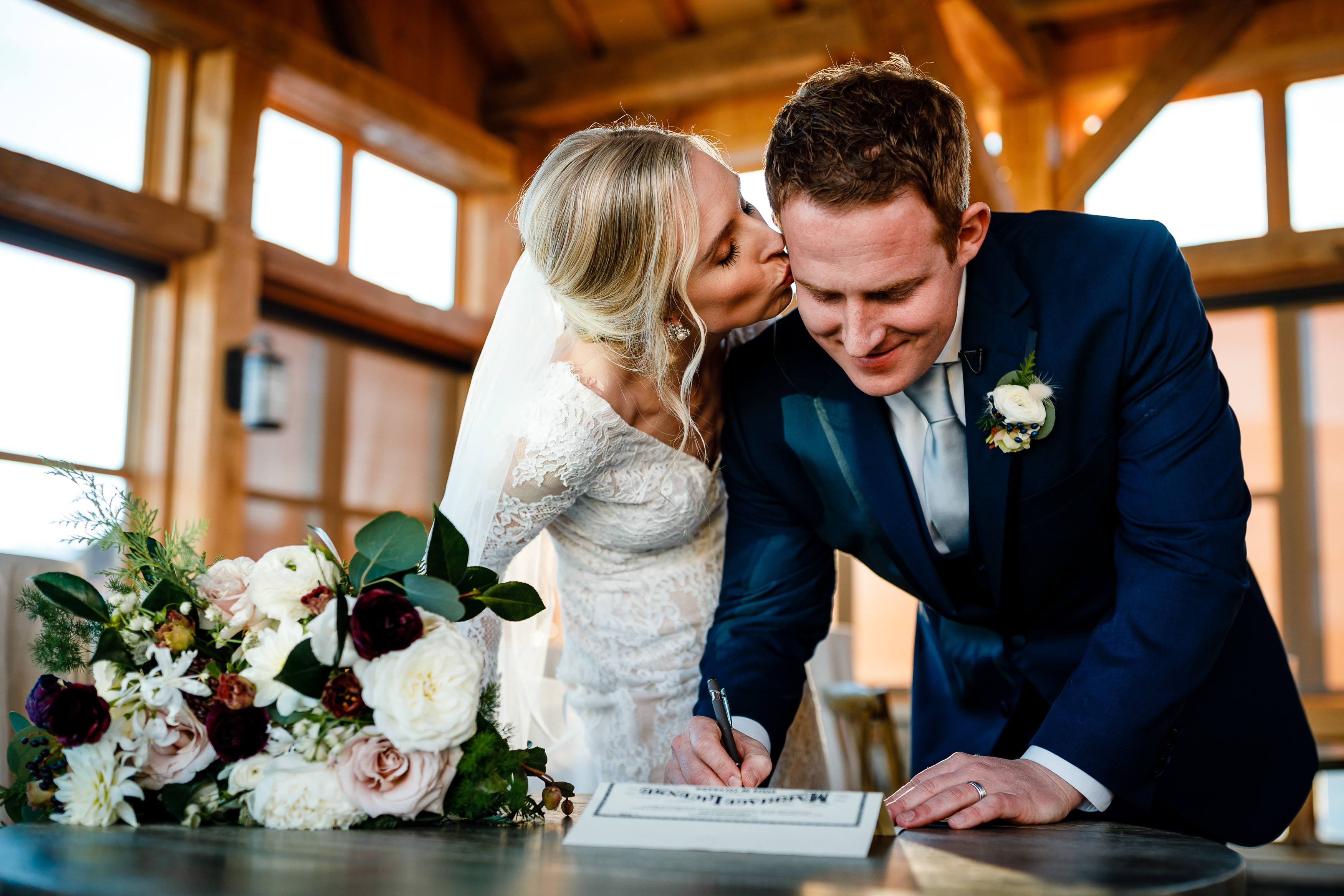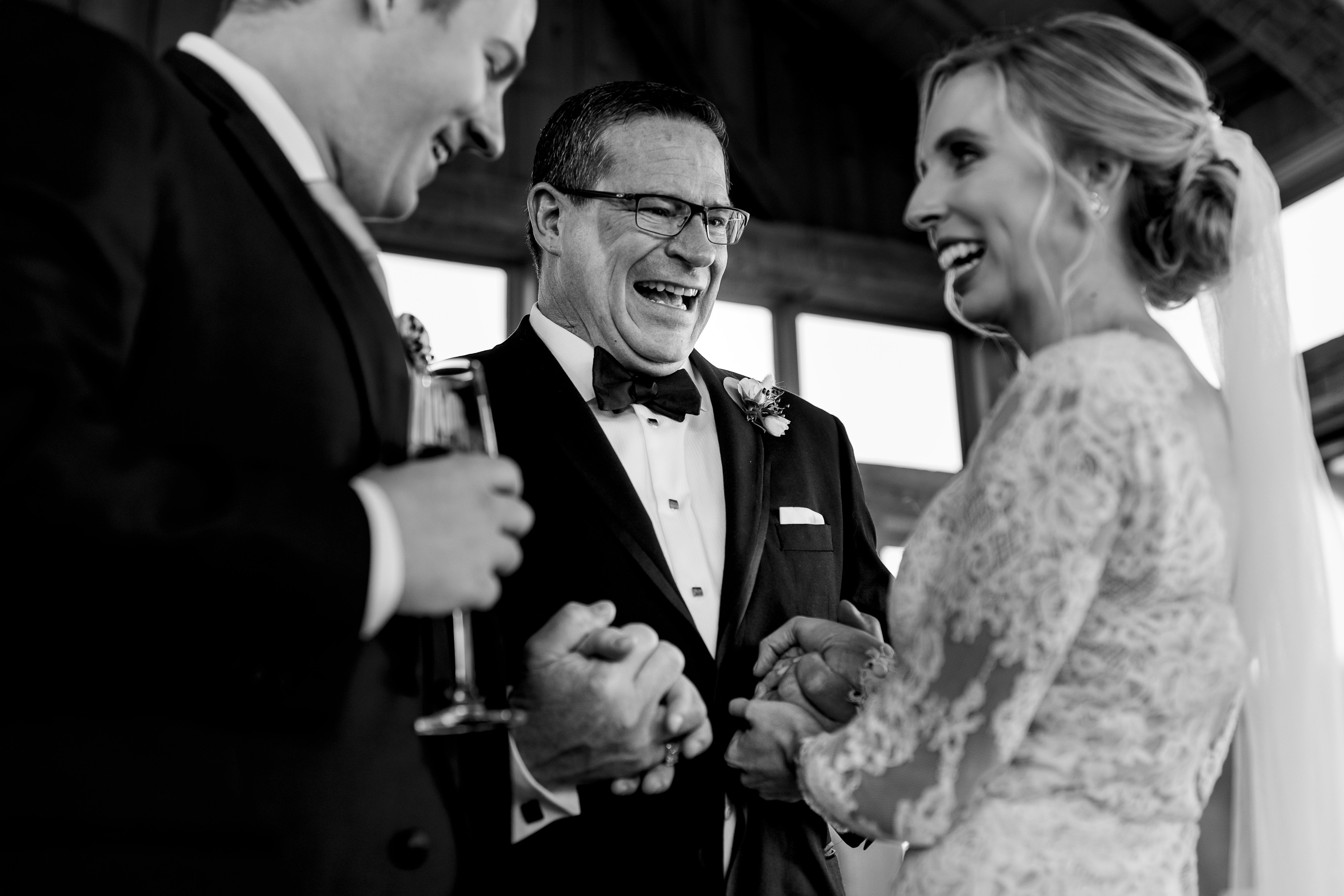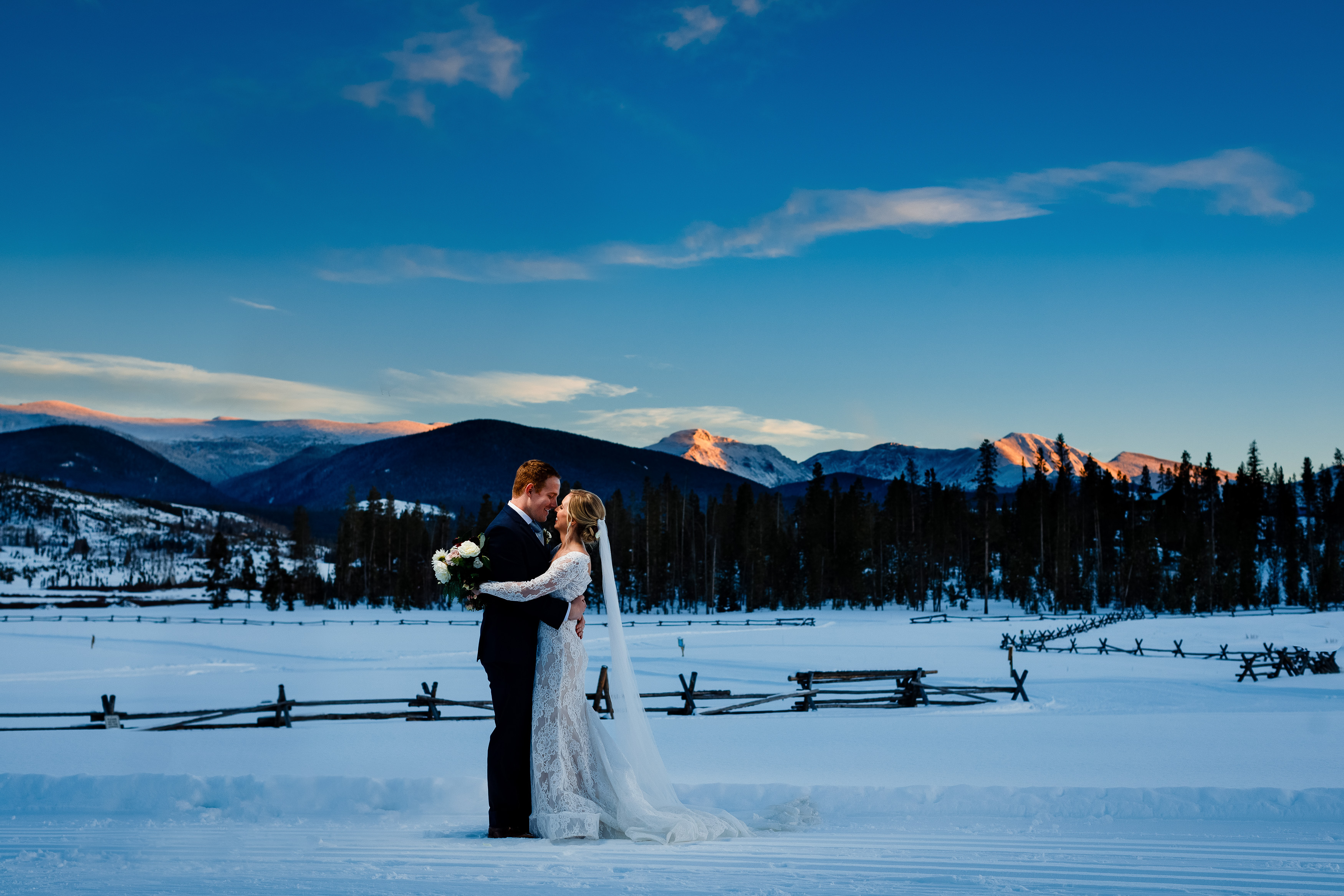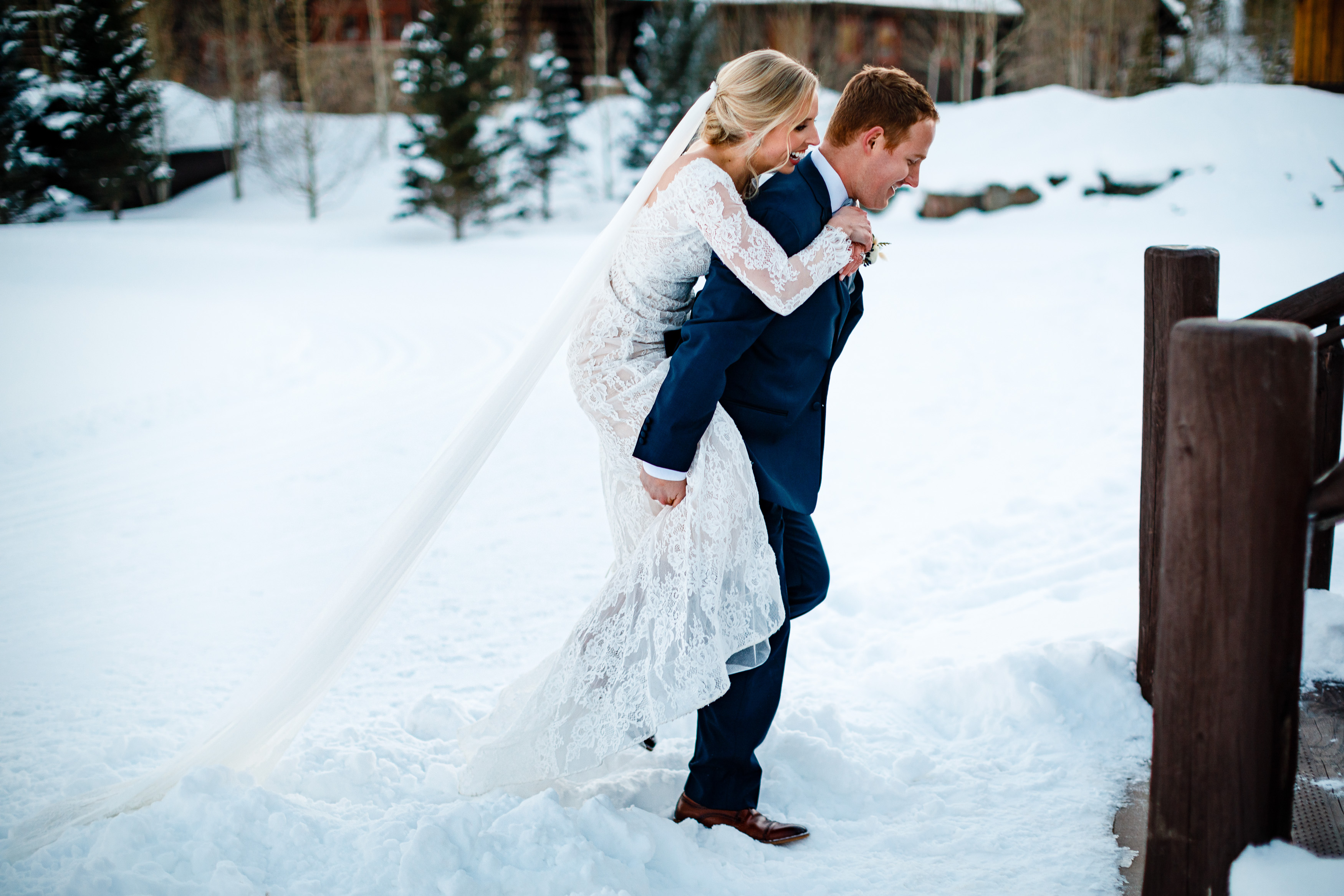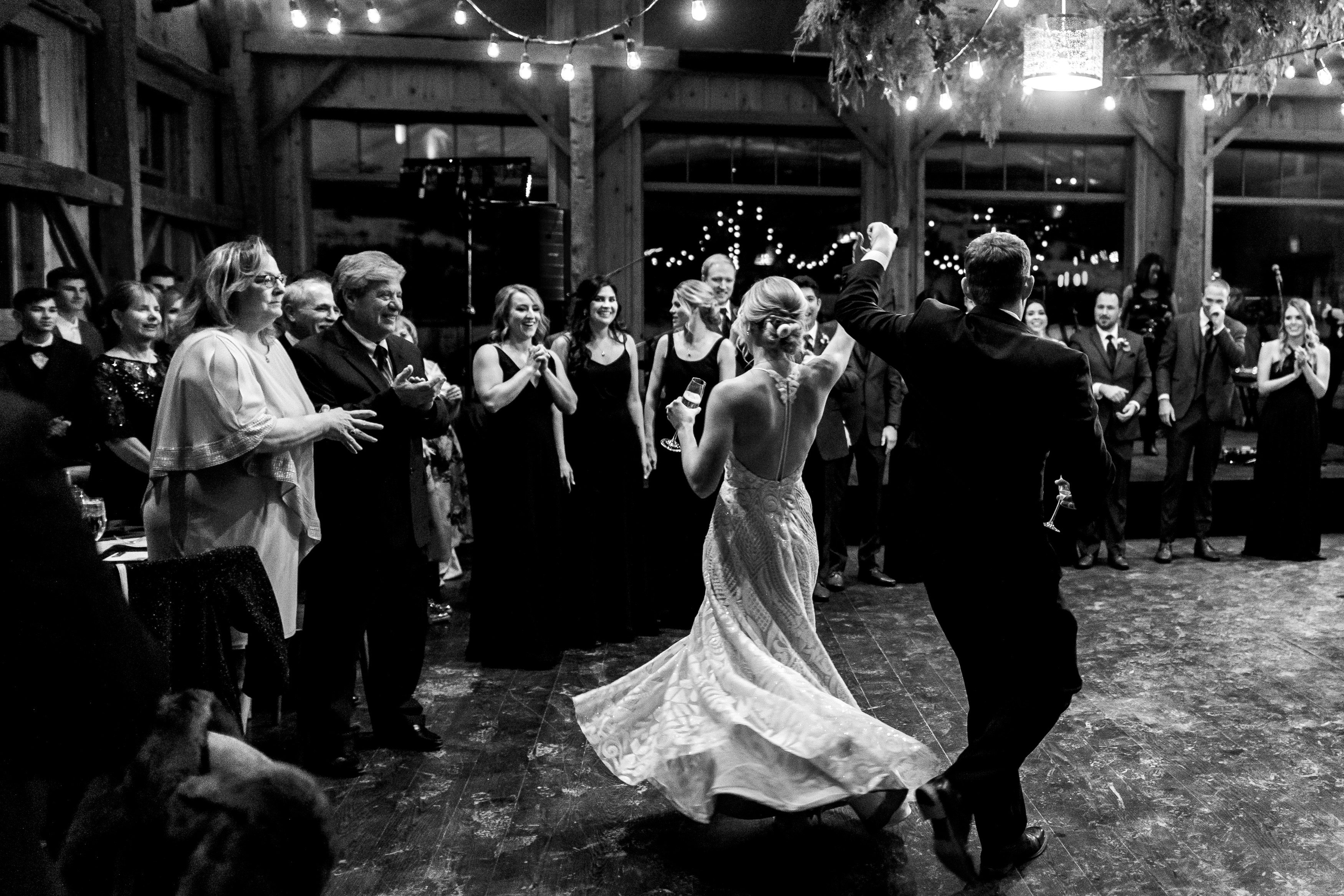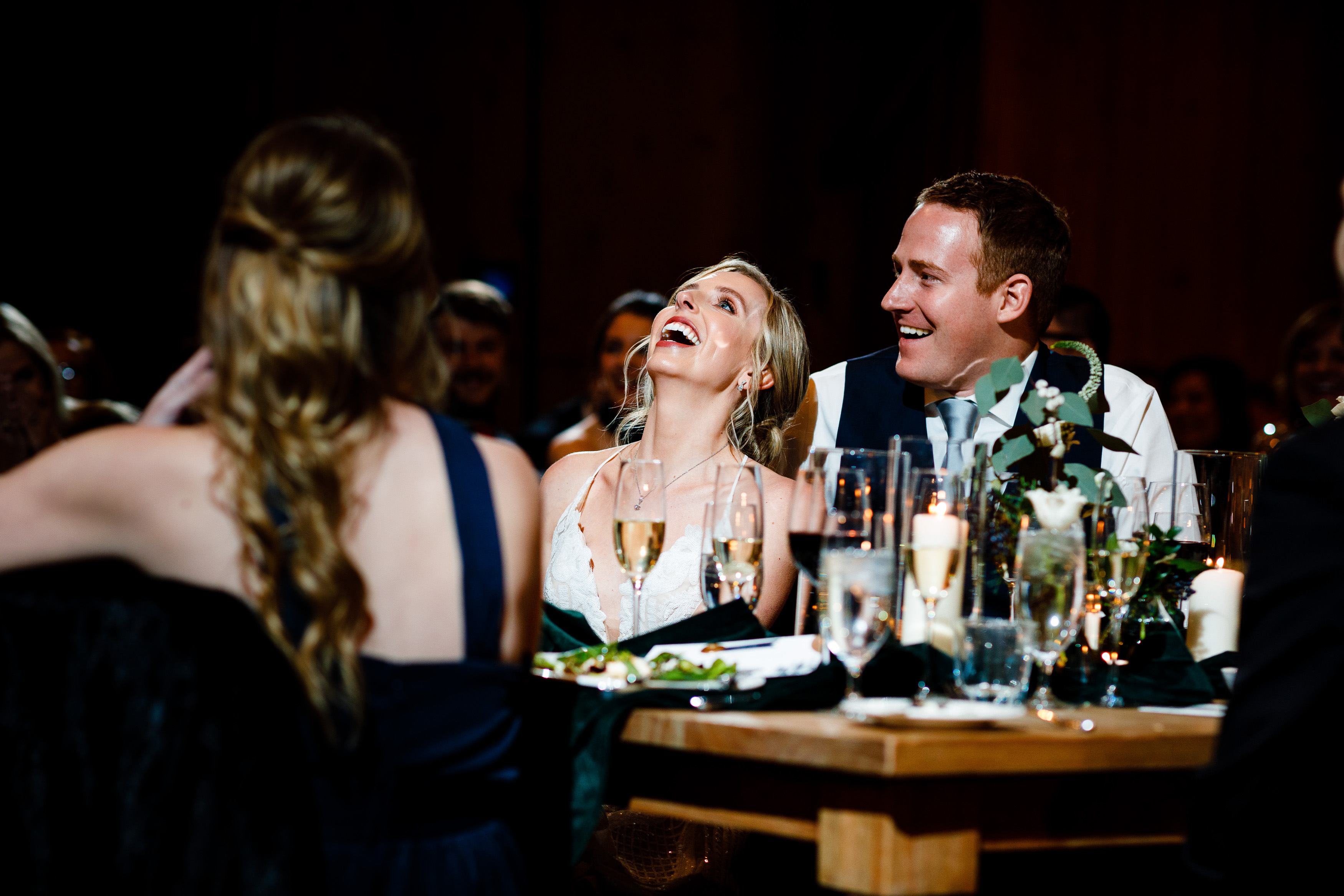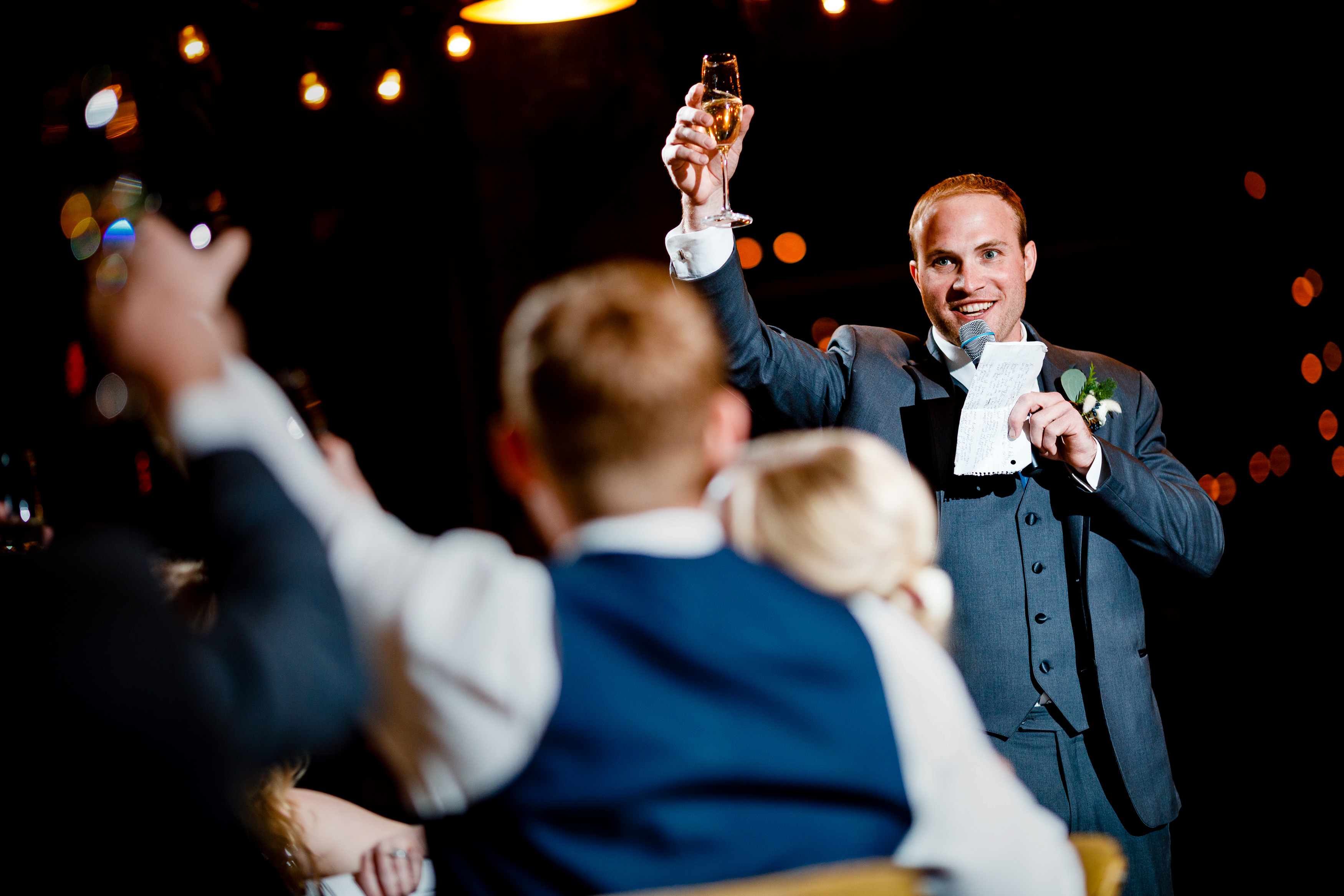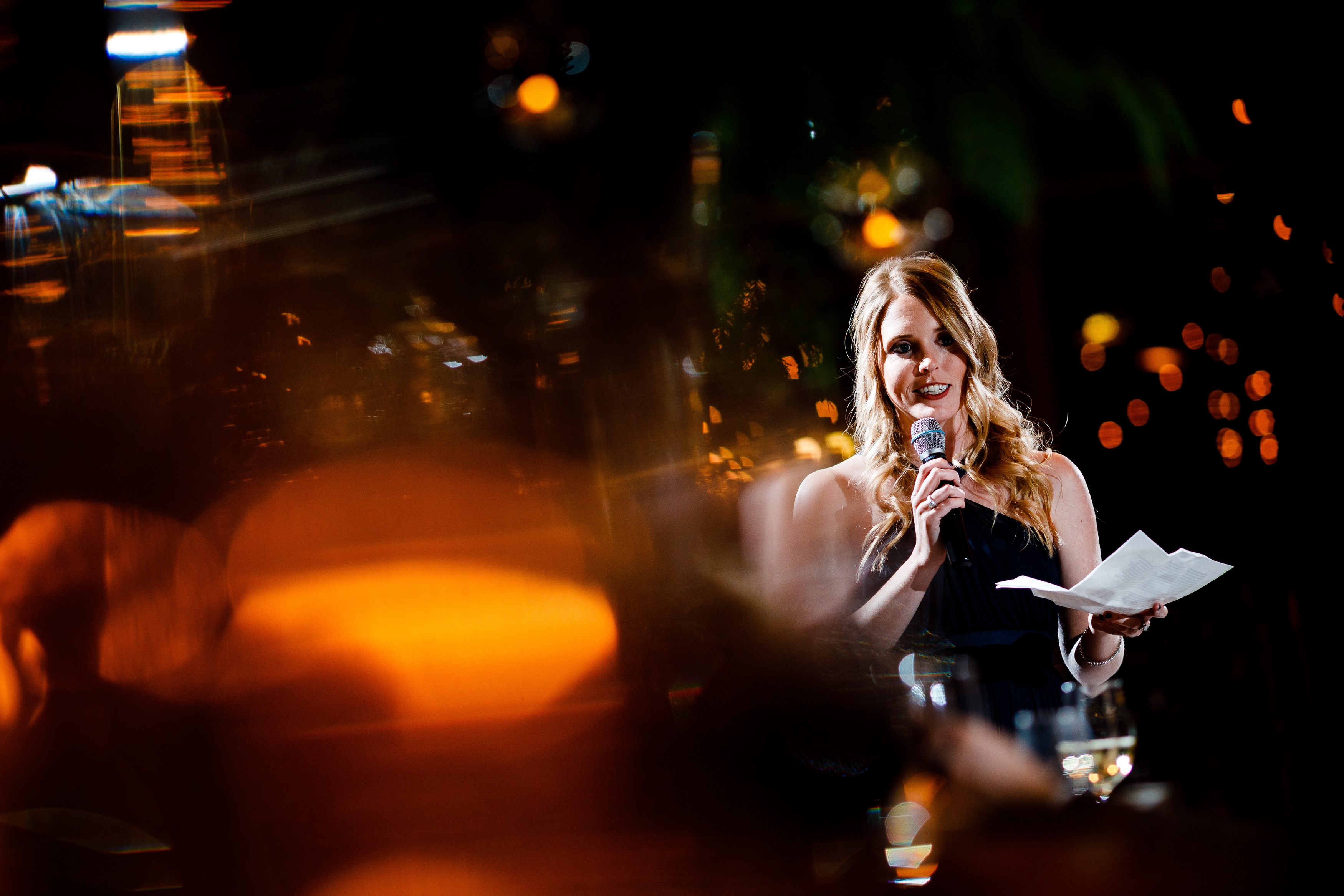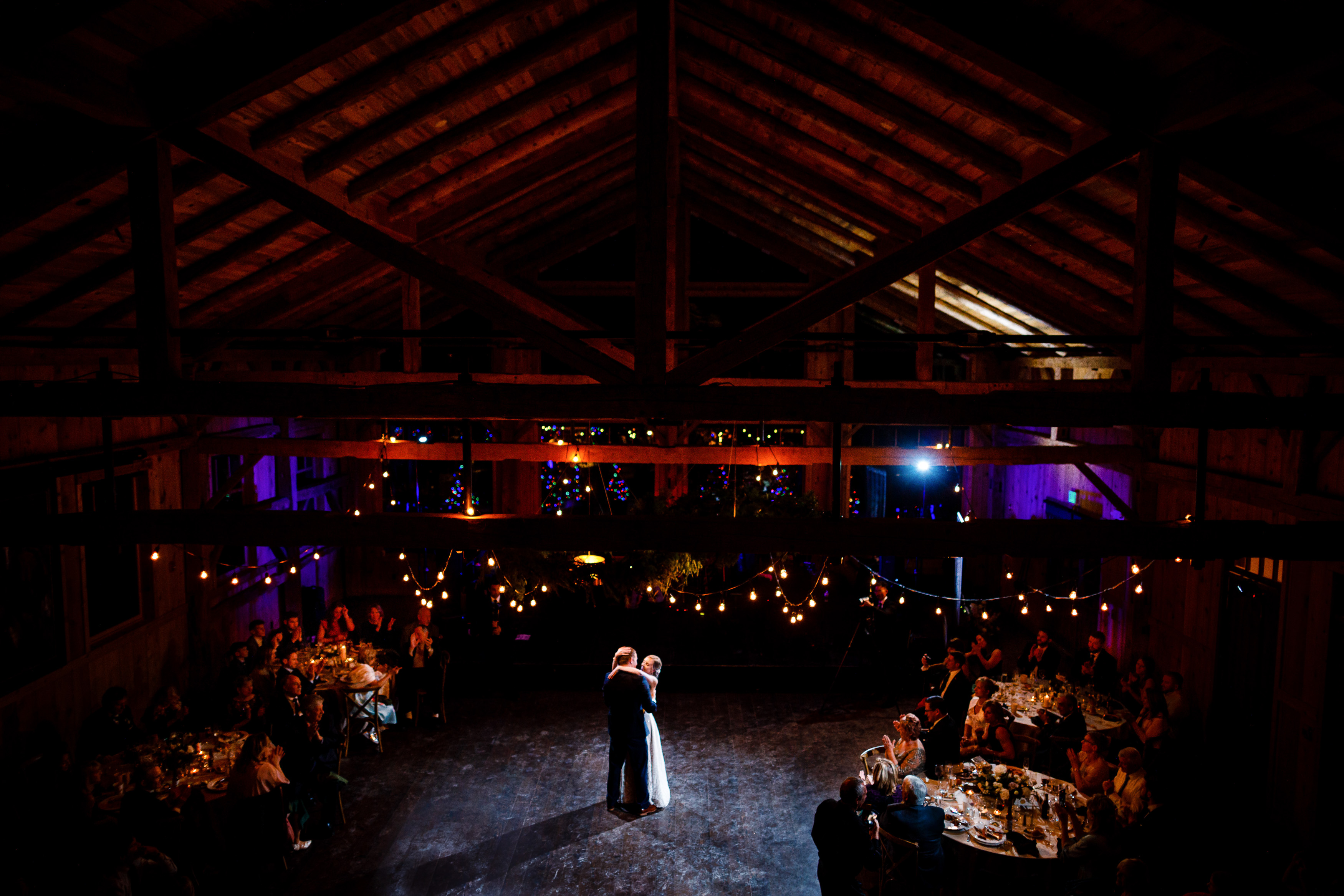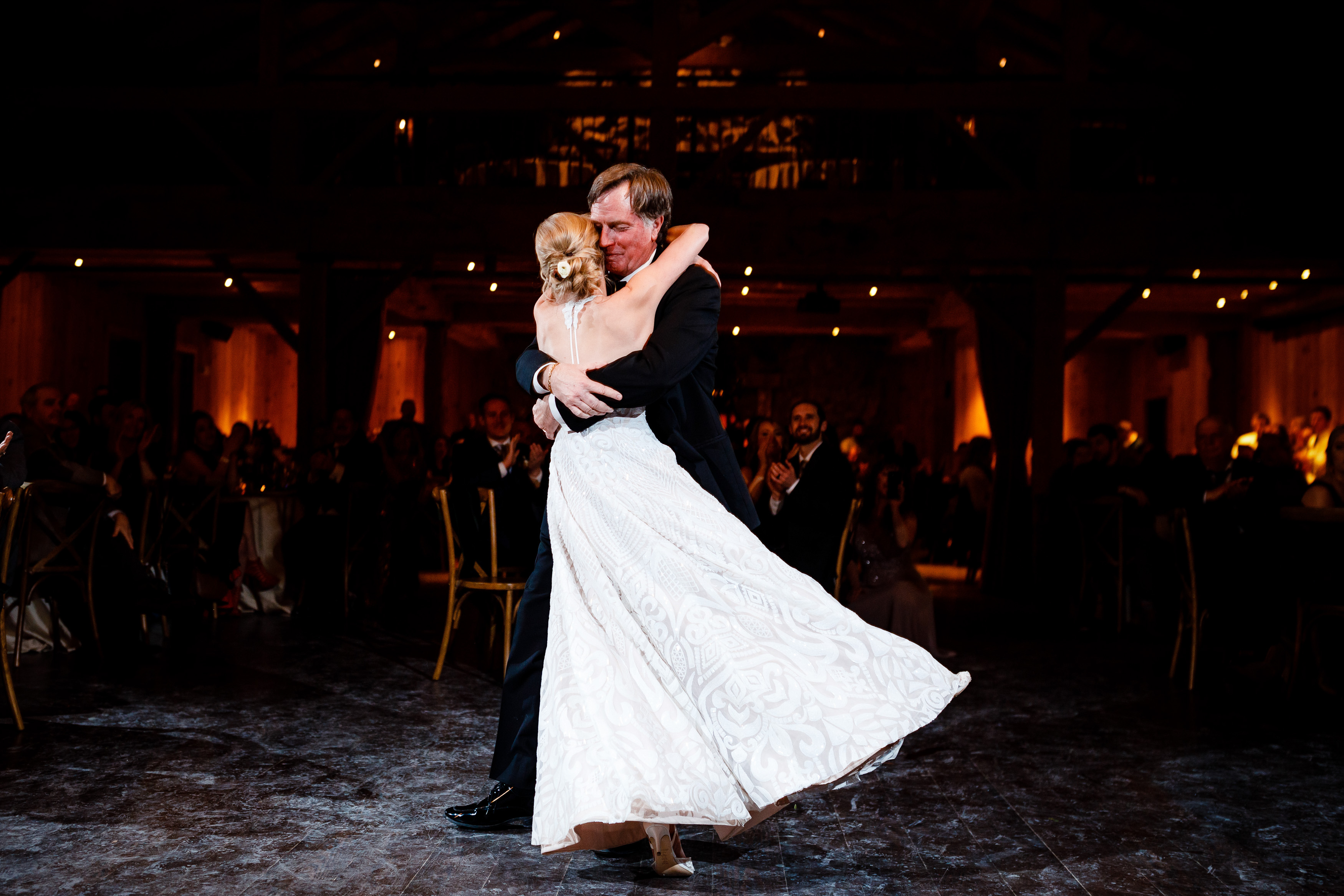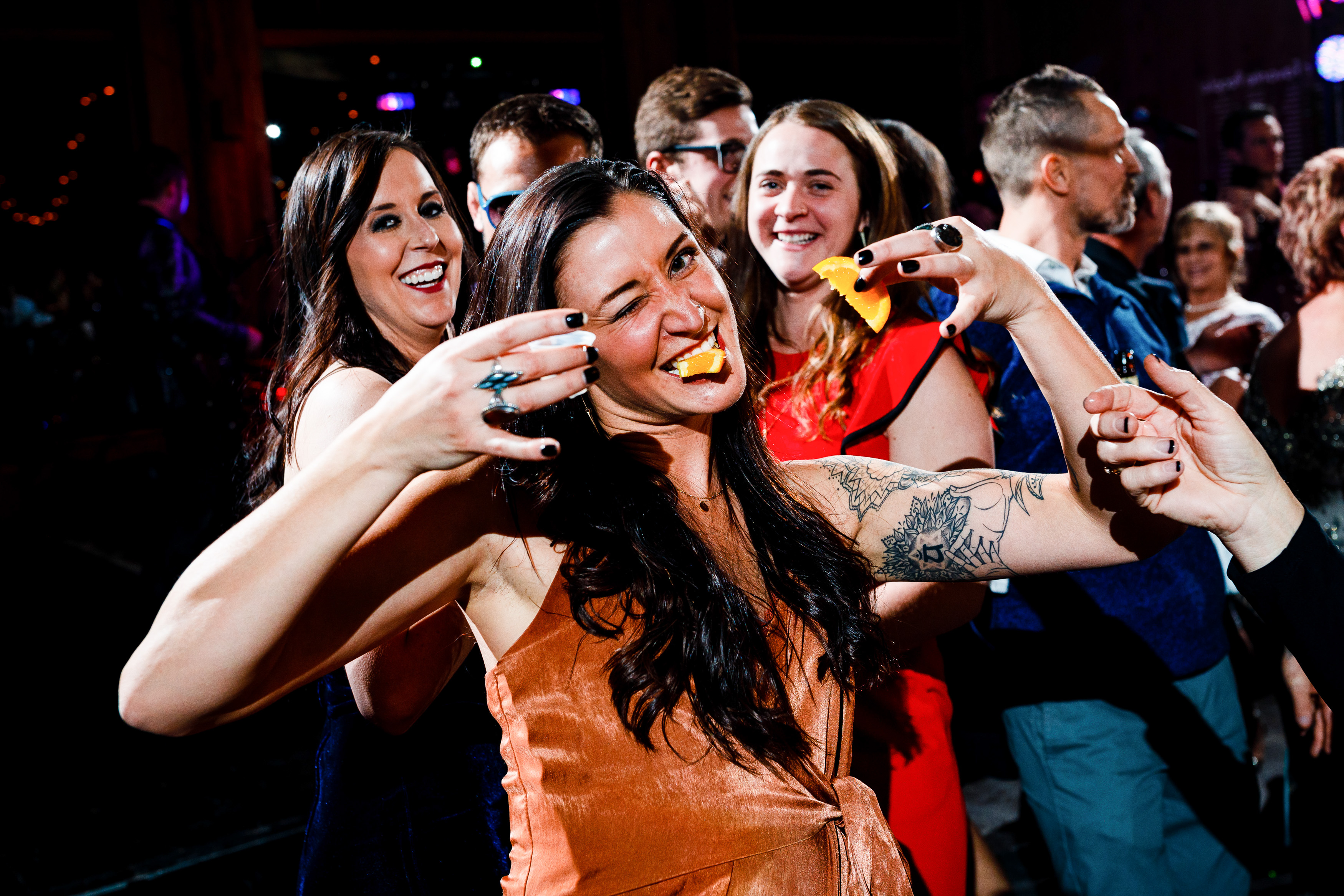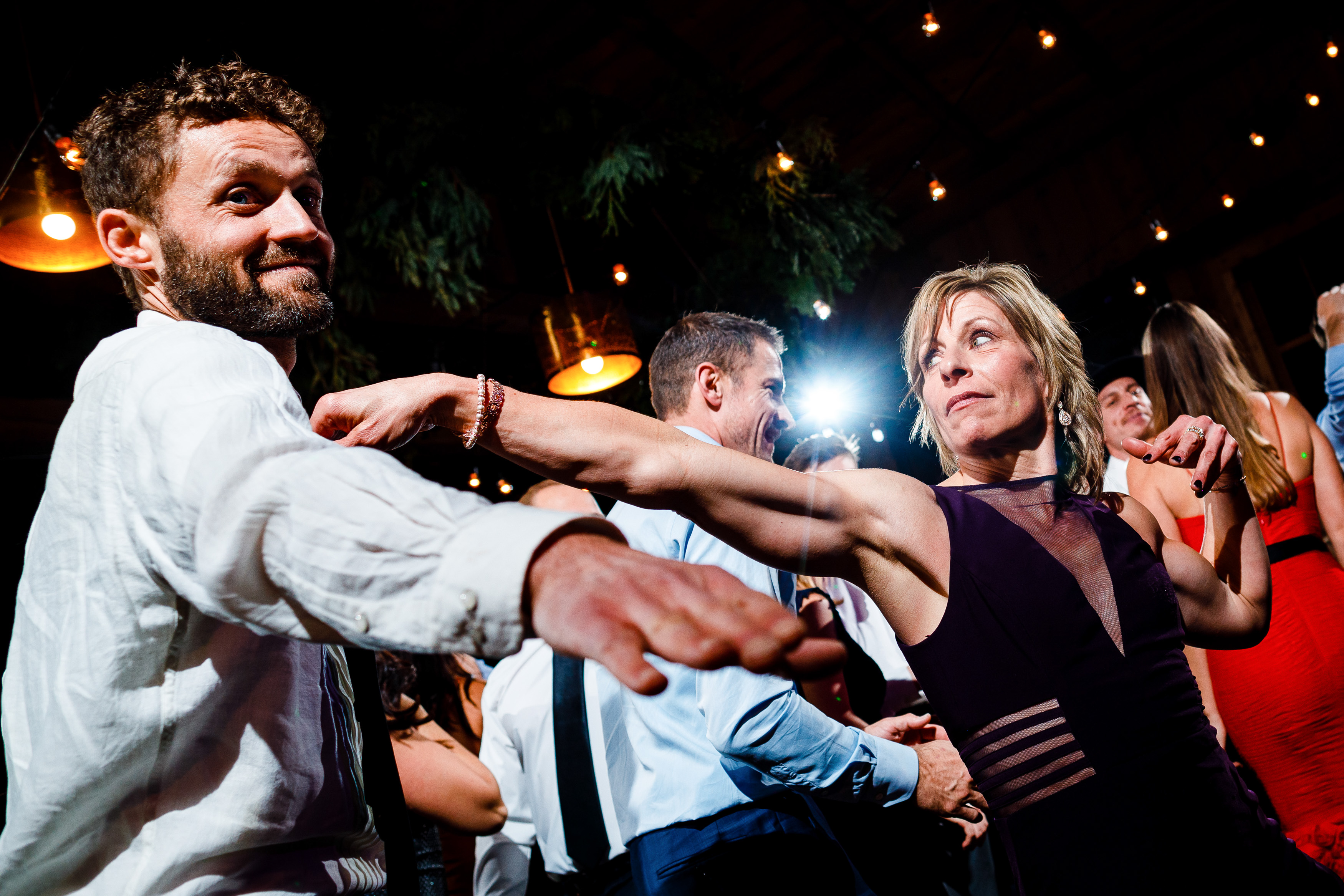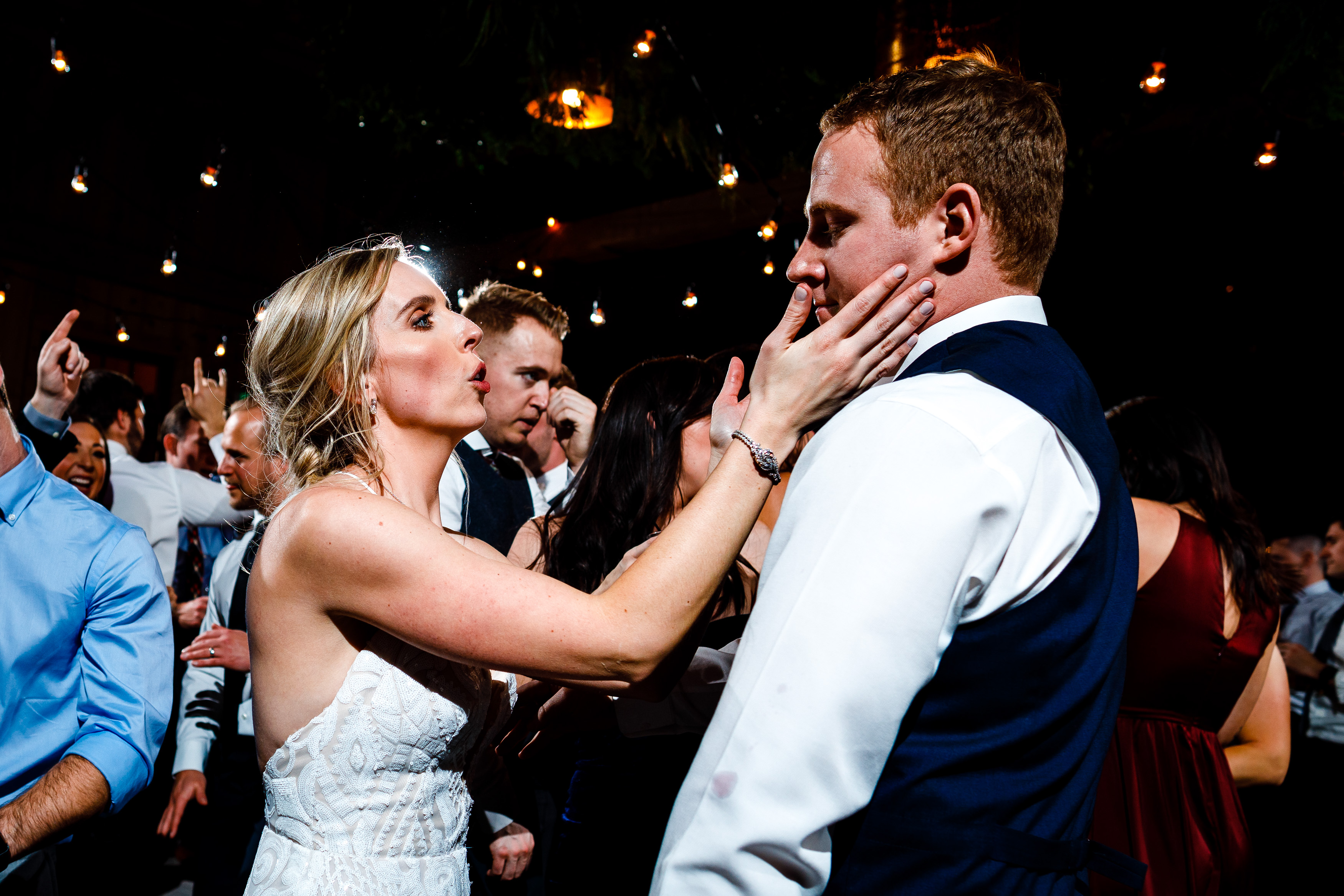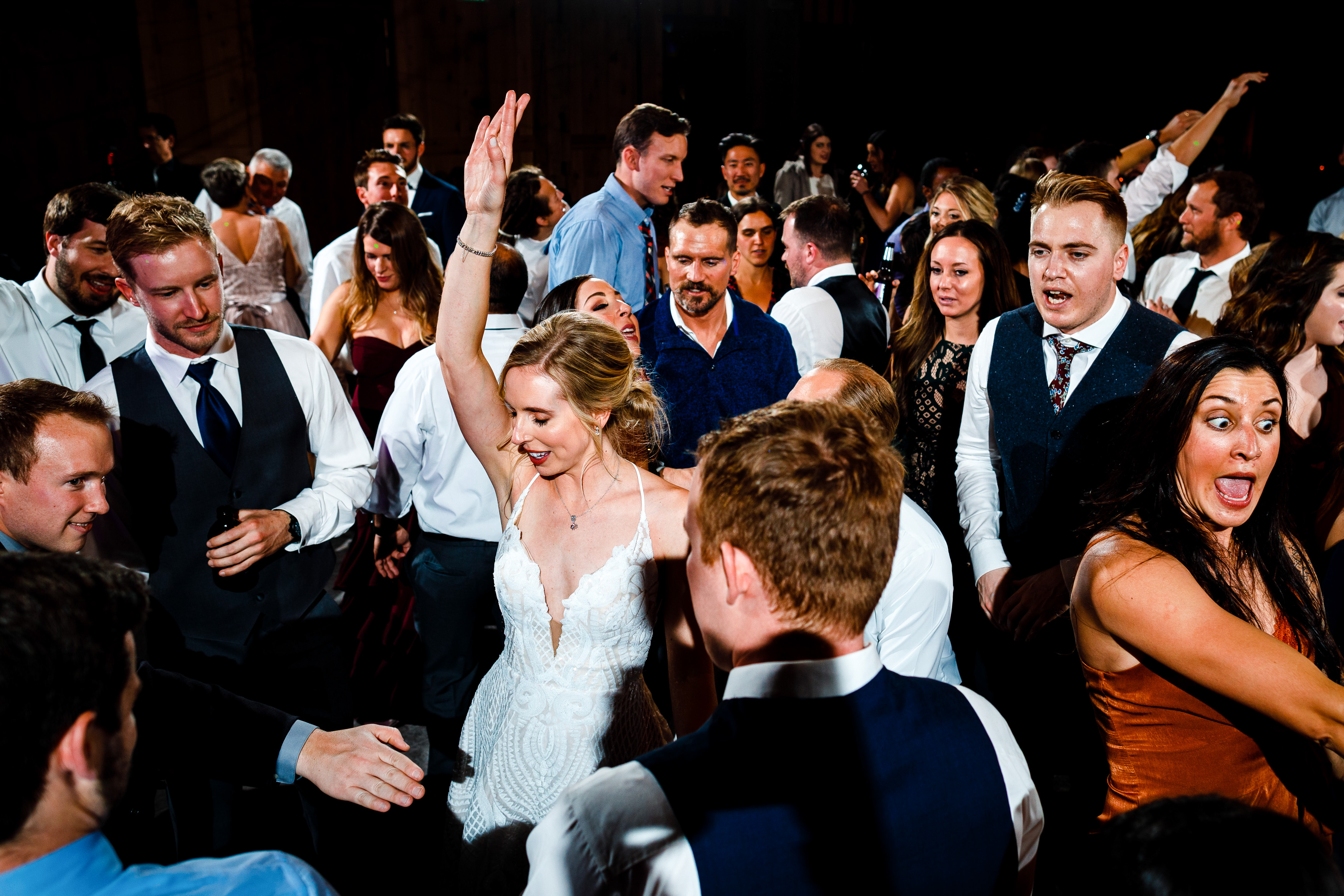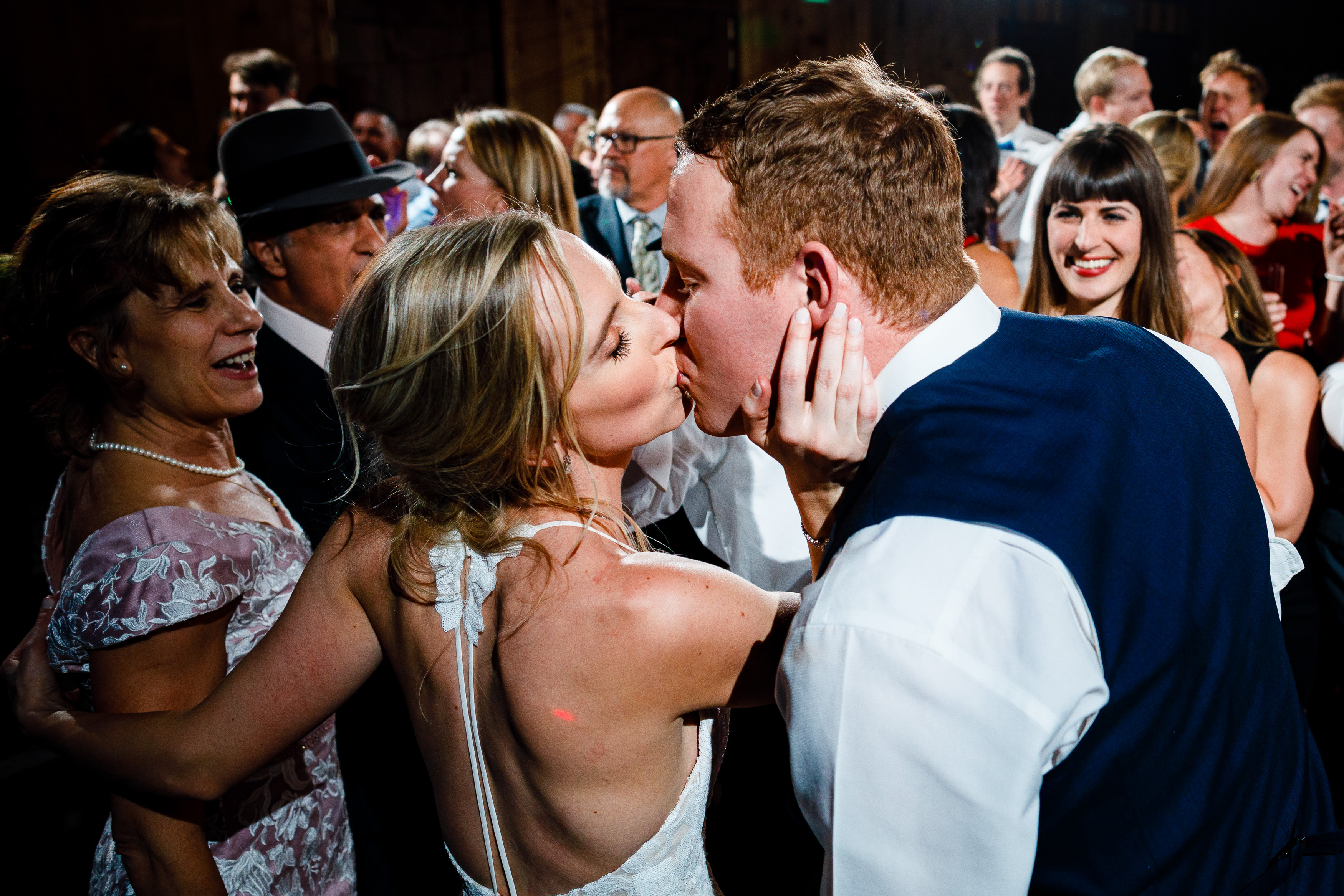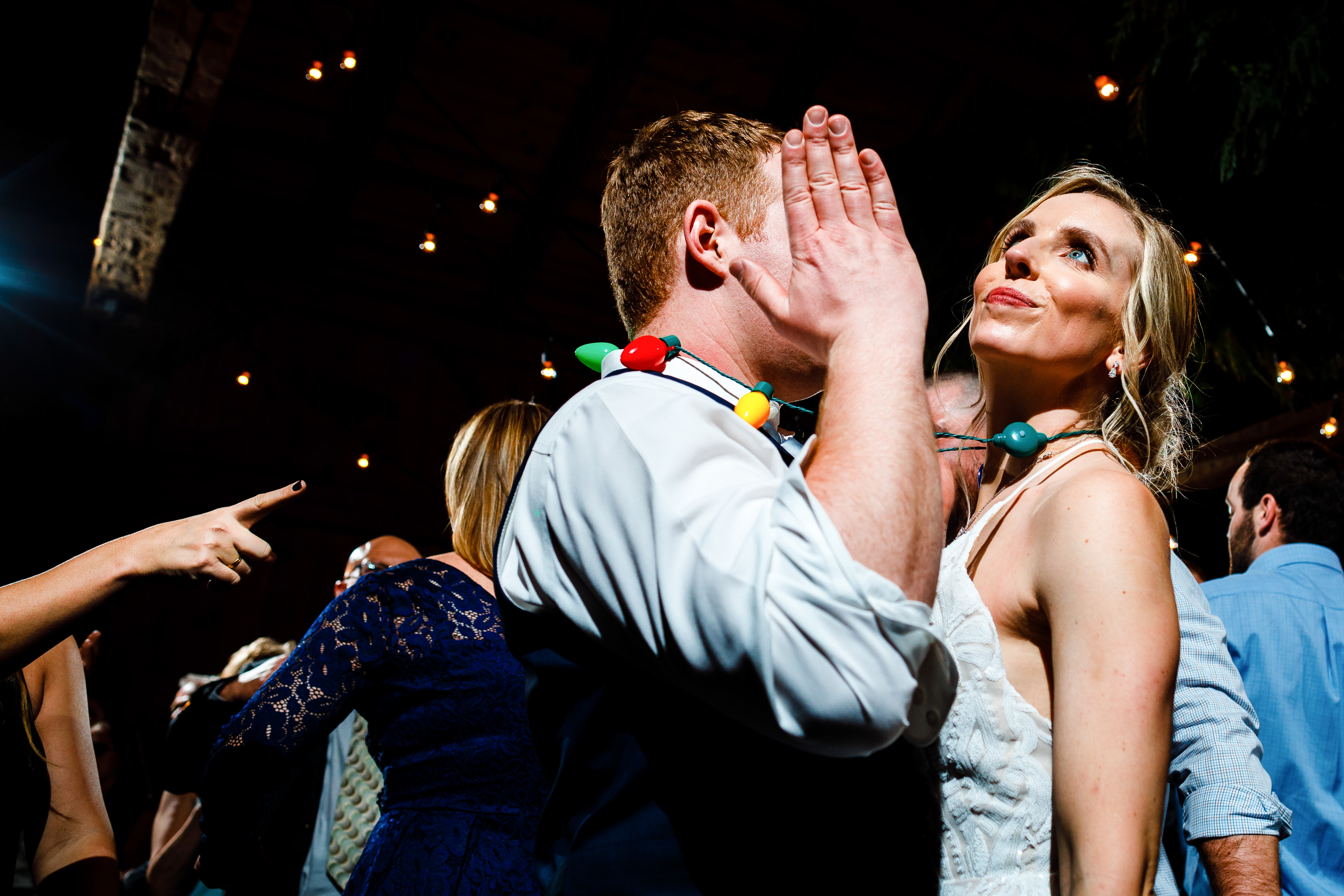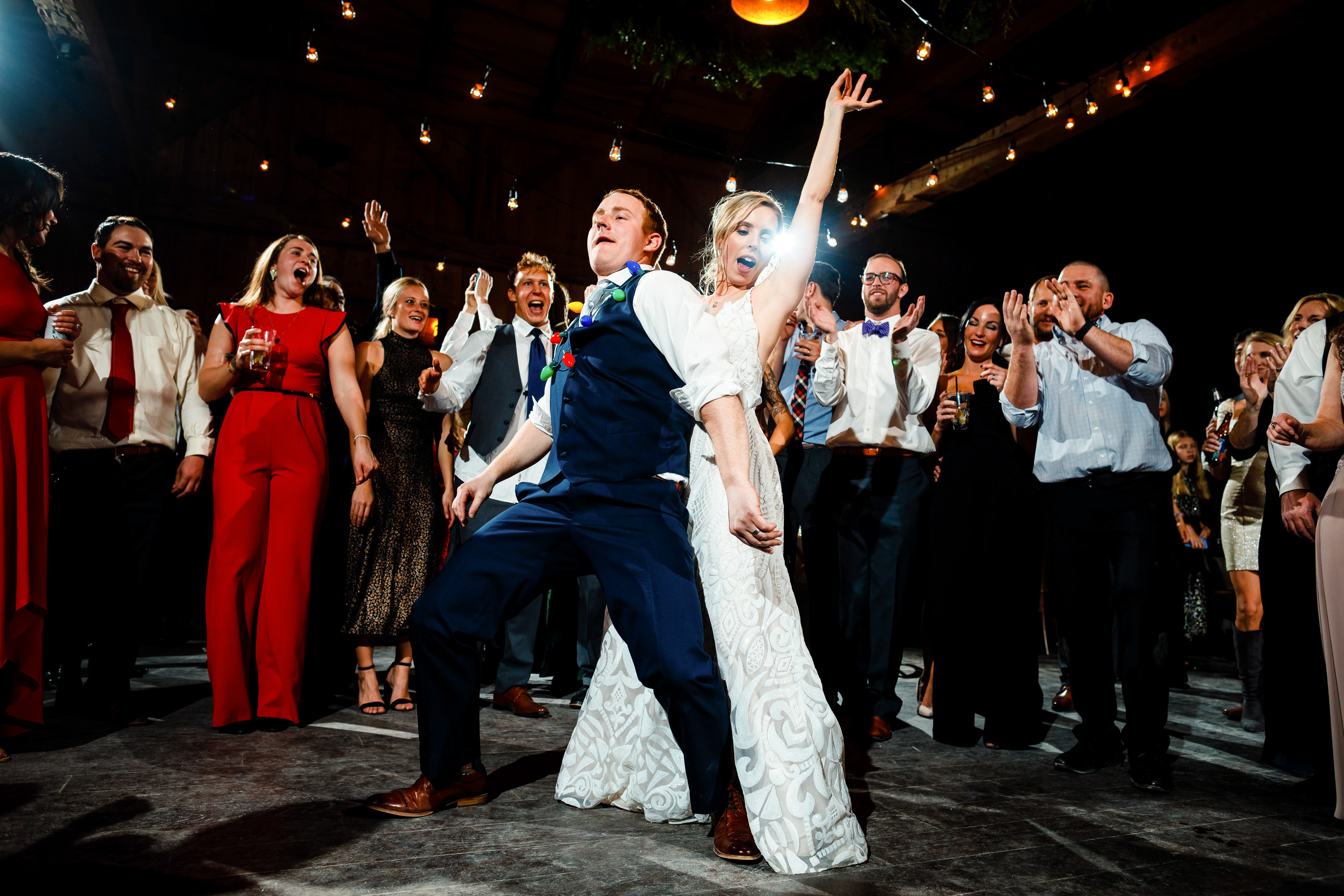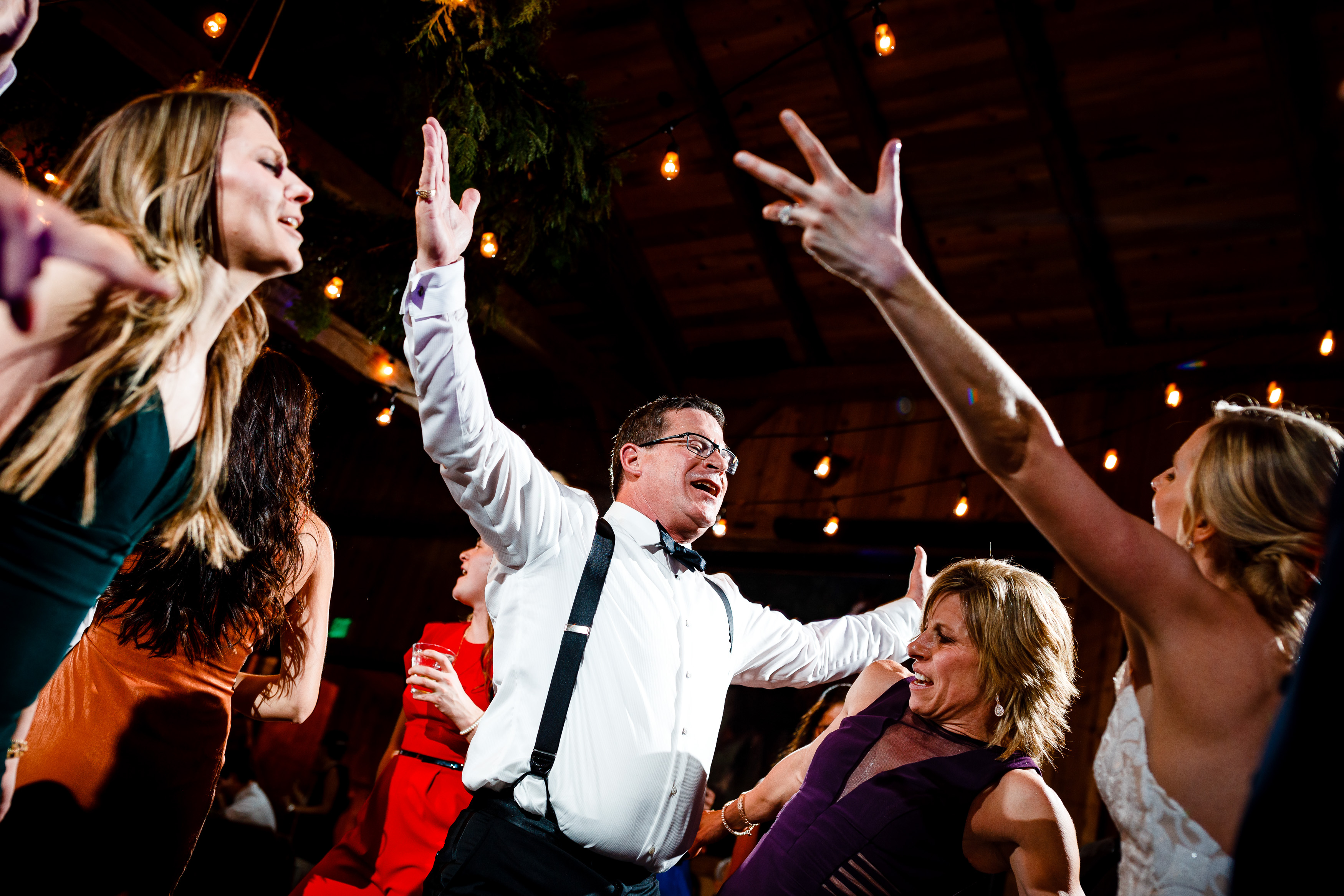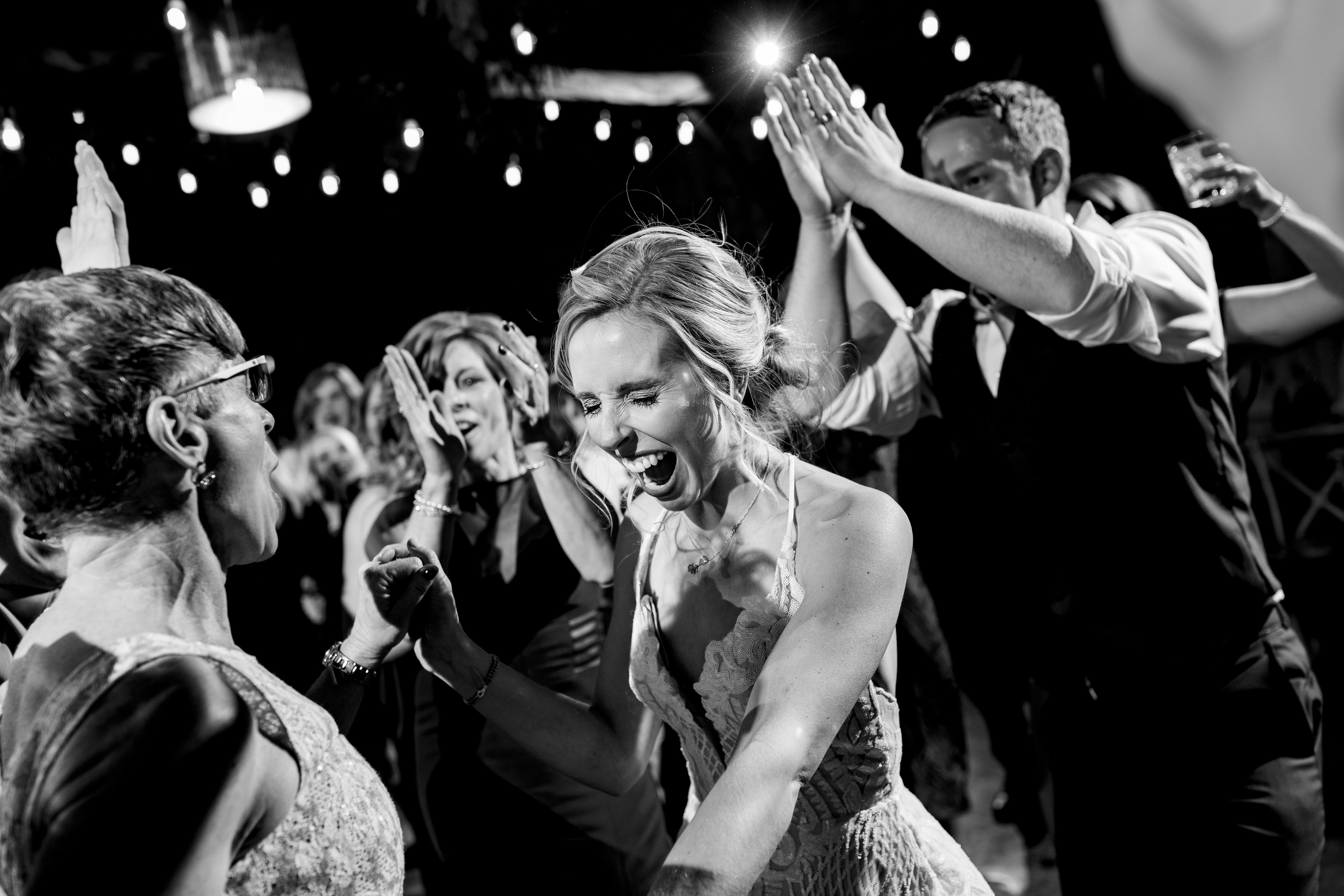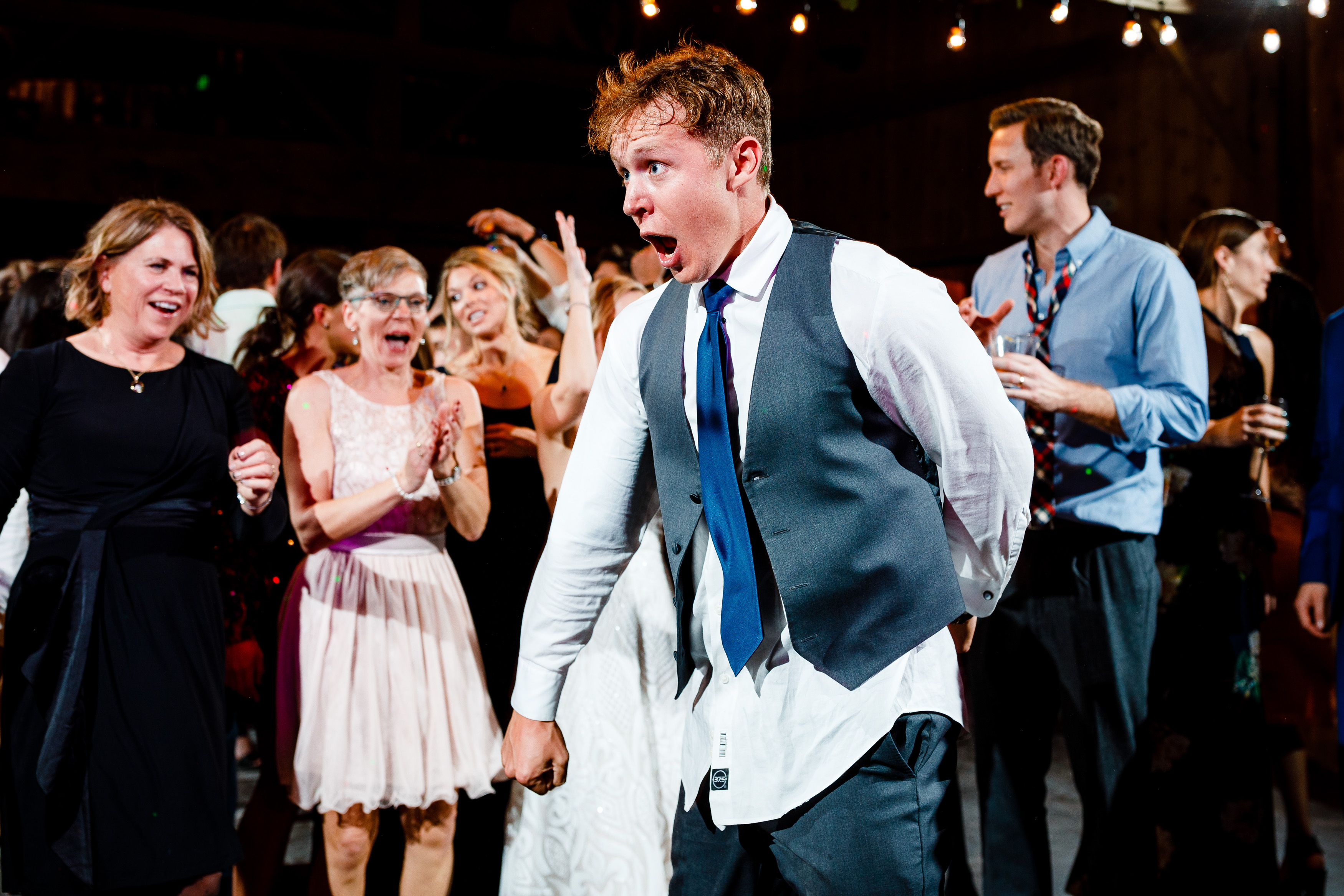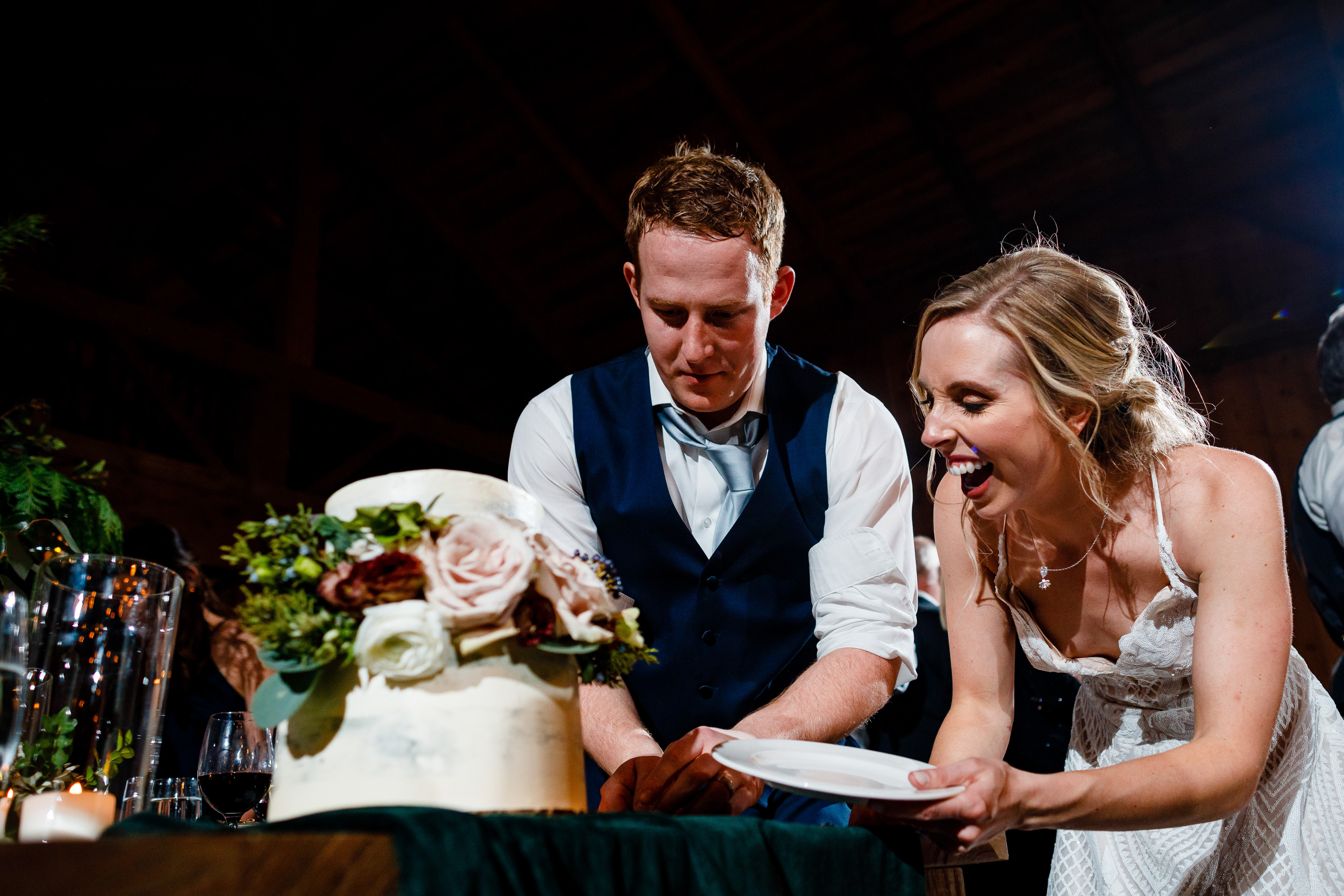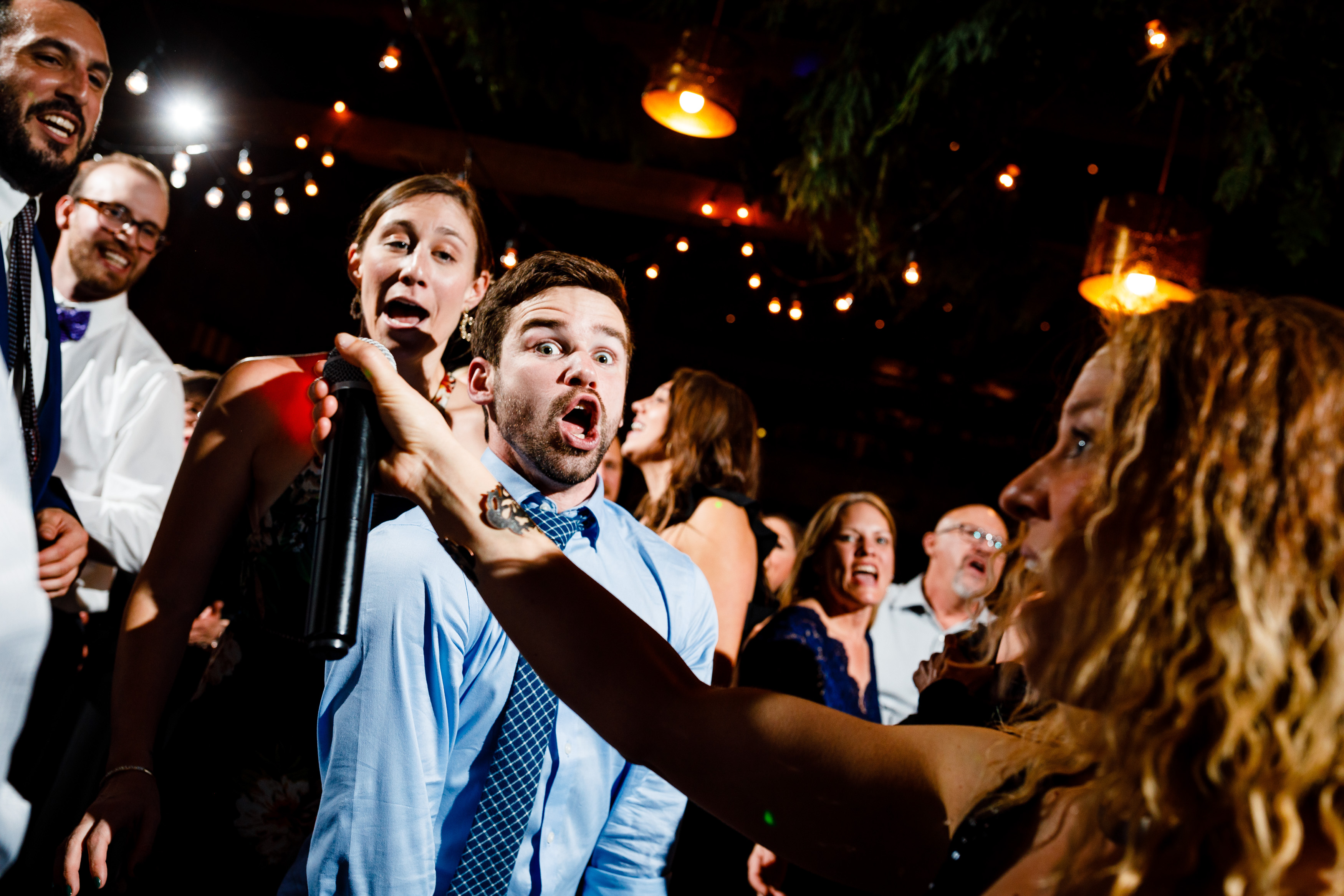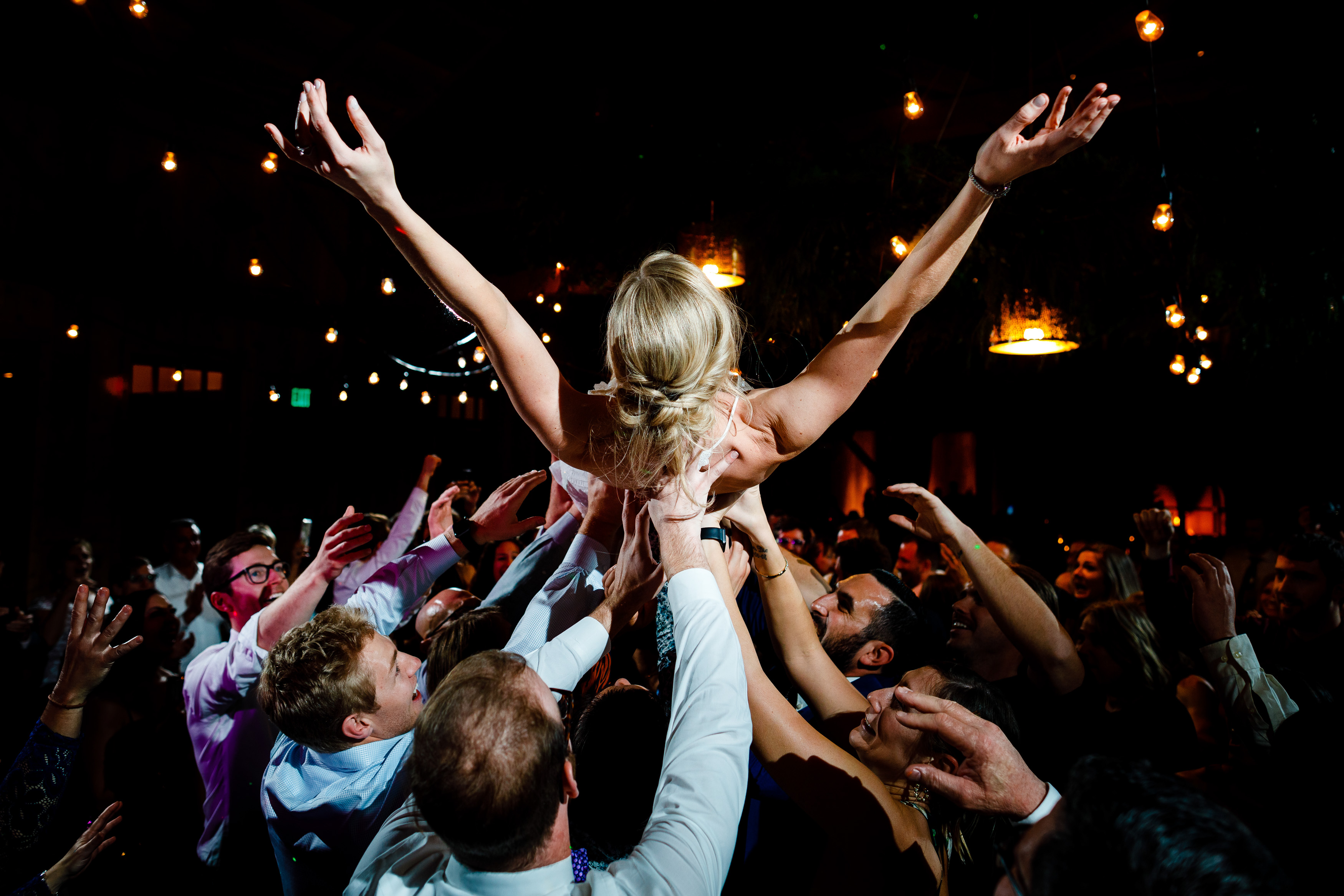 We've got more...