We find ourselves at Camp Hale several times a year and its quickly become one of our favorite venues, but all of our shoots have been weddings. Never an engagement… so when Dustin reached out, wanting to pop the question on top of a mountain, we quickly suggested a Nova Guides Snowmobile Tour for his mountain top proposal.
Coming from Florida, the most snow these two had ever seen was a few inches, which is a far stretch from the multiple feet of snow the Rocky Mountains adorn all winter long. Needless to say, they were in awe of all the different ways to slide, ride and play in our winter wonderland. After a day of sliding down the ski runs at Keystone, Dustin wanted to finish off their Colorado vacation with a bang. The ring, in his possession for nearly two years, needed a new home… on Sarah's finger.
We secretly joined their snowmobile tour as random guests and after a quick rundown and cruise through the flats, we headed up Ptarmigan Pass. Our first stop was on top of Machine Gun Ridge, which was the highest point of our tour, but also the windiest. After a quick discussion between Stacy and I, we decided not to give Dustin the code word. Its a good thing we did.
A few miles later we stopped at an overlook of the Sawatch Range. No wind. No audience. It was perfect. "Man its bright out here," I said. Dustin then asked Sarah if she could take off her helmet so they could take a photo. Stacy and I quickly unpacked our cameras just in time to capture their Colorado Mountain Top Proposal. After several minutes of hugging, crying and laughter, Sarah turned and noticed we were not just random patrons, but instead, documenting their engagement.
Shortly after, we hopped back on the sleds to finish our tour before making our way back down to the lodge. Both Stacy and I had the greatest time with these two, as well as Malcolm. We can't think of a better way to pop the question and have to hand it to Dustin for going through with it all. You nailed it. Enjoy these photographs from Dustin & Sarah's proposal story.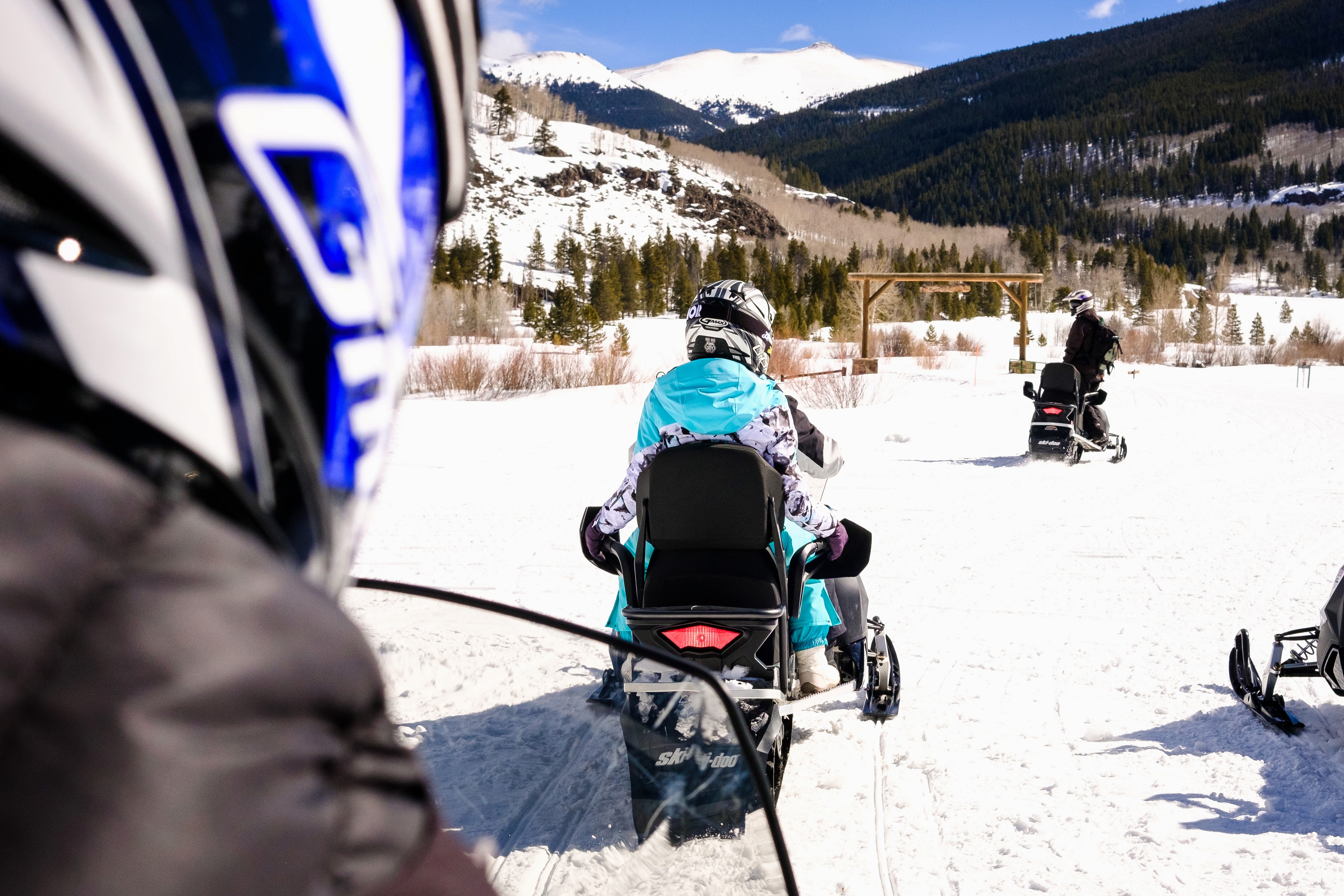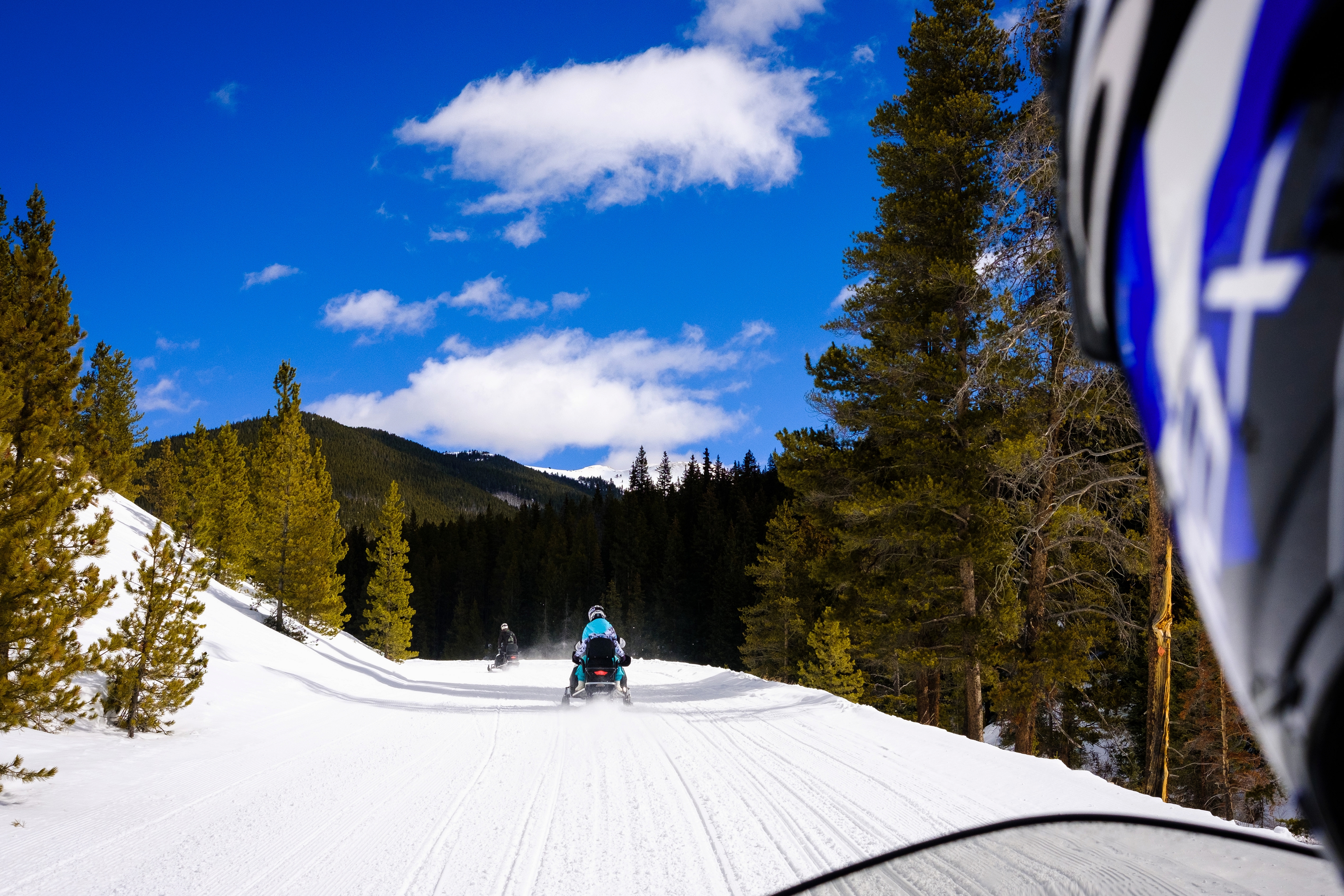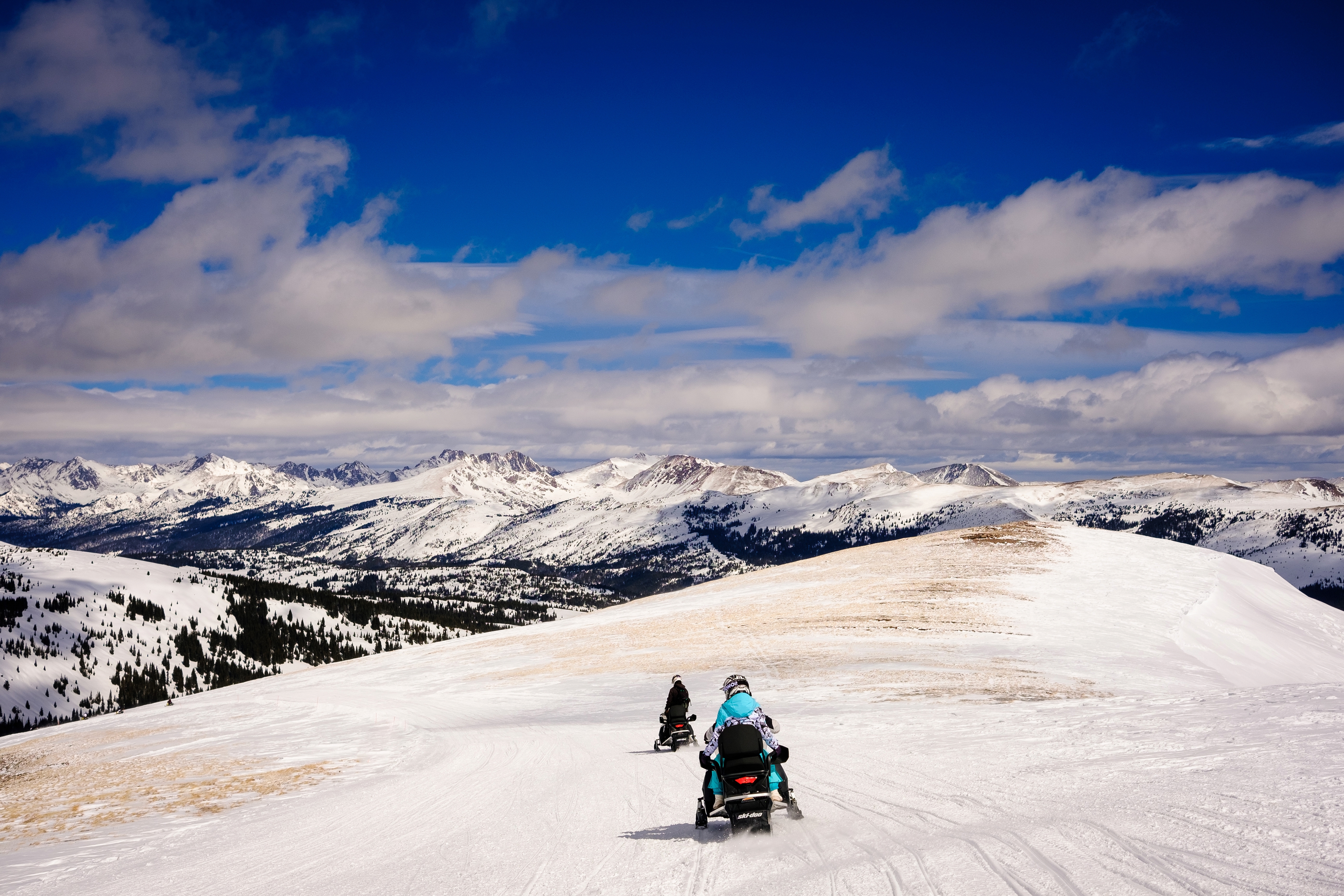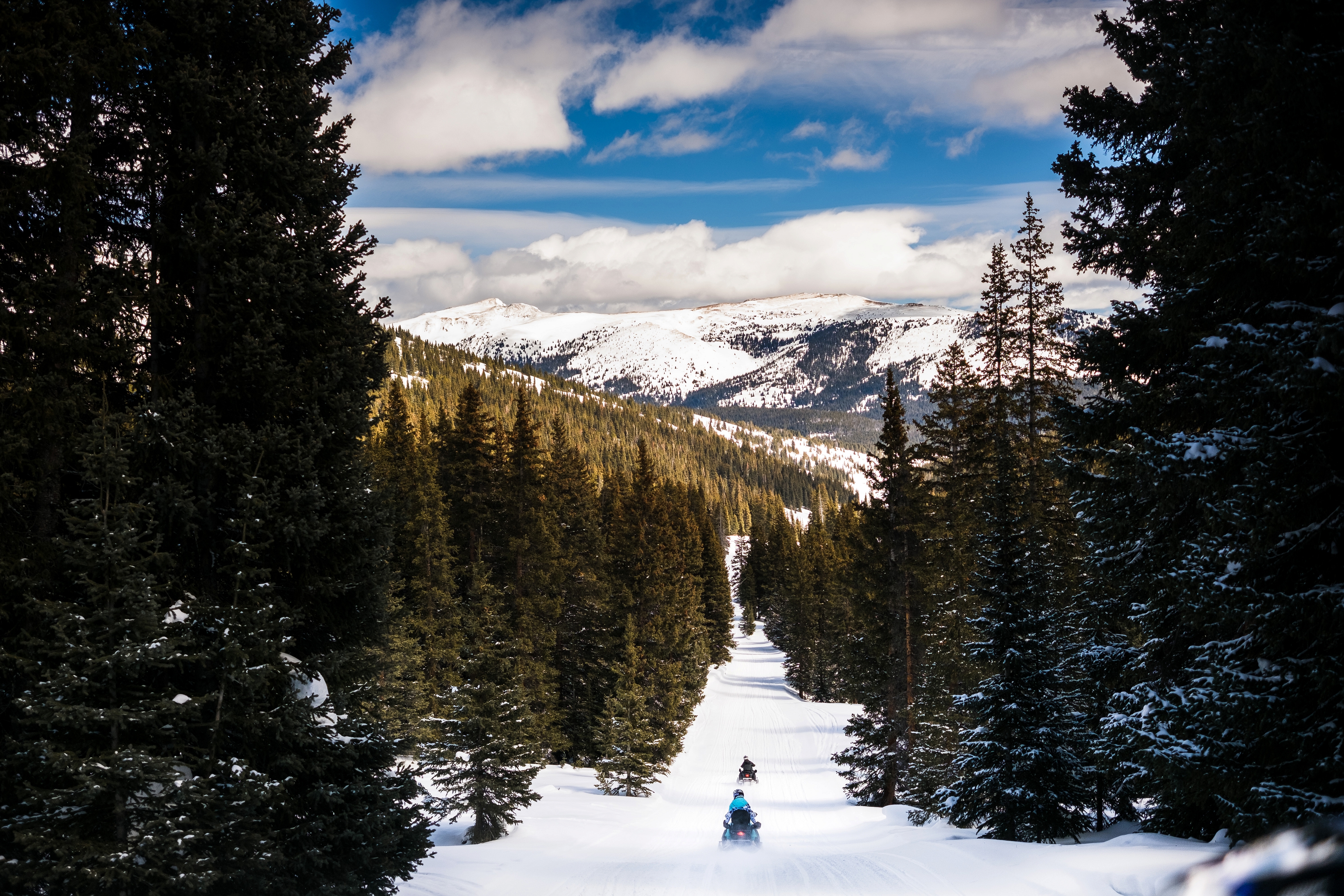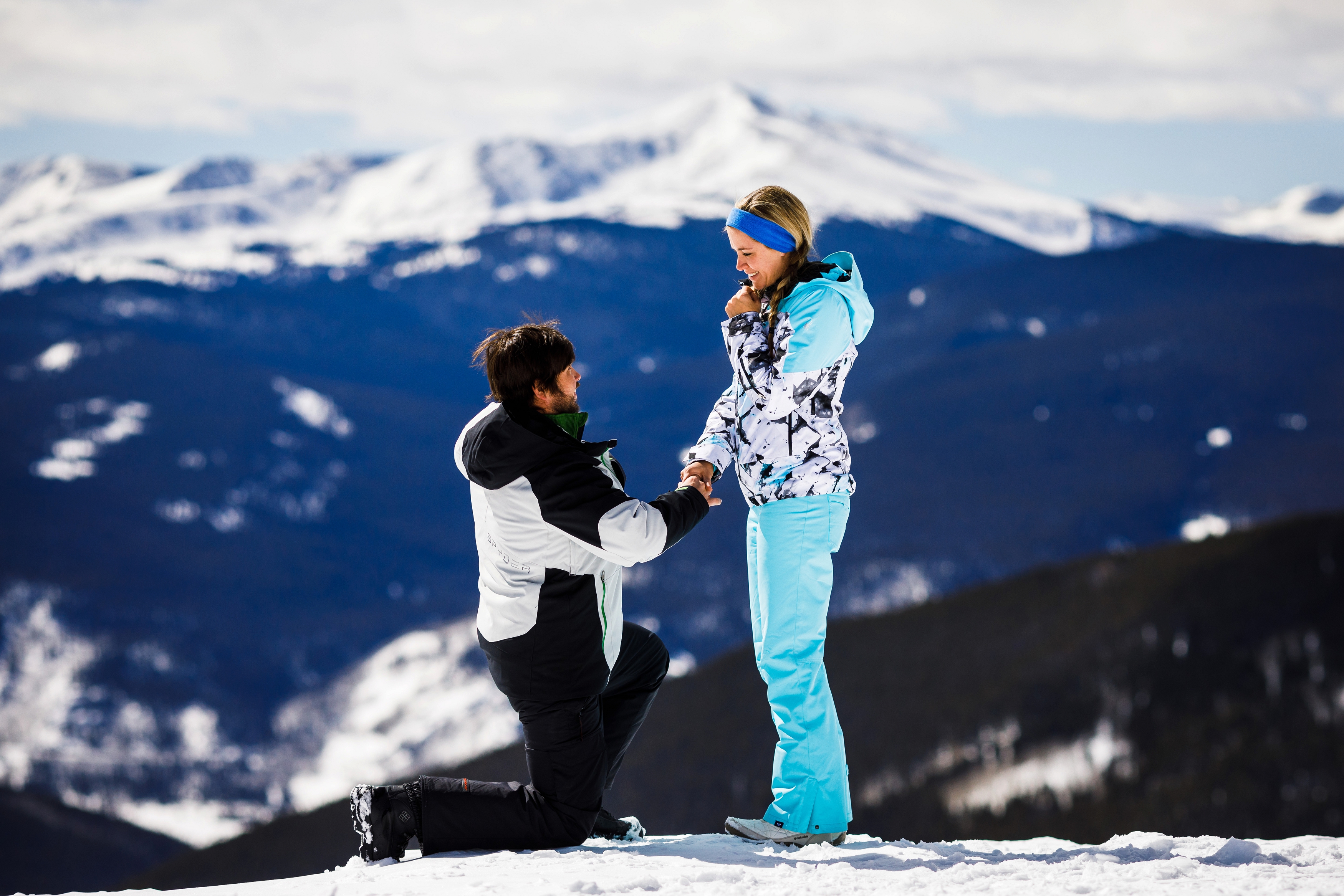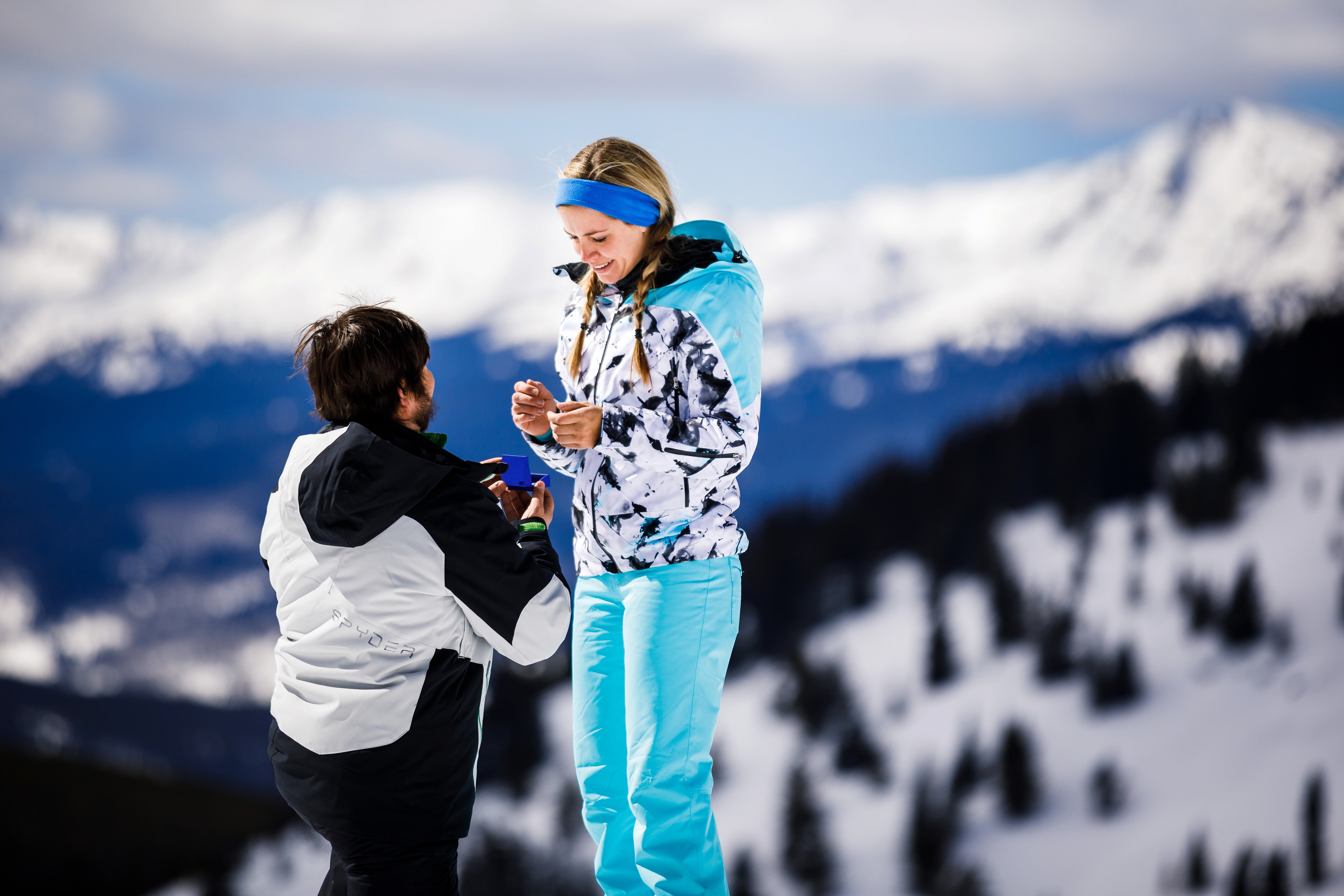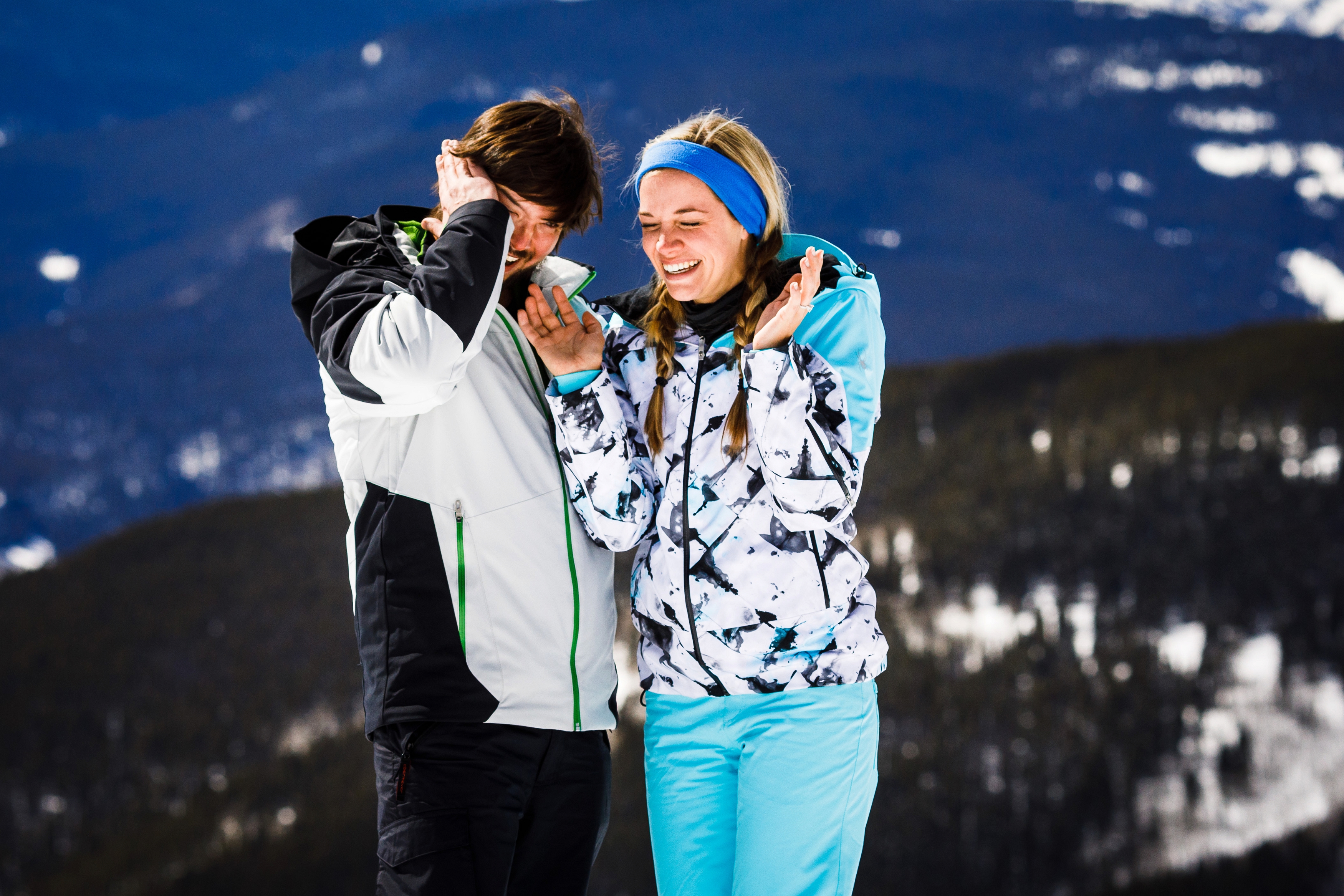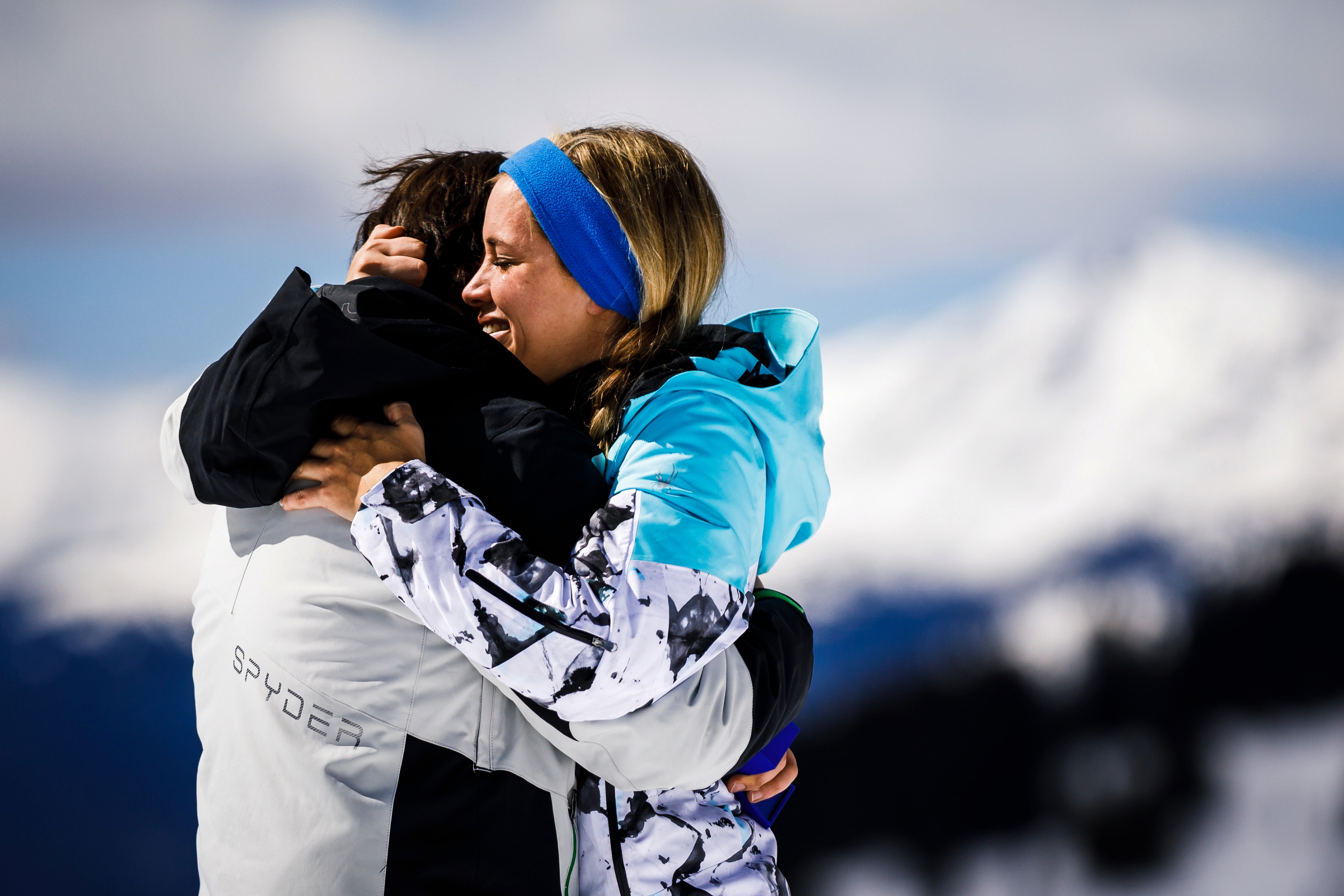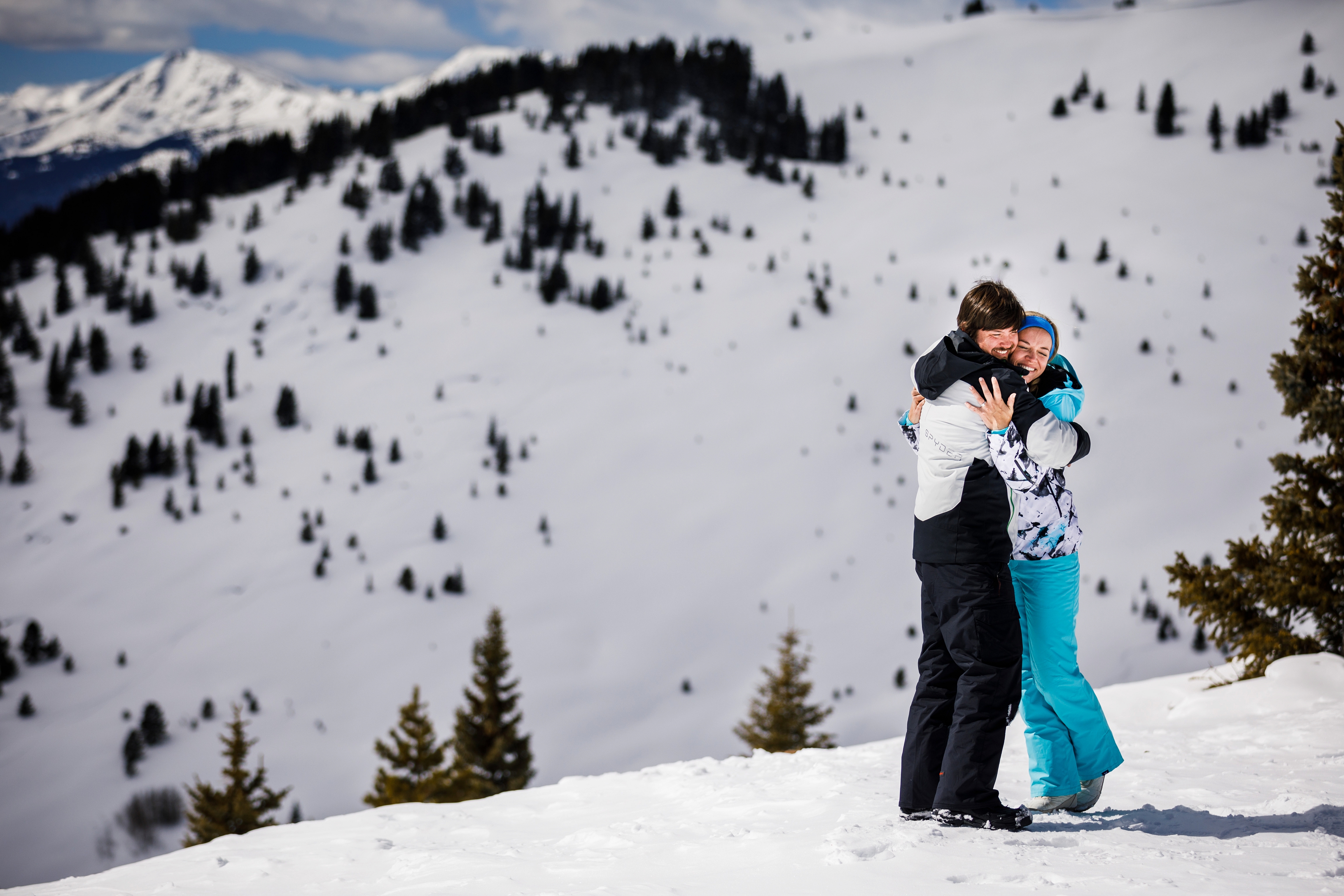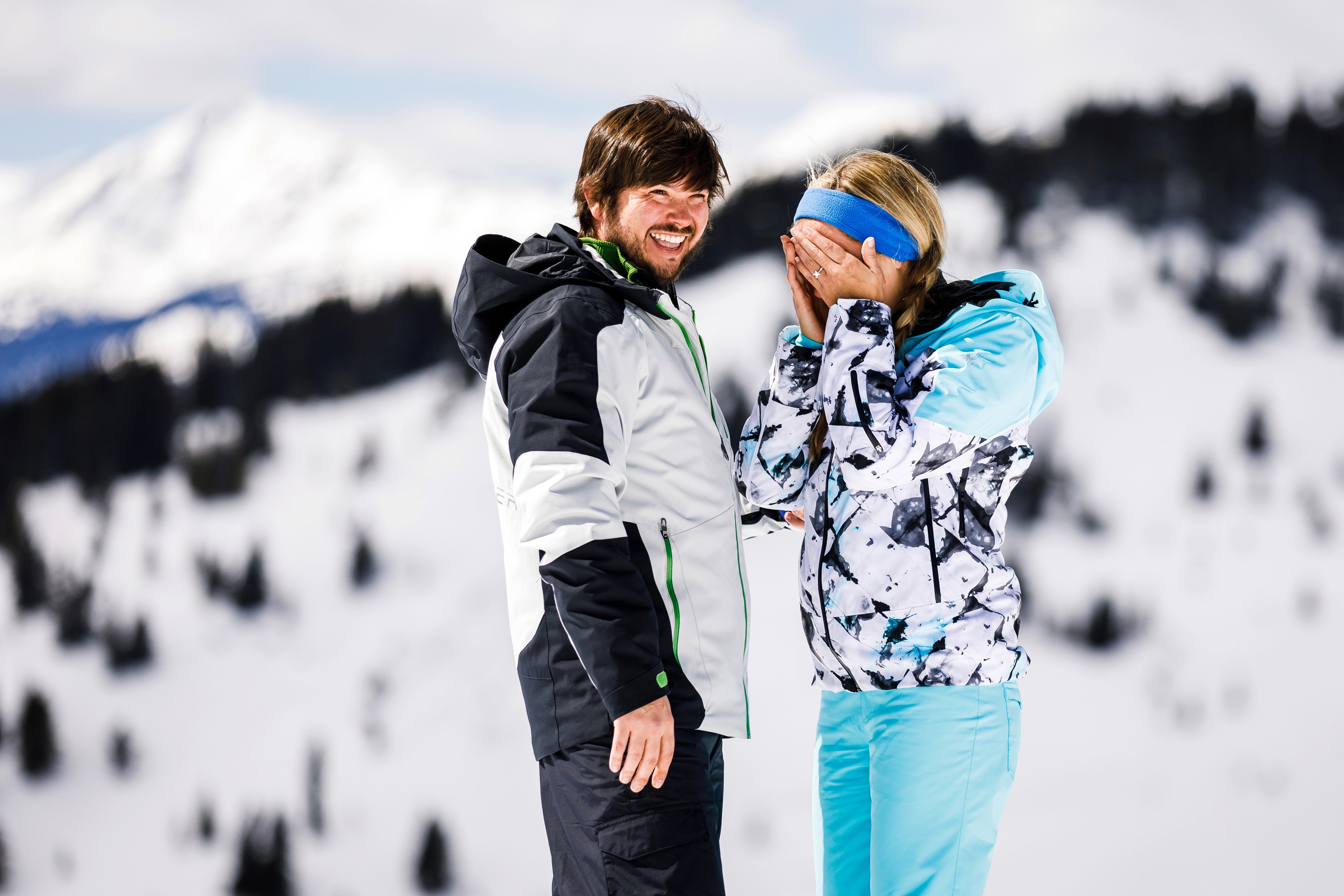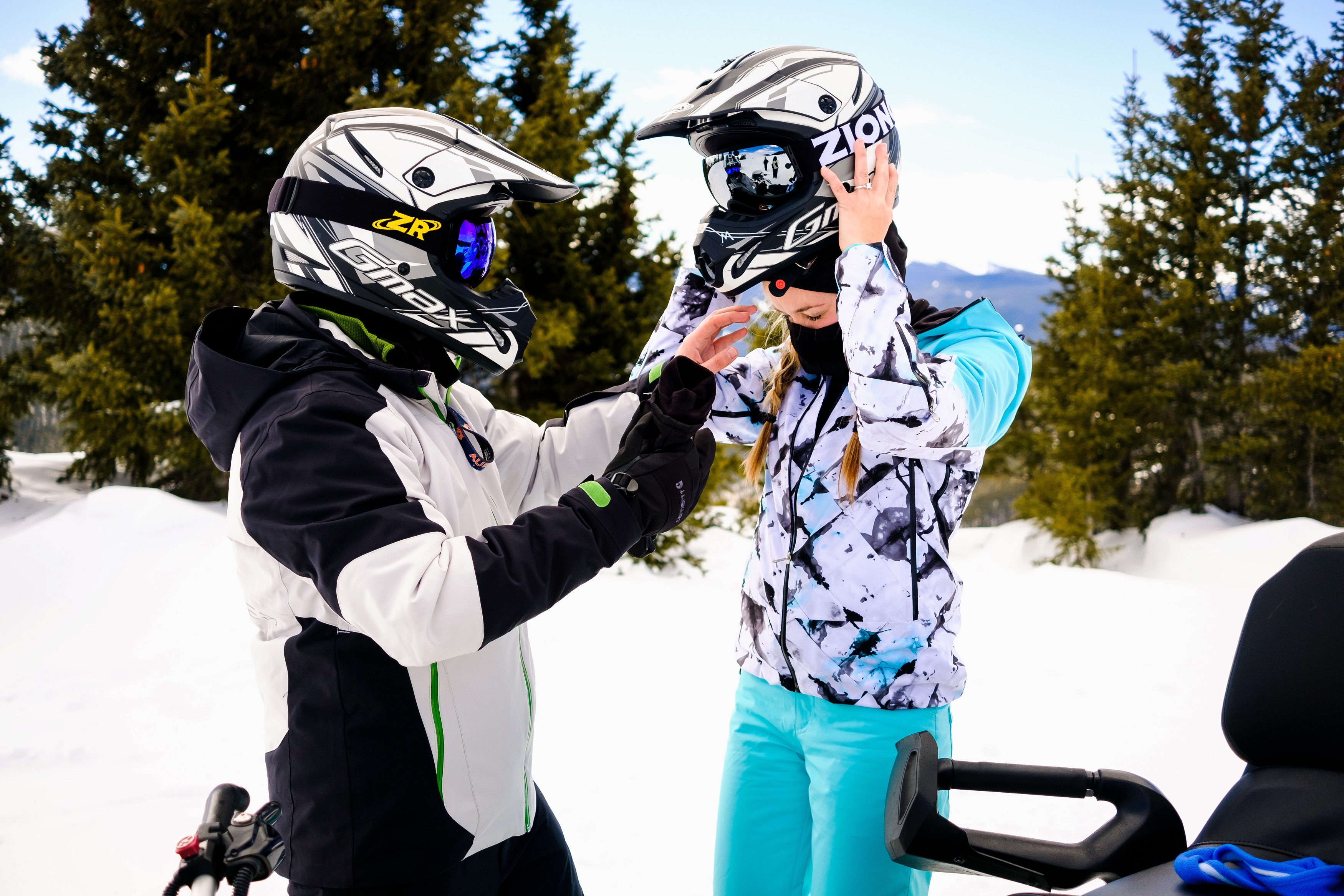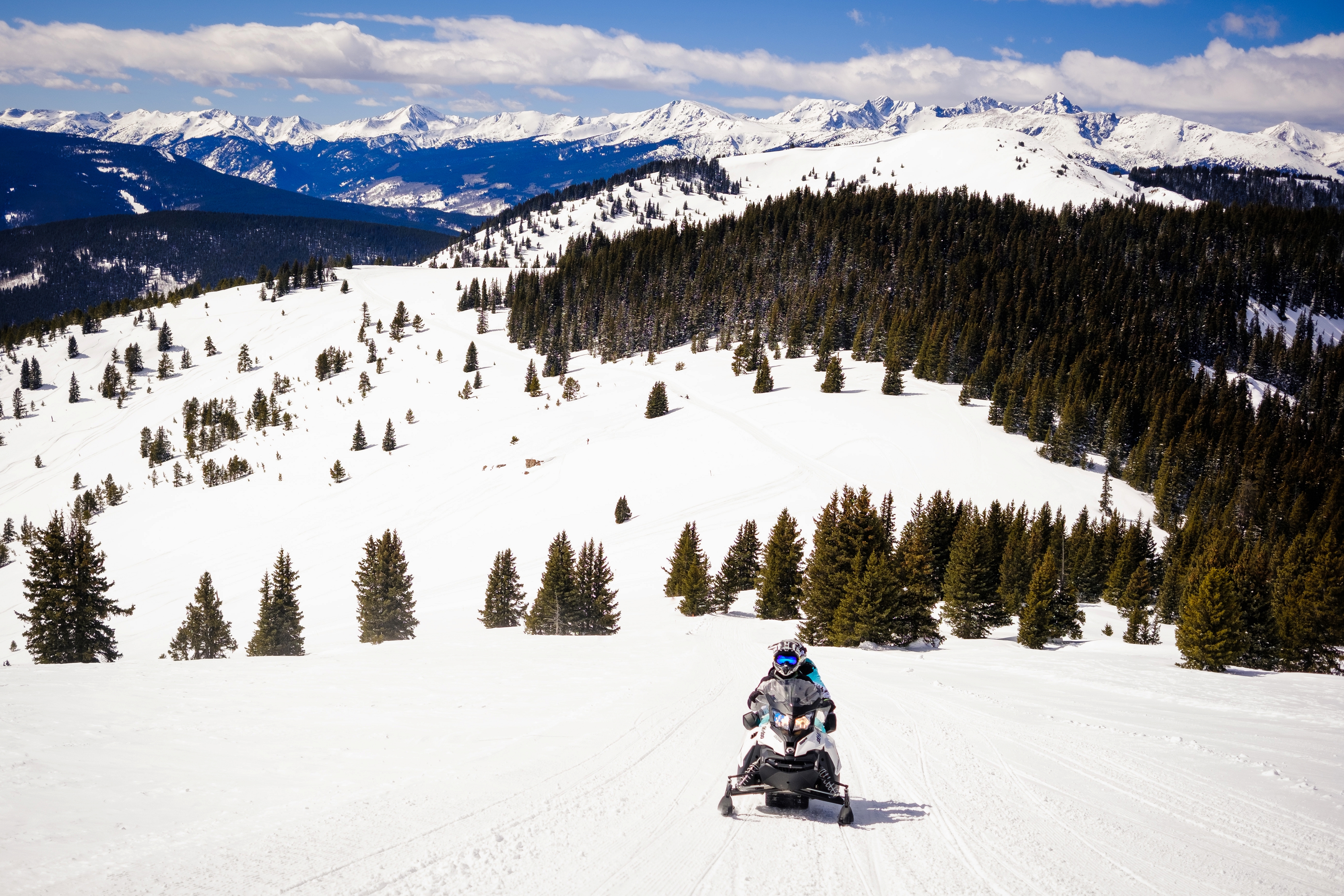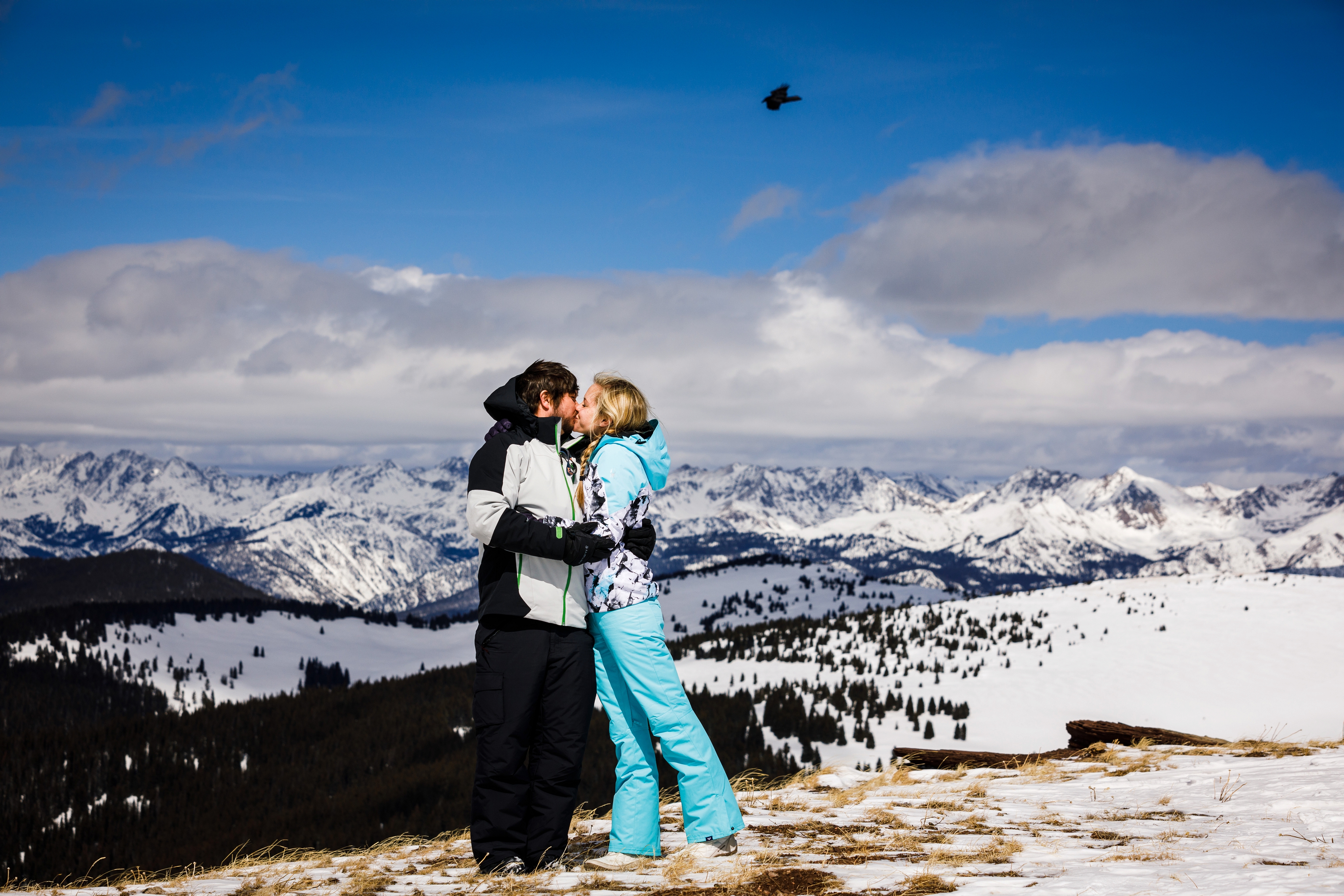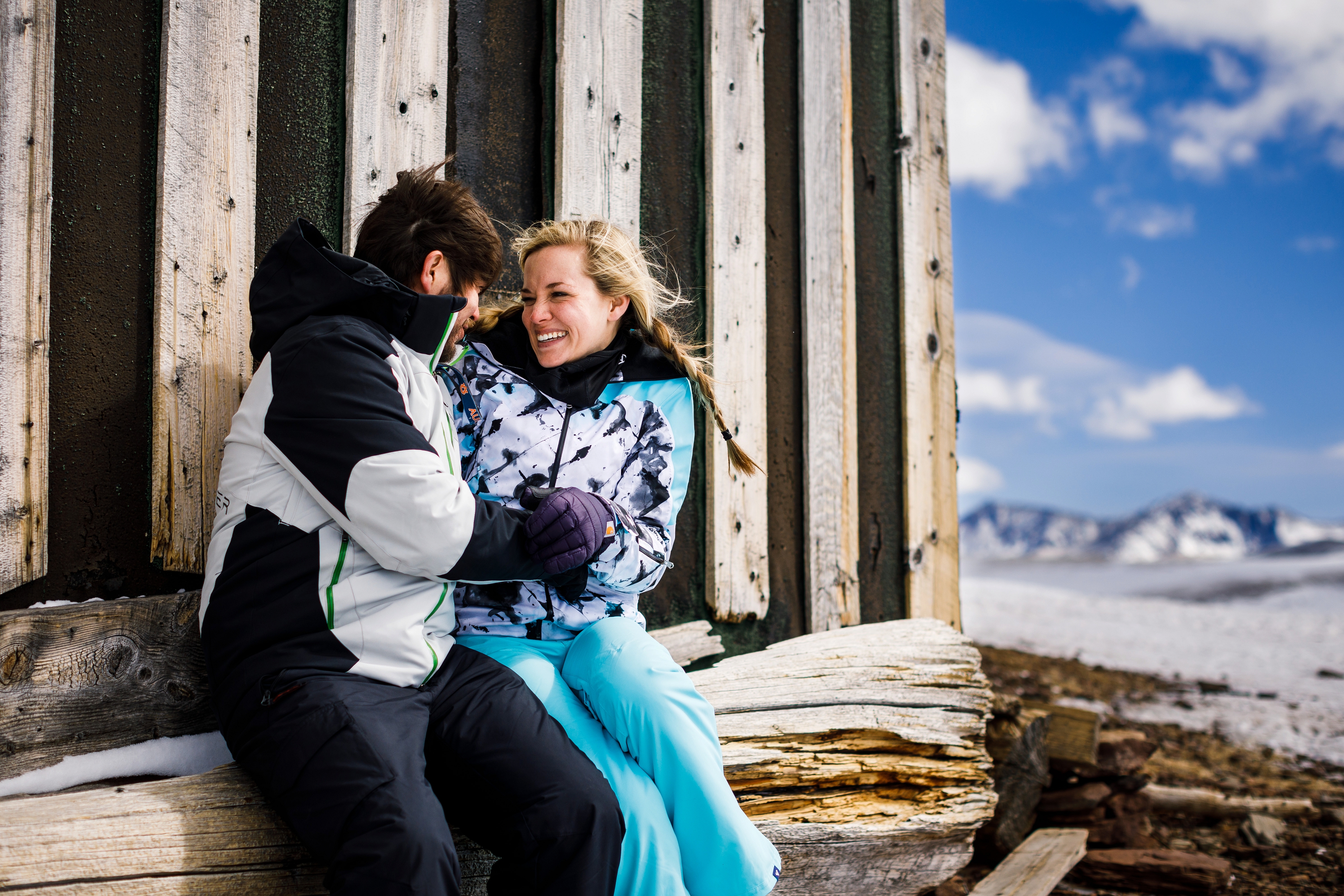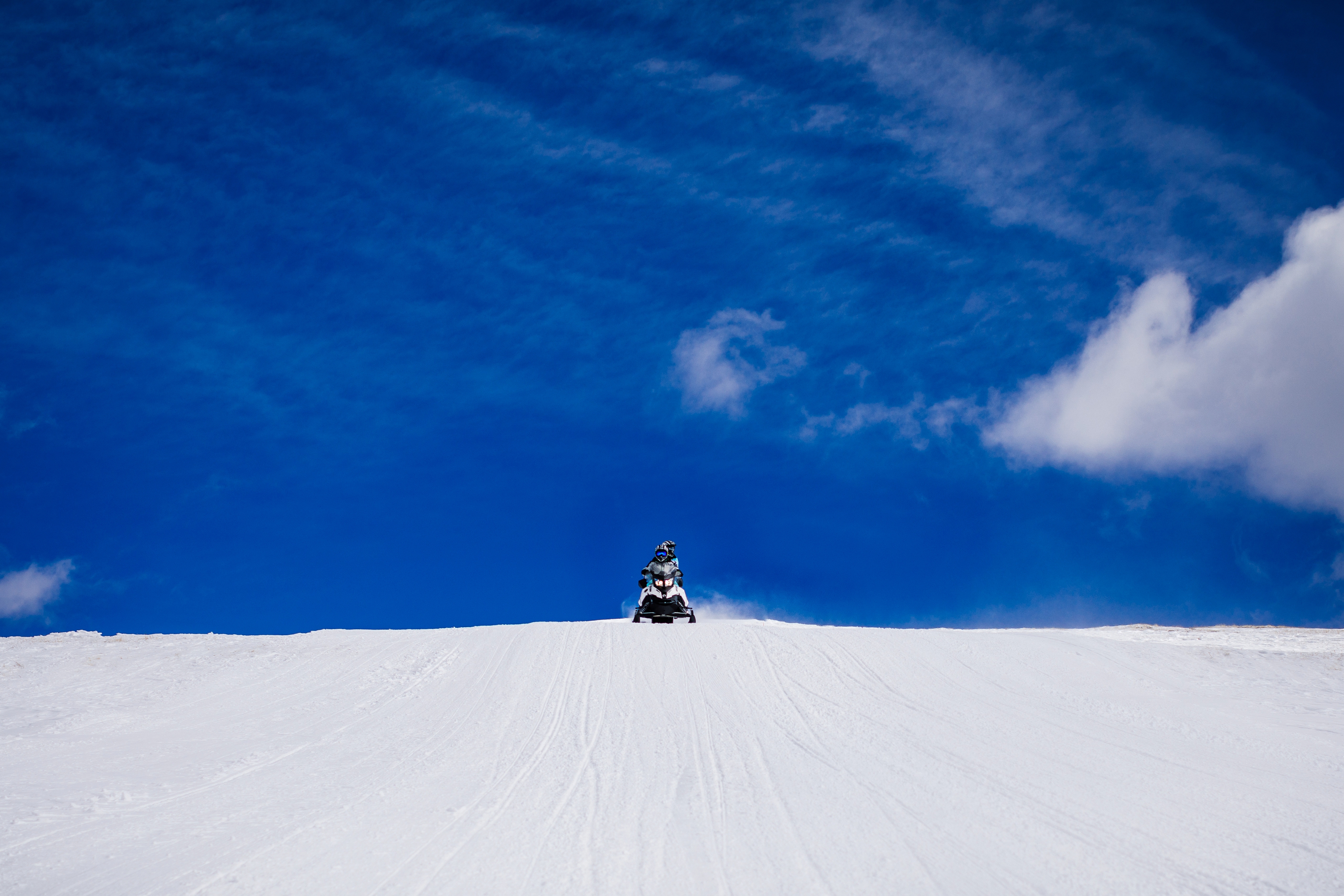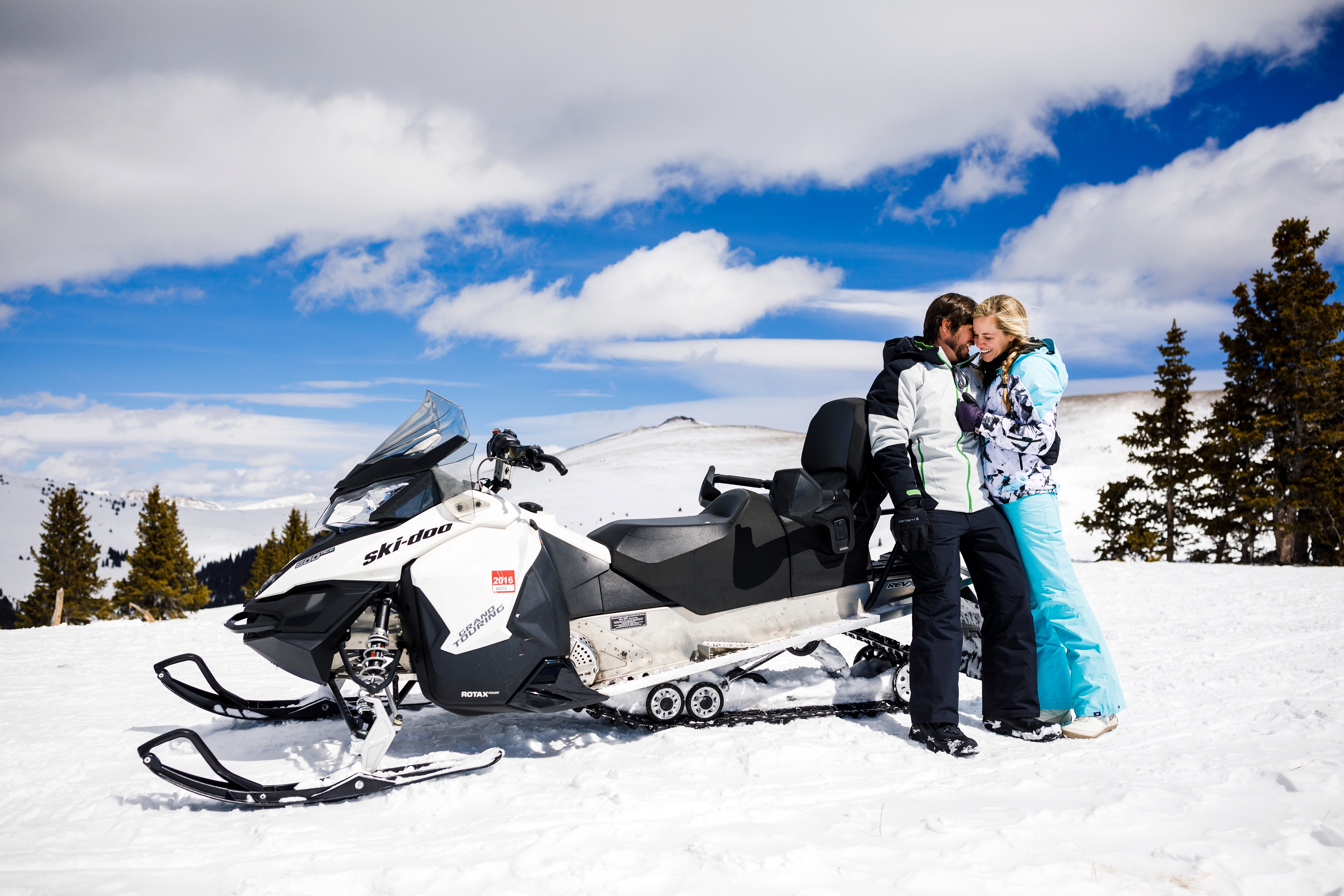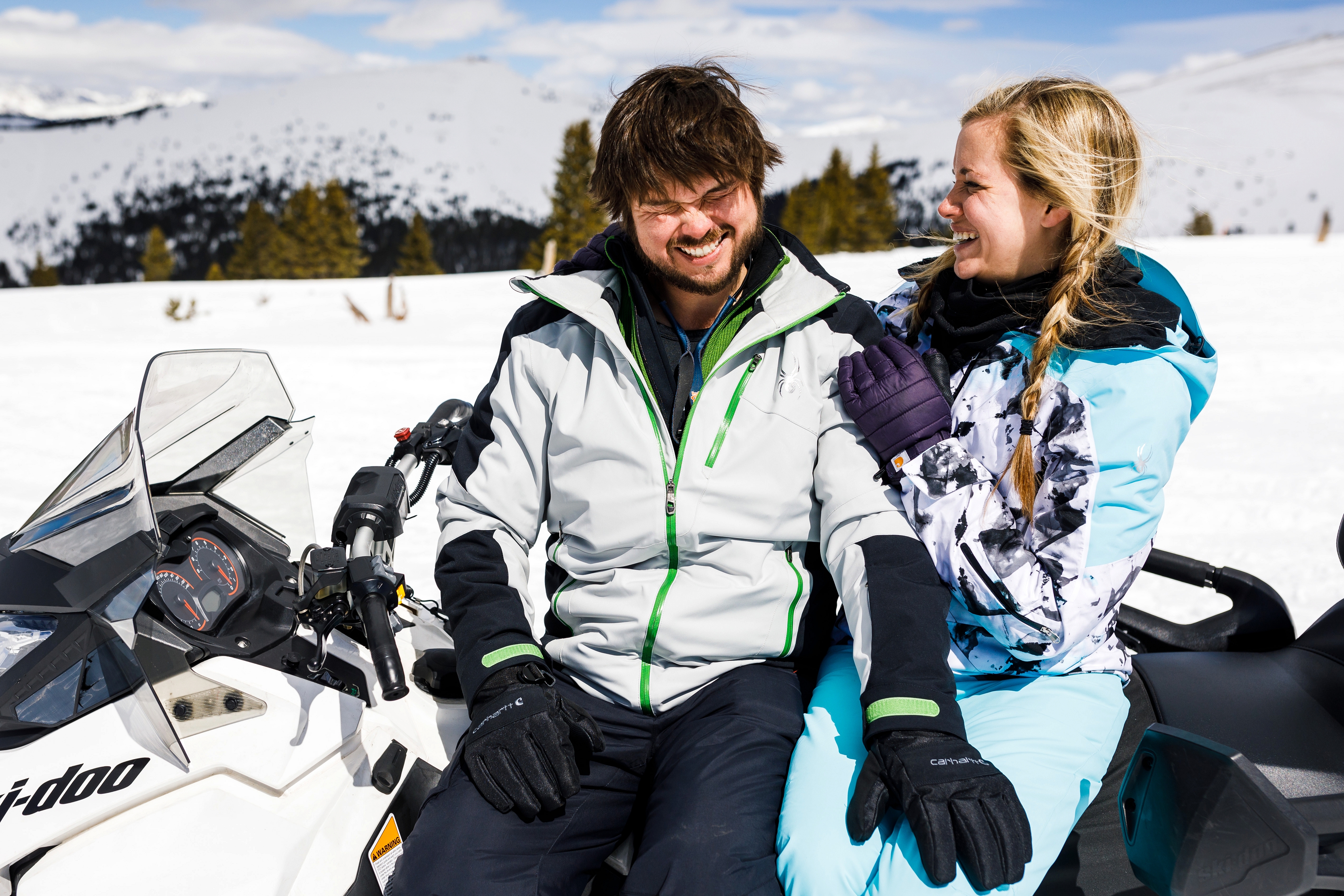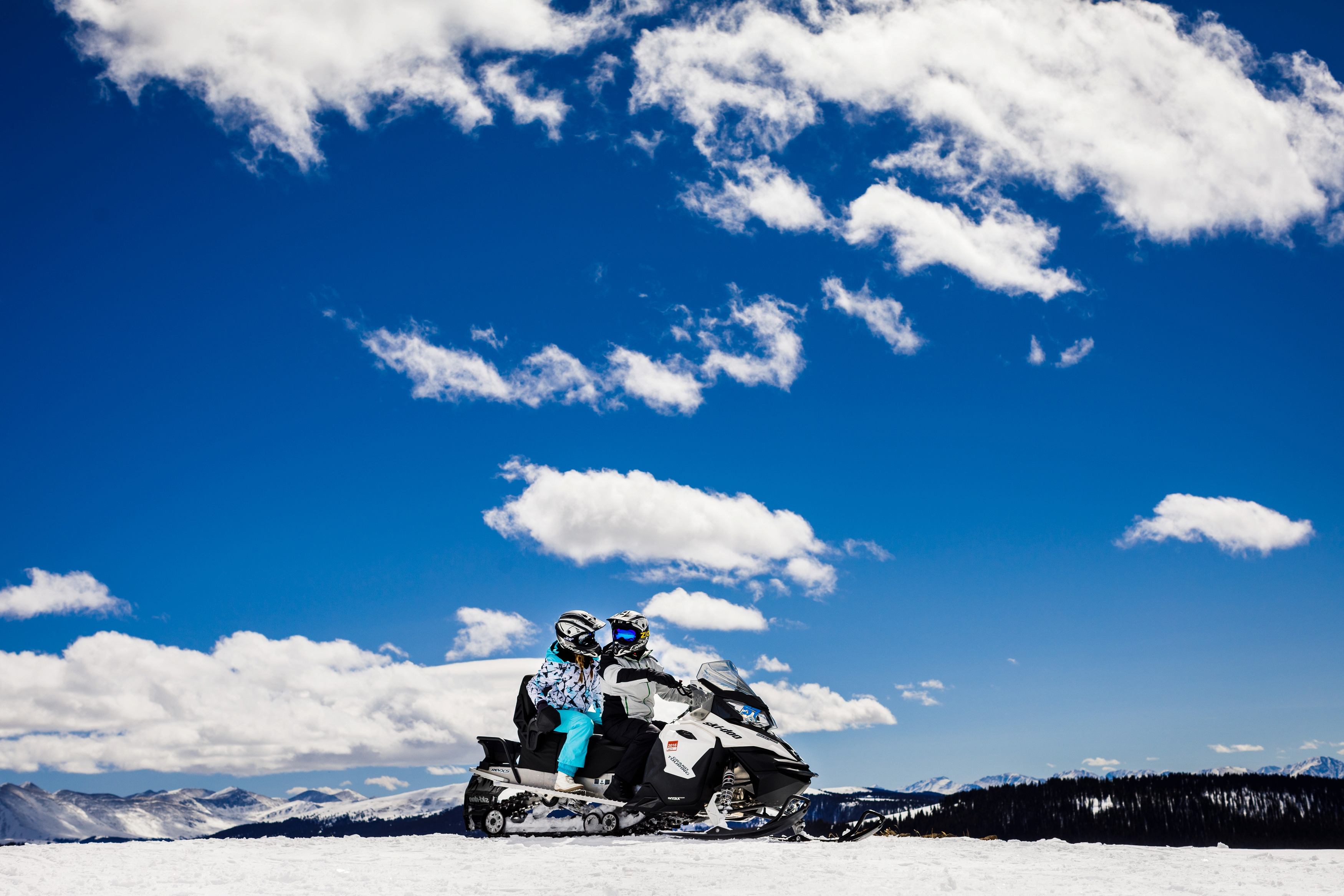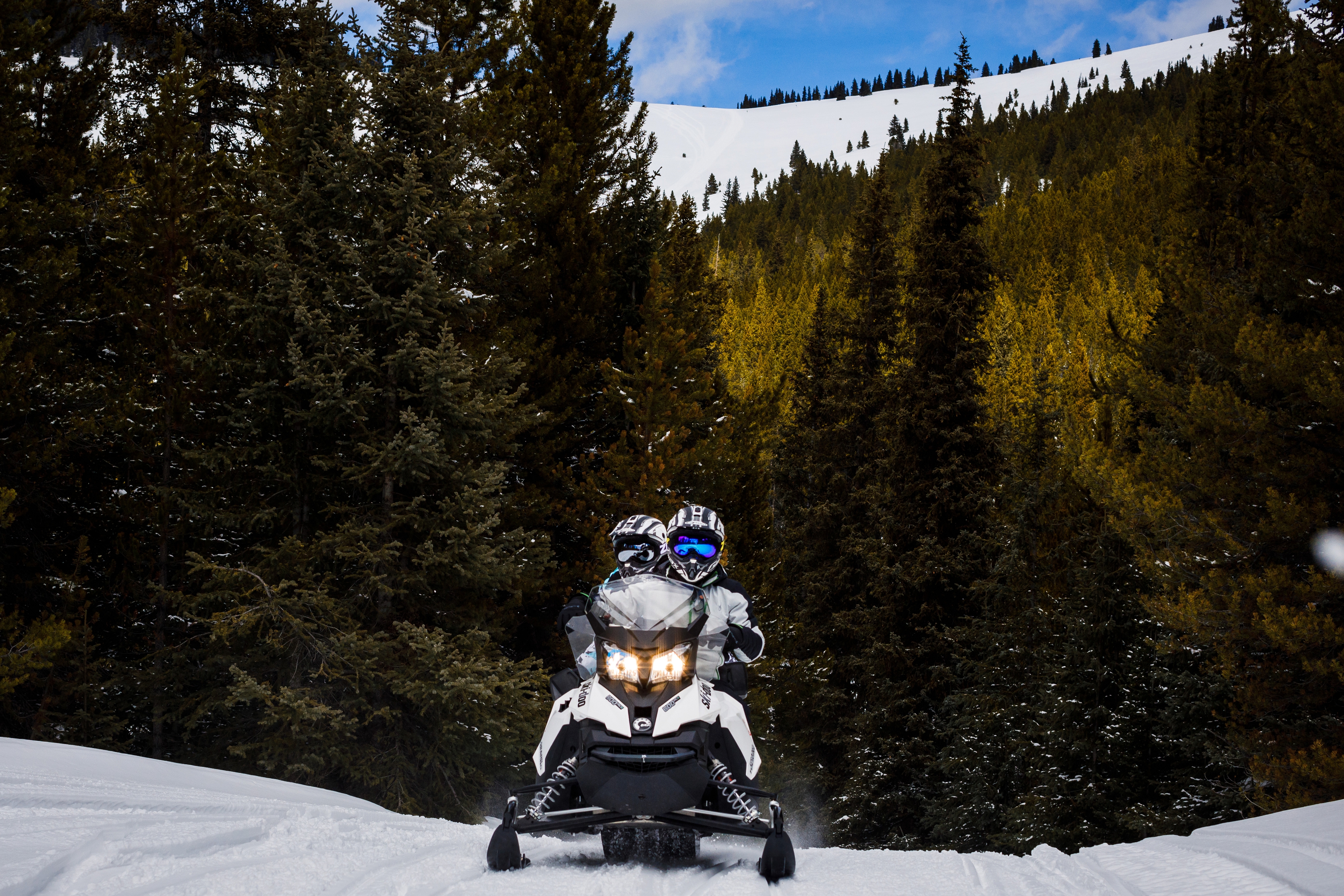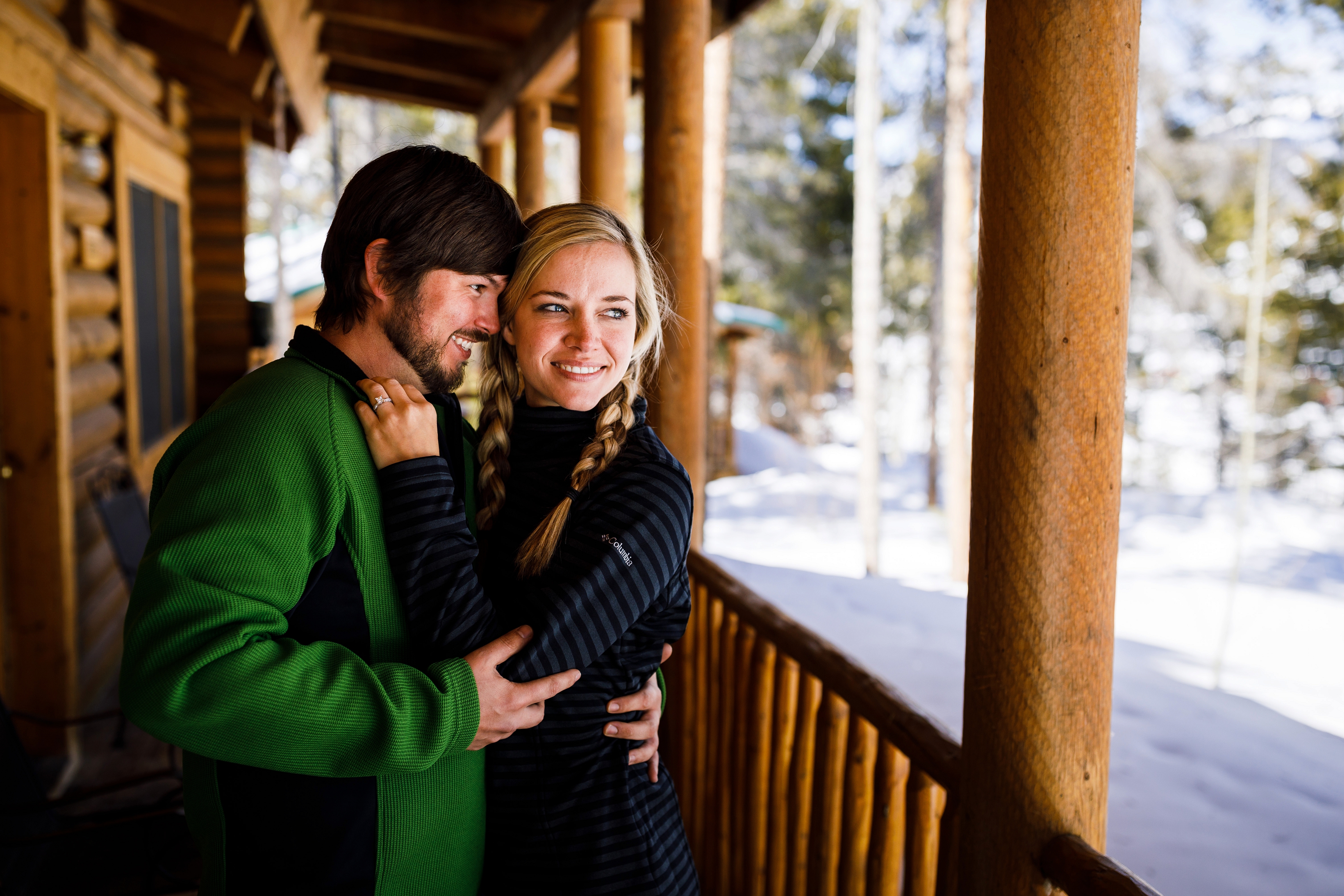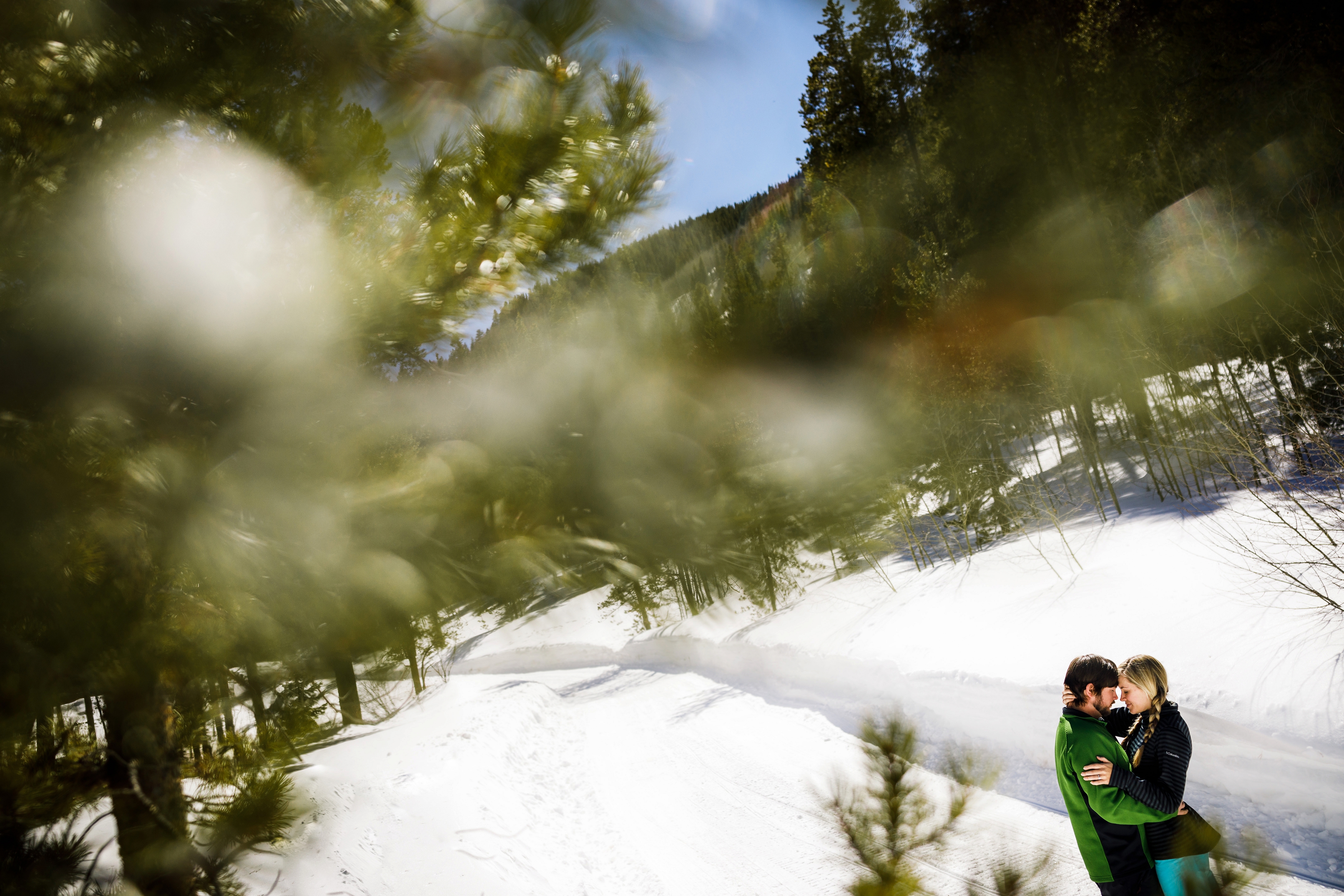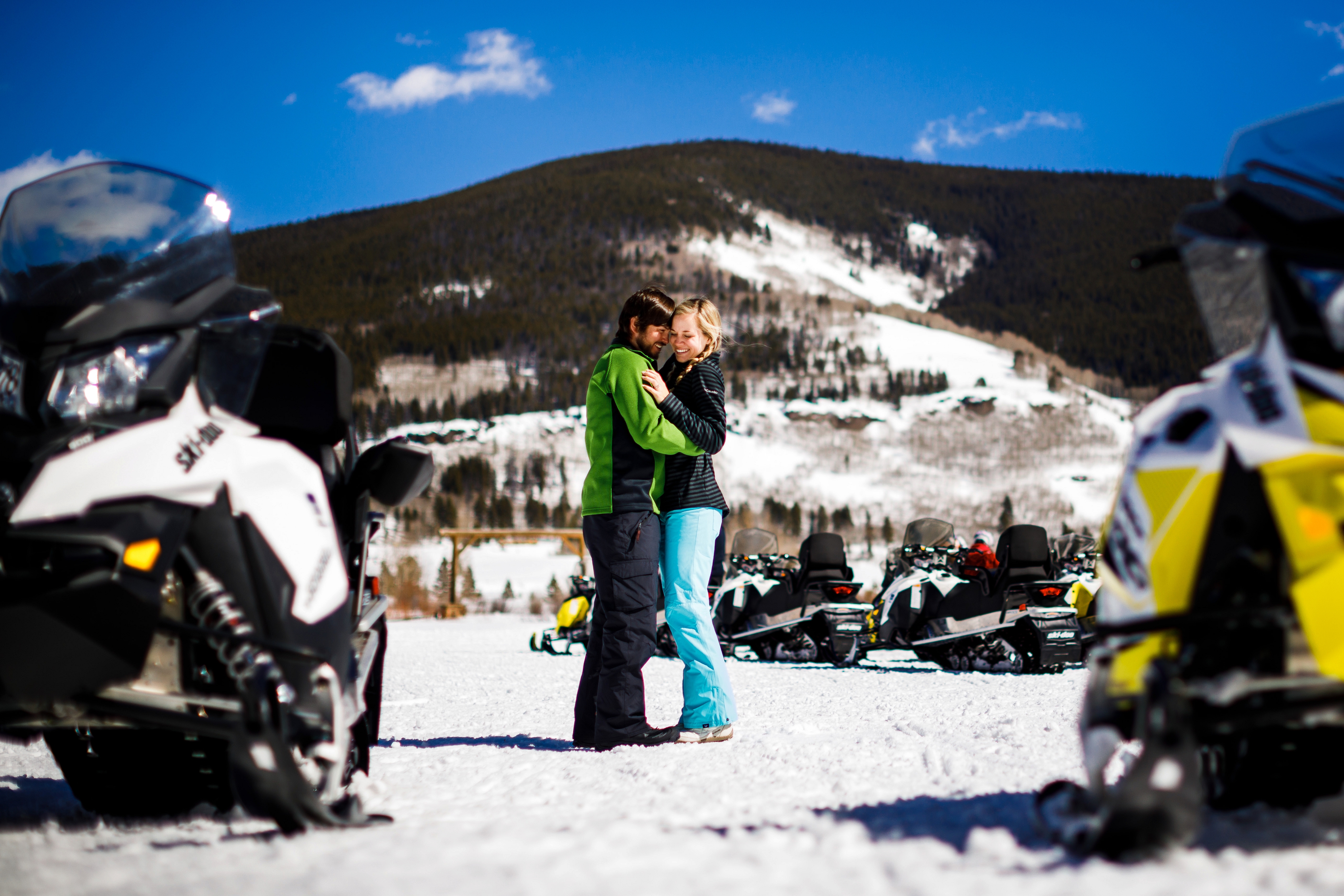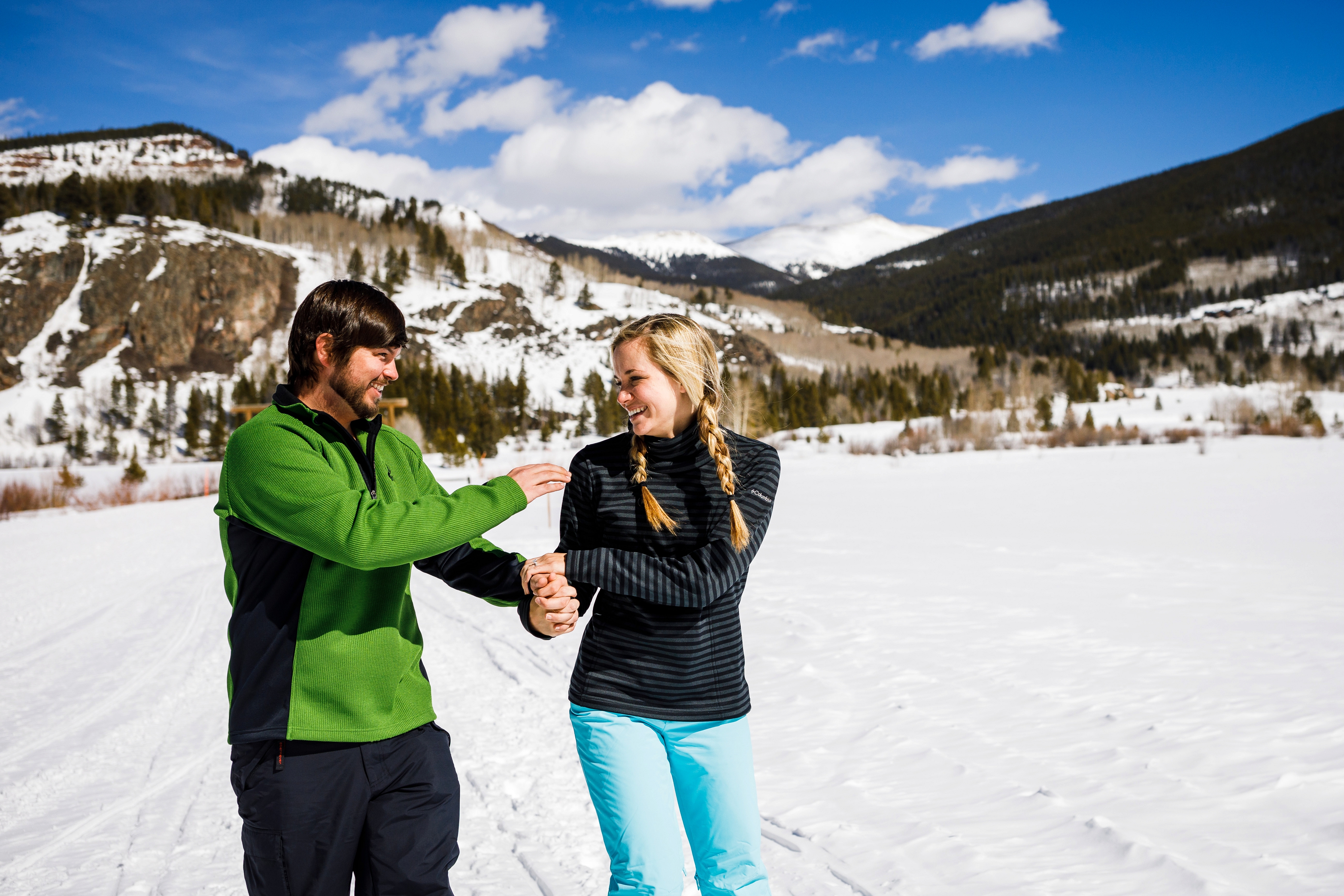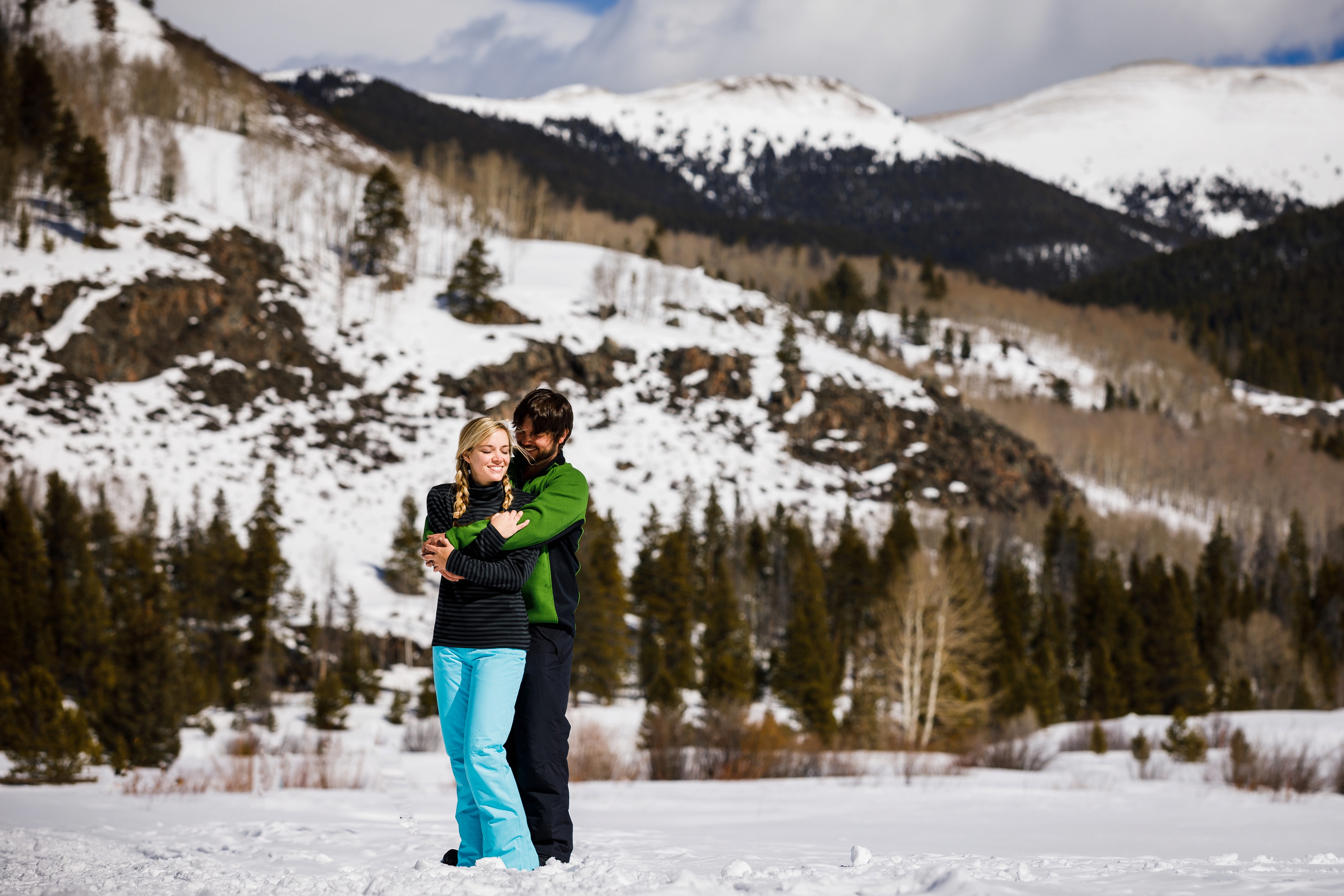 Wedding Venue: Camp Hale
Wedding Venue Location:

Vail

,

Colorado