Getting to know our clients before their wedding days usually requires a bit of social network stalking. Do they spend most of their time downtown or in the mountains? Would they rather sit down to a plated dinner or cook over a camp stove? Jonny & Lindsay seem to spend more time backpacking than they do anything else, so venturing off the concrete and into the mountains was fitting for their Gold Hill Trail Engagement in Breckenridge.
A short hike off Highway 9 gave us enough distance from the hustle and bustle, and the perfect amount of solitude without needing the hiking boots. As usual, the spring storm clouds raced over the Tenmile Mountain Range, providing for the contrasty light we've grown to love, and not hate.
Wrapping up their session, the sky to the south exploded with color, drenching Boreas Mountain with a beautiful sunset. We raced back up the hill to grab one more photo before wrapping up this amazing engagement session on Gold Hill Trail.
In August, we'll be photographing their wedding at Copper Mountain, and could not be more excited for some more time with these two.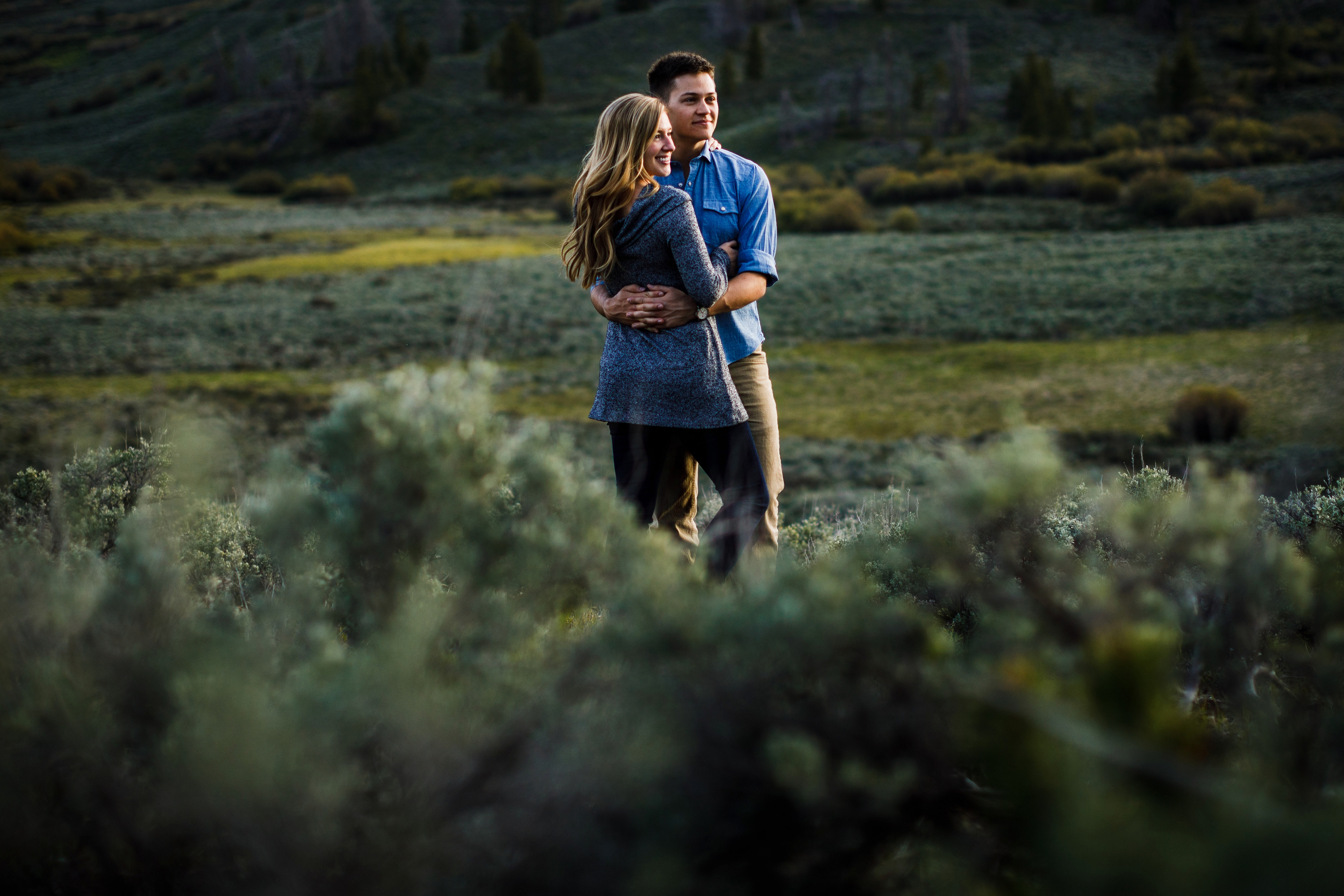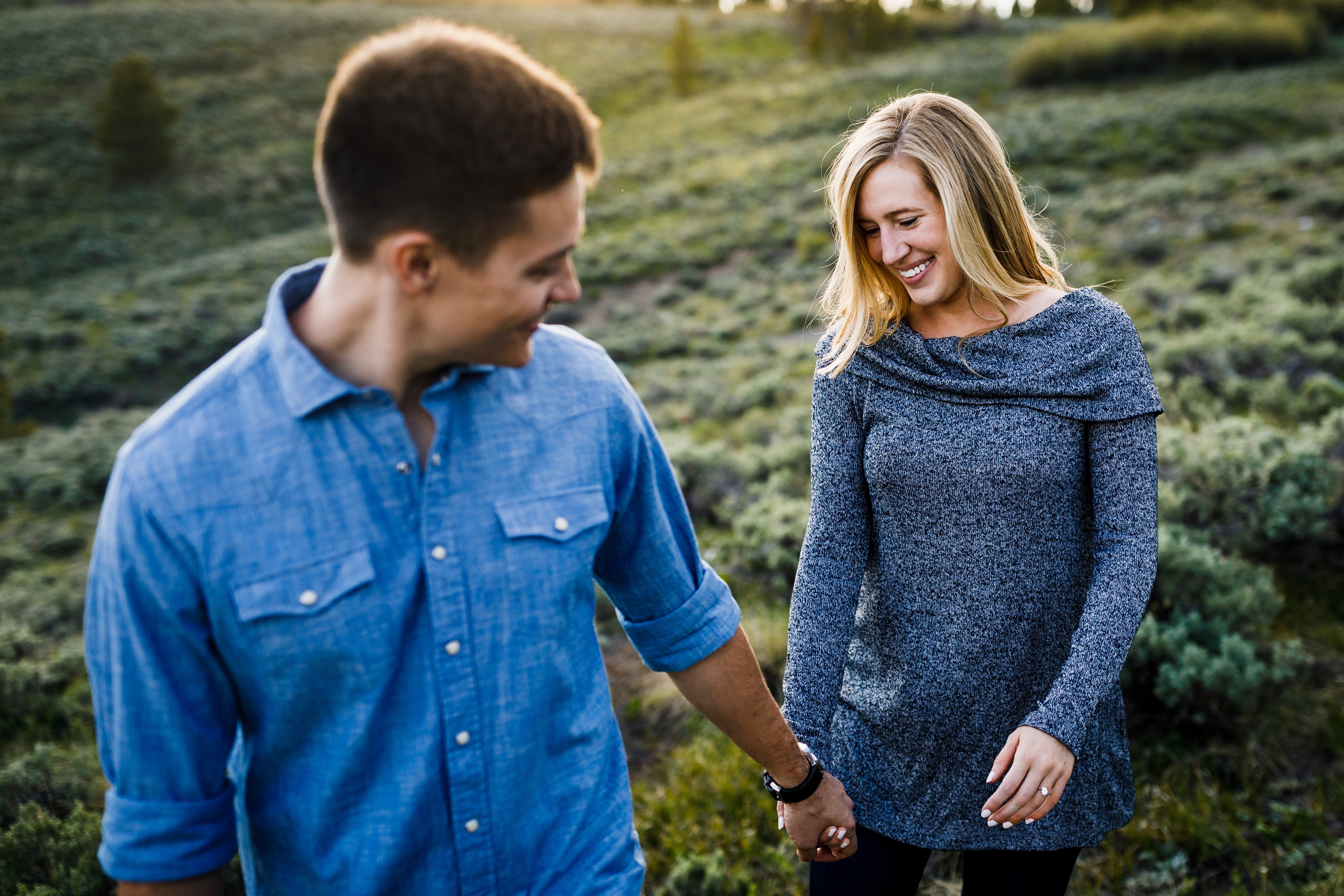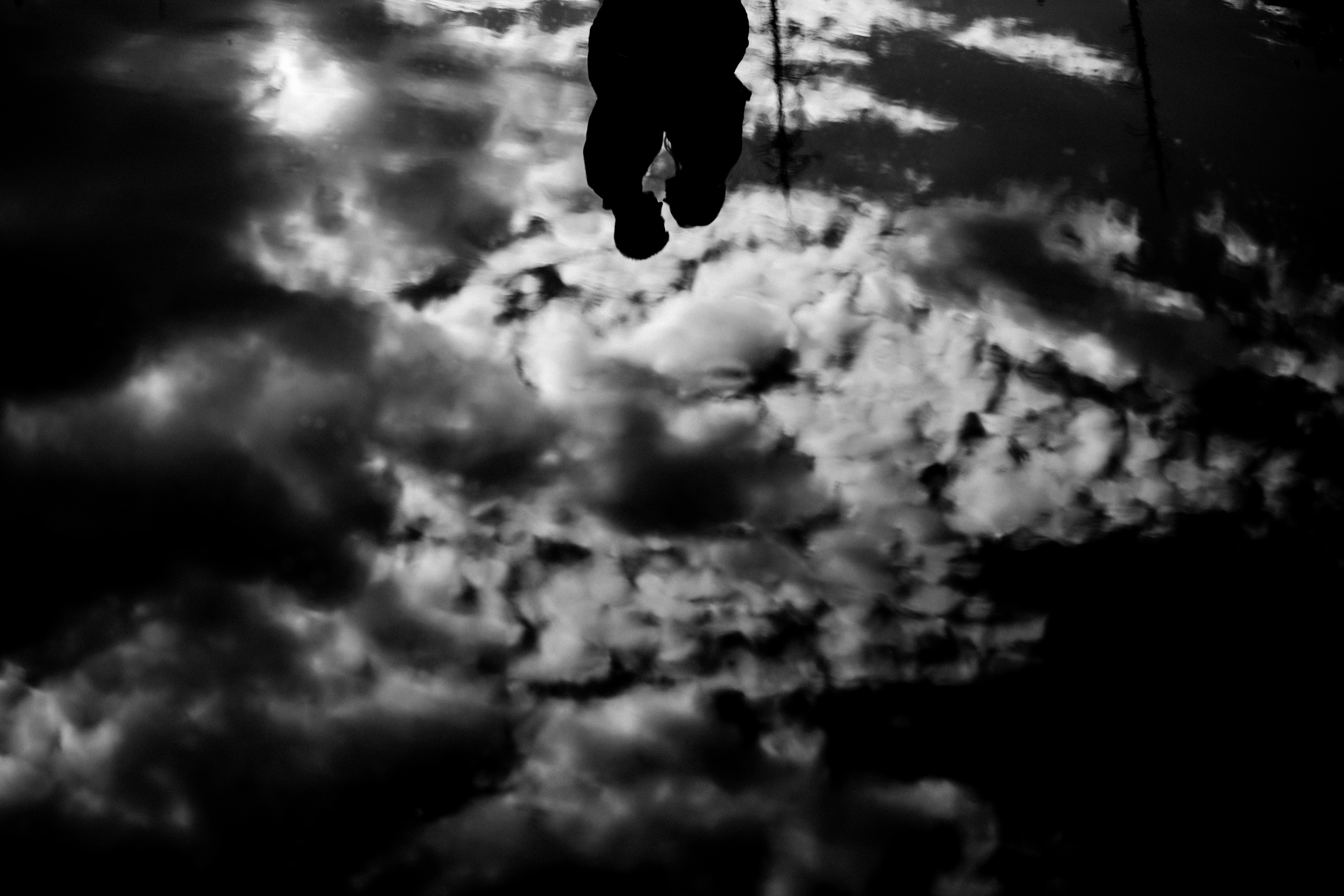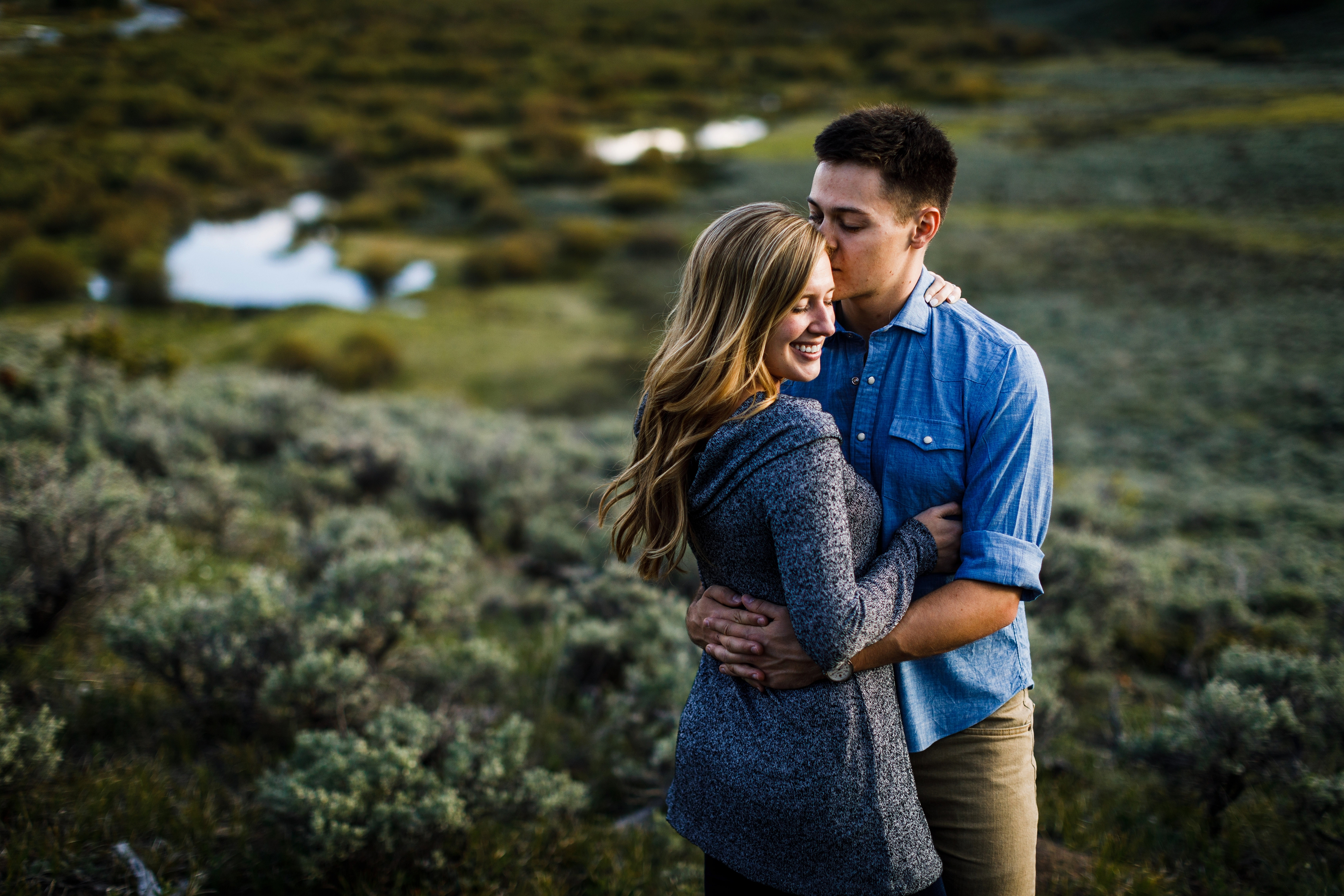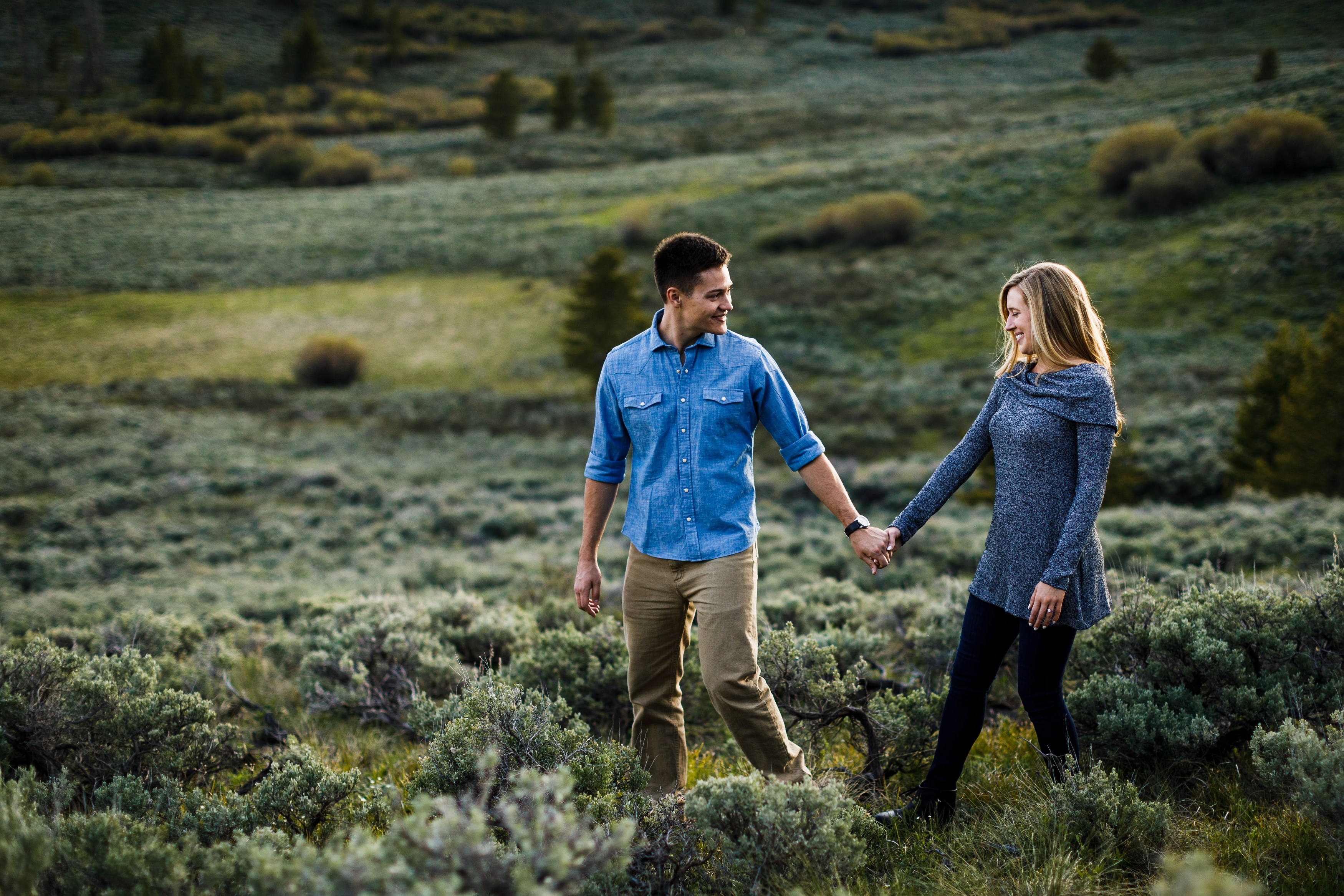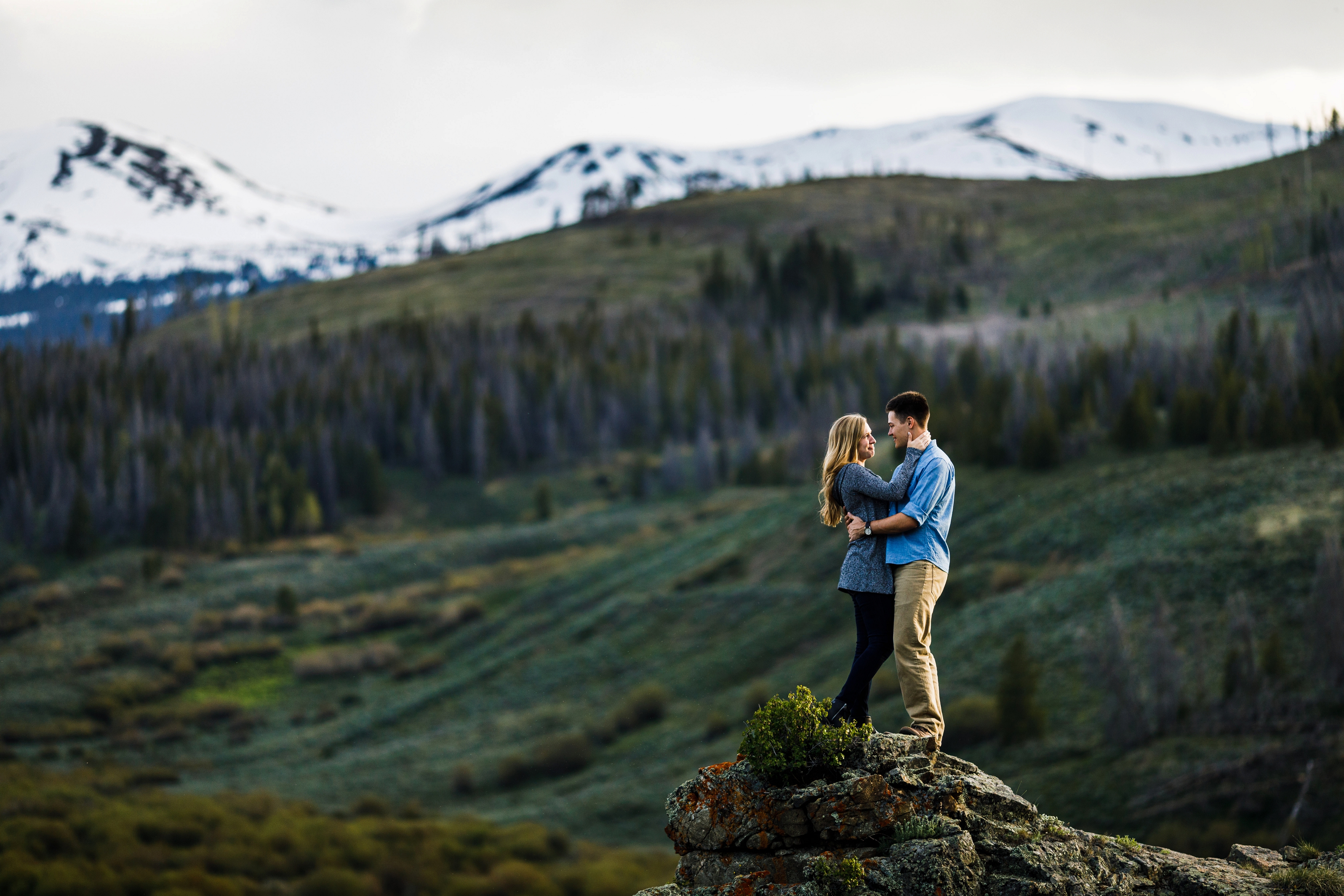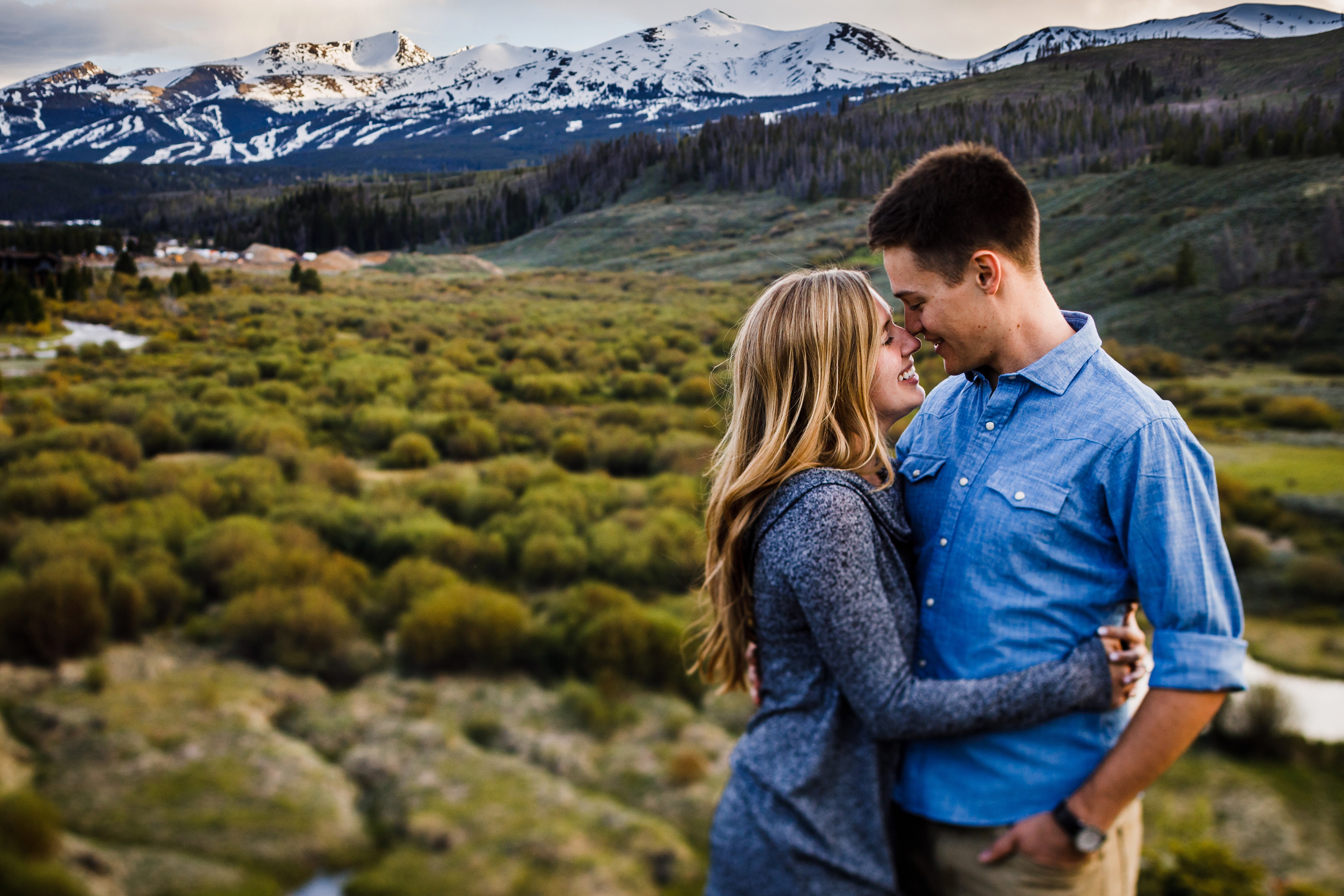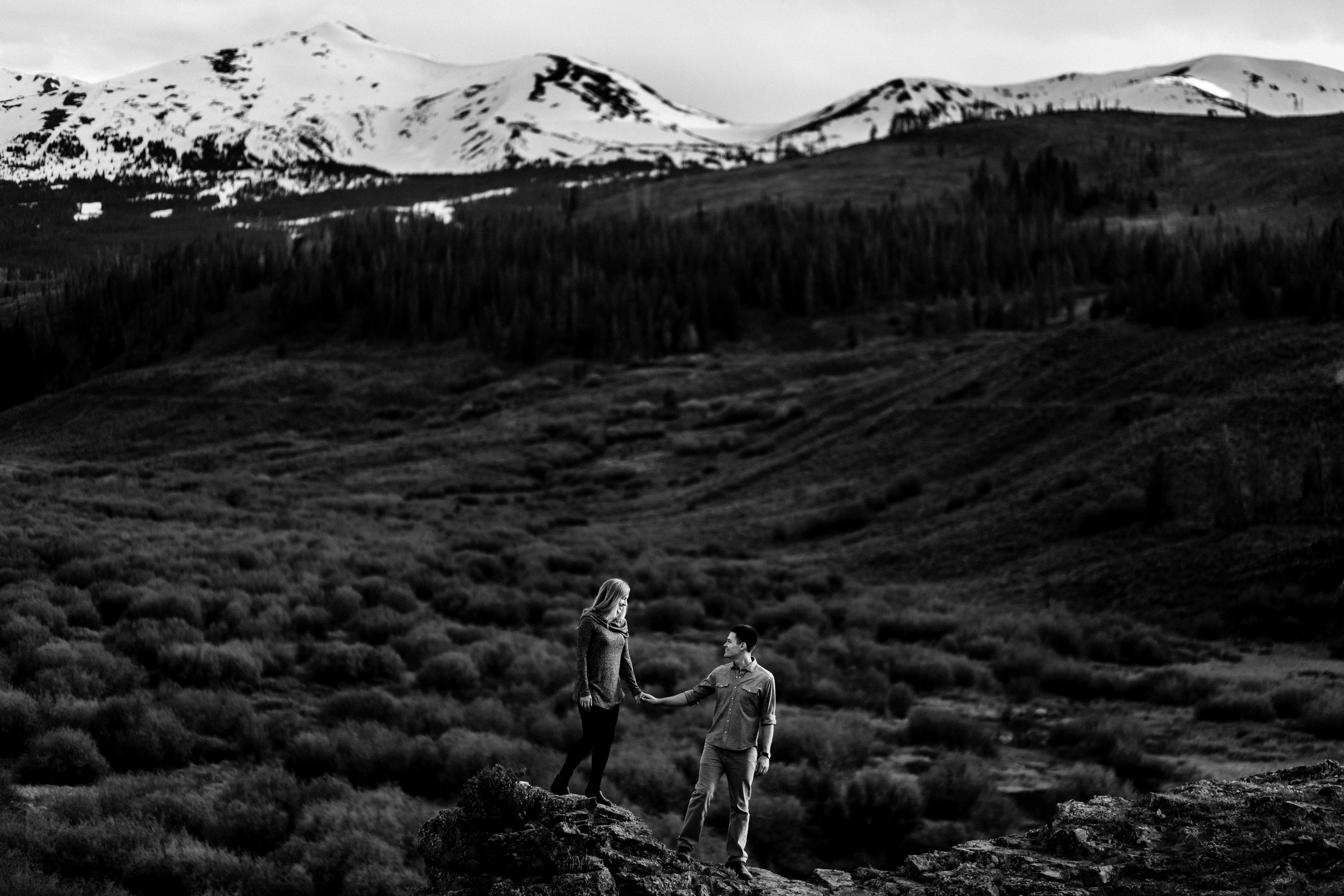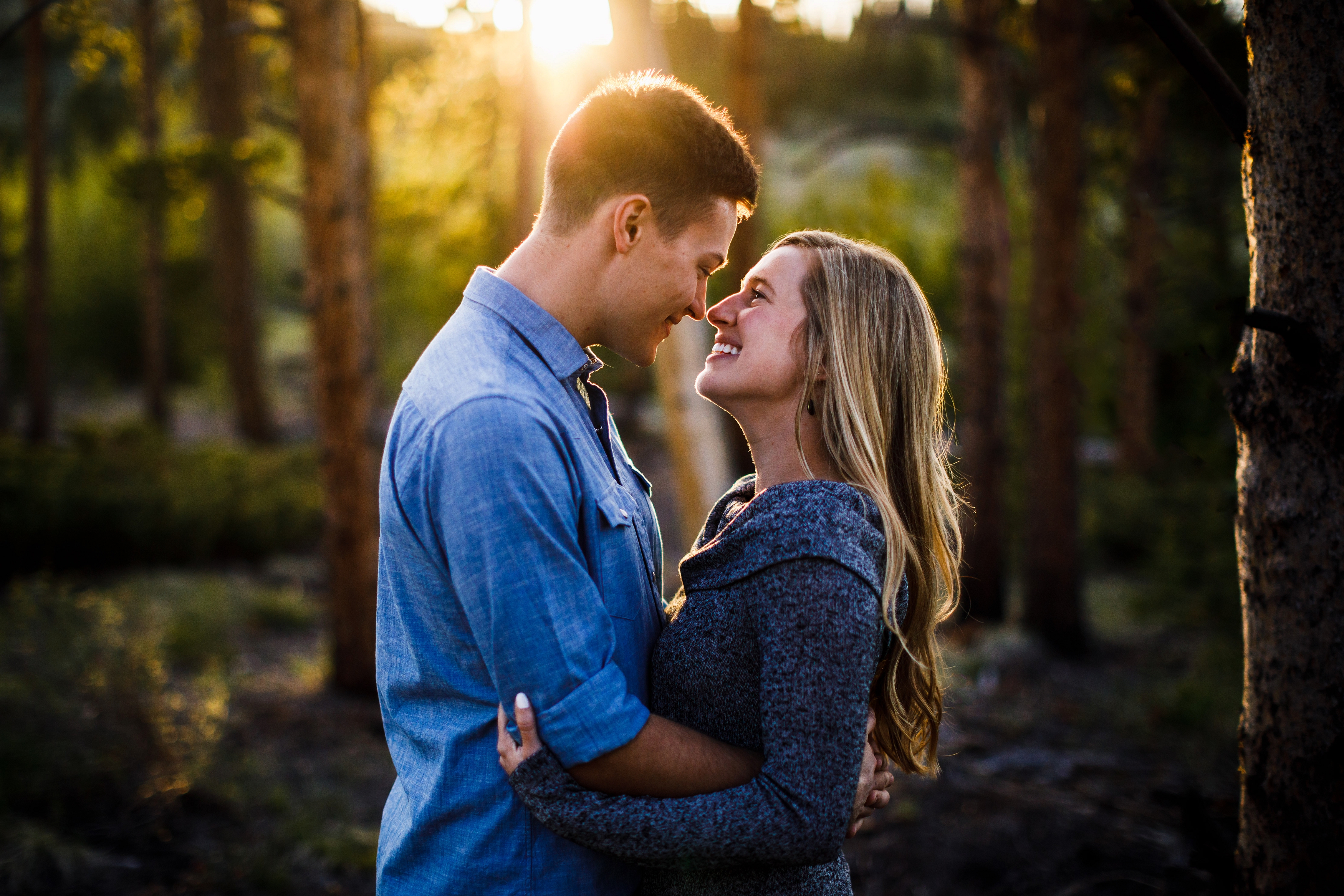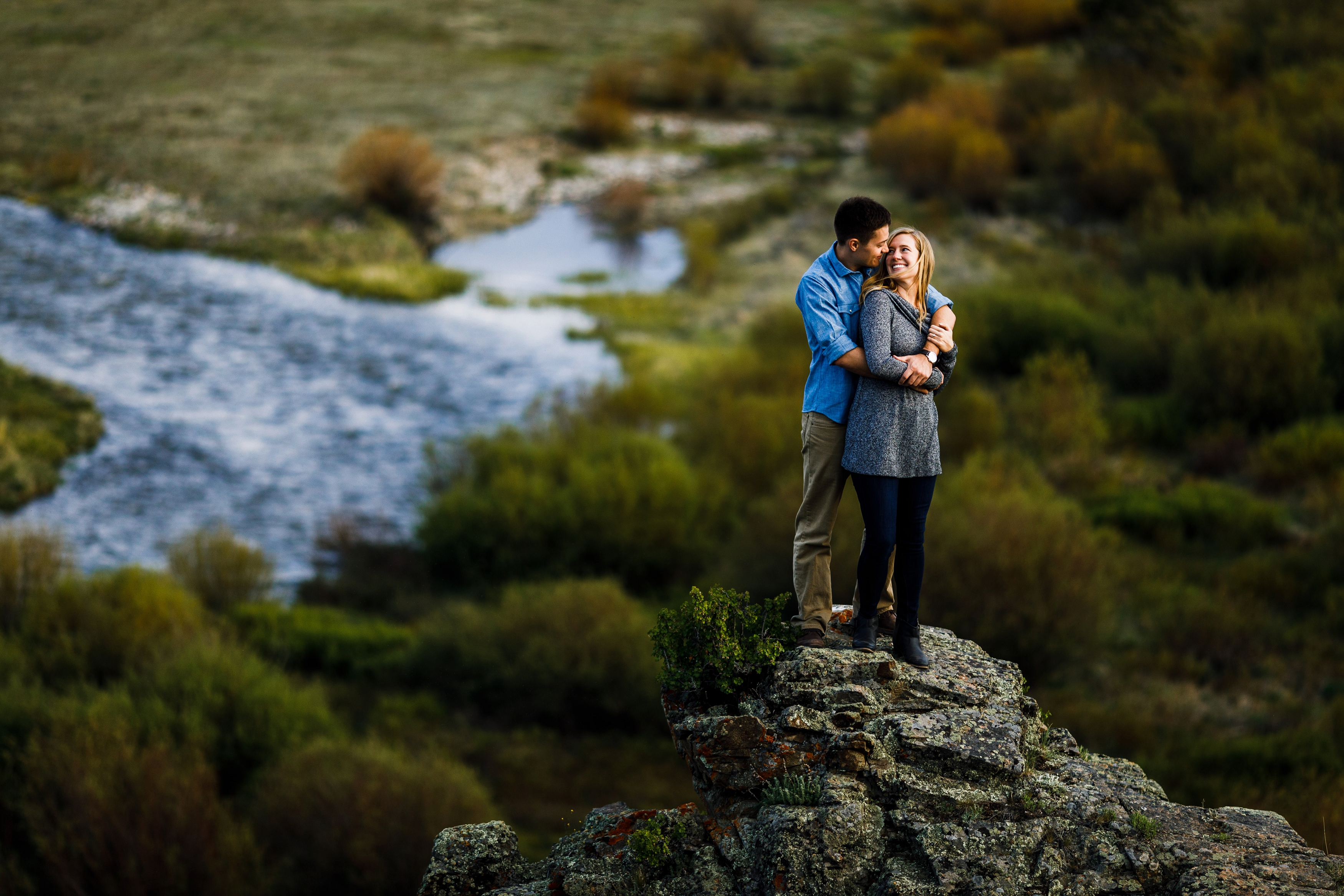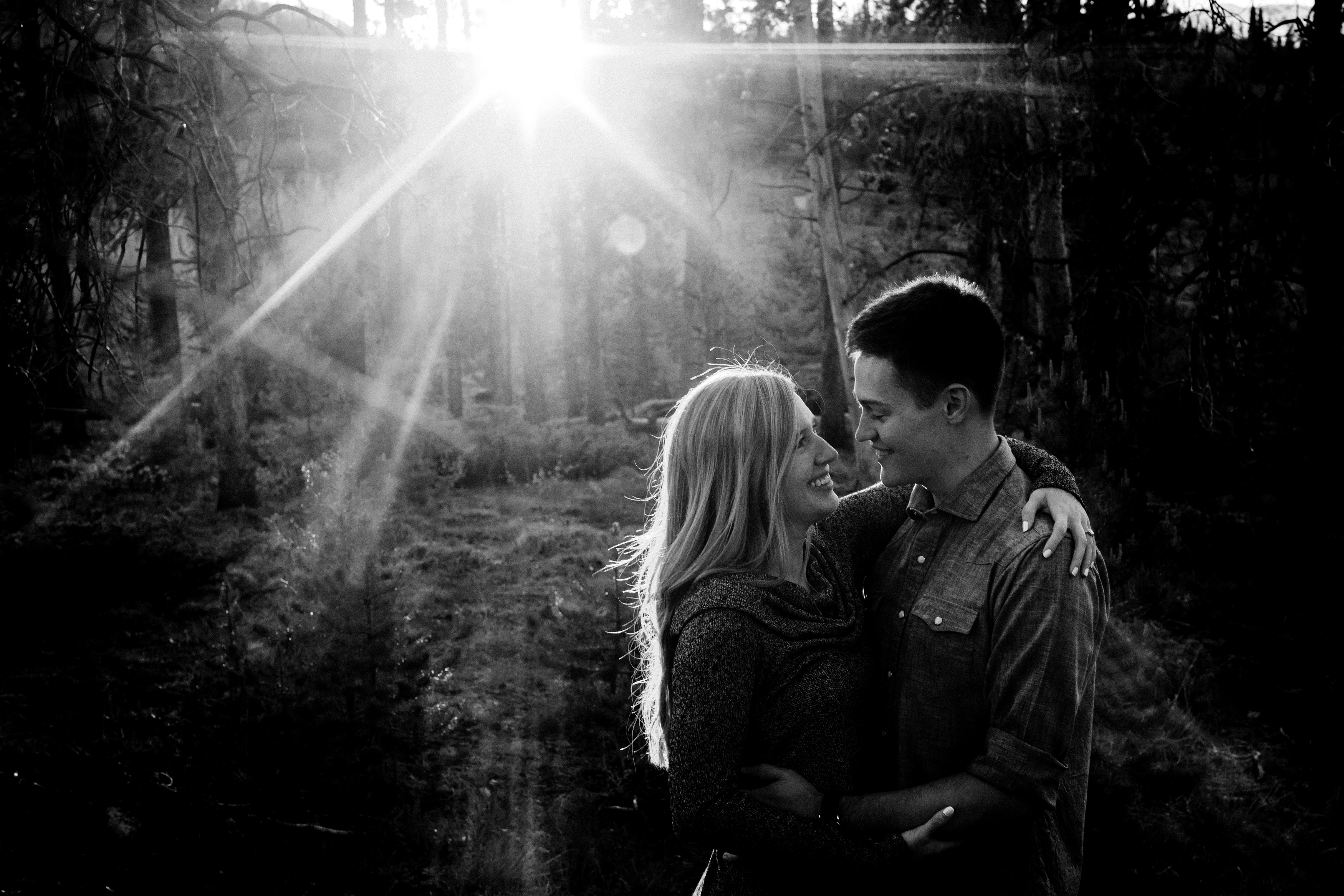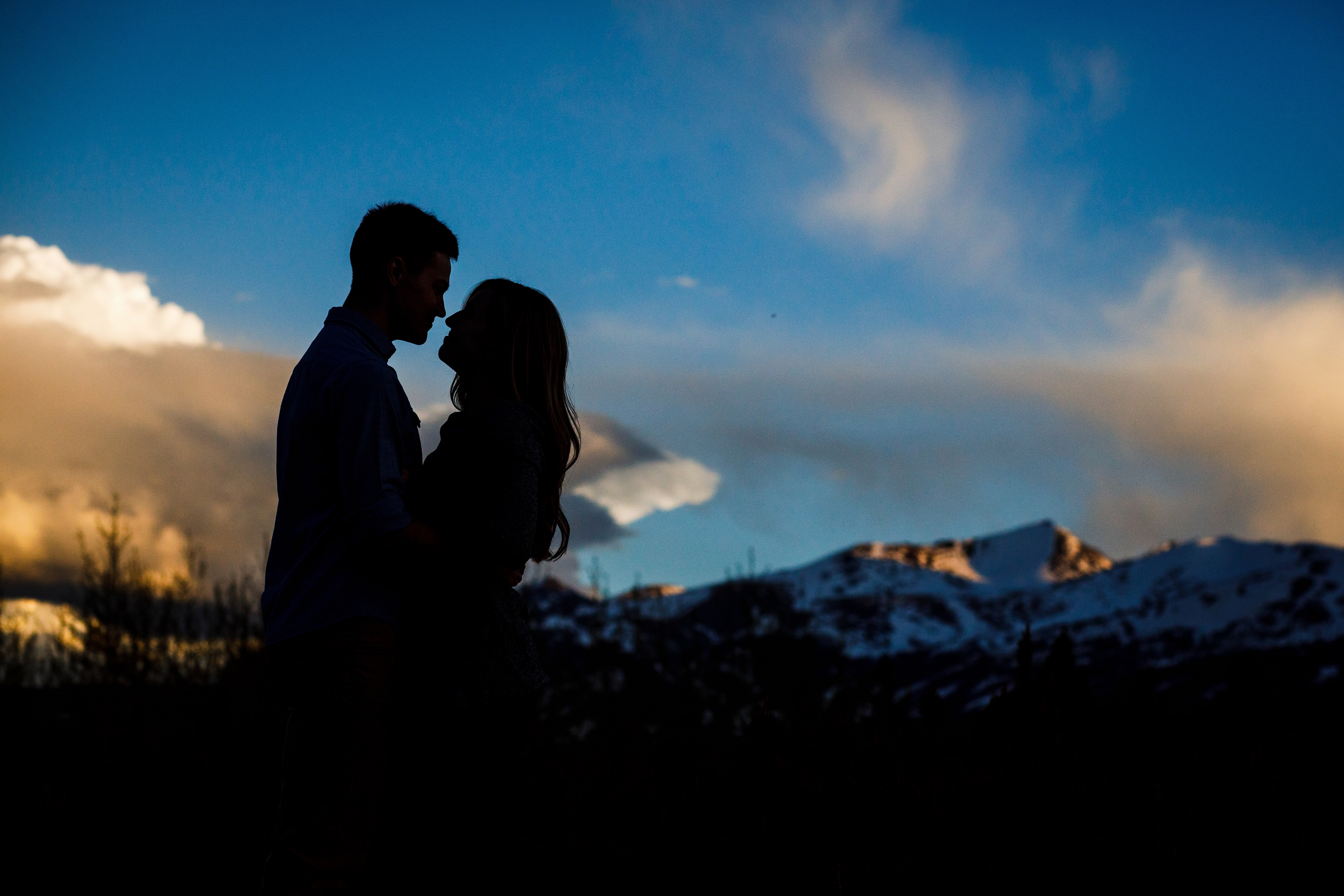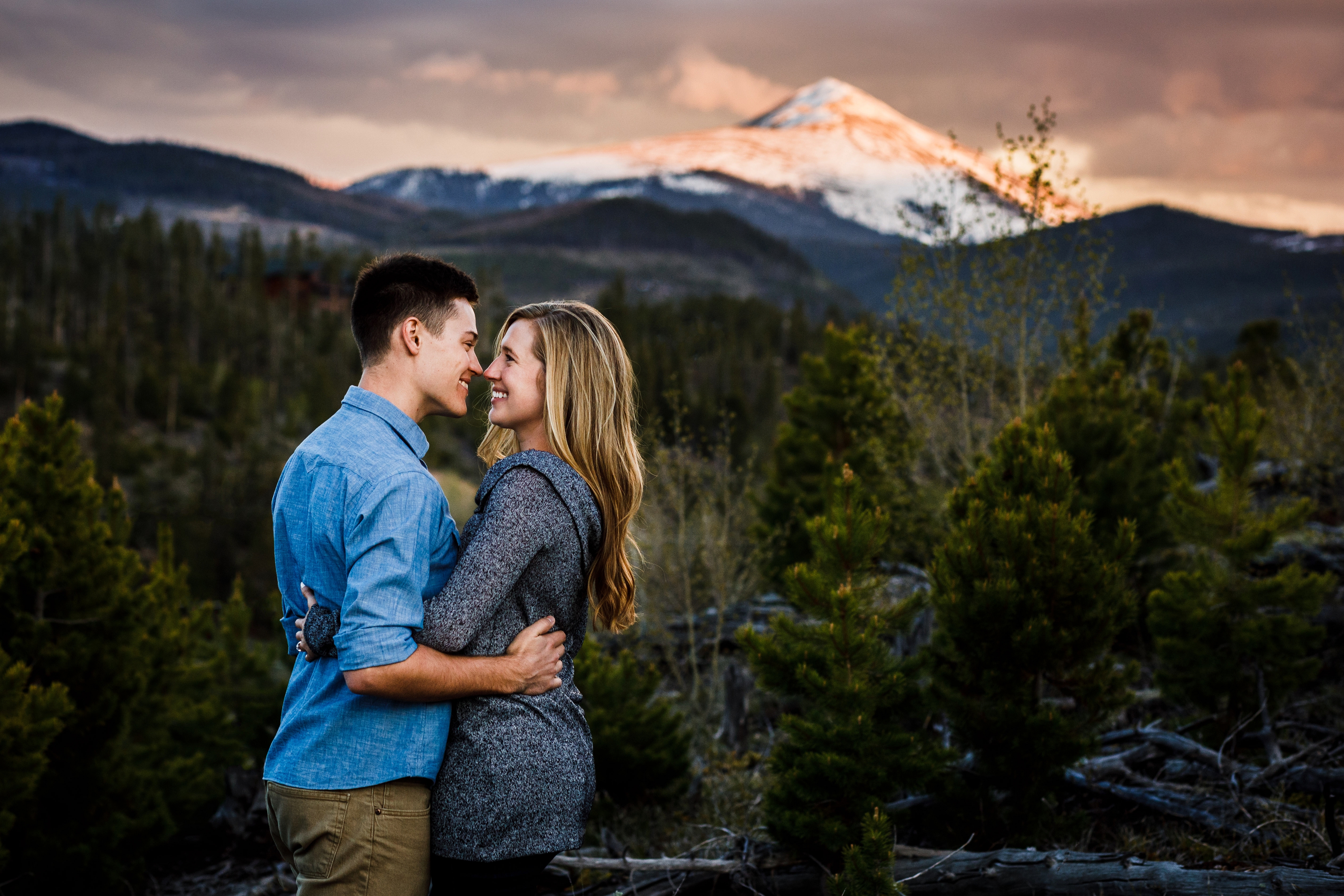 Wedding Venue: Gold Hill Trail
Wedding Venue Location:

Breckenridge

,

Colorado
We've got more...