It's rare that we get to shoot at a venue in the city, but when Jake & Jessica contacted us about their Great Divide Brewery Wedding, we knew we were in for a treat. For starters, it takes a fun, offbeat couple to want to get married in front of pallets of malt & bins of hops. These two fit the bill and pulled off one of our favorite weddings of the year. Everything from their first look, decor and epic dance party made for one heck of a wedding.
We started off the day at their beautiful house in Lakewood for Jessica and her bridesmaid's prep. Once her dress, made by Calla Blanche, was laced up, we were off to Eldorado Springs for her first look with Jake. The weather could not have been more perfect for their mid October wedding. Shortly after, these two and their wedding party made the South Mesa Trailhead for some photos with the beautiful fall colors.
Making our way back to the Great Divide Barrel Bar for their wedding ceremony, it quickly became apparent how much effort Jake & Jessica put into their big day. They had cheese curds flown in from Wisconsin, decor that was reminiscent of her late father and personal touches all over the brewery that transformed it into a beautiful venue.
The biggest surprise came when Jessica proceeded down the isle, dancing the whole way, to a remix of music. To this day, it's one of the most unique, awesome and meaningful things we've seen a bride do at a wedding.
Once Jake & Jessica exchanged vows, they made their way over to the Cheese Cake, to cut a slice as husband & wife. Shortly after, the night began with tasty brew and dance floor shenanigans. Congrats to these two on their beautiful Great Divide Brewery Wedding. Also, thanks to Justin & Anya for their photography contributions and As You Wish Planning for their hard work in helping pull off this beautiful celebration.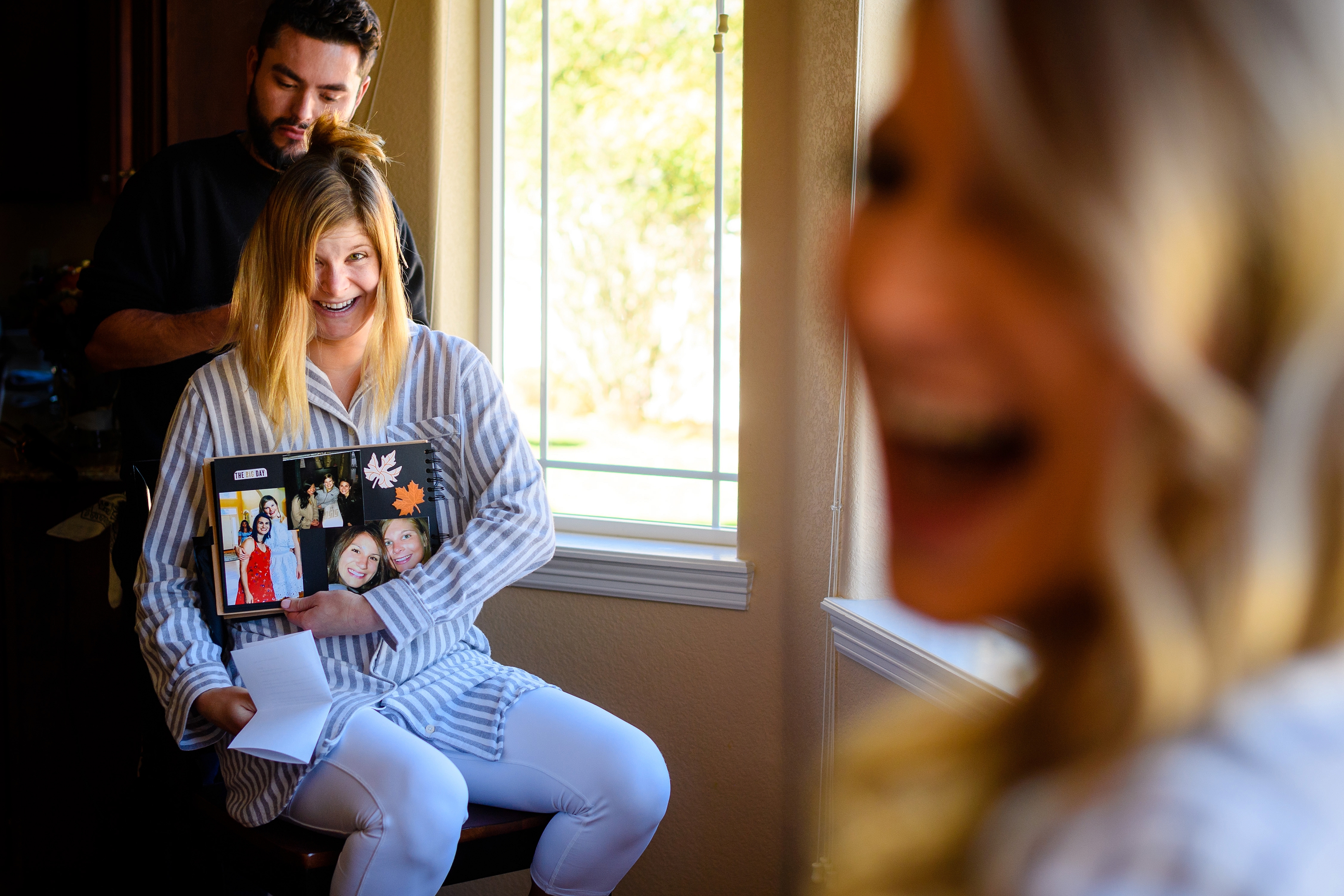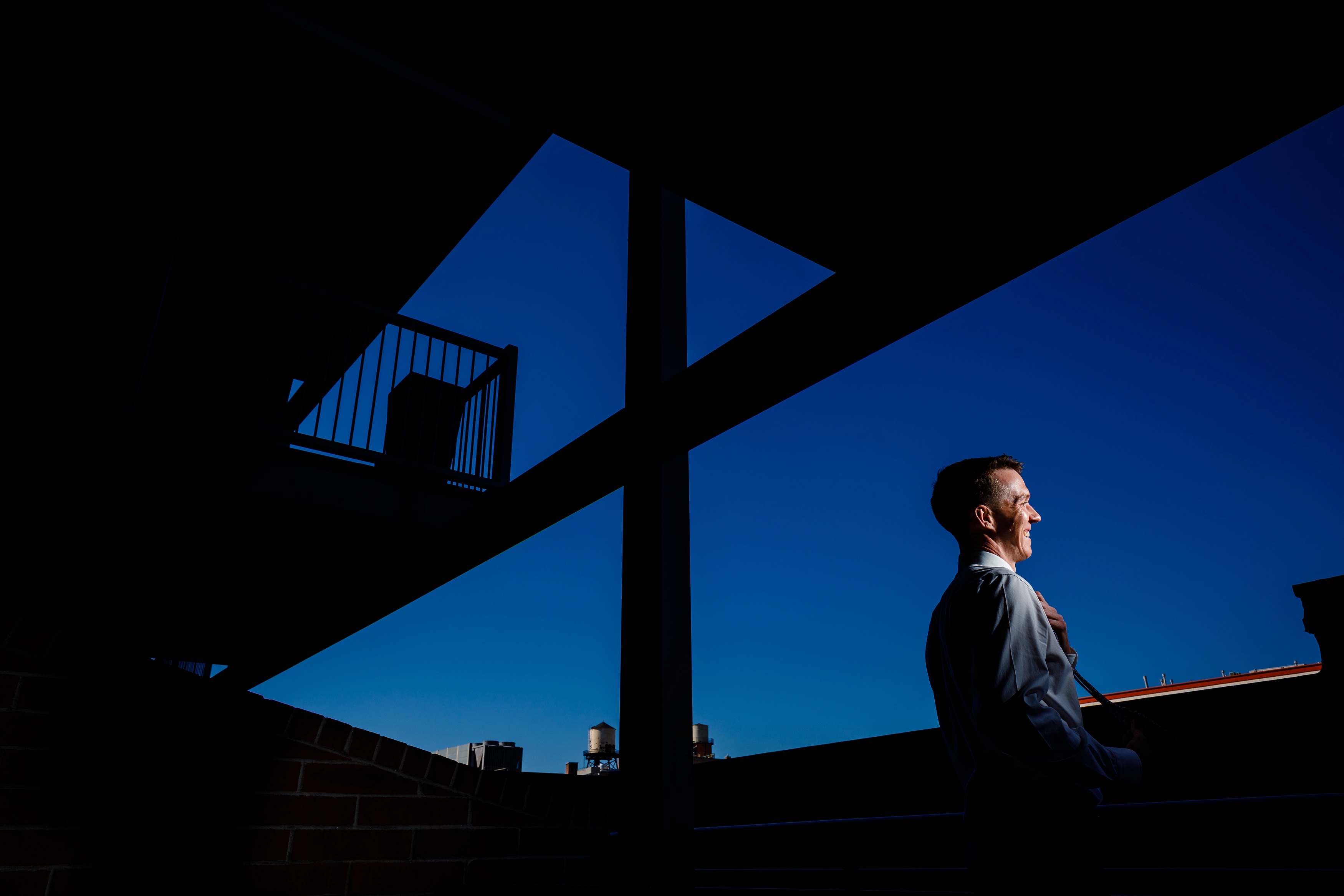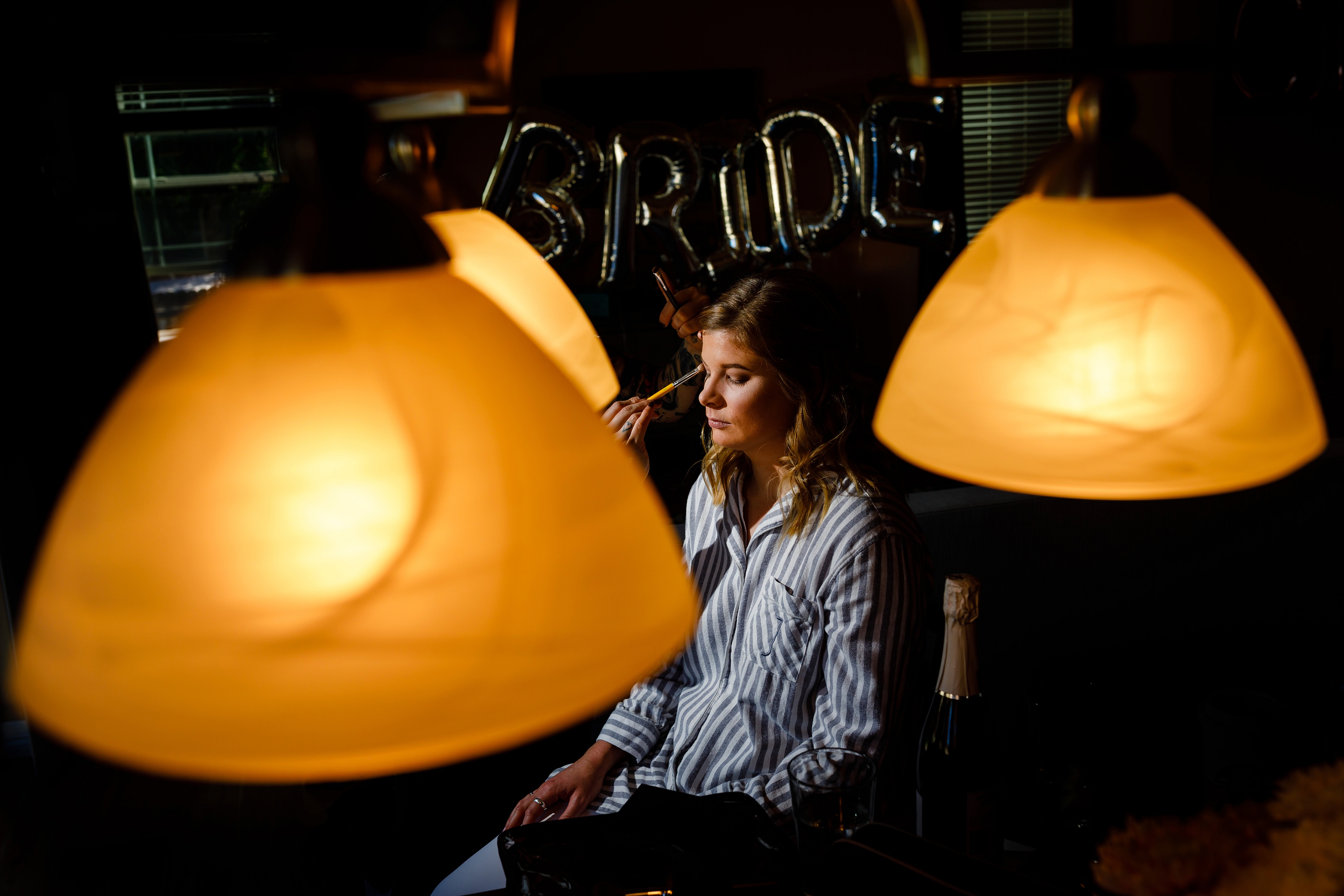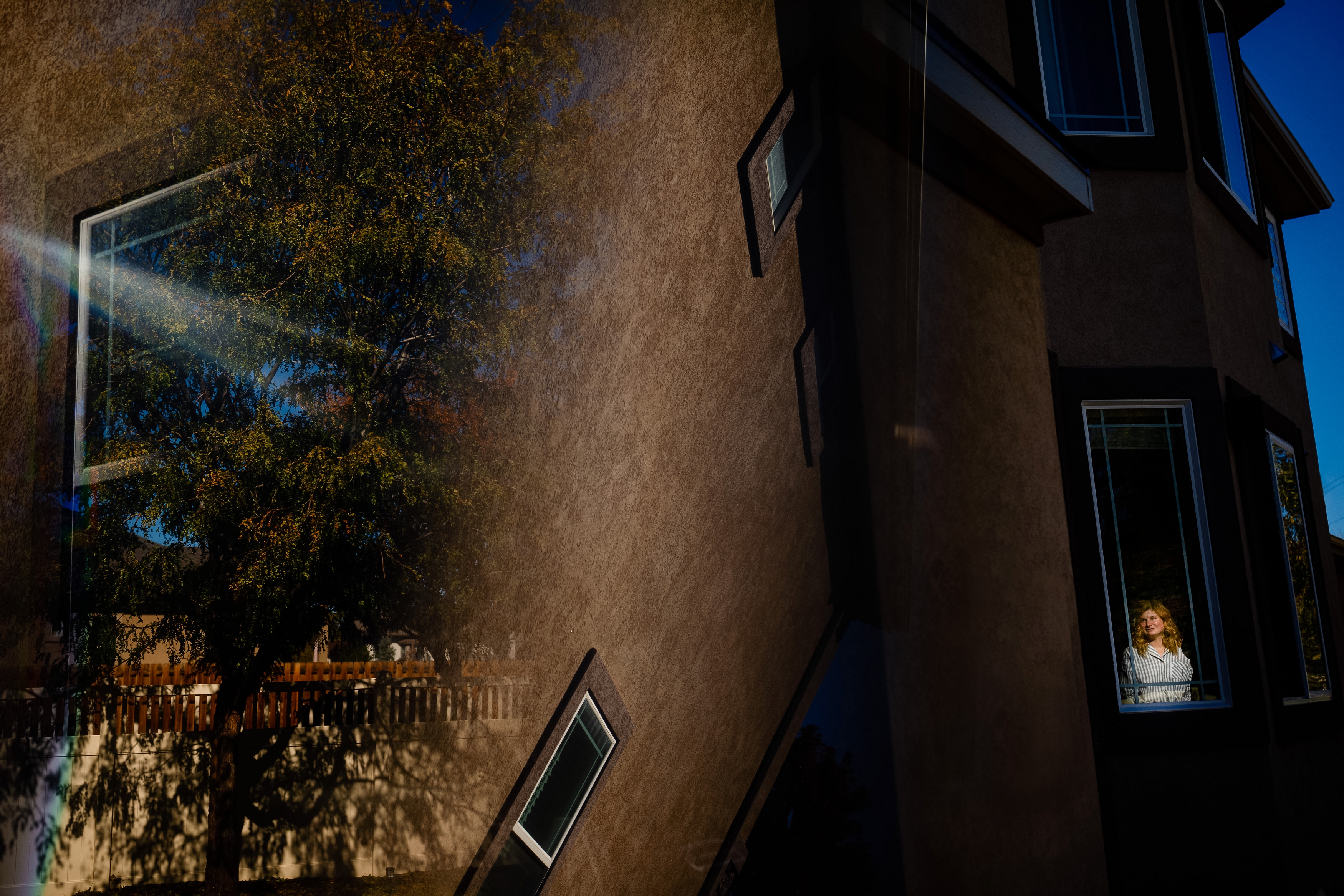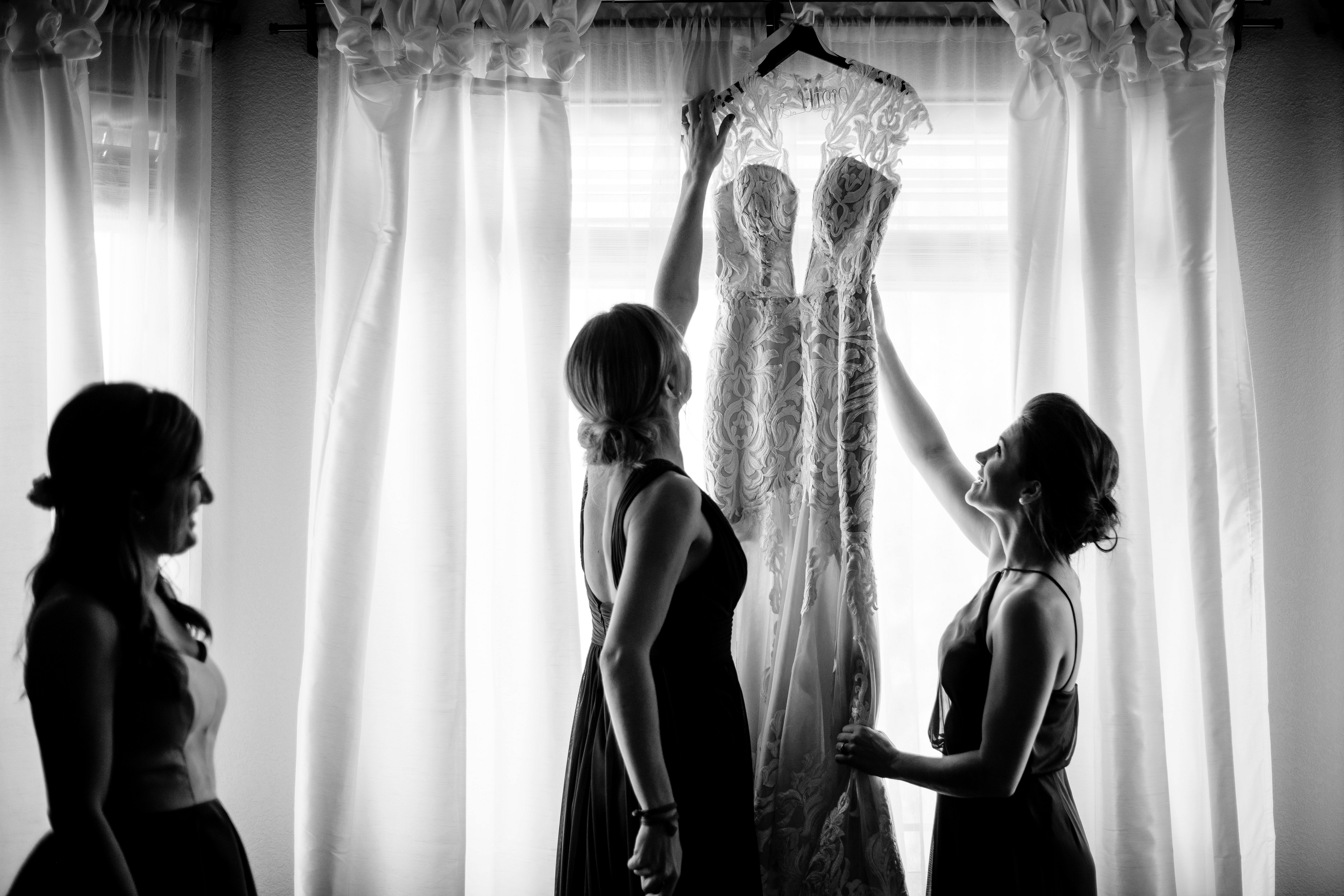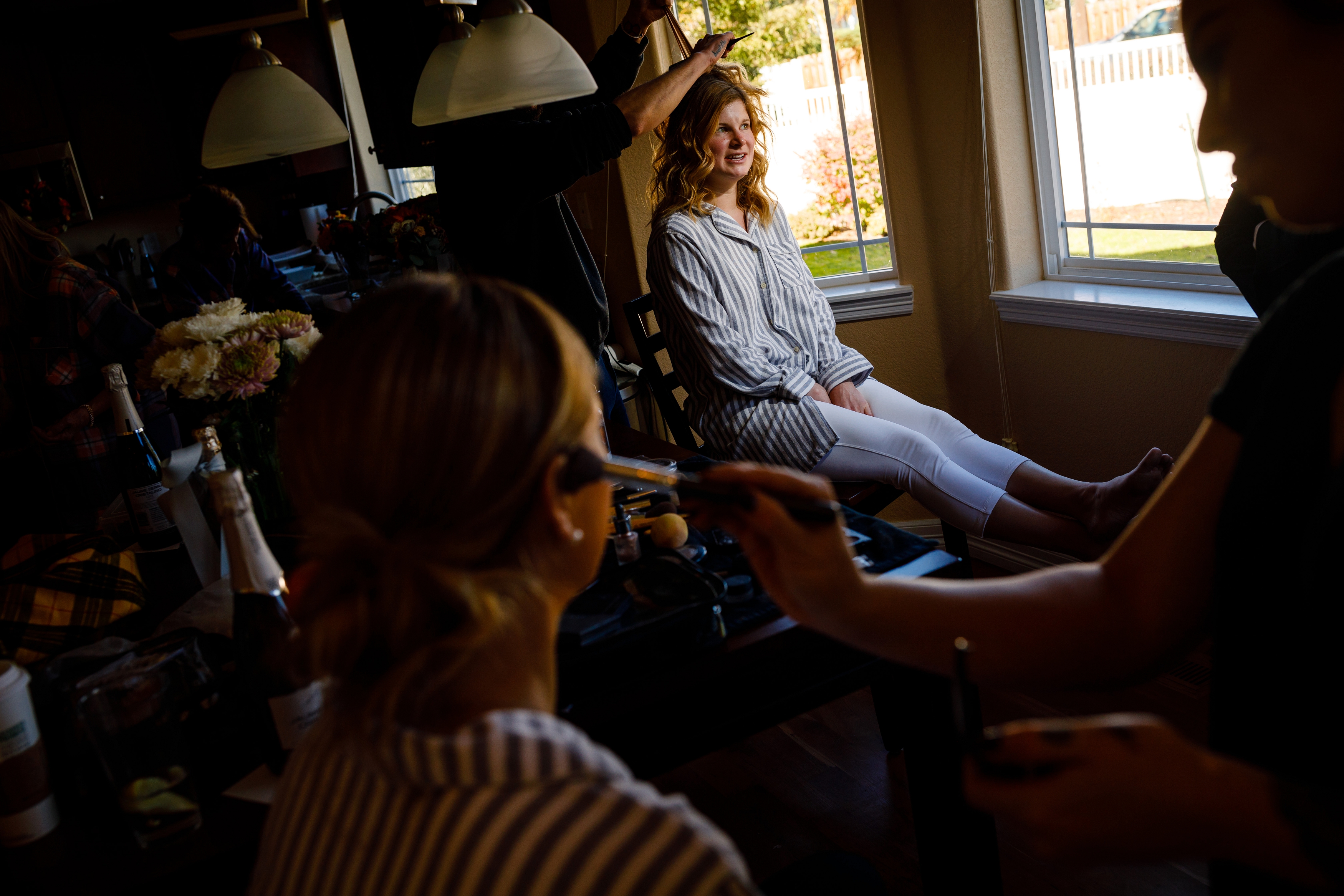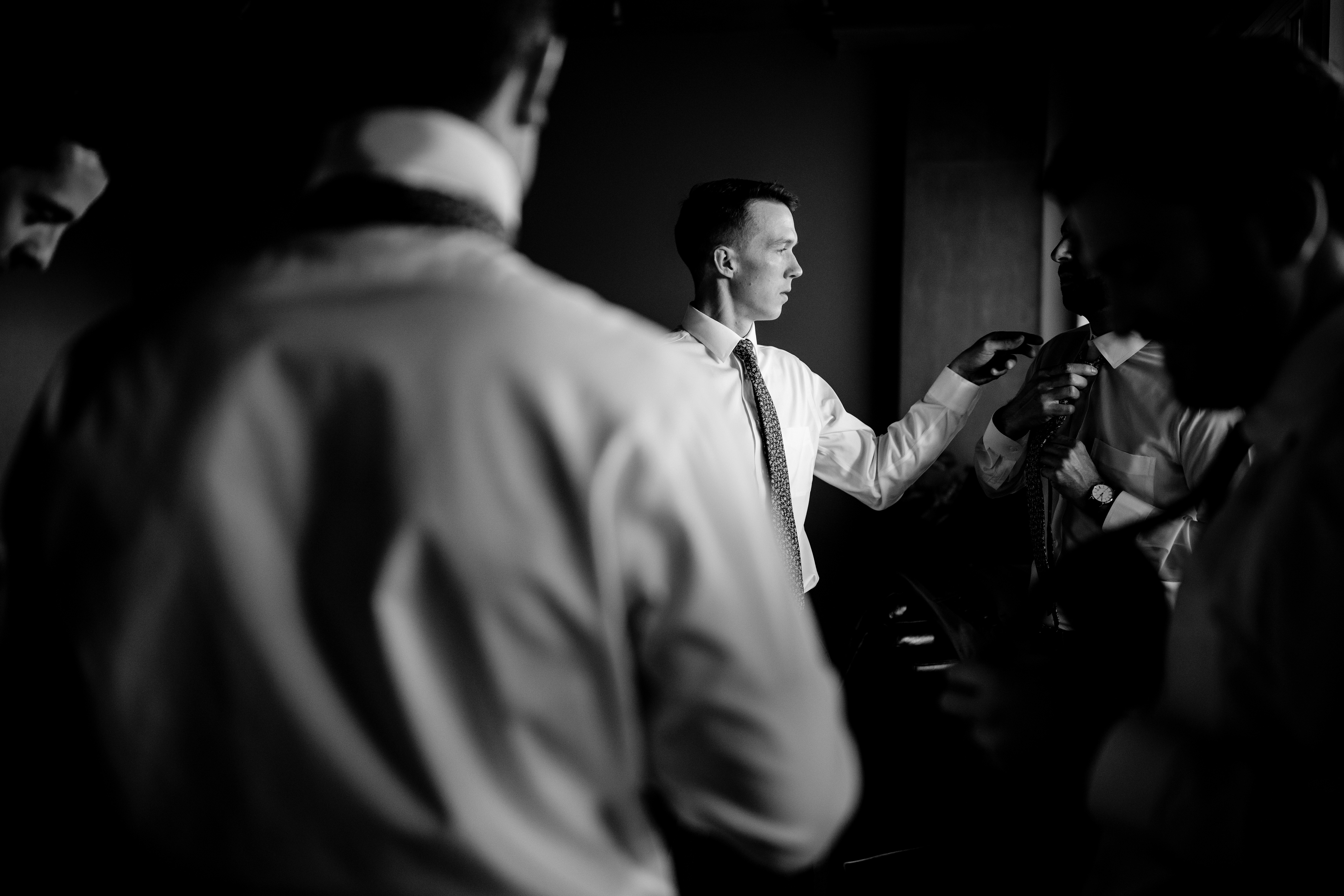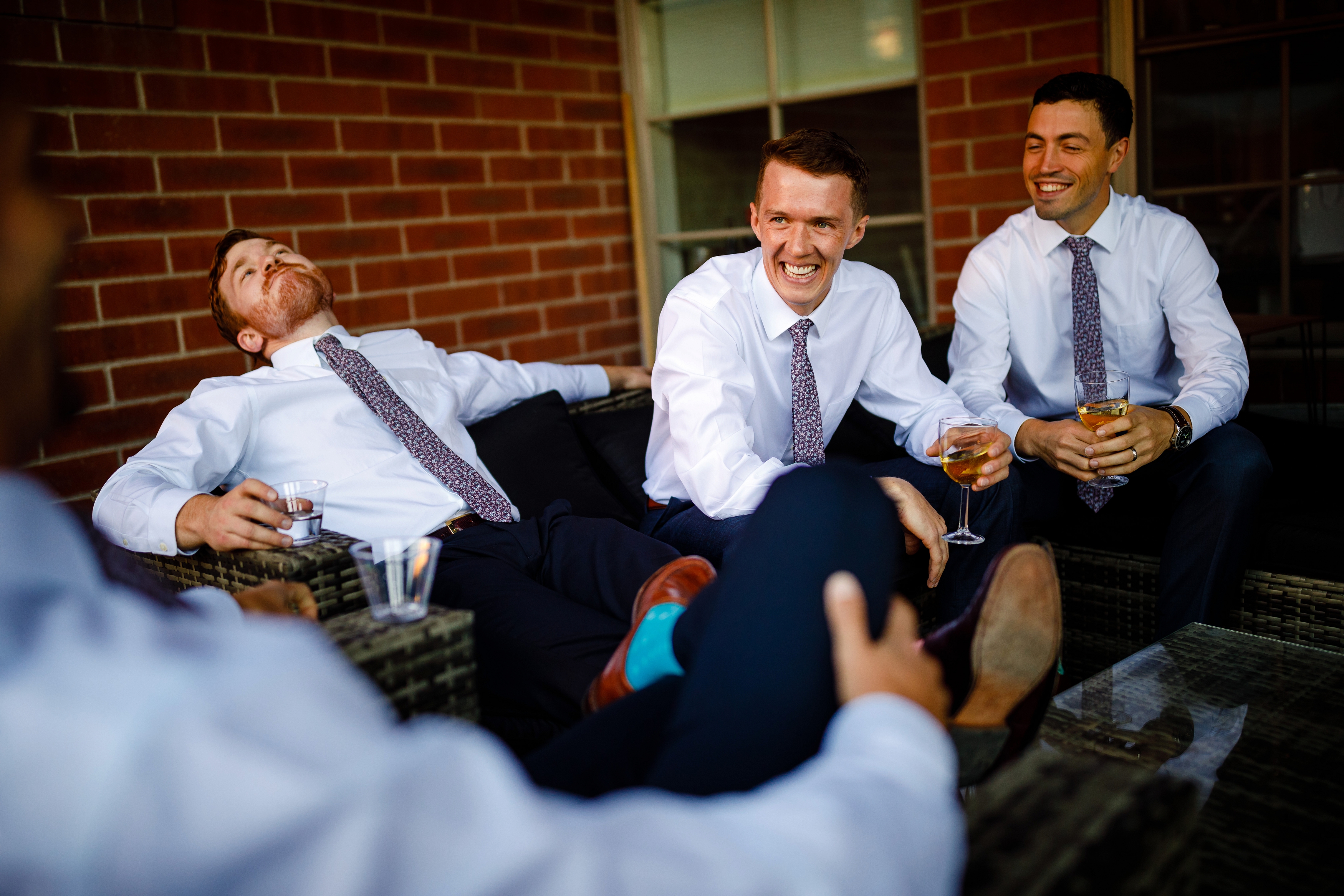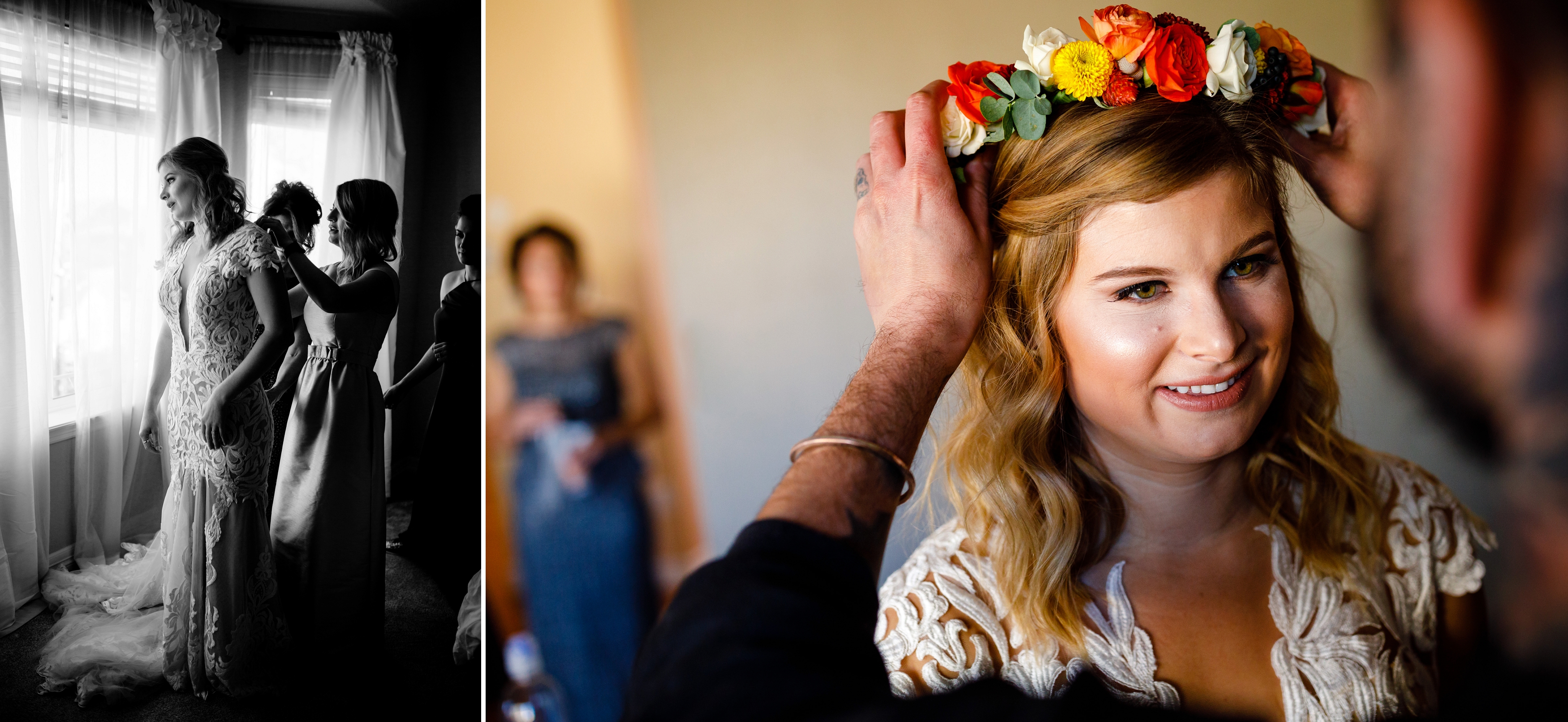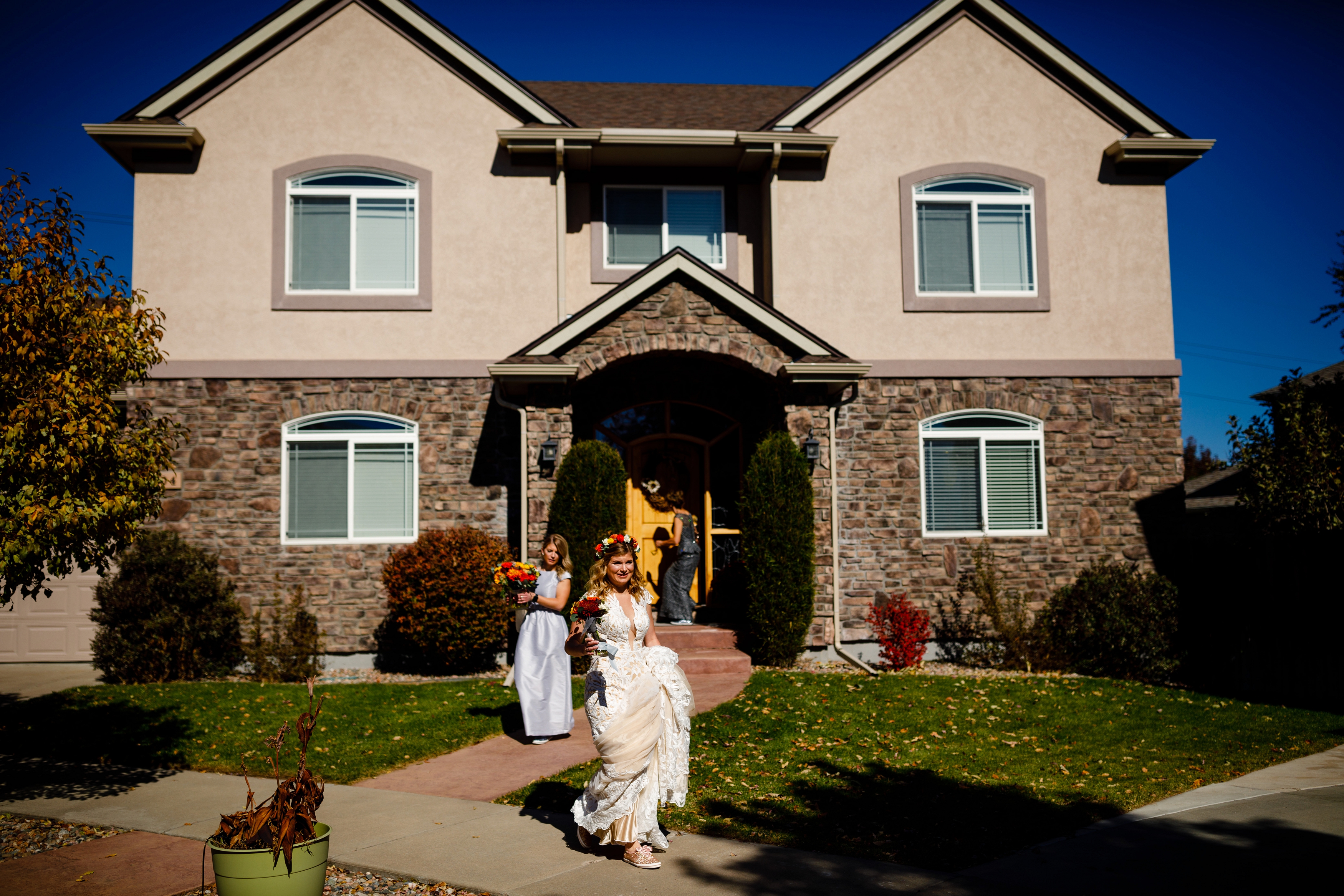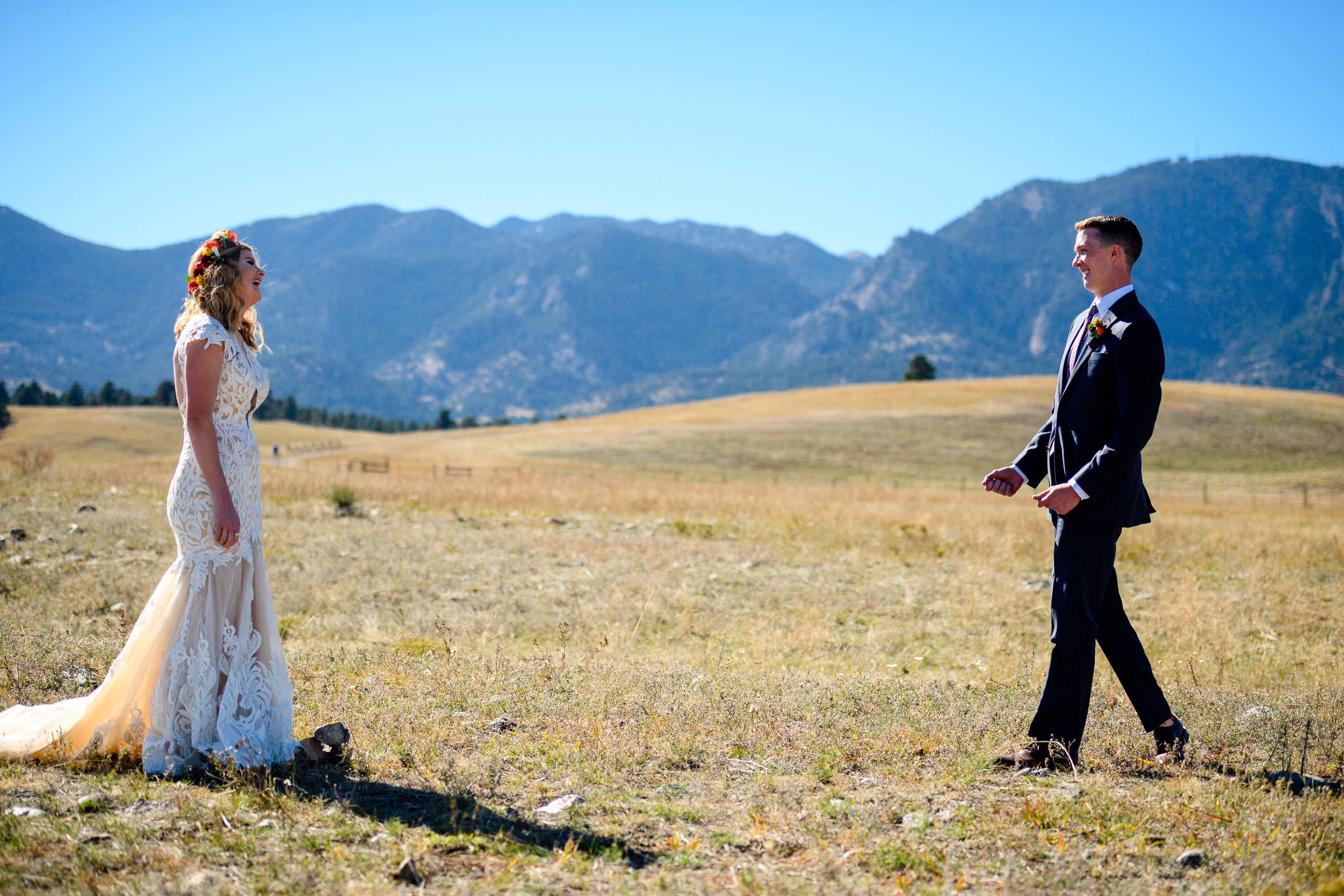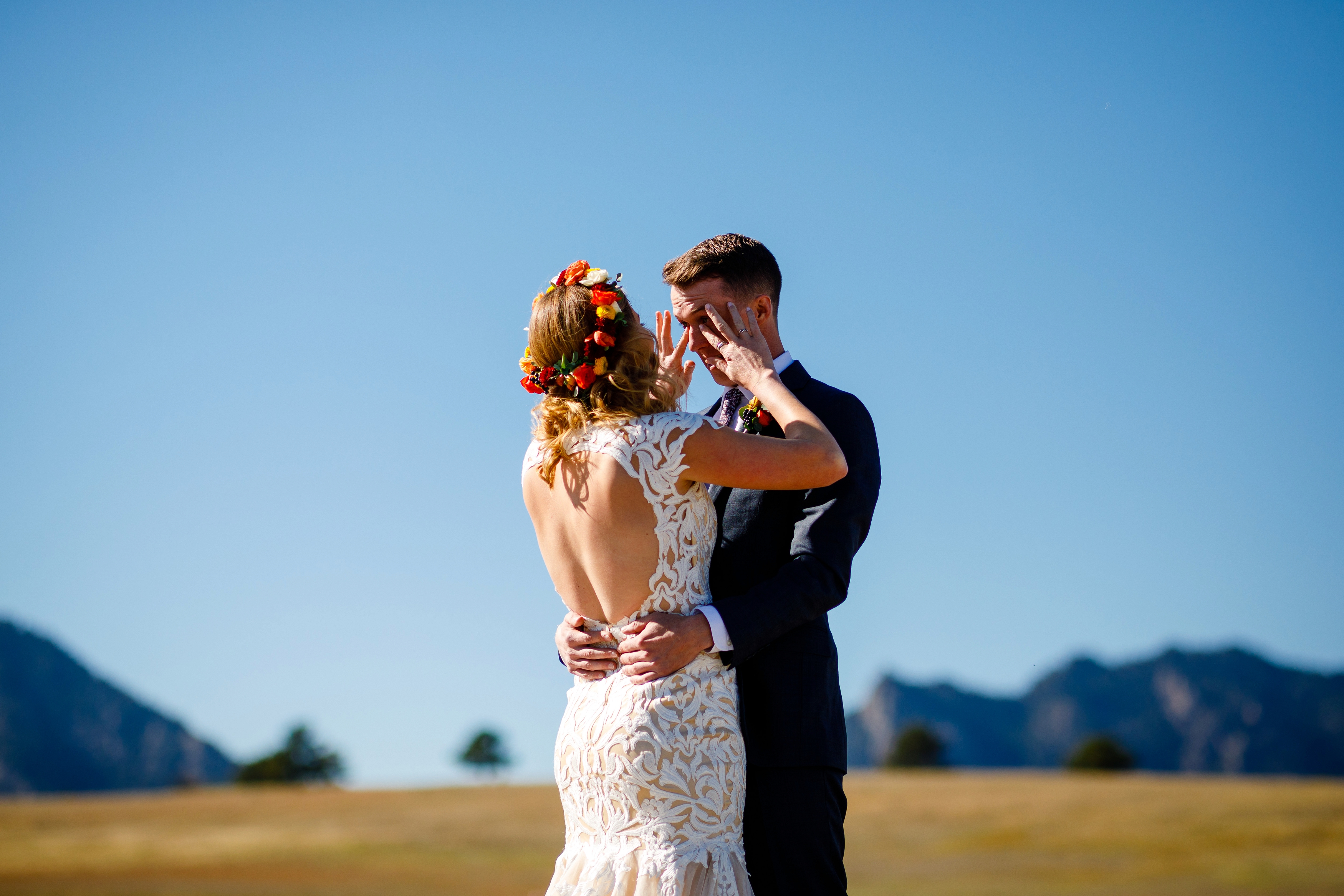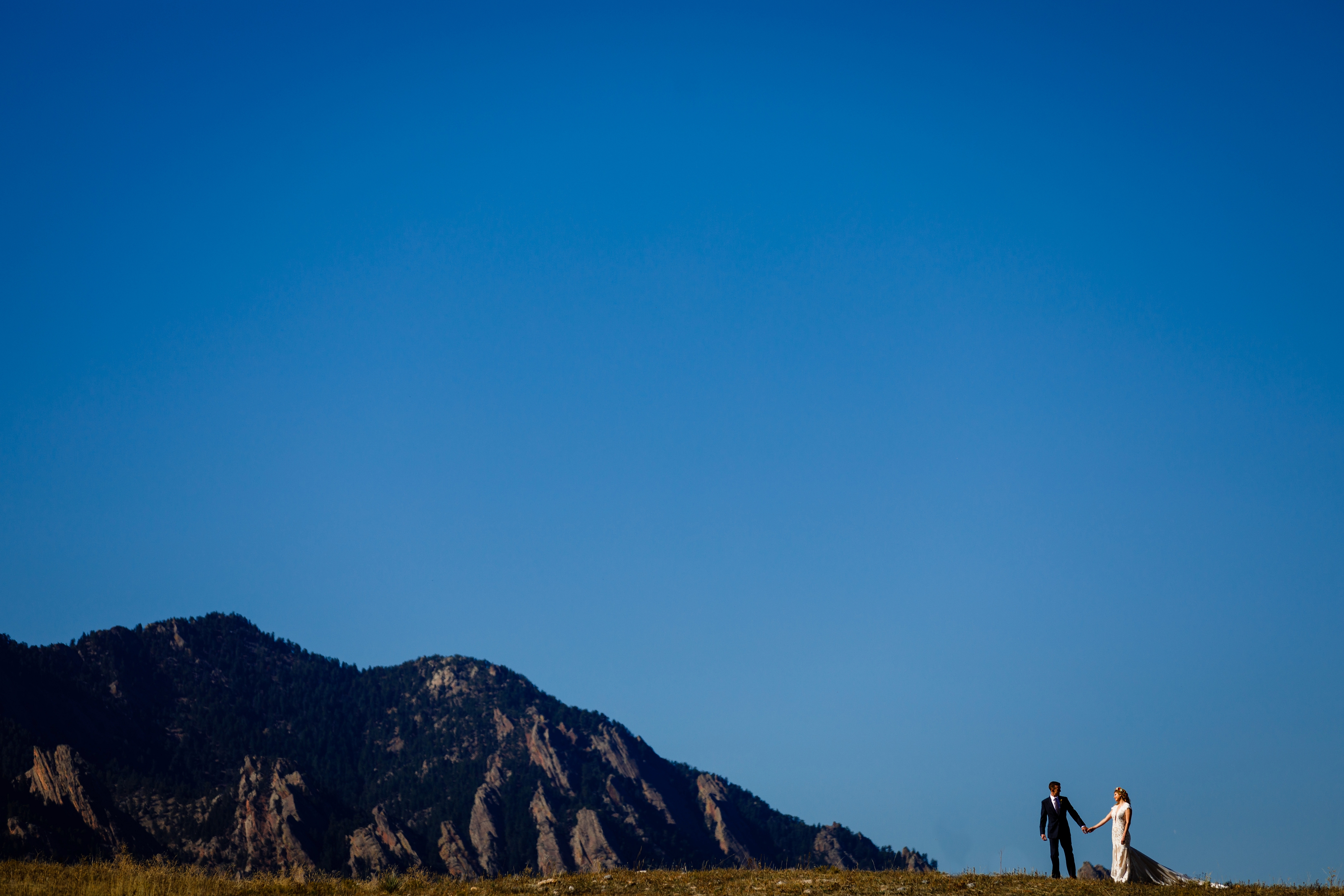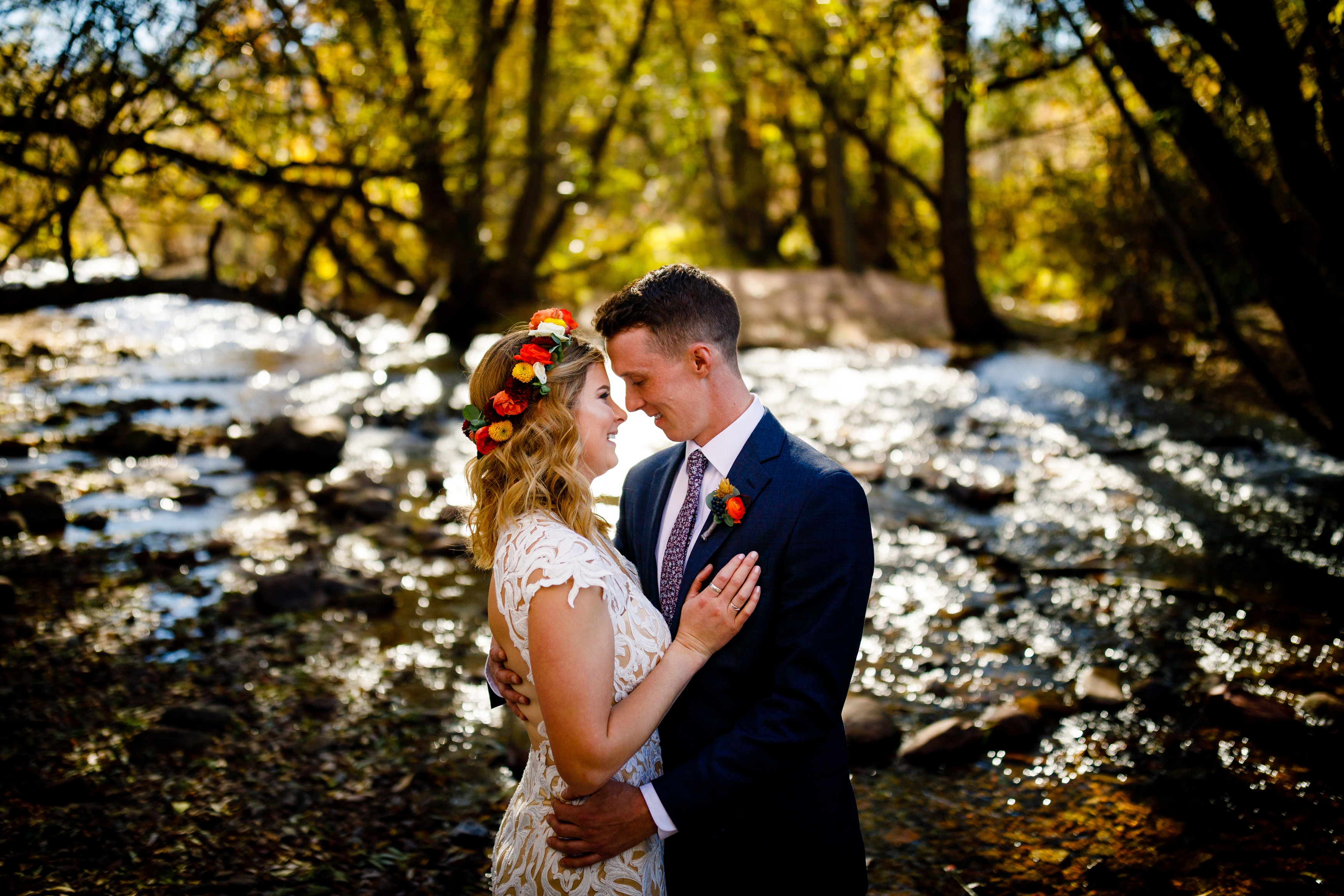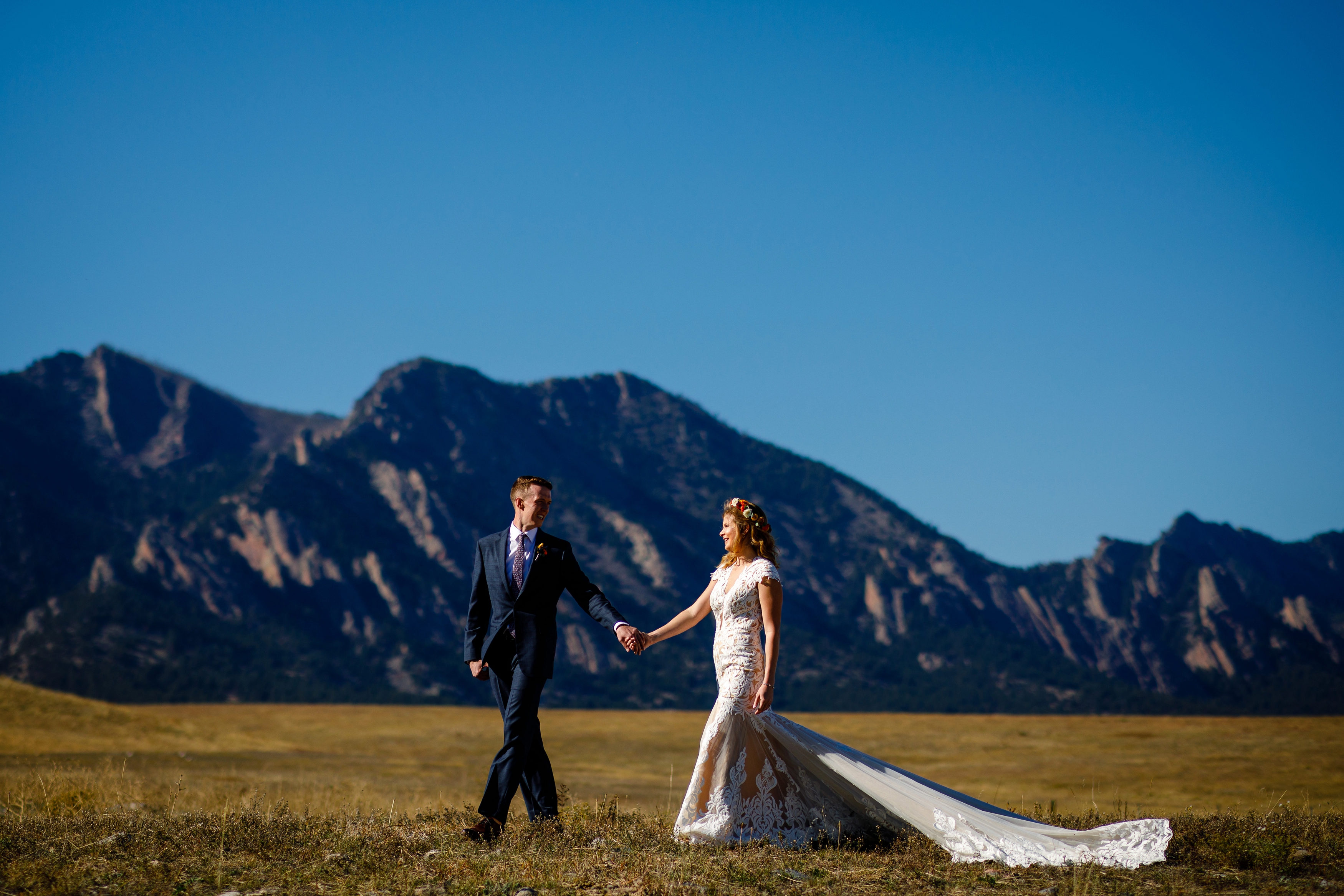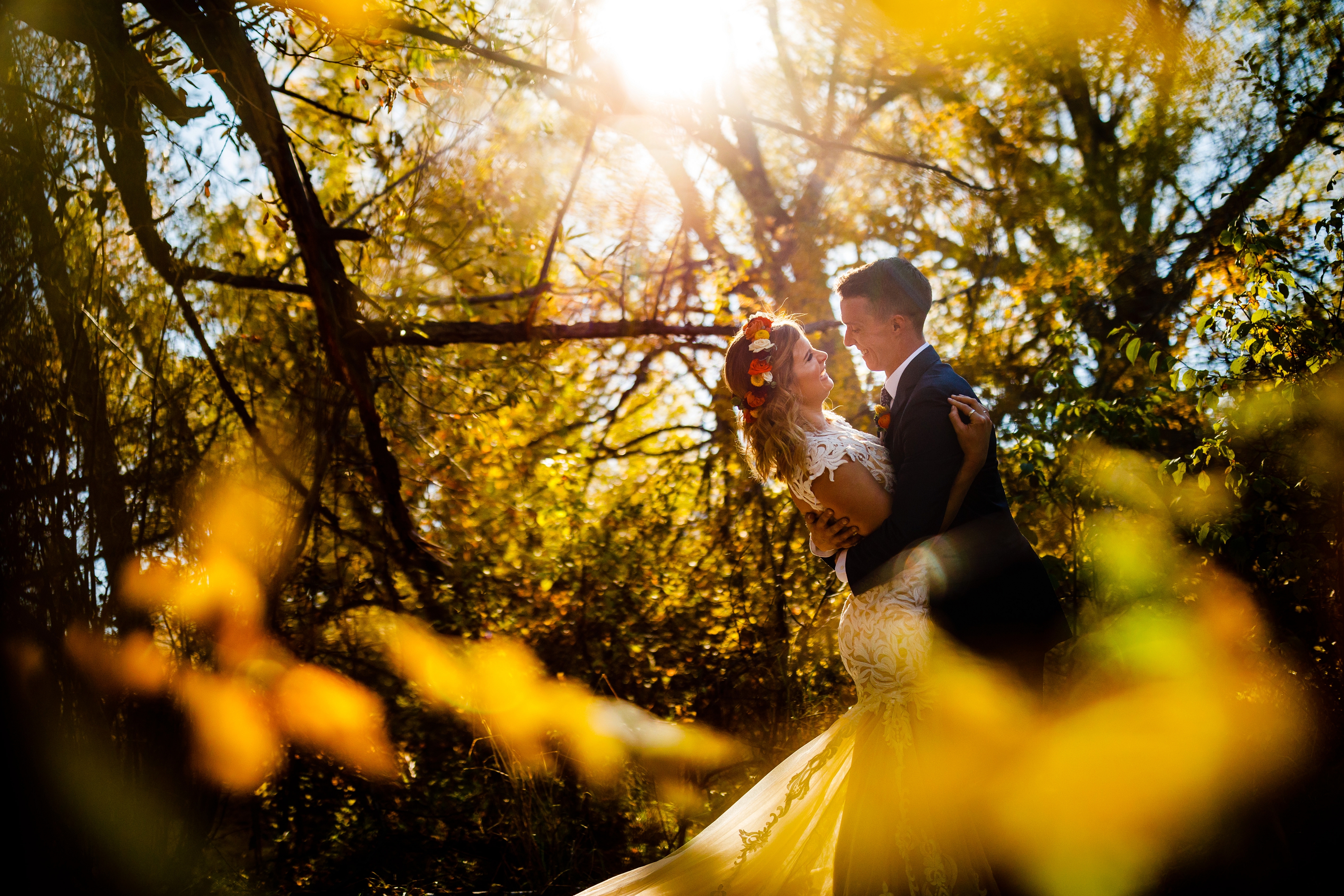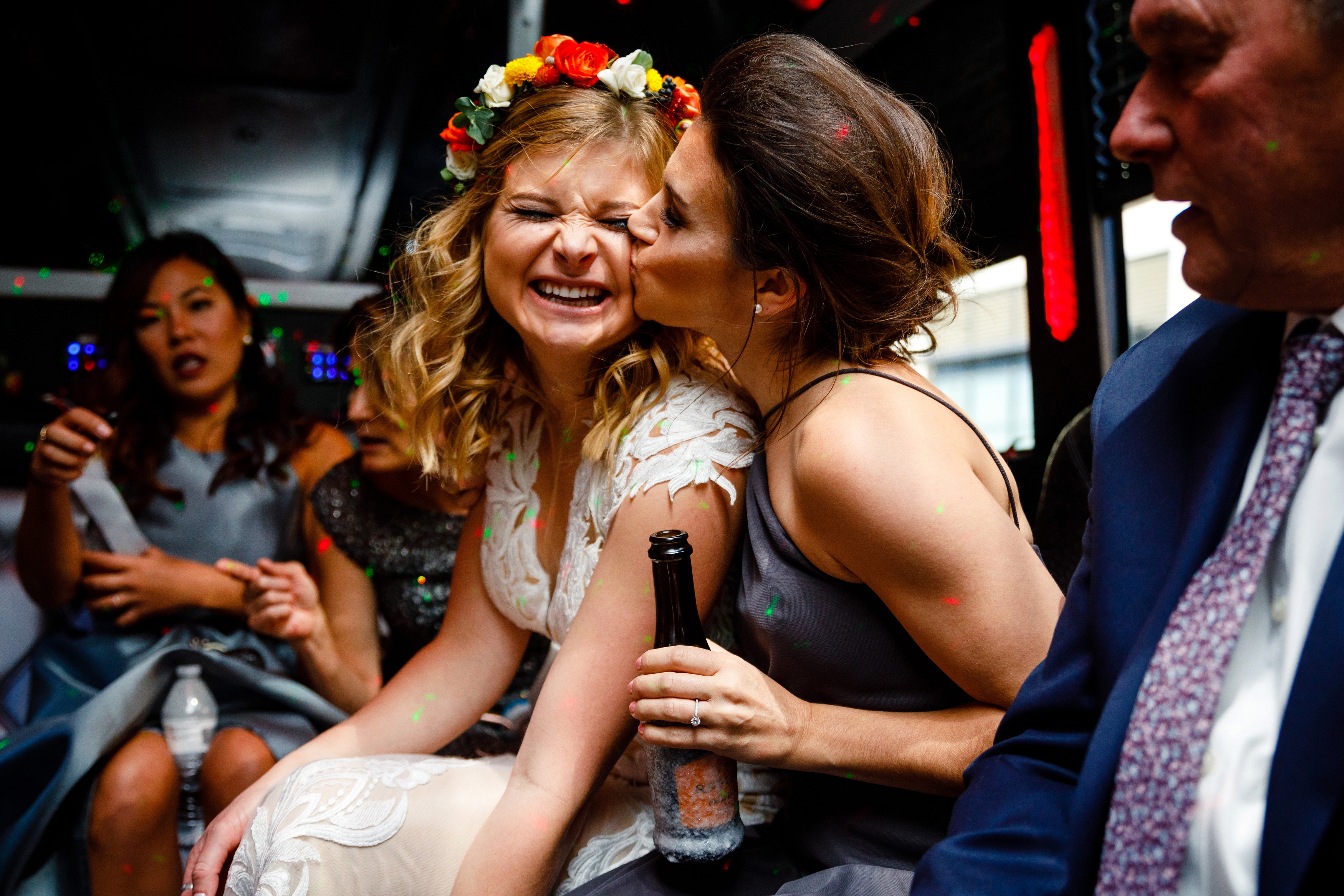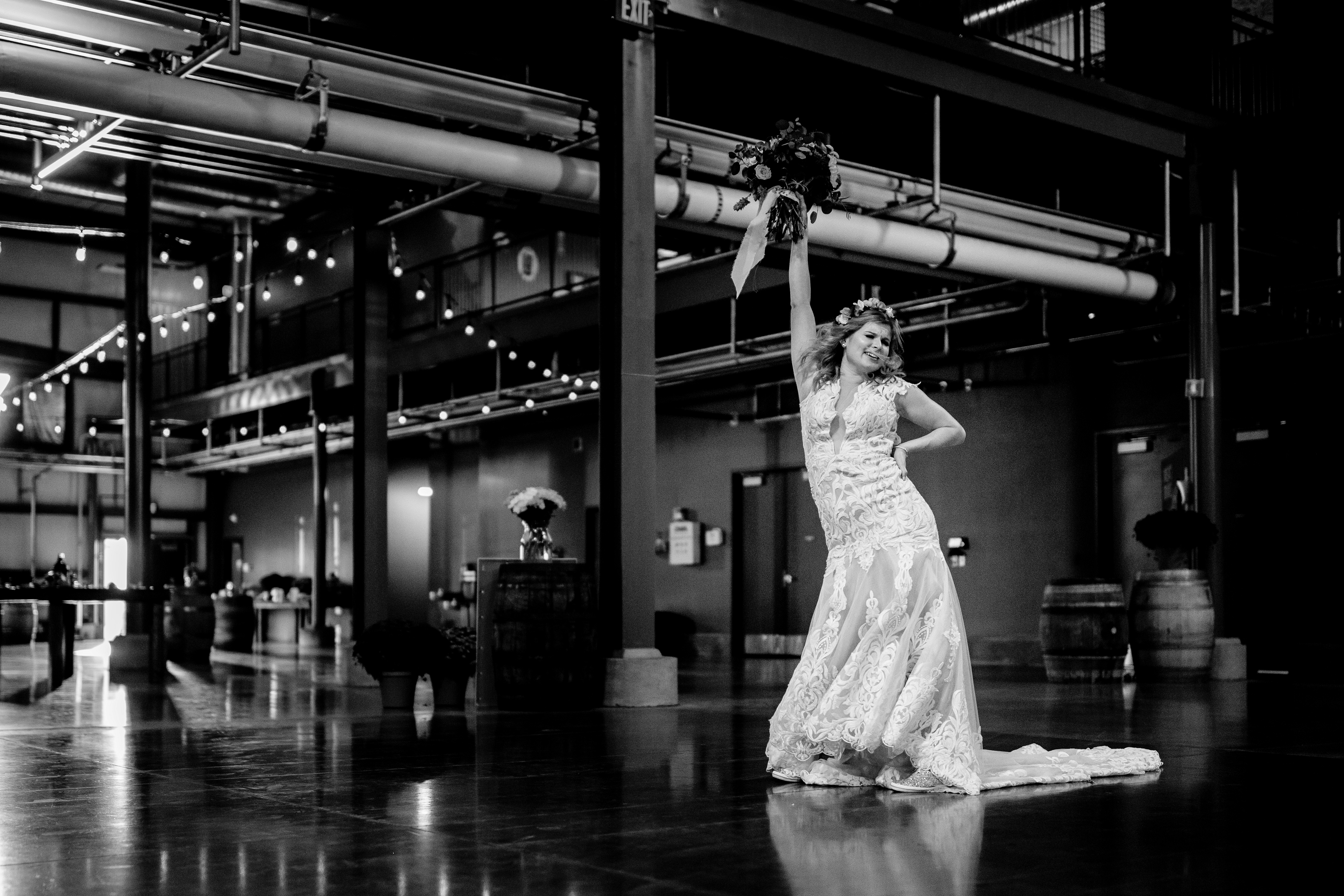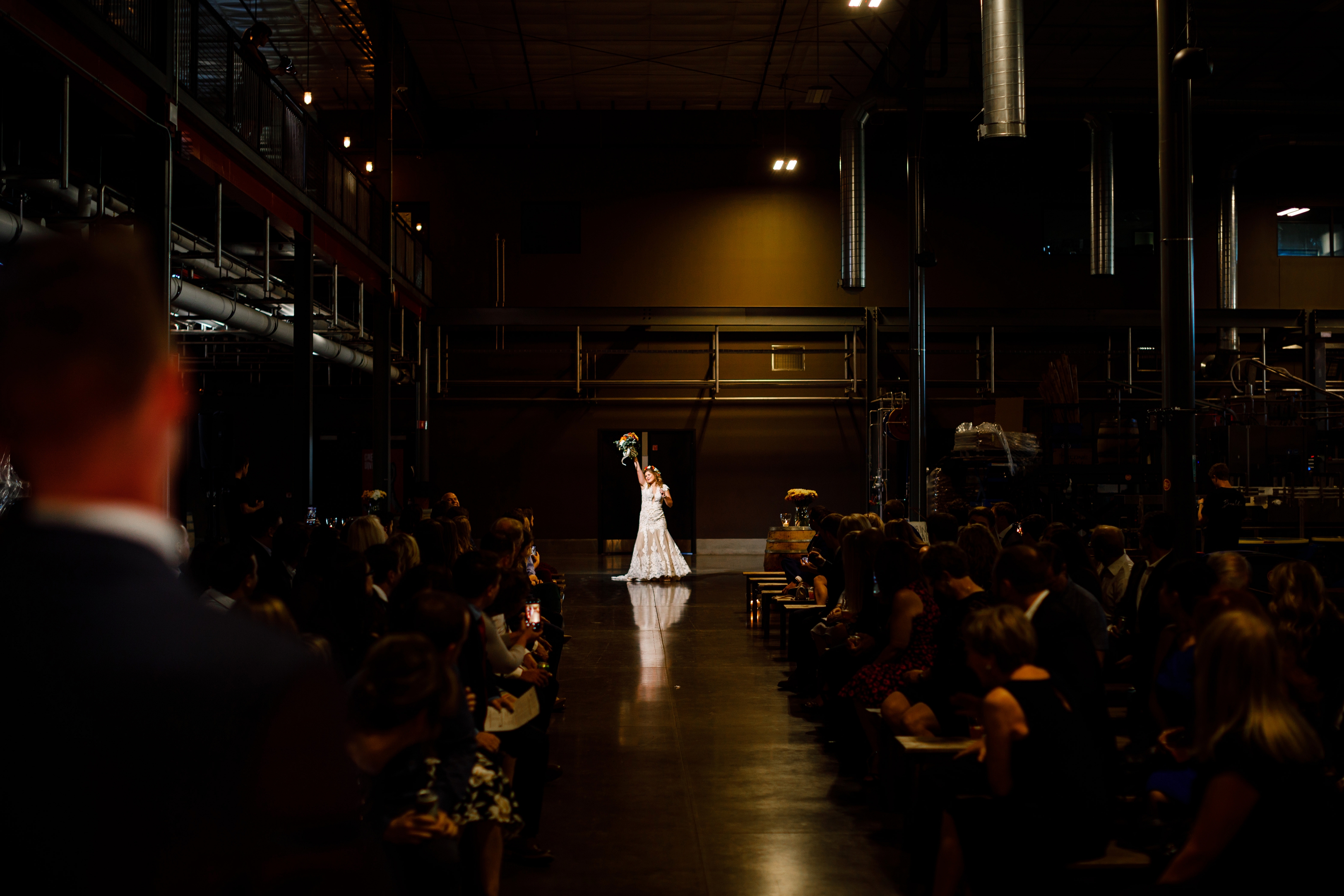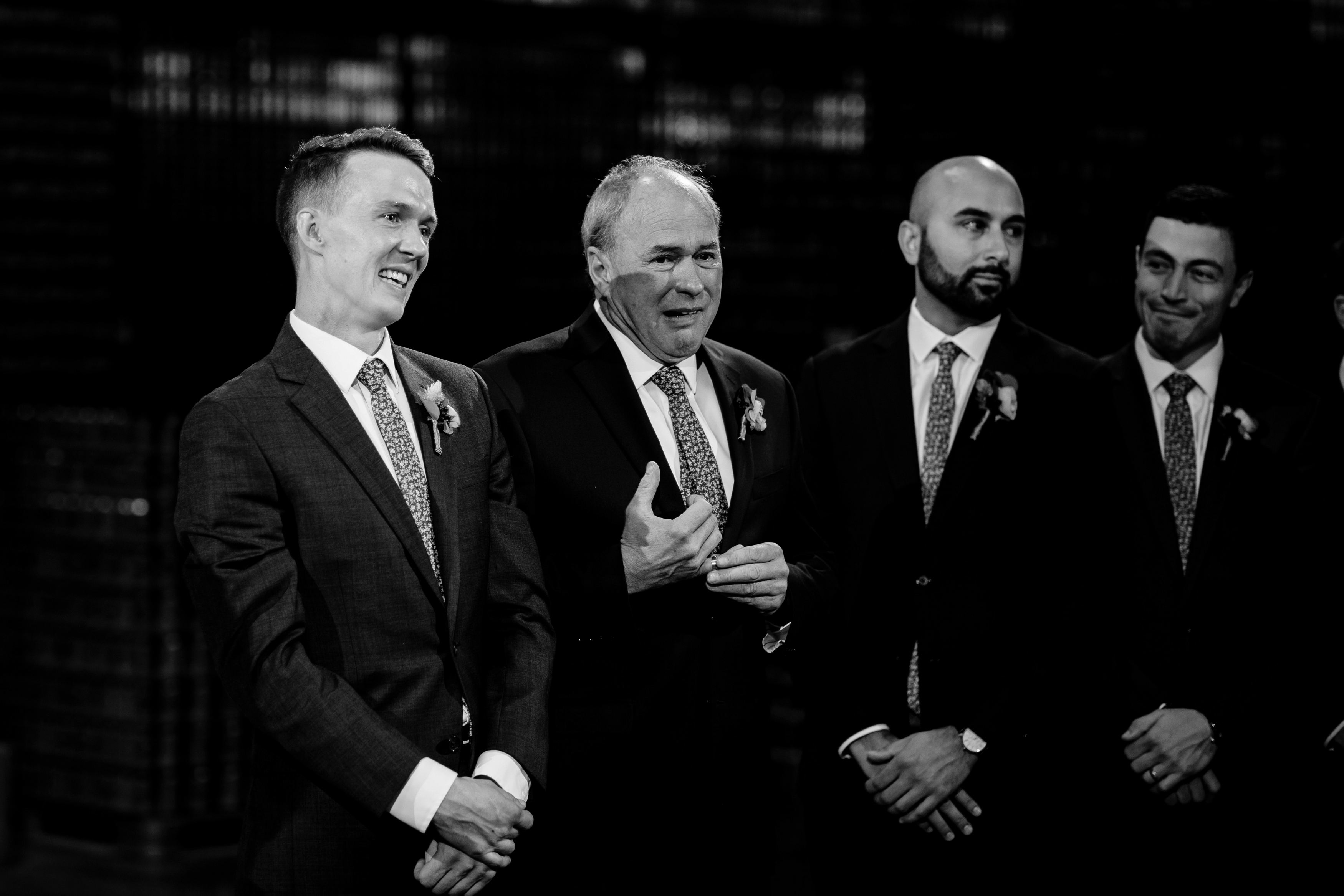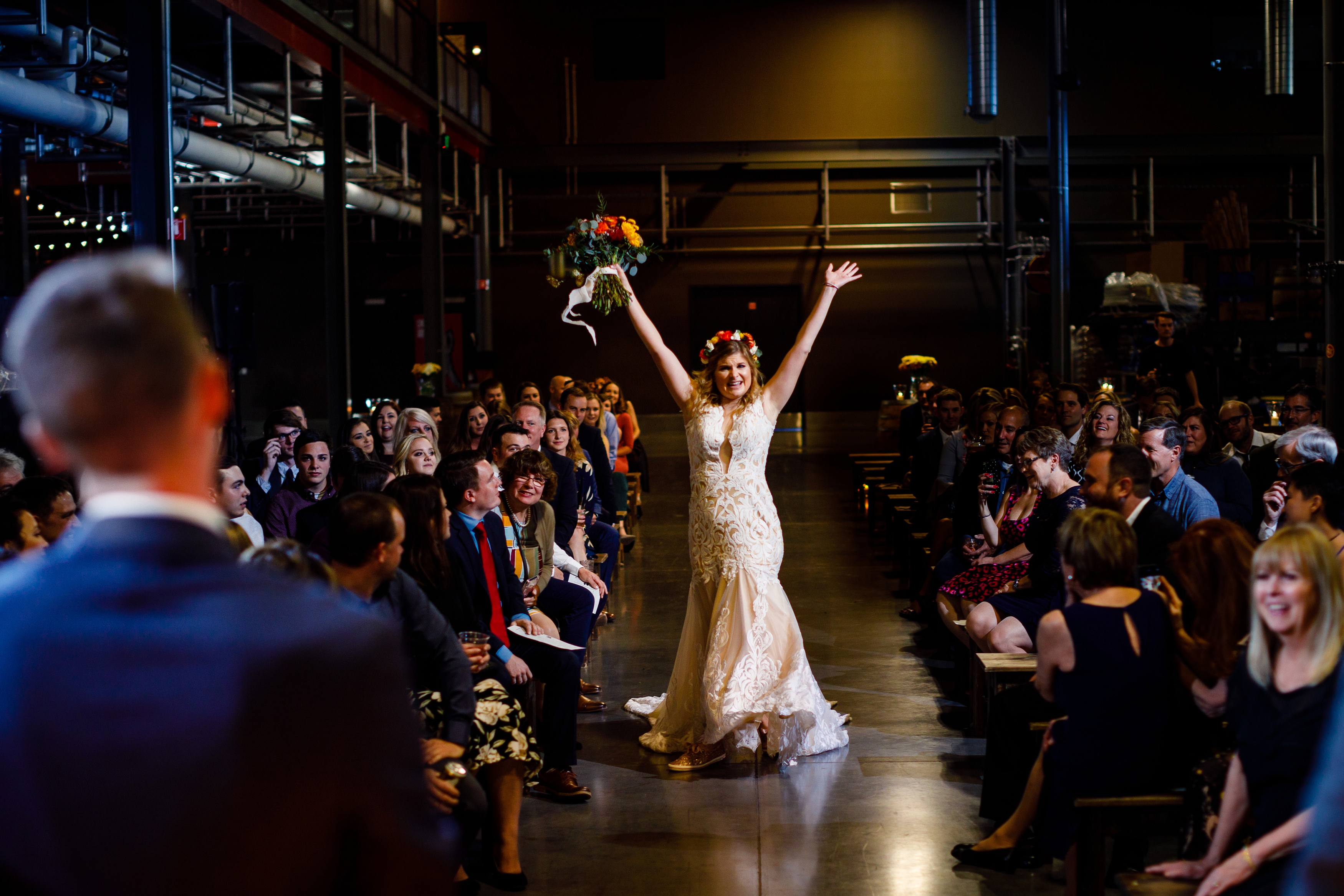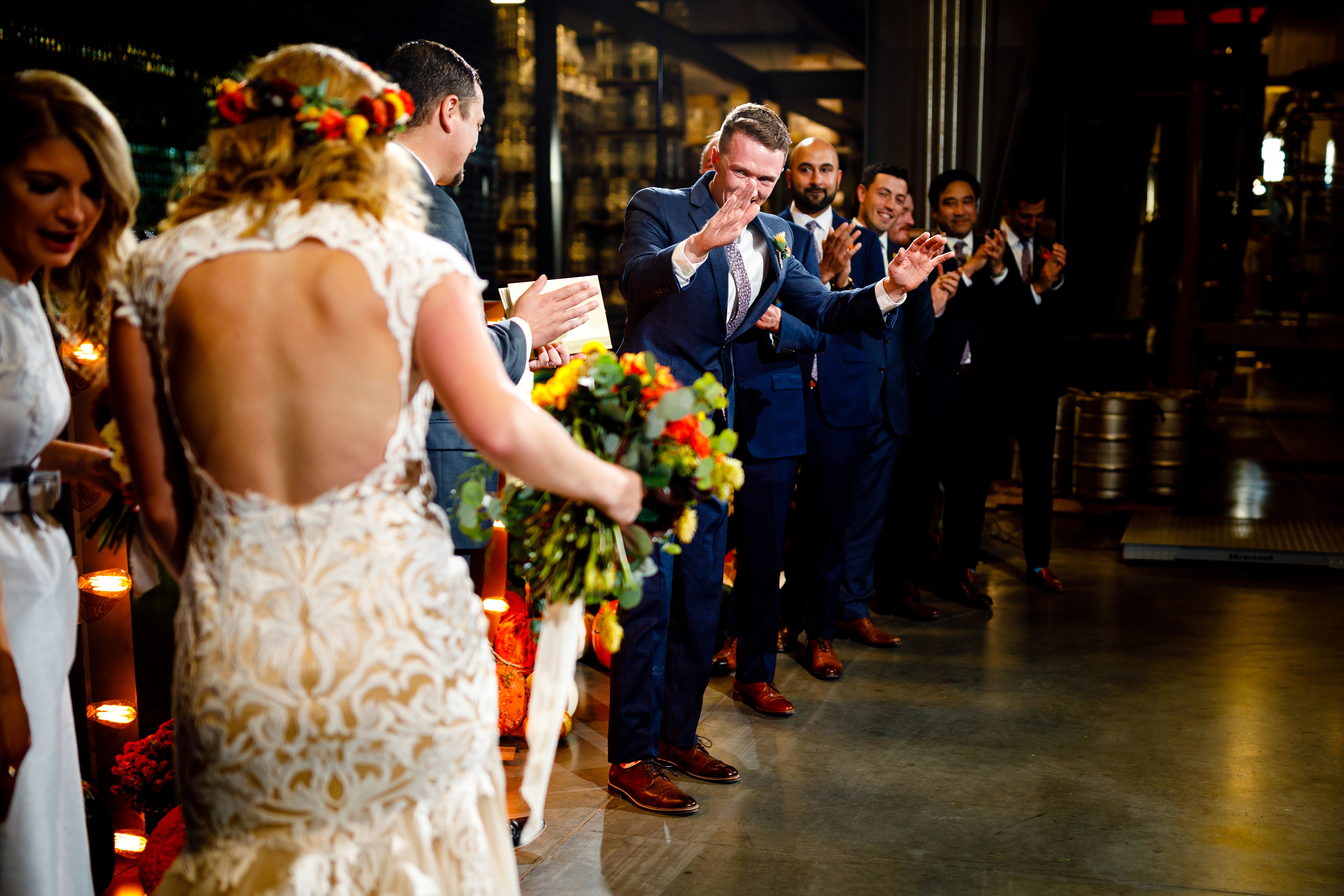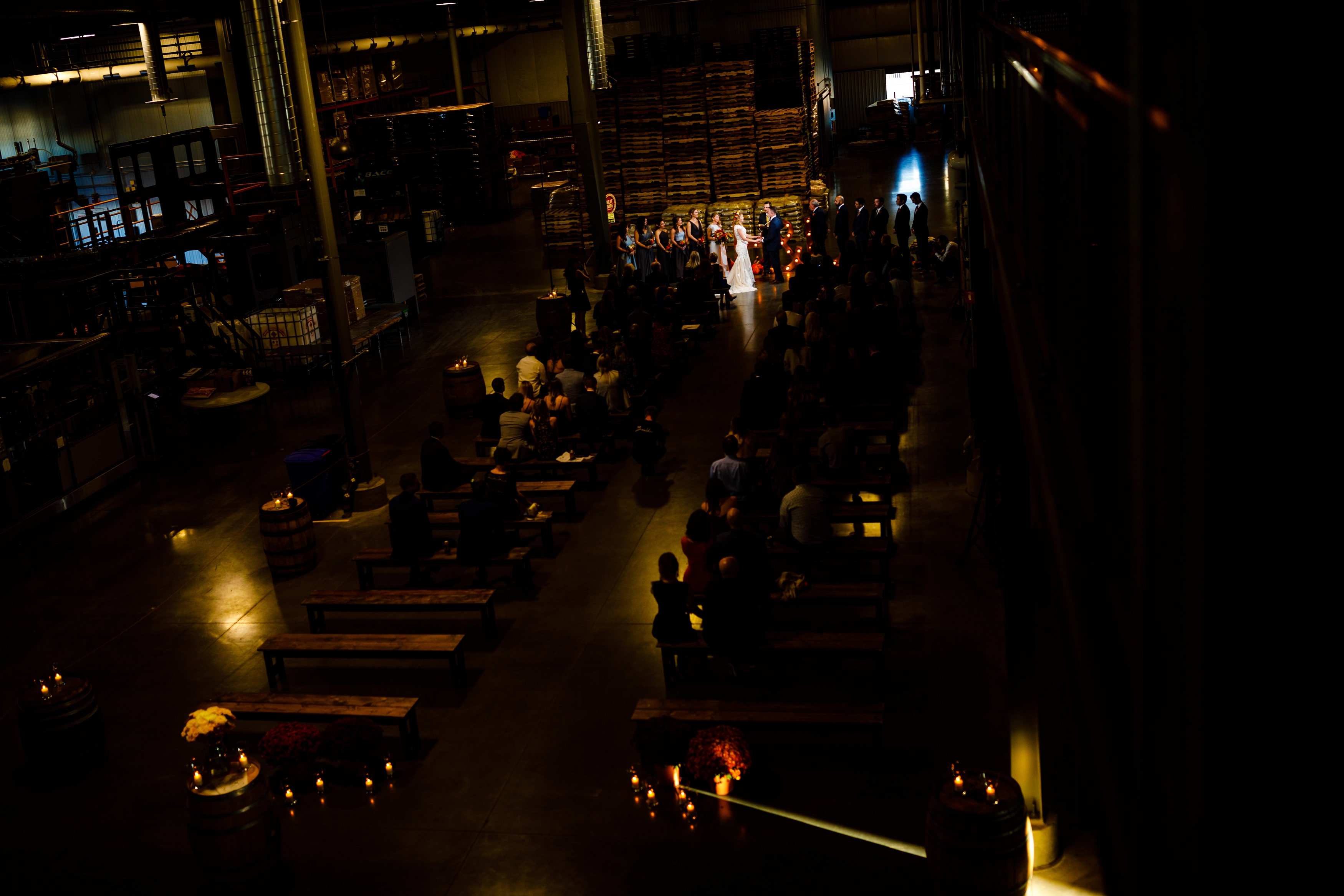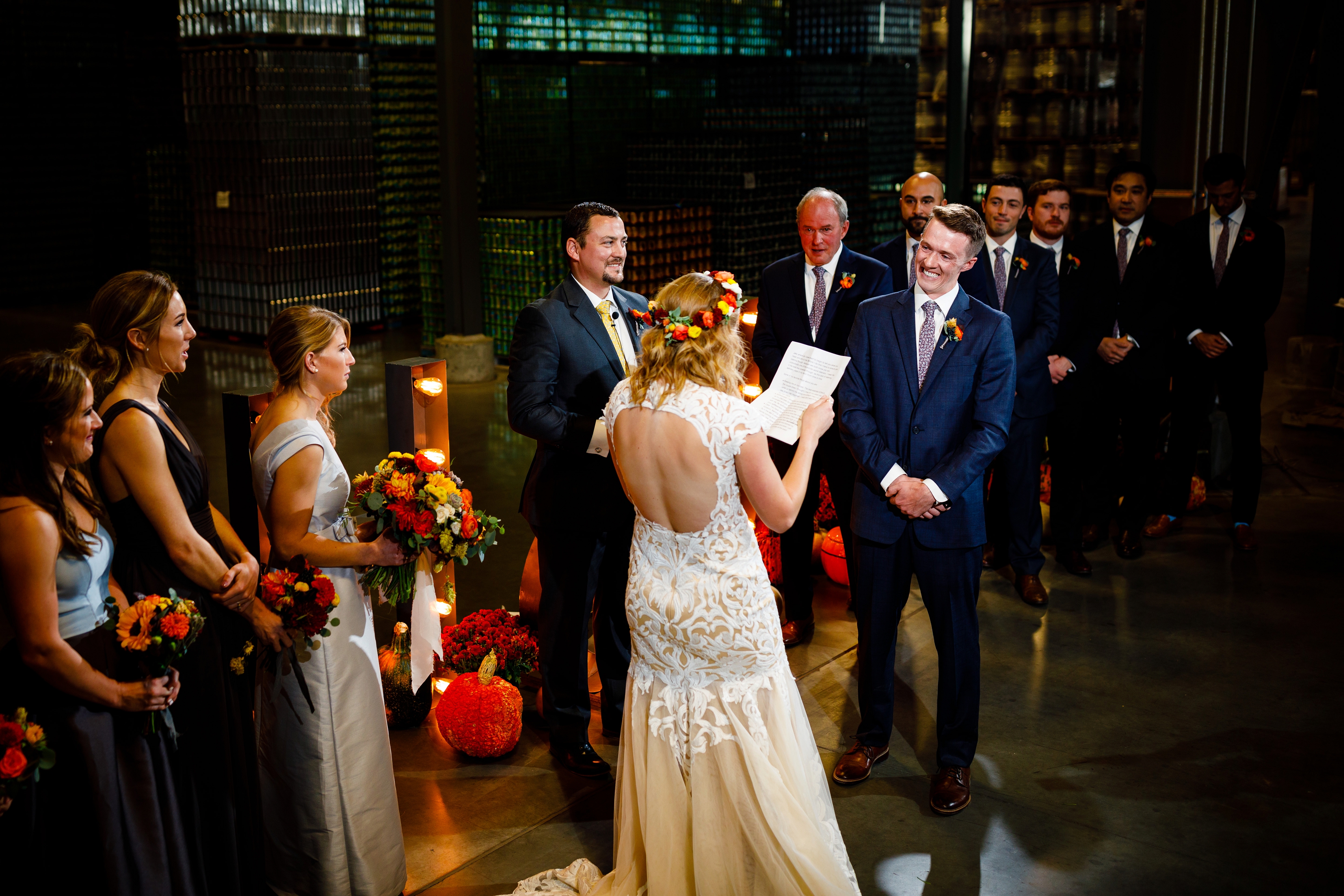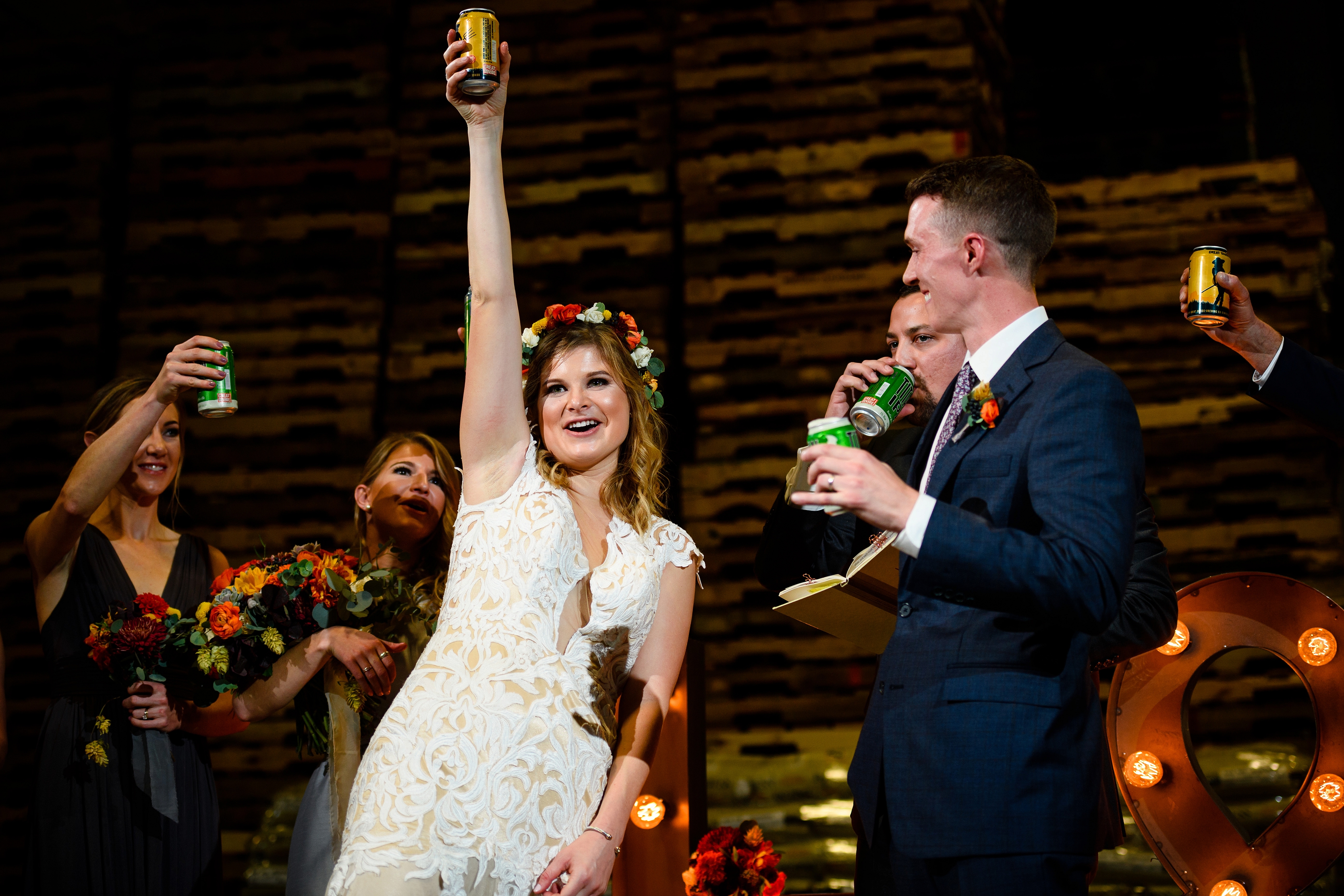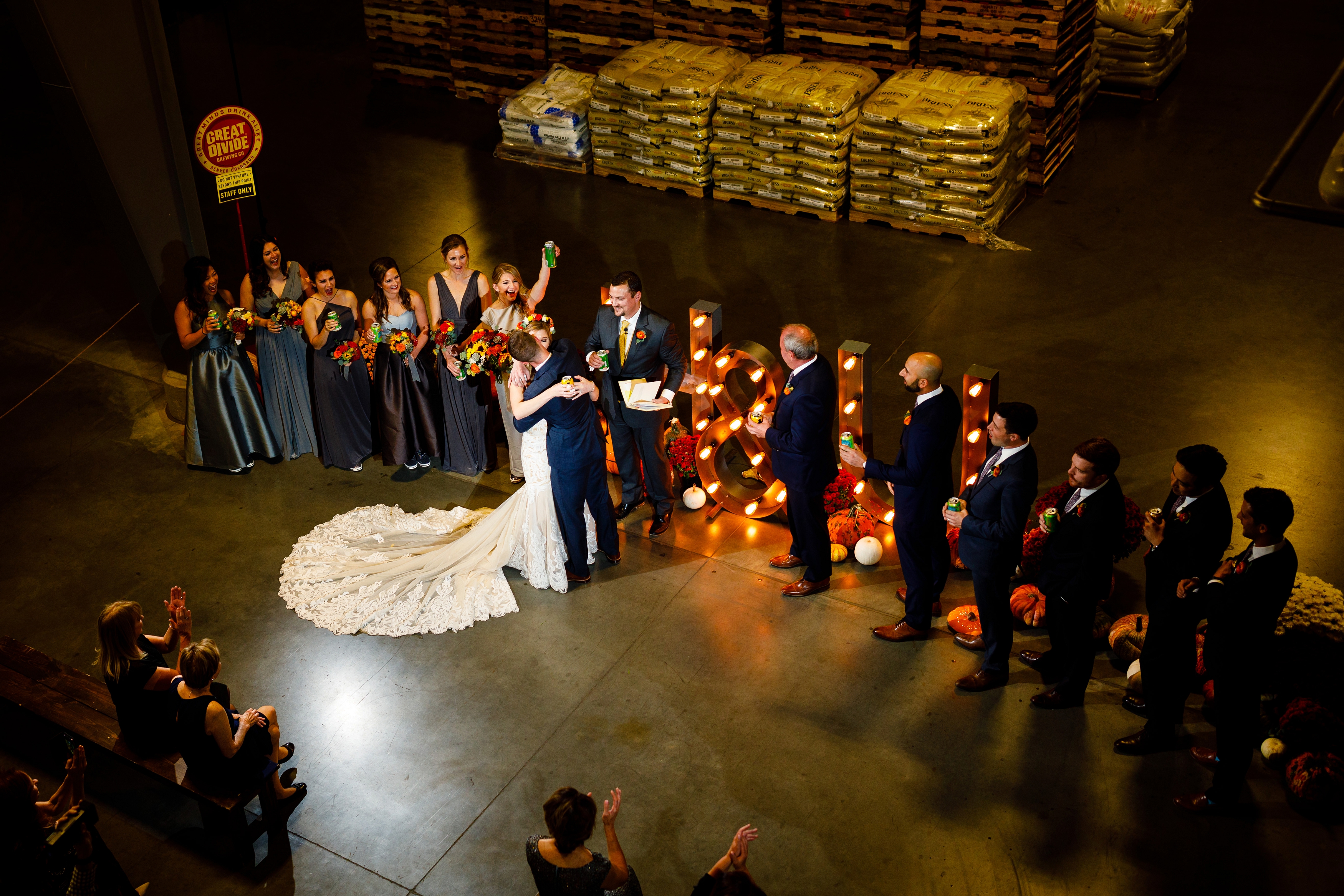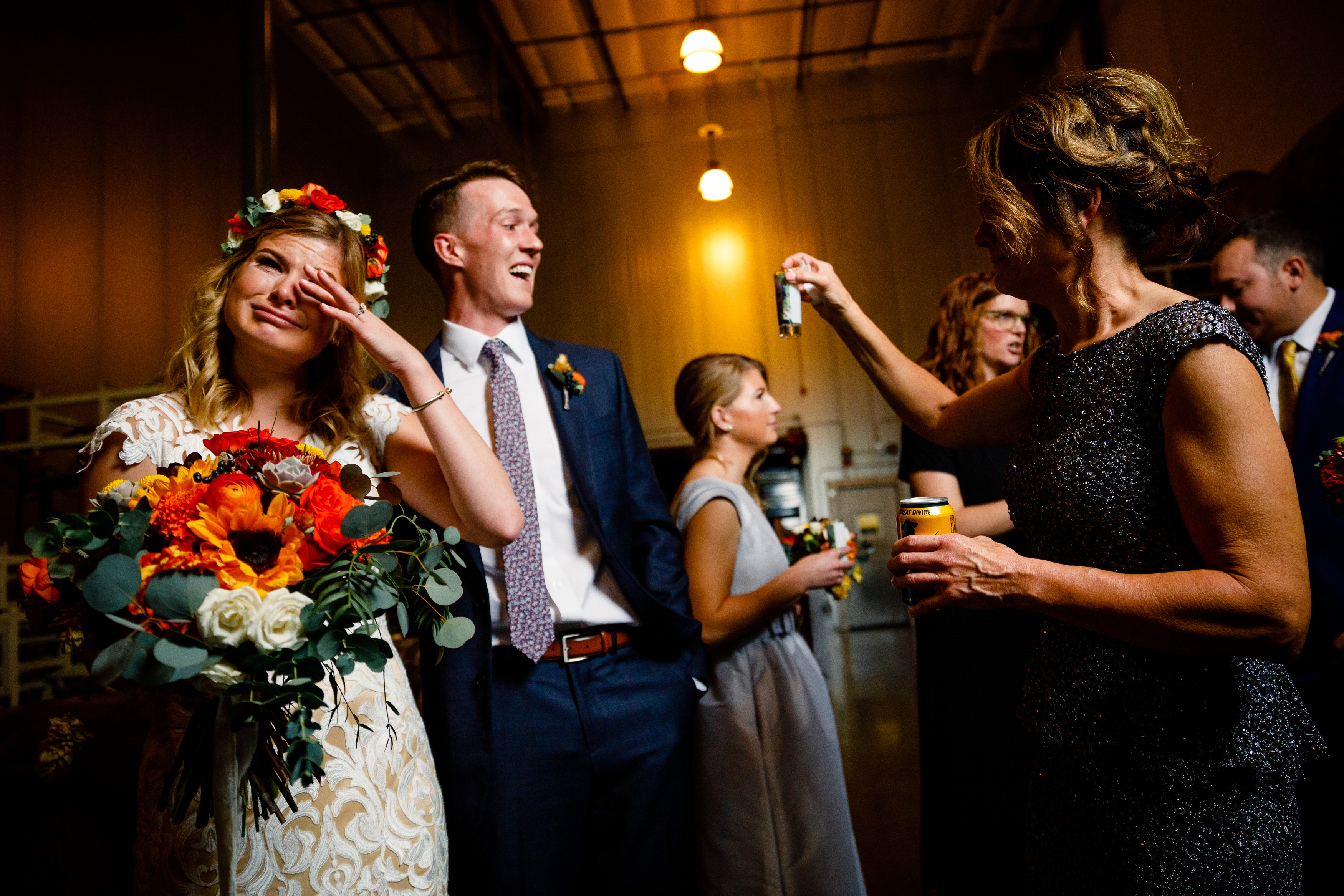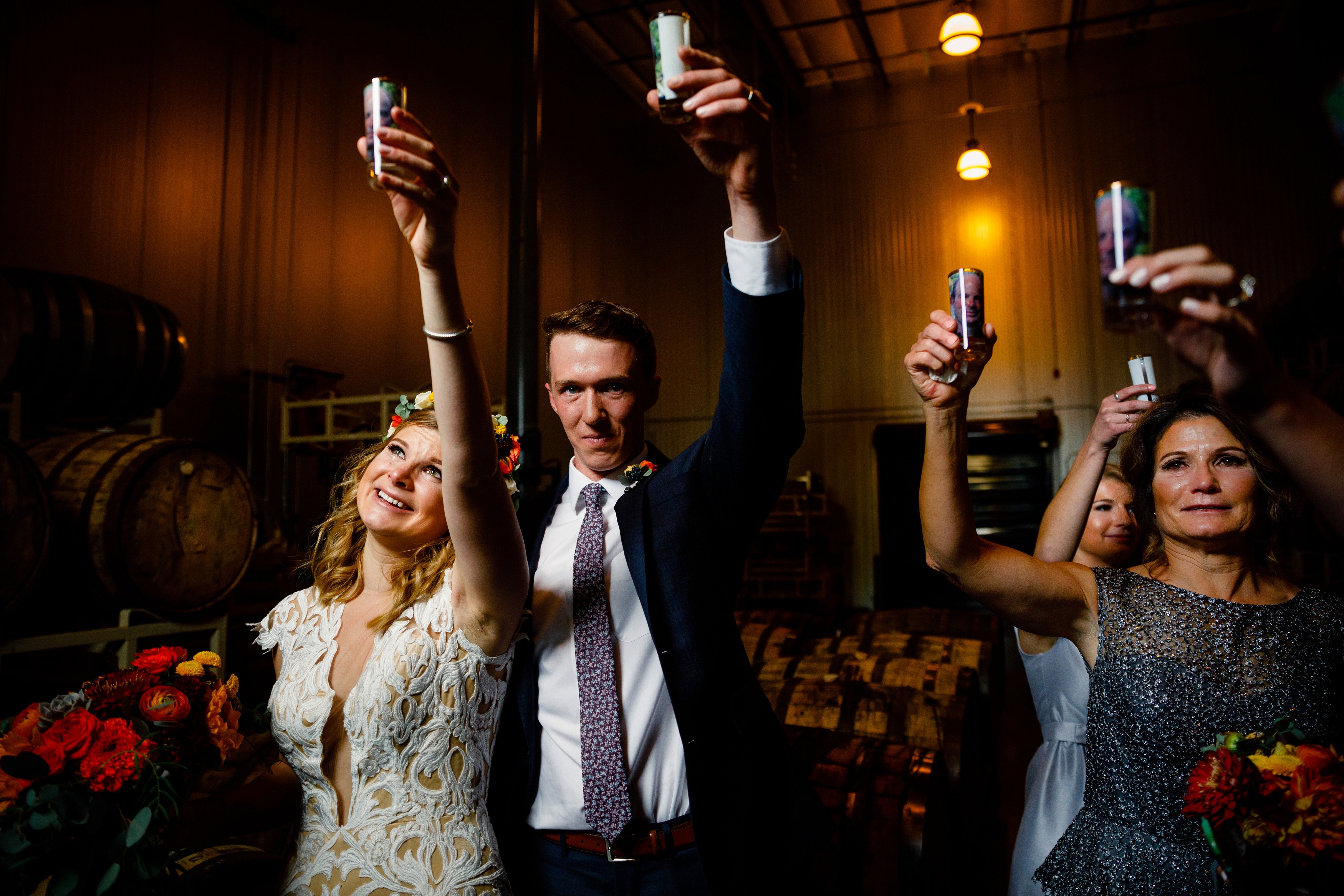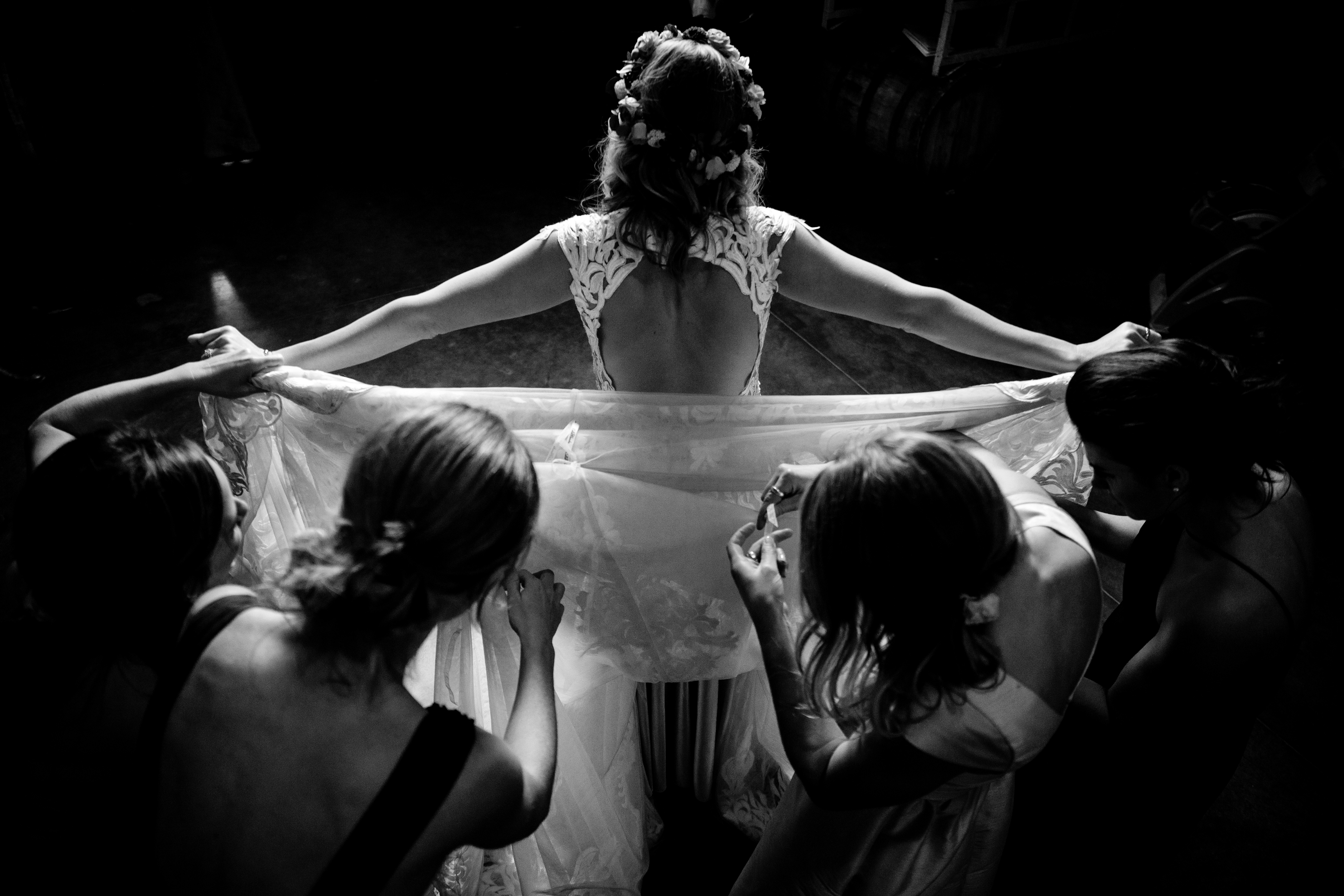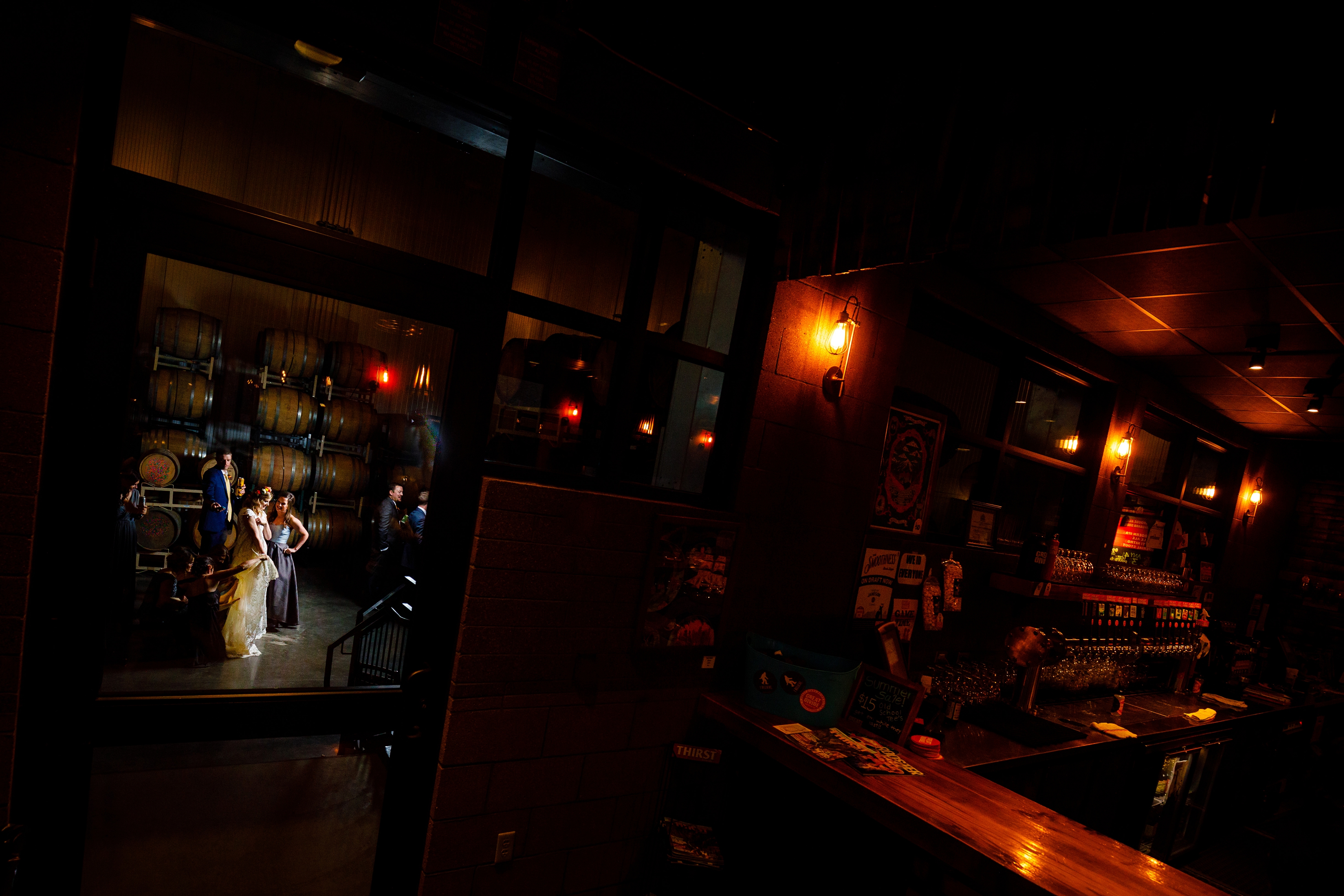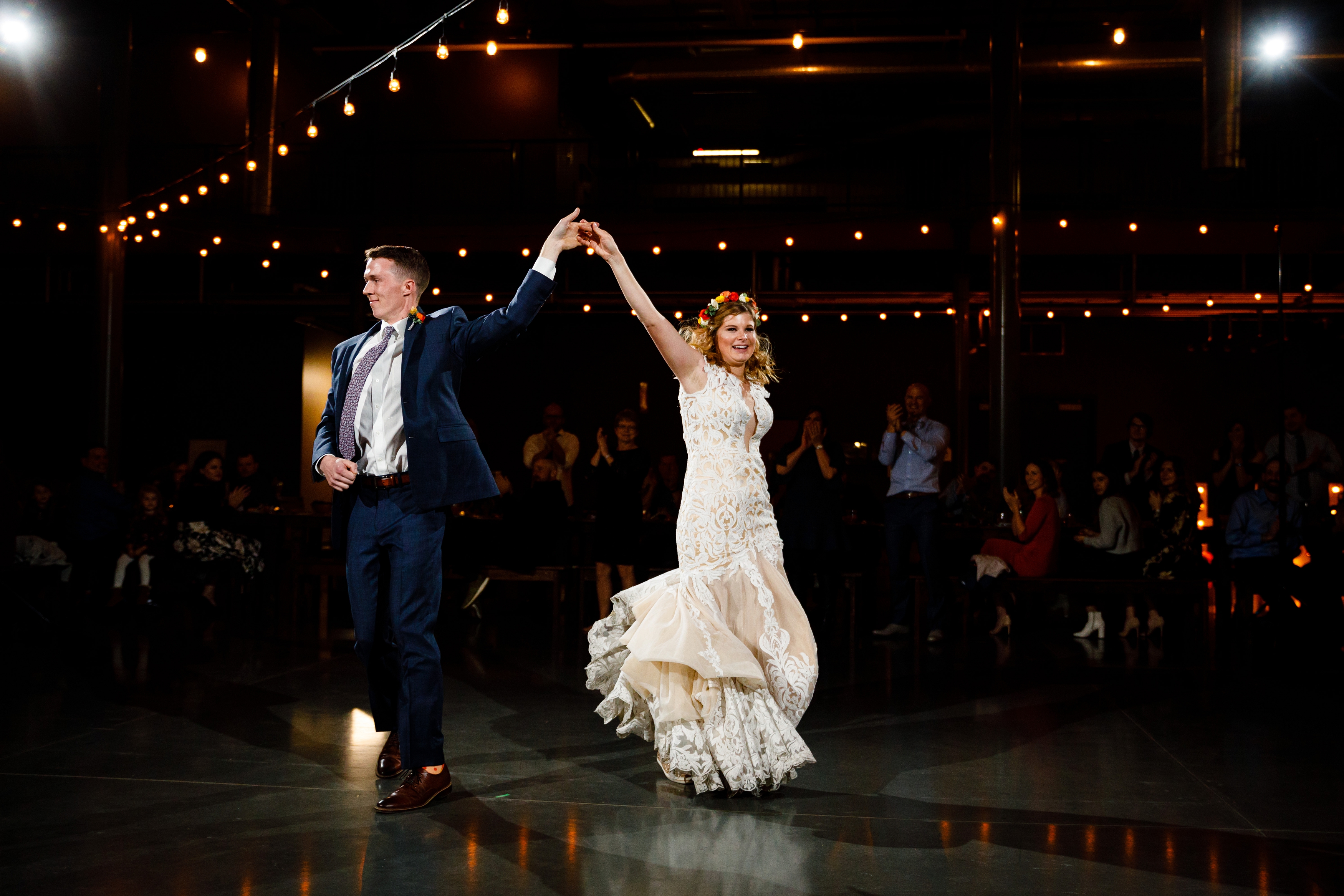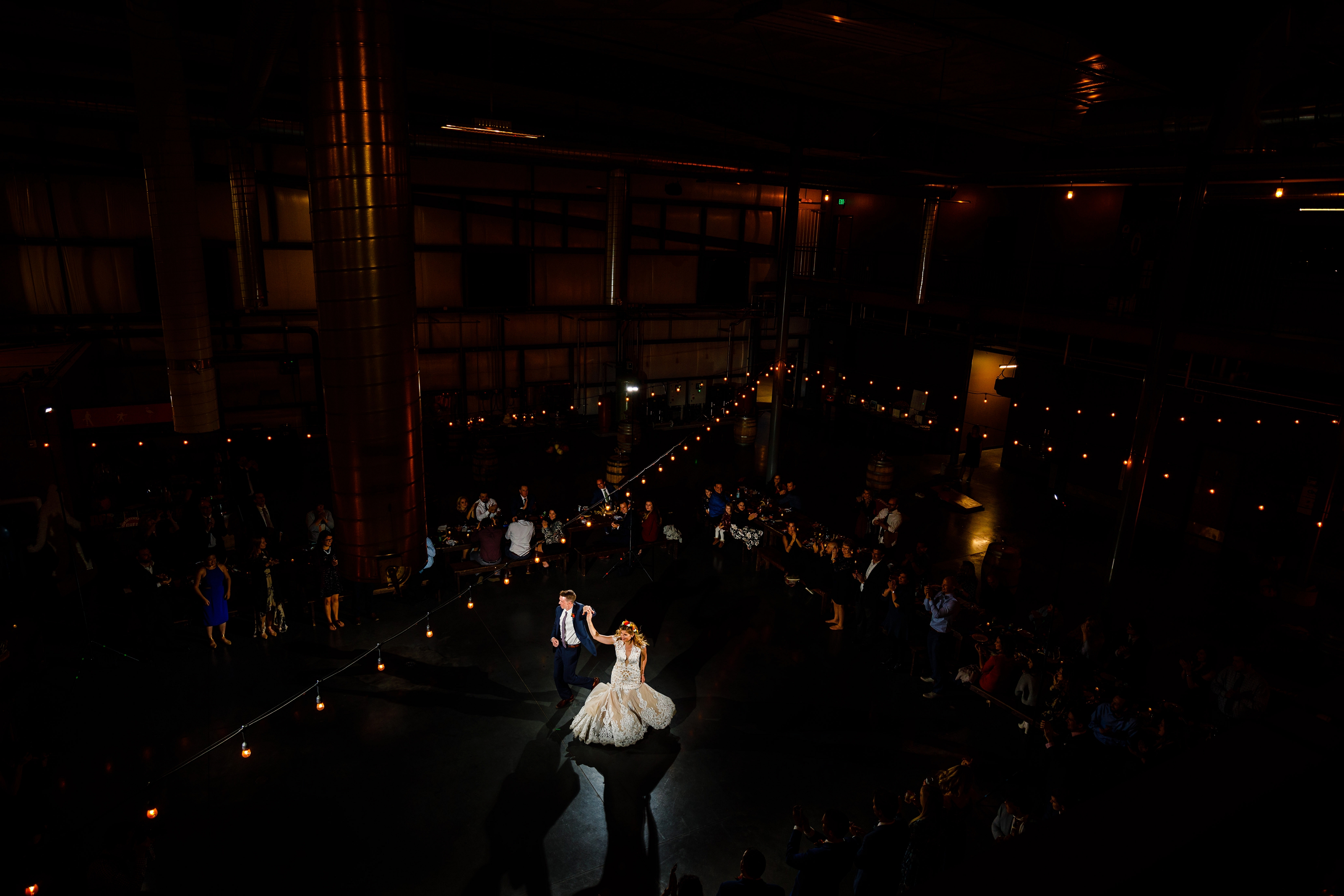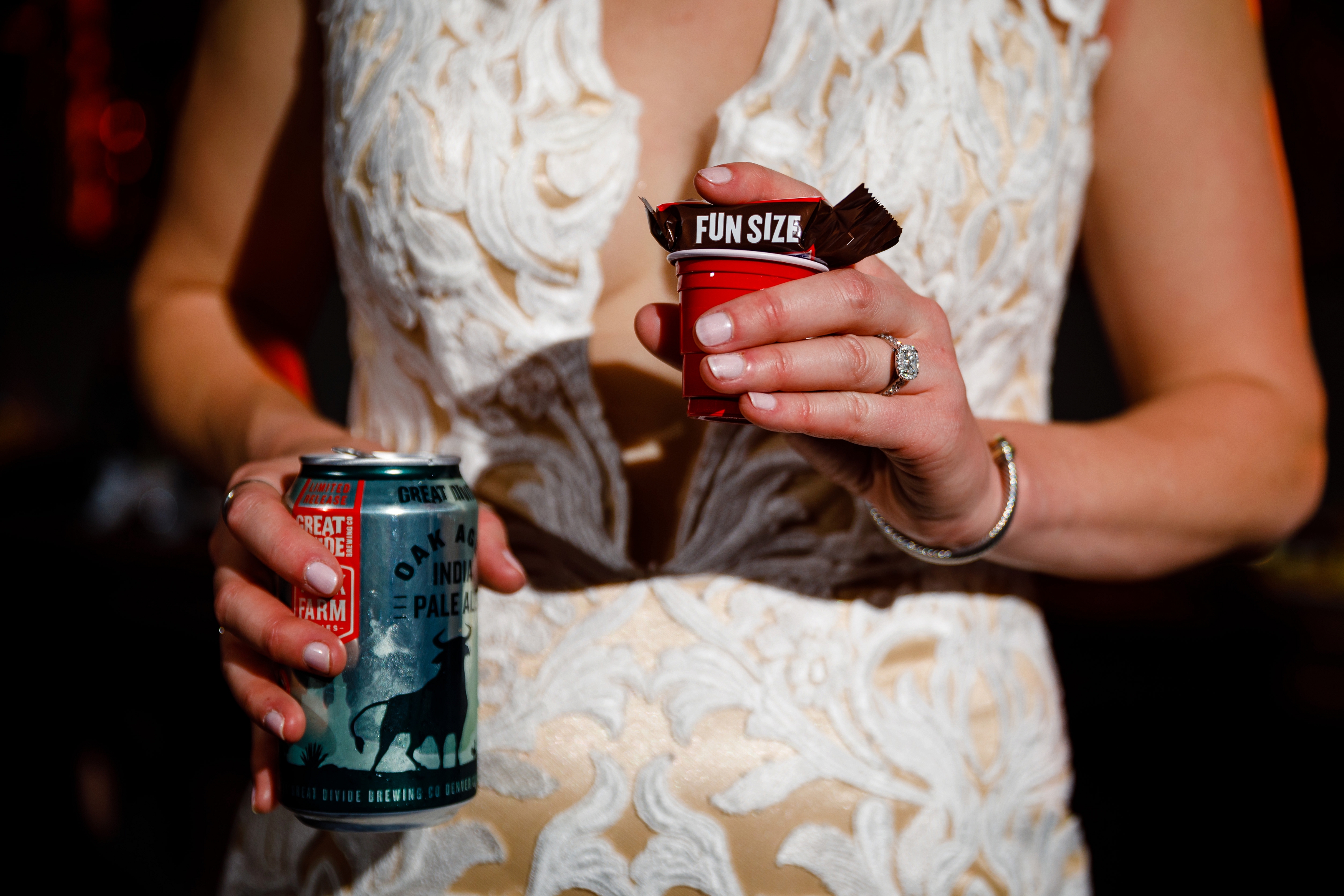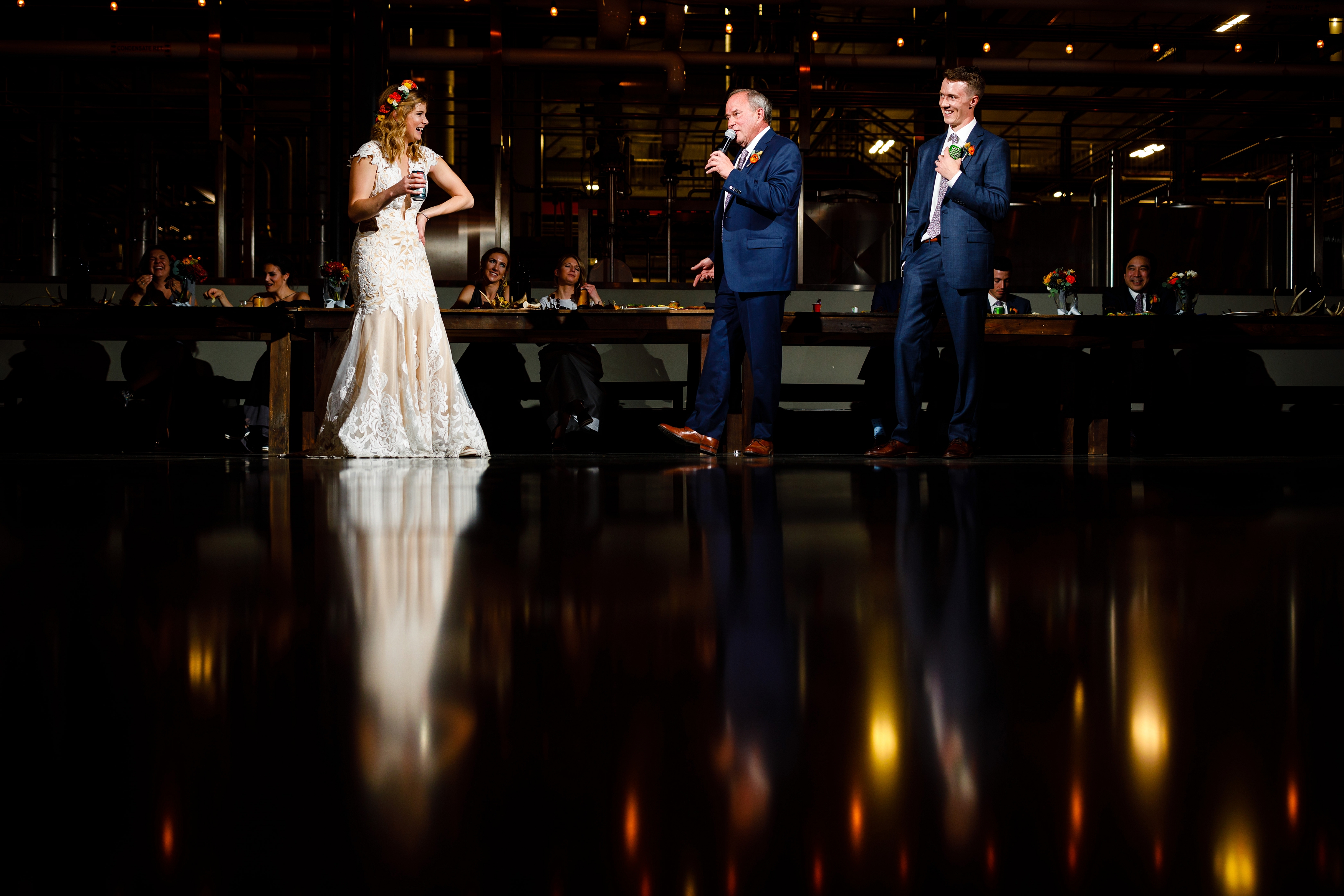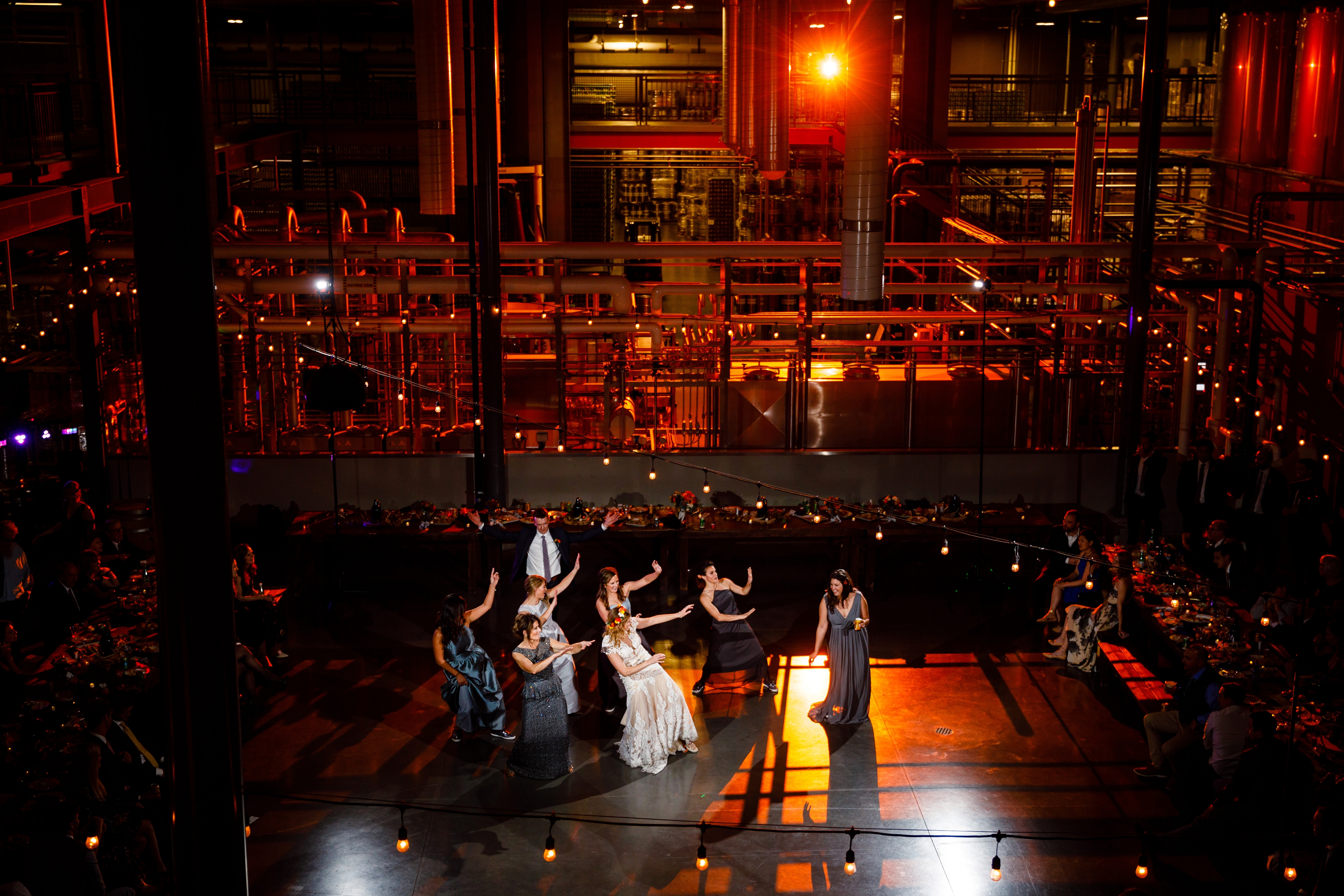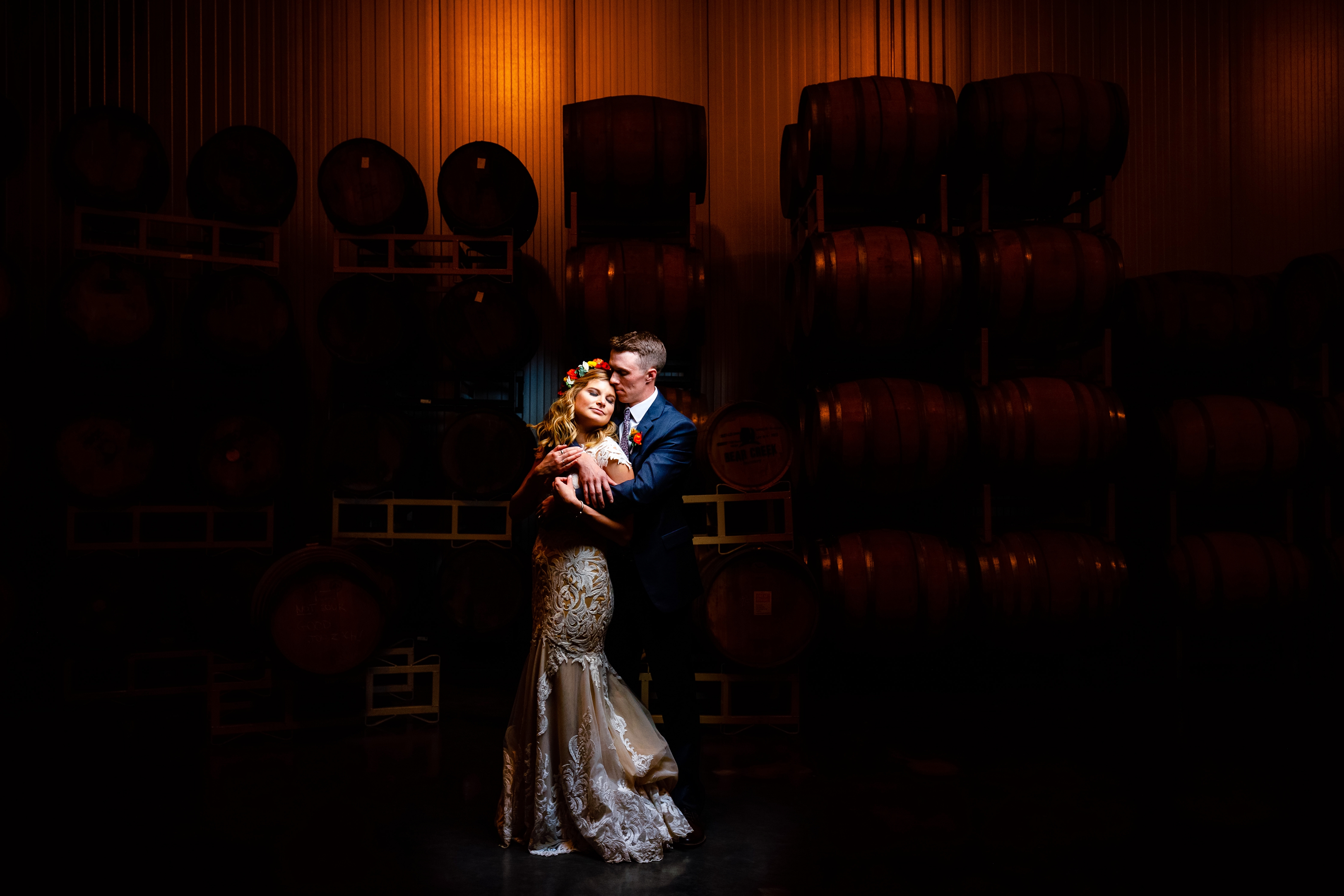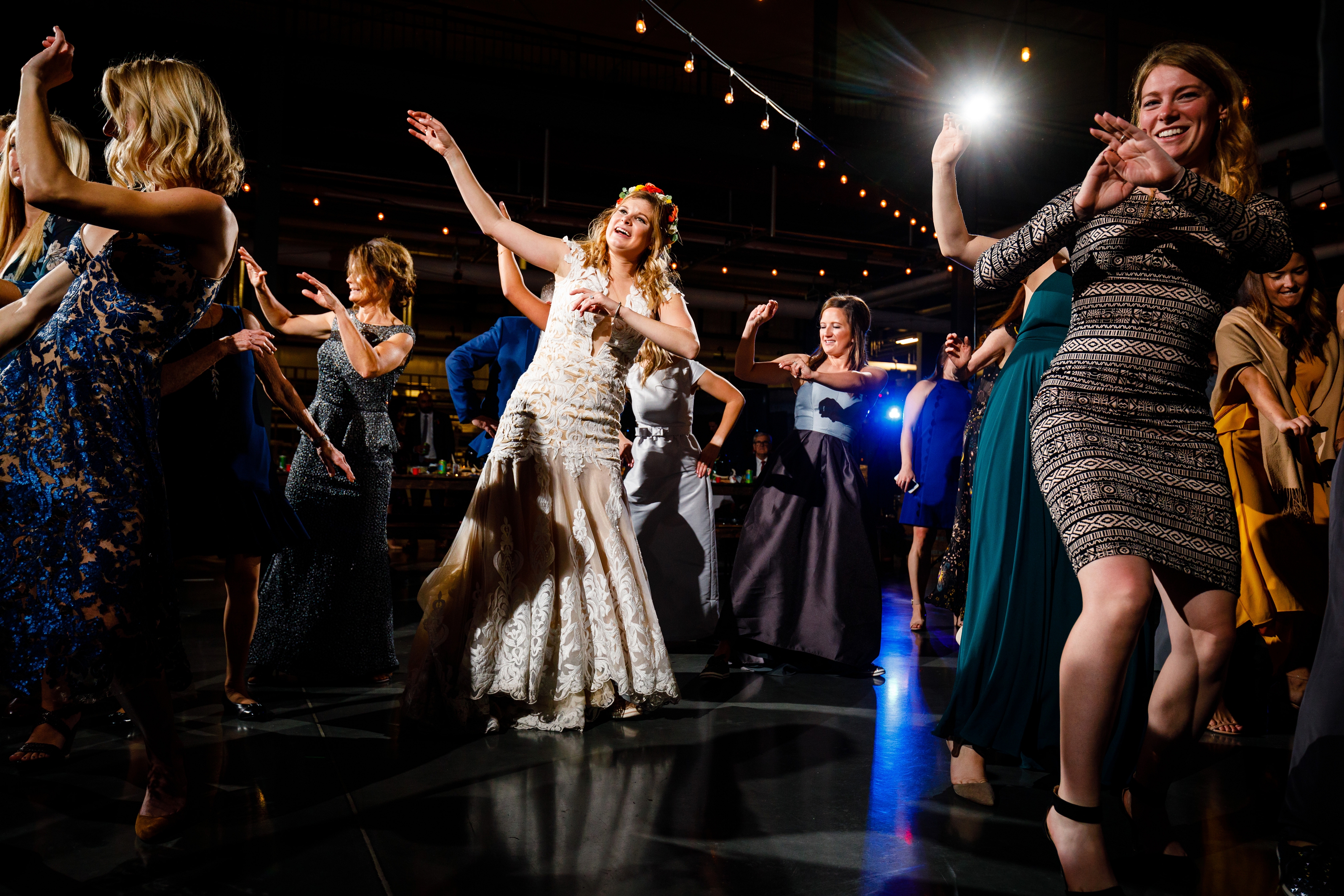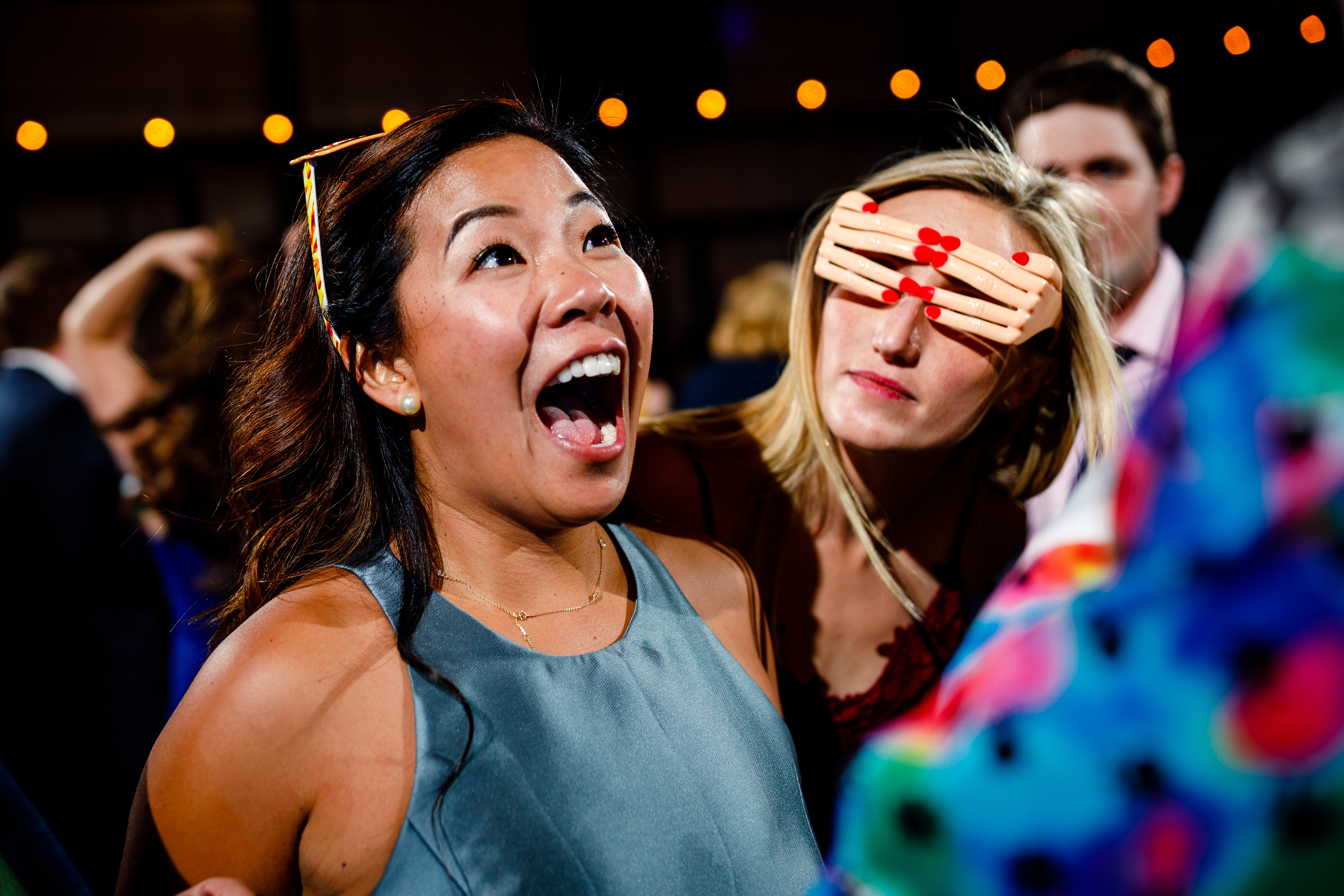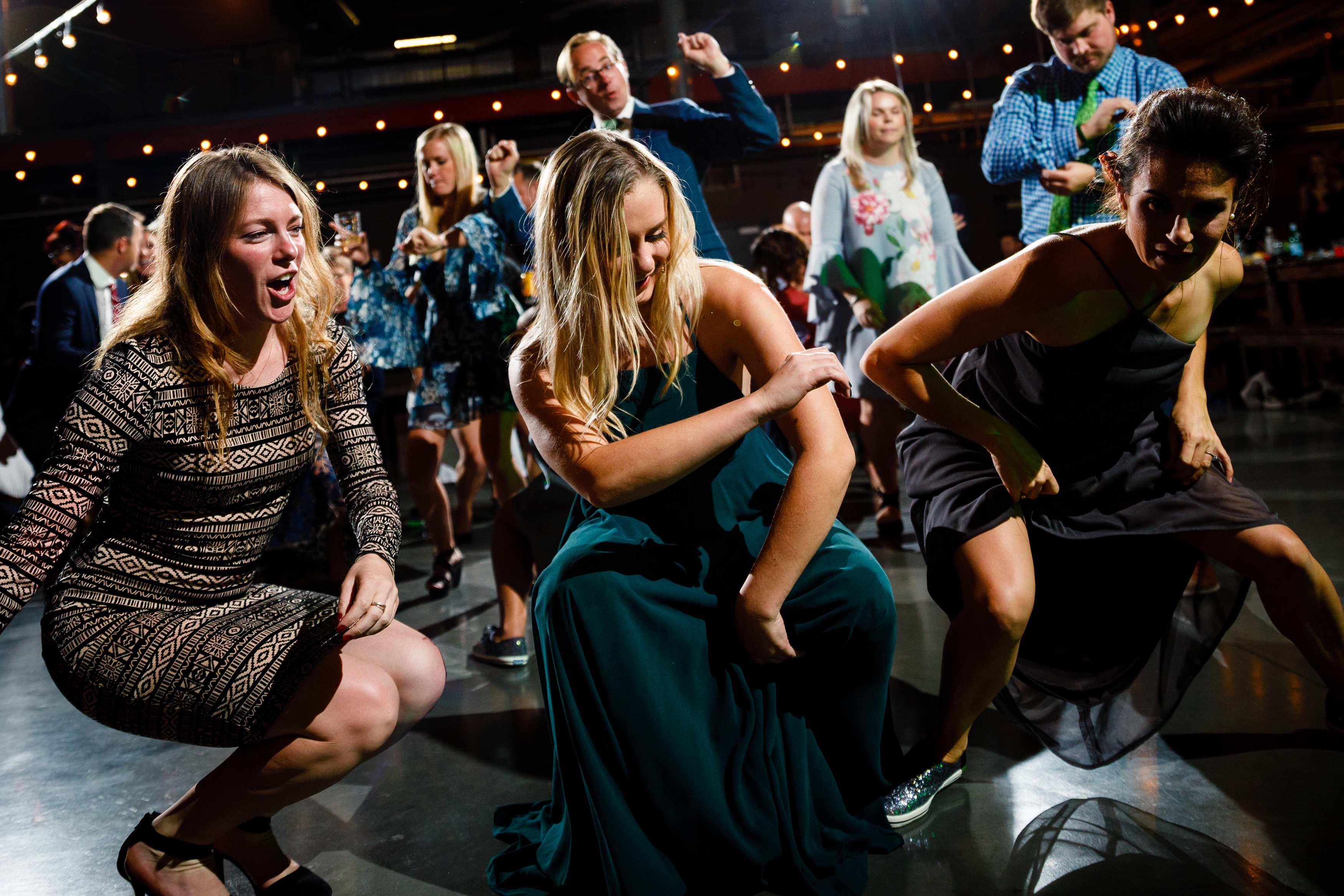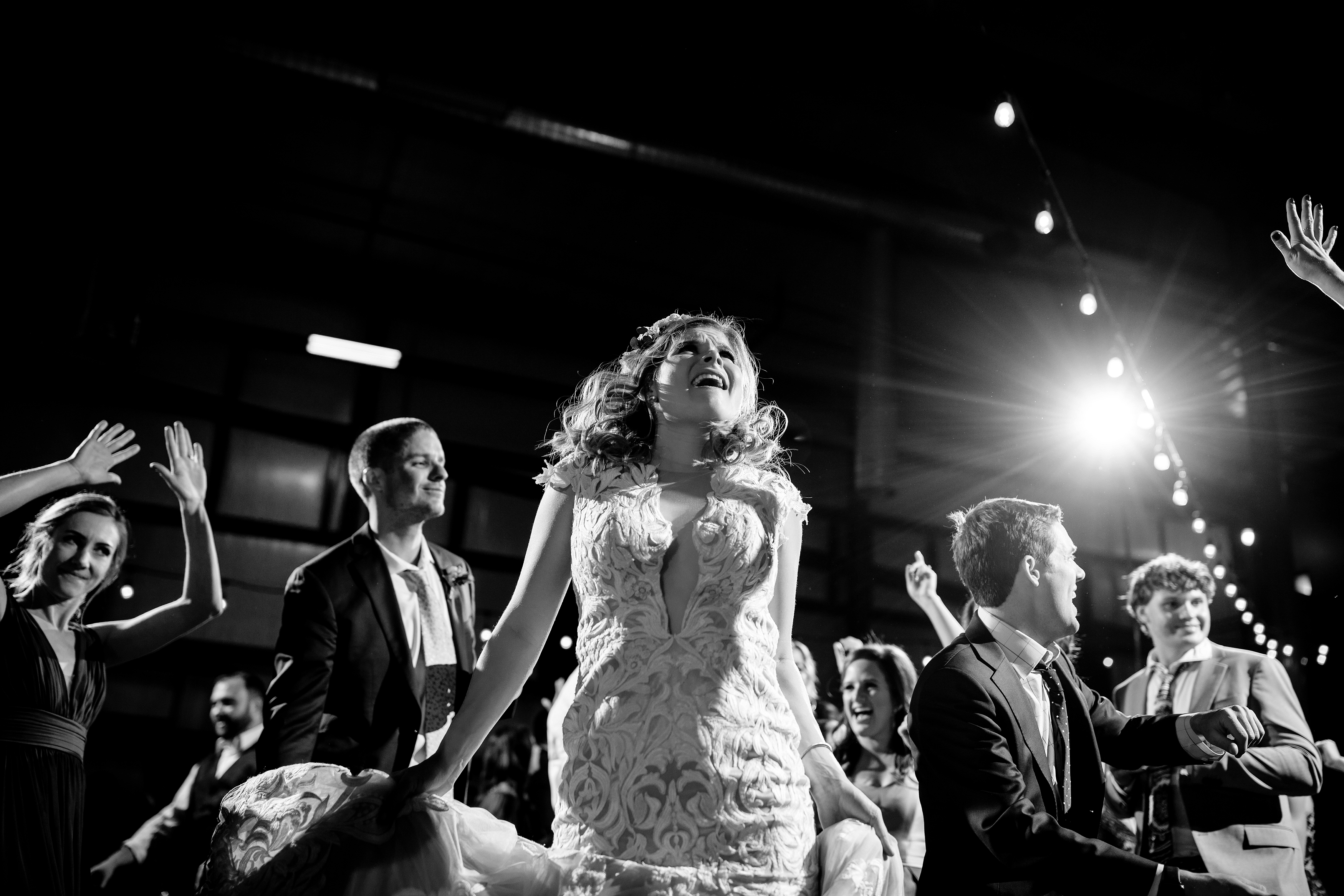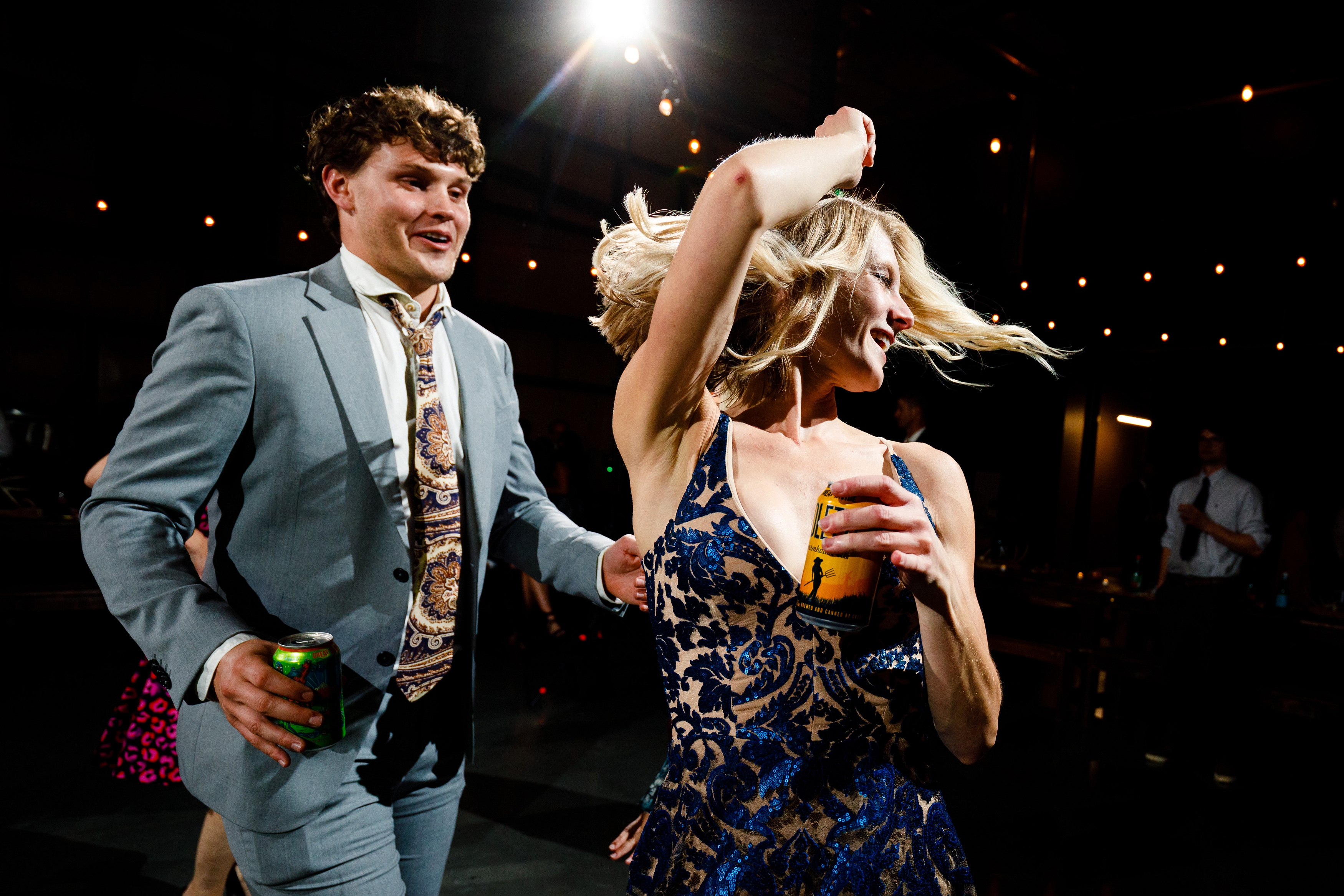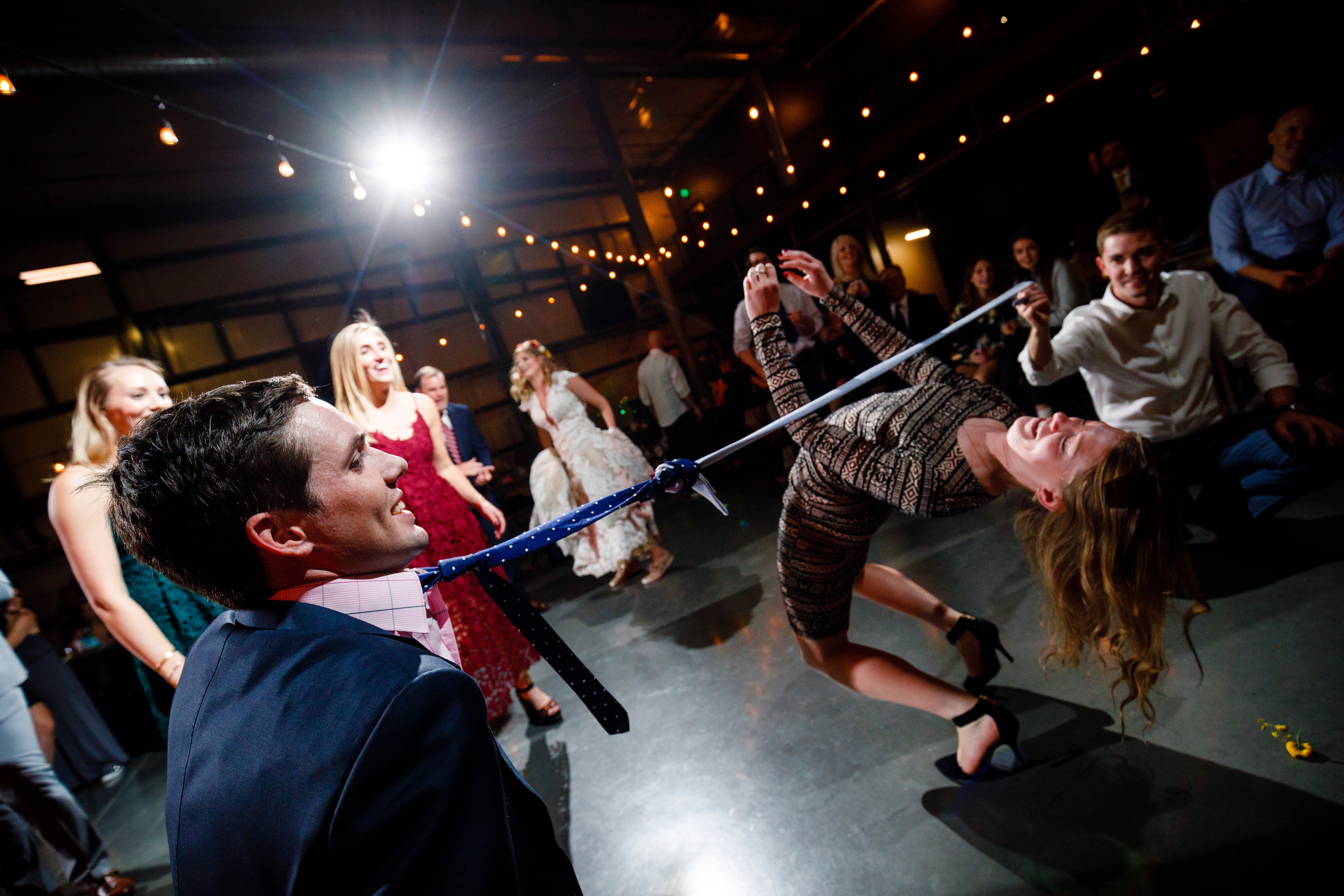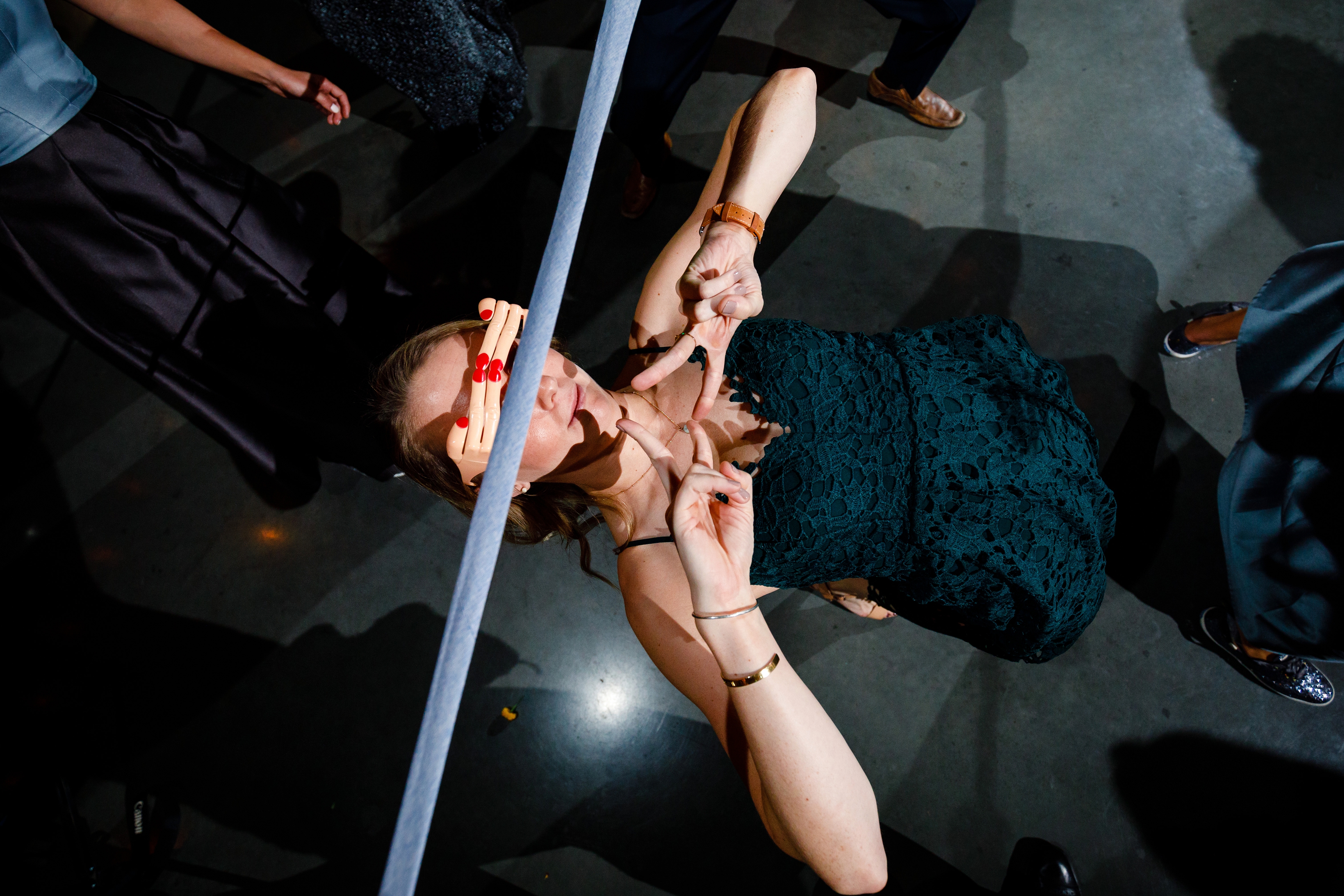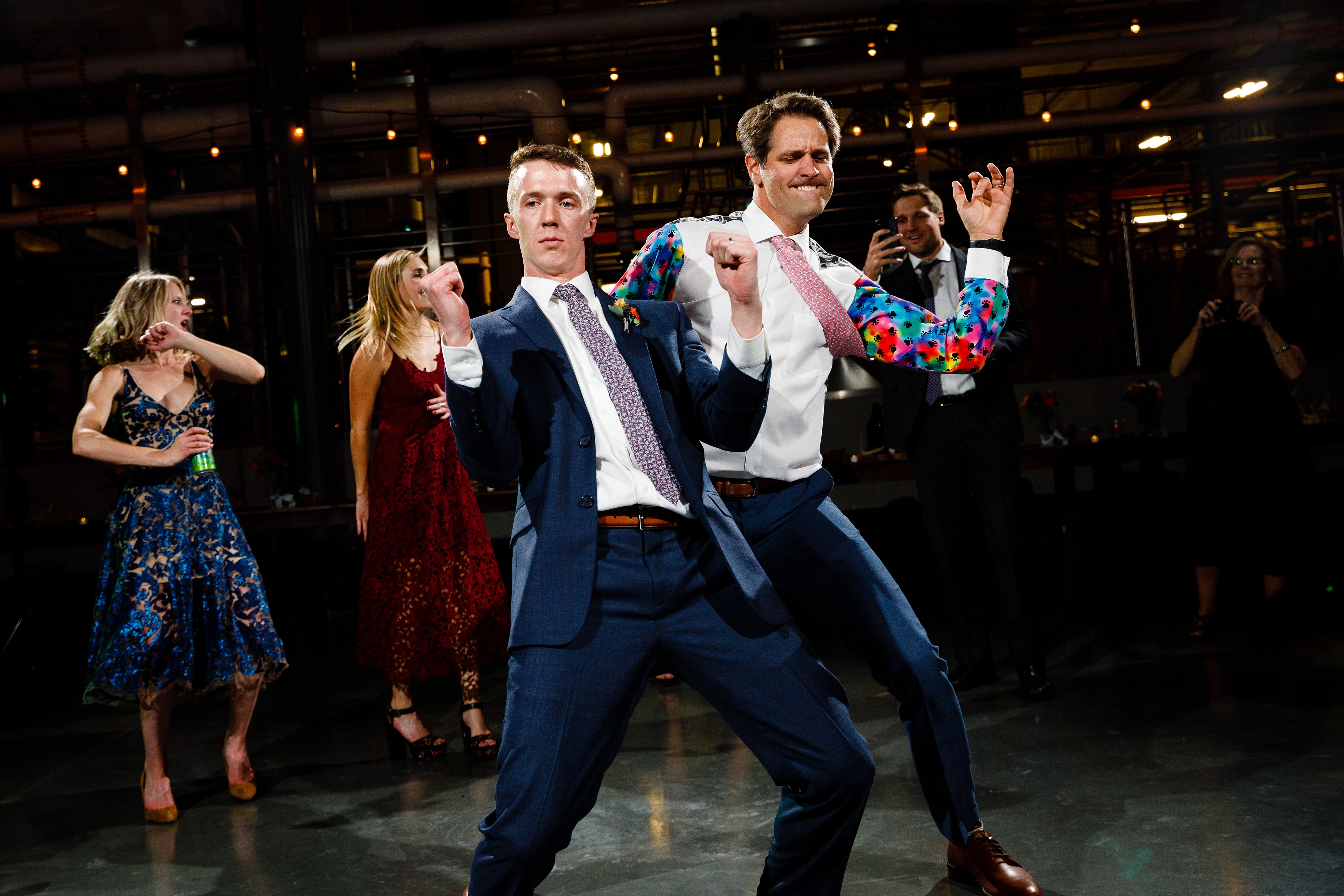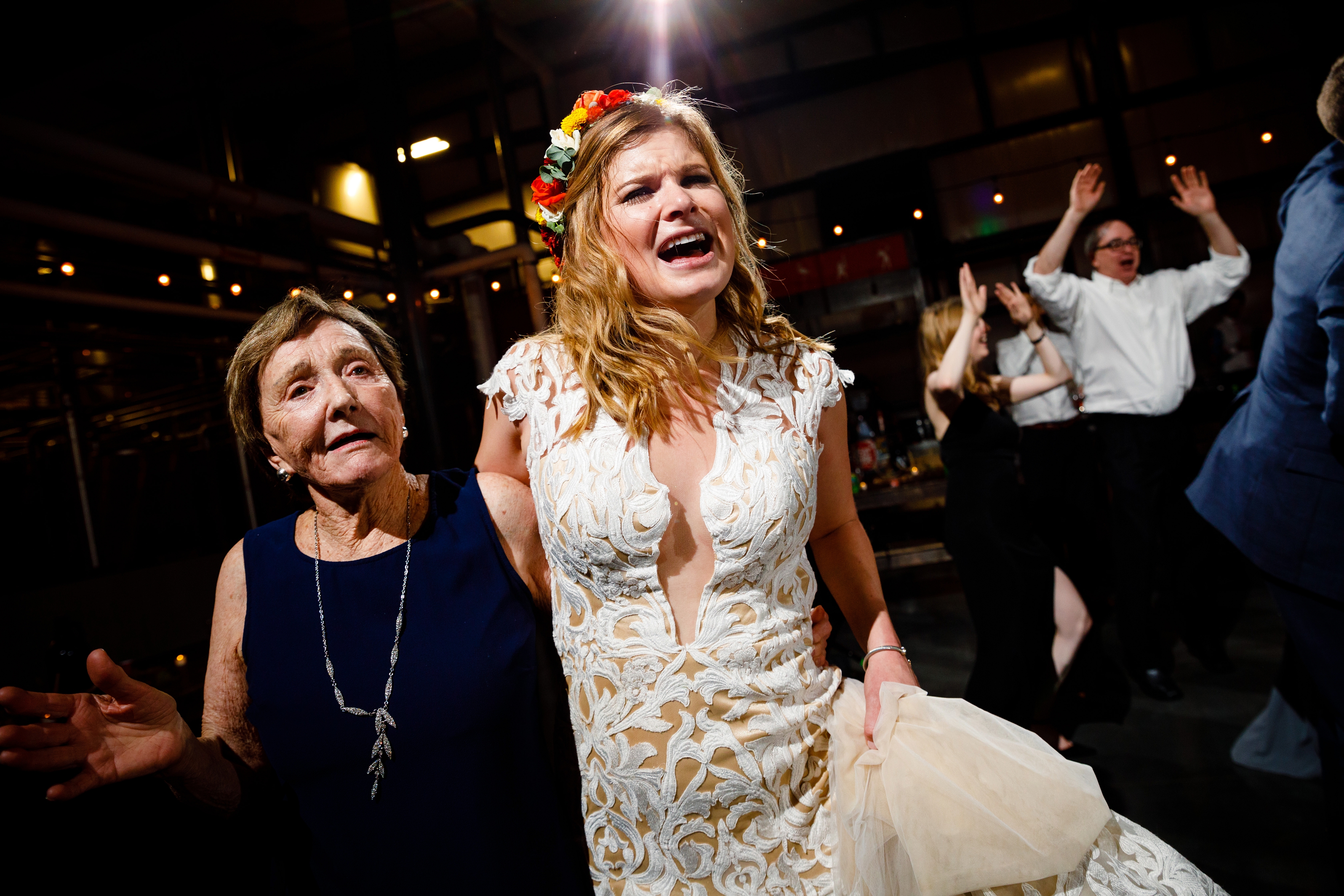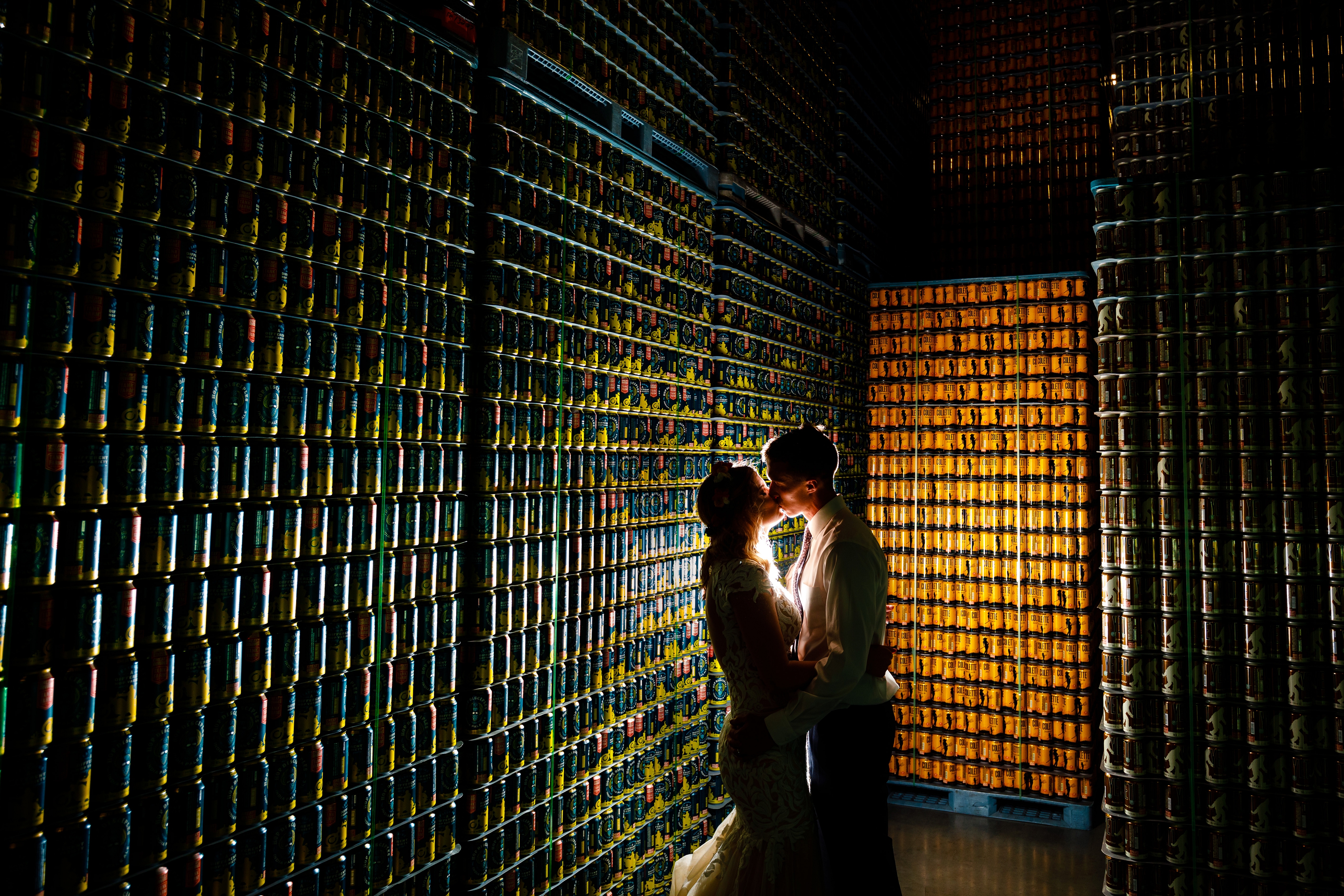 We've got more...