It takes a lot of work to plan a wedding, but Craig & Jenny pulled it off in the matter of a few months, during a pandemic, away from home, in the middle of winter. Having photographed their engagement session in October, it wasn't but a month later that we were prepping for their Donovan Pavilion Wedding, but it all worked out wonderfully for these two.
Vail the Christmas Town
Vail is a vacation destination all throughout the year, but in our opinion, the very best time to visit, is during Christmas. It feels like a real life Hallmark Movie. Snow covered trees and endless strings of Christmas lights provide that warm feeling everyone craves around the Holidays. This is exactly why these two decided to have a Winter Wedding in Vail at the Donovan Pavilion.
The Big Day
After everyone arrived to Vail safely, these two spent the morning getting ready at the Simba Run Vail Condominiums. Once everyone in the wedding party was ready, we made our way to the covered bridge near the Betty Ford Alpine Gardens for their first look. These two shared a moment and then a shooter of Fireball before hiking up their pants and dress to hike through the 6 inches of fresh powder that came down earlier. As with most winter weddings, we race from spot to spot, shedding jackets and gloves to quickly make a frame before the cold really sets in. The constant movement keeps the energy up, but the real trick to keeping warm is a sip of whiskey at every stop.
The next stop on our agenda was the Donovan Pavilion so these two could exchange vows and make a promise in front of their closest loved ones. The snow began to really come down as everyone scurried inside for the ceremony. Two of their close friends officiated and got these two married. The night carried on as everyone ate, drank and danced their behinds off. Craig even made an appearance on the mic, a surprise and delight to all.
What a whirlwind of events that led up to a beautiful wedding day for these two. We were so honored to be able to capture your wedding day at one of our favorite Vail Wedding Venues.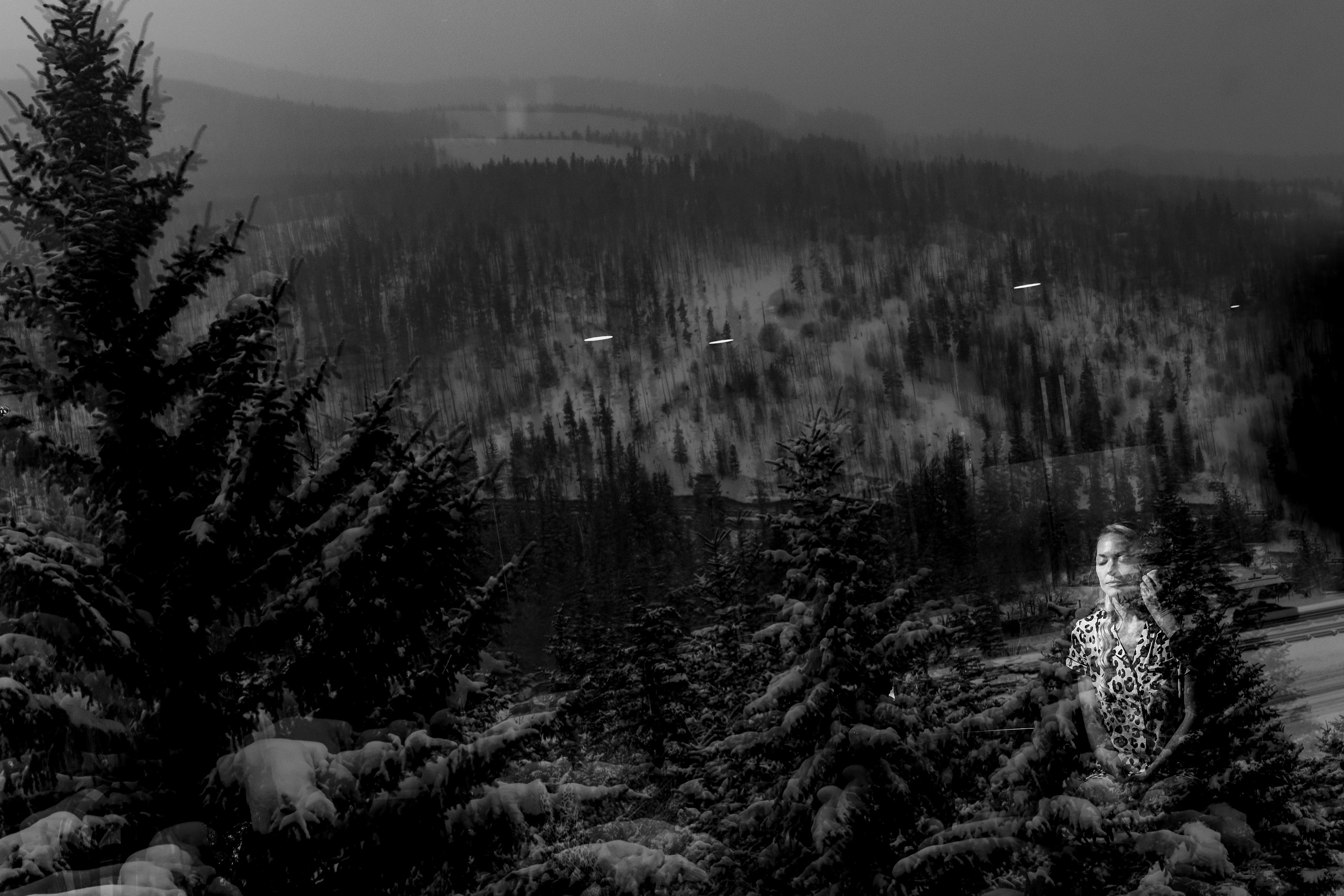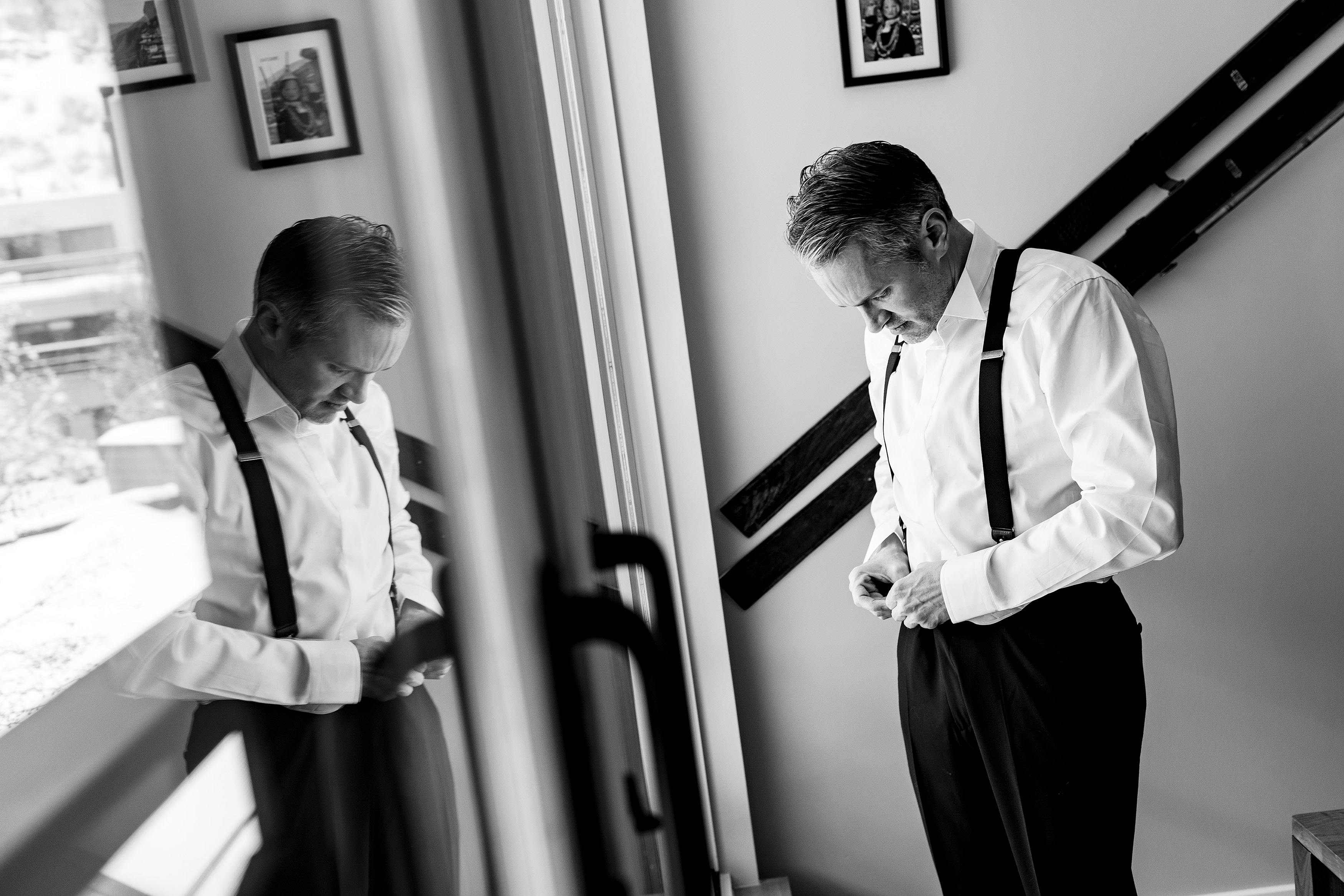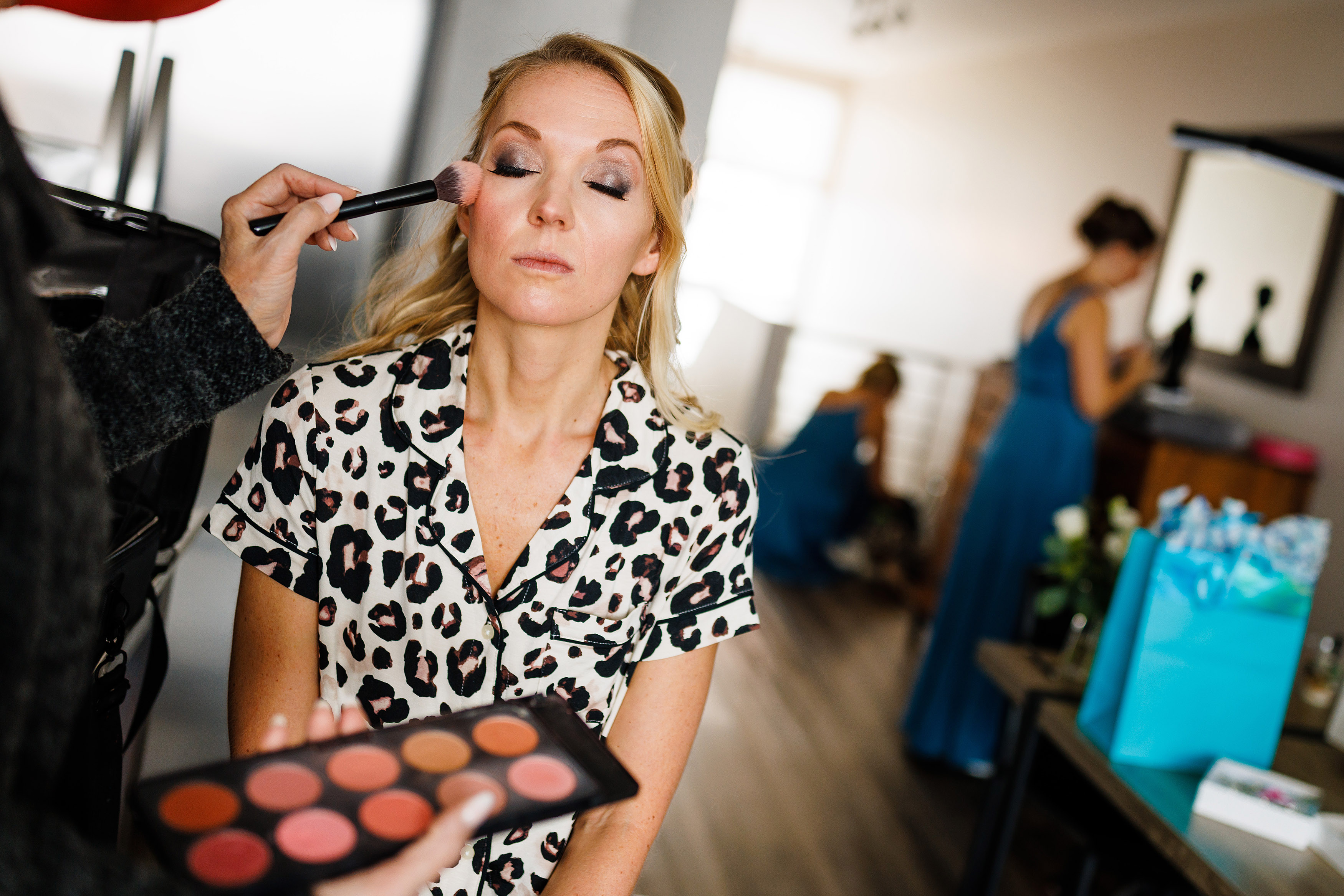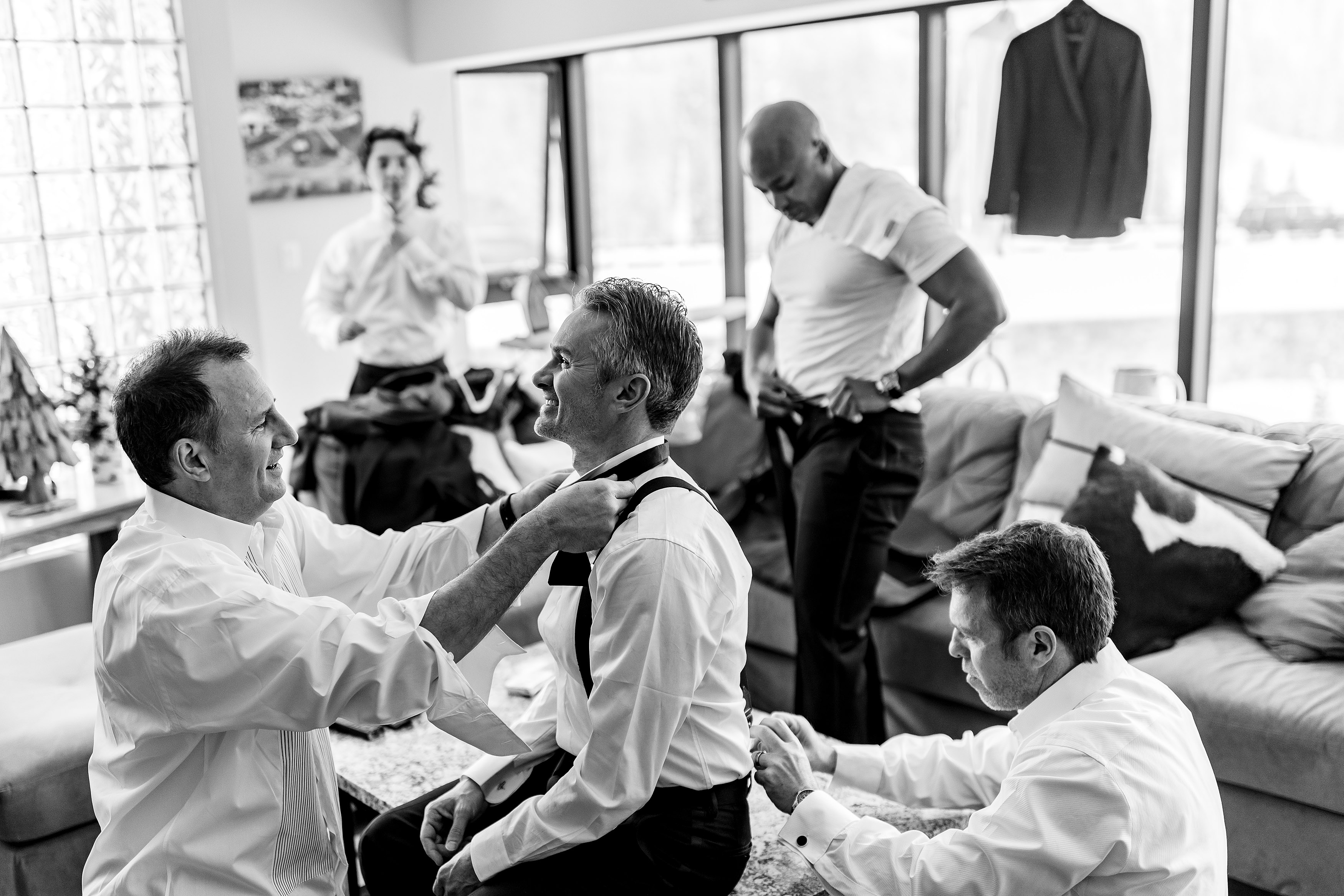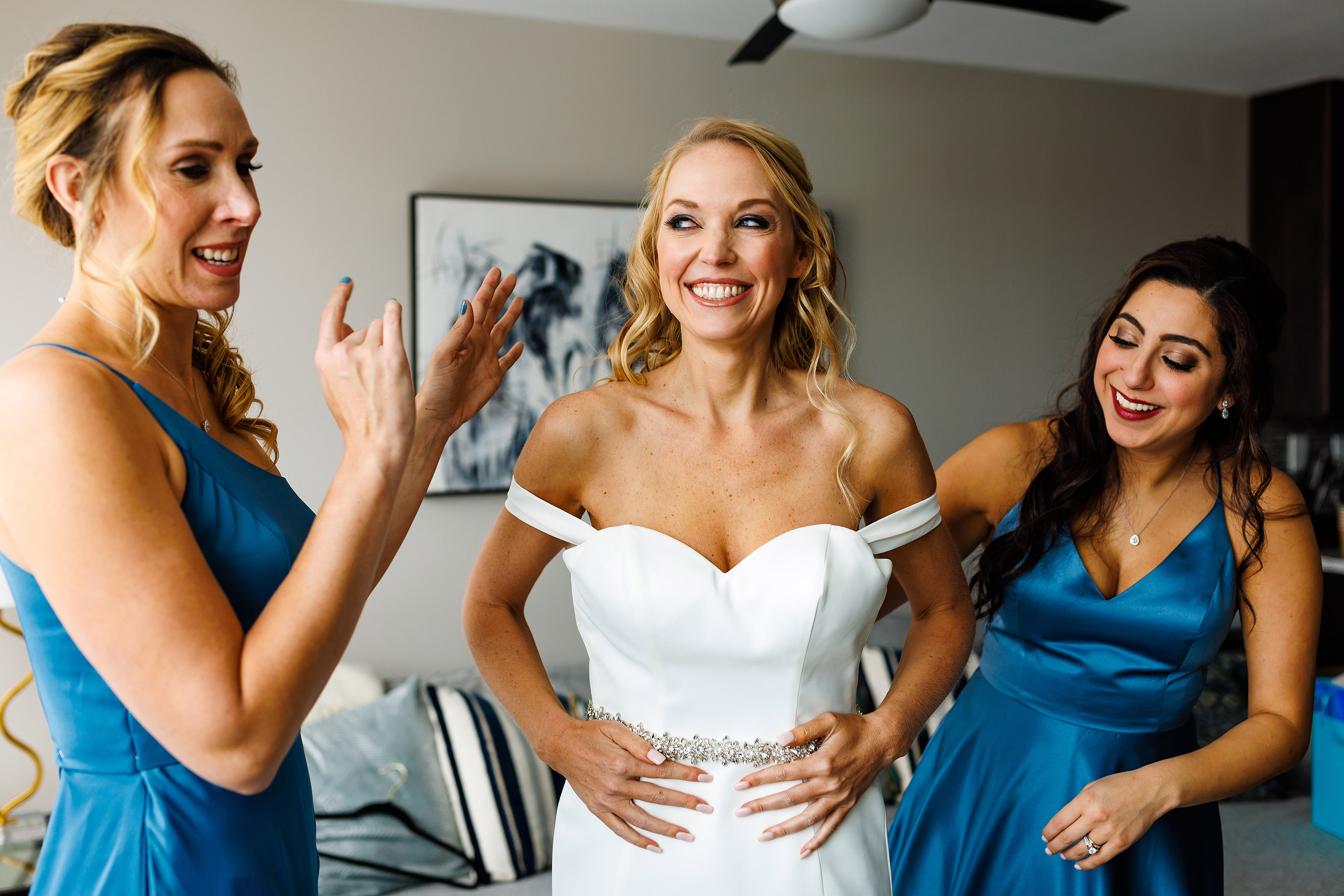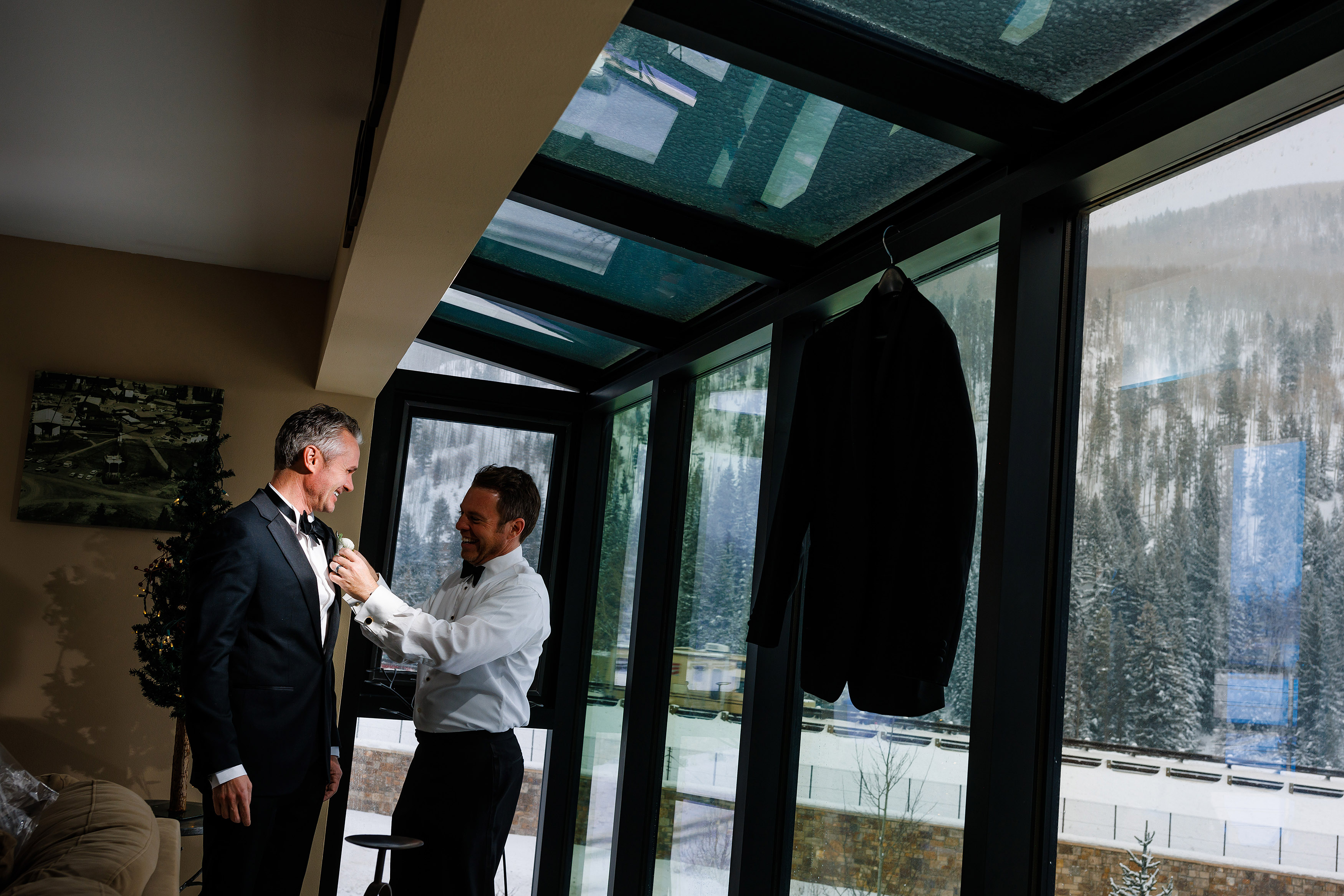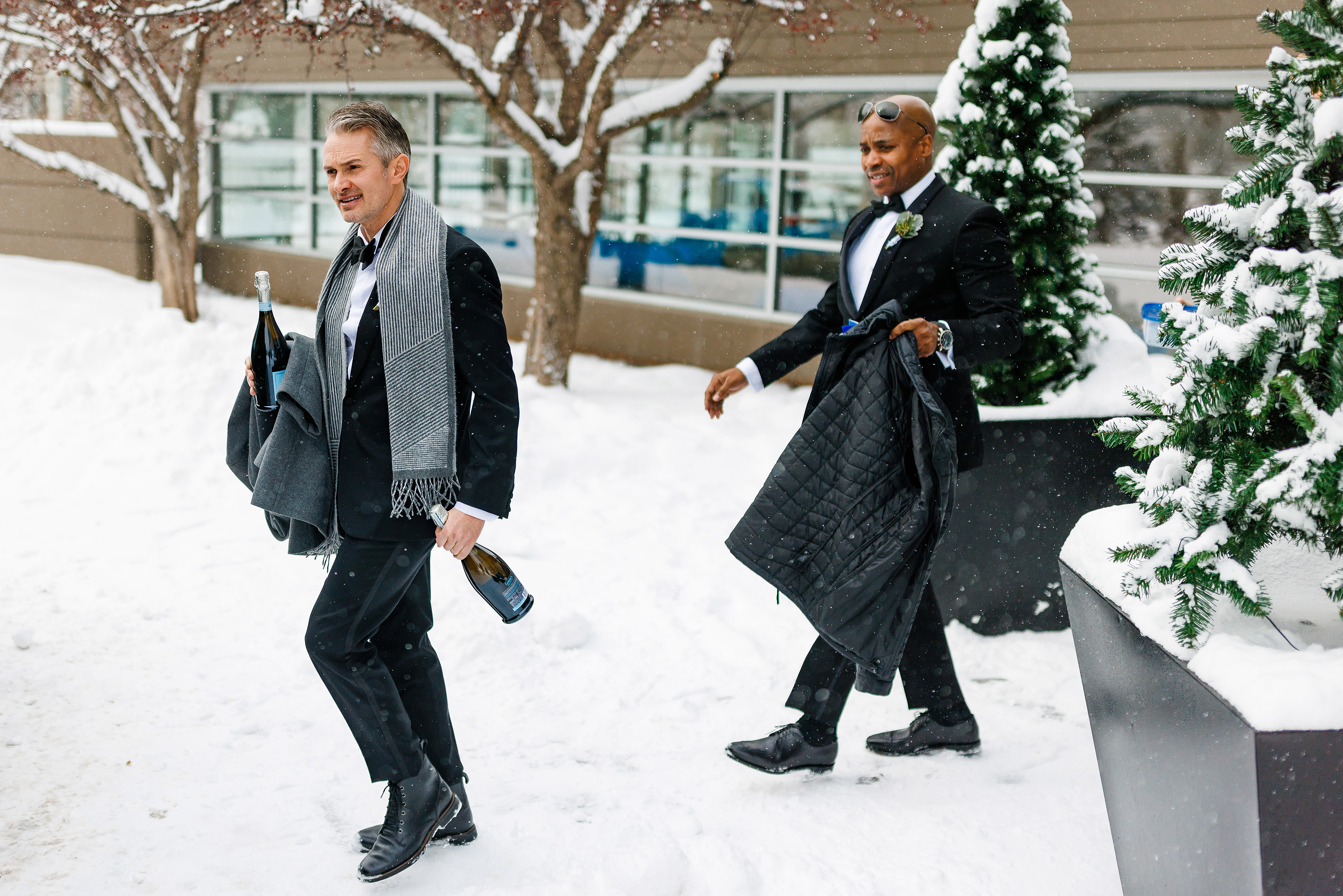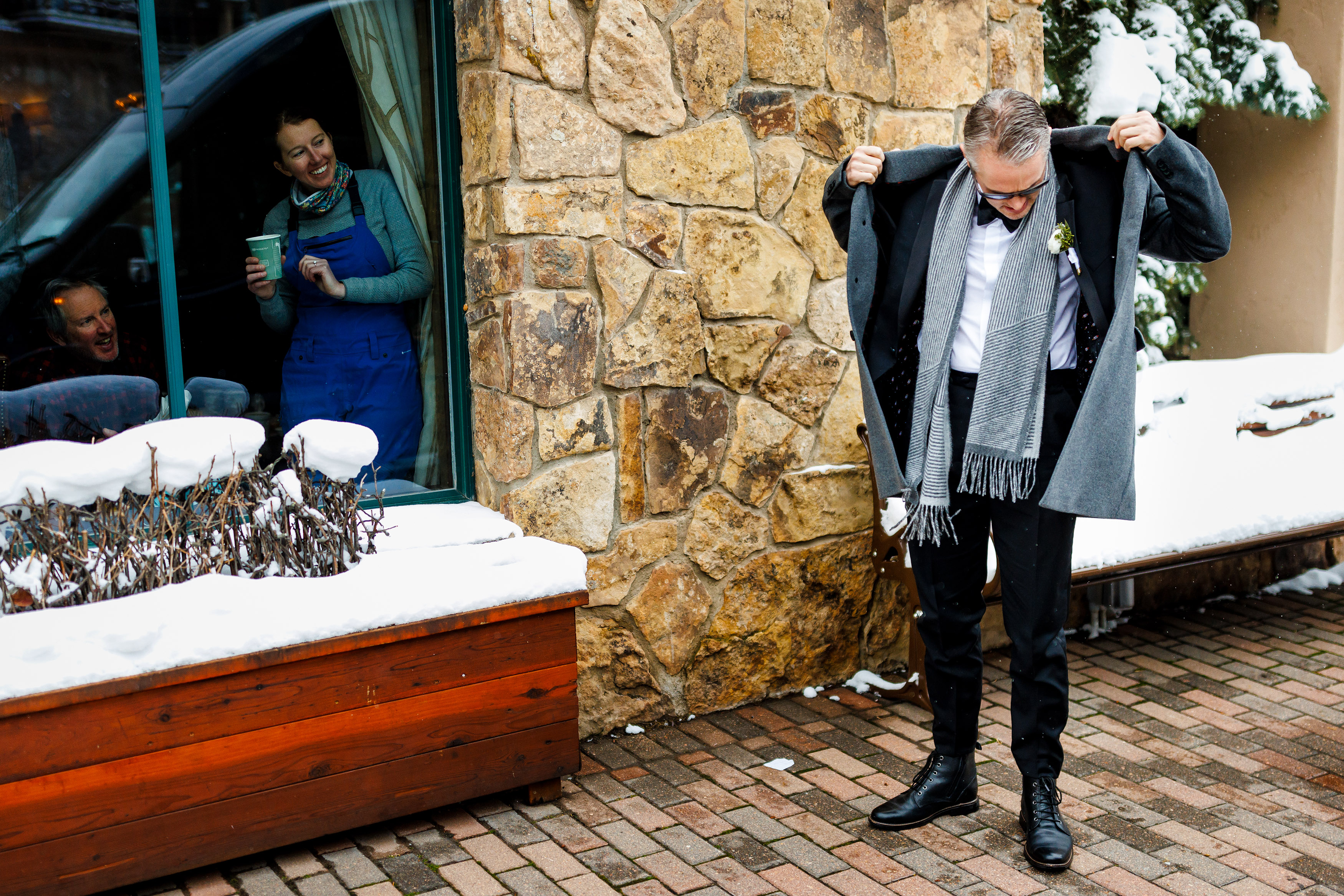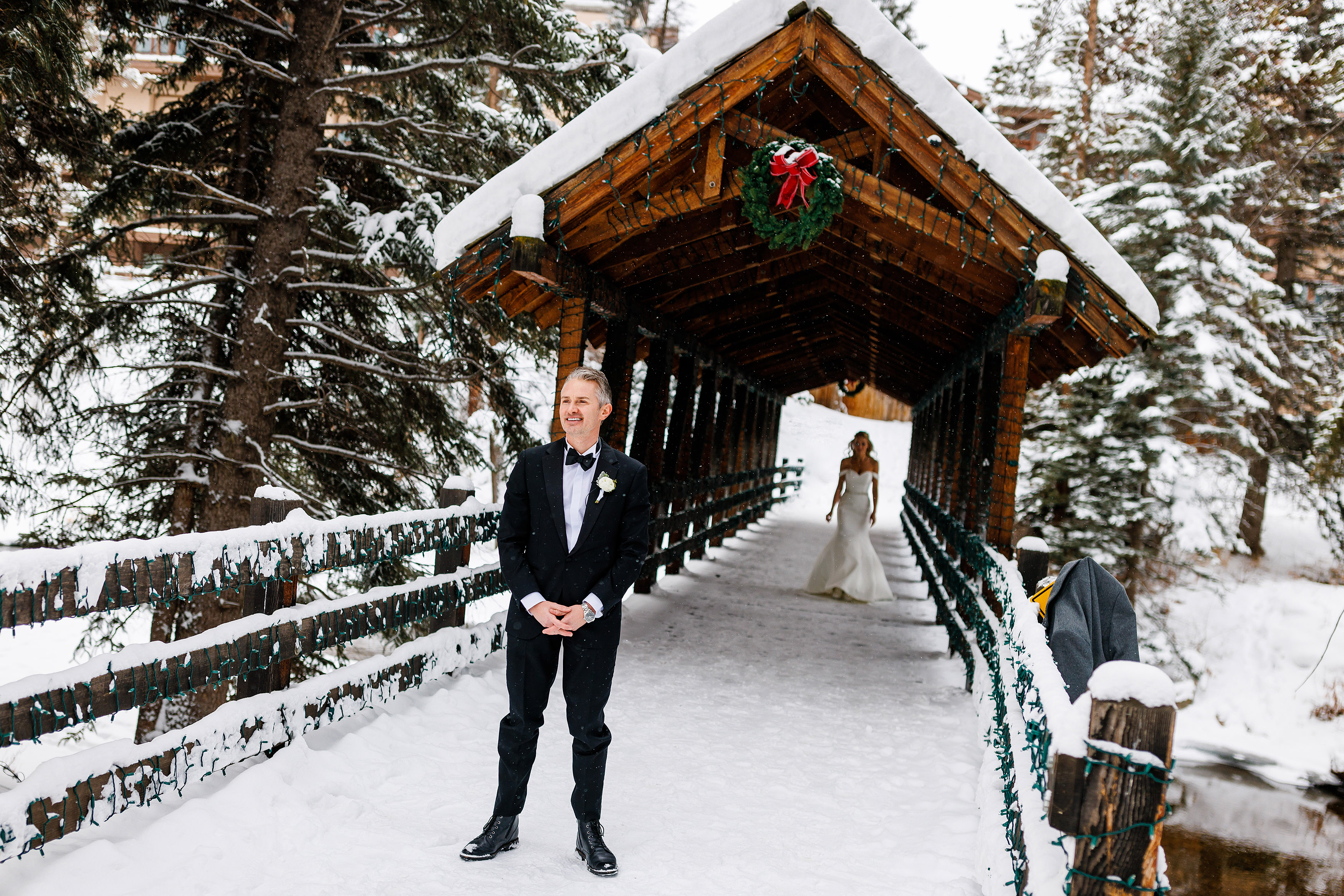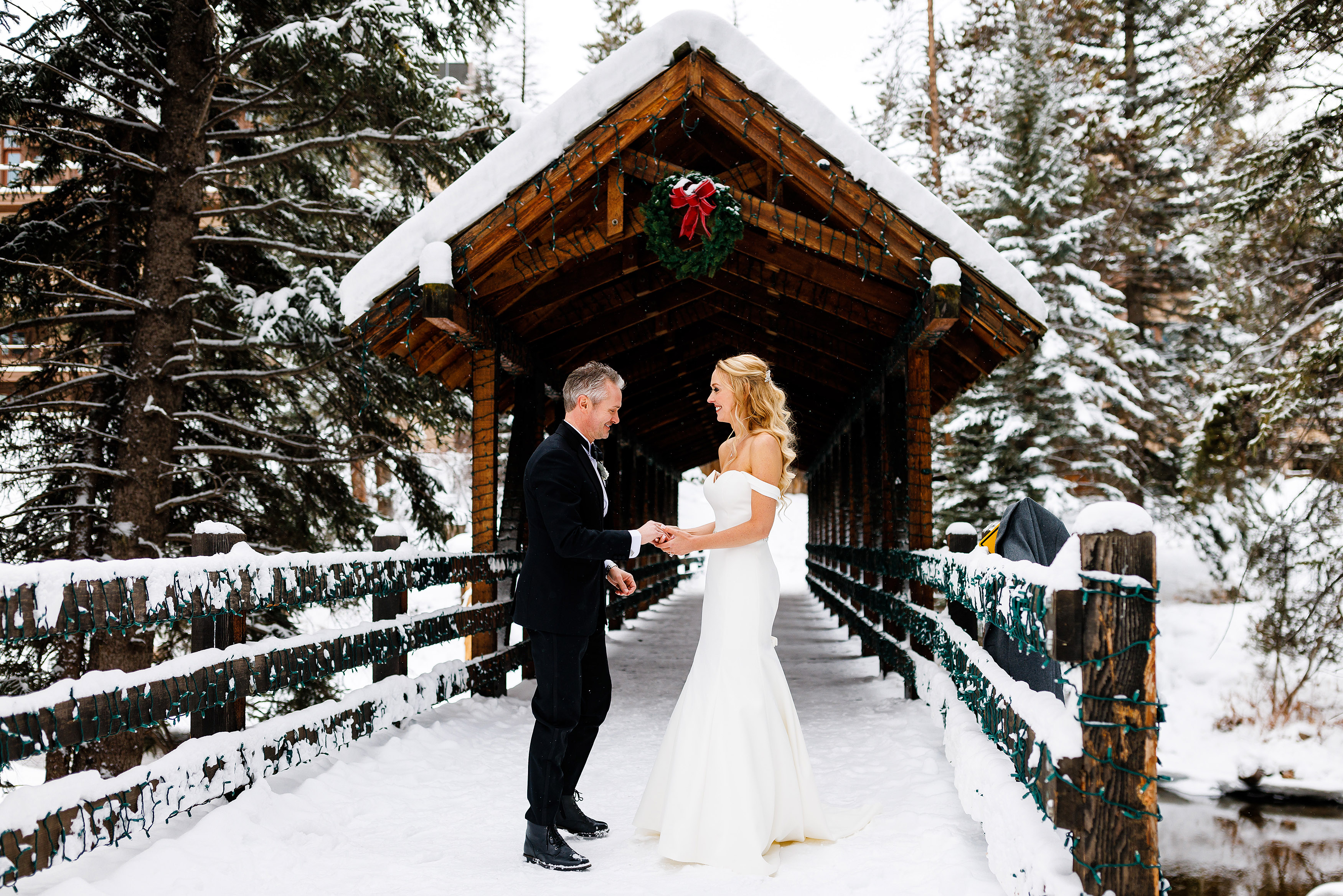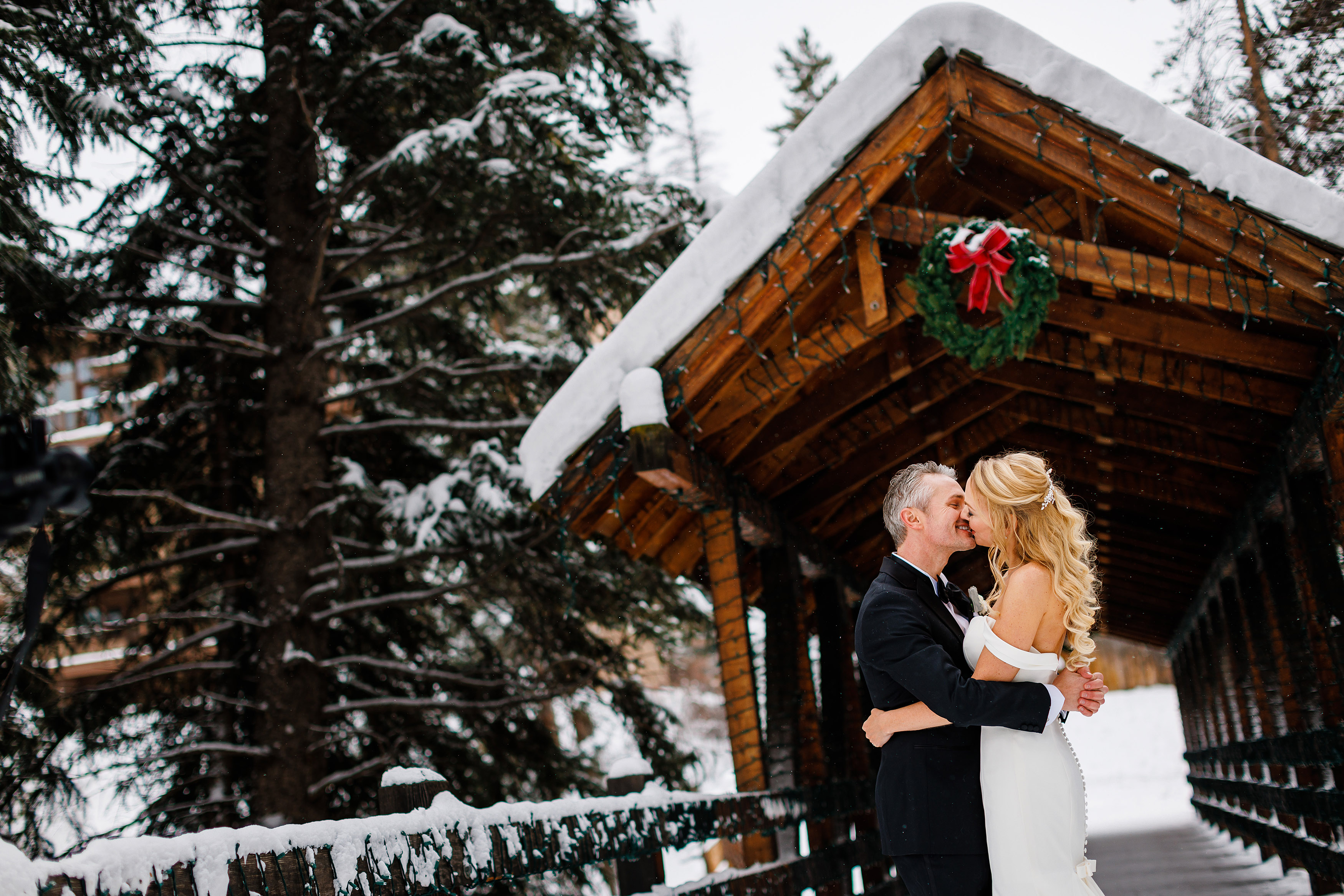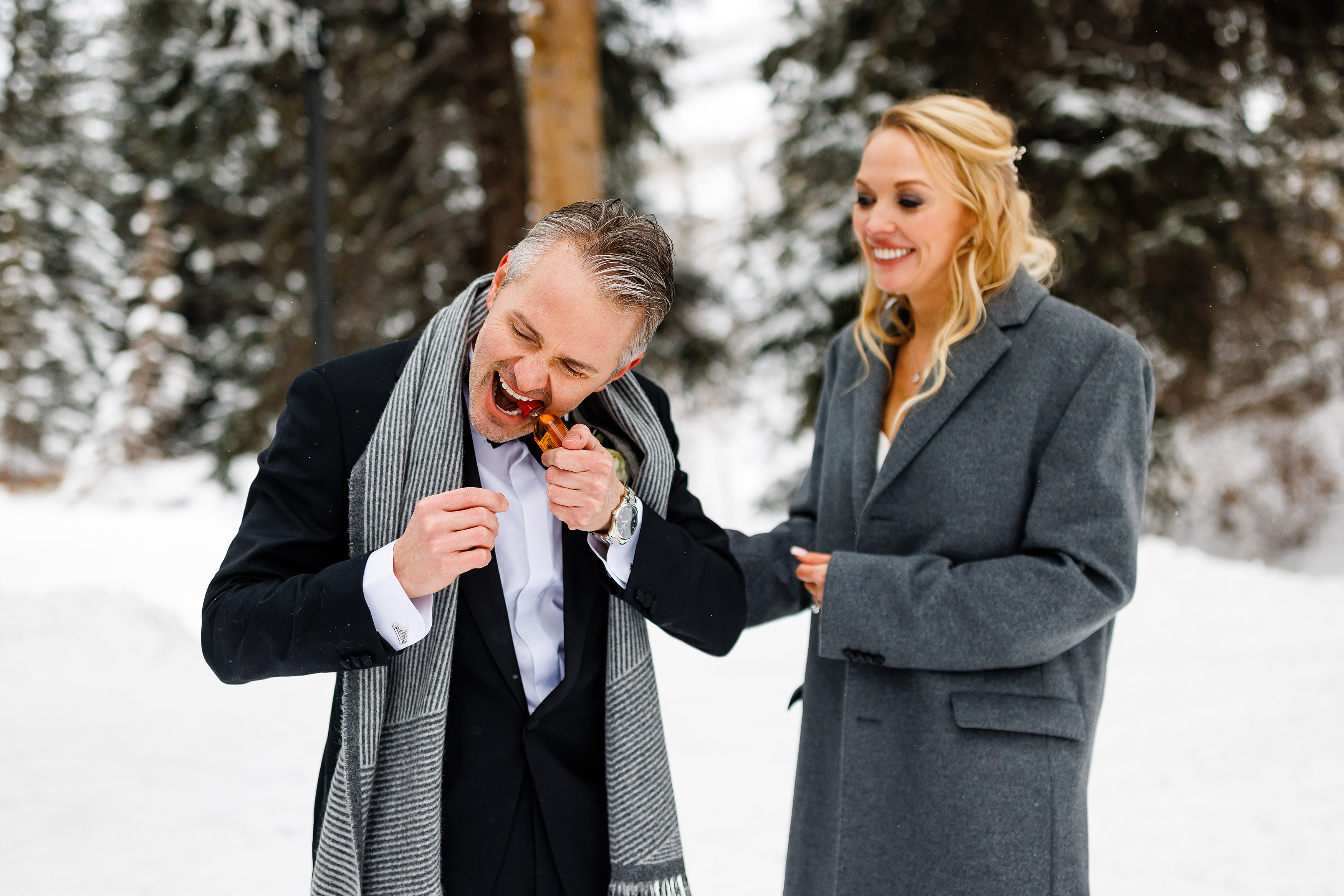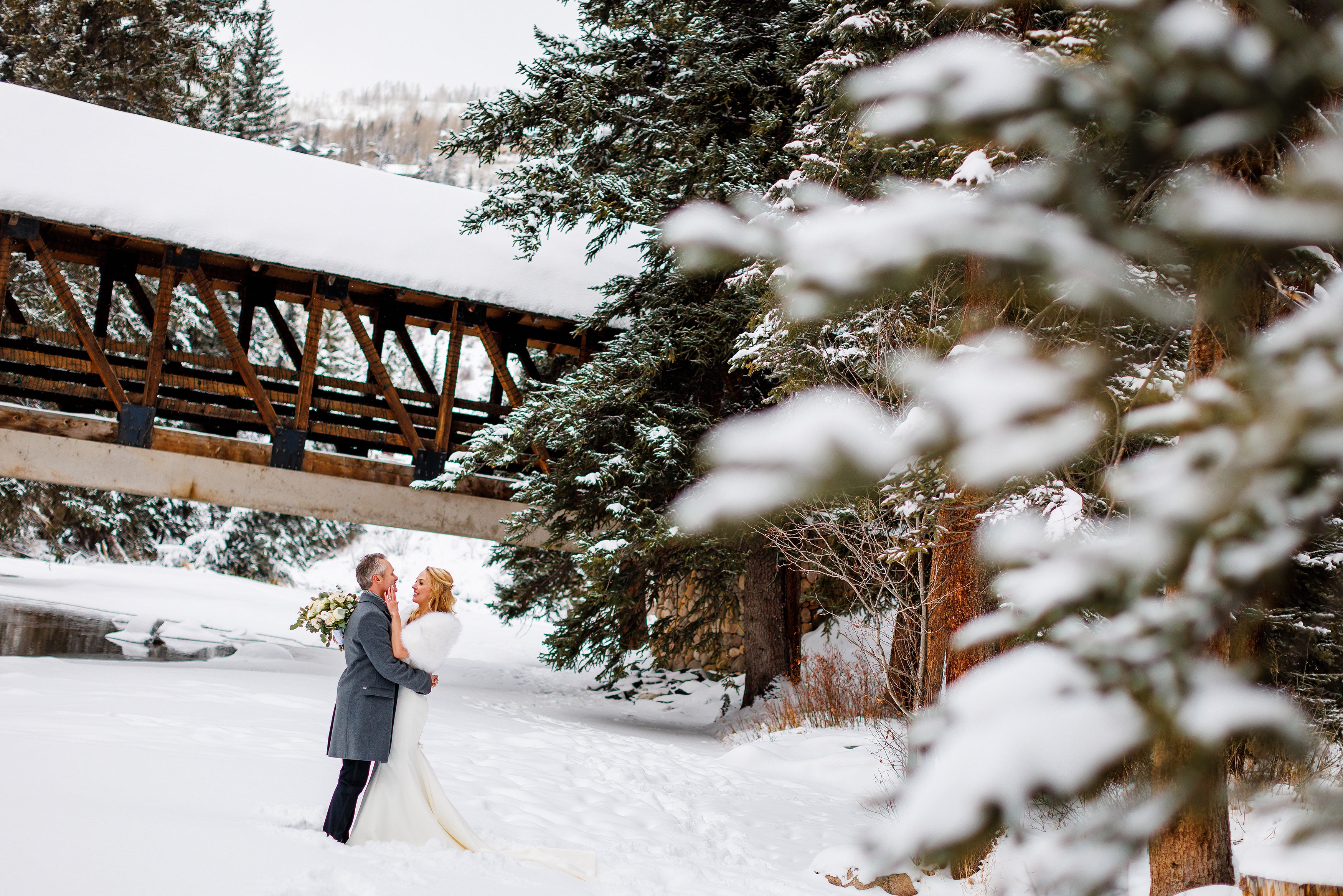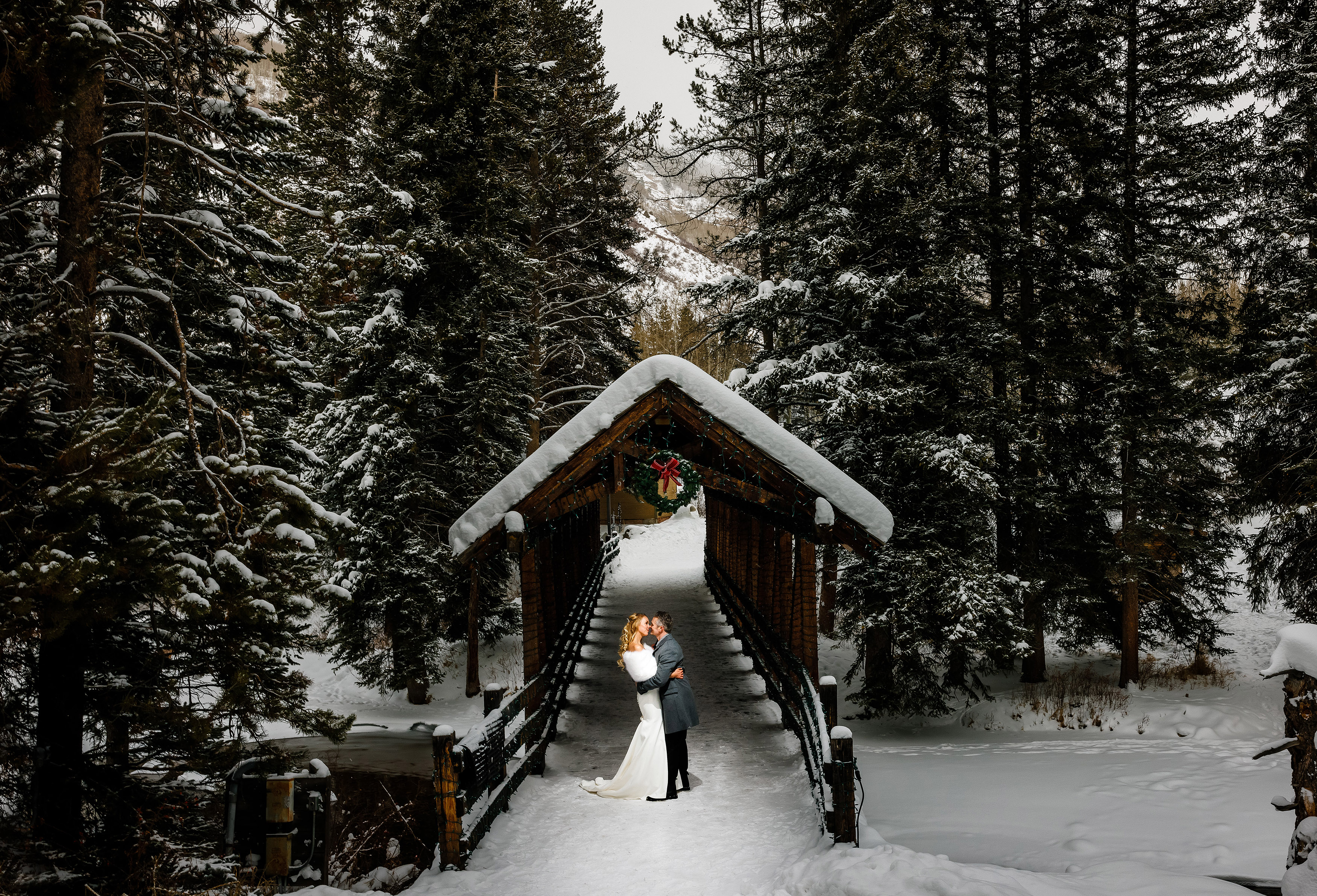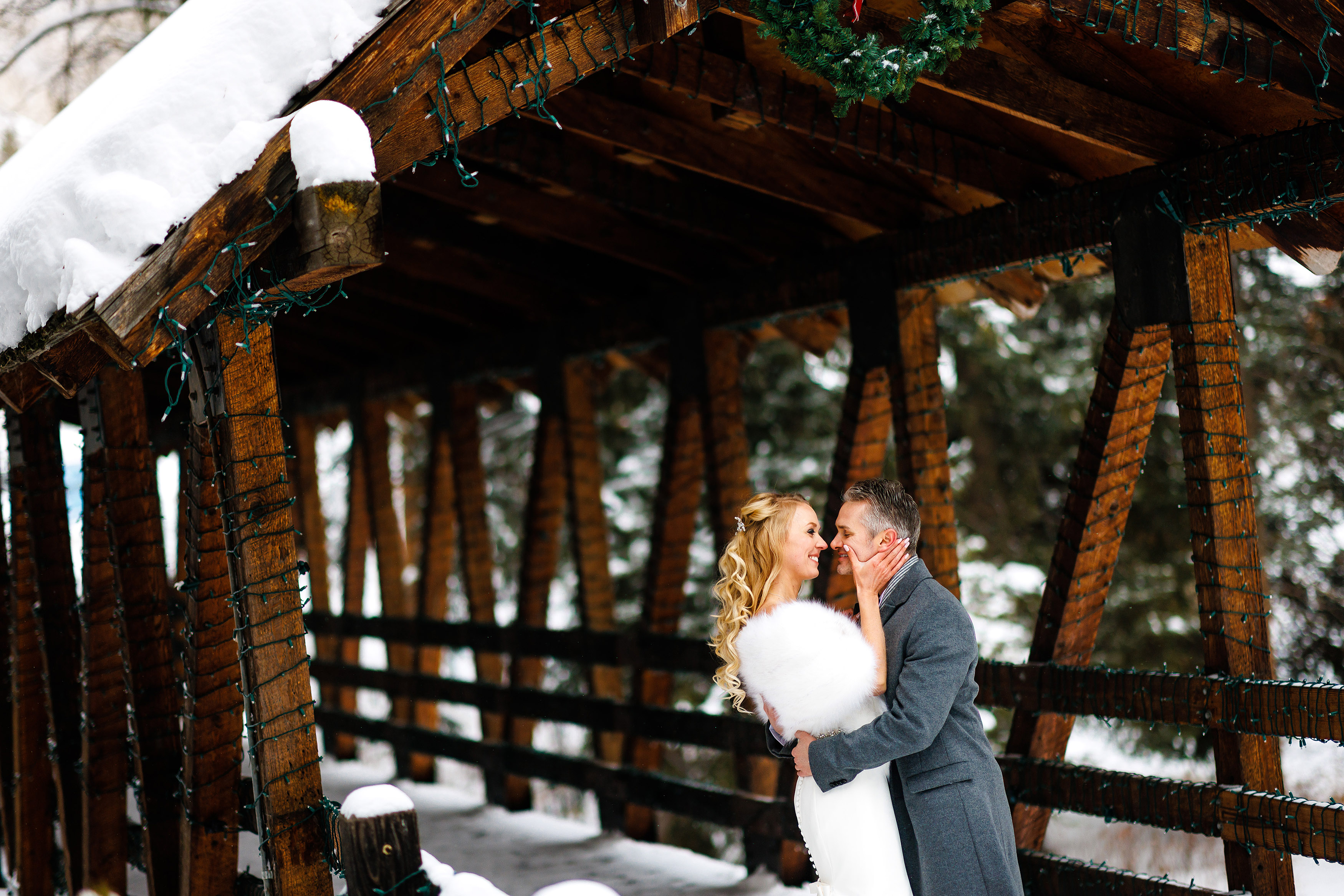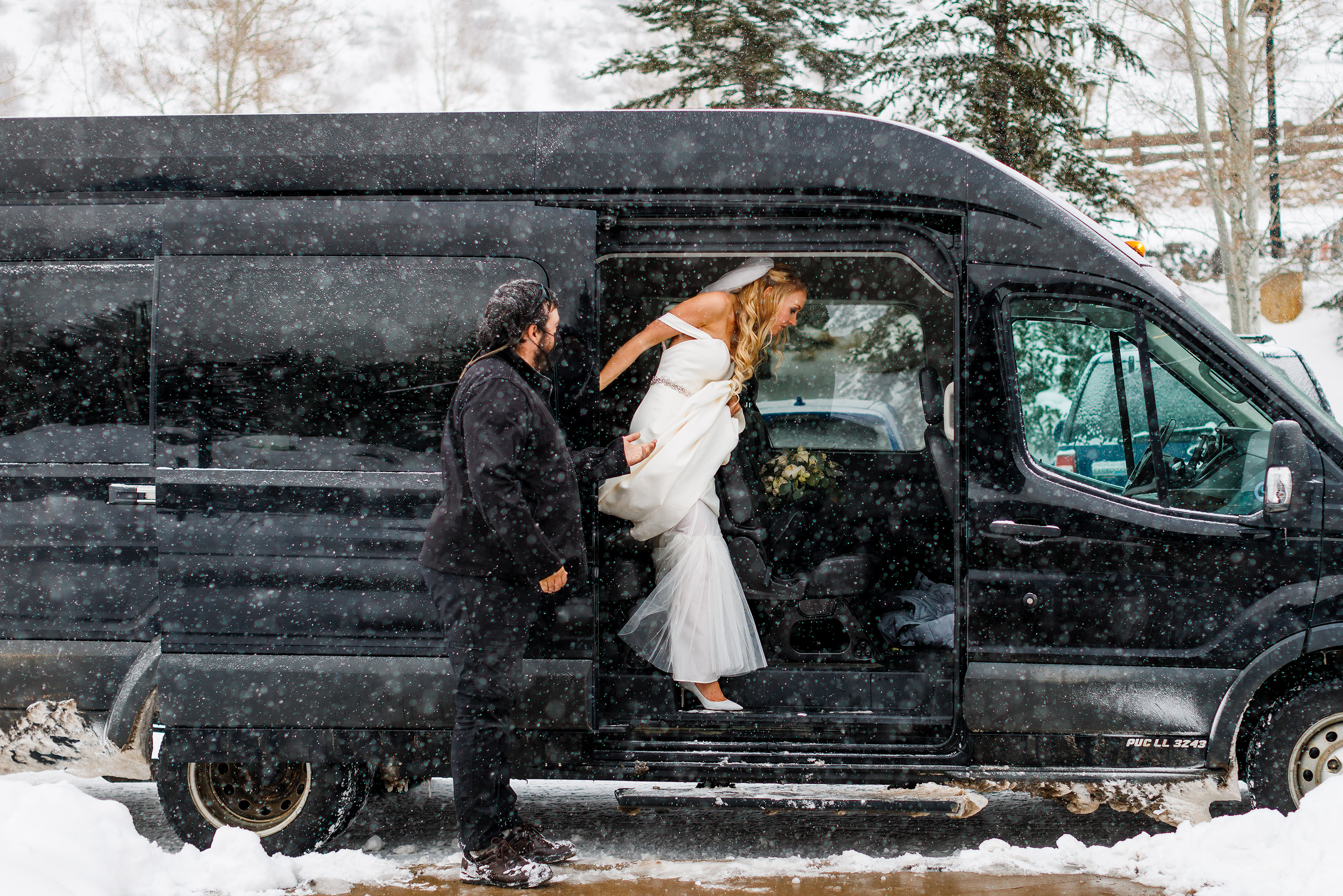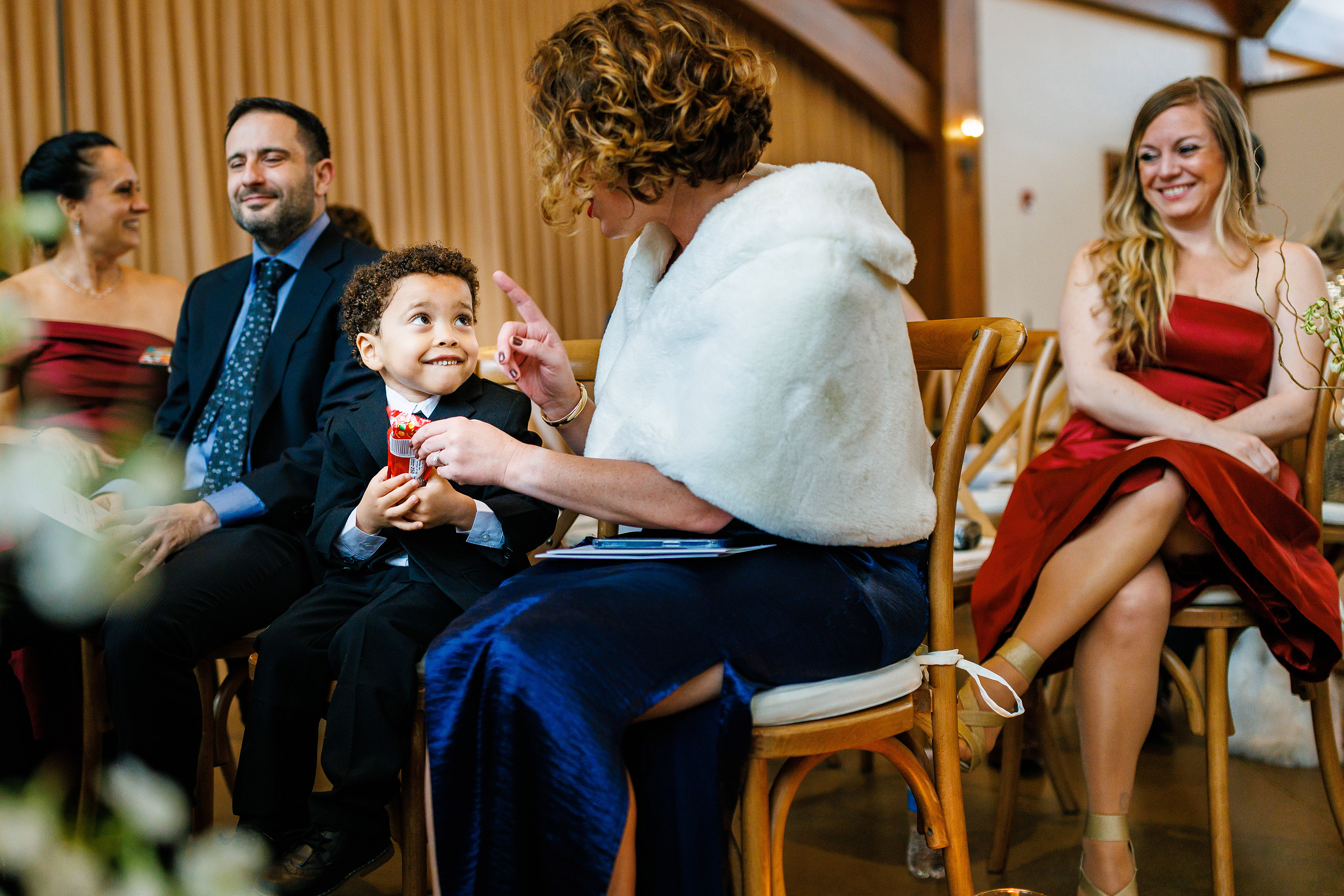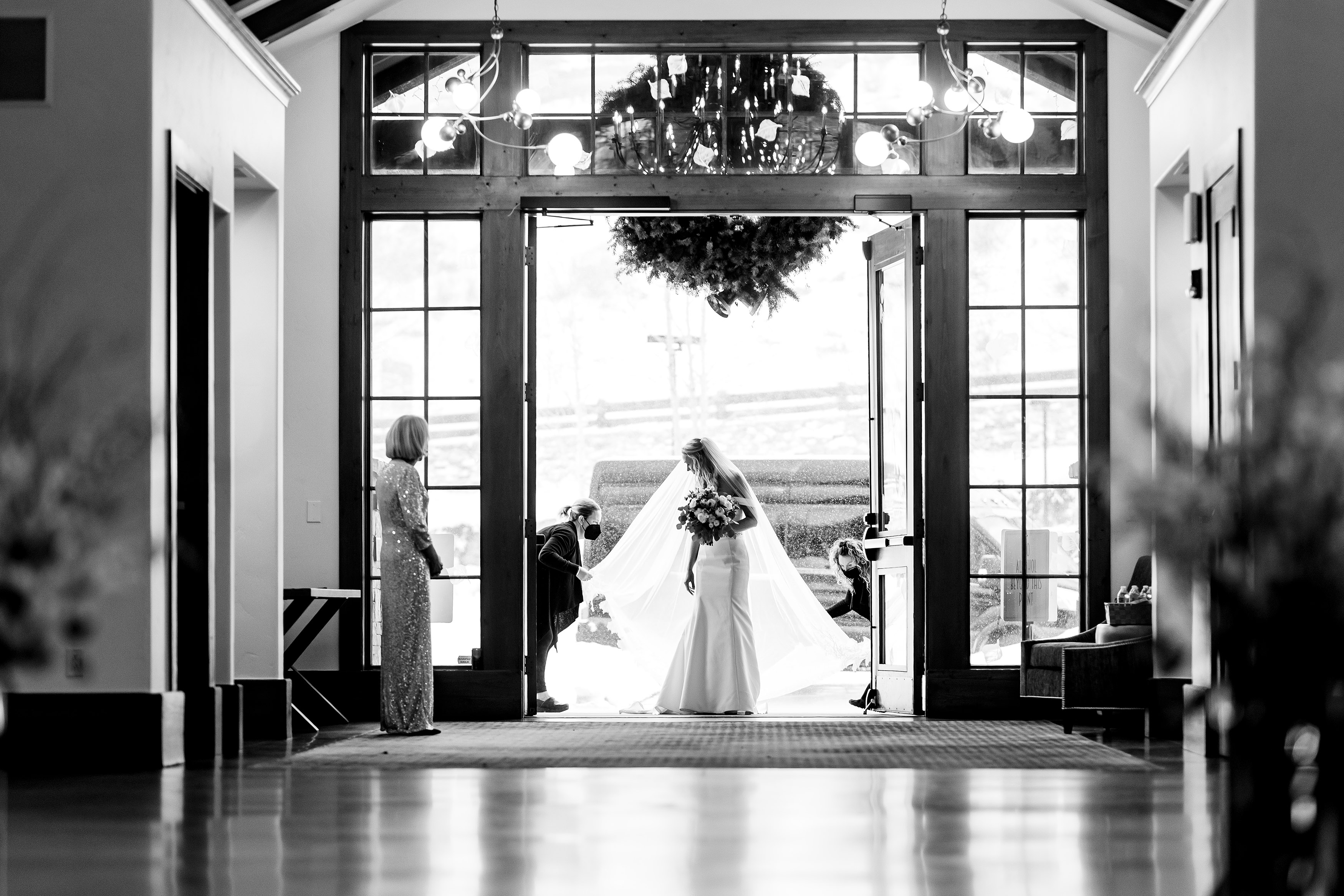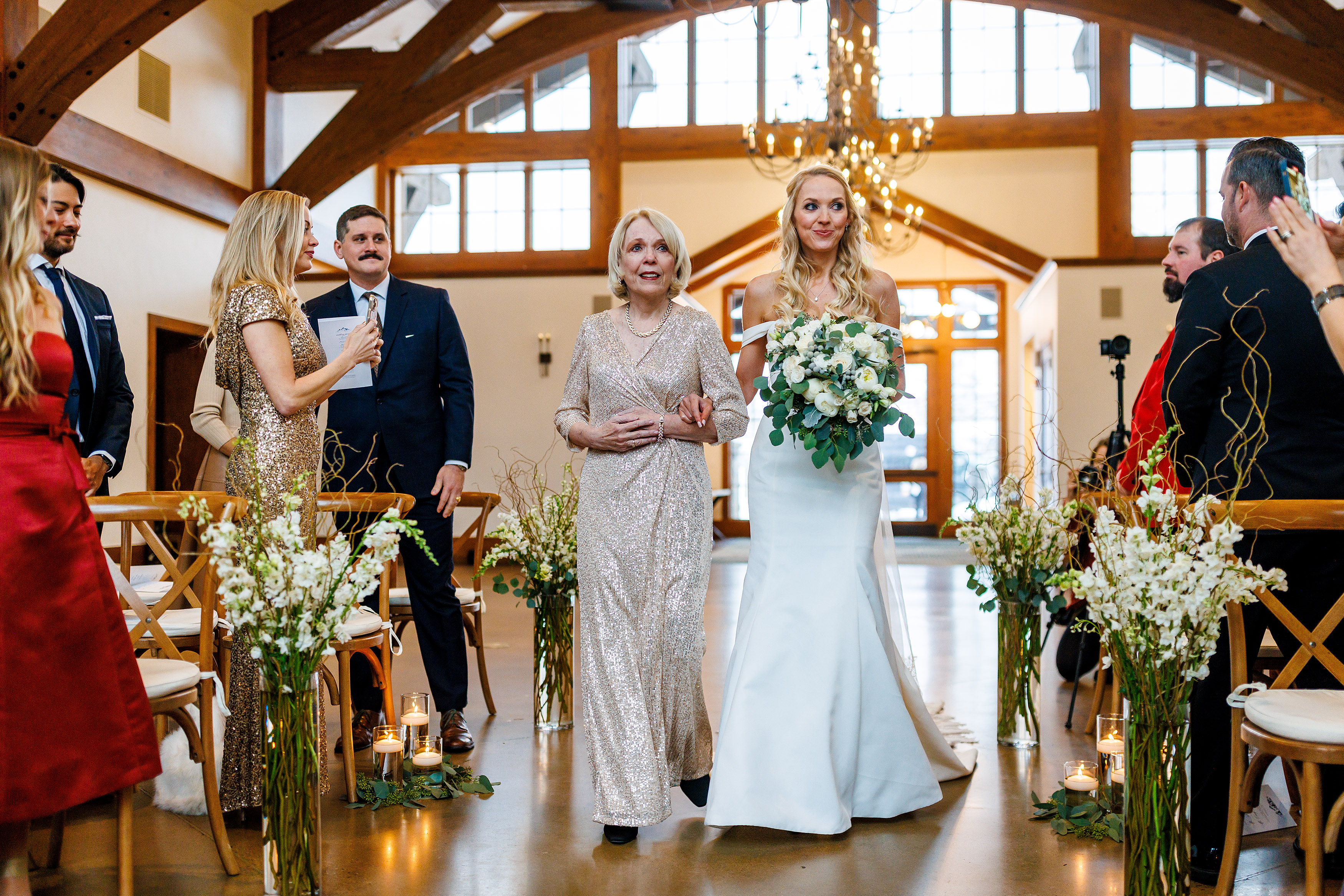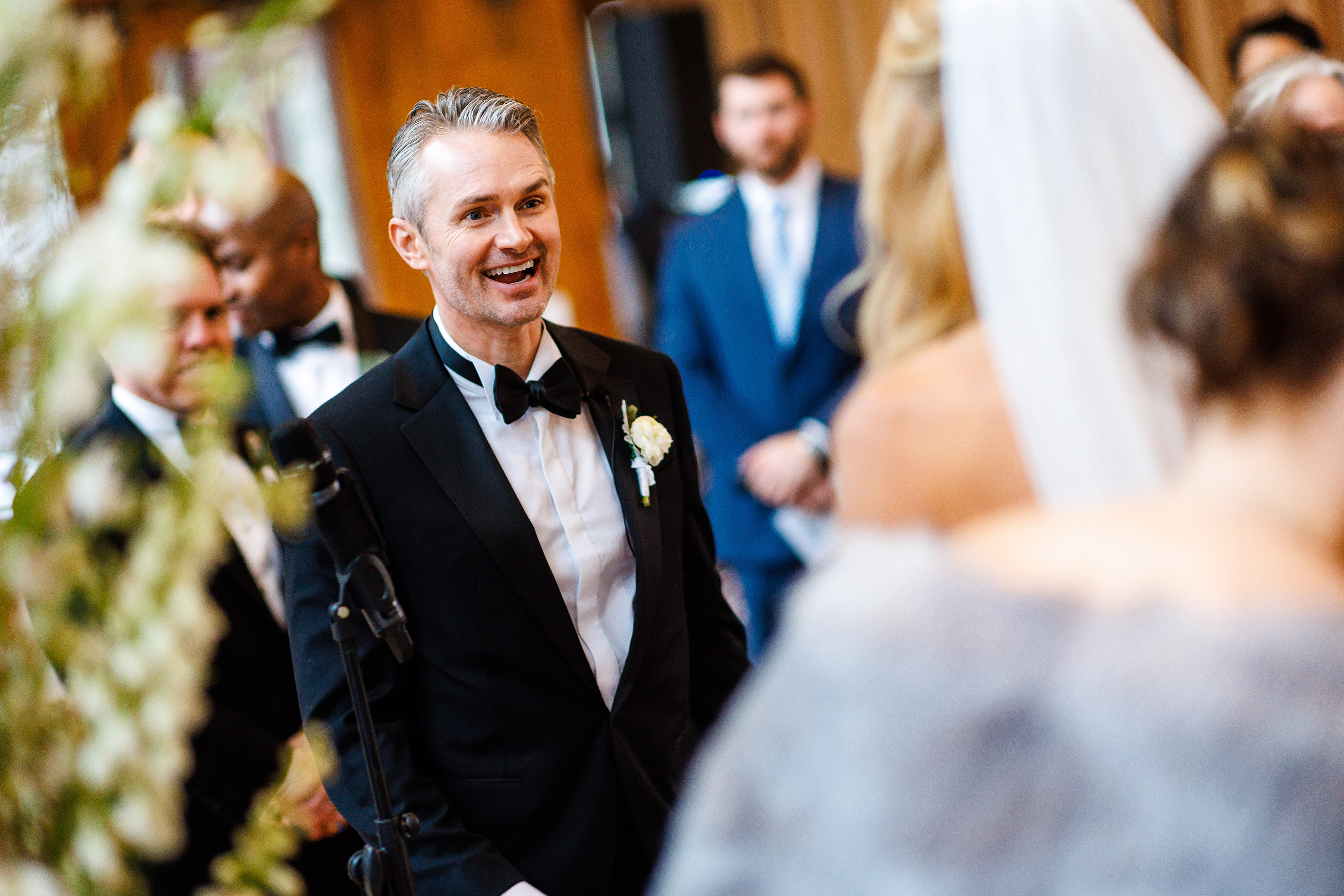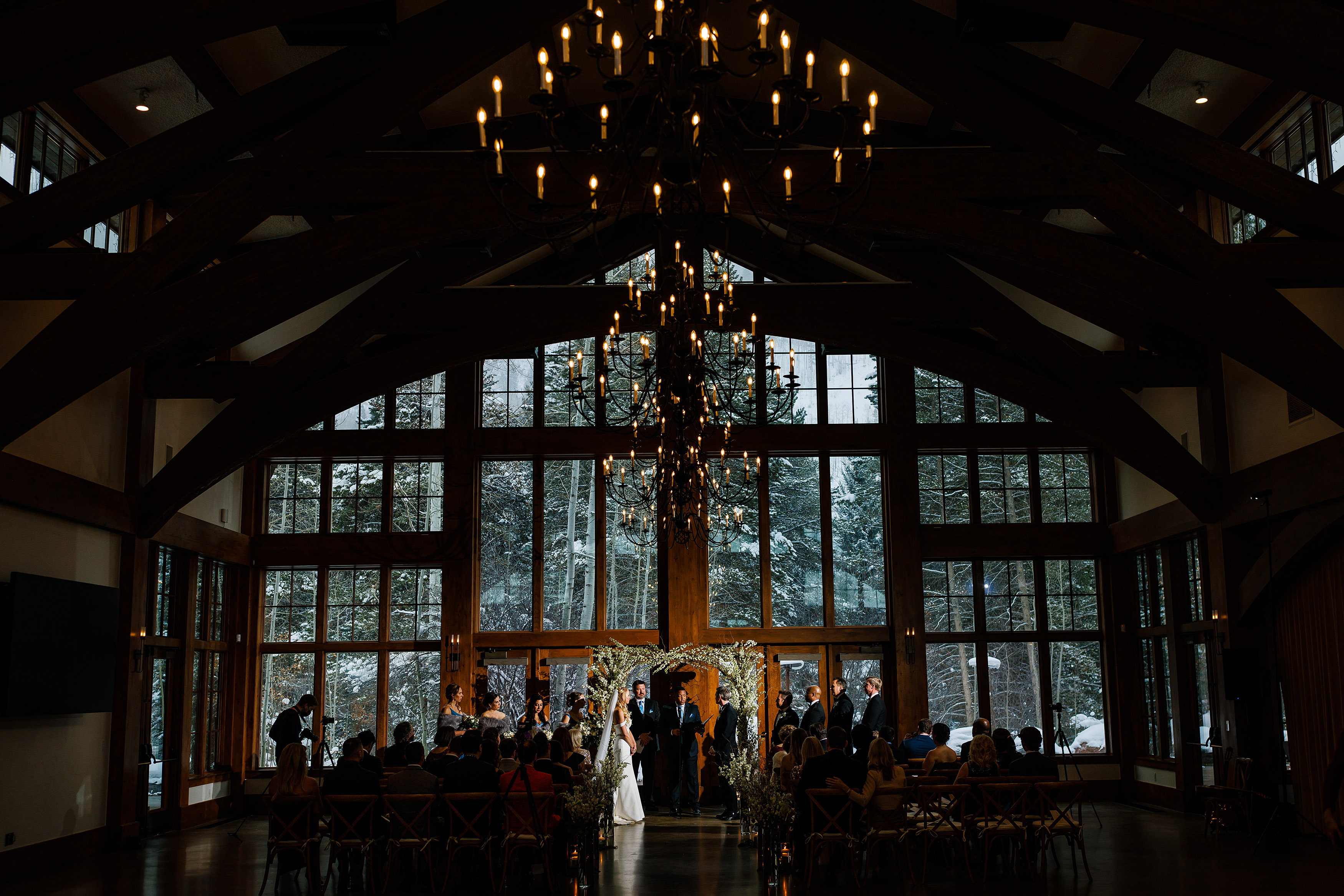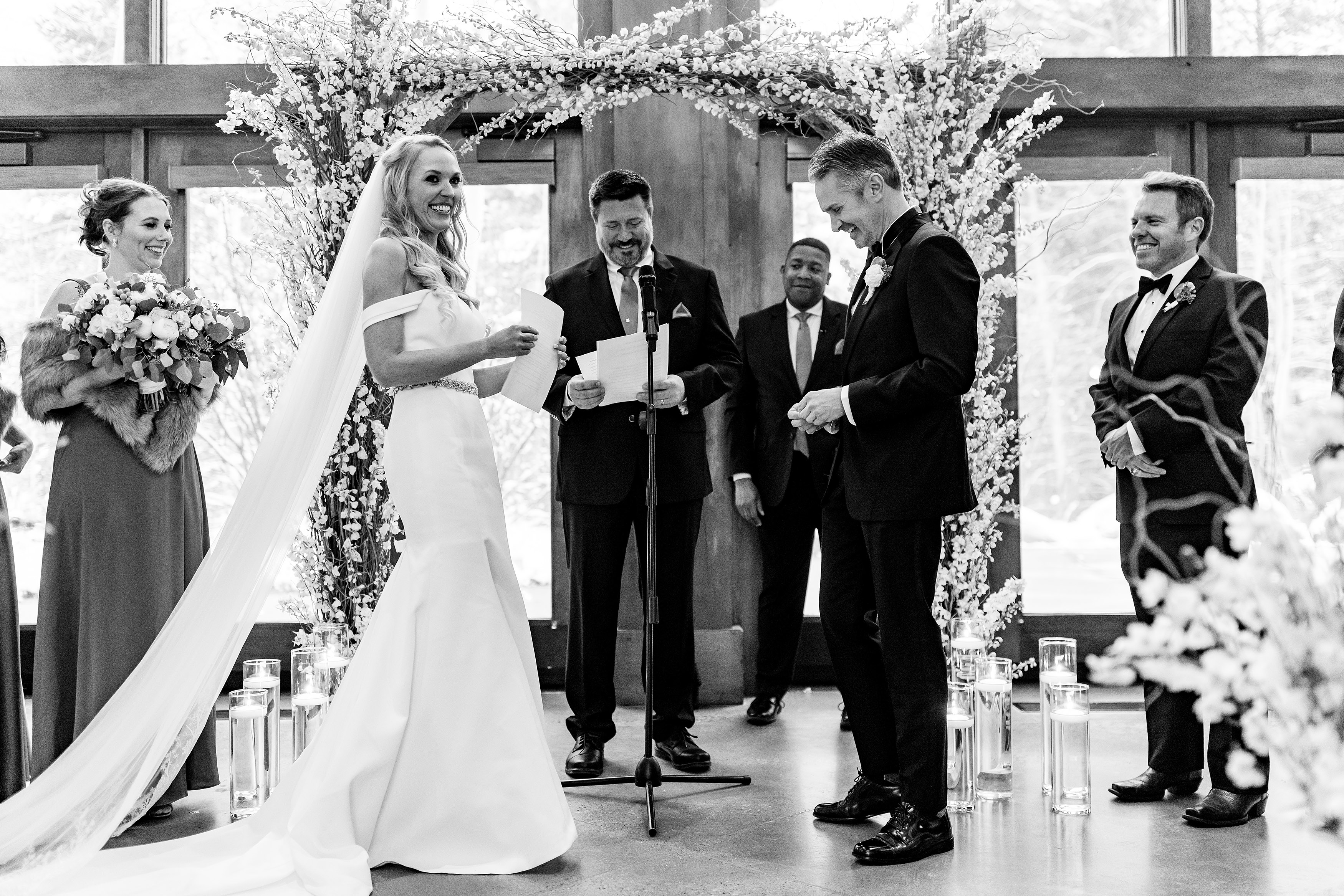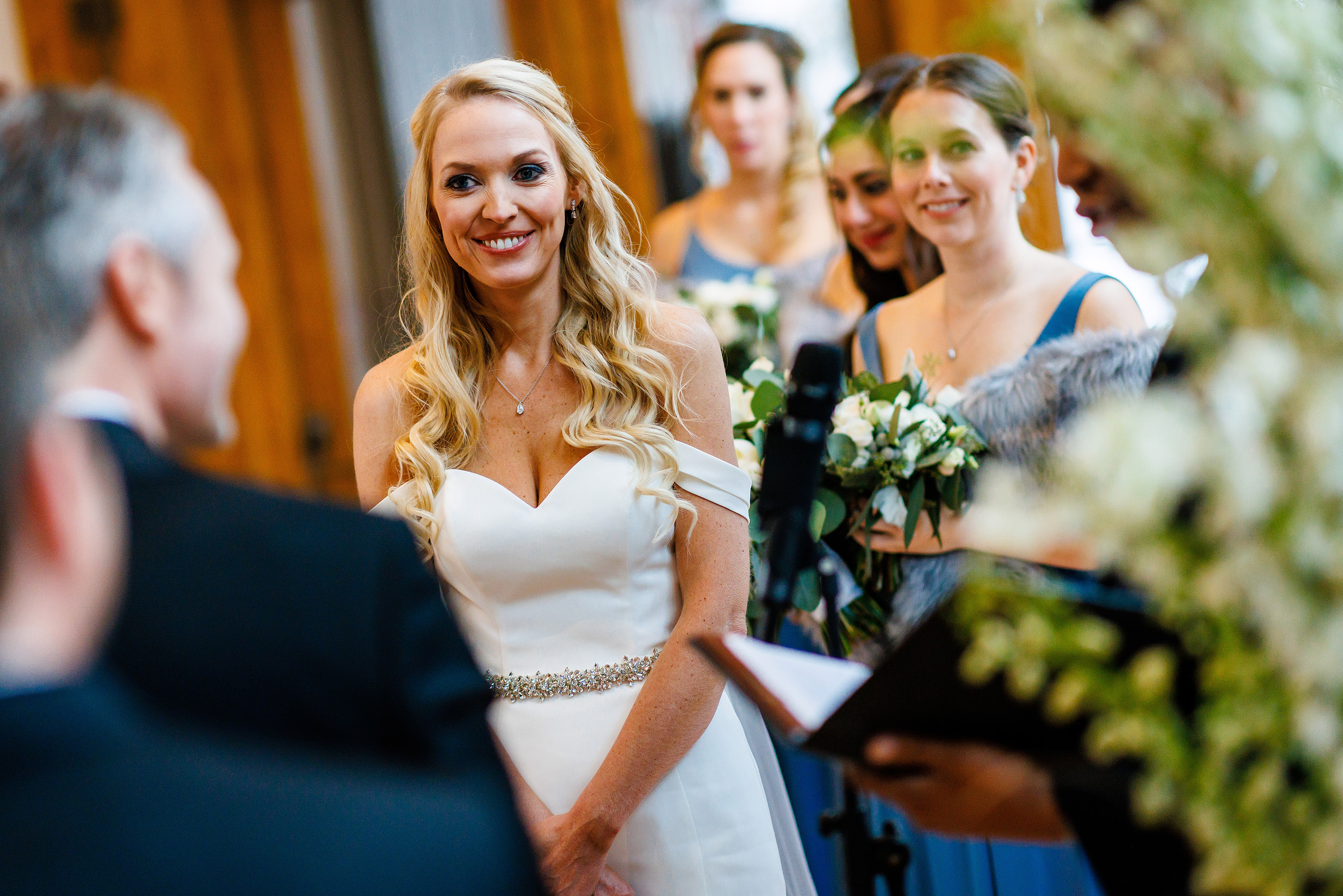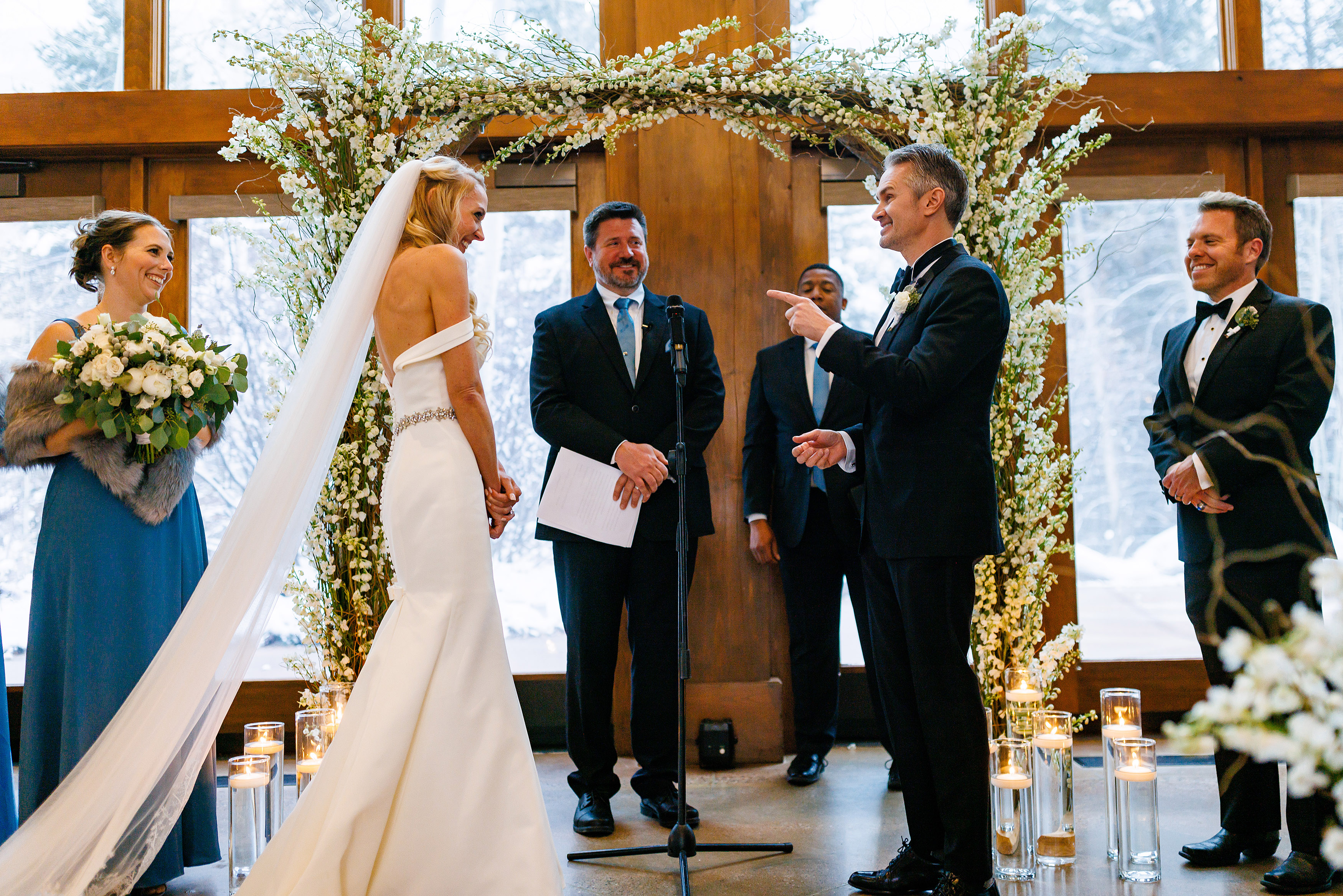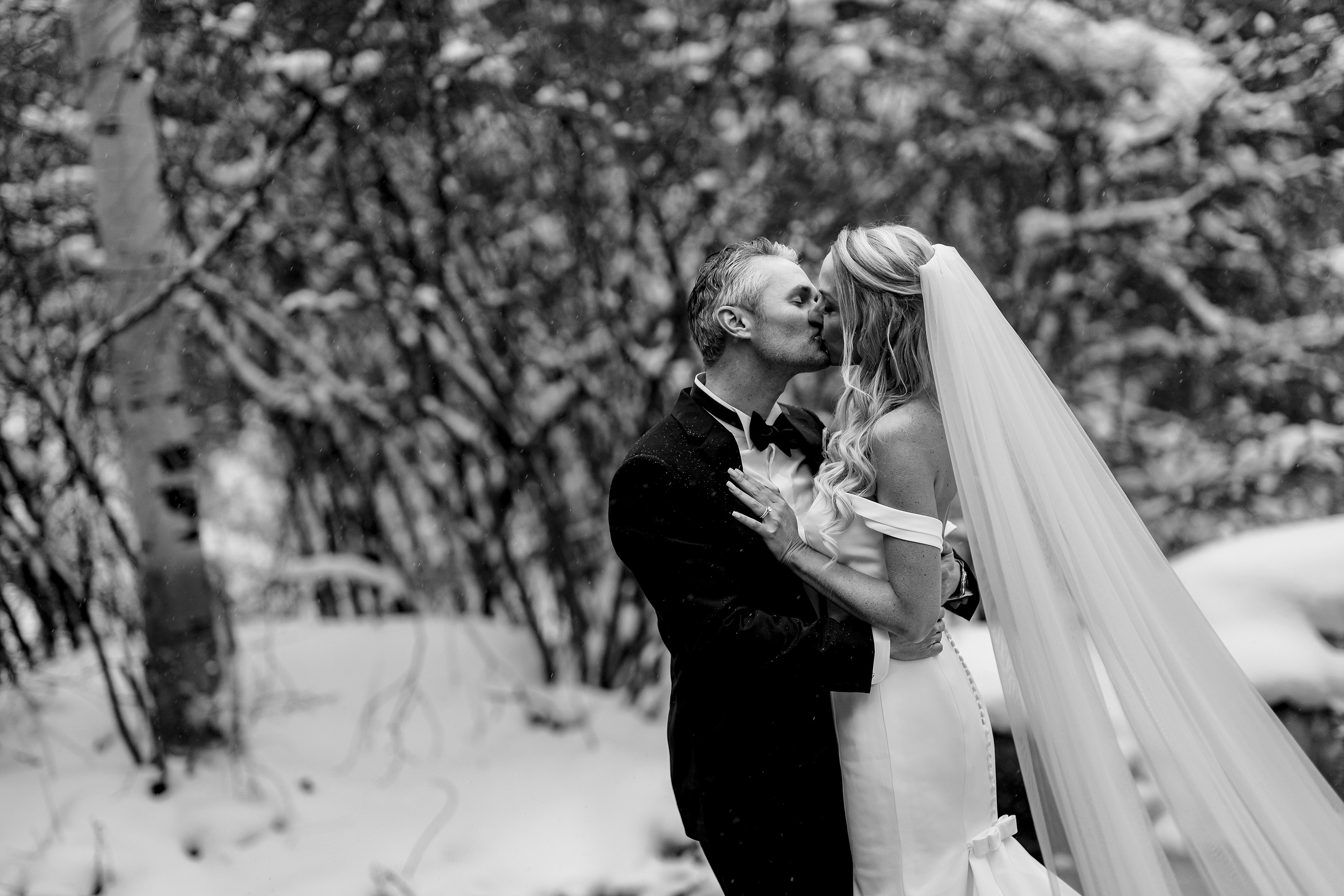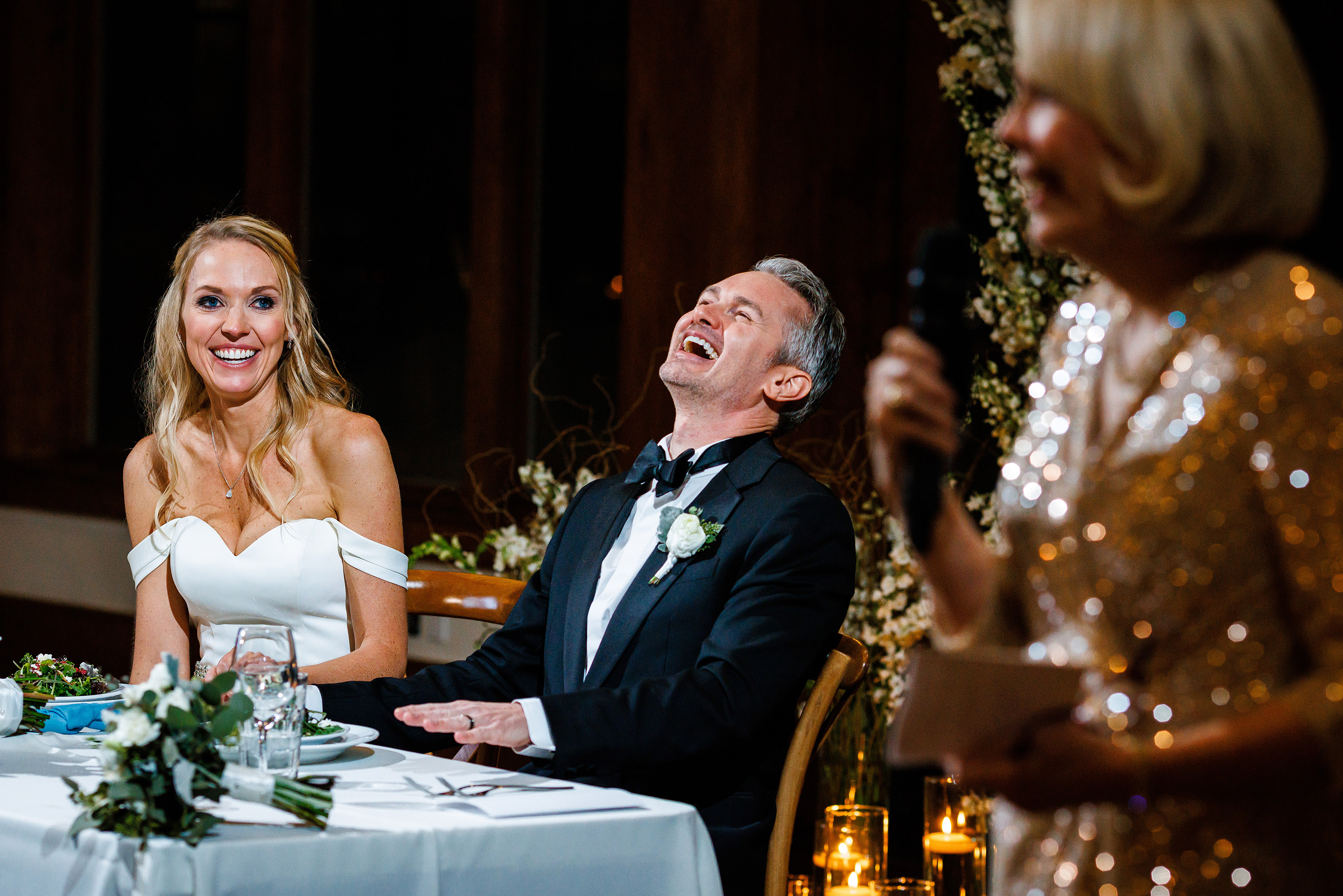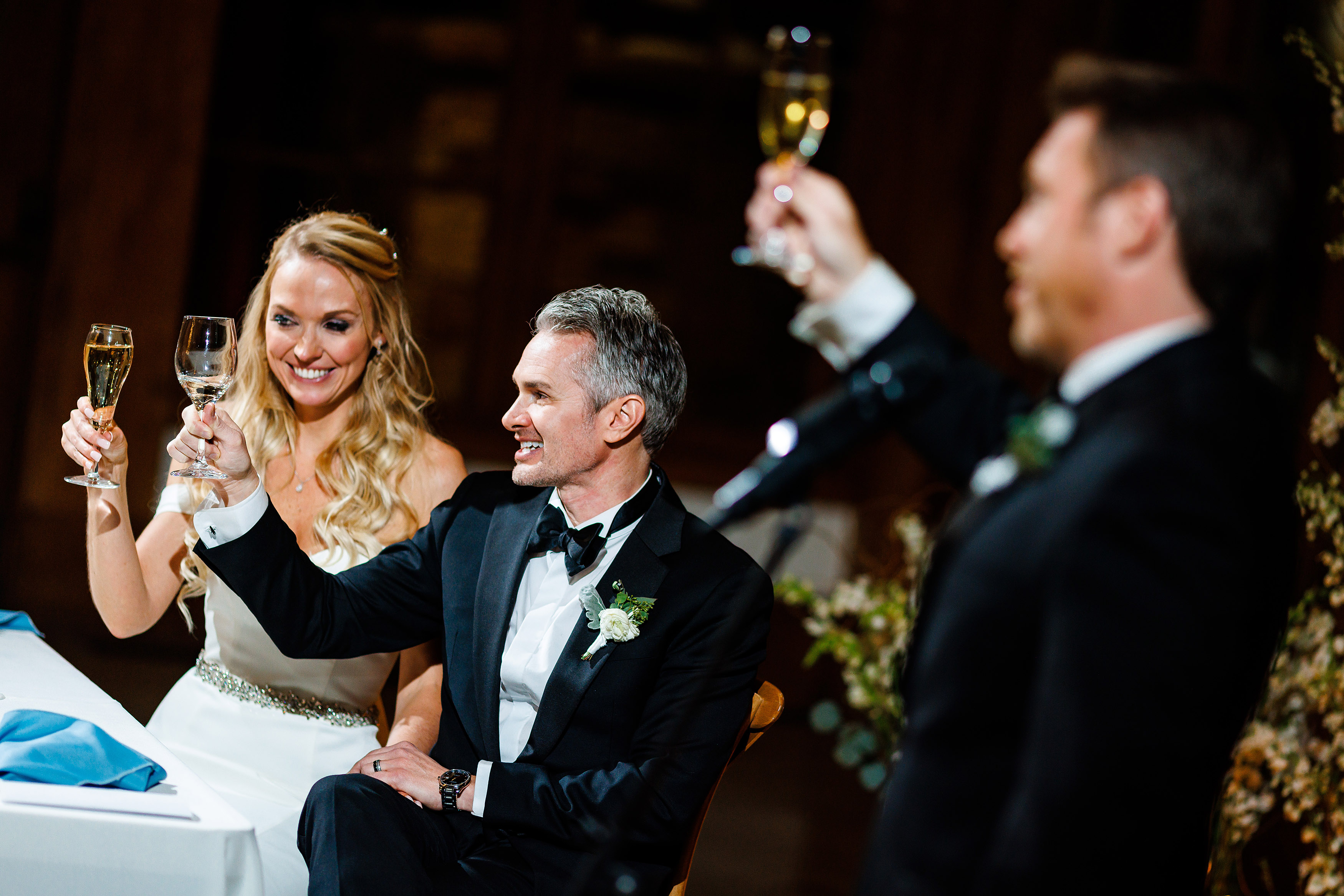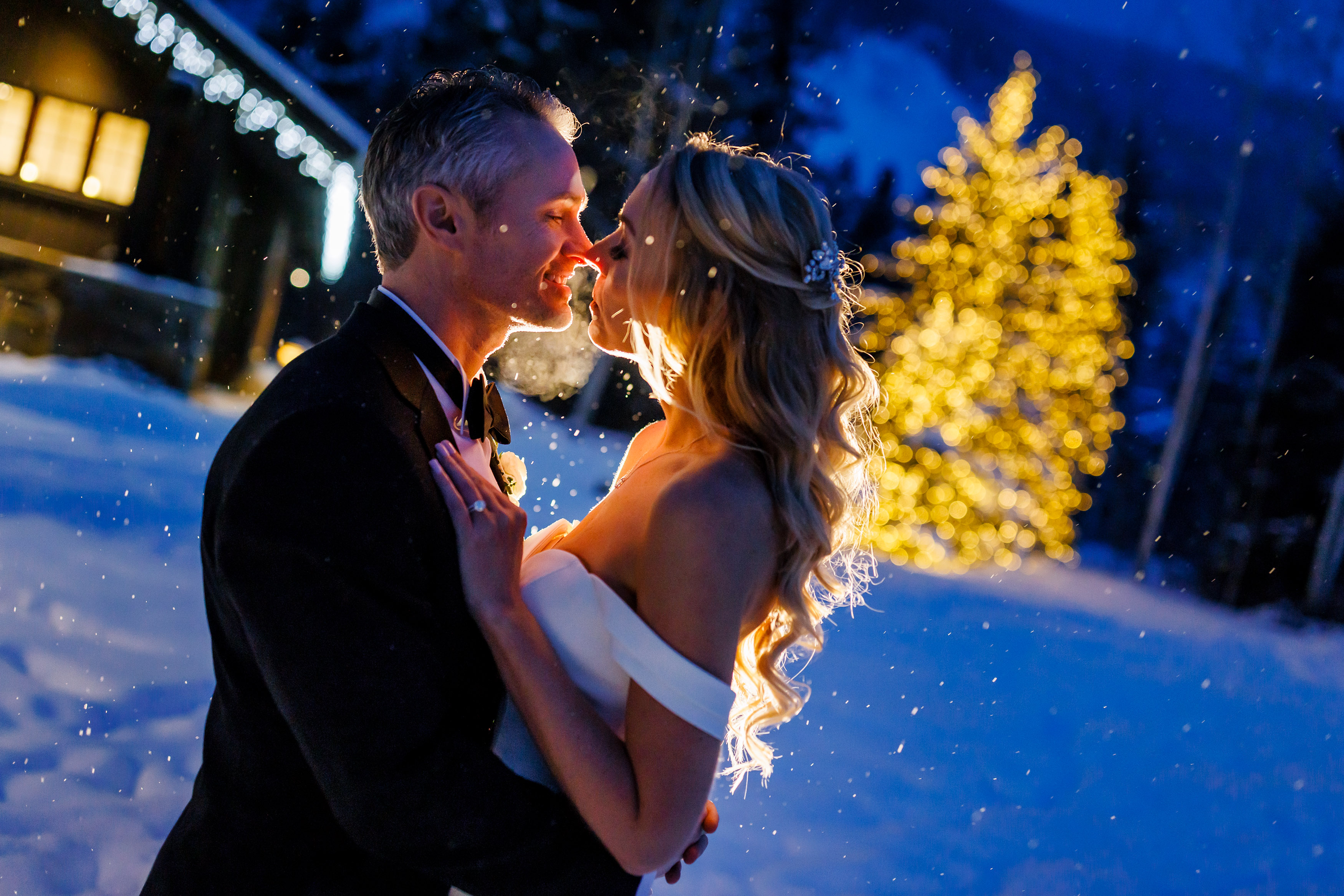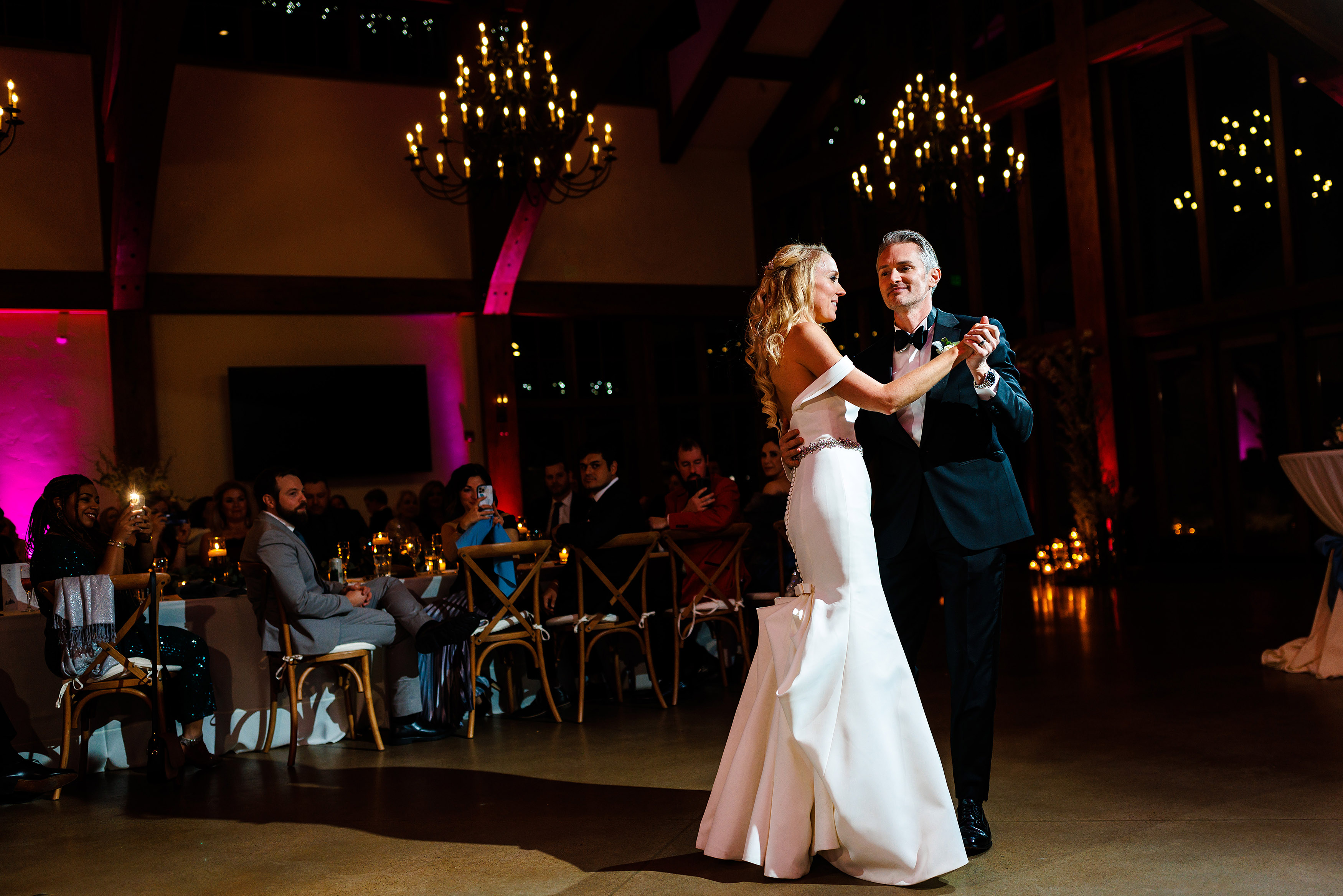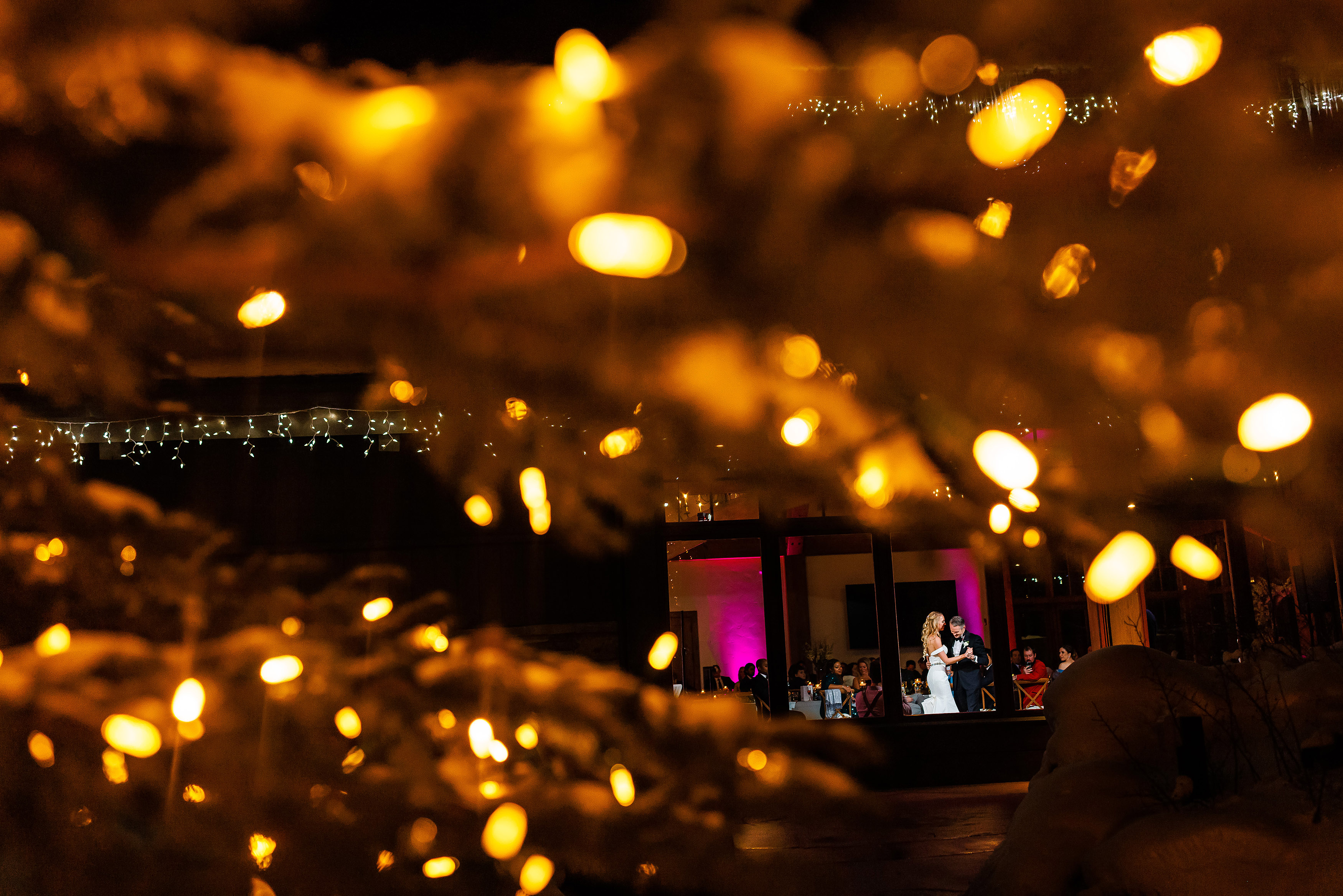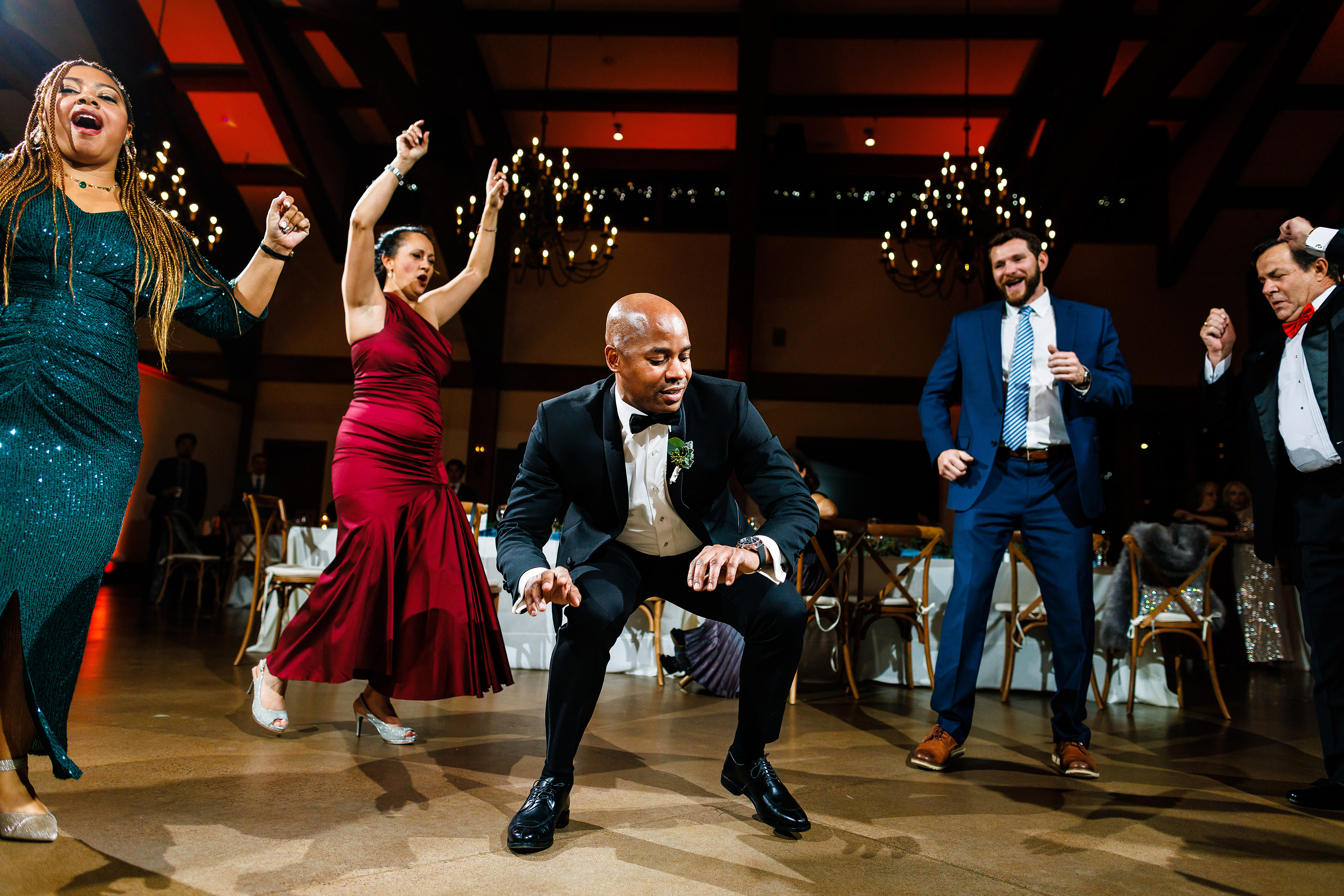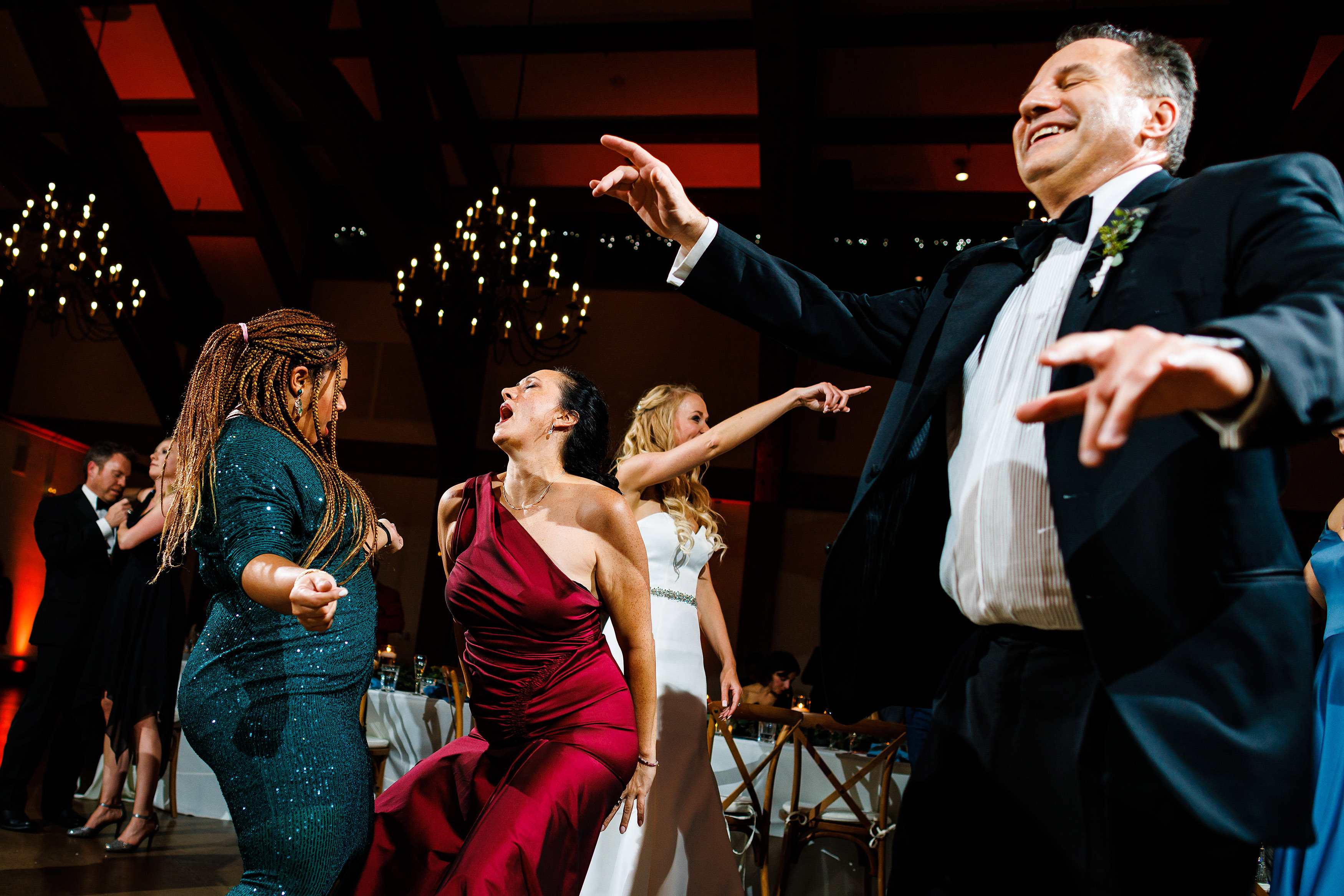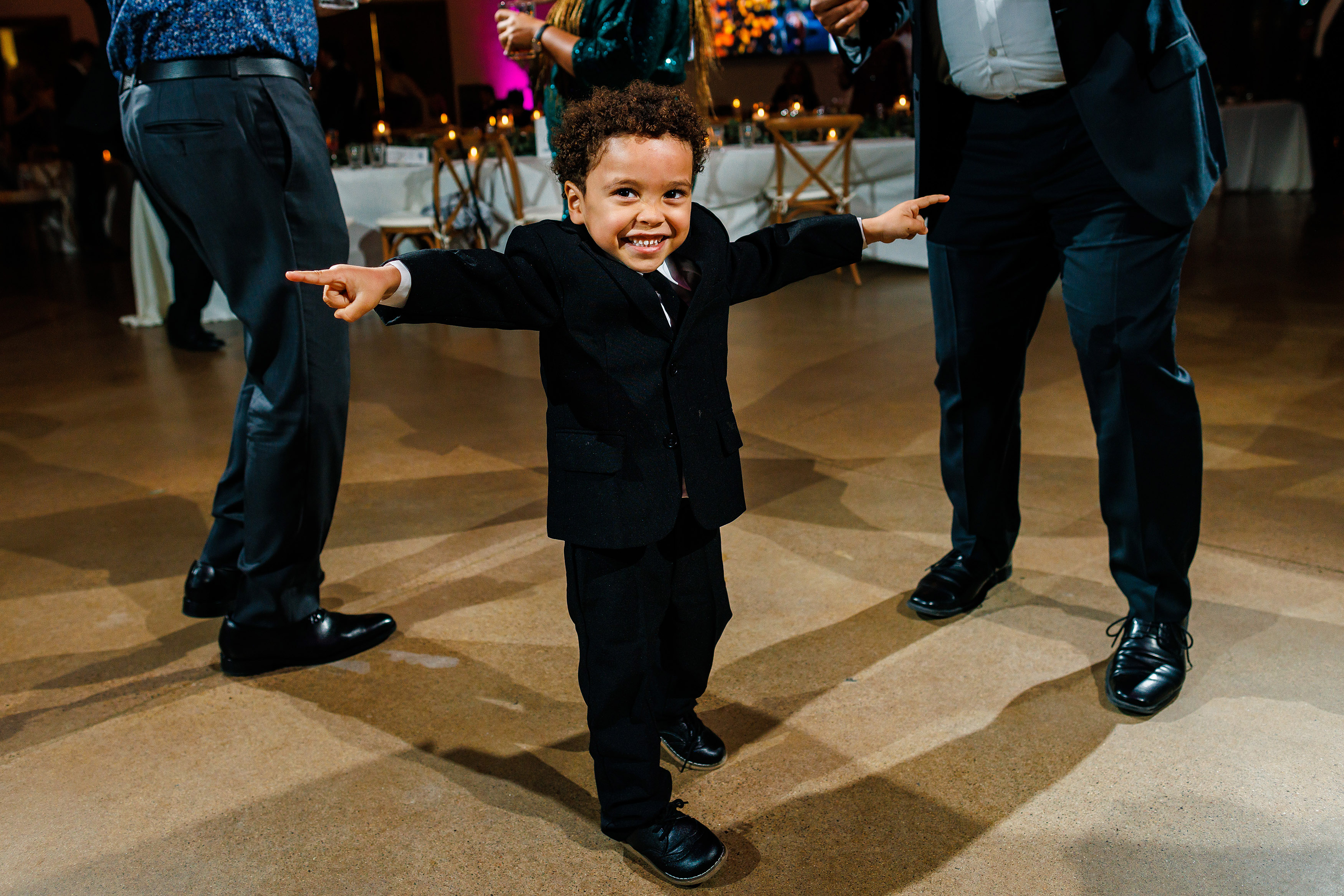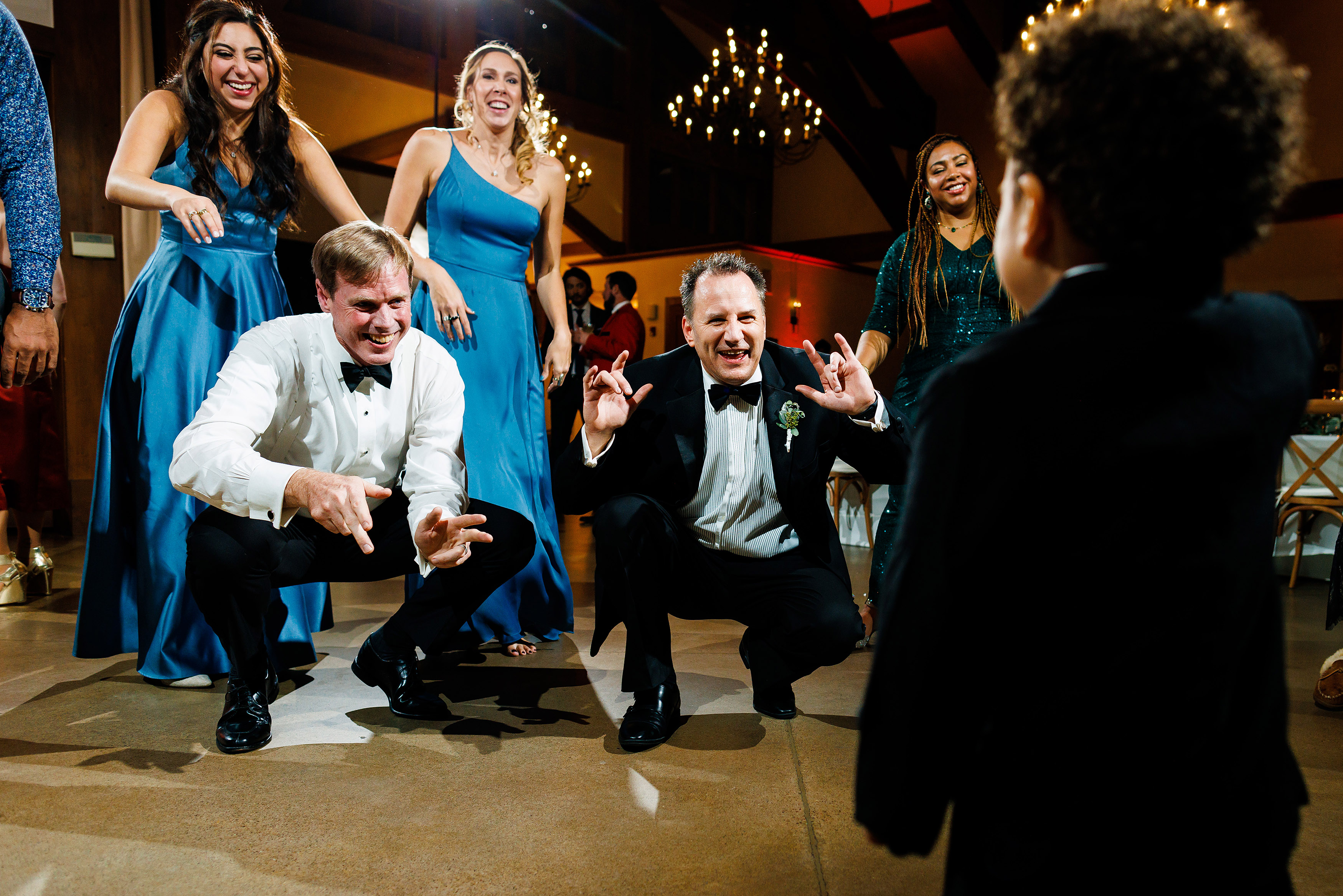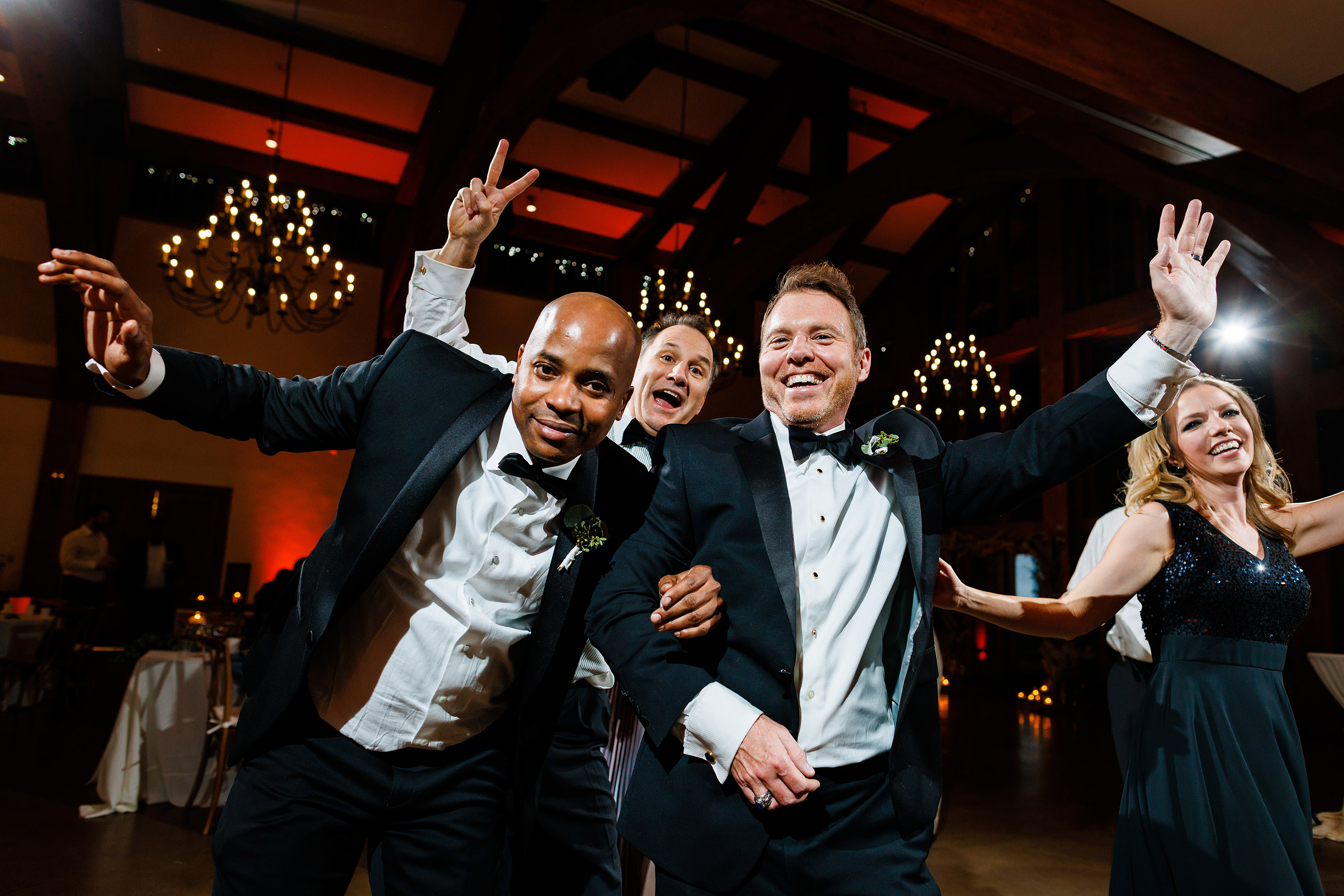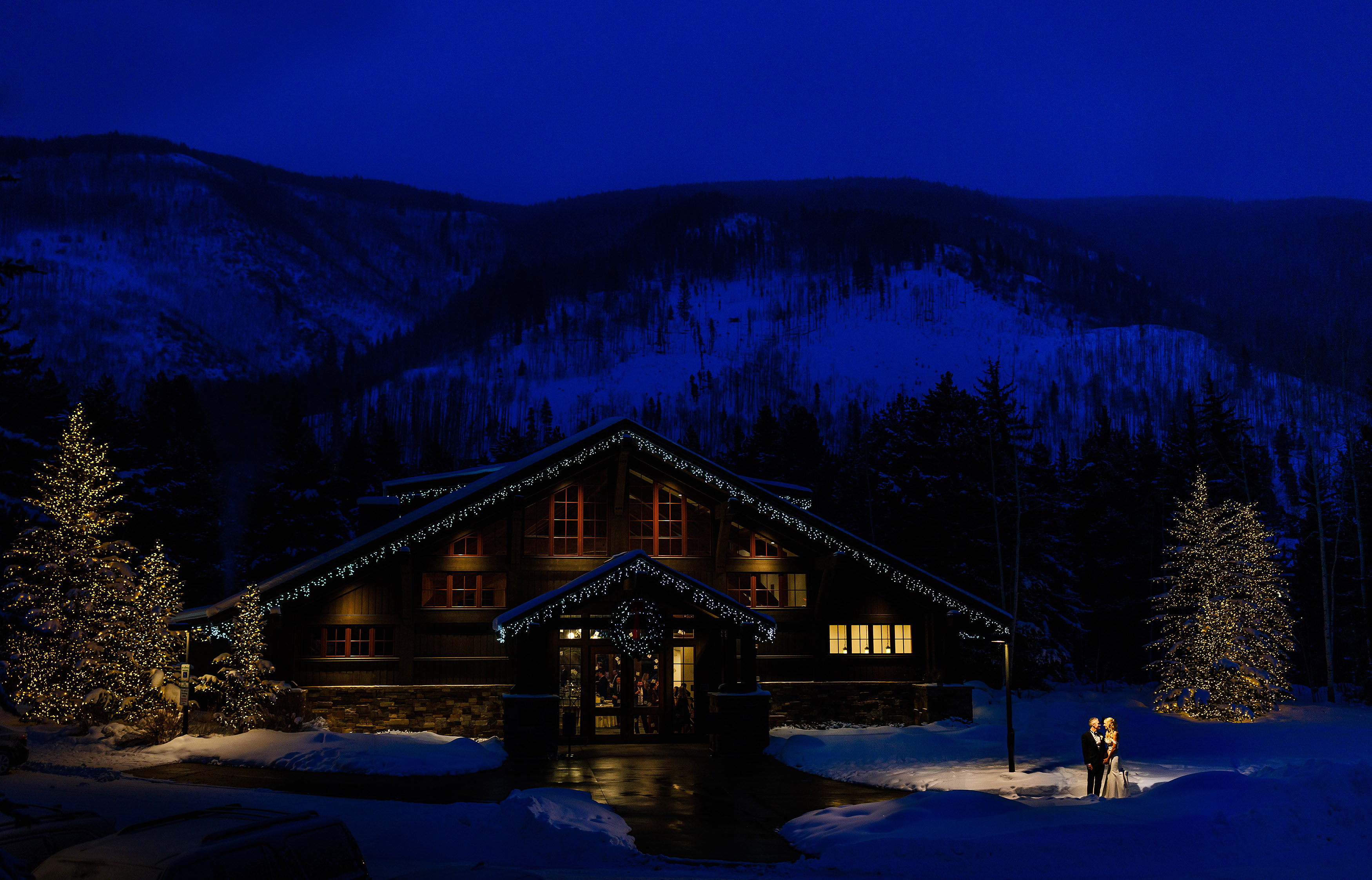 We've got more...