People ask us if its daunting to shoot another photographer's wedding, and its often a mixed bag of feelings. Shooting the wedding of two photographers who have backgrounds in photo journalism… is a challenge, but one we'll gladly accept. It's not often that we get such raw emotion, insane weather and beautiful moments to combine for the perfect storm, making their Maroon Bells Wedding one of our favorite yet.
We started off the day at a beautiful mansion in Carbondale, CO, where both Griffin & Autumn got ready with their families and closest friends. Shortly after, we made our way up to the White River National Forest for their first reveal next to Maroon Creek. Without cell reception, all four of us were pretending to know what the weather was going to do. We kept seeing slivers of blue sky, but they quickly disappeared. Ultimately, they decided to go for it. Rain and all.
The processional began and the drizzle was manageable. After a short message from Jill Pidcock, knowing what was looming, Griffin & Autumn began their vows, and the sky broke loose. Gear can be replaced. Moments cannot… so you keep shooting. Working in an absolute downpour pushed us harder than we've been pushed before, but fortunately, from all the practice we've put in, it paid off. When the sun popped out in front of the Bells, it was as if everyone else took a deep sigh of relief… but Stacy and I were frantically trying to figure out how to use the light. I signaled to Stacy, who just so happened to have a strobe on her belt, to sneak behind the ceremony and back-light the downpour so we could make one of our favorite frames to date.
Driving back down to Carbondale for their reception at the Old Thompson Barn, you would have never known what we just experienced. Blue skies and birds chirping. After wrapping up the group photos in front of Mount Sopris, we headed in for dinner, speeches and dancing. We would be lying if we told you we've photographed more raw emotion. From the recorded speech of Griffin's best man who wasn't able to attend to the slideshow and countless other moments of embrace… we could not have asked for more.
With that being said, enjoy these photos from their Maroon Bells Wedding in Aspen, CO. It's a wedding day story we'll never forget.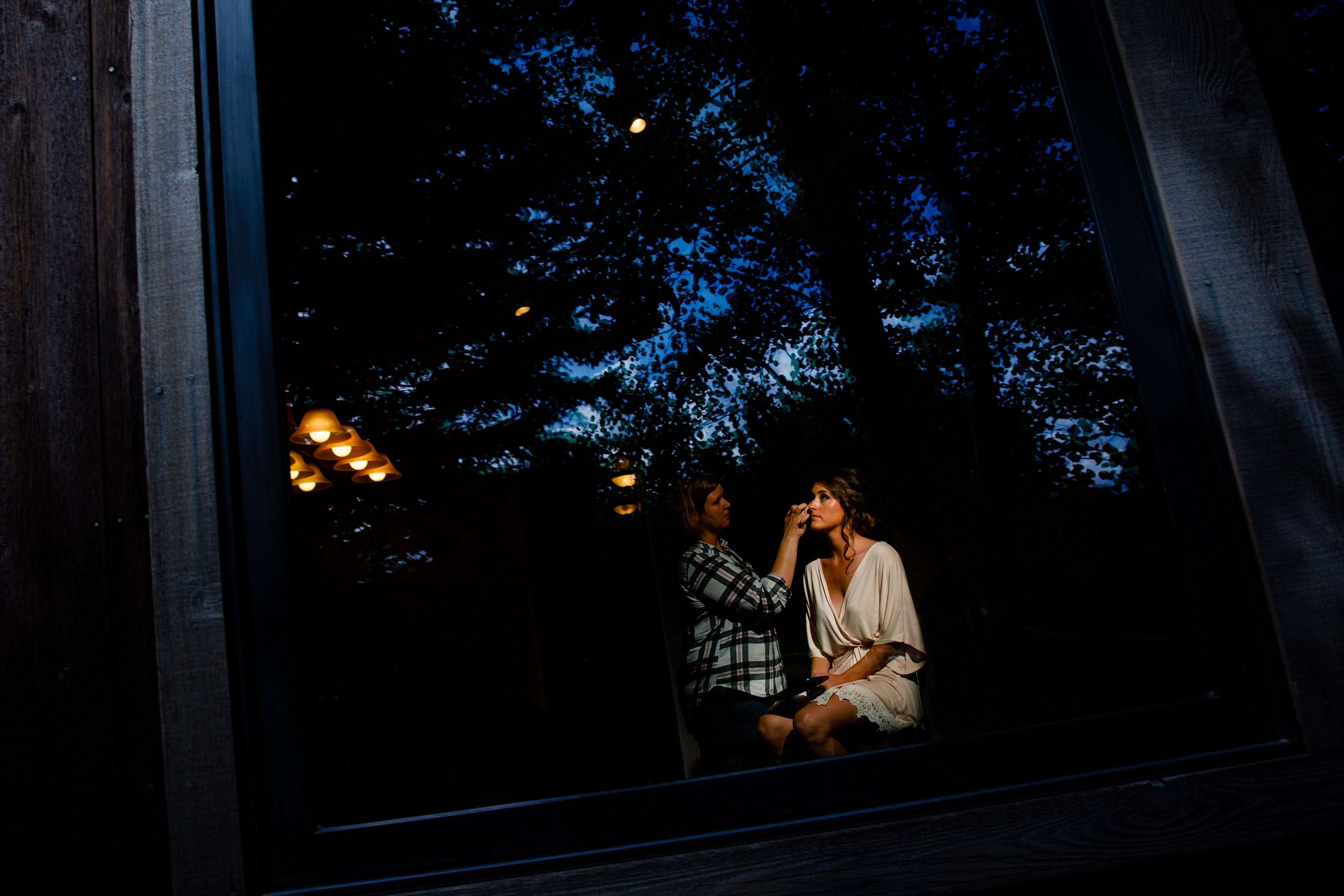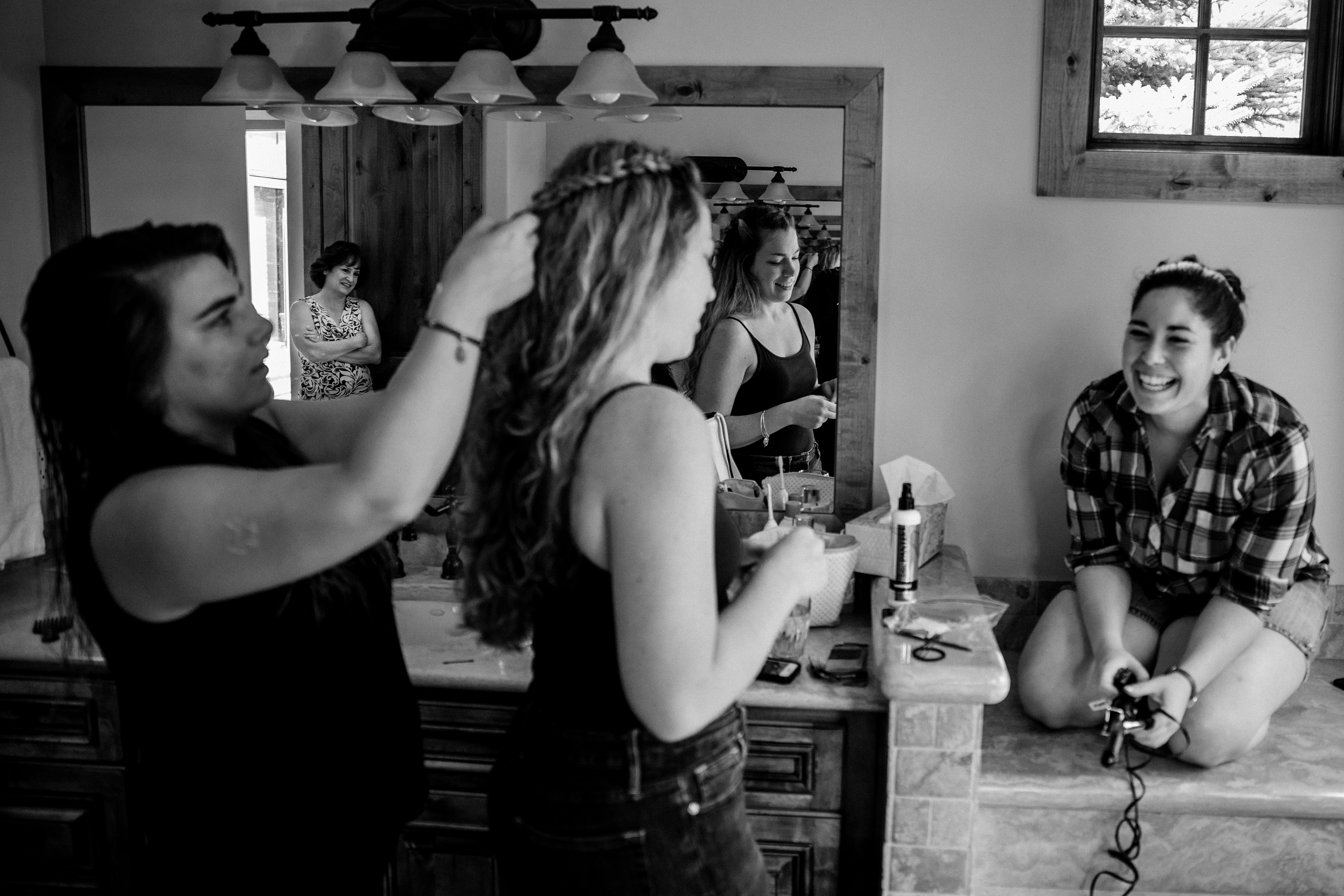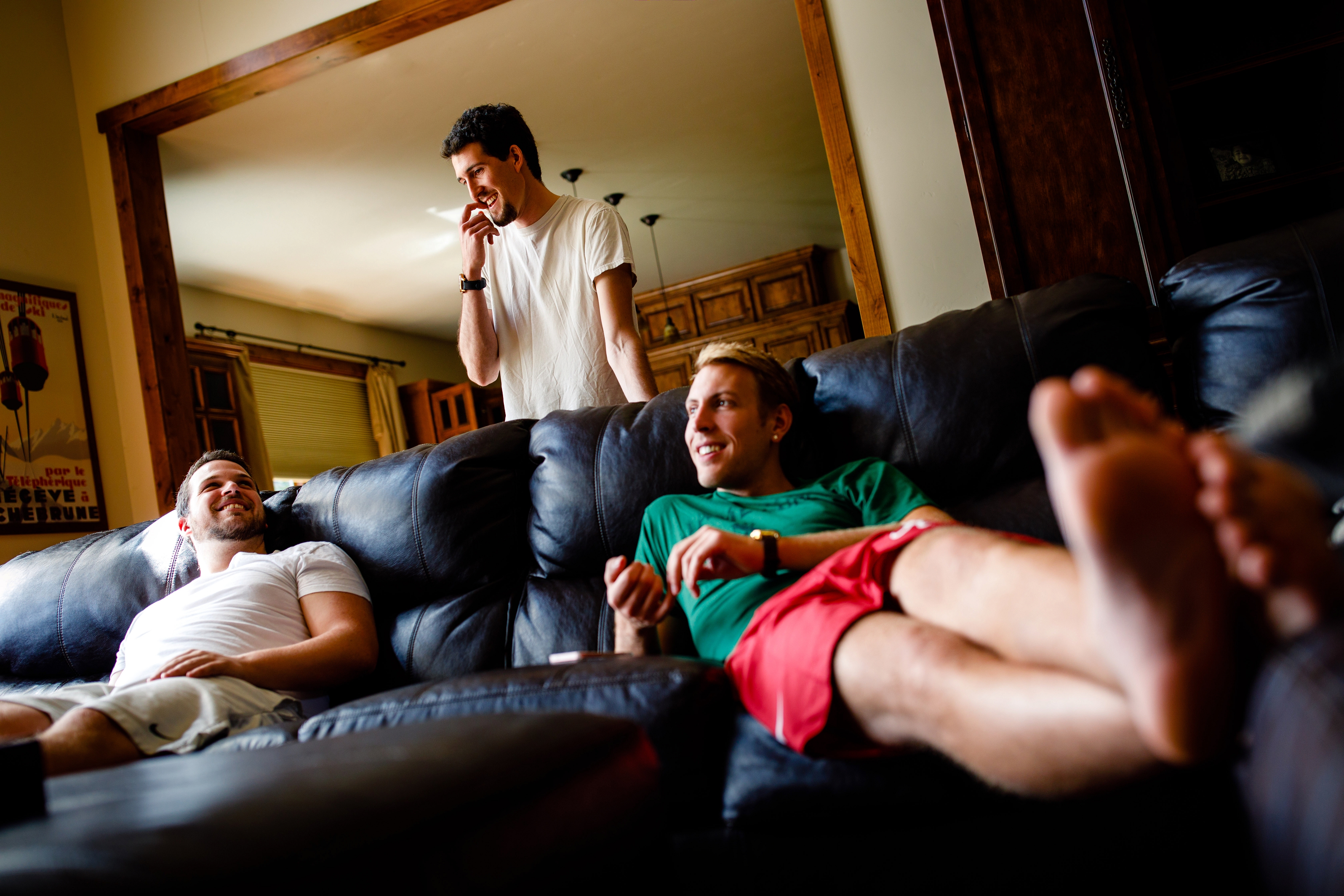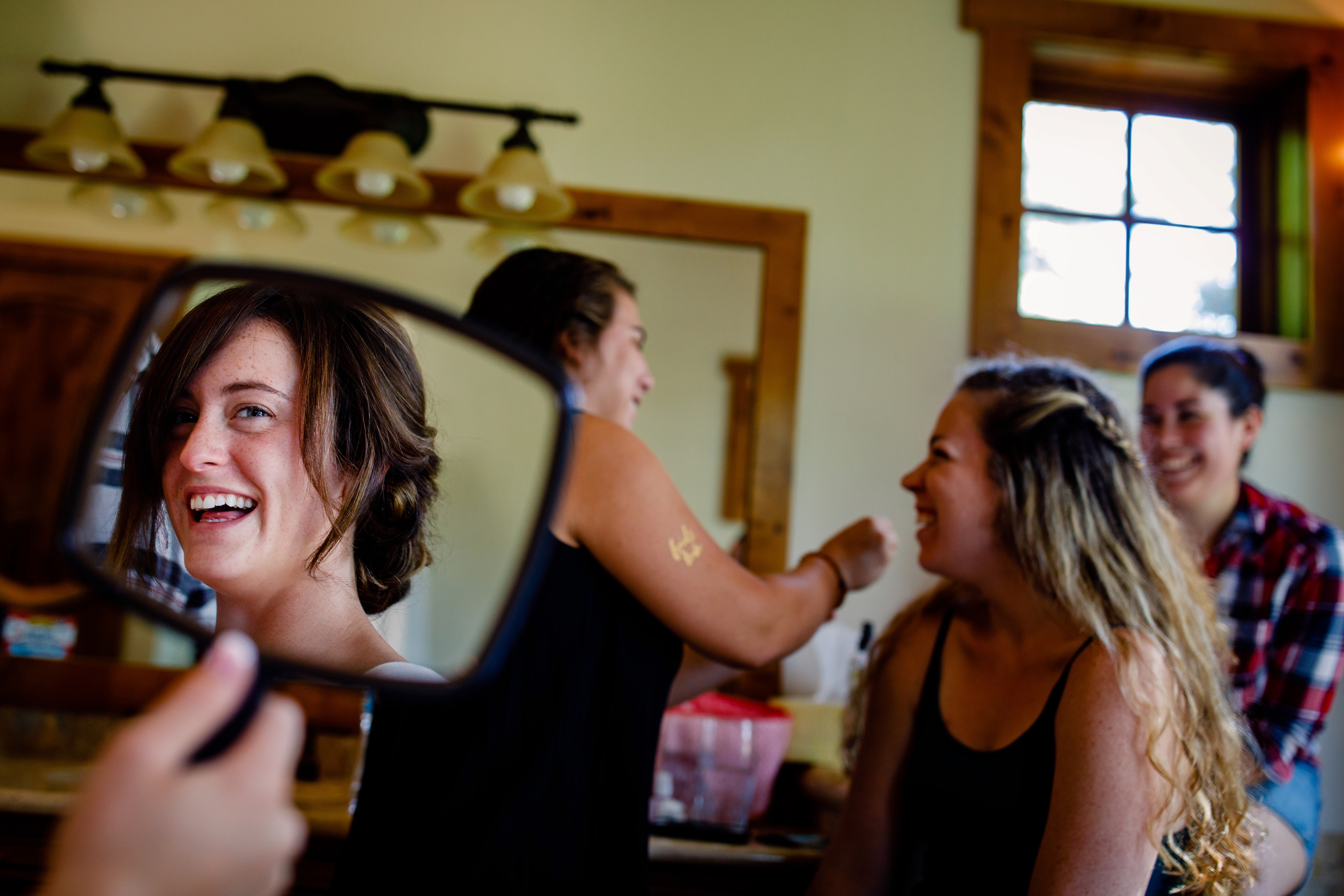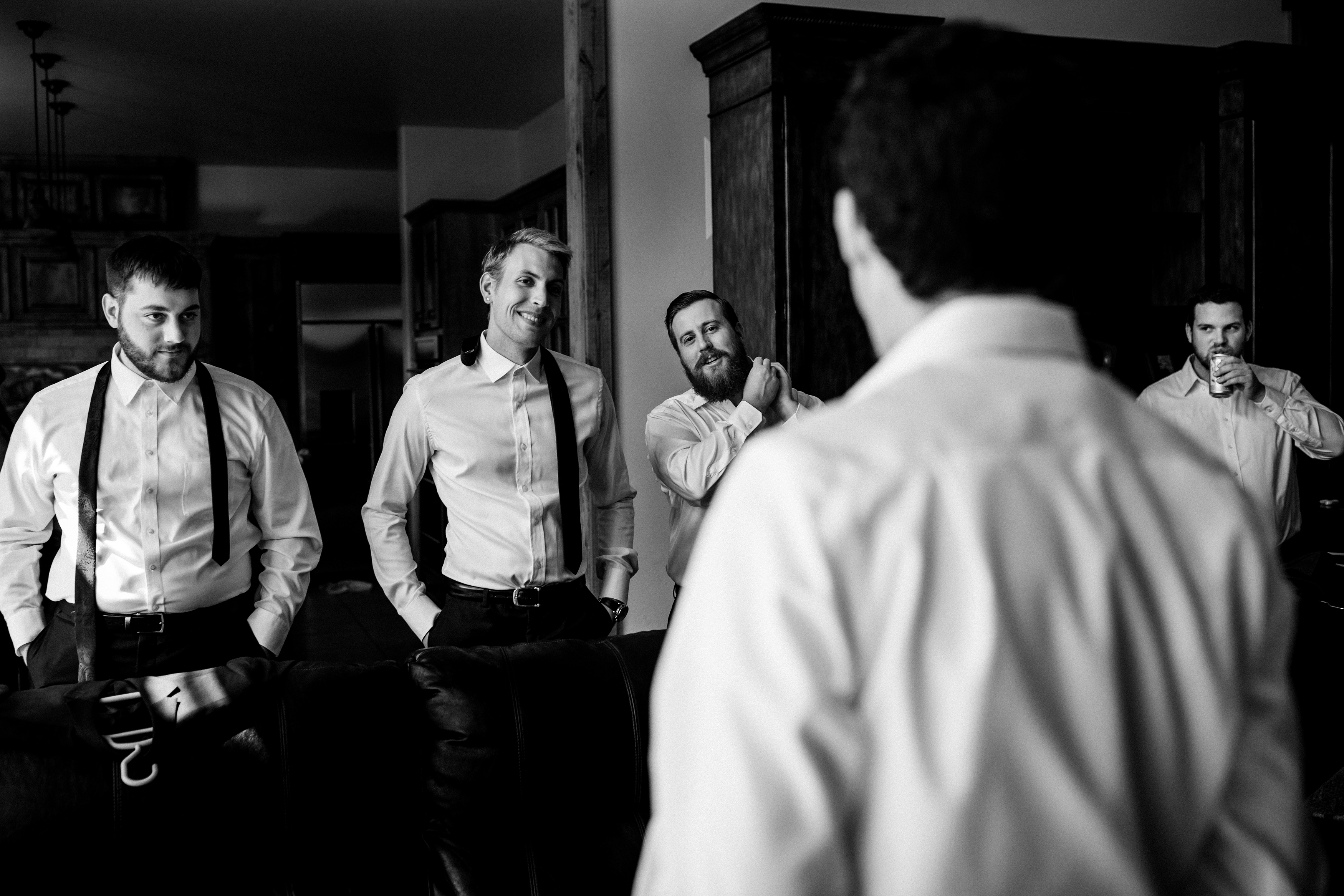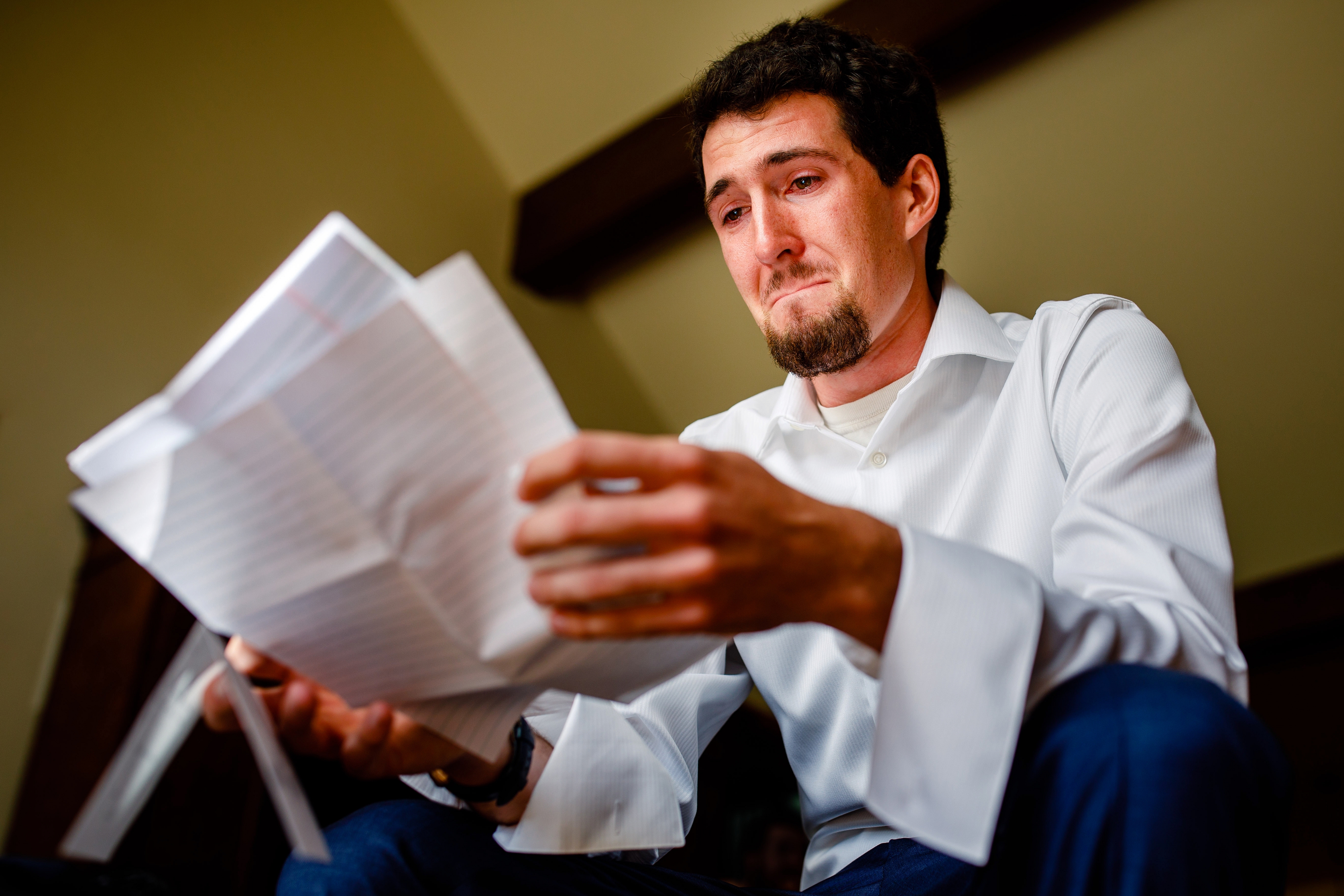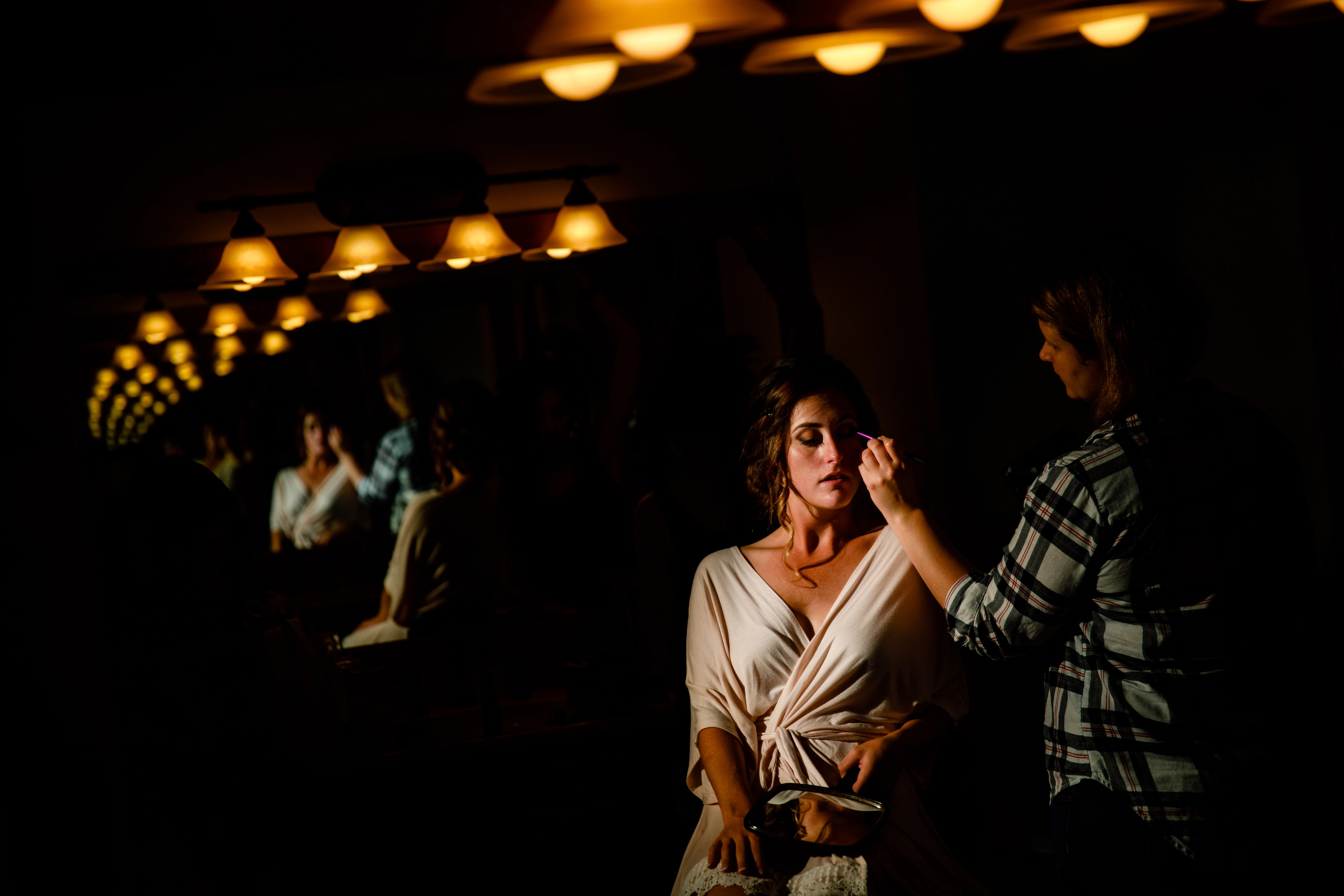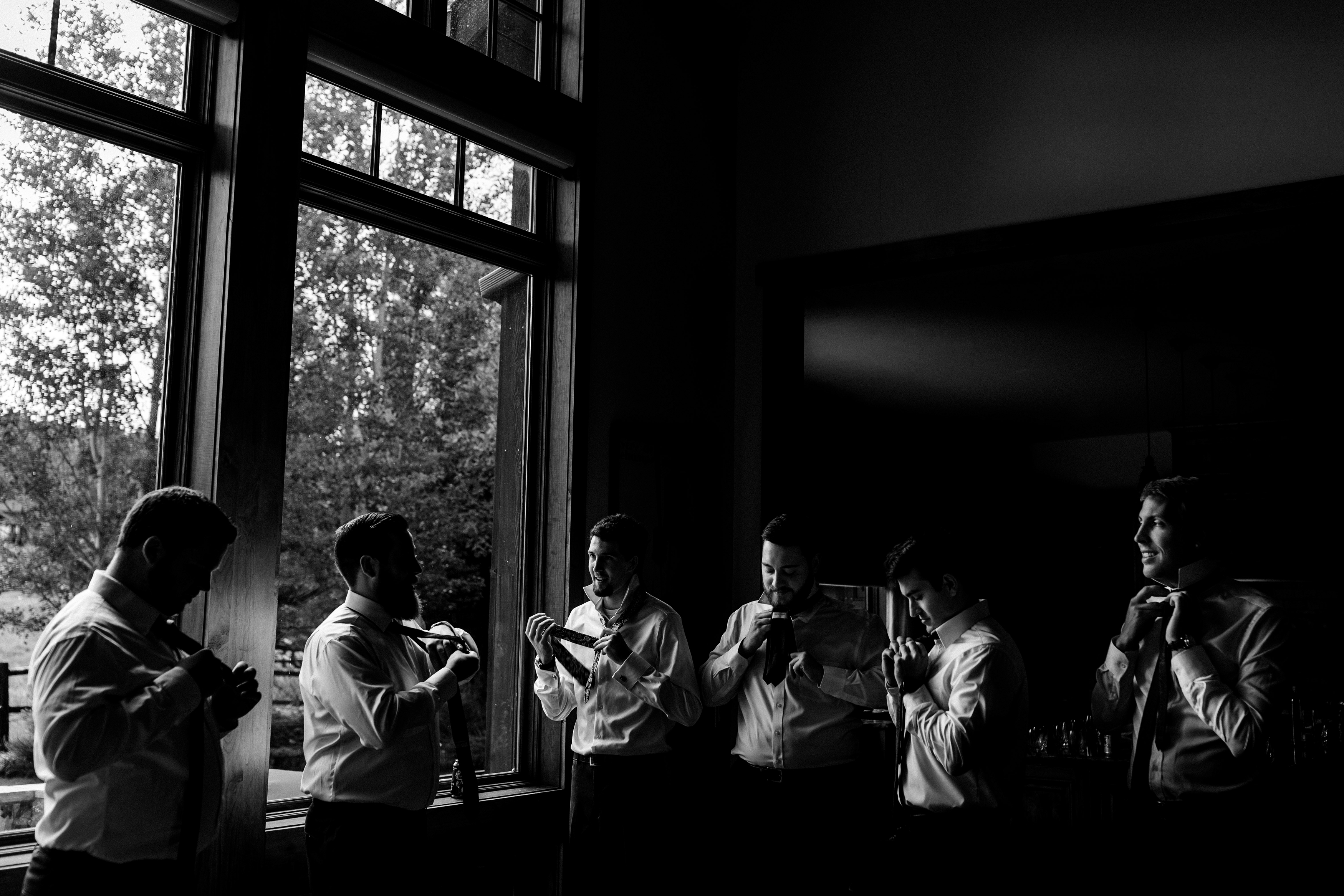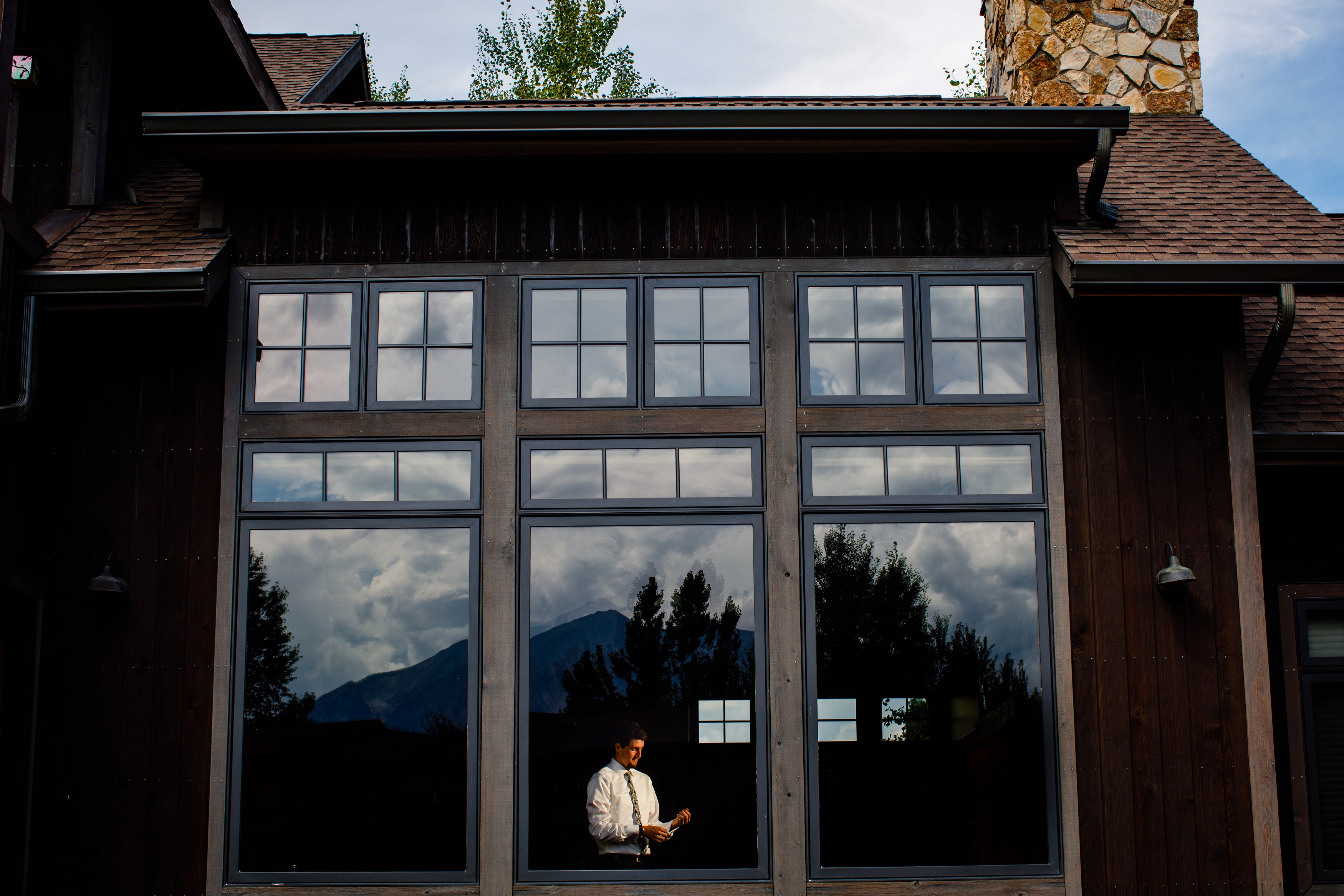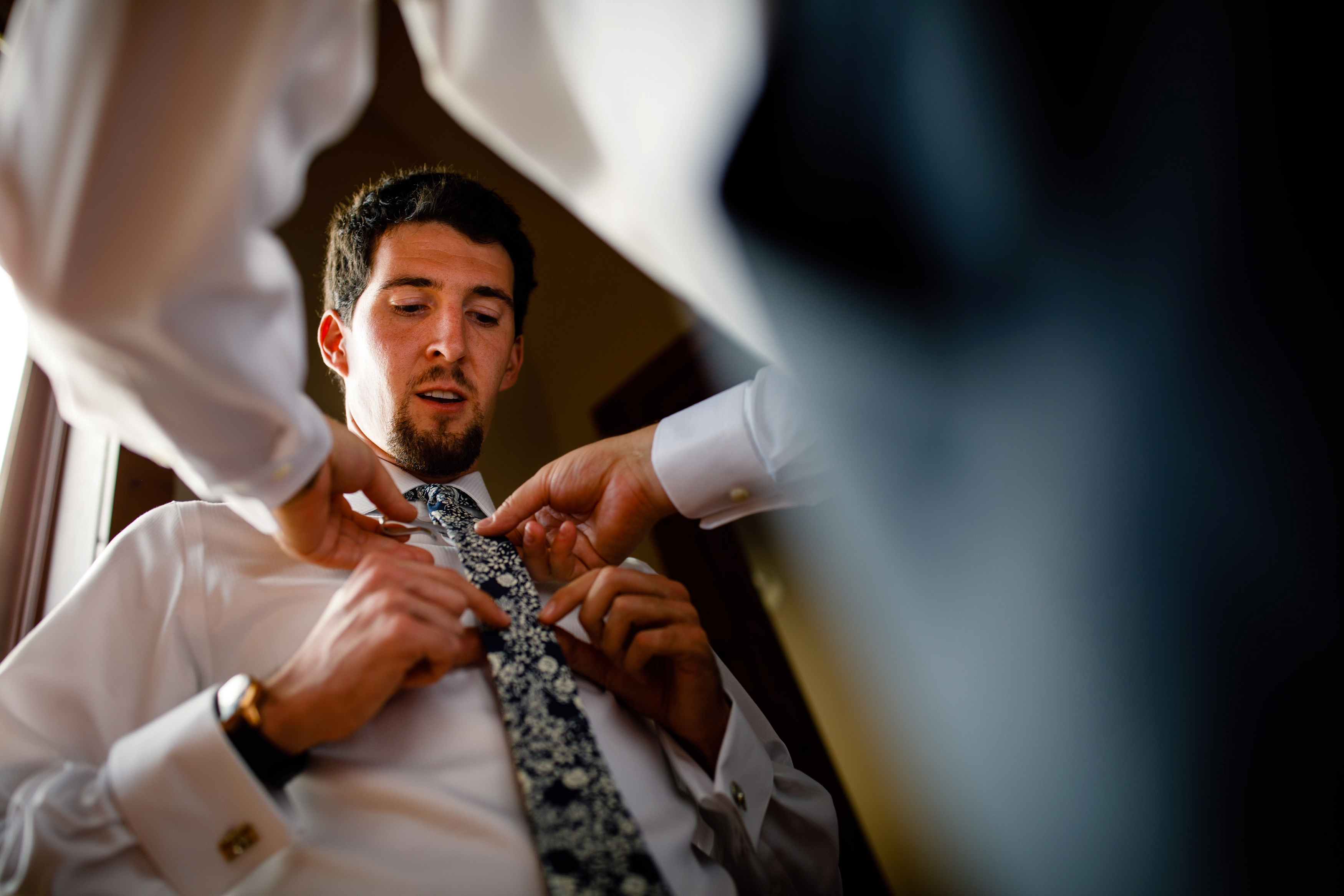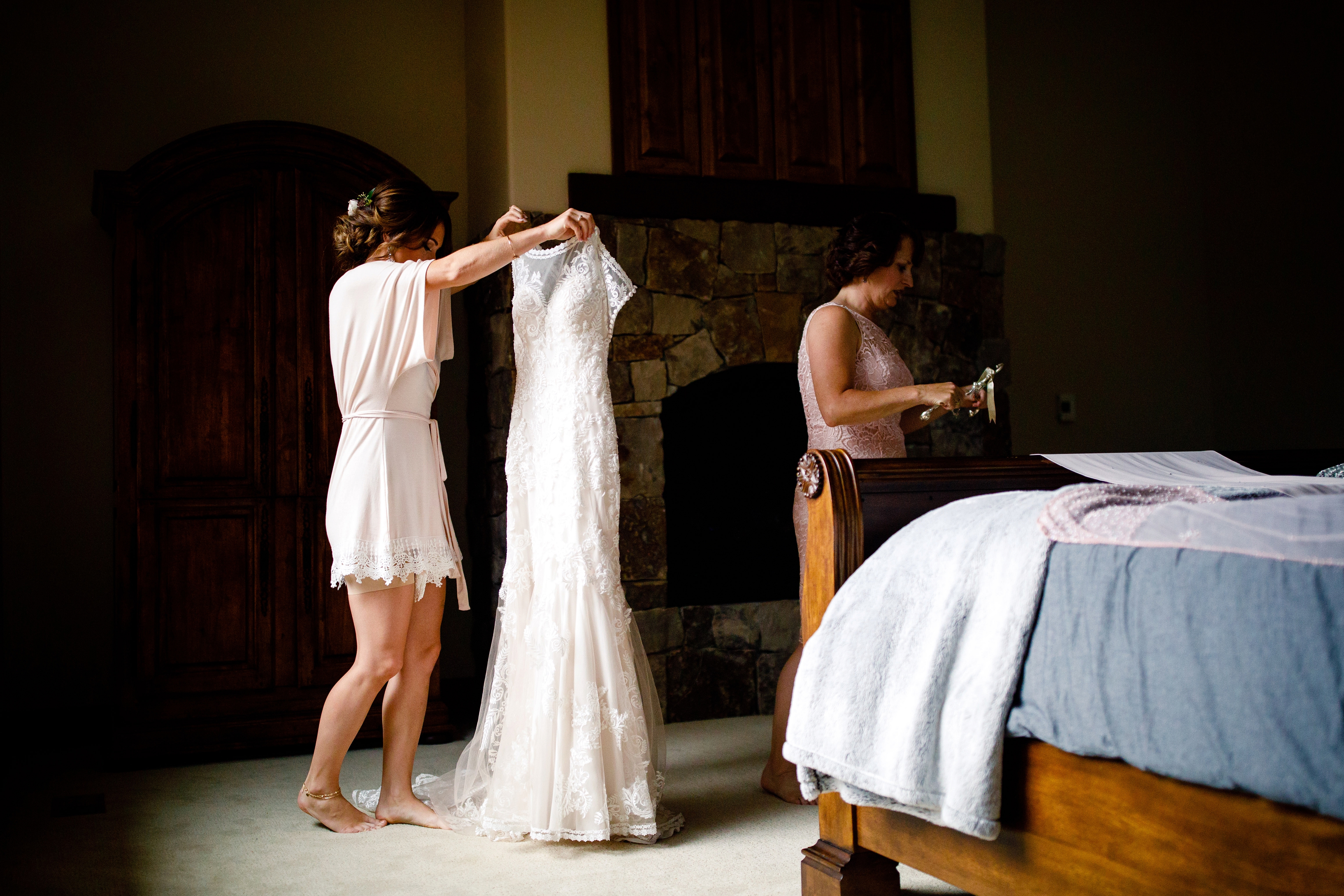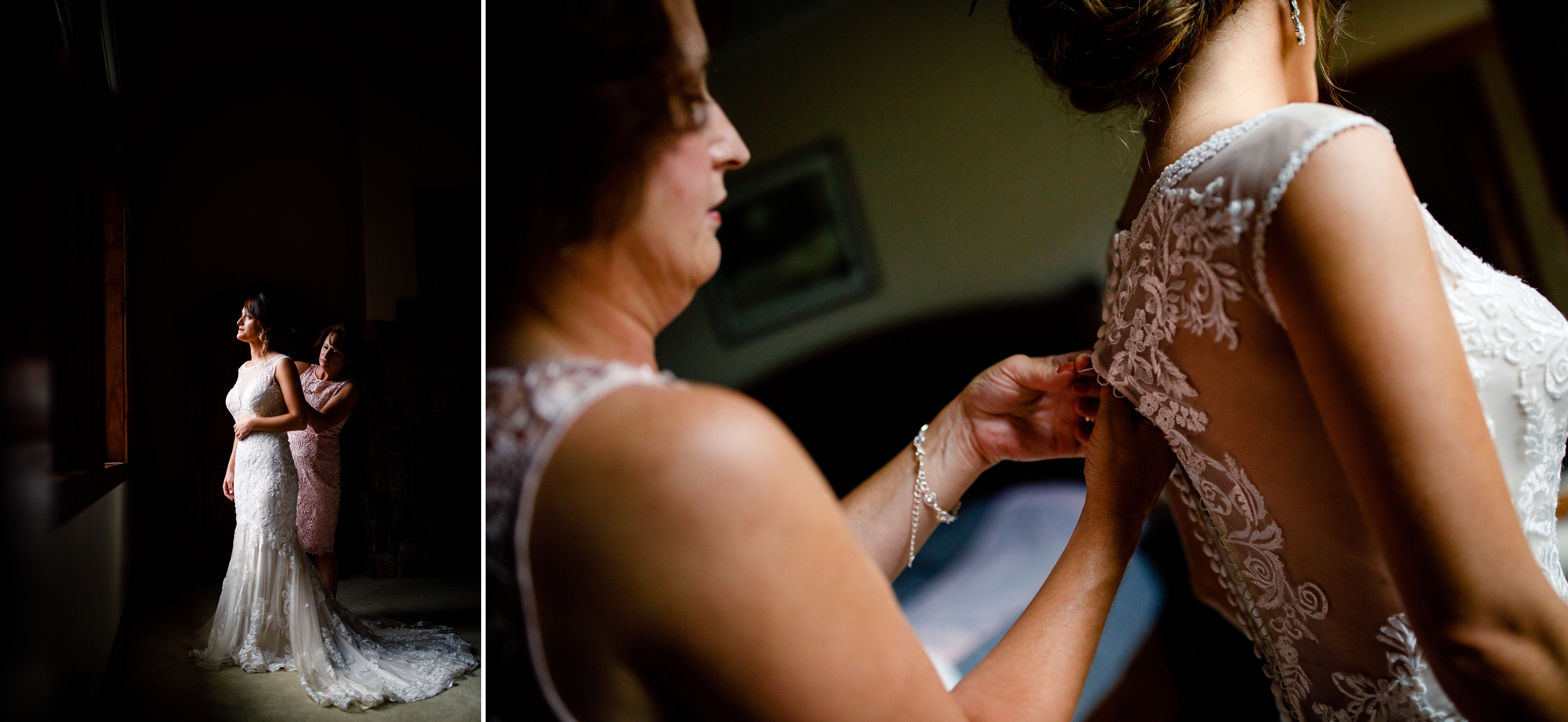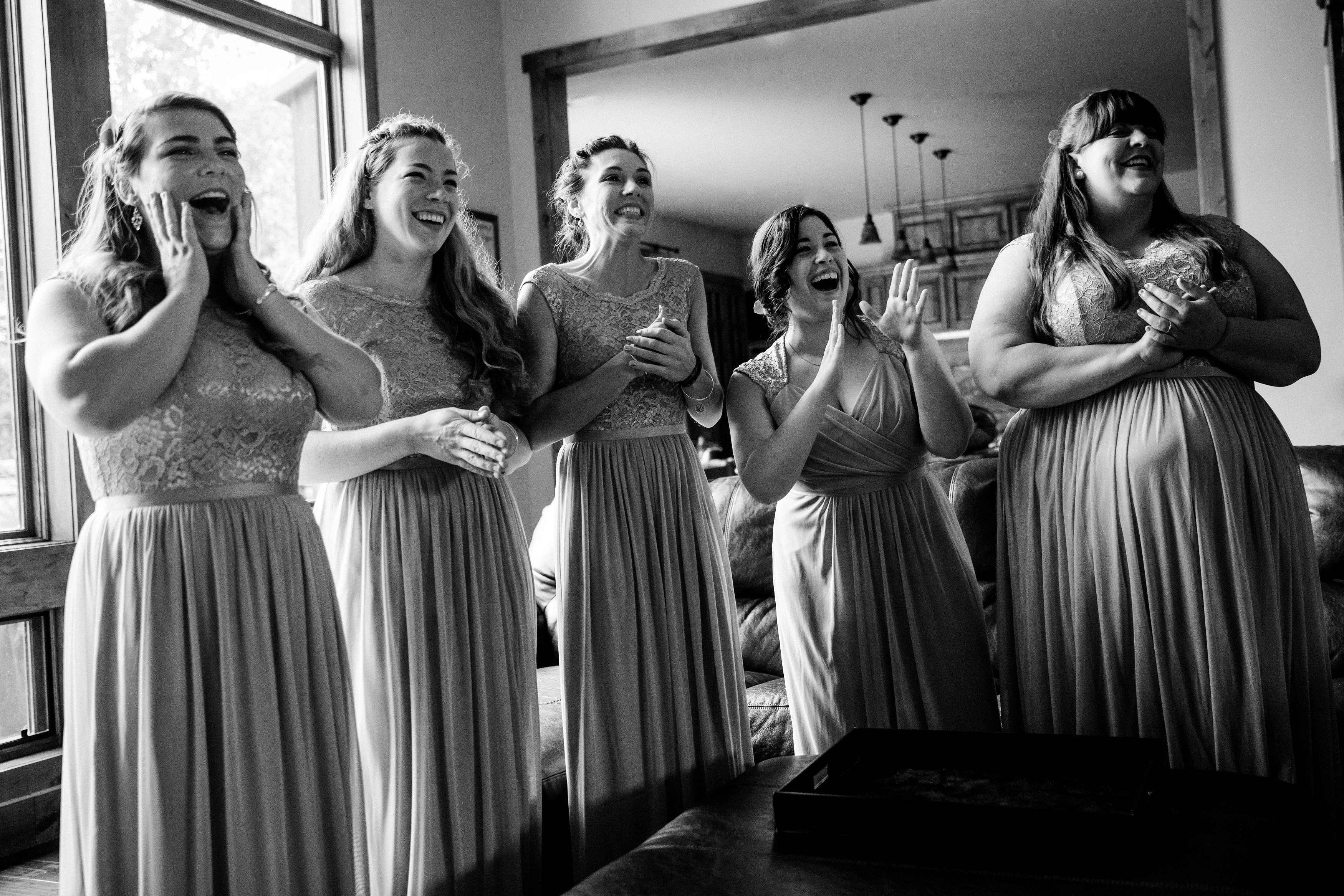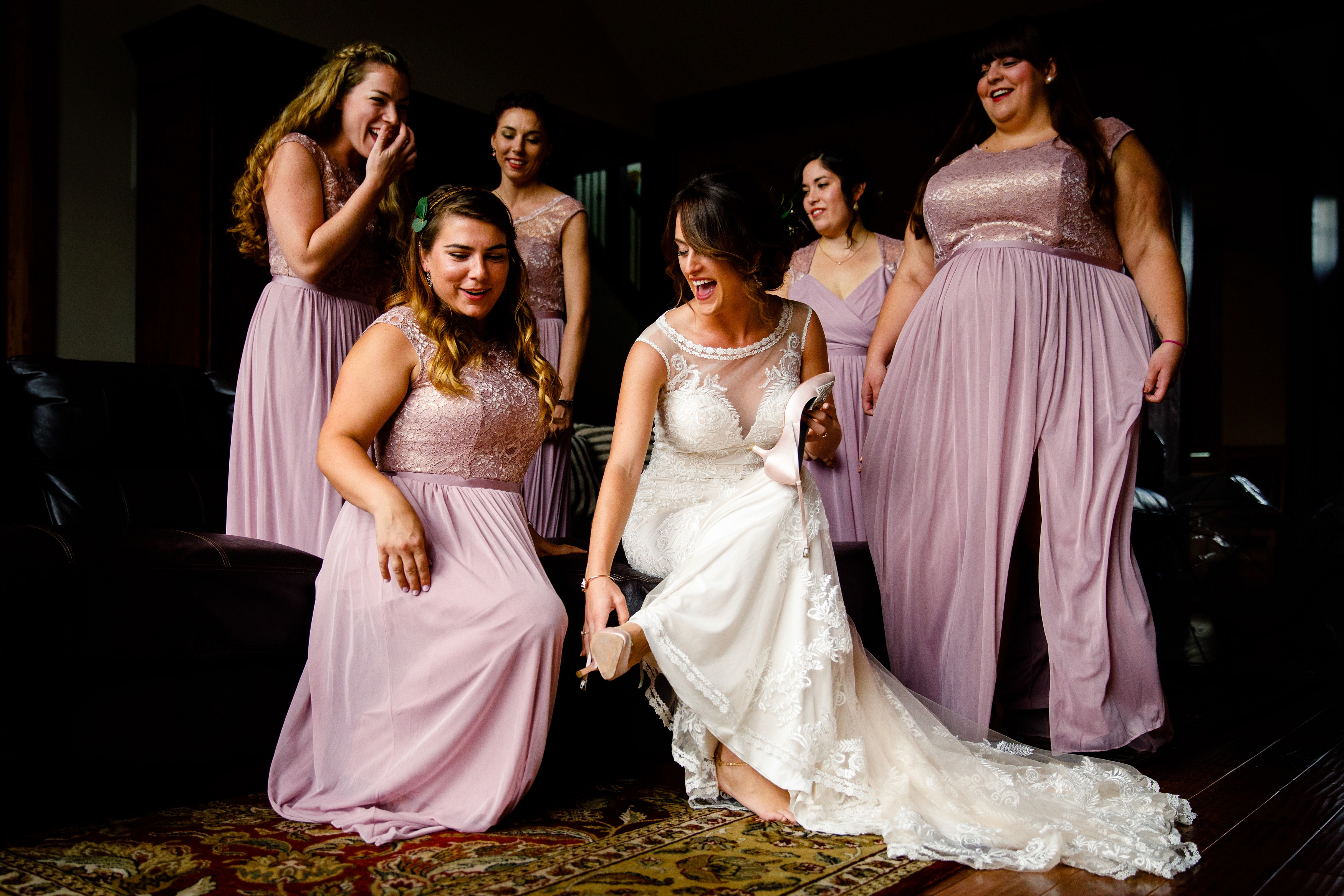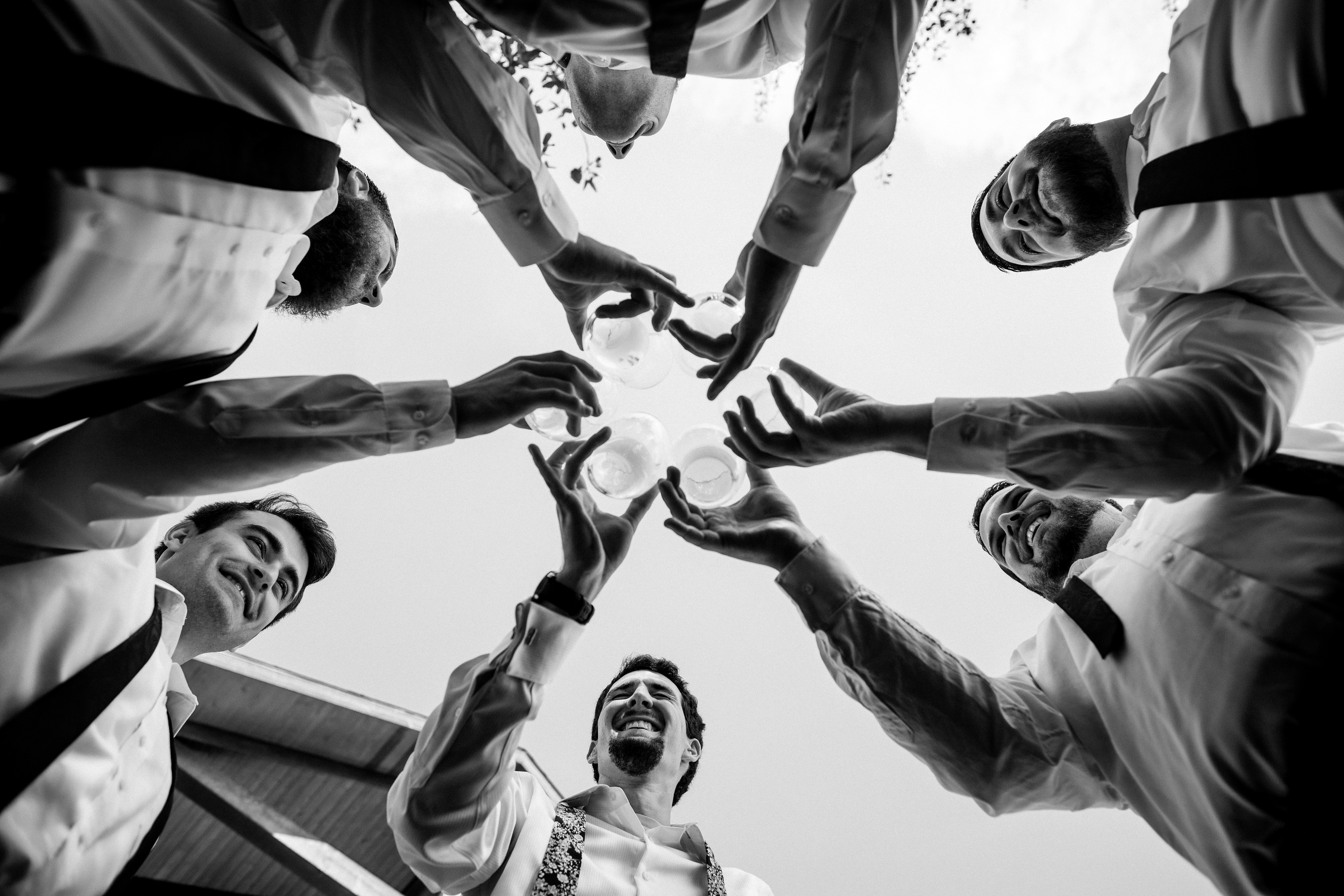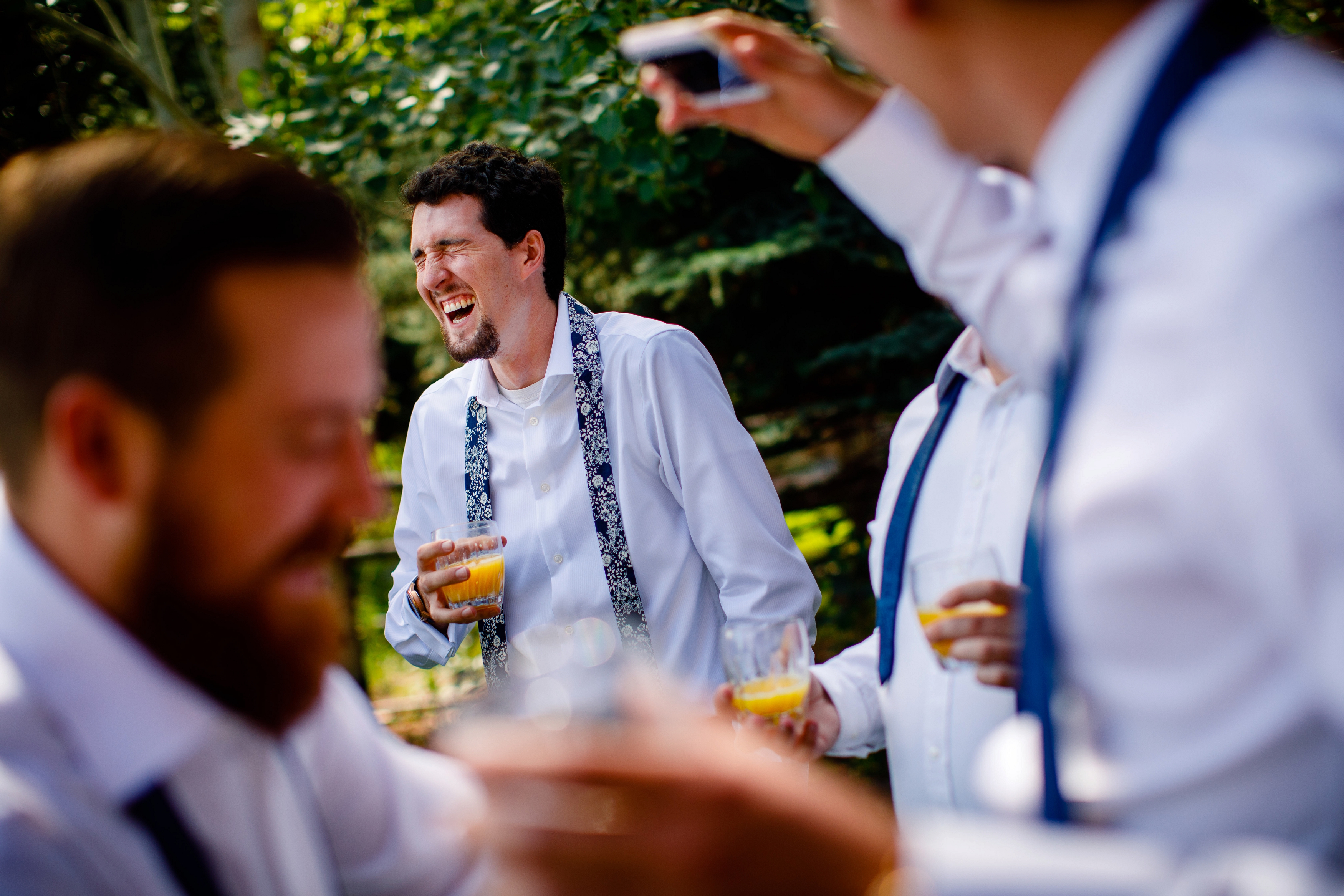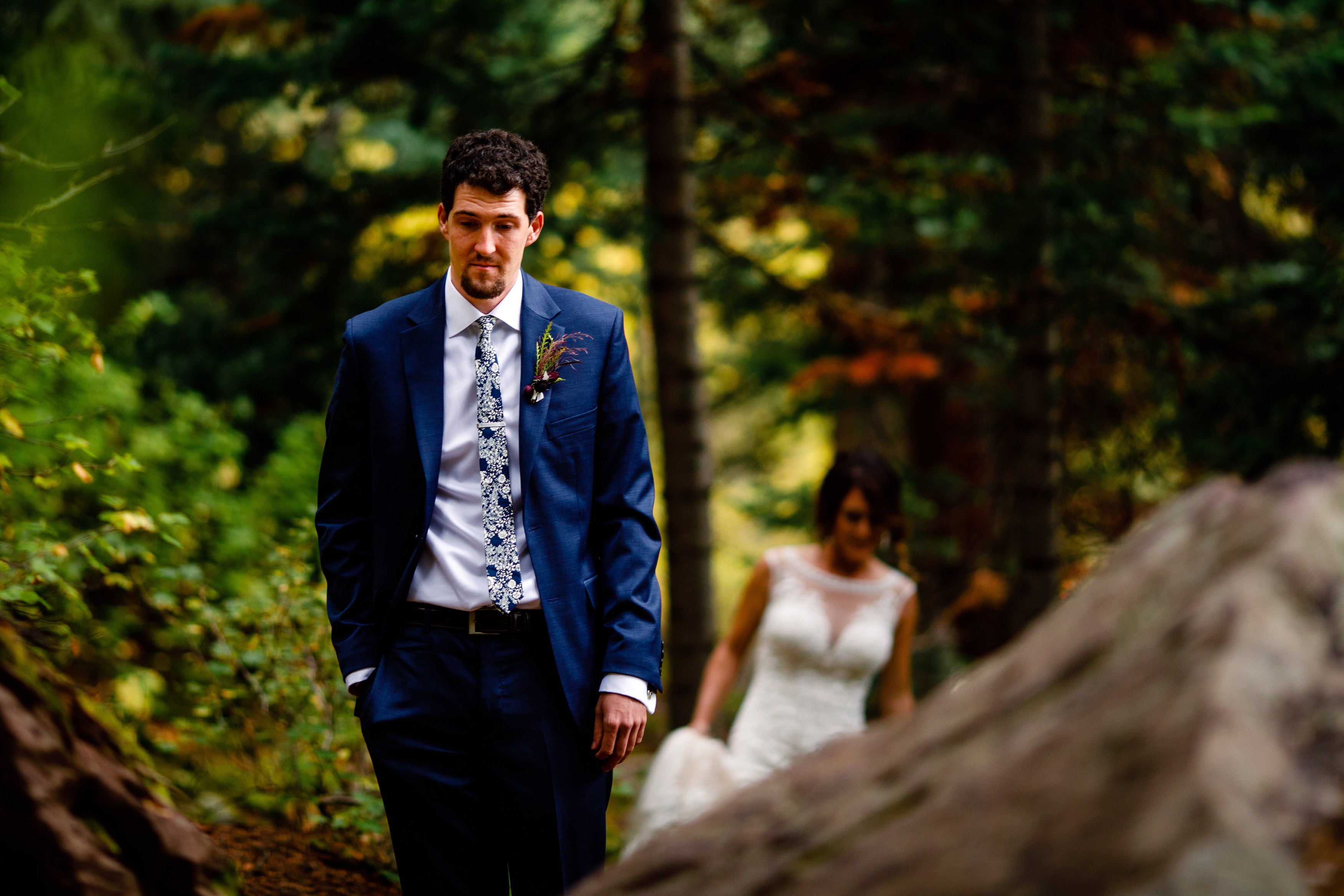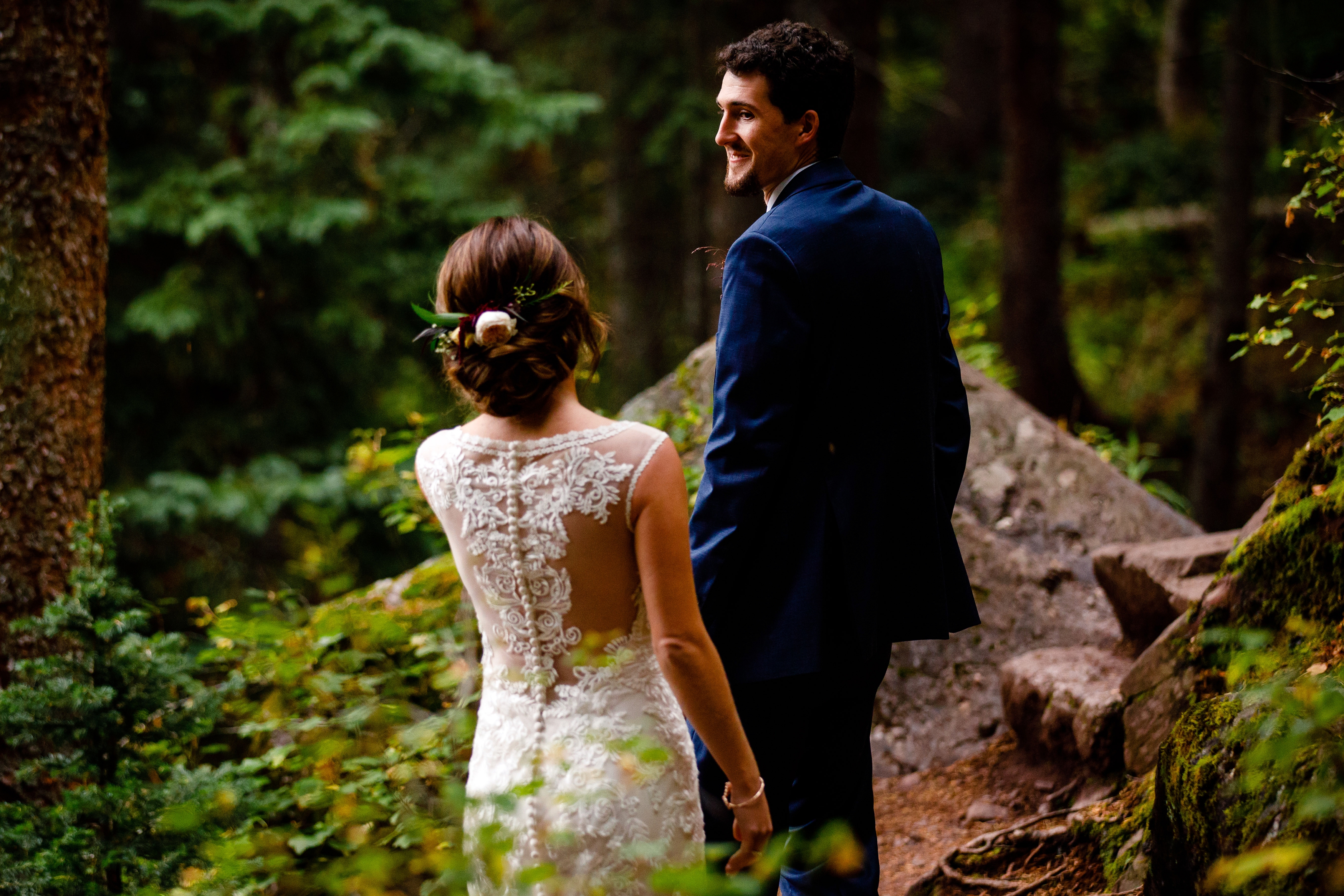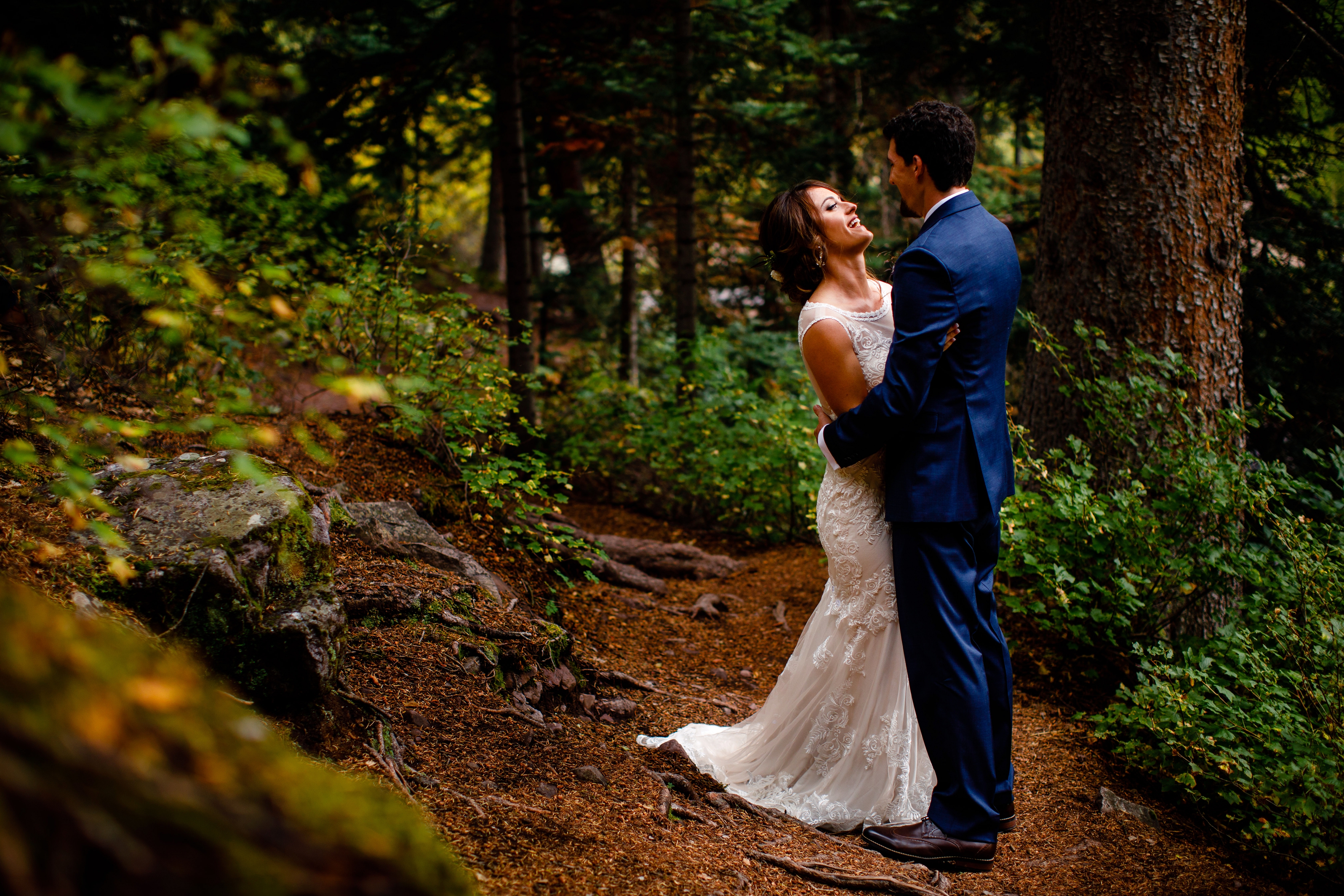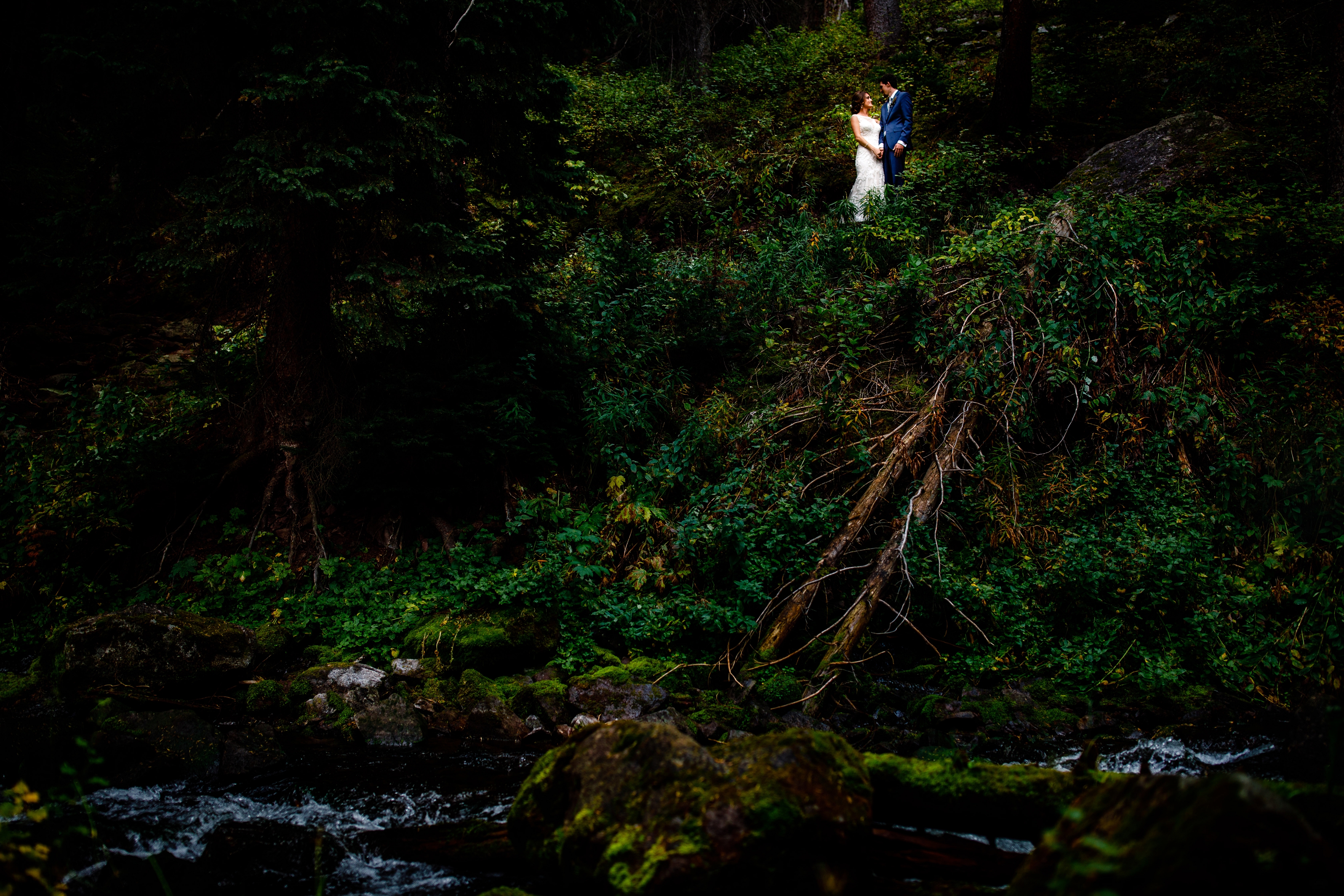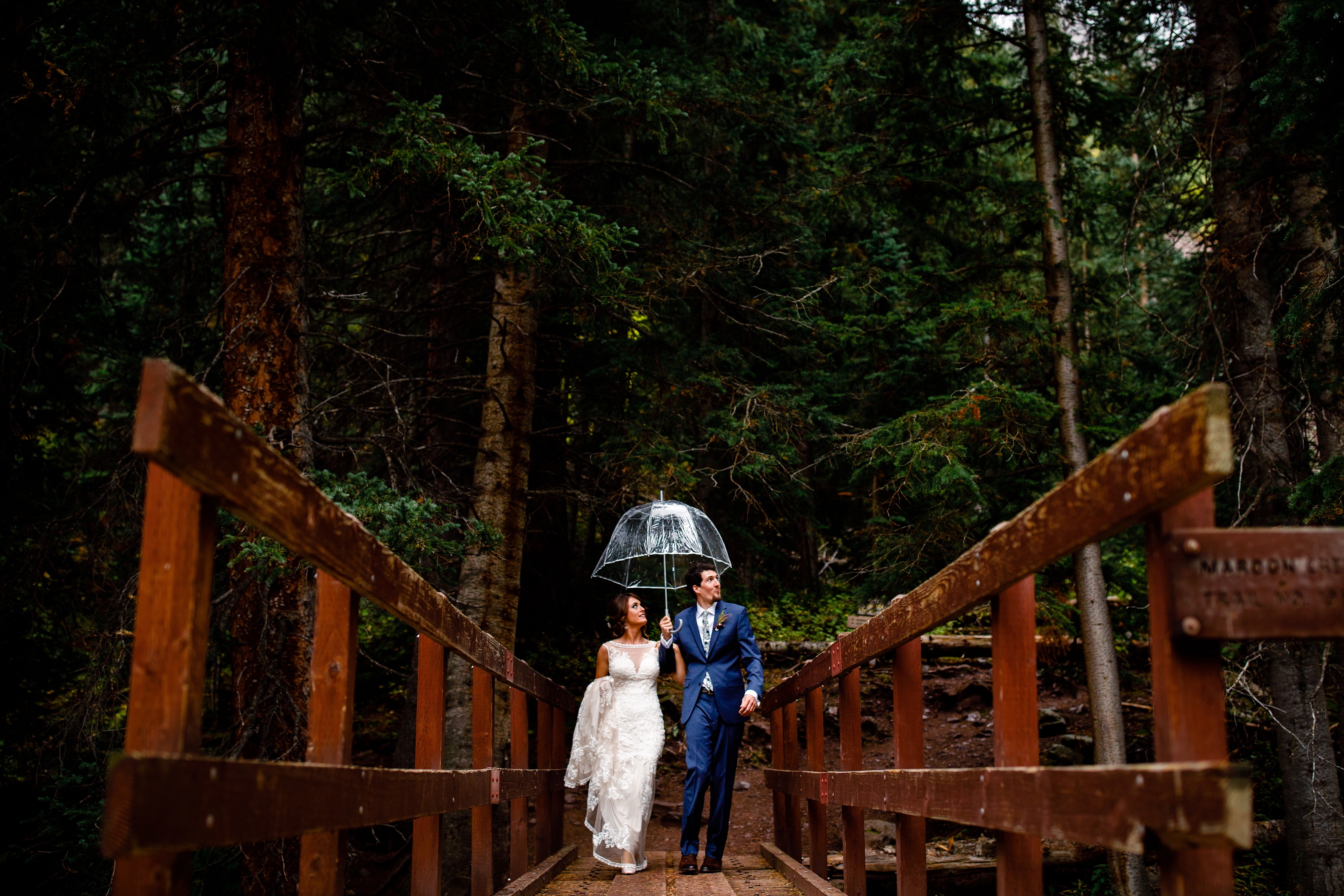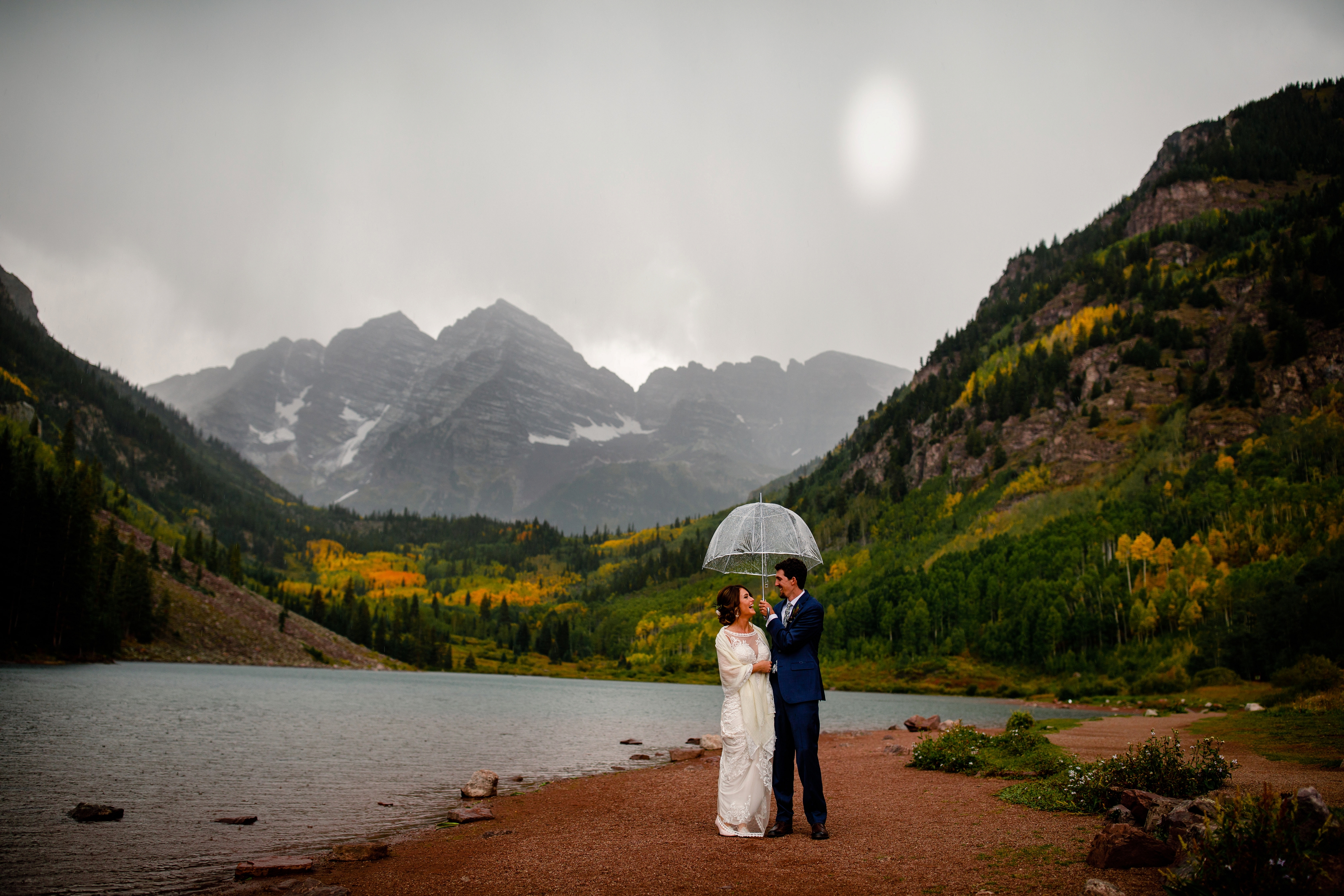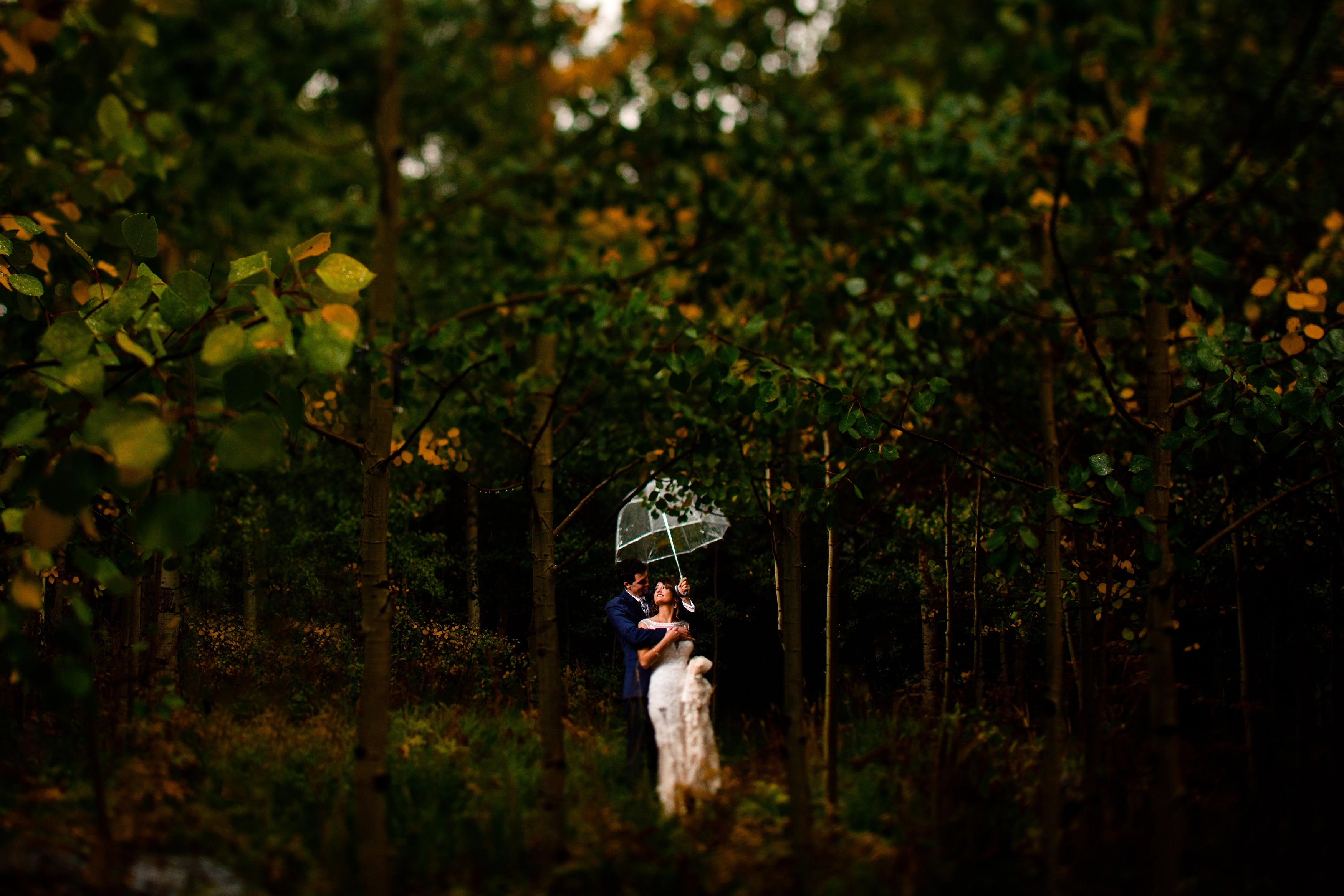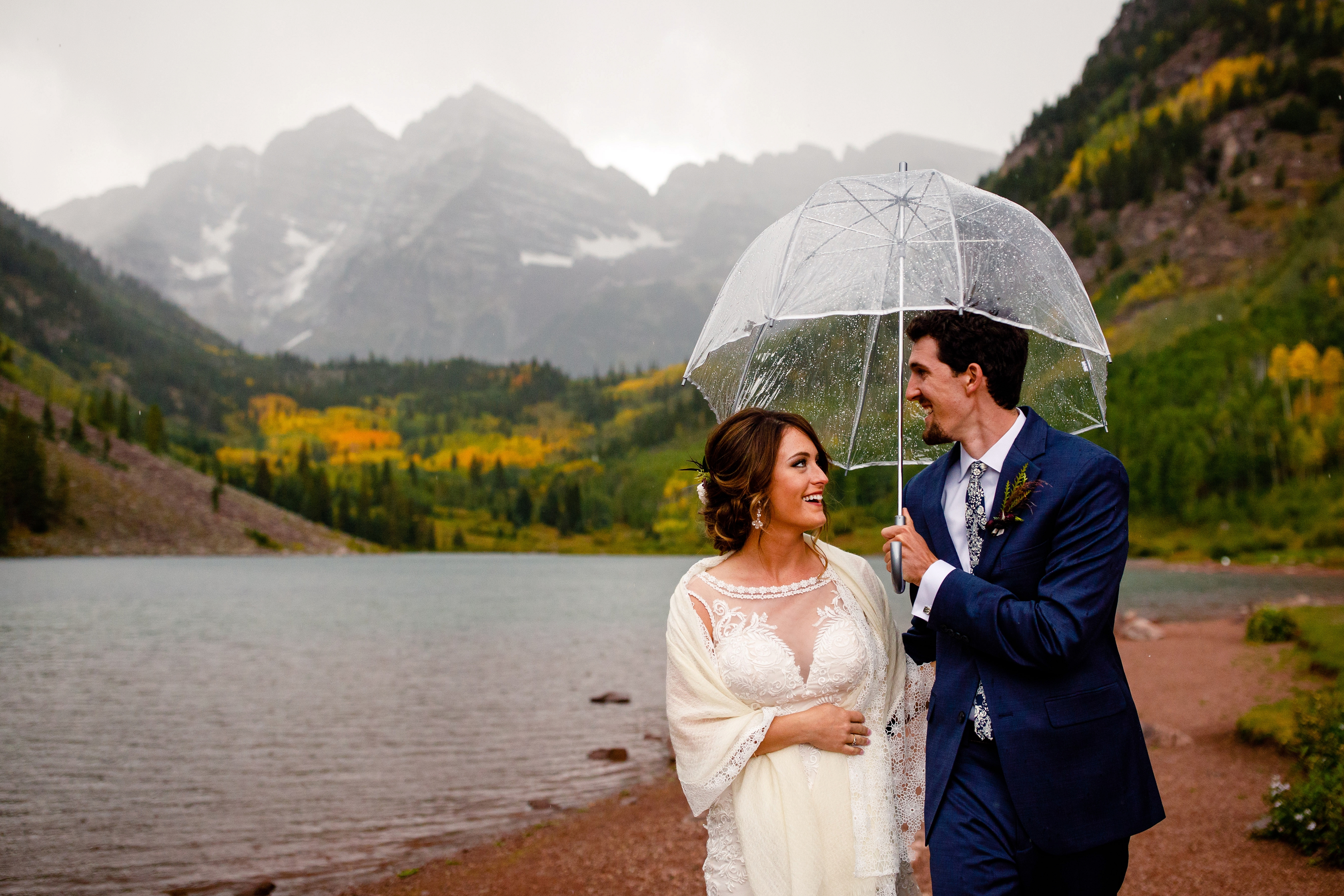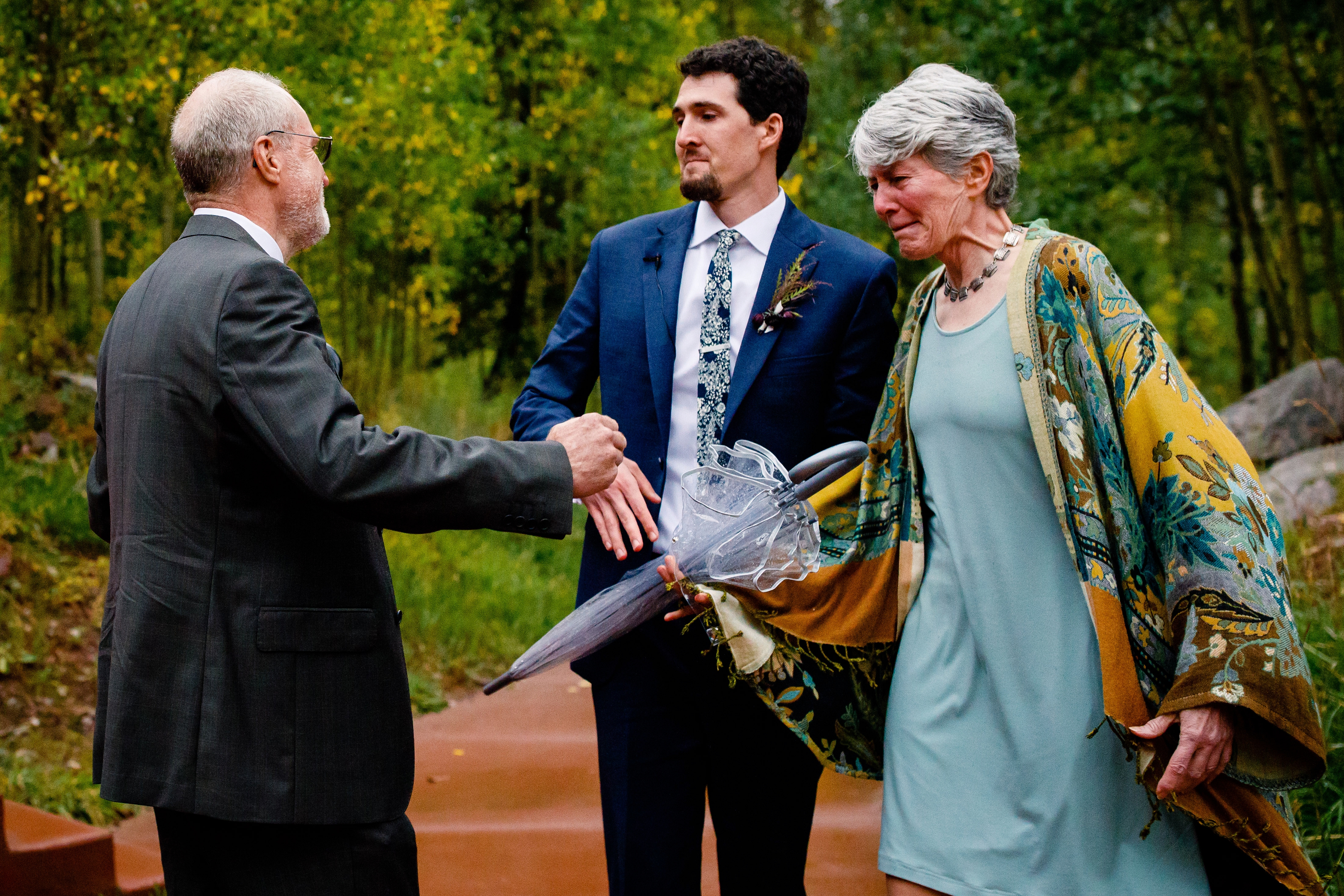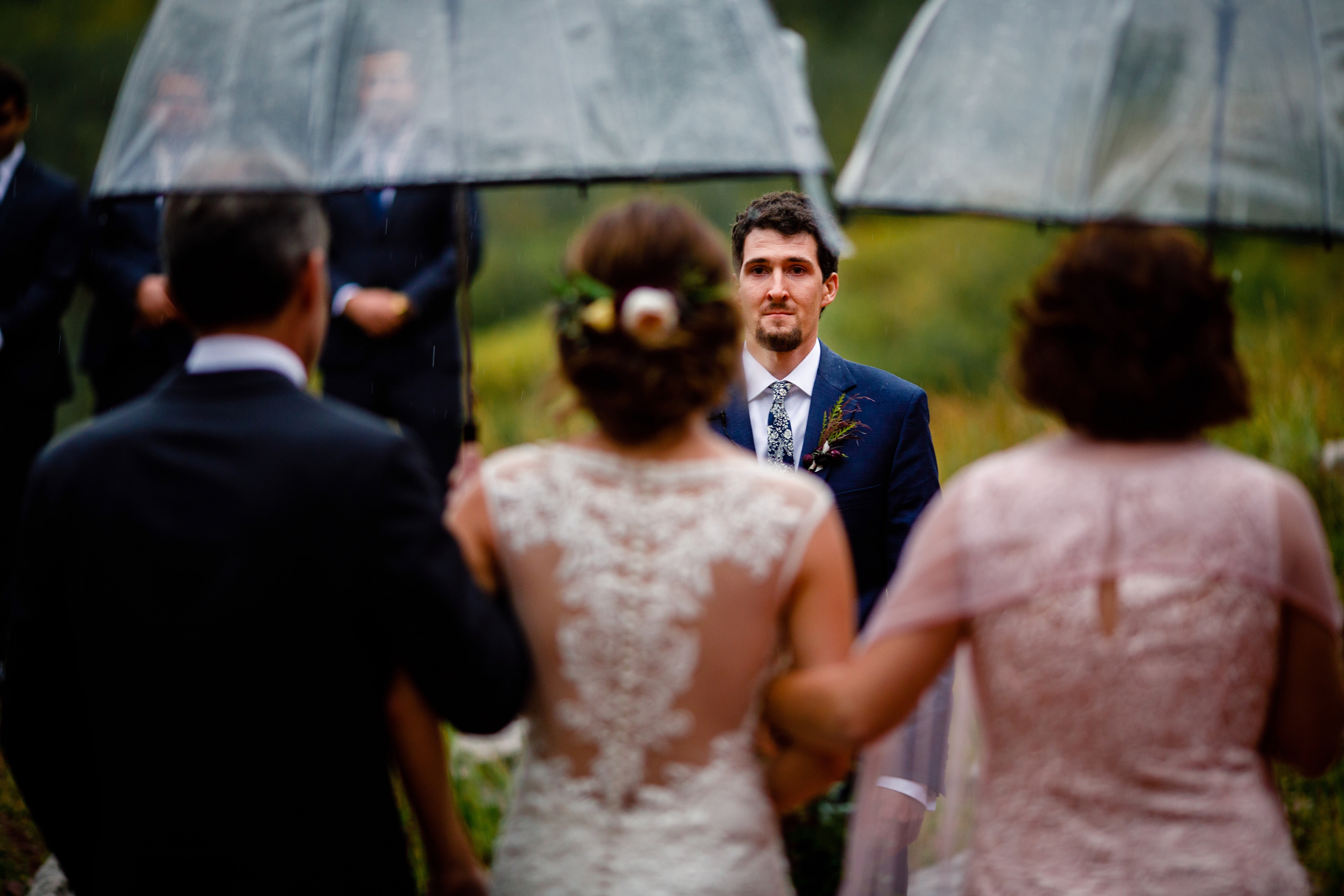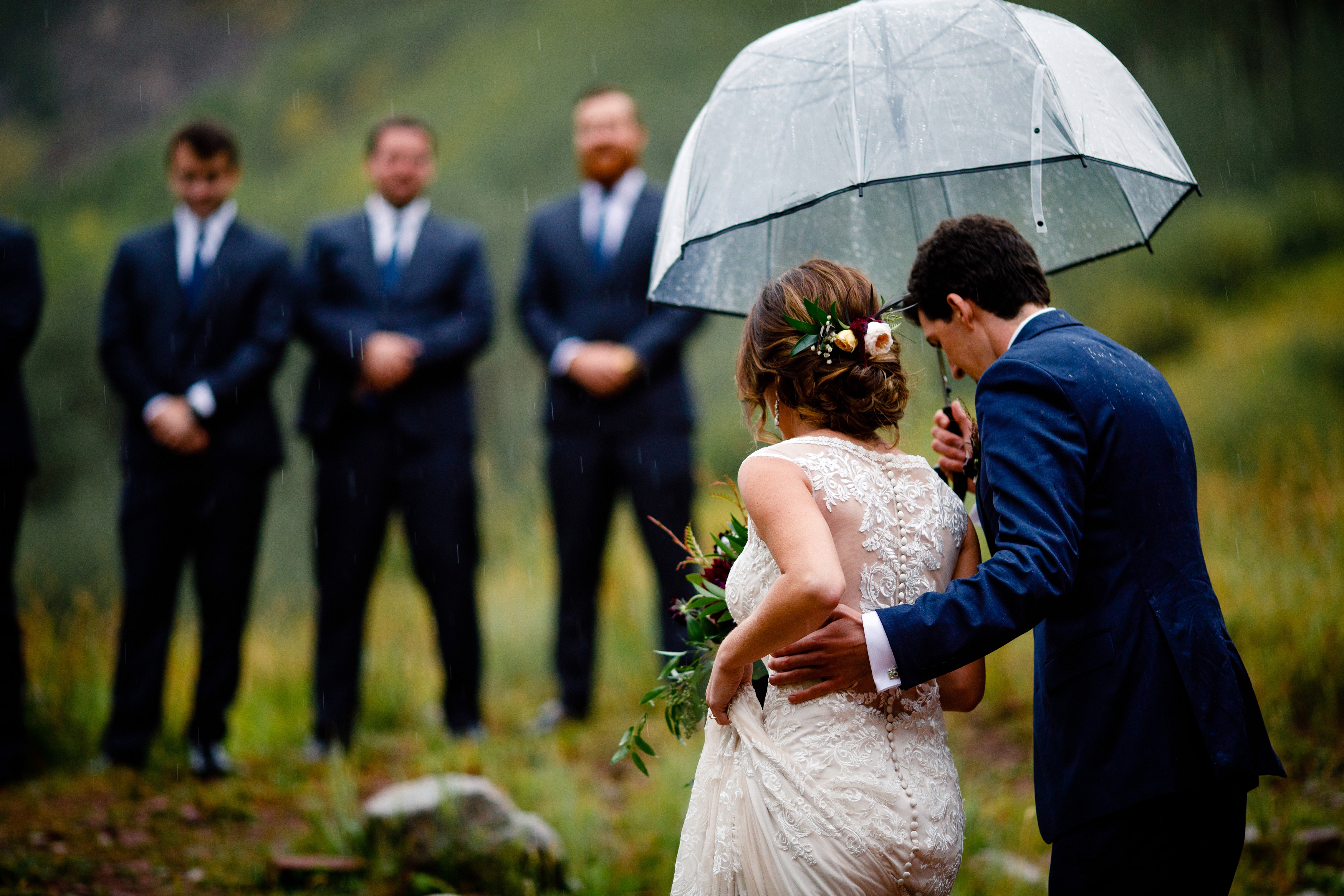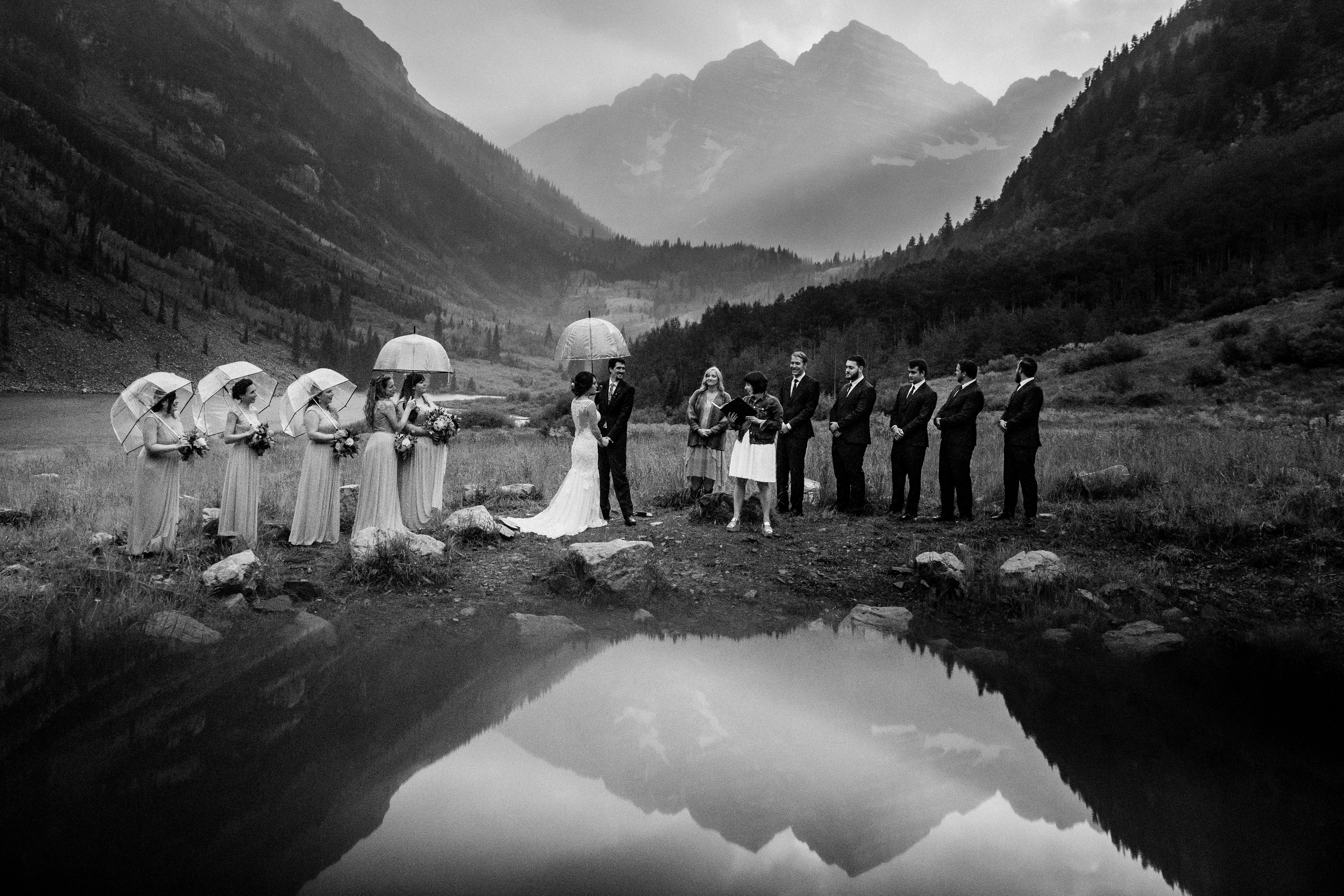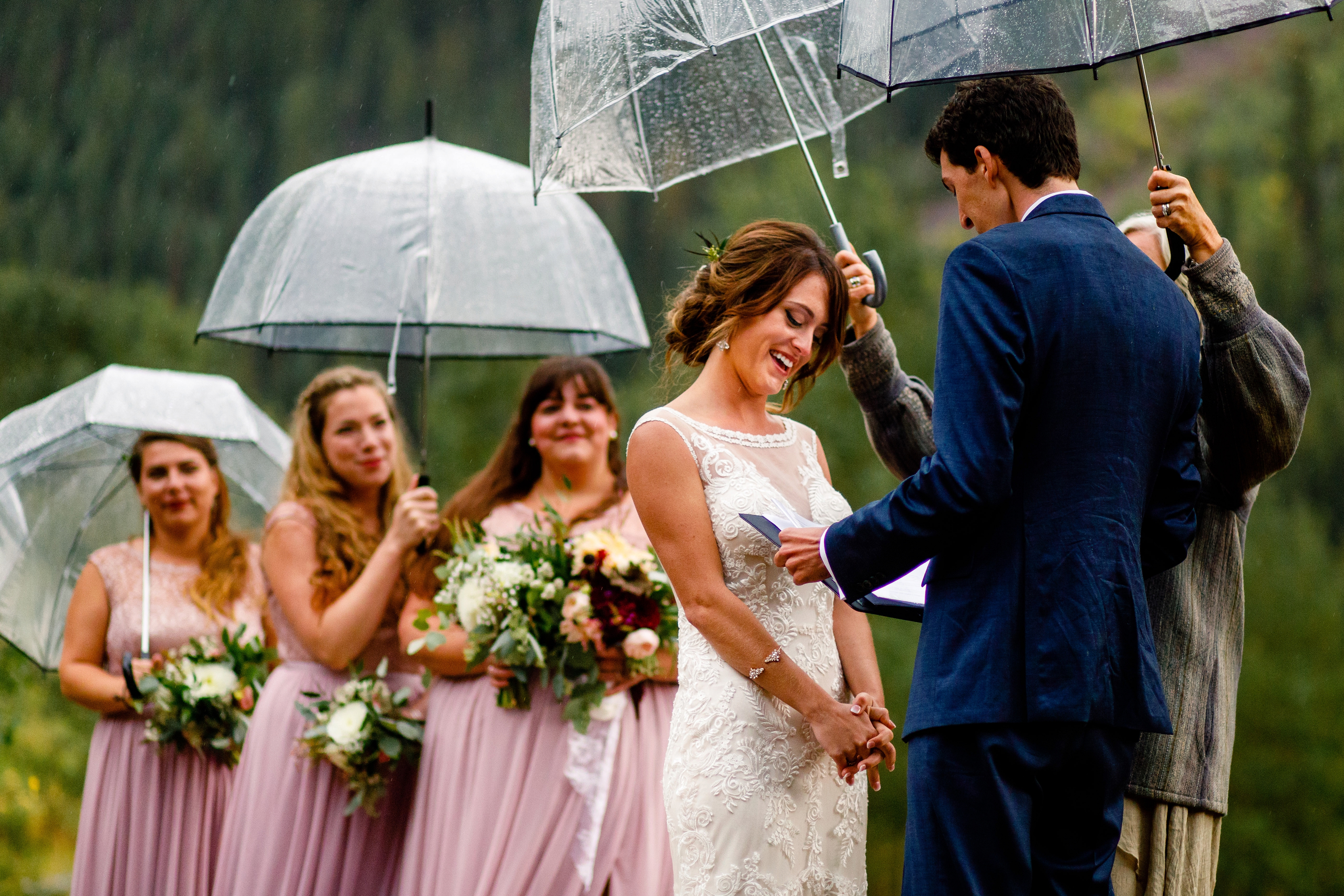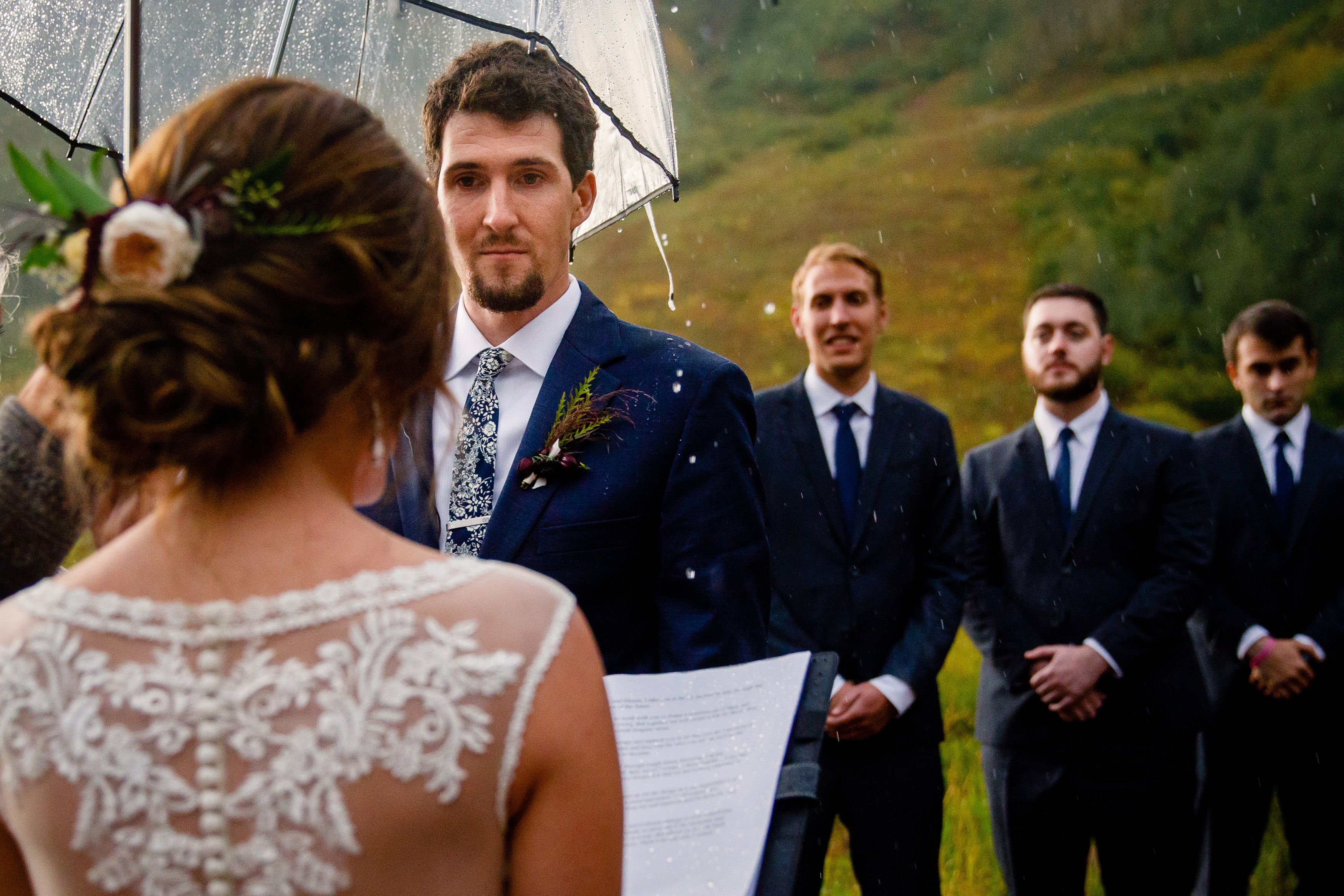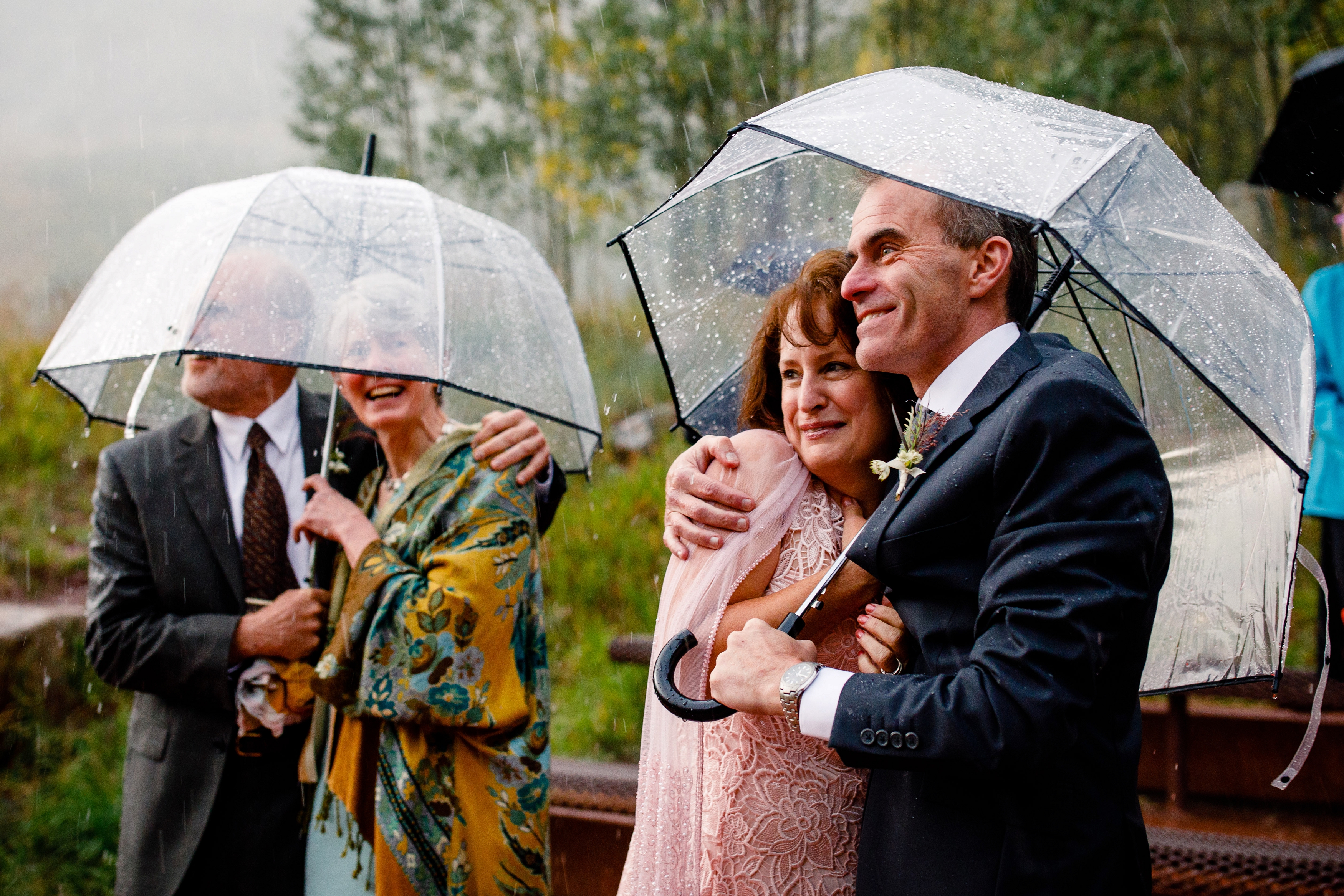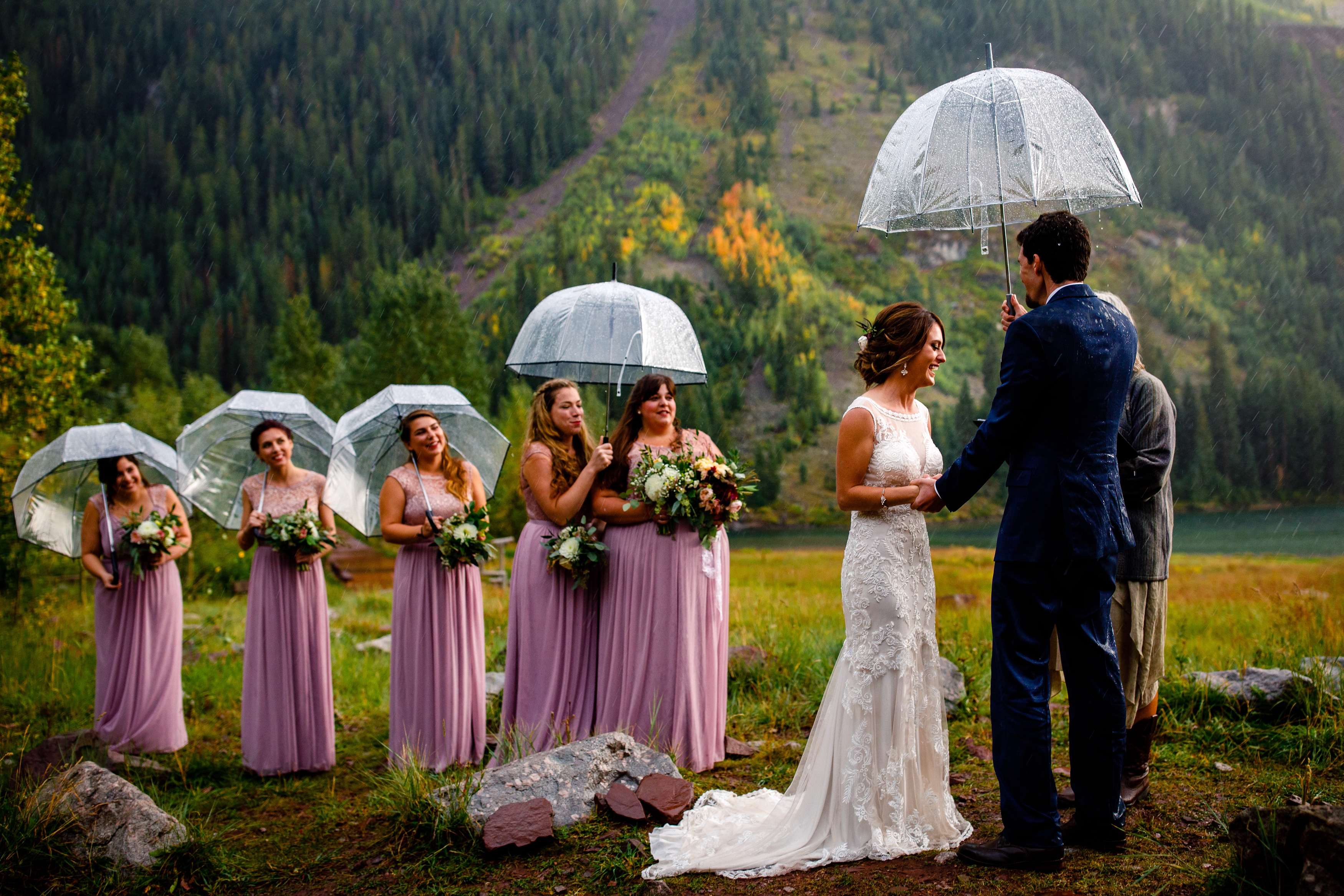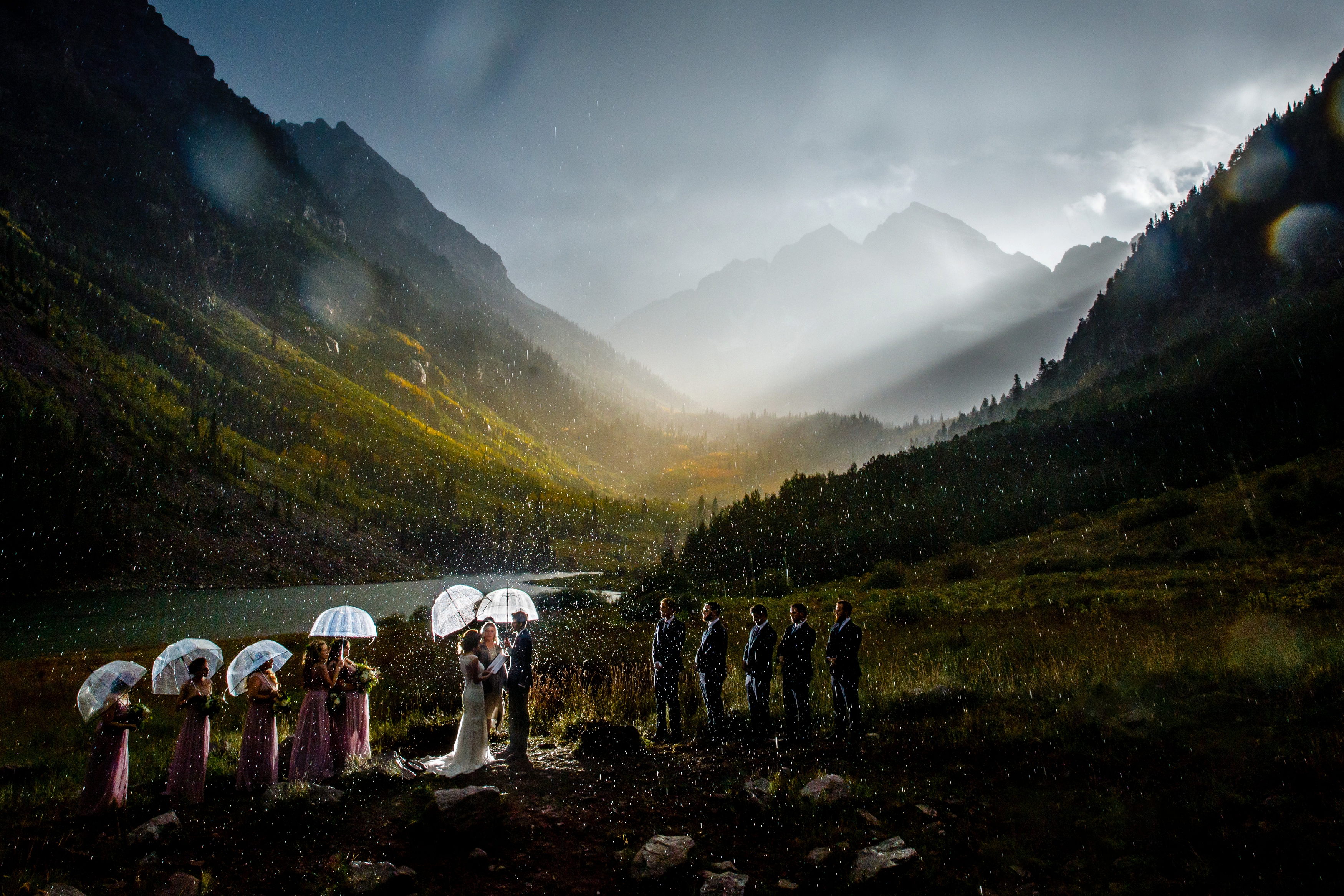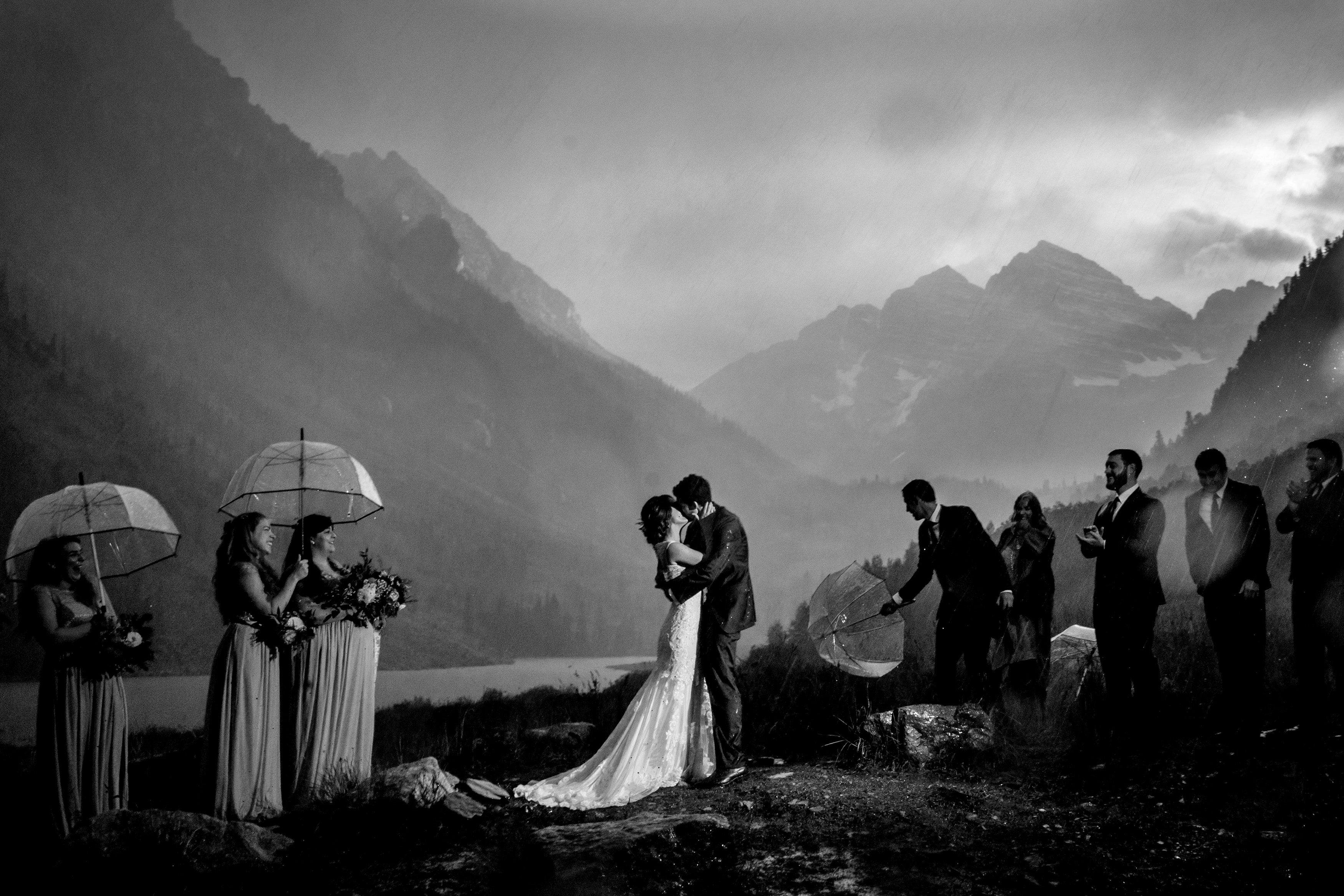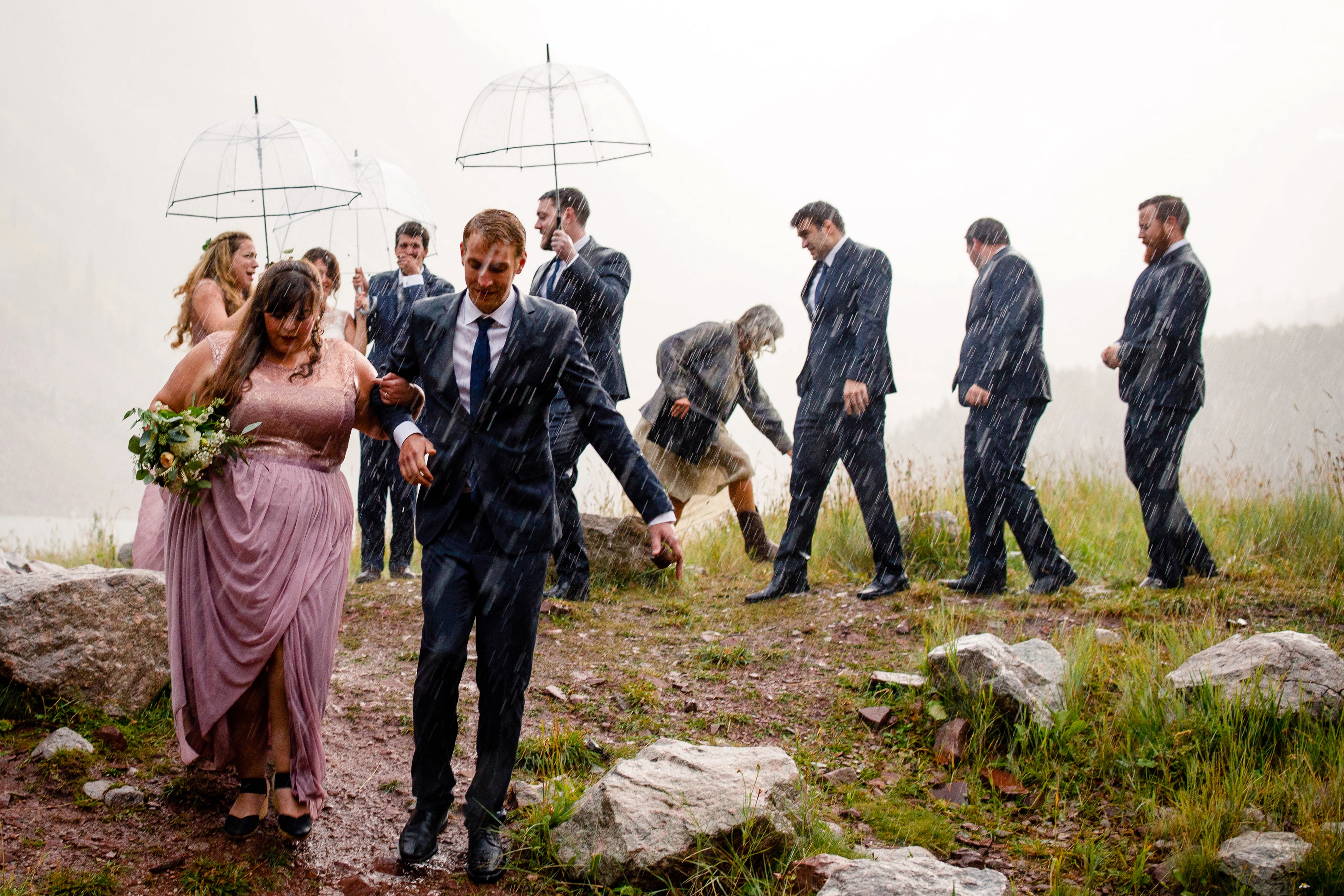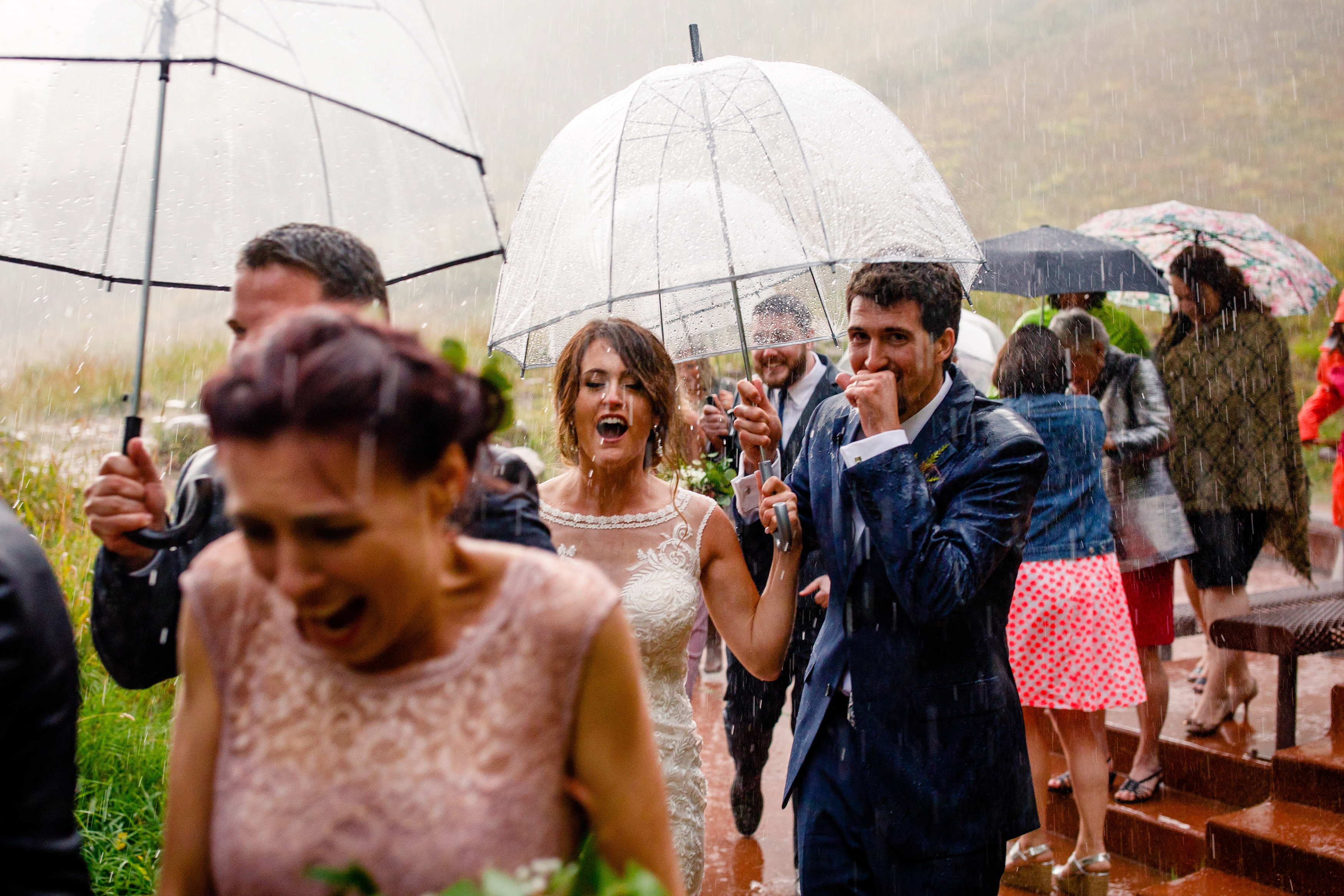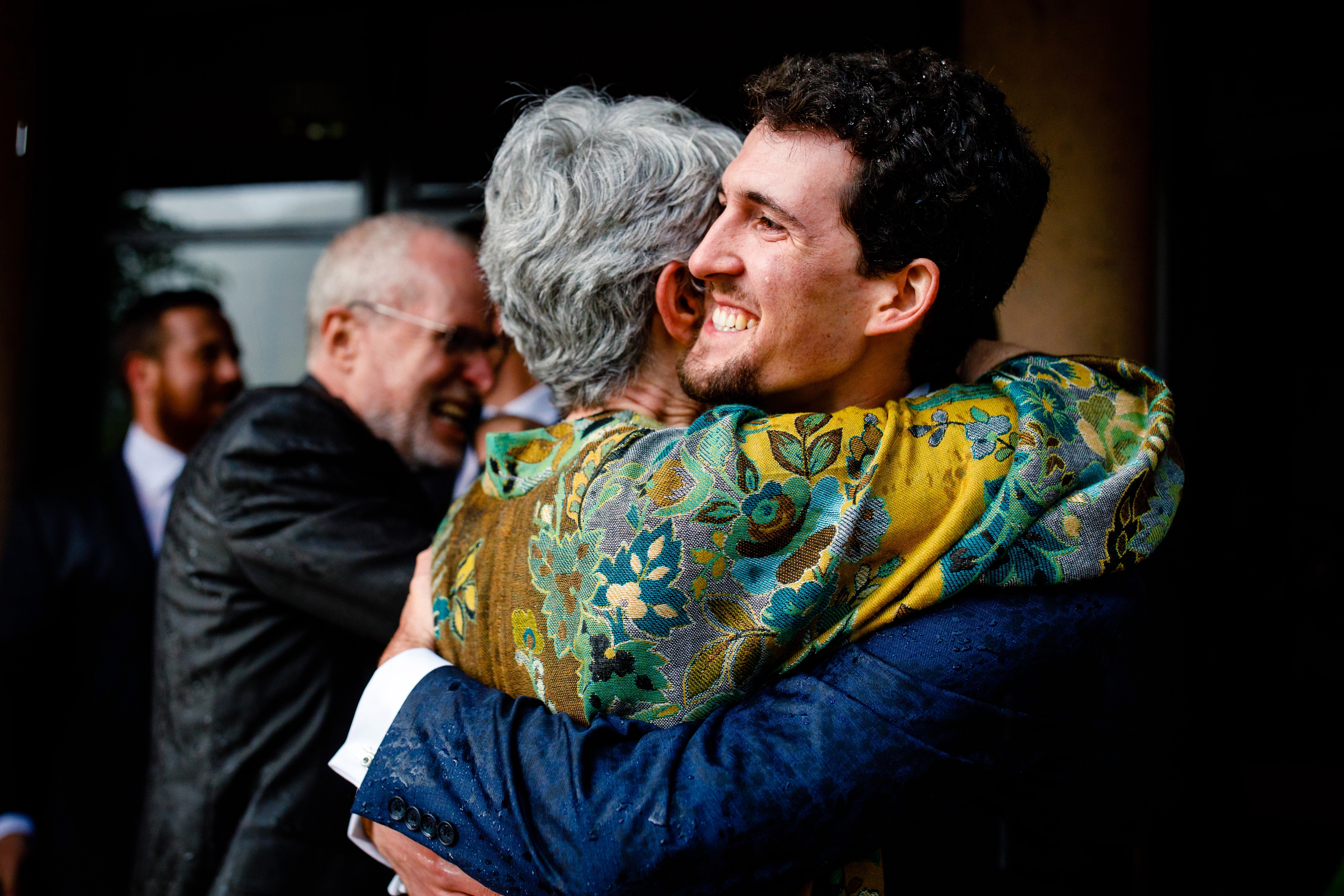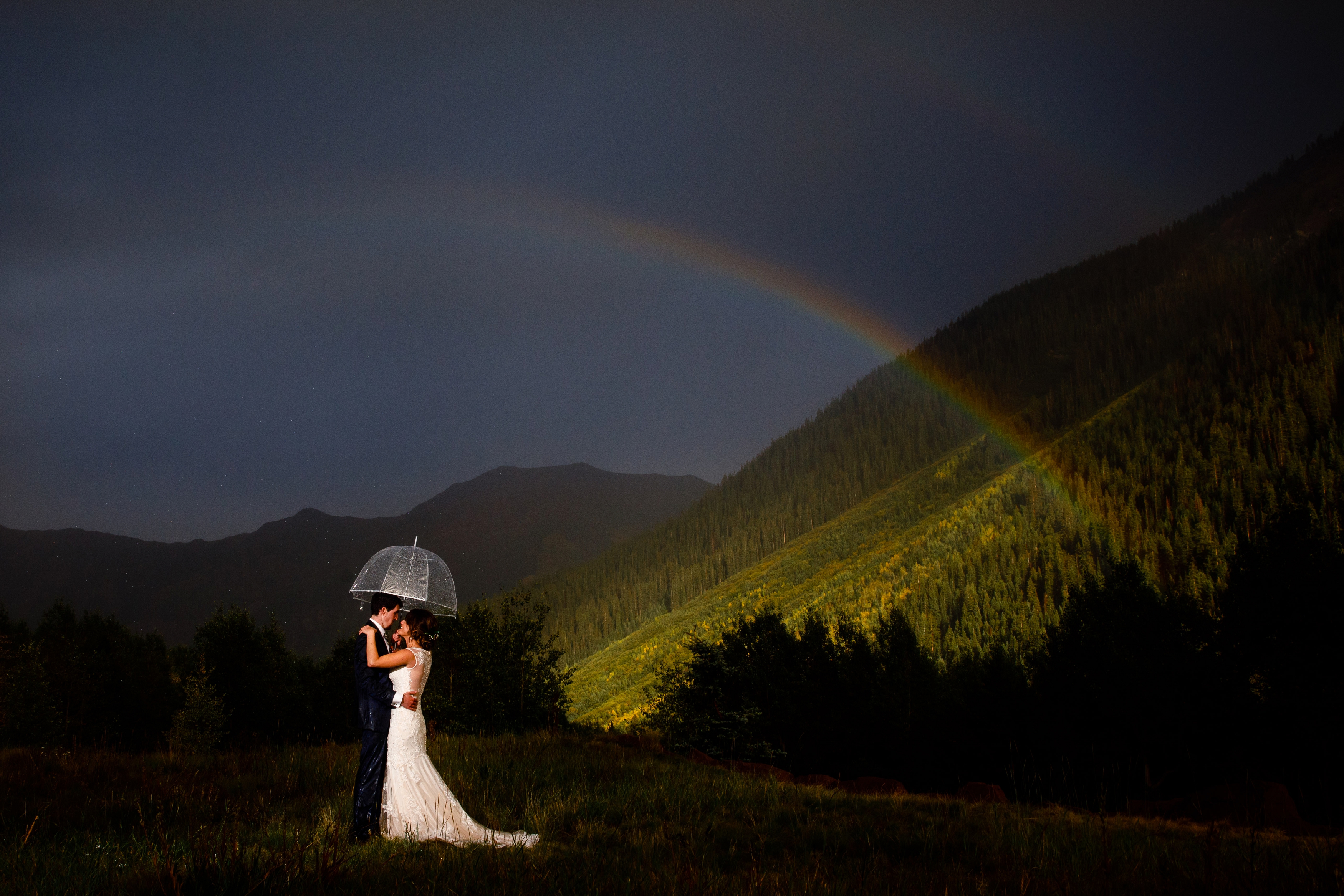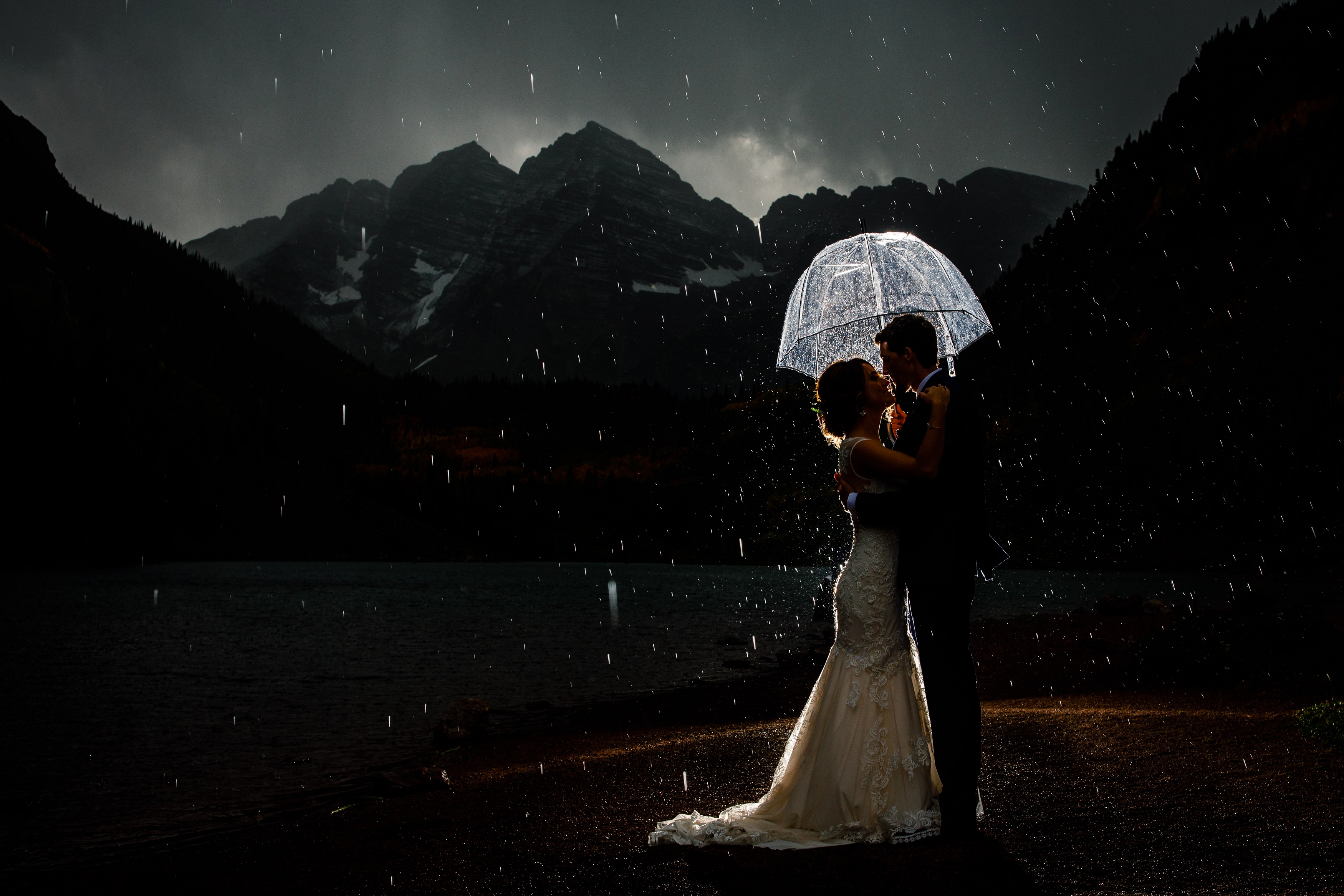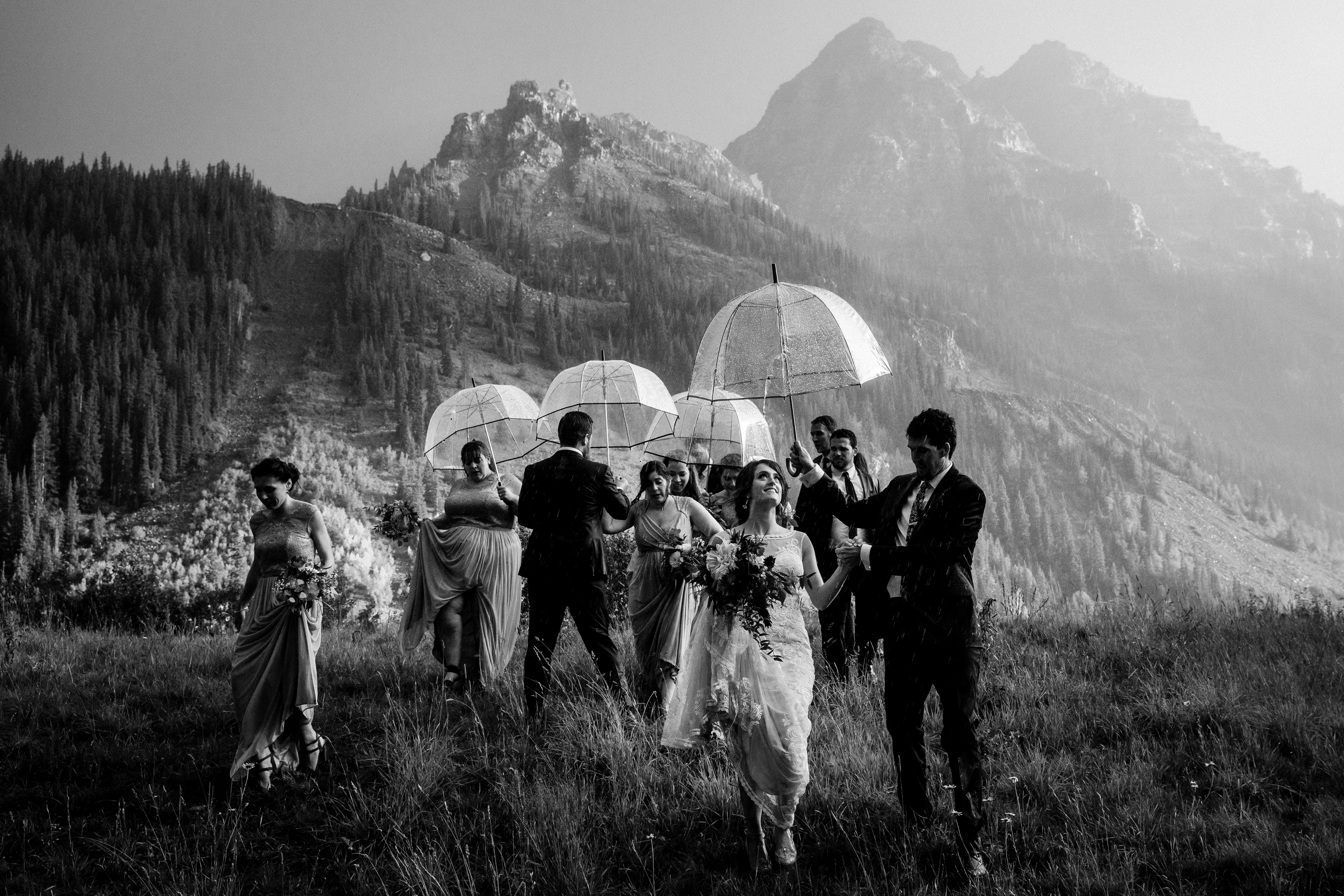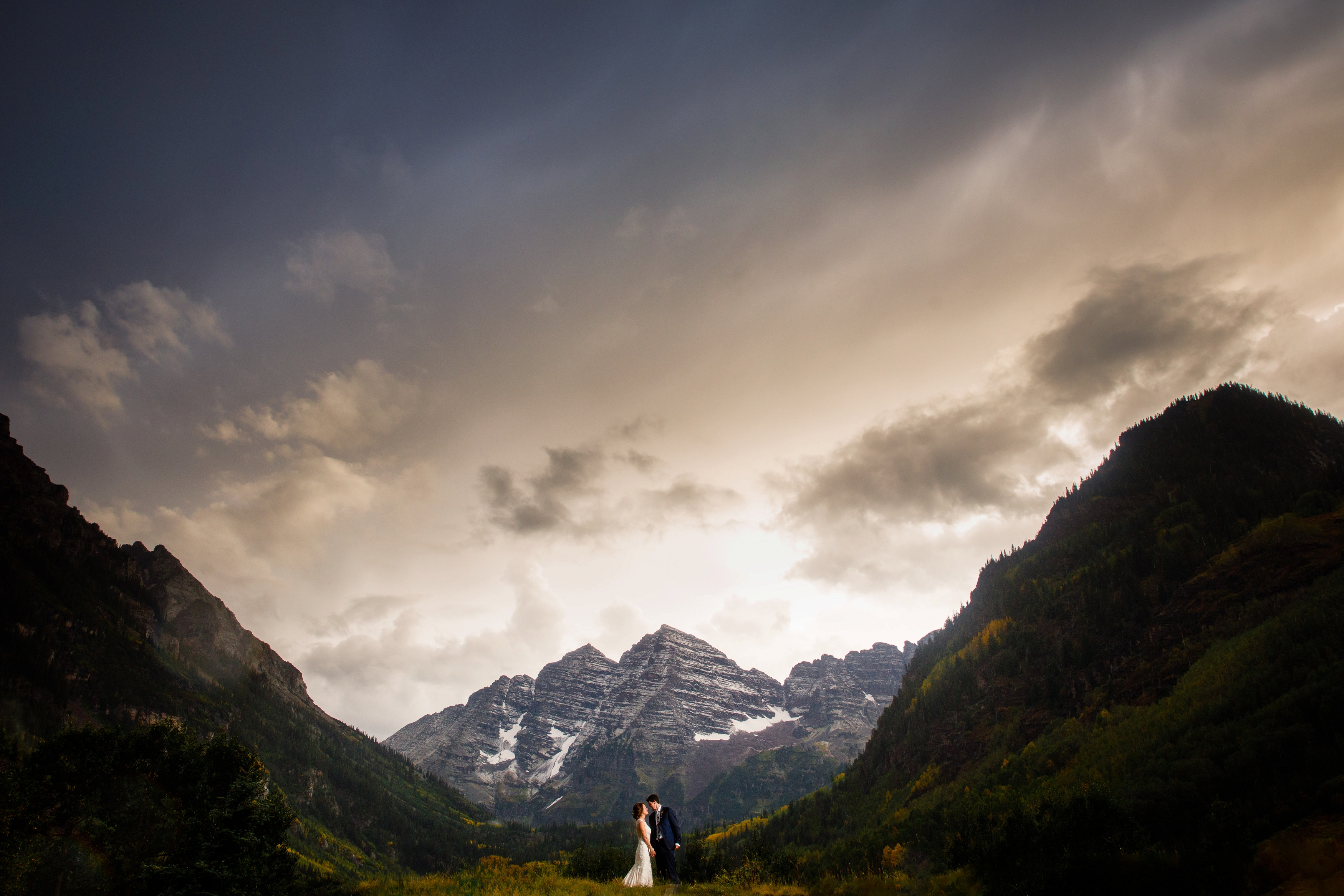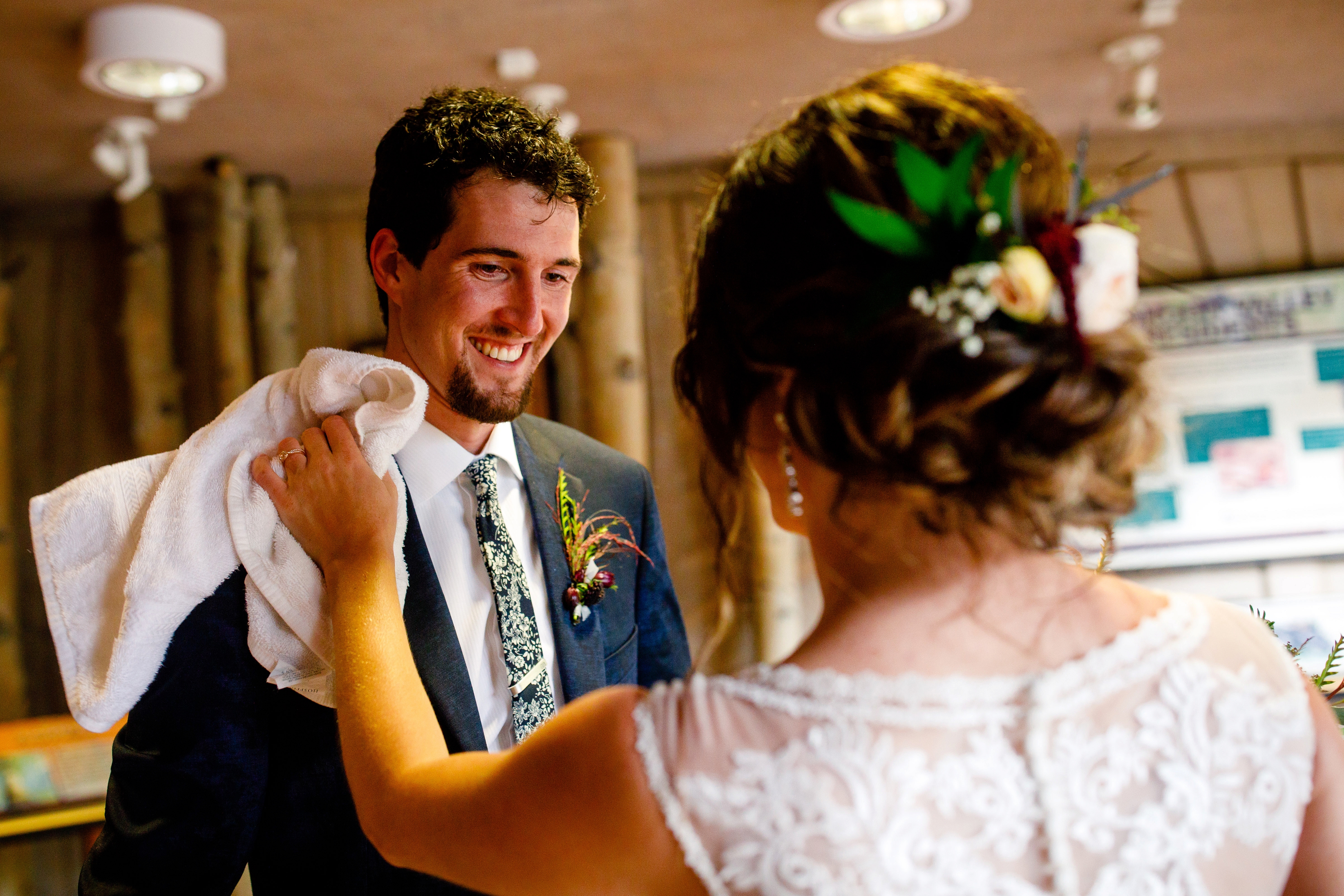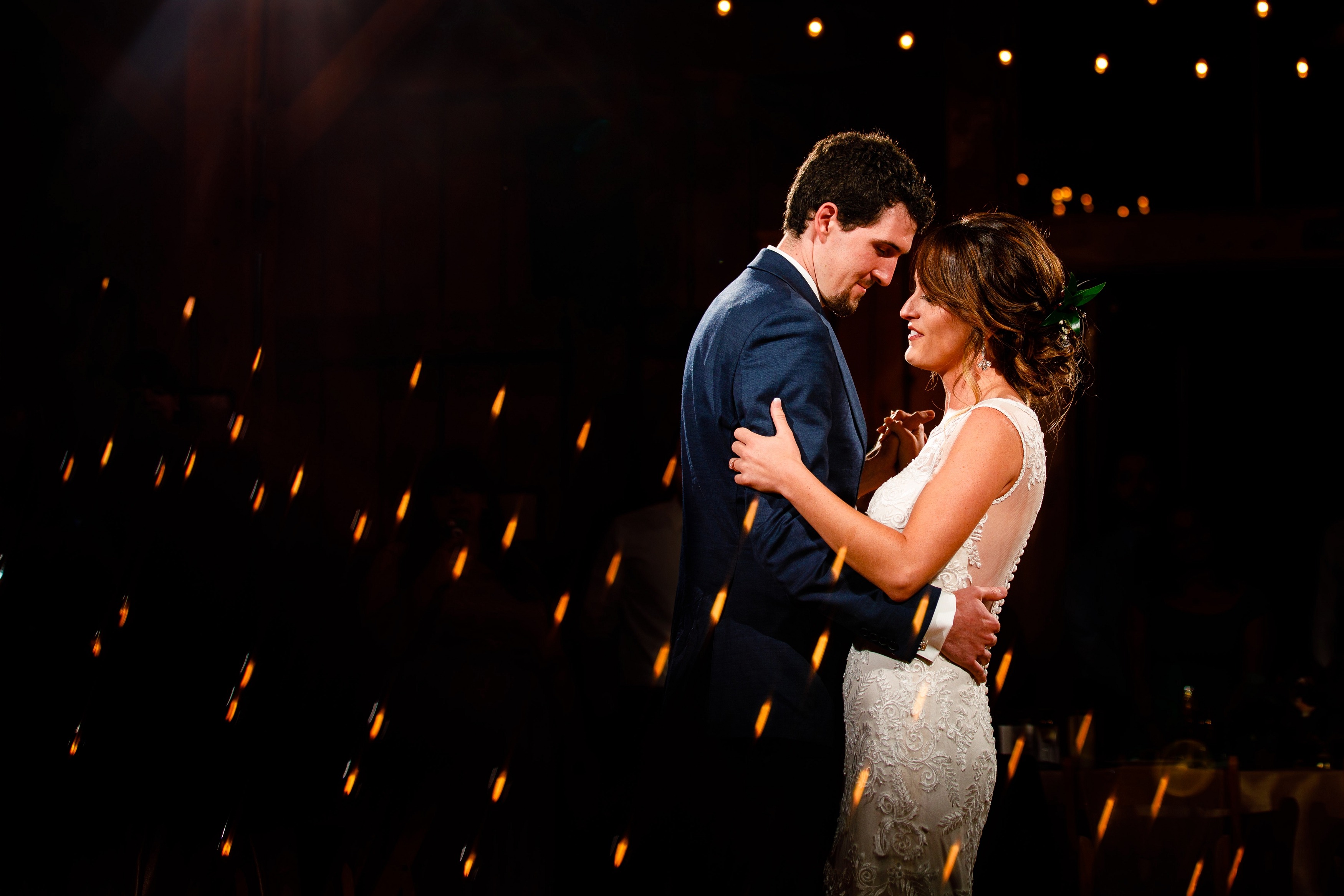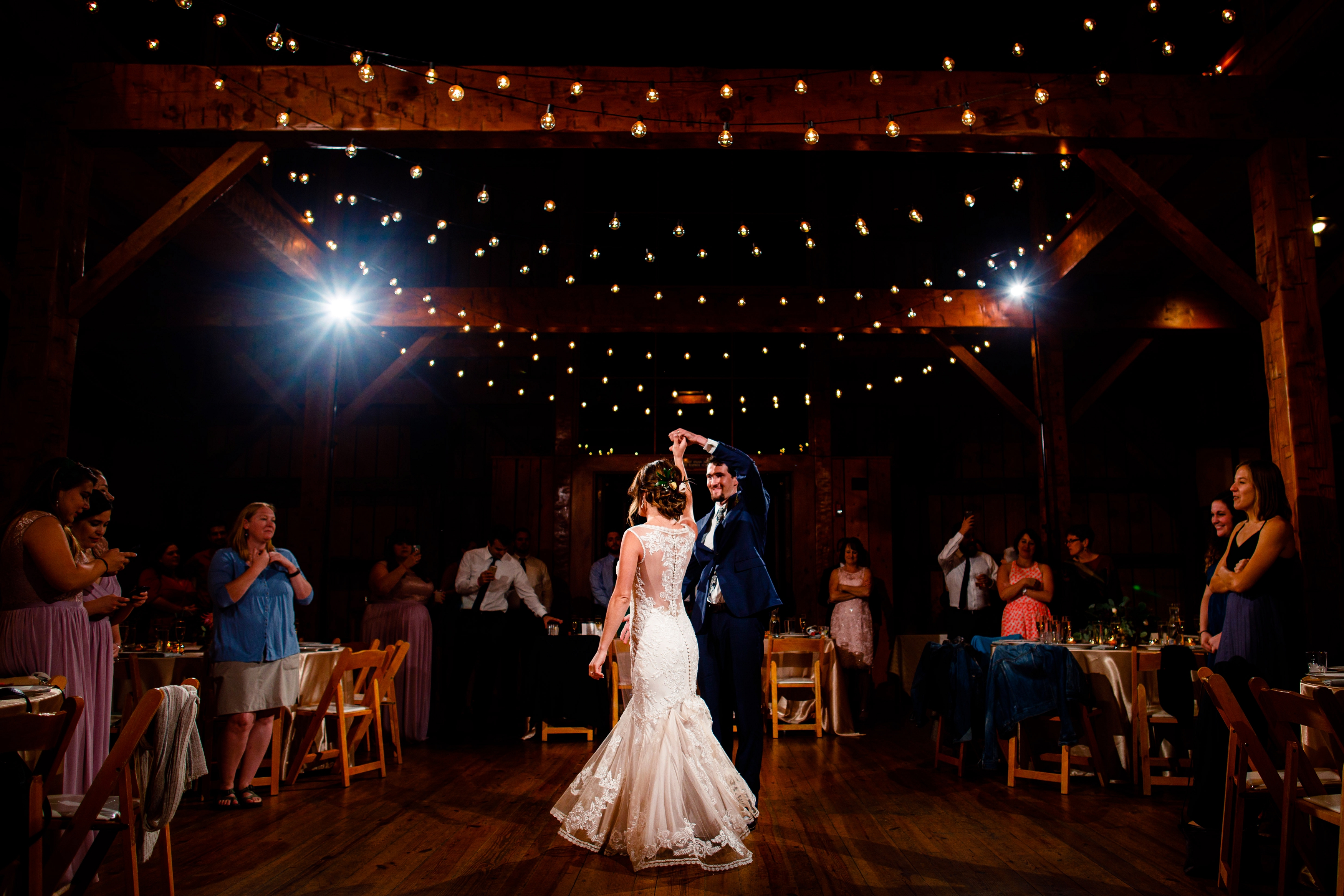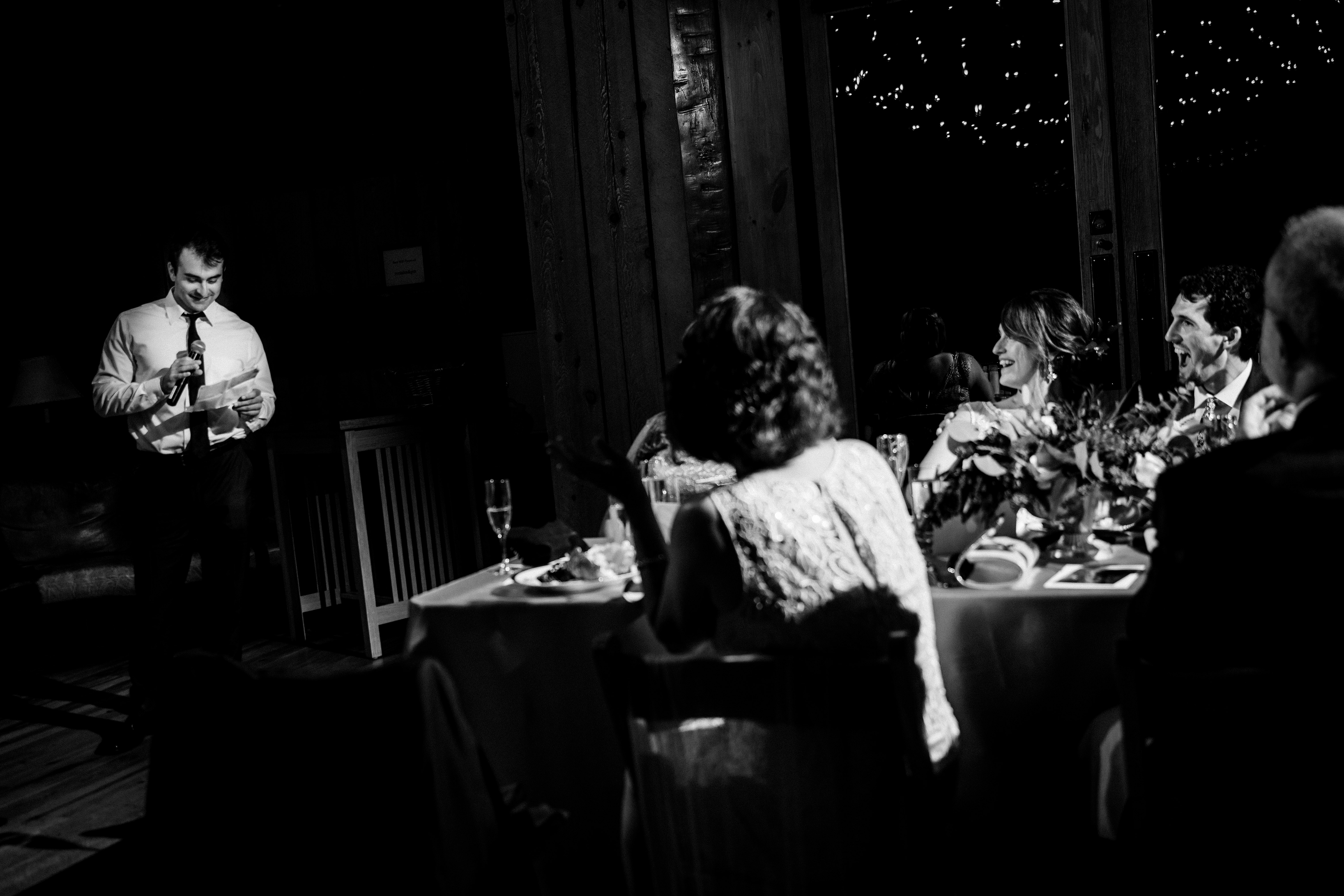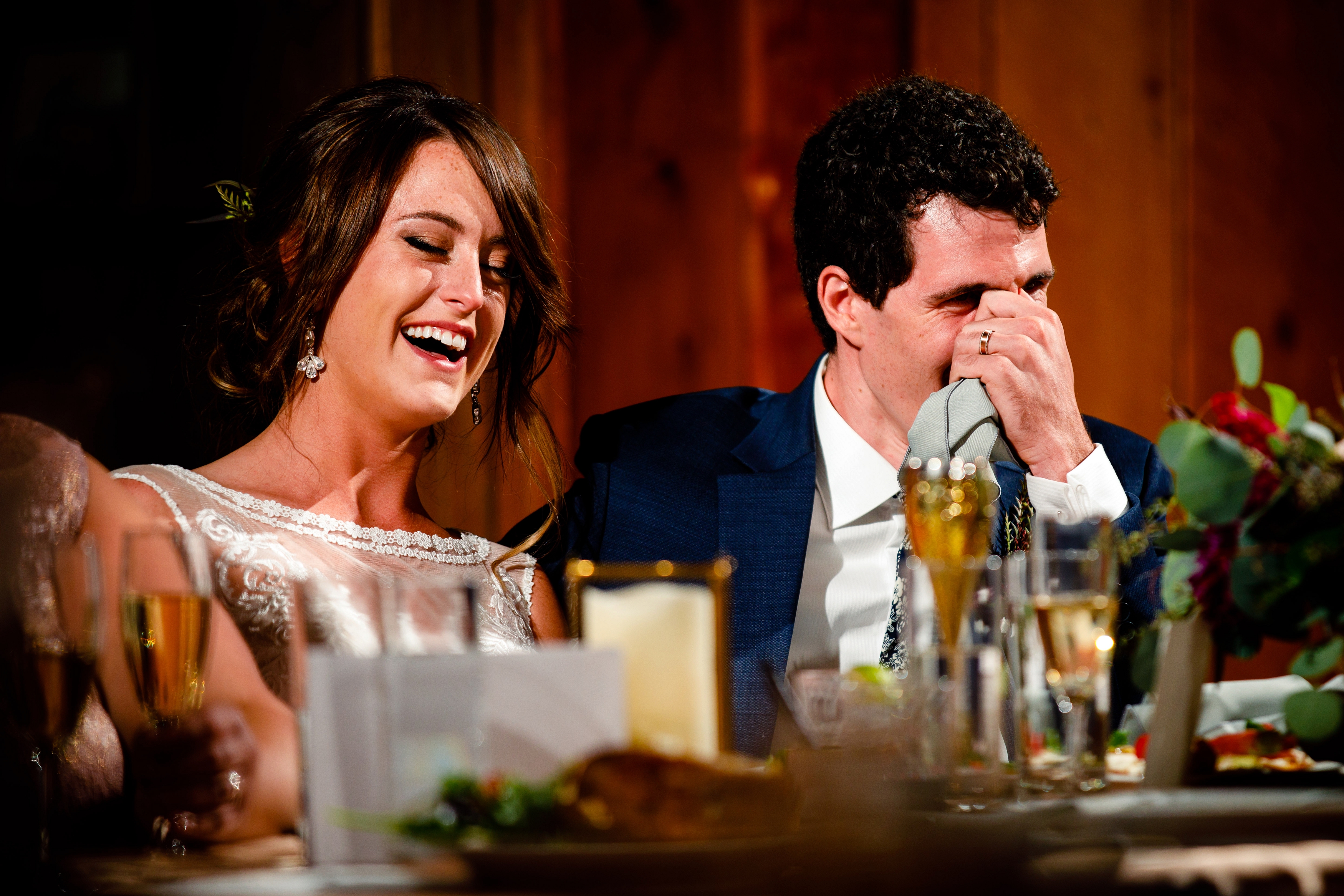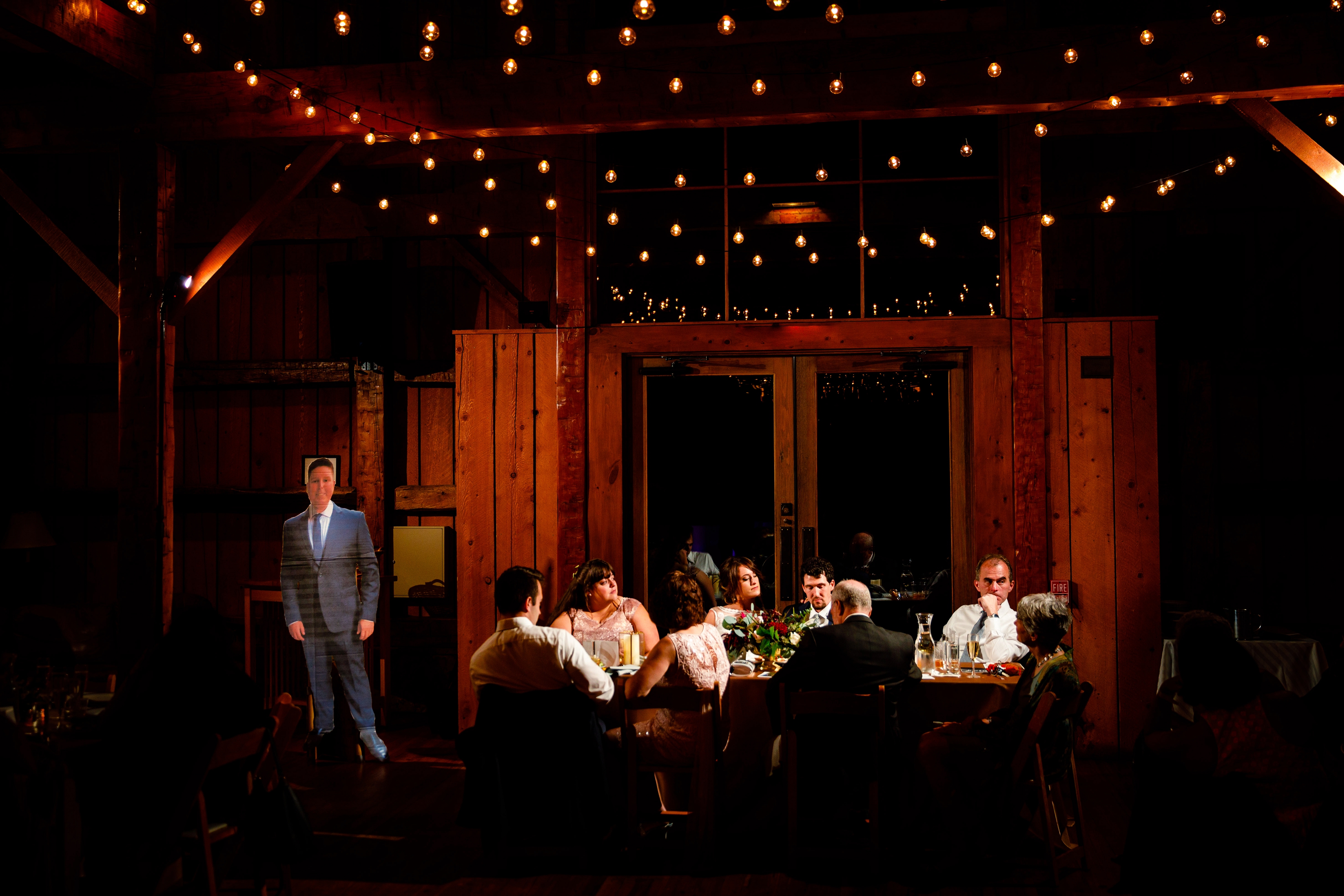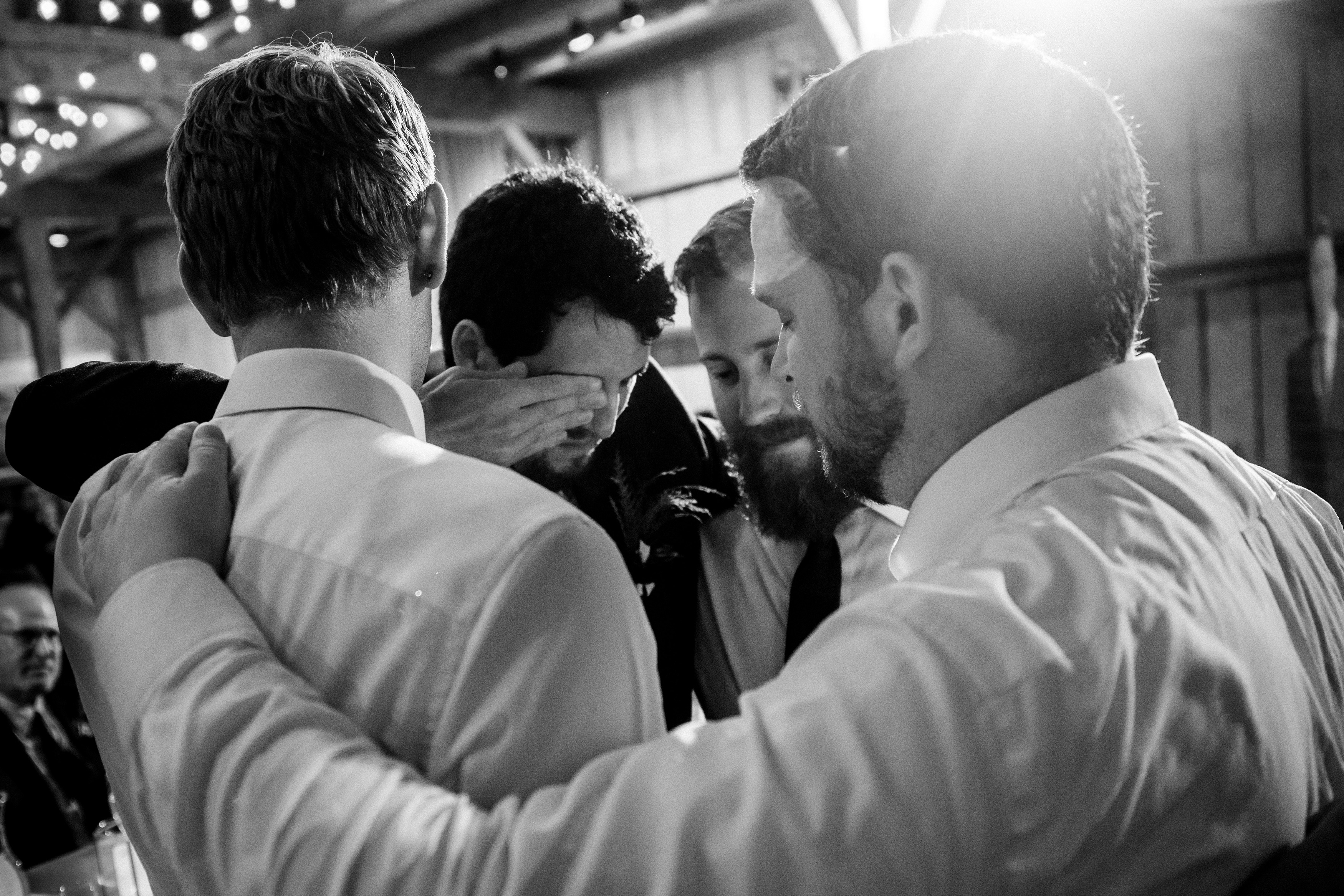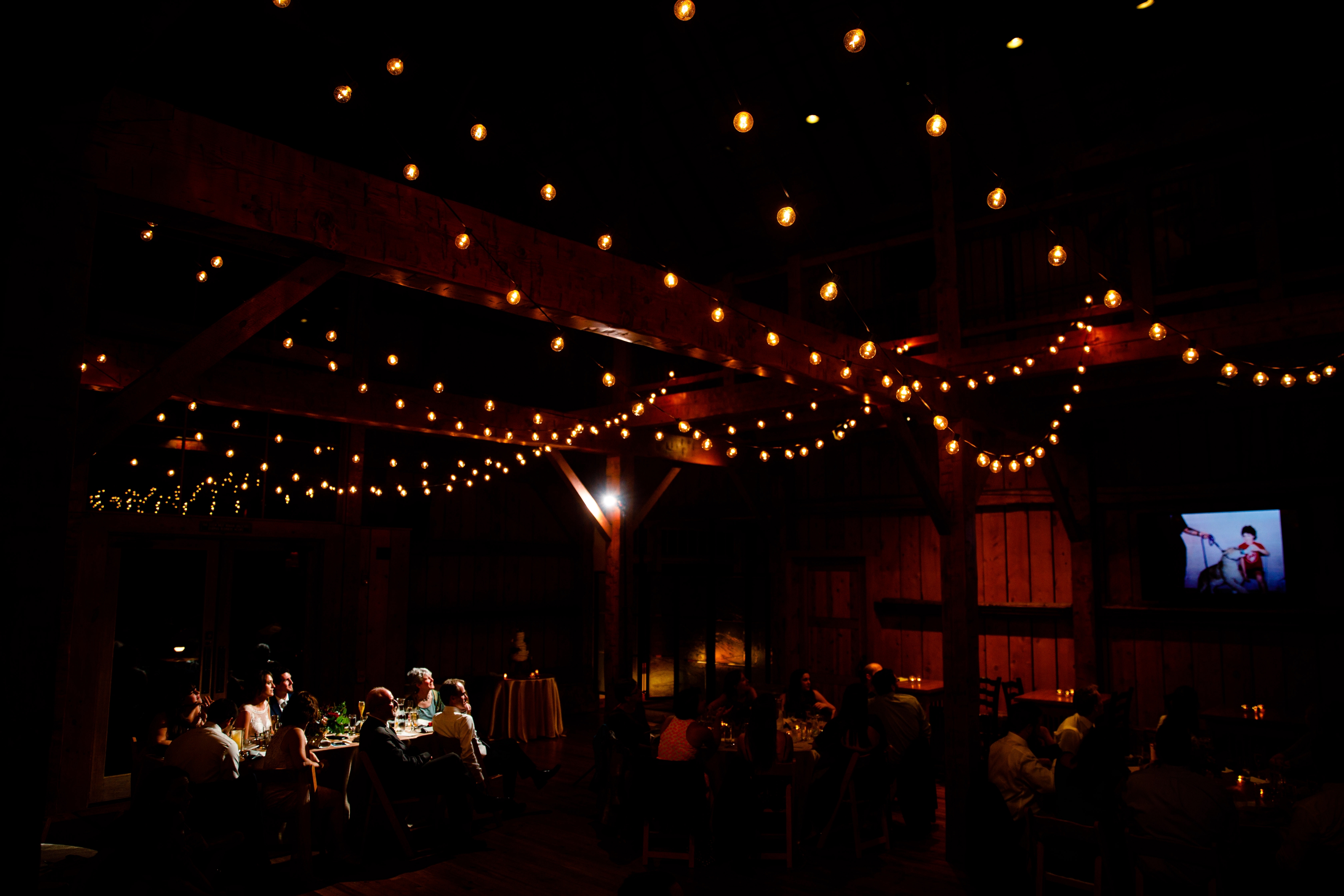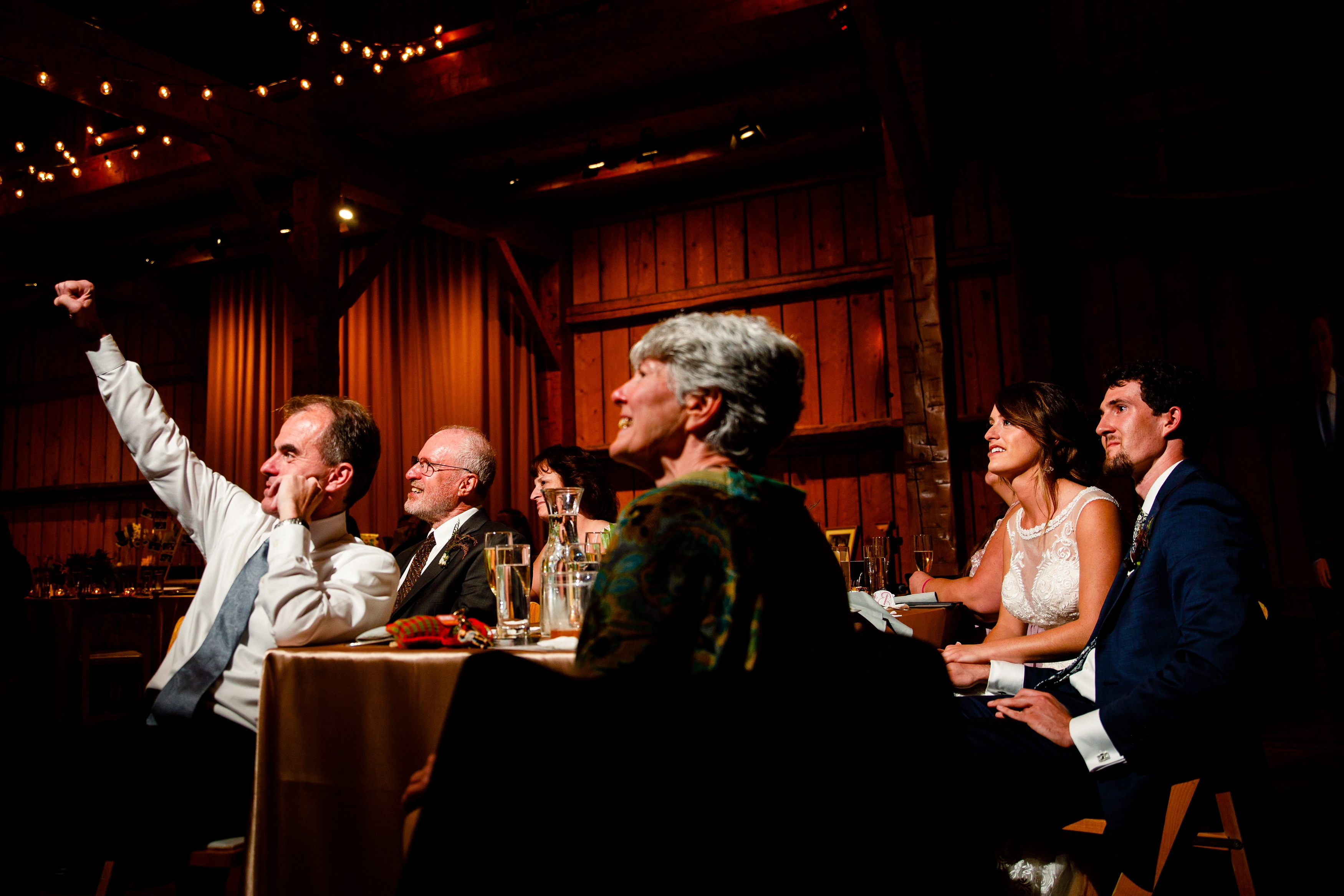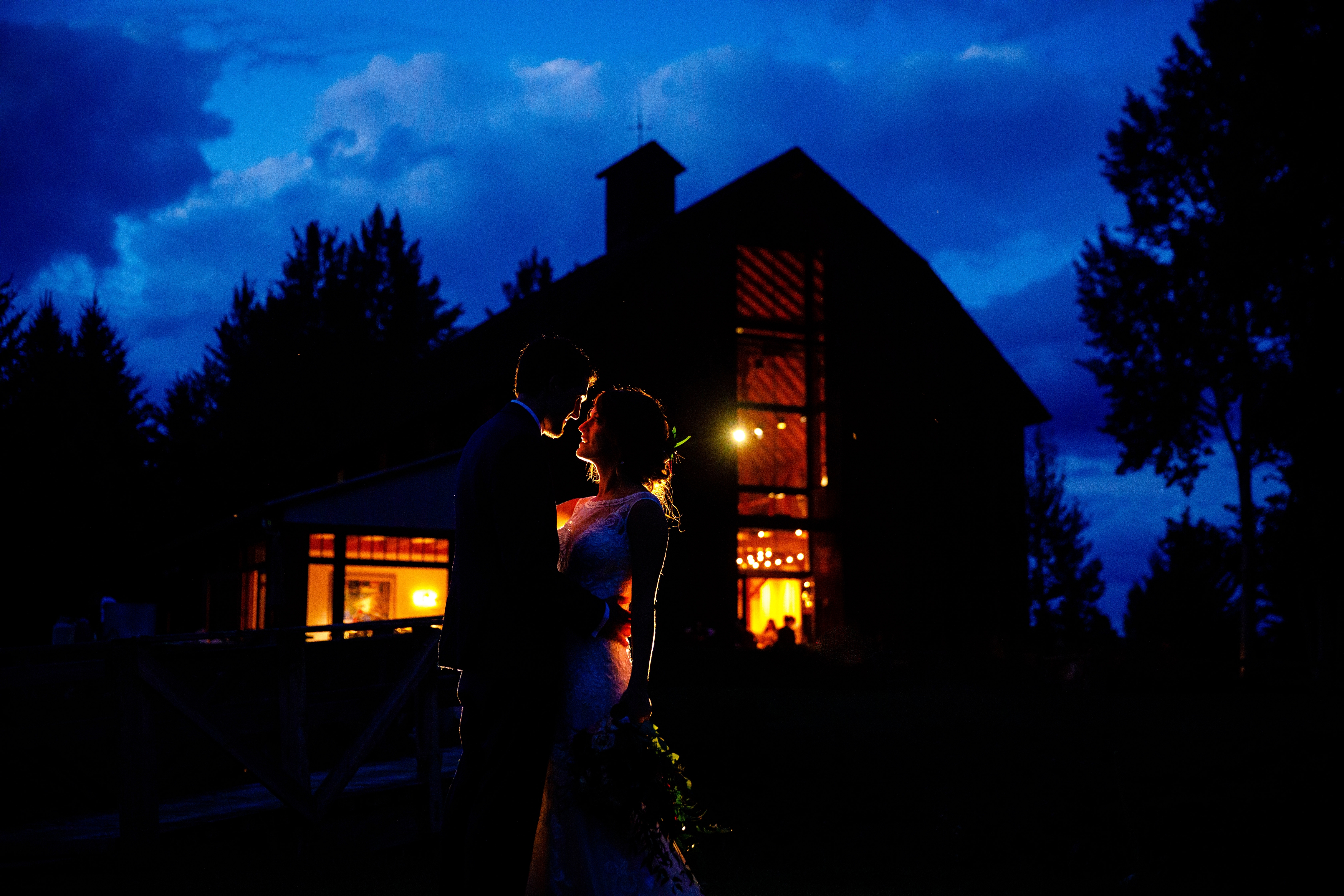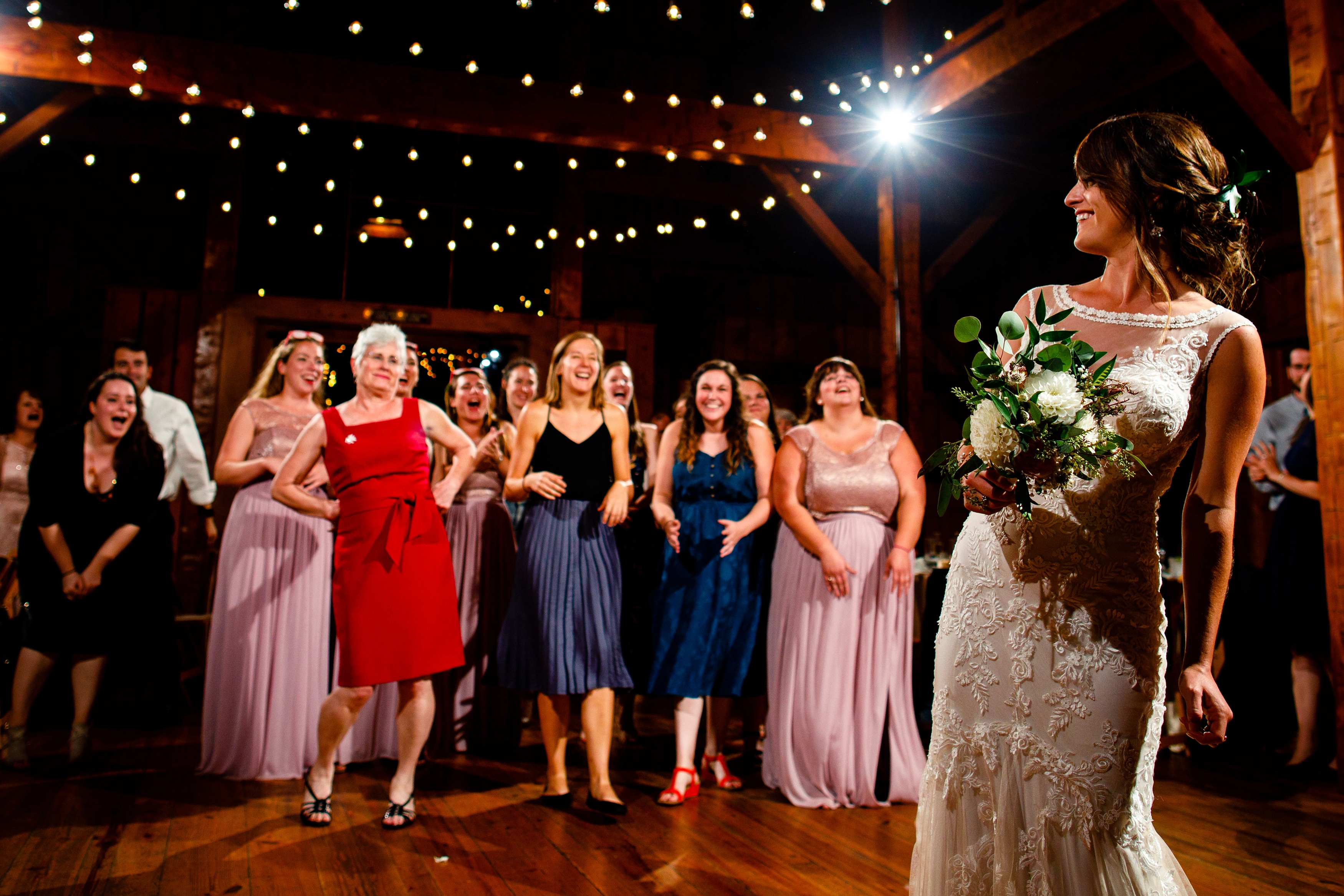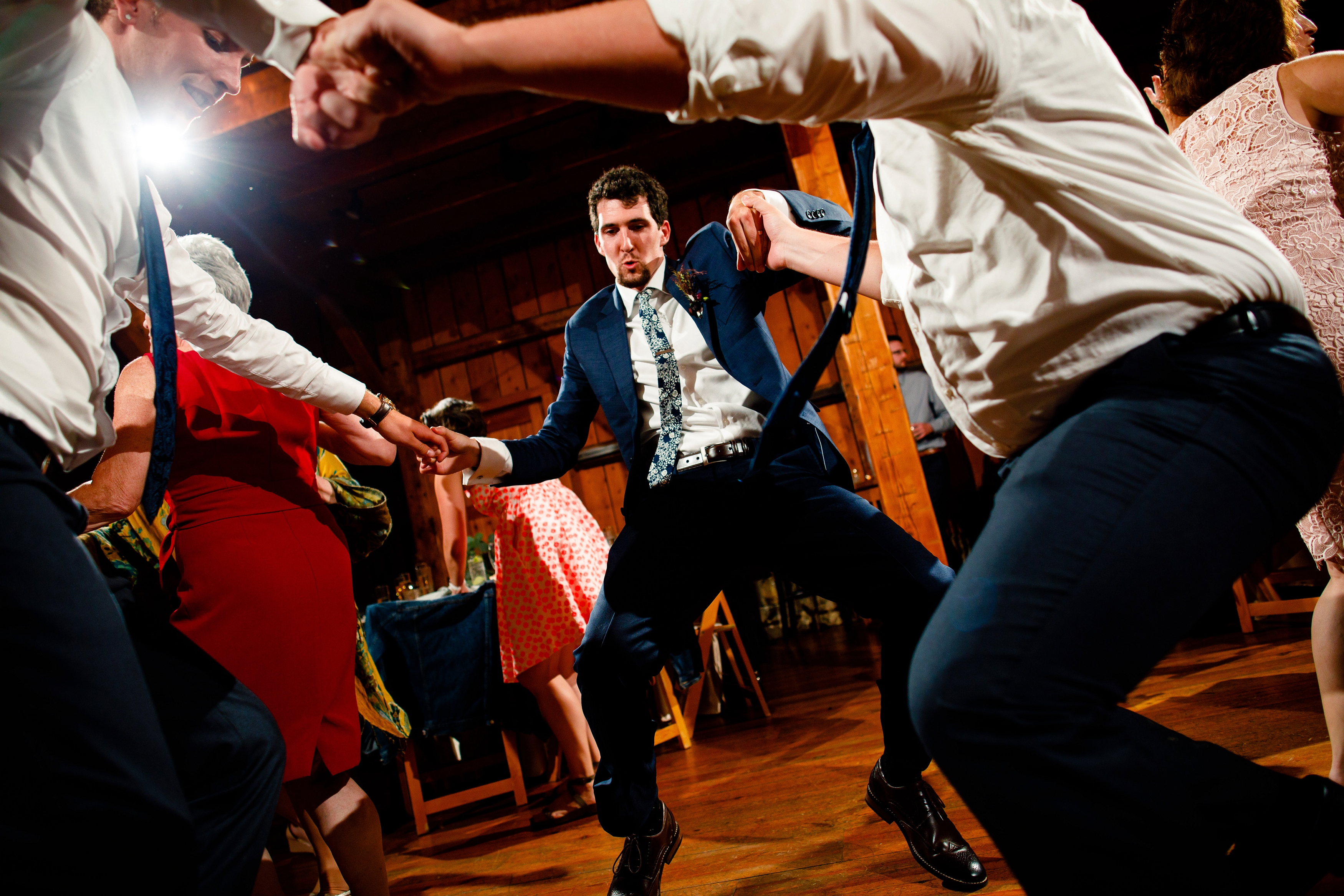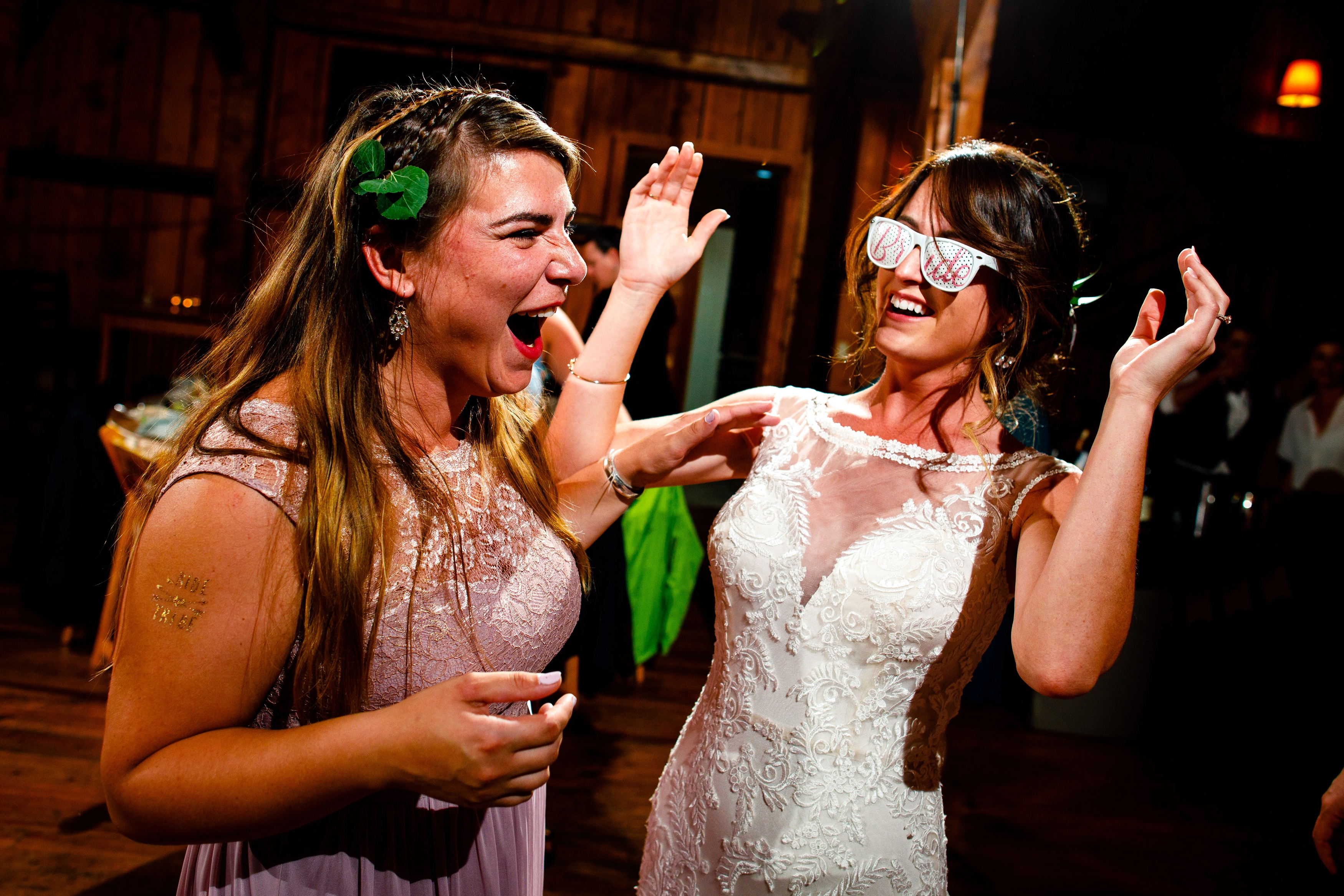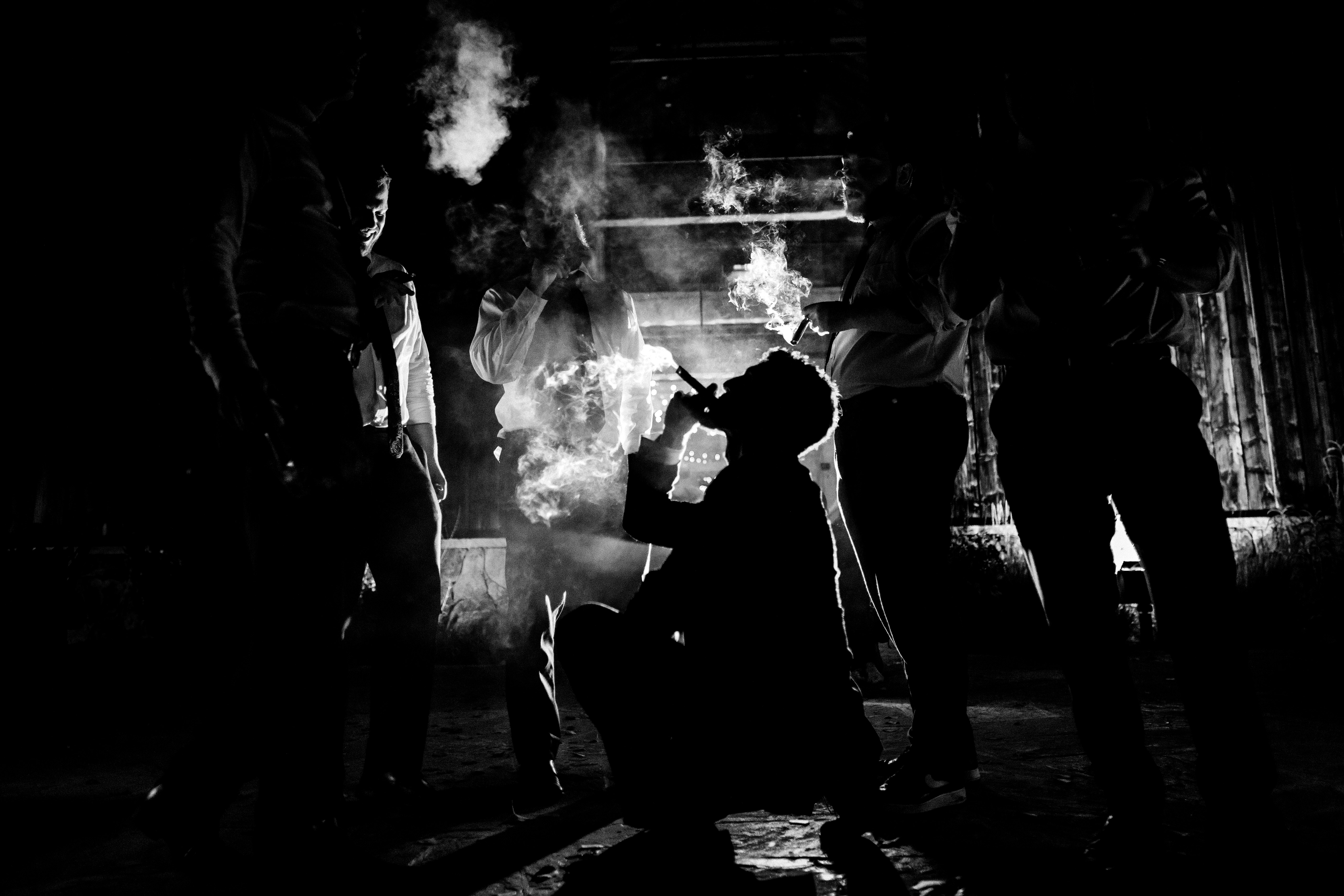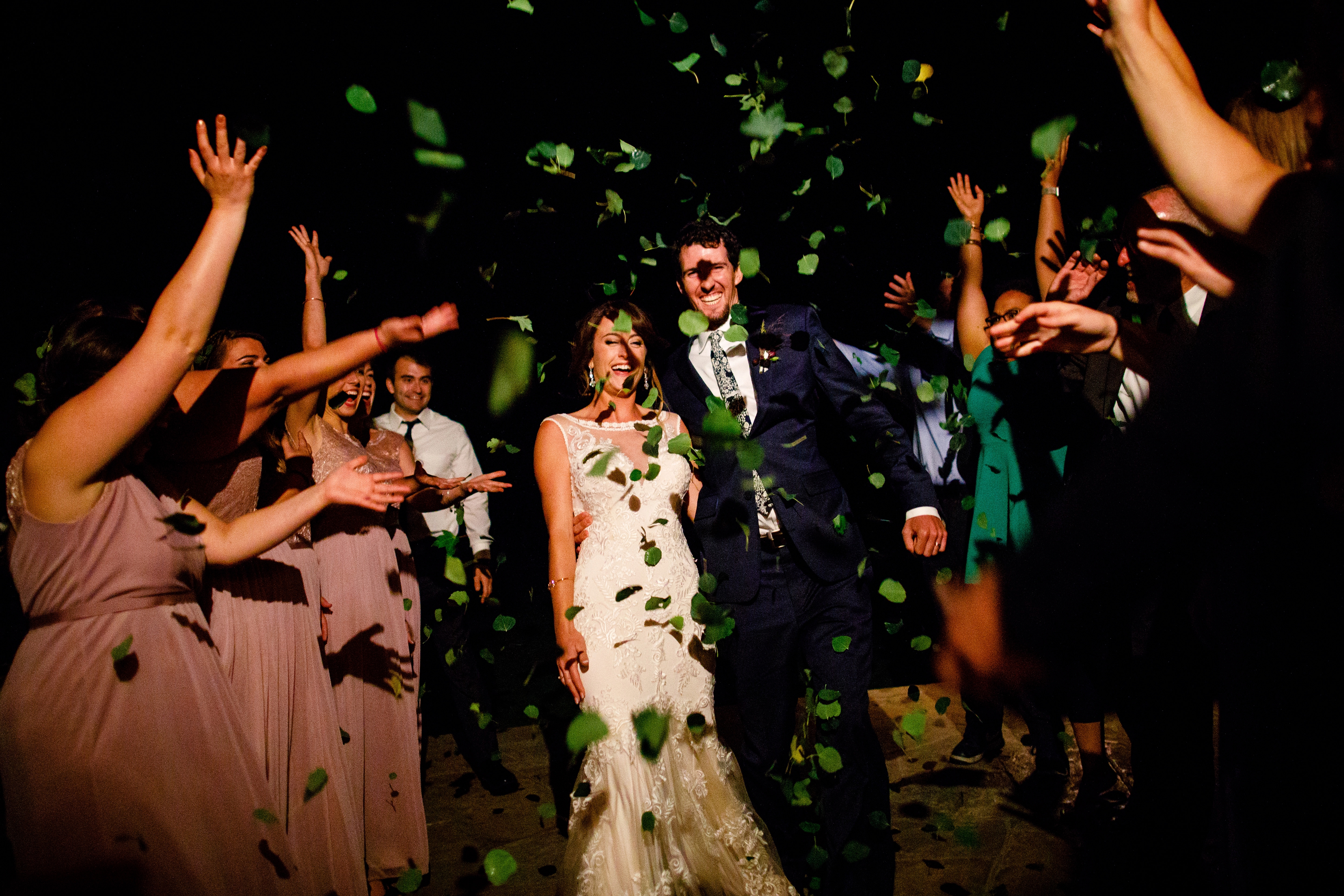 Wedding Venue: Maroon Bells
Wedding Venue Location:

Aspen

,

Colorado