From start to finish, Aaron & Vivana's Mile High Station Wedding was one of the most thrilling weddings we've ever had the pleasure of shooting. Not a dull moment within our 16 hours of coverage, a first for us both. There weren't very many opportunities to set down our cameras, but we like that. It's a great time when you're snapping a story-line full of culture, color and a bit of craziness.
Being able to shoot bridal prep photos at the Mile High Station was a treat in itself. Its a venue with a character and personality. After some makeup and hair, we all headed over to Saint Mary Magdalene Church for the "I Do's." Soon after, once the wedding parties had a chance to ruffle their feathers, it was game on. Our afternoon consisted of stops by the Millennium Bridge in downtown Denver and a photo shoot next to some bright colored buildings off Colfax ave.
Then came the reception and our cameras couldn't catch a break. The night started out with an entire choreographed dance to Footloose. We also can't say that we've ever photographed a groom in his skivvies on the dance floor, but something about it just fit. The whole wedding fit… and we loved every bit of it.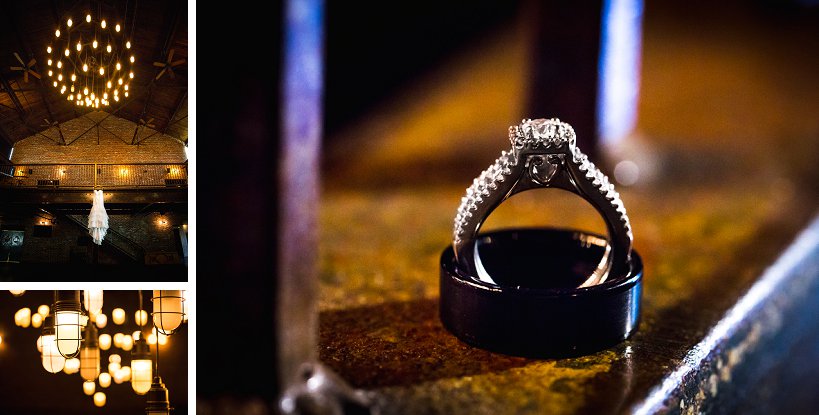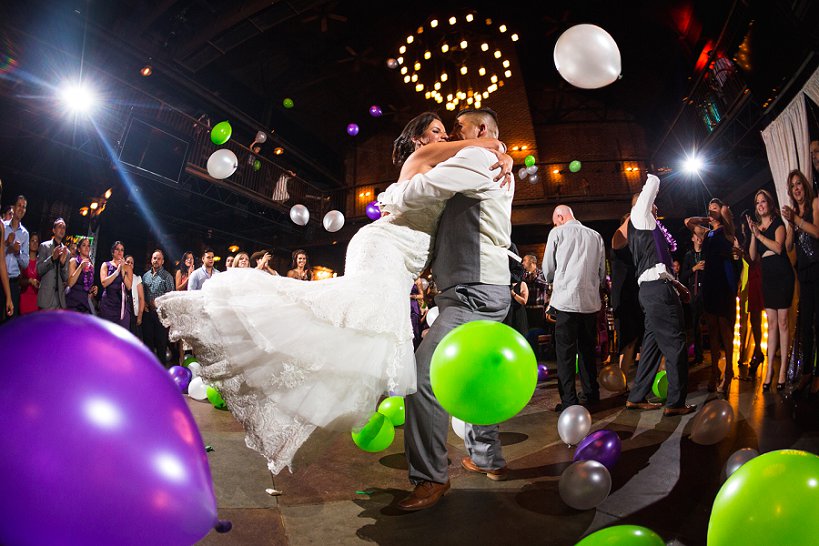 Mile High Station Wedding Details & Vendors
Wedding Dress:
Bridal Boutique: David's Bridal
Florist: Mainstreet Flower Market
Mariachi Band: Mariachi Sol de mi Tierra
Live Band: Los Chavos Dun Dun
Groom's Outfit: Al's Formal Wear
Hair & Makeup: Beauty on location by Liz
Video: Angel Andres