Aspen is a common destination wedding location for our couples, but for Ali, it was a piece of home. Having spent her childhood growing up in the beautiful mountain town, she wanted to share it with Nico, his family and their friends, who happen to be from all over the world. A Hotel Jerome Wedding fit the bill and the date was set.
In planning their wedding, they didn't think they'd be skiing the day before, but with Colorado's late season storms, there was still plenty of snow on the slopes. Its not often that a couple shows up to their rehearsal in their one-piece snowsuits.
The morning of their wedding, we photographed Ali & her sisters and Nico and his buddies at the Aspen Meadows Resort.
These two then met up for their first look just outside of Aspen with Mt Daly serving as a beautiful backdrop. As the wind picked up, these two embraced the weather for what it was. Arriving back at the Hotel Jerome, we made our way through the group photos before their Hotel Jerome Wedding ceremony in the courtyard in downtown Aspen.
After their first kiss and some beautiful speeches, the dance party began. Even with the slight bit of weather, we could not of had a better time with these two beautiful people. Aspen and the Hotel Jerome are one of the more beautiful places to have a wedding but what made this day was the emotion, moments and endless laughter. Not sure if we have ever laughed behind the camera as much as we did on this day.
Congrats to you both and thank you for trusting us in documenting such a special day.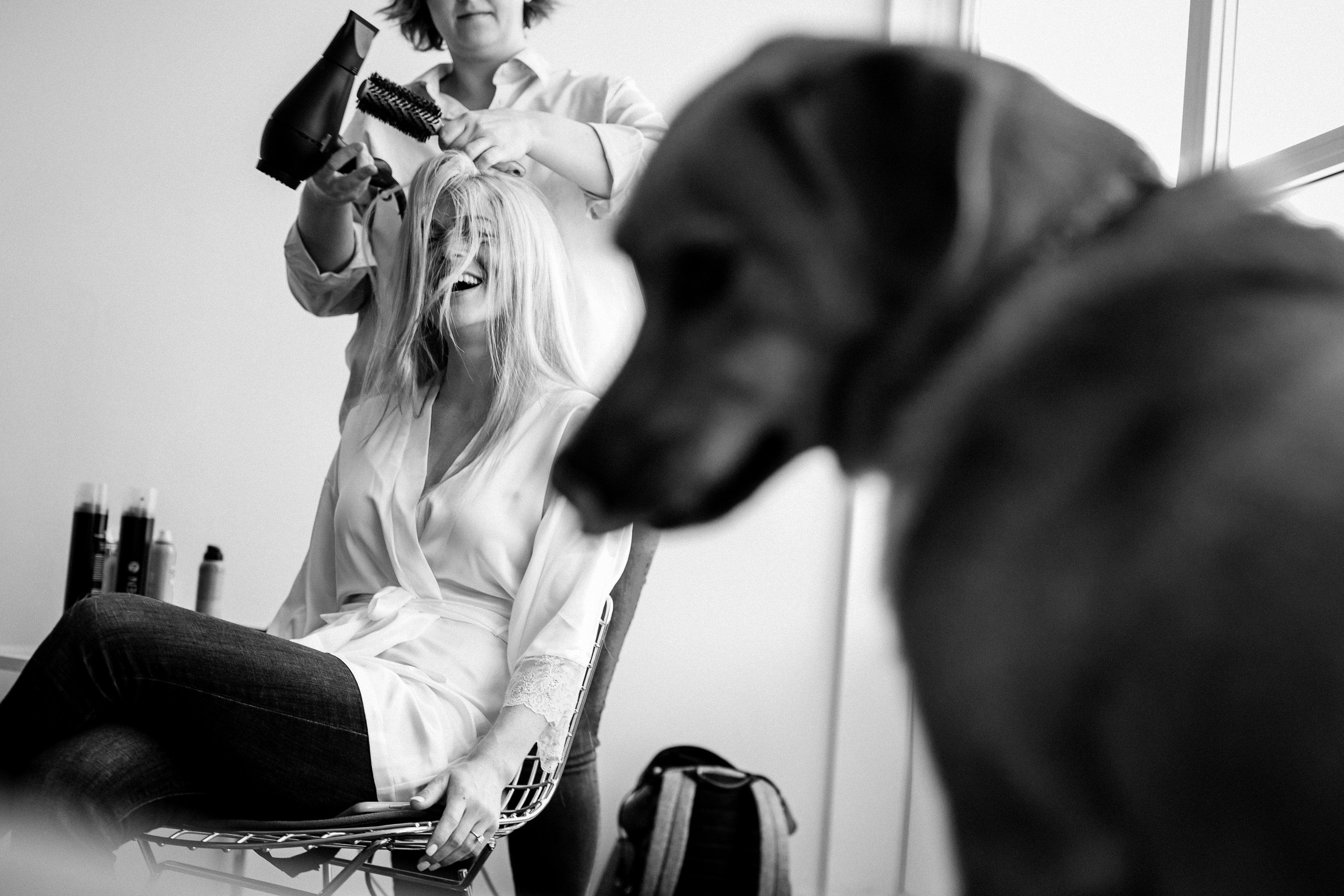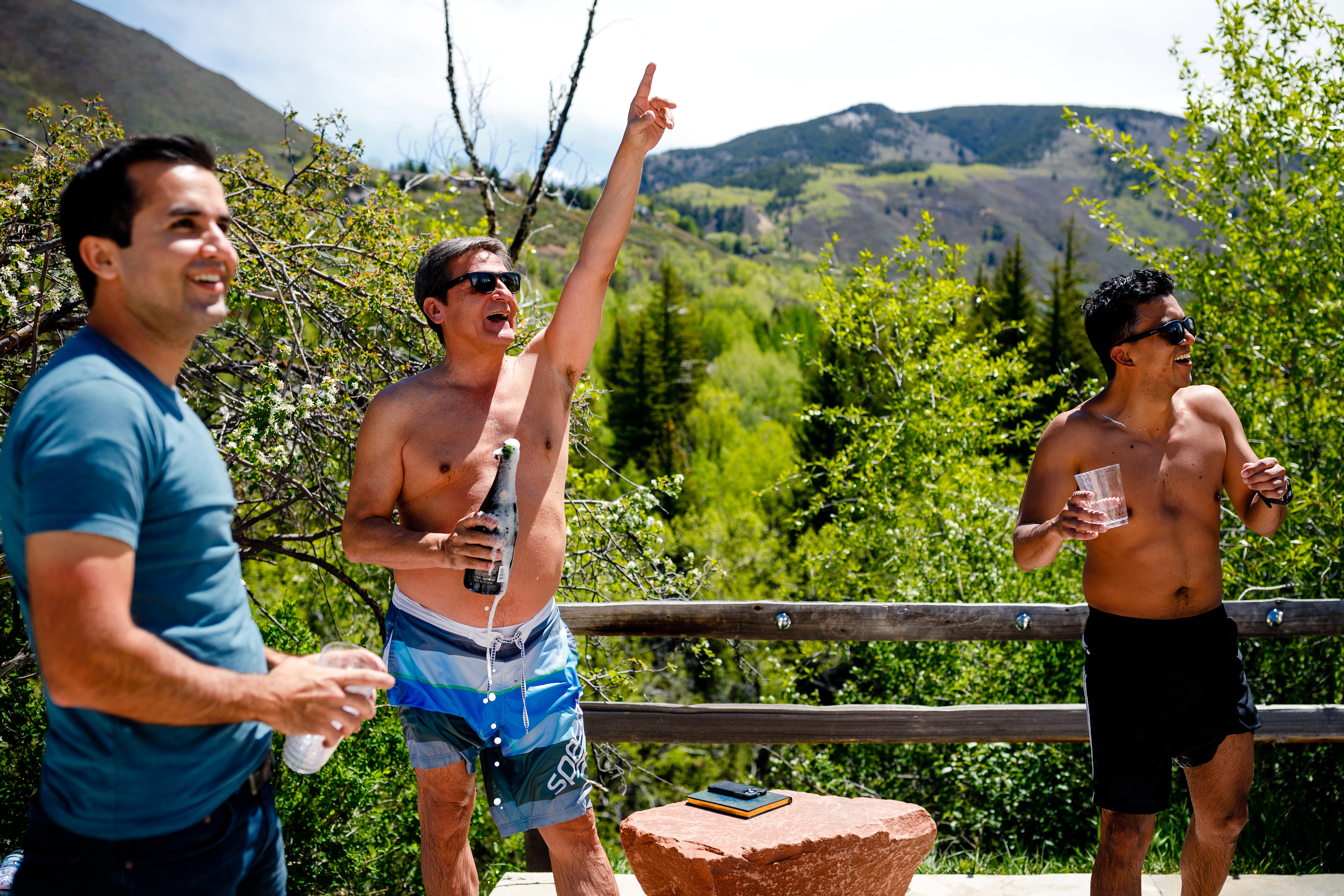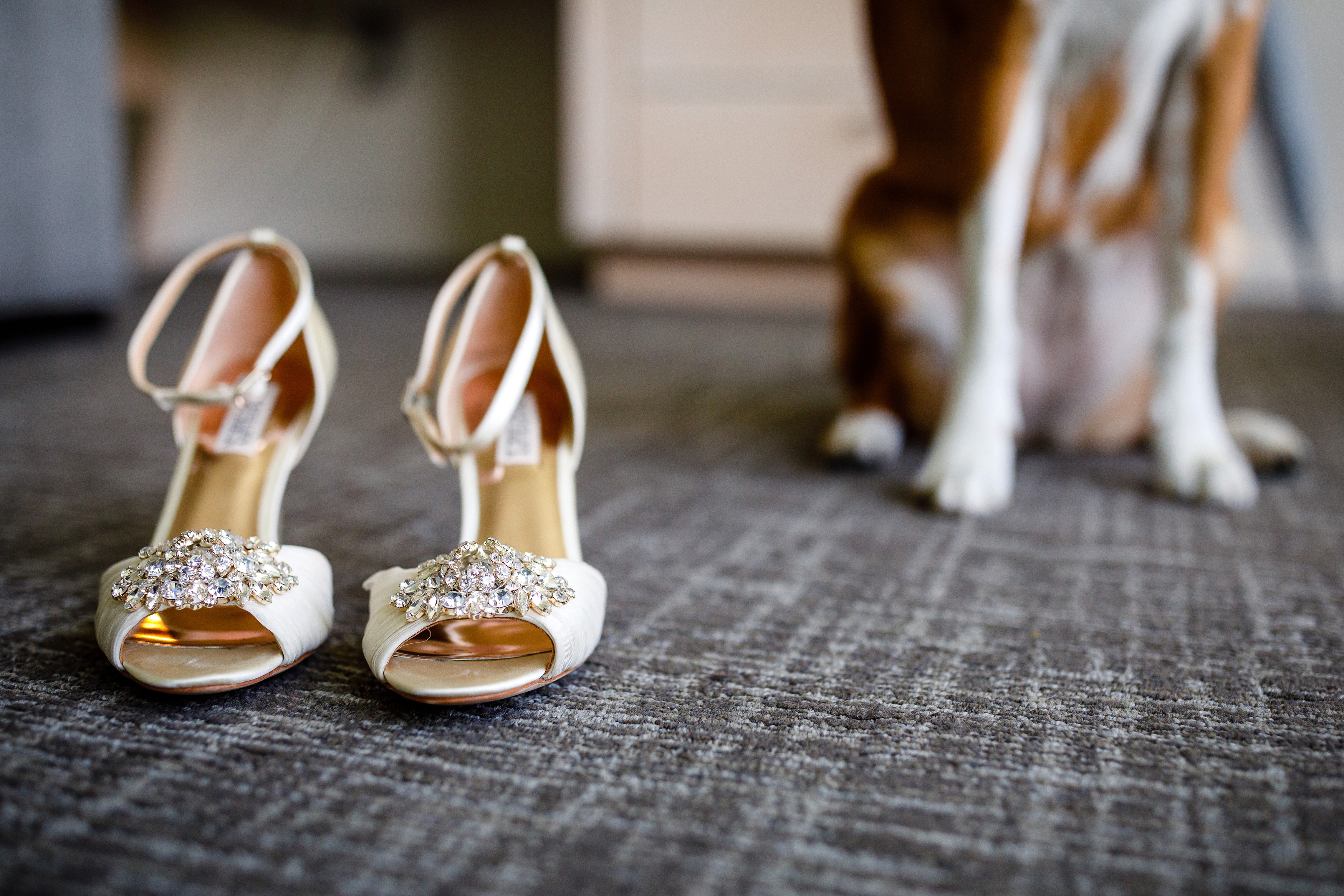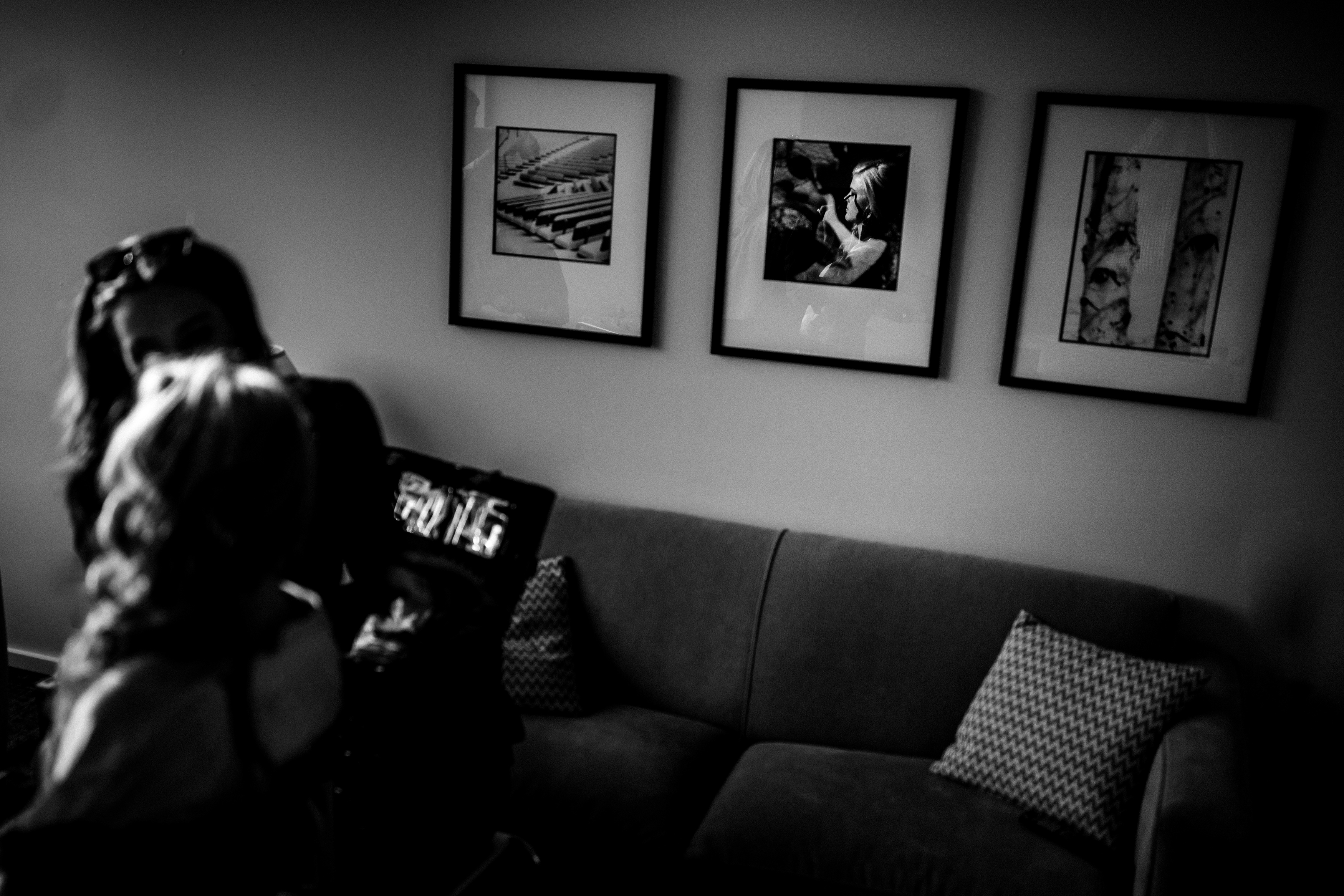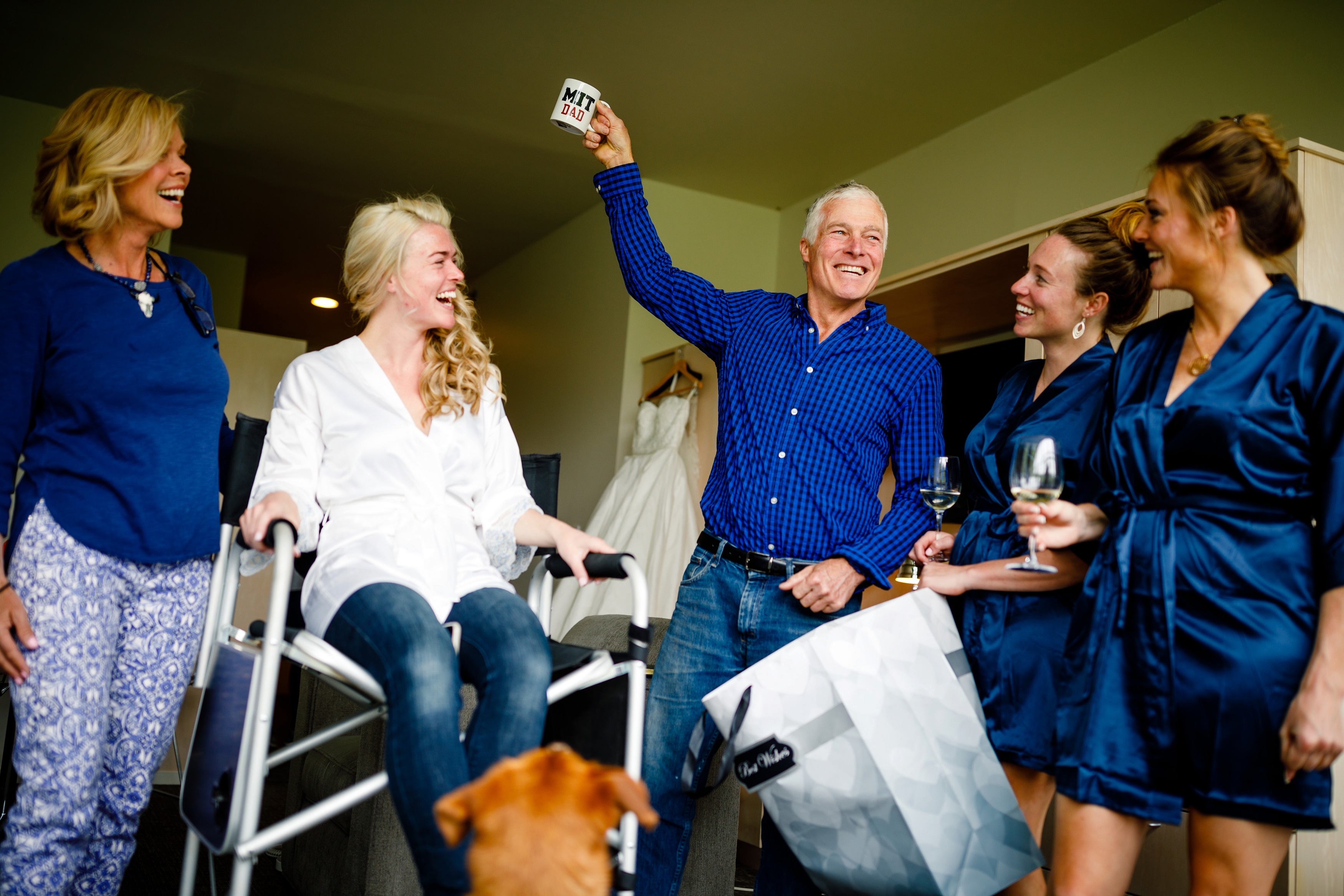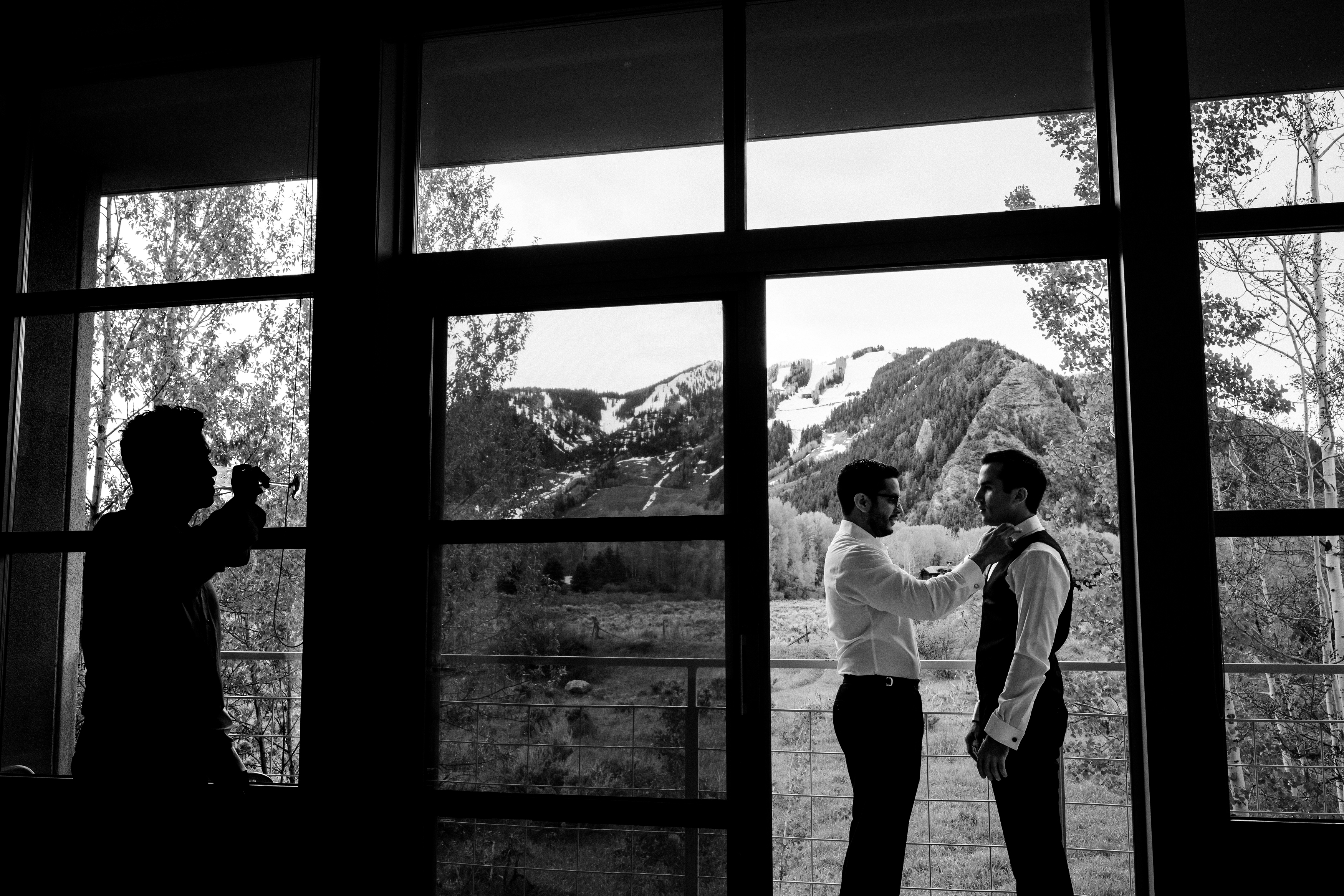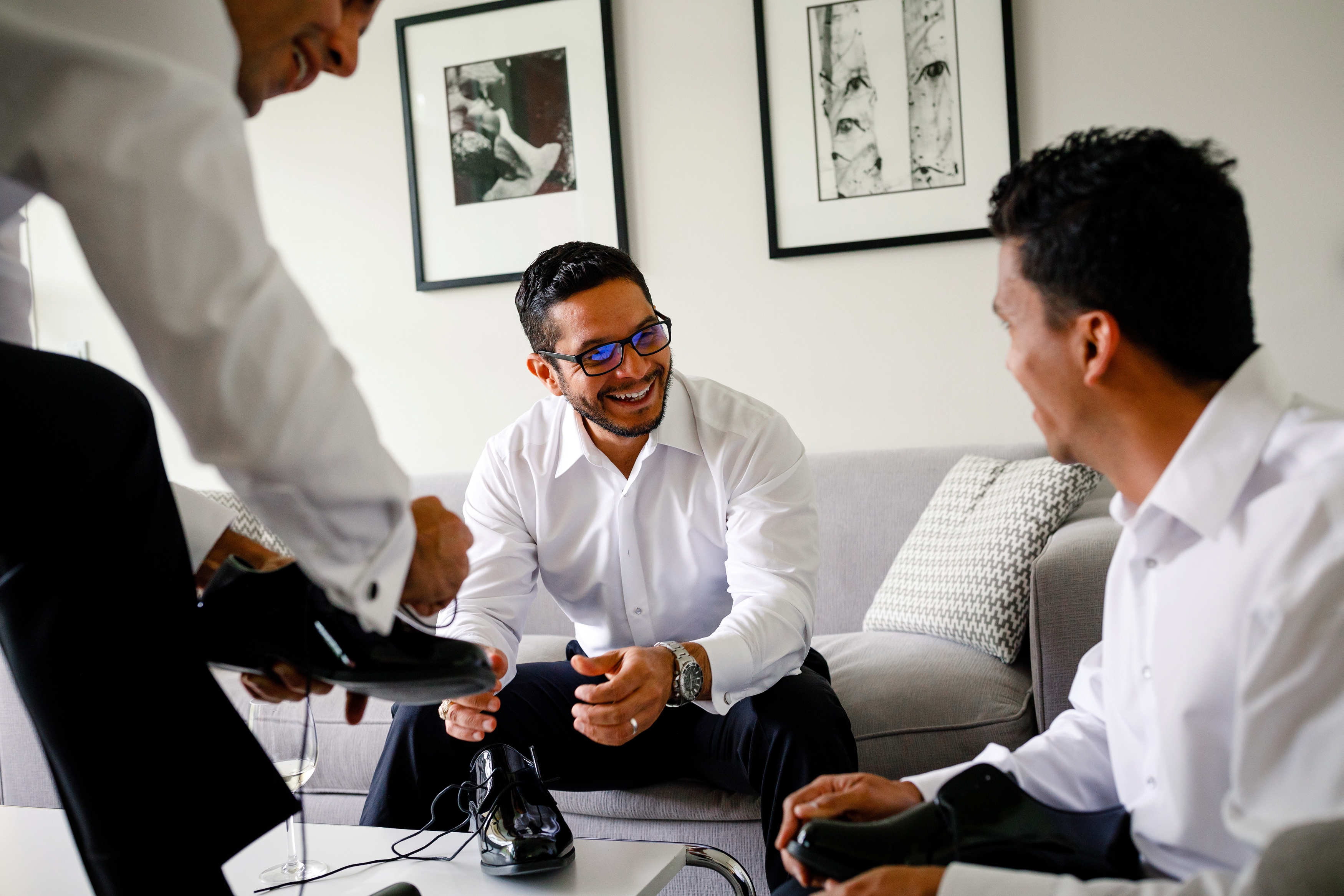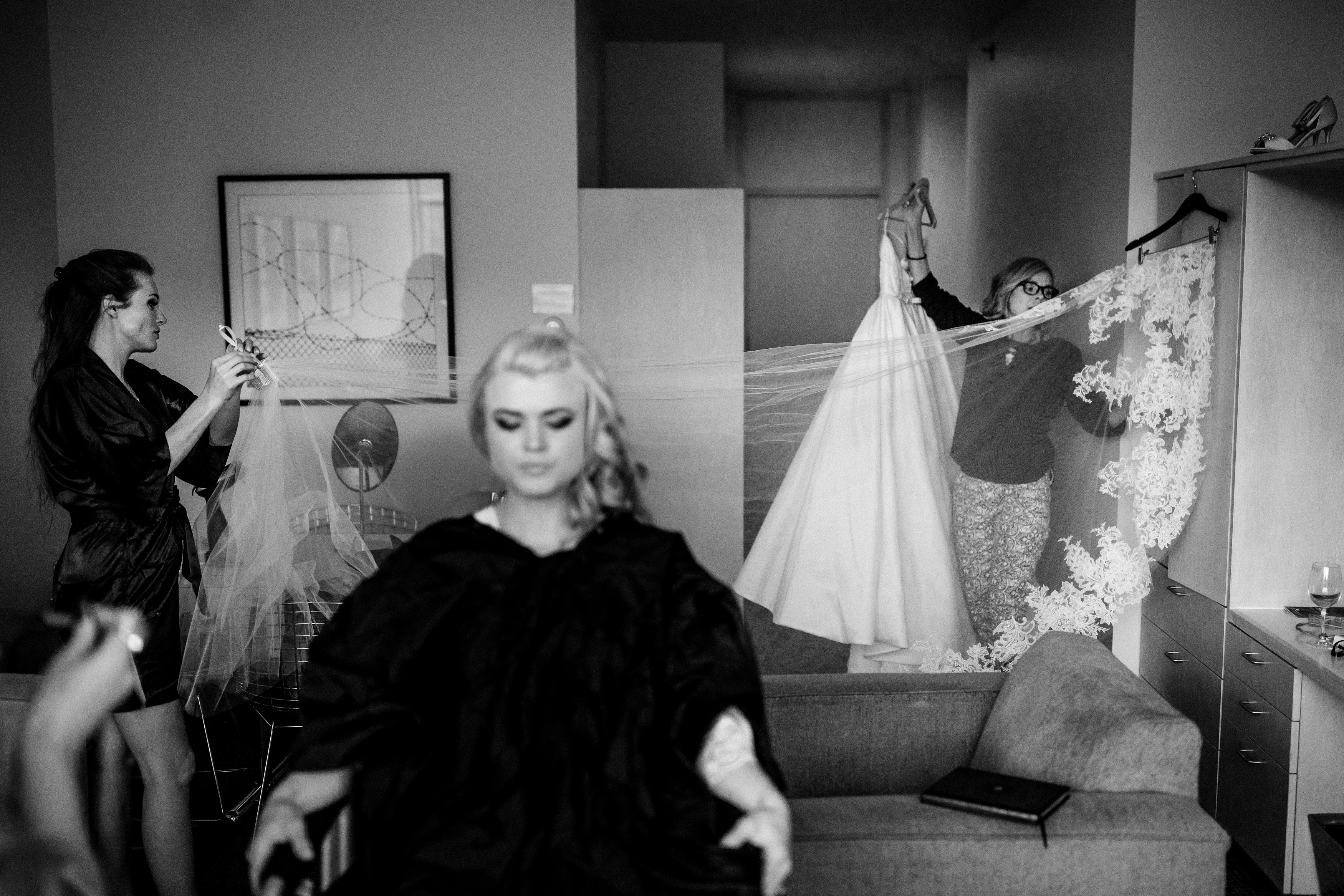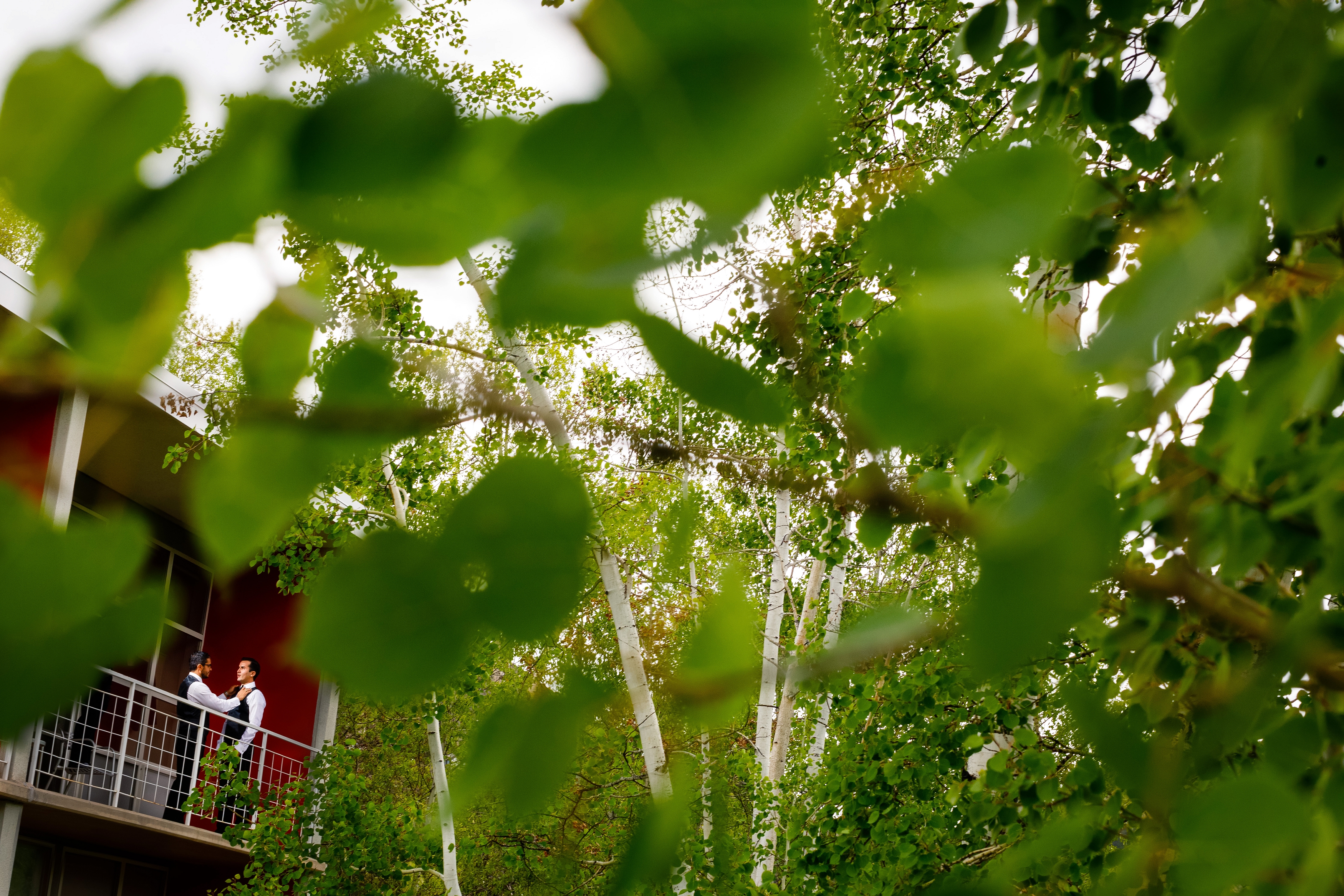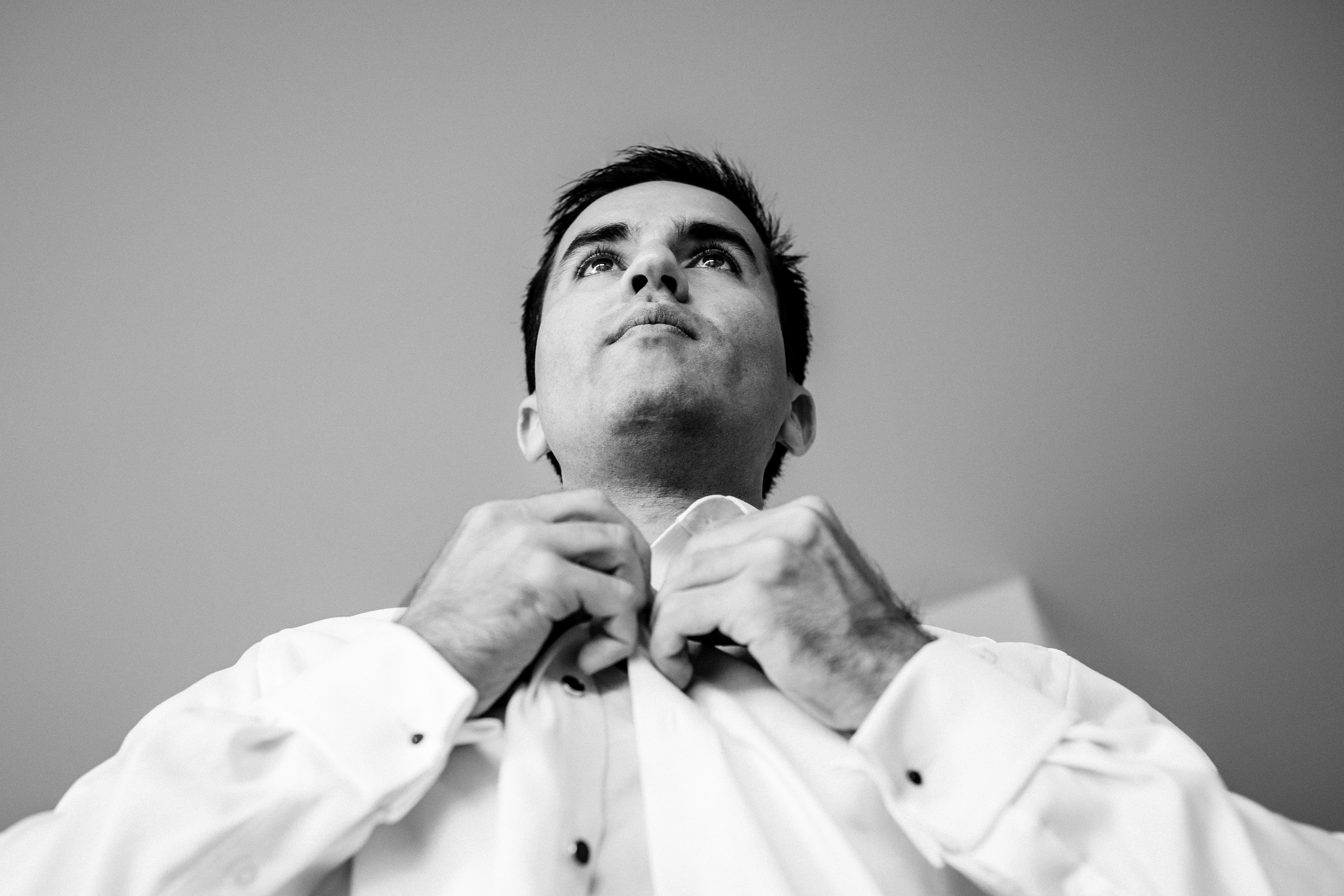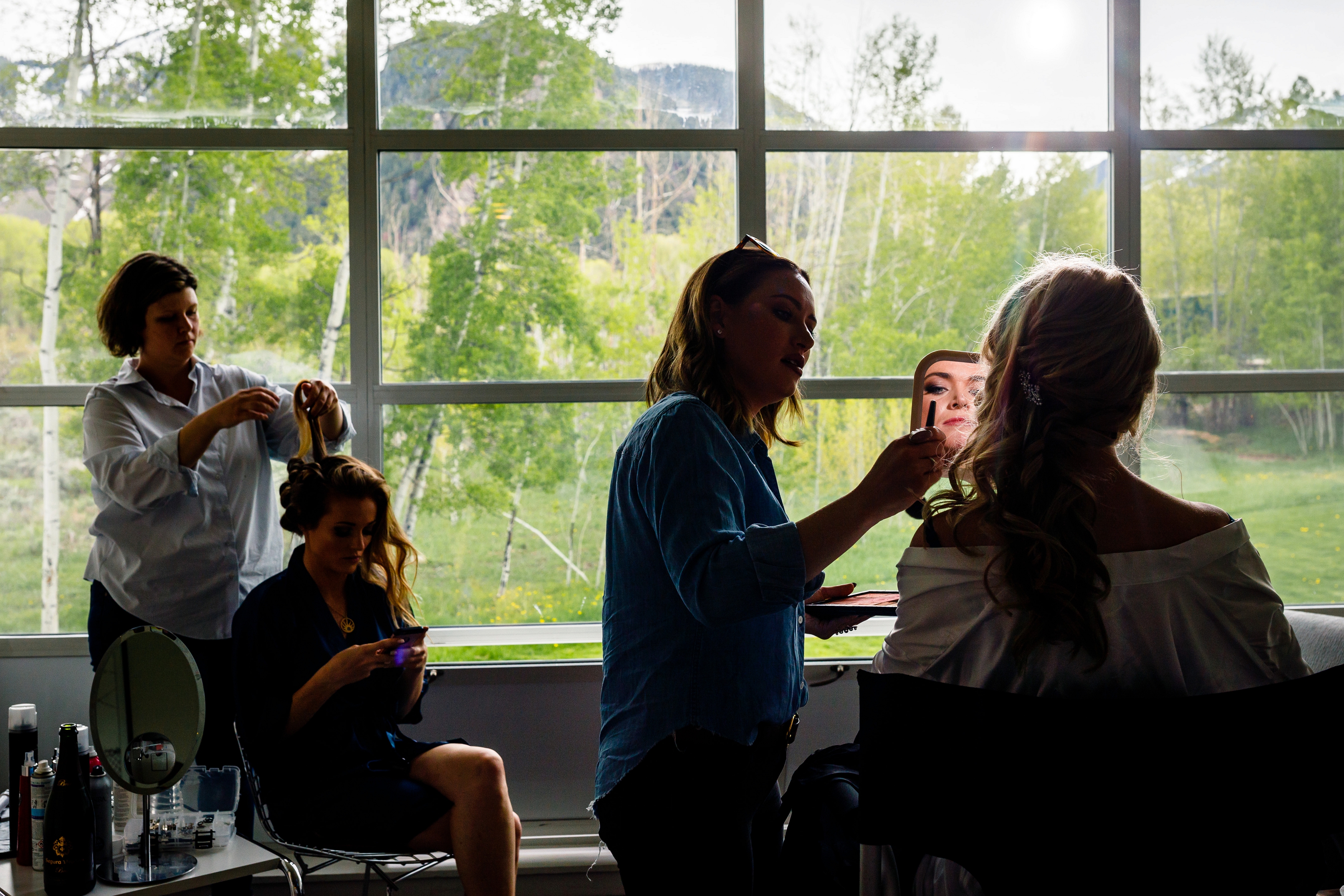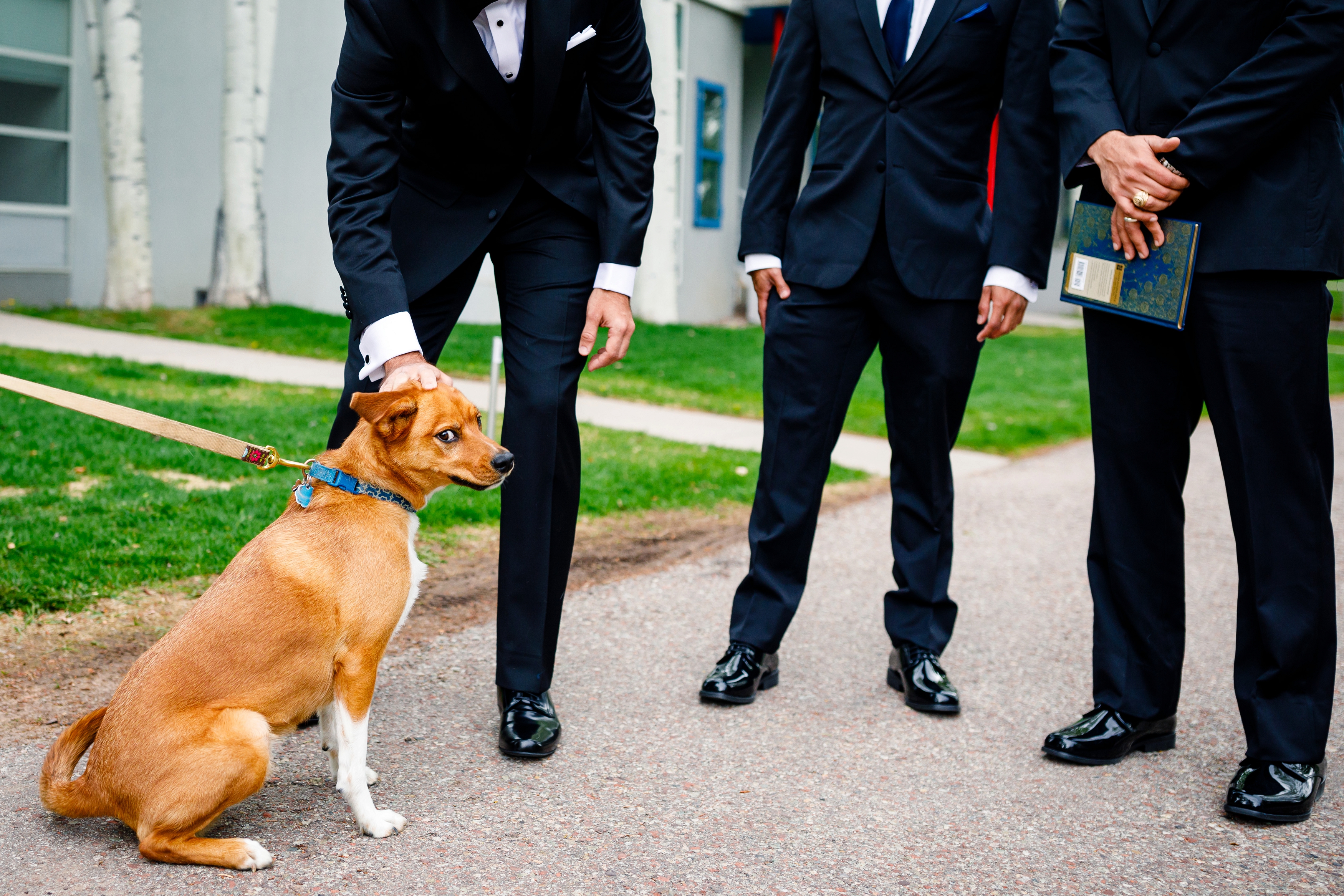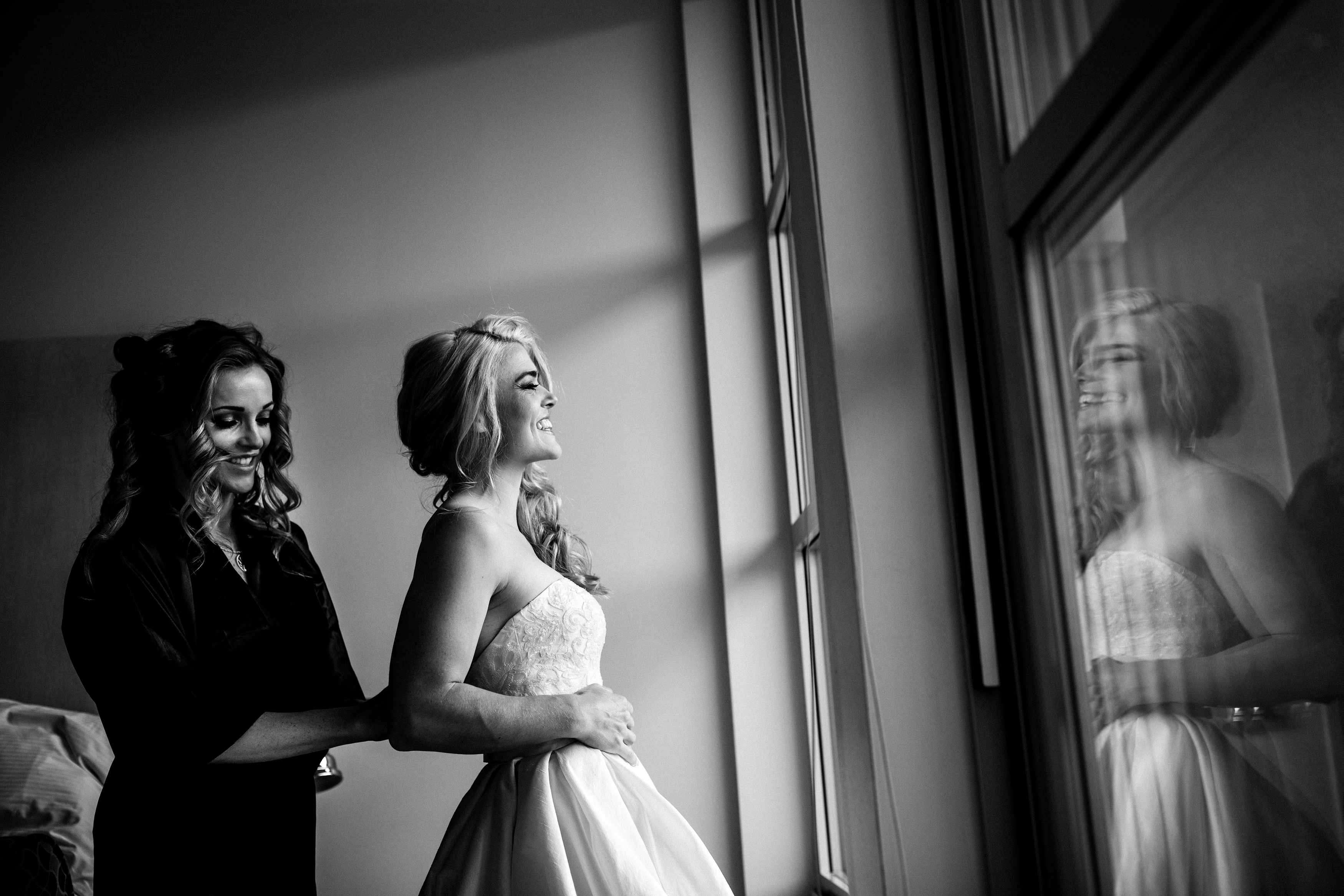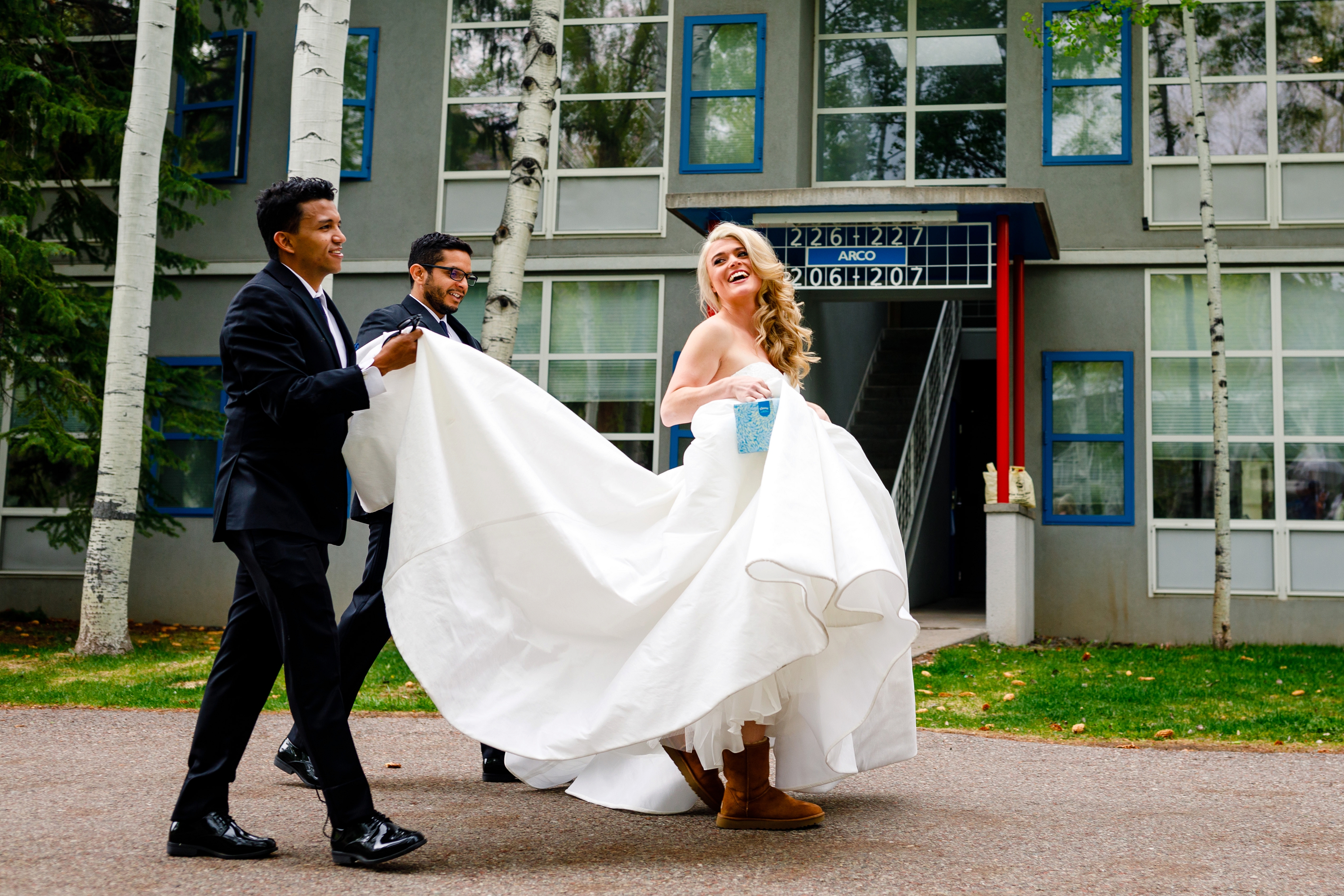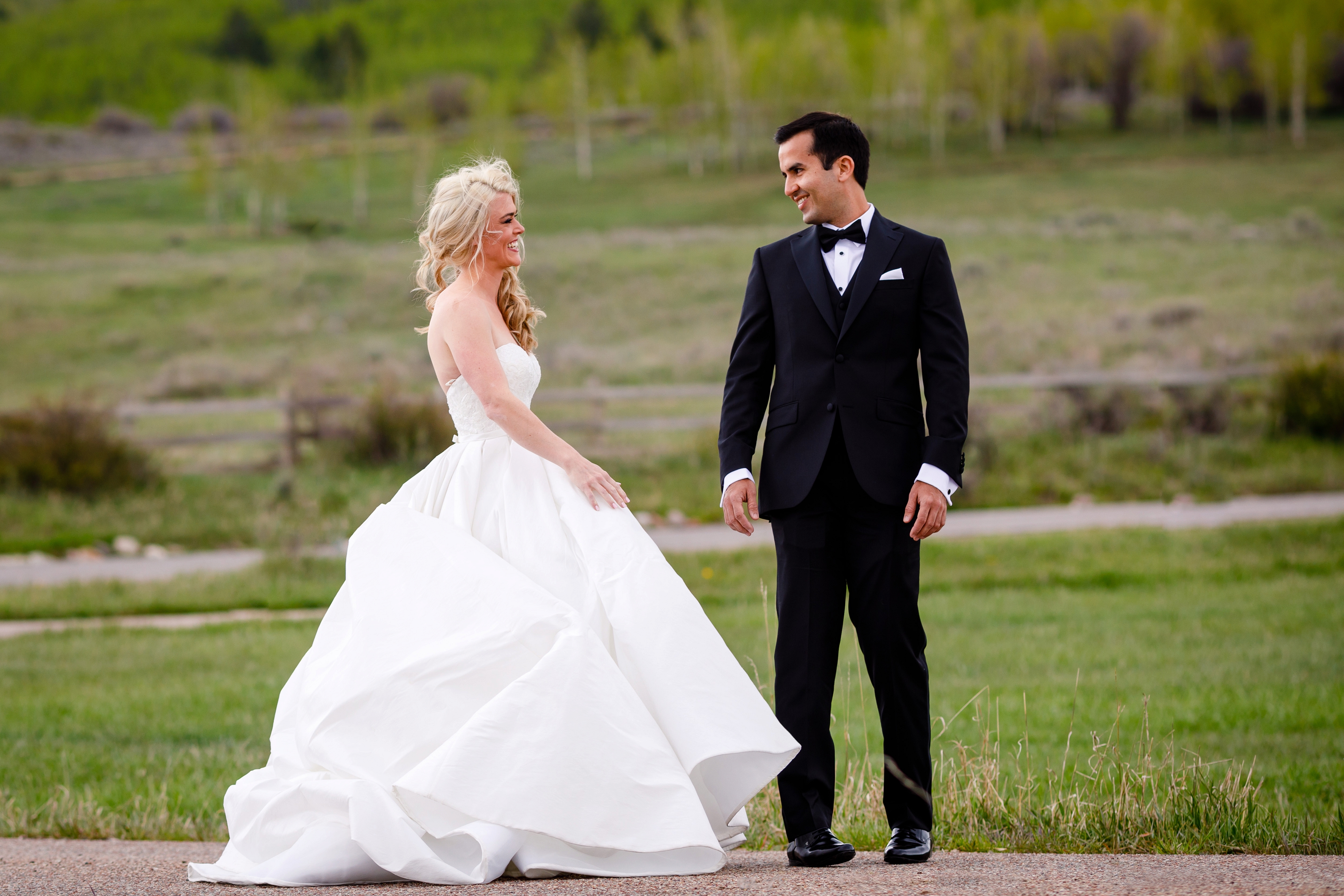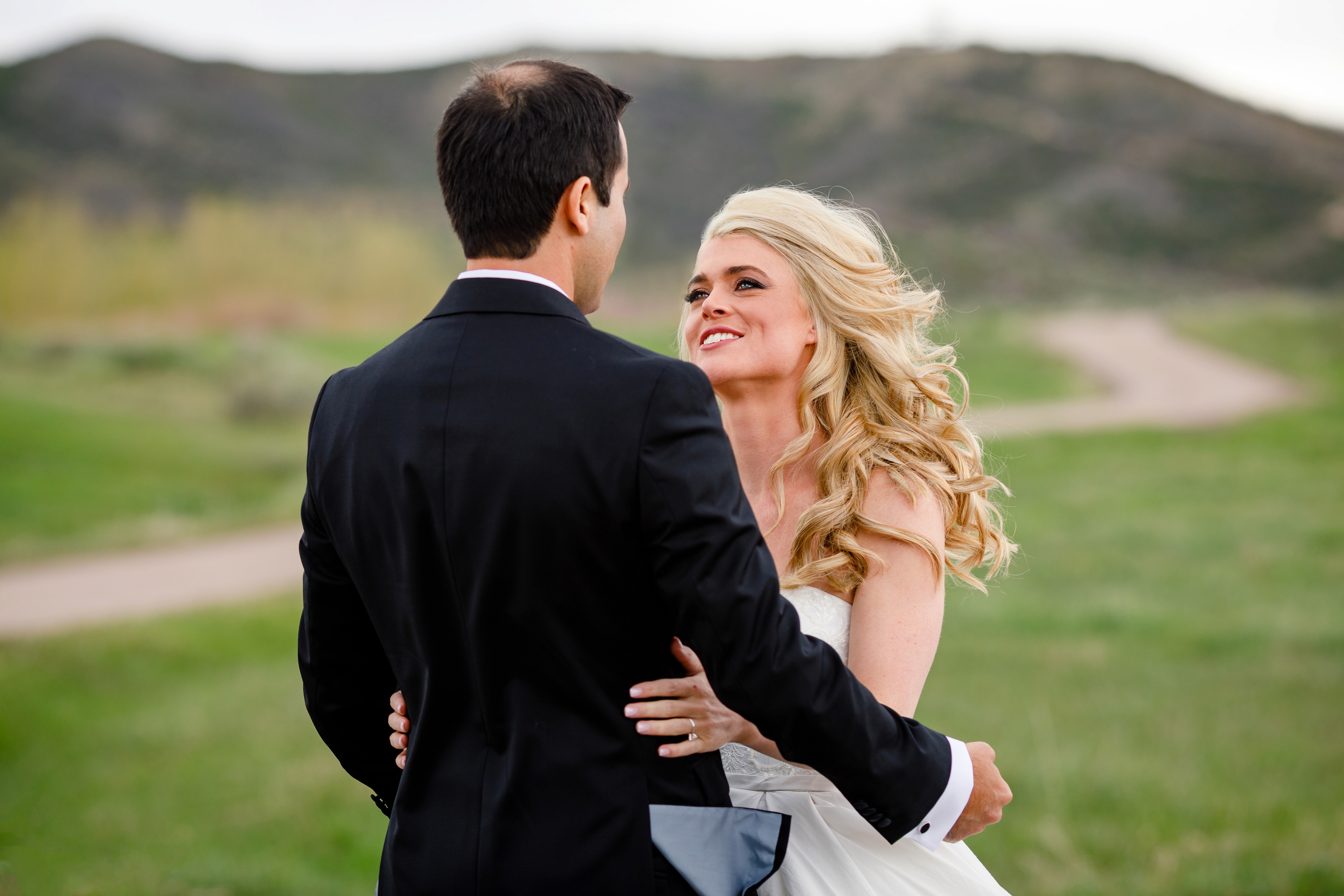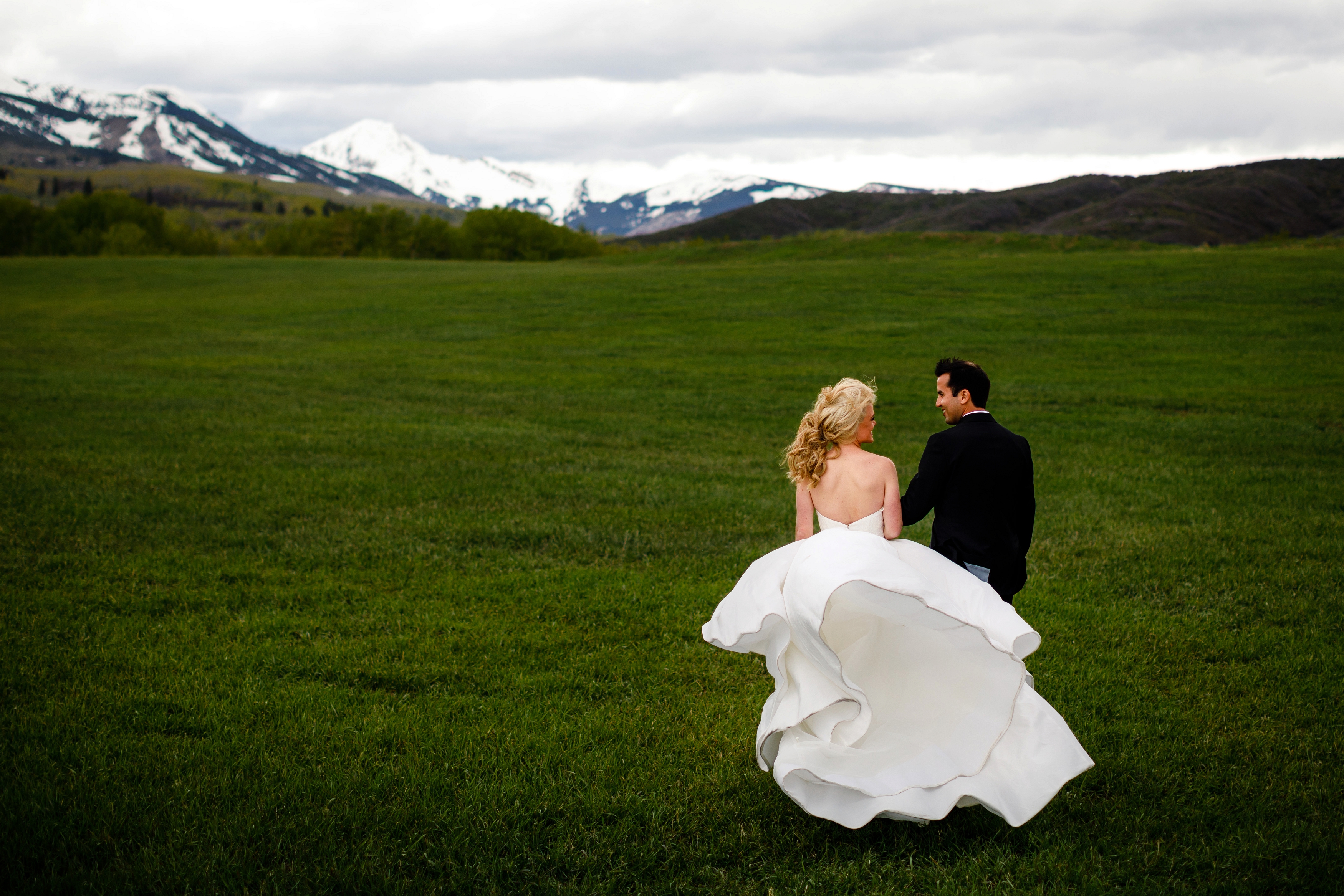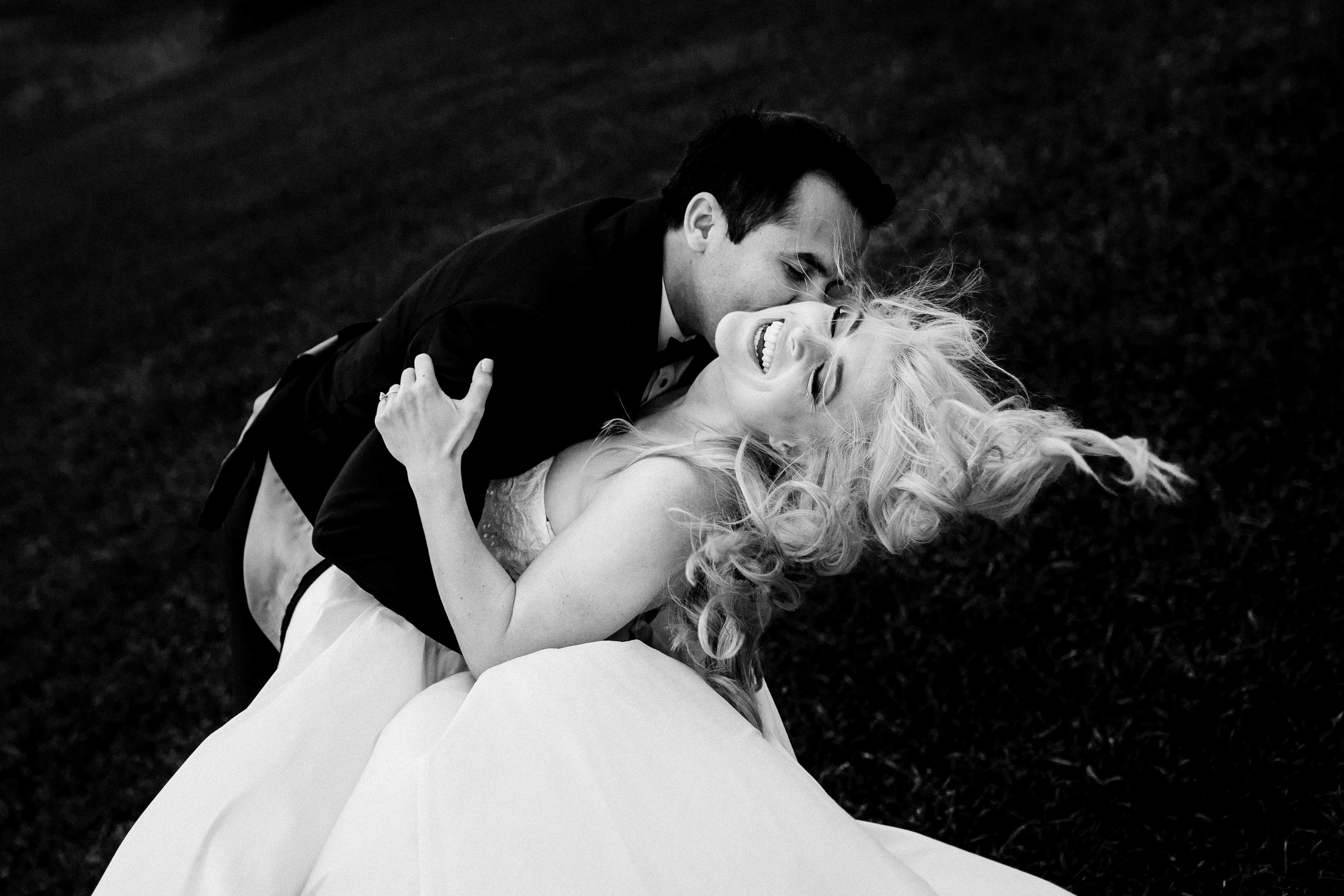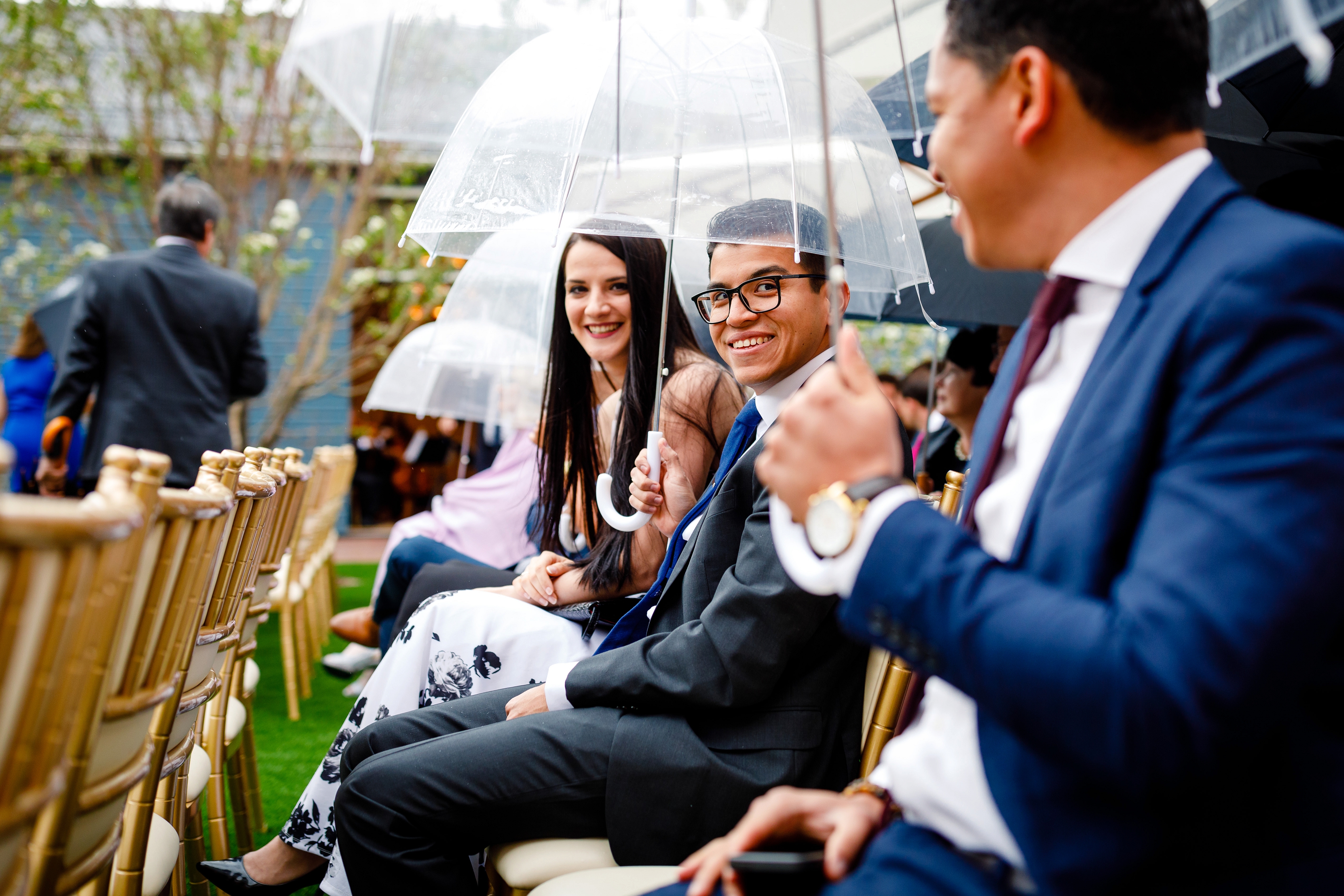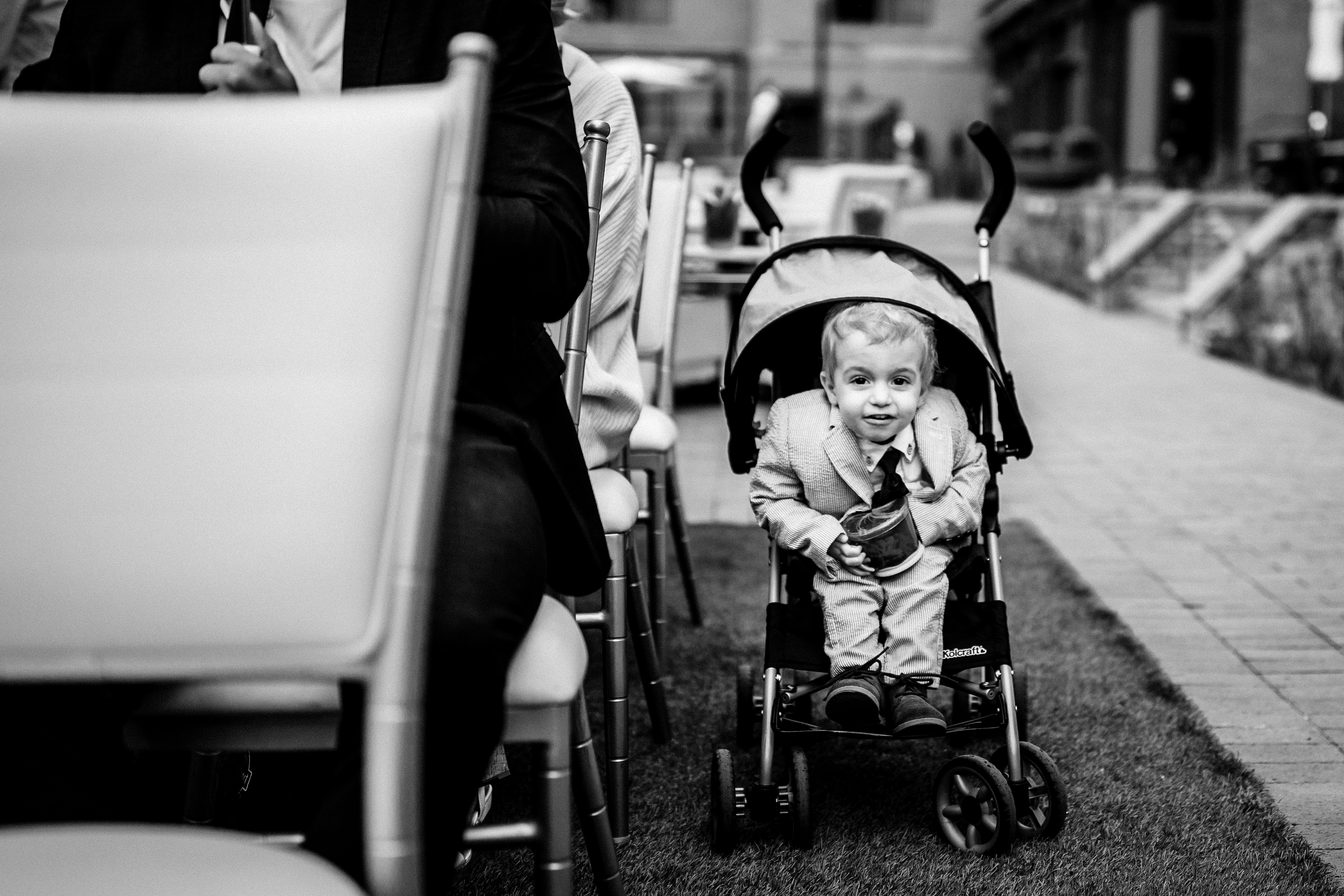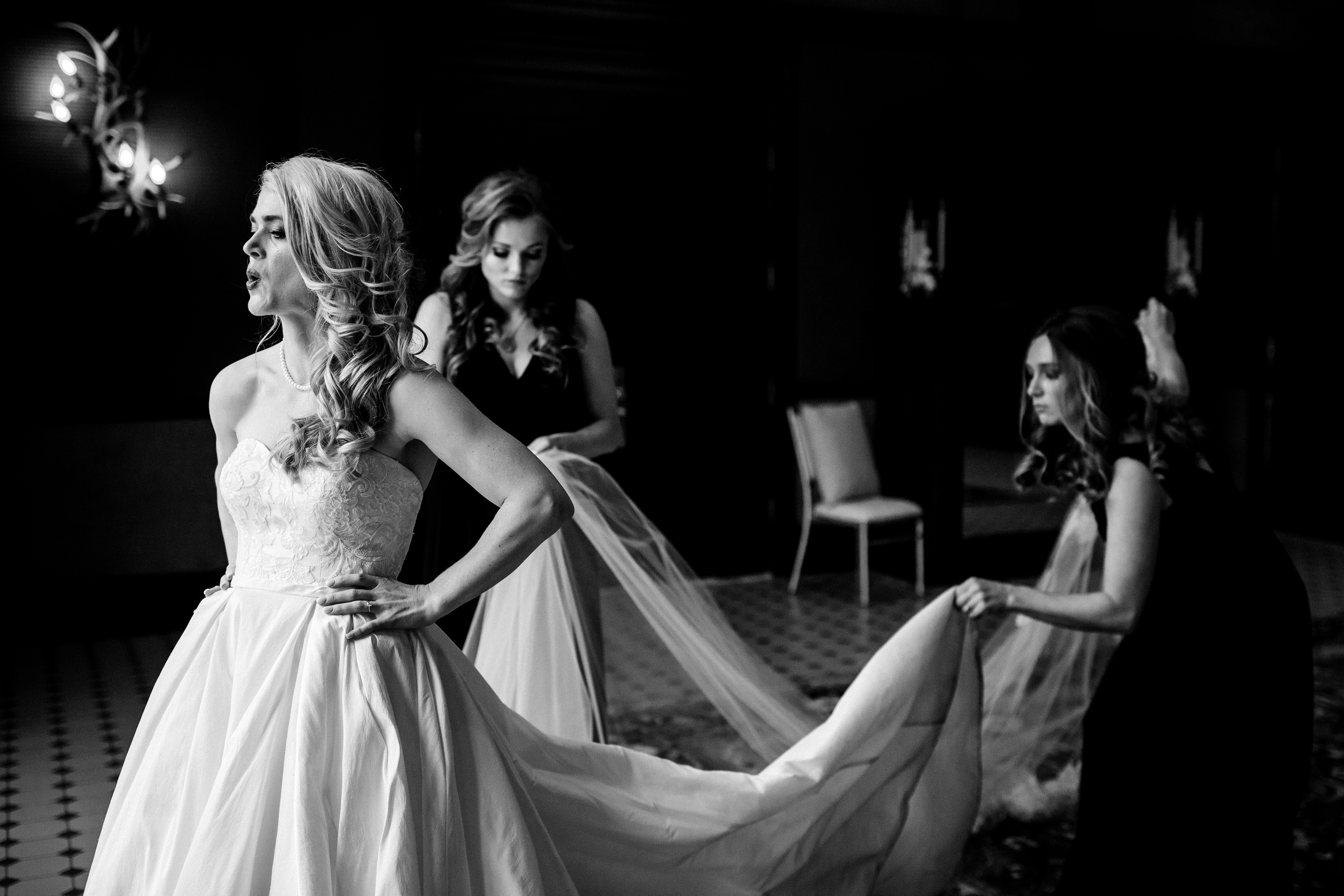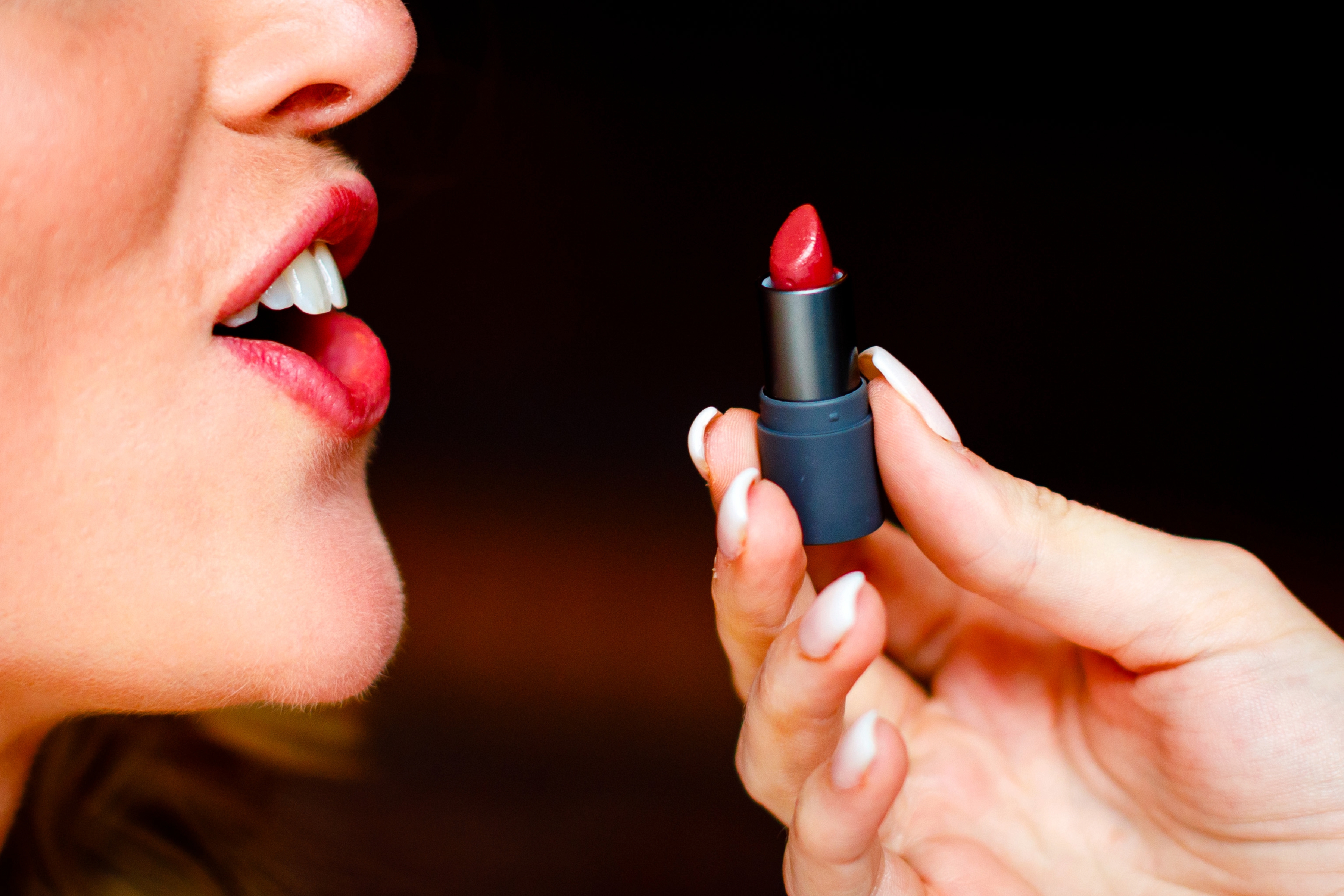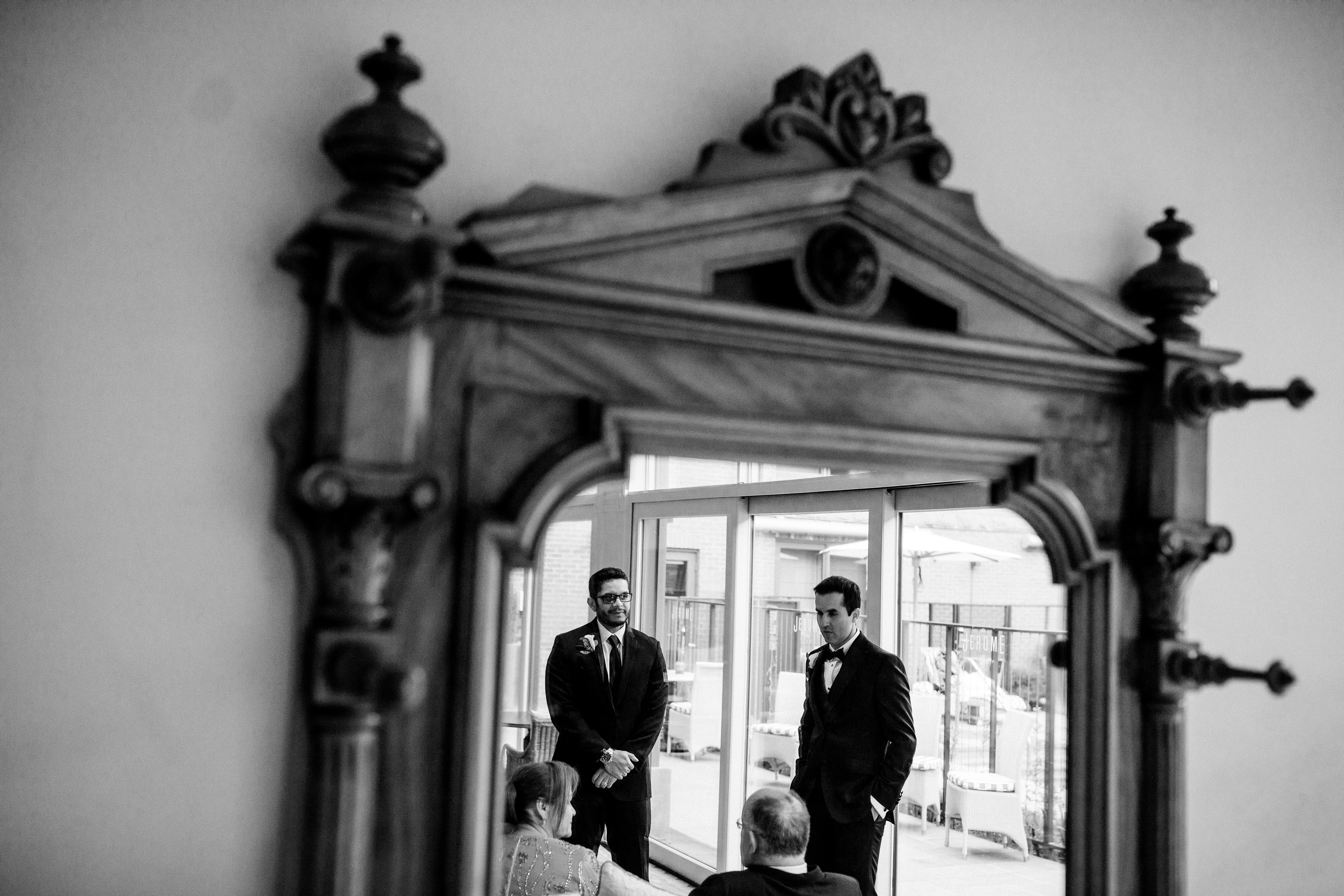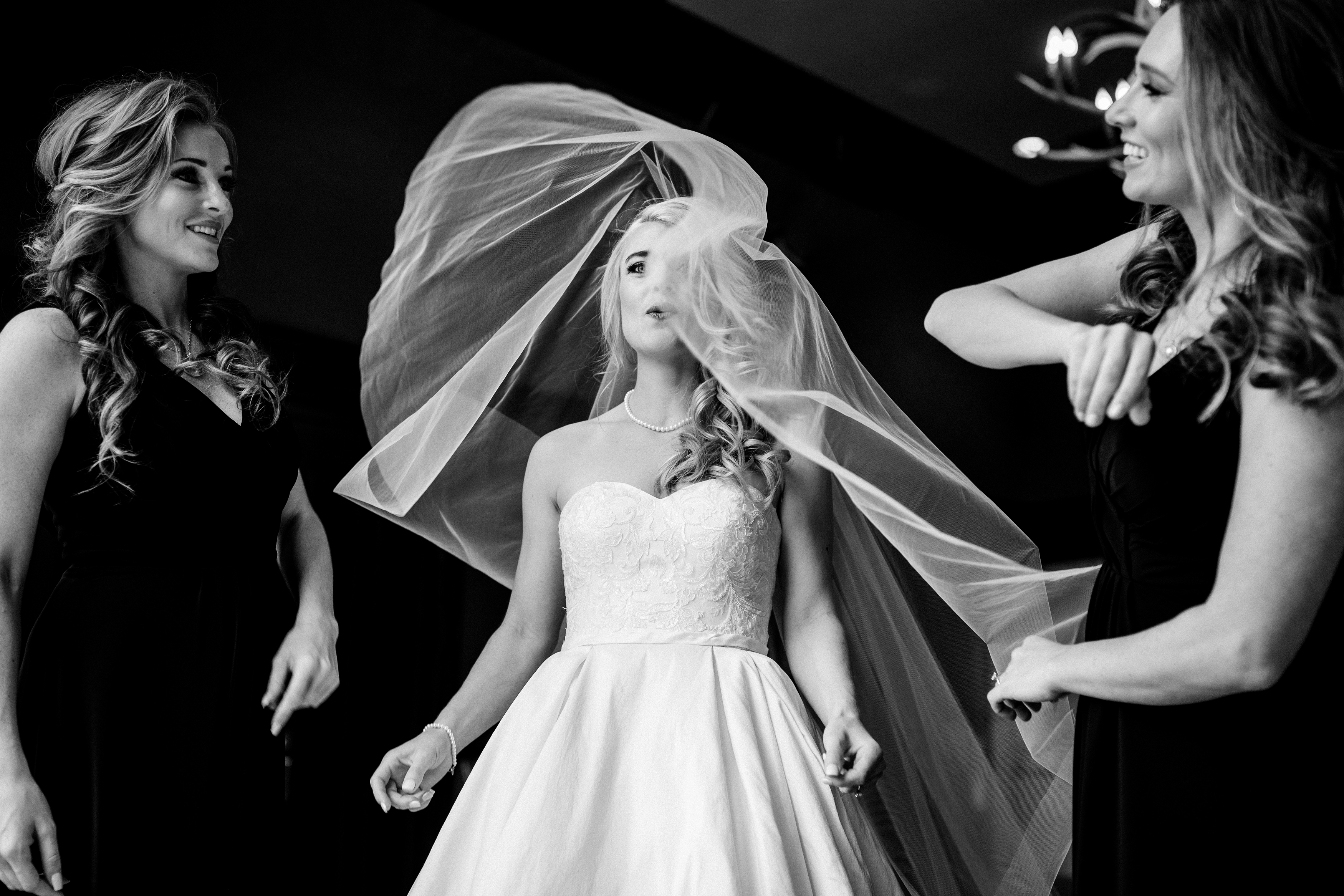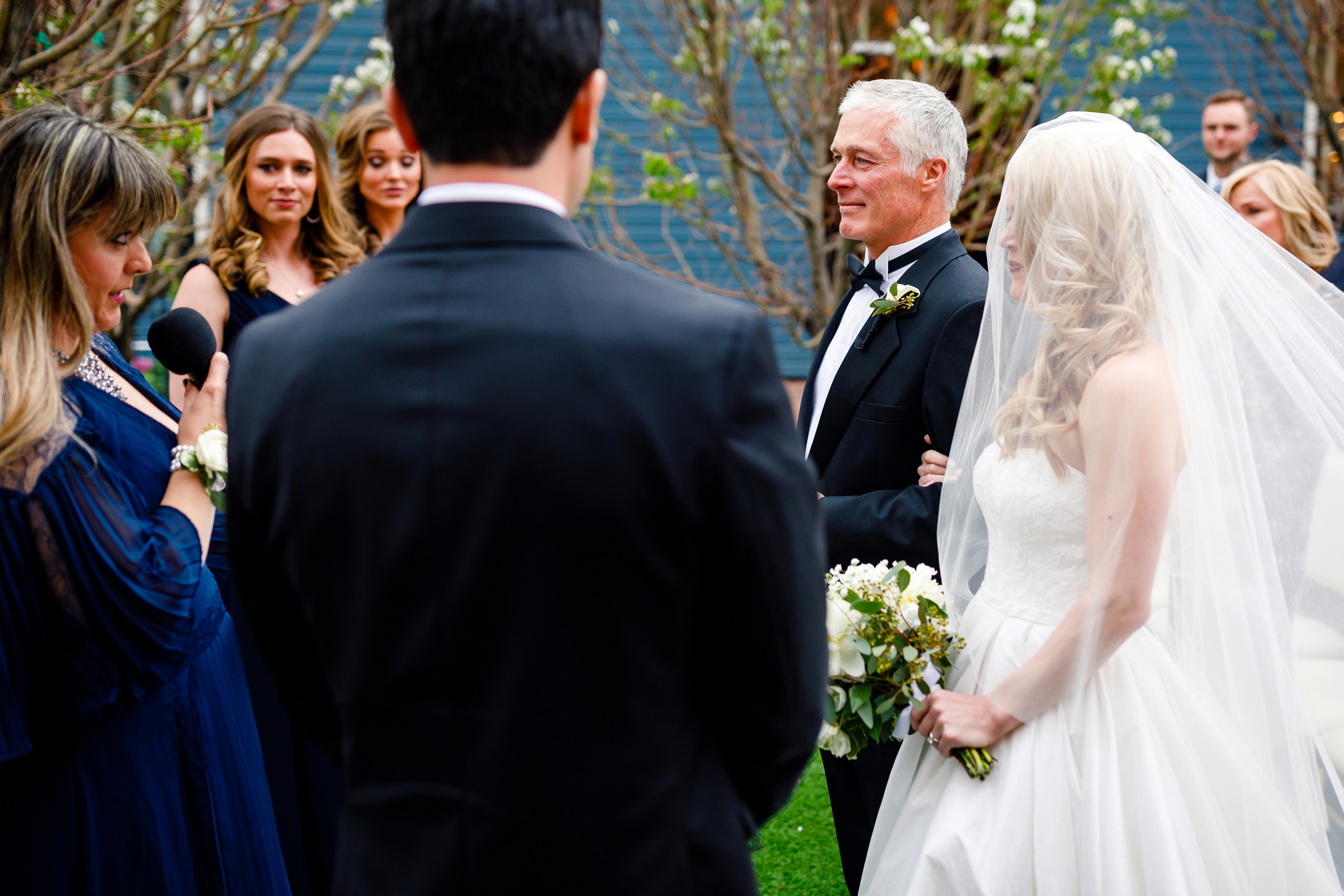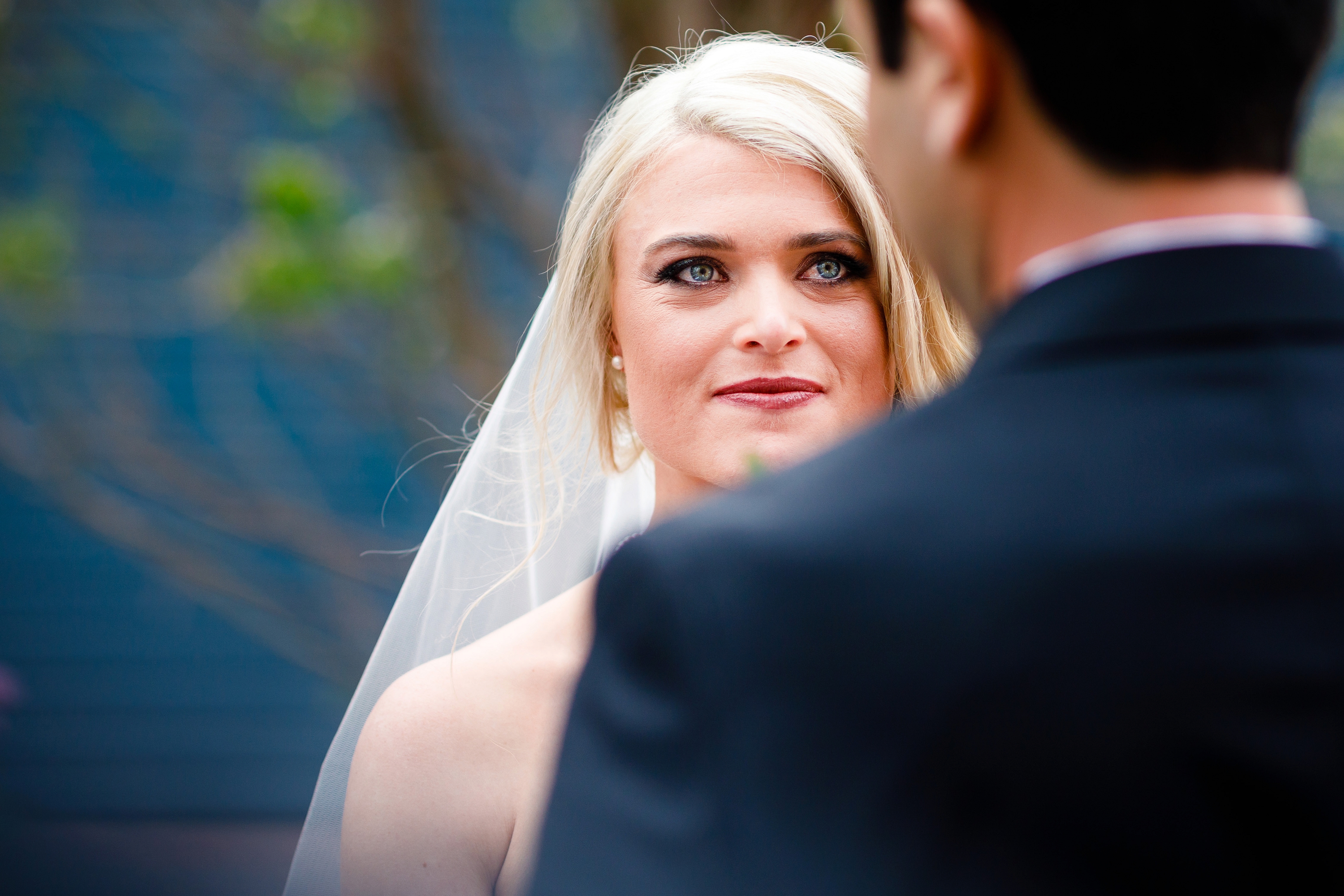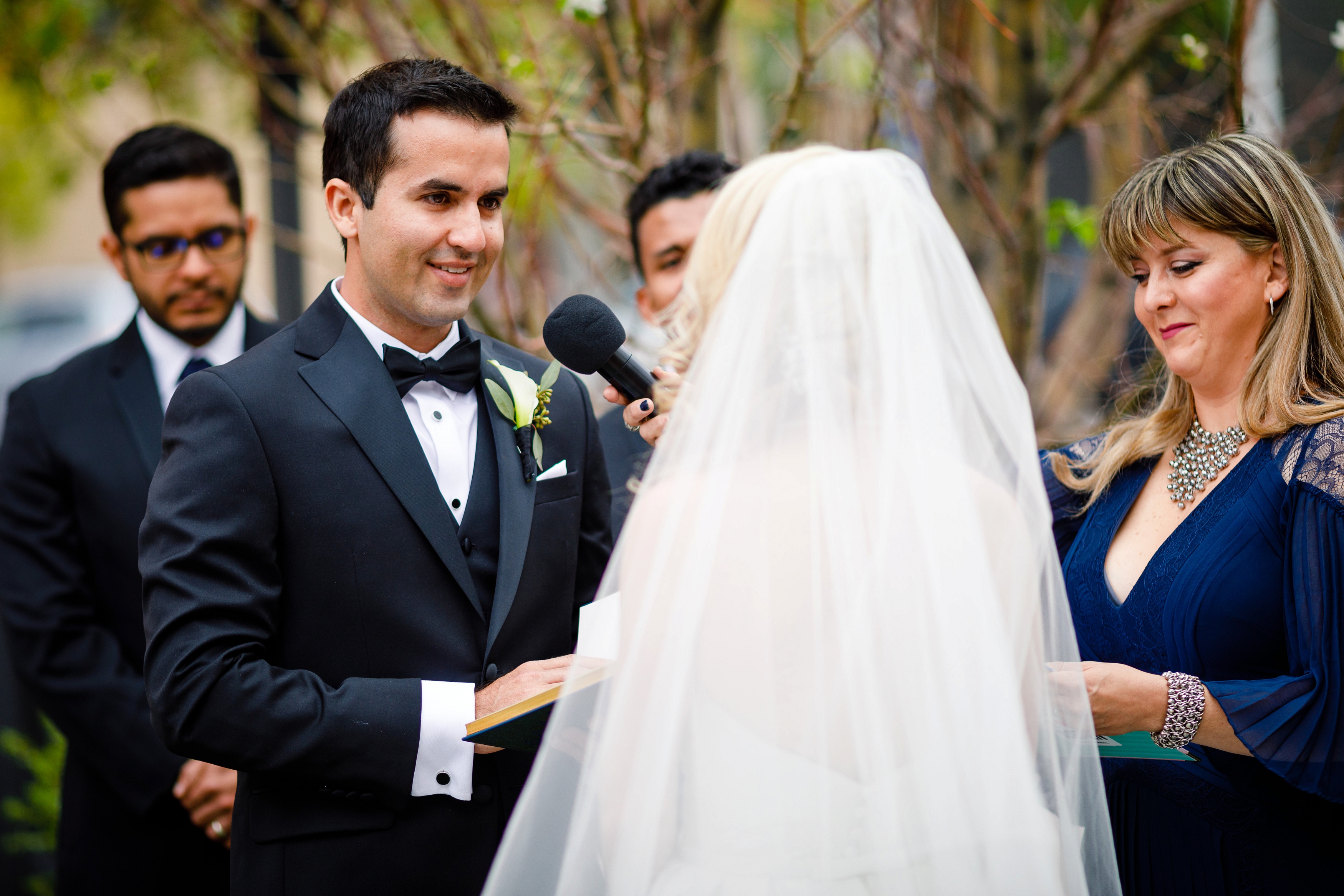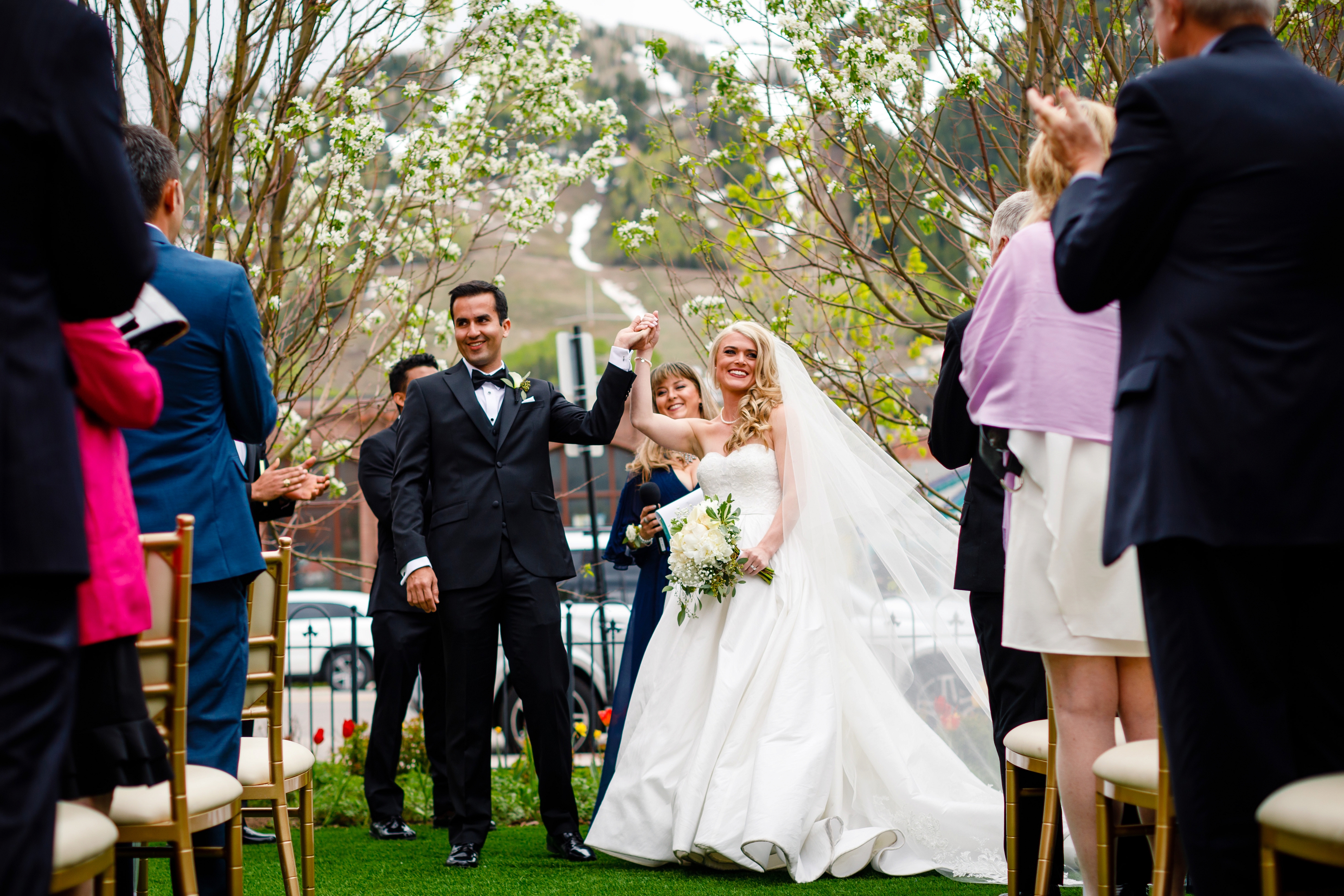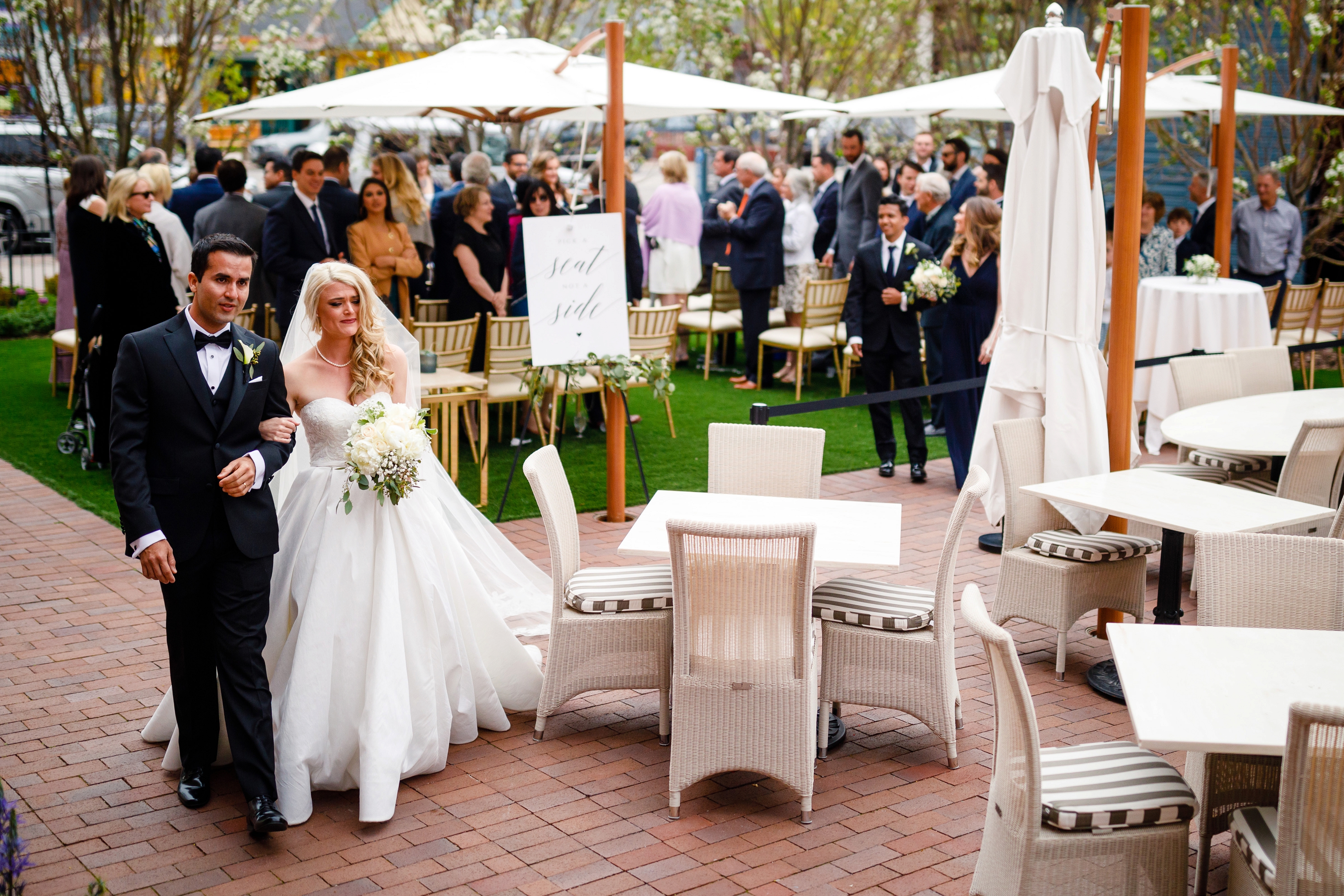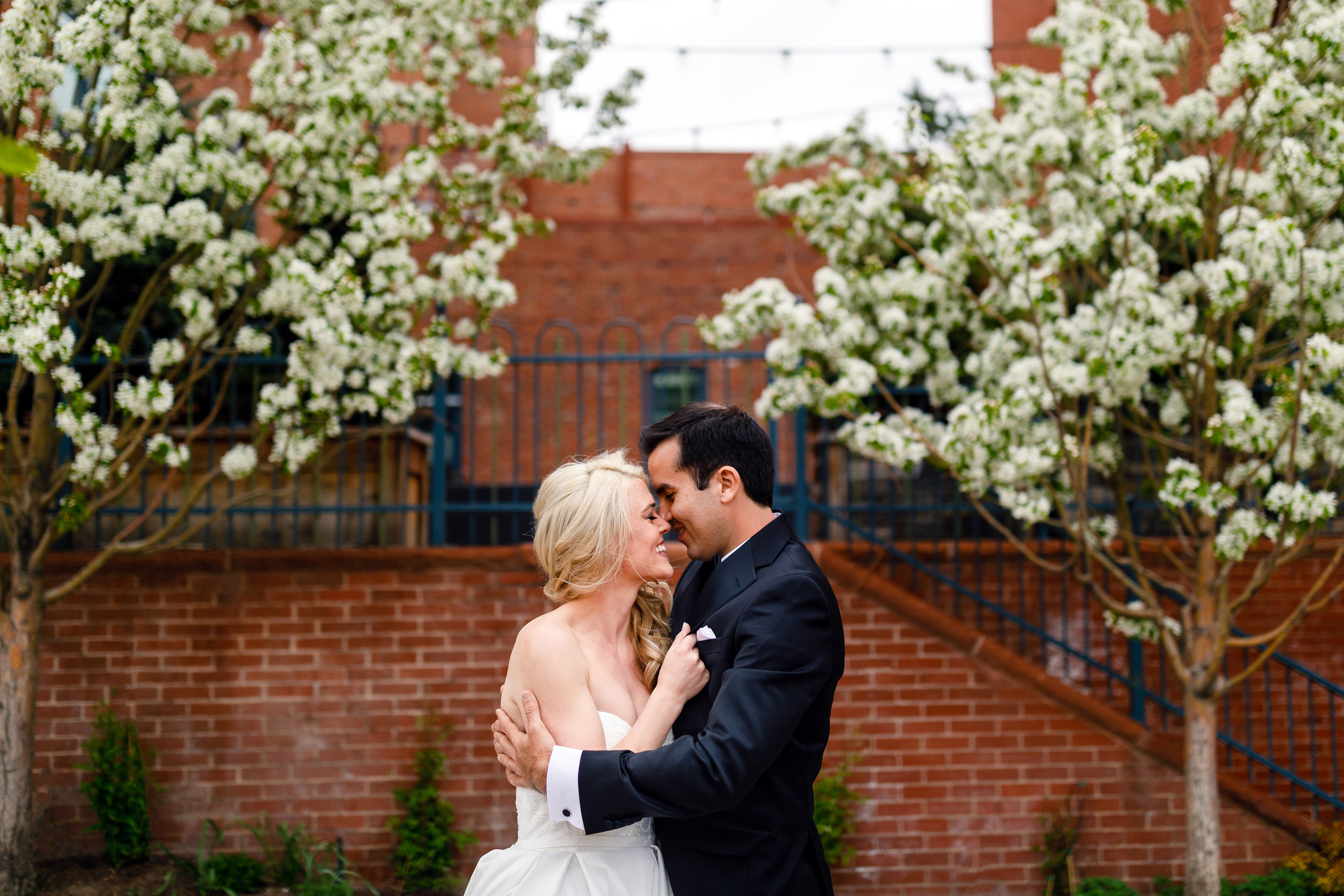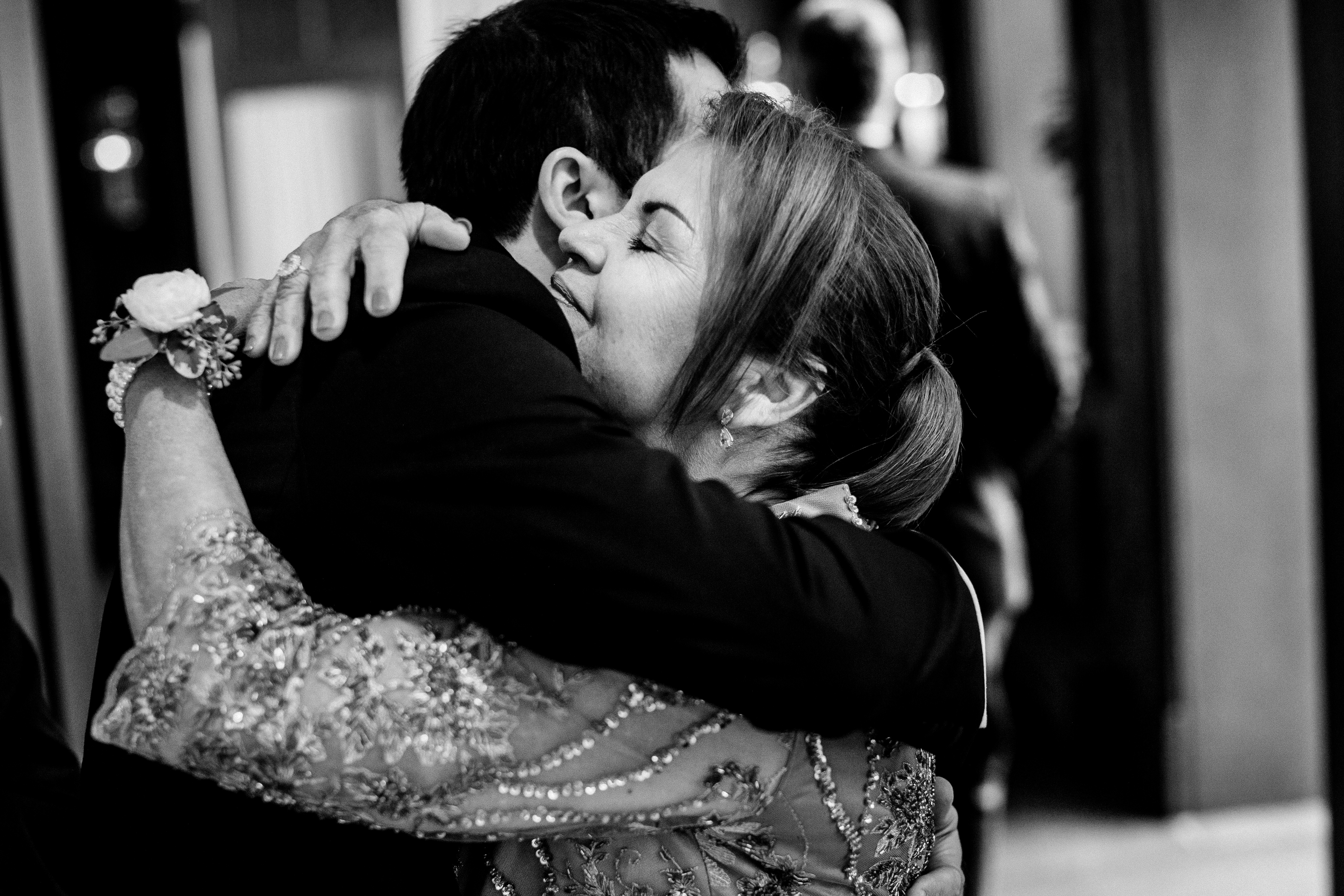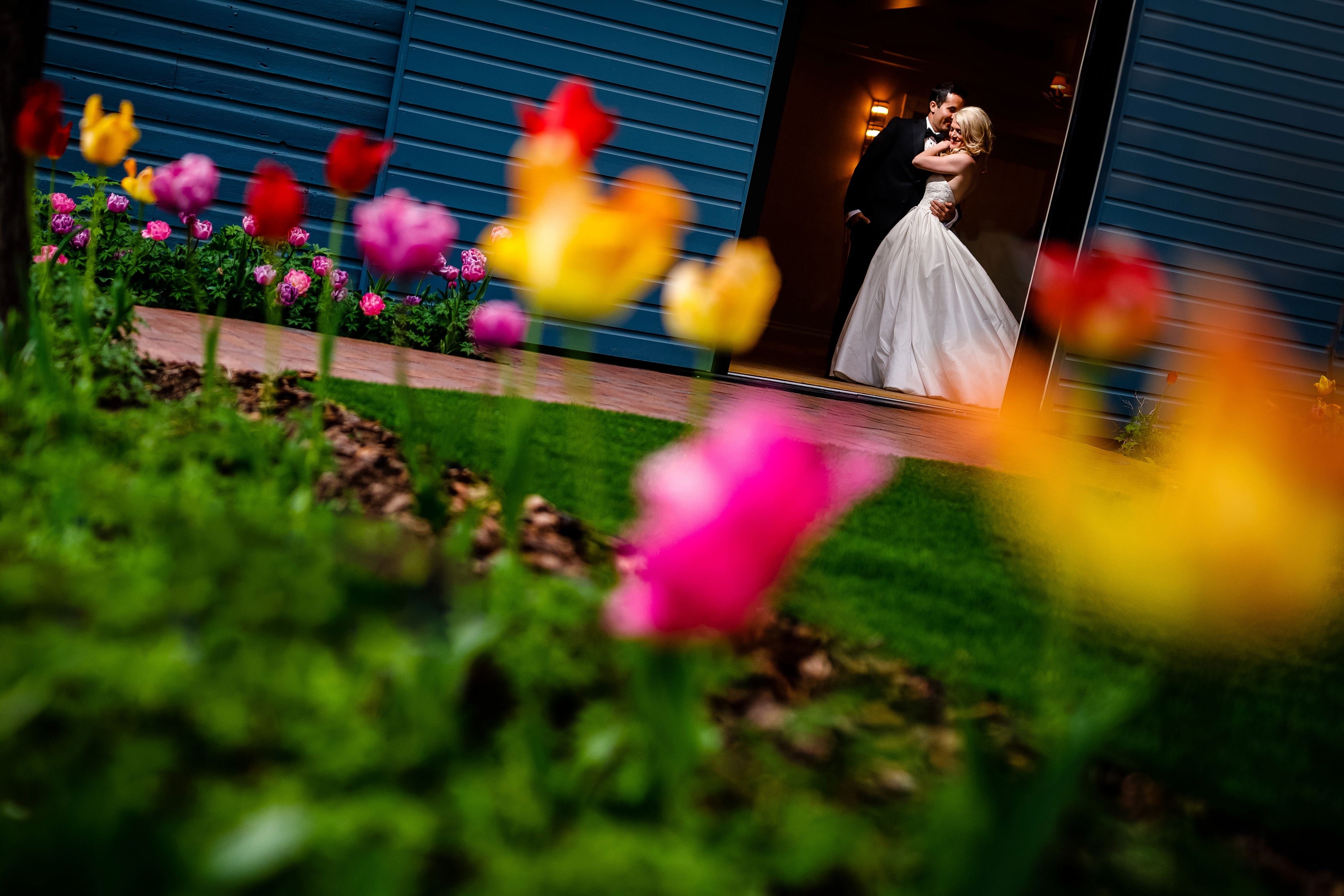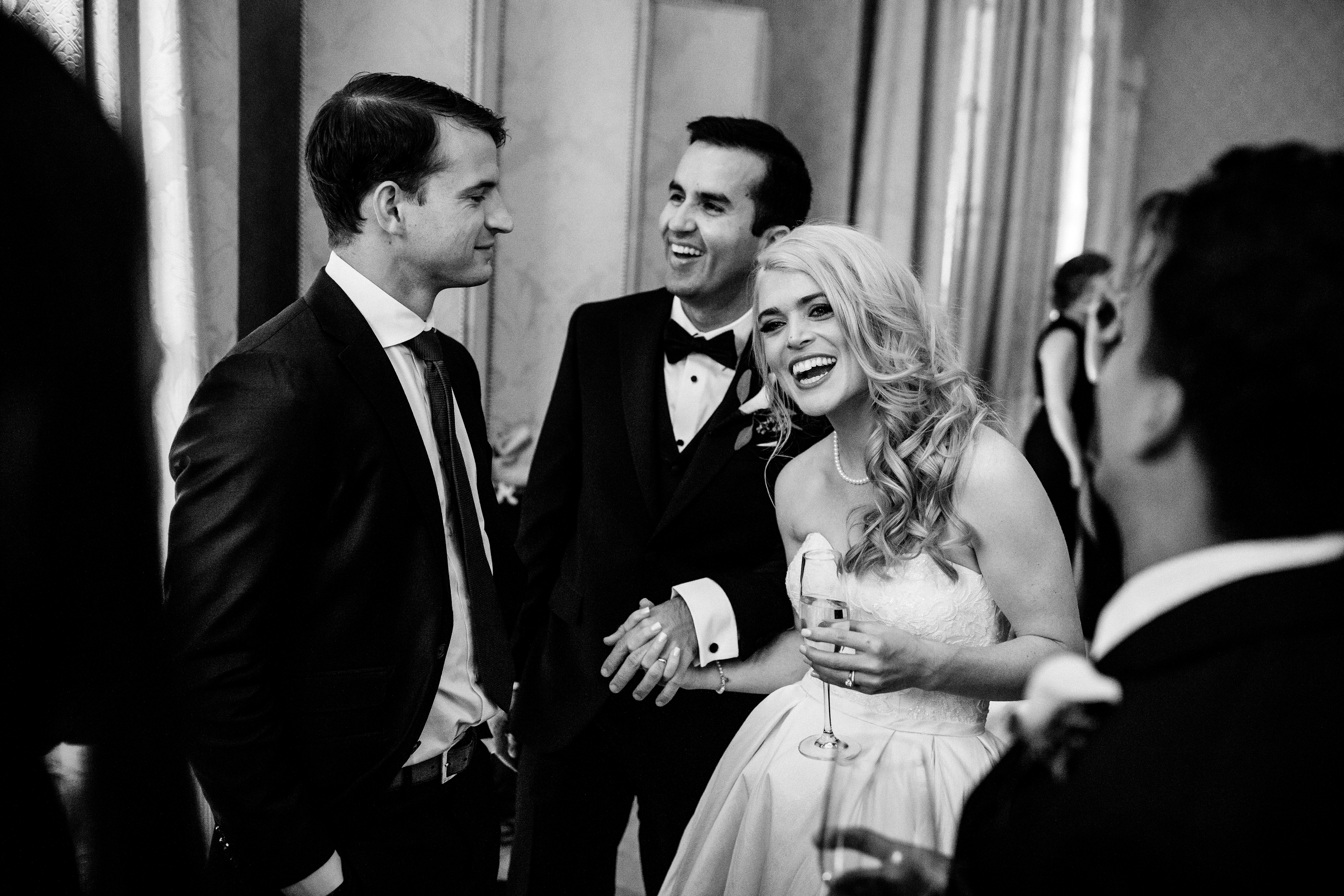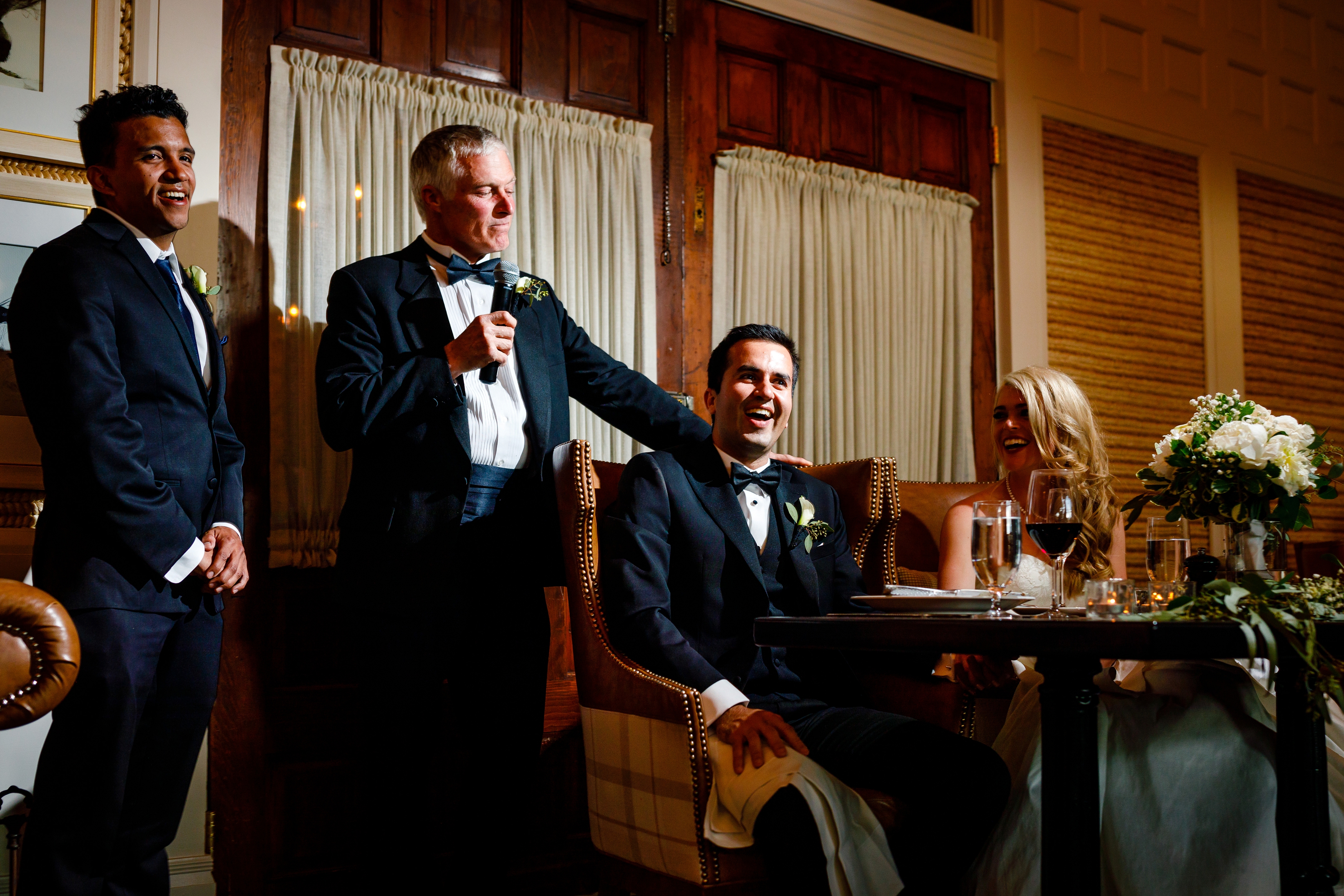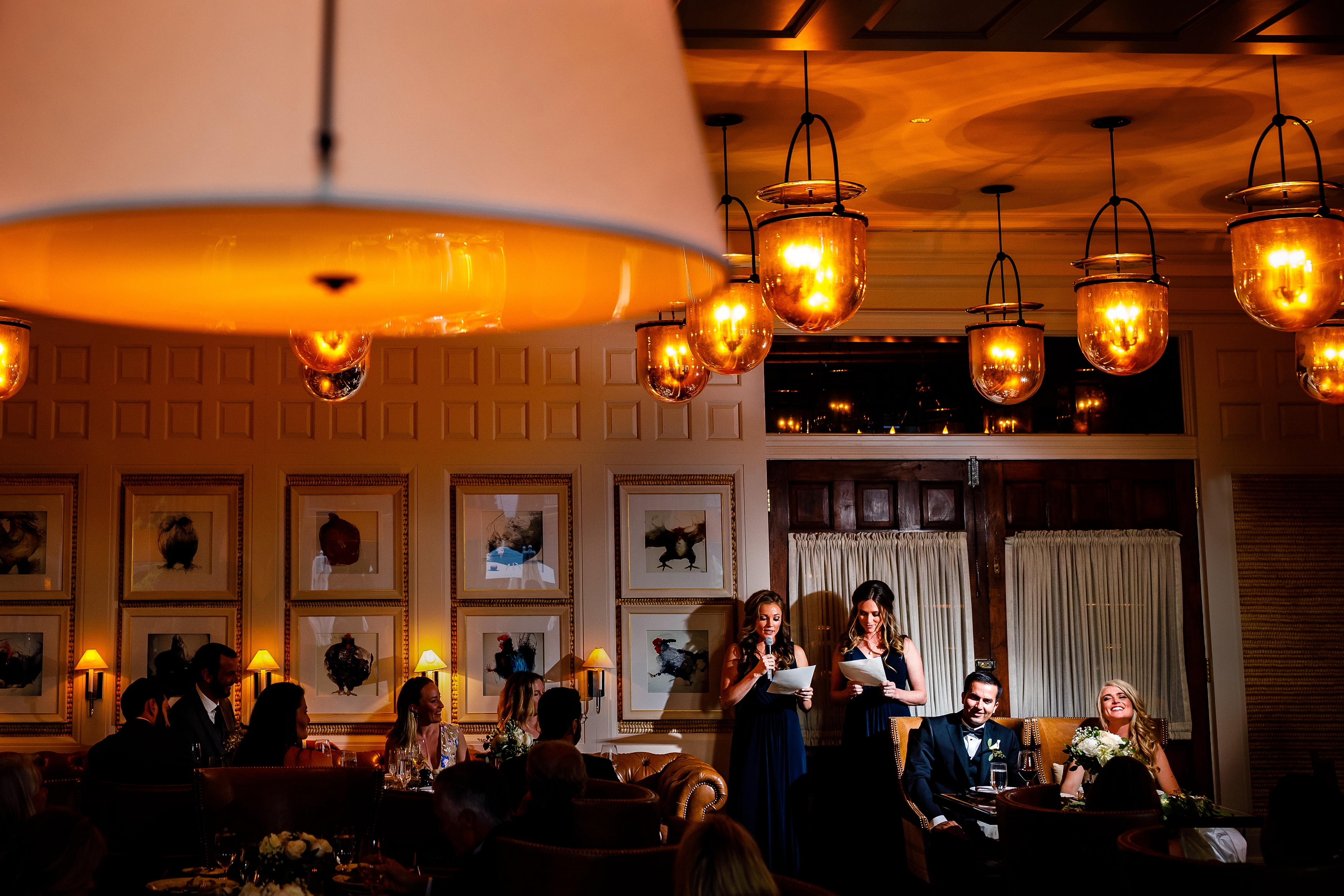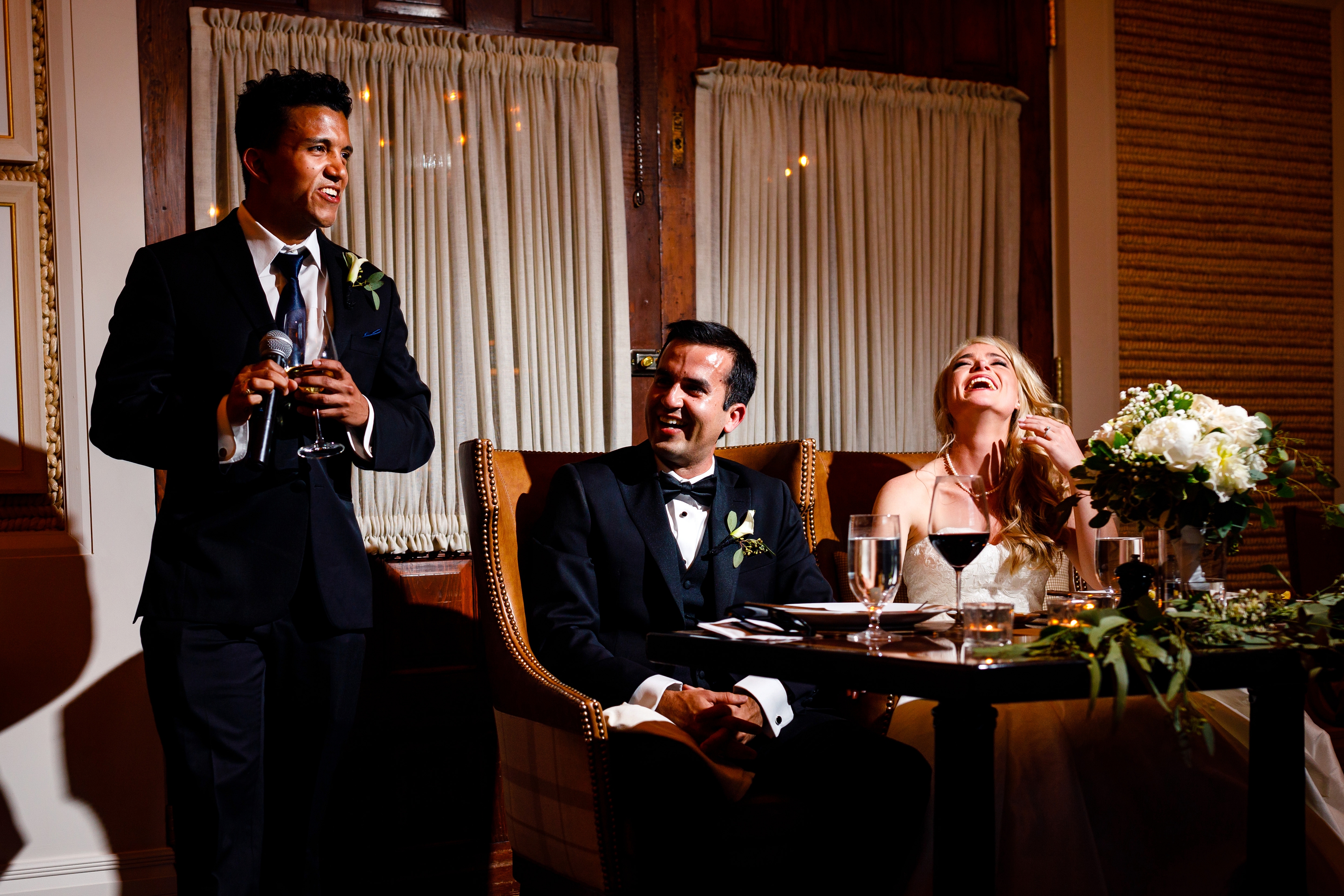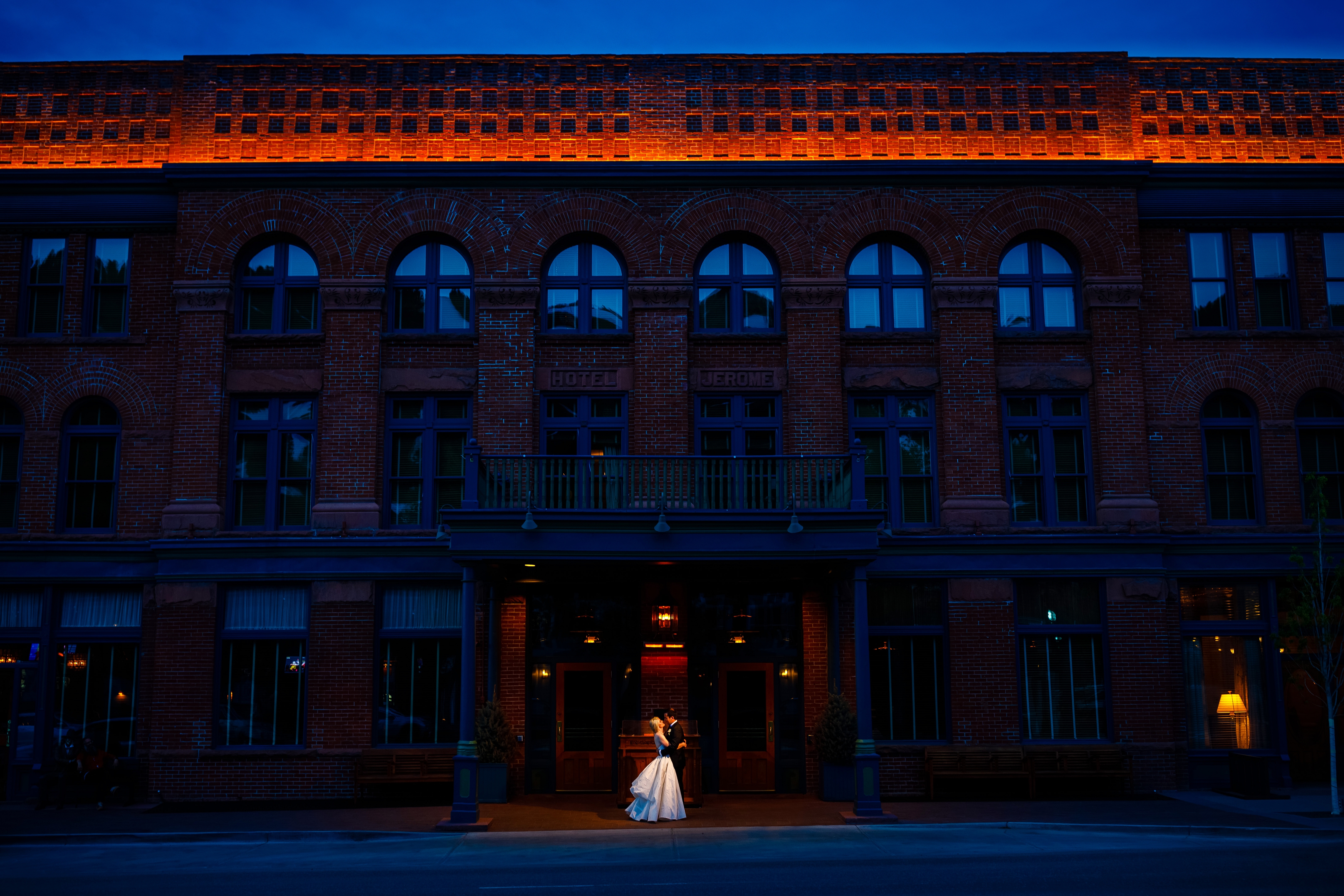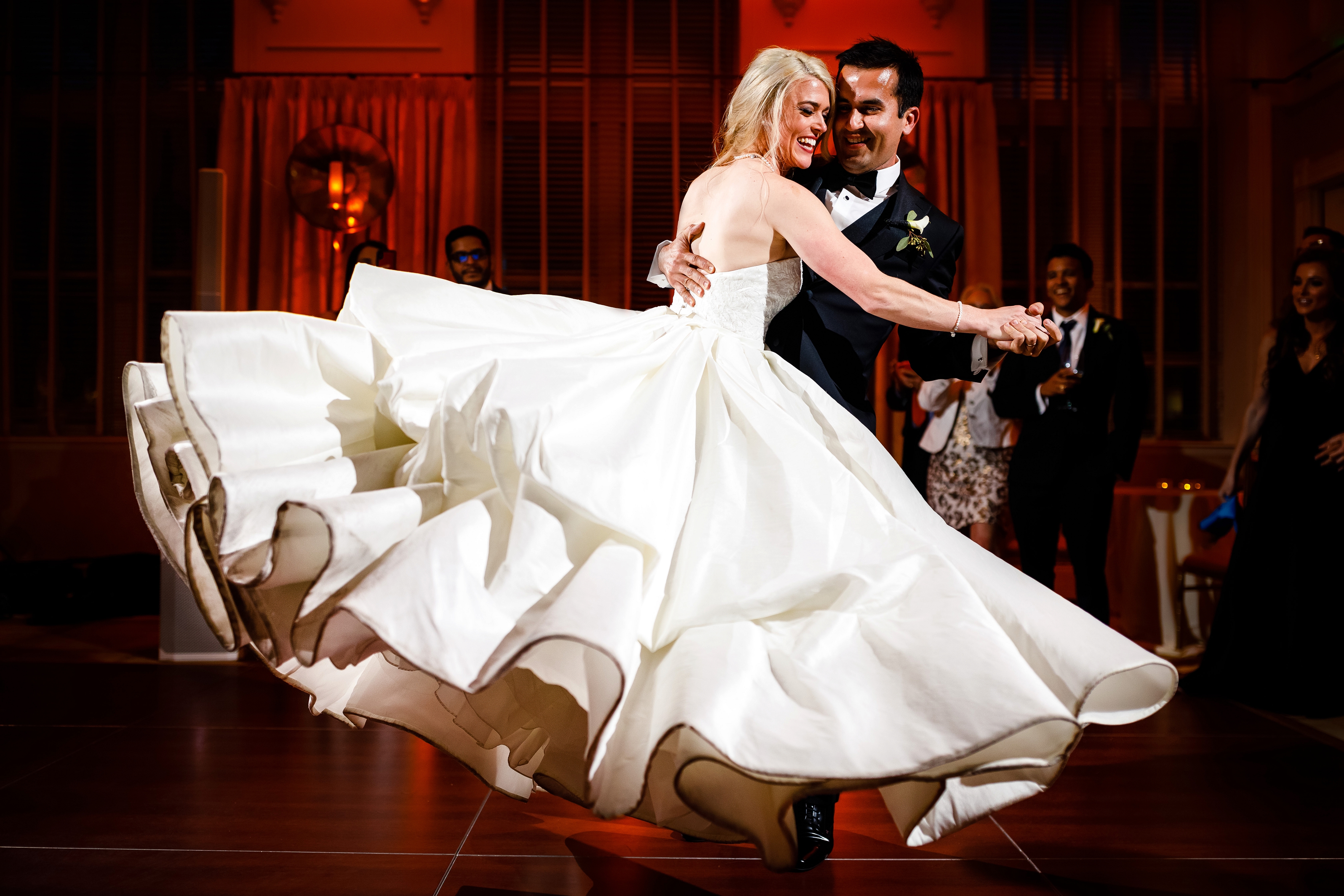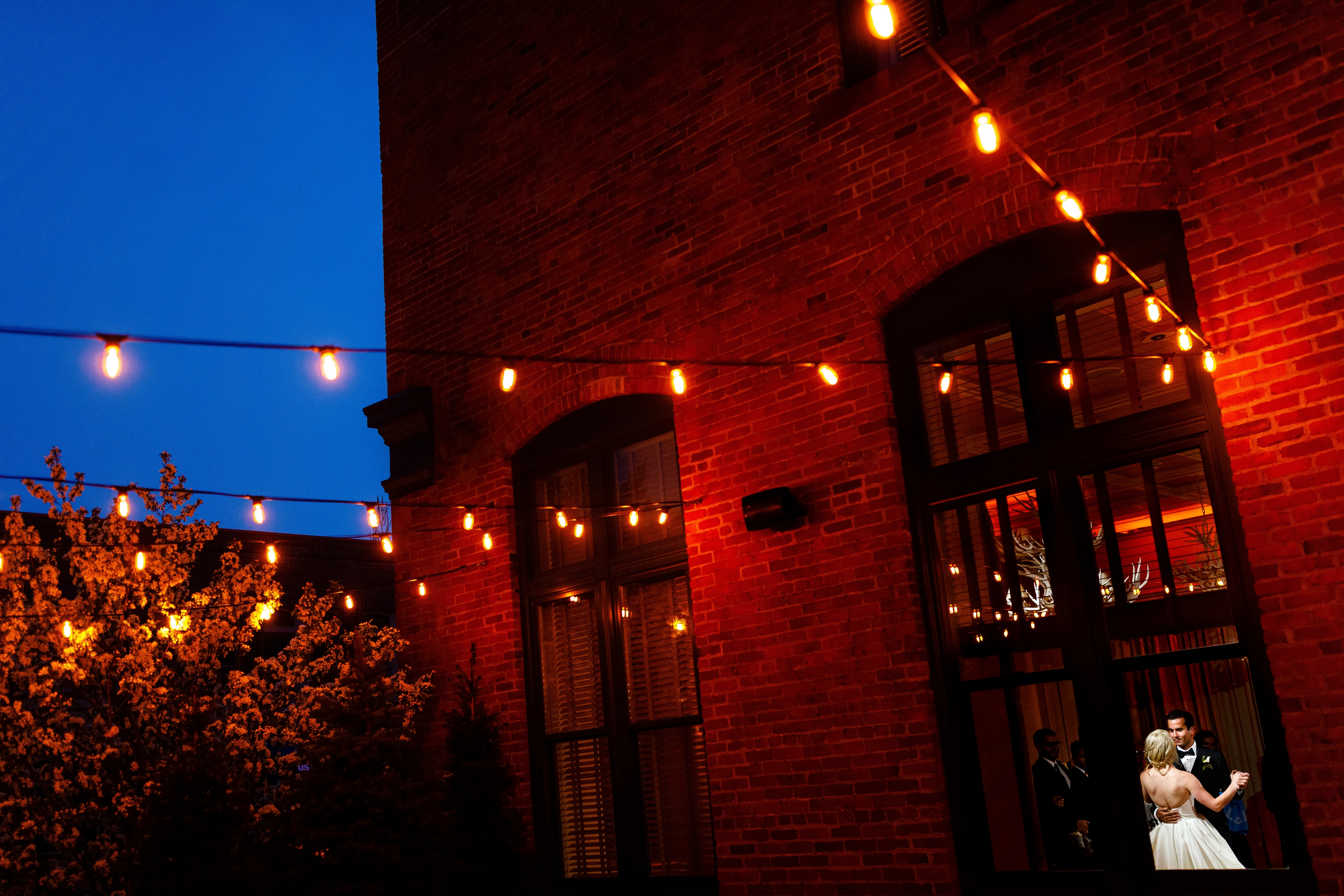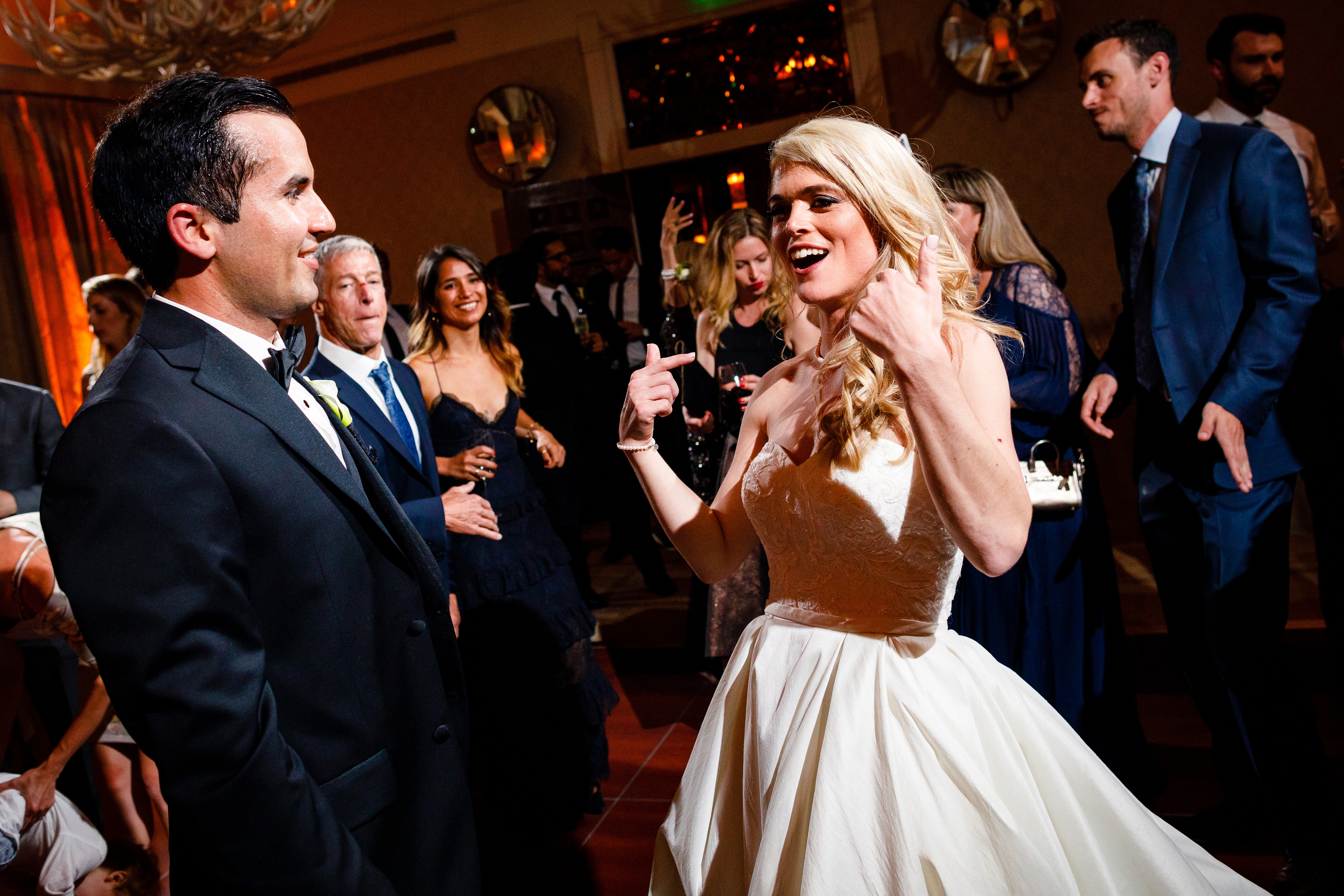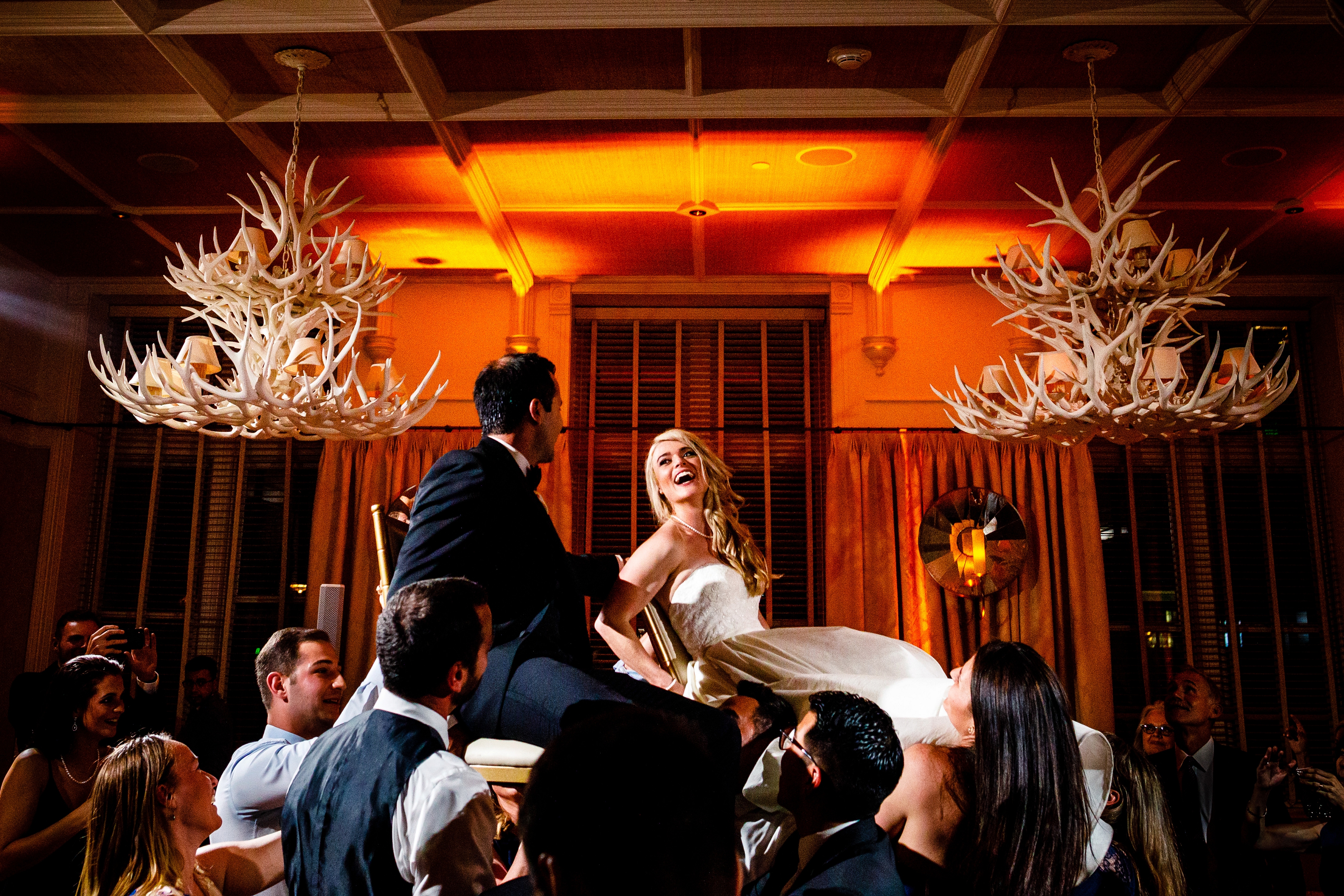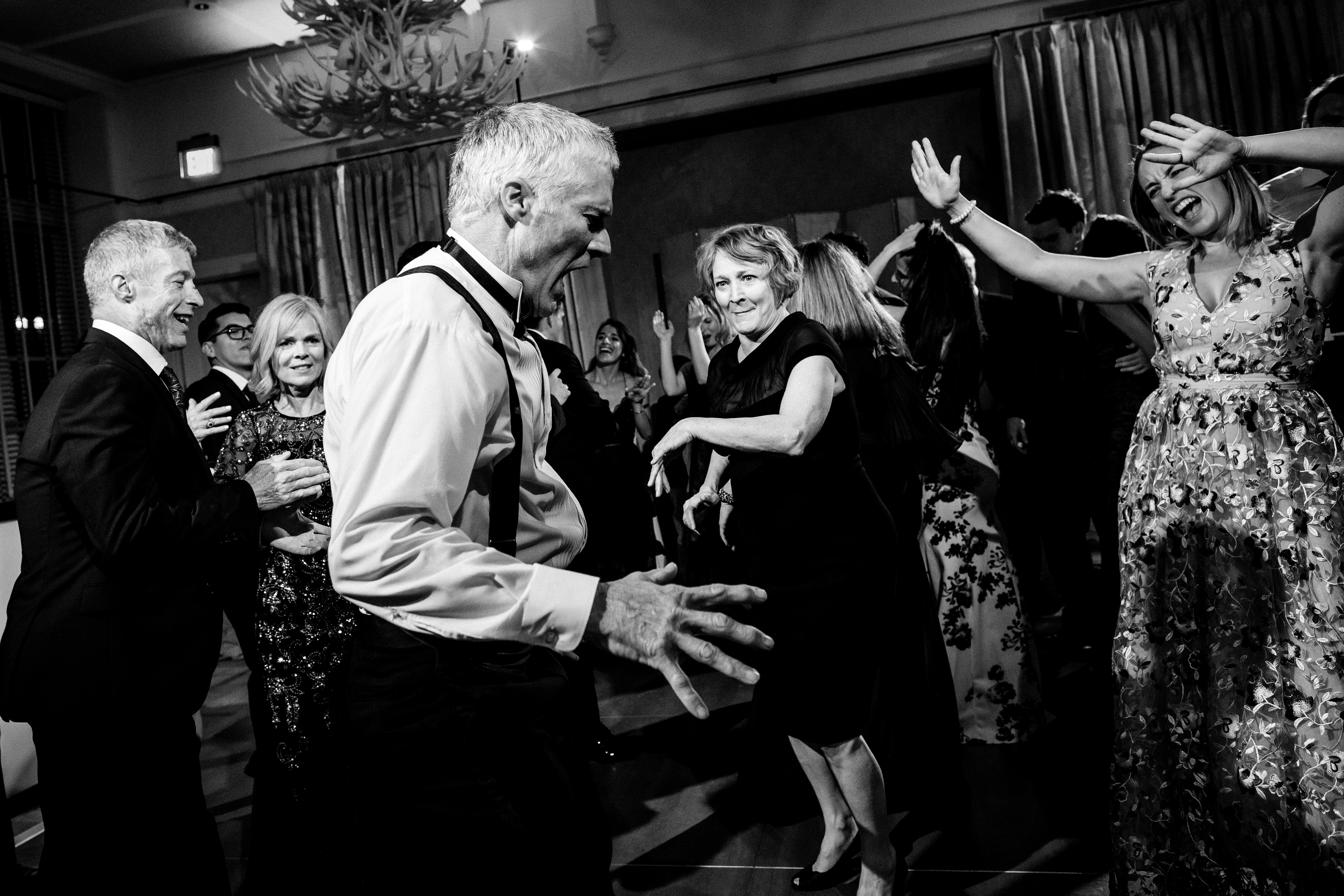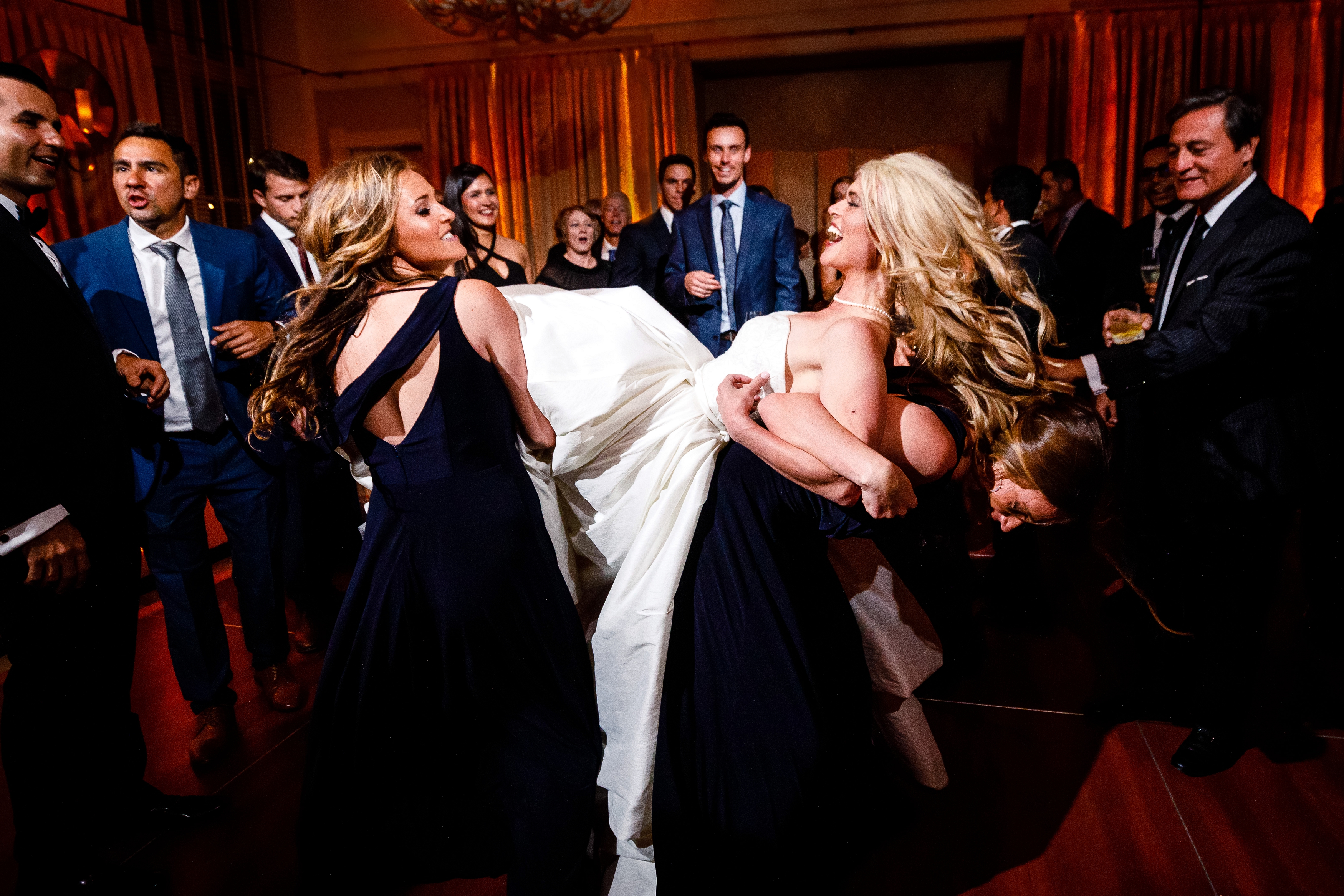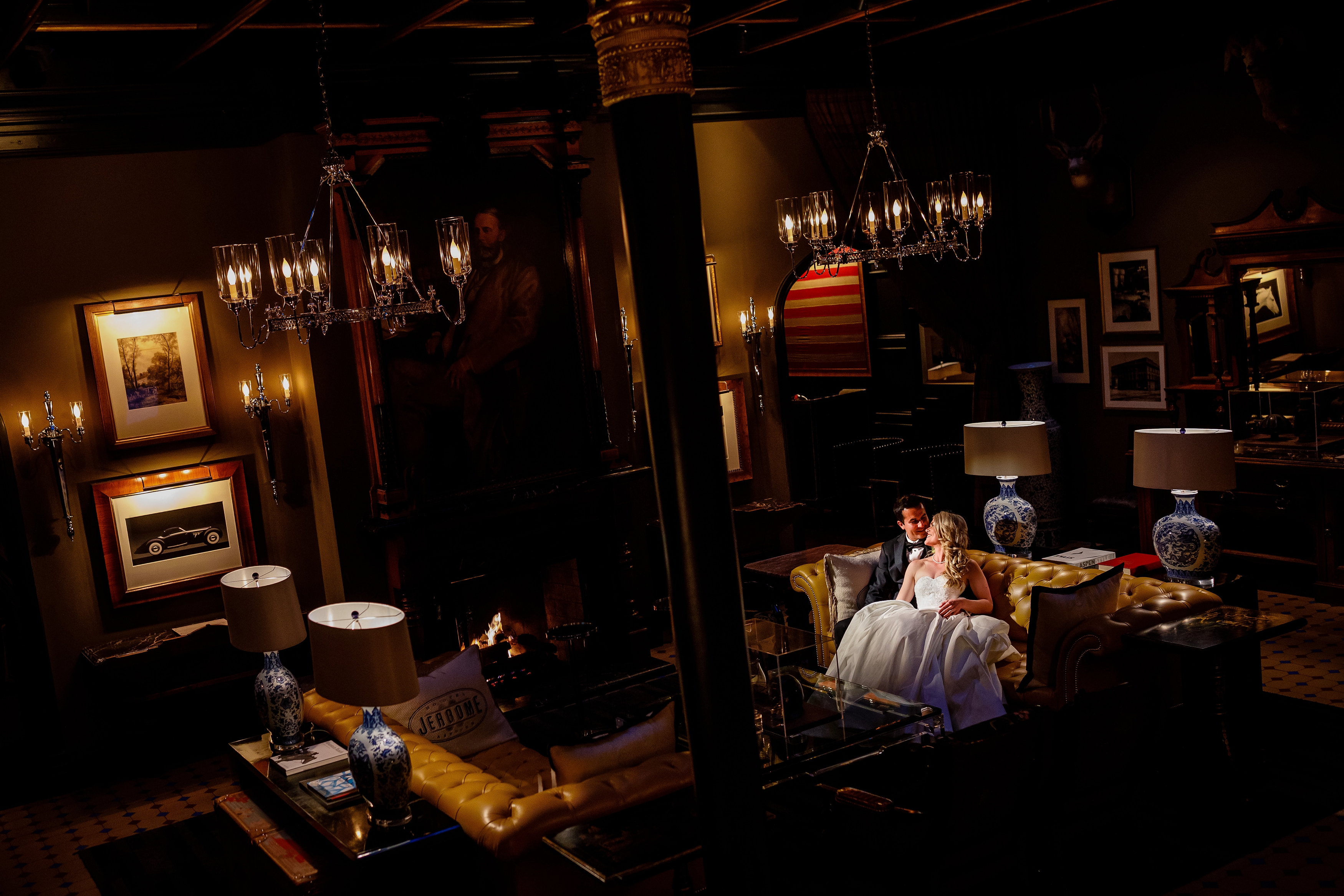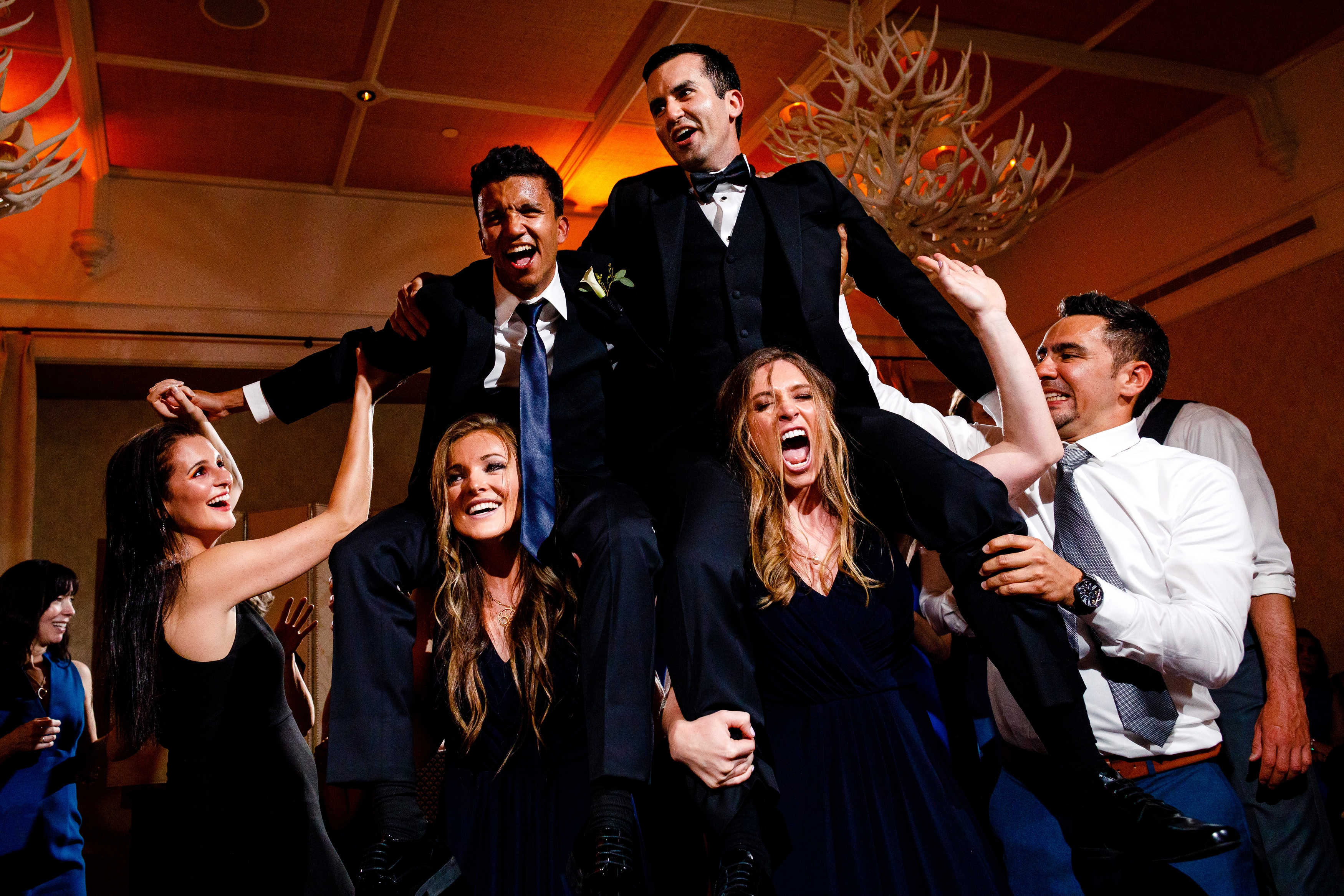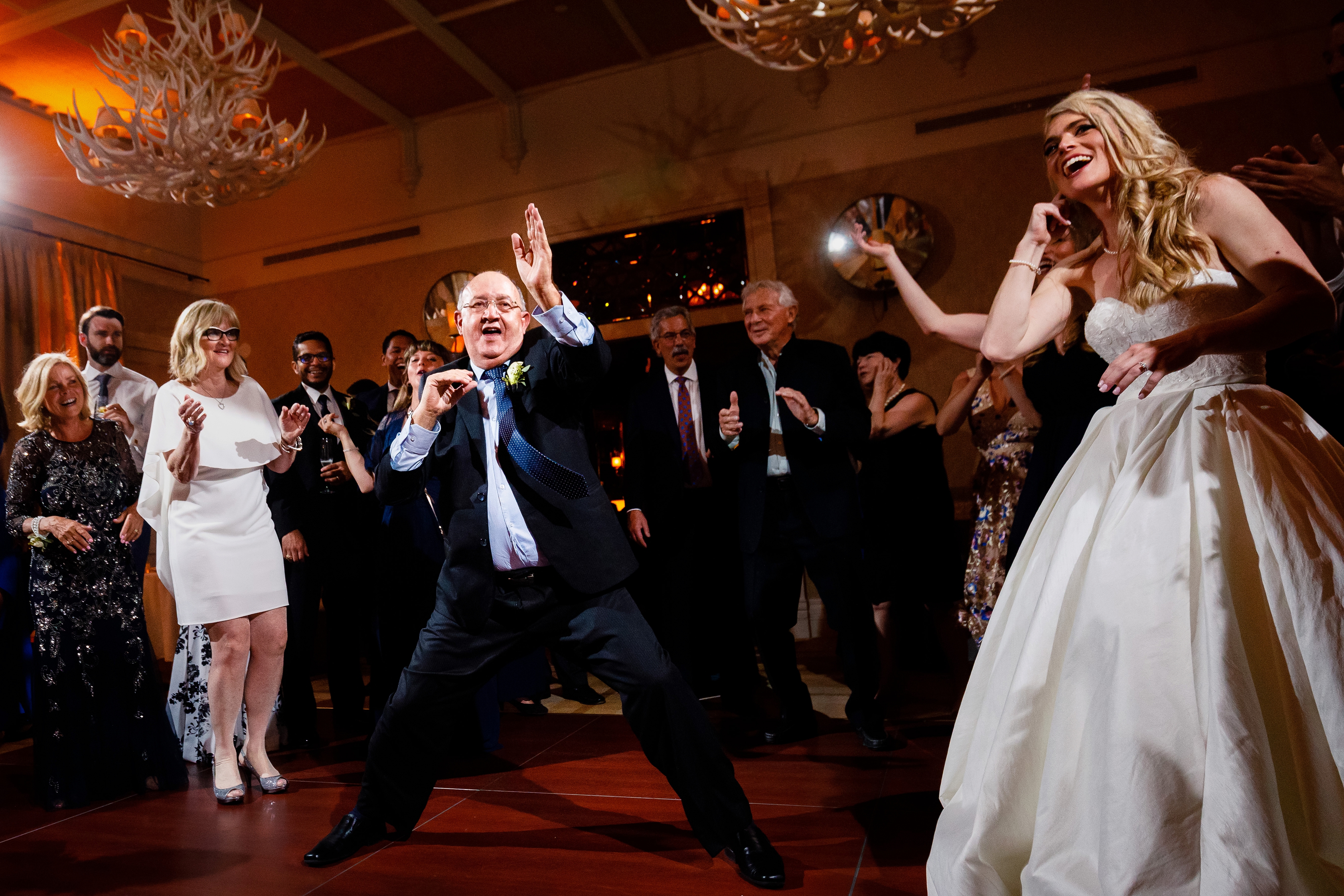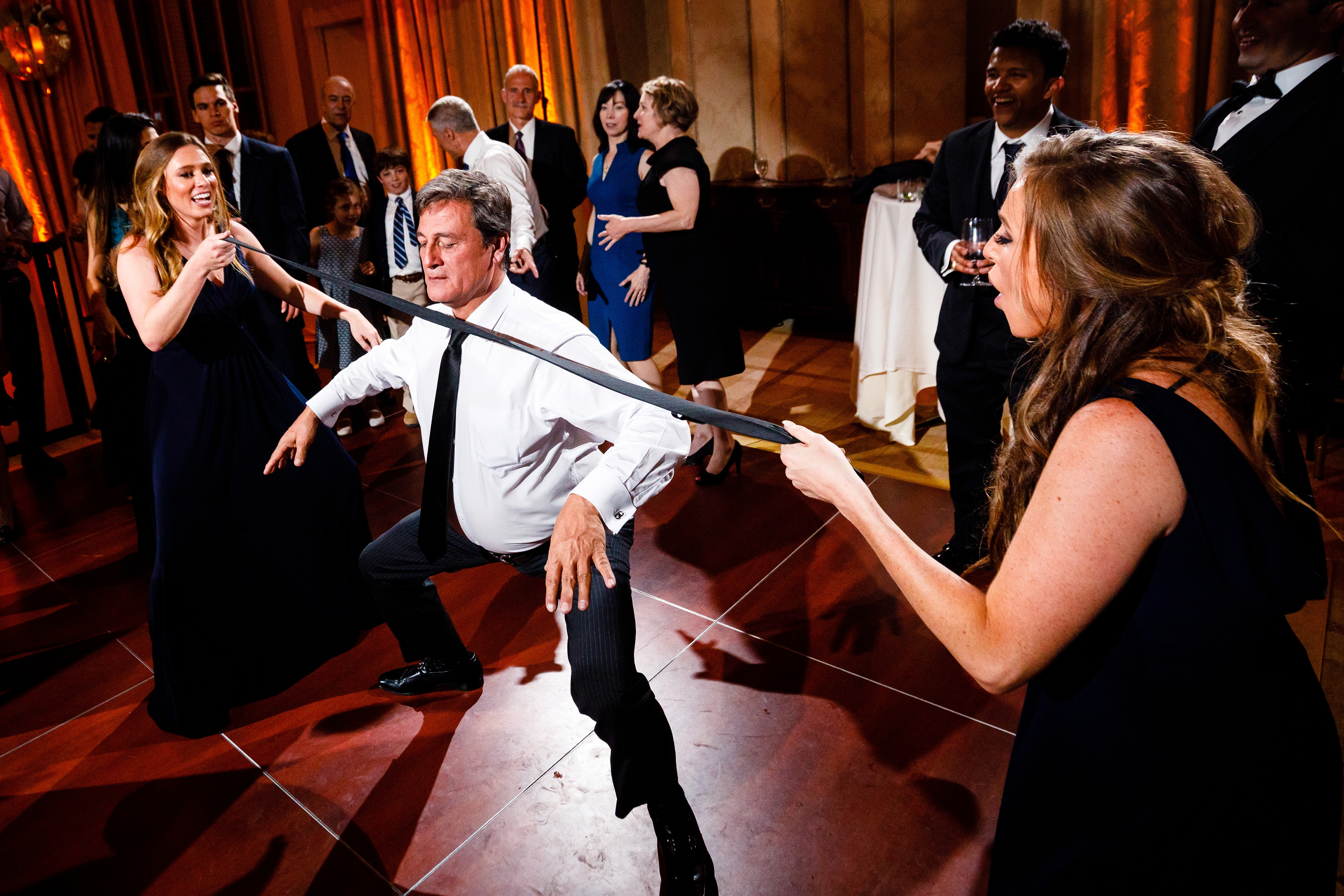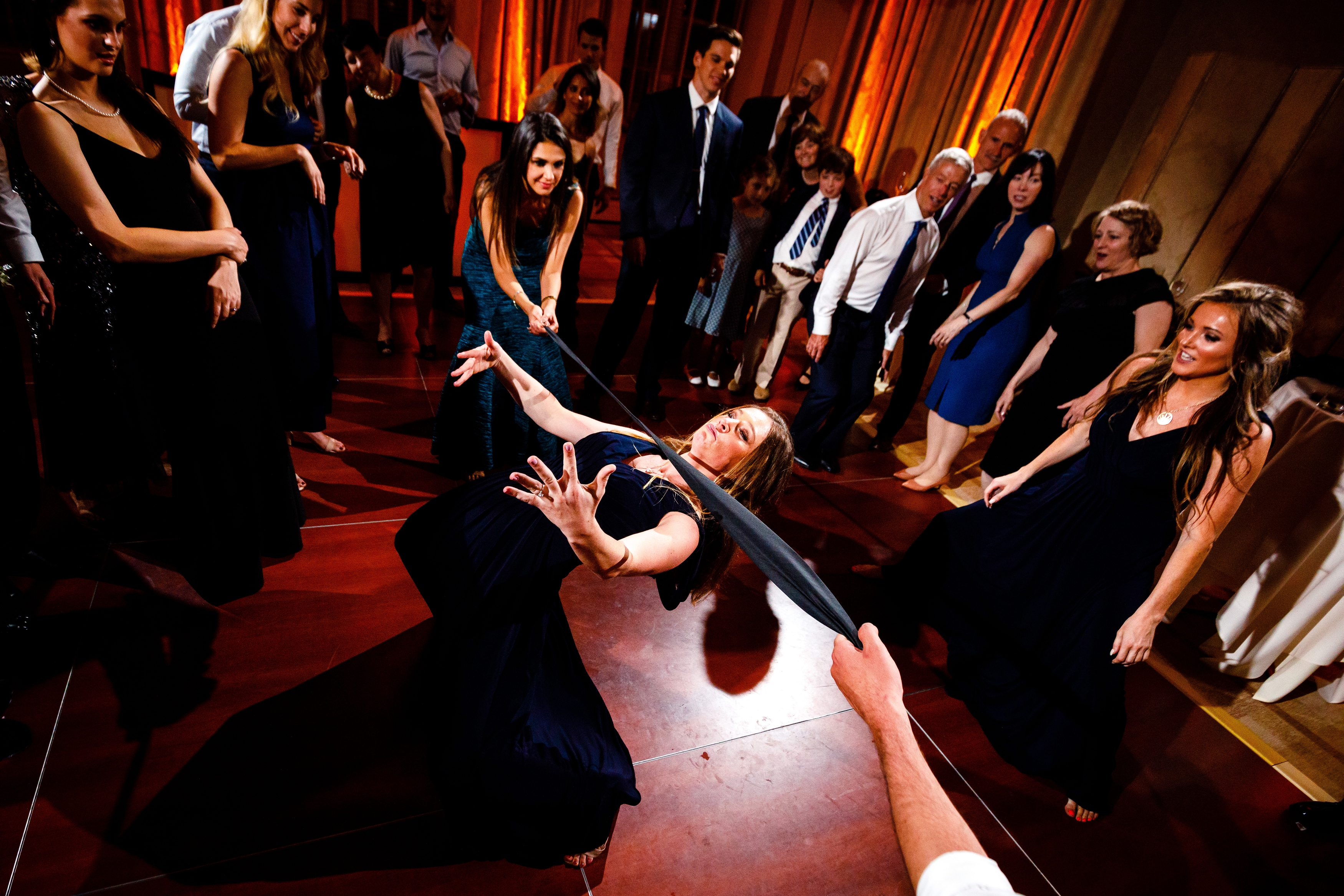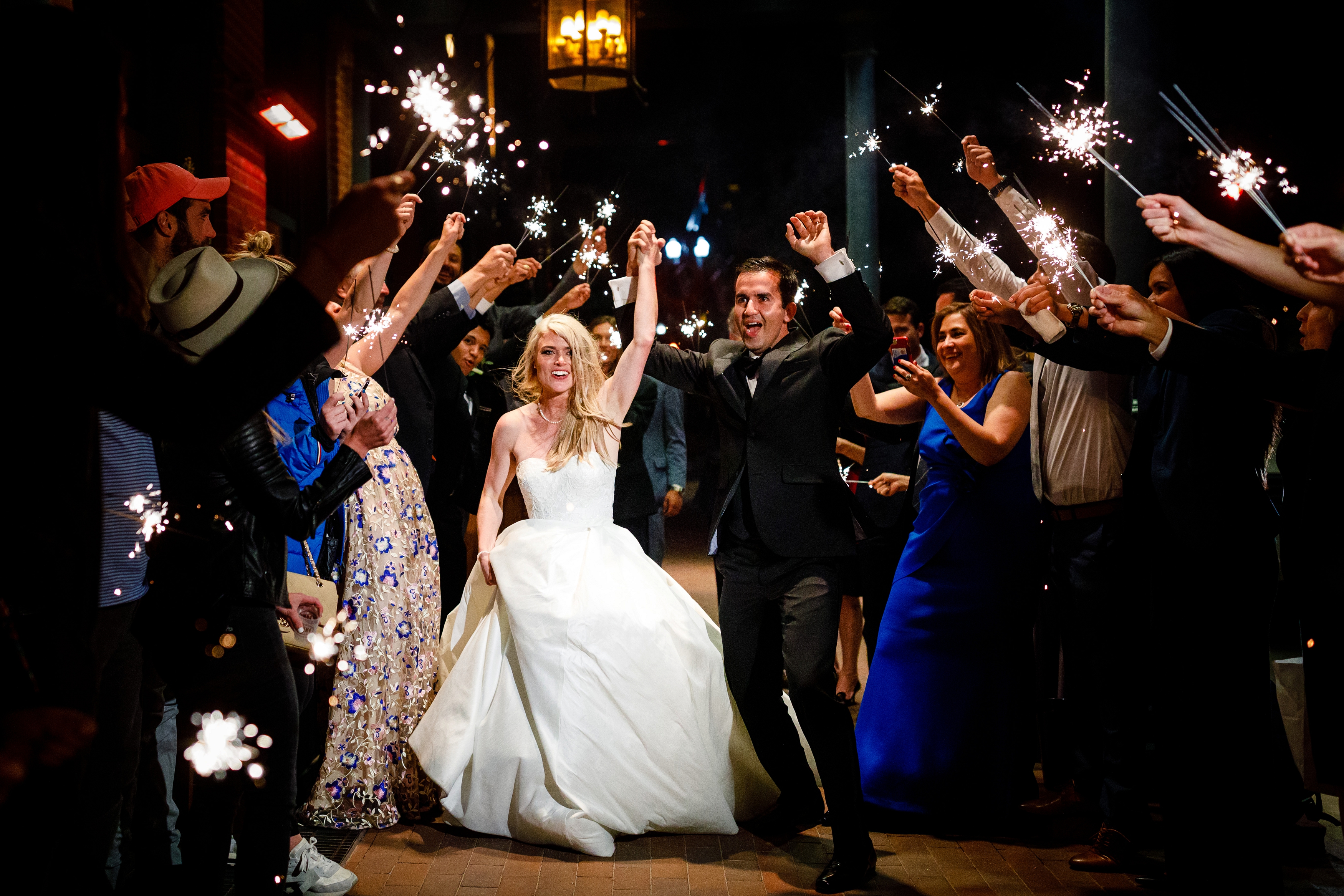 Wedding Venue: Hotel Jerome
Wedding Venue Location:

Aspen

,

Colorado
We've got more...