When these two met in Houston while attending law school, they had no clue they would be standing on the top of Telluride some 6 years later, promising their lives to each other. After Tyler proposed, these two had to chose between living in Seattle or Denver. They ultimately decided to move to the Emerald City and get married in the Colorado Mountains. These photos are just a few of our favorites from their San Sophia Overlook Wedding in Telluride this past July.
Andrea, her family and bridesmaids spent the morning getting their hair & makeup done in her room at The Peaks Resort & Spa. Tyler, just up the road at a beautiful mountain home overlooking the Telluride Valley Floor. While the weather in the mountains is always unpredictable, being so far up, we were able to see the oncoming thunderstorm. Just as Drea was stepping into her dress, it hit, forcing us to change up their plans for the first look. During the drive down from the ski village, I asked Drea if she would be willing to sacrifice a little mud on the heals for a chance at a valley floor photo. She was all for it.
After these two shared a moment, we headed to Main Street in Telluride to meet up with their wedding party and some photos among the busy little mountain town. These two embraced the hectic traffic & crowds of tourists as eventually made our way to the San Sophia Overlook. The next 30 minutes of their day was like nothing we've ever seen before. You could see a second thunderstorm approaching, but there was no where for the guests to hide. Everyone of them sat in their chair, huddled under their umbrella as the rain came. It didn't last long. Afterward, everyone was treated with one of the most surreal scenes we've ever witnessed. A beautiful rainbow covered the Telluride Valley Floor.
Following their first kiss, we made our way down the mountain for their reception at The Peaks Resort & Spa. The toasts from Tyler & Drea's best friends had the whole crowd laughing. Both included a little roasting of the newlyweds, but in the end, they talked about how loyal & kind these two were. We finished off the night with the finest live band in the industry, Mannequin the Band. The entire day could not have gone off without the help of ladies from Table 6 Productions. Thanks to everyone for their help in making Tyler & Drea's San Sophia Overlook Wedding the perfect day.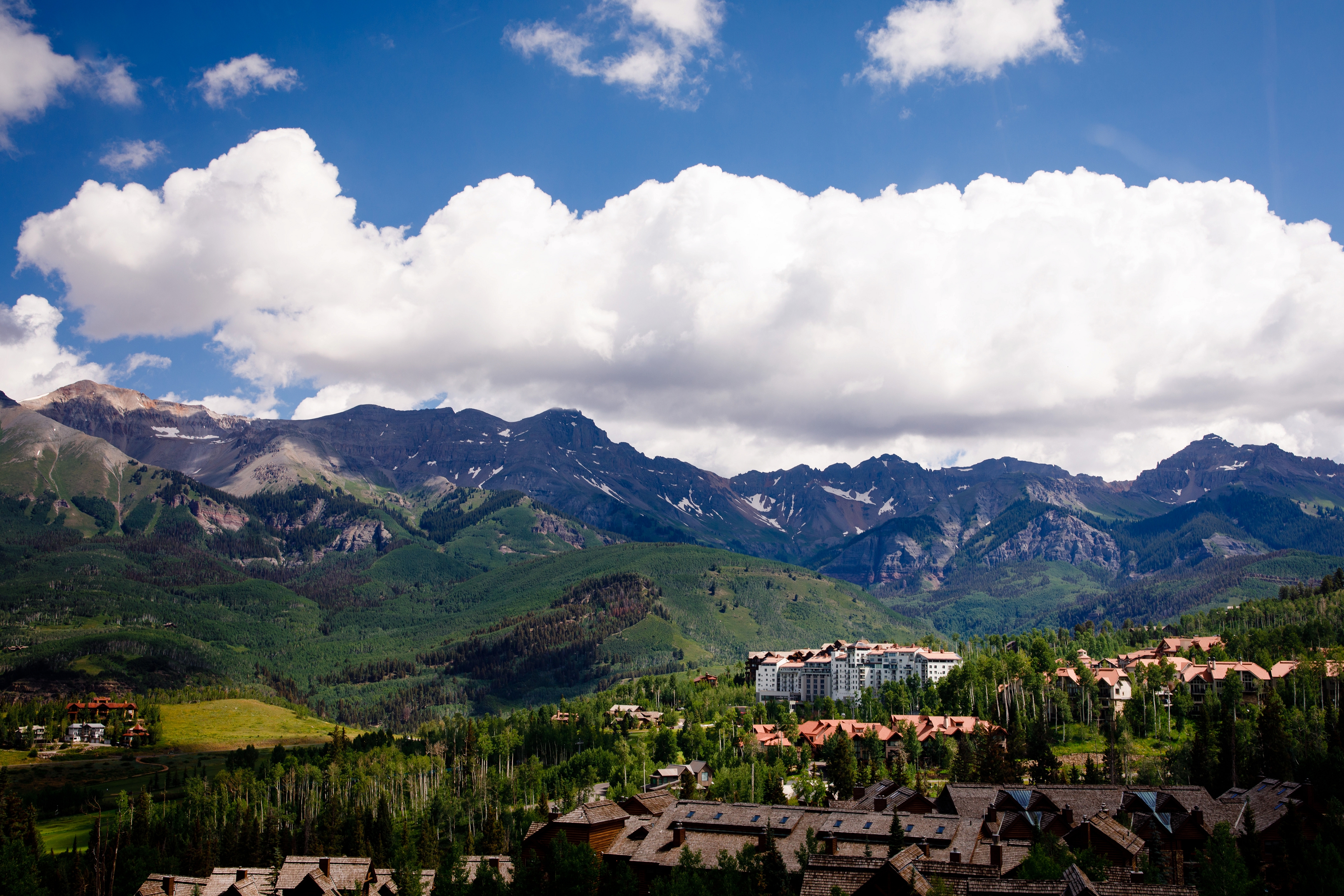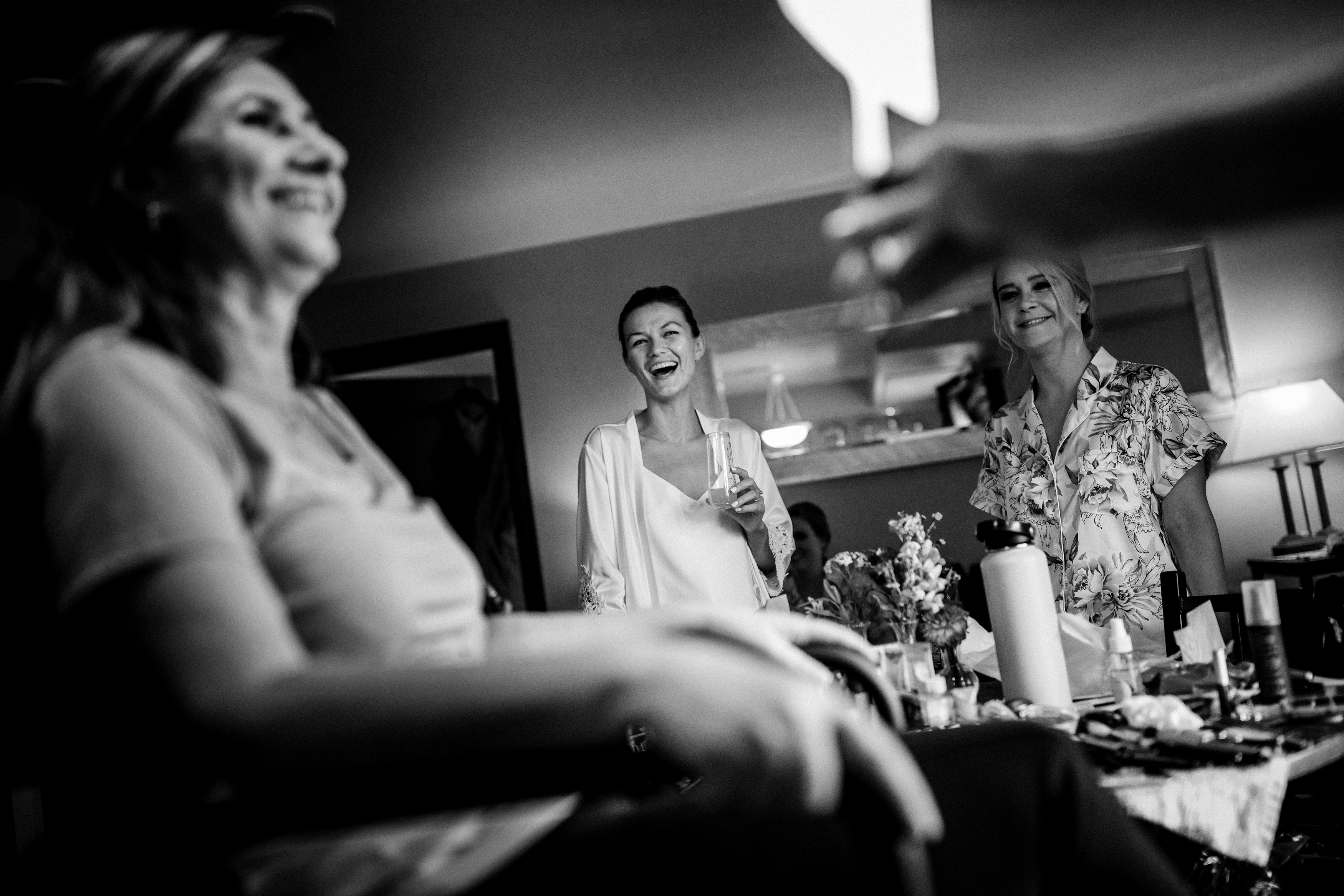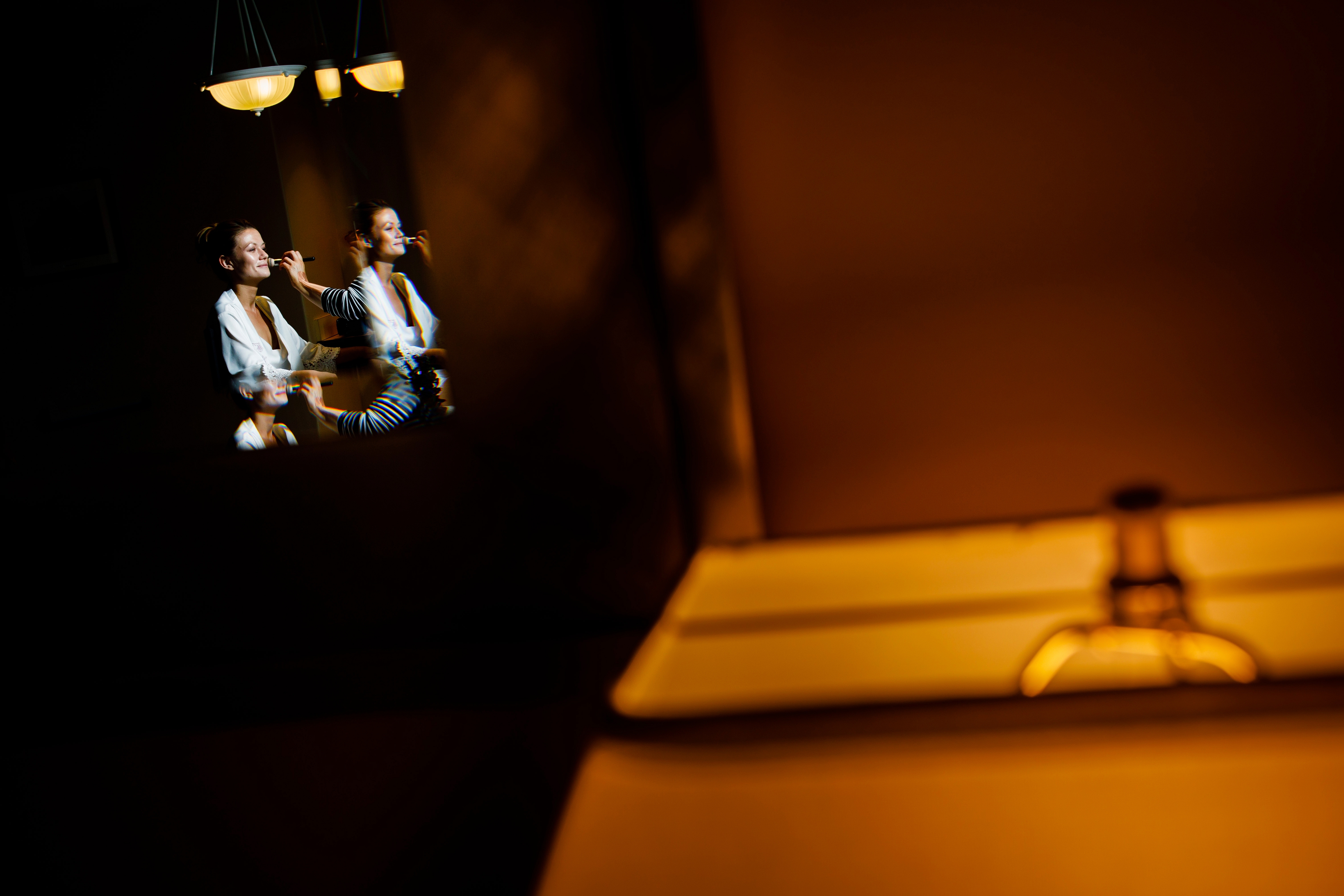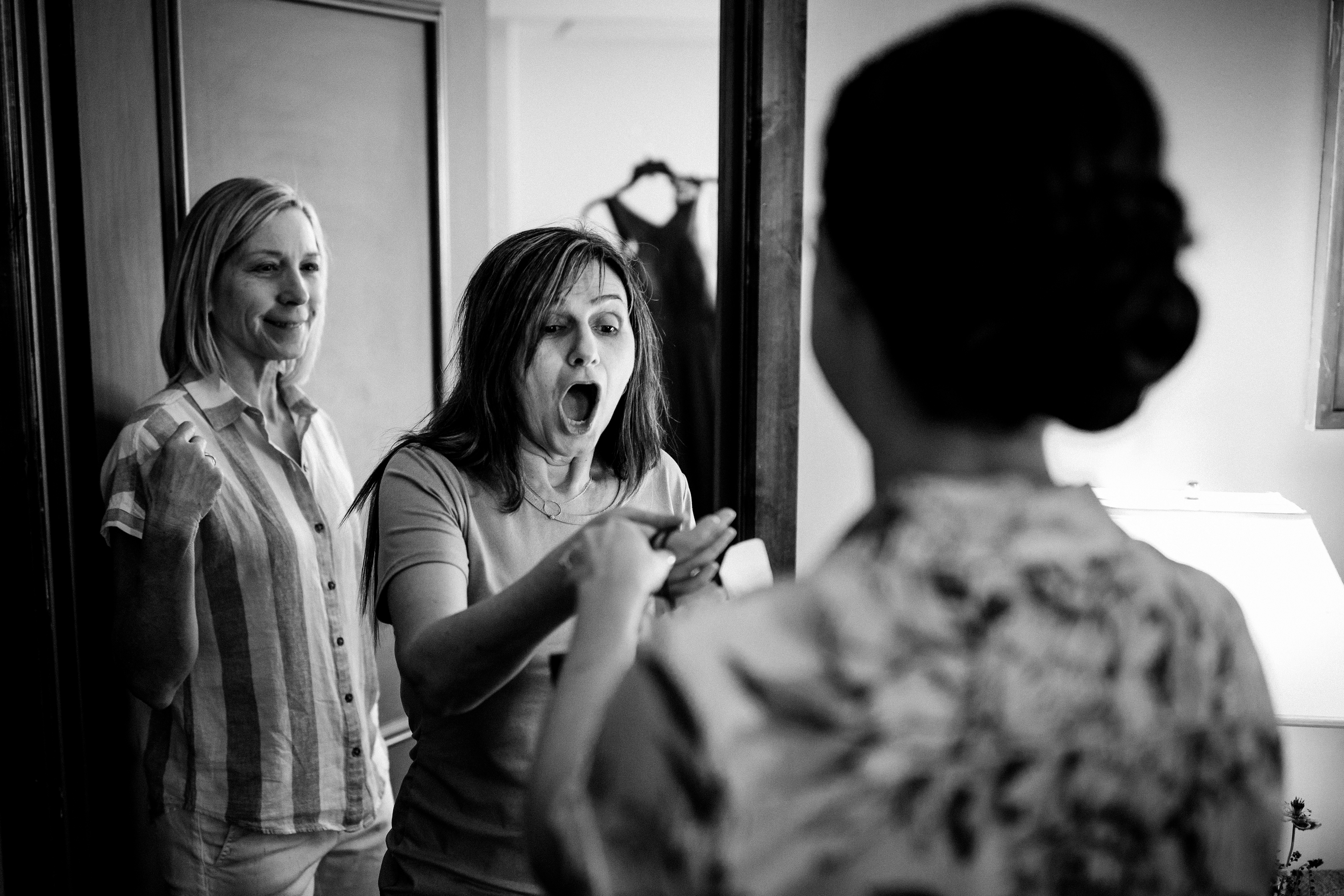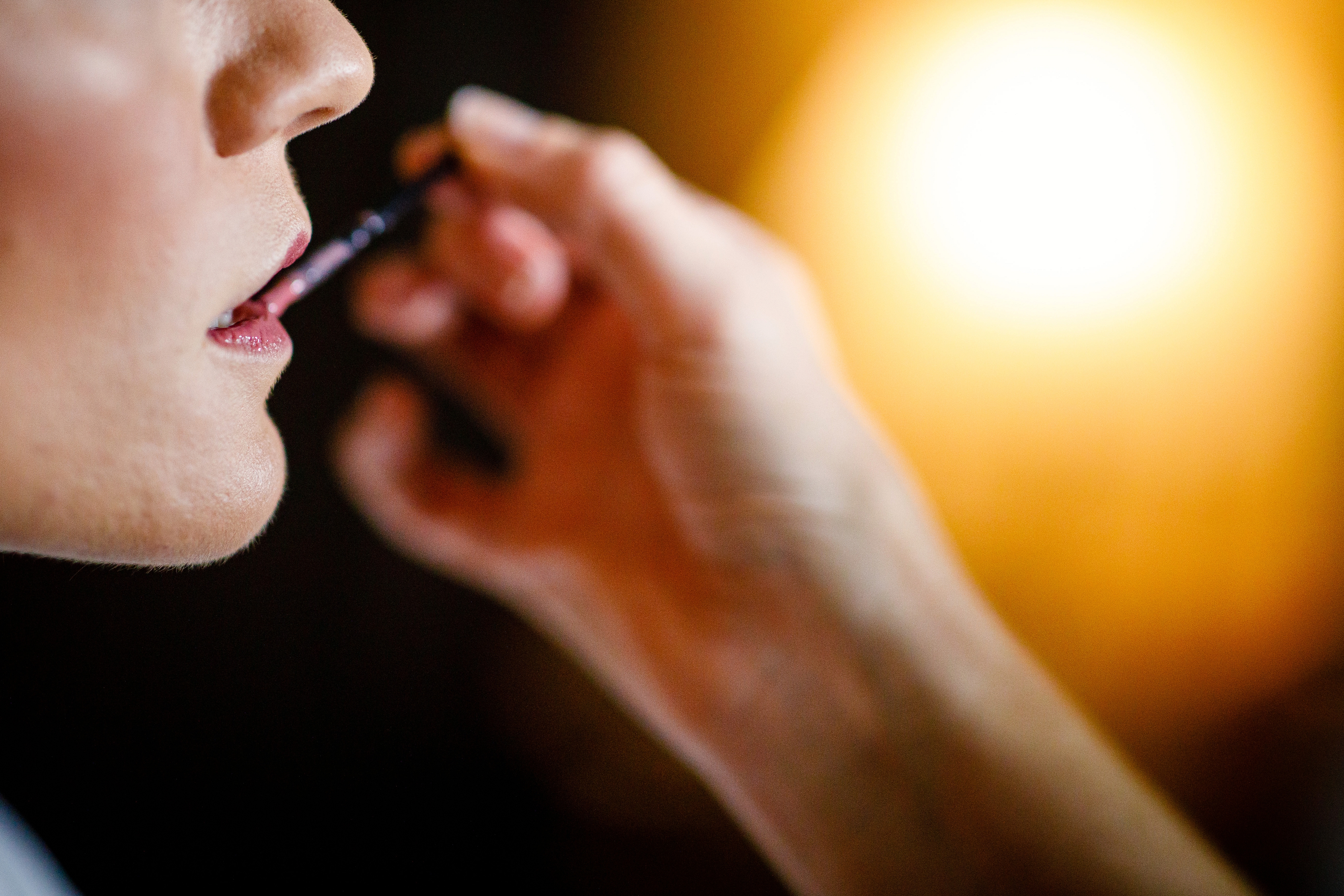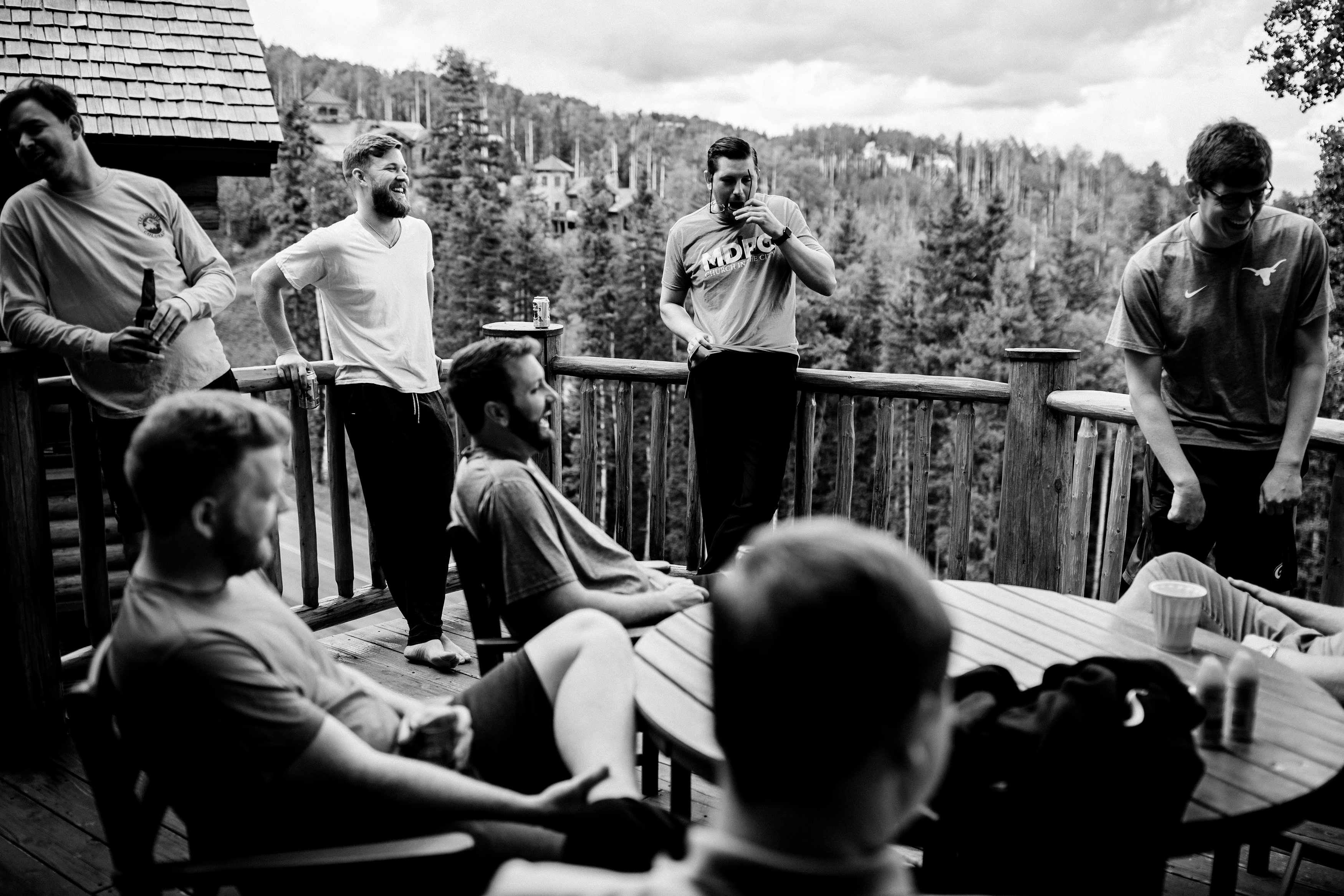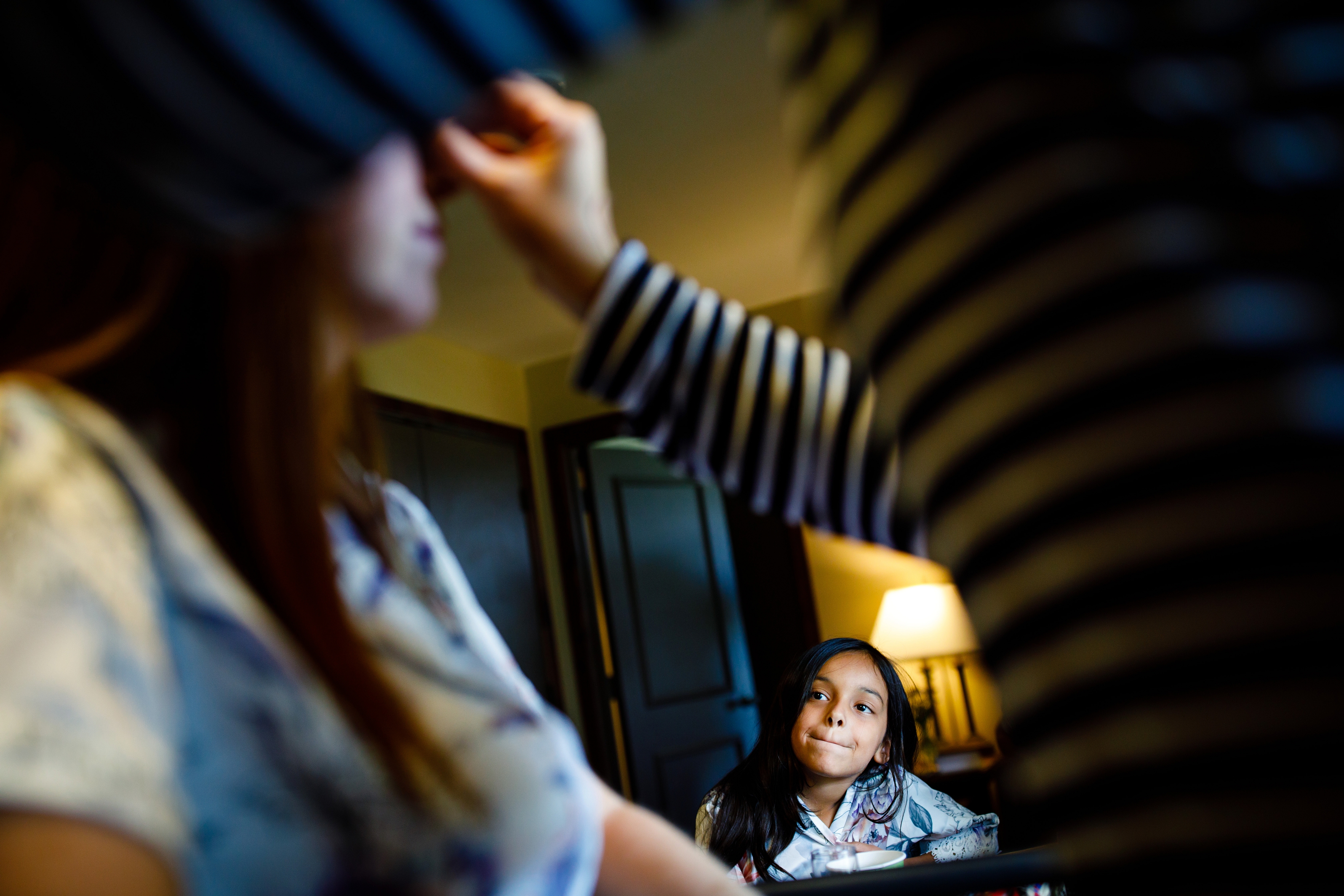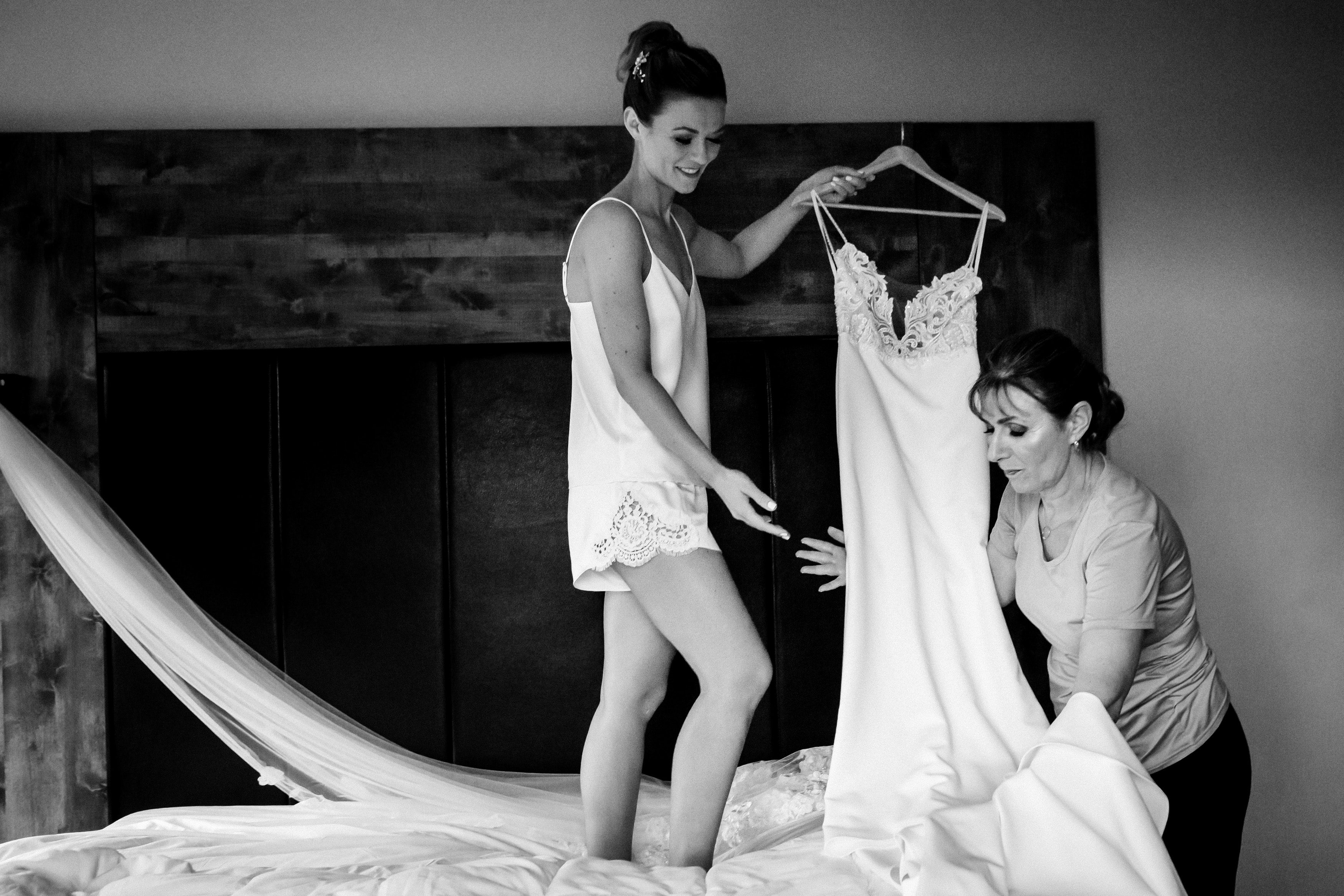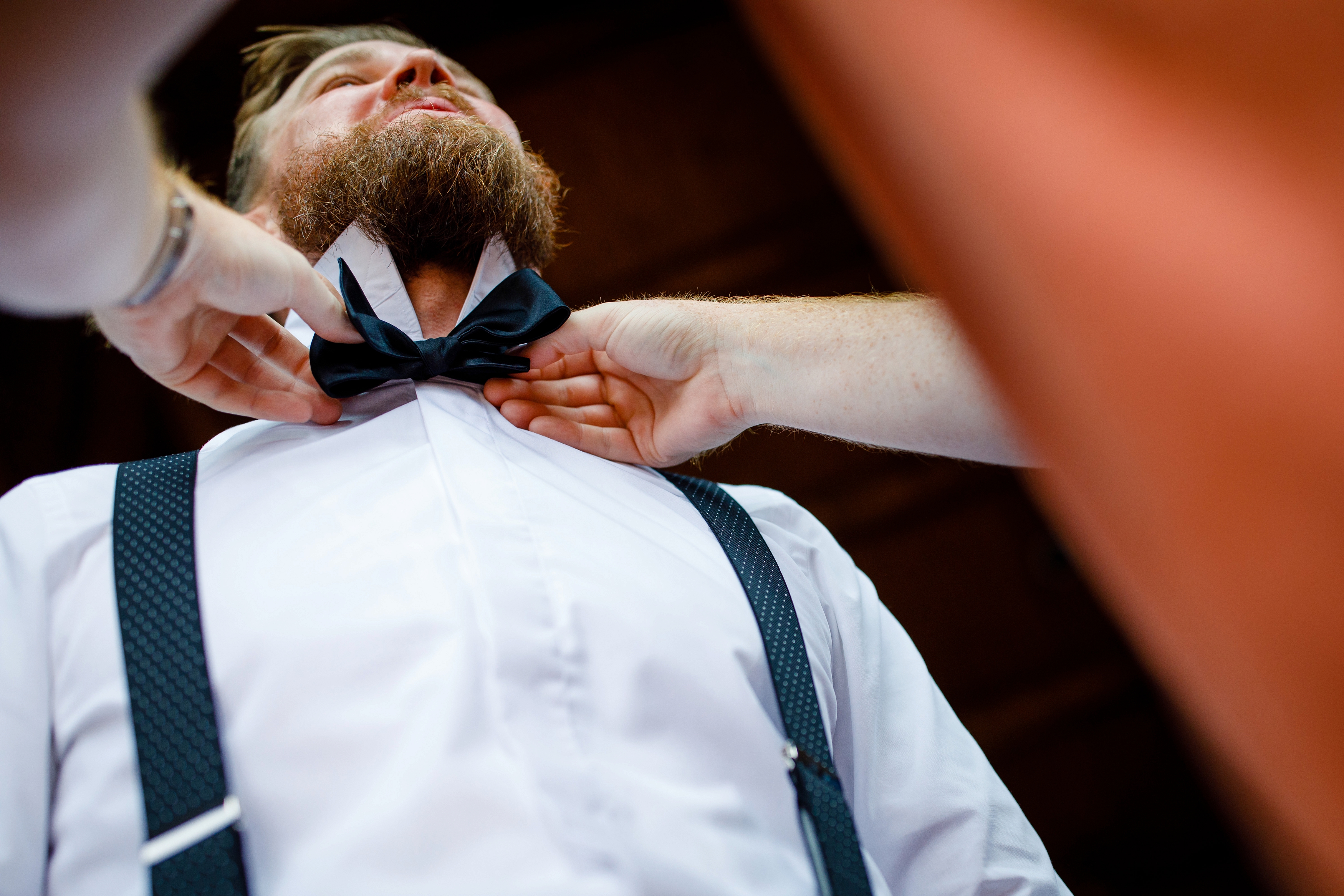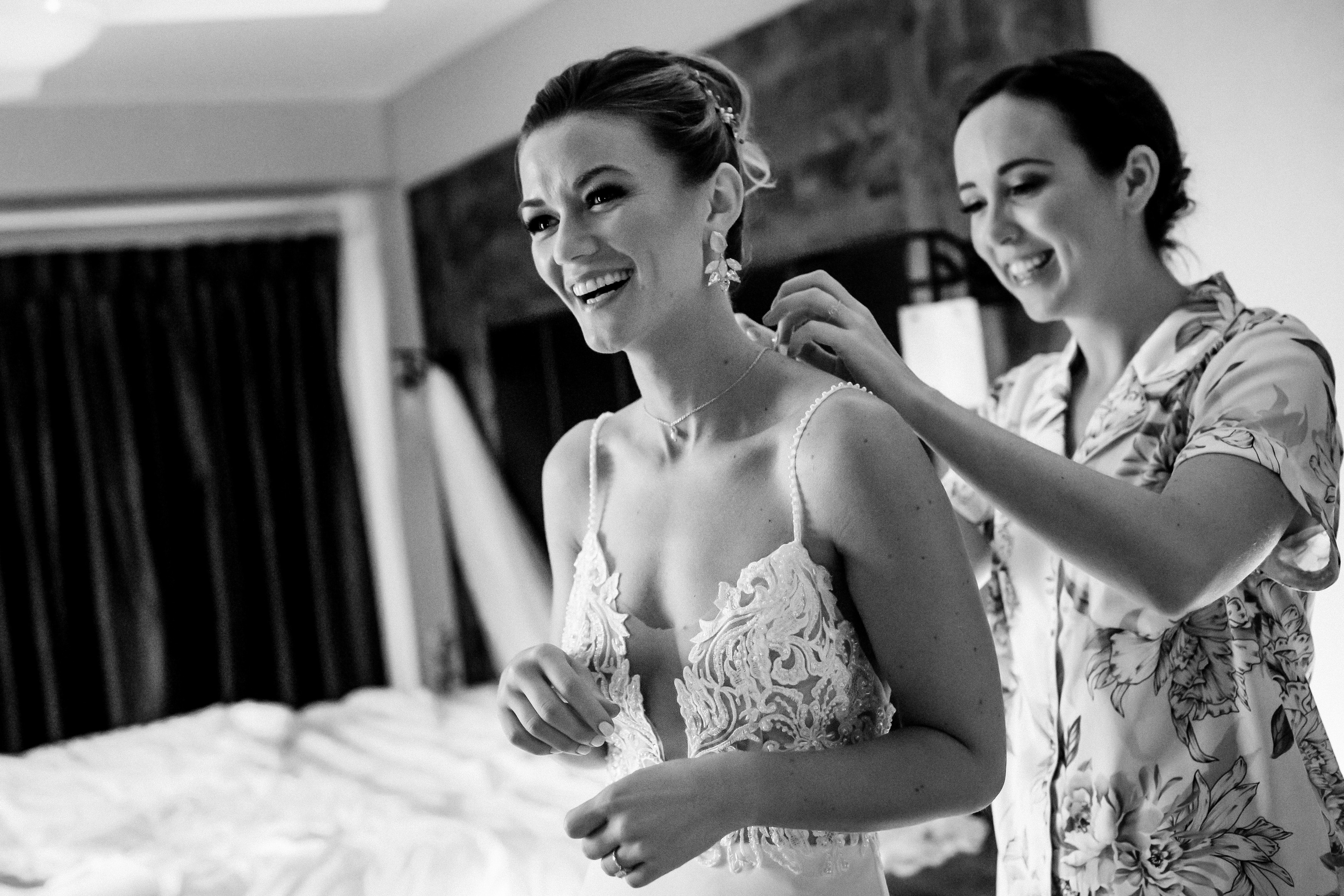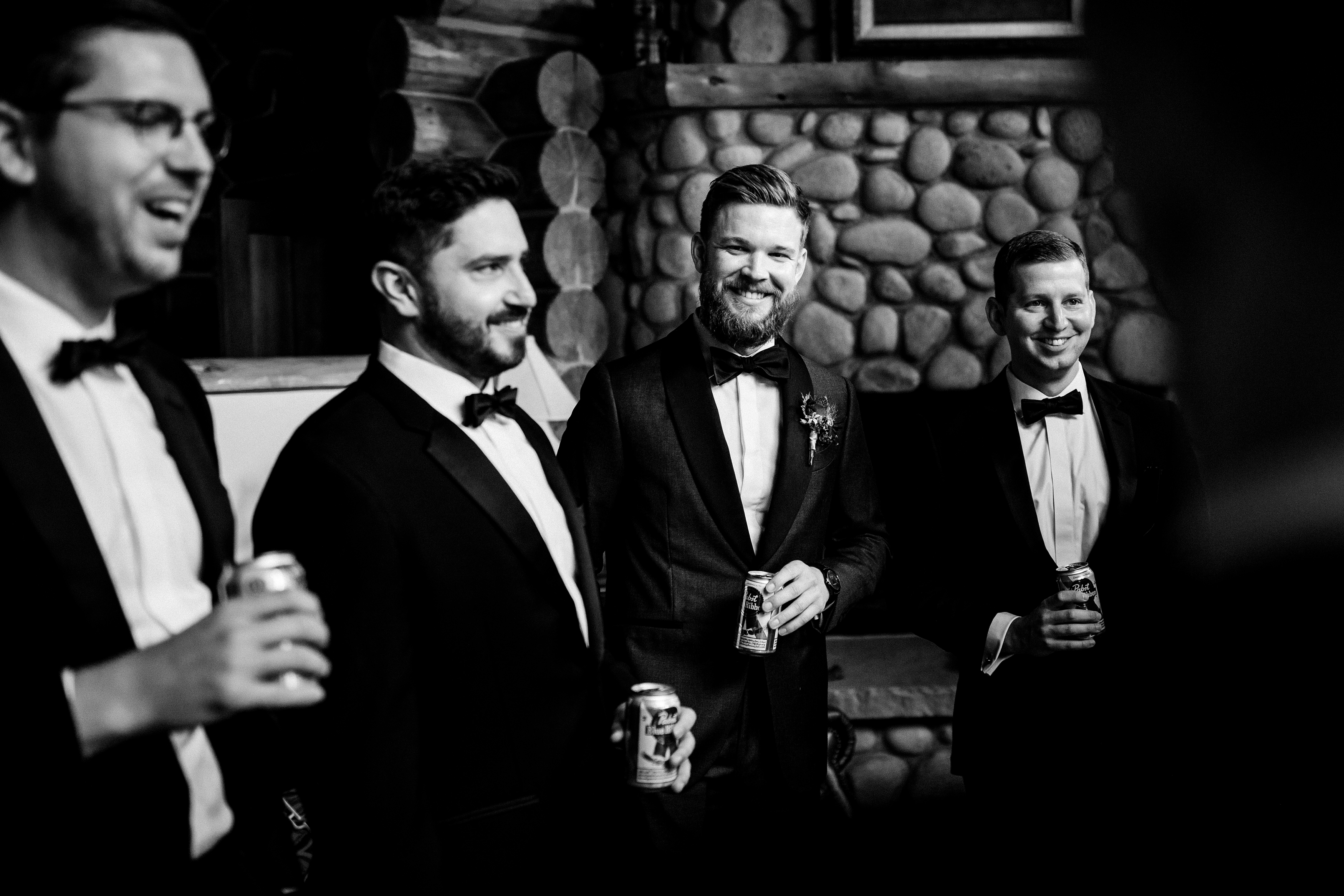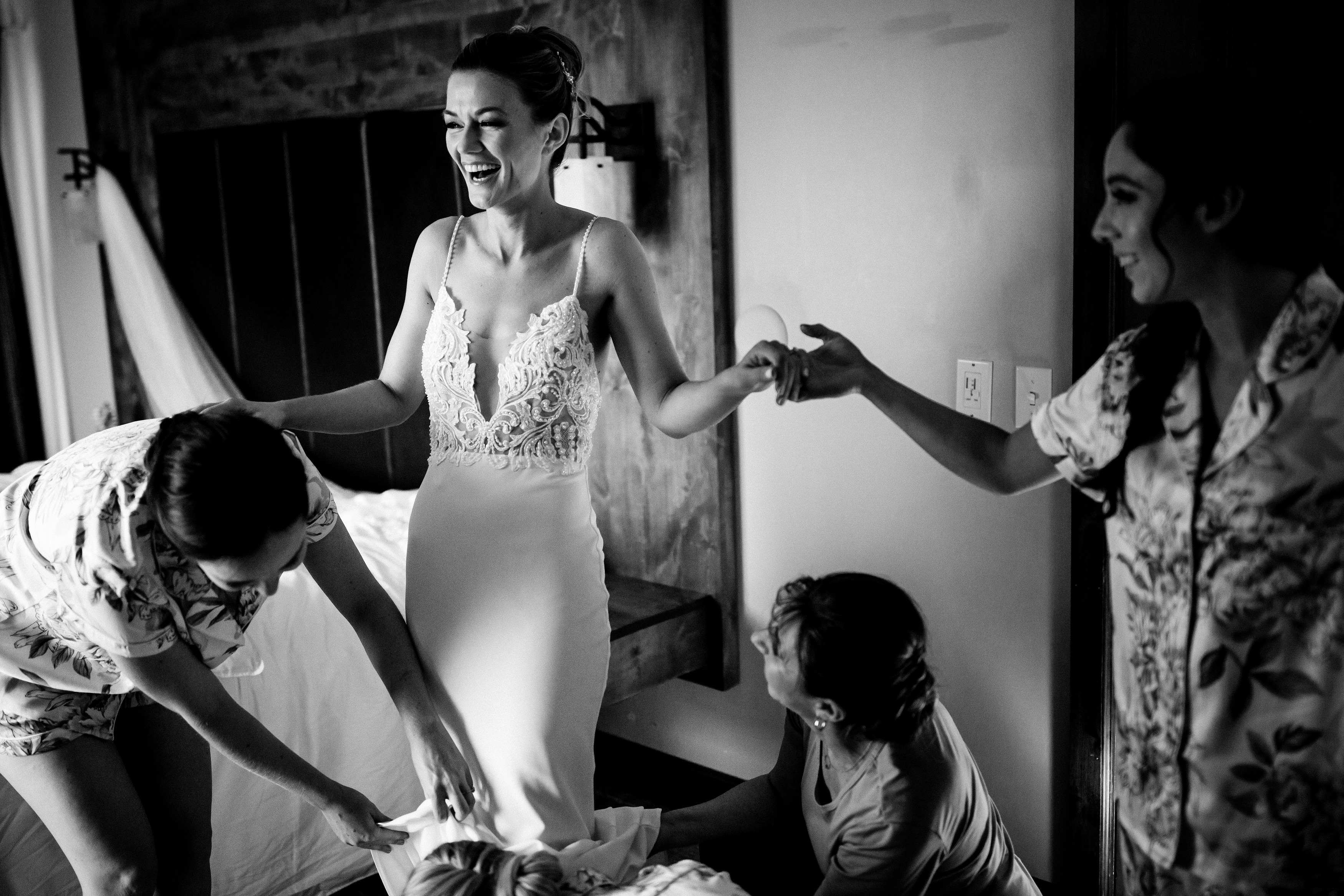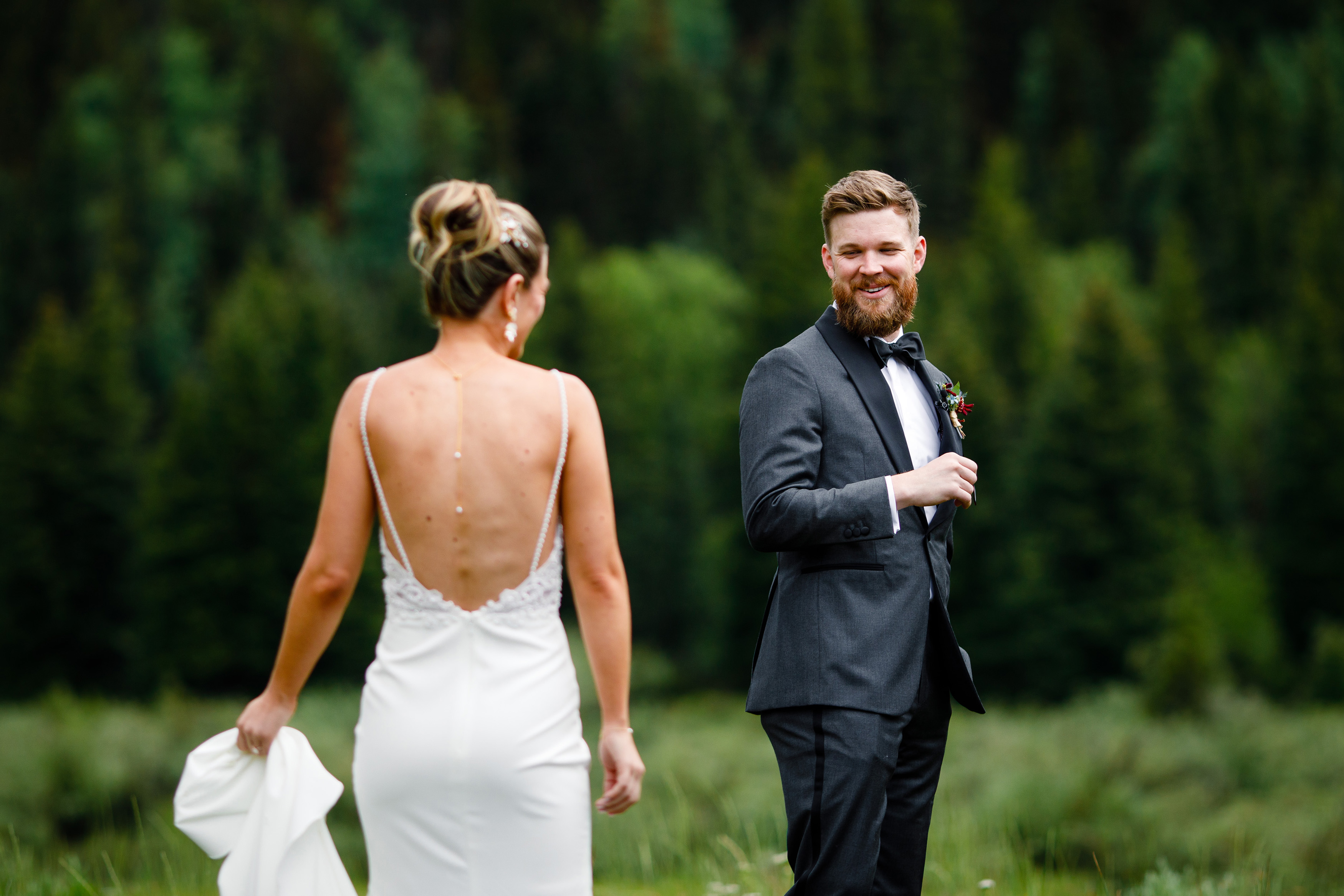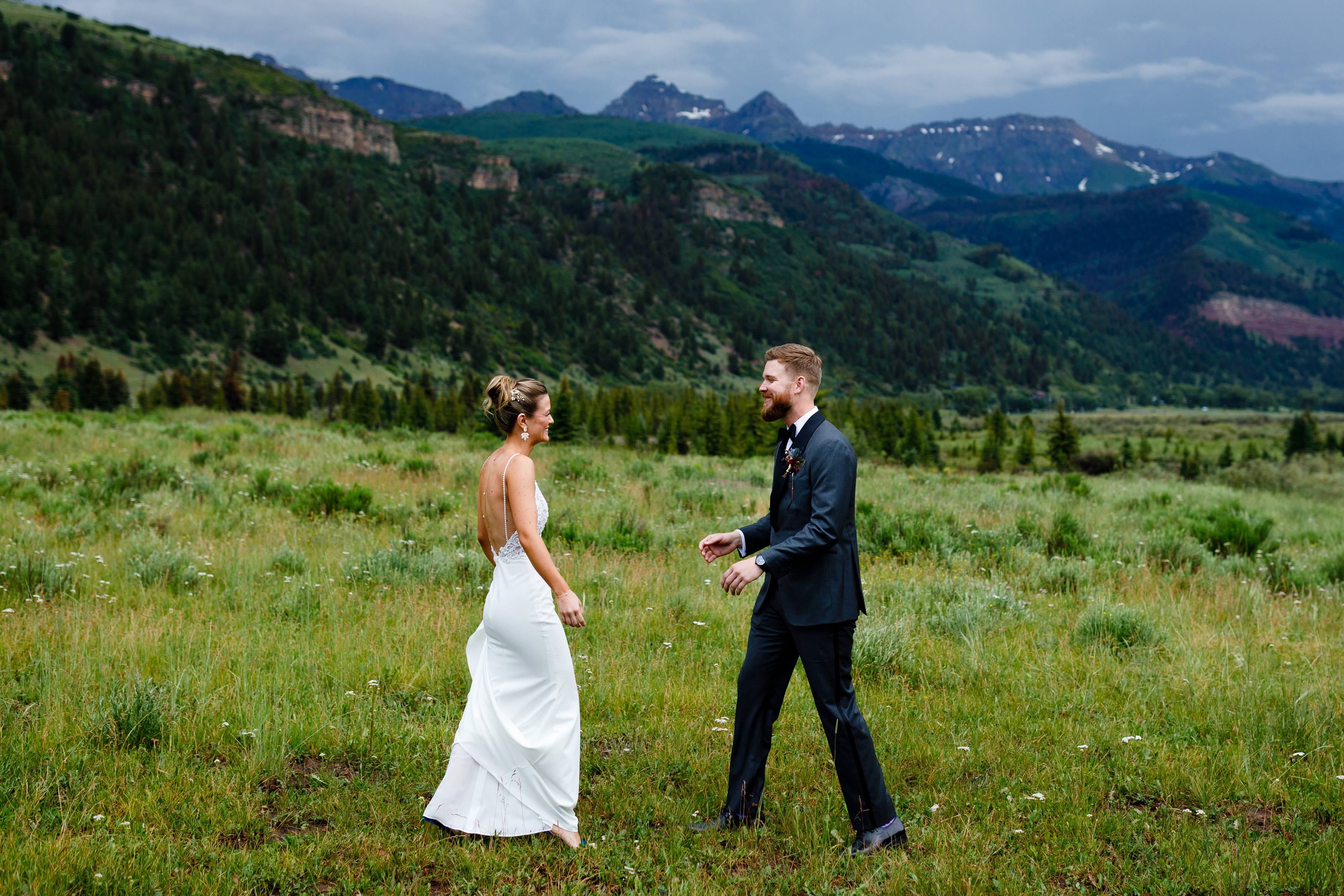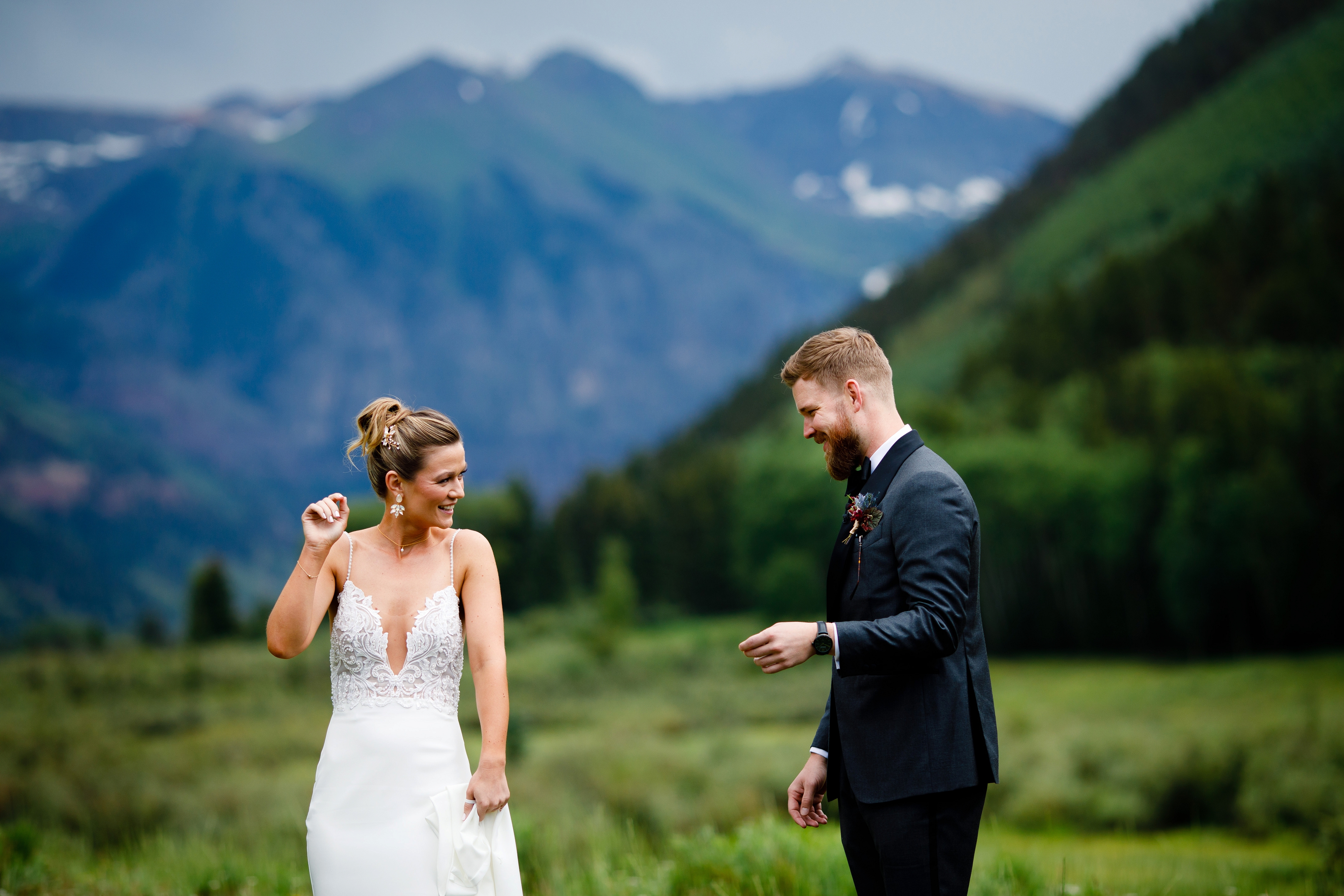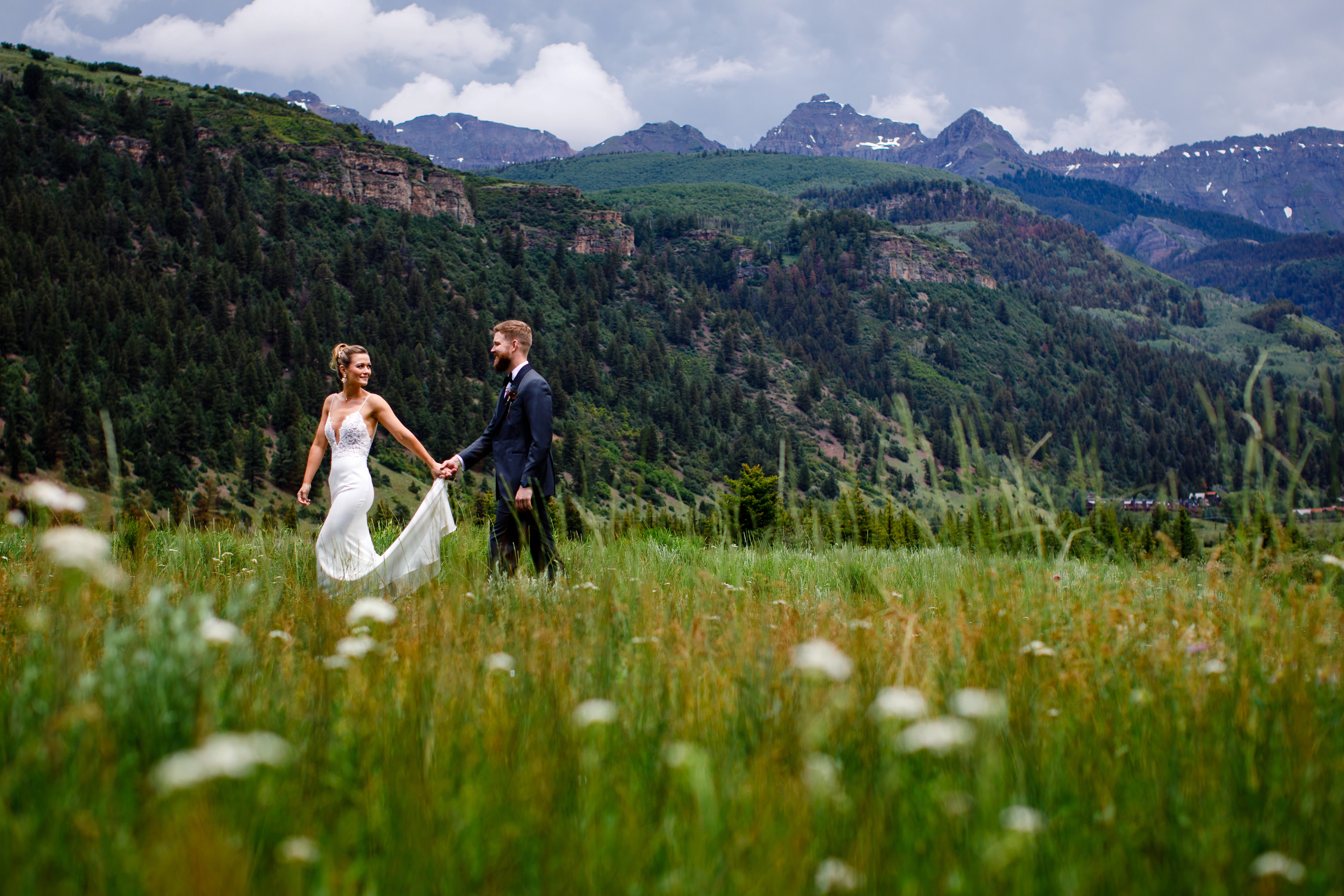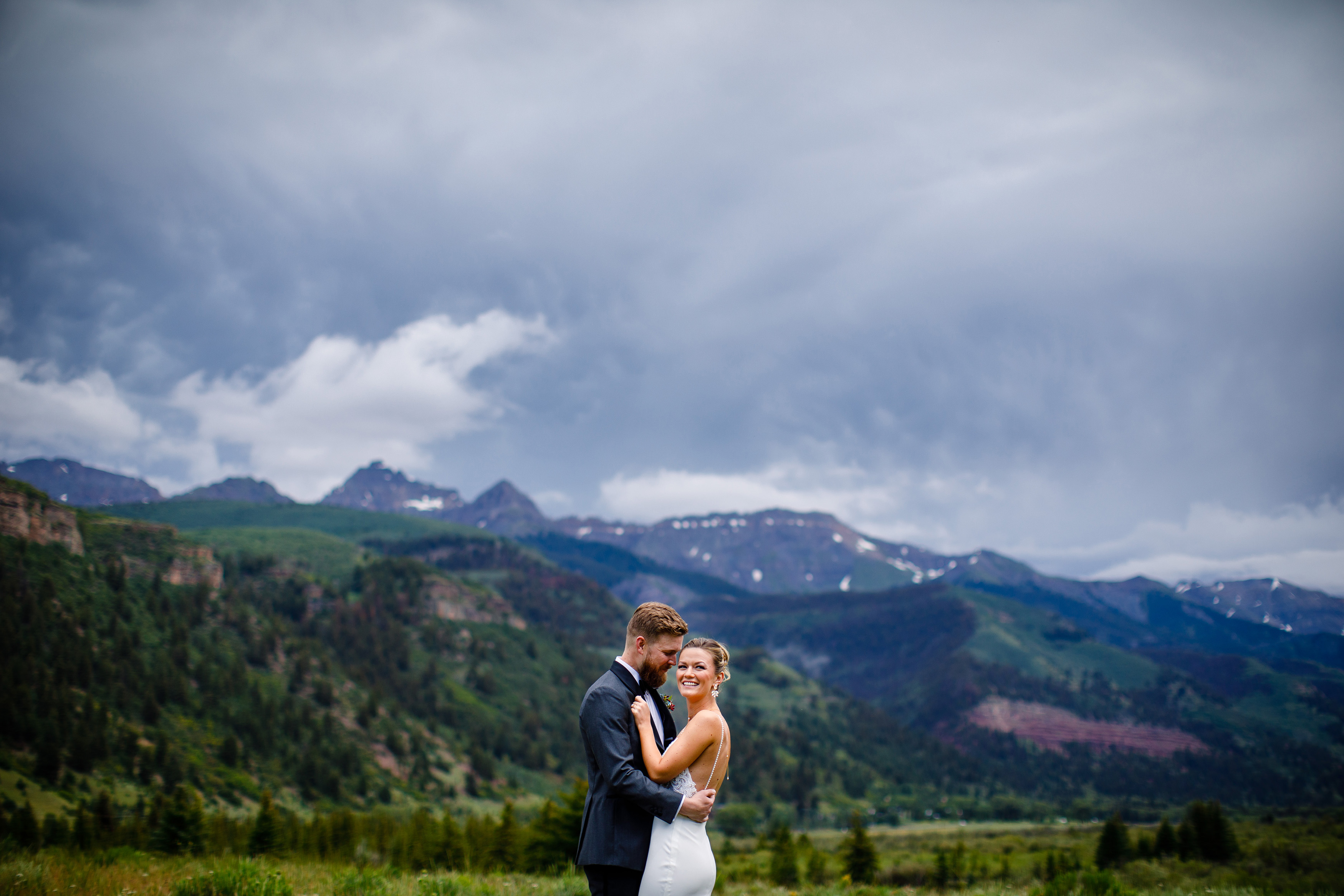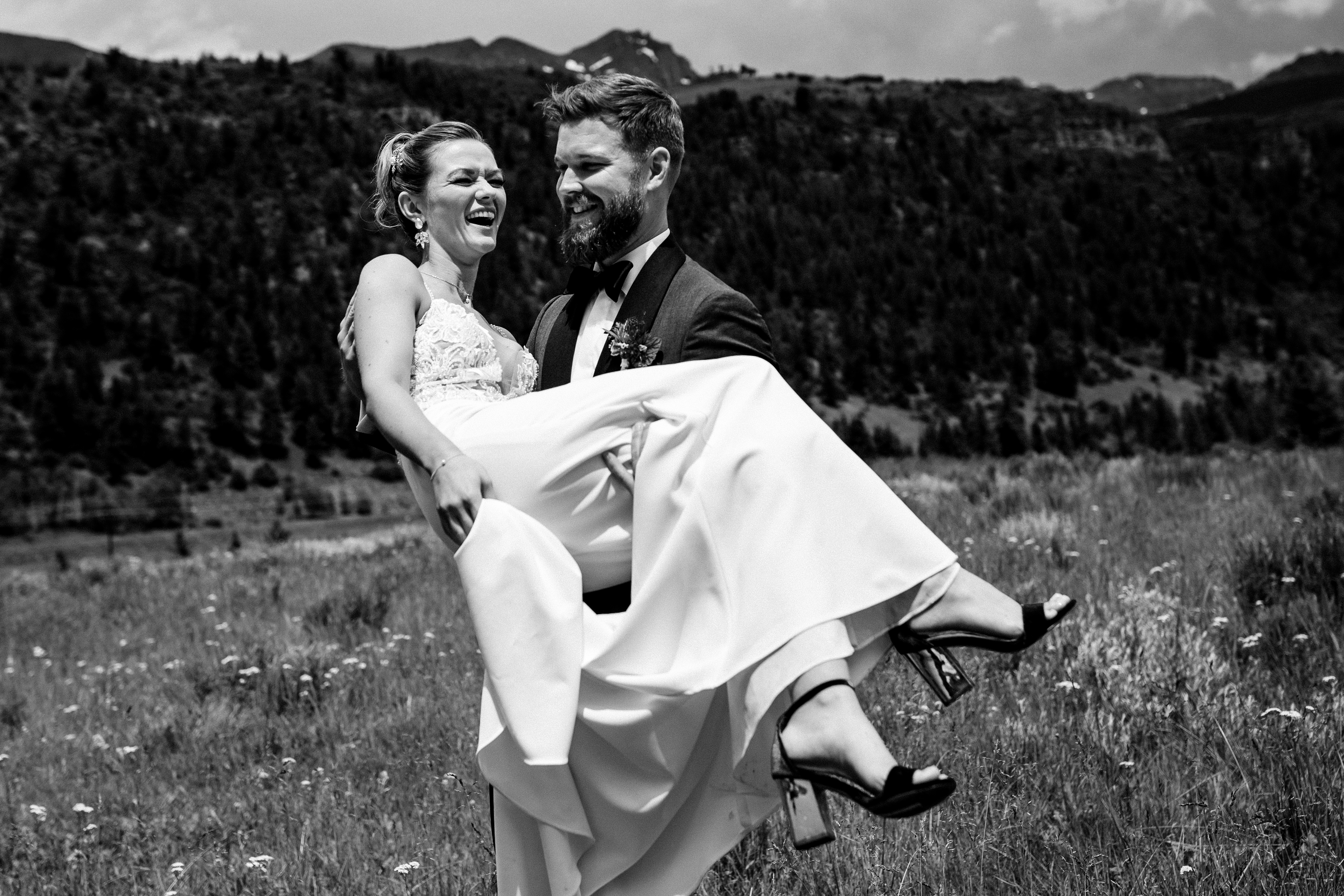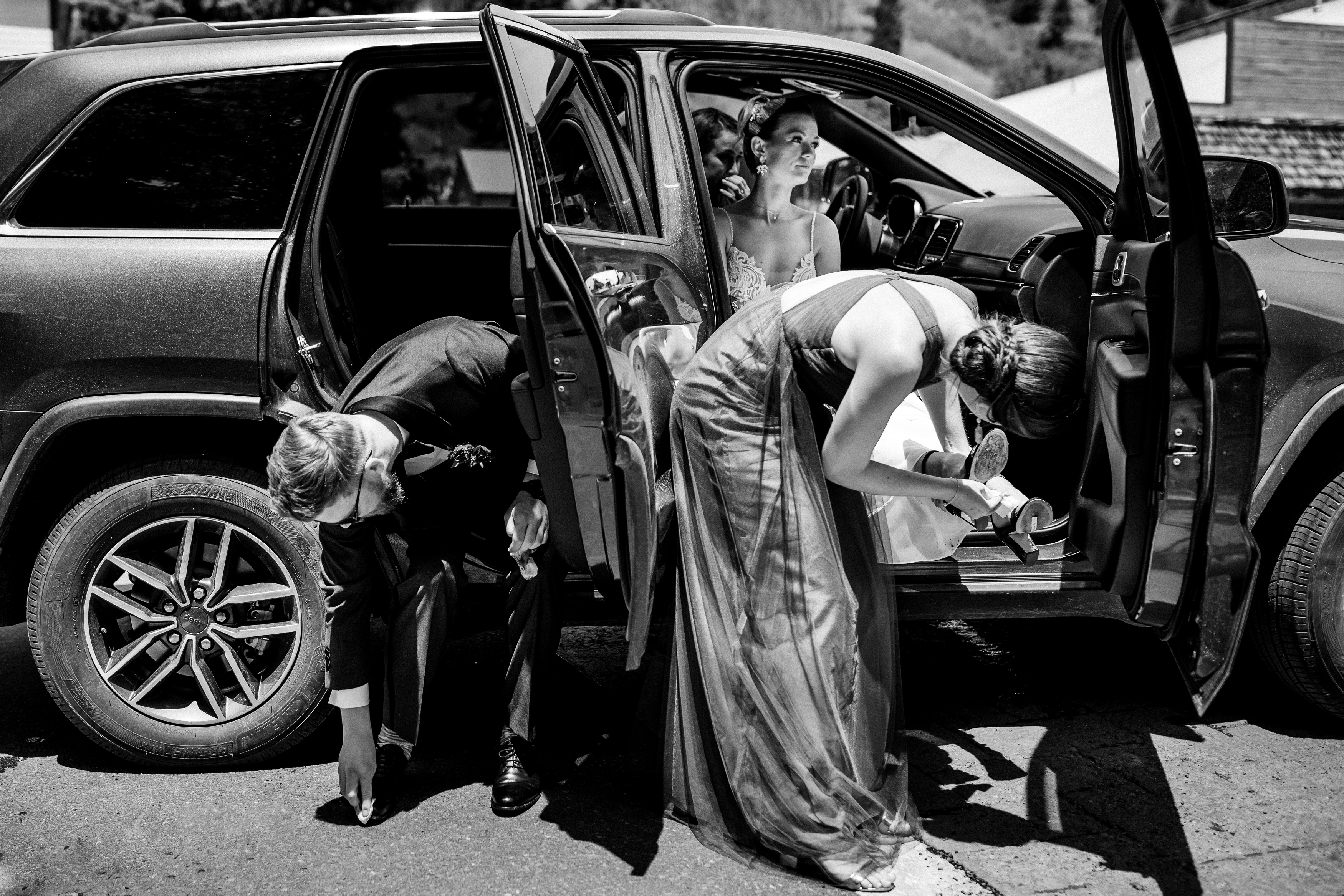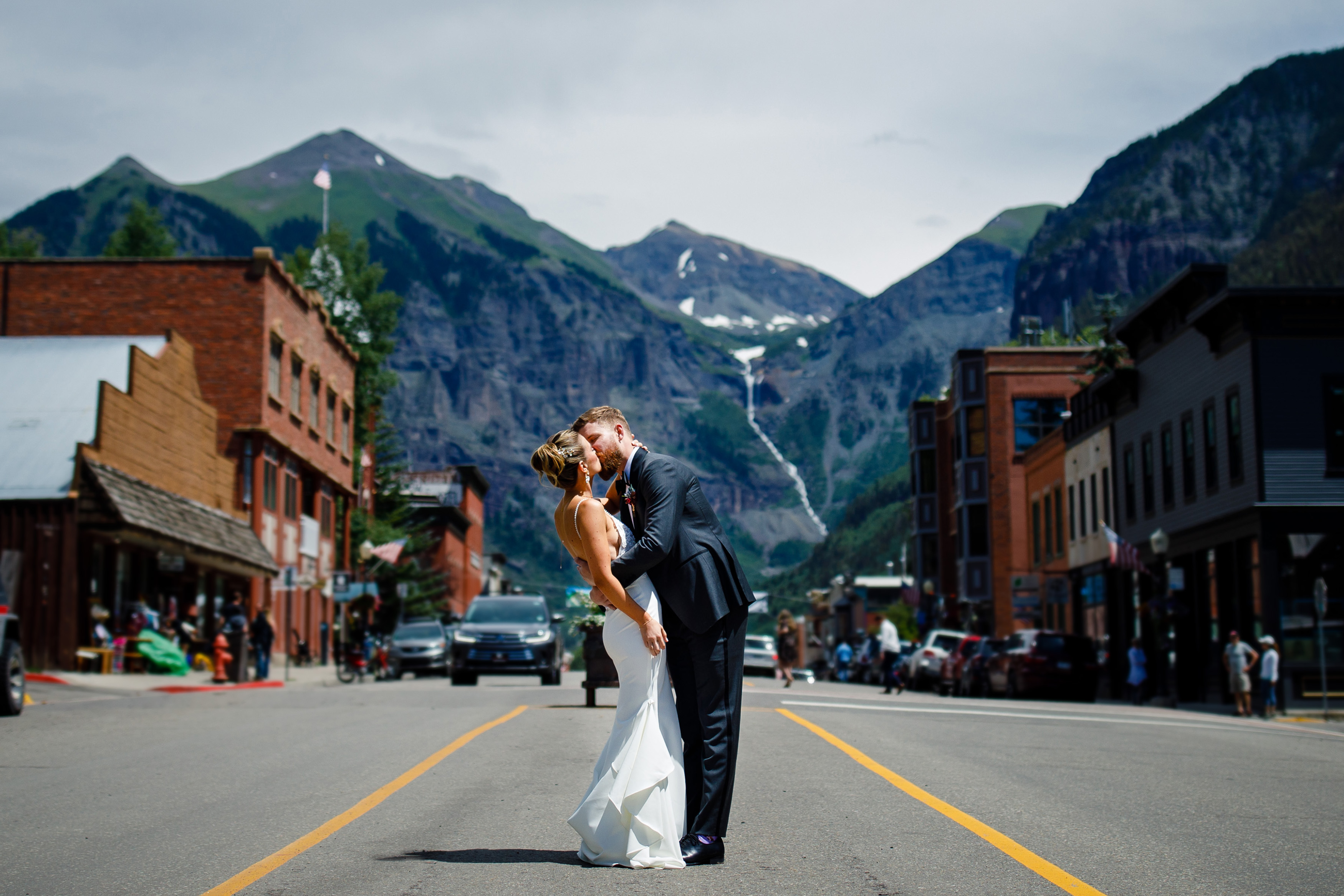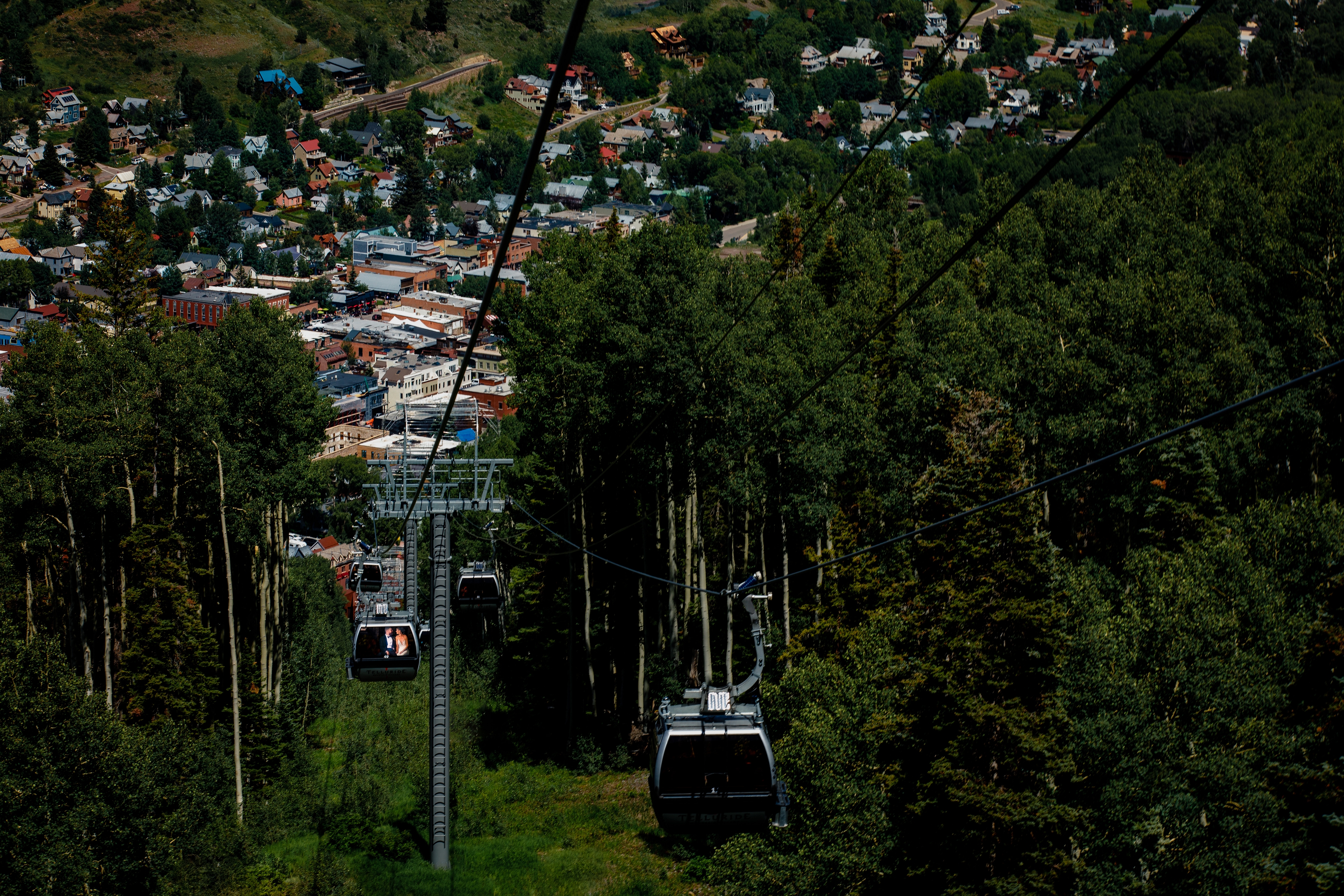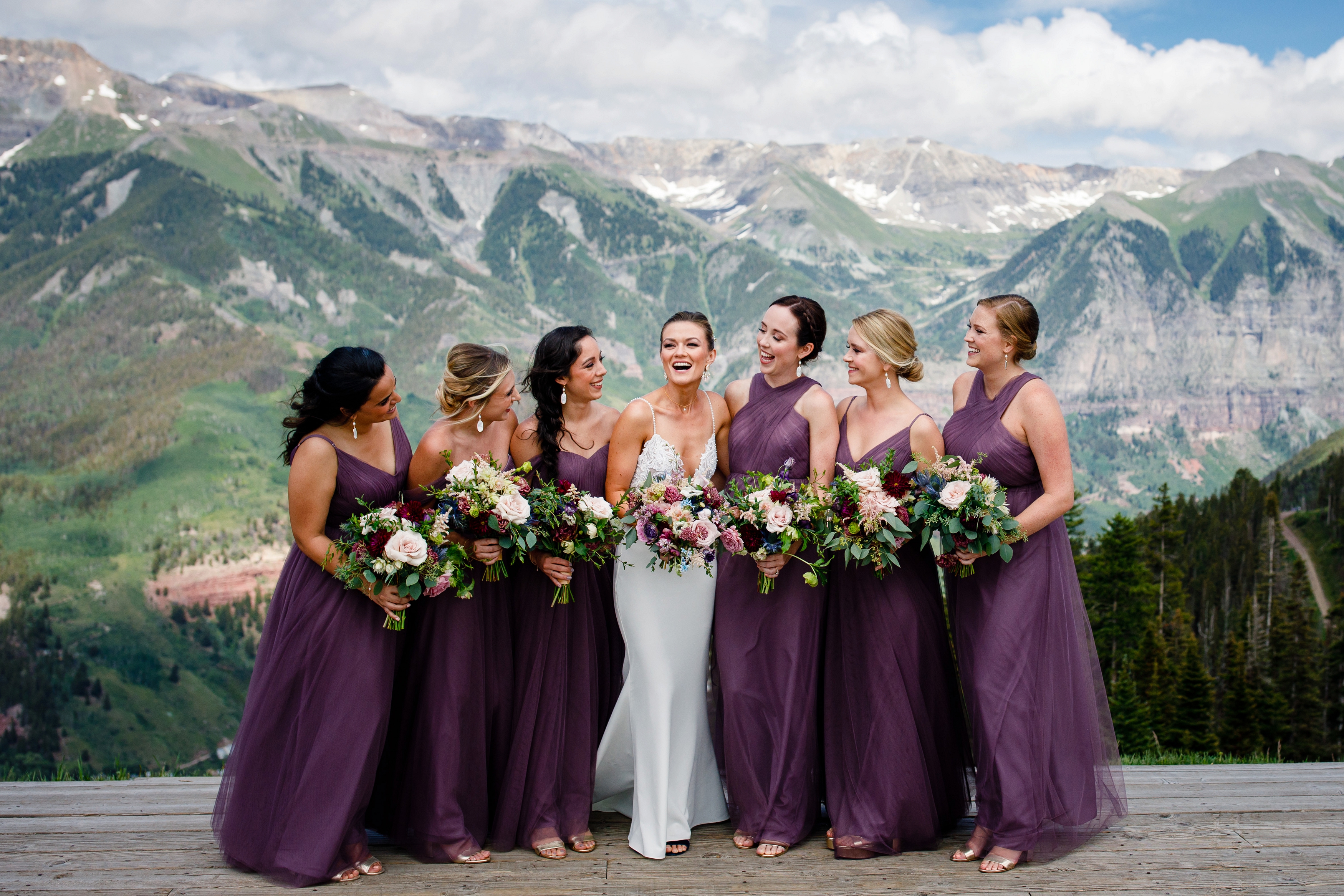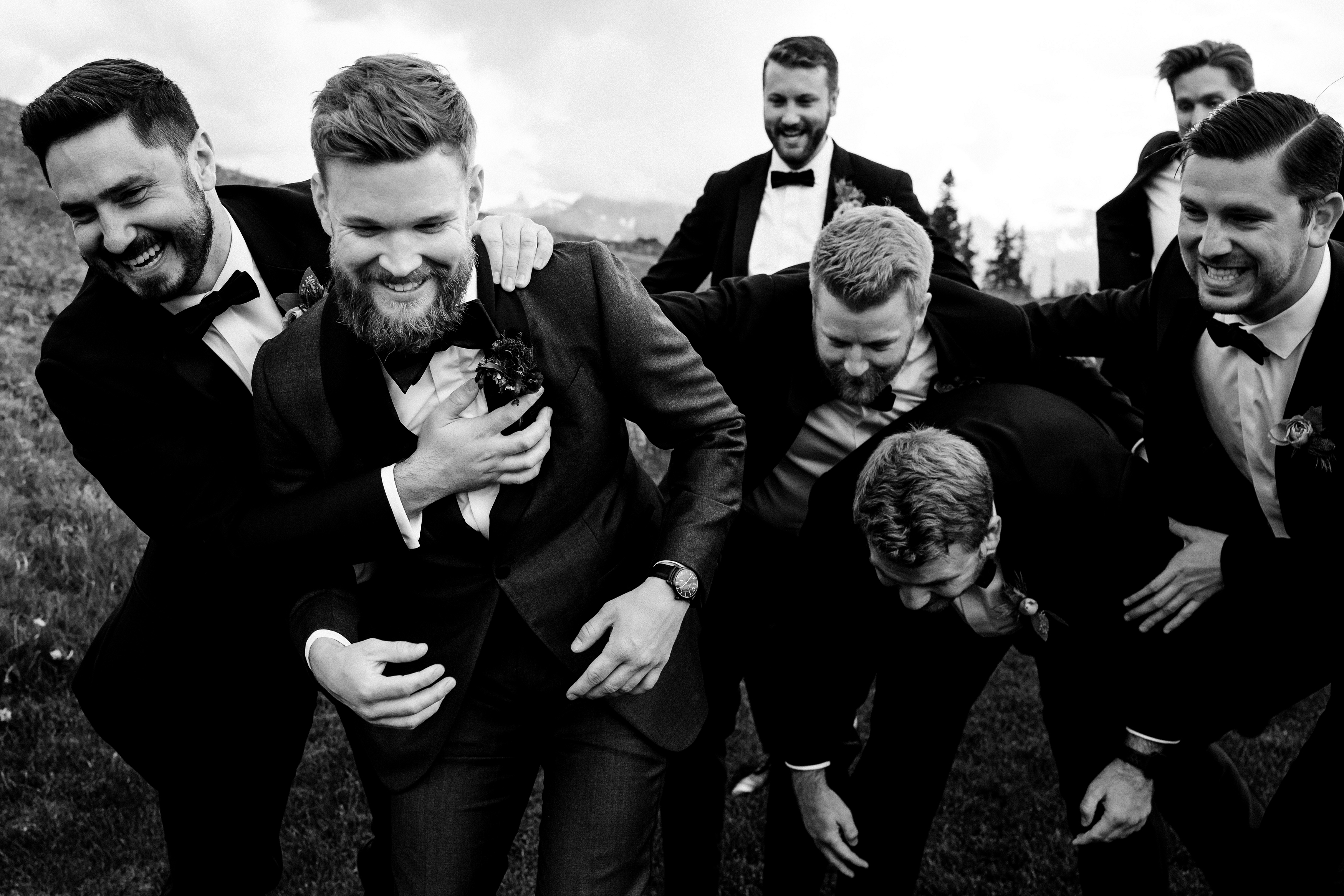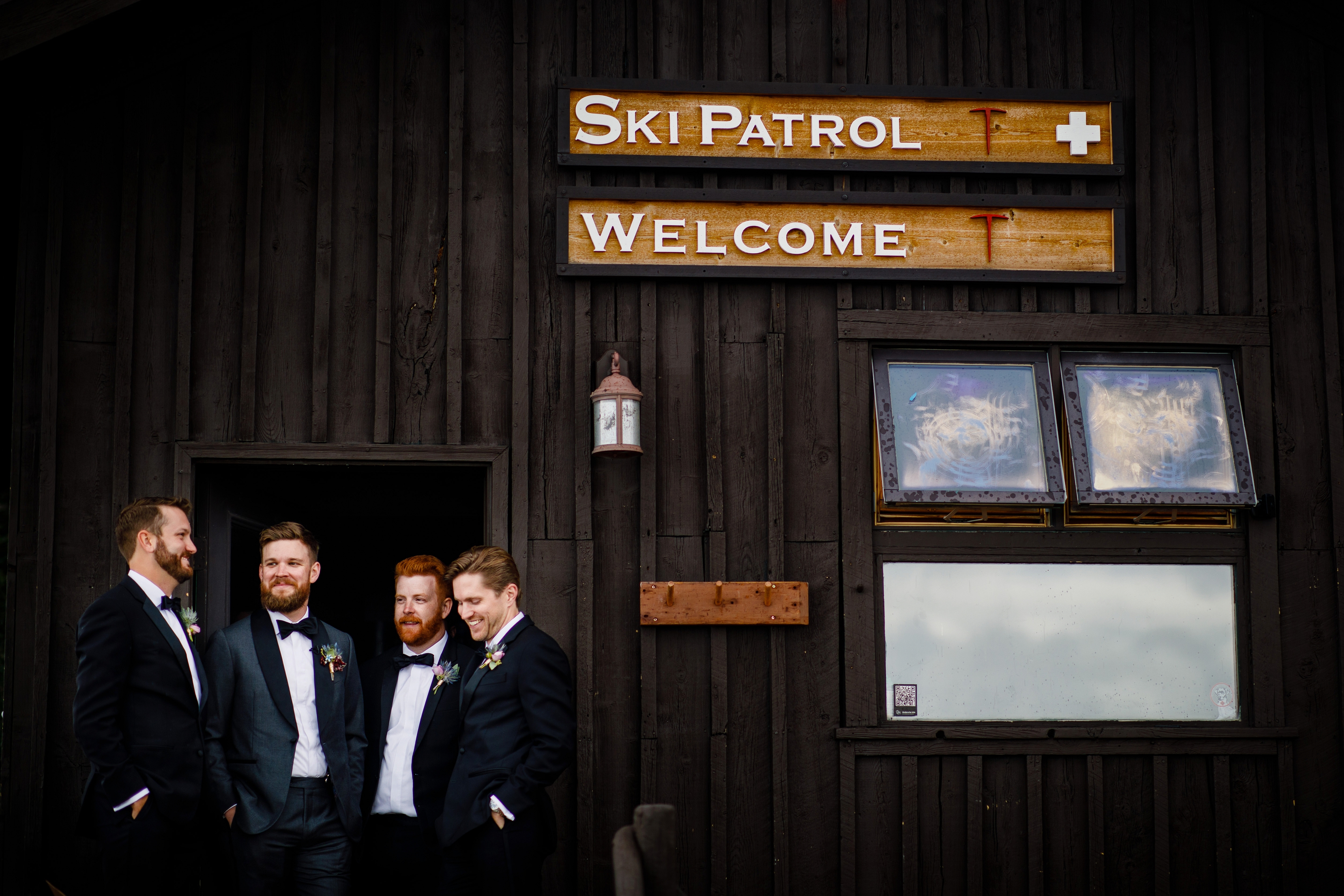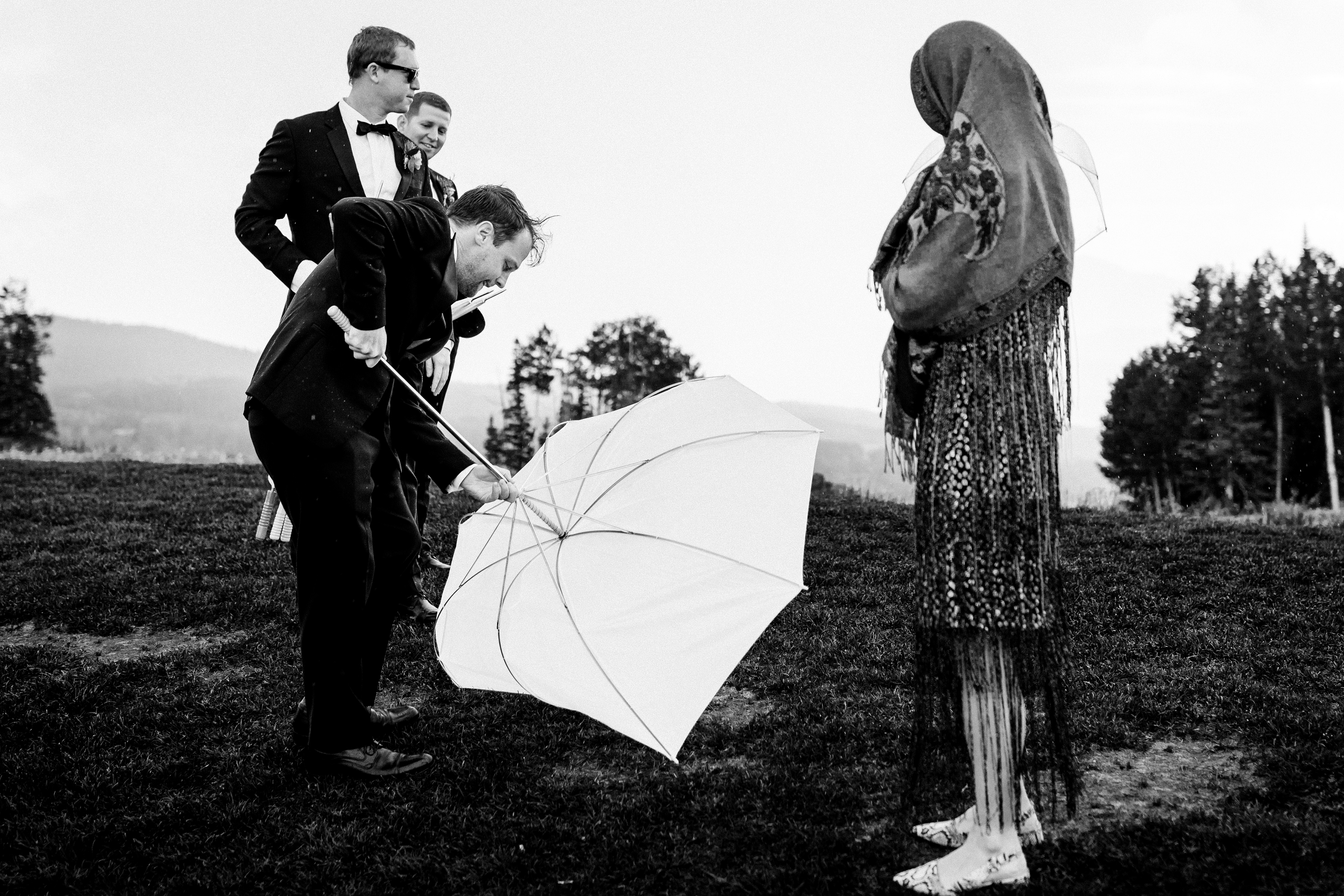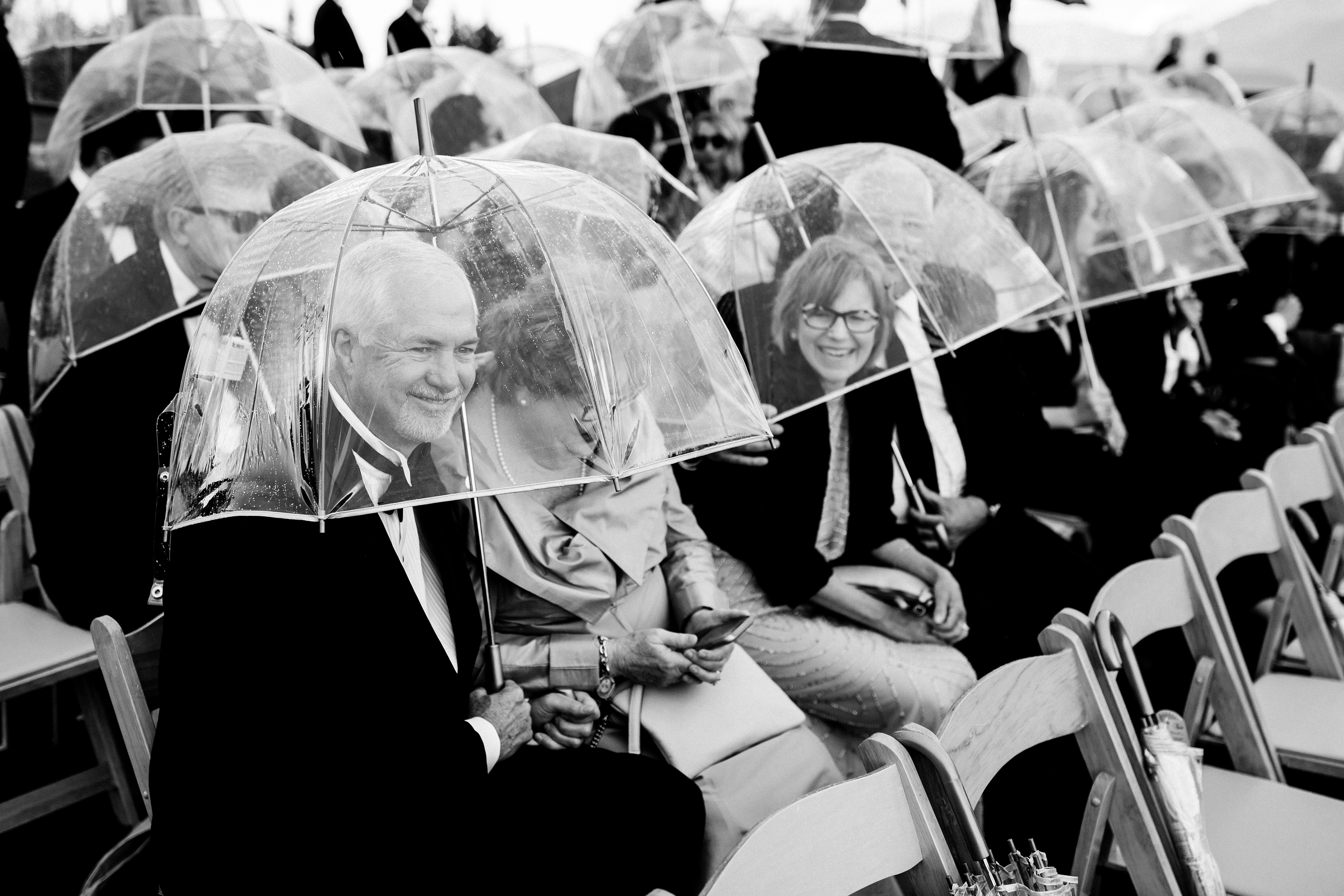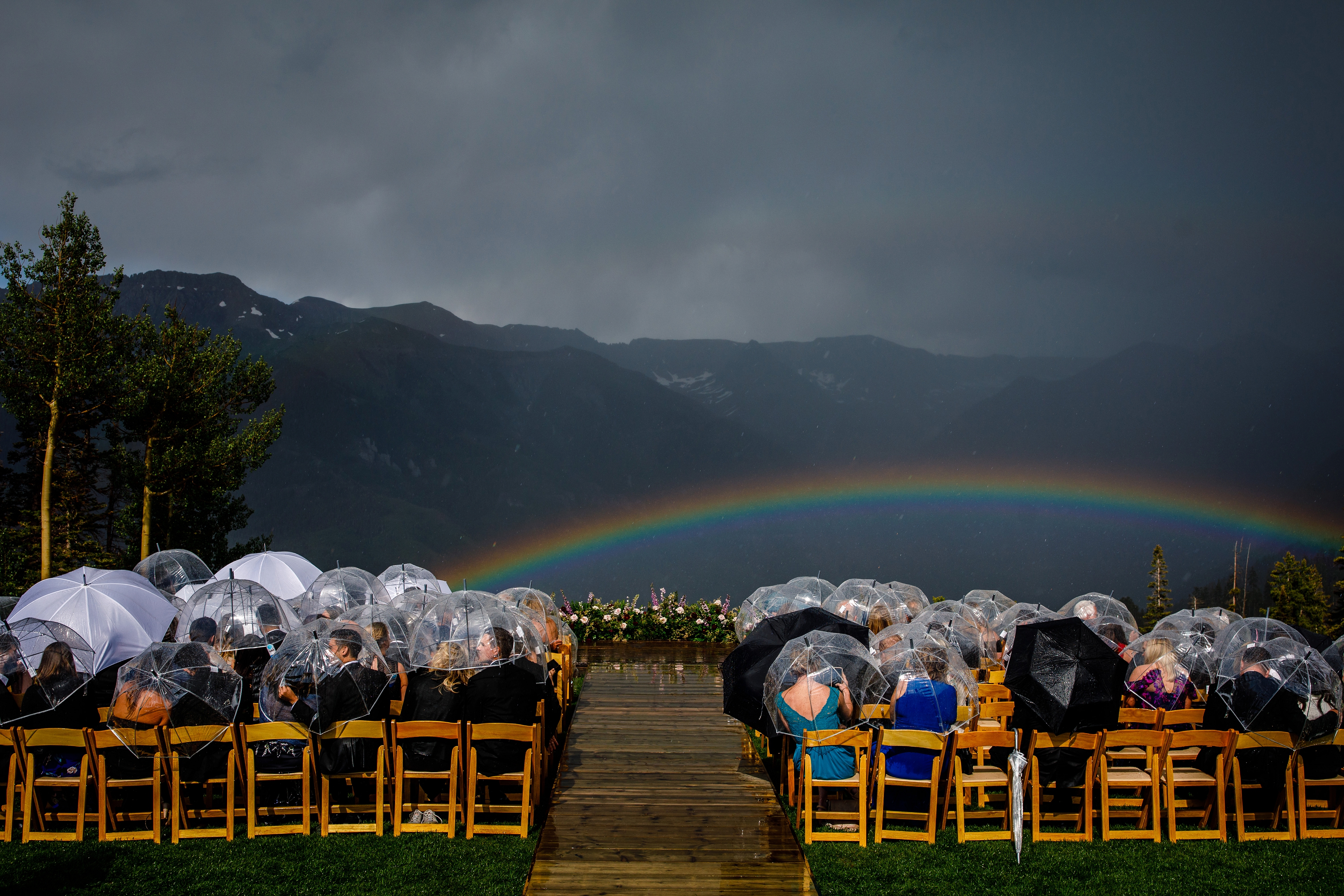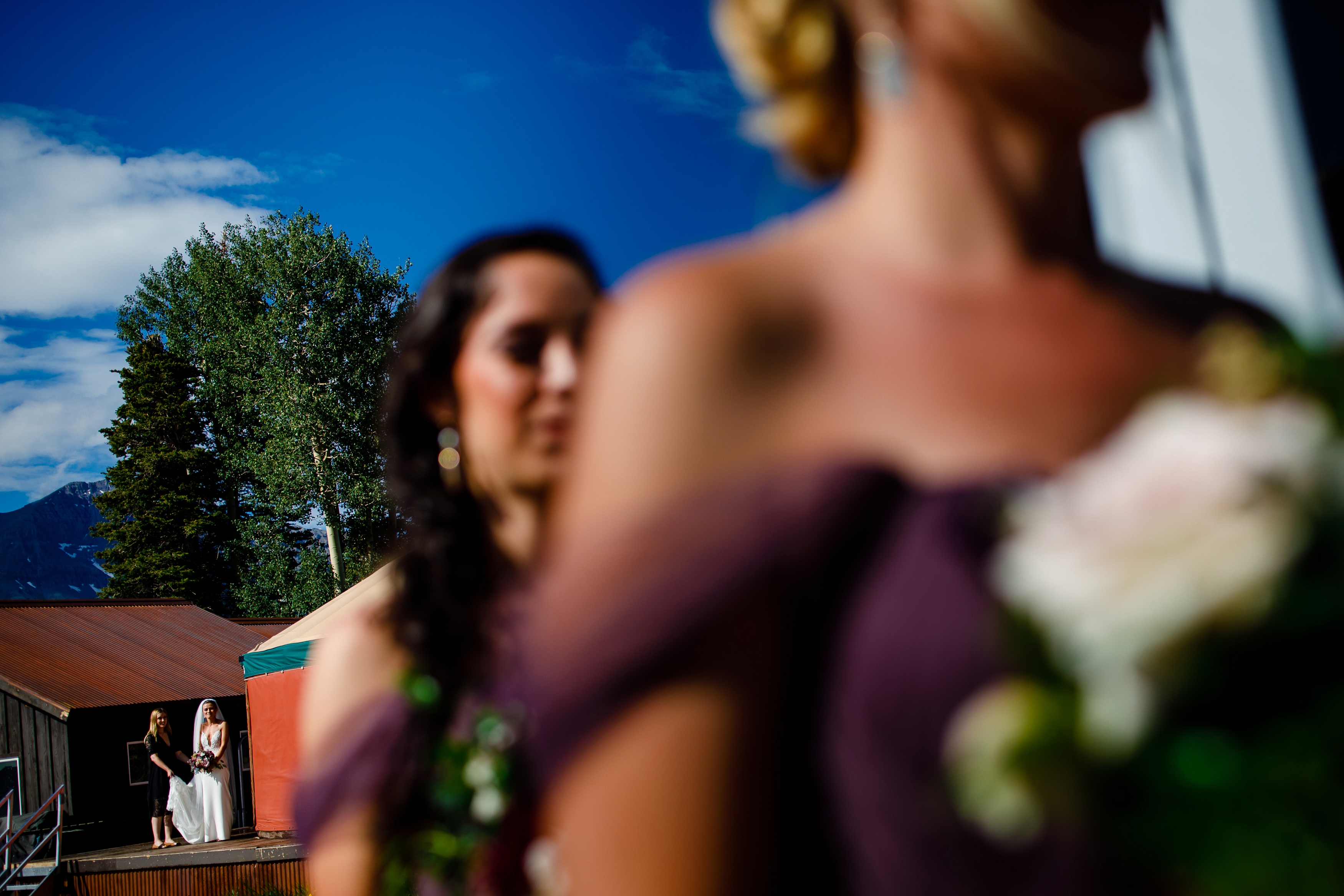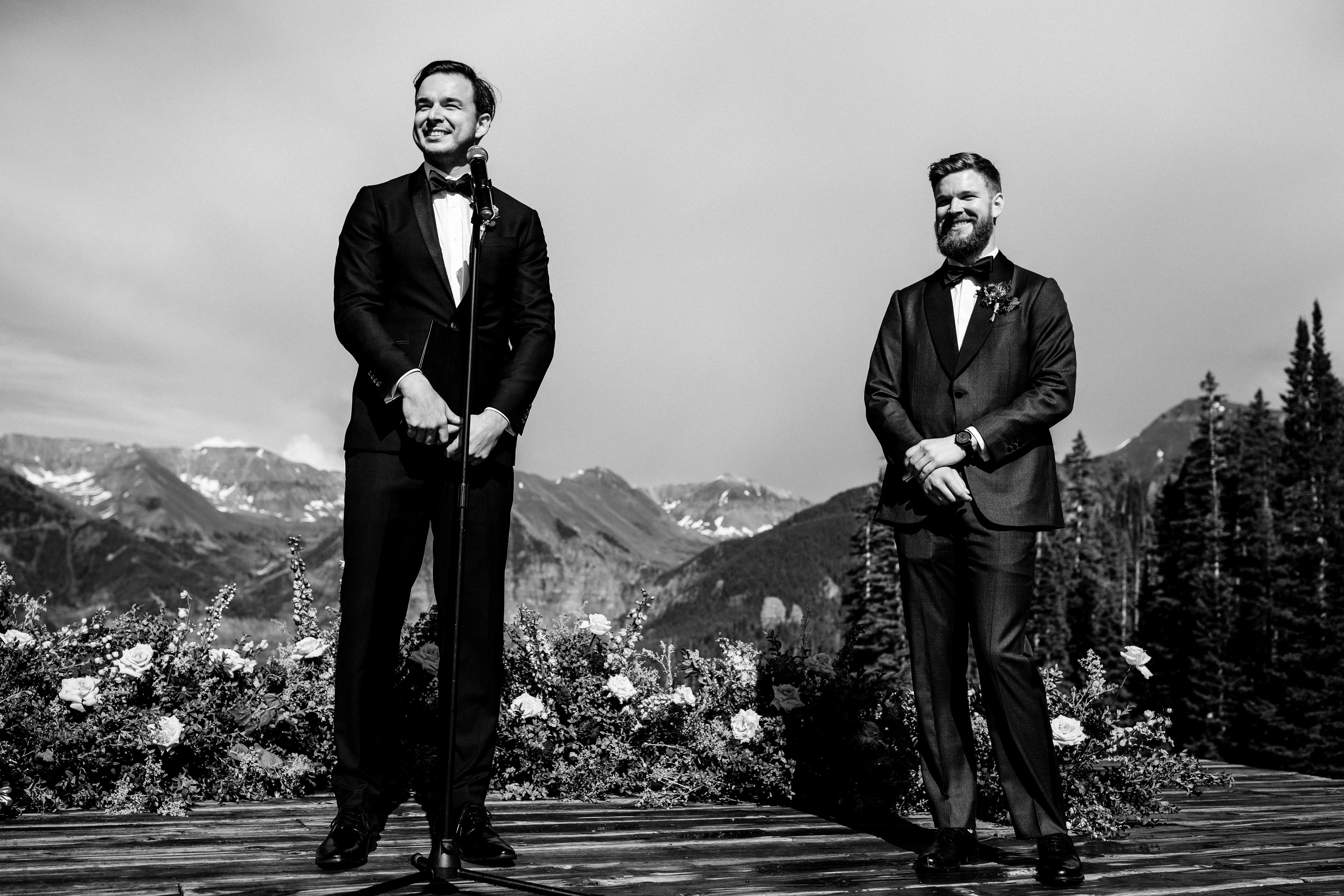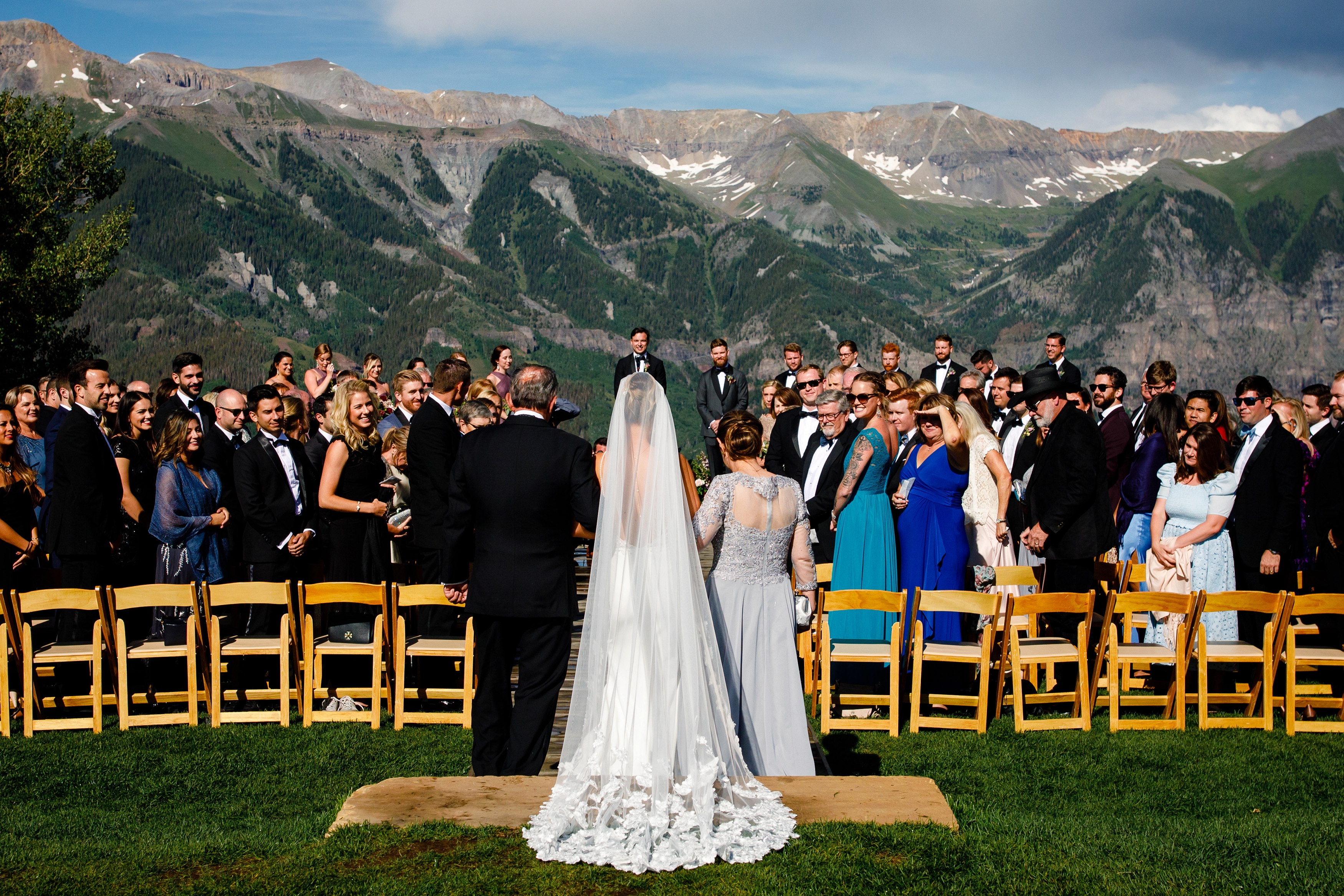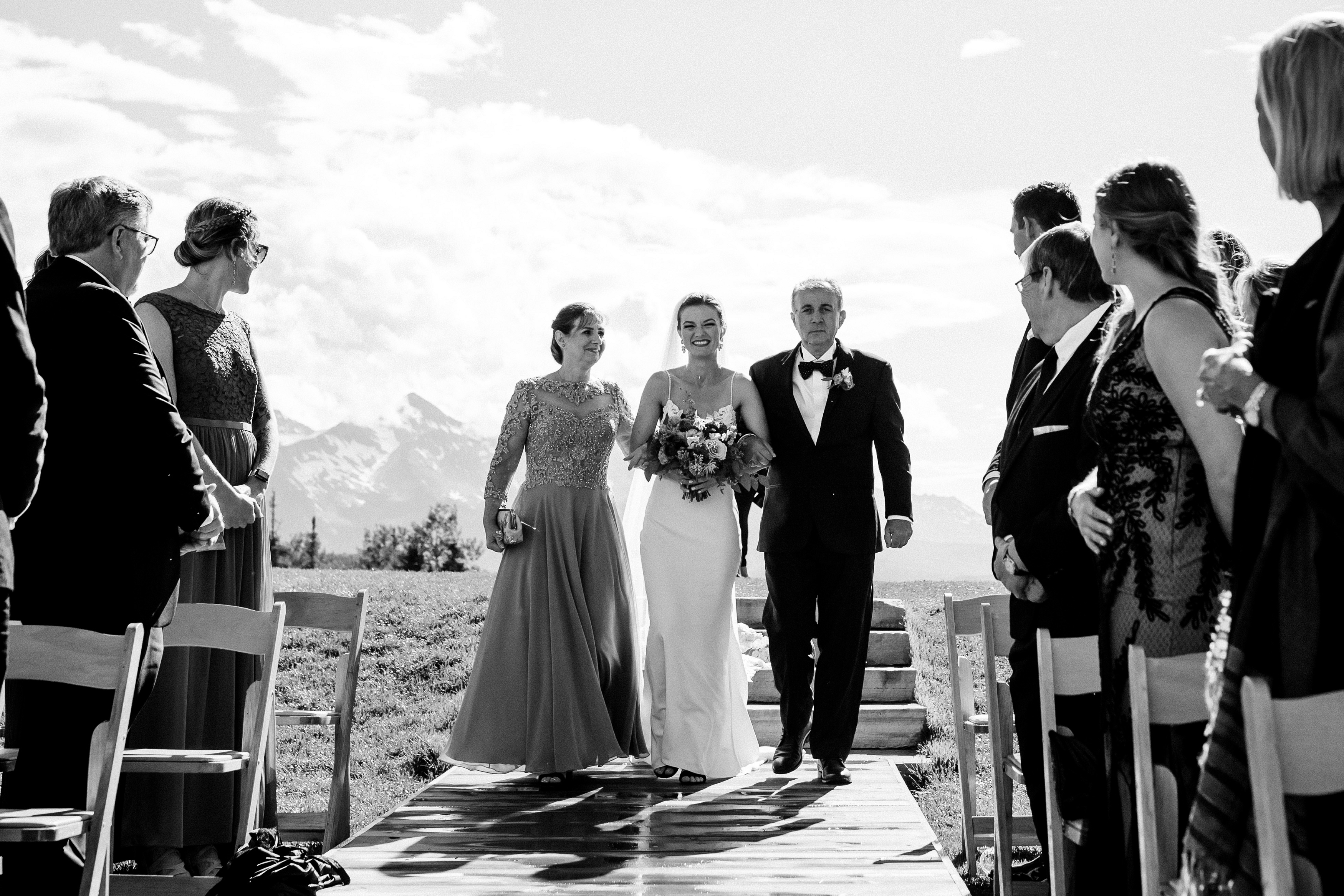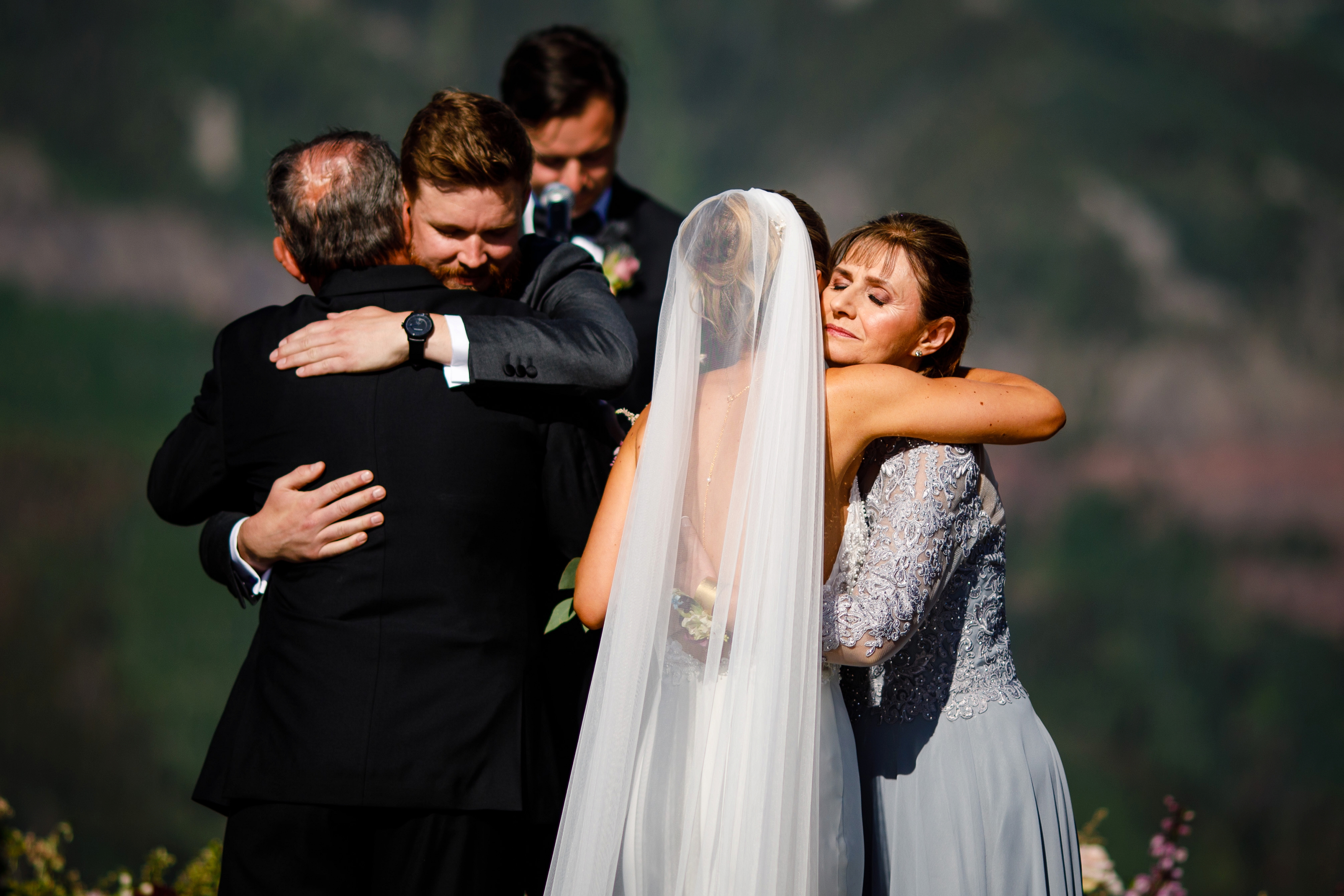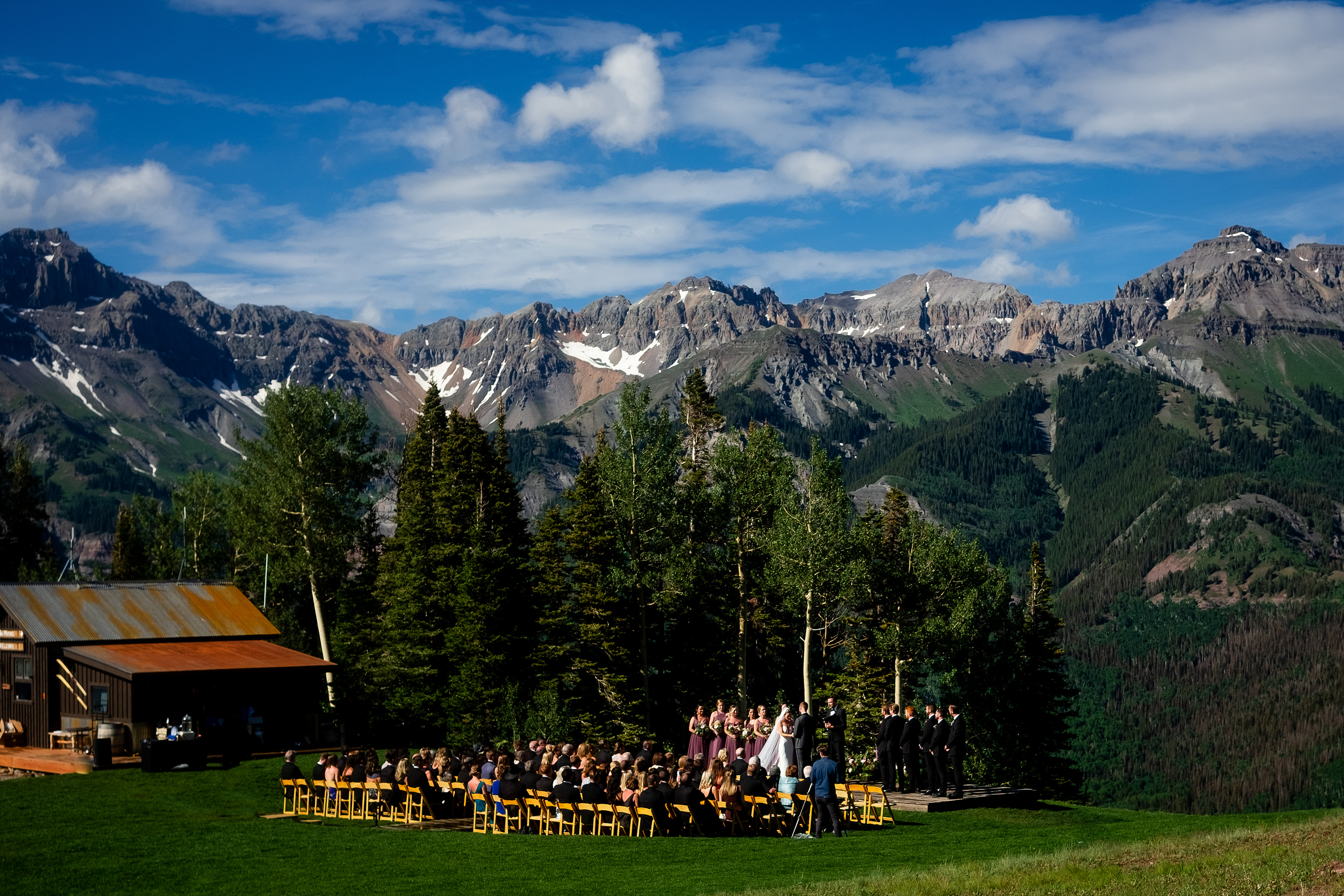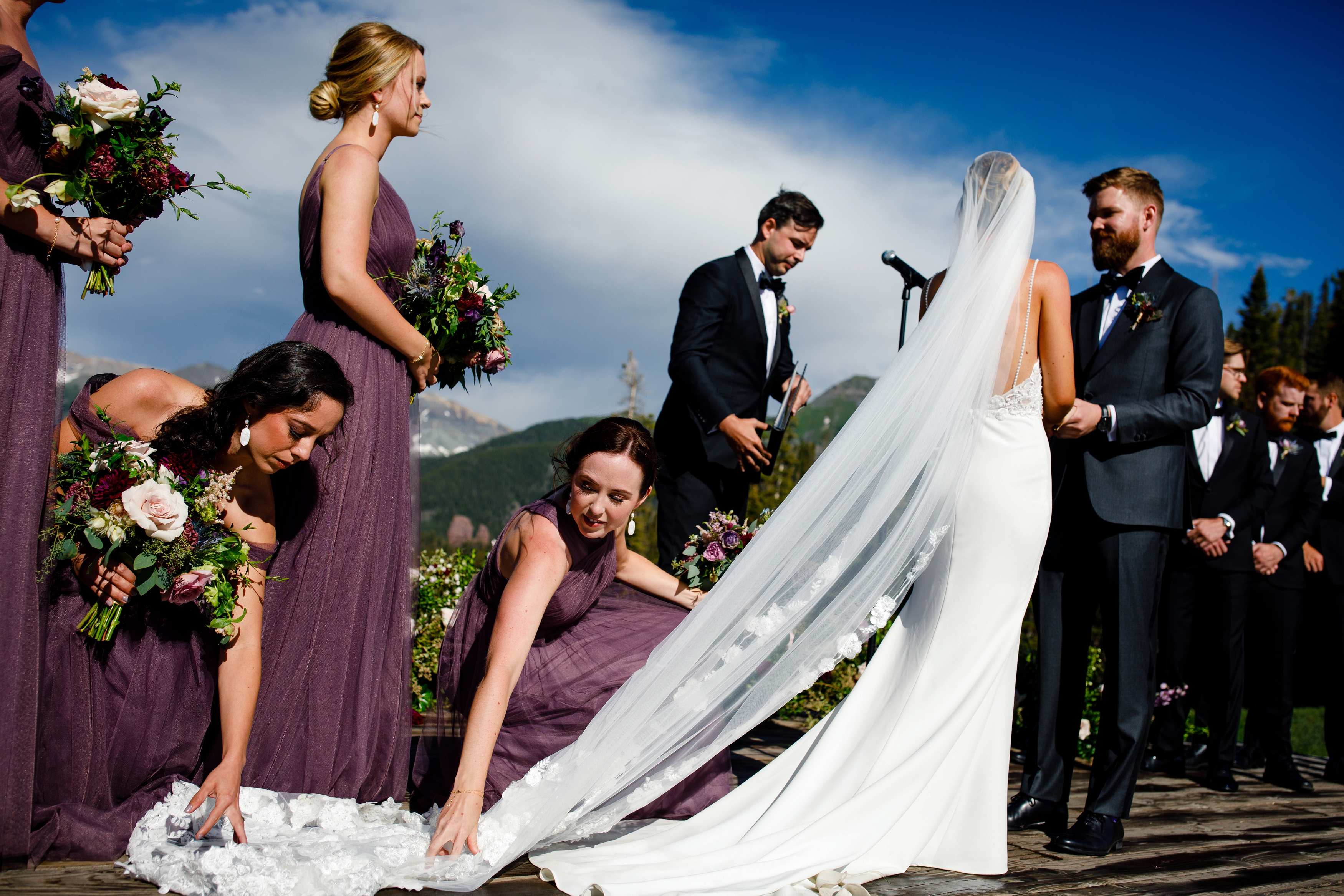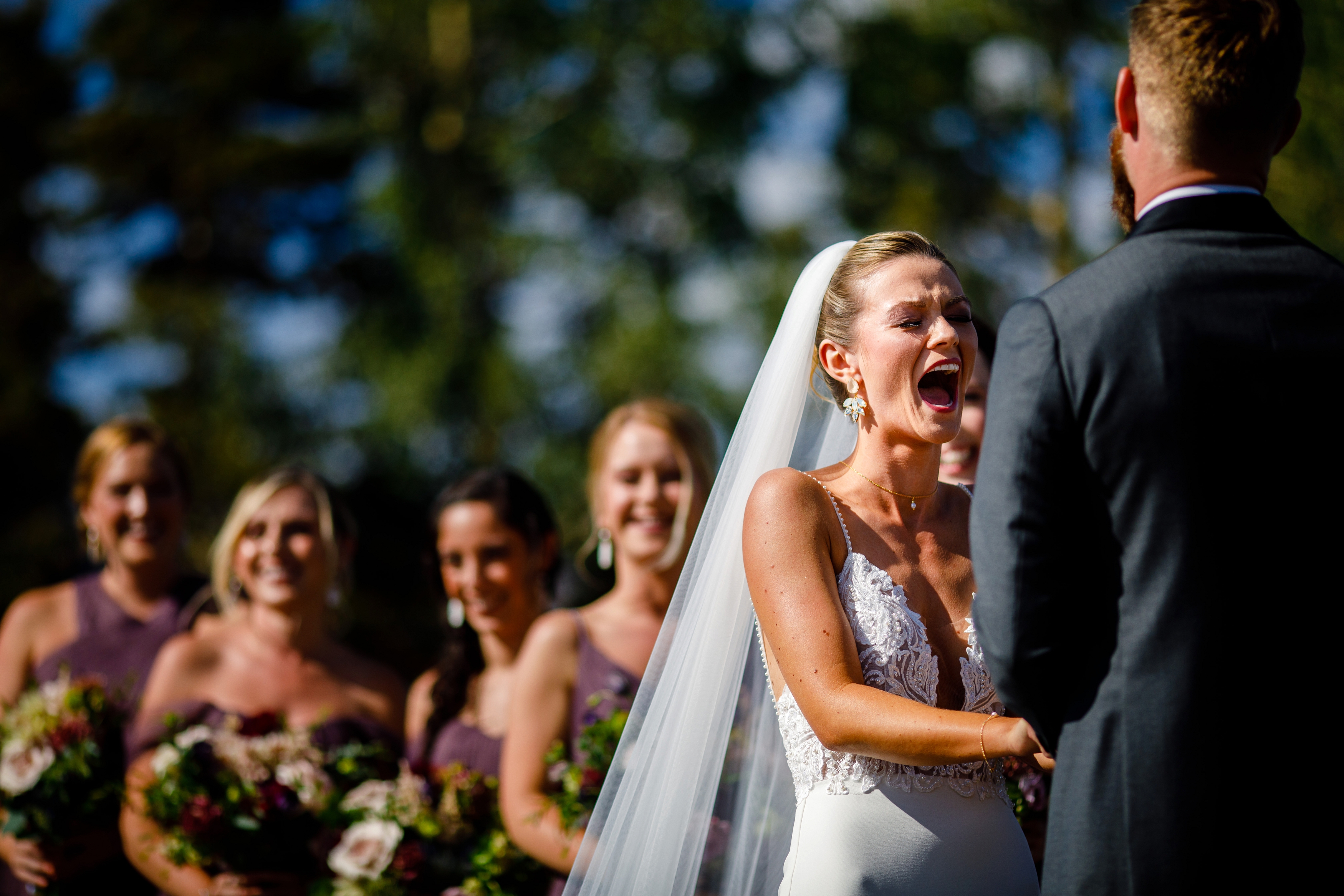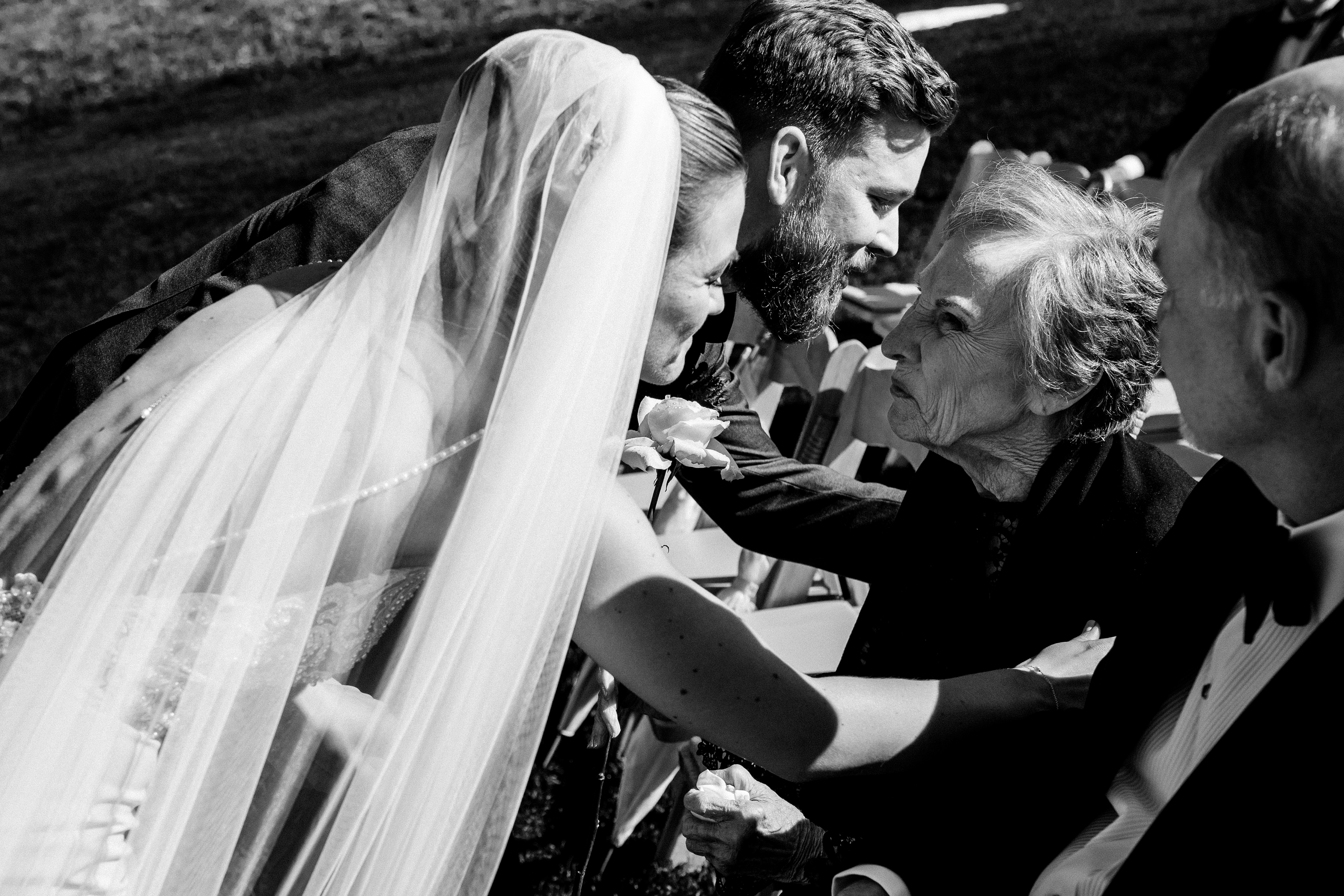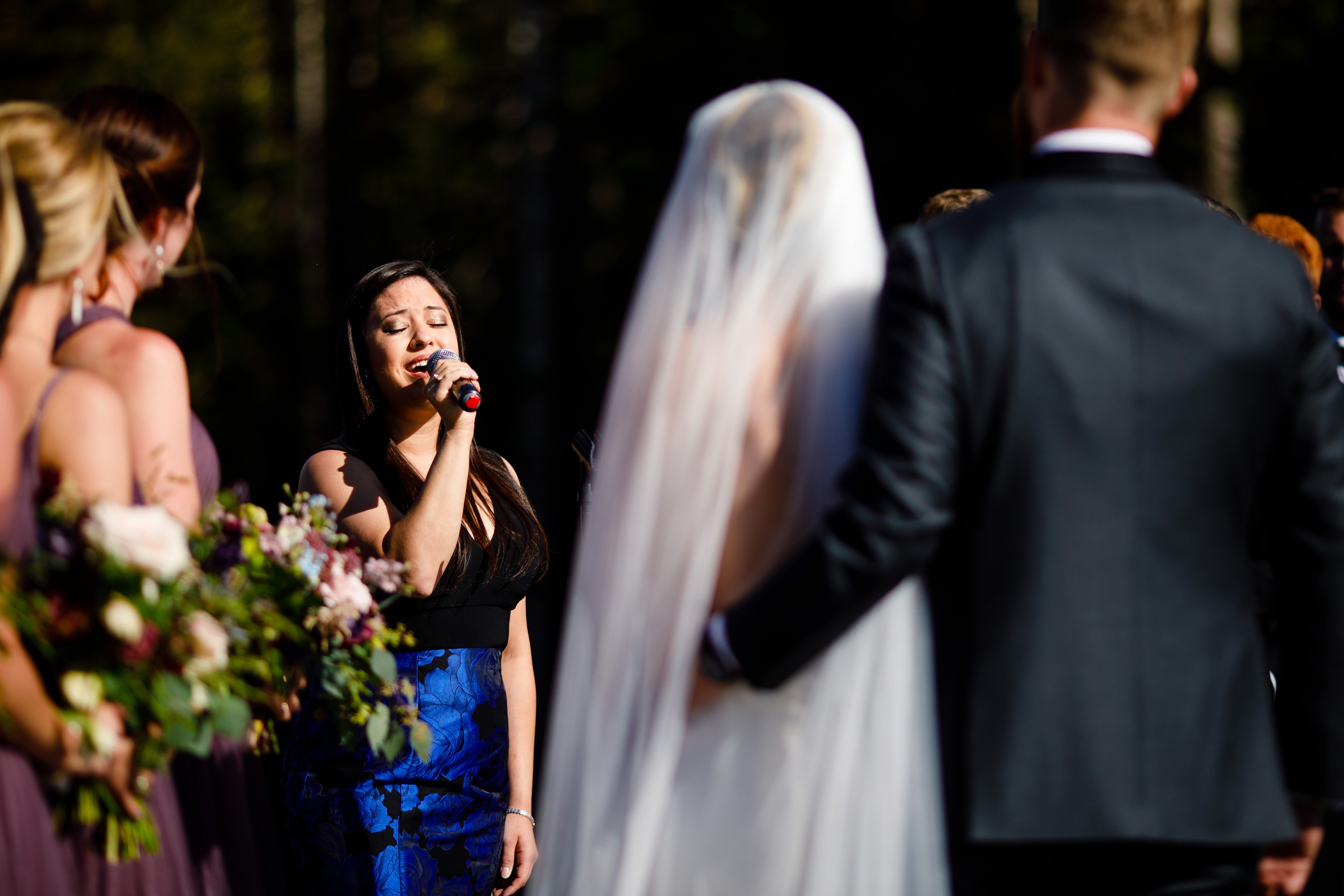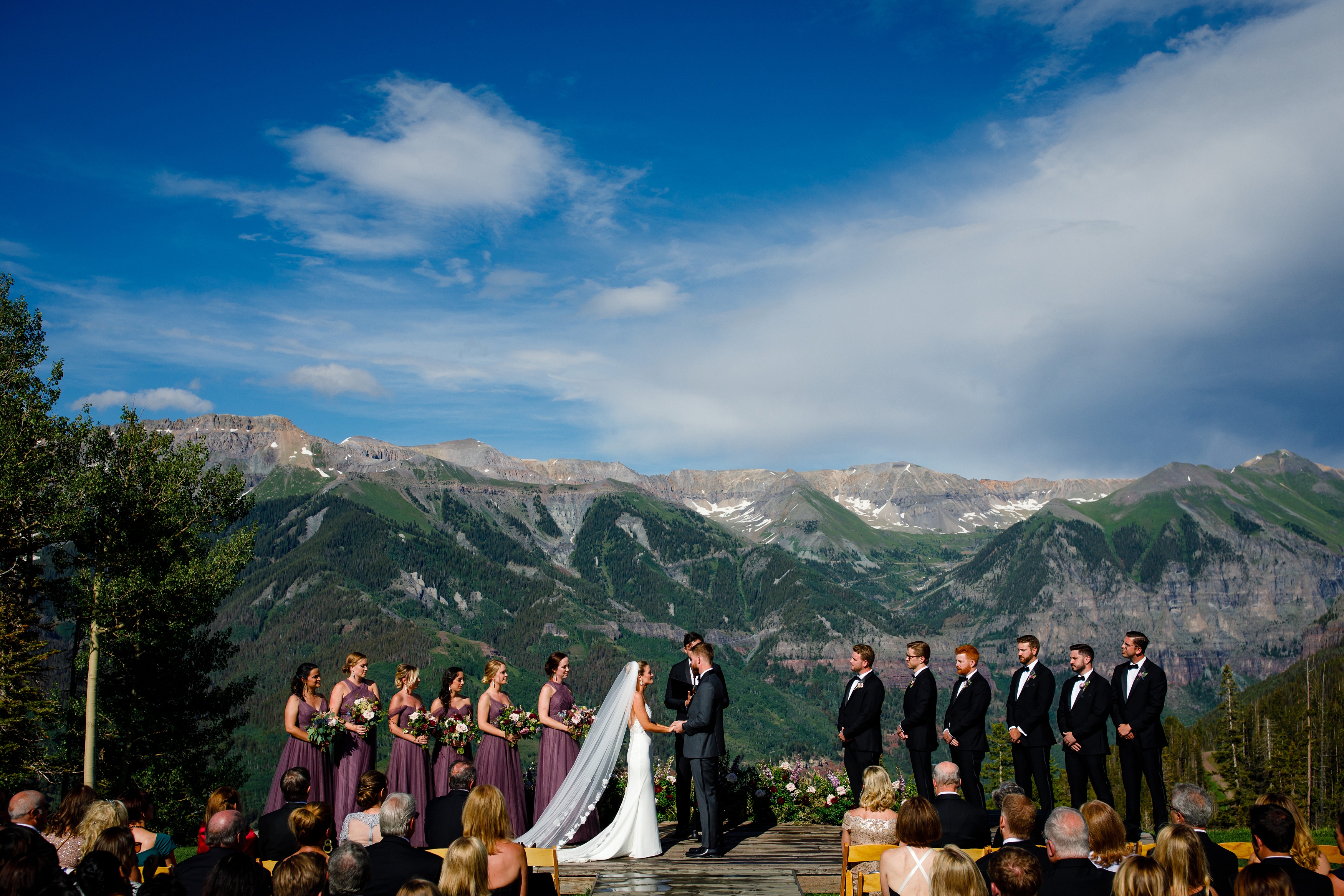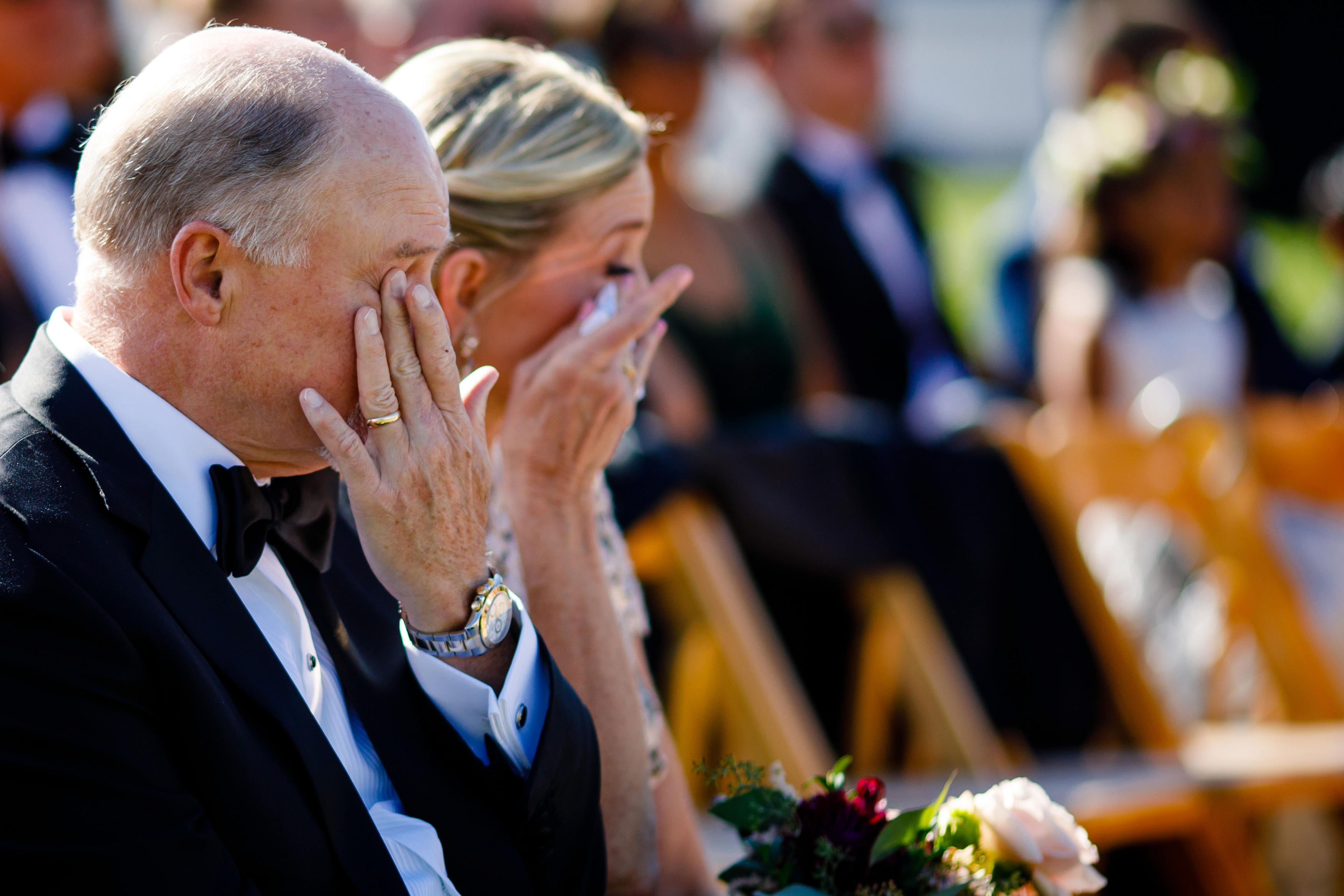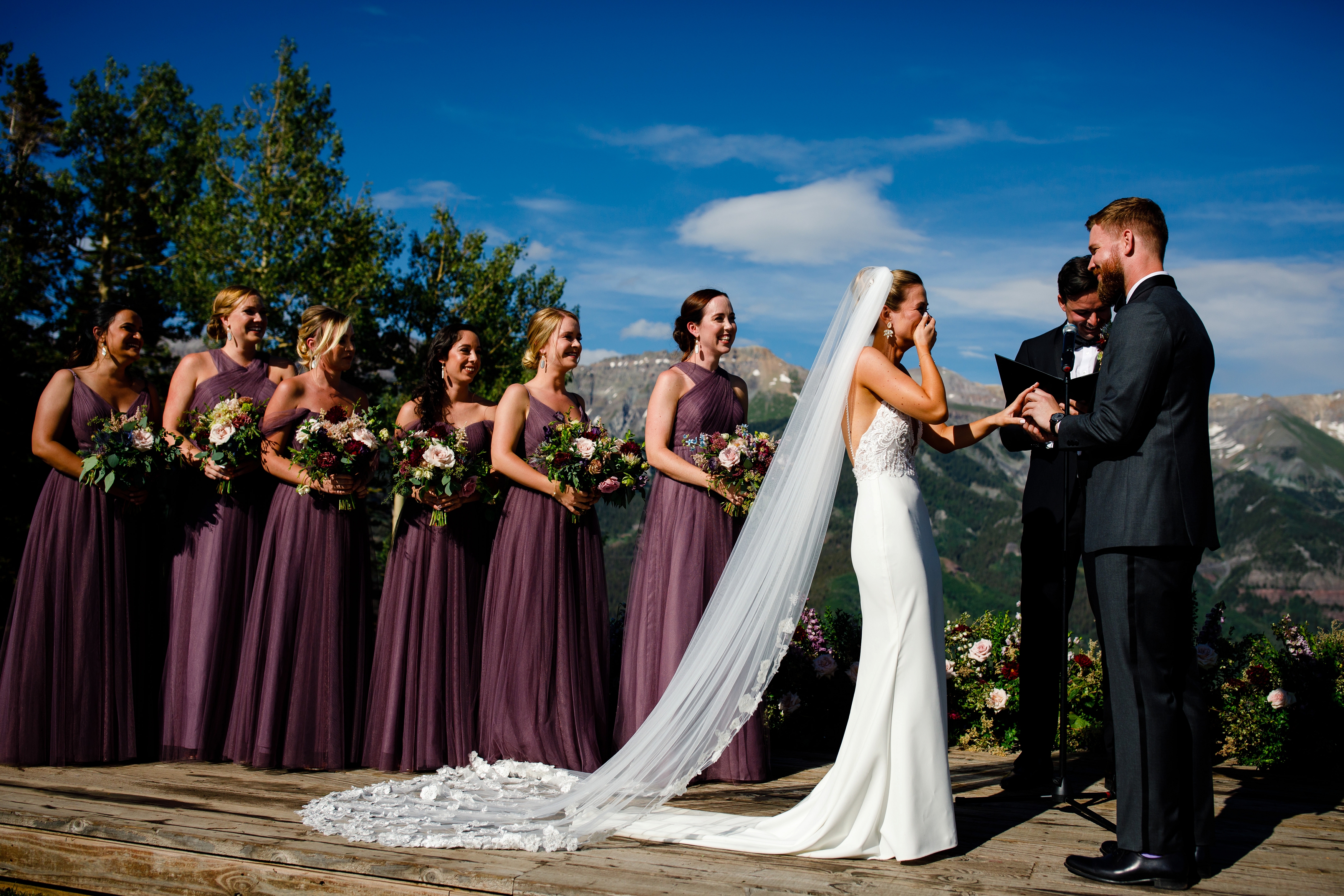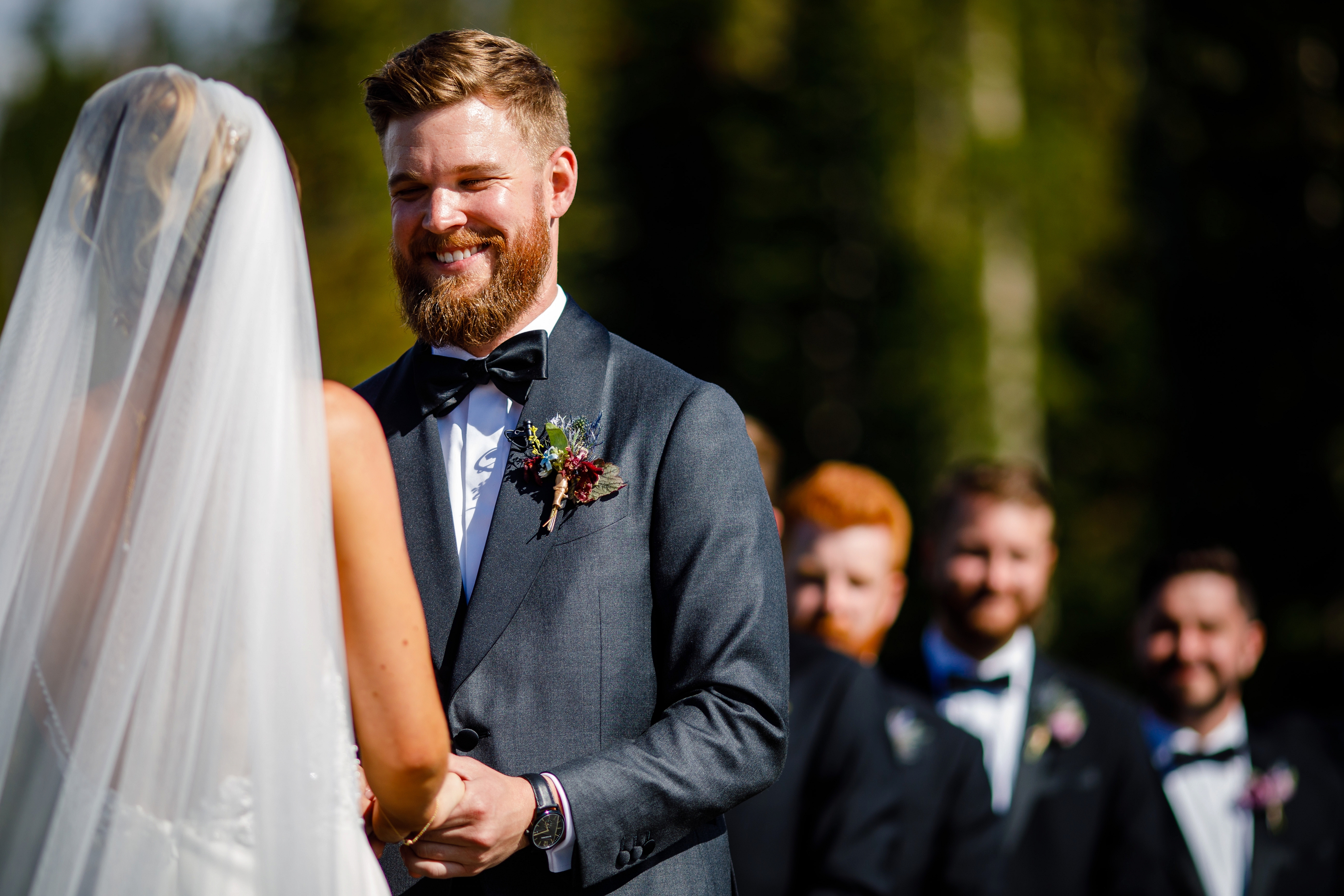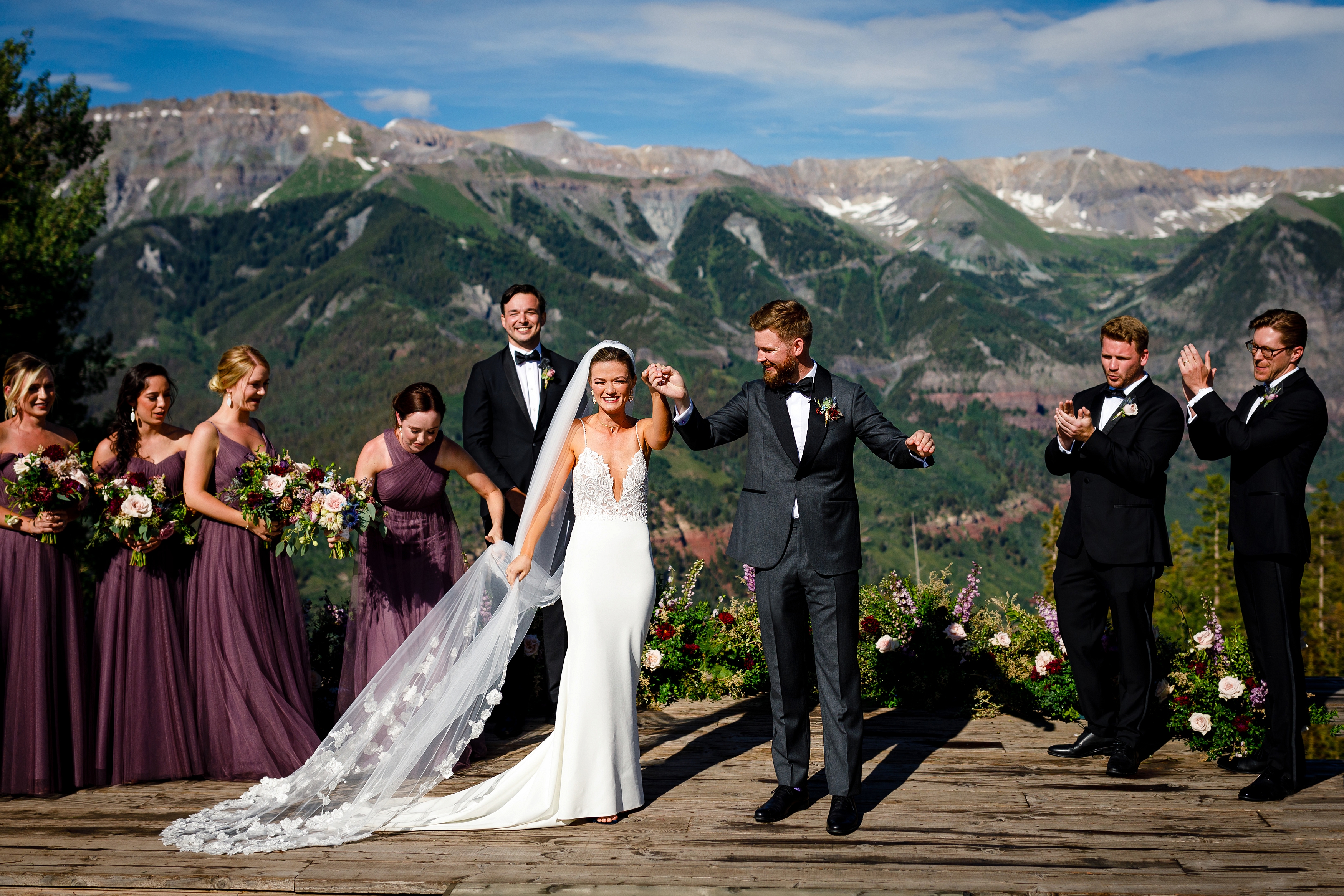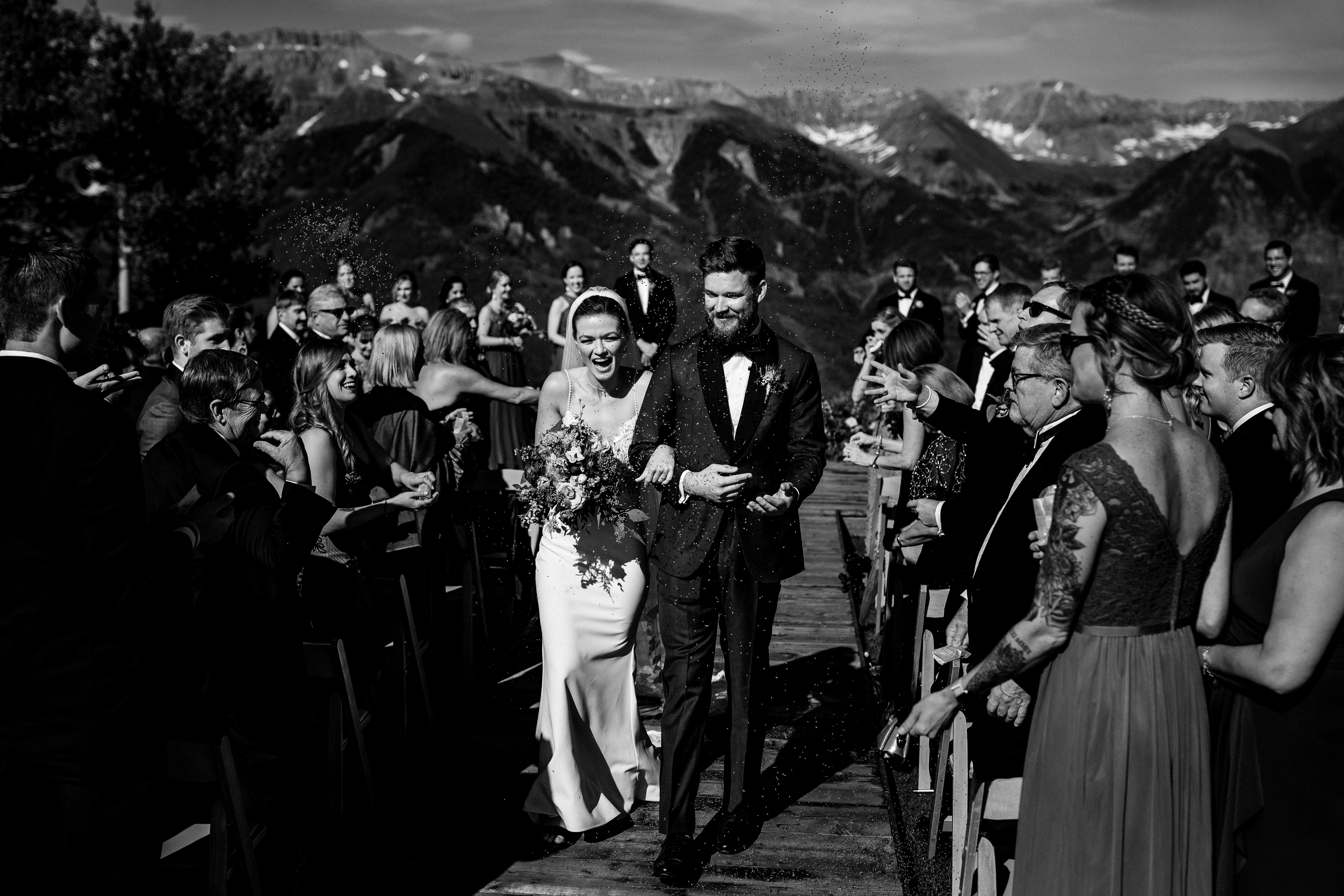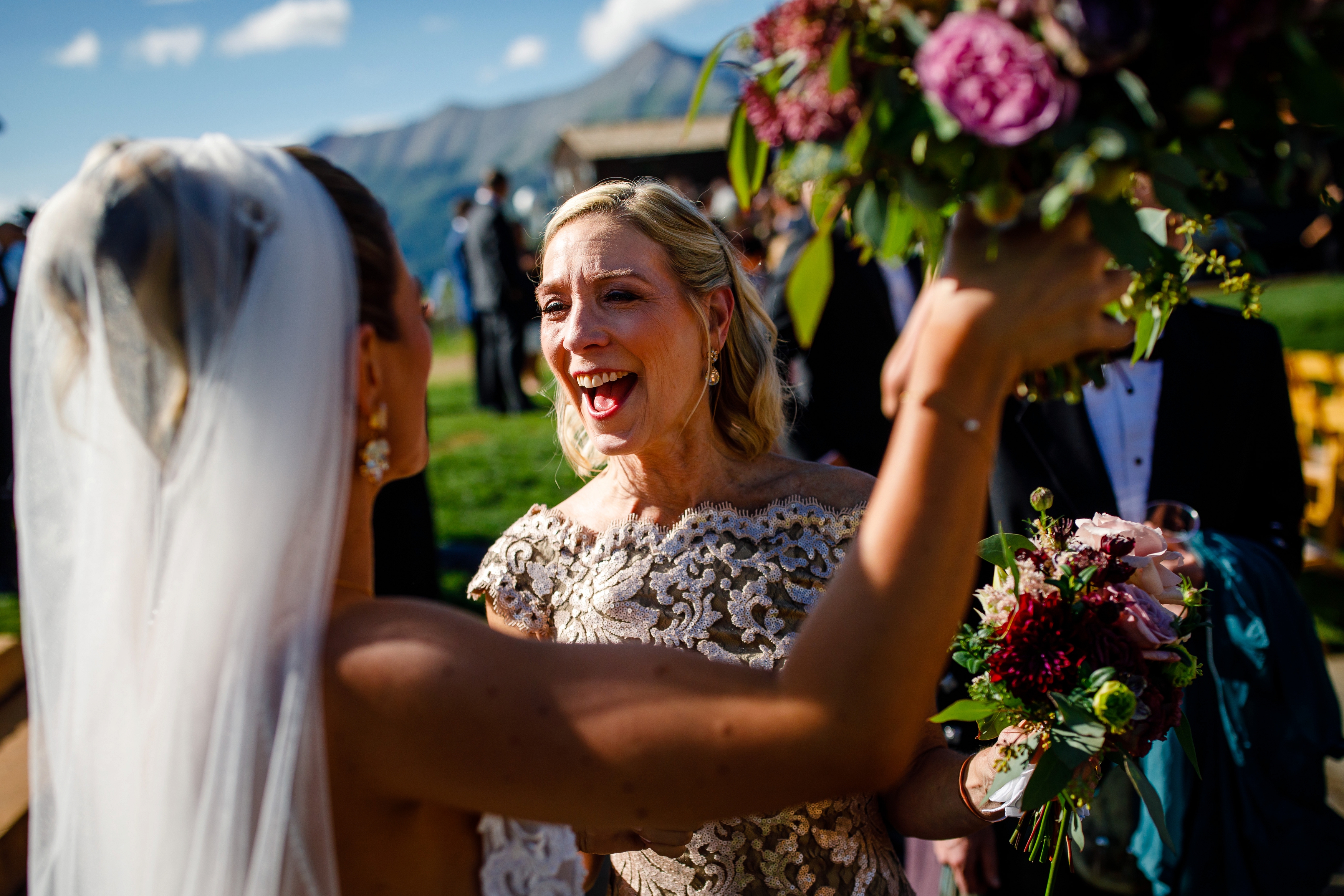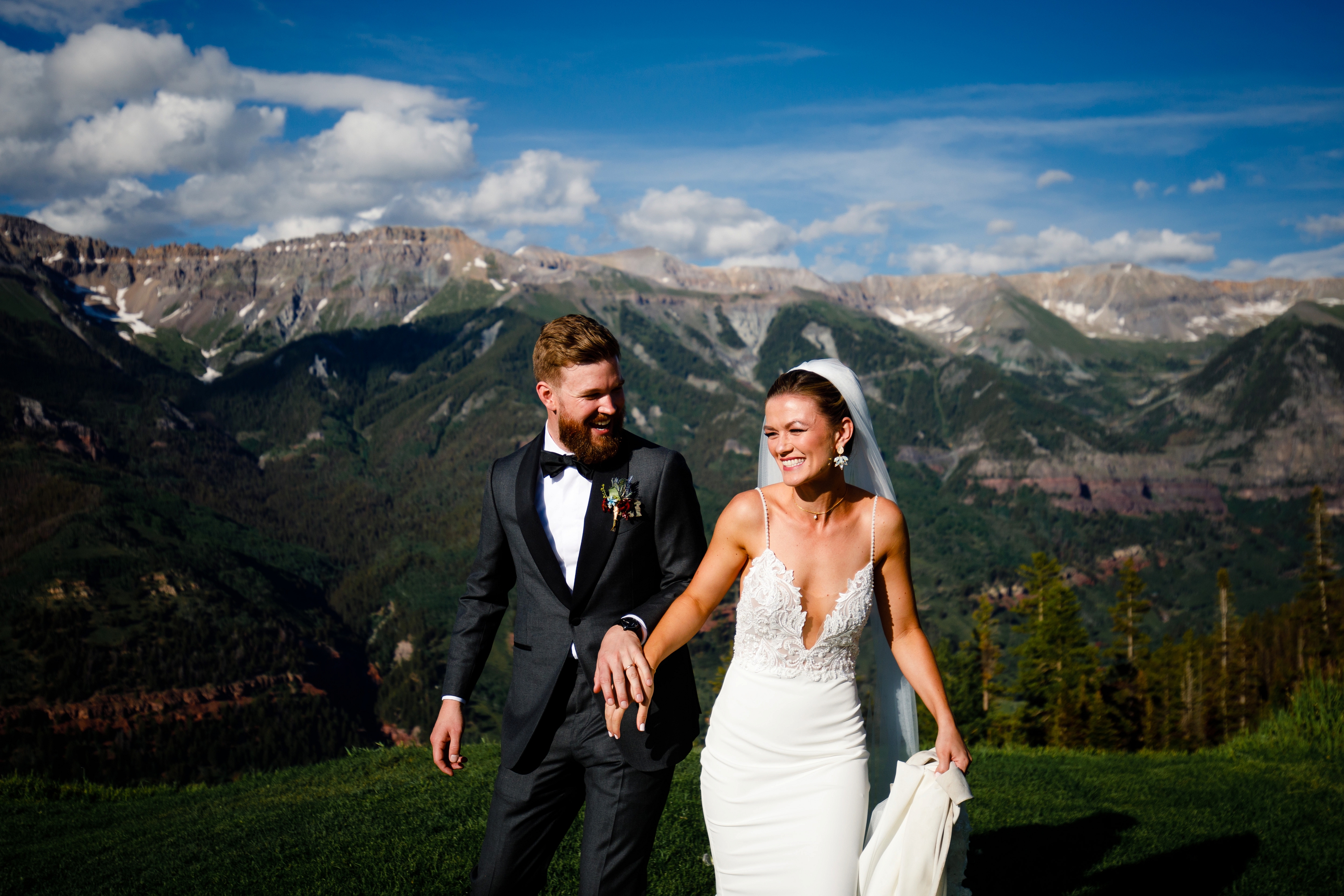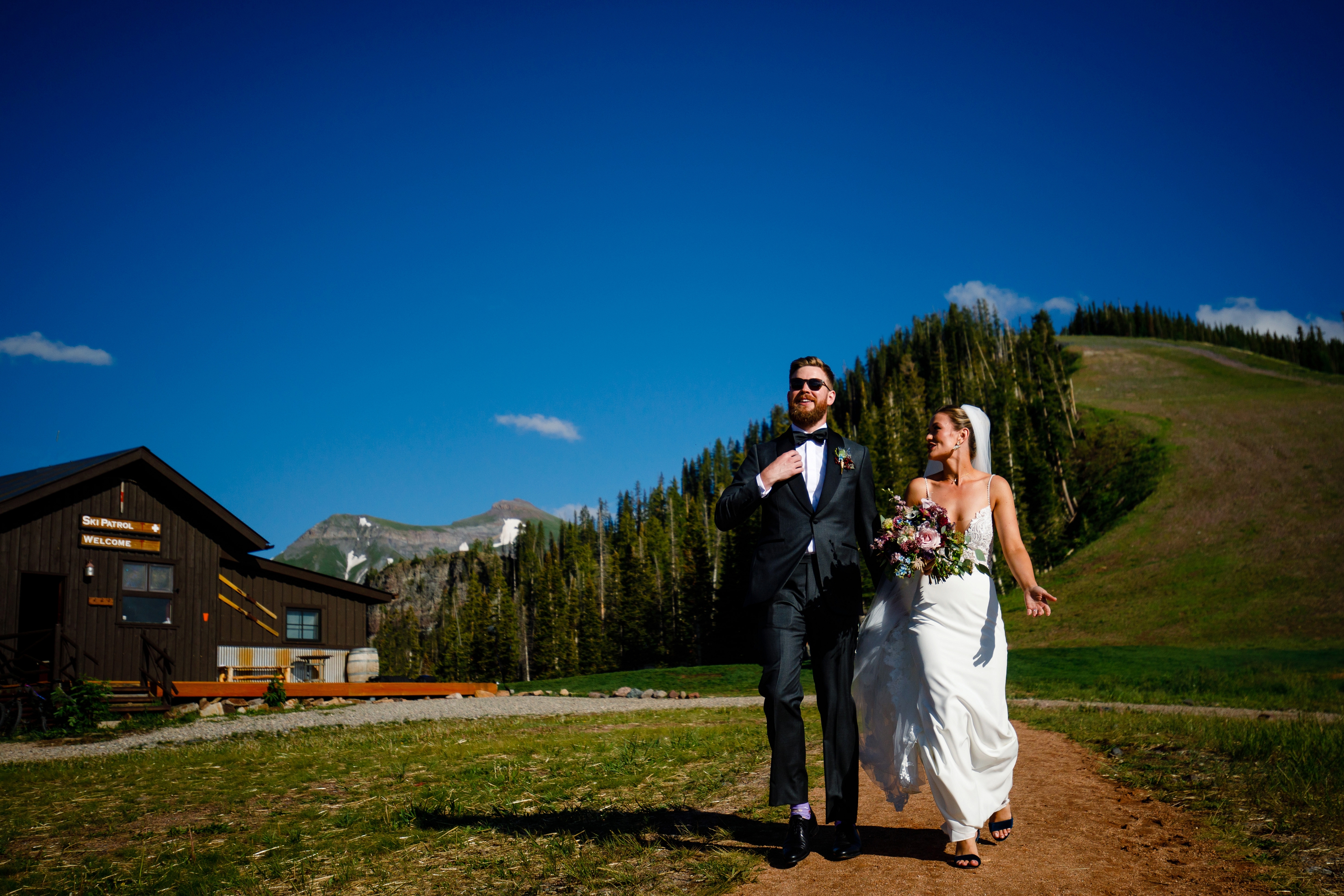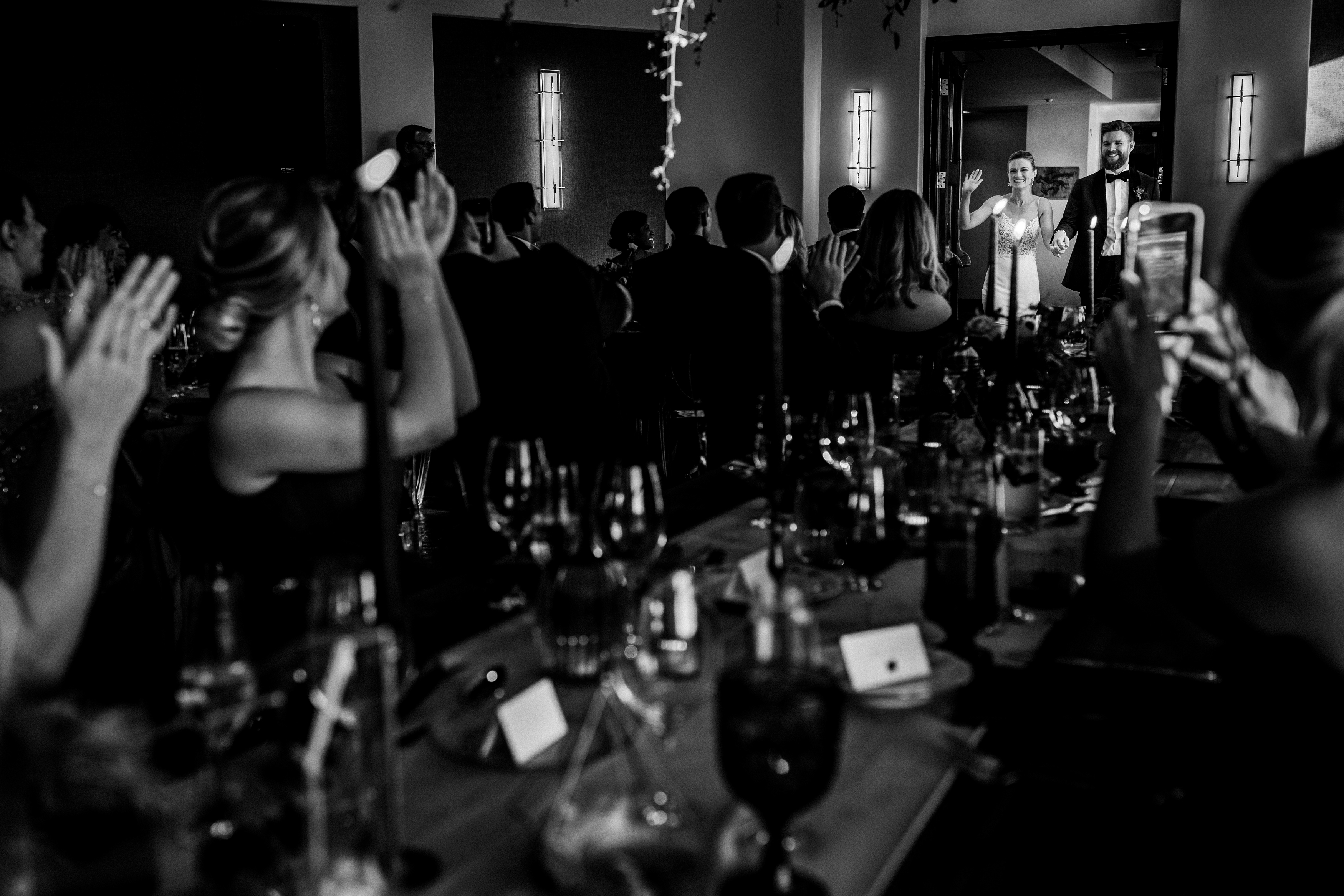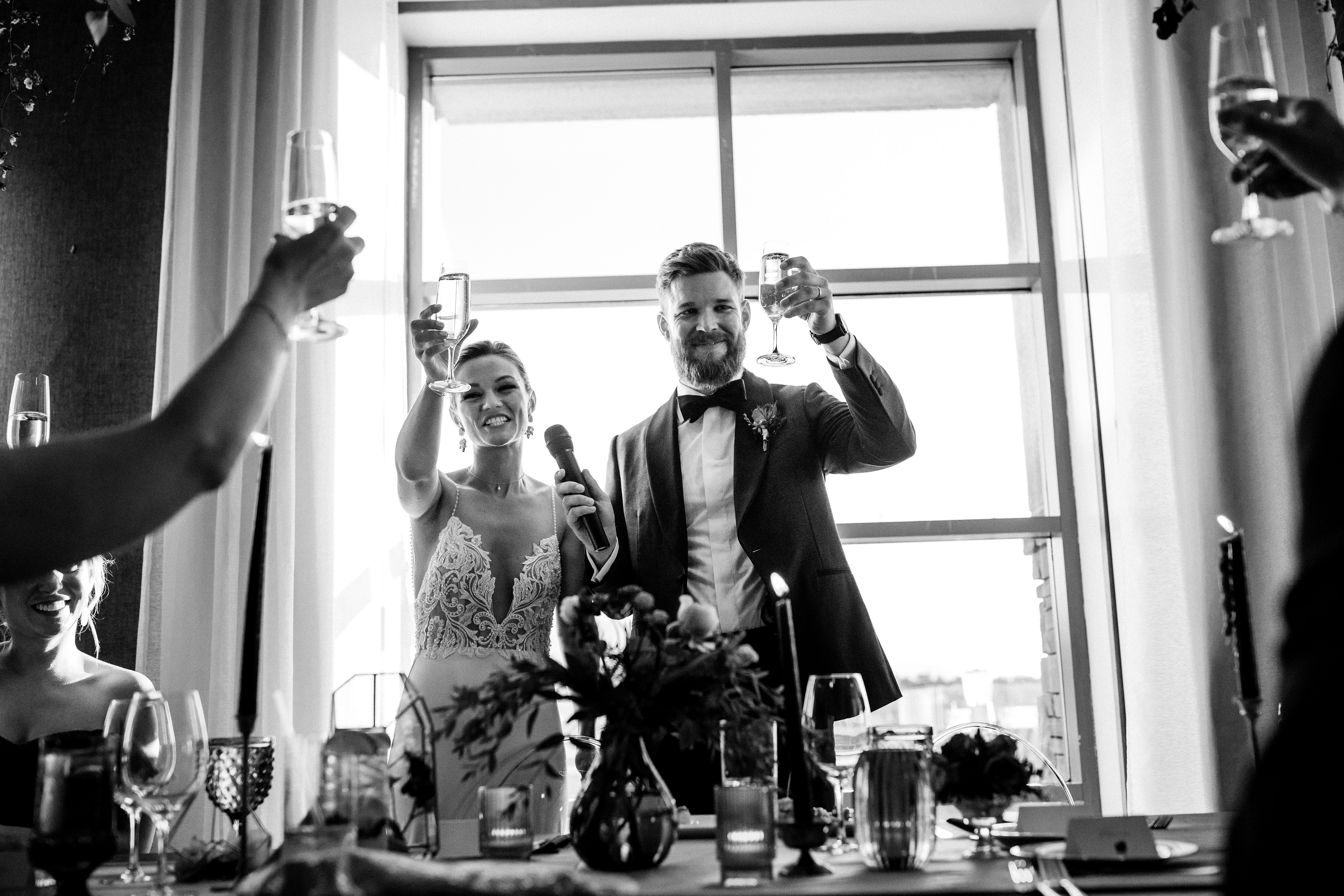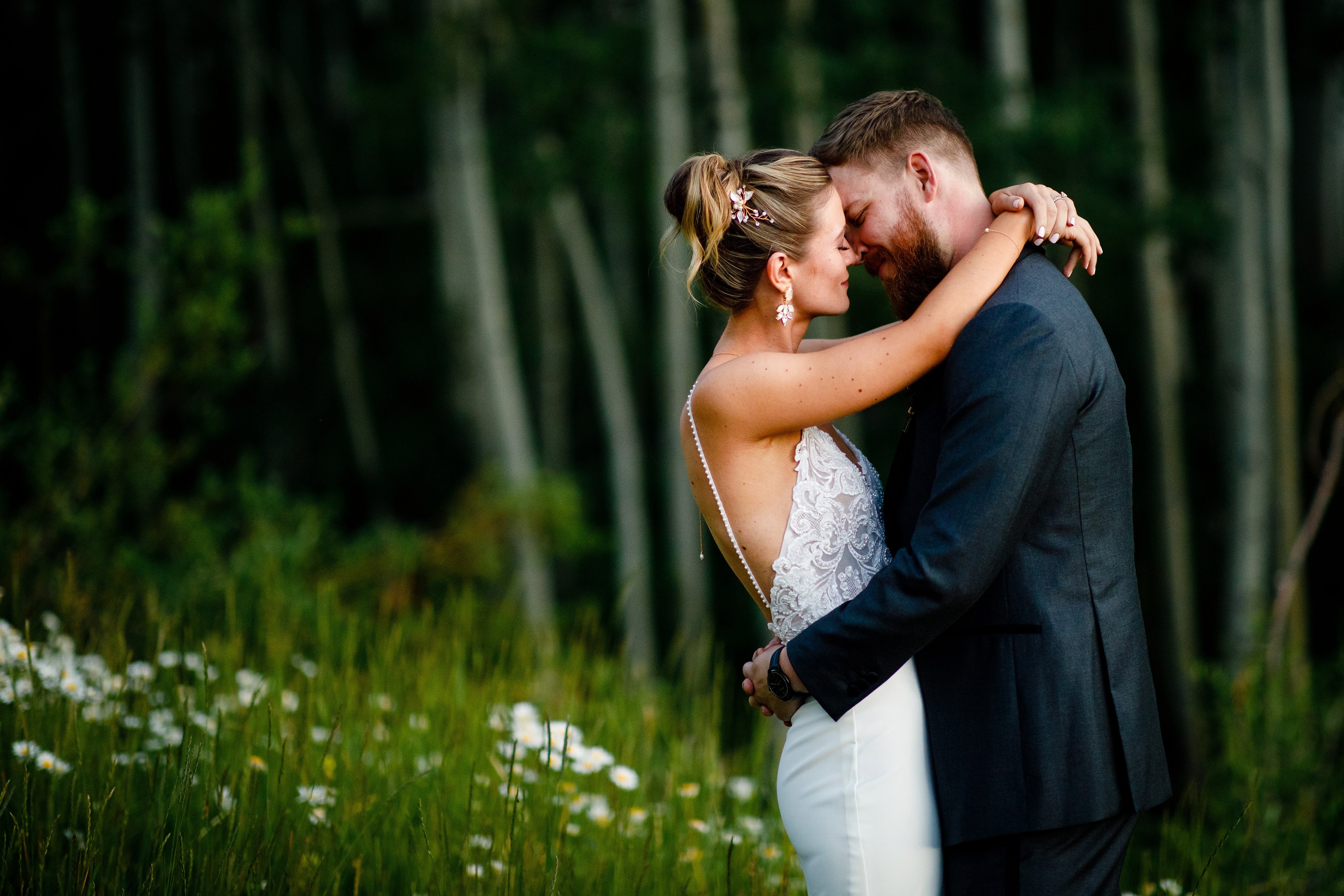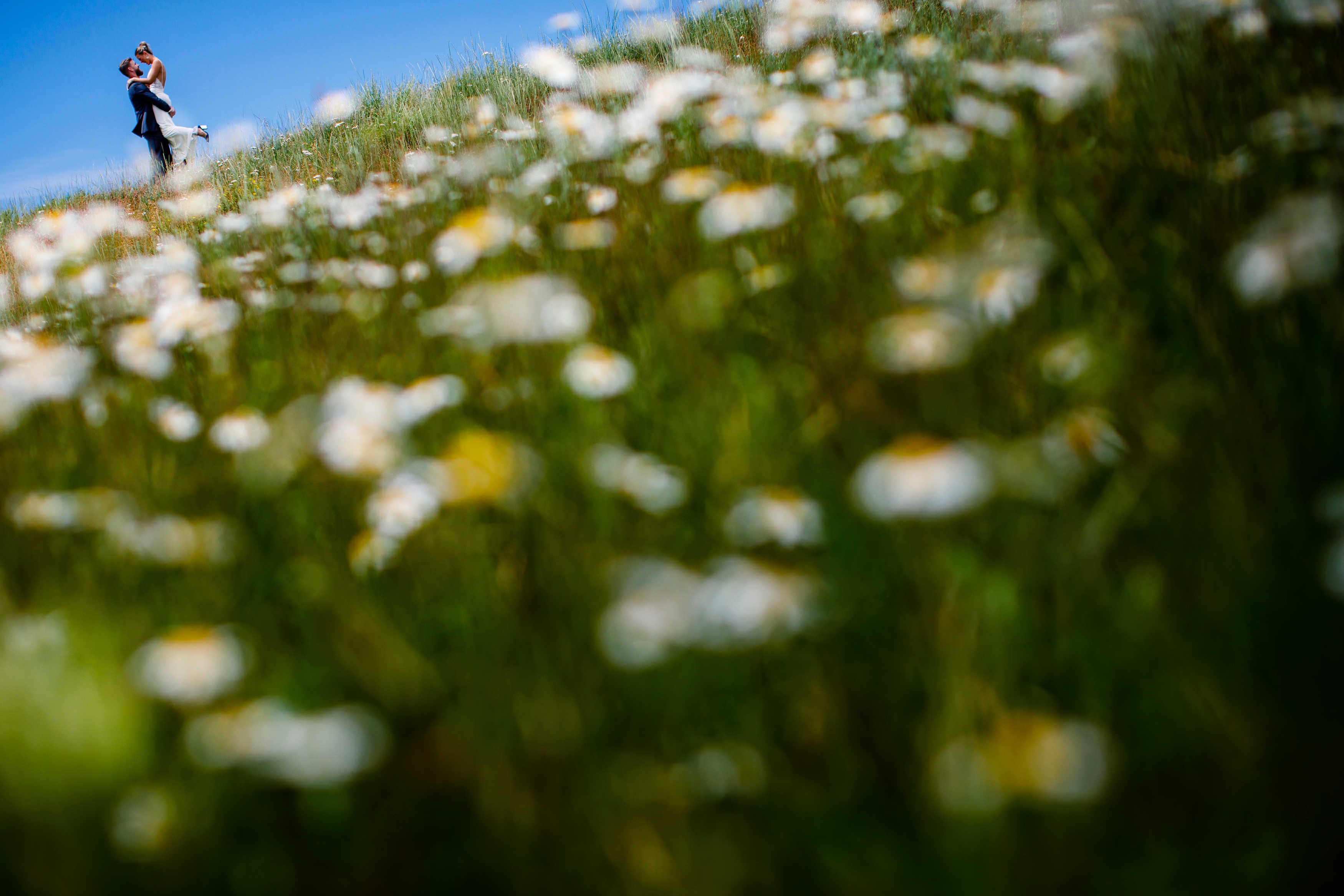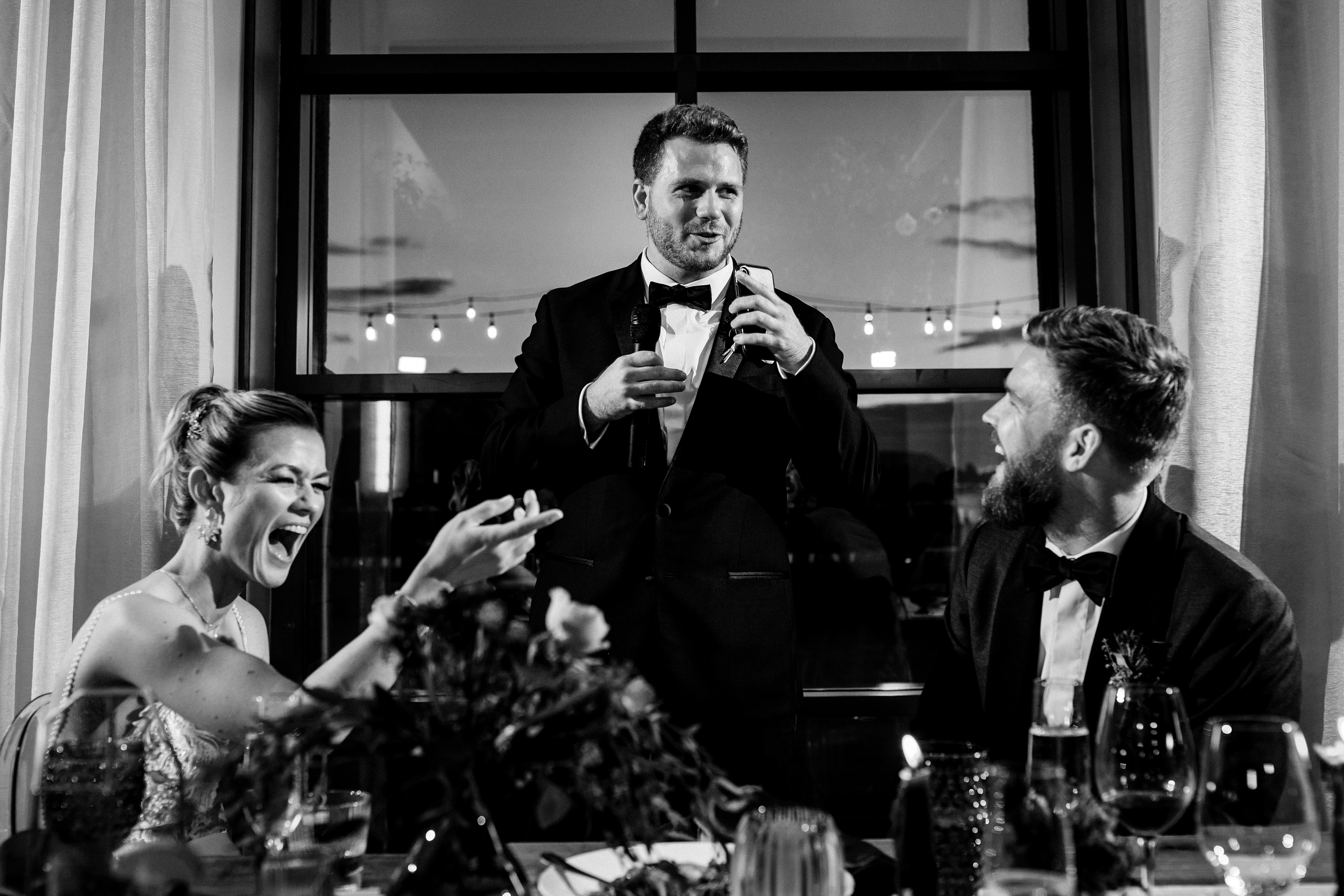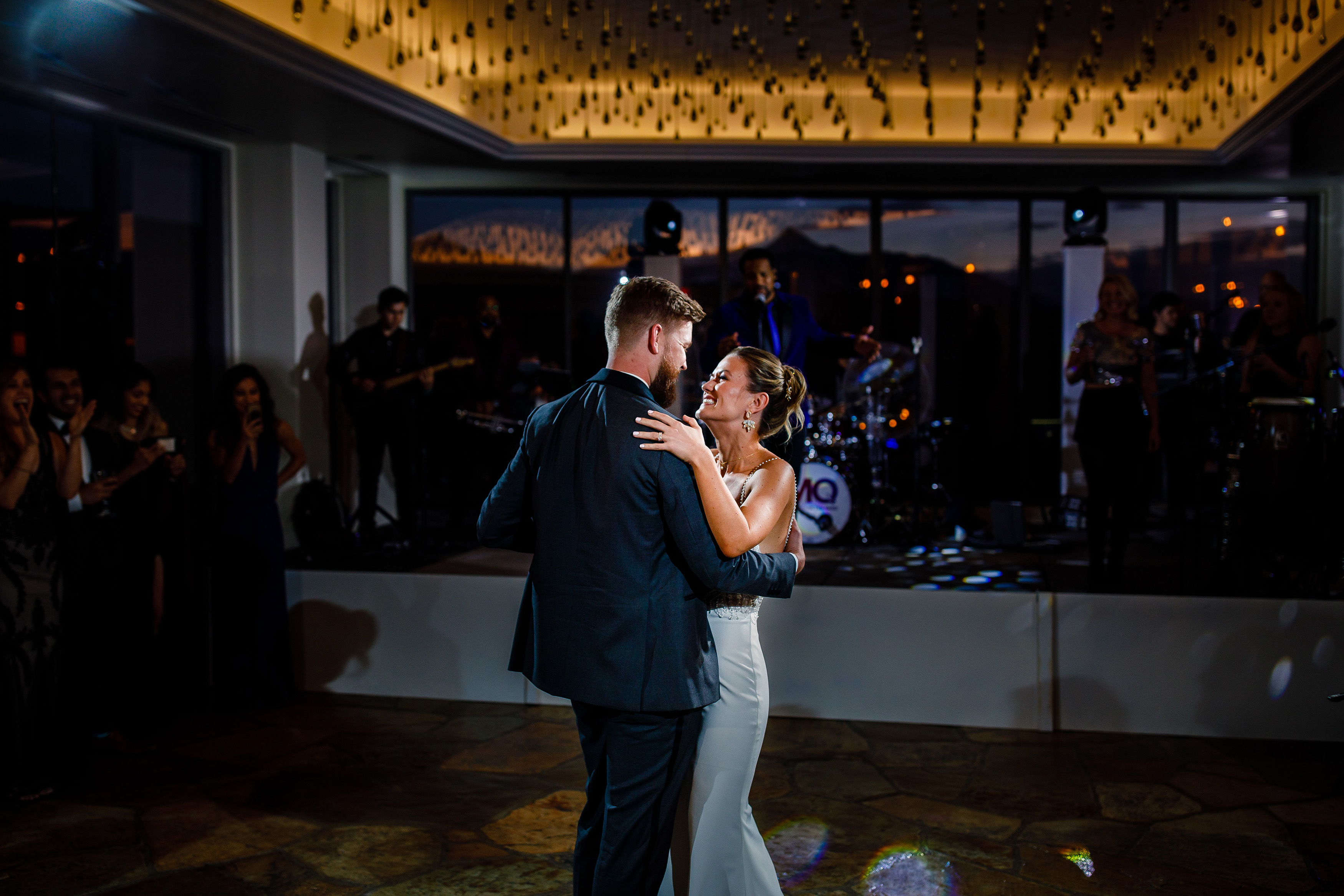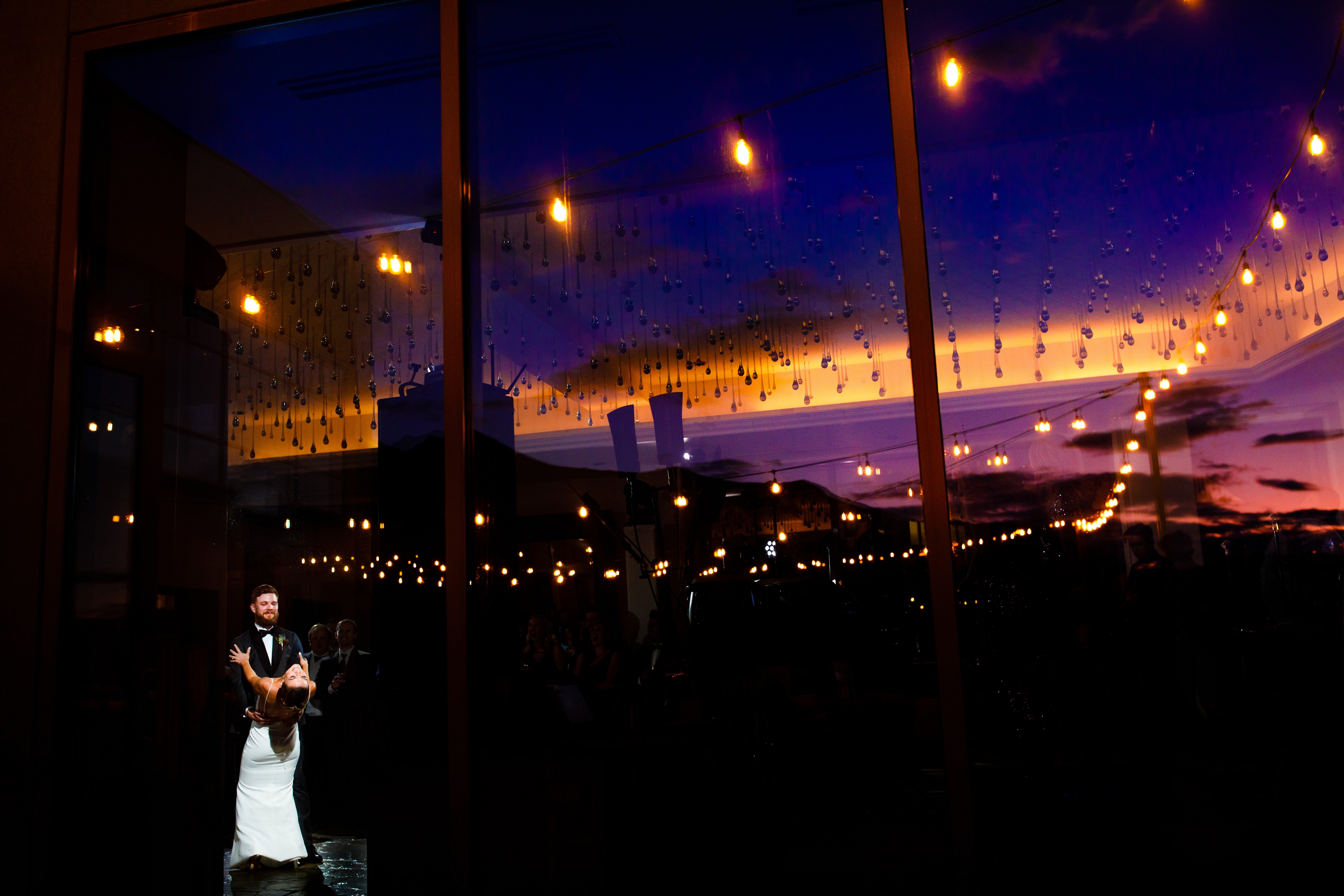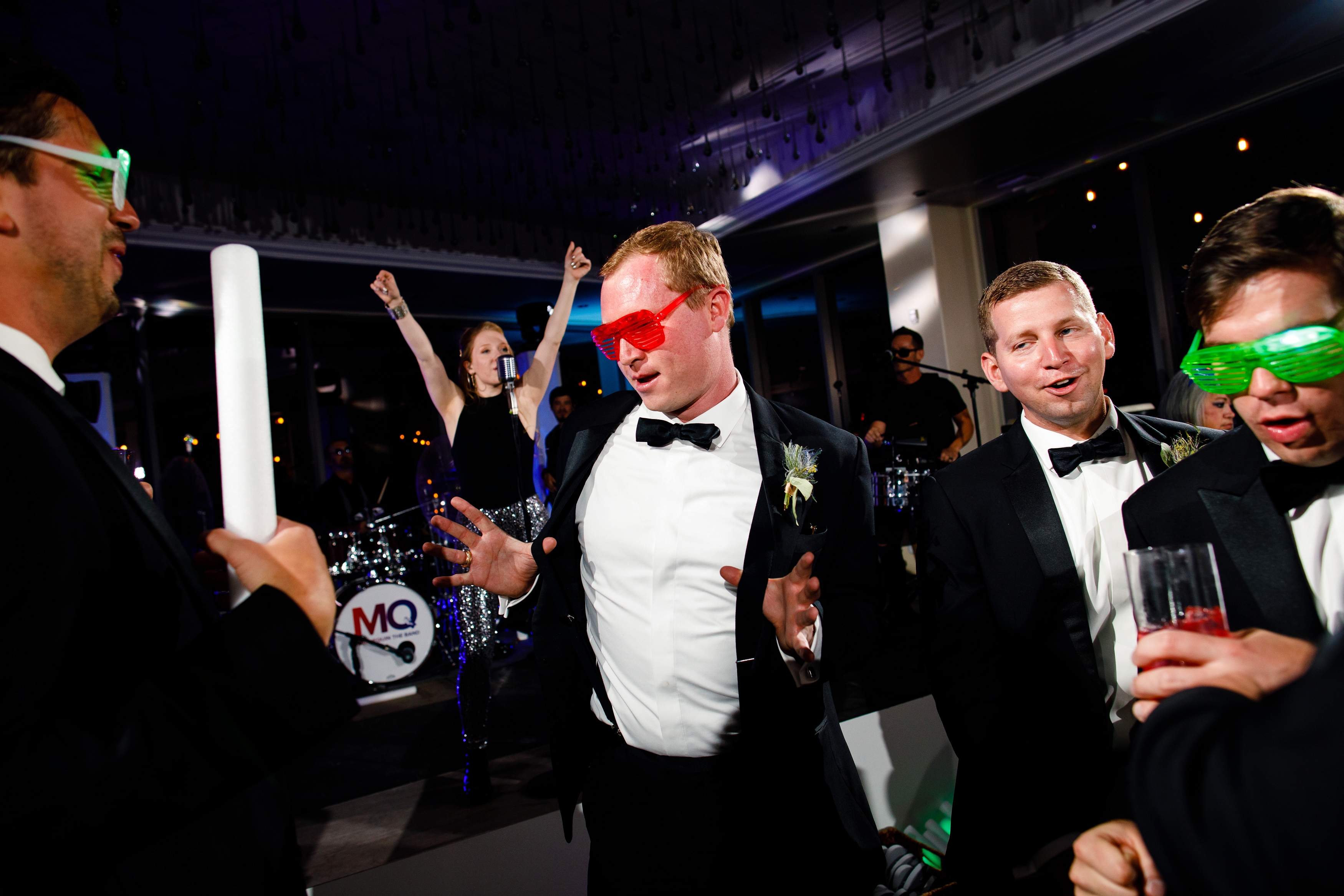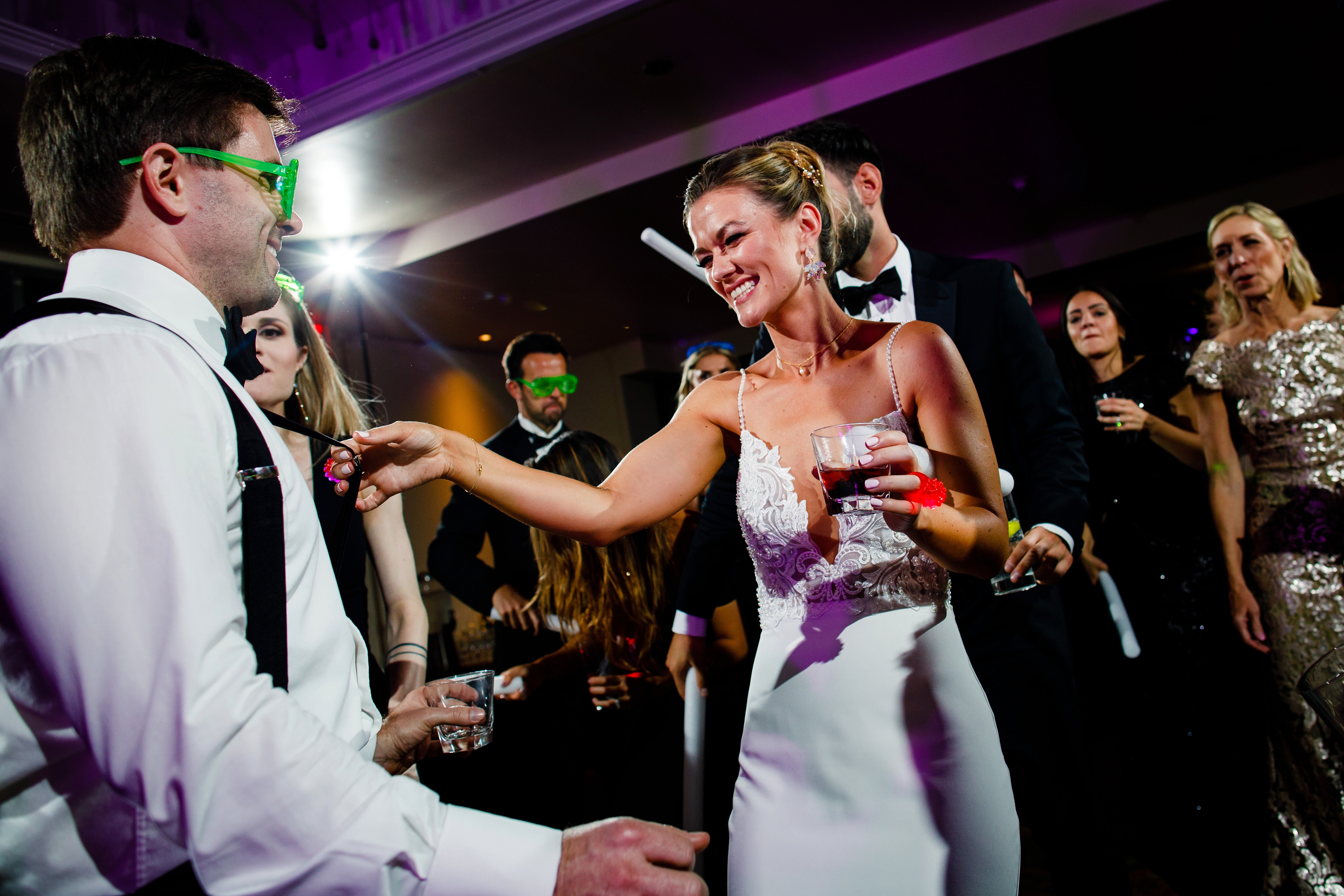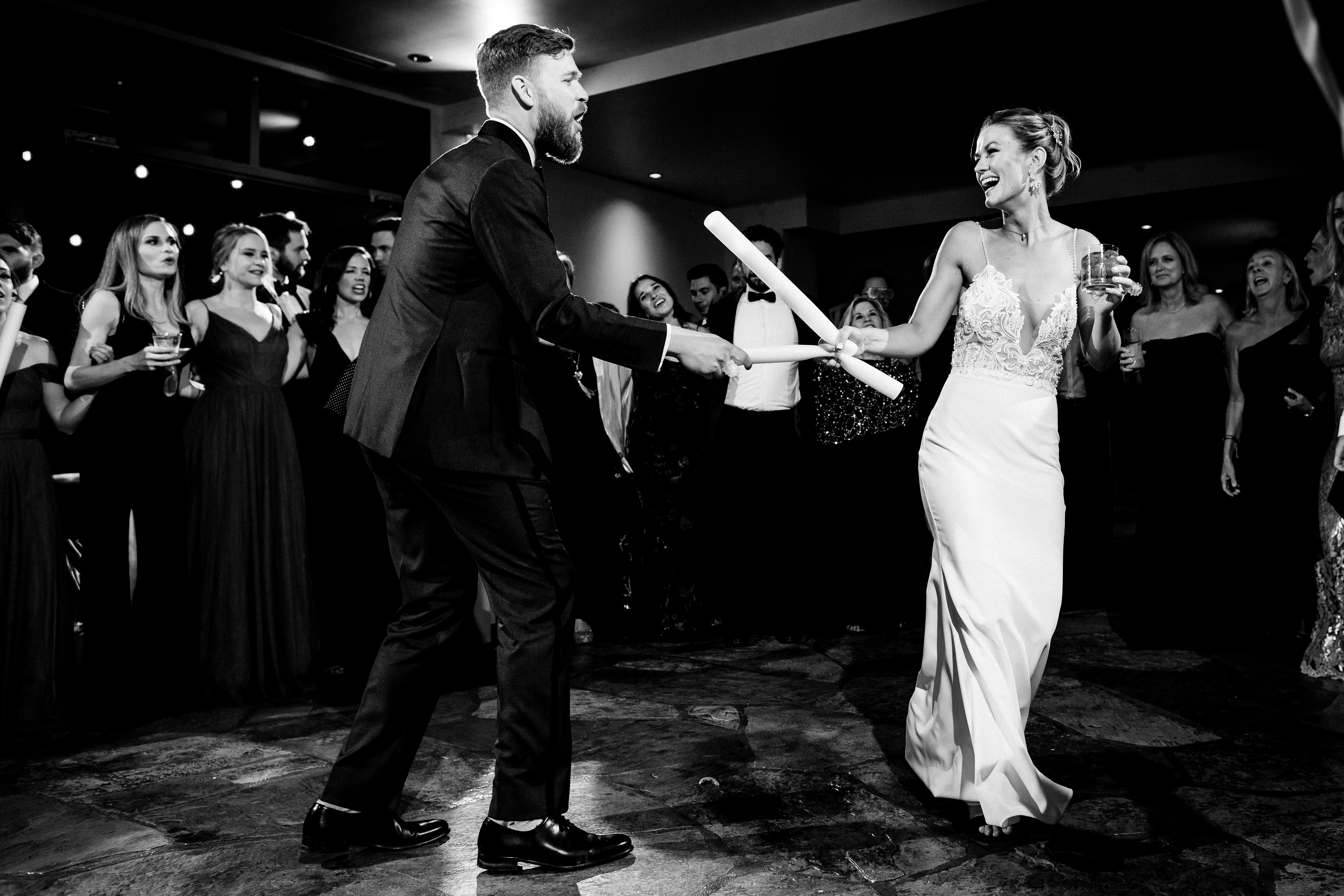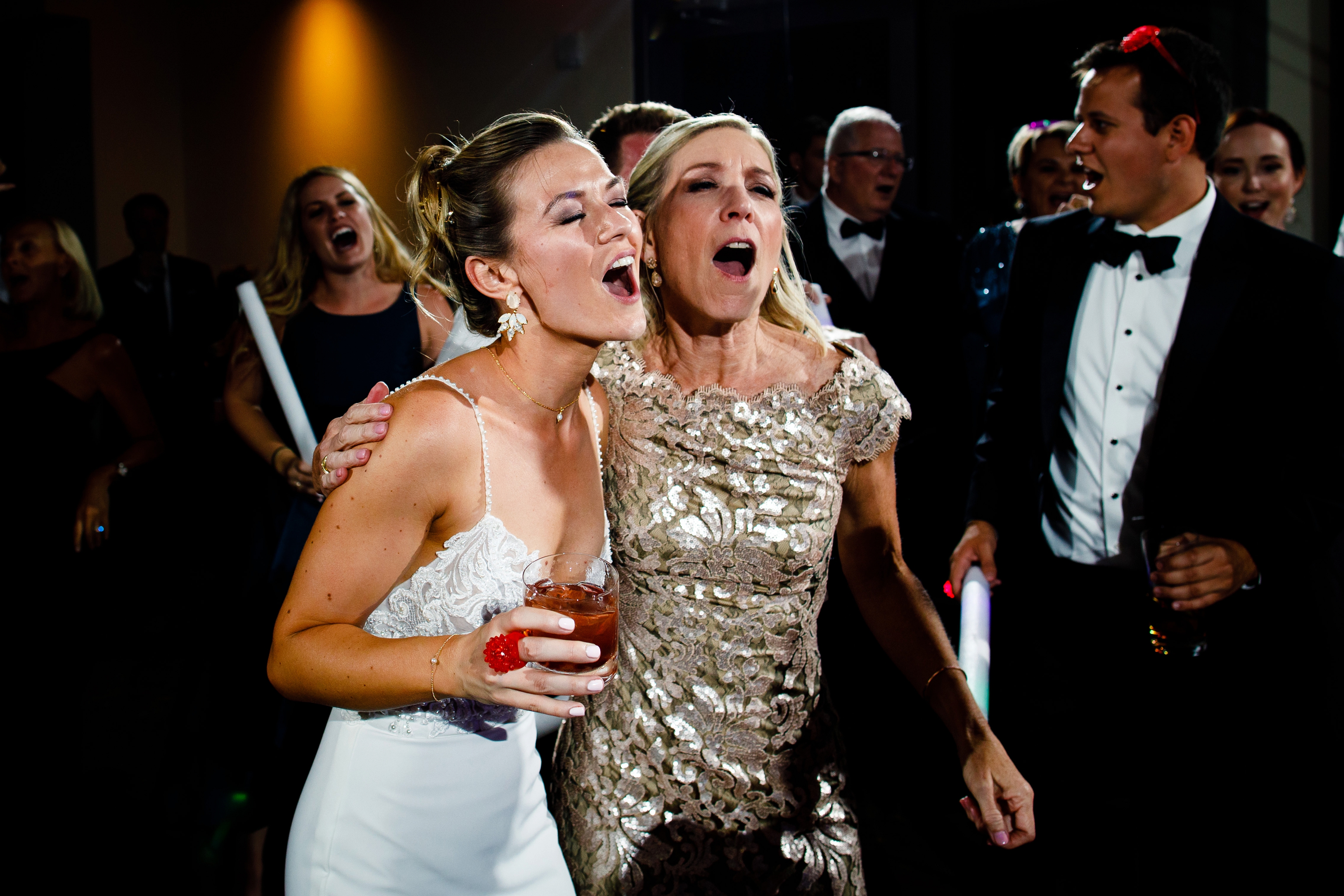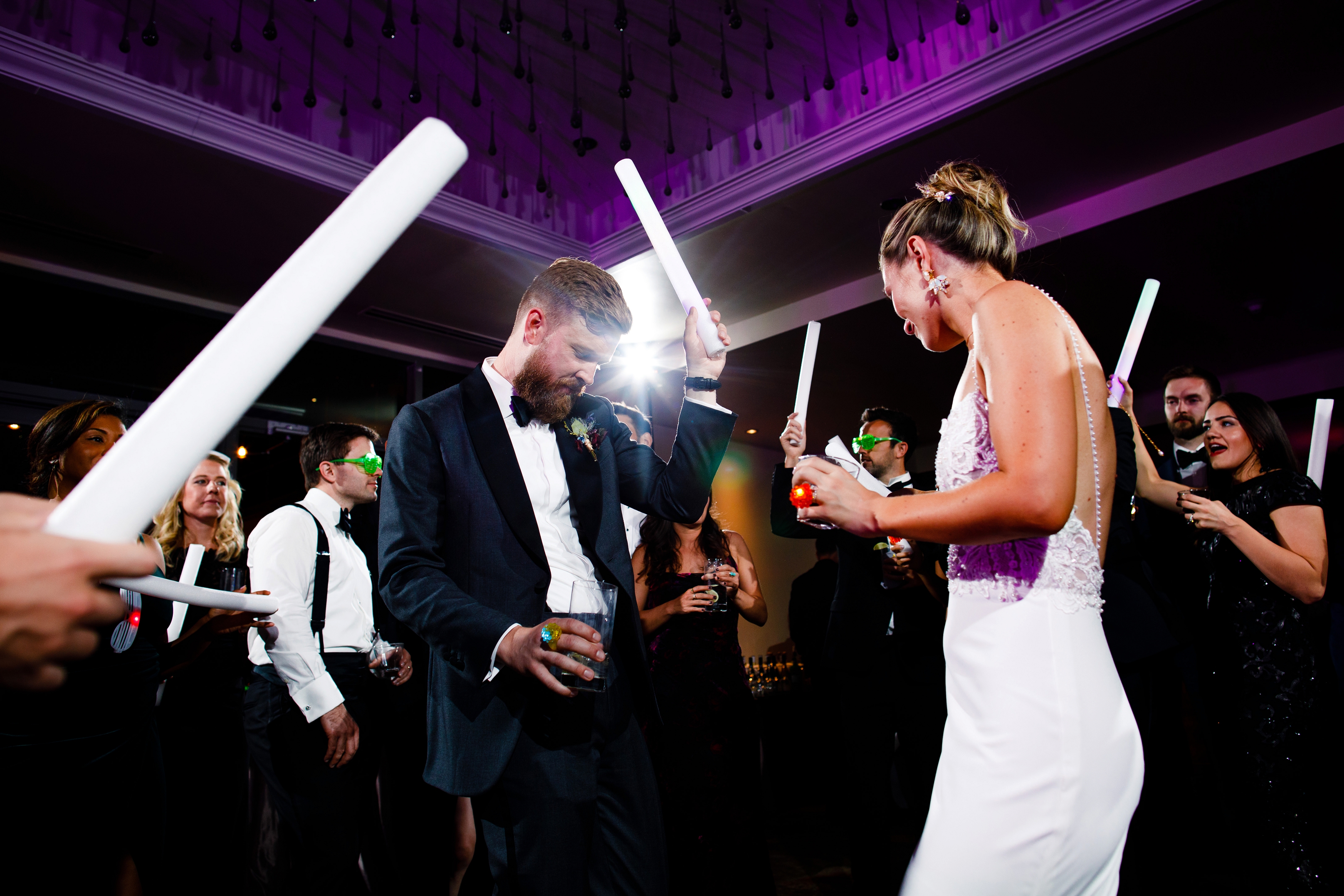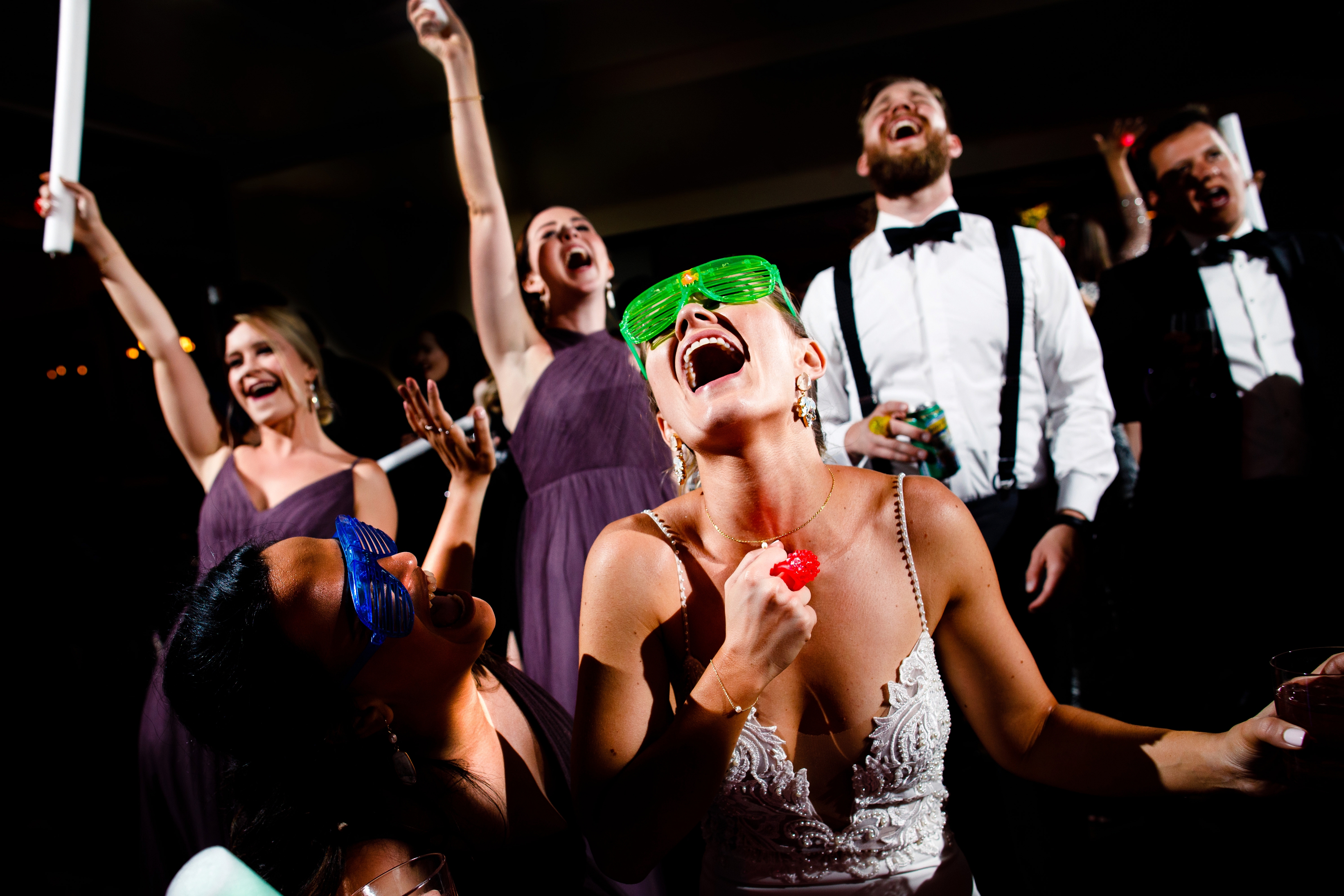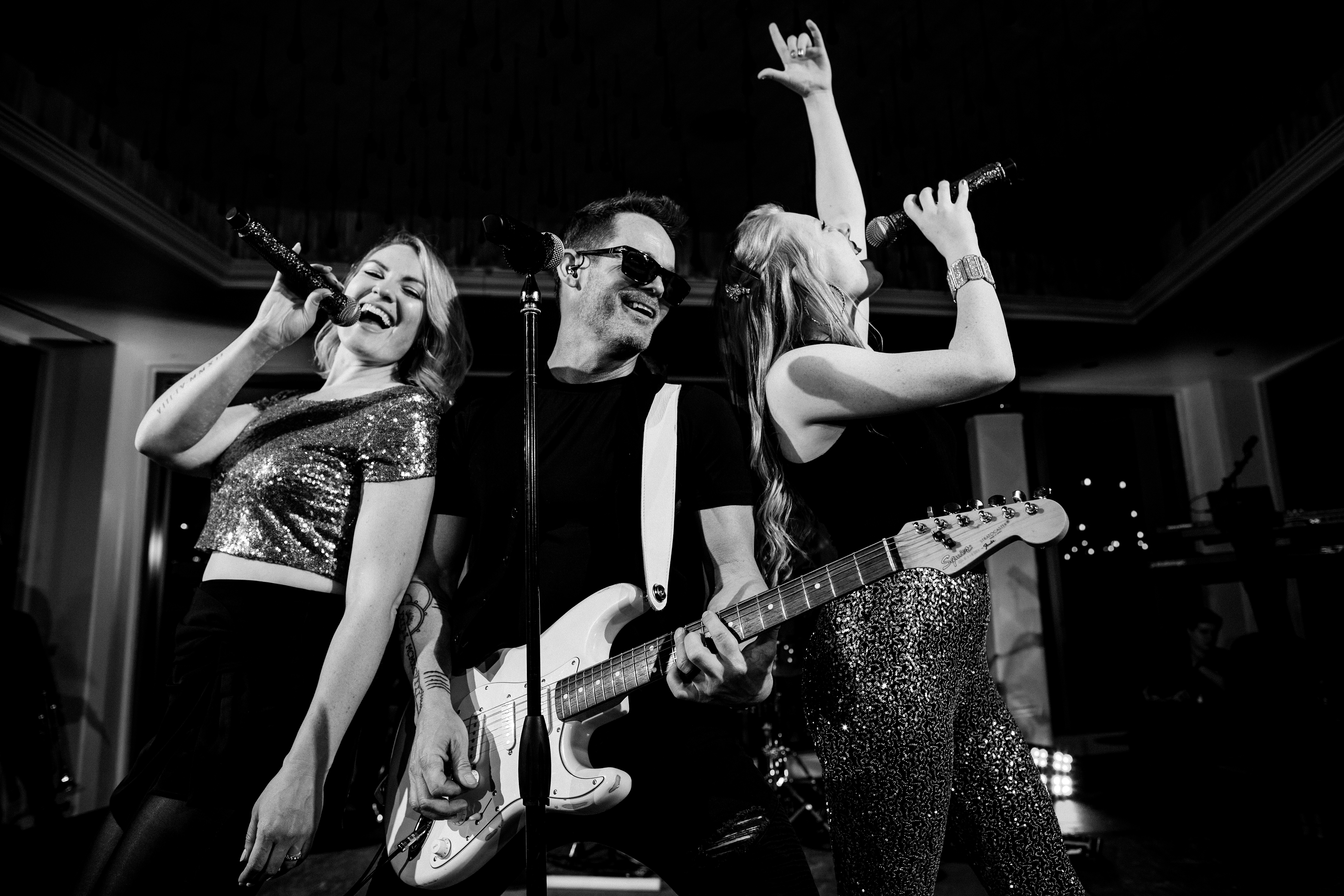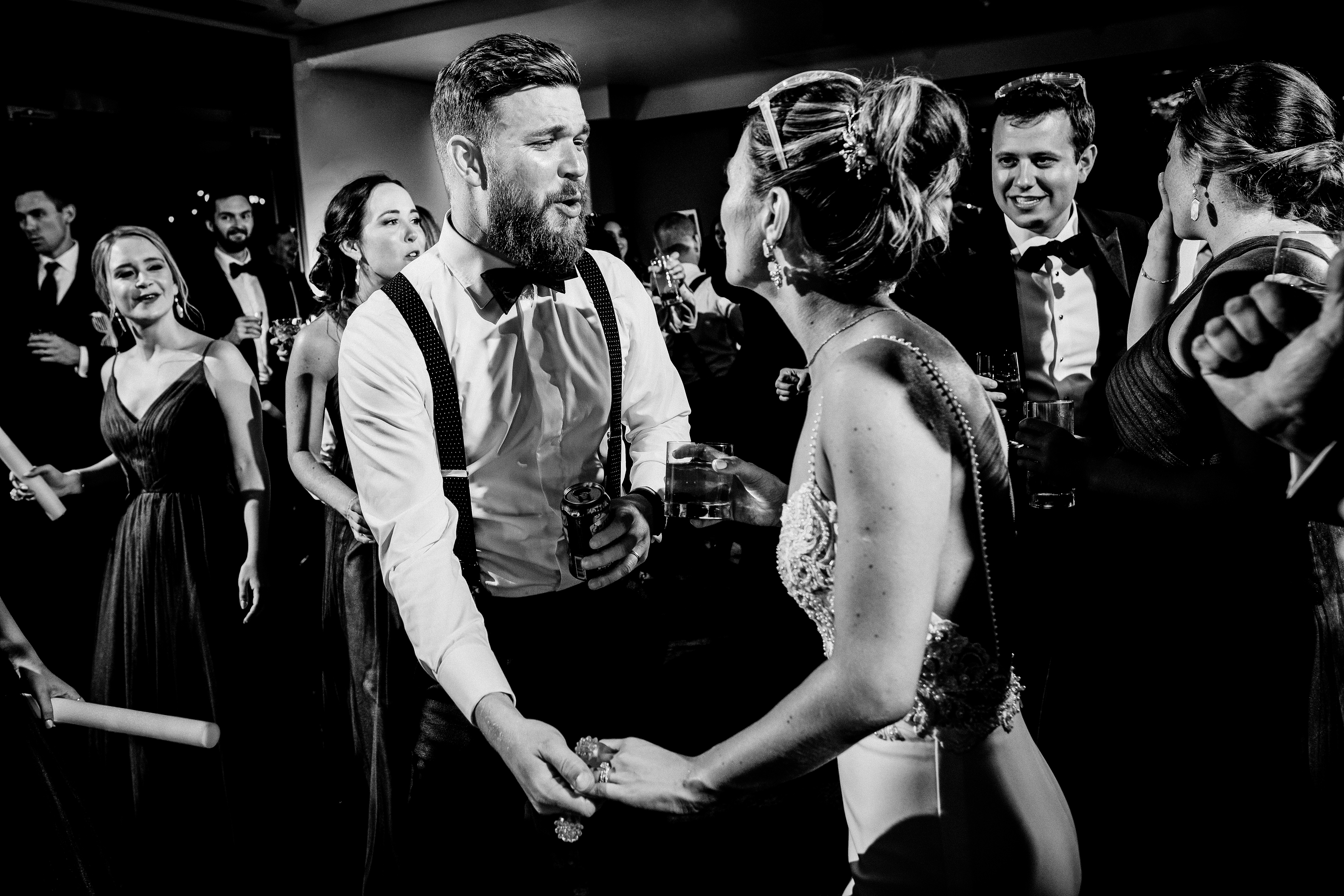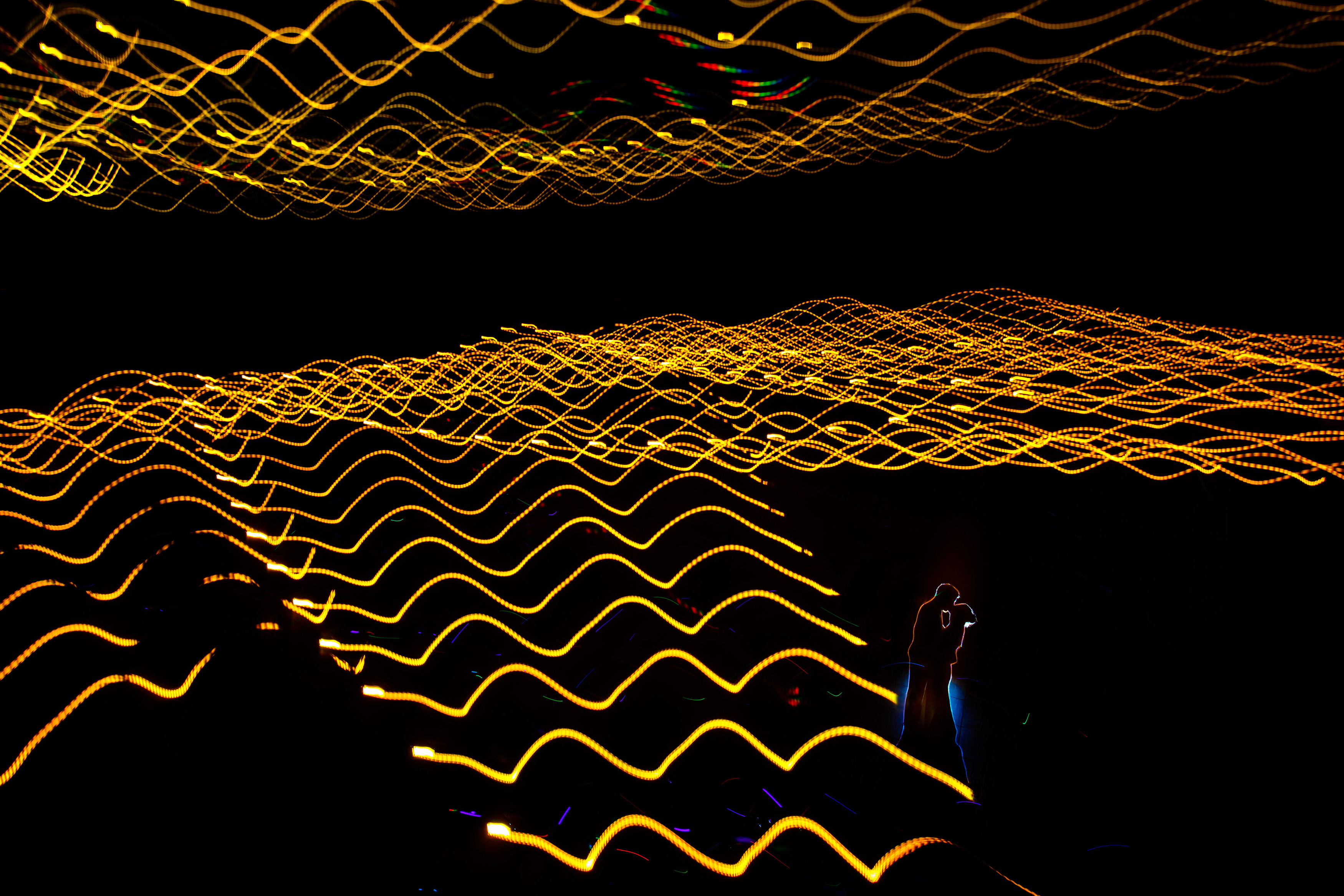 We've got more...