Taylor & Moriah have seen and done it all together. With a move to New York and now to London, these two are constantly on the go, living busy career driven lives. For their wedding, they wanted something that felt like home and represented them as a couple, which is why they chose Piney River Ranch for their wedding. It had it all, an epic backdrop, beautiful decor and lots of space for all their loved ones to come together.
Moriah and her closest friends got ready in Vail, with the Divine Beauty Artists helping out with hair & makeup. Shortly after the ladies were ready, Epic Mountain Express shuttled everyone up the bumpy road to one of the most breathtaking venues in our lovely state.
As usual, Stacy headed off to photograph the groomsmen and found herself doing push-ups on push-ups after engaging in a game of "mine". You'll have to ask Taylor for the rules.
After a first-look on the dock, these two said their vows and made a promise on the Piney River Ranch deck. Vintage Magnolia came through with a beautiful floral display to bring that extra bit of flare to the already amazing scene.
Shortly after dinner, Ignite Weddings kicked off the night with some of our favorite jams. The dance floor was popping all night and kept us both on our toes with some soon-to-be award winning photos. As always, a big shout out to Christine and her team from The Soiree Studio for all of her hard work in pulling off this stunning fall wedding at Piney River Ranch.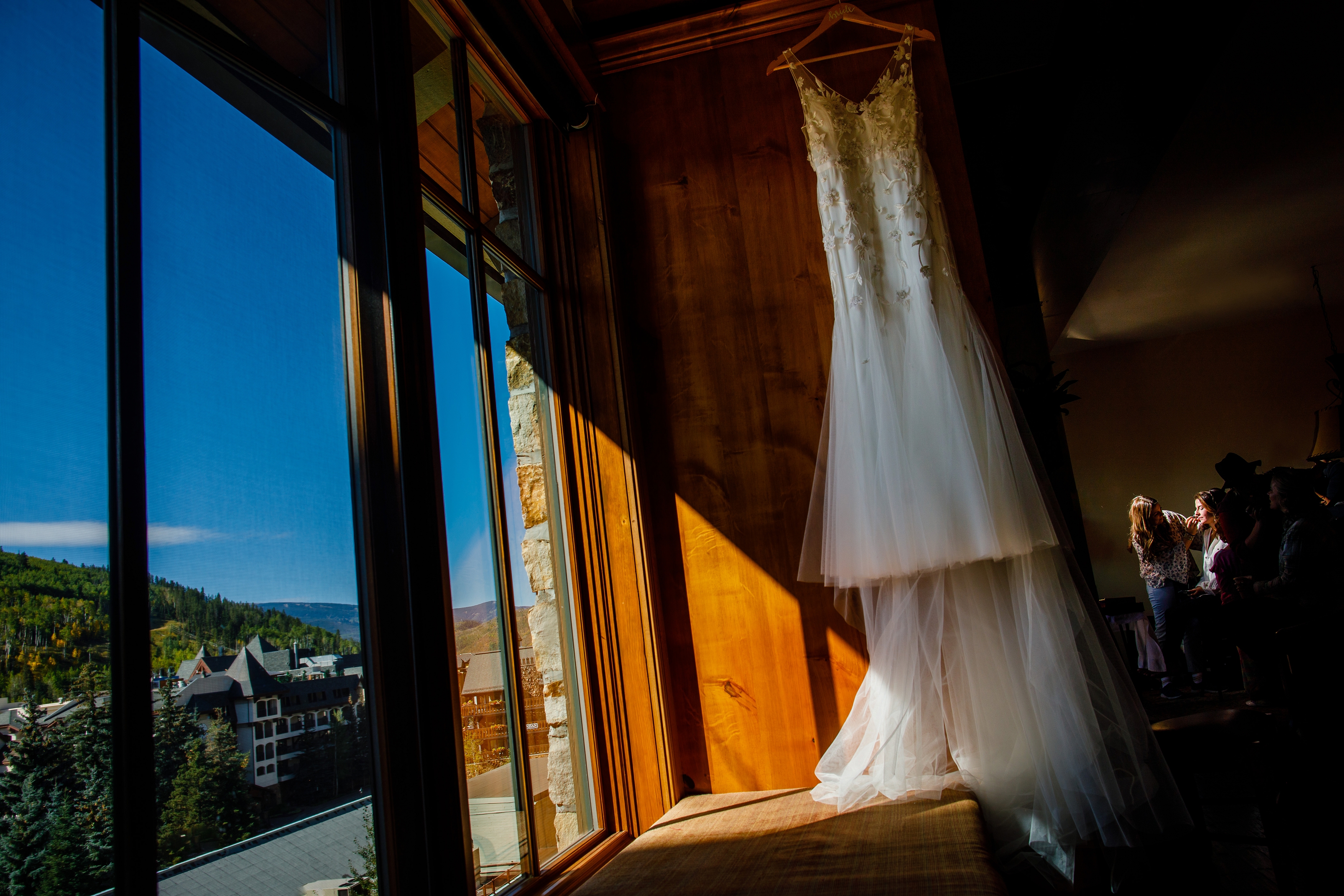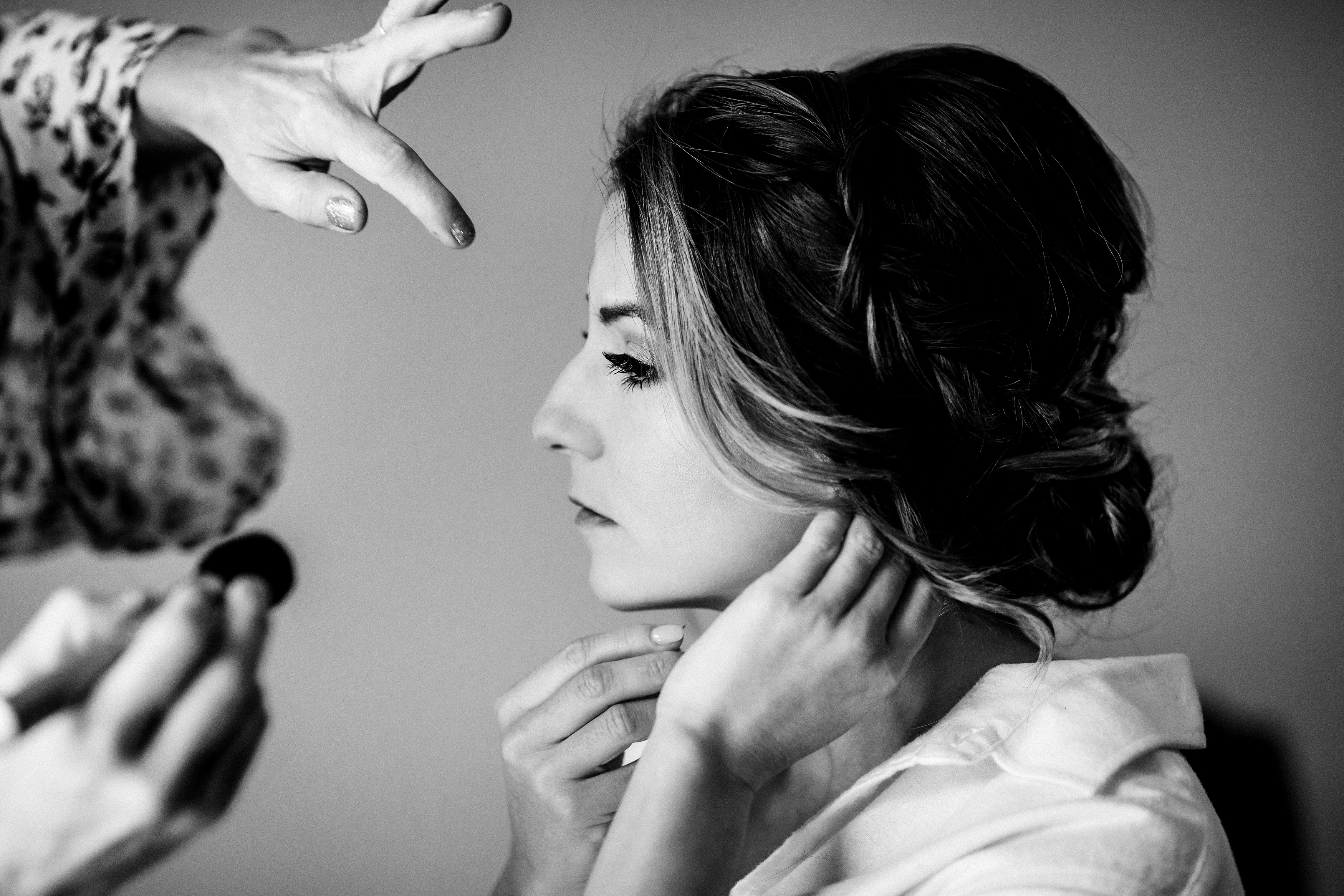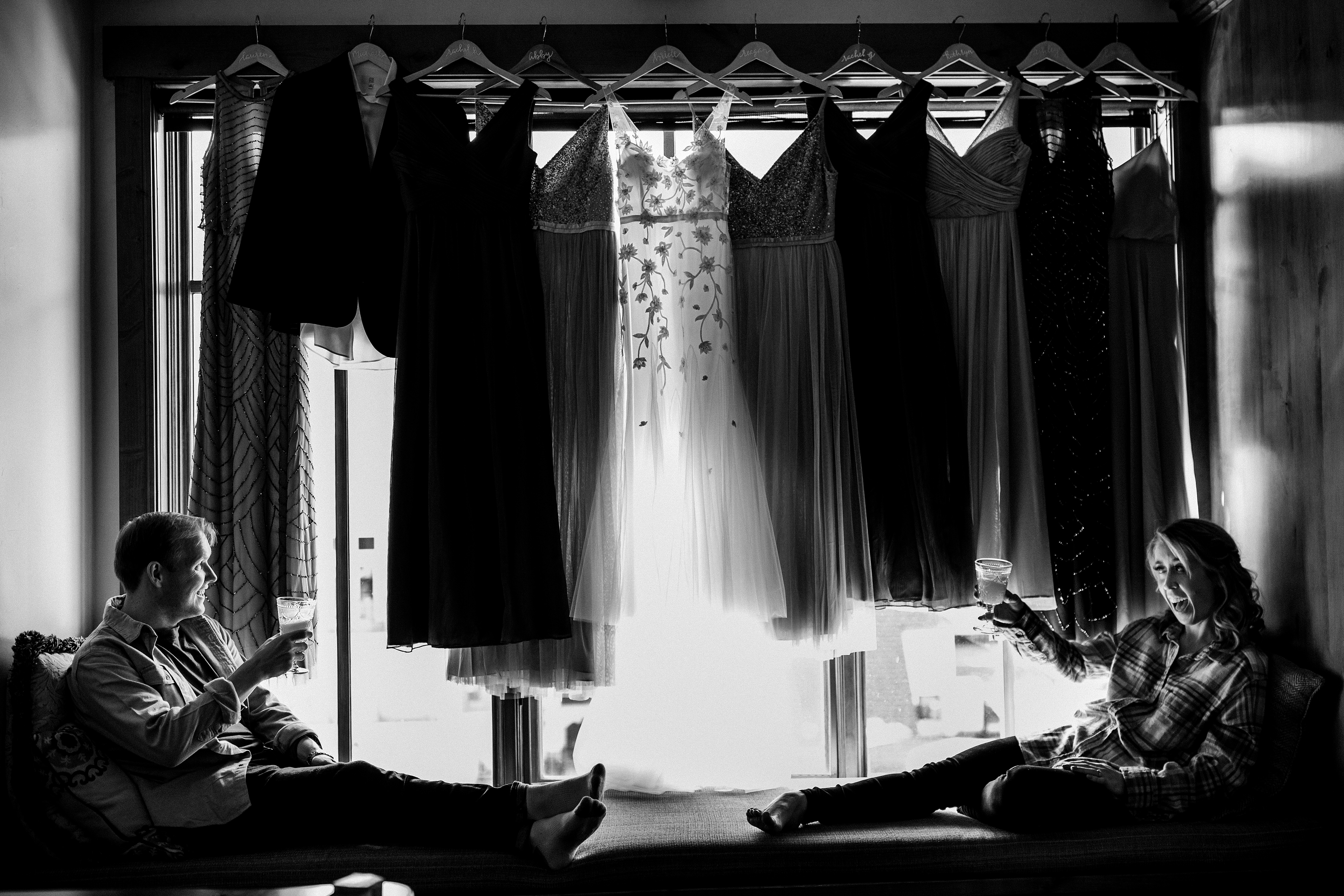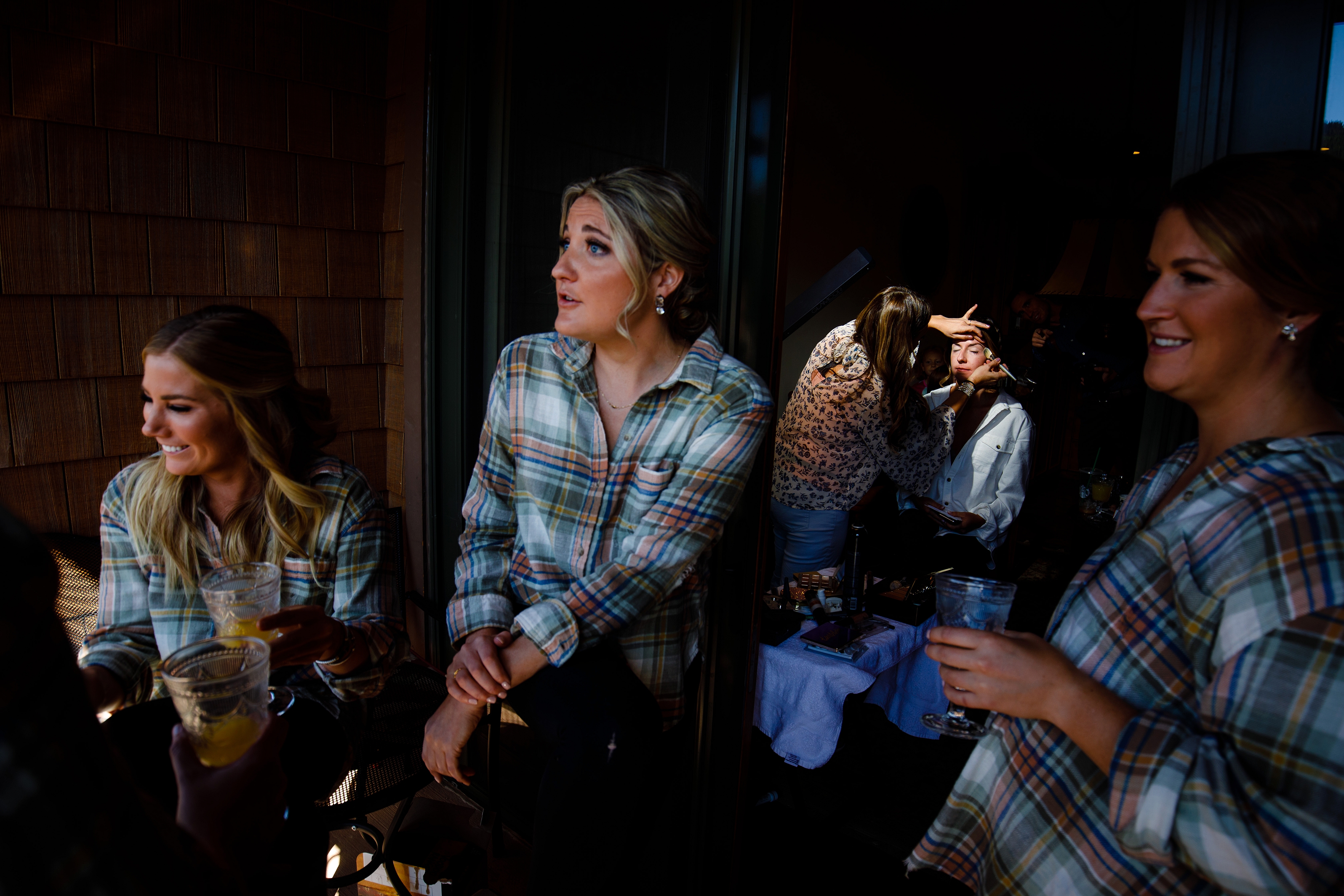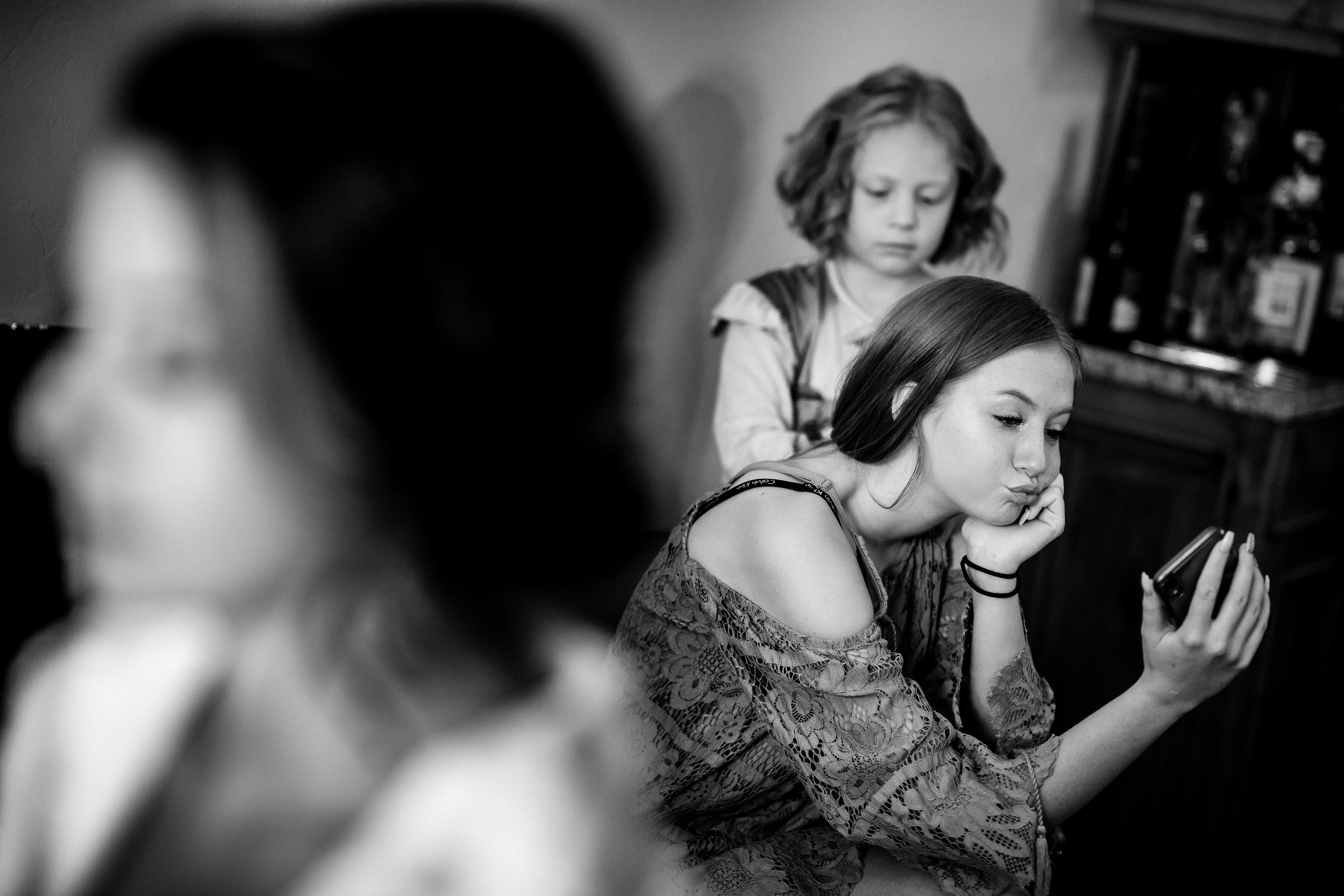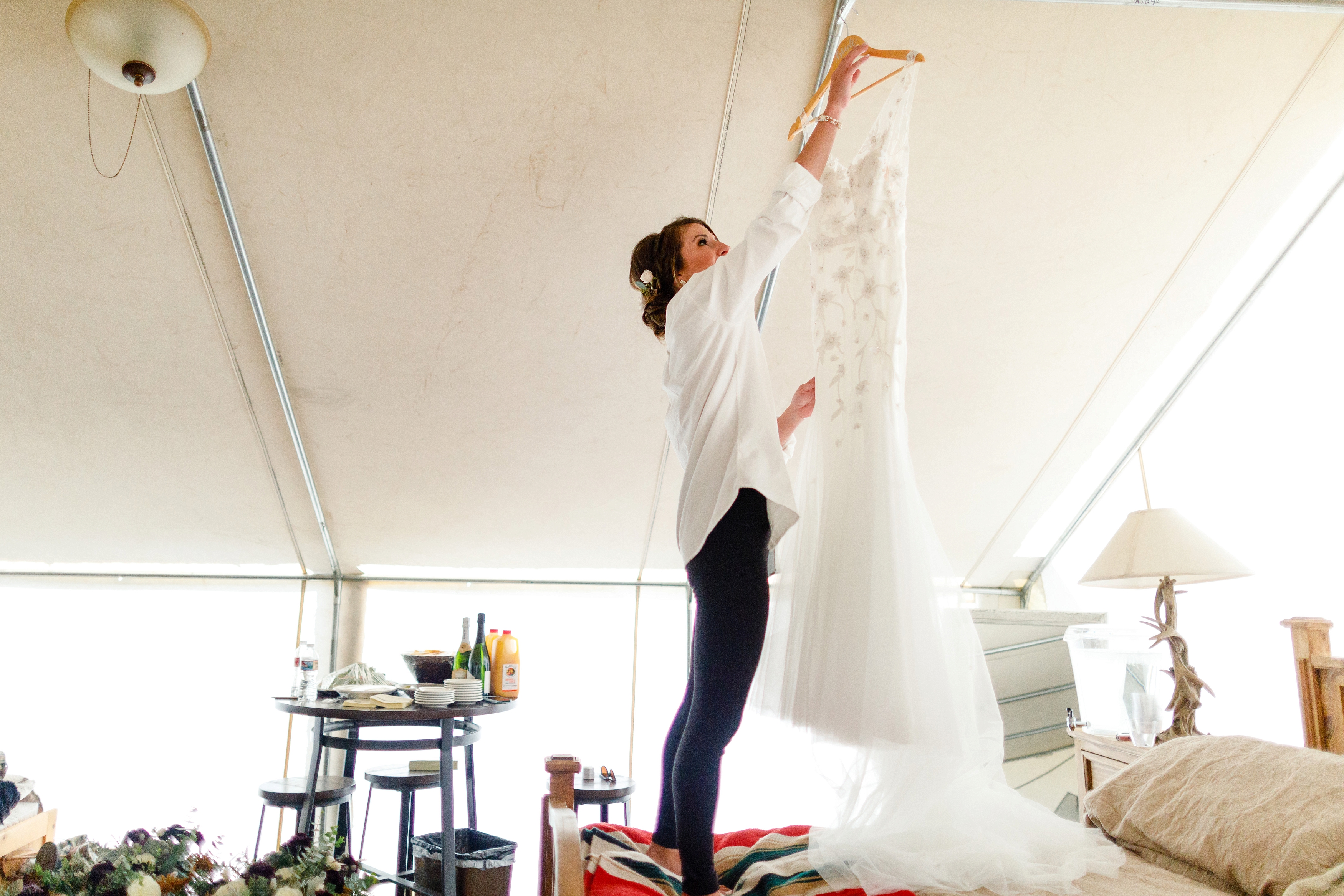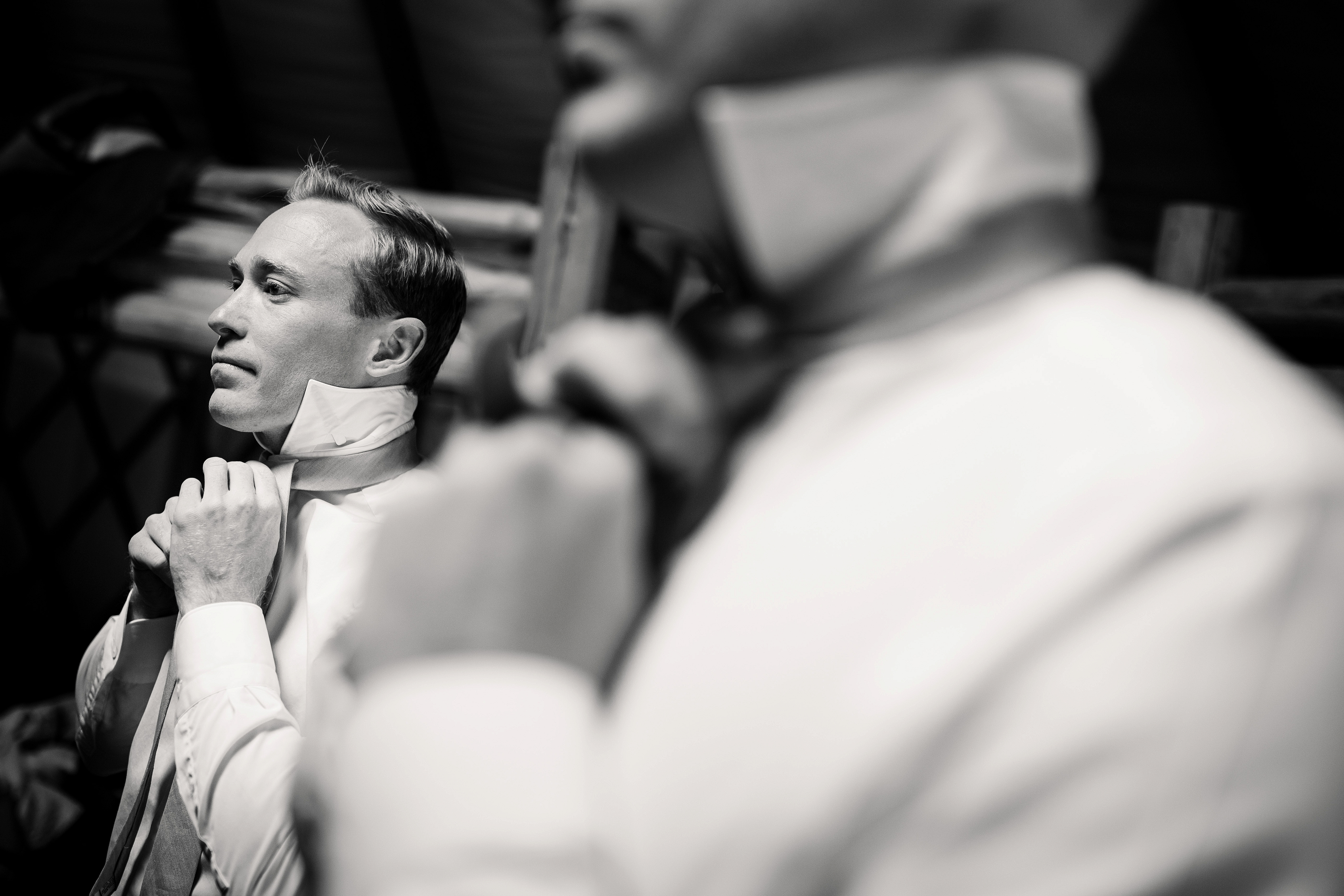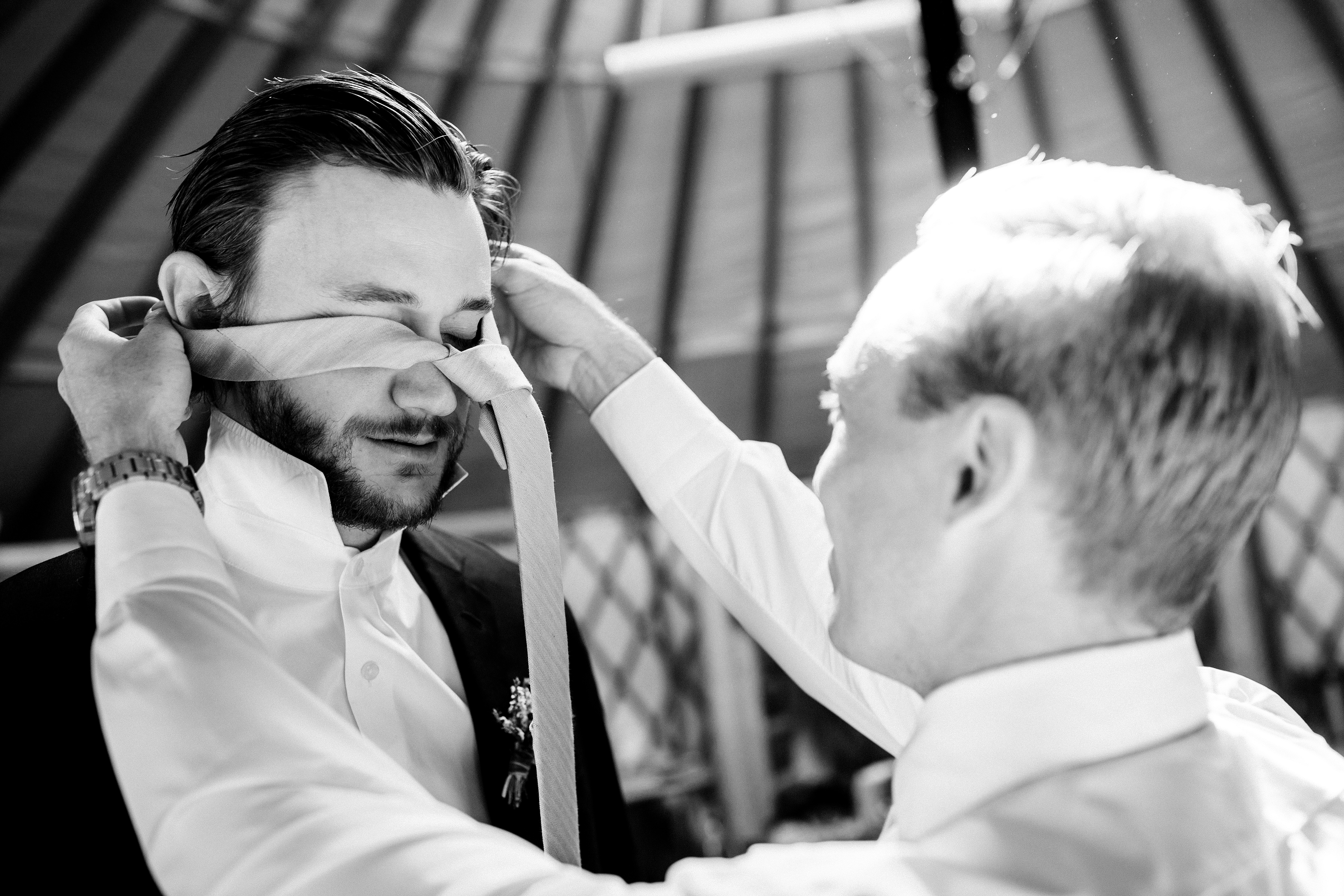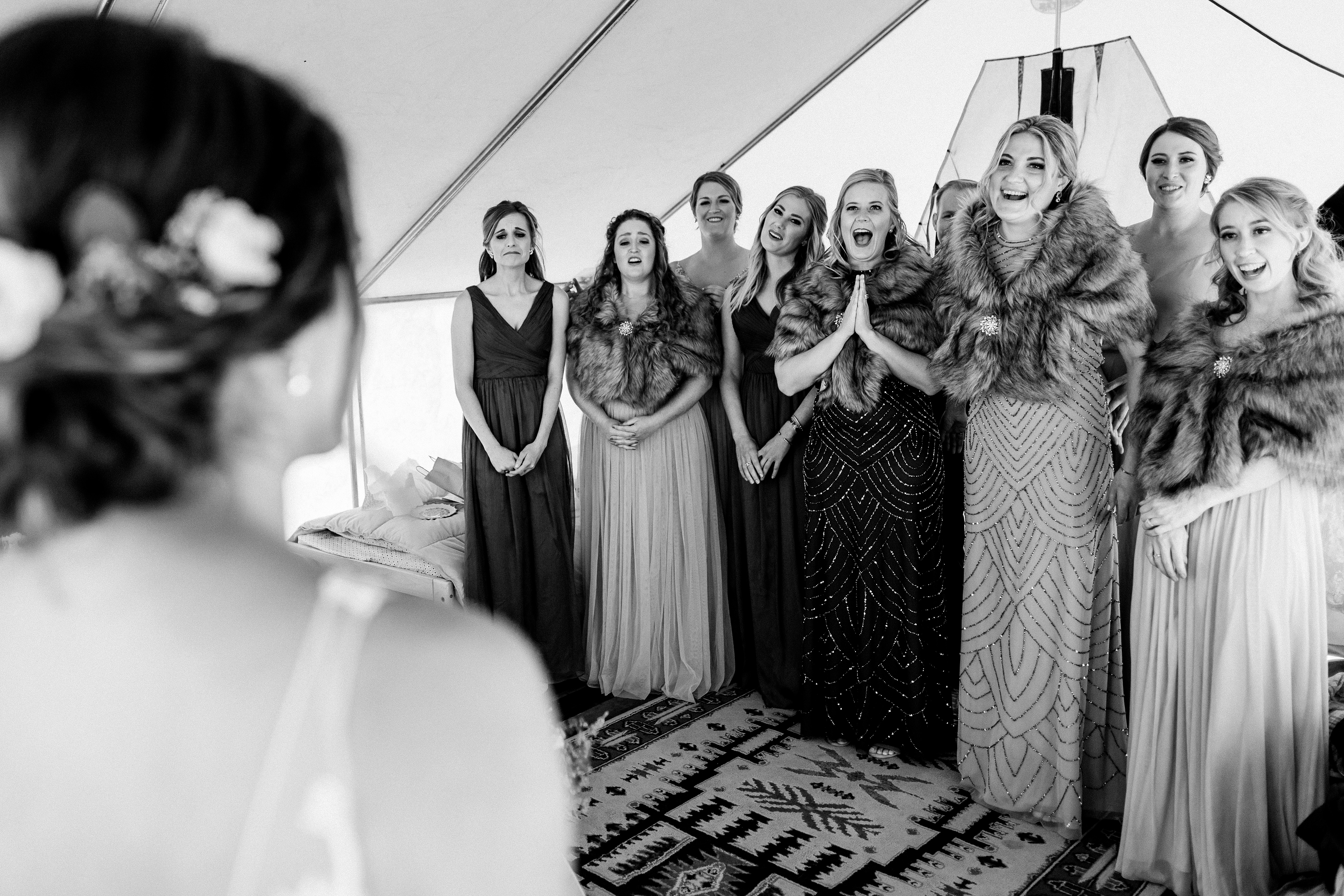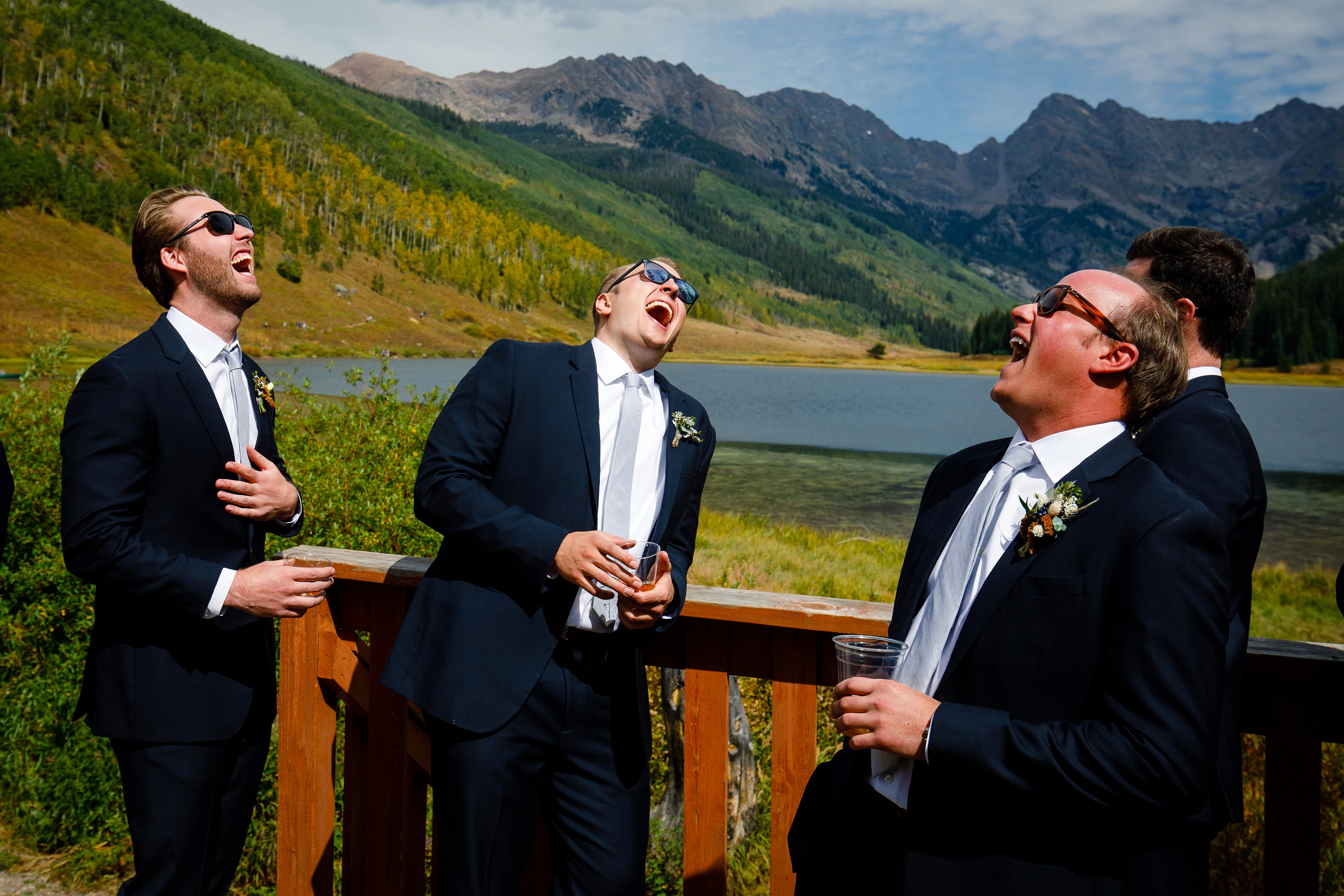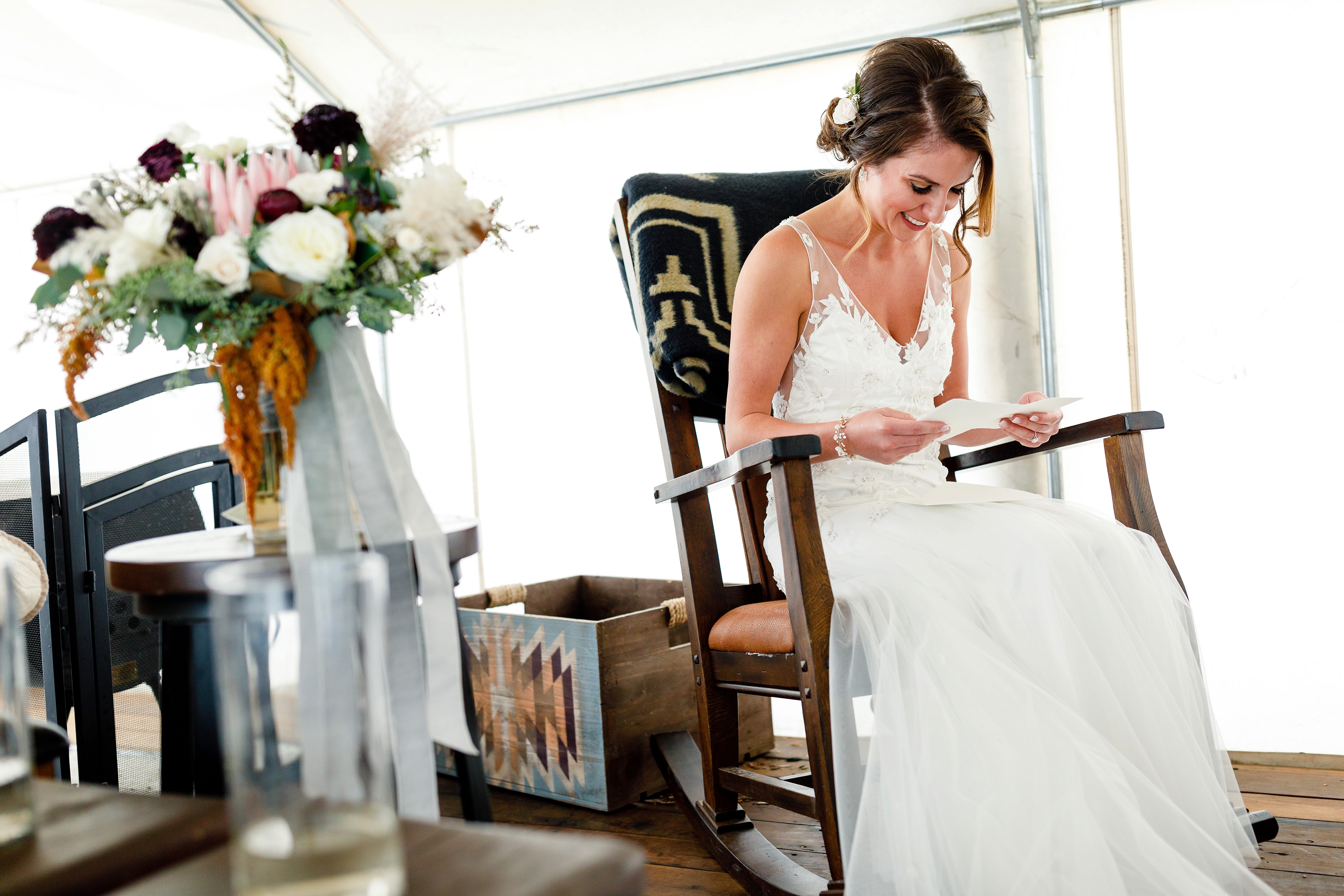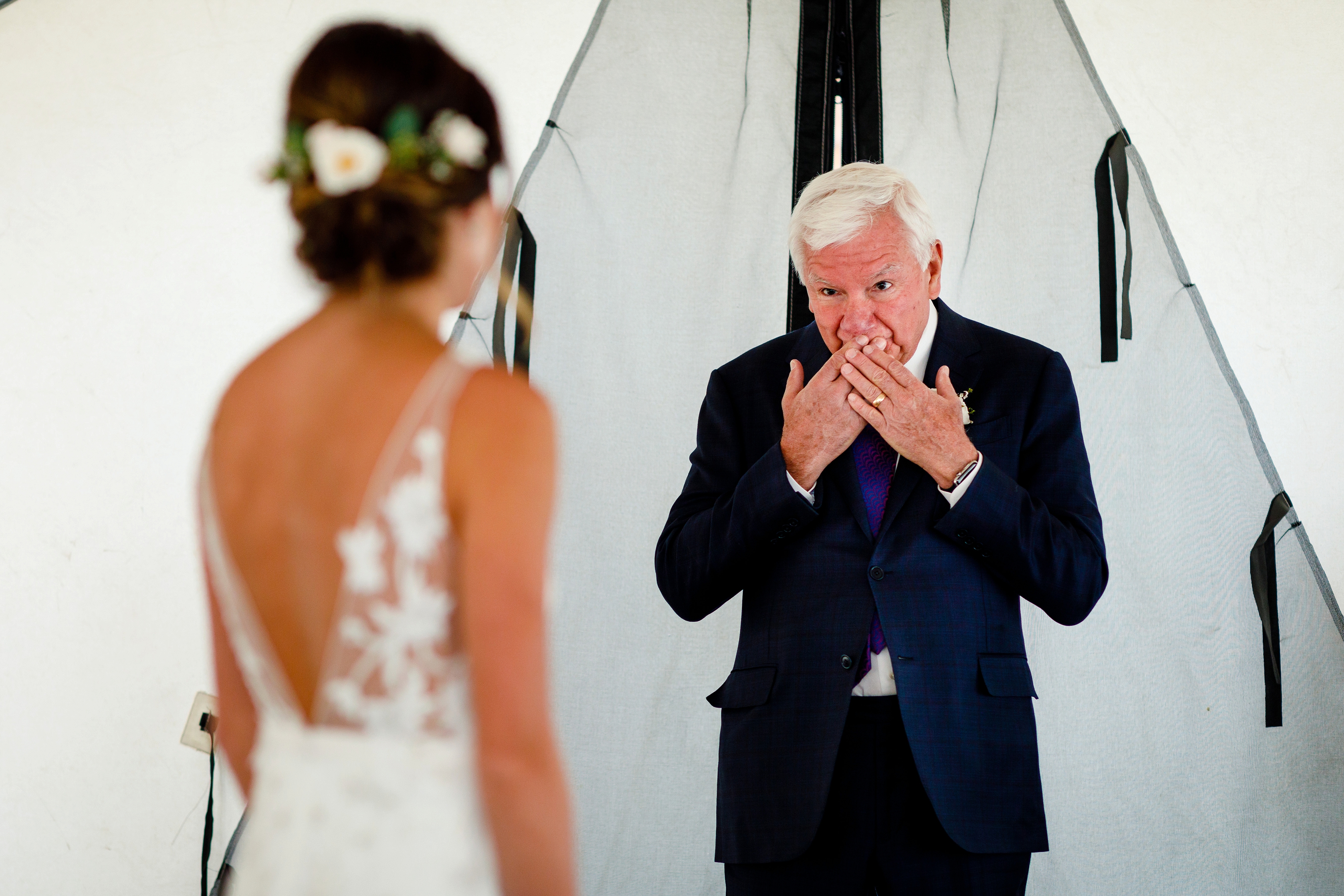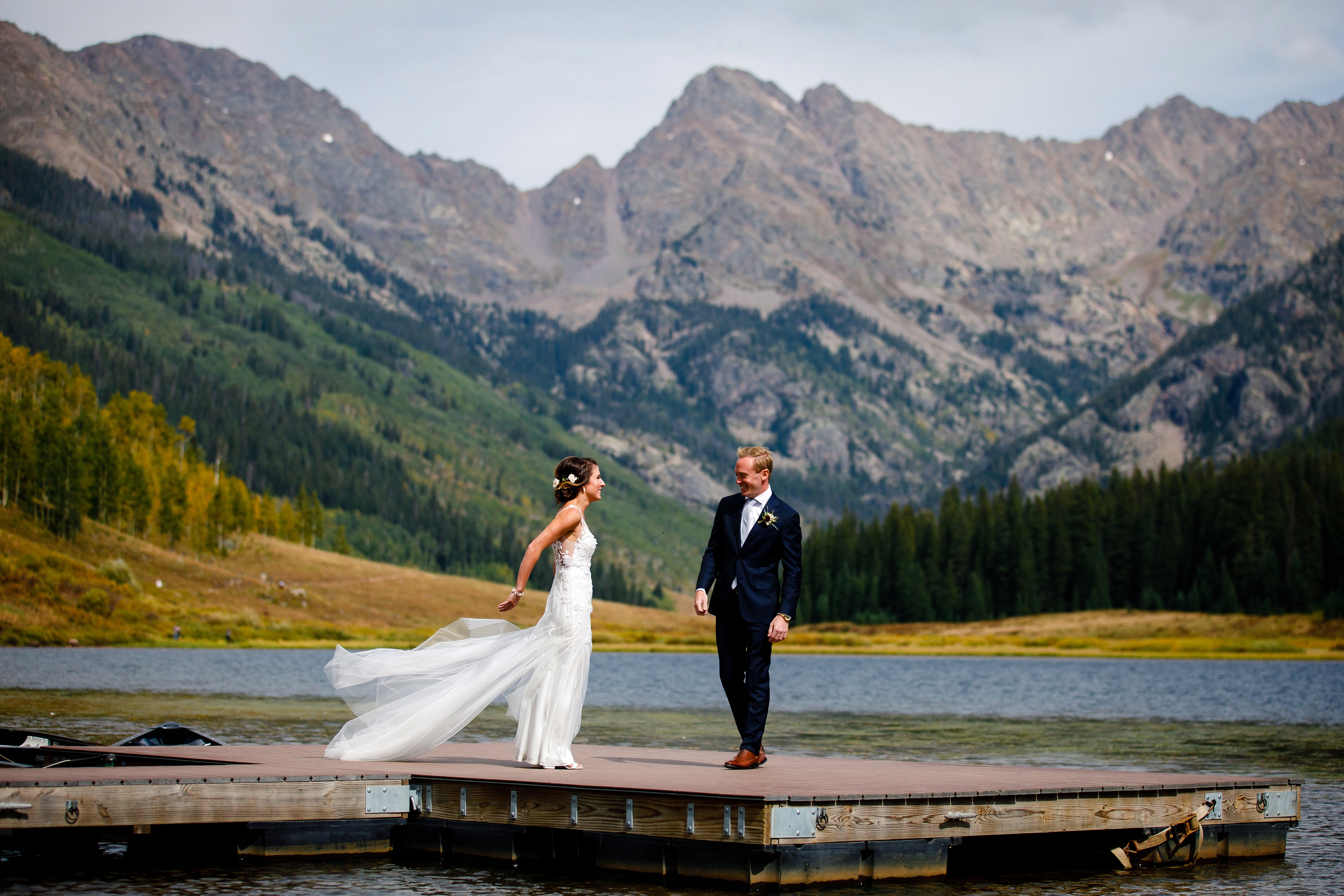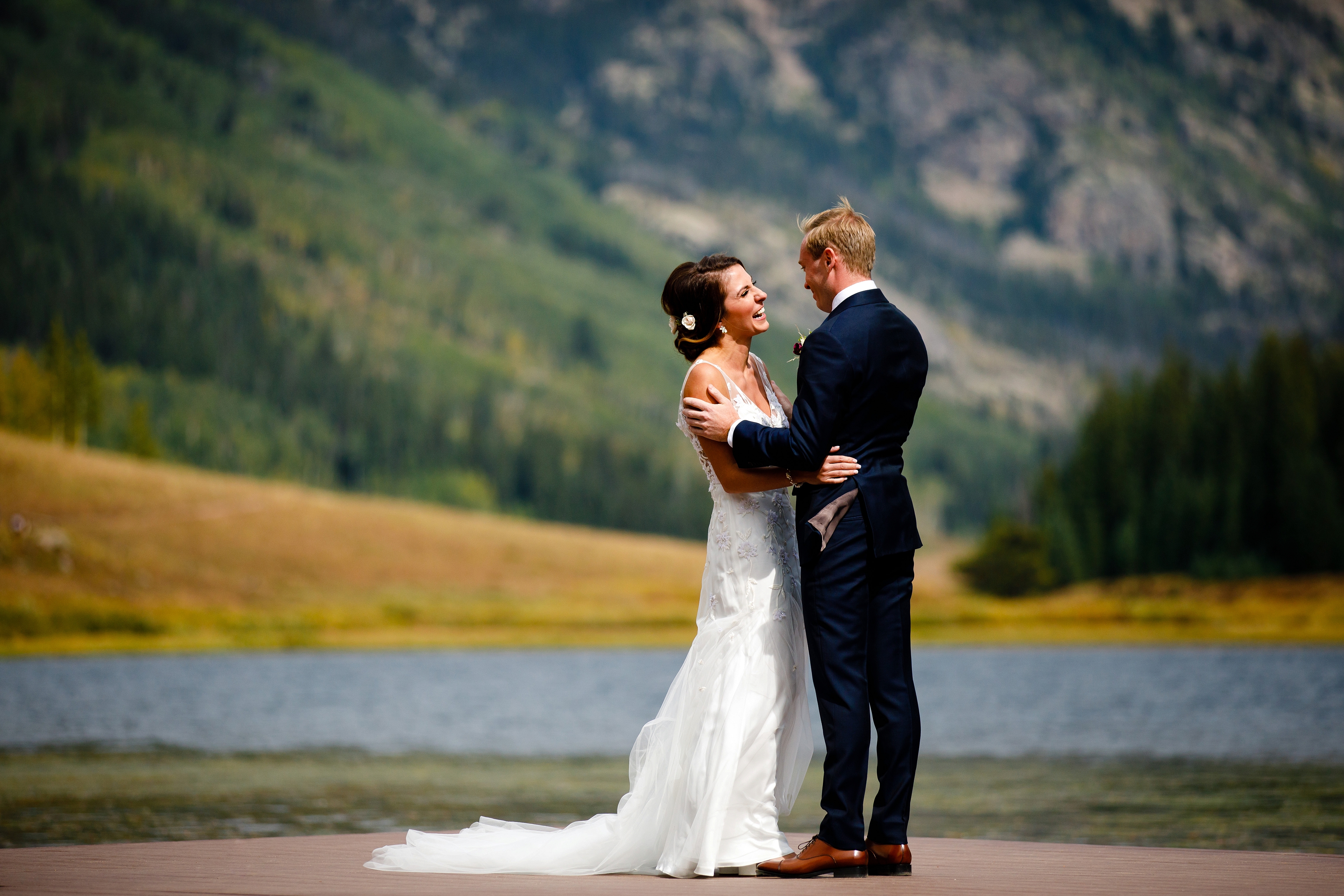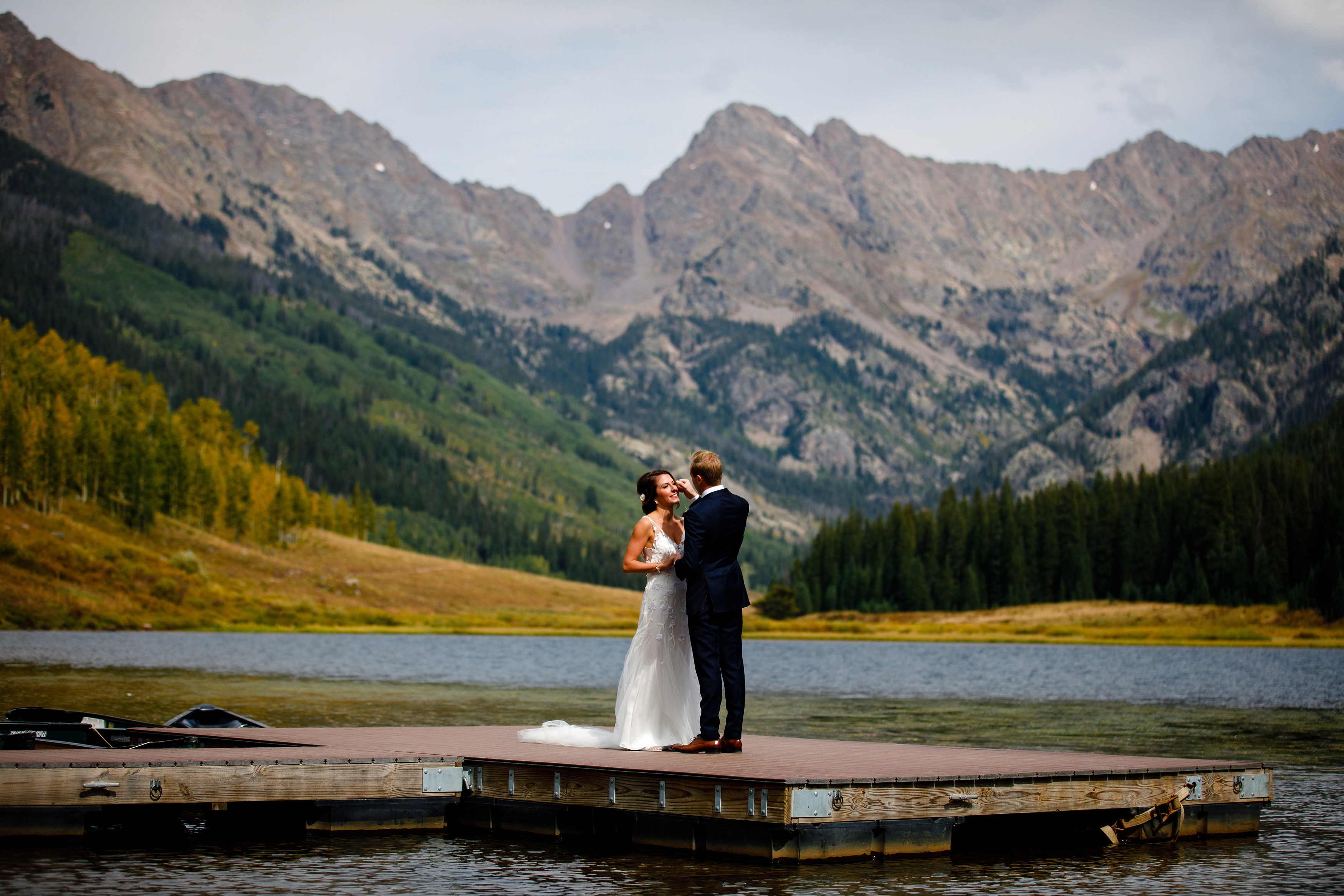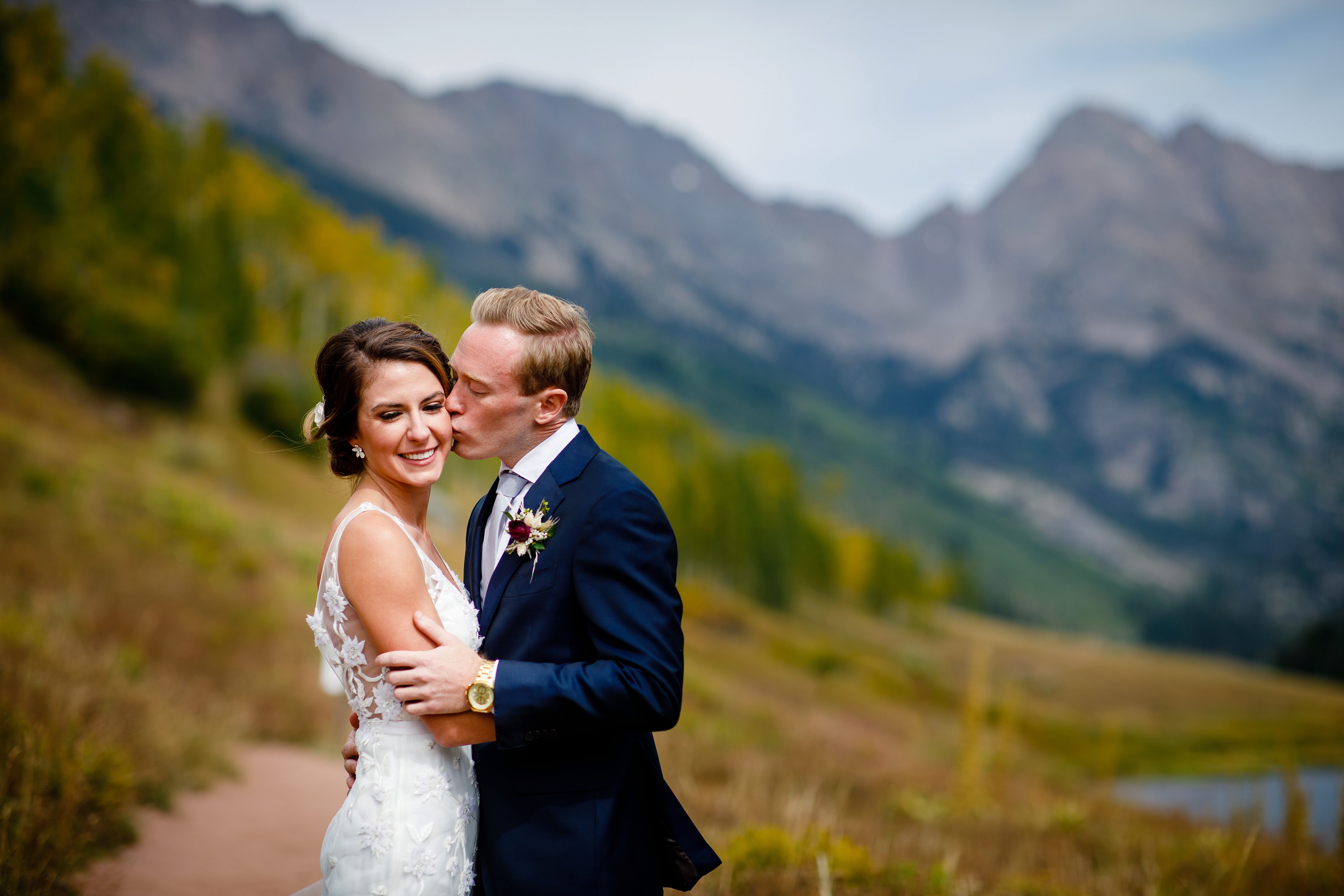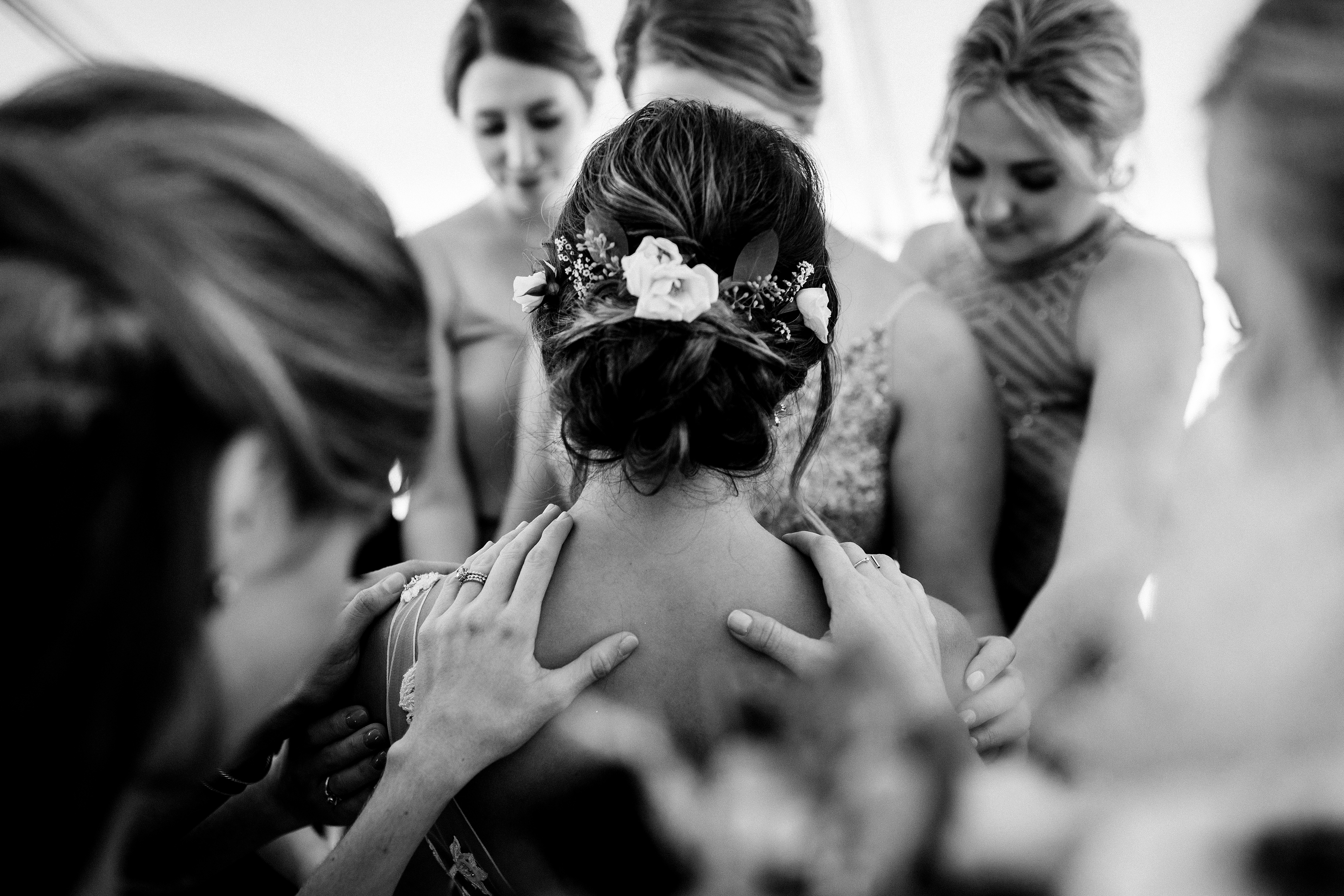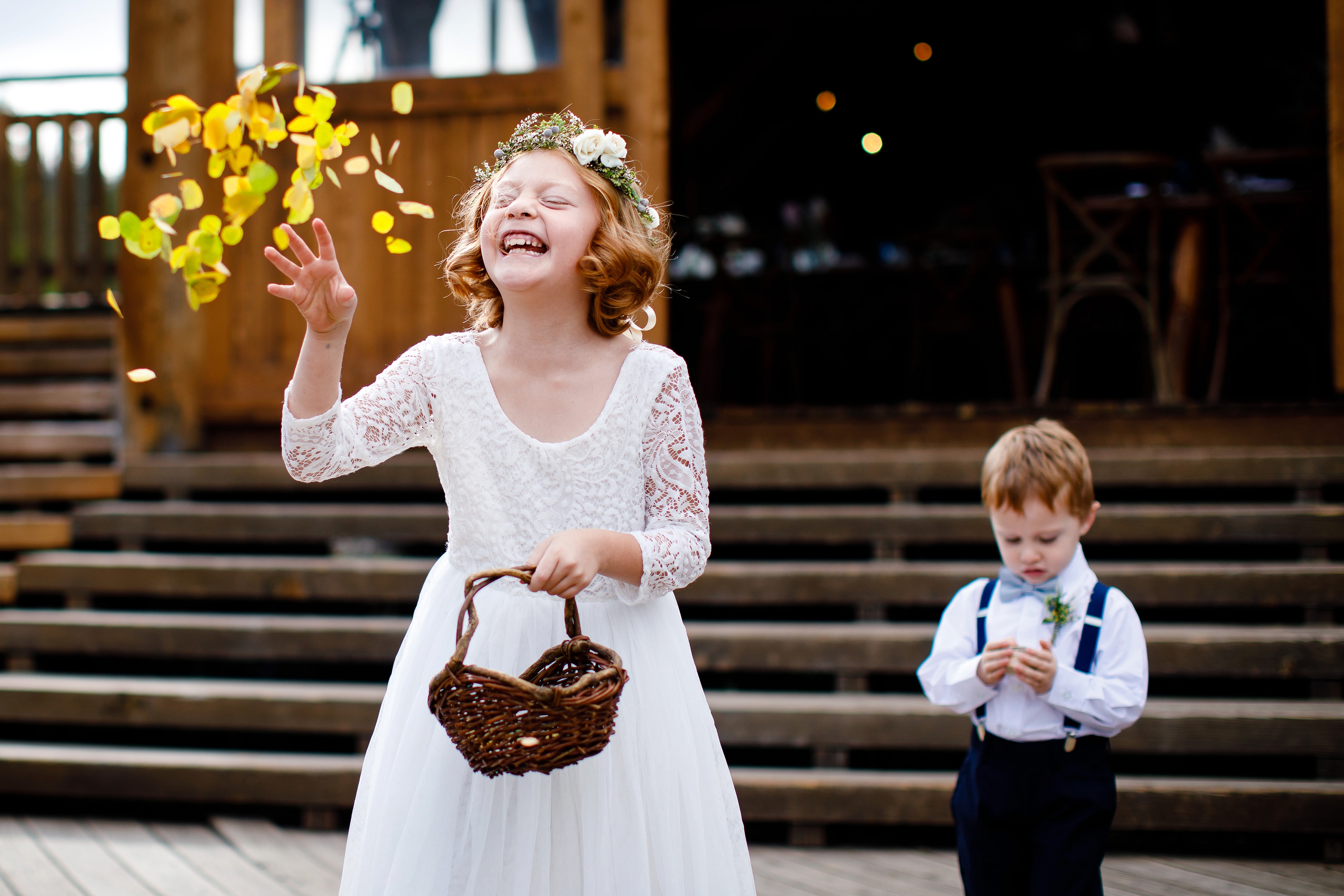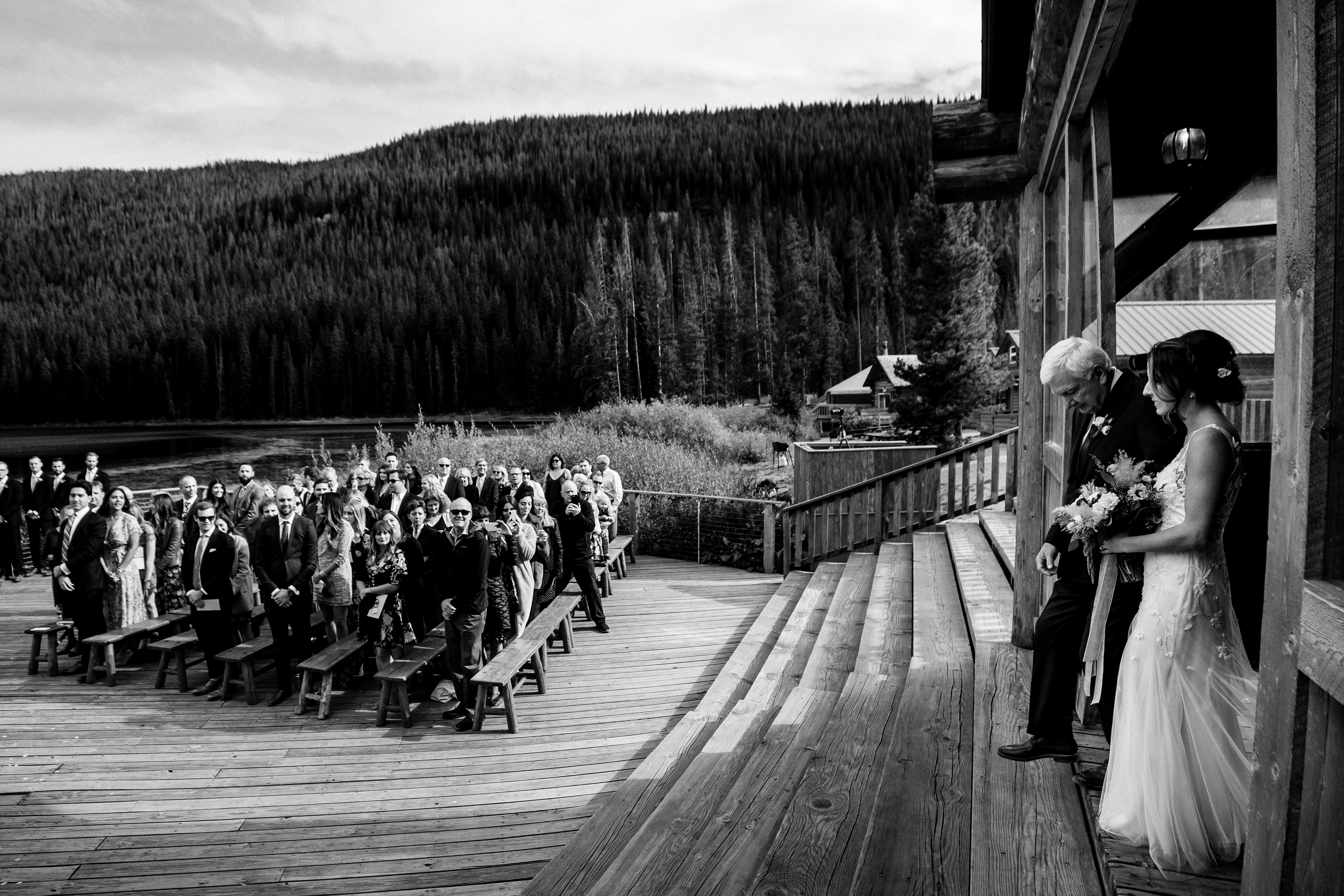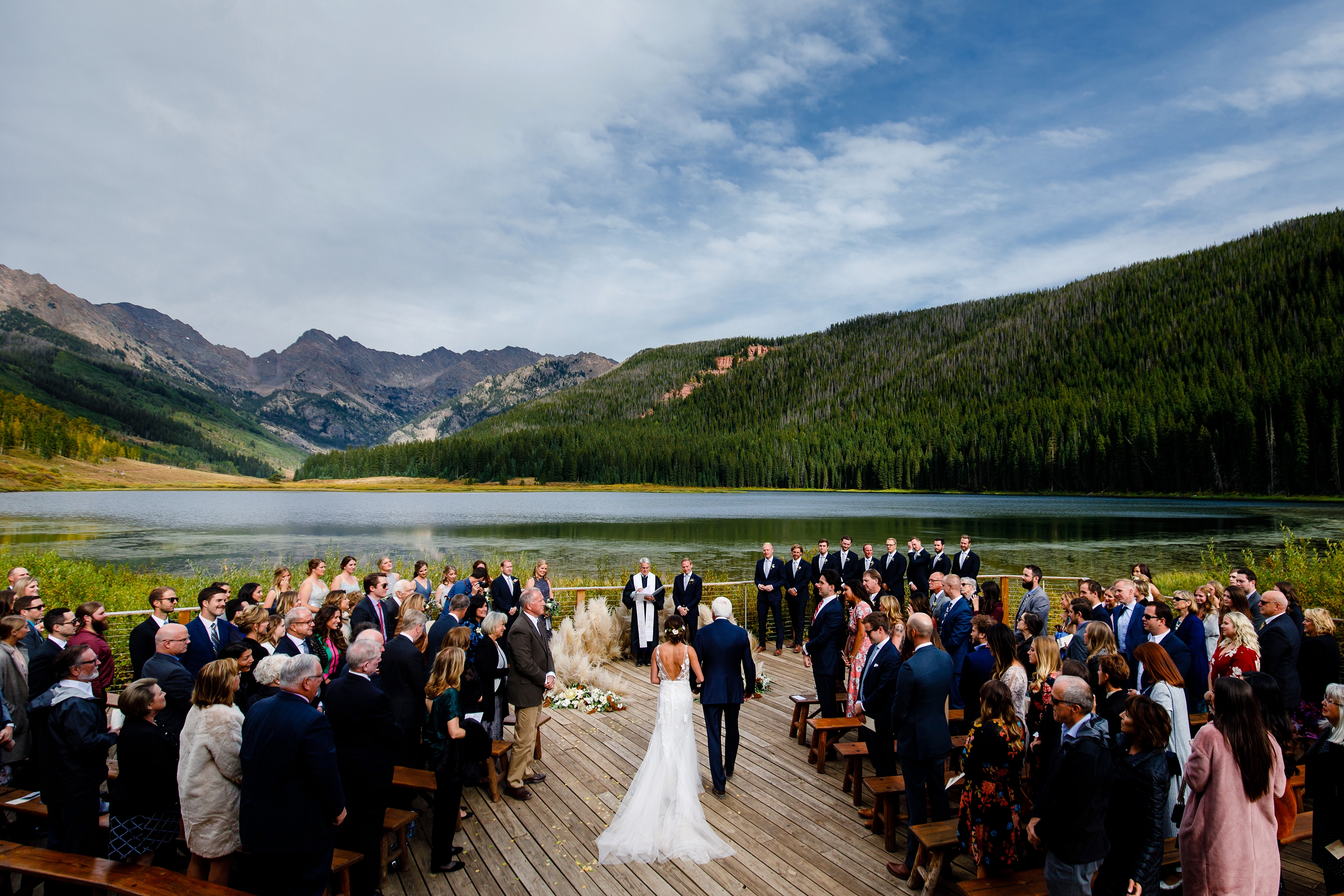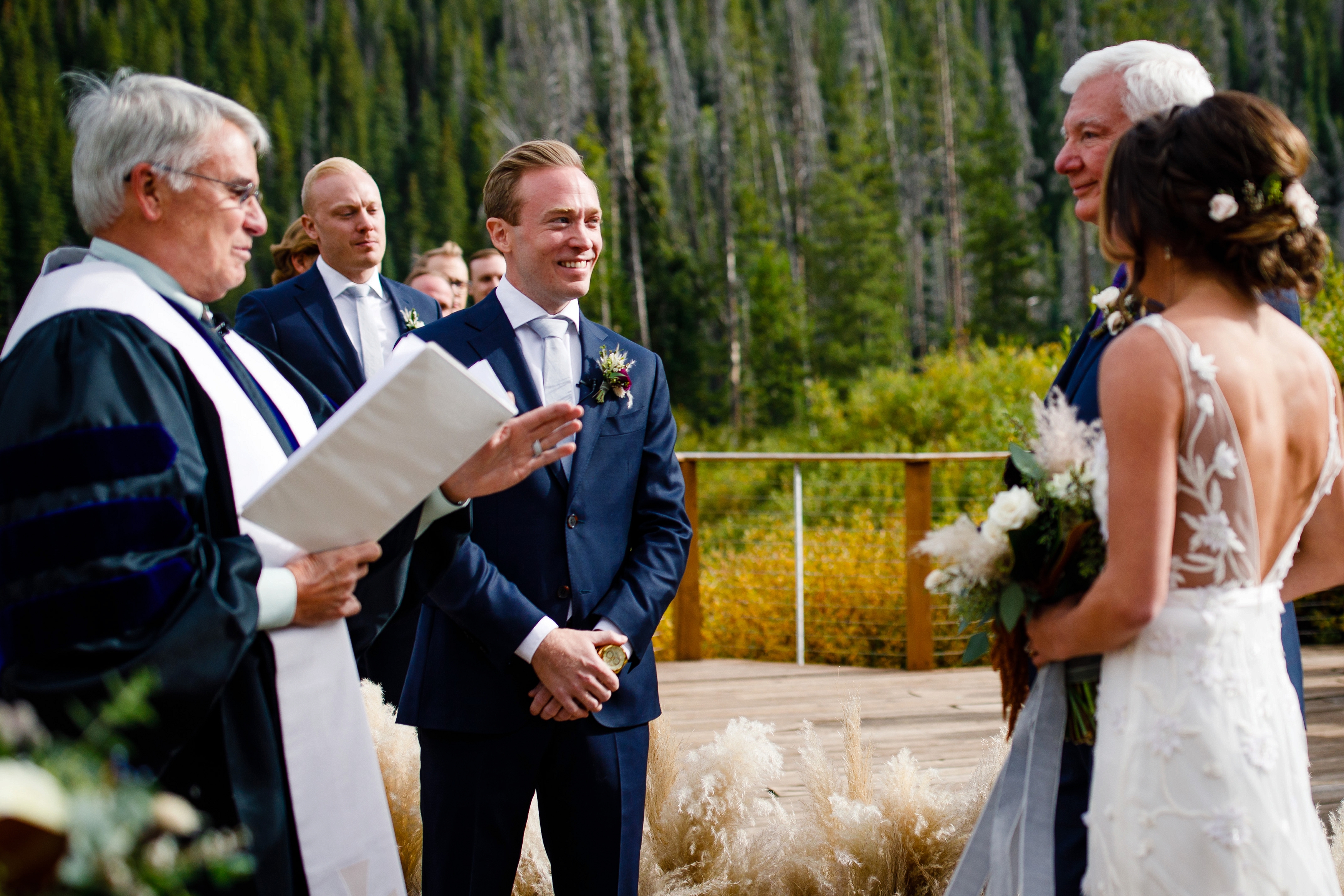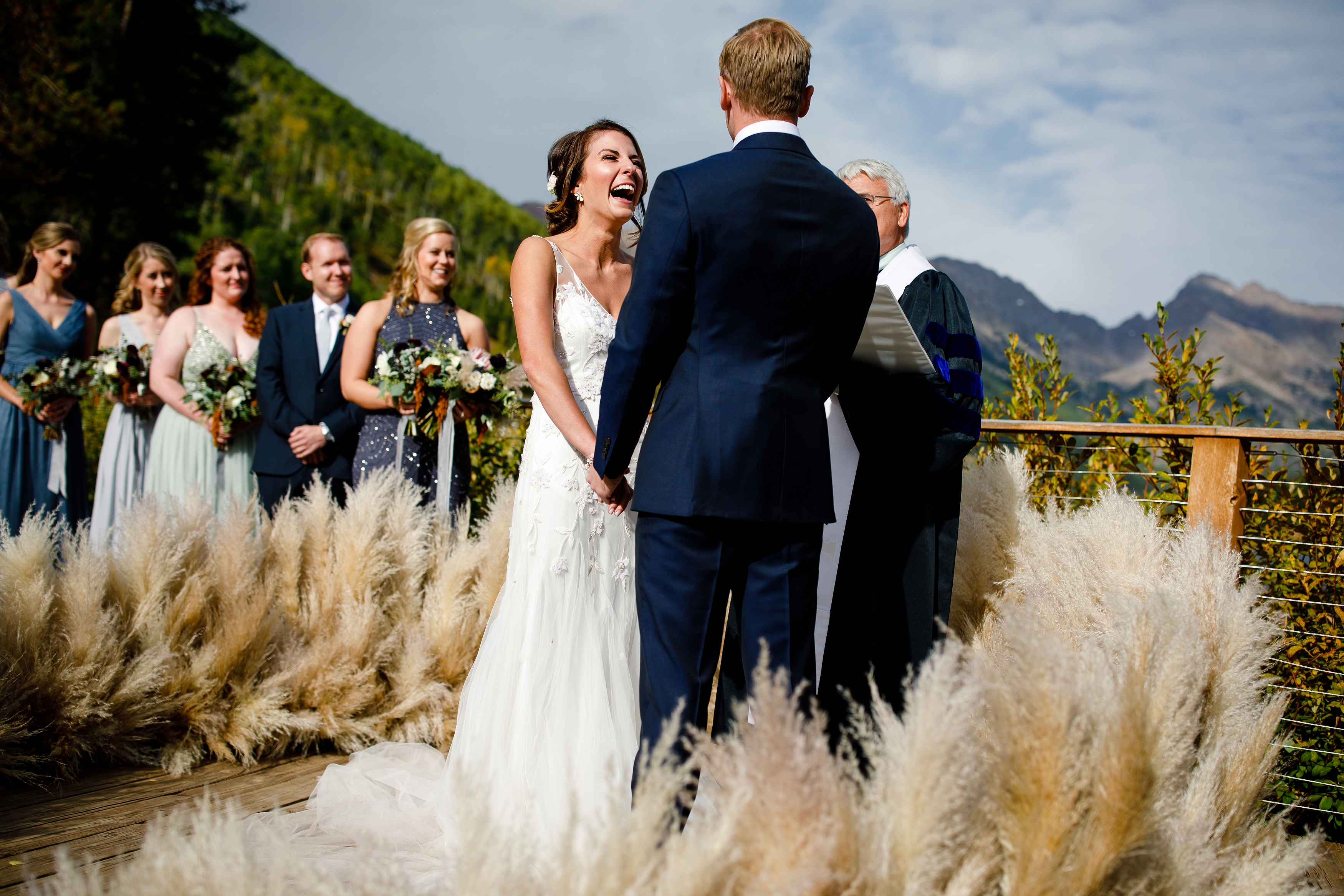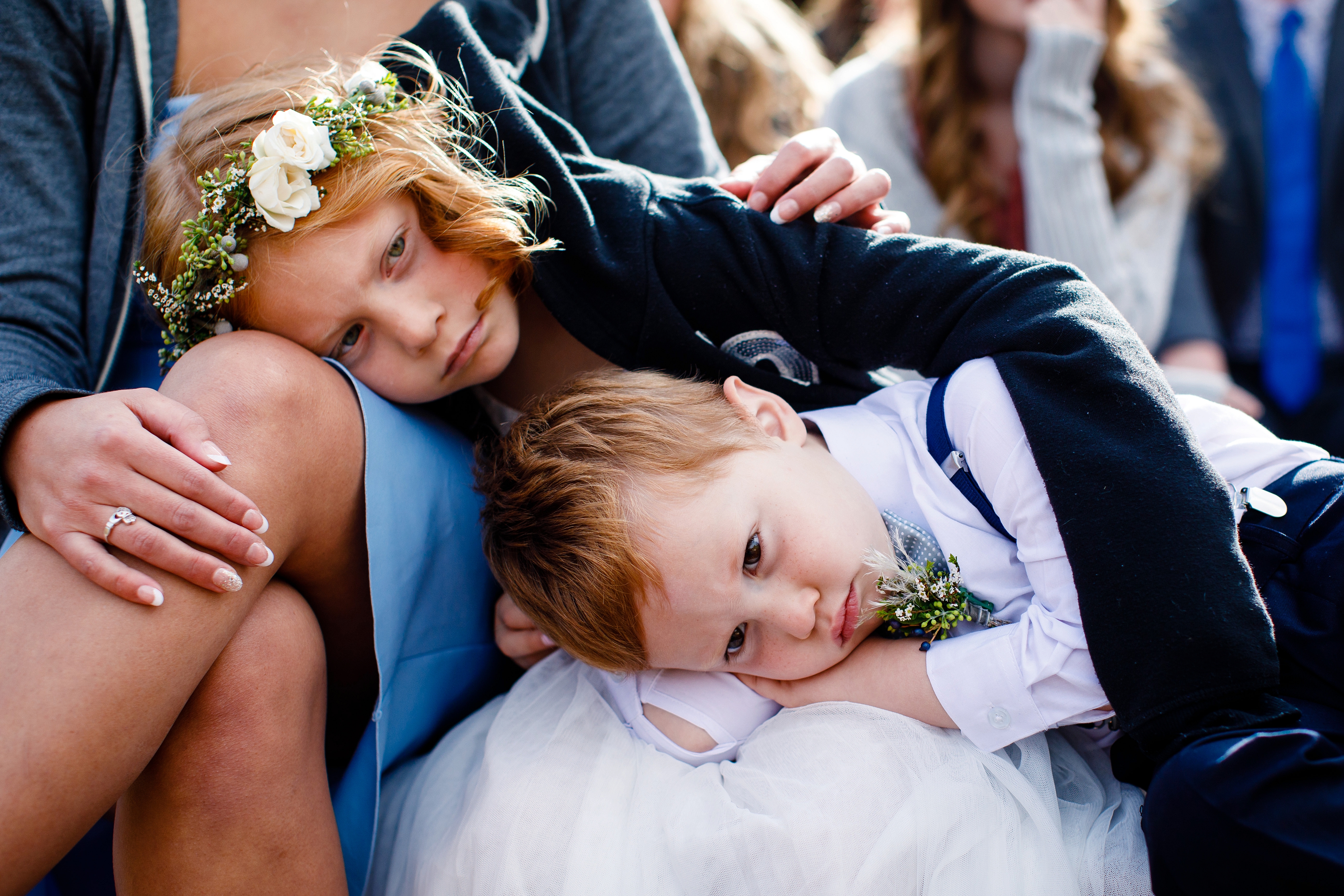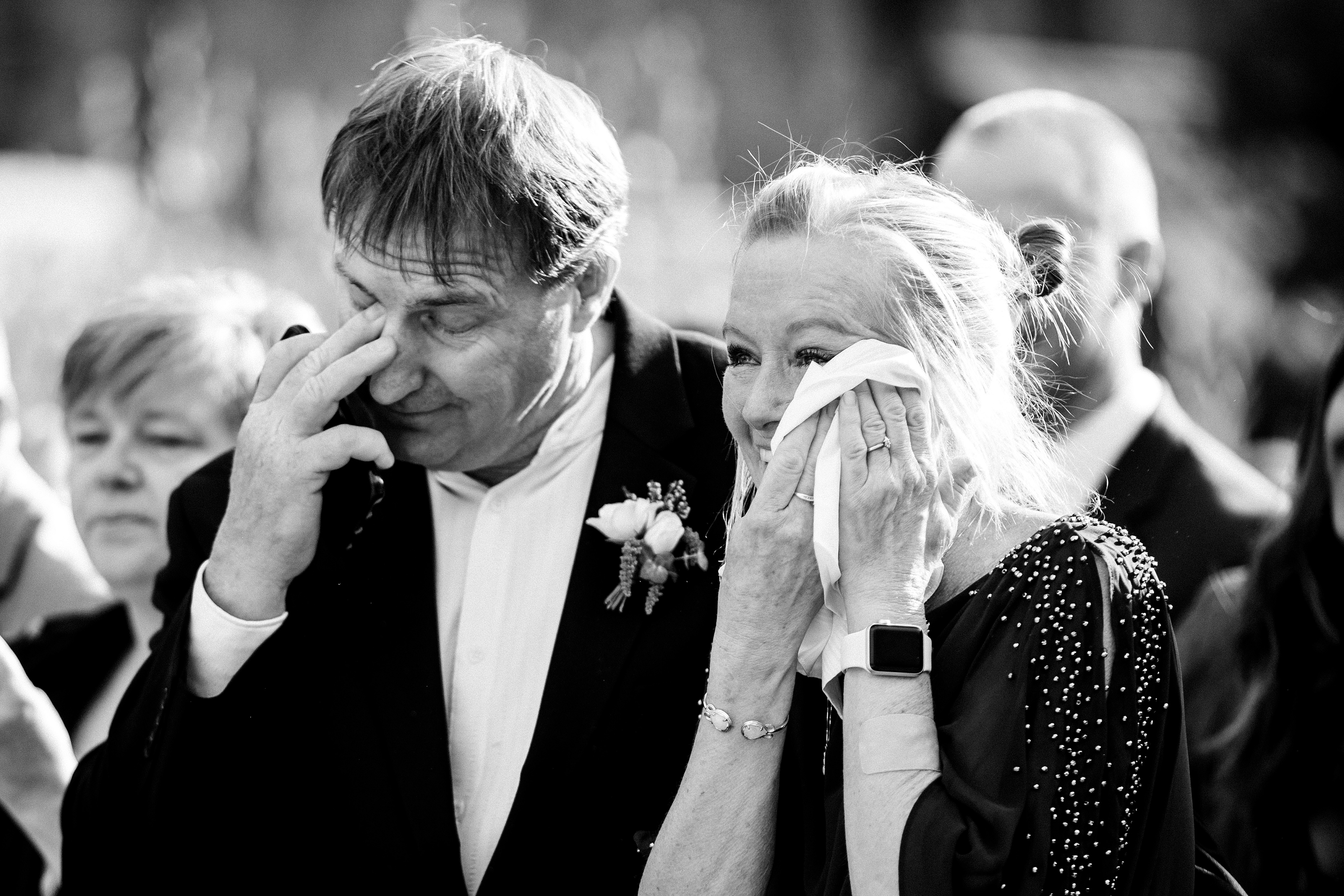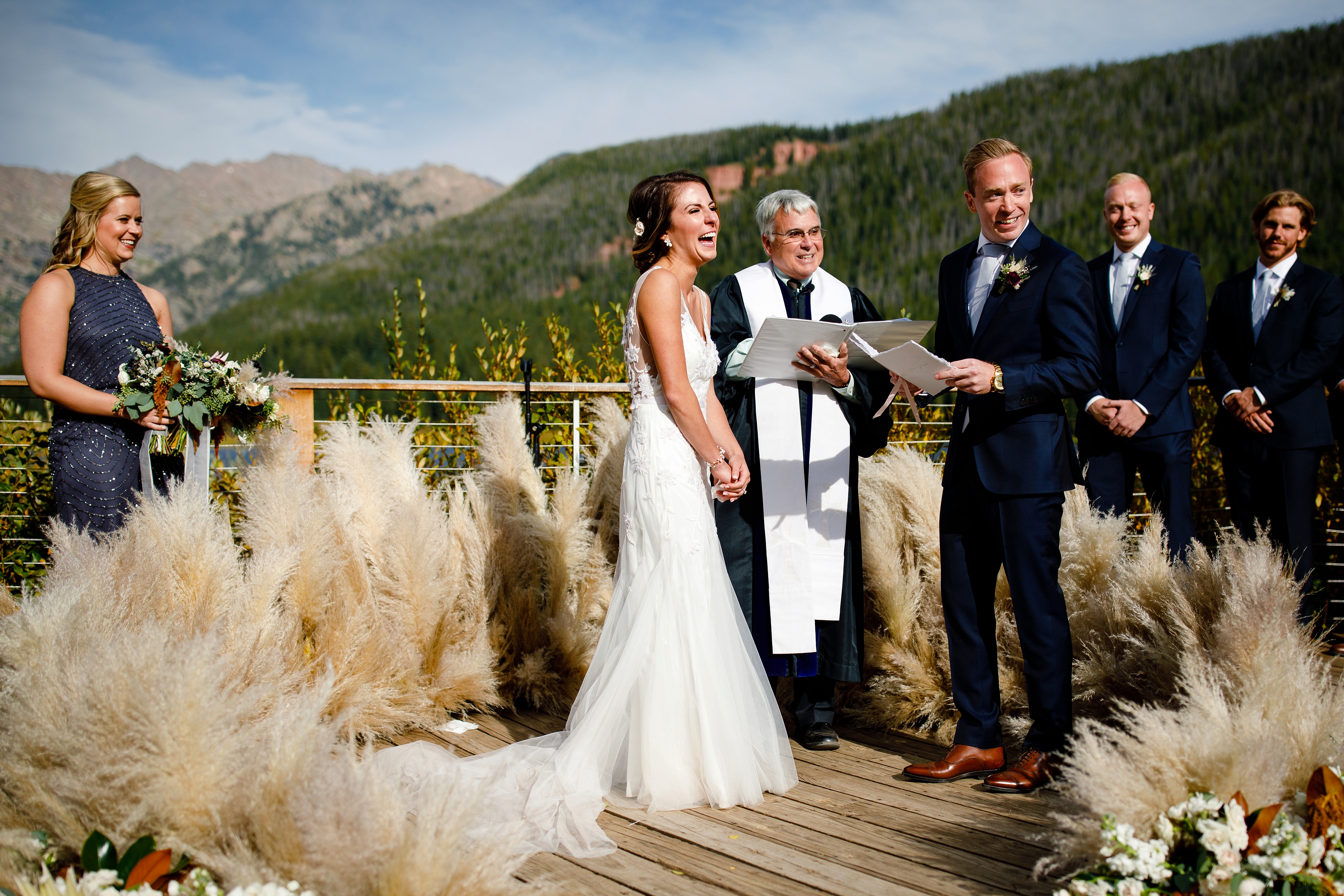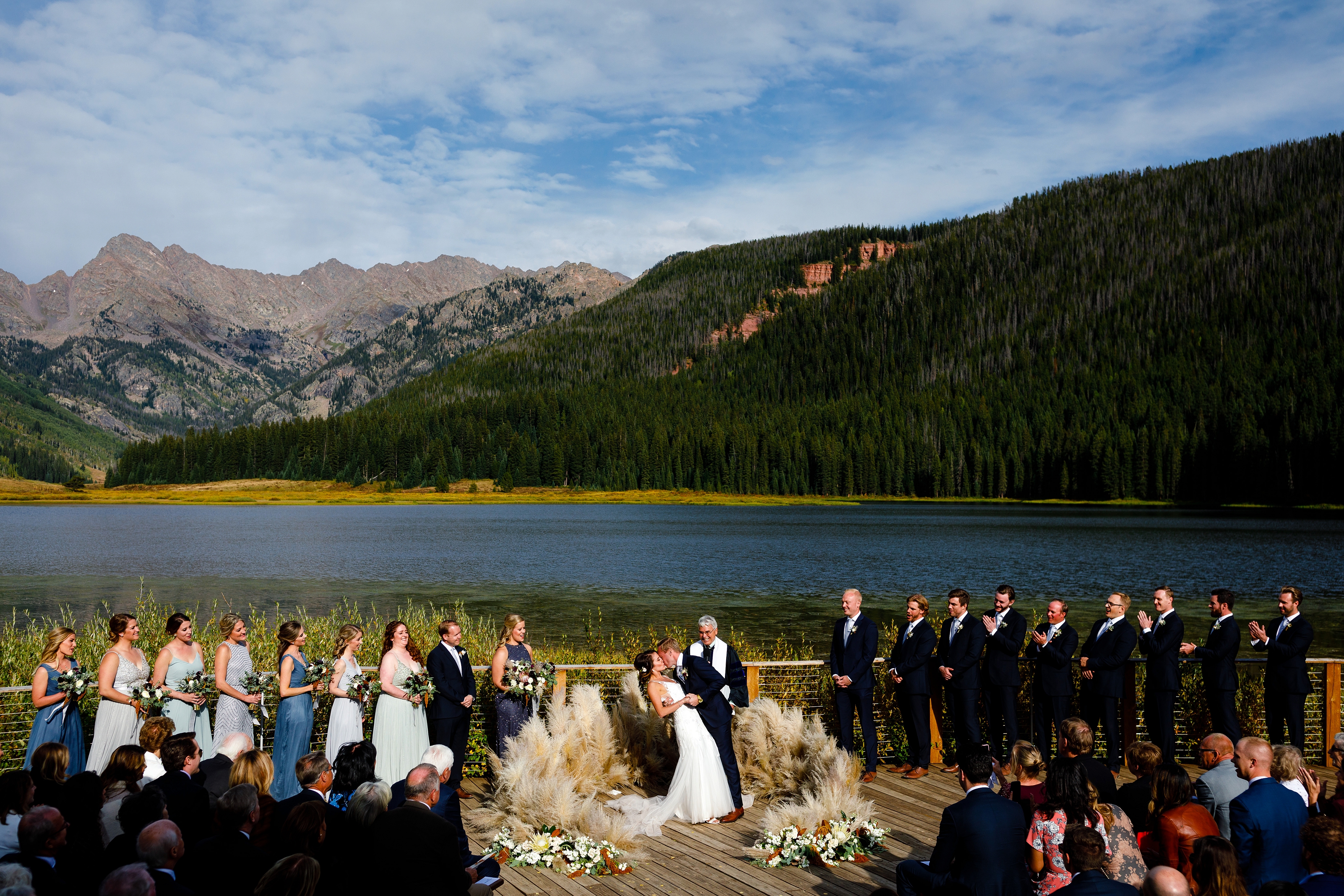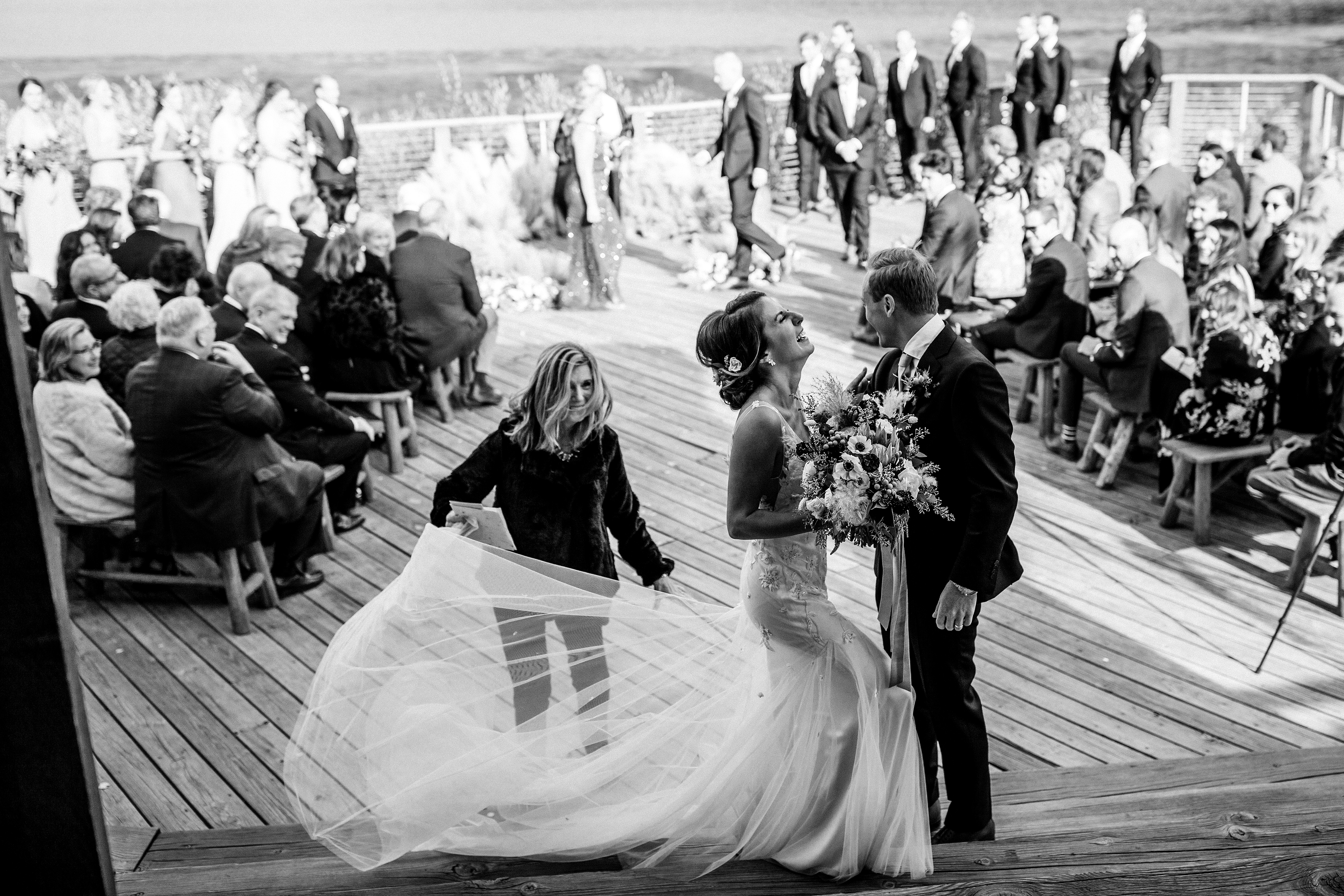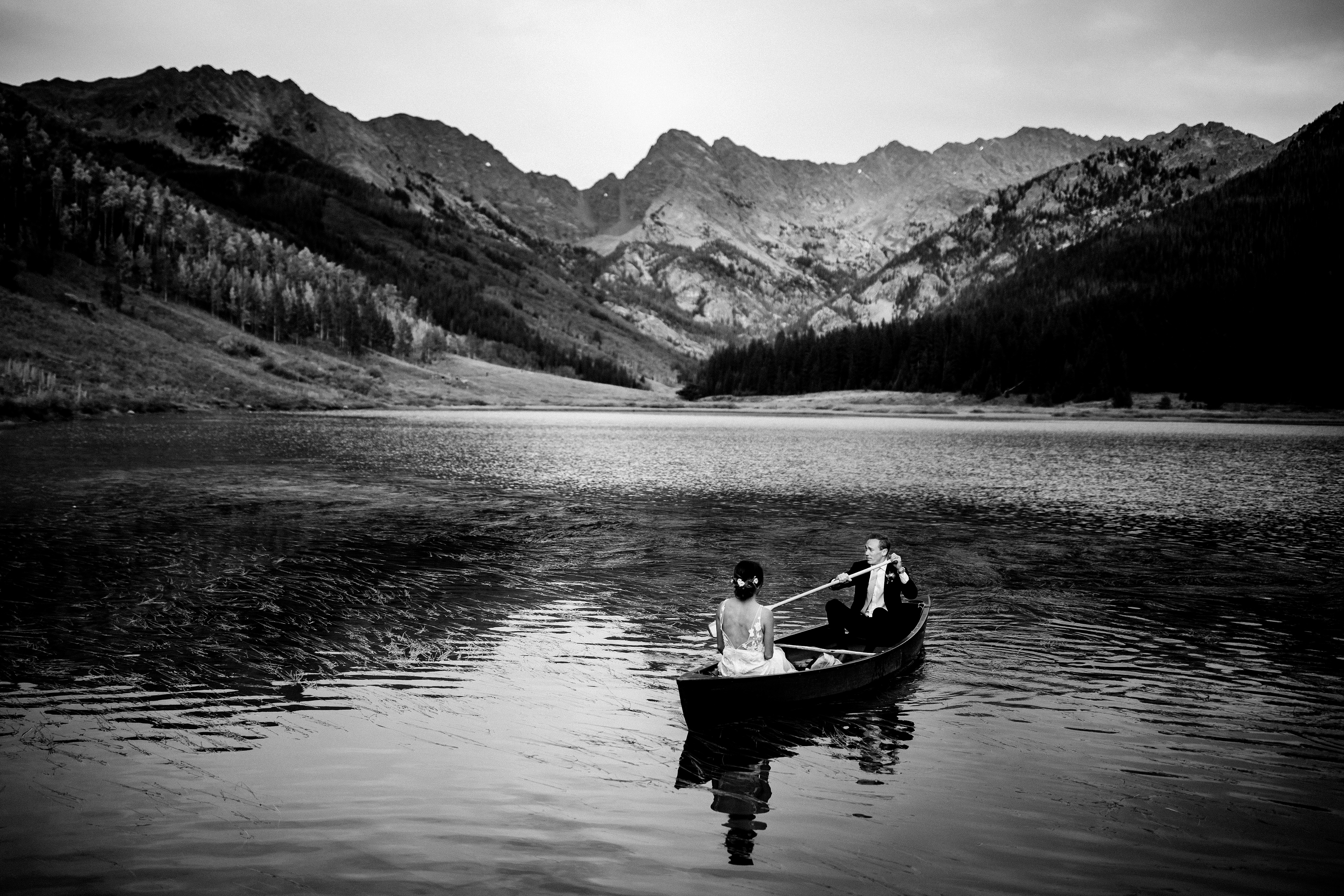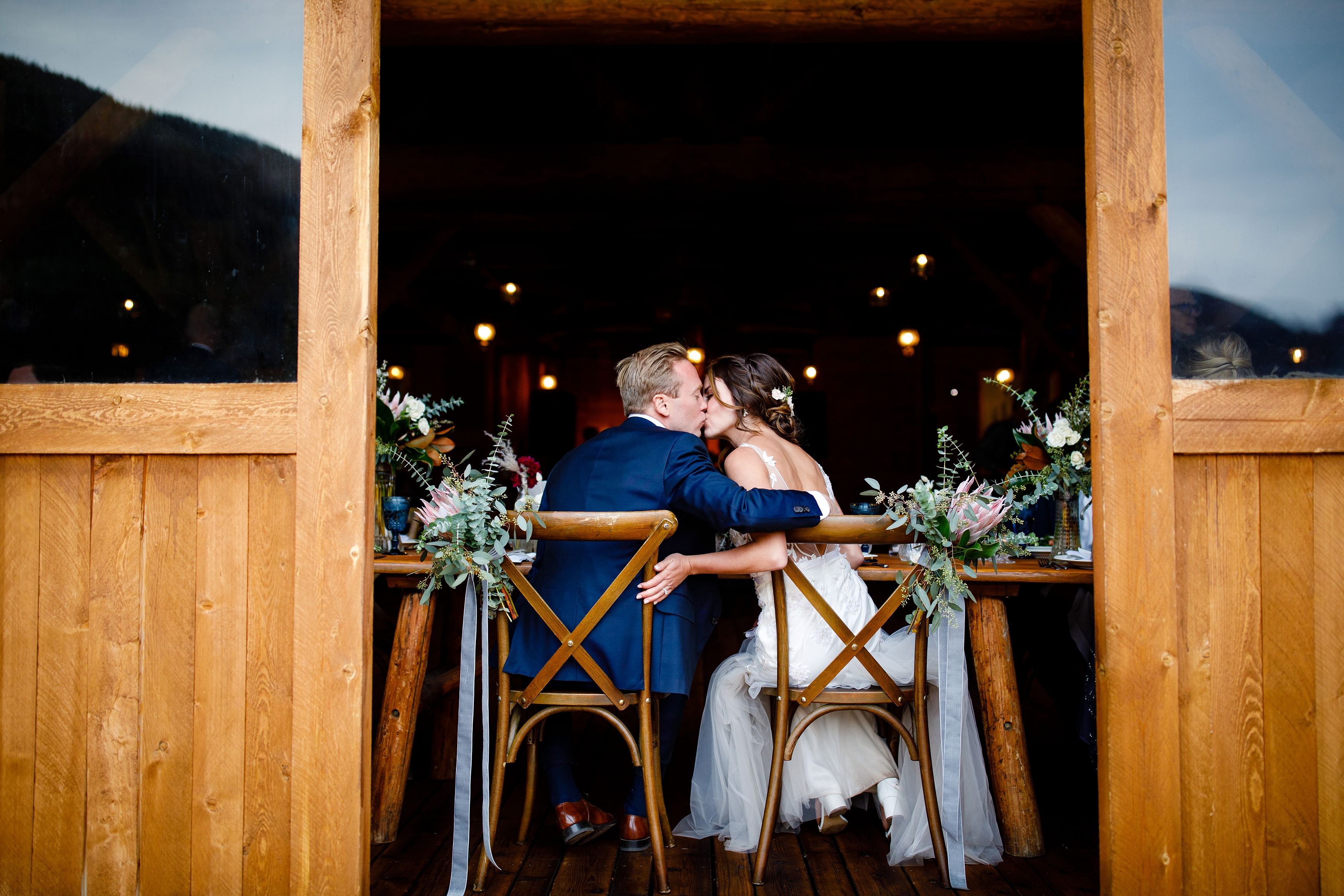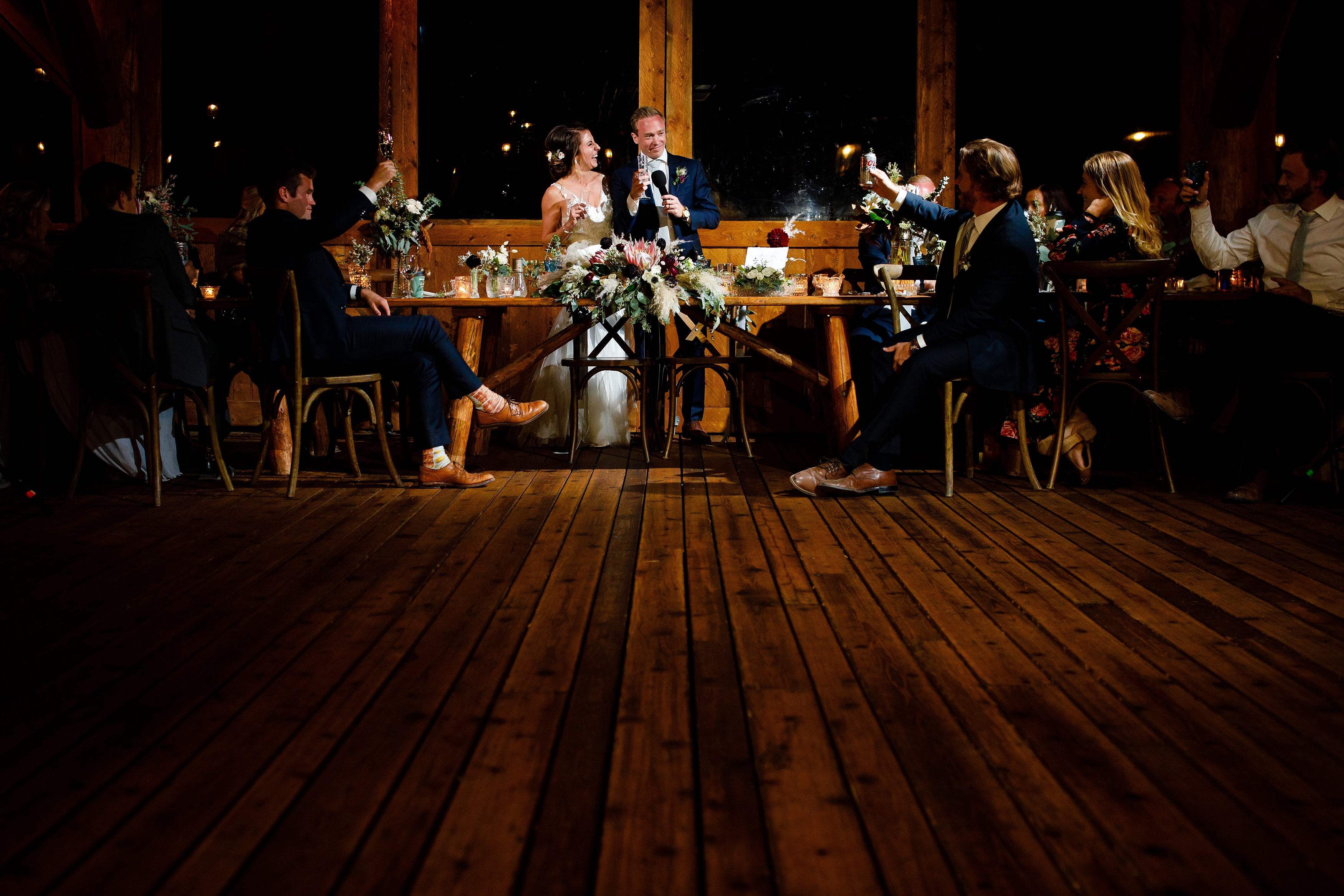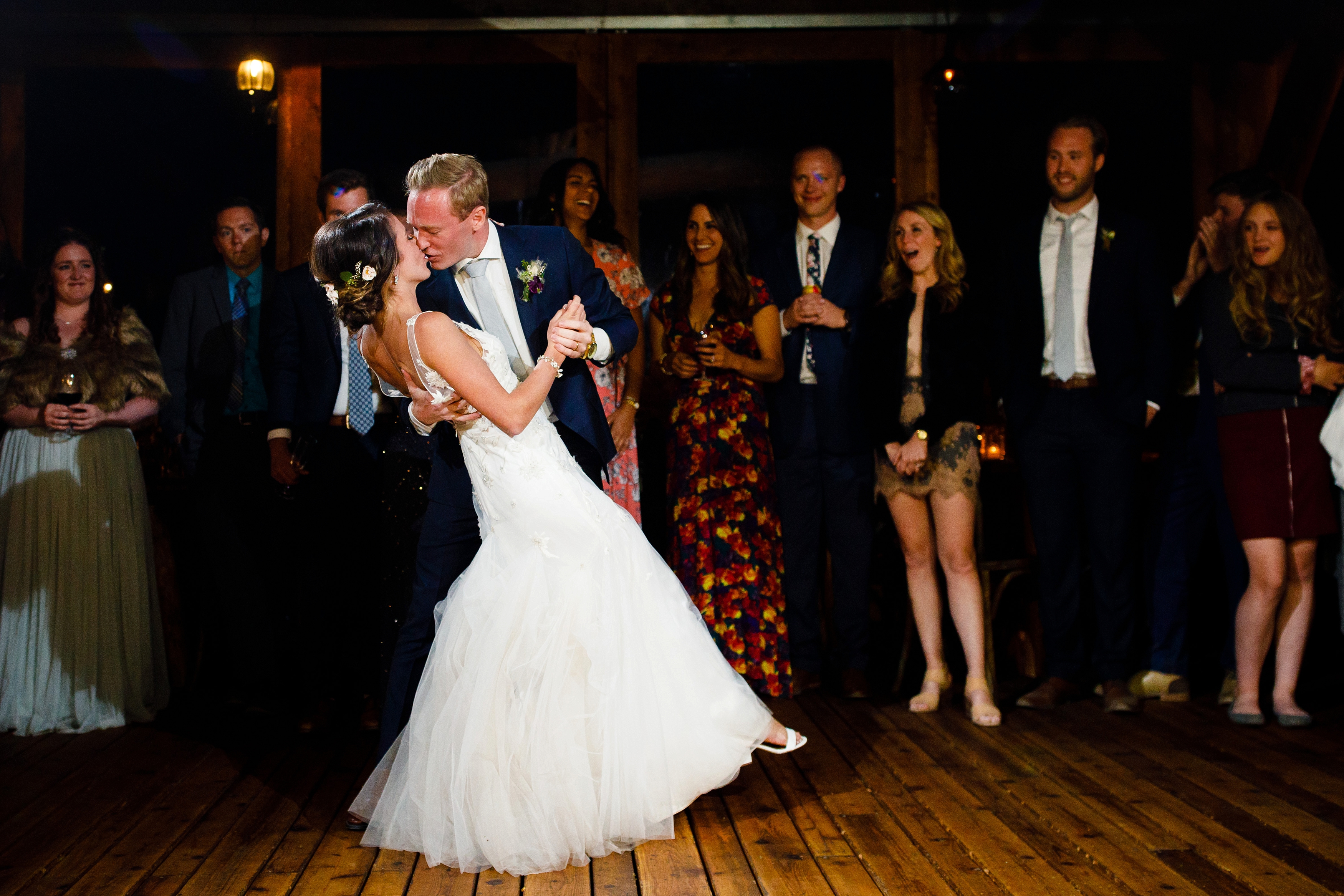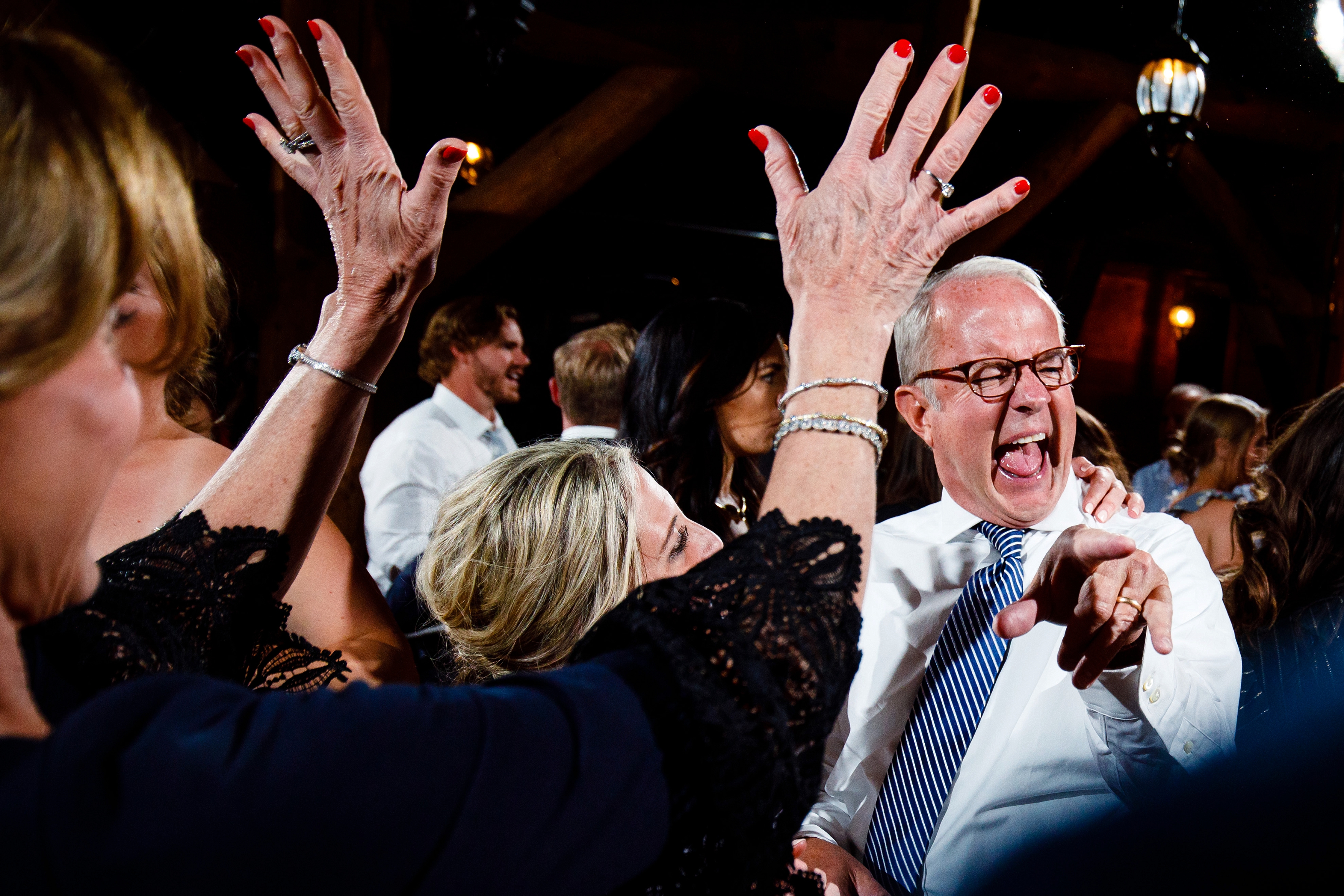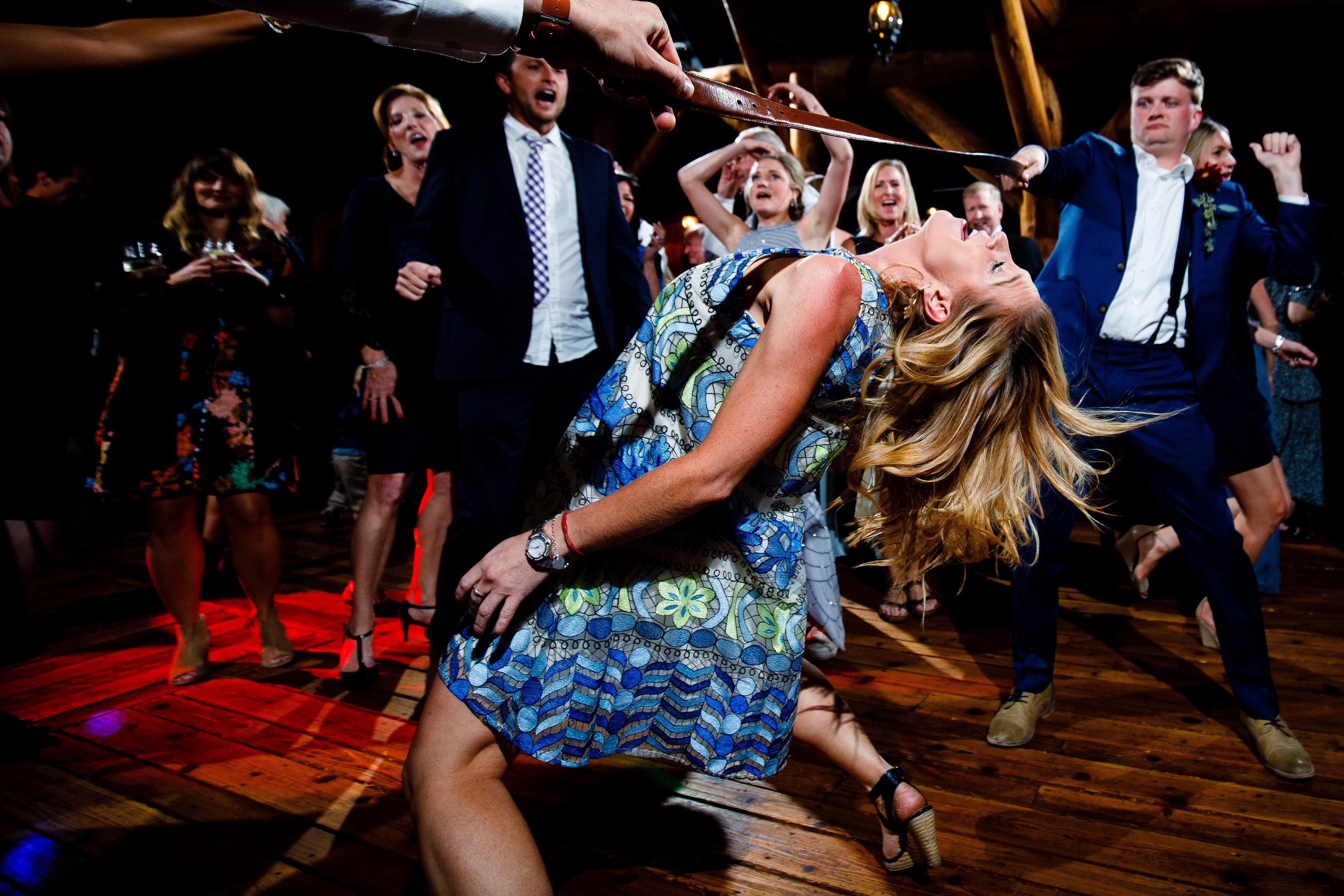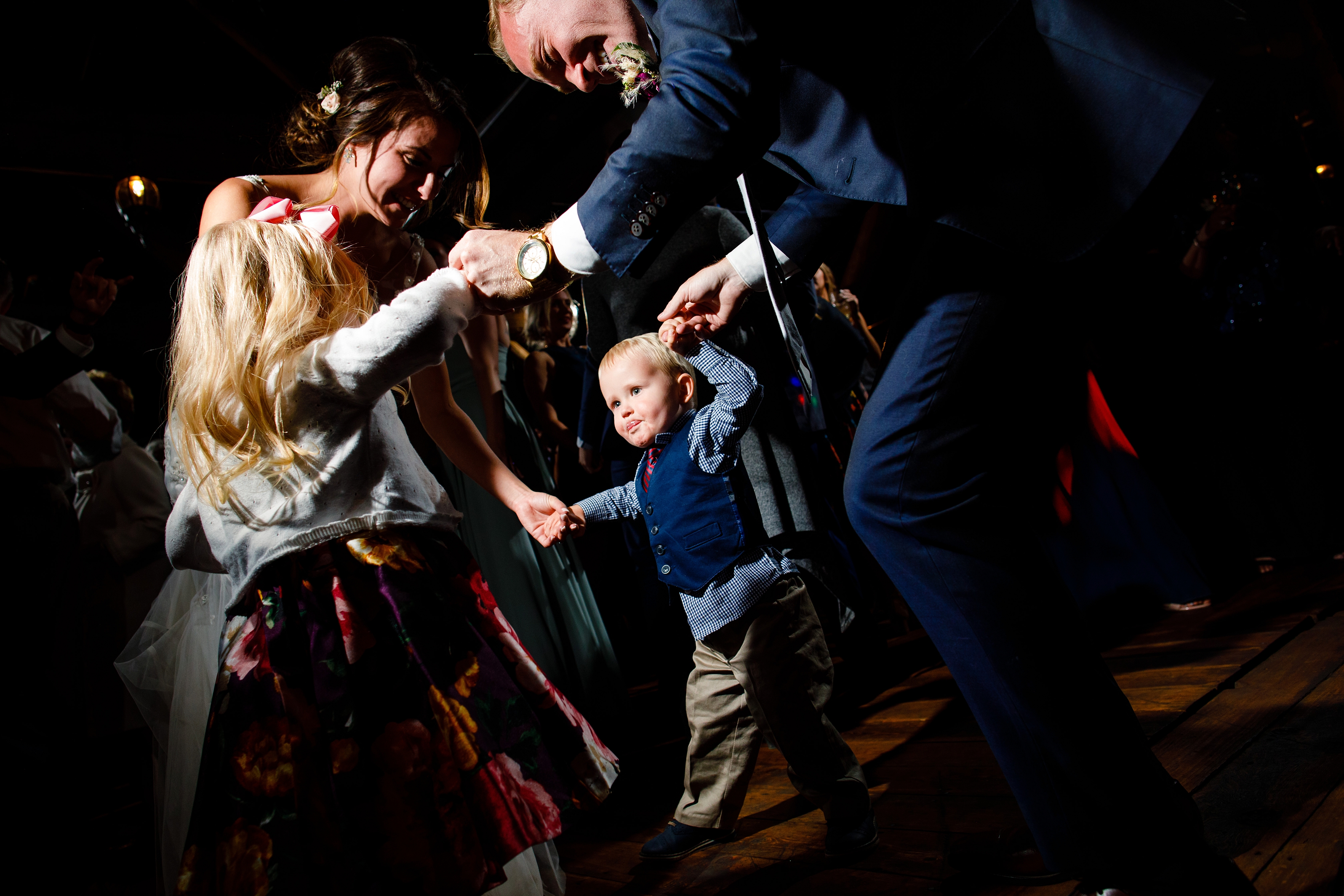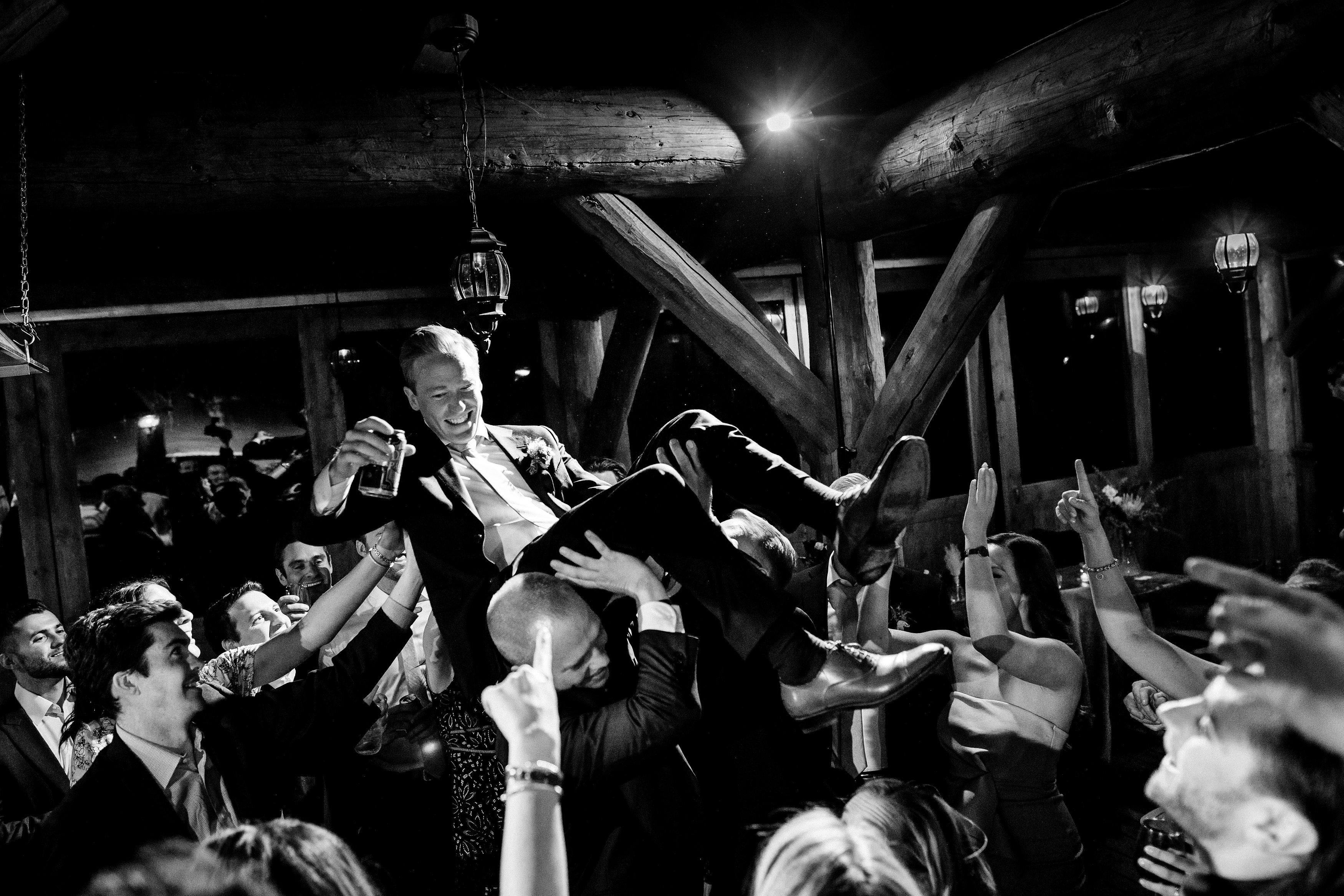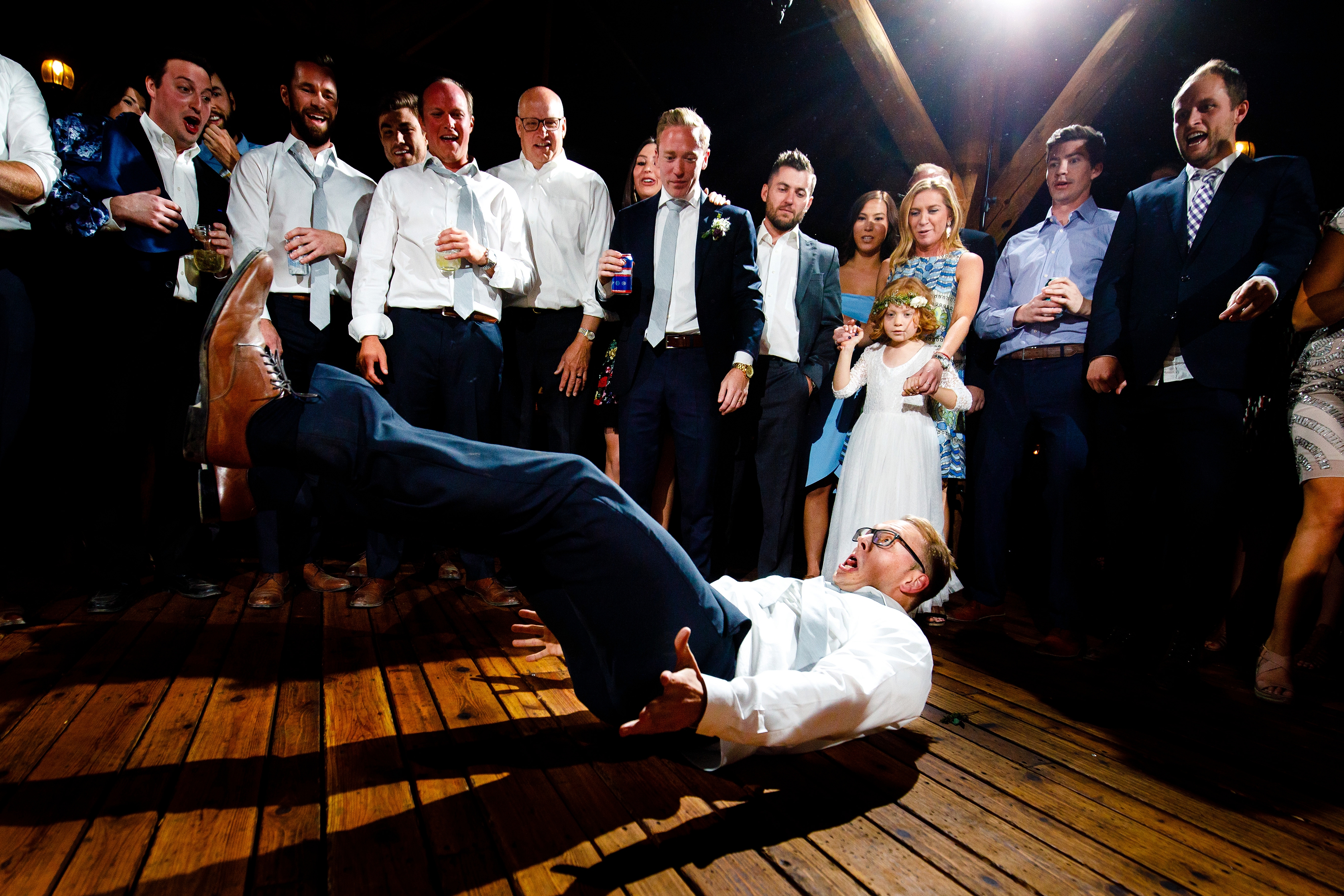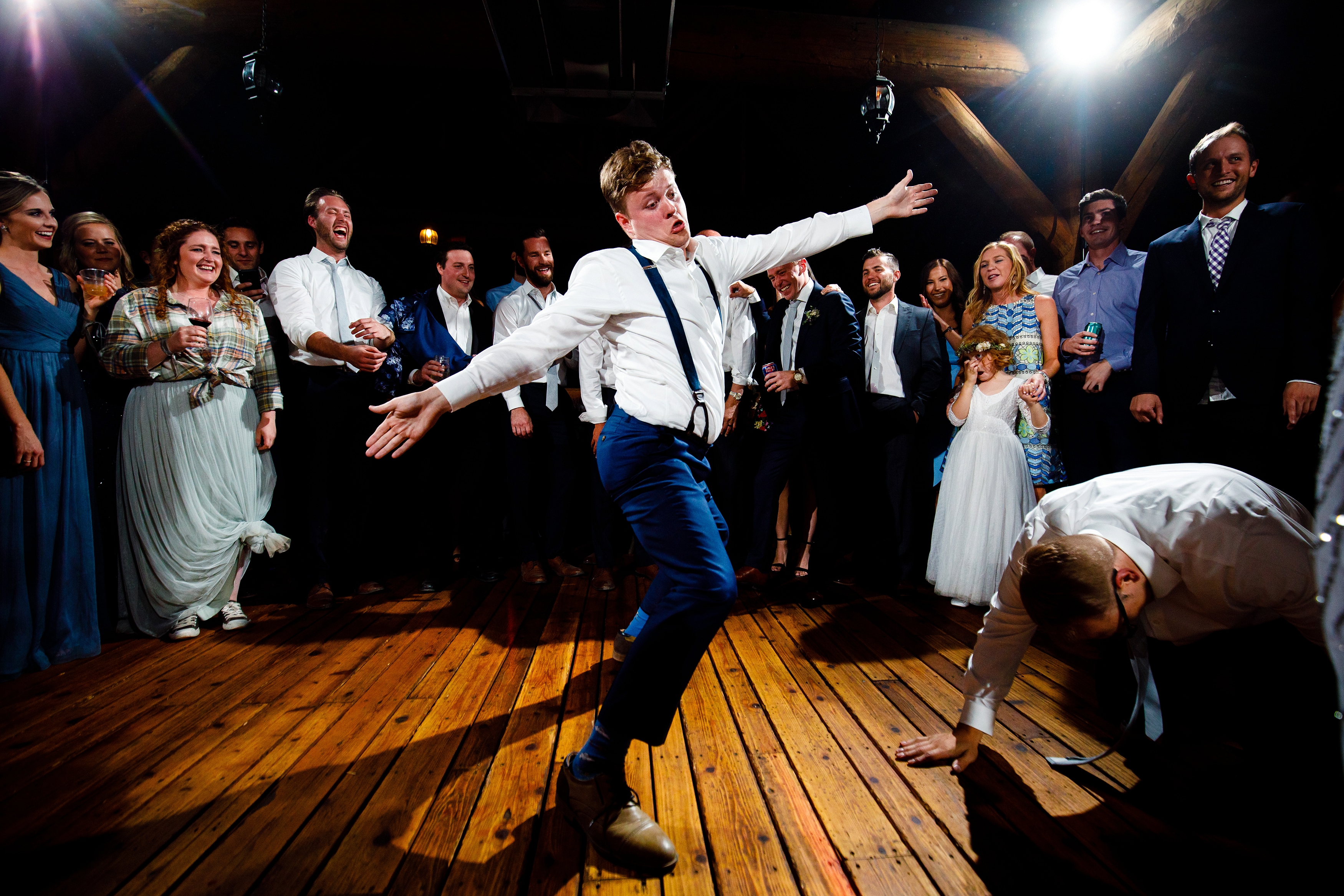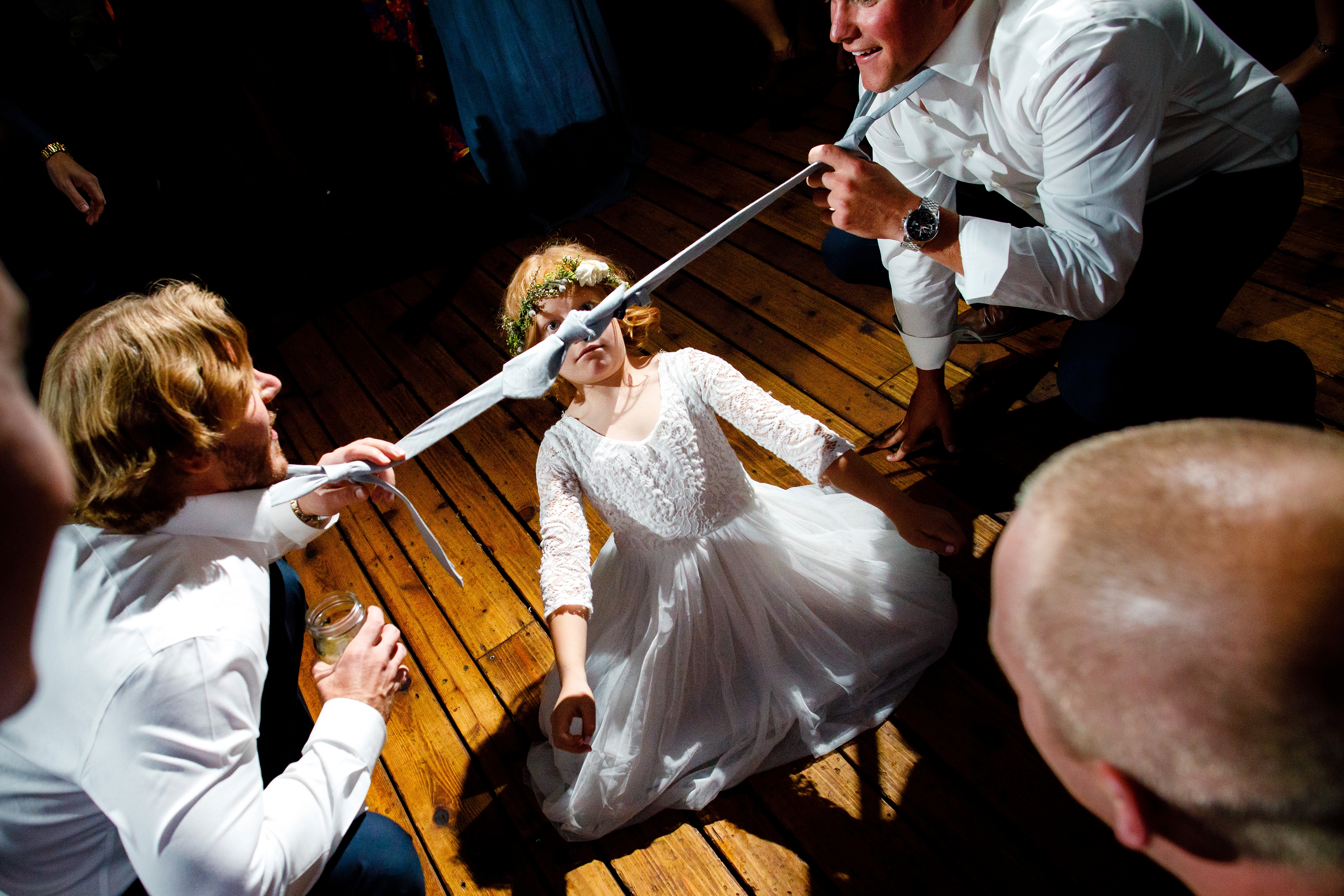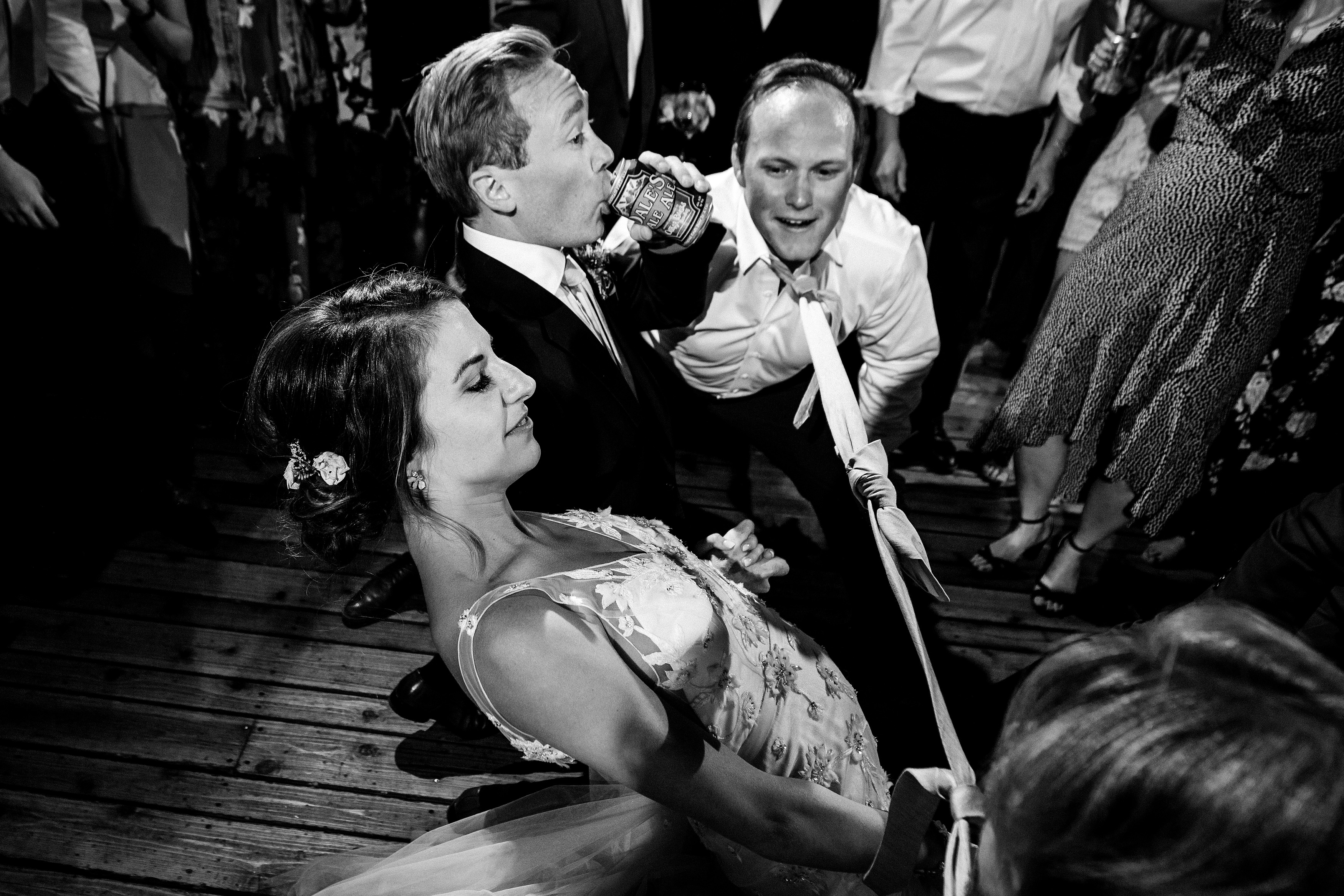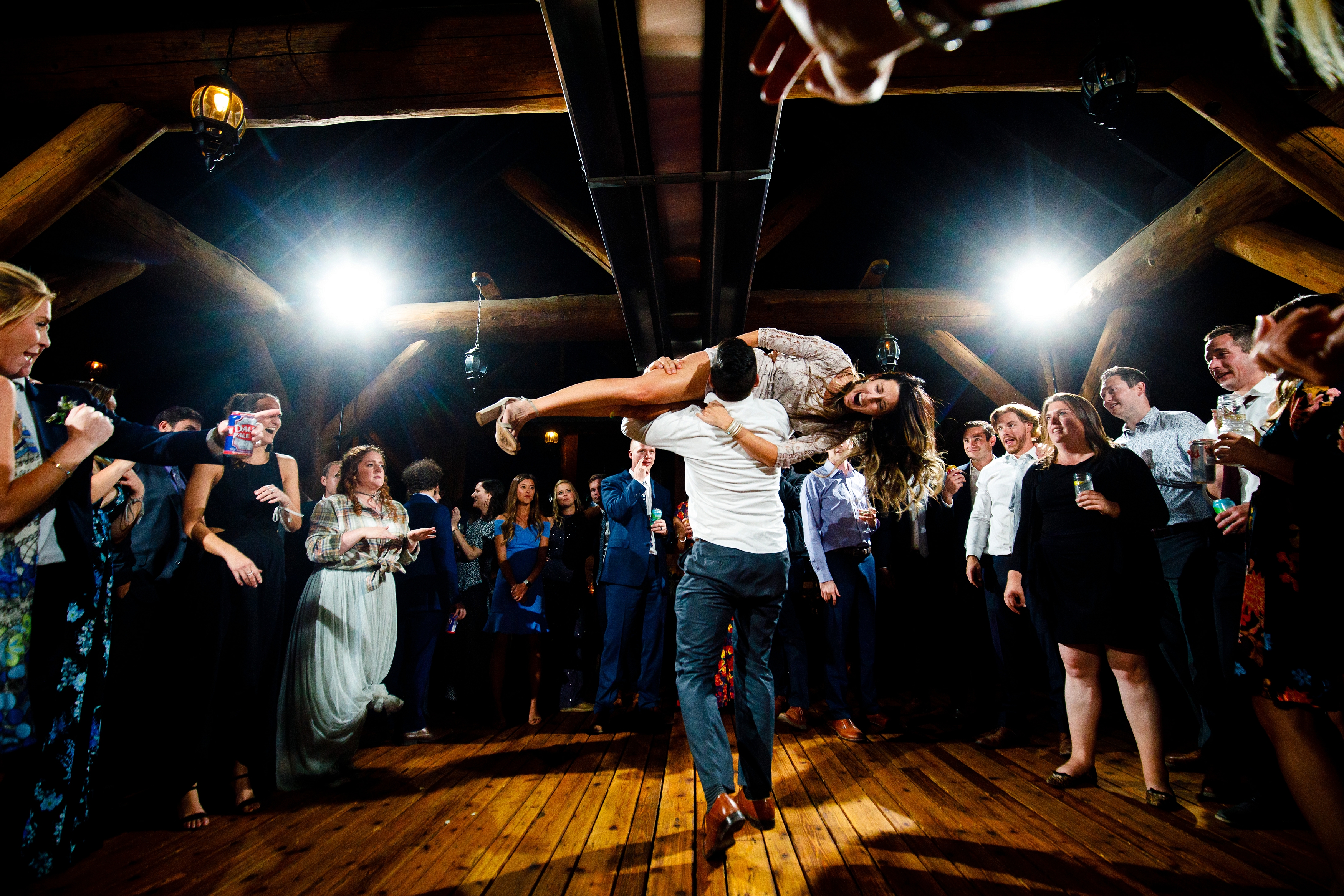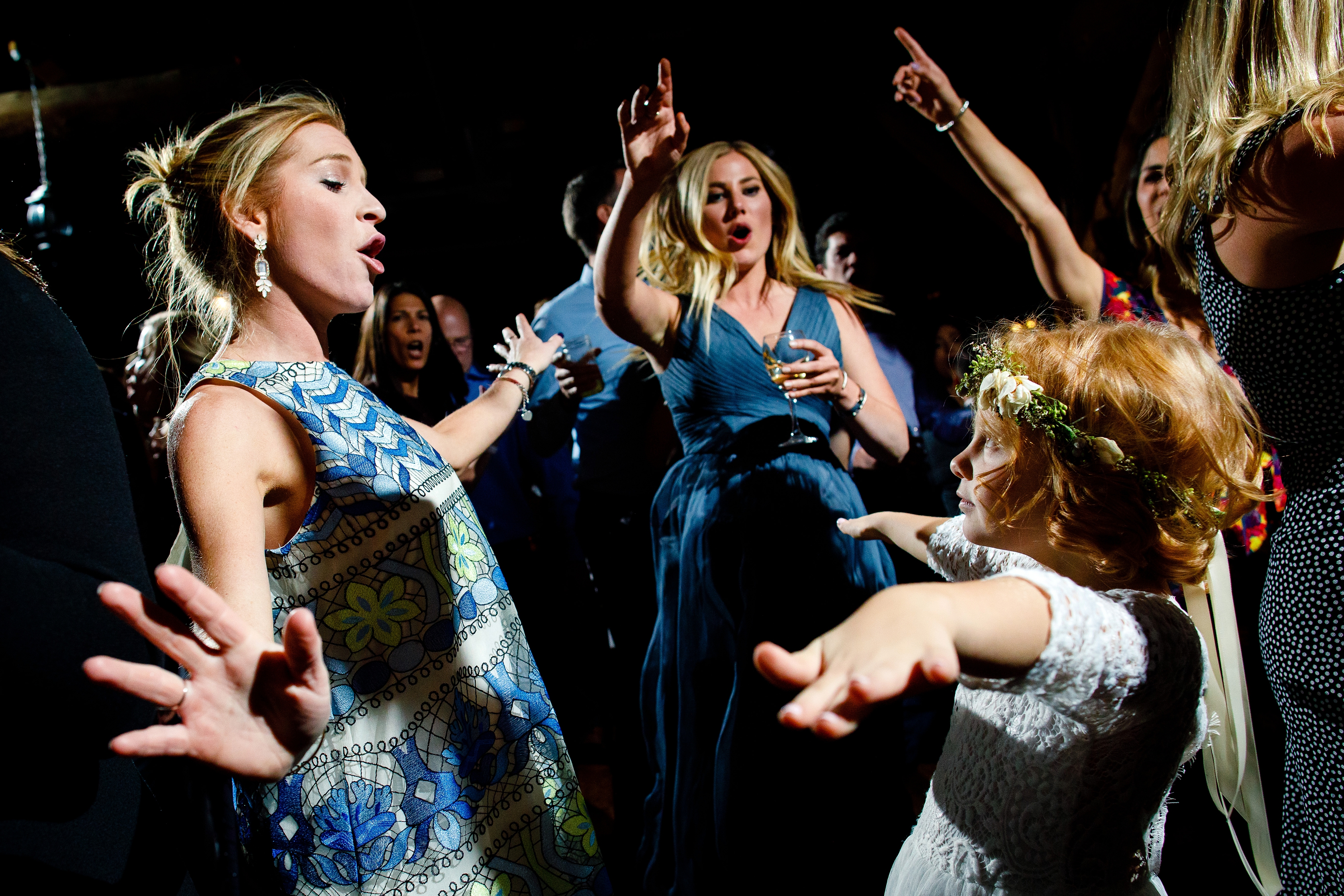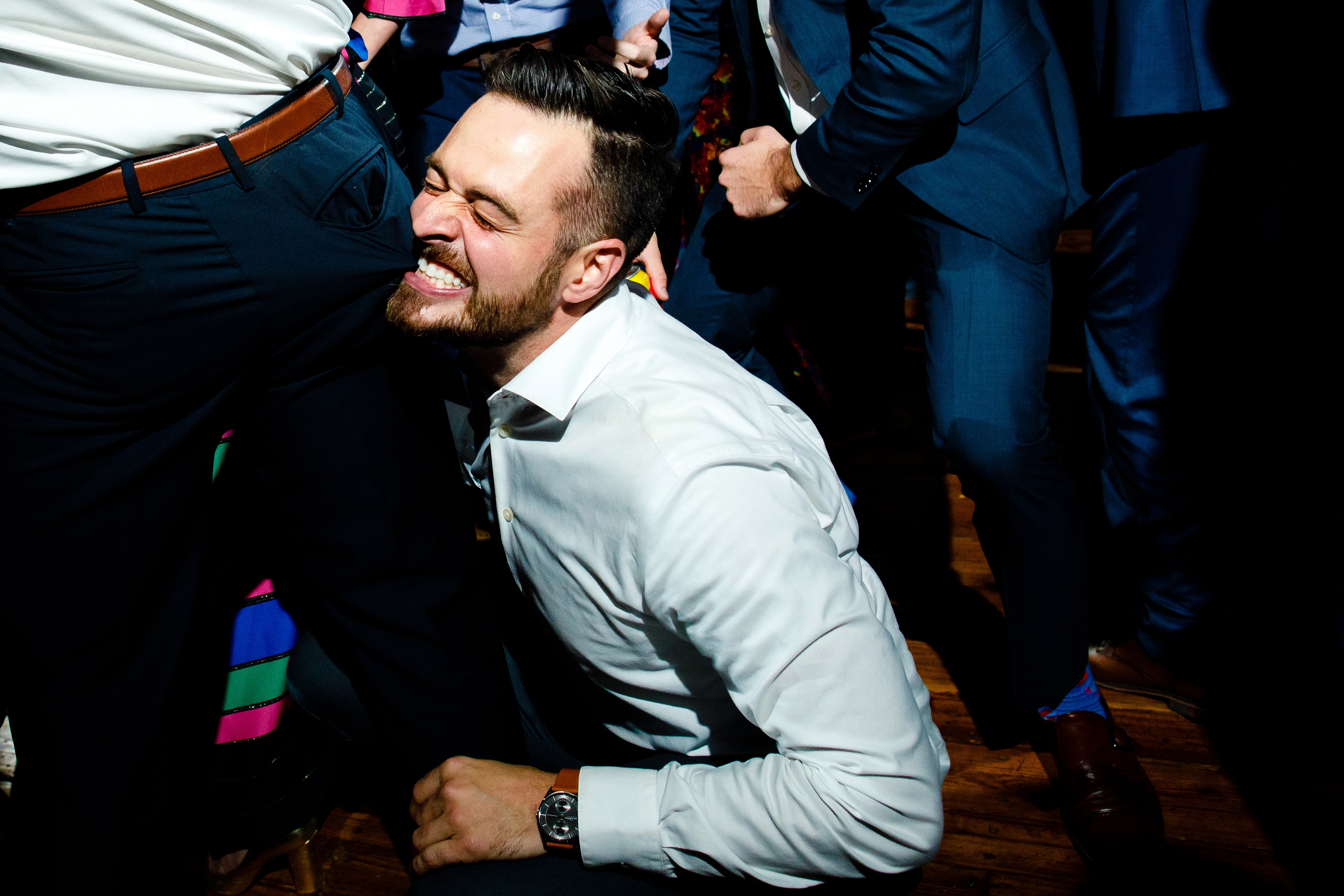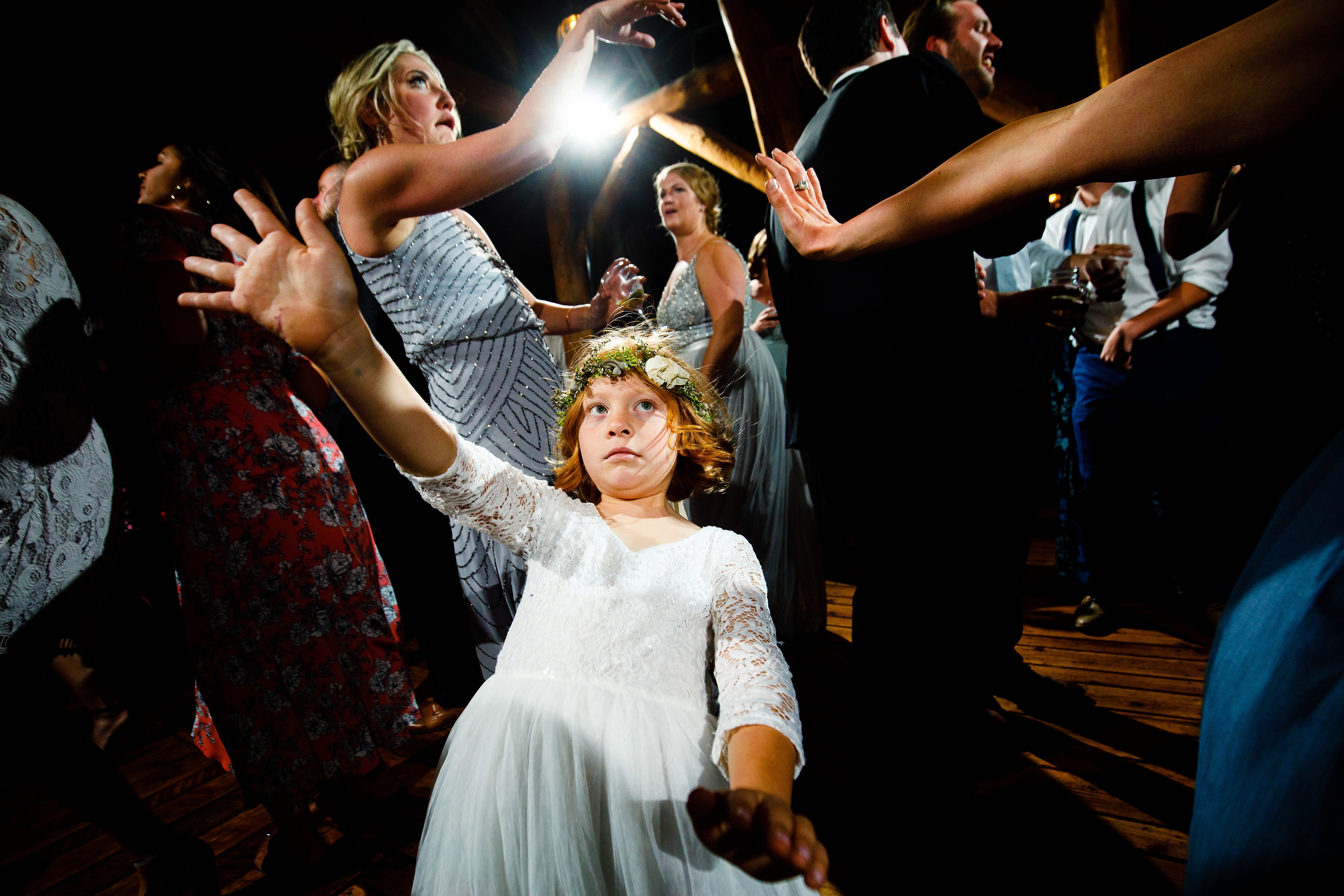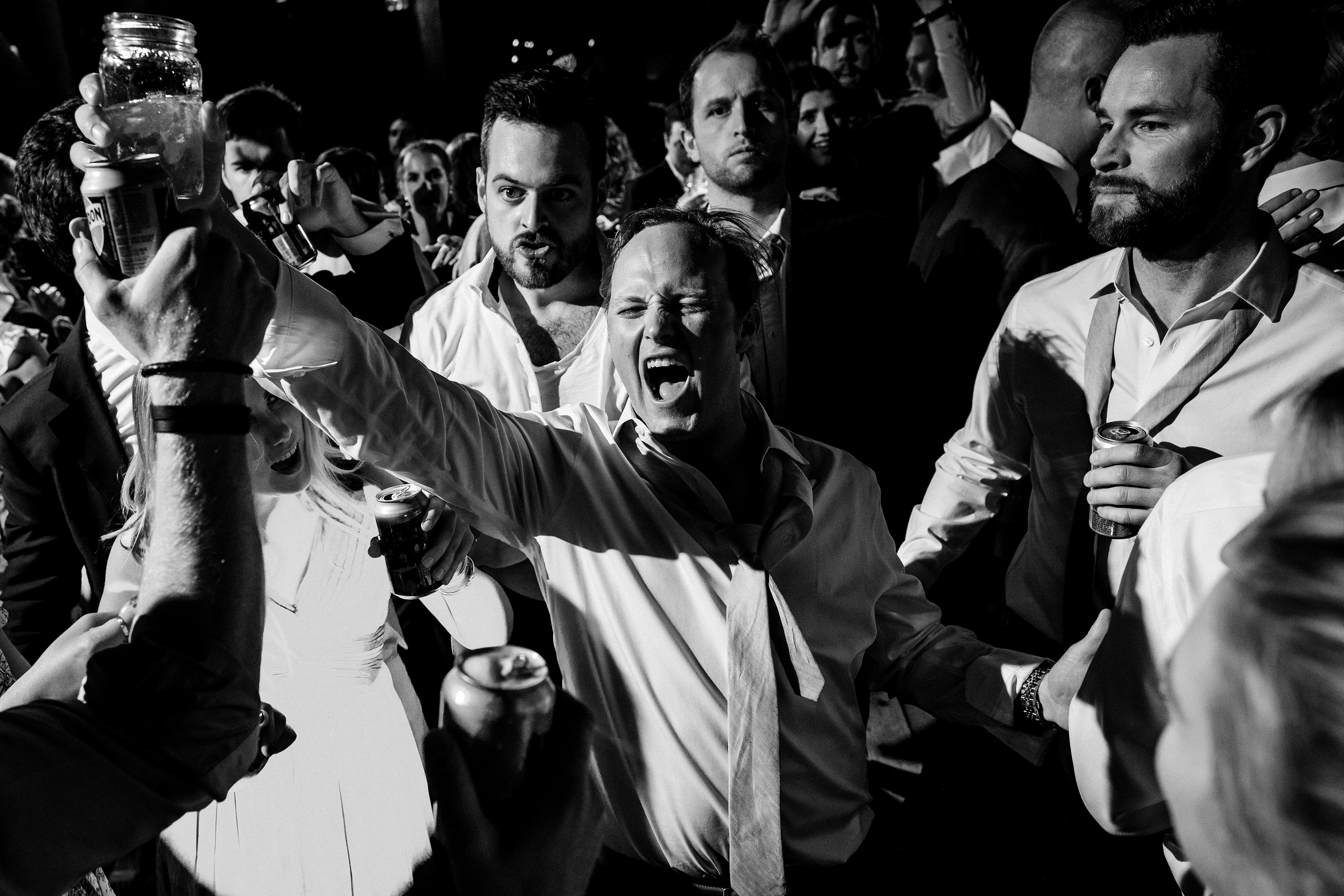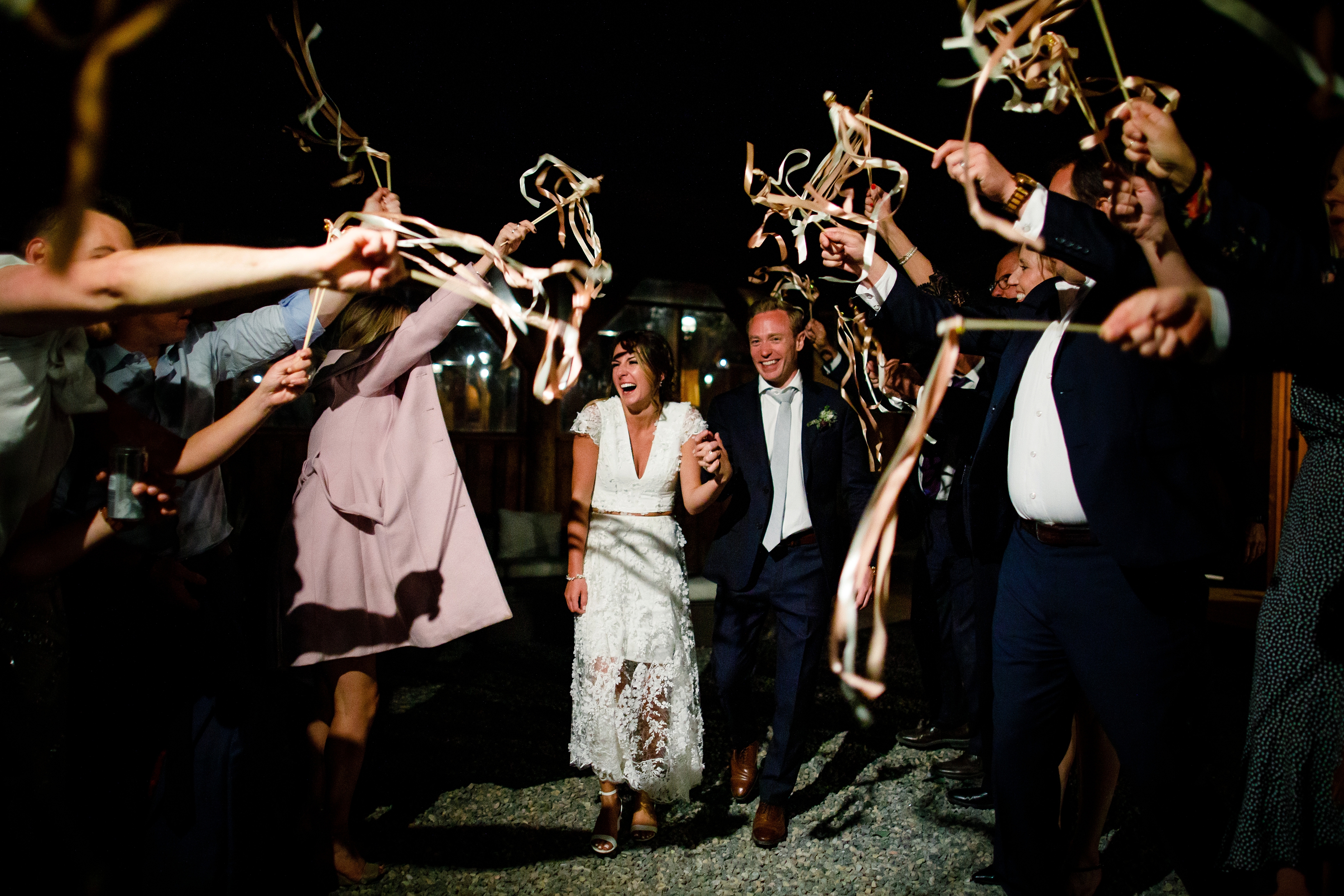 We've got more...