Sharing Colorful Colorado with friends & family is one of the top five reasons why our couples chose to have a wedding in this beautiful state. While we can't say that we shoot a ton of 'natives' weddings, its not a concern. Who wouldn't want to have a TenMile Station Wedding? After all, its one of our favorite wedding venues in Summit County.
Having met at the University of Illinois, these two decided to continue their relationship with a move to Colorado so they could enjoy all that it has to offer. For their Breckenridge Winter Engagement session, we trucked through the snow on the slopes they love to snowboard on in the winter. However, we saved the backdrops of Peak 9 and 10 for their wedding day.
Both Nick & Lauren started their wedding prep at the Mountain Thunder Lodge condos before heading over to TenMile Station for their bluebird ceremony. Our favorite part was when Lauren snuck Nick a kiss just after proceeding down the isle. Tradition has it that a kiss seals the deal after the vows and rings have been exchanged, but we love it when couples break the mold. Shortly after their intimate nuptials, we headed down a ski run to photograph their wedding party in the many wild flowers that adorn Colorado in August.
As is usual for us at TenMile Station, we took Nick & Lauren above treeline for a few quick portraits before the rain came. Arriving back at the venue, the night began with some beautiful speeches. Another favorite memory of ours was when their guests started shouting "Rainbow." Confused at first, we quickly discovered that the rain had left us a beautiful strip of ROYGBIV.
Once the formalities were complete, the real party began. Lets just say, the Young gals know how to get down. Everyone else followed suit and our cameras didn't take a break all night. We had such a blast photographing these two on the dance floor with their crazy group of friends from all over the country. Enjoy these photos from their TenMile Station Breckenridge Wedding.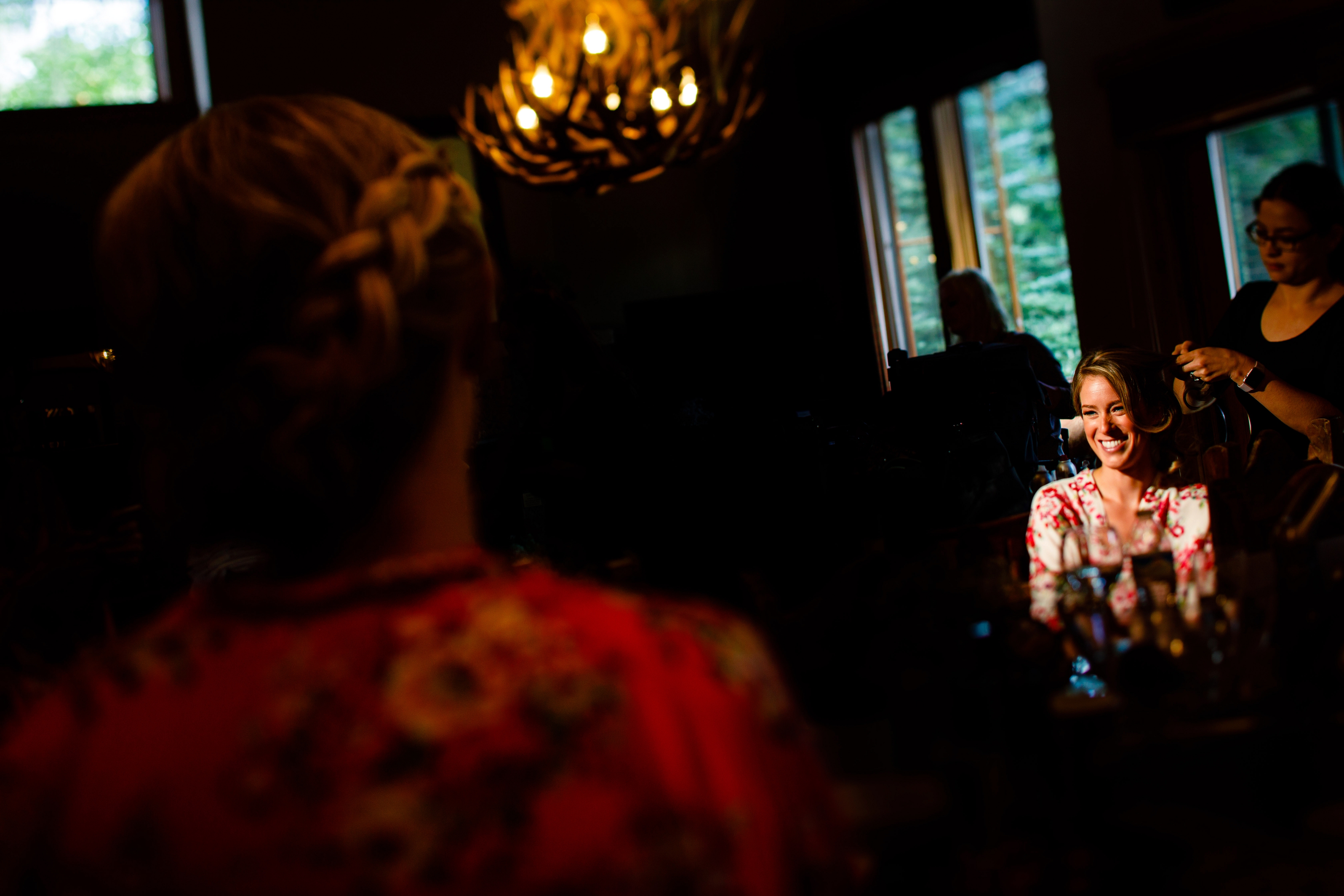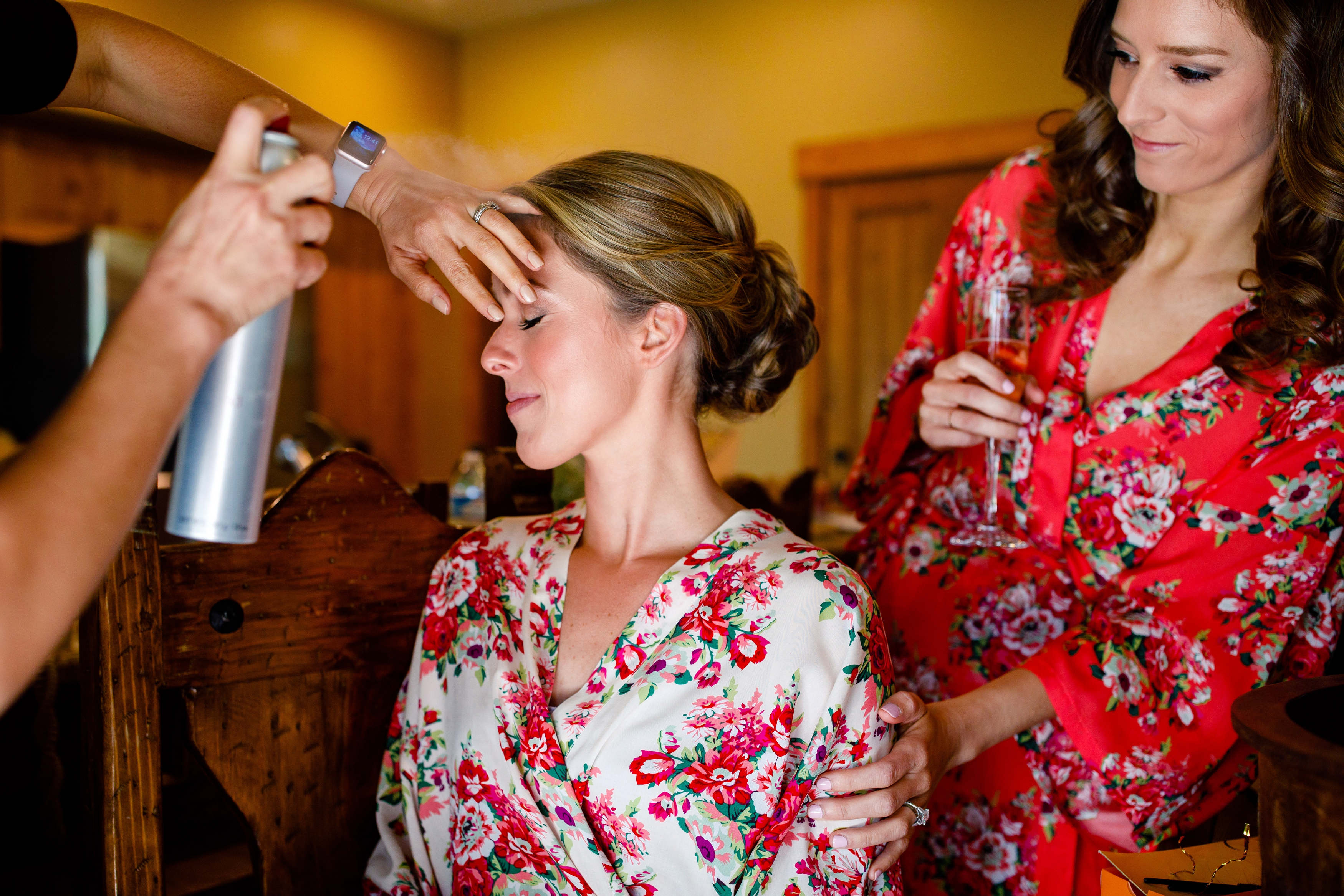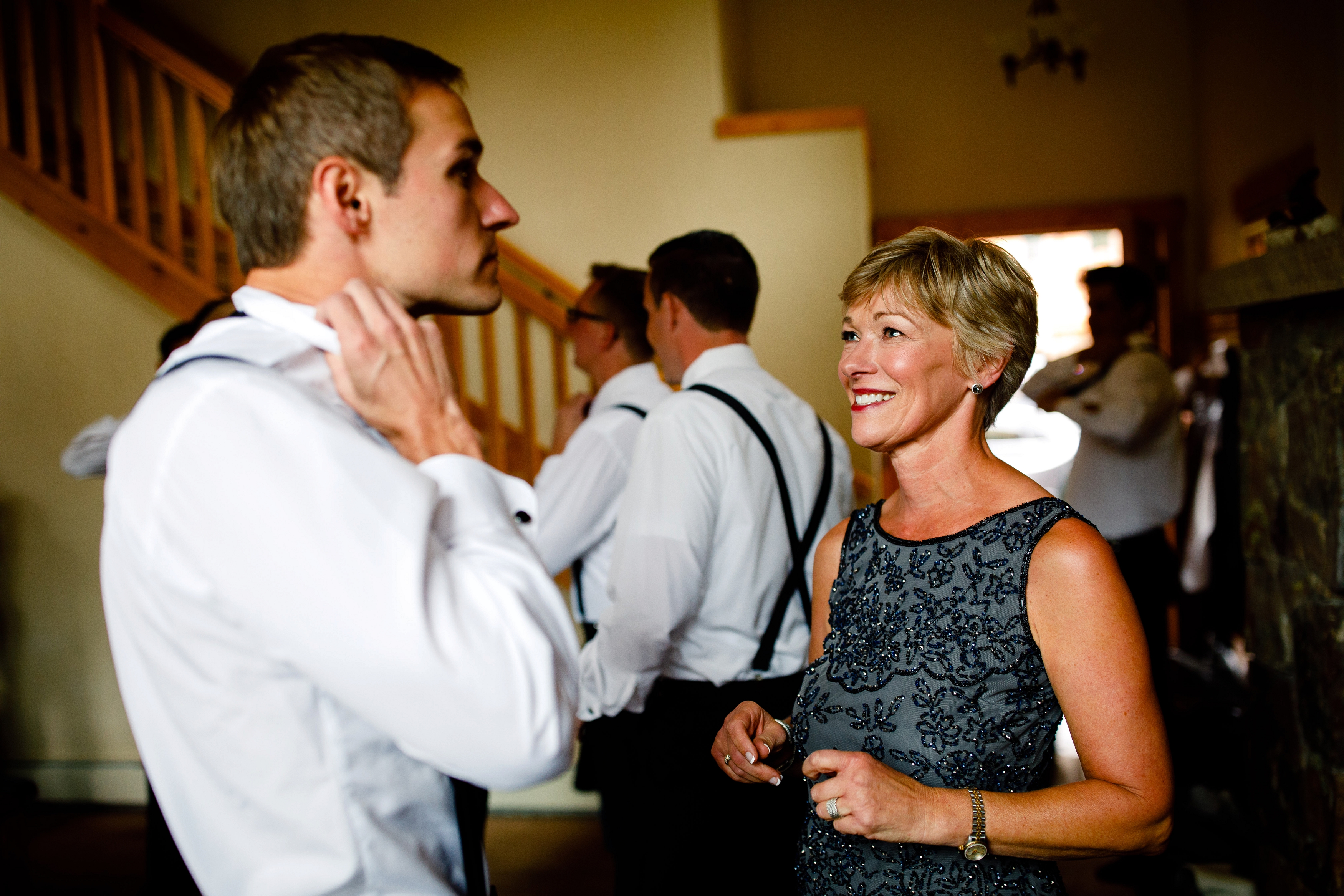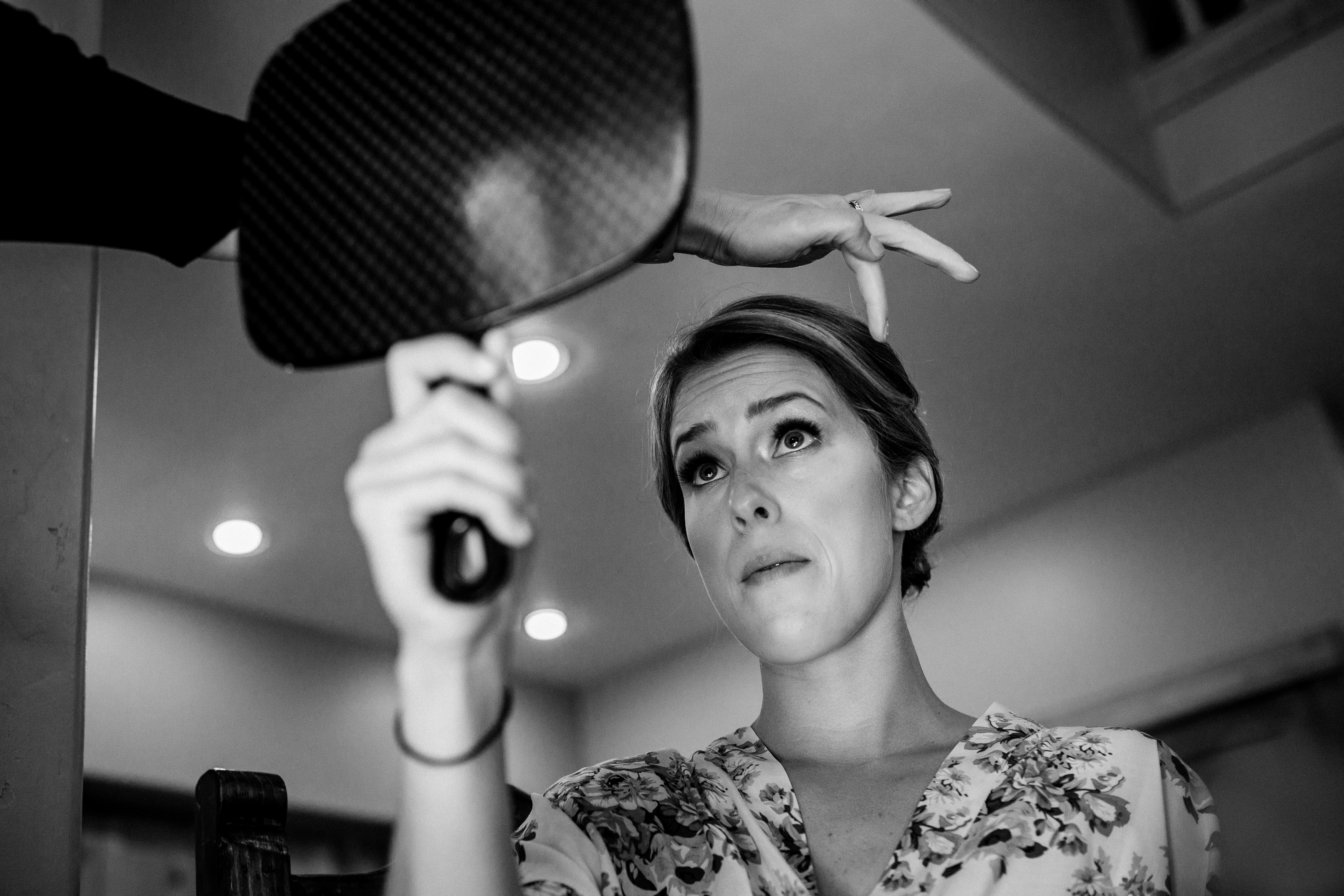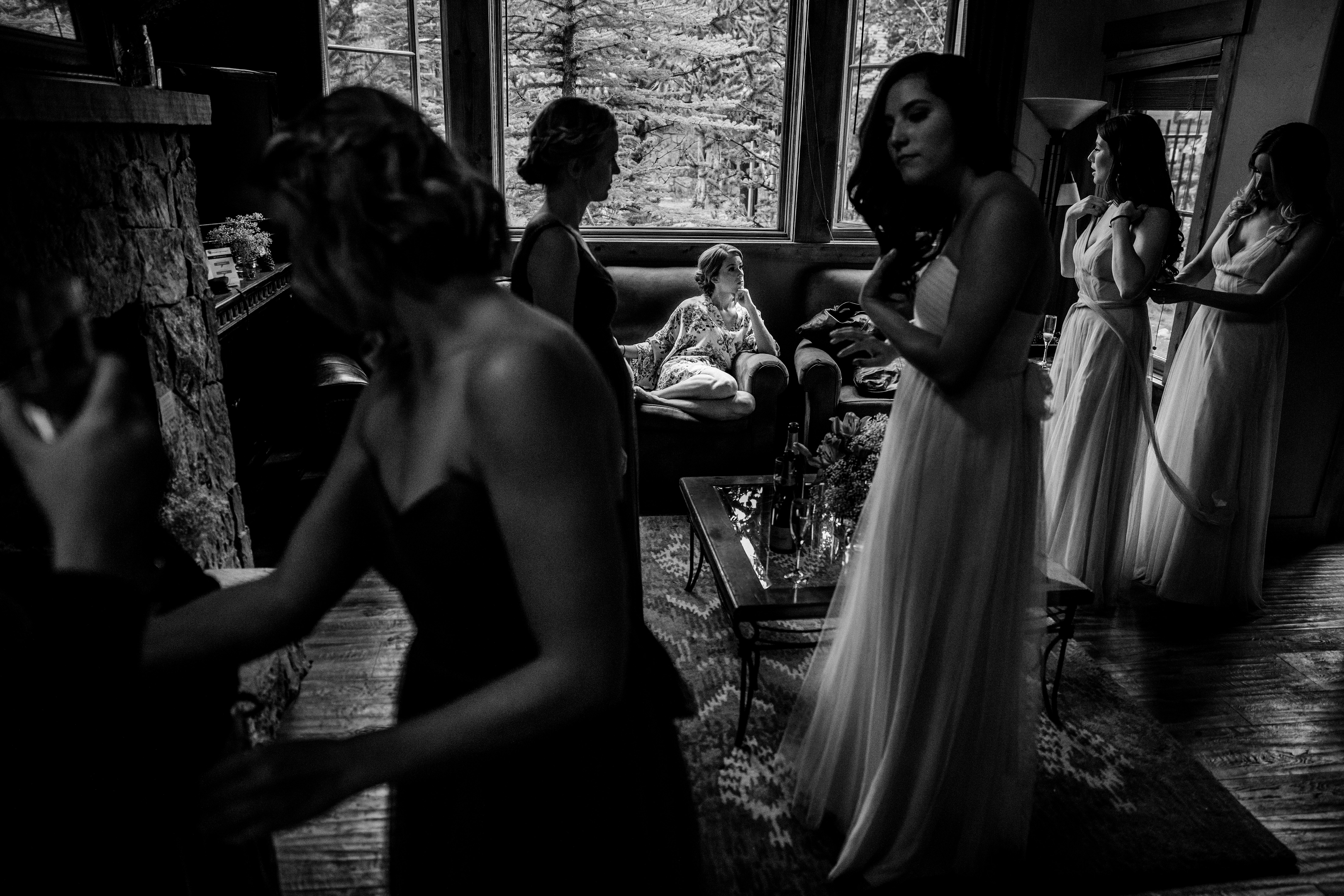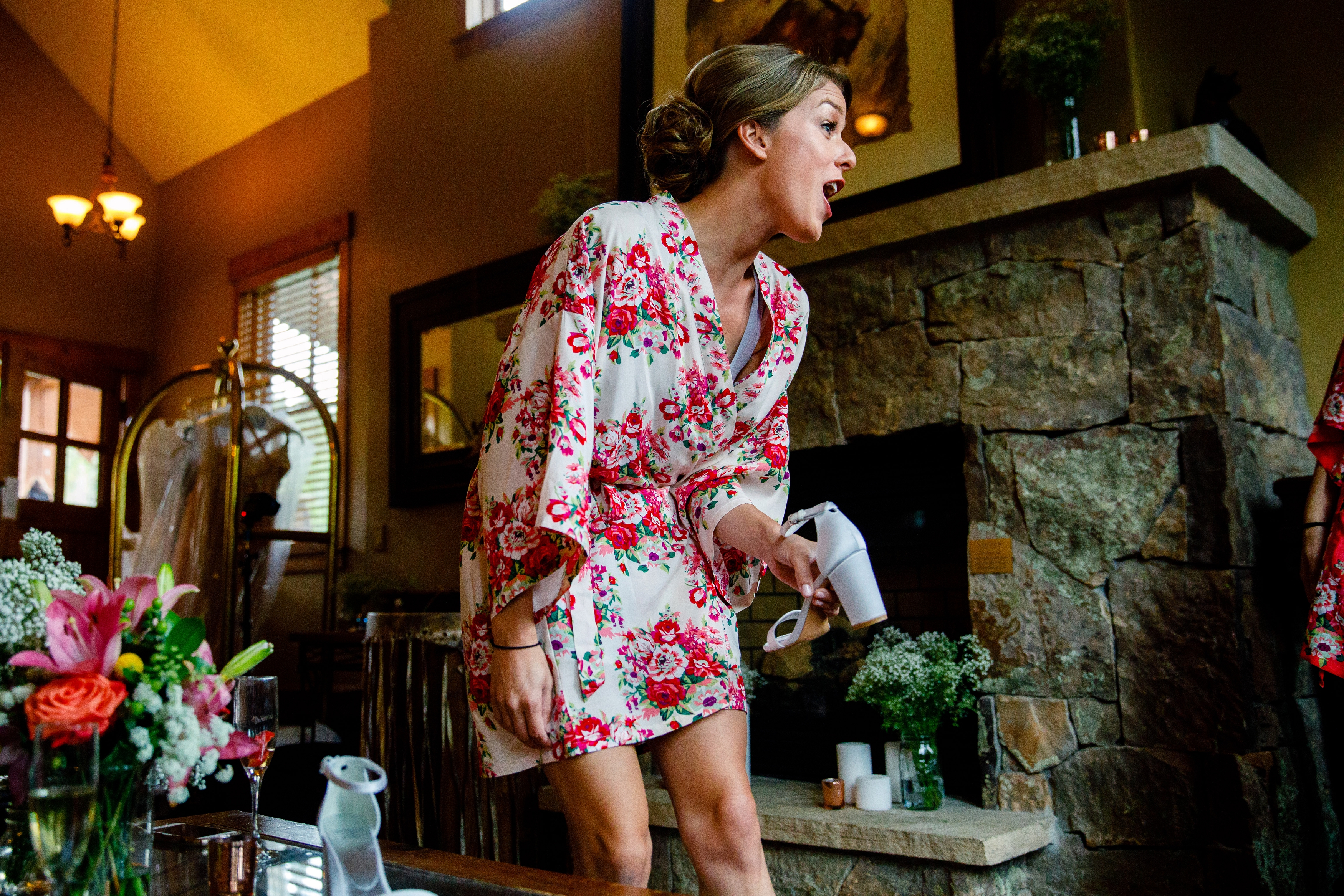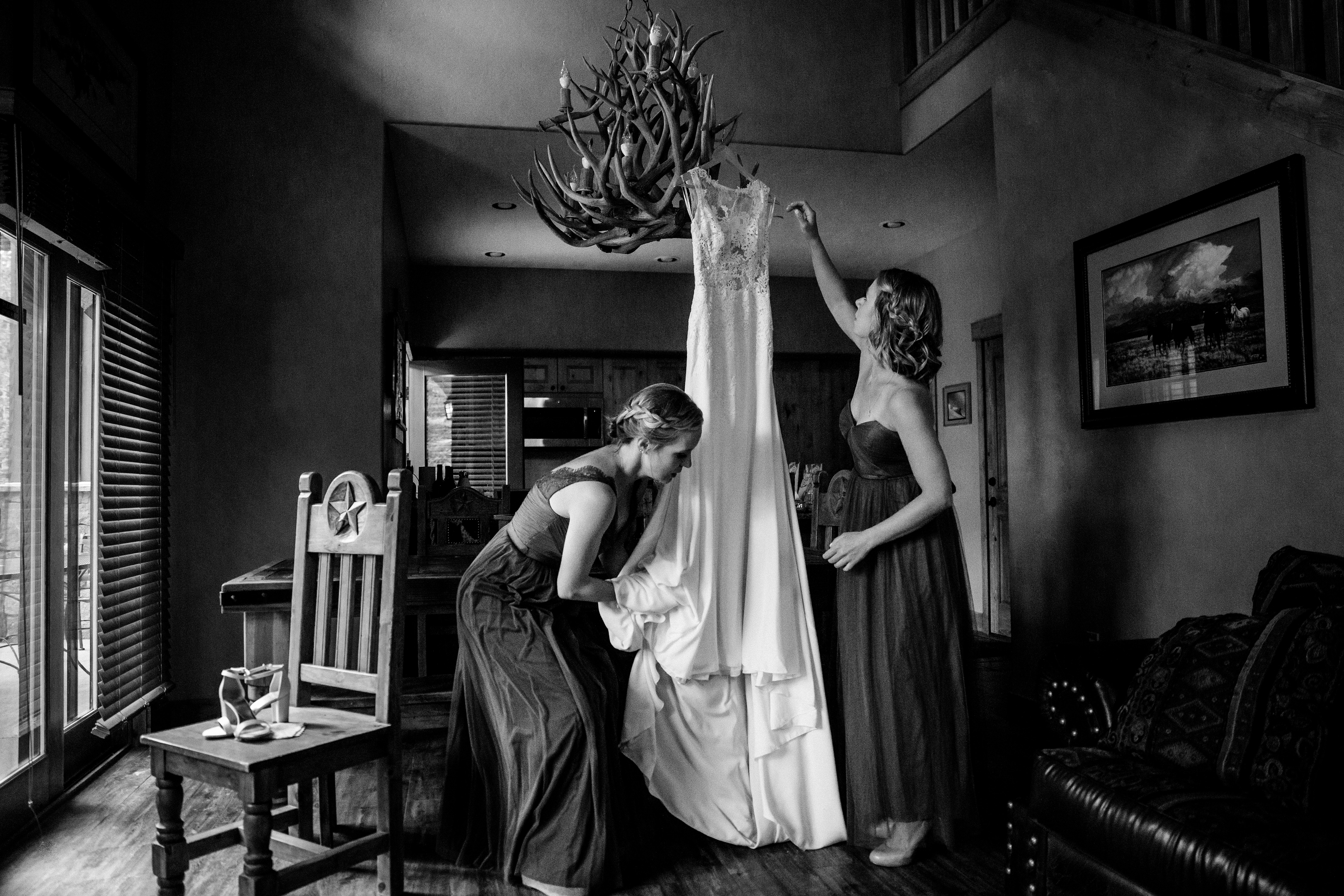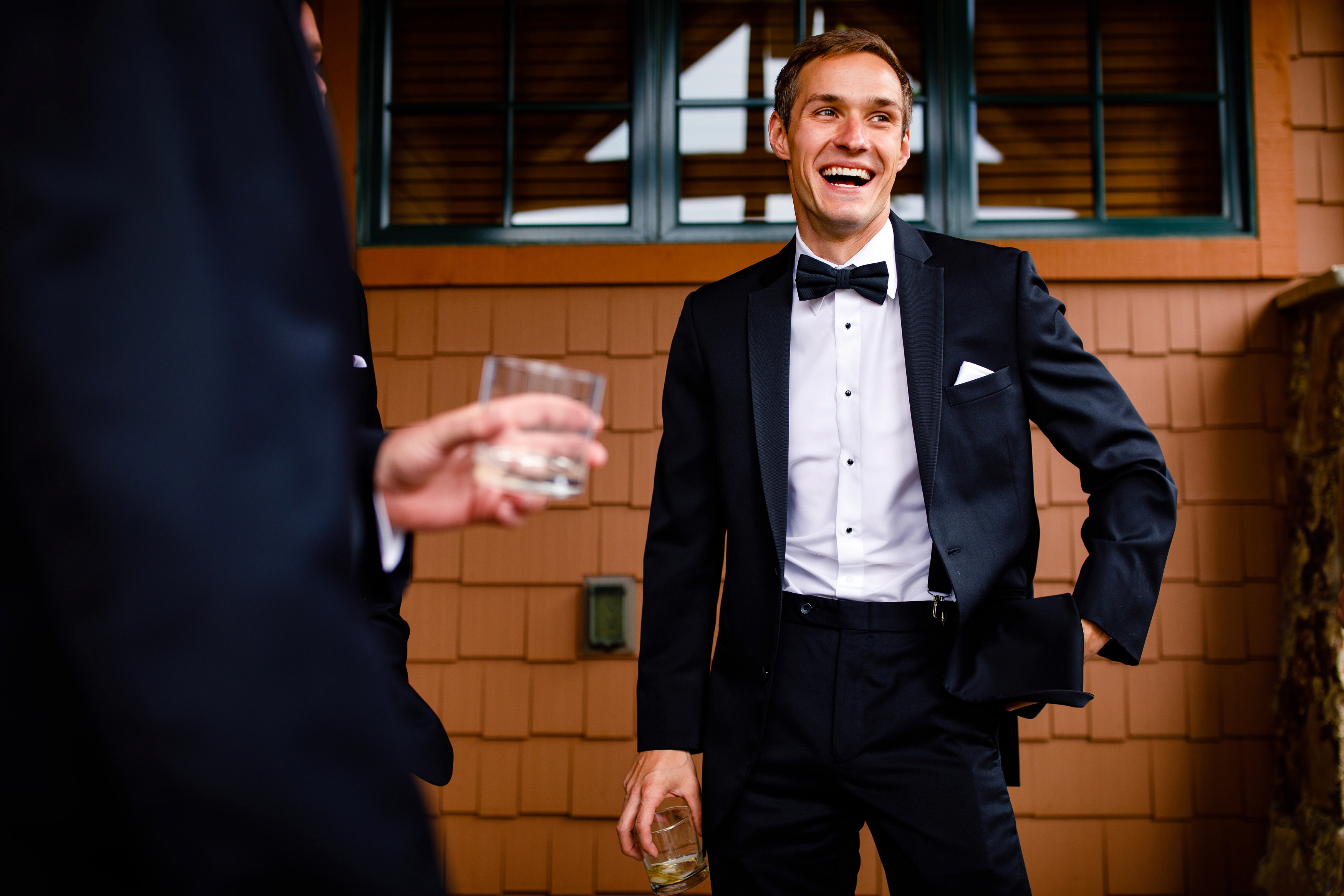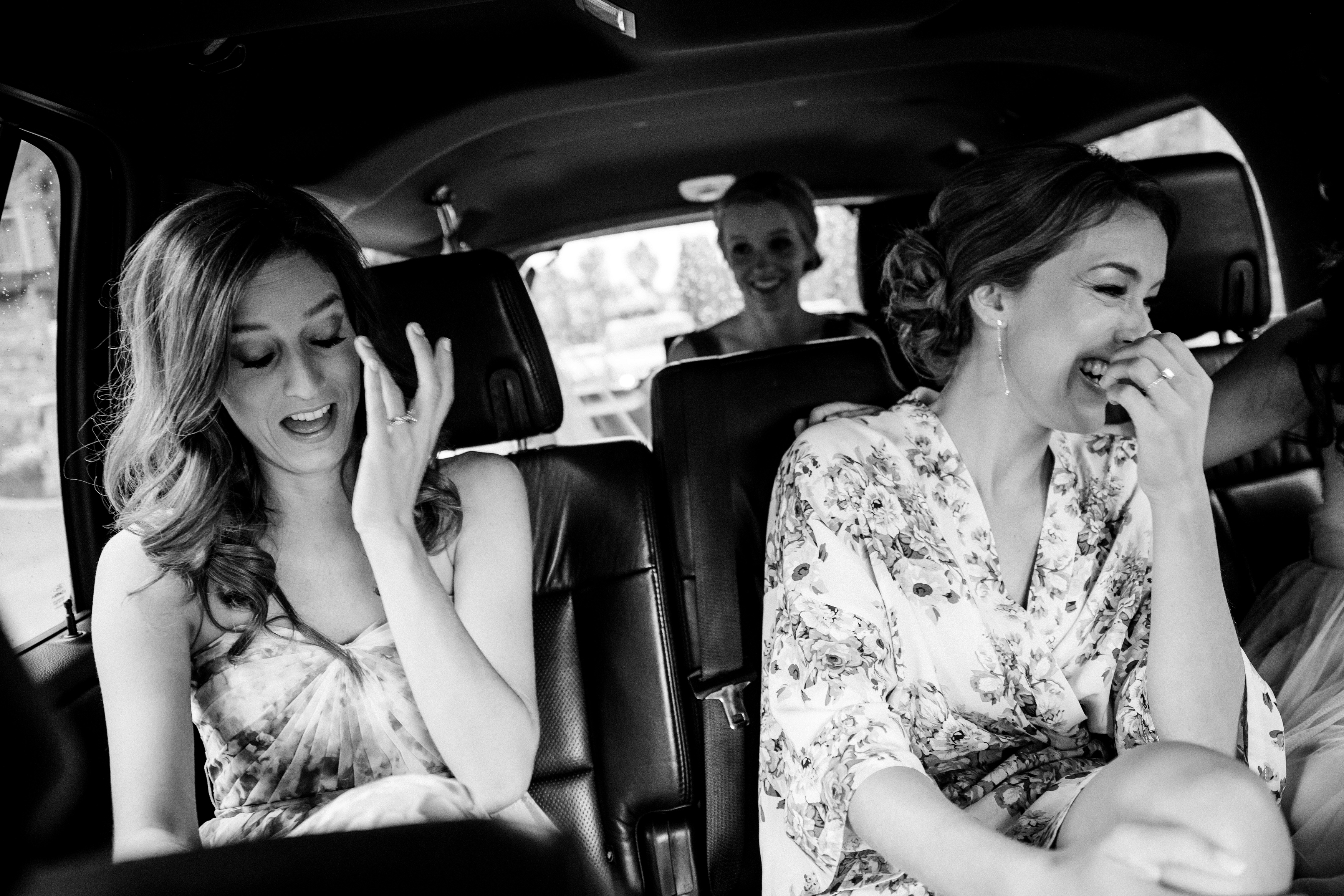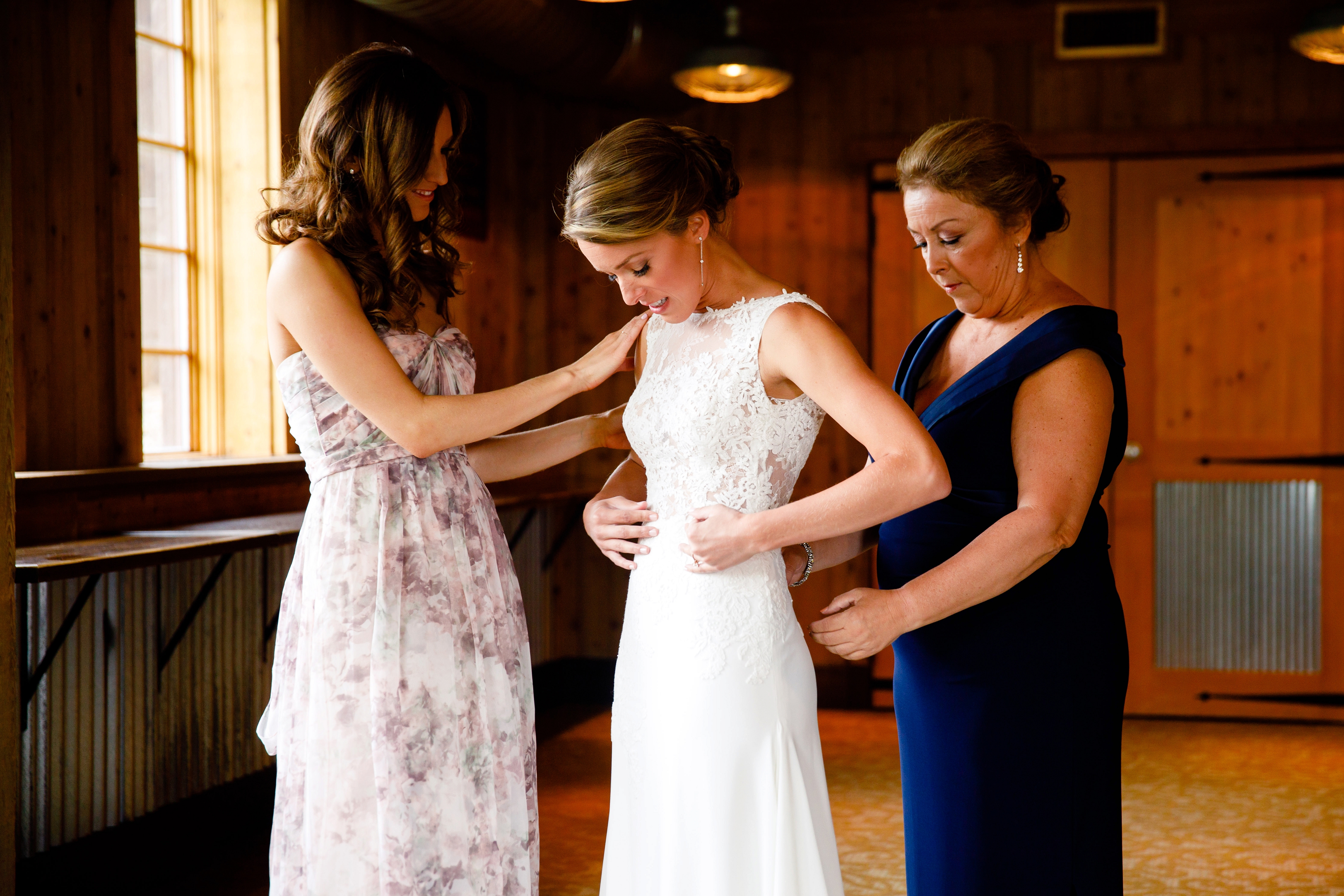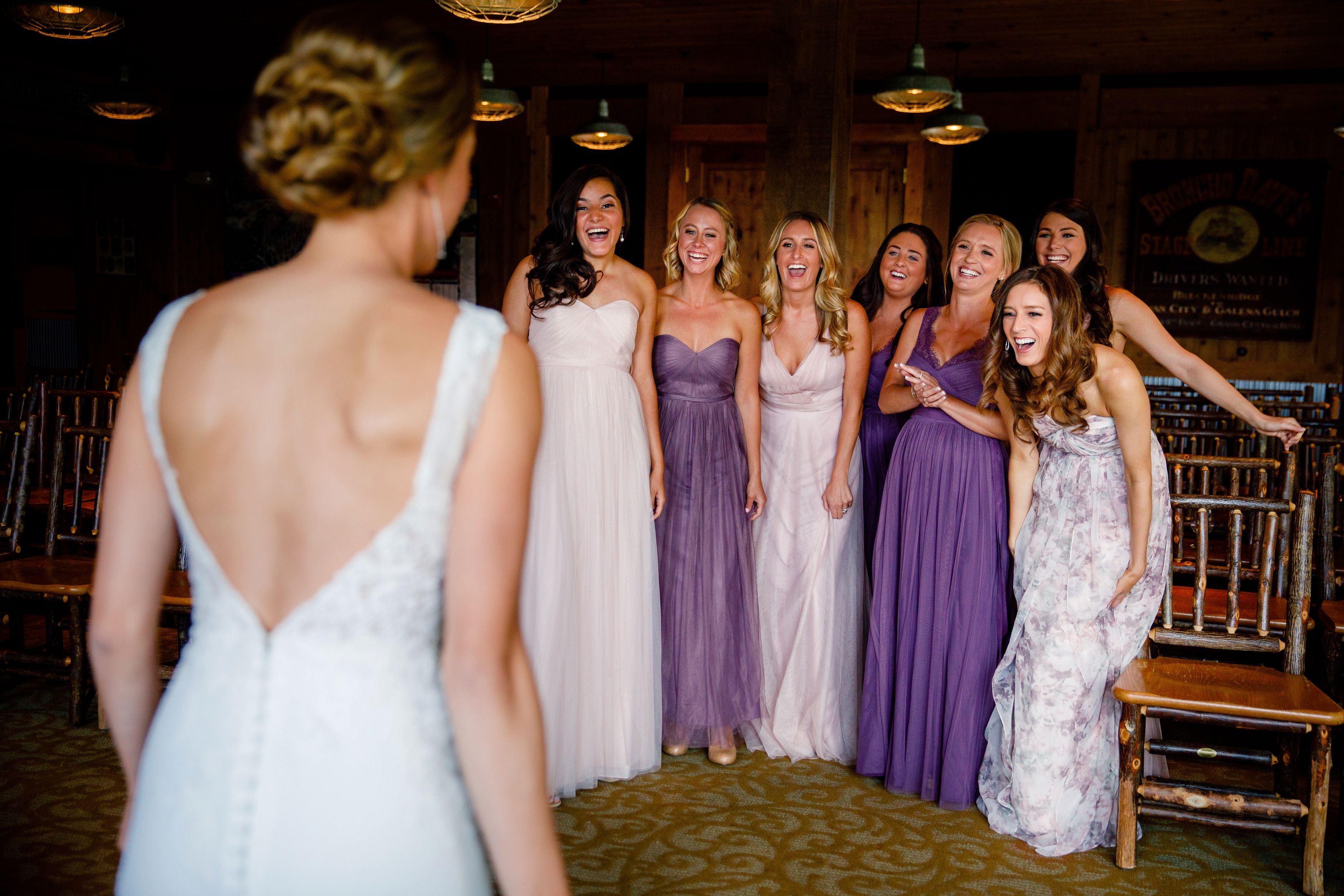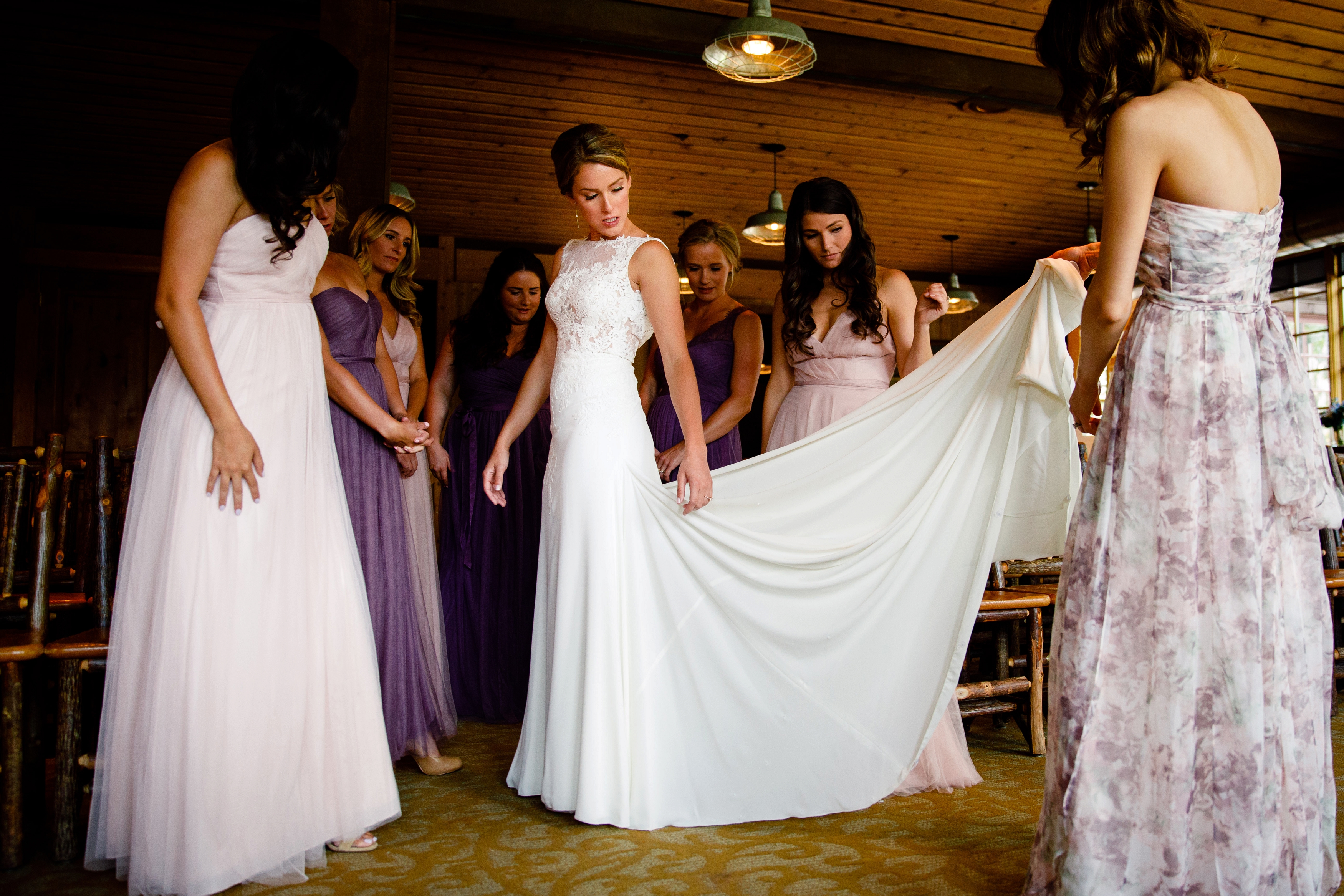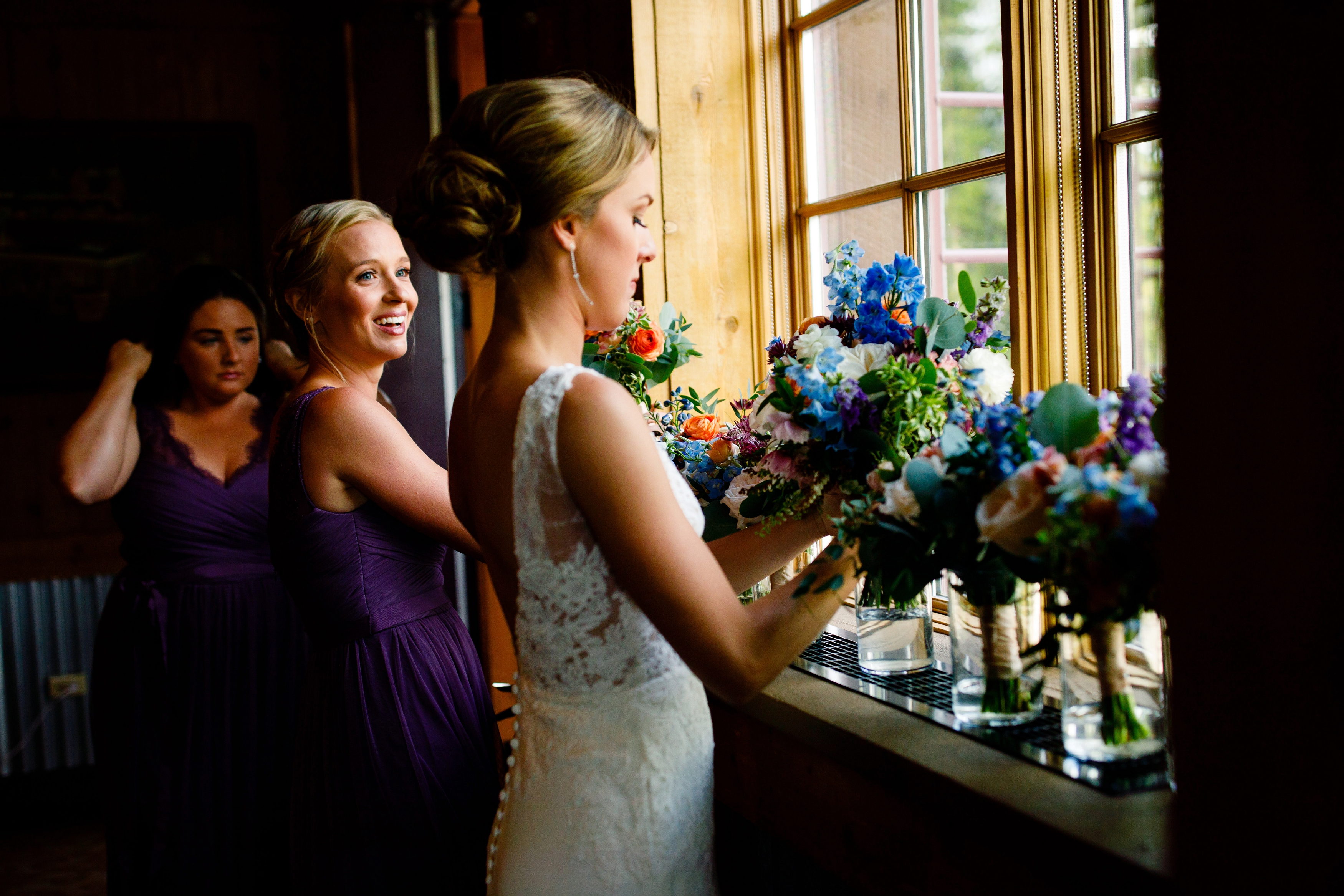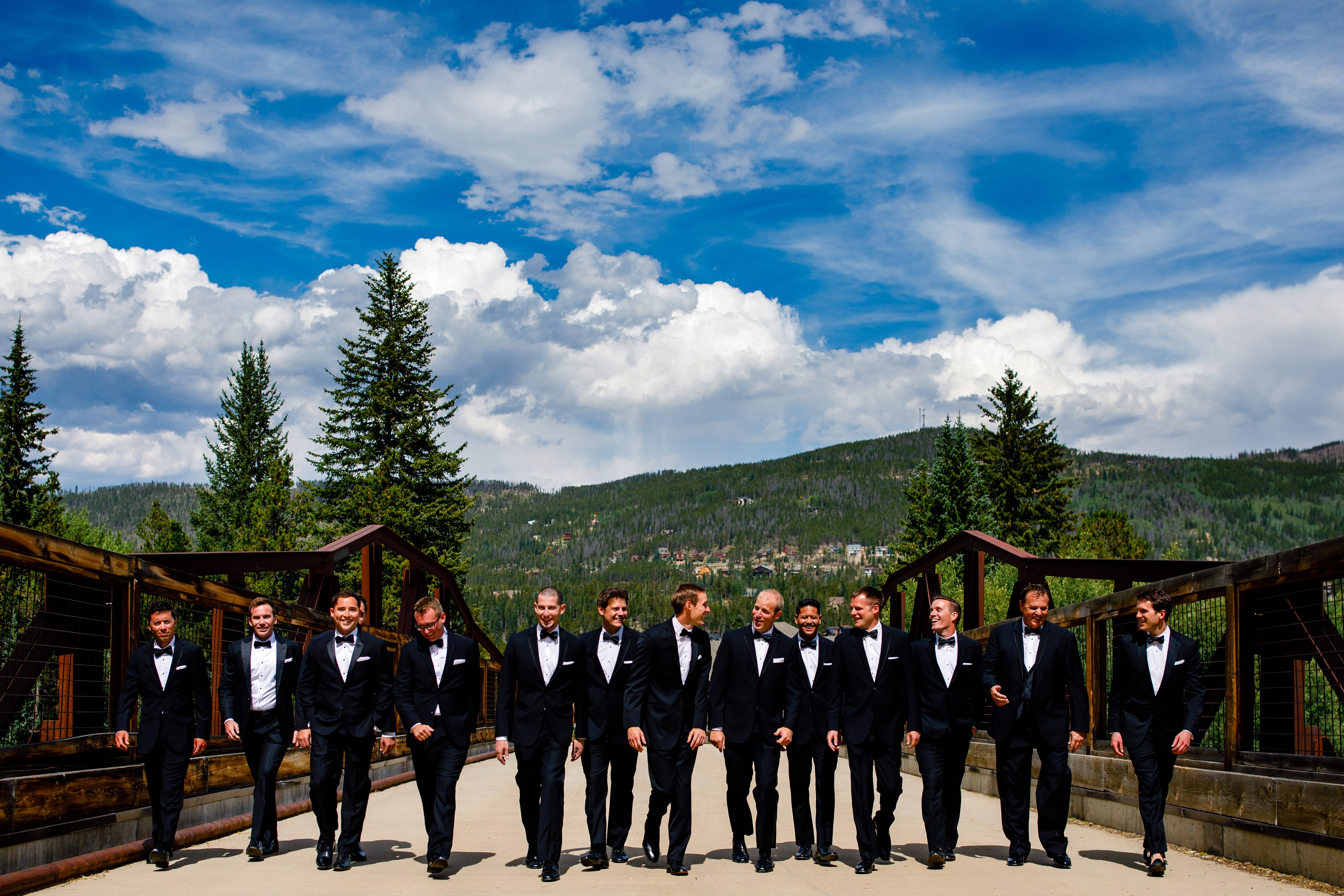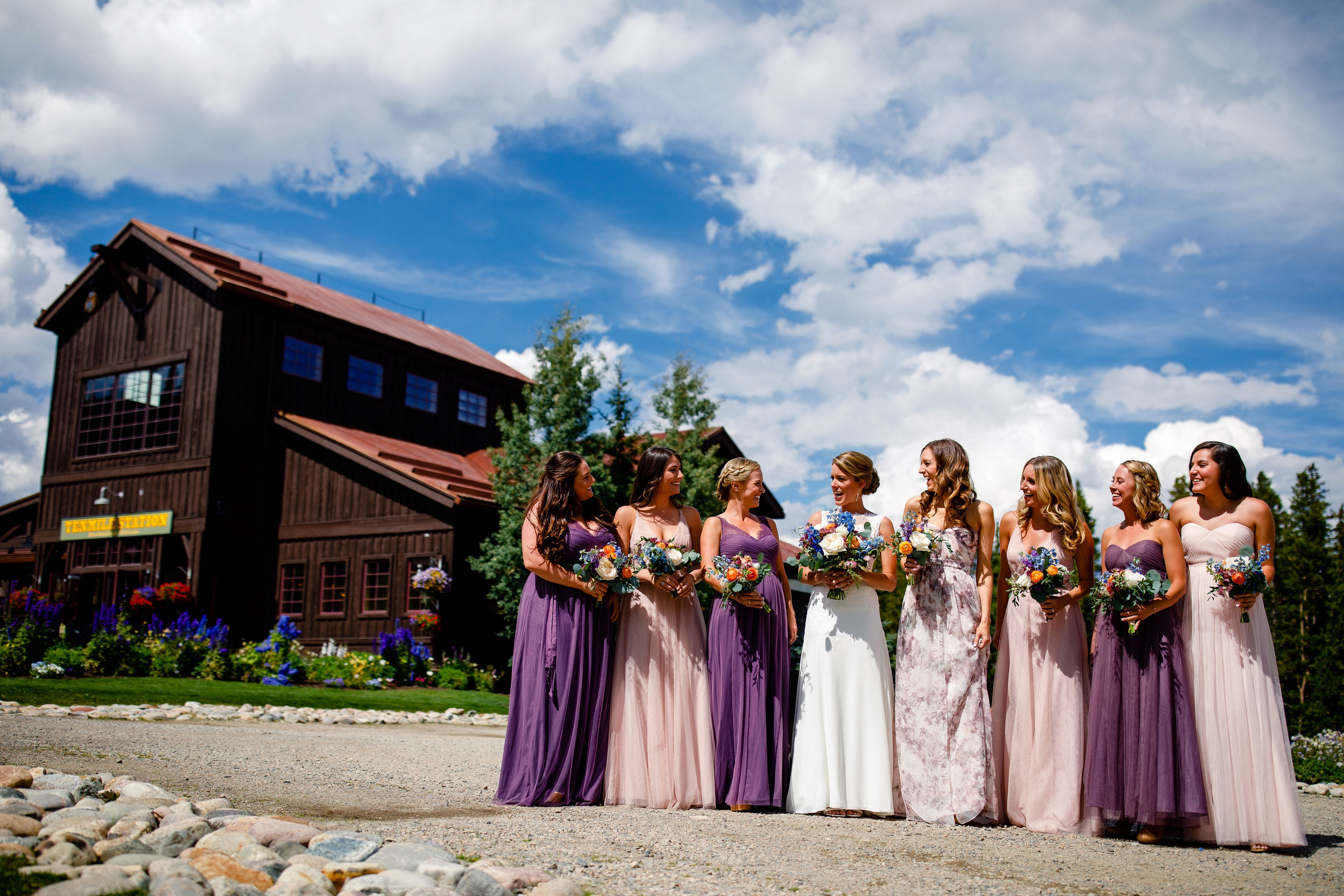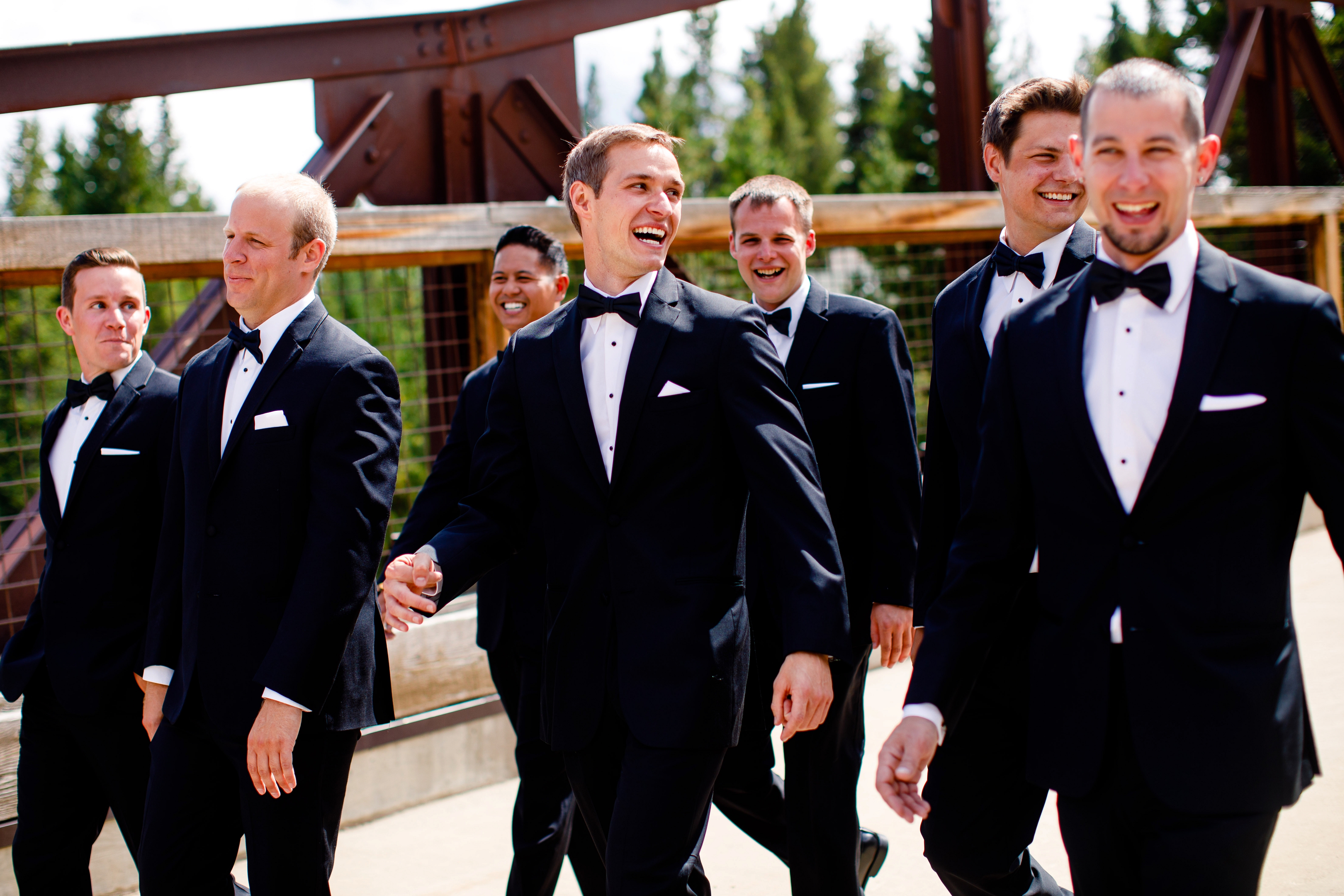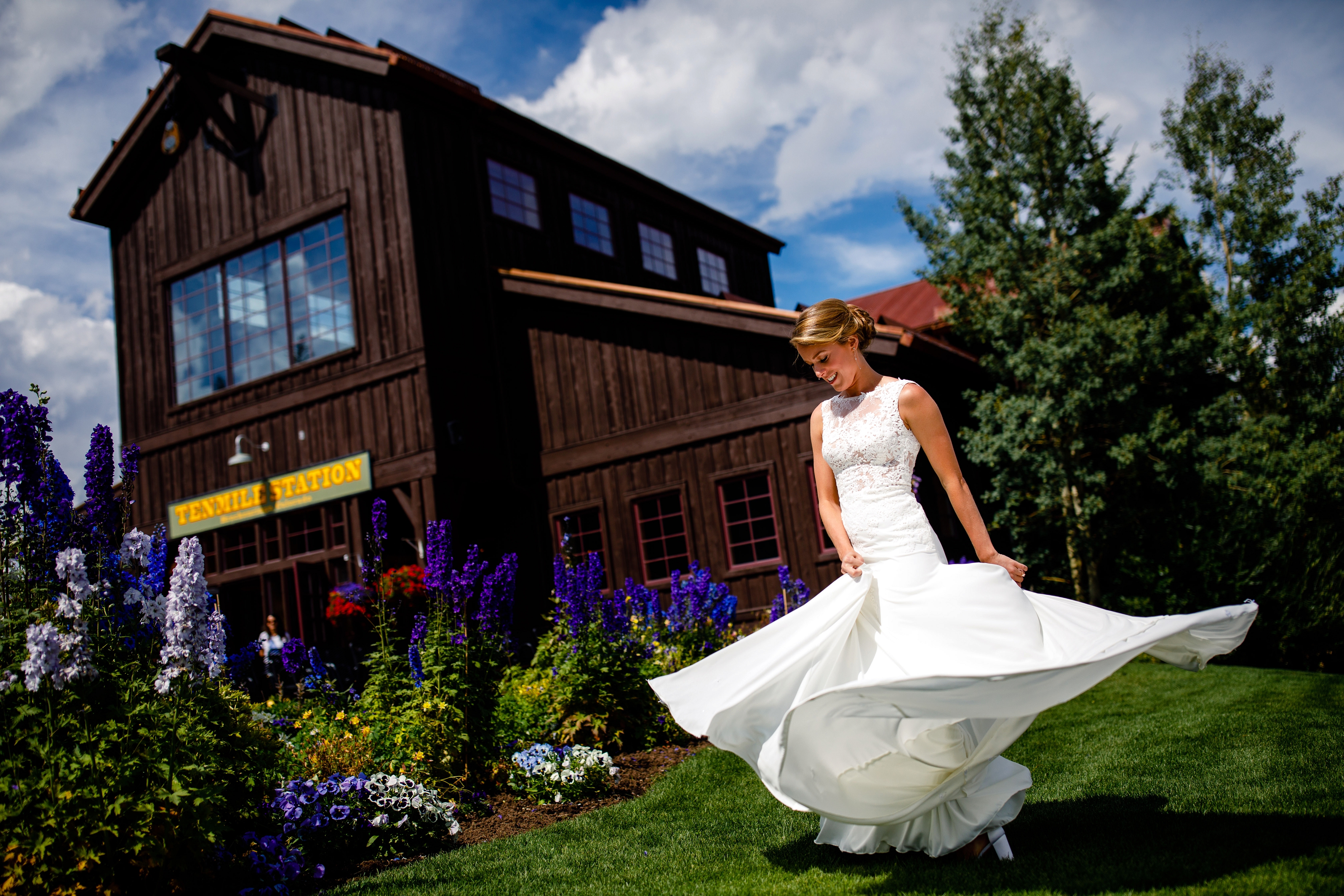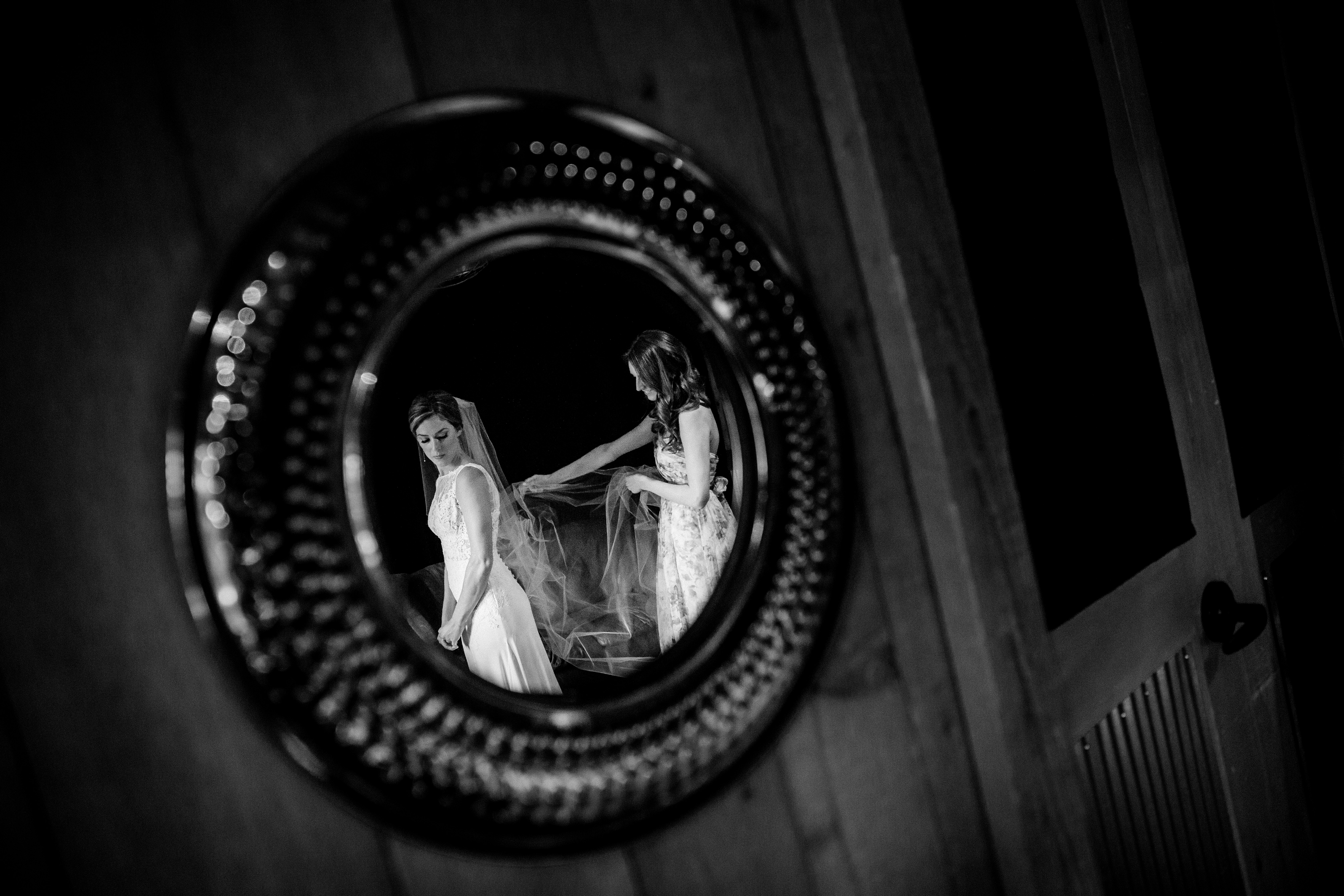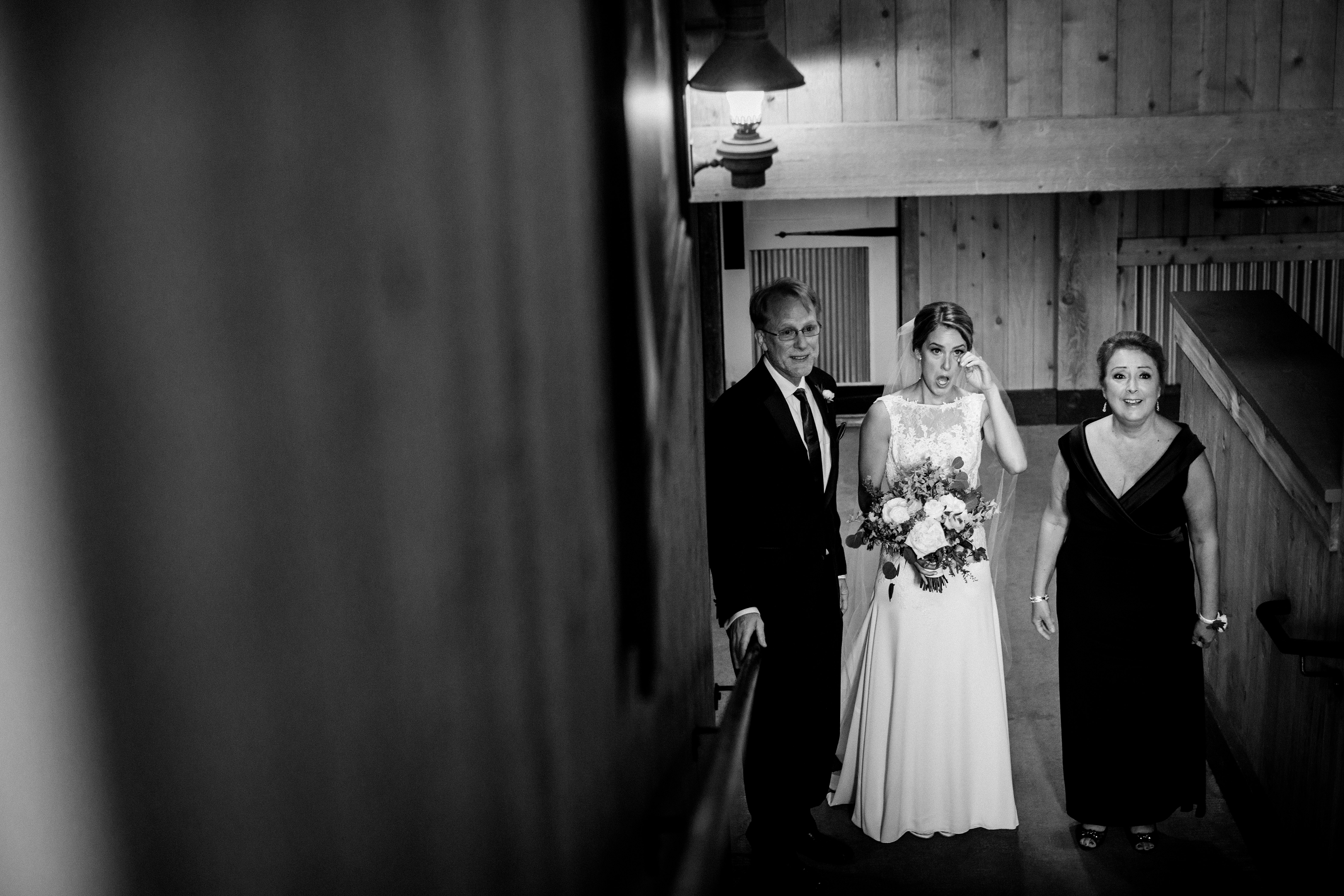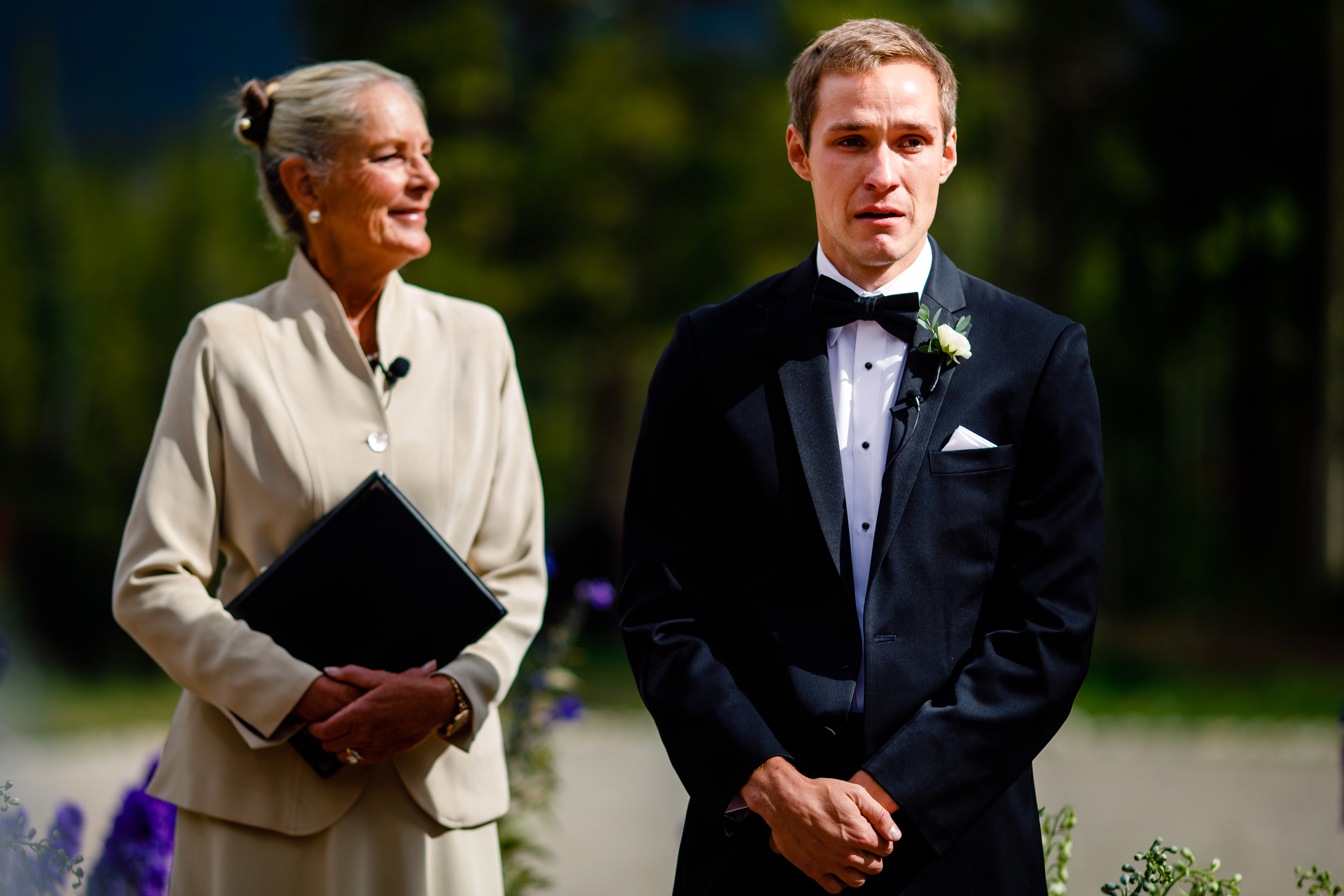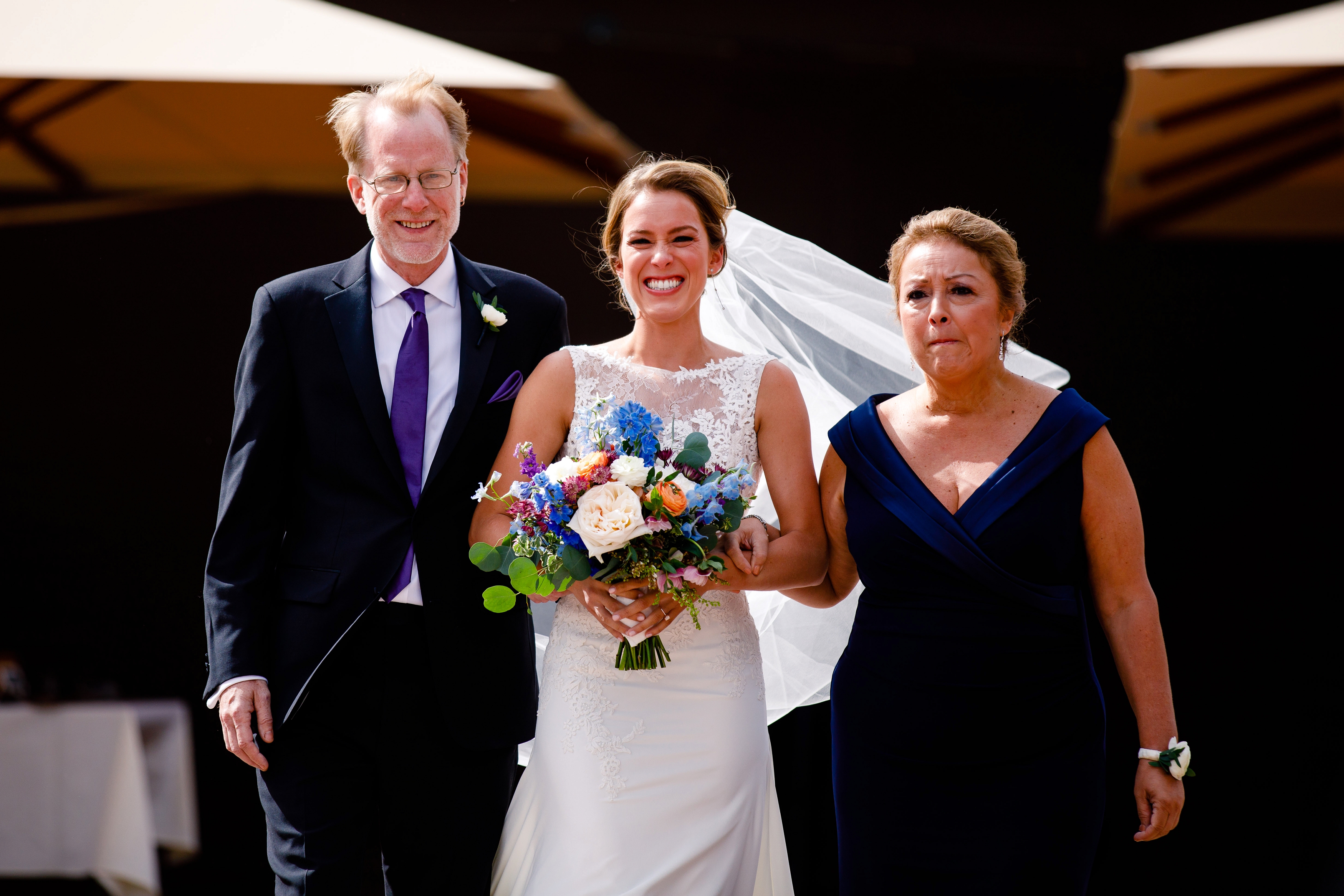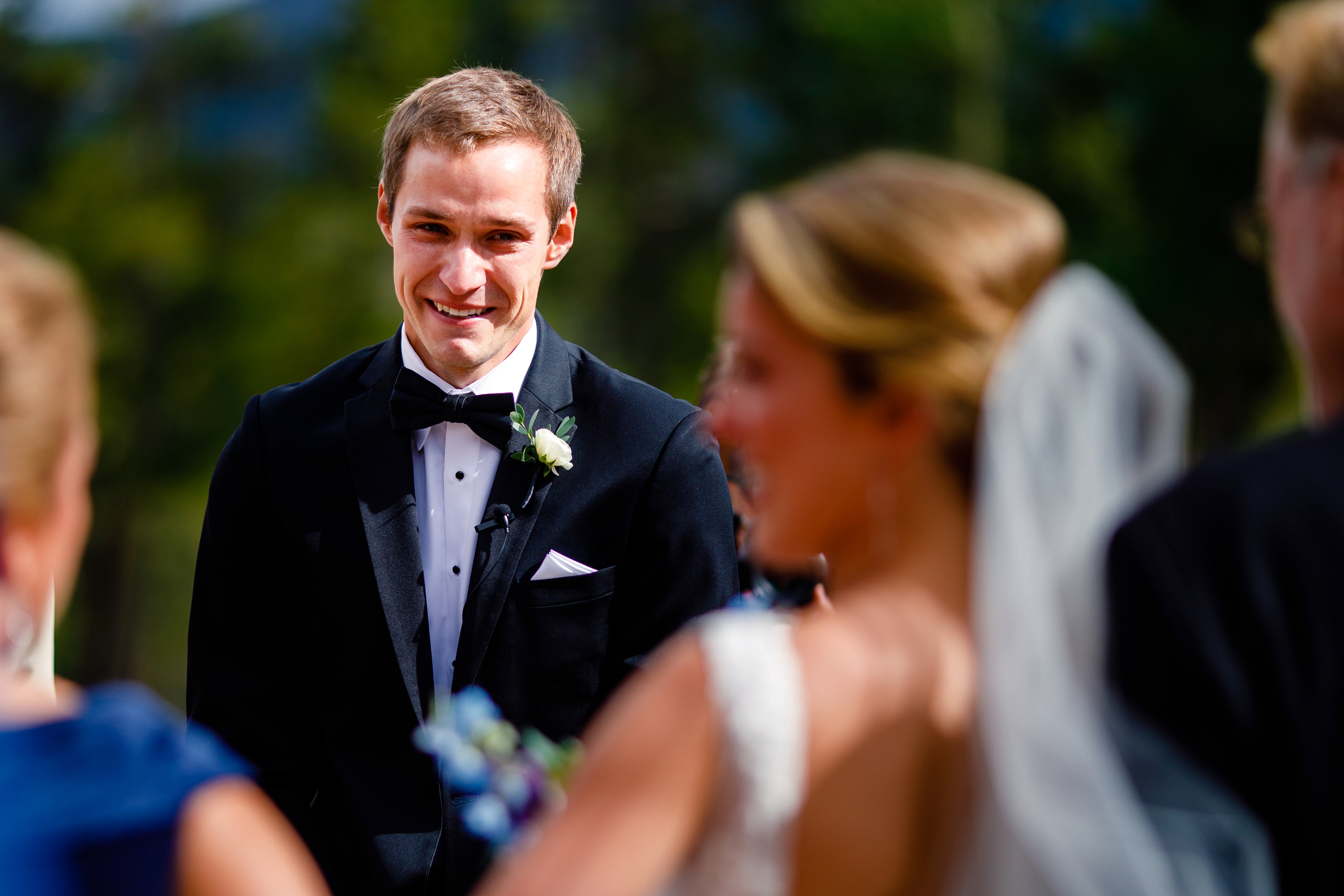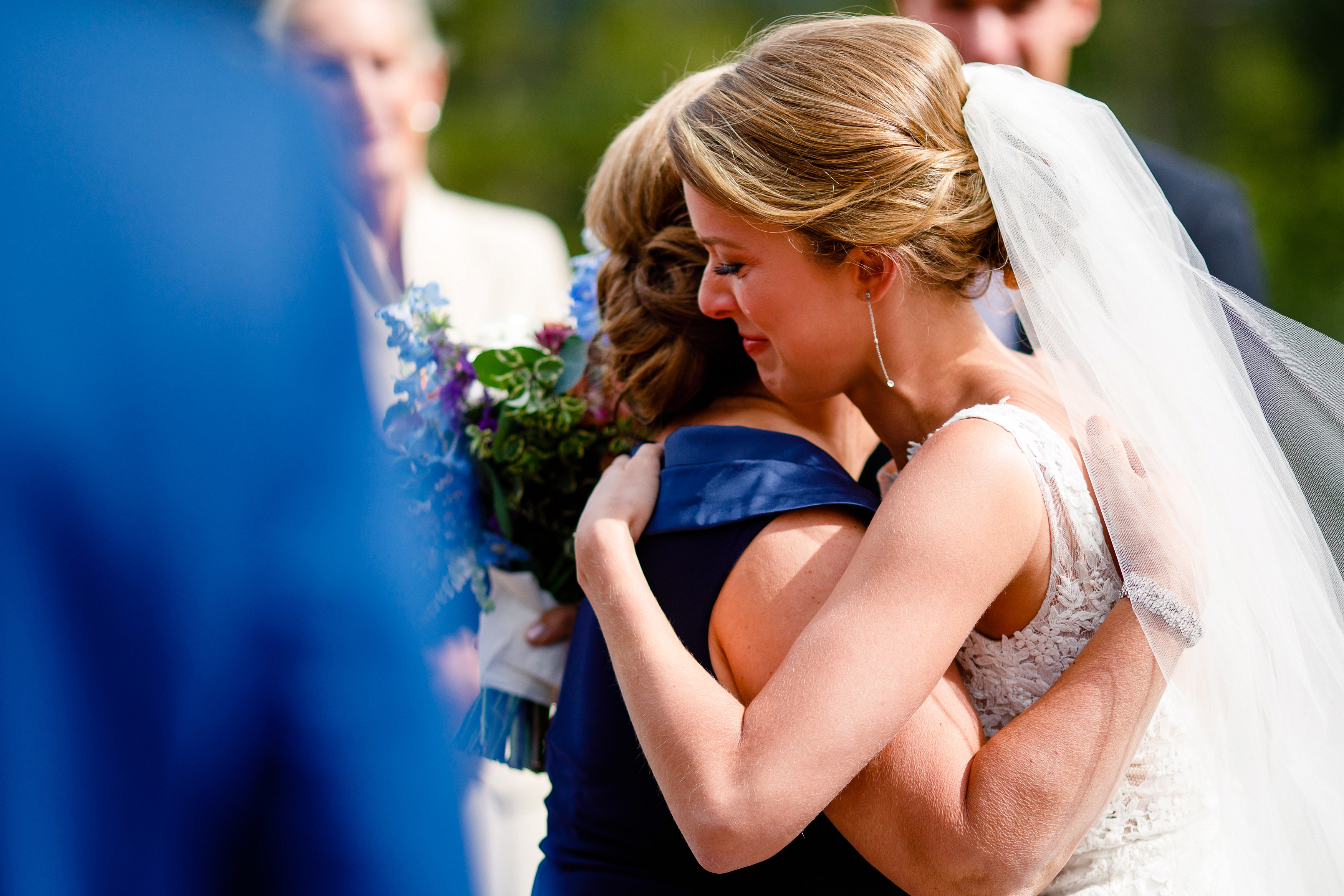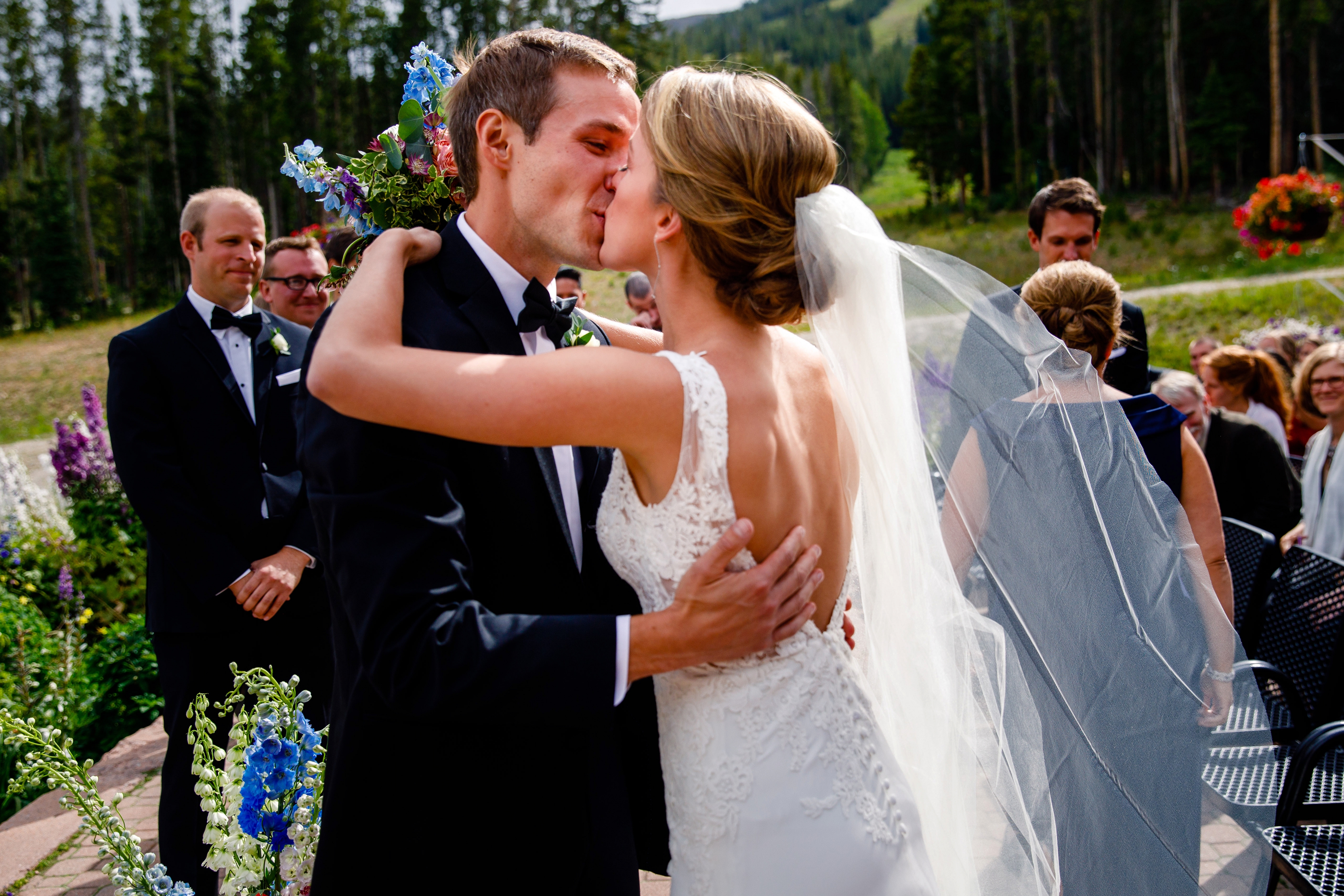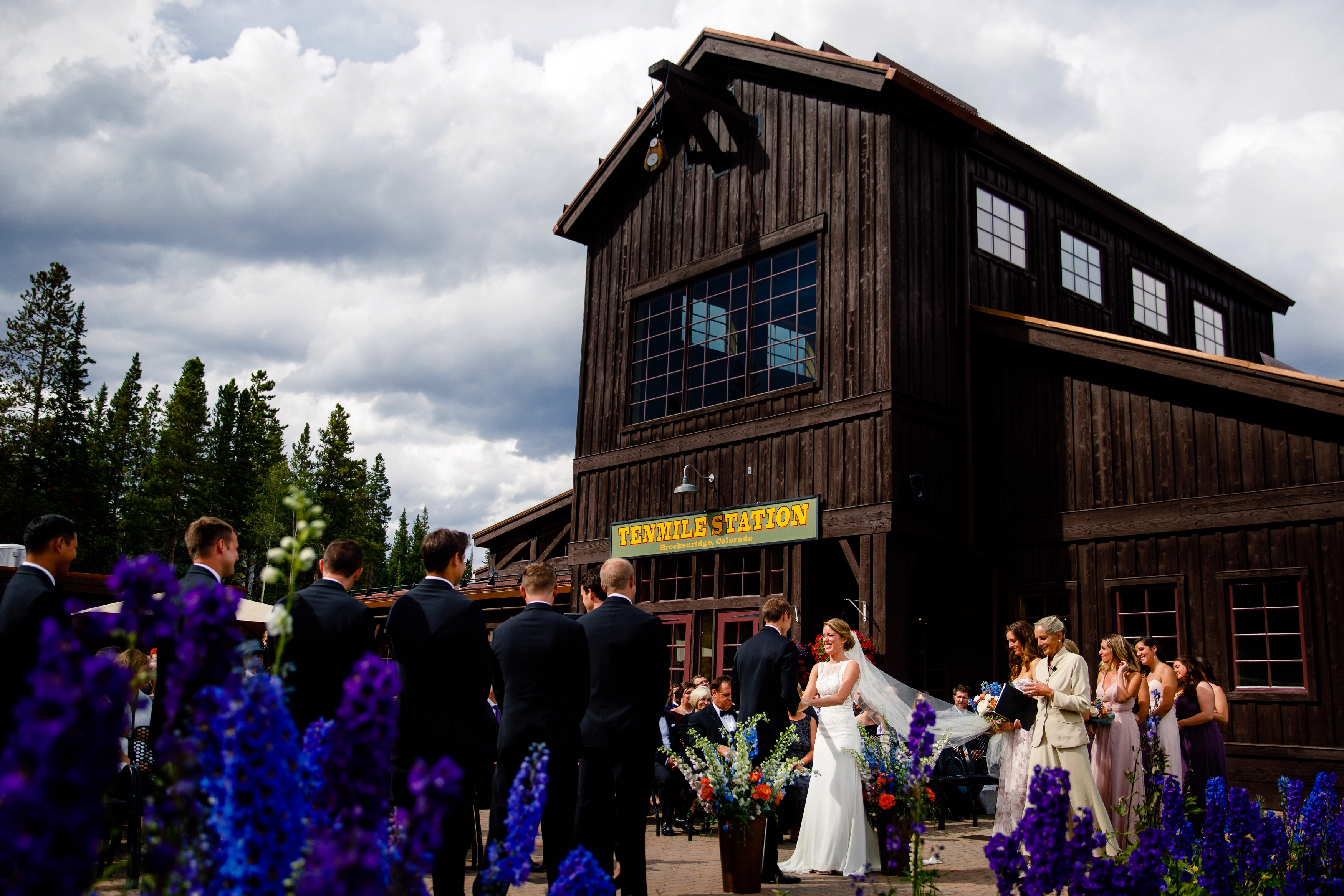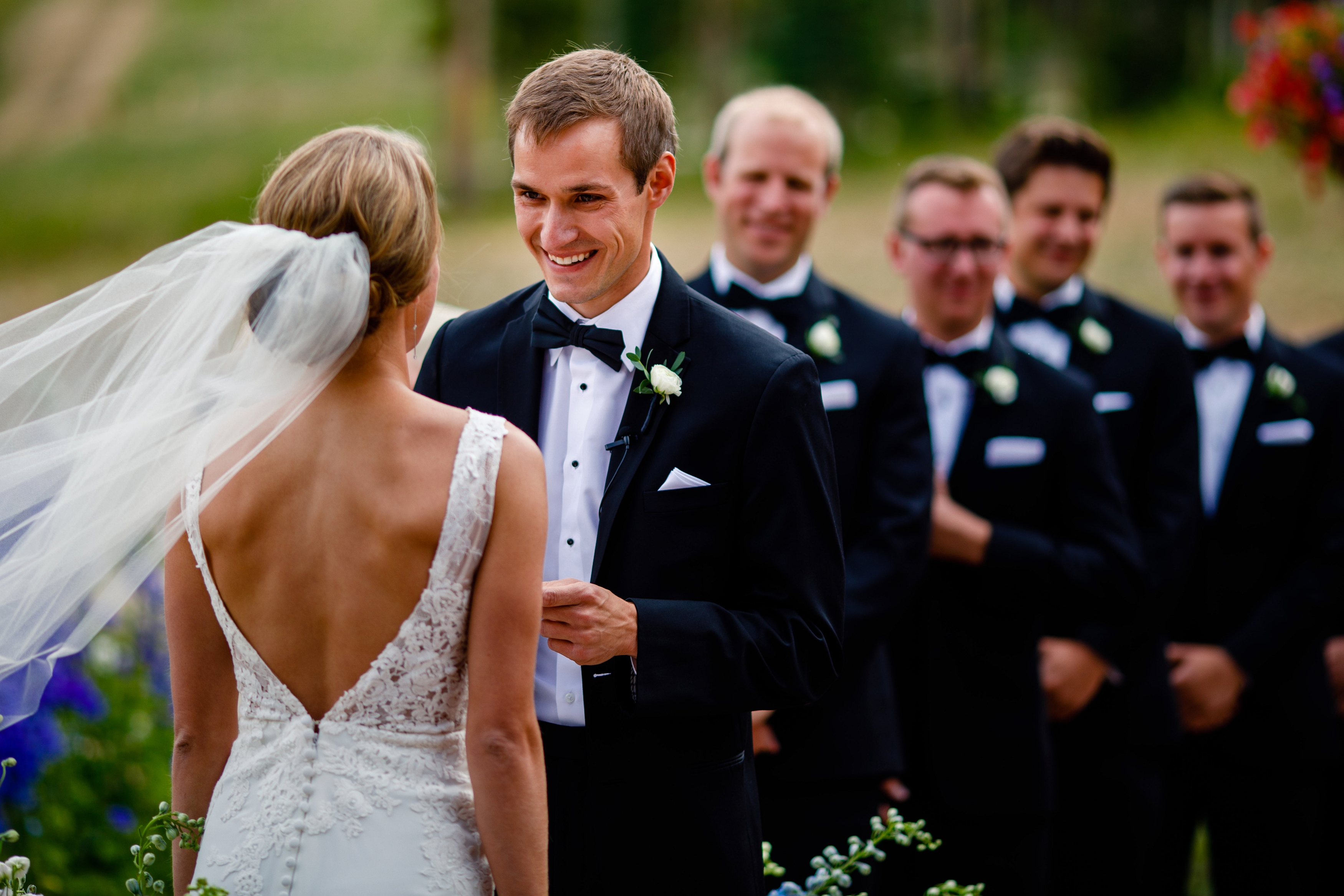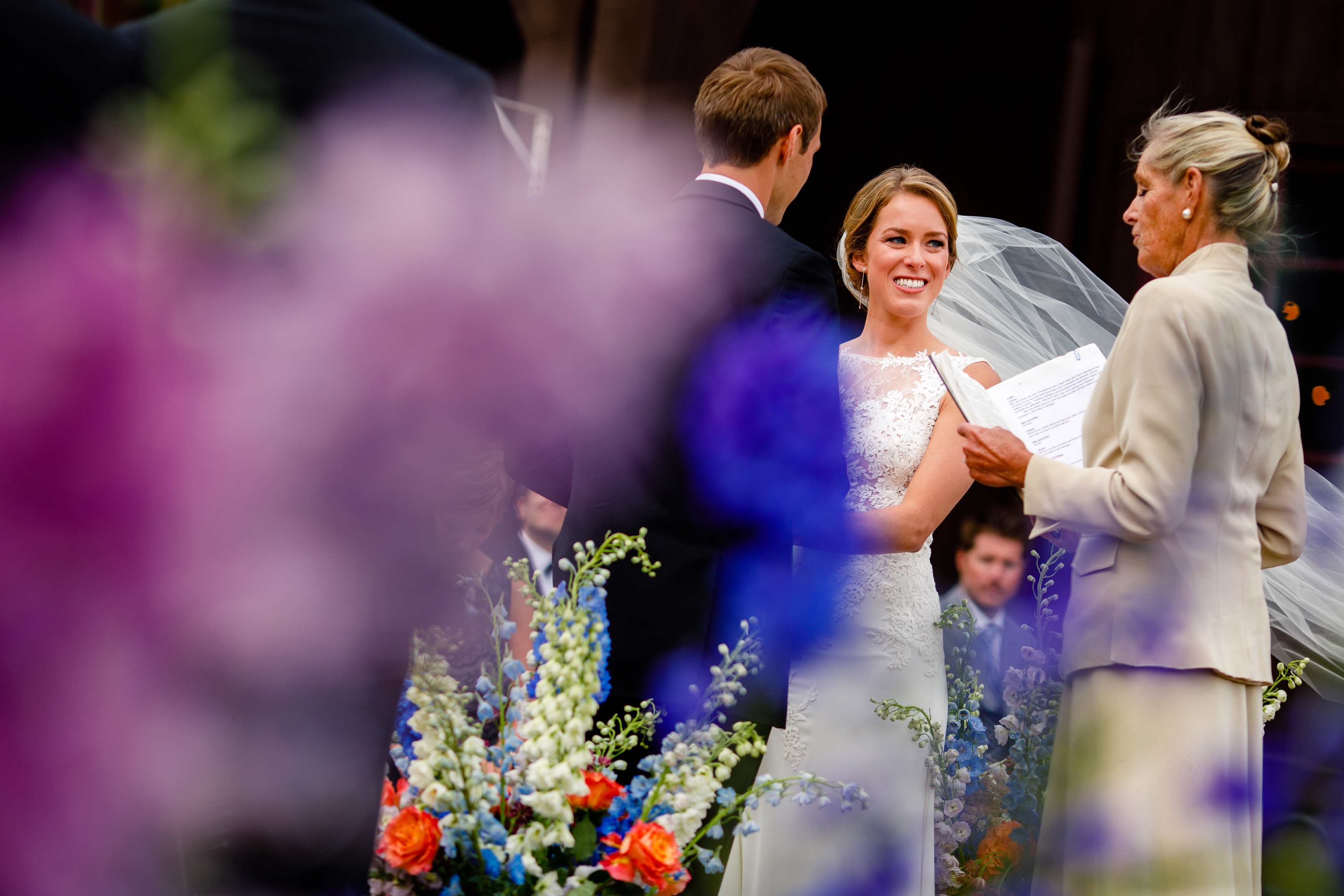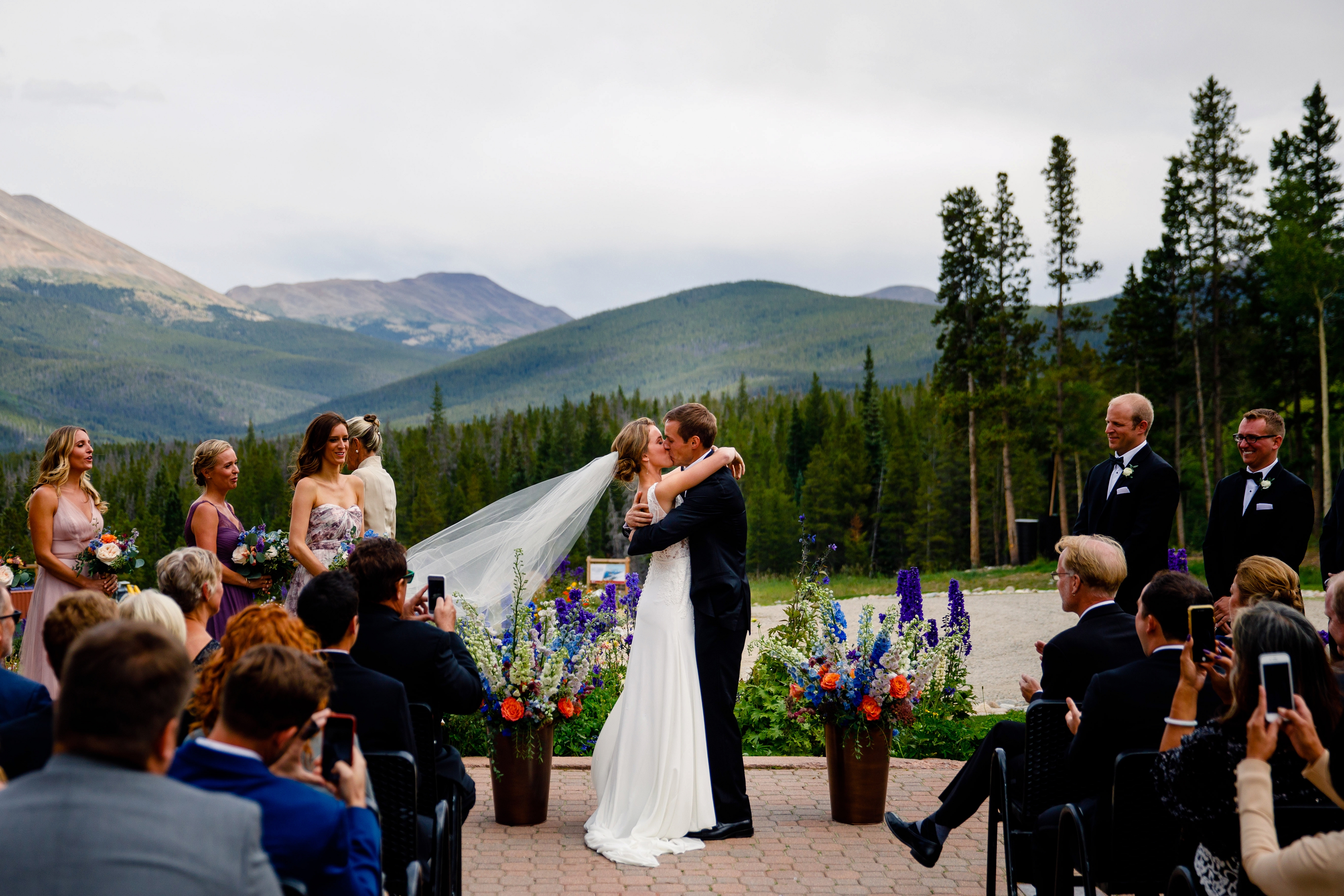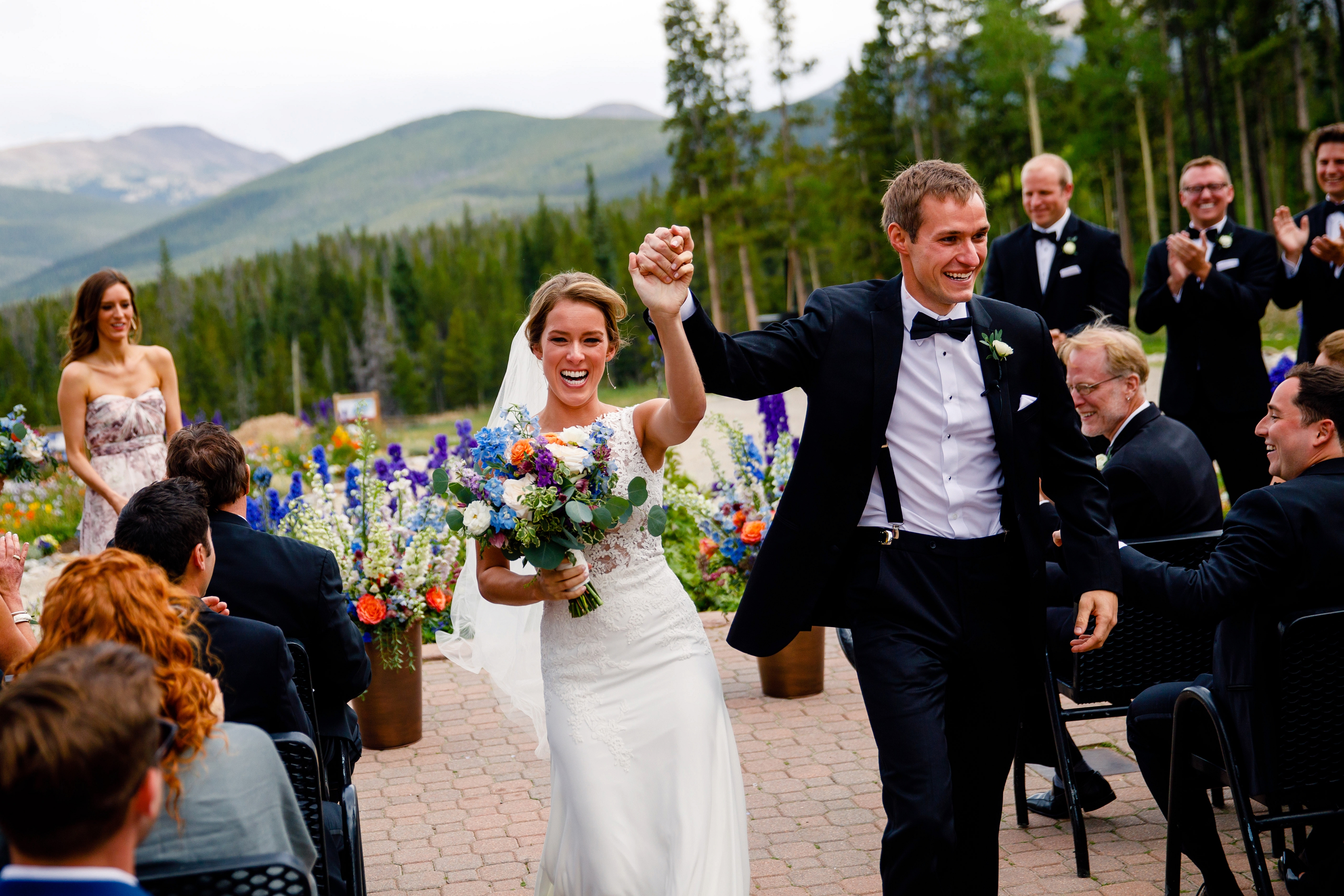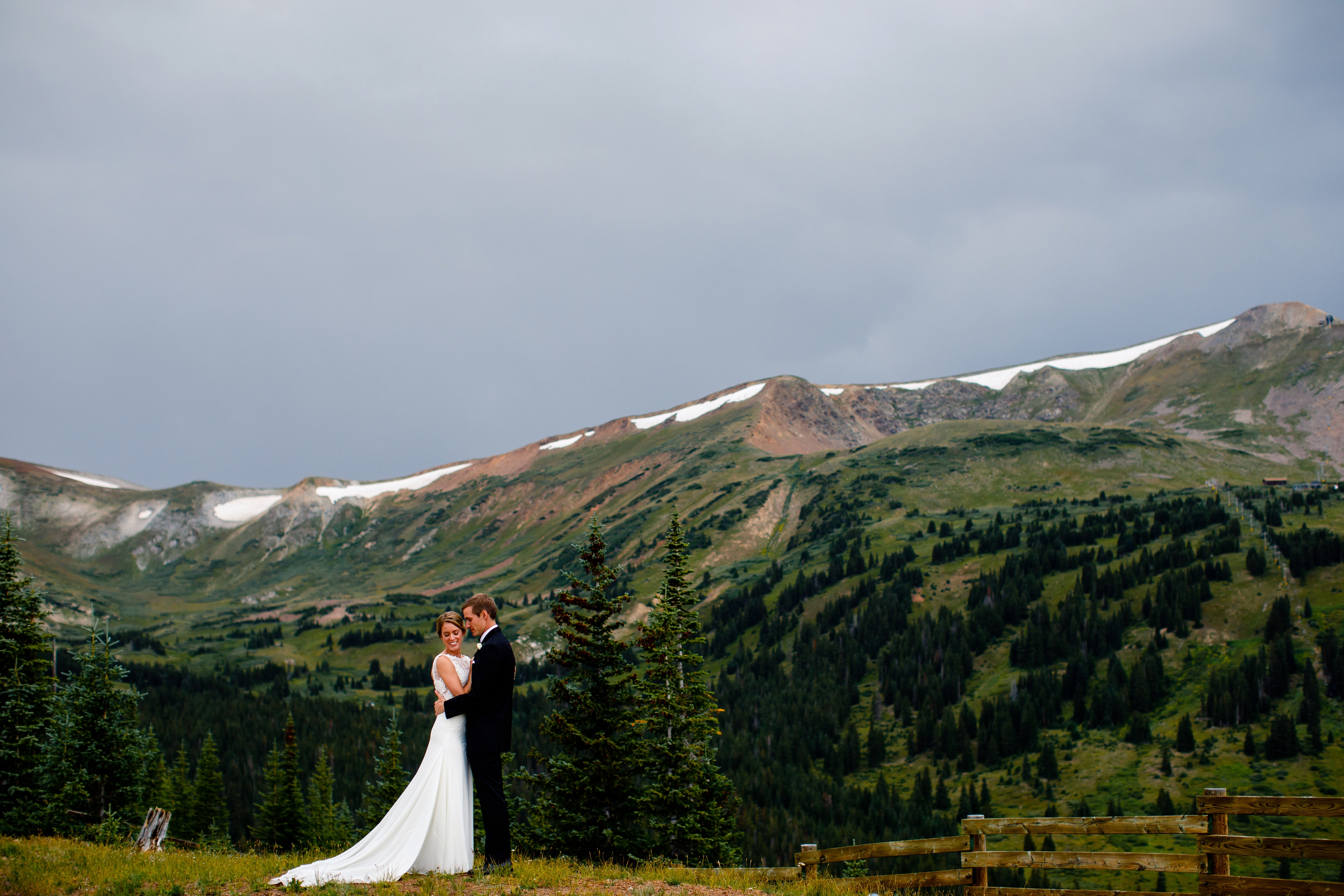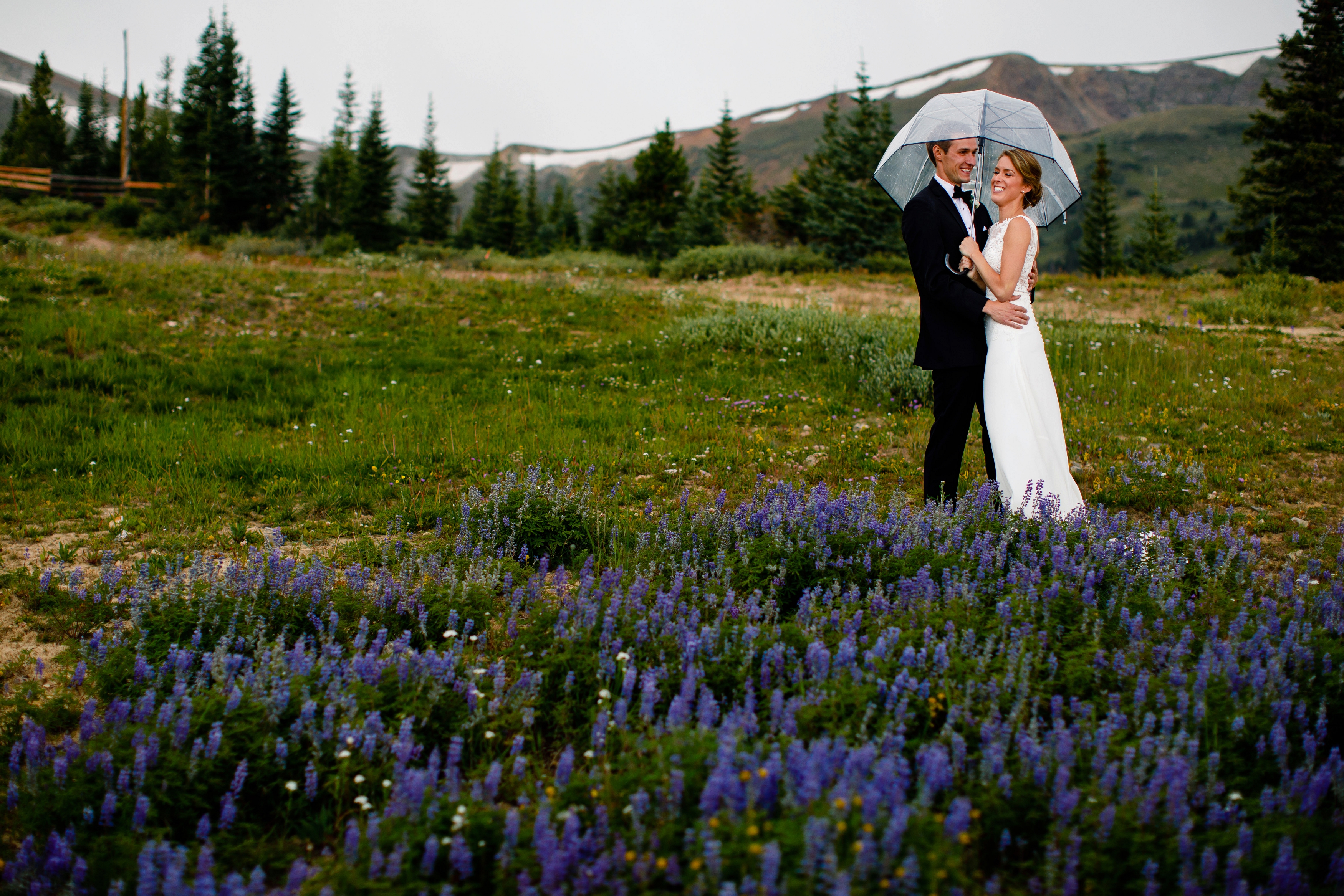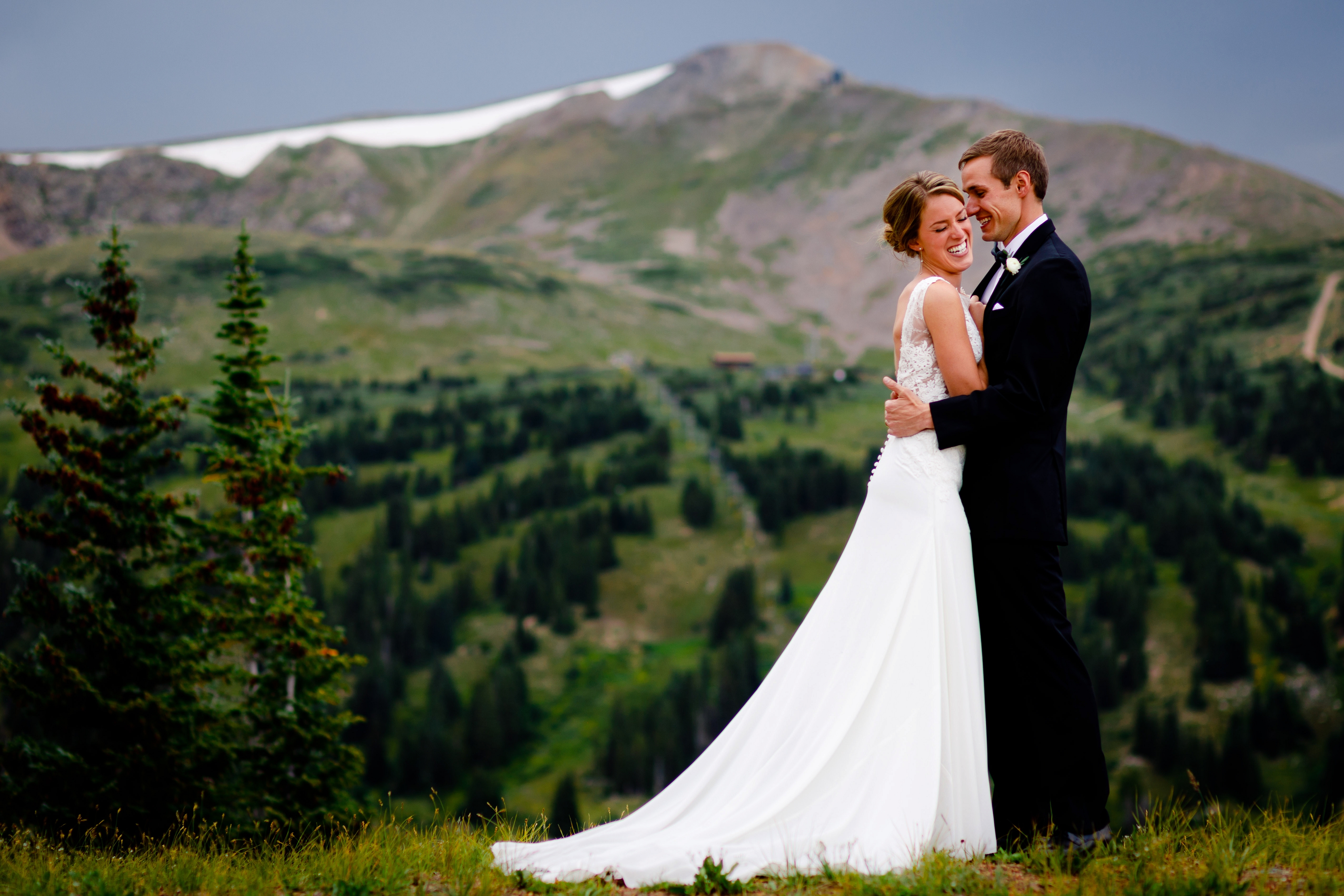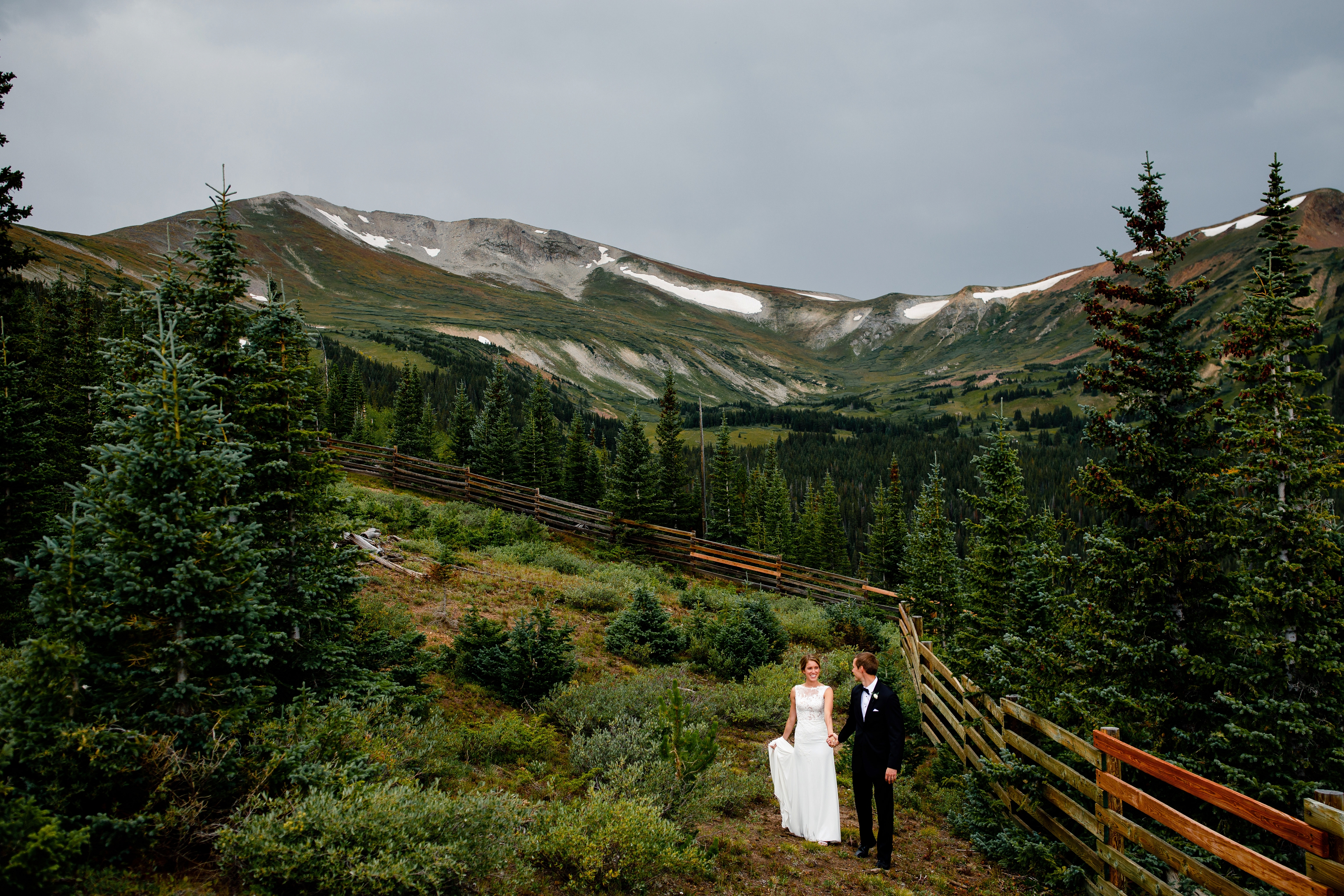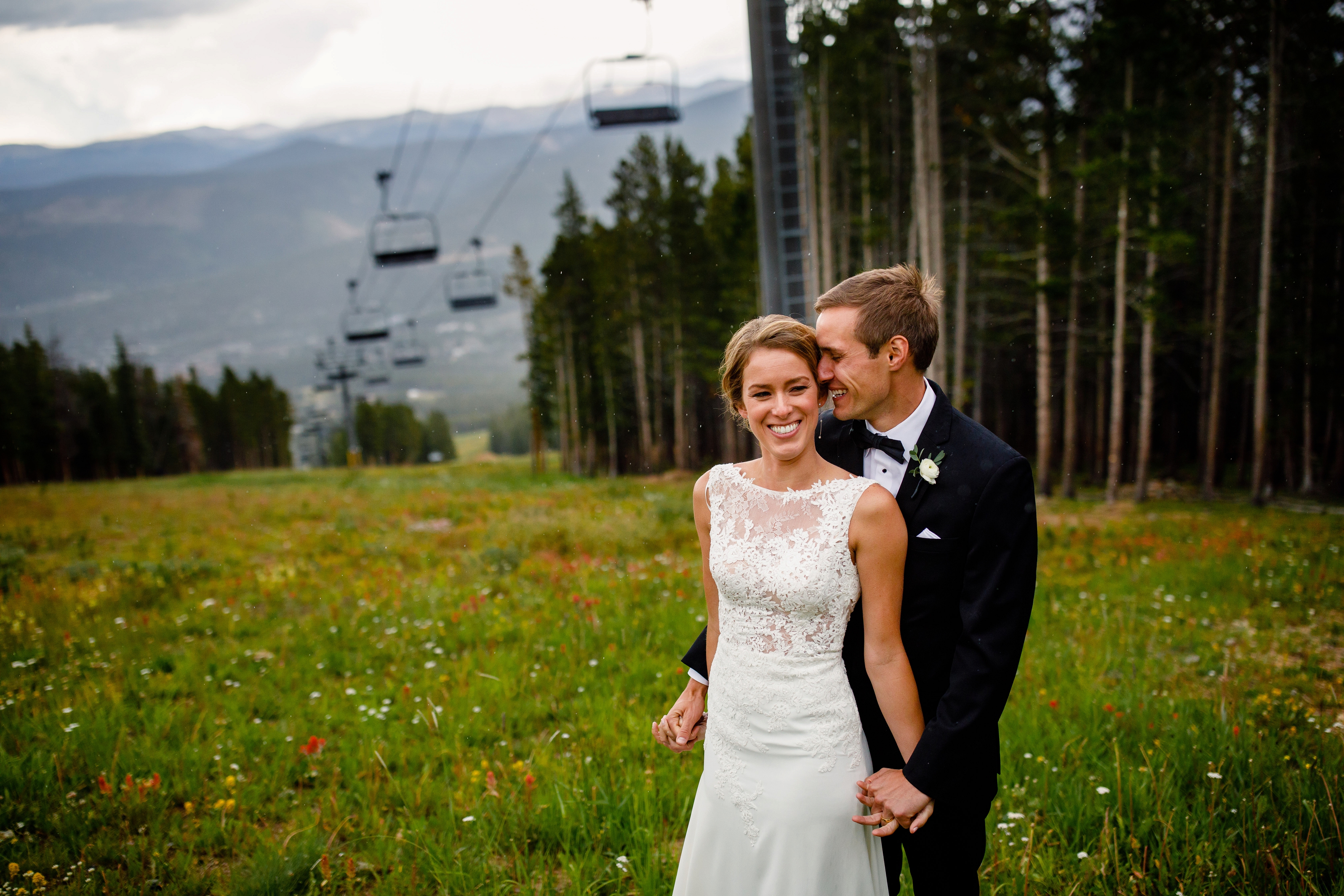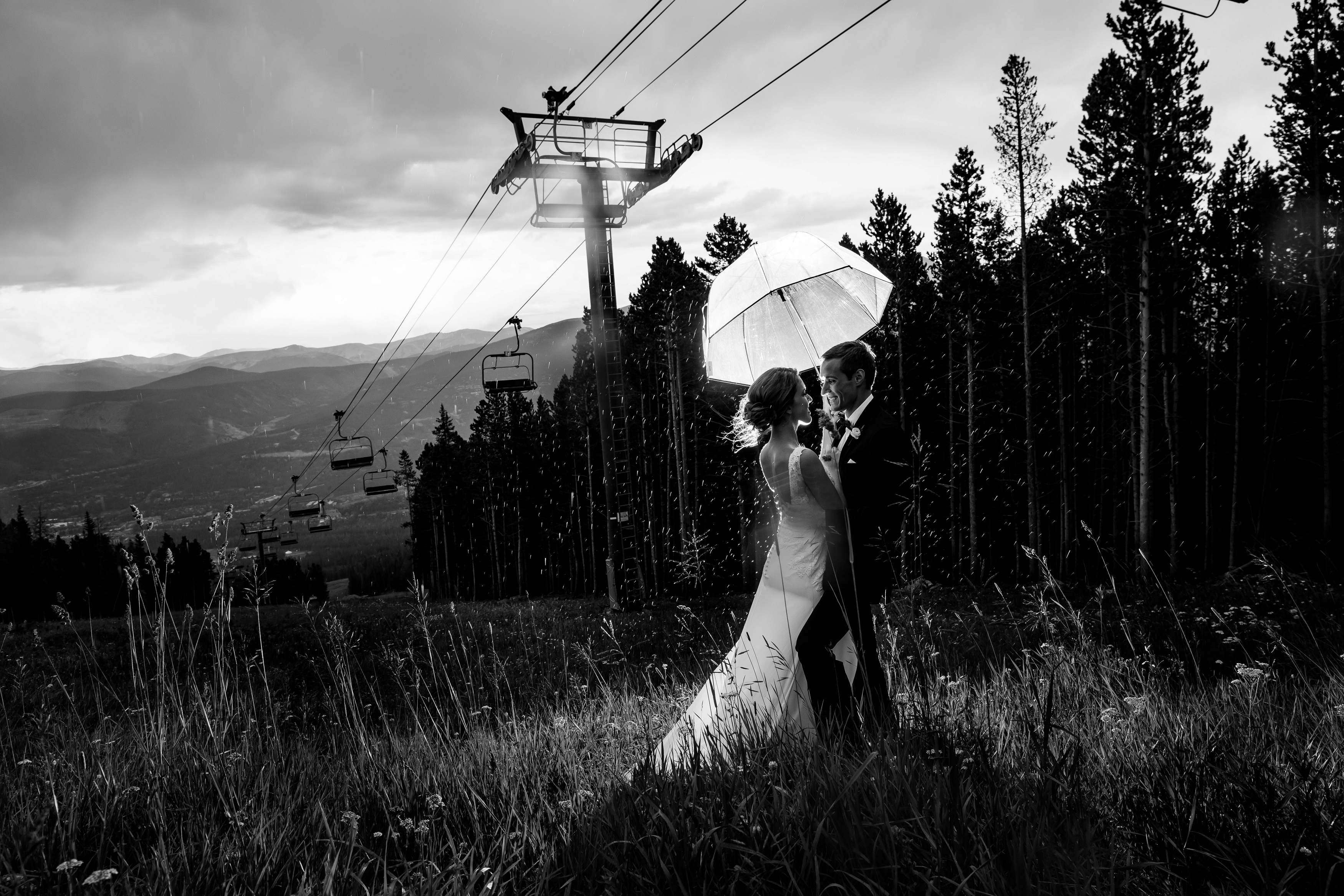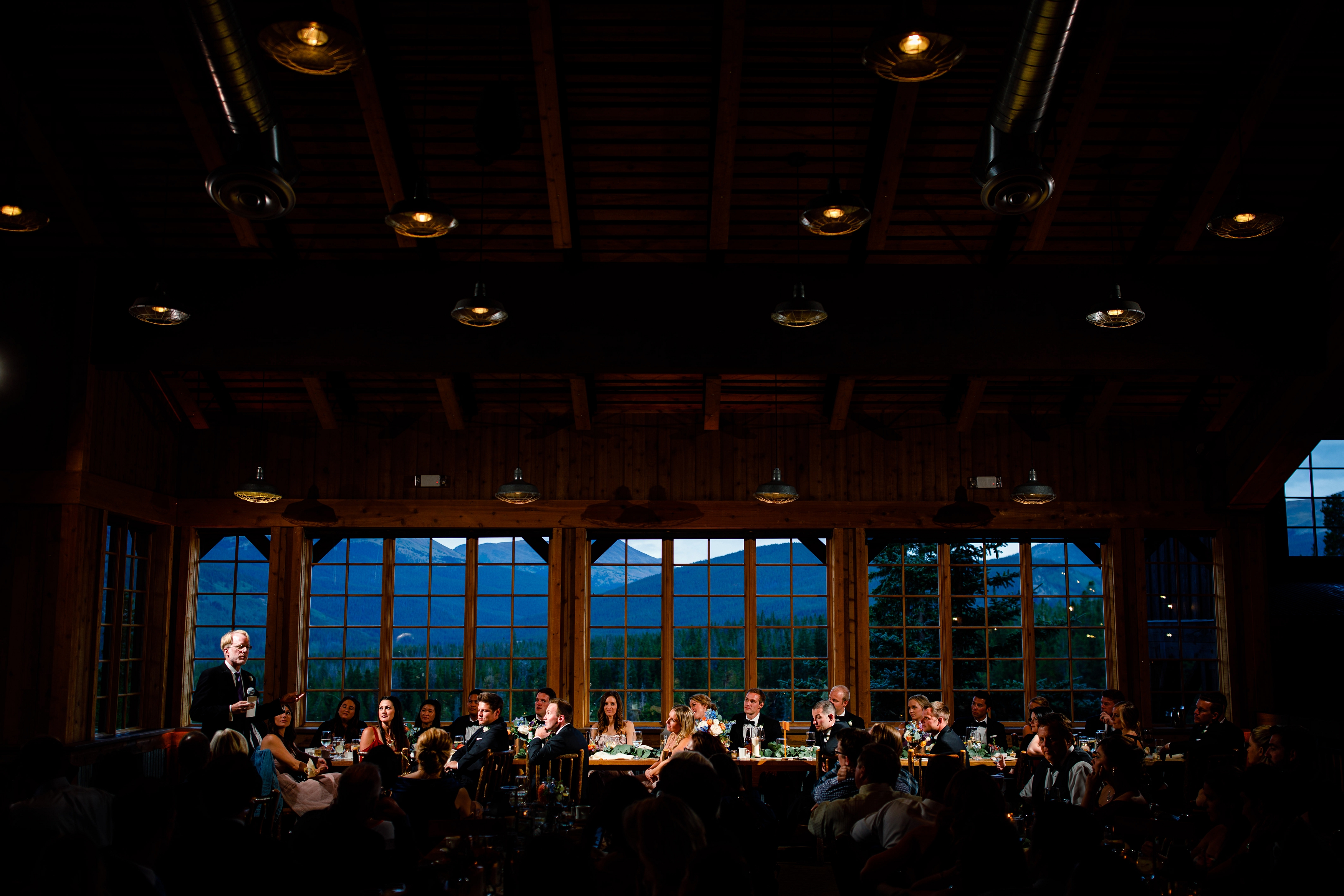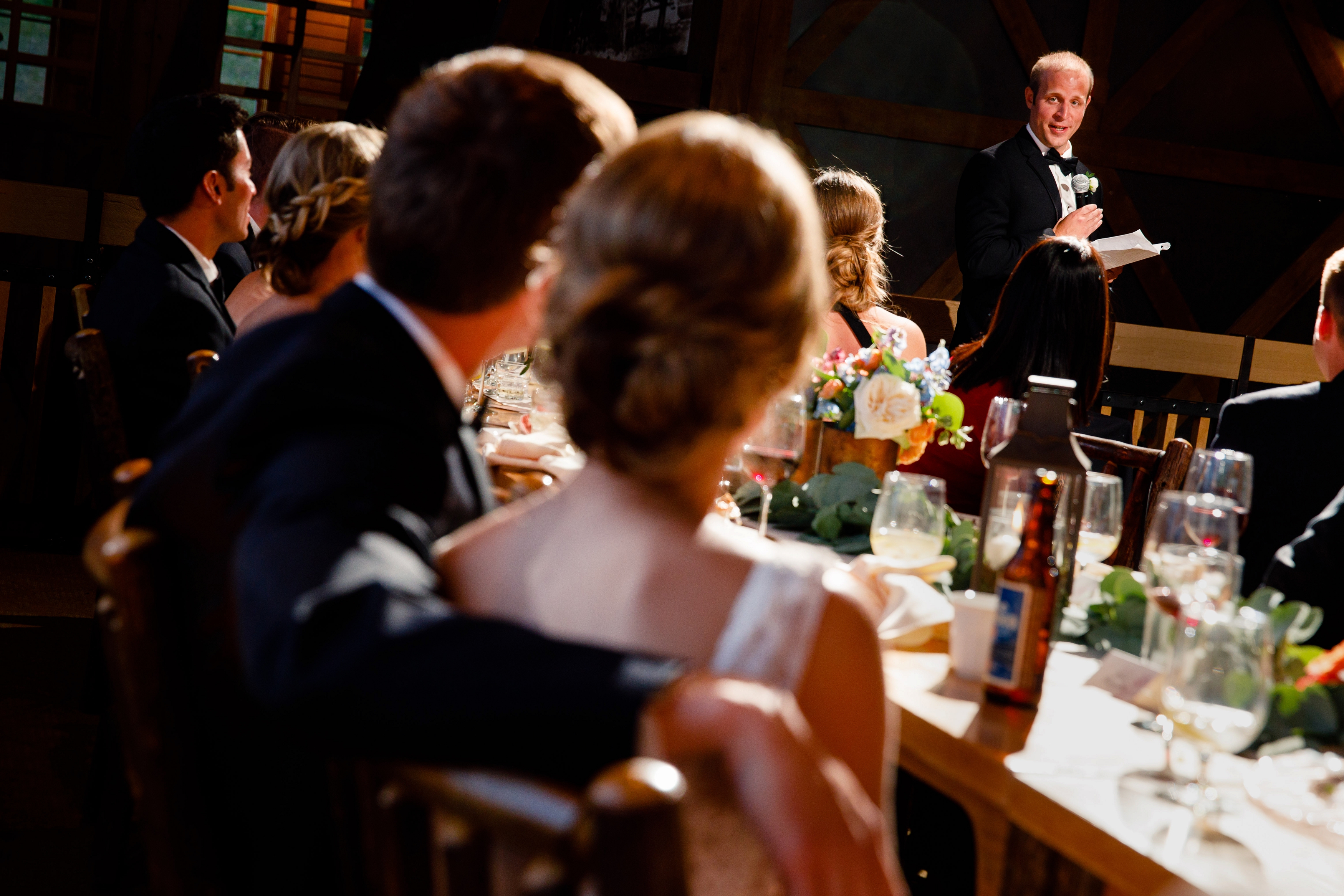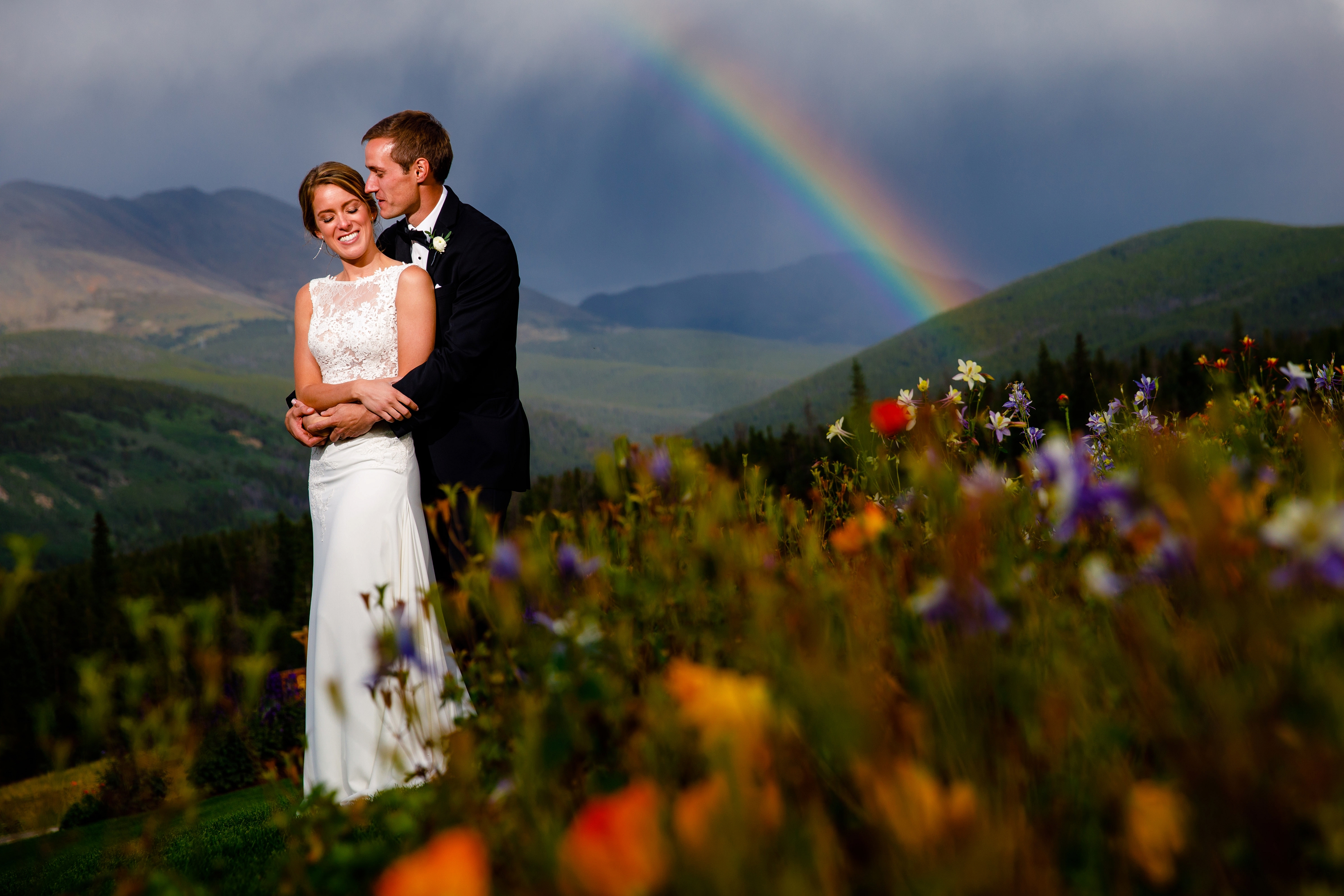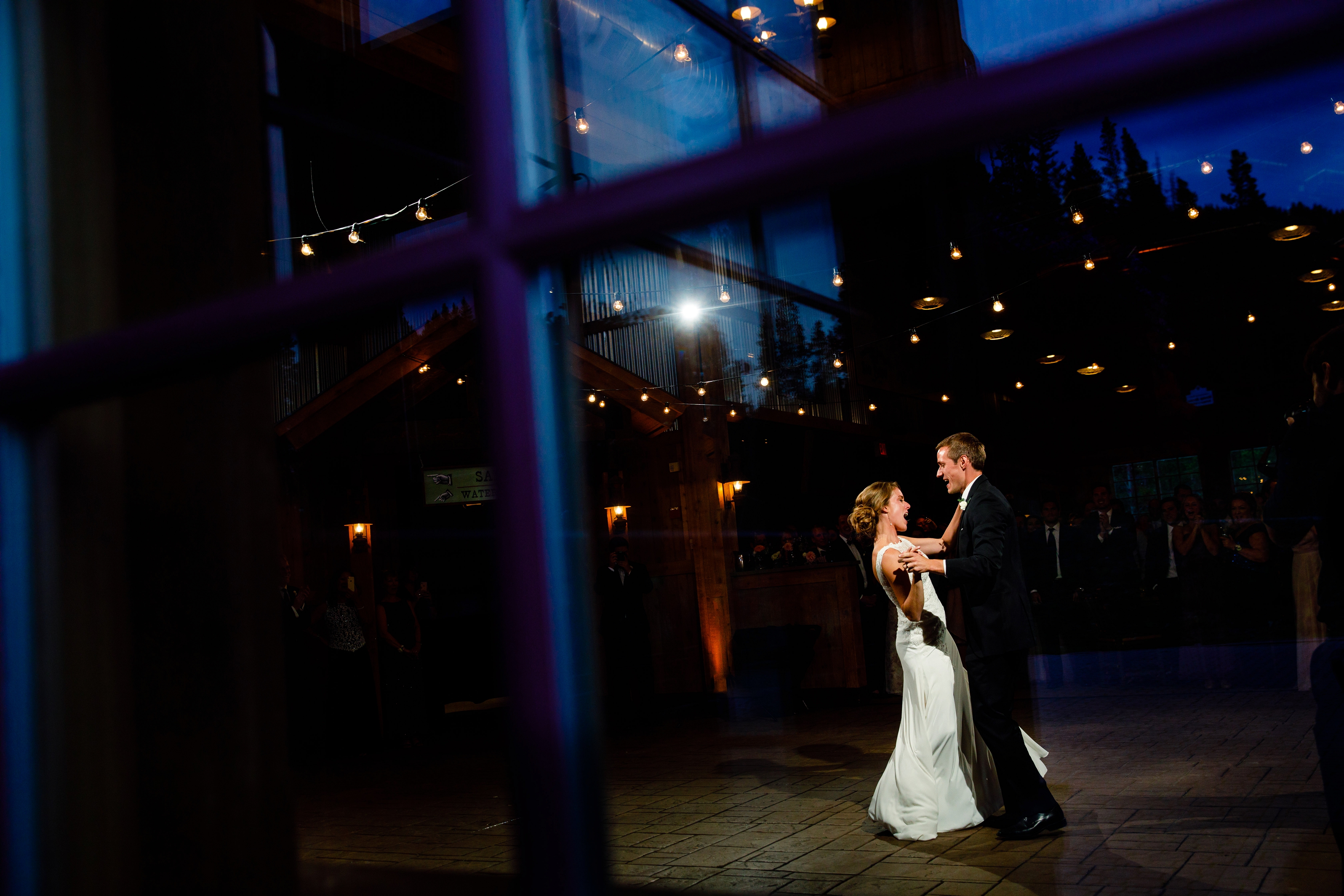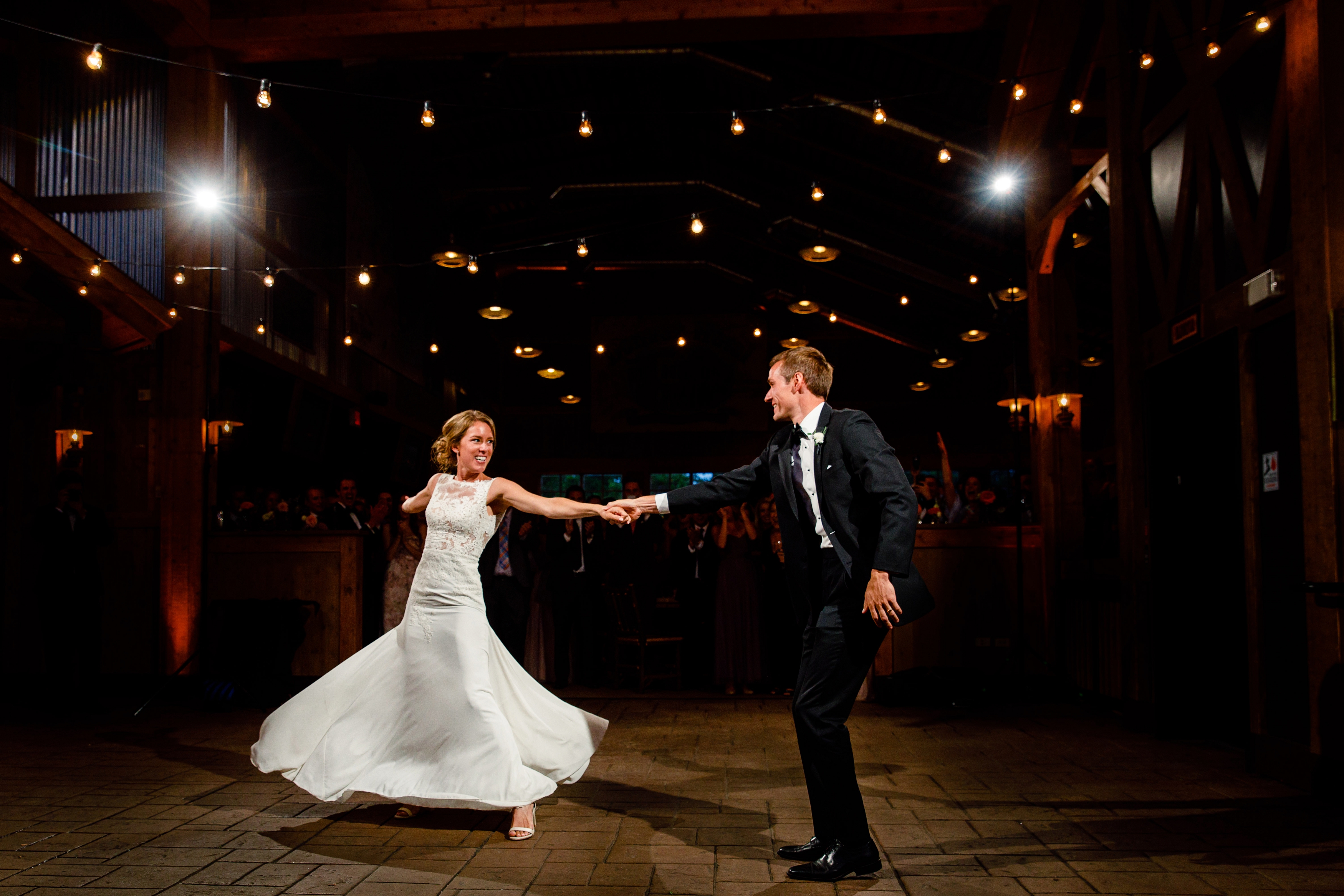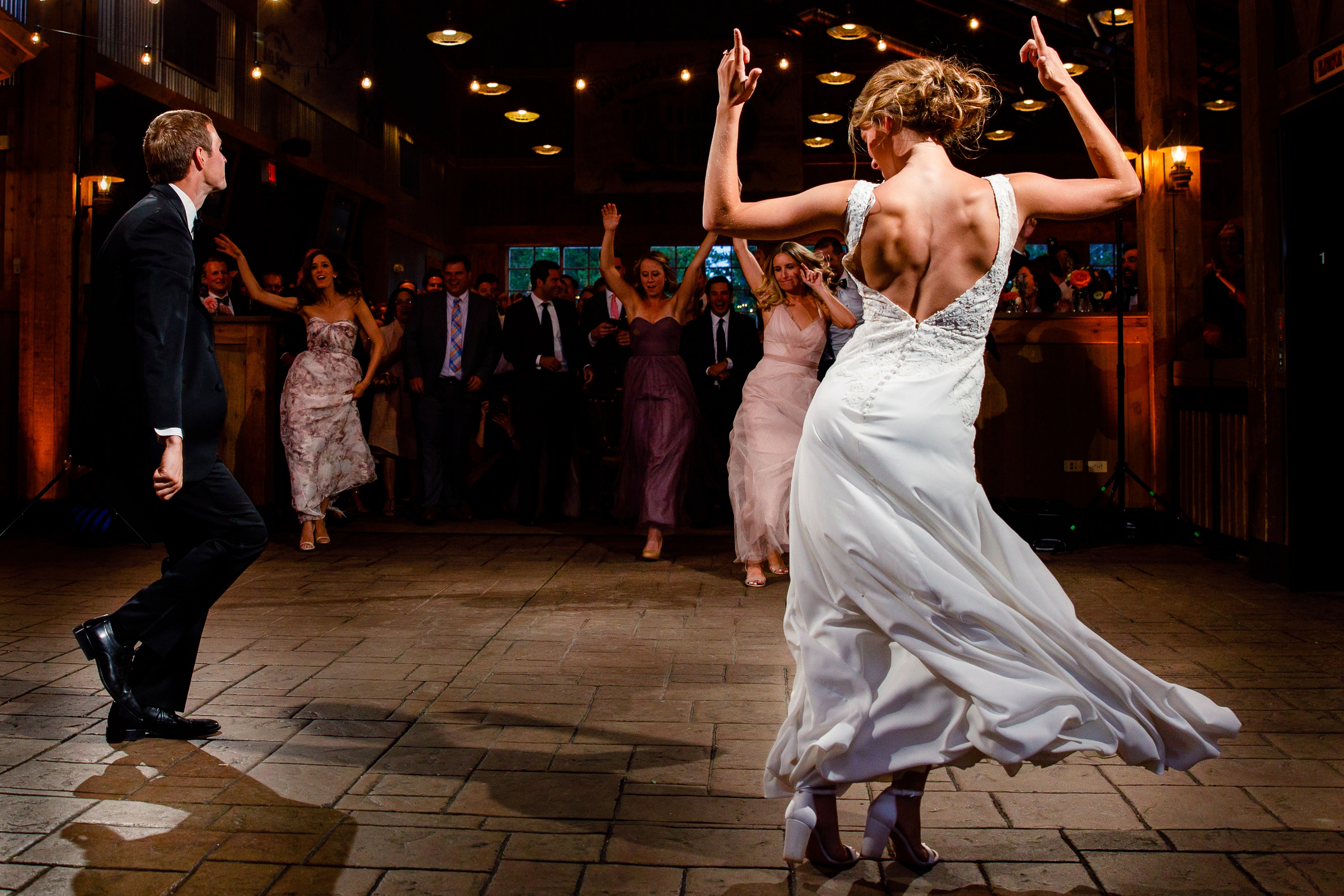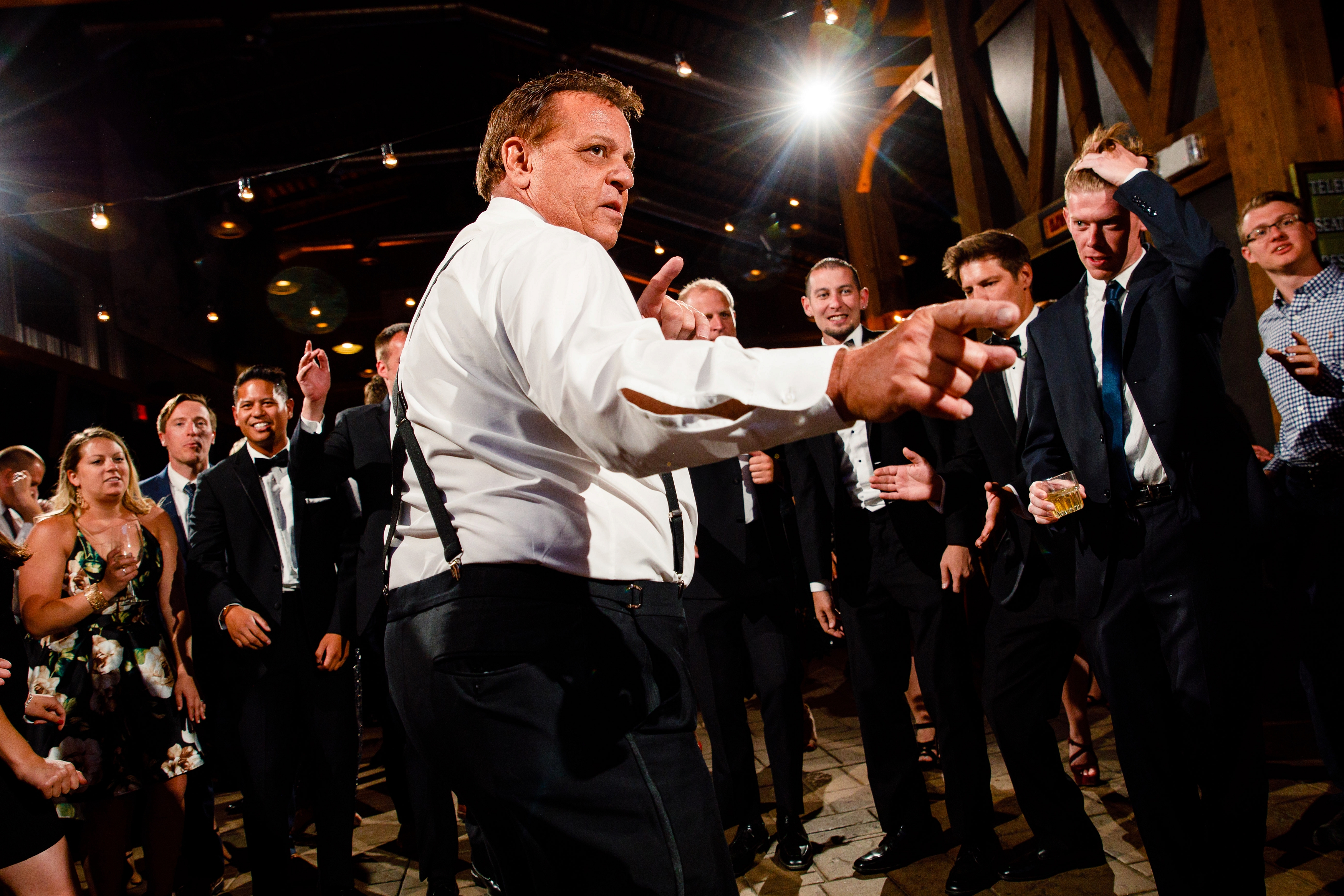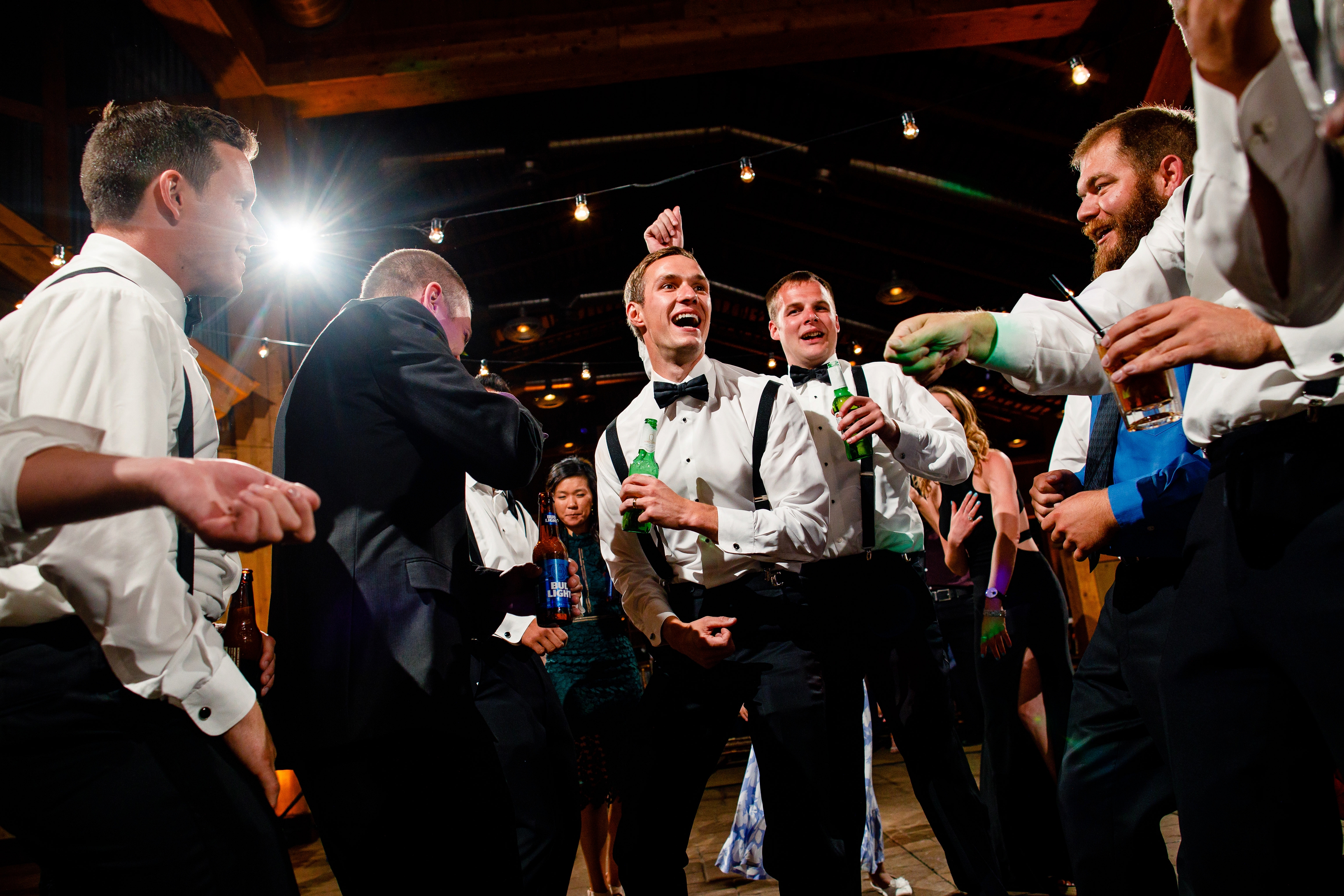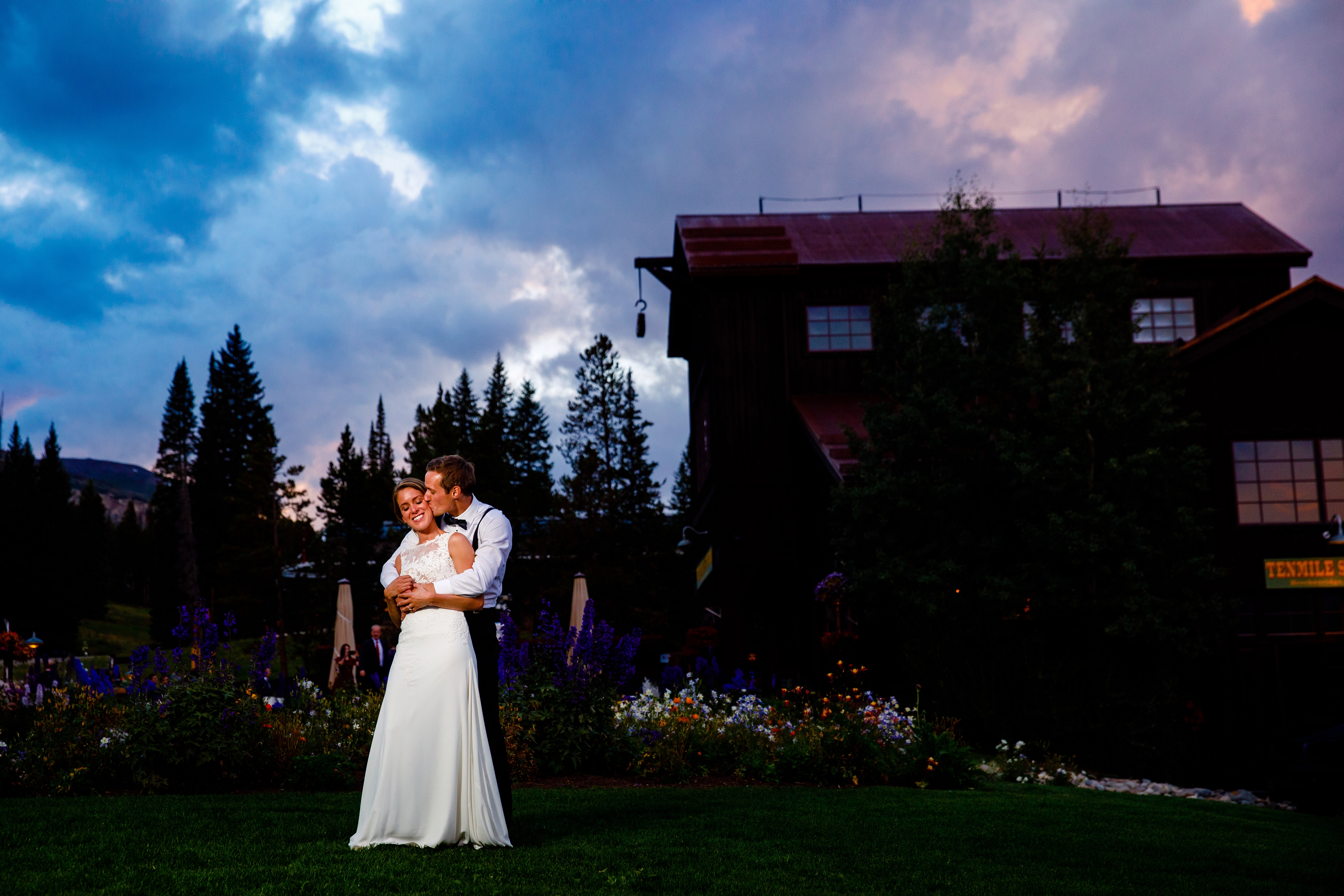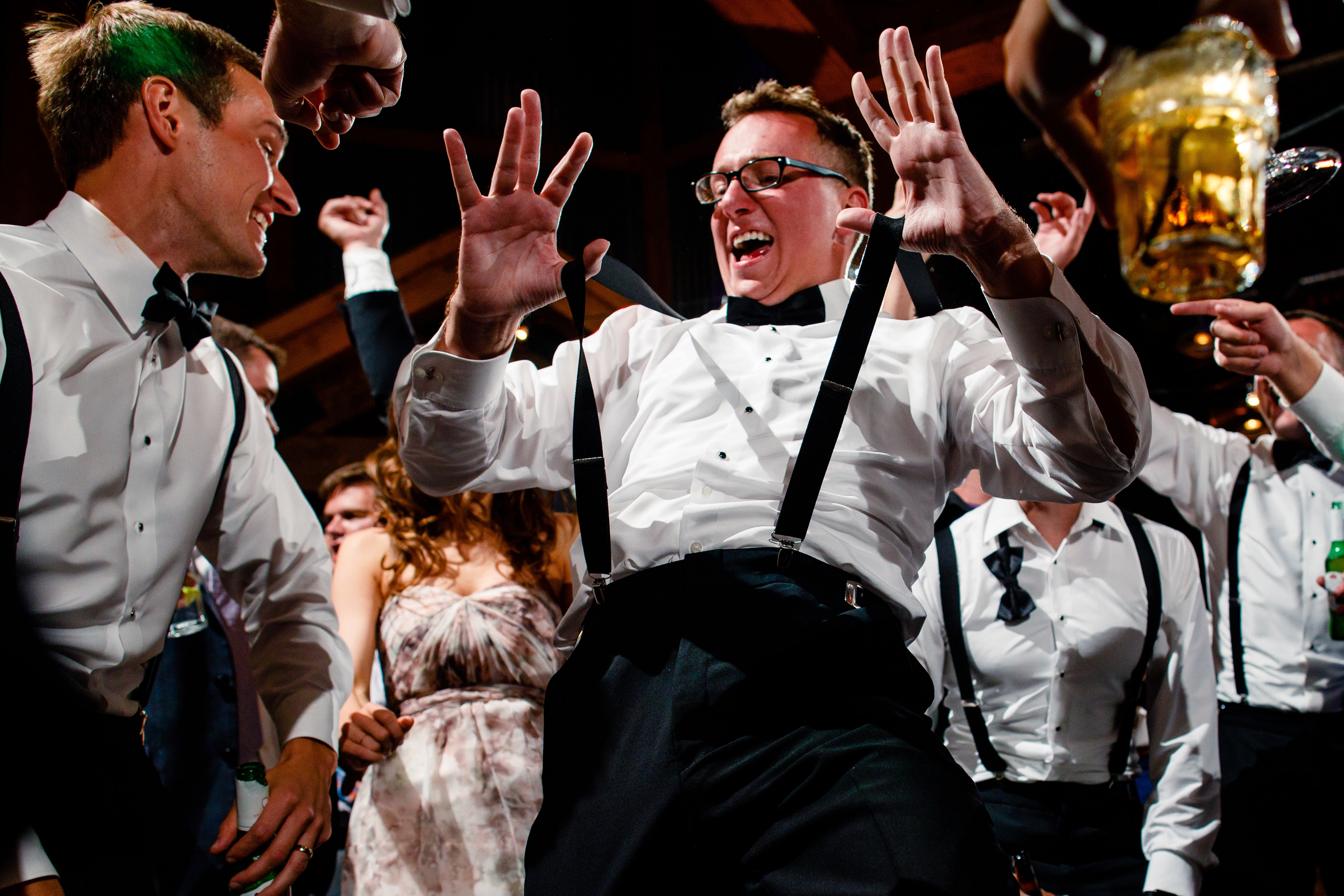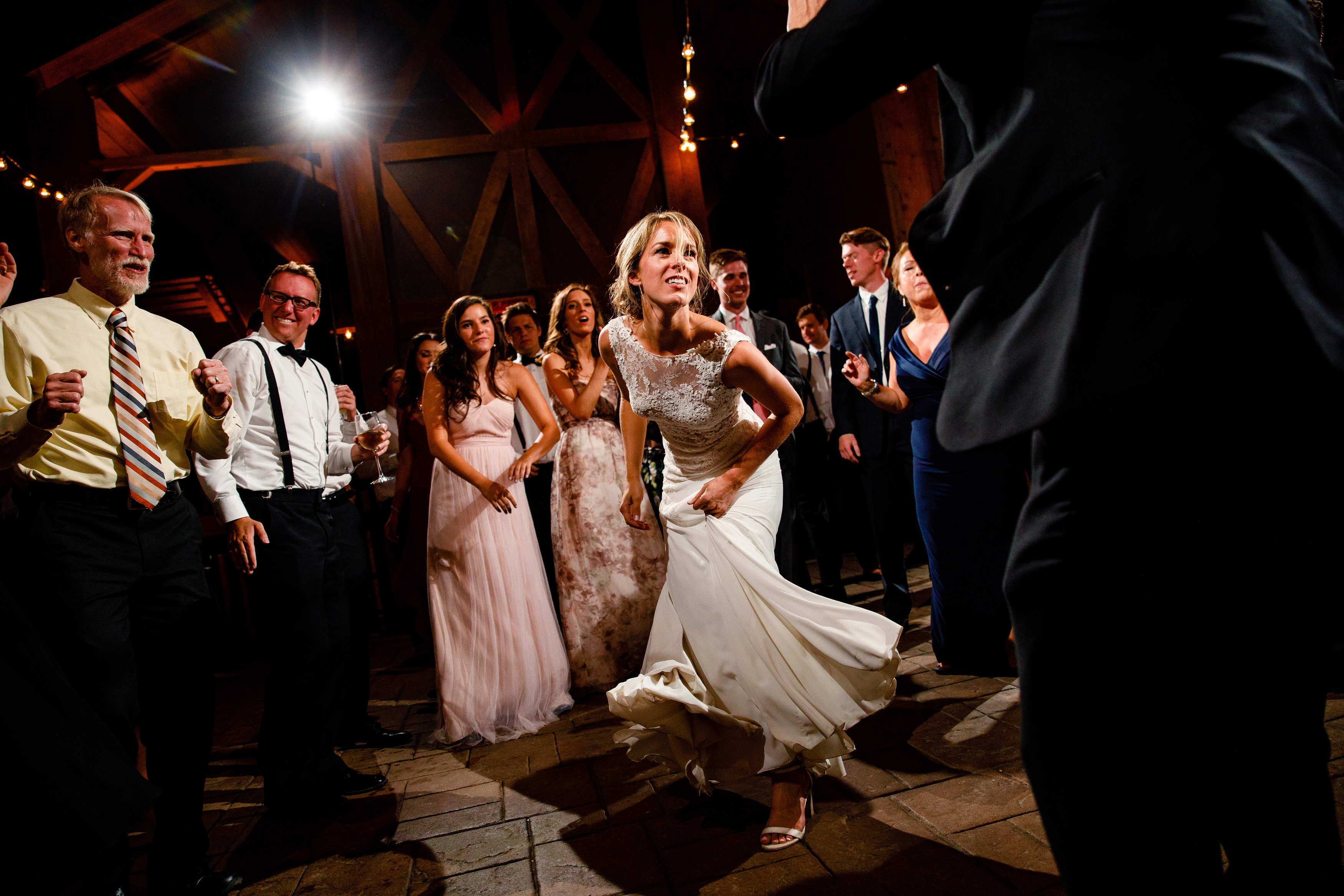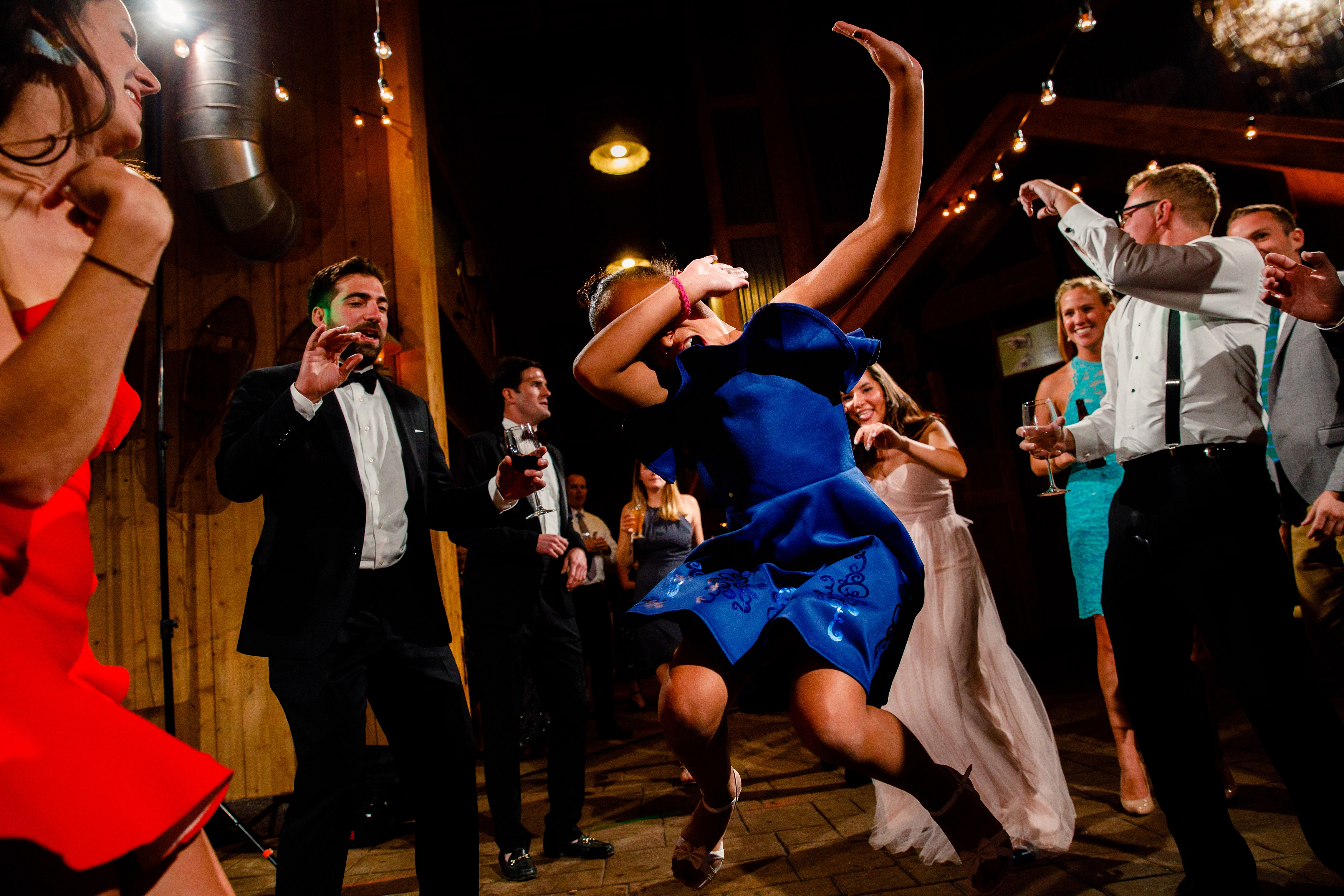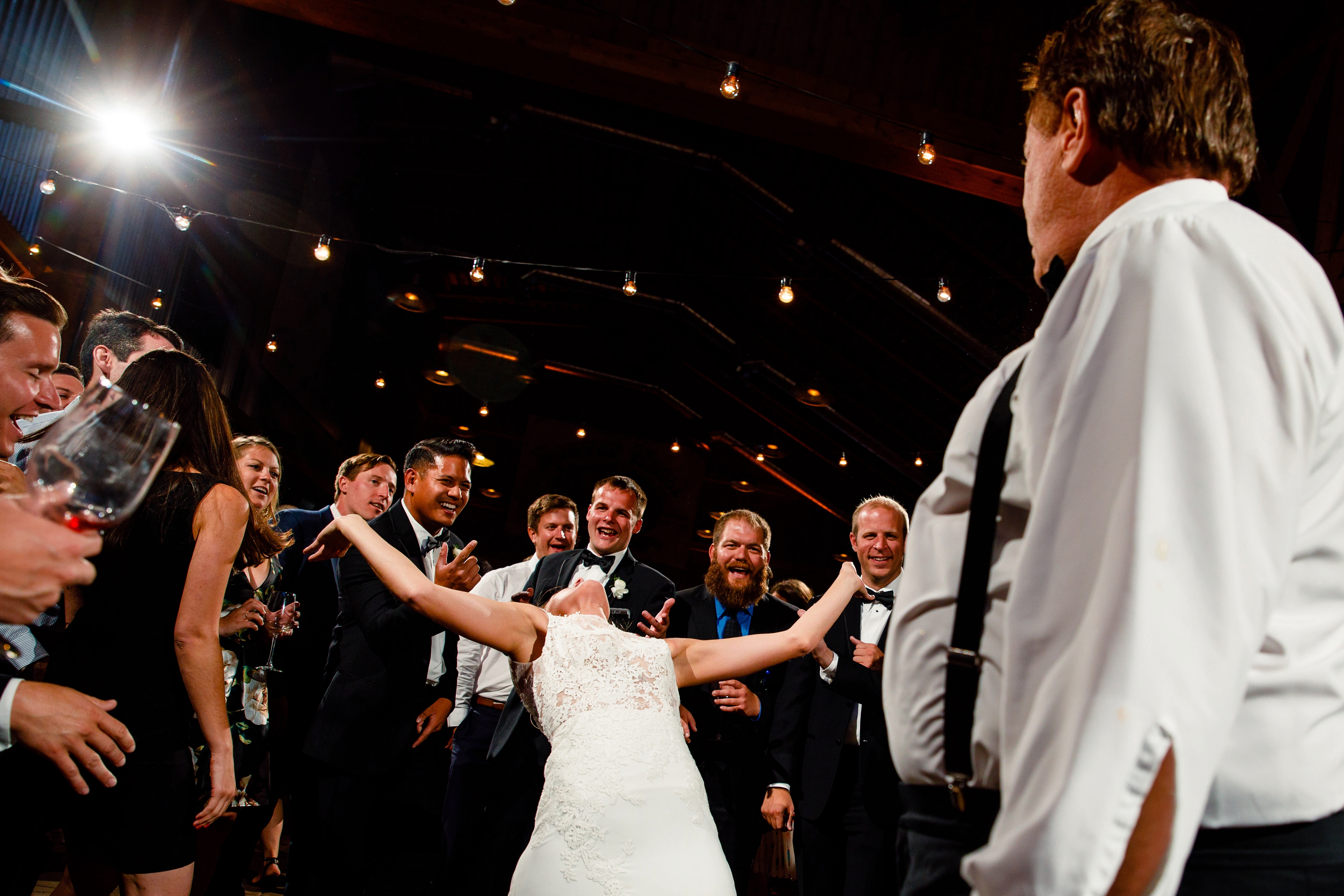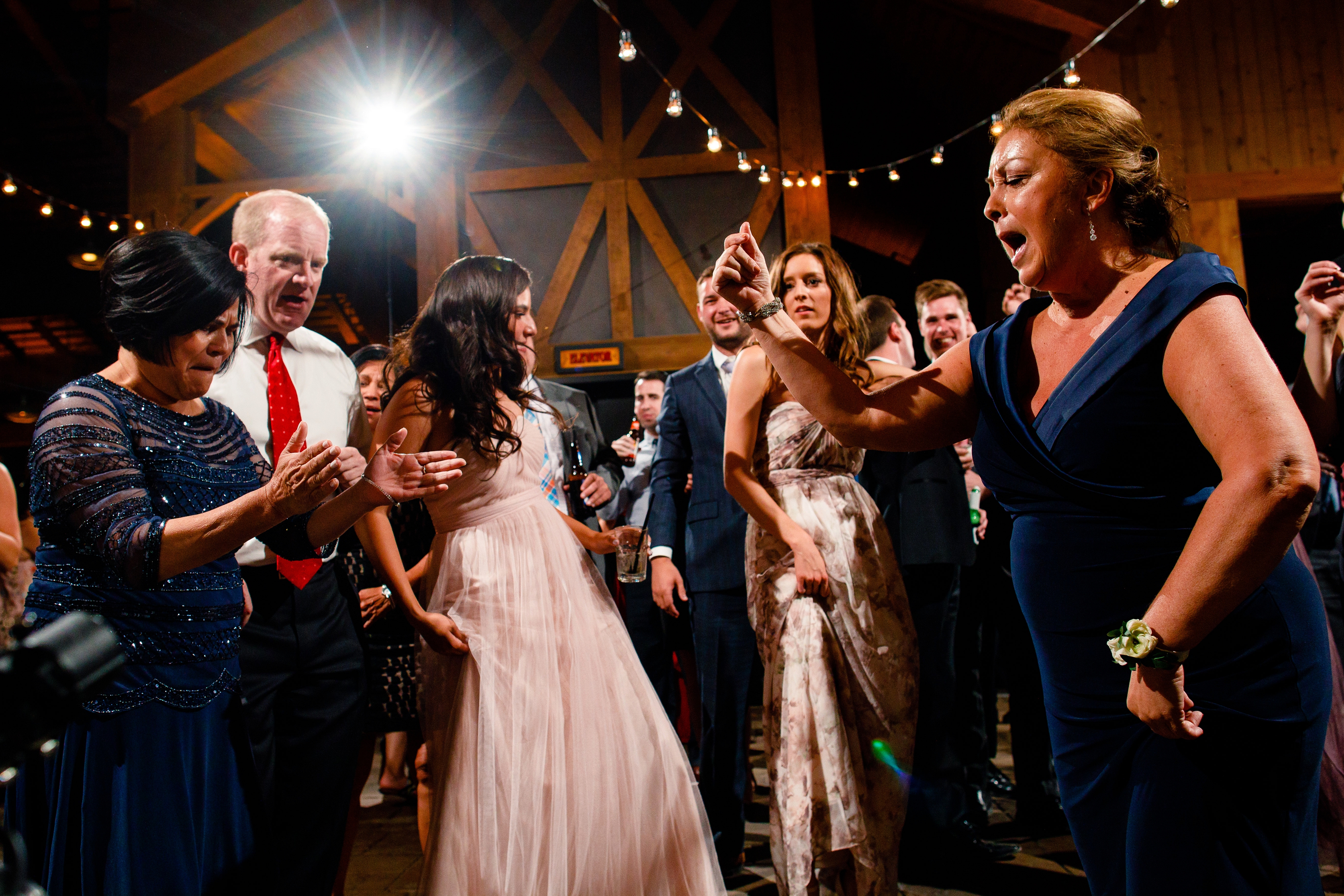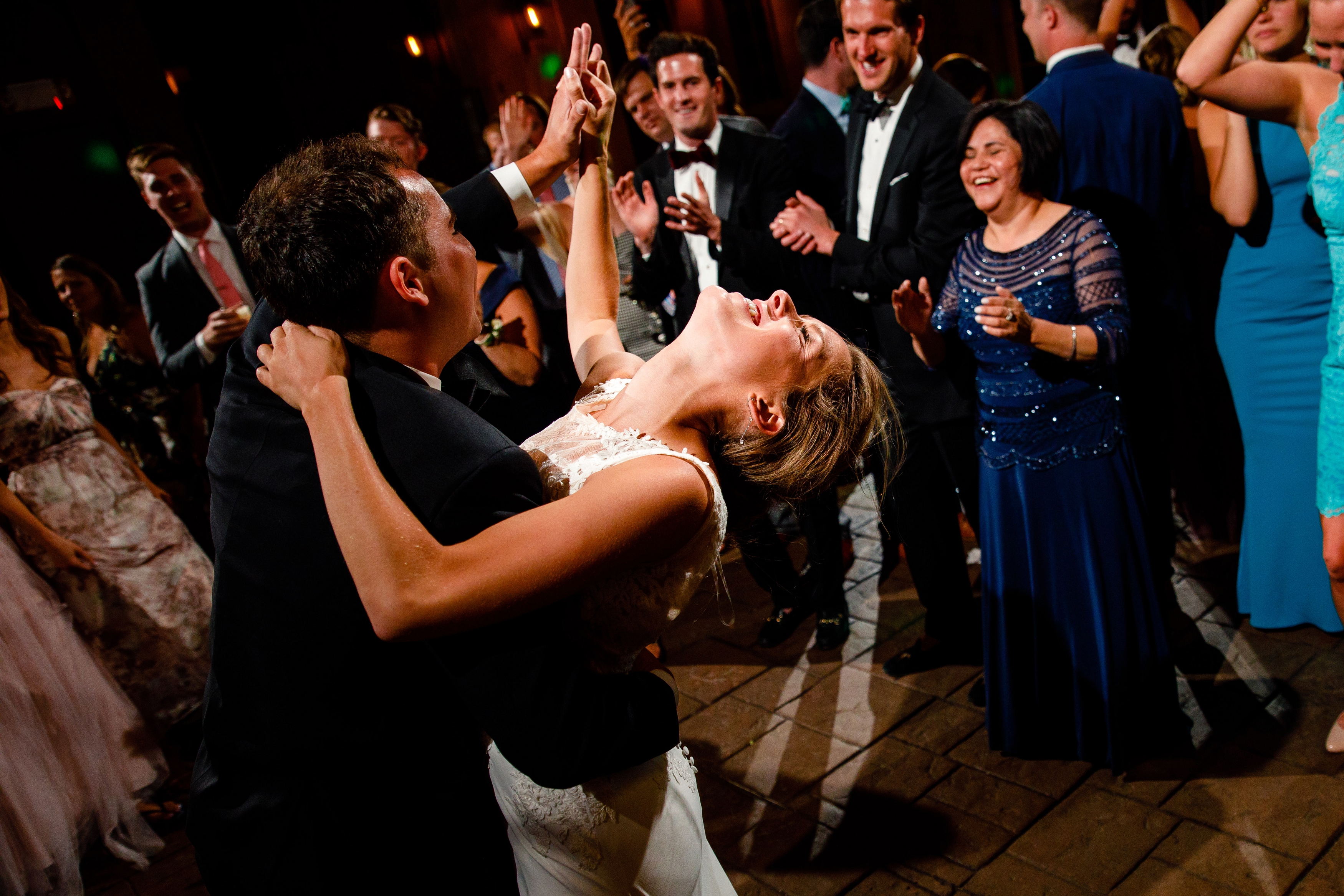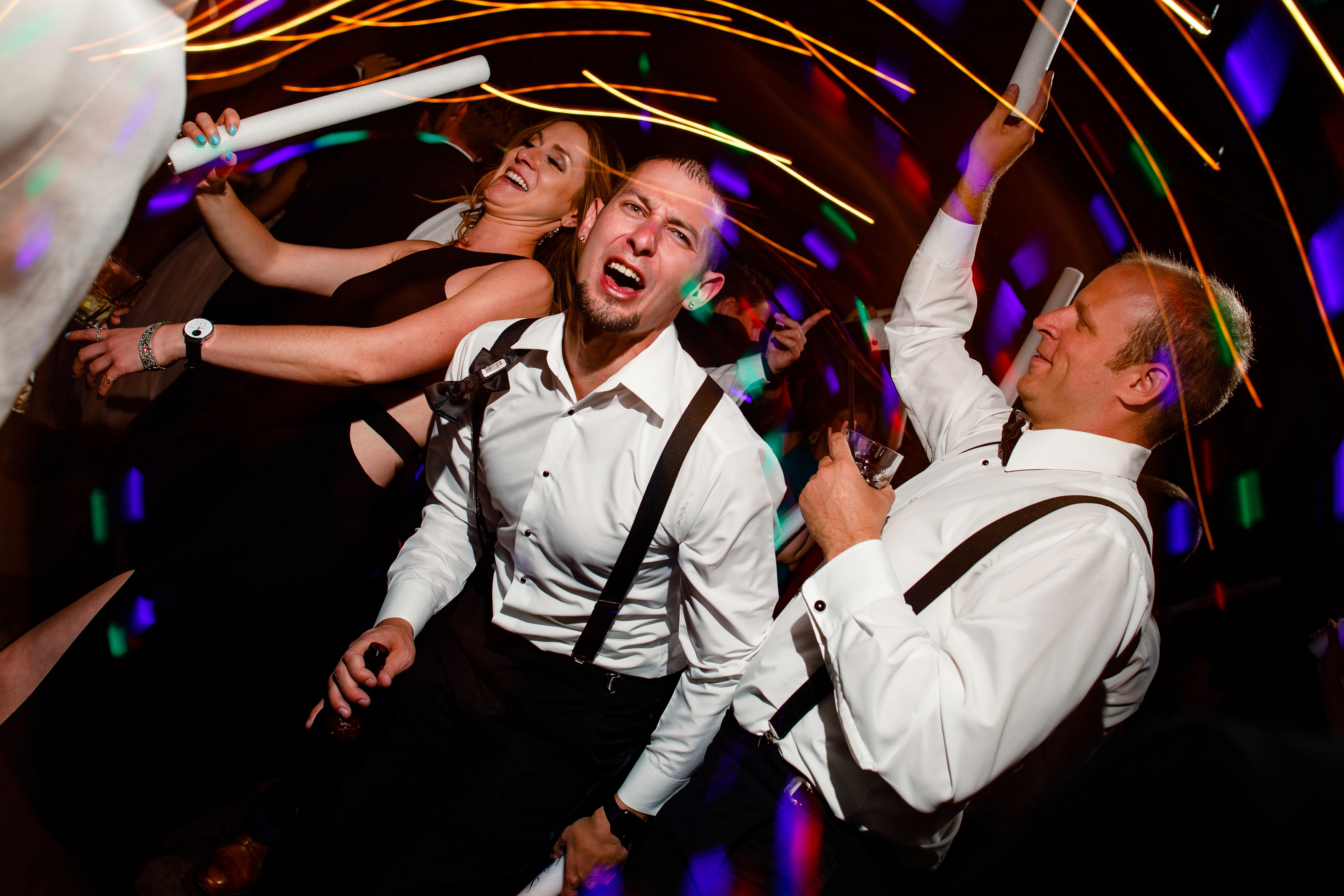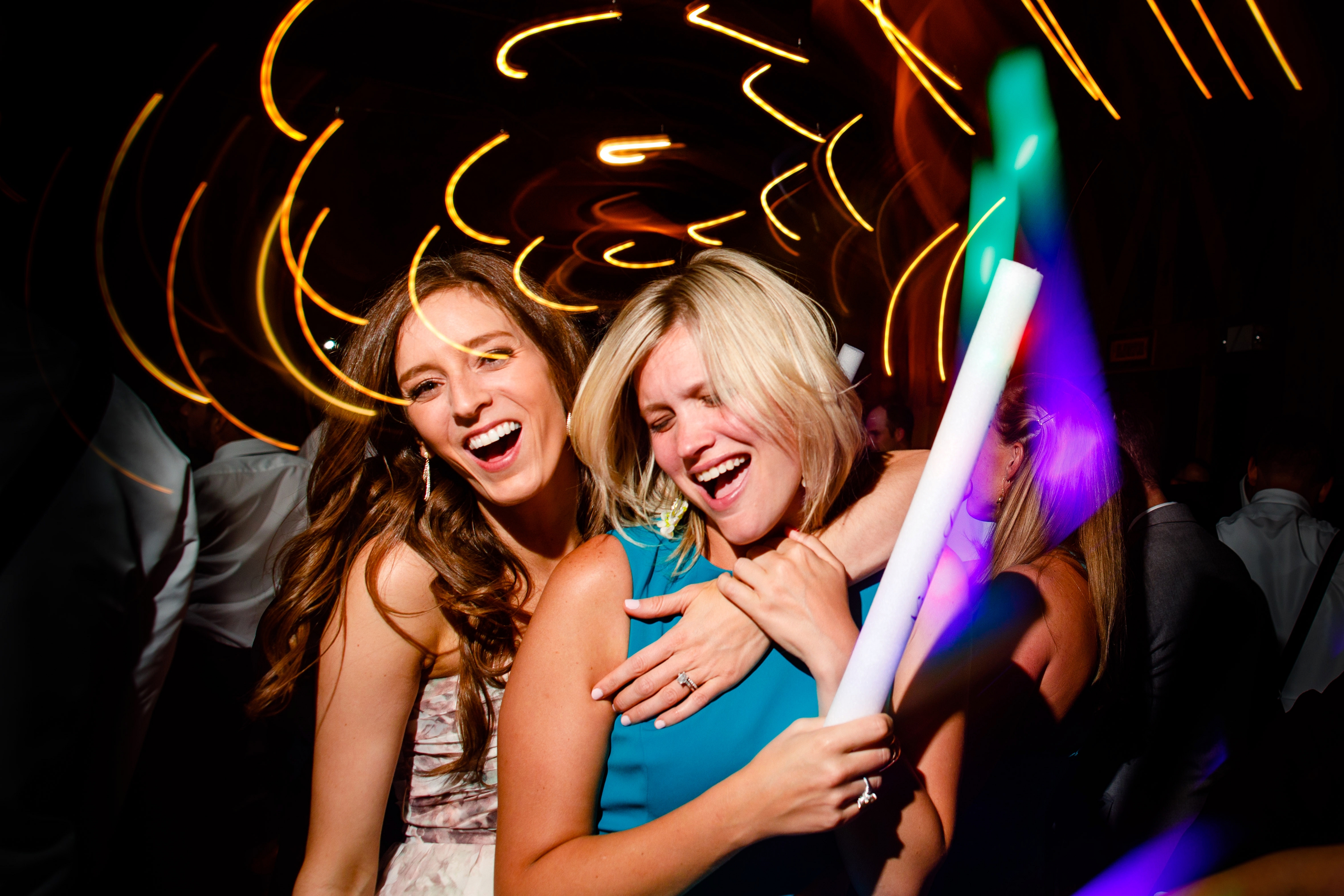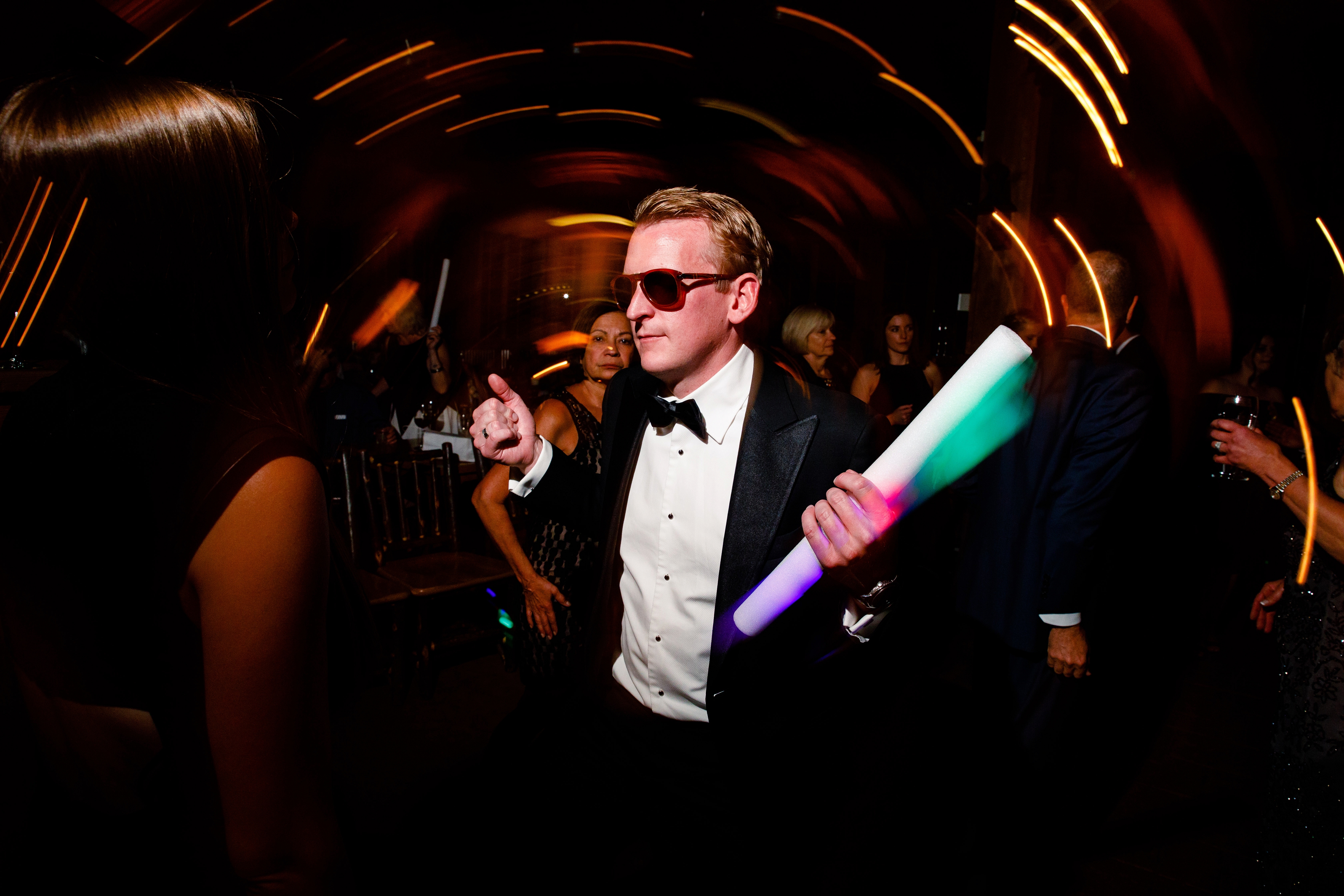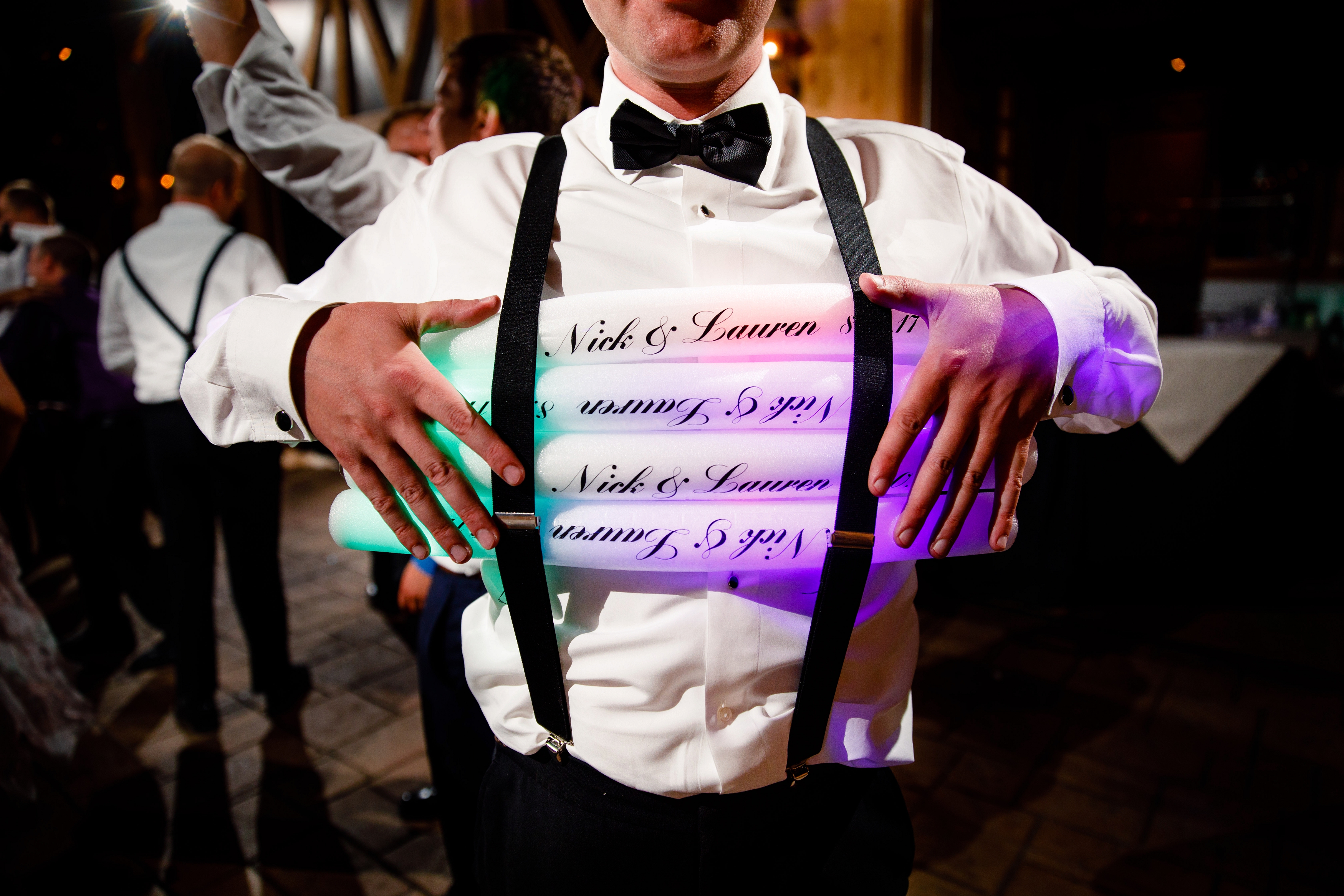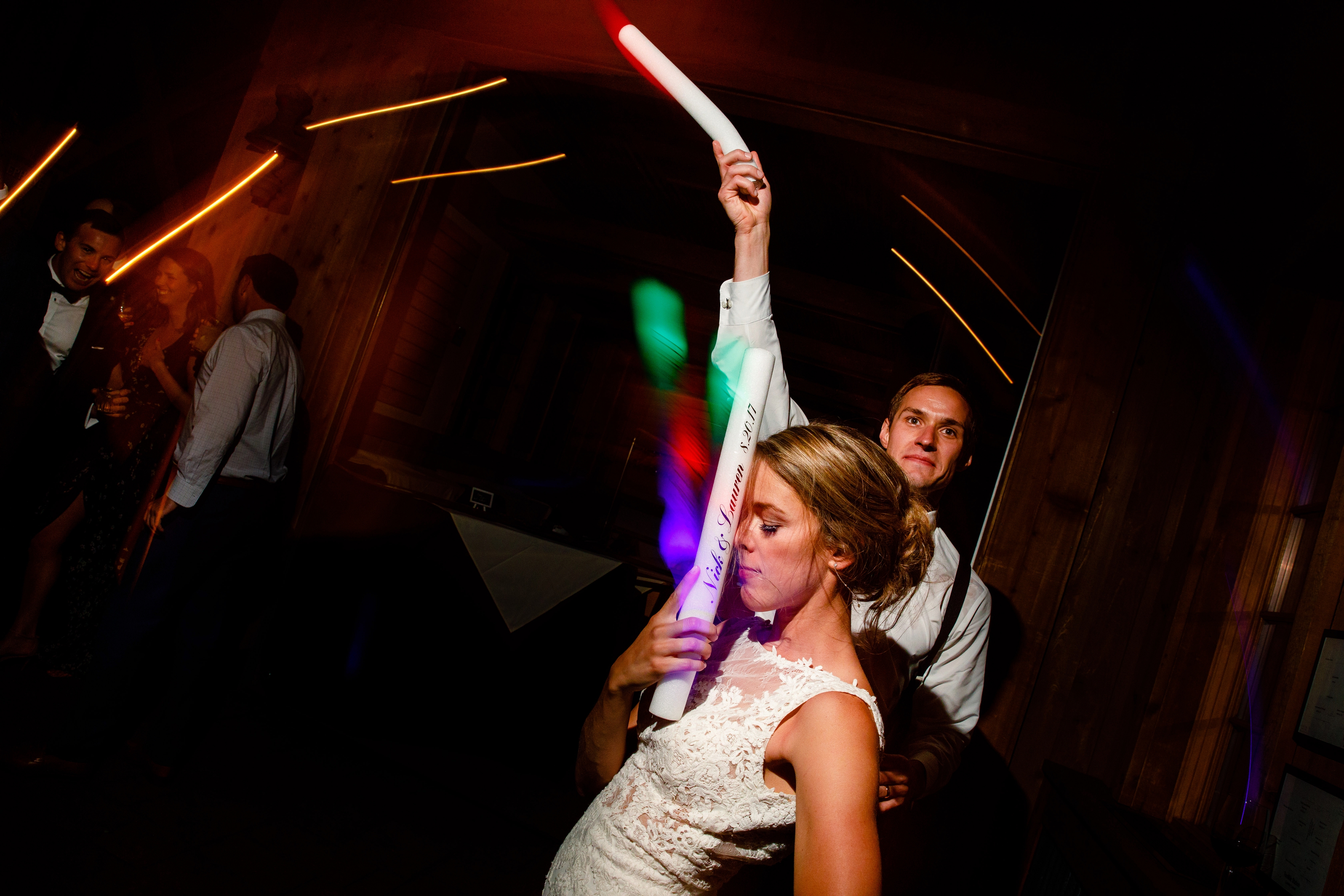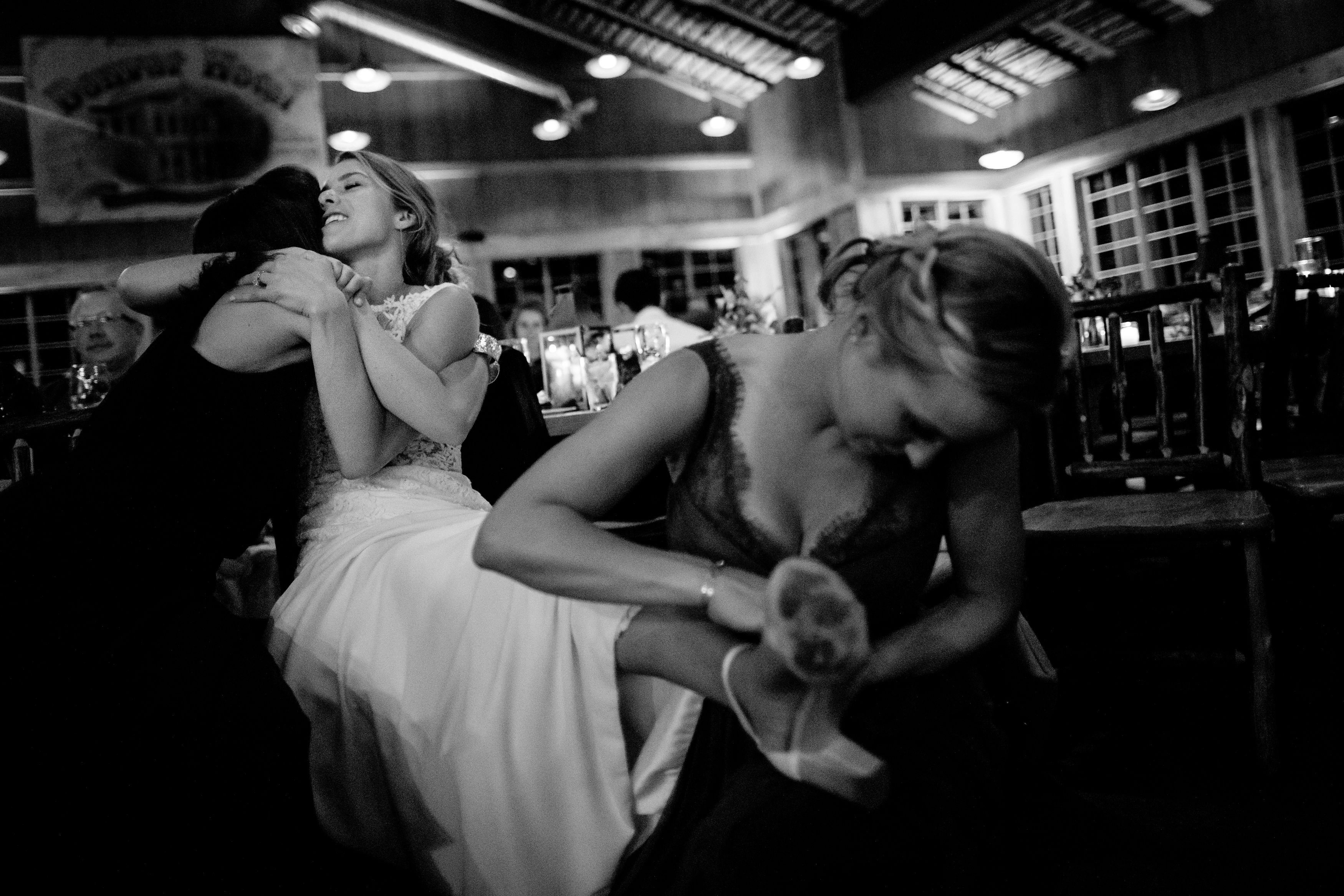 Wedding Venue: TenMile Station
Wedding Venue Location:

Breckenridge

,

Colorado
We've got more...