When we first sit down with our couples, we make it a point to ask how they met. Nowadays, its a lot of online, so when Michael & Stacey mentioned a hair salon, we knew we were in for a story. Stacey's grandmother just so happened to be getting her hair cut by Michael's mother, and before they knew it, they were on a blind date, which then led us to their Vail Summer Wedding.
They both start their day at the Lions Square Lodge, prepping for their big day. Stacey and her bridesmaids spent the morning opening gifts and drinking mimosas while Wedlocks Bridal Hair & Makeup did them up. Mike, or Cooks as most call him, spent their morning relaxing while buttoning their suits and straightening their ties before sending him off on the Eagle Bahn Gondola to anxiously await his first reveal of his beautiful bride on top of Vail.
Once Stacey was in her stunning Wtoo wedding dress, these two met up for one the most memorable first looks we've ever photographed. Heading into it, we knew Cooks was going to deliver. Our photo barely does his reaction justice.
Upon arriving at the base of Lionshead, we met up with the wedding party and soon made our way to The Chapel at Beaver Creek. Shortly after their ceremony, everyone loaded up in the Turtle Bus for memorable ride to the Donovan Pavilion for their wedding reception where The Radio Band absolutely rocked the jams.
All in all, the day couldn't have gone any better, rain and all. Michael & Stacey were true to themselves and it was such a joy to capture their Vail Summer Wedding.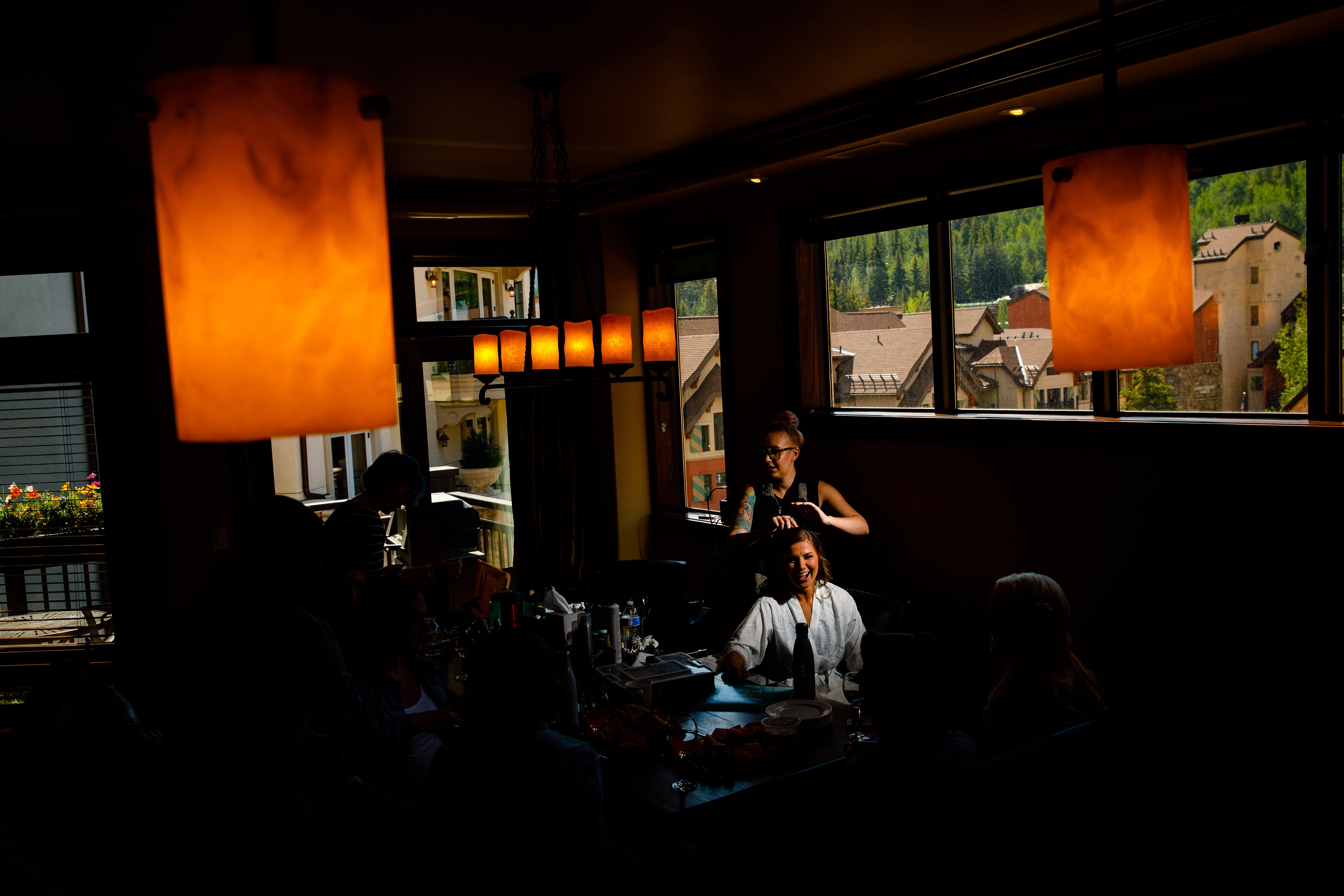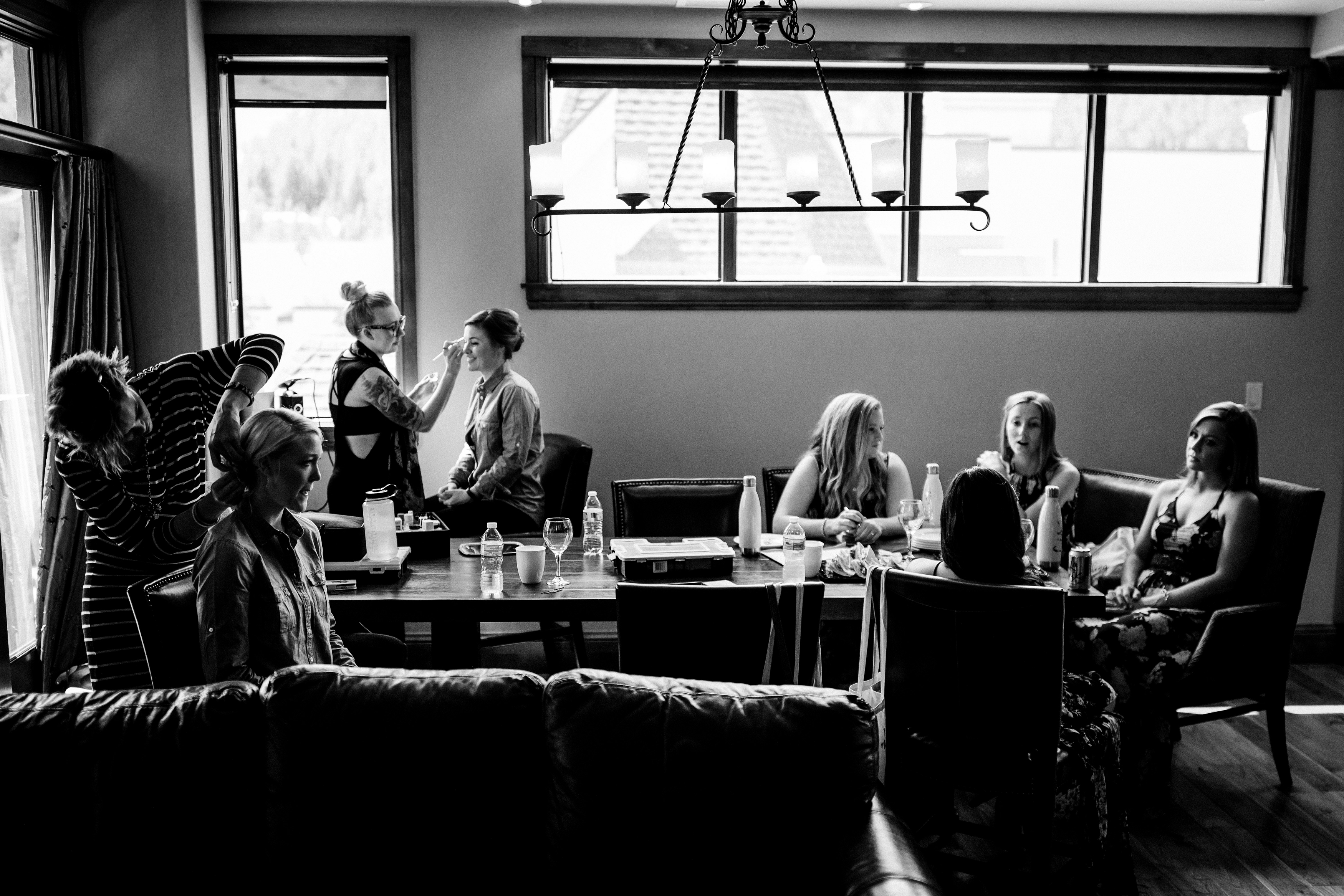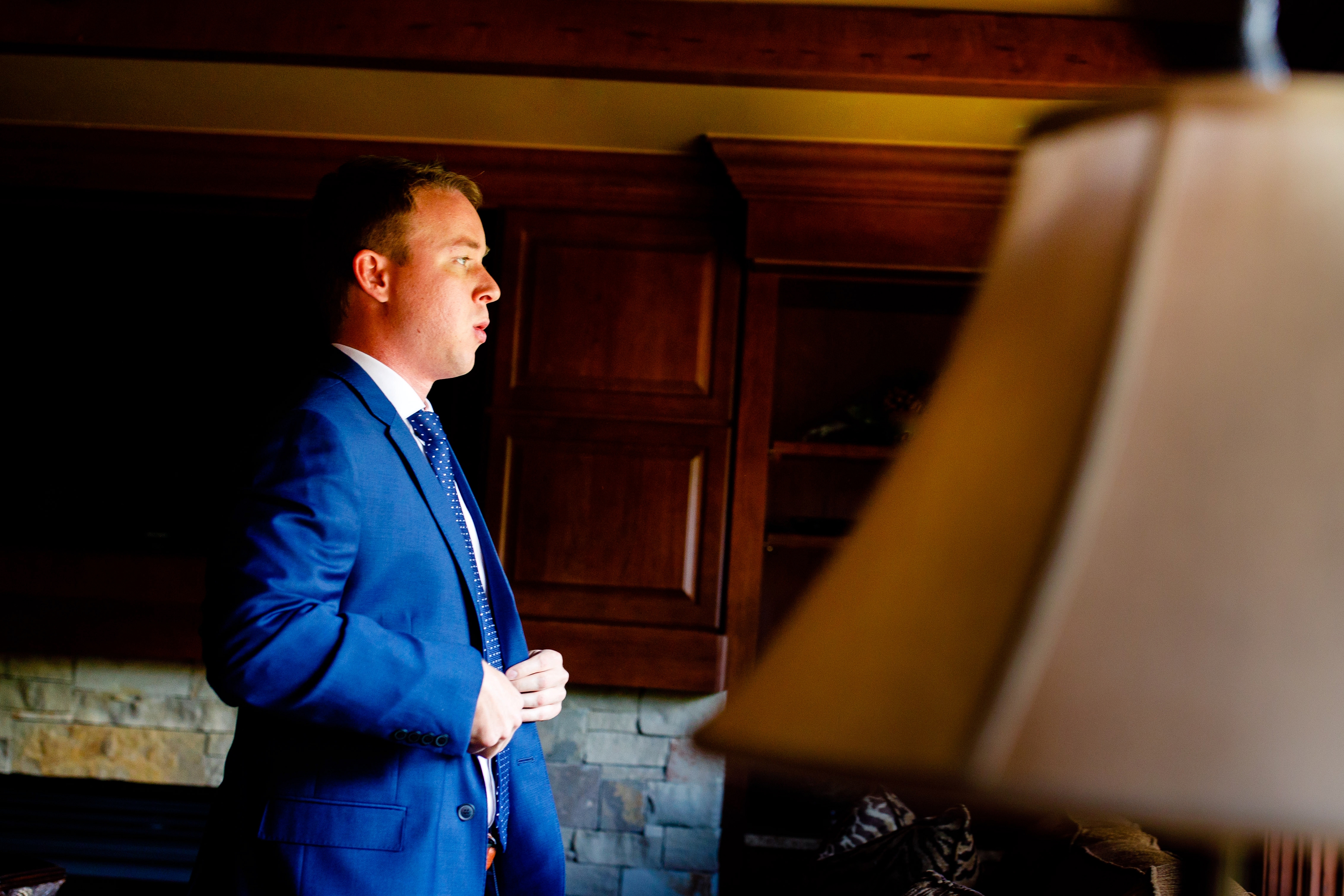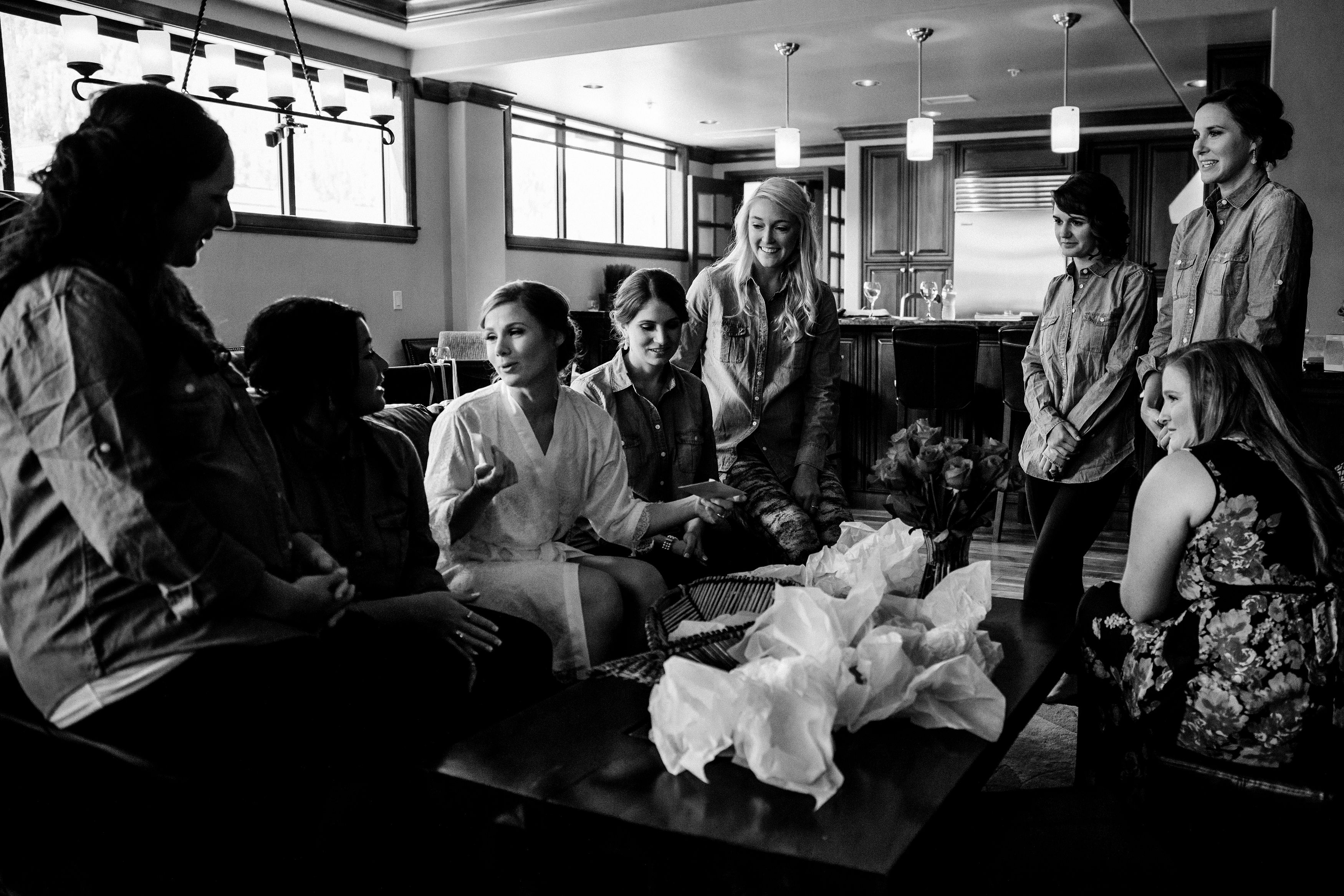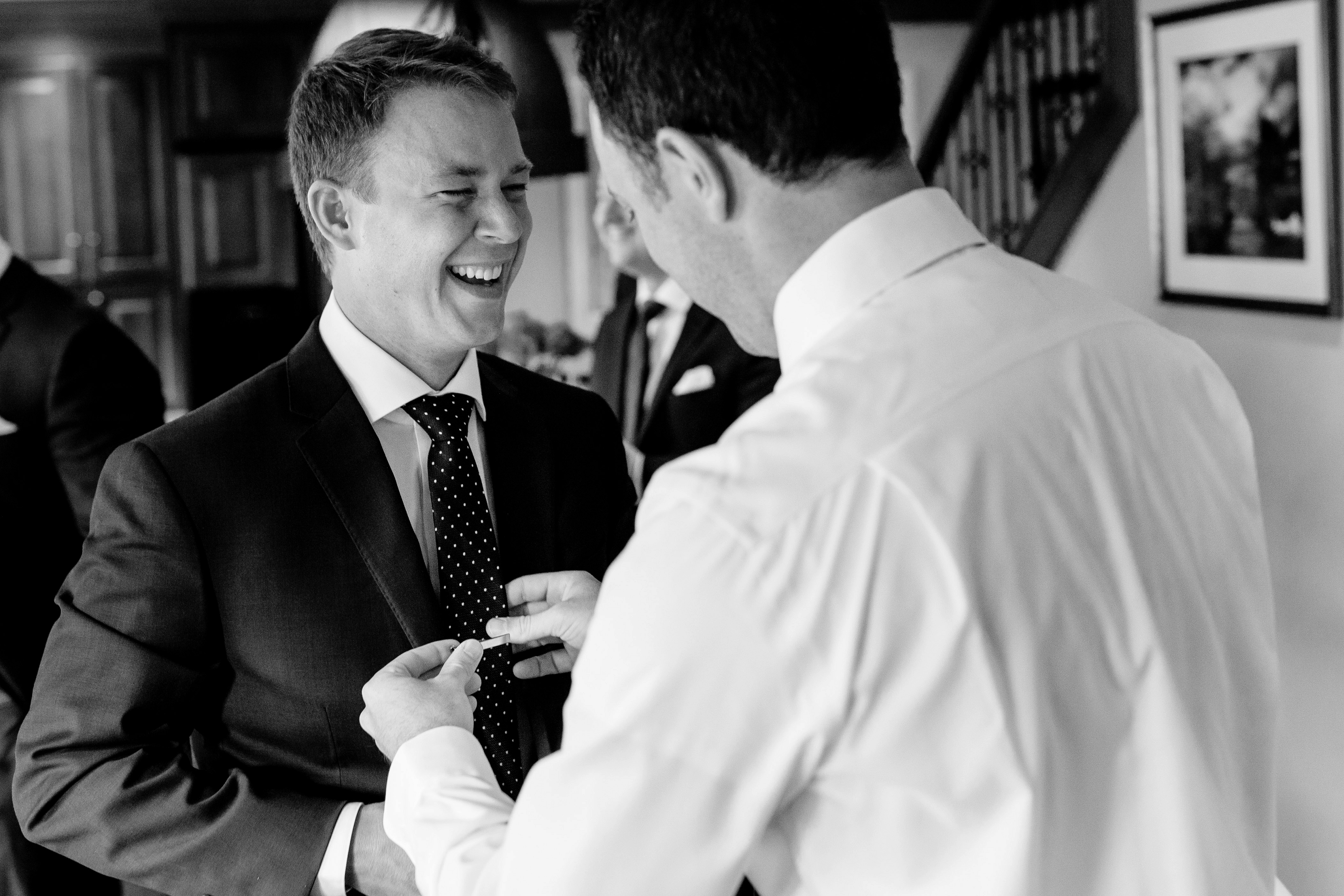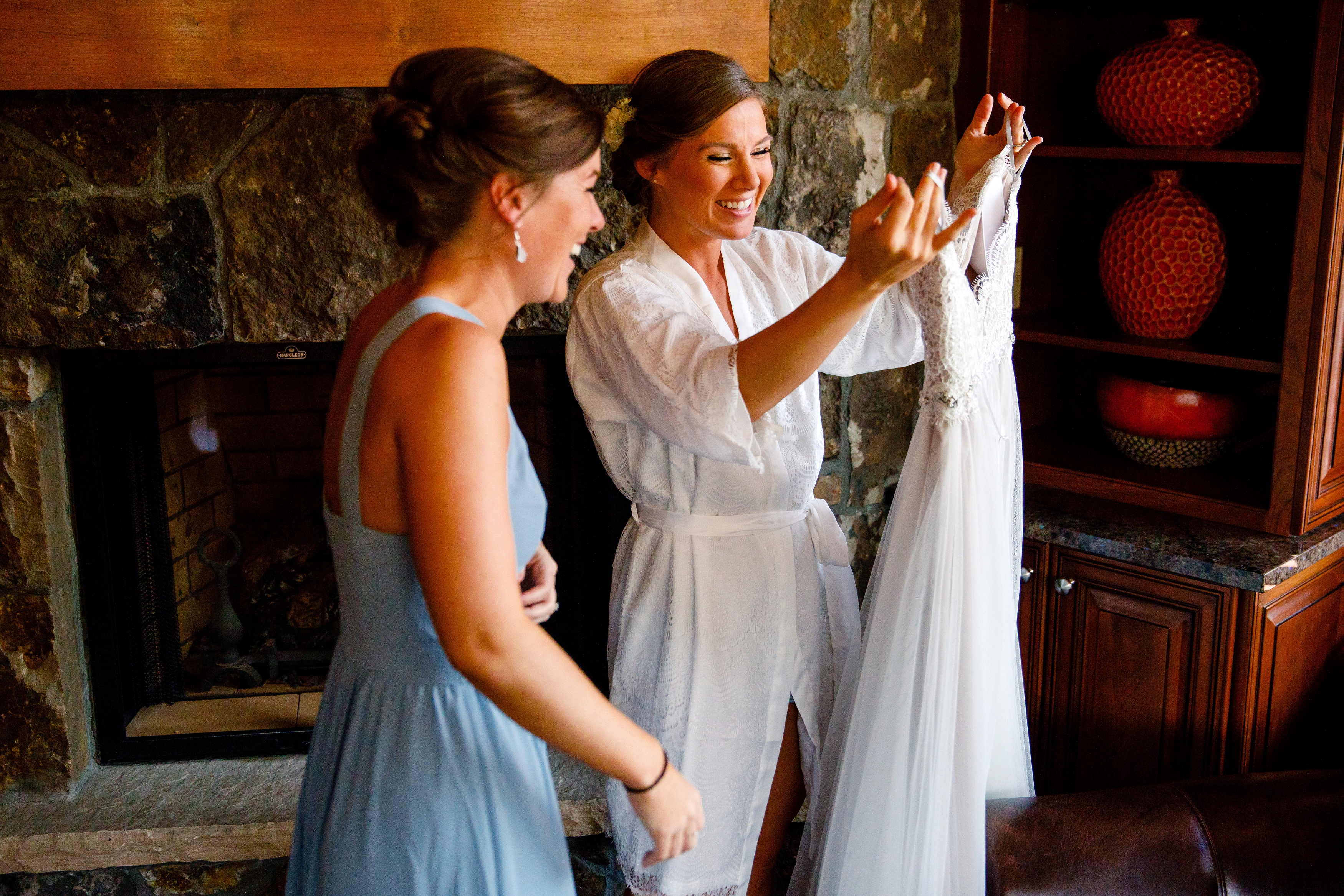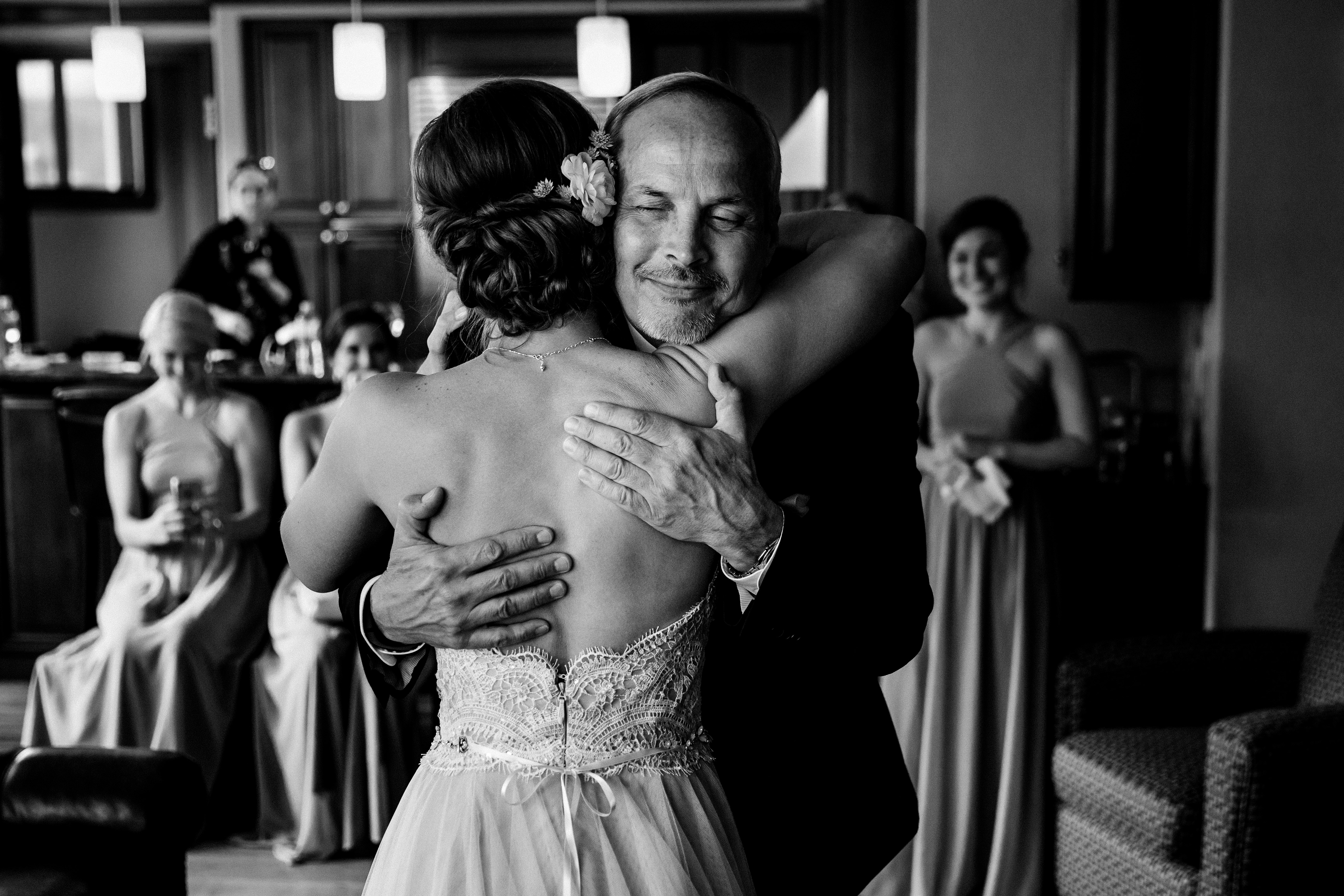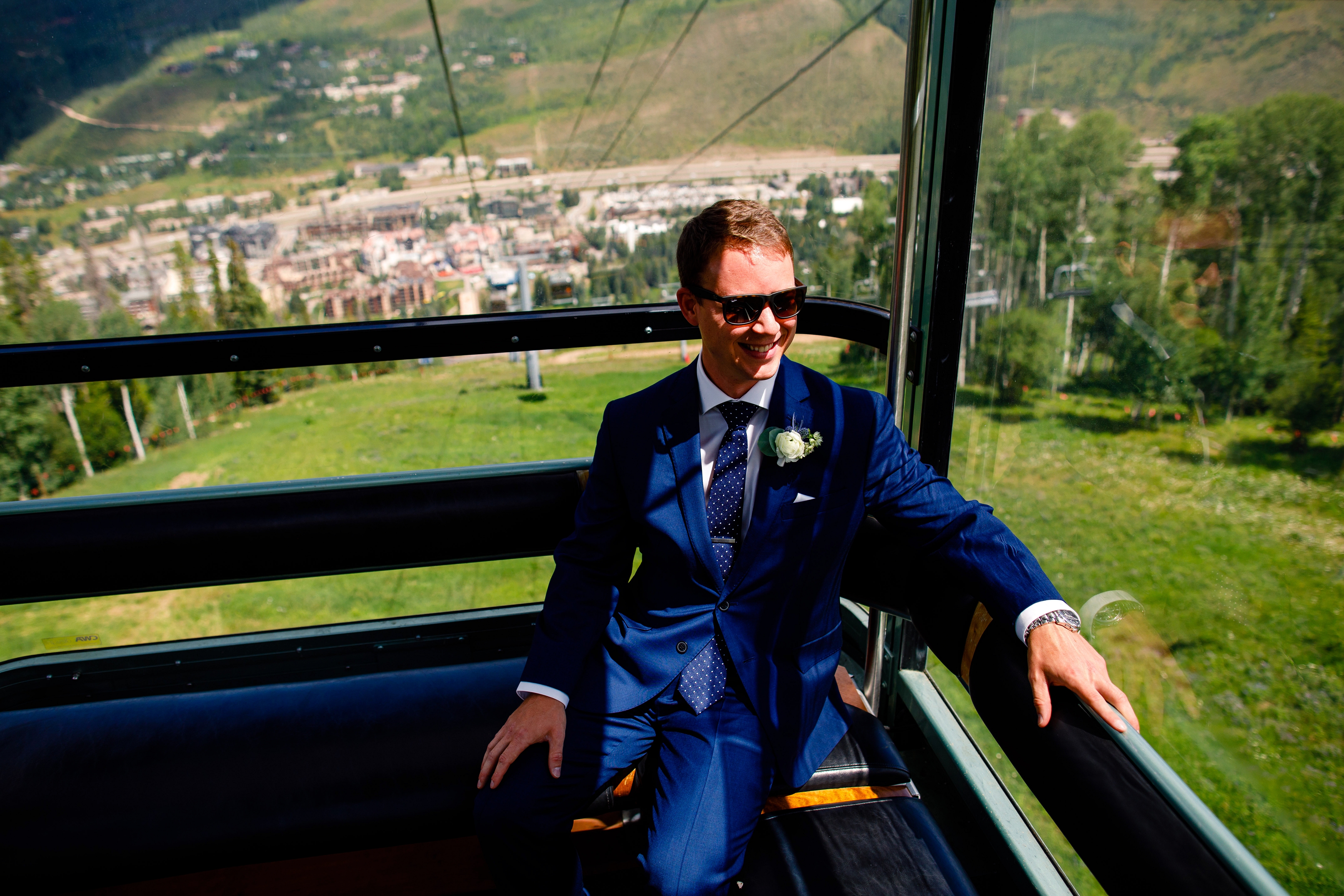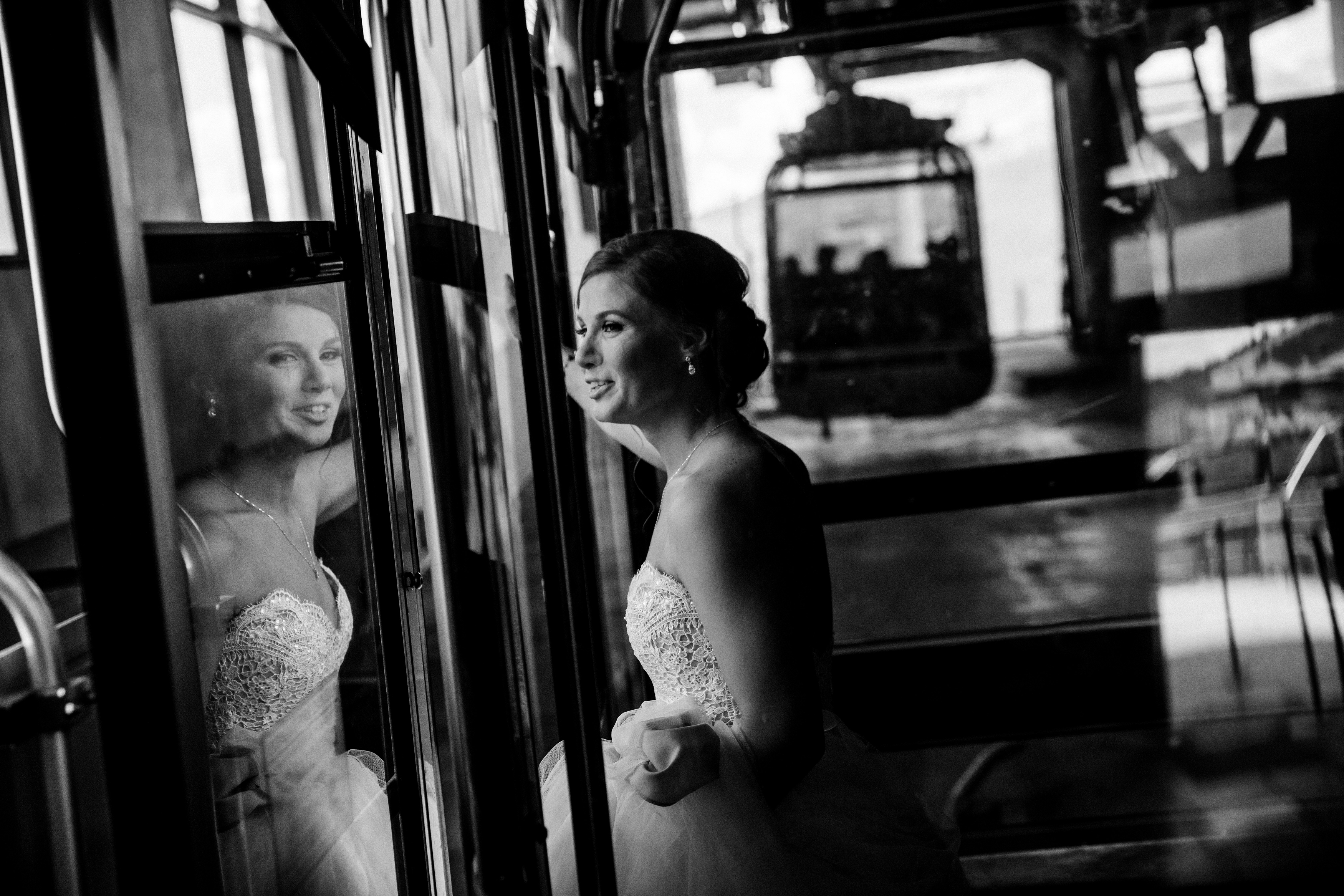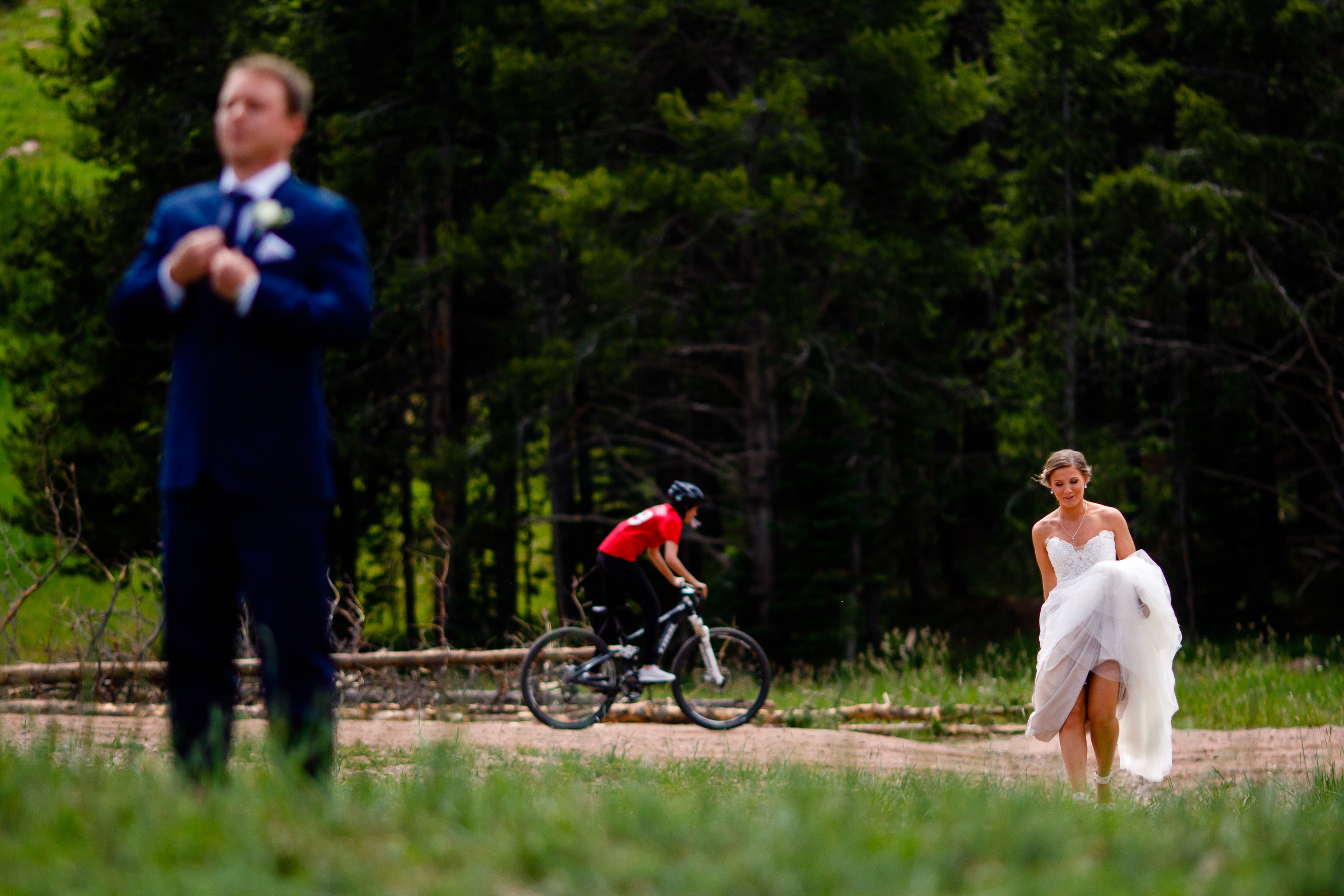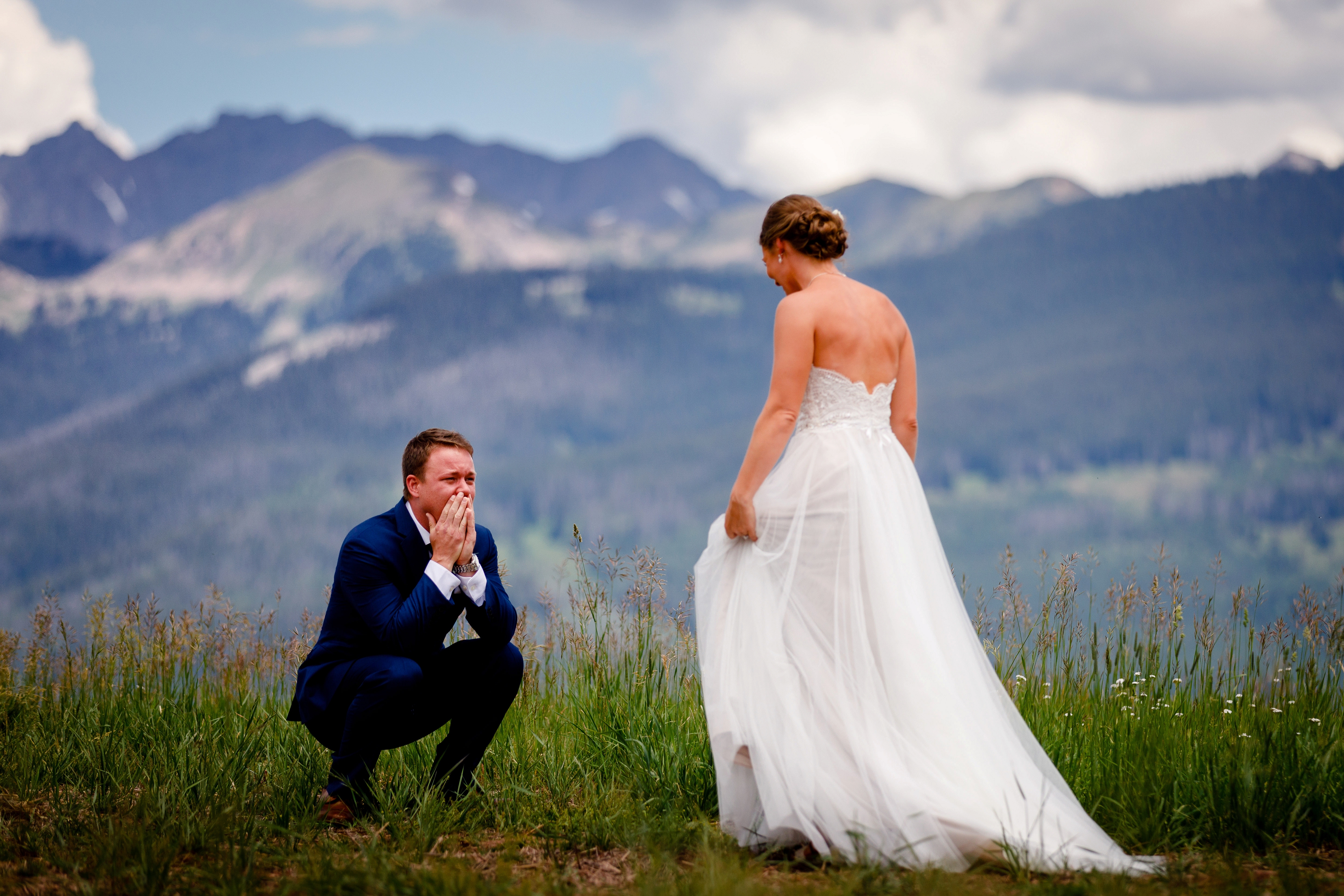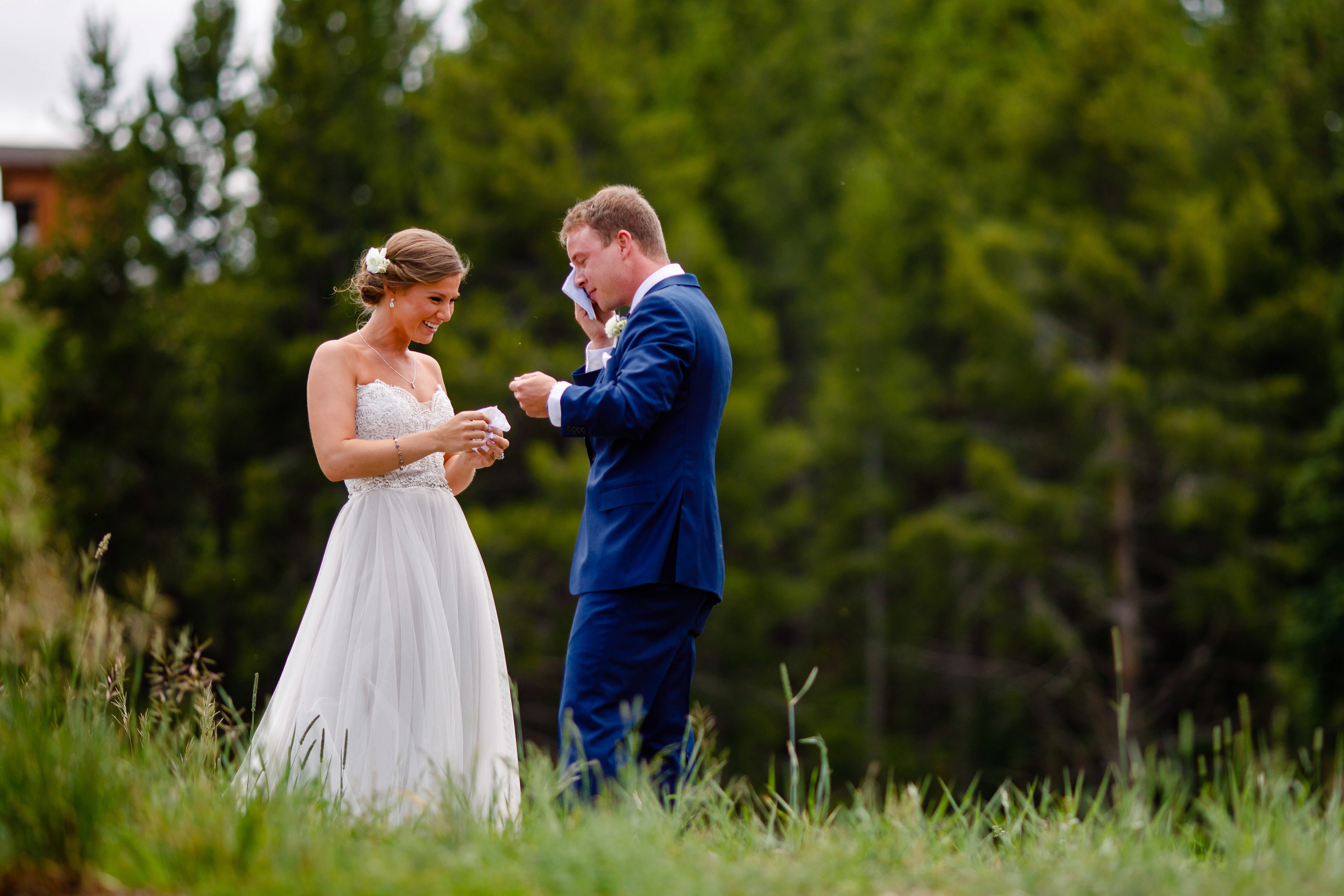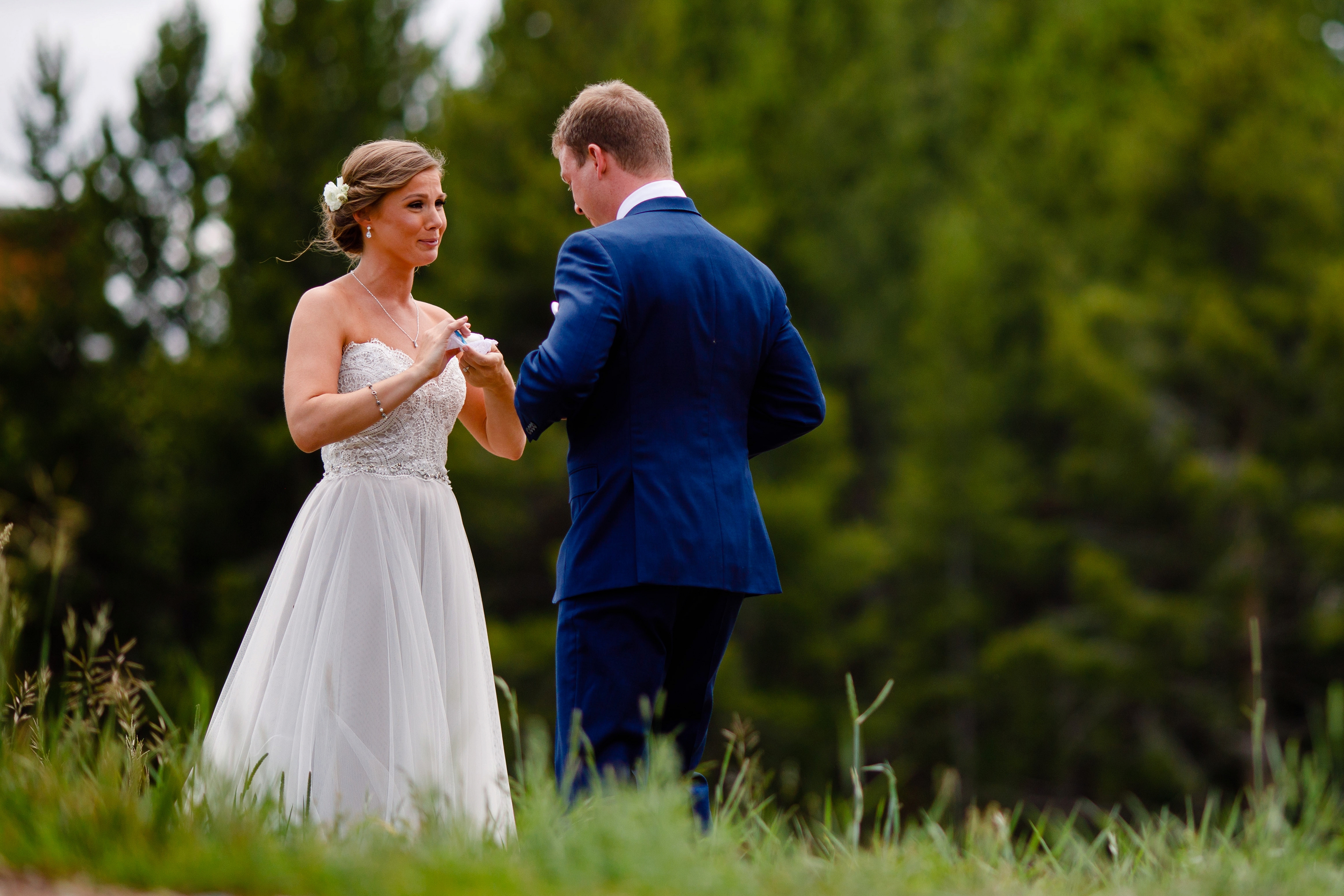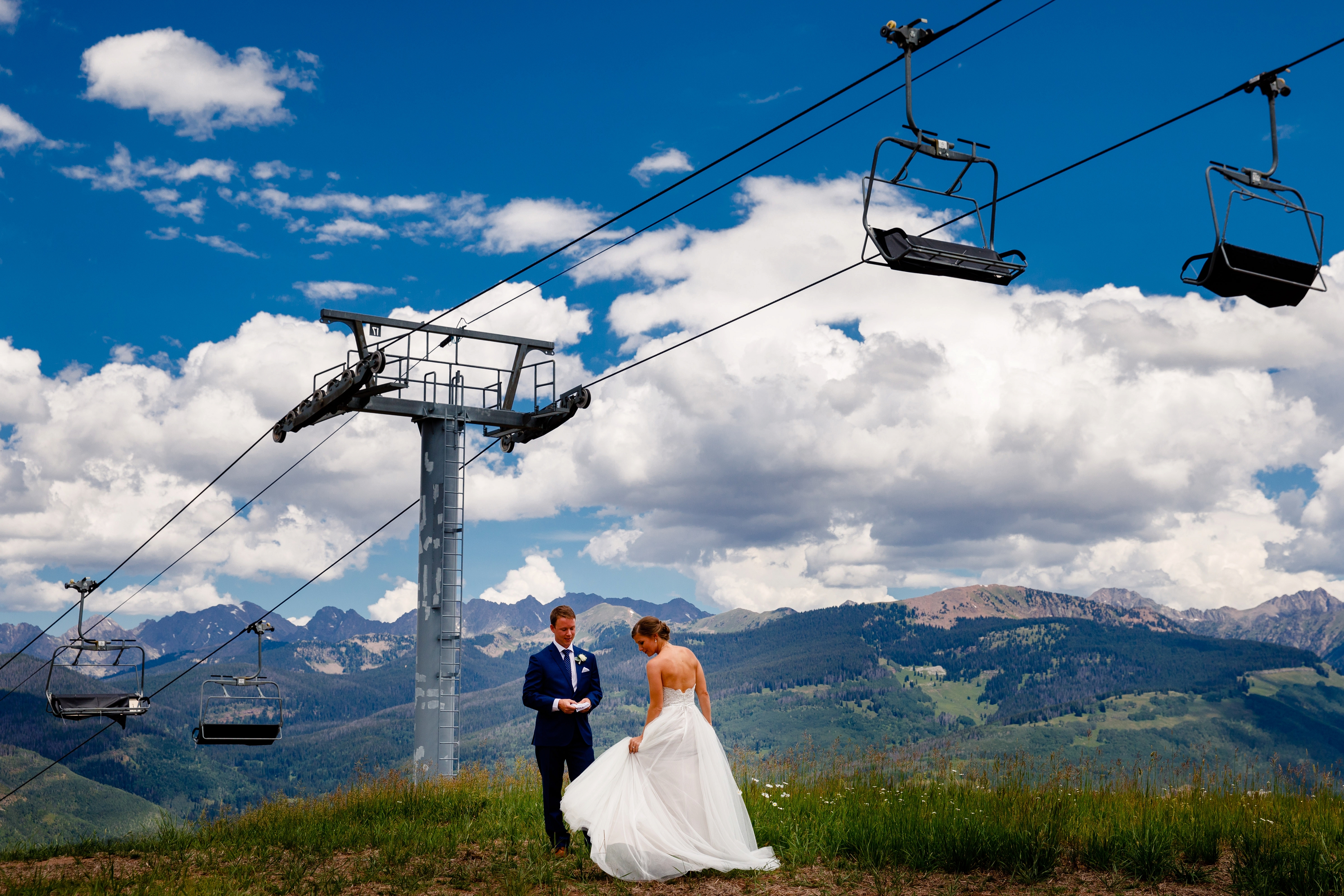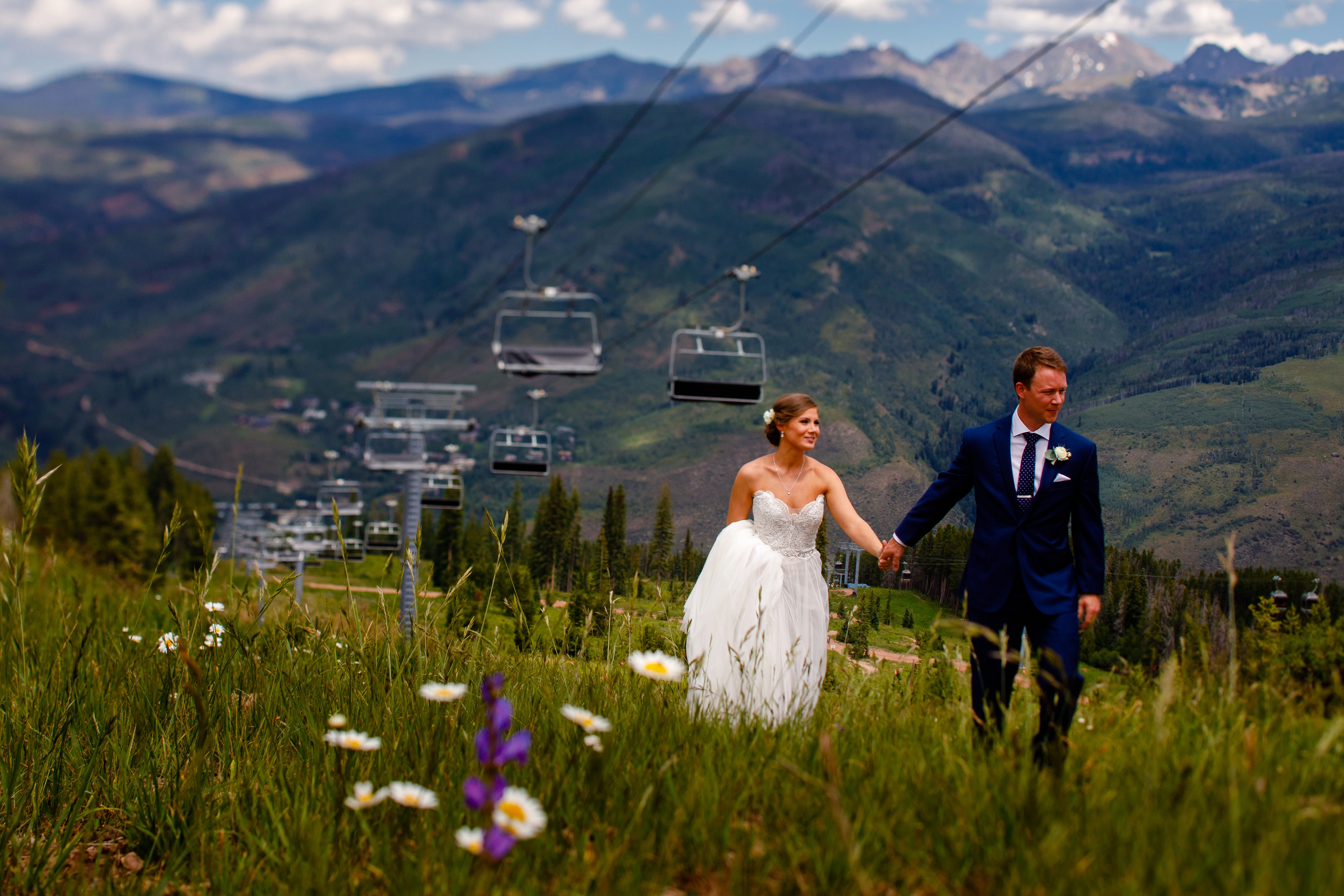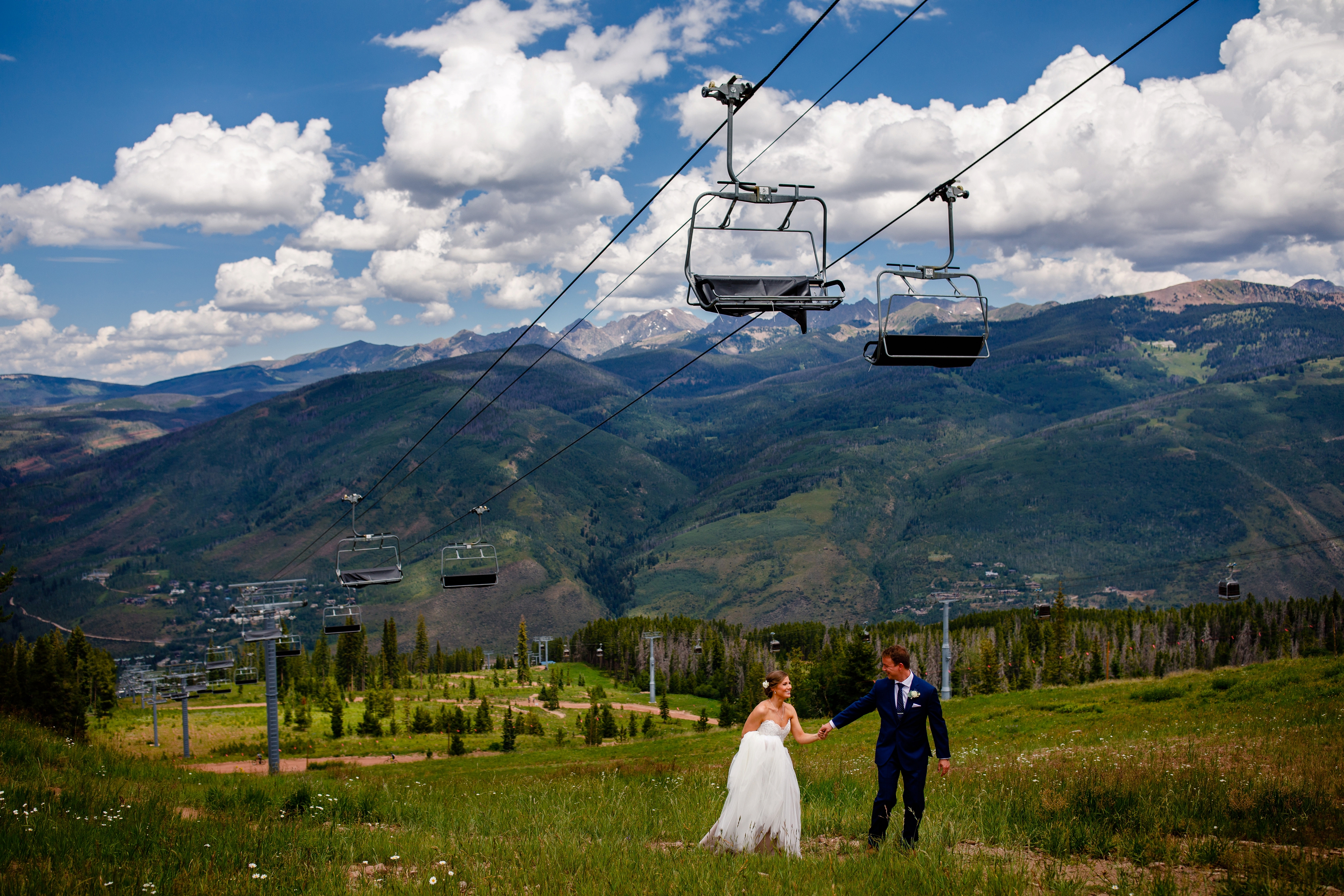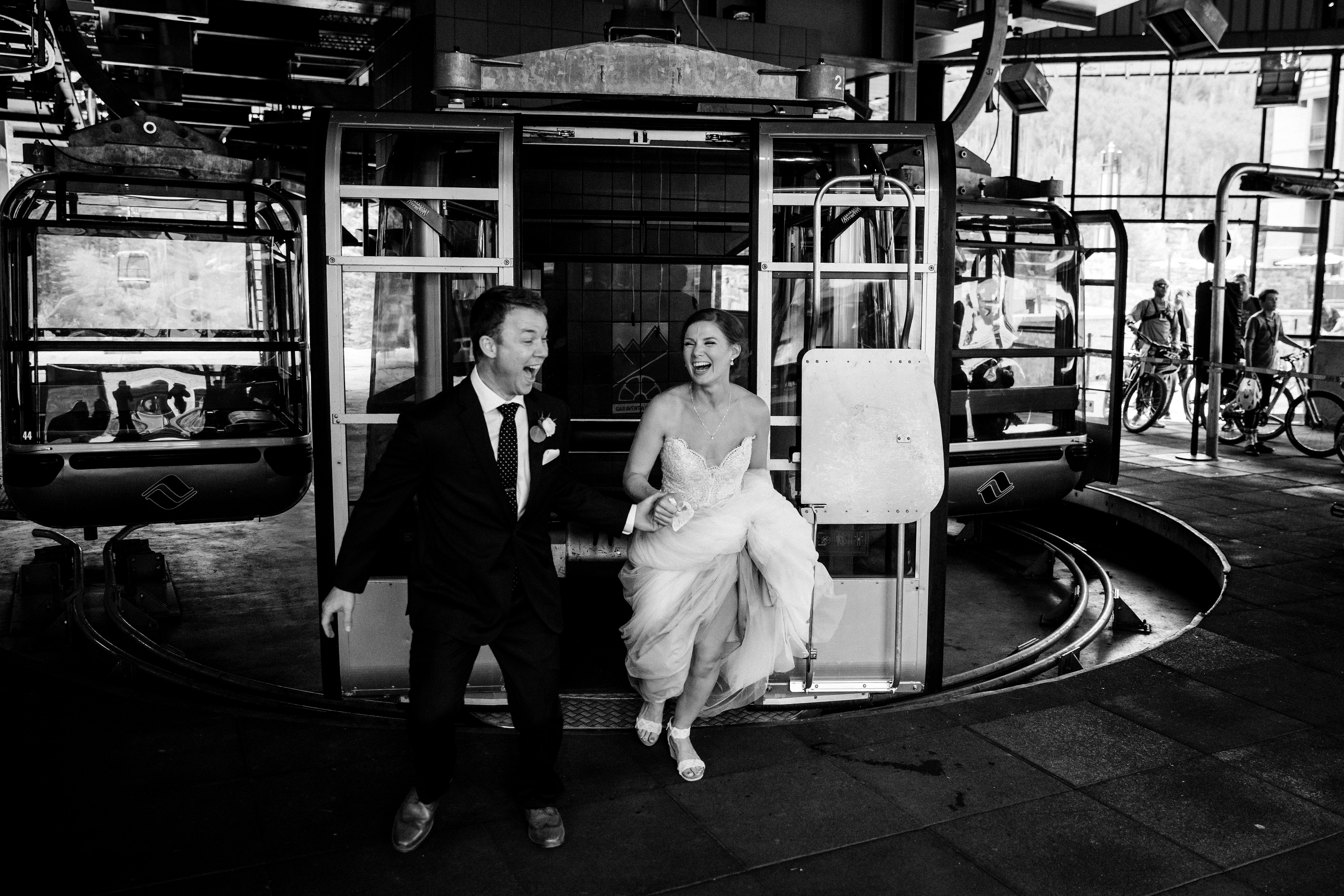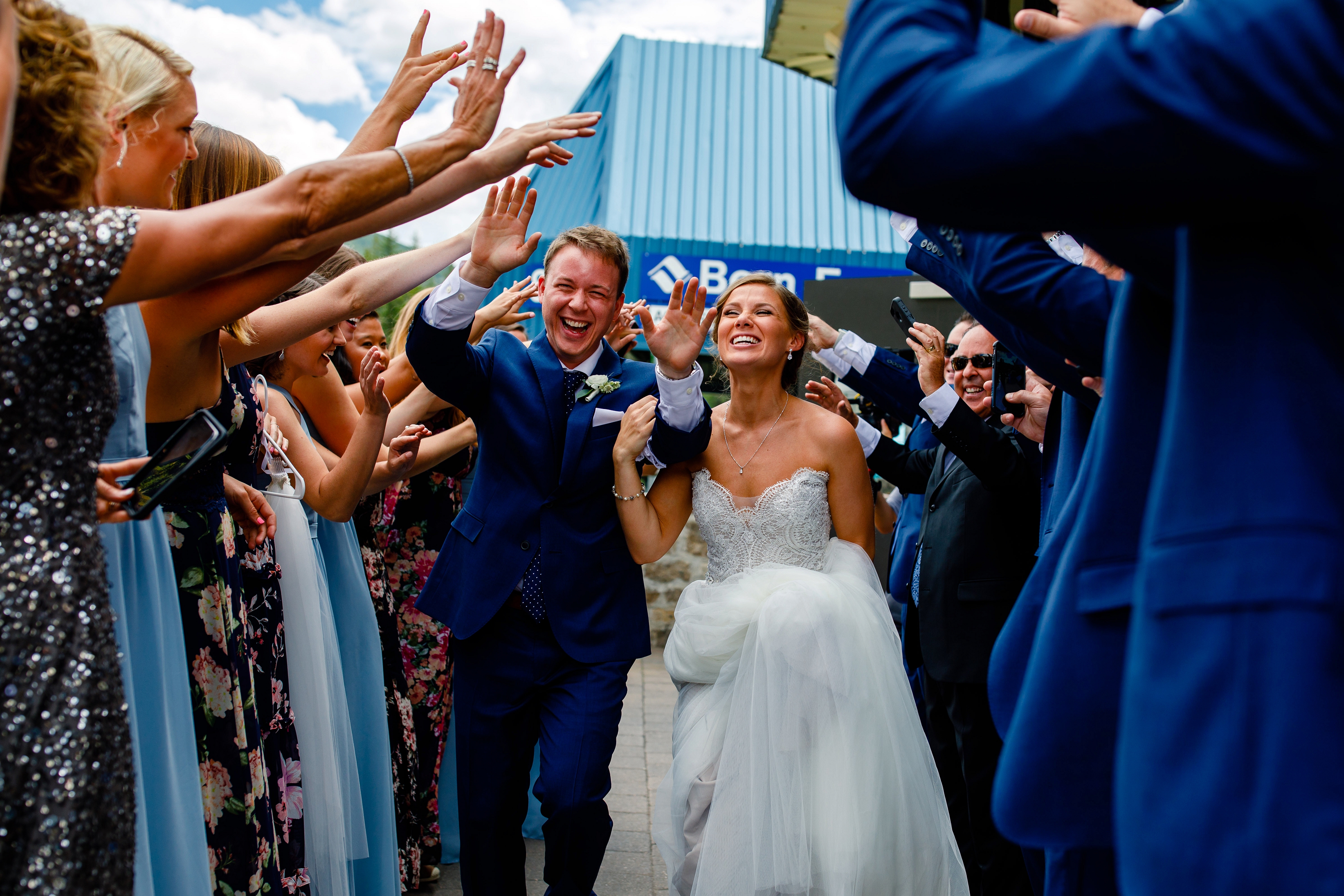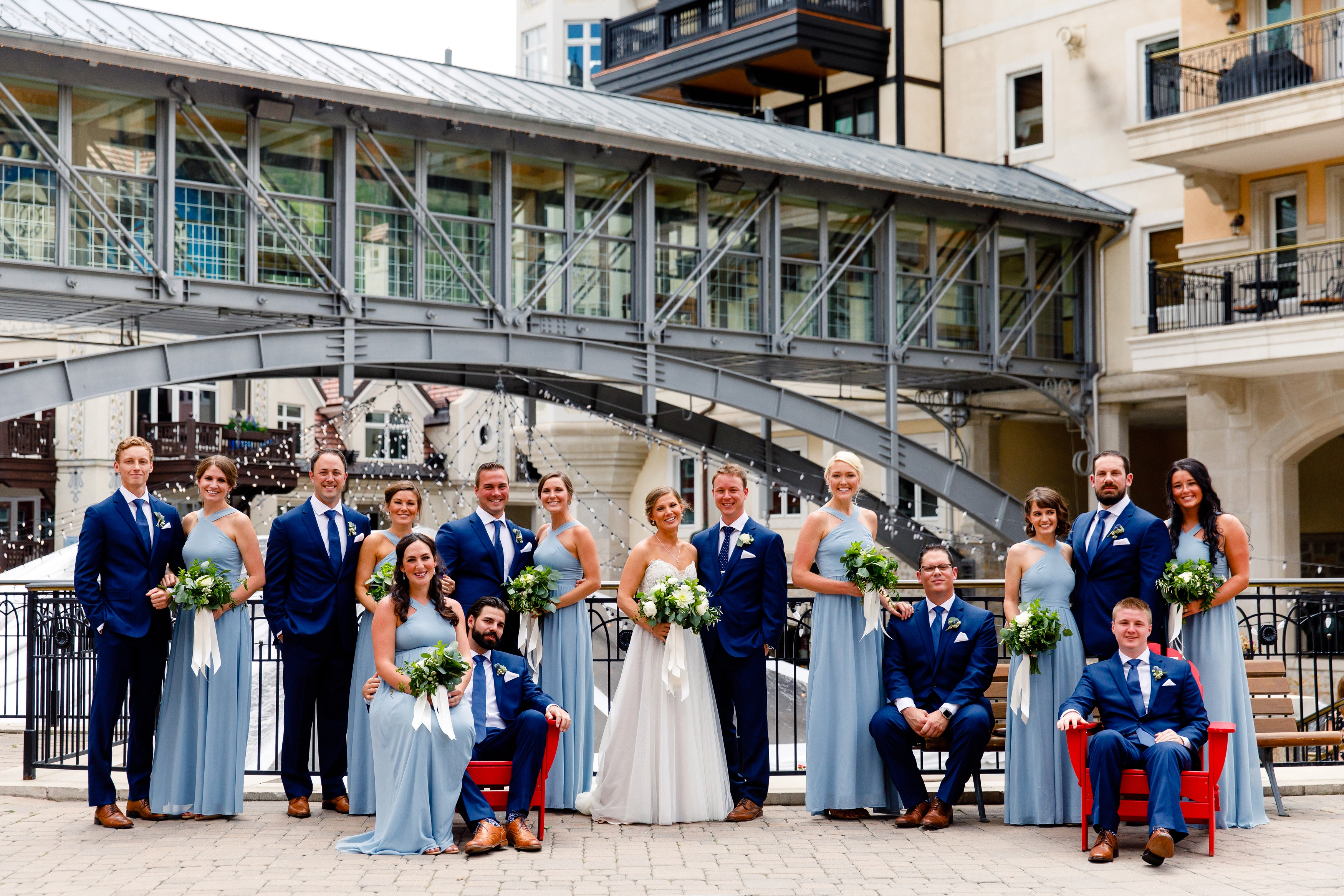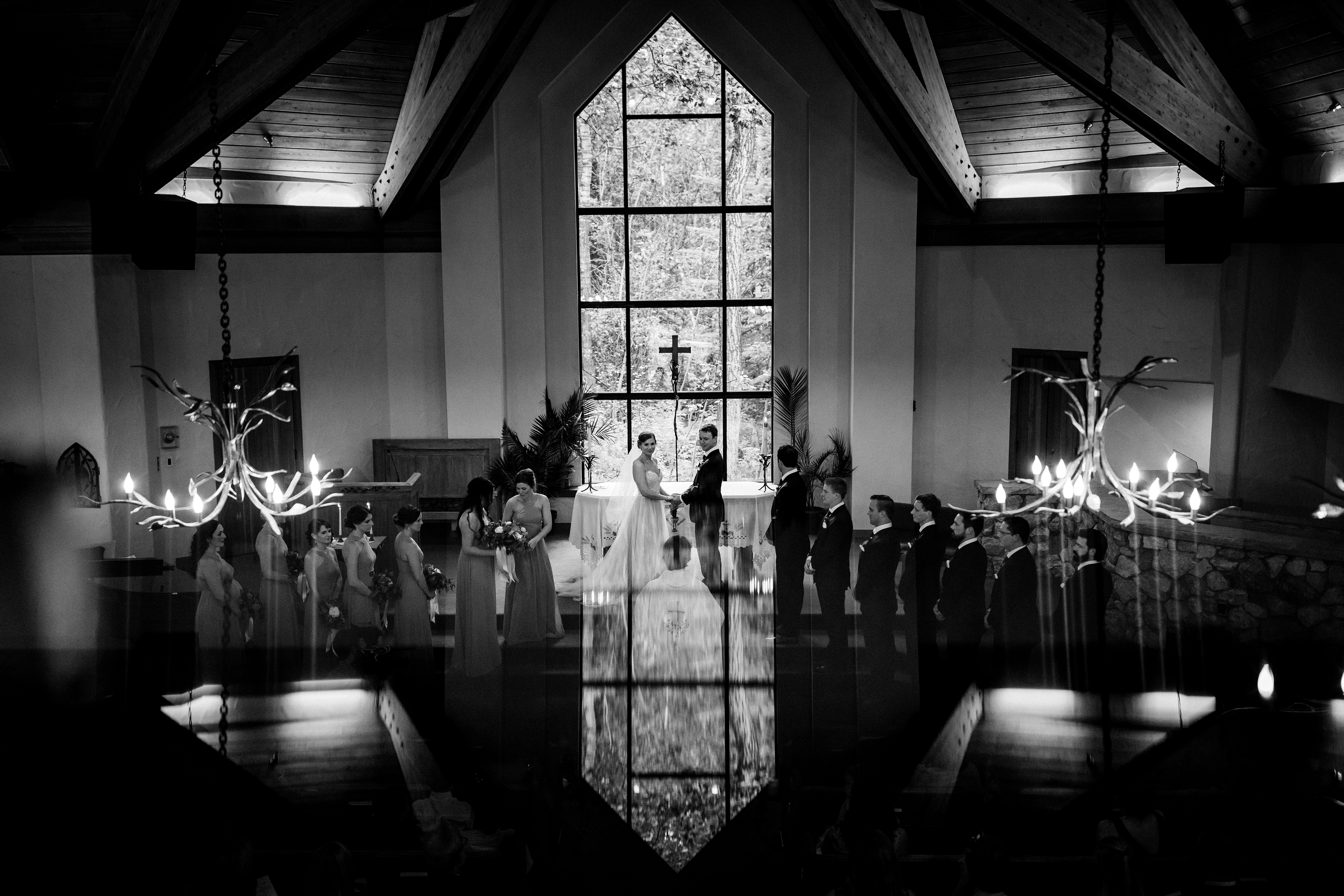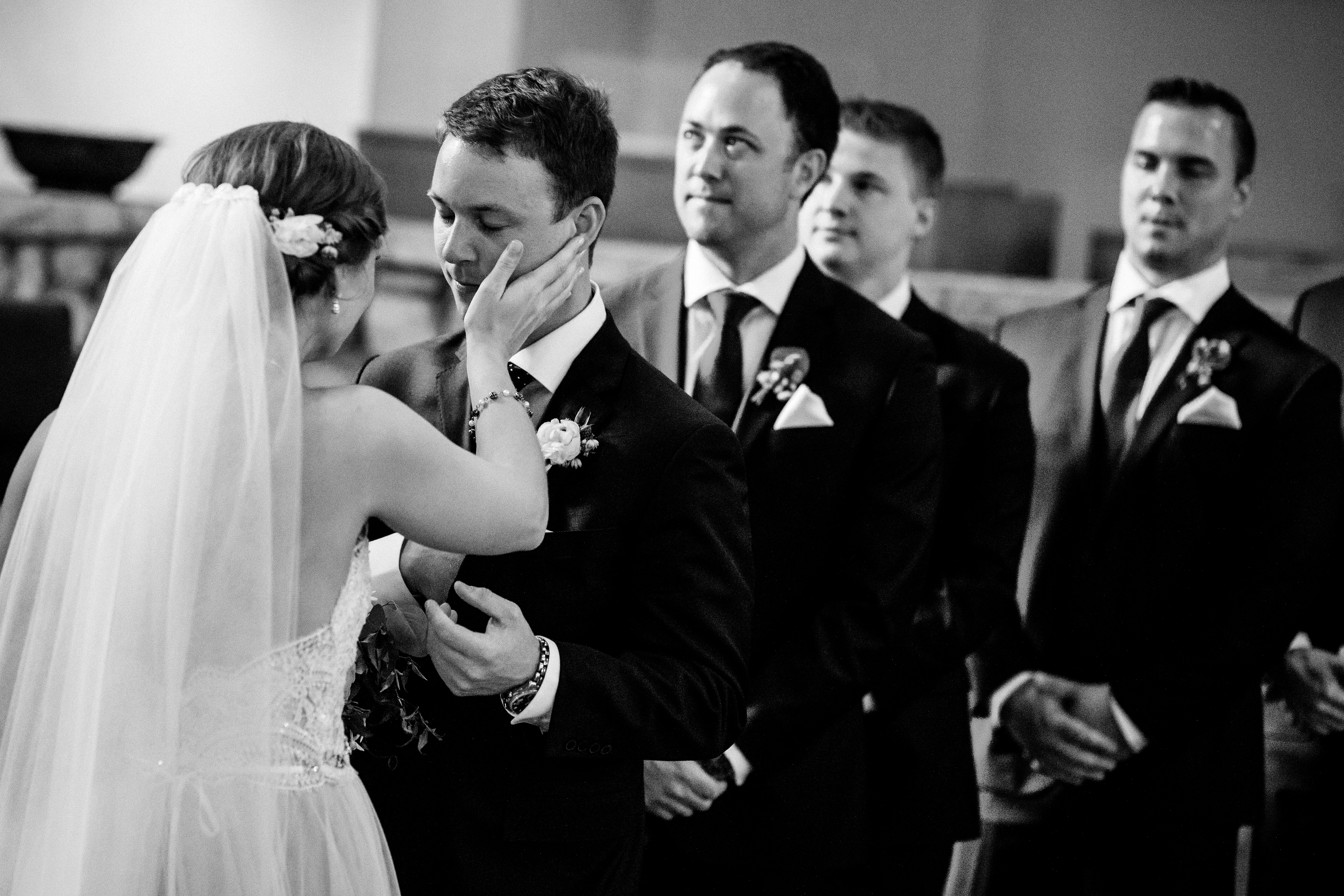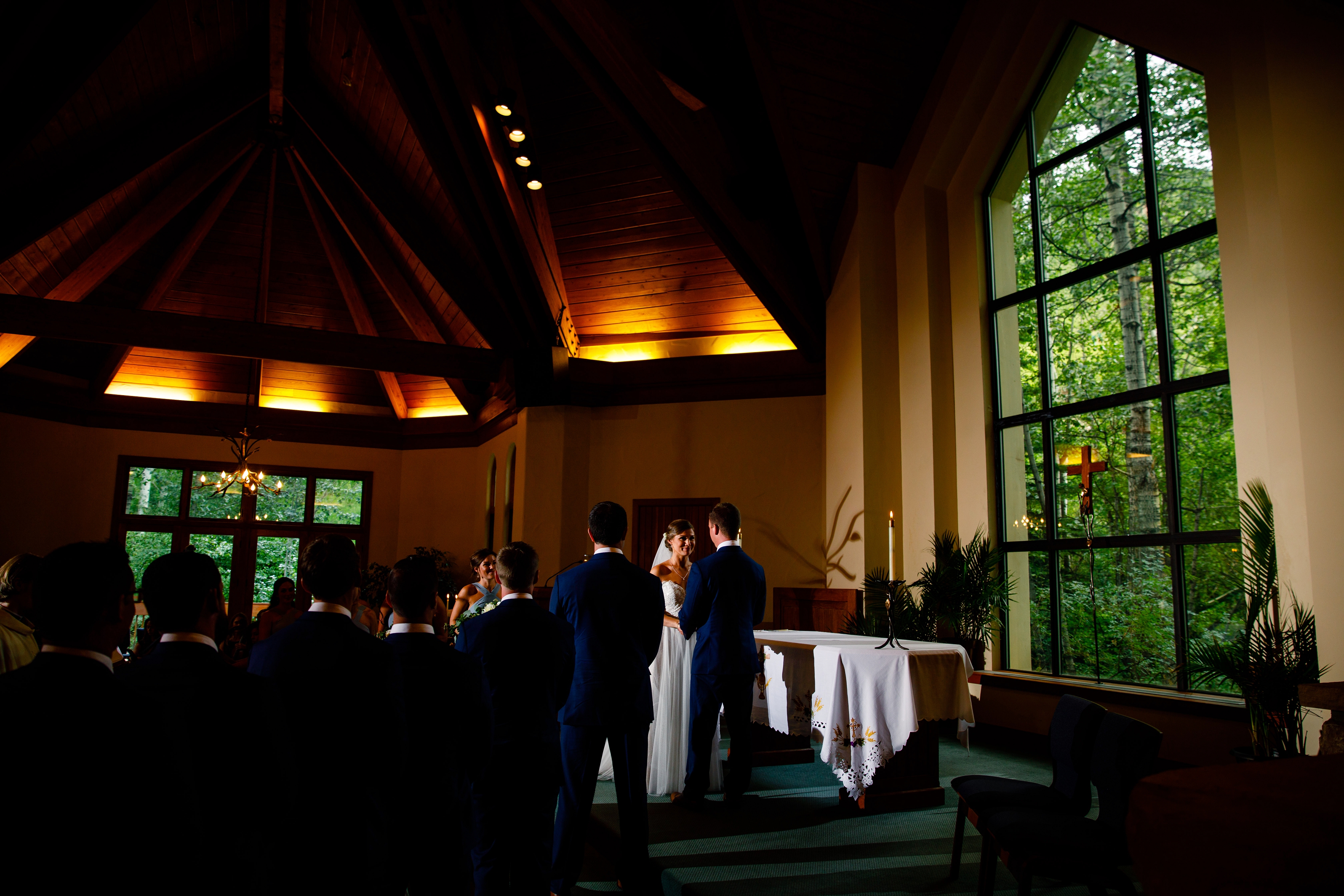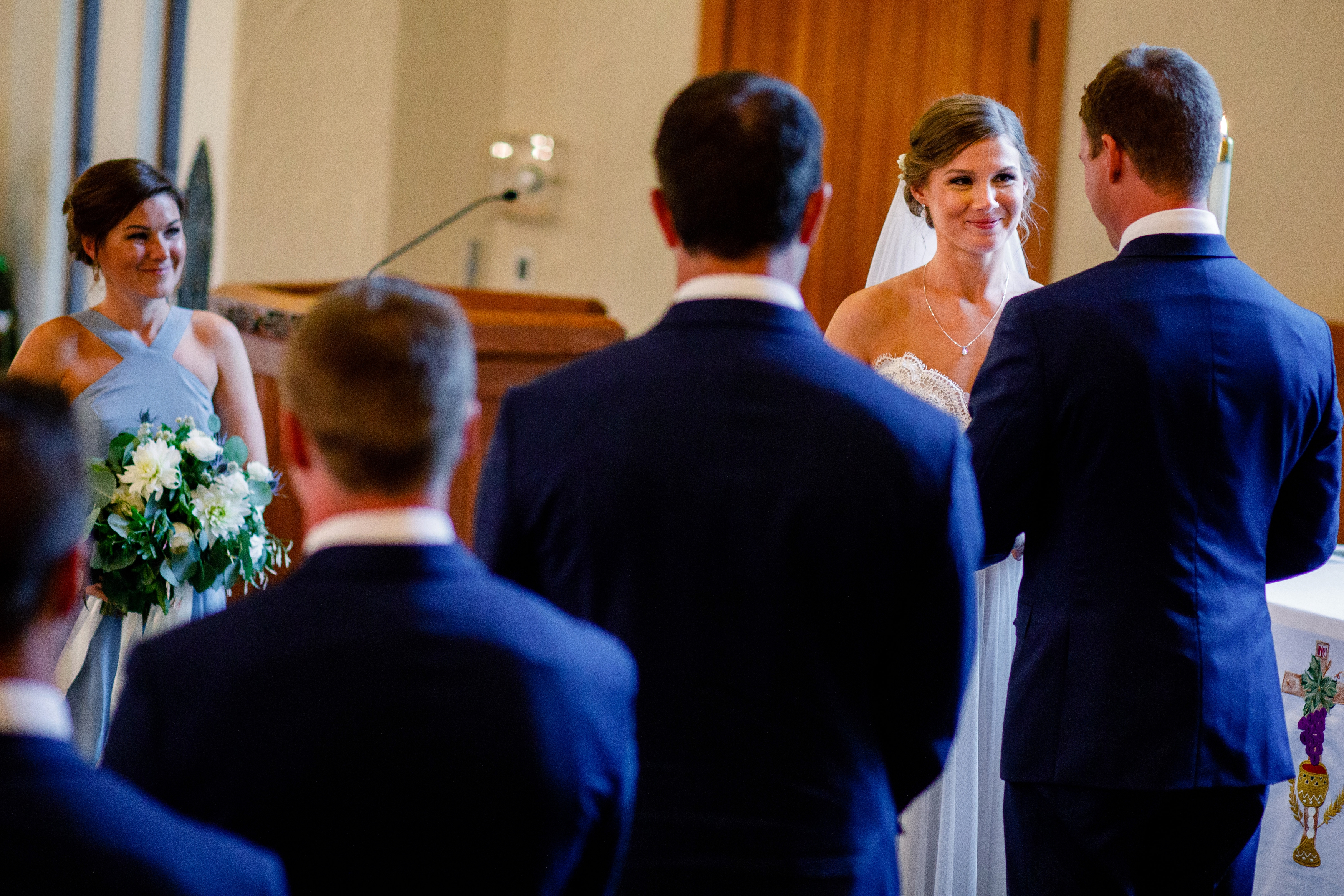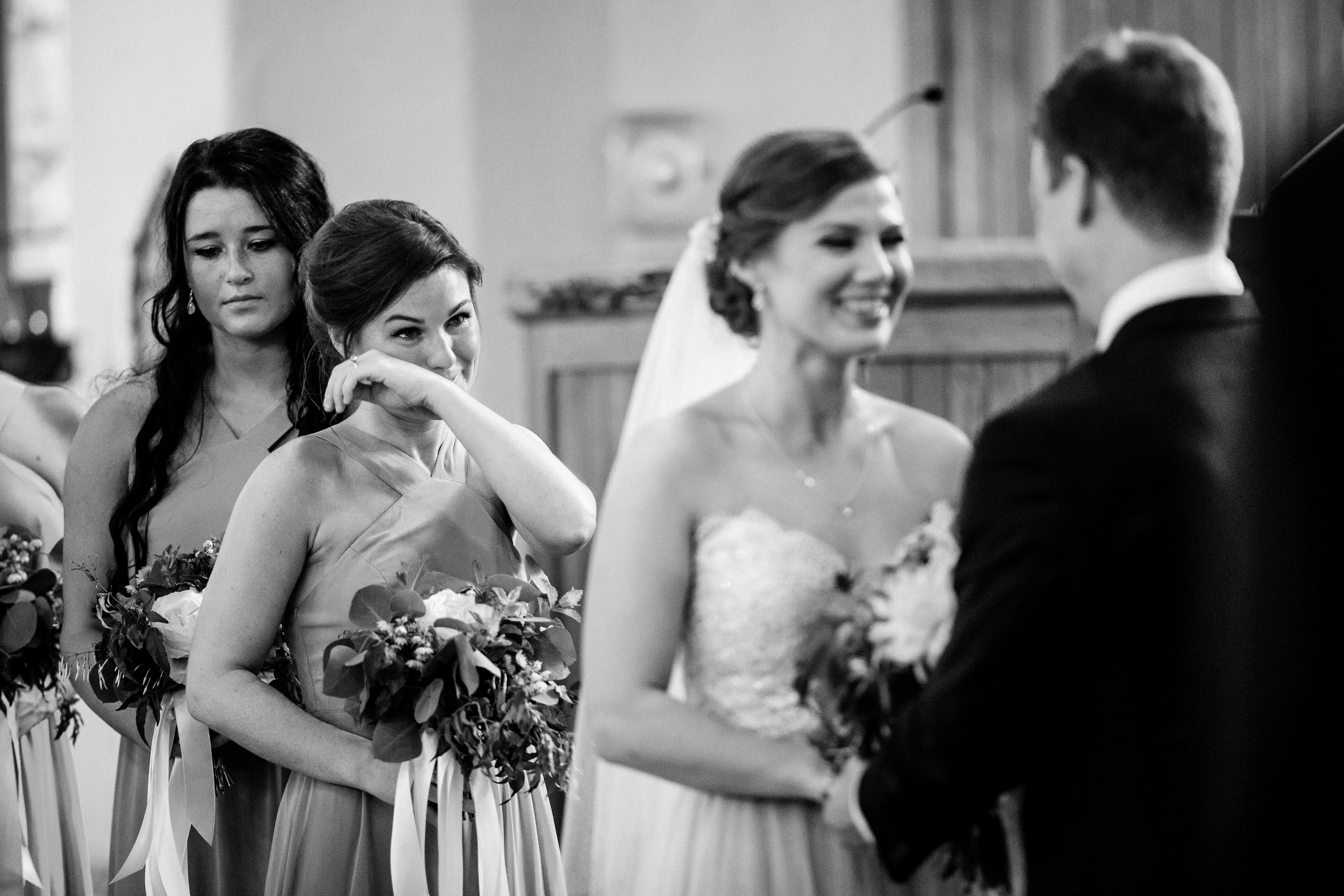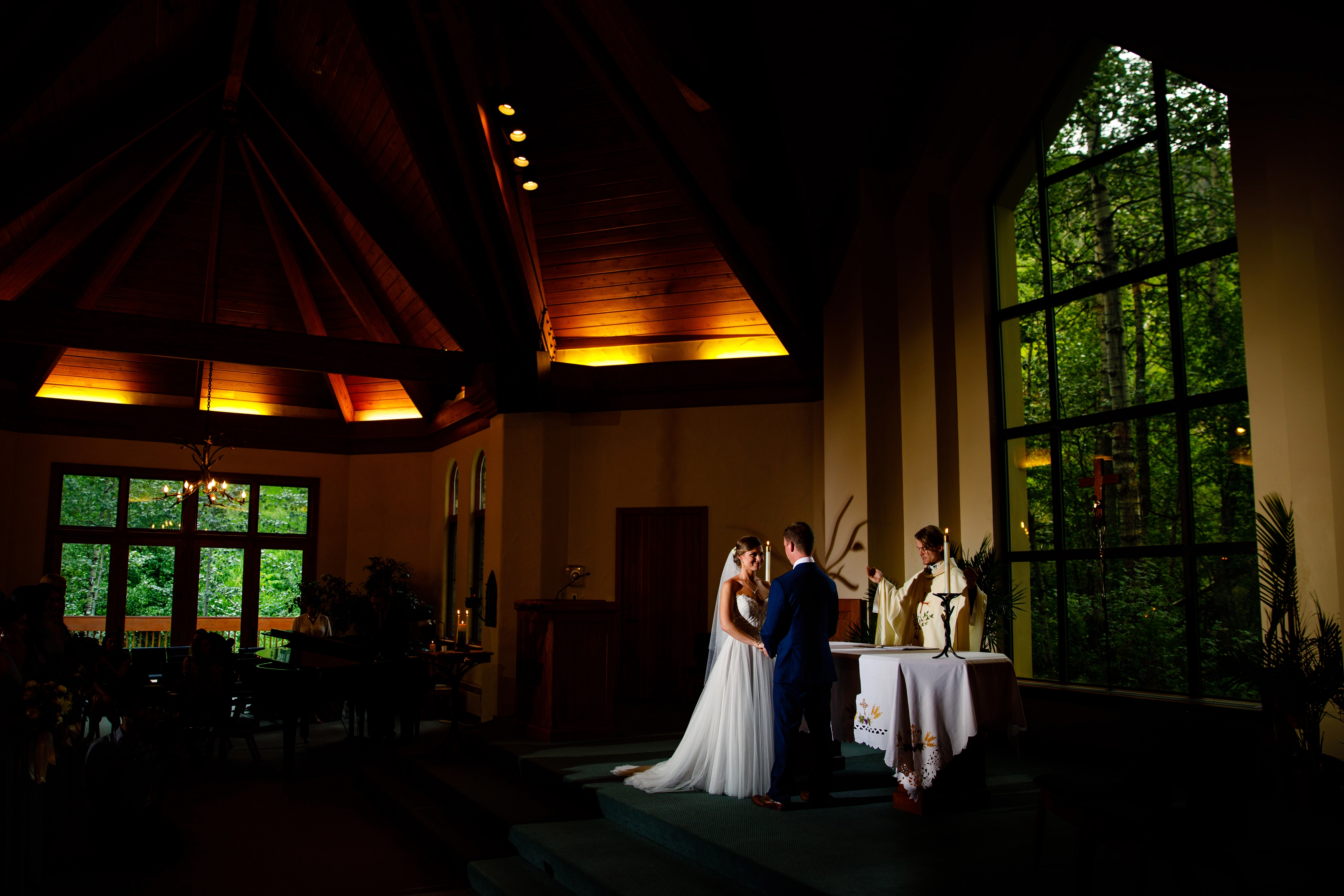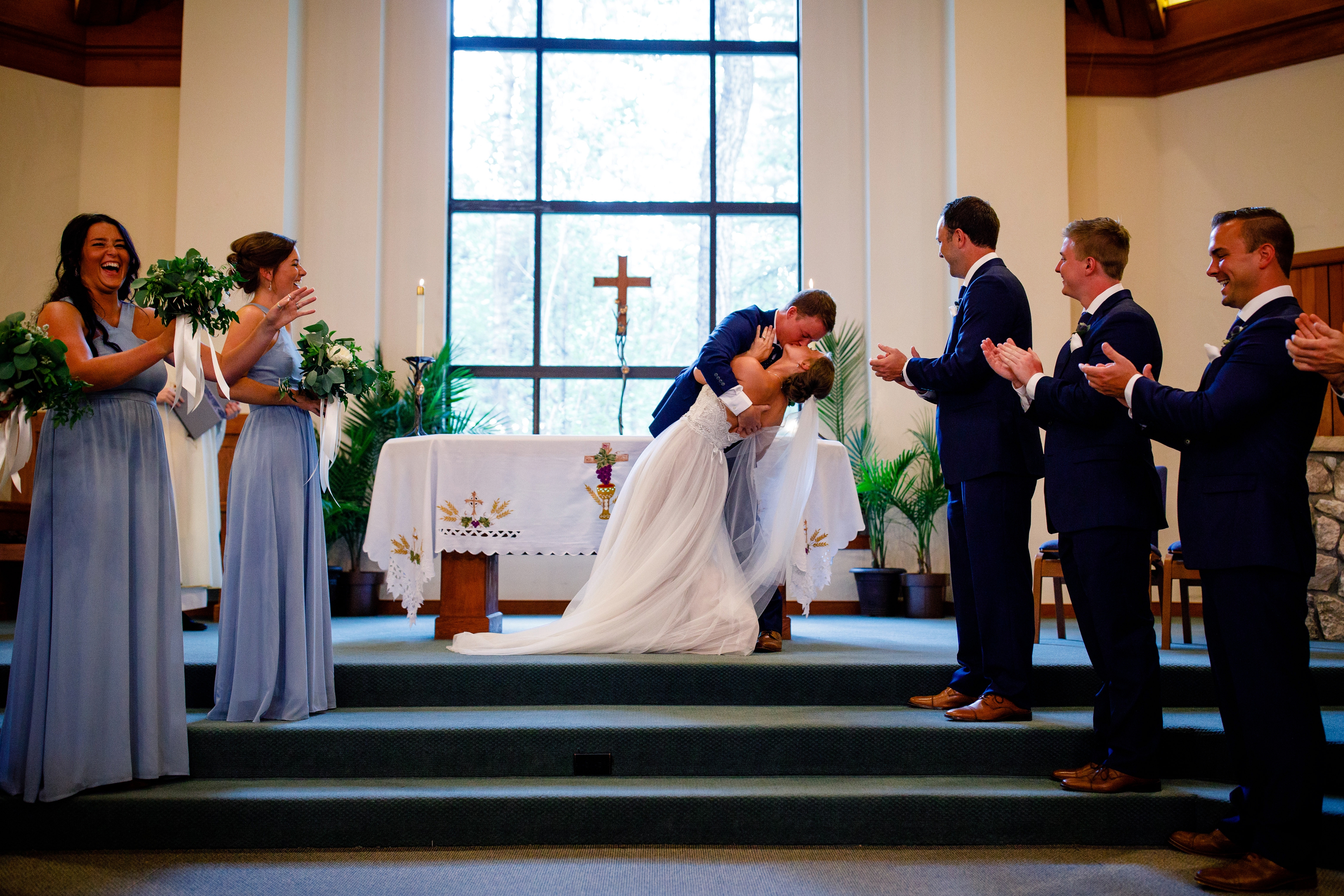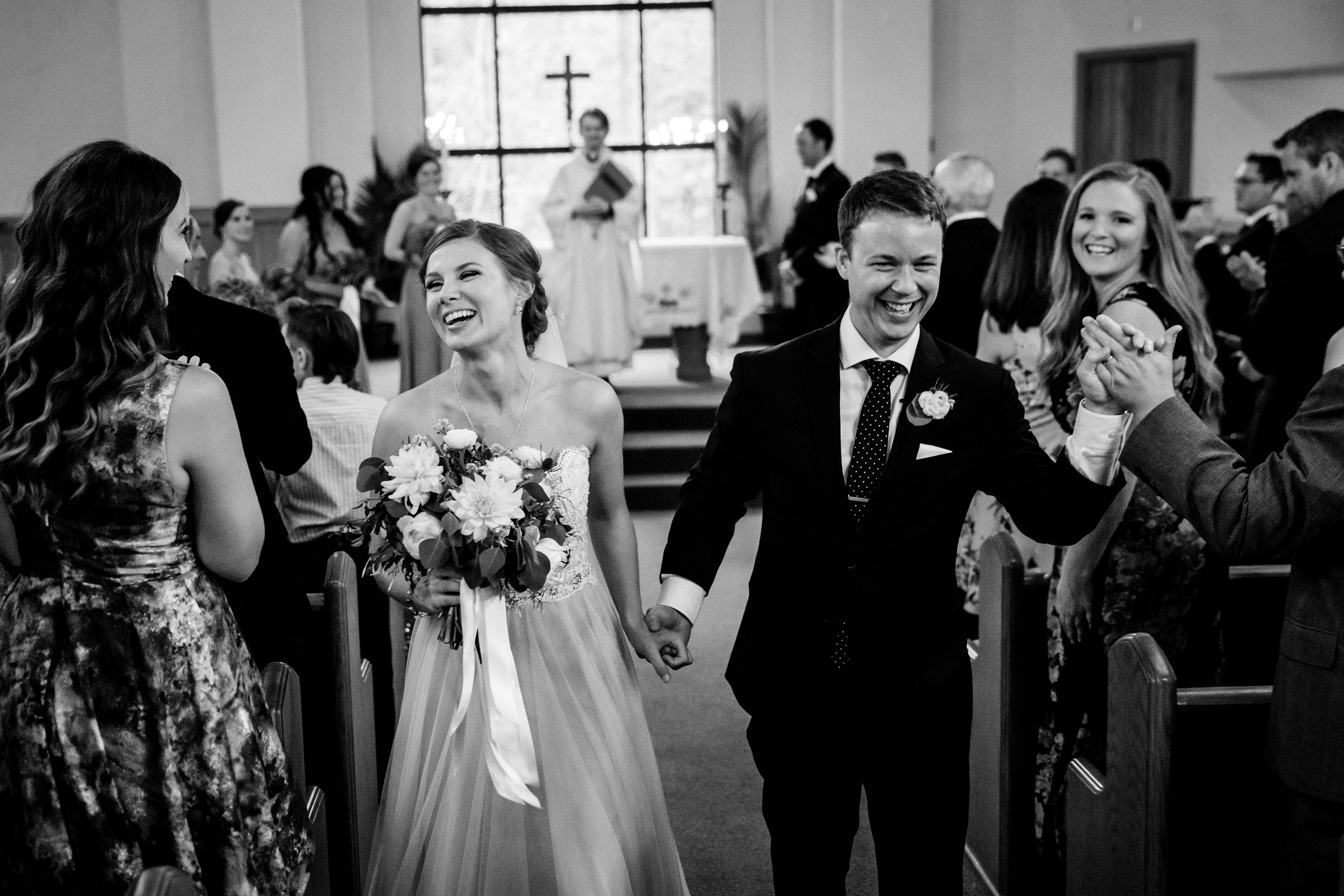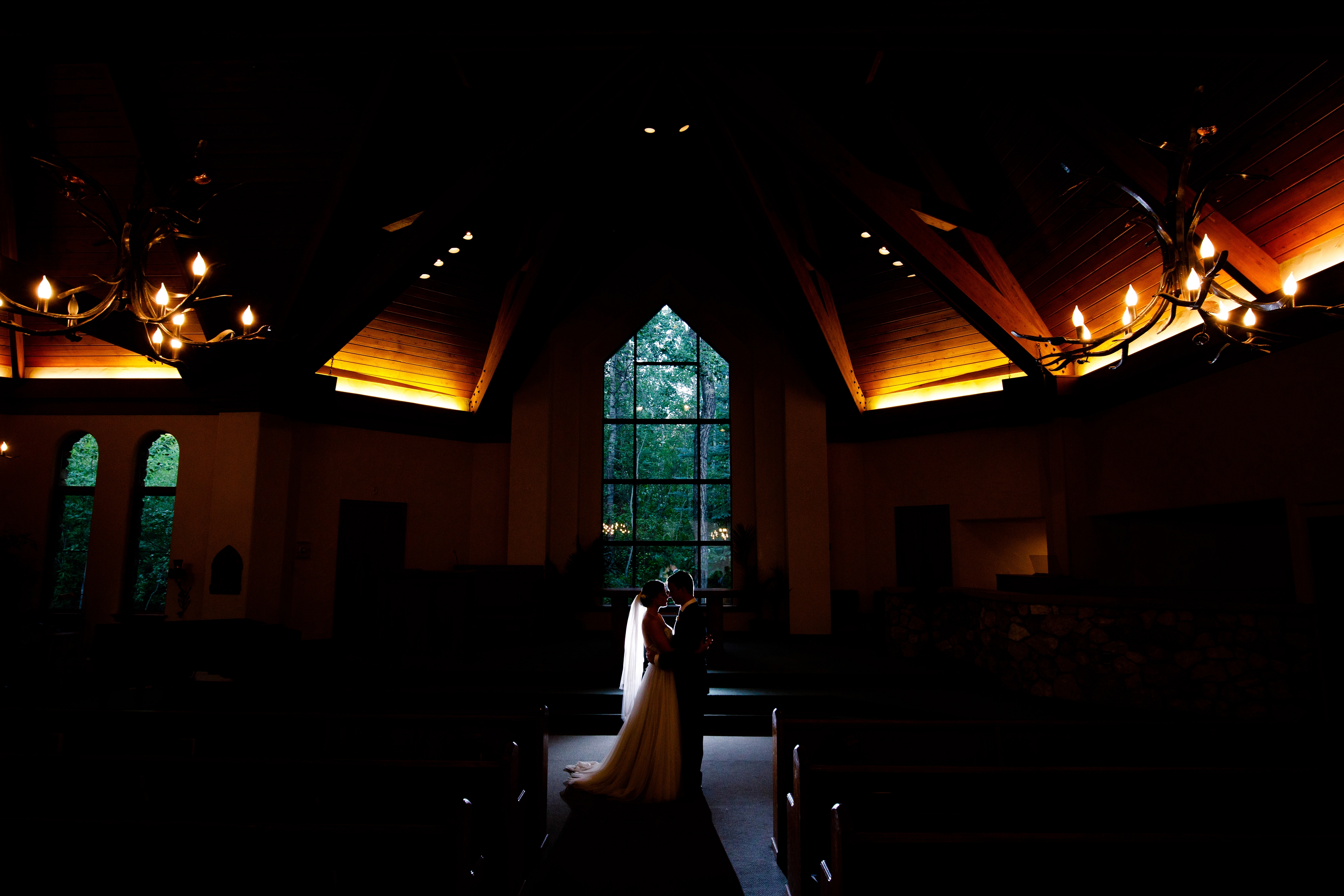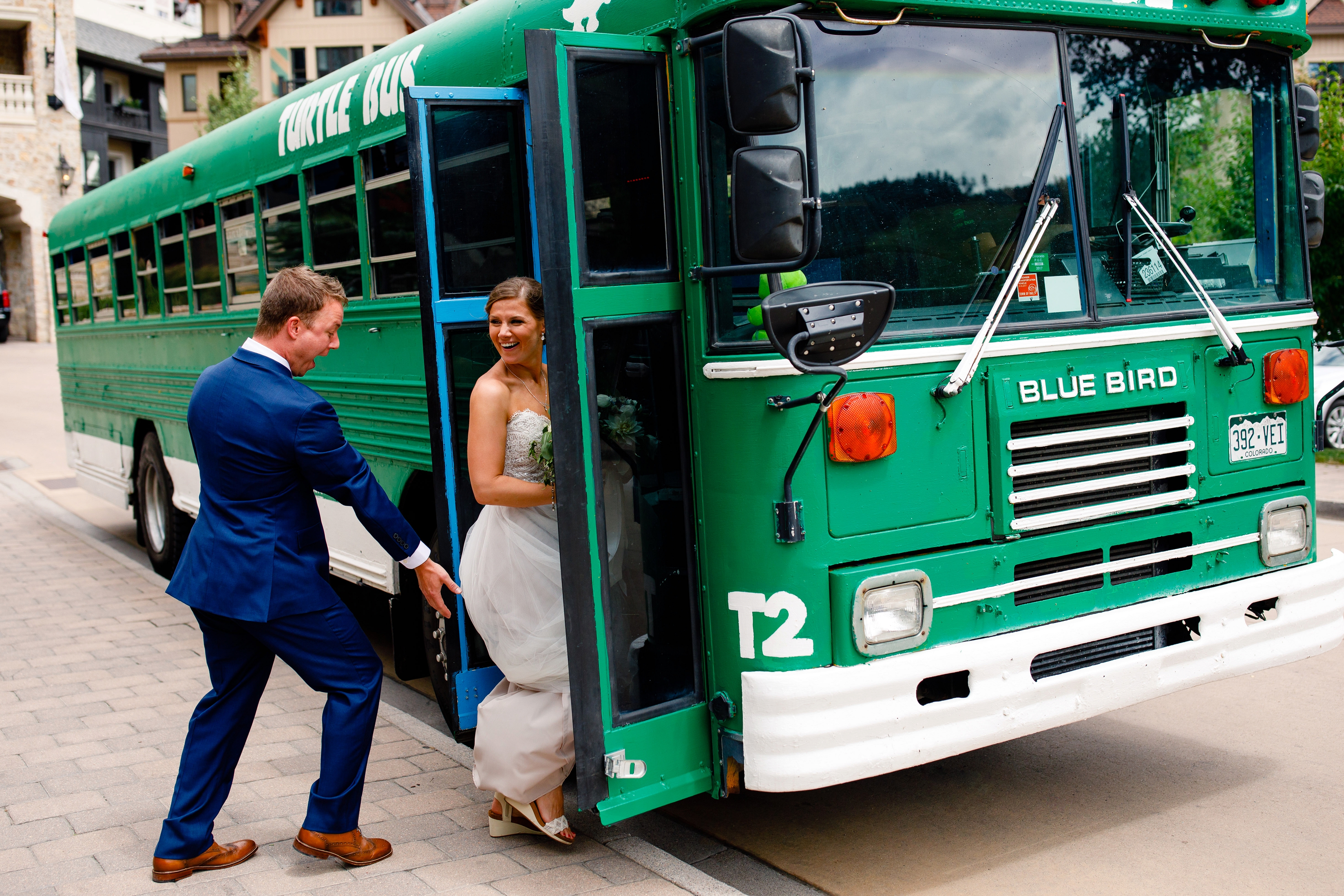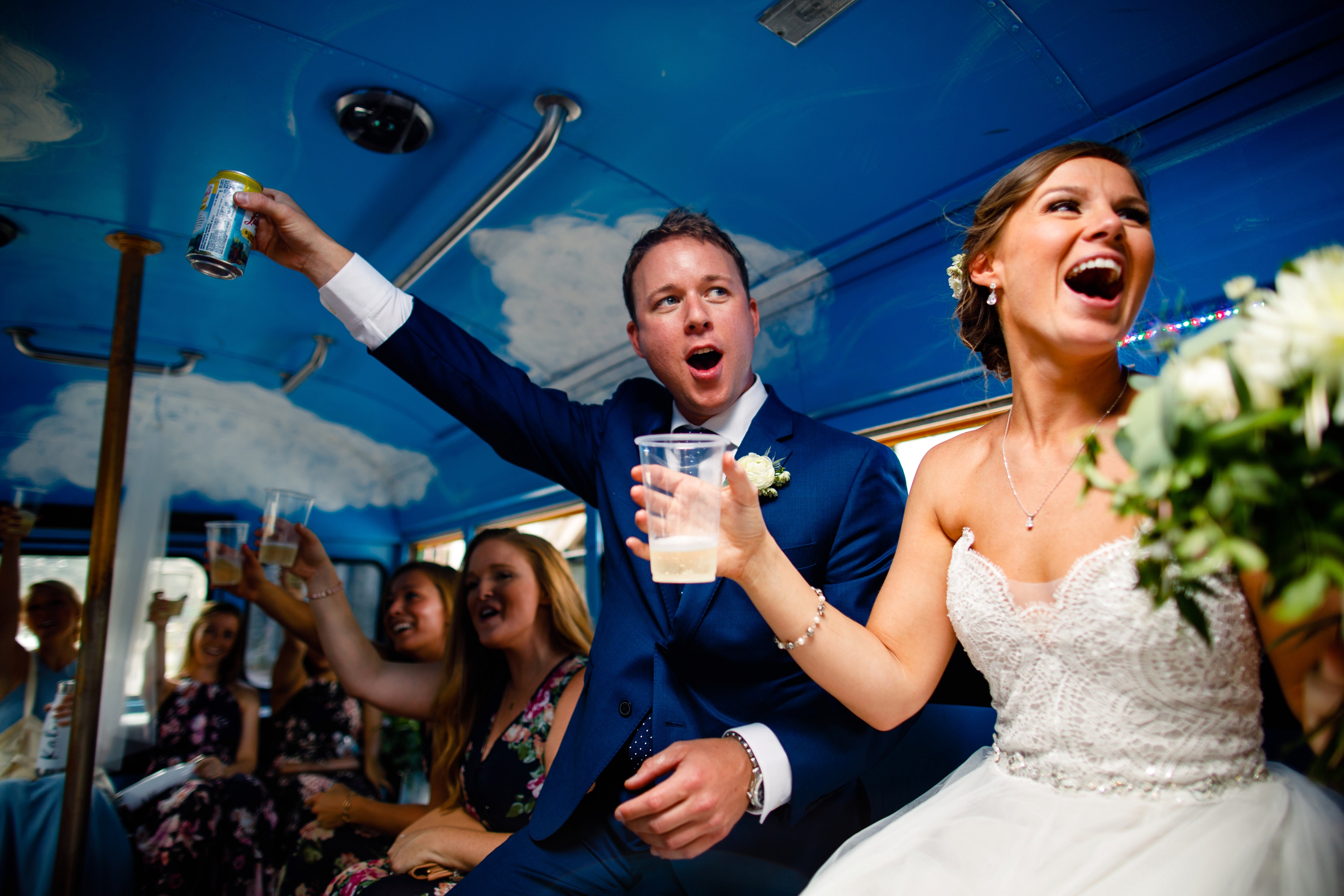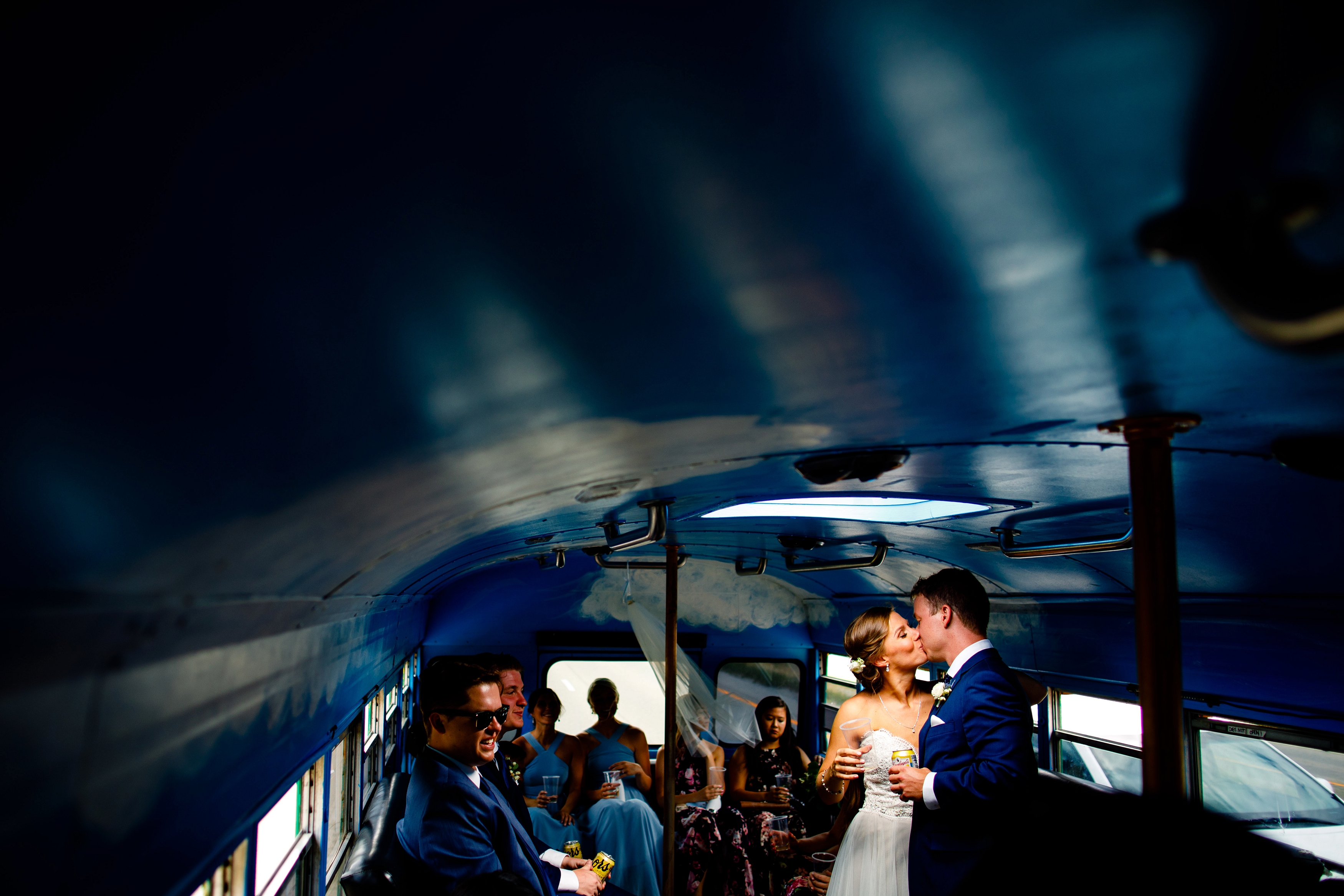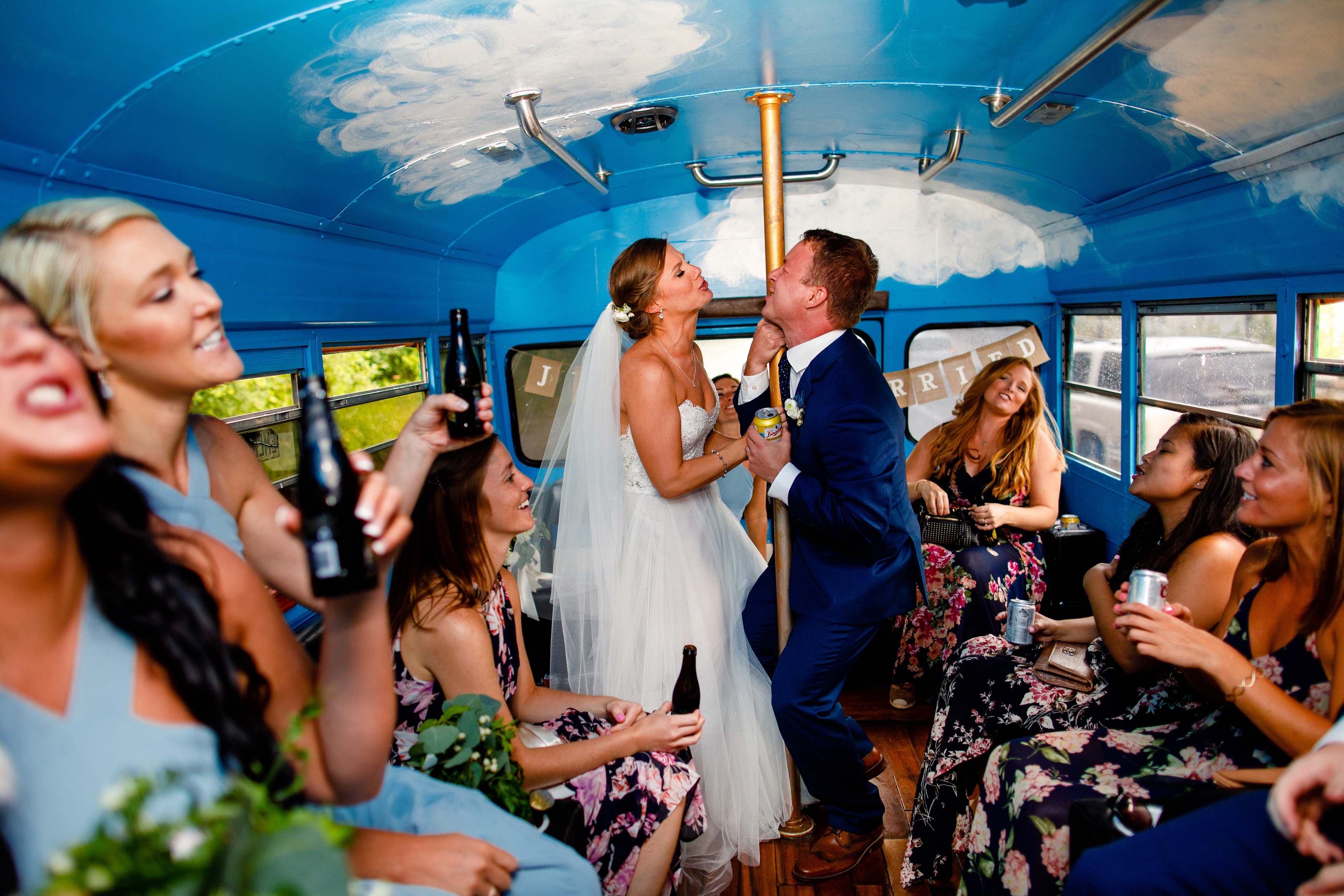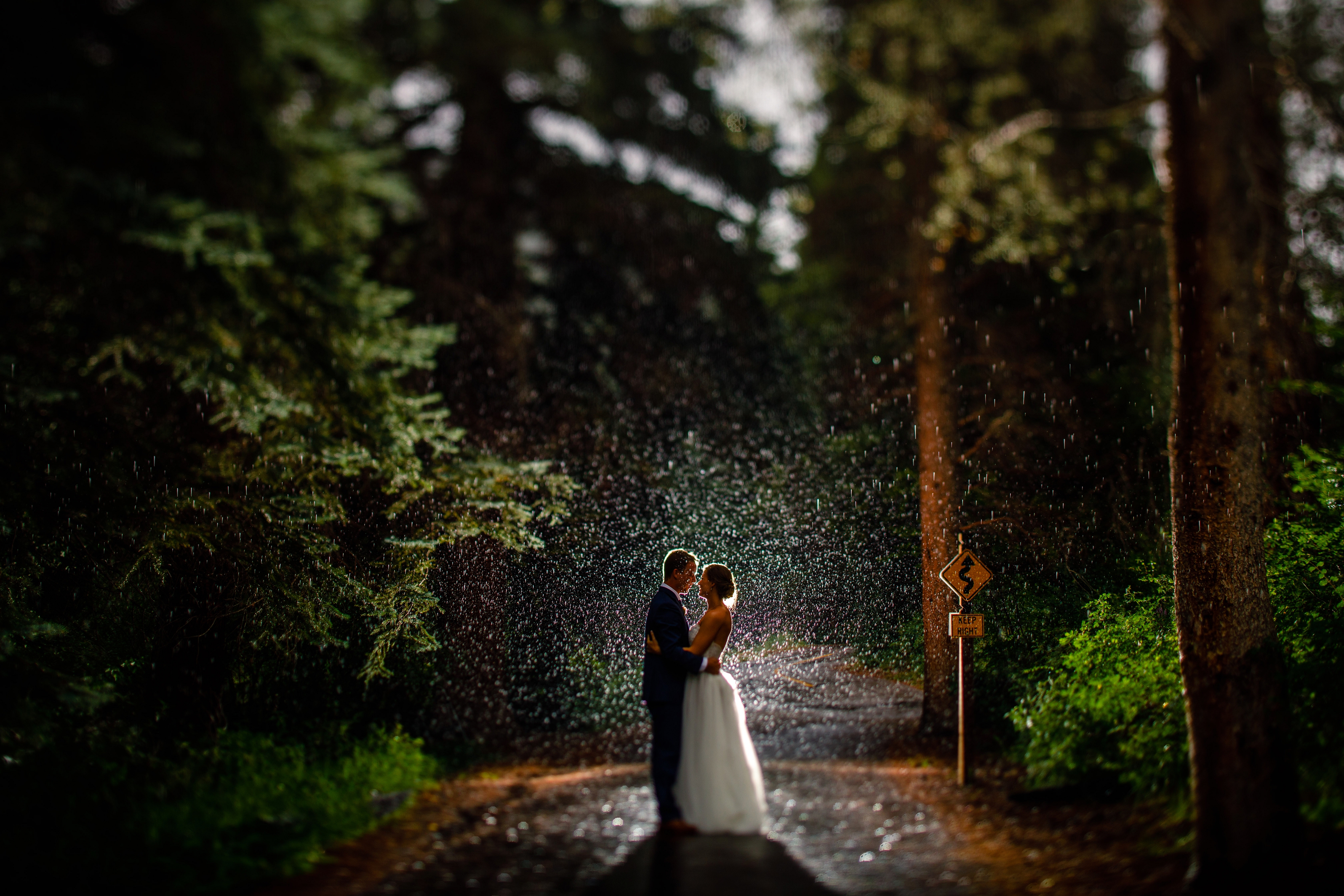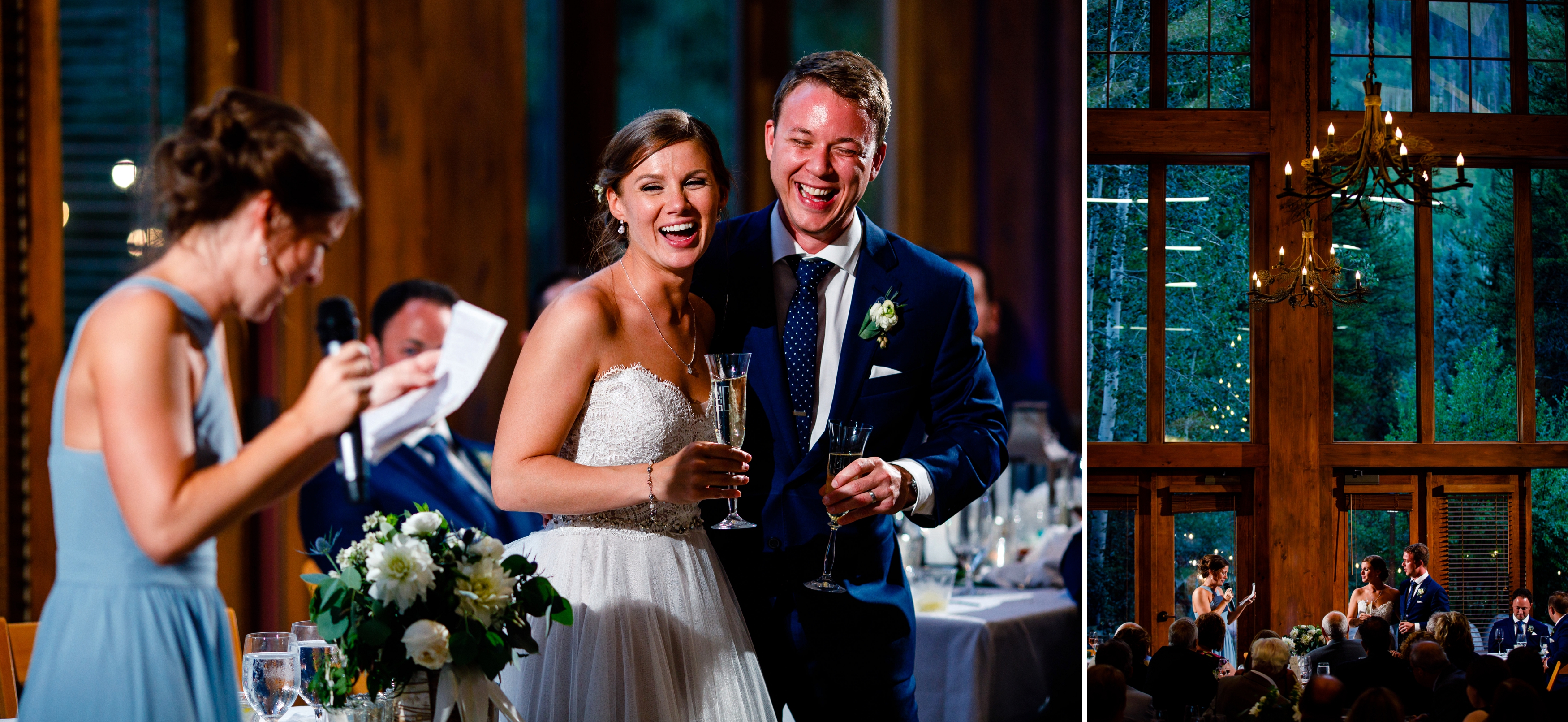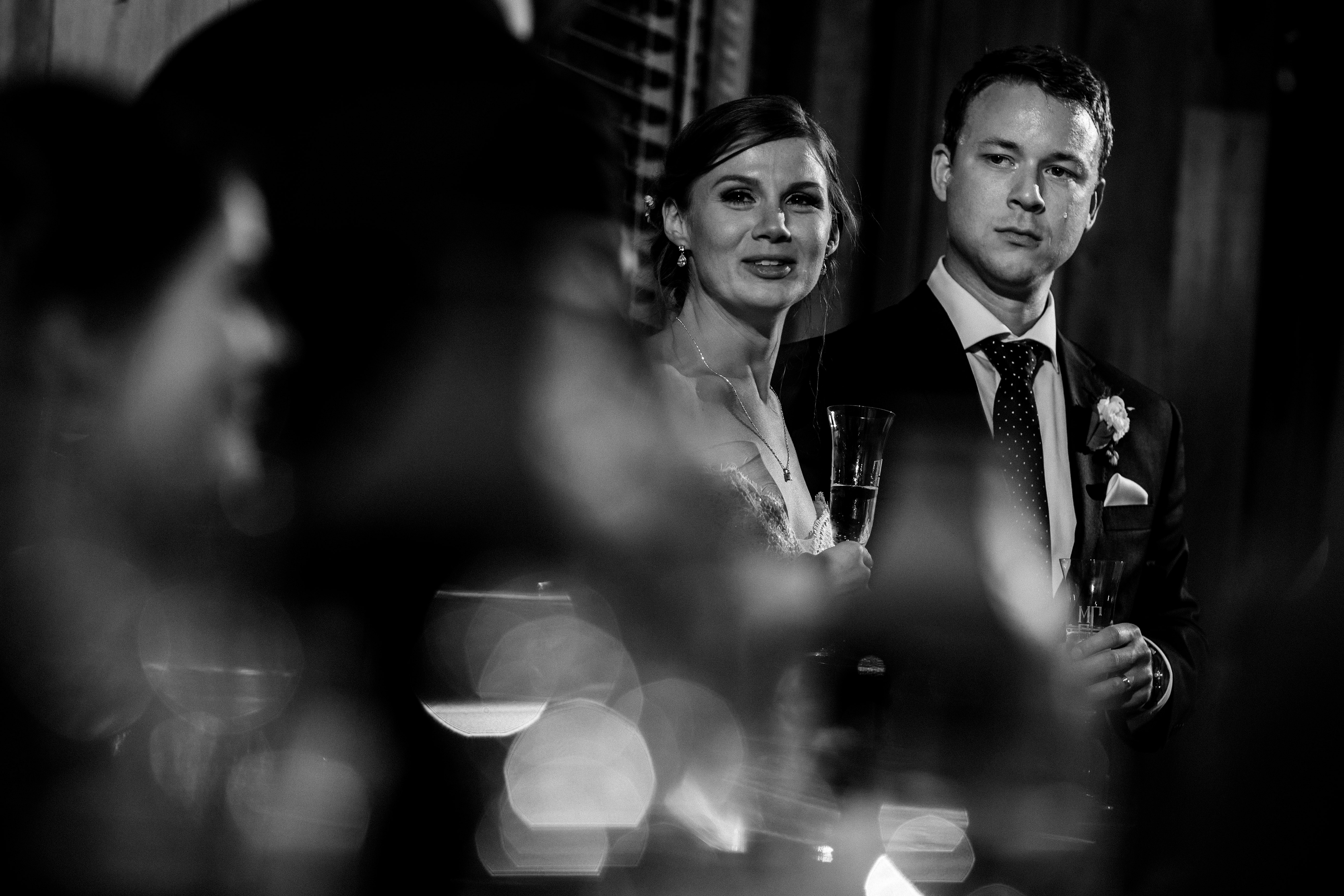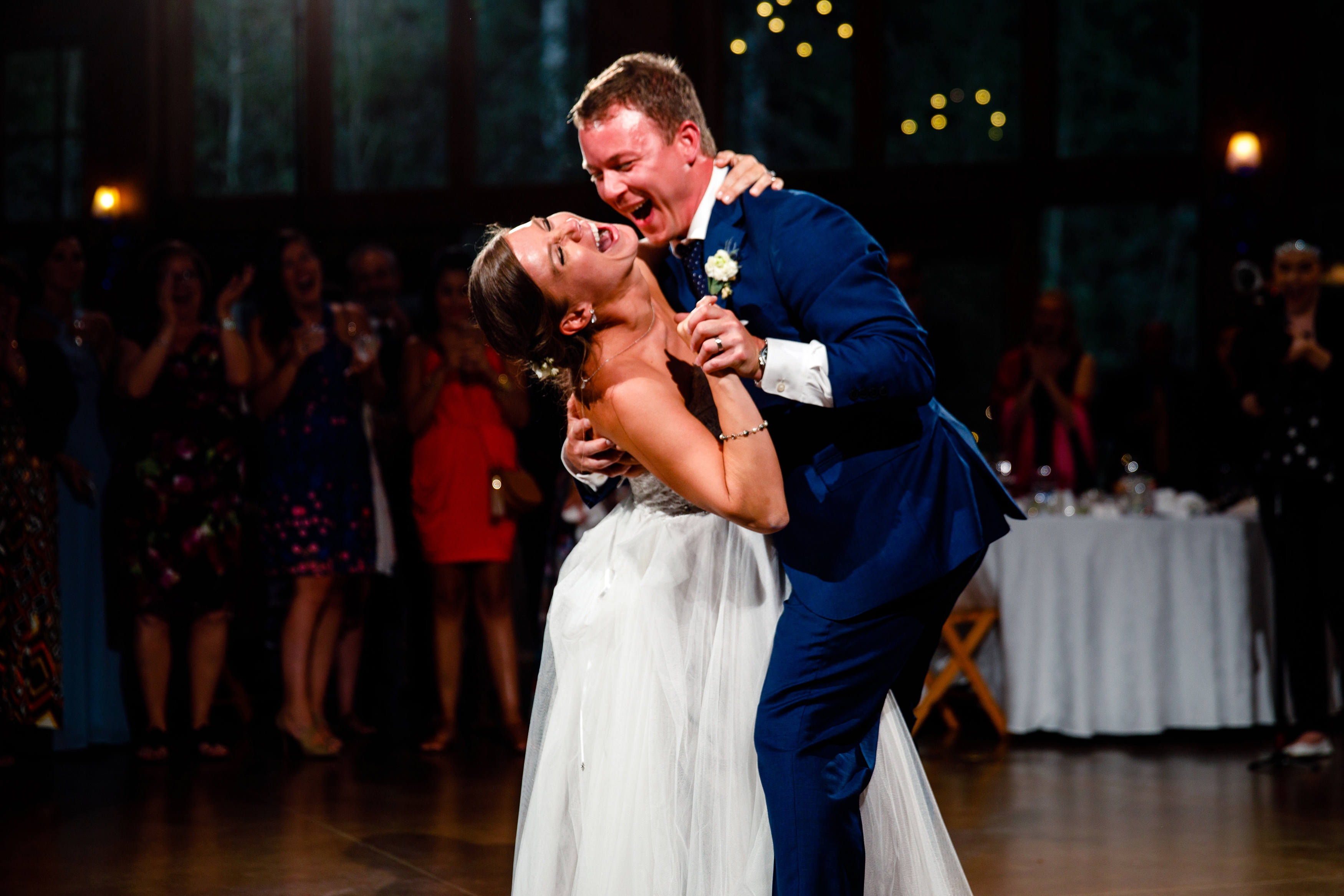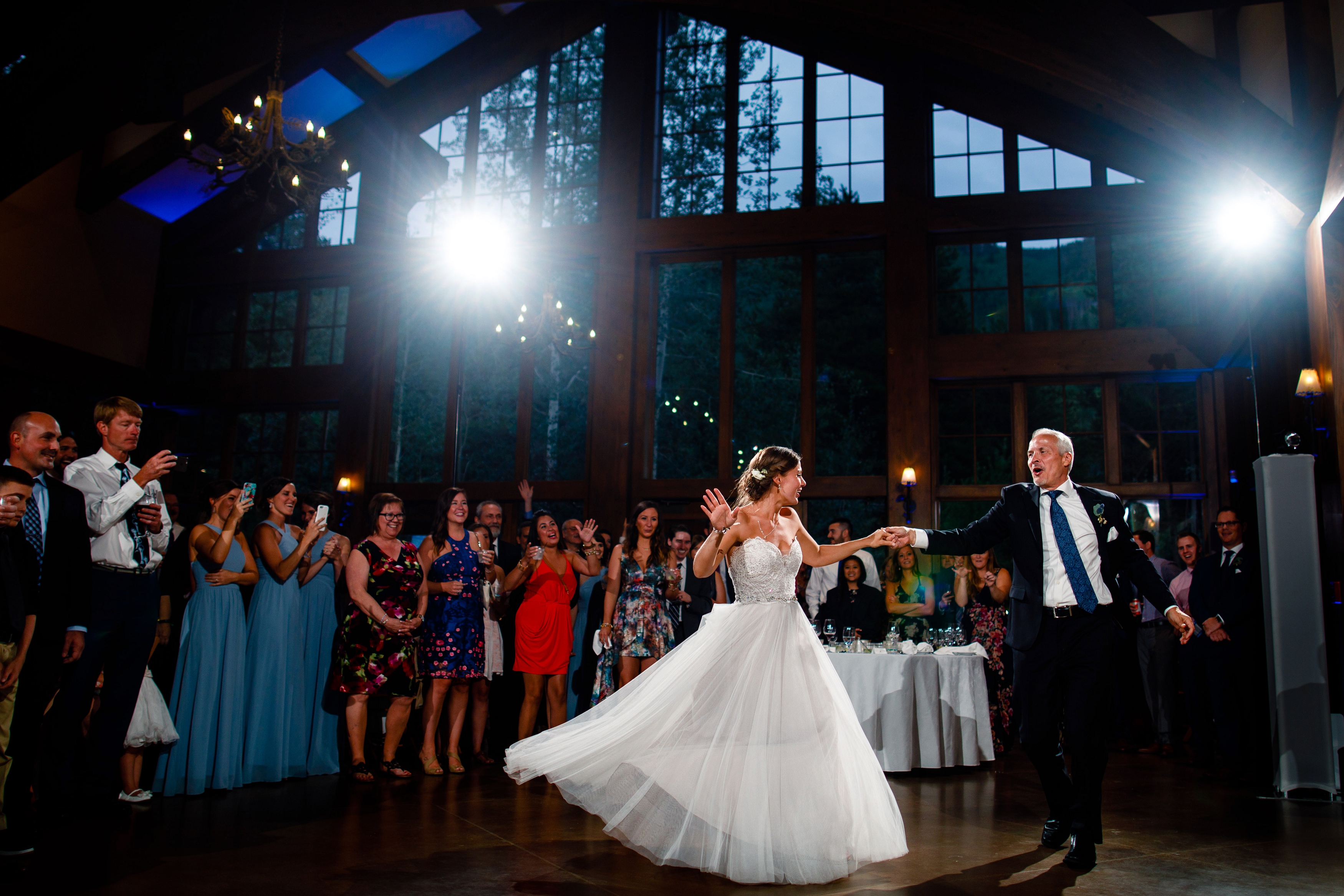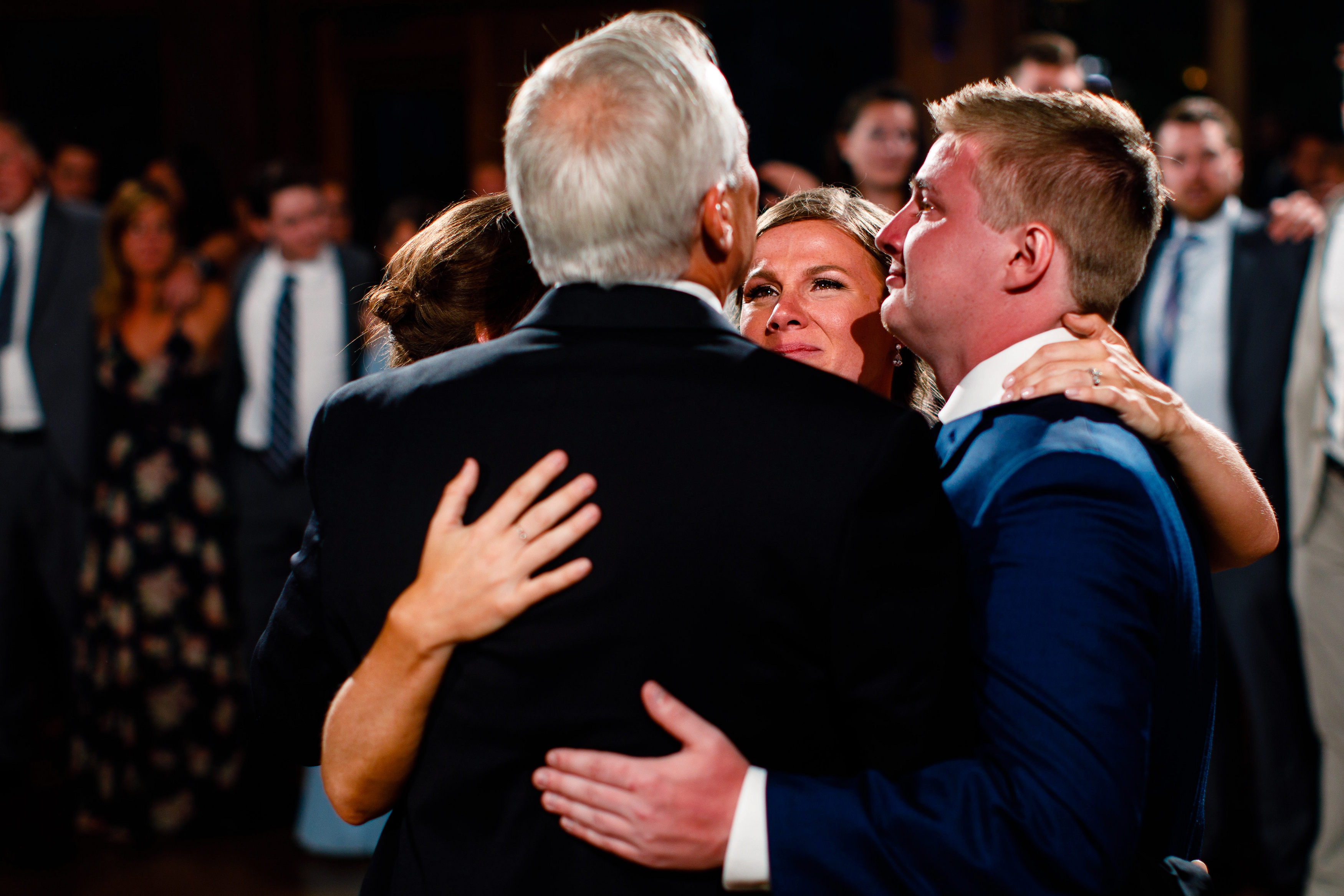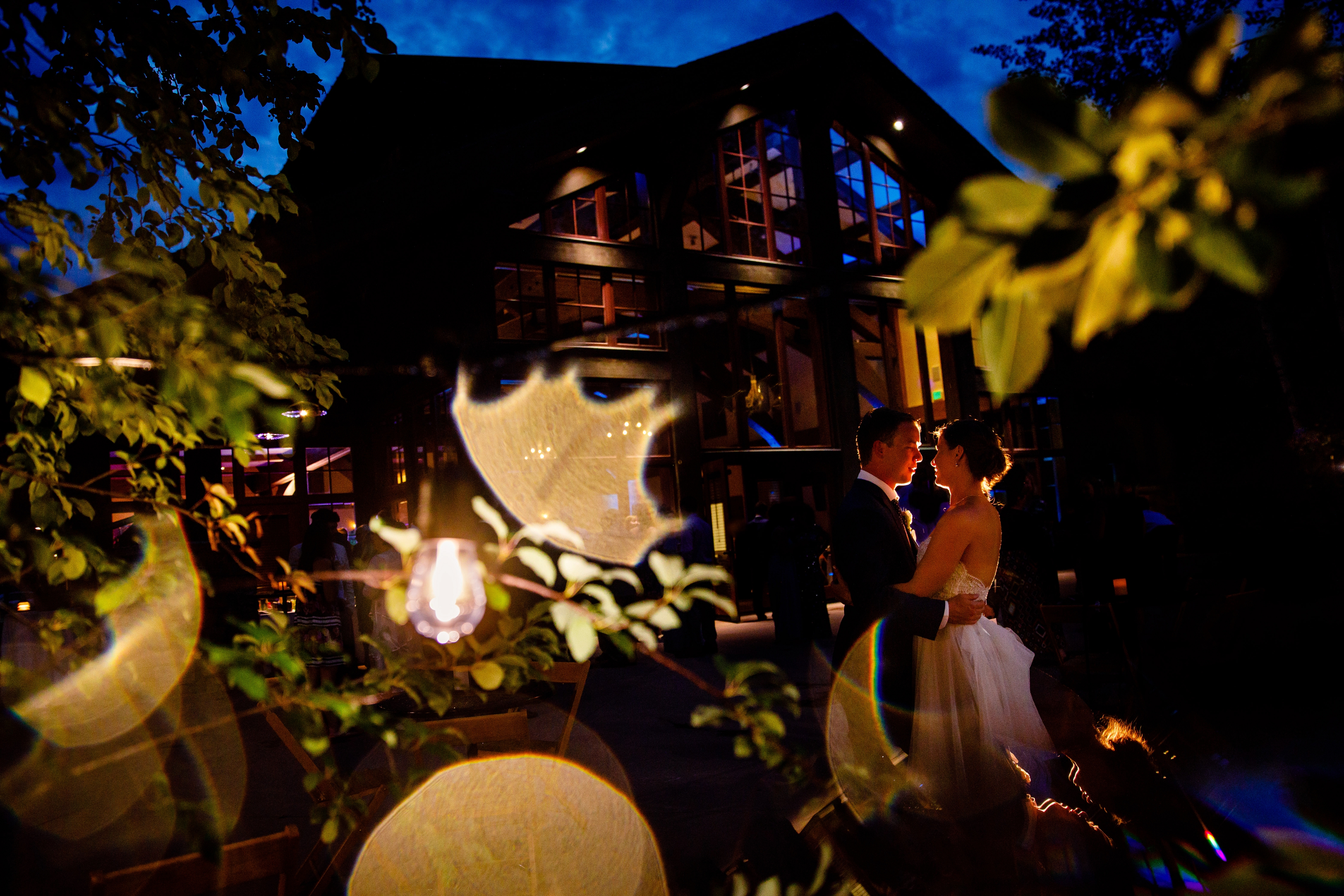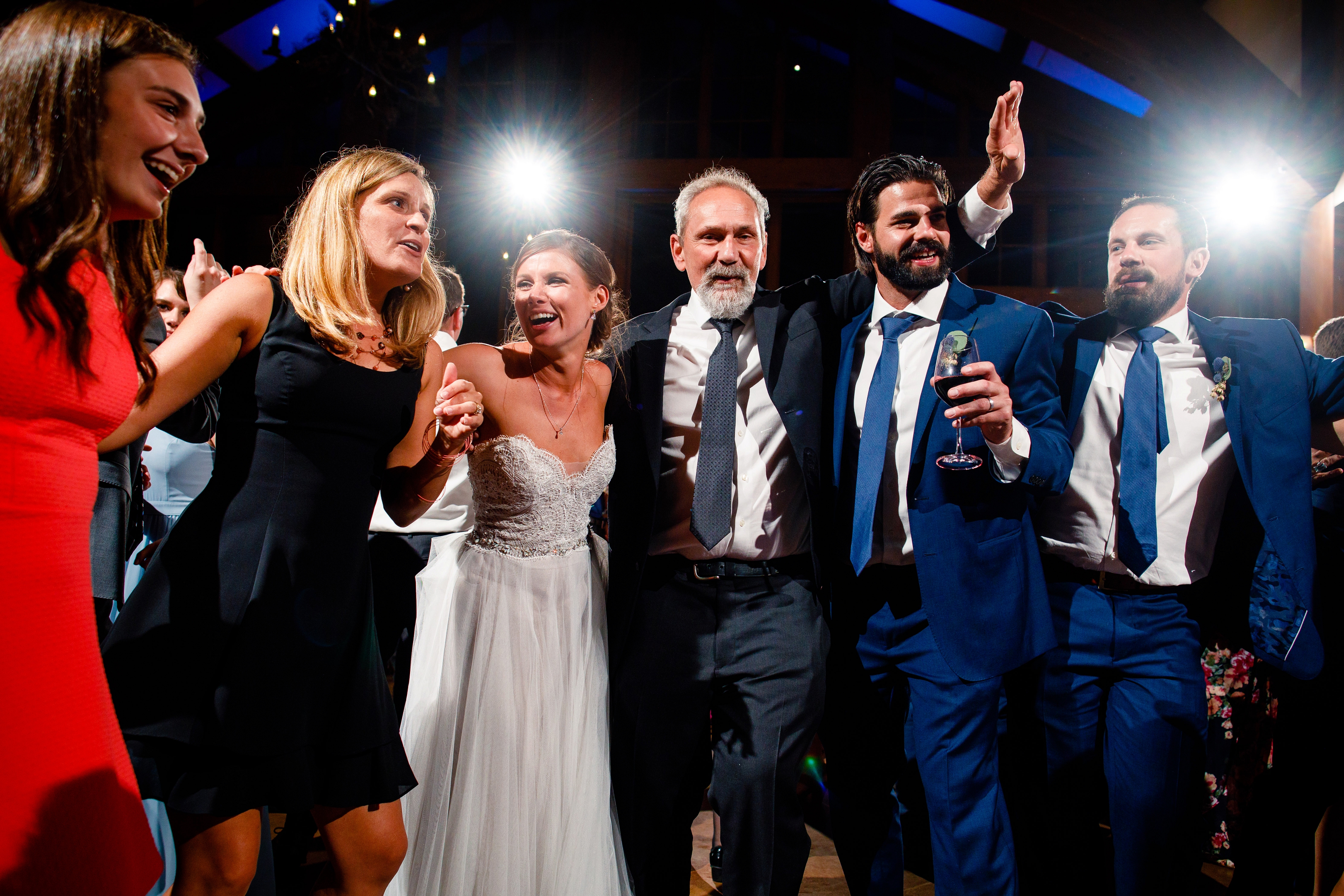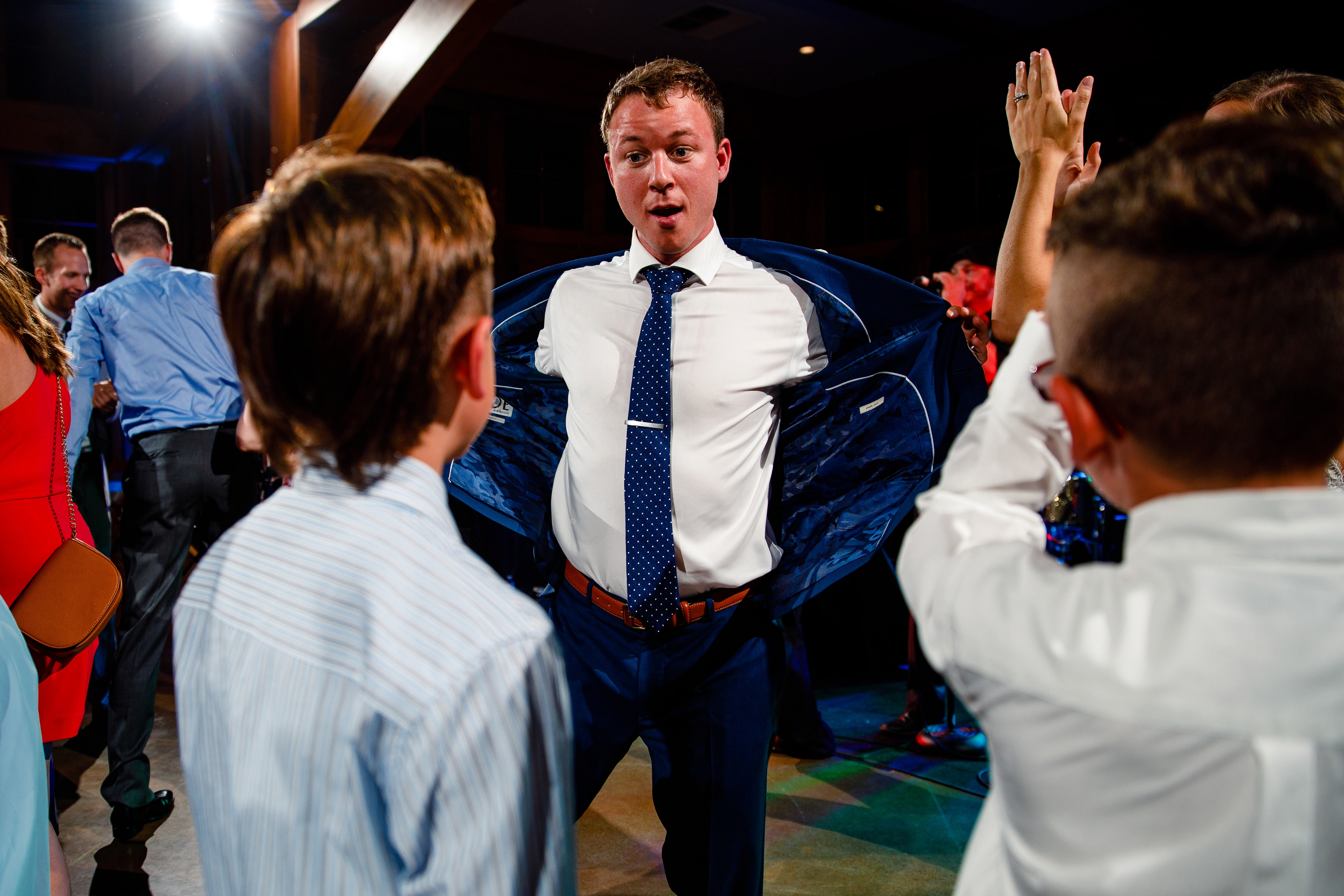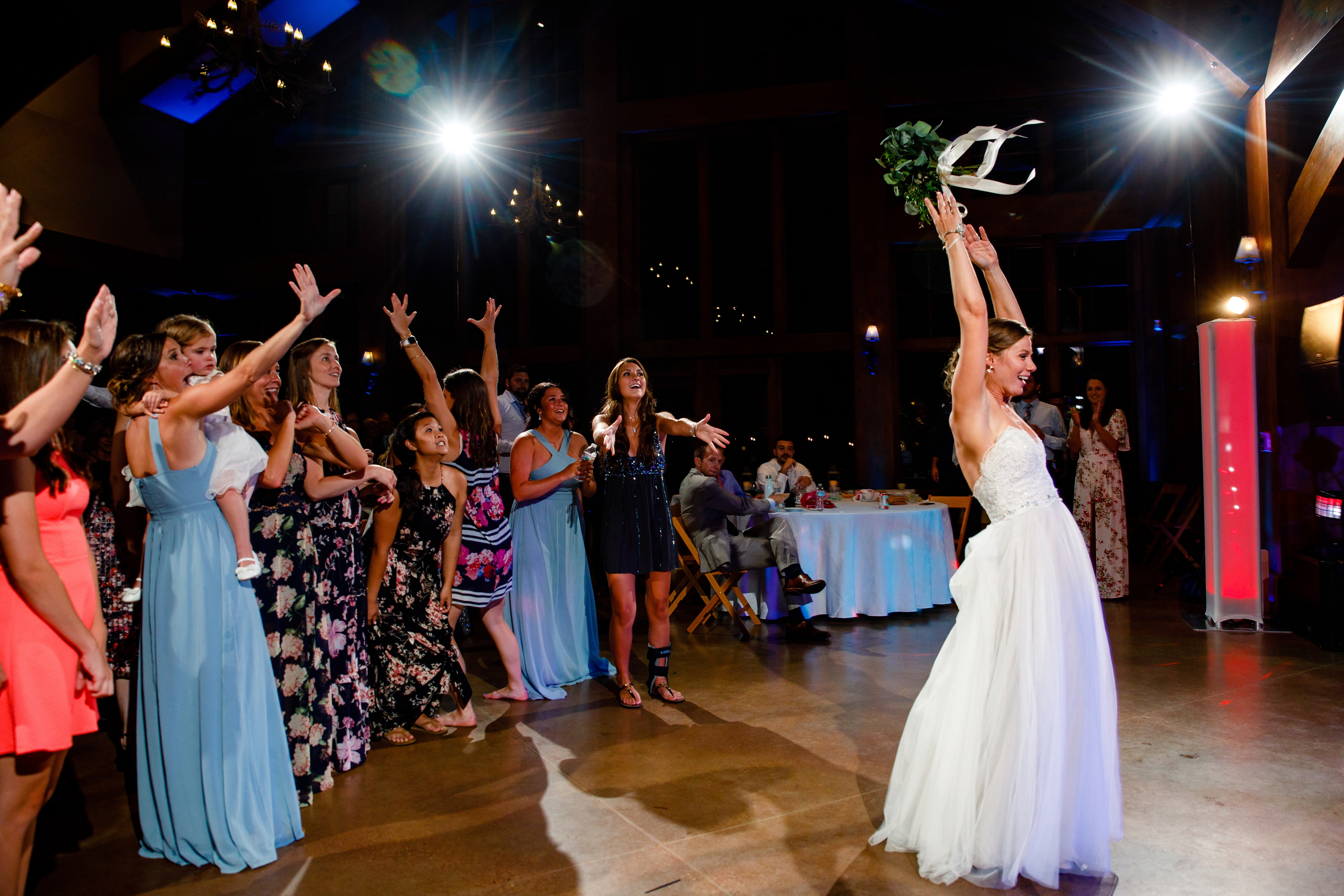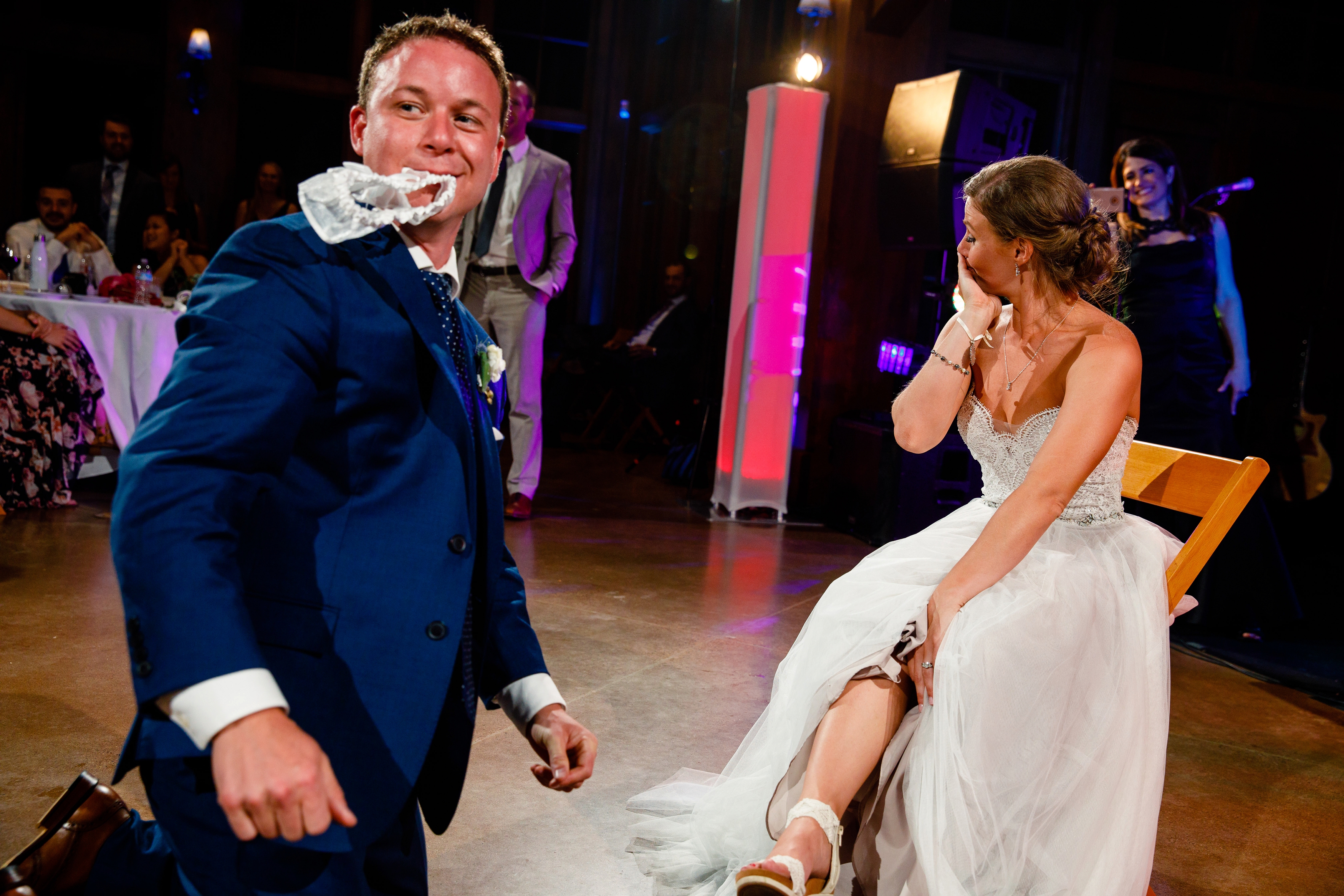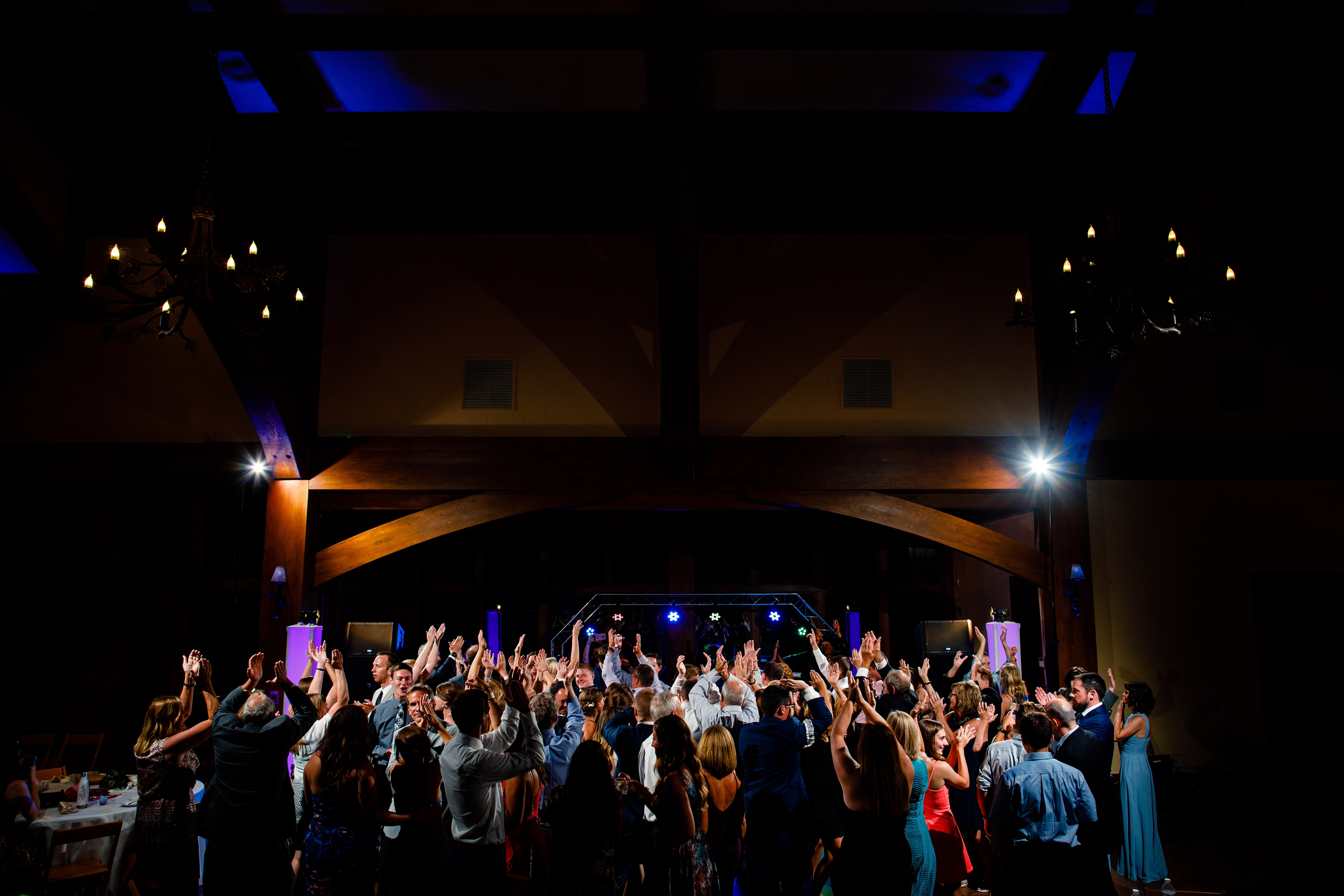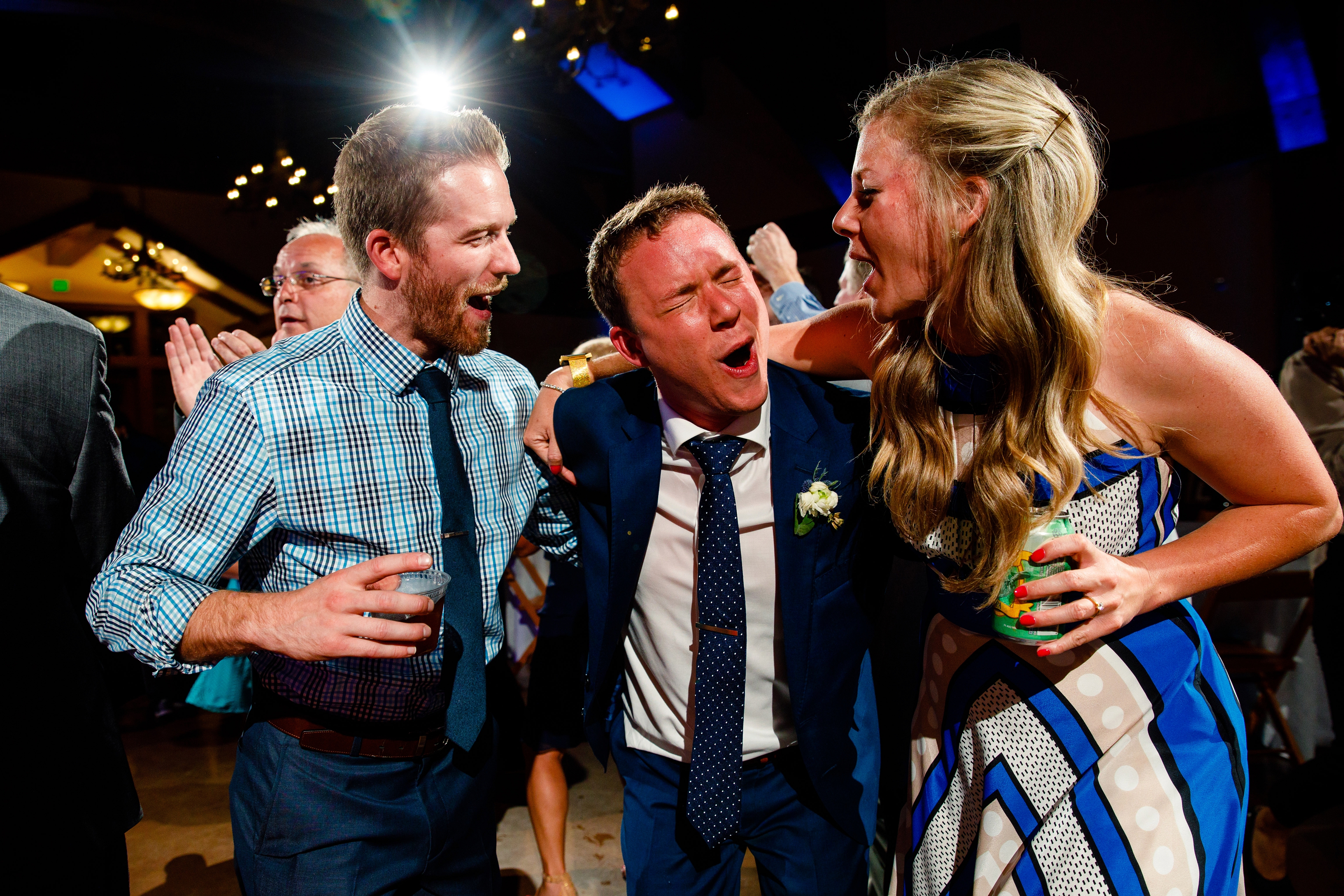 We've got more...