Some of you may remember Scott & Allison's Craftwood Inn Wedding we shot back in 2013, so you may be wondering why they're already renewing their vows. Originally they had planned an Aspen wedding at the Maroon Bells, but after logistics and budgeting, it didn't seem fit. However, they still wanted wedding photos in front of some of Colorado's most beautiful peaks, and we gladly obliged.
We caught some amazing weather, snow on the Maroon Bells and even had a wildlife encounter we'll never forget. After everyone had left the park, we setup to nail one last night shot, and from the bushes, two Moose emerged. For those of you who aren't photographers, without light, its nearly impossible to focus or hold still enough for a non-blurry photo. Using a modern camera and a 85mm f/1.2, I was able to snap a photo at ISO 12800 and 1/80th of a second. We weren't about to pop a flash in front of these monsters.
Having known these two for quite some time now, its been amazing documenting their journey from their engagement, to their wedding, to moving onto a small farm so they could shelter dogs. We had an absolute blast photographing their vow renewal. Everything about this couple is genuine. They are nothing short of amazing people, as well as good friends of ours now.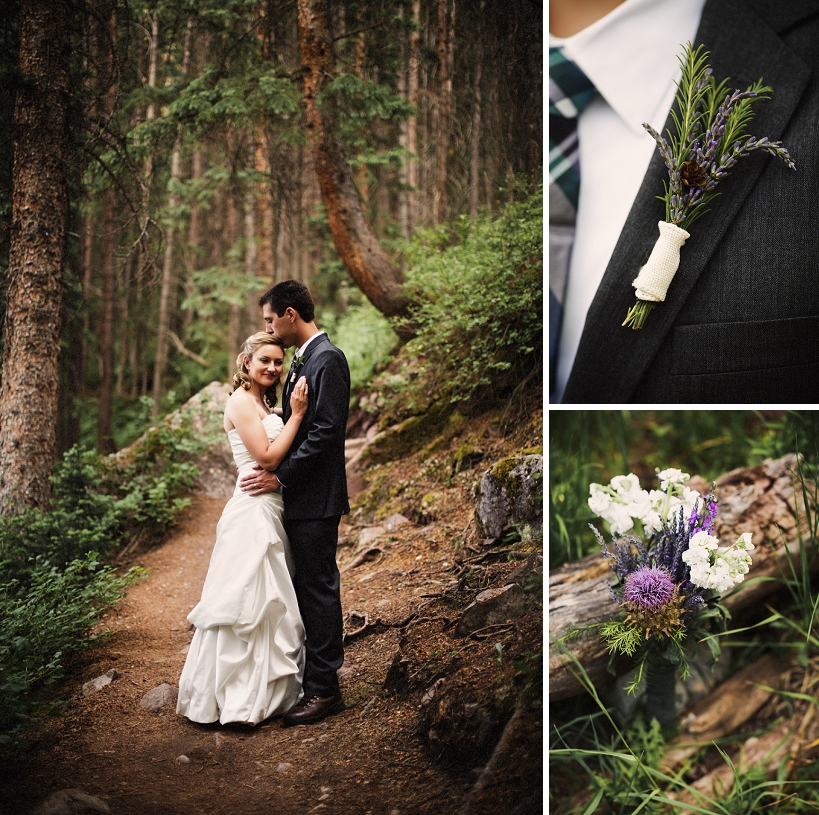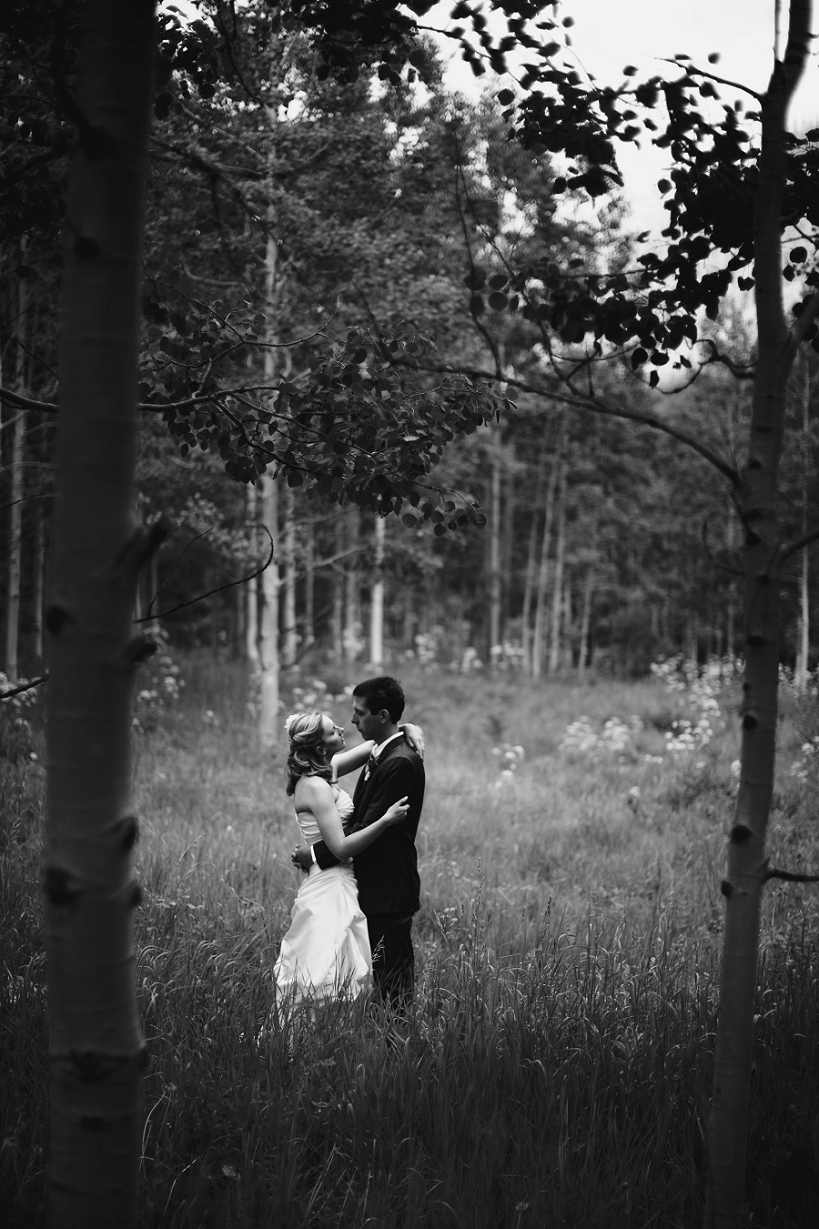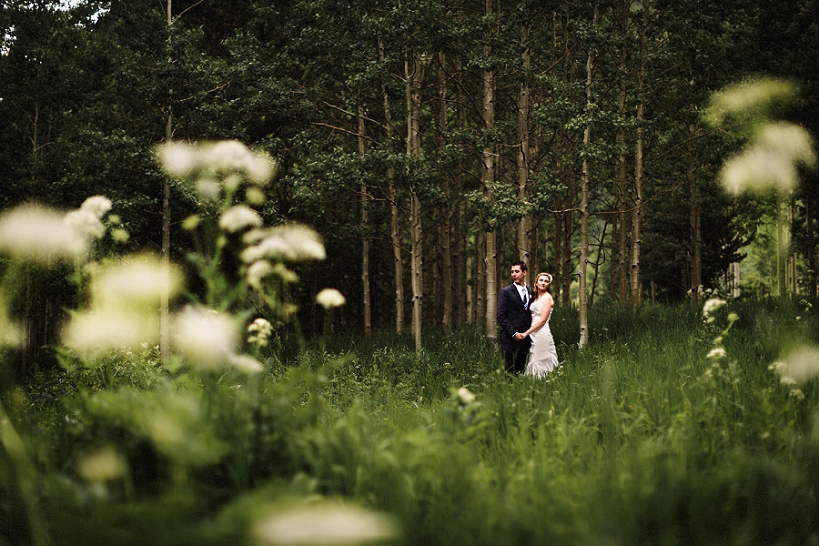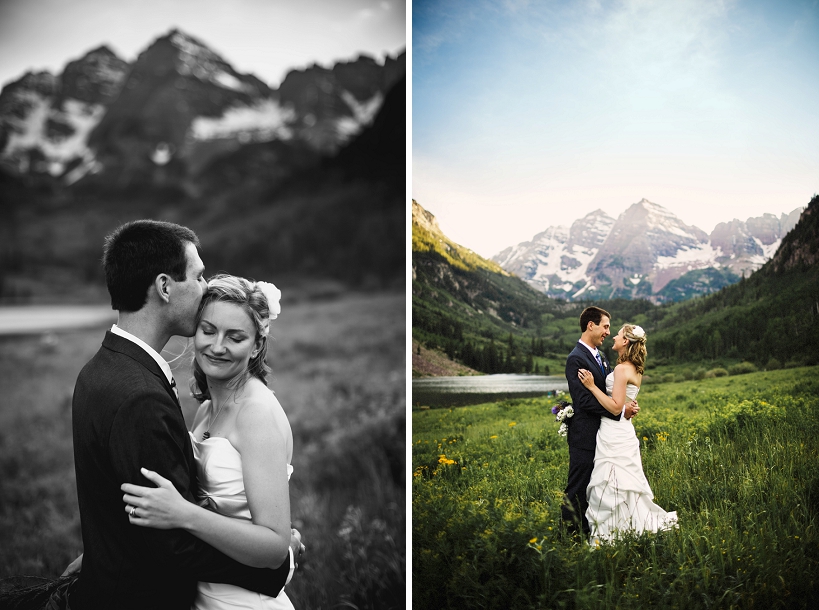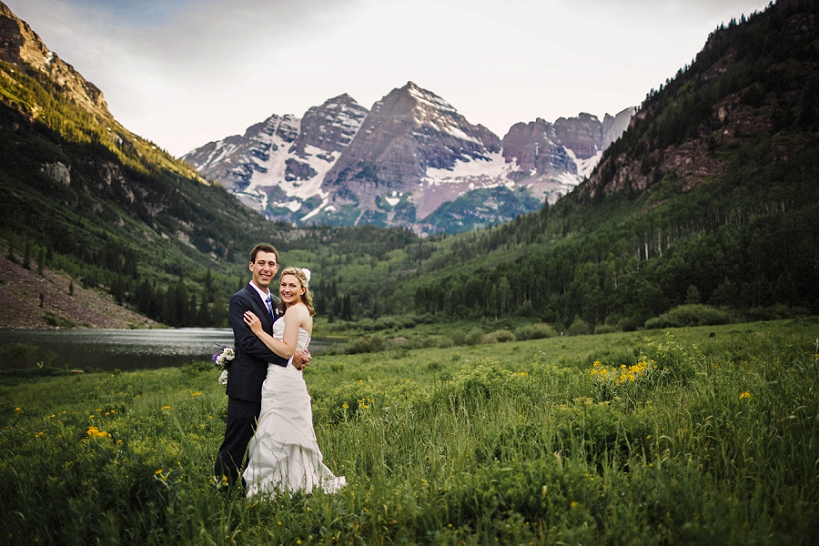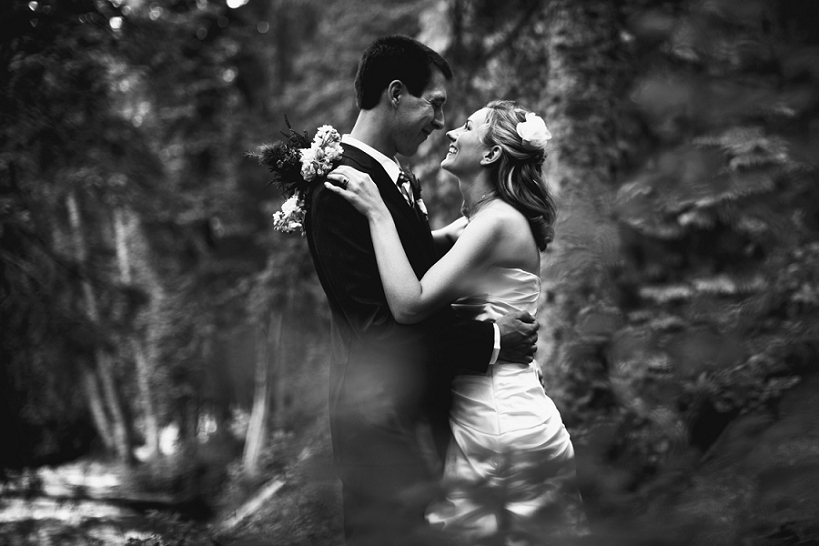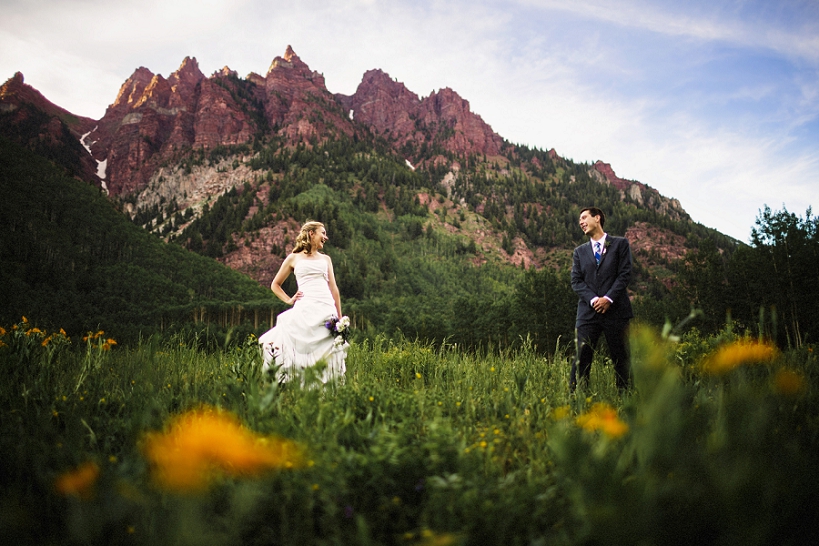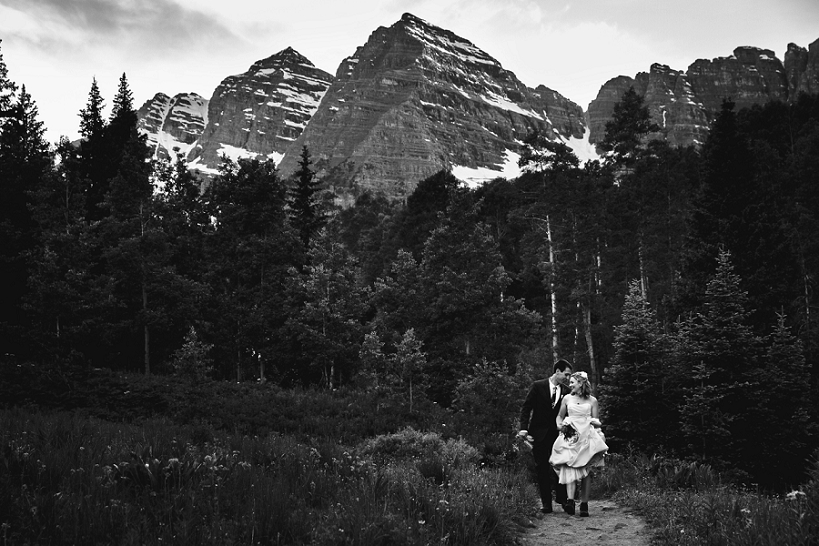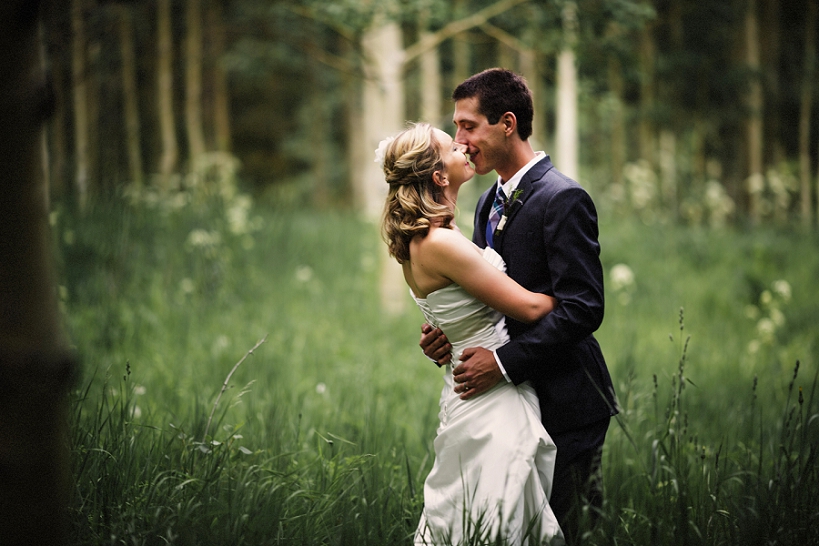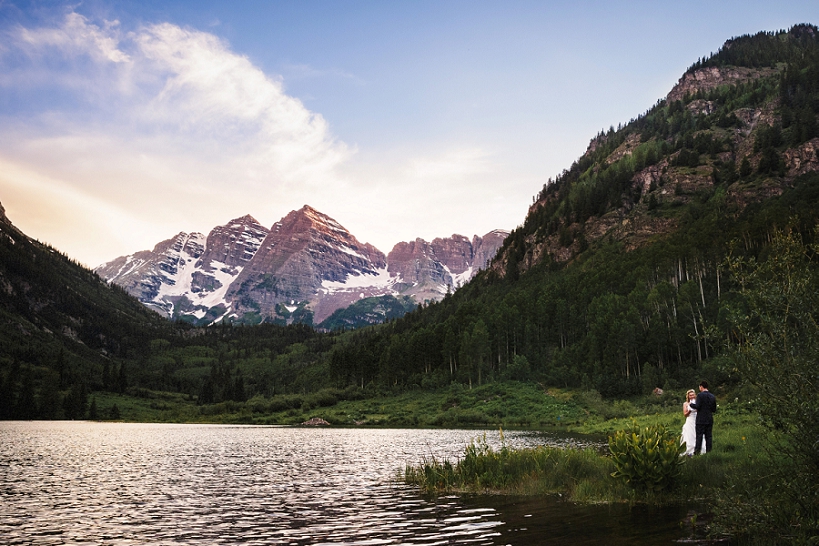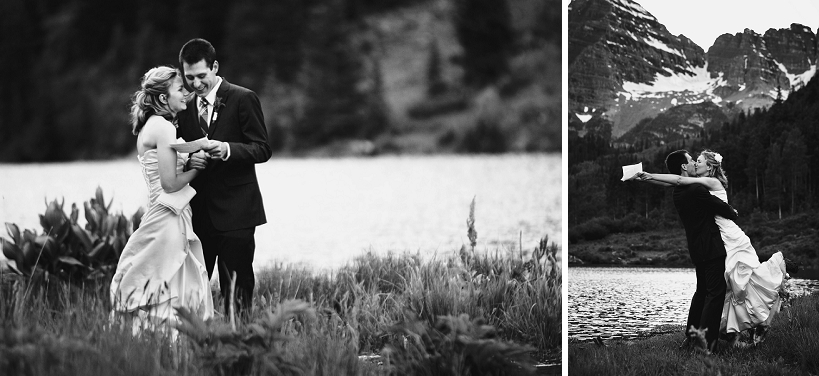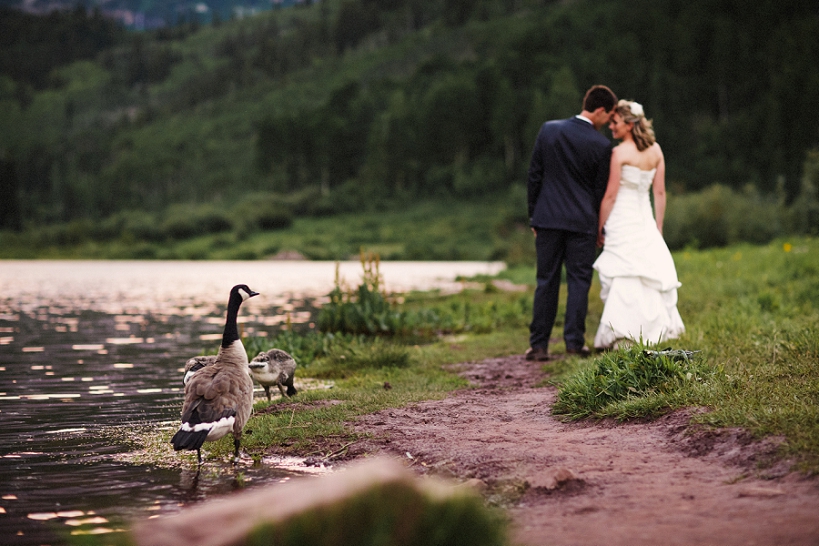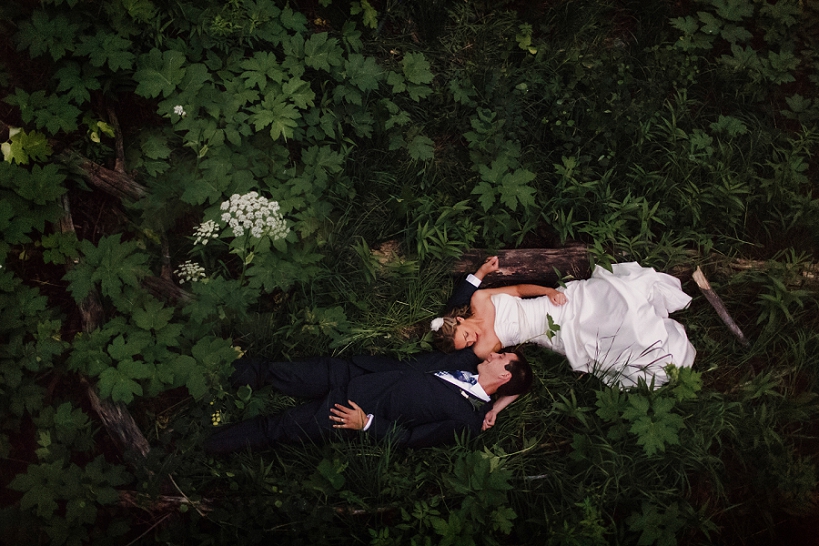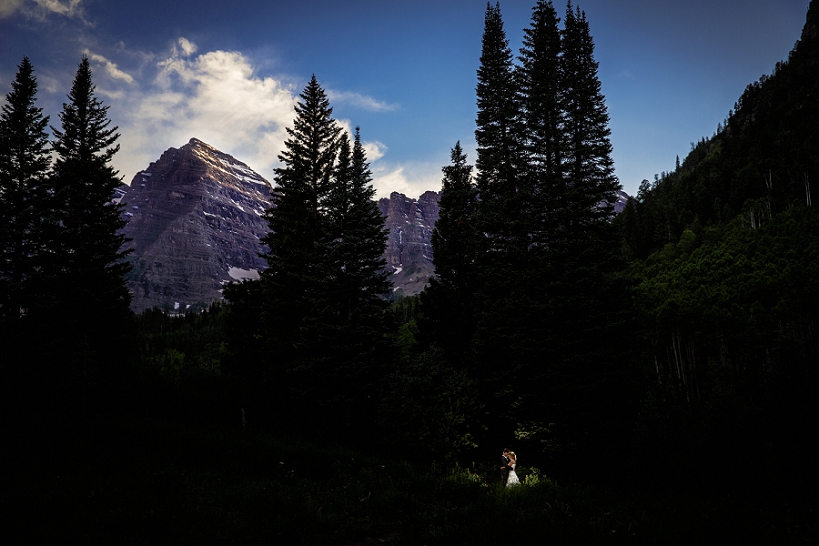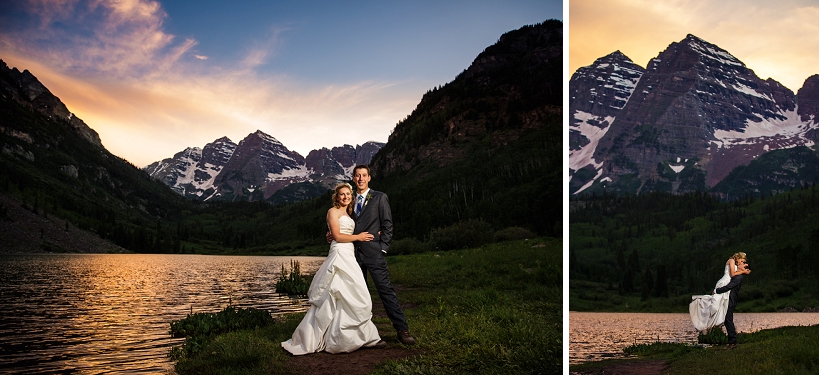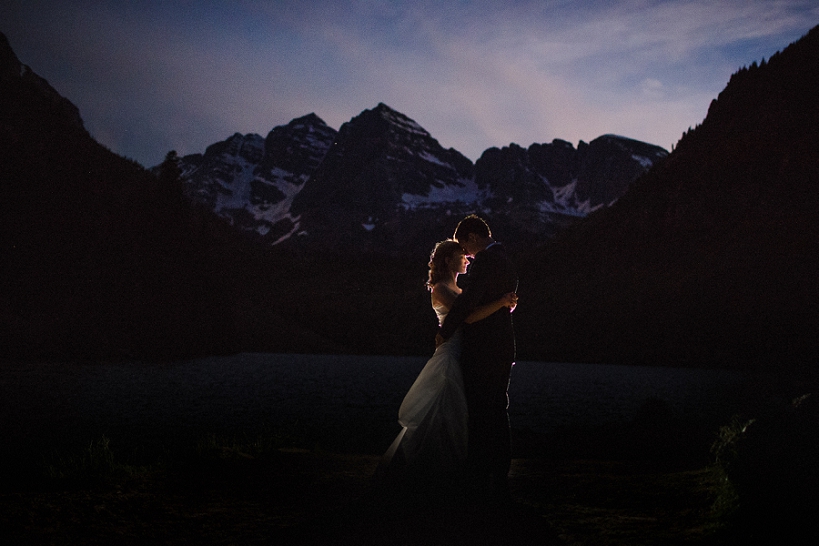 Wedding Venue: Maroon Bells
Wedding Venue Location:

Aspen

,

Colorado
We've got more...