We appreciate when couples find us through our Fearless Photographers profile. It usually means they are into the offbeat moments that makeup a day and not the usual wedding day script. When Hardy & Cindy reached out and explained their vision for their Aspen Wedding, we knew we were in for full weekend of wedding photojournalism. We started with their rehearsal dinner at the Highlands Alehouse. They had axe throwing and cocktails for the adults and giftbags with toys for the kids. The weather could not have been better.
With rain in the forecast for the wedding day, we knew to bring our winter jackets. On our way up the Silver Queen Gondola the morning of the wedding, we saw the transition from rain to snow. Arriving on top, the Aspen Wedding Deck had a few inches of snow on it. Shortly after dropping off our gear, we headed back down to Cindy's parents condo for bridal prep. Her sisters and nieces all joined in, which made for a lively hair & makeup session. At the end of prep, Cindy's nieces surprised her with a wax rope bouquet they had all crafted.
Heading back up the Gondola, we were met with sunshine that fortunately took care of all the earlier accumulated snow. Cindy navigated the mud puddles and we met up with Hardy on top of Aspen Mountain for their first look. After photos were done, the wedding party headed inside so all of their wedding guests could file in for the ceremony. While a bit chilly, the weather was rather pleasant considering. The snowcapped mountains and fall colors provided one of the most beautiful backdrops we could have asked for.
Shortly after their recessional, everyone hurried inside for cocktail hour, followed by a casual reception. Cindy & Hardy, fans of live music, opted for a instrument/DJ combo to carry on the party. These two and their guests didn't stop dancing until the lights came back on. Their wedding at The Little Nell in Aspen could not have been fun more fun and we're glad to have been there with our cameras, documenting every second of it.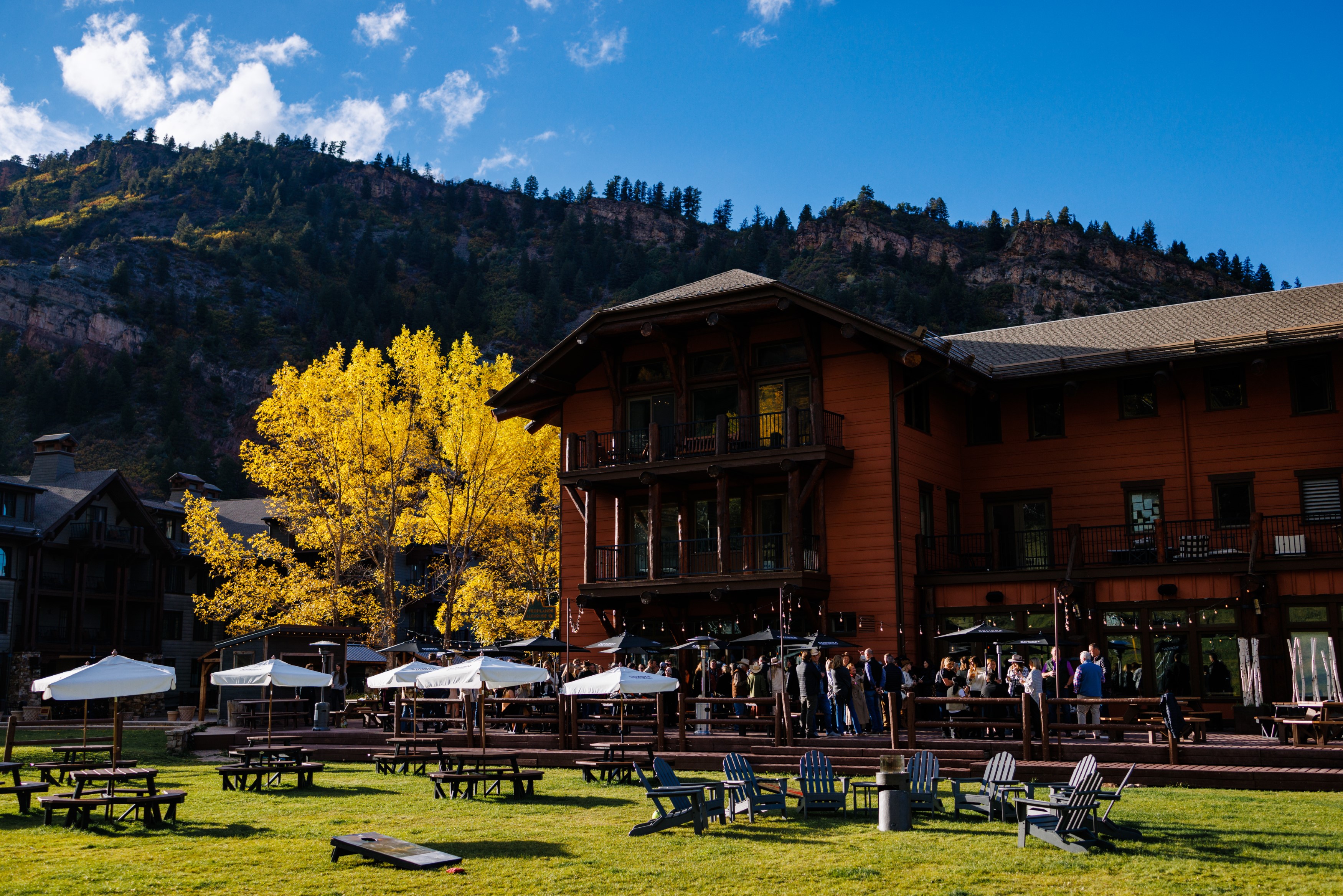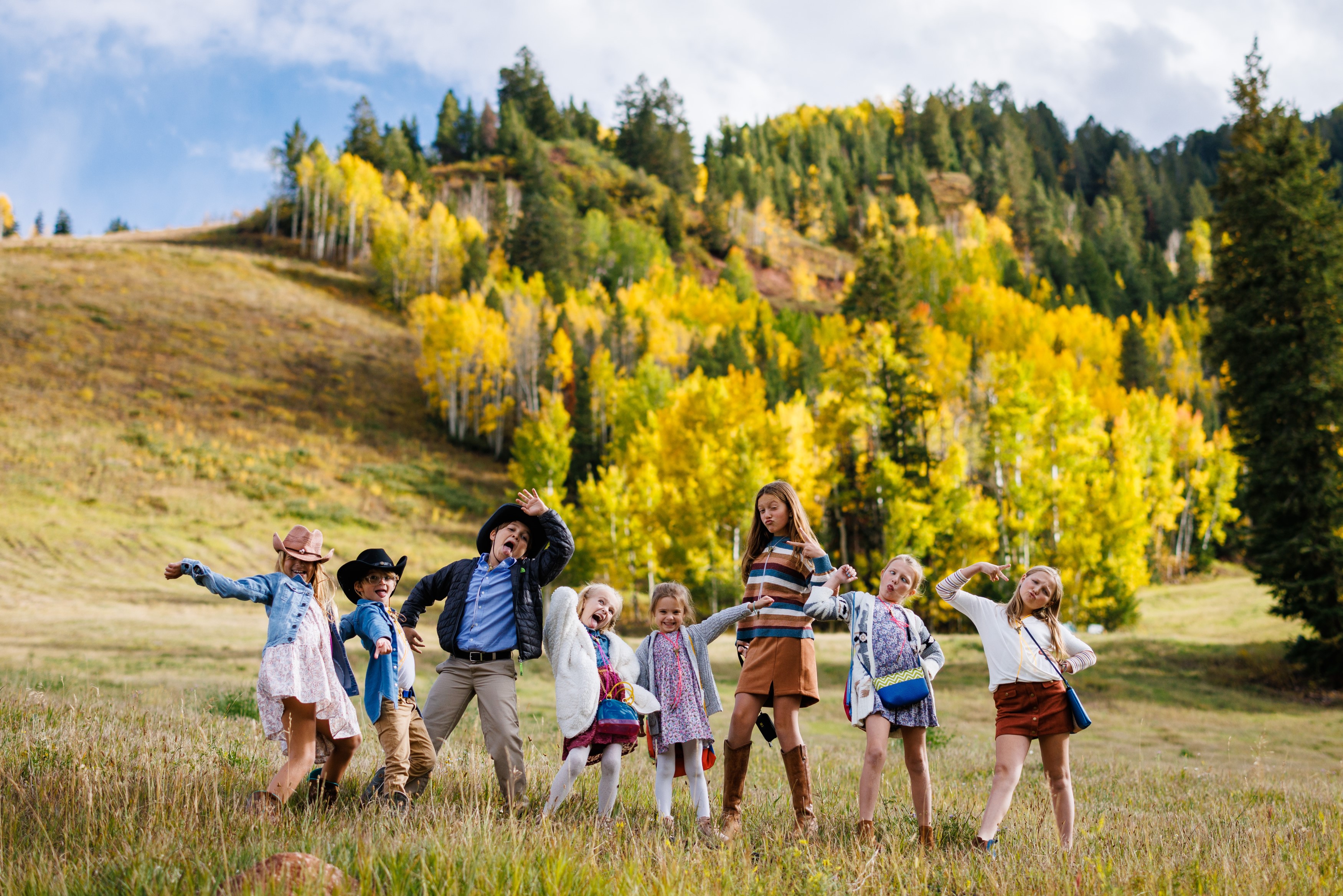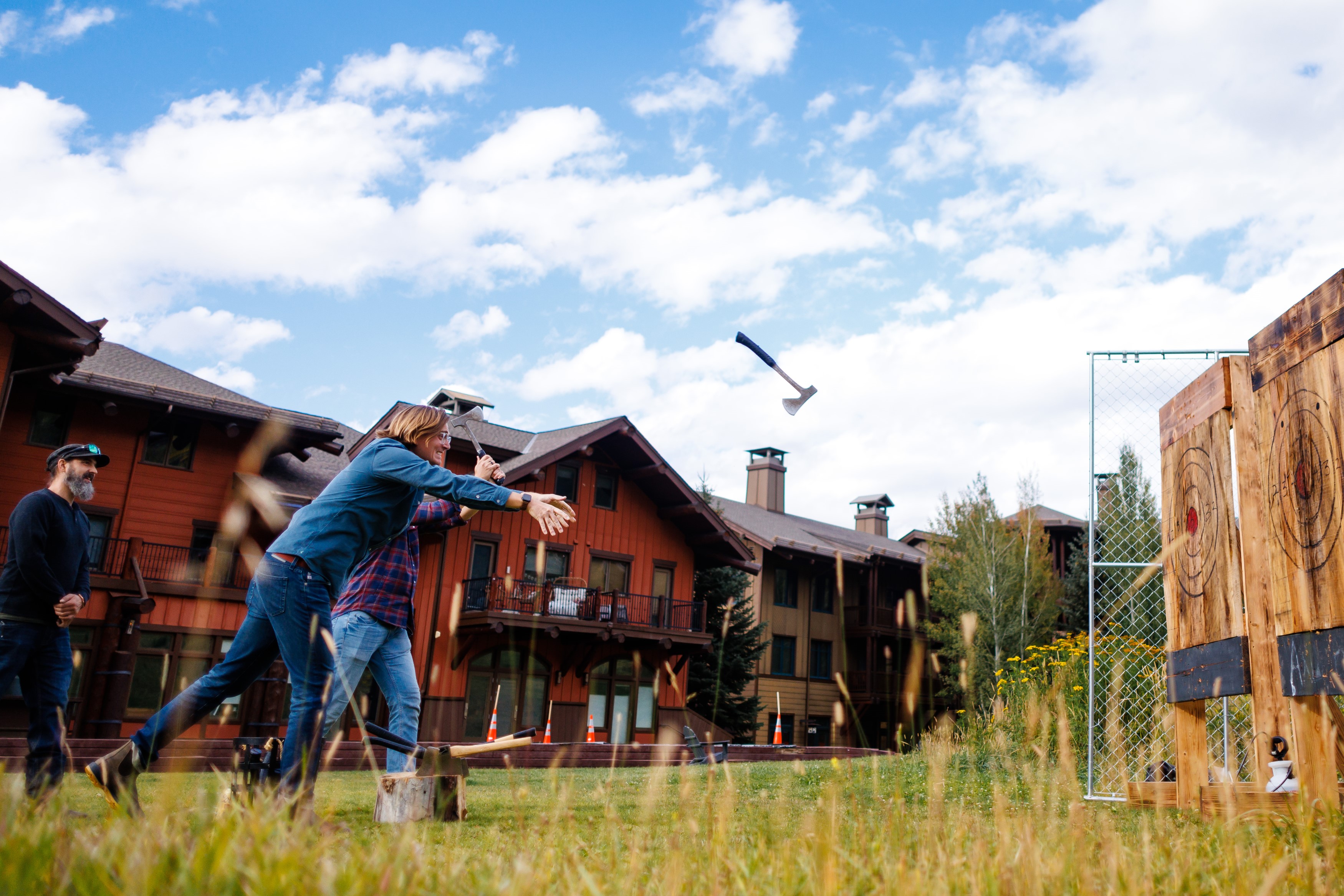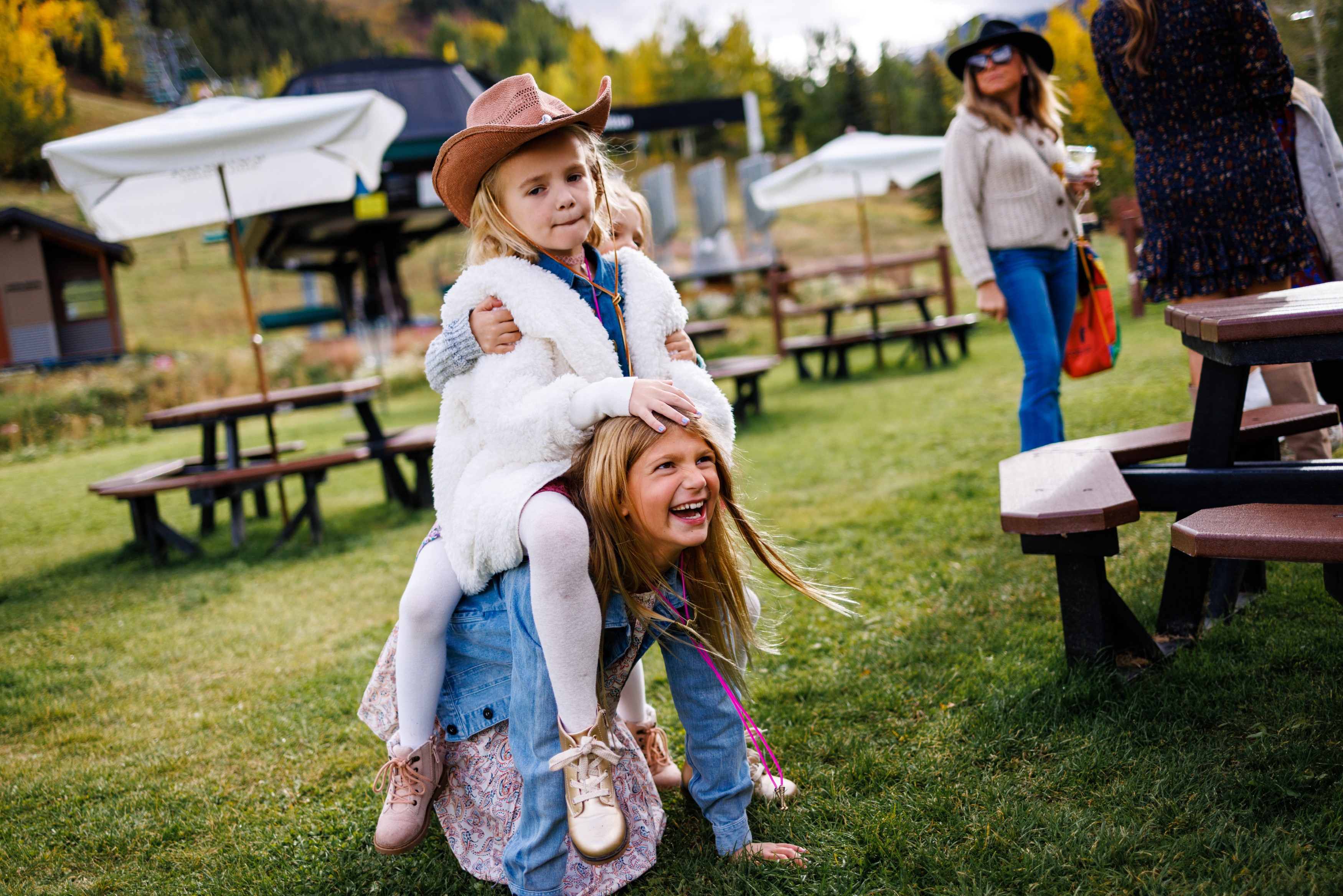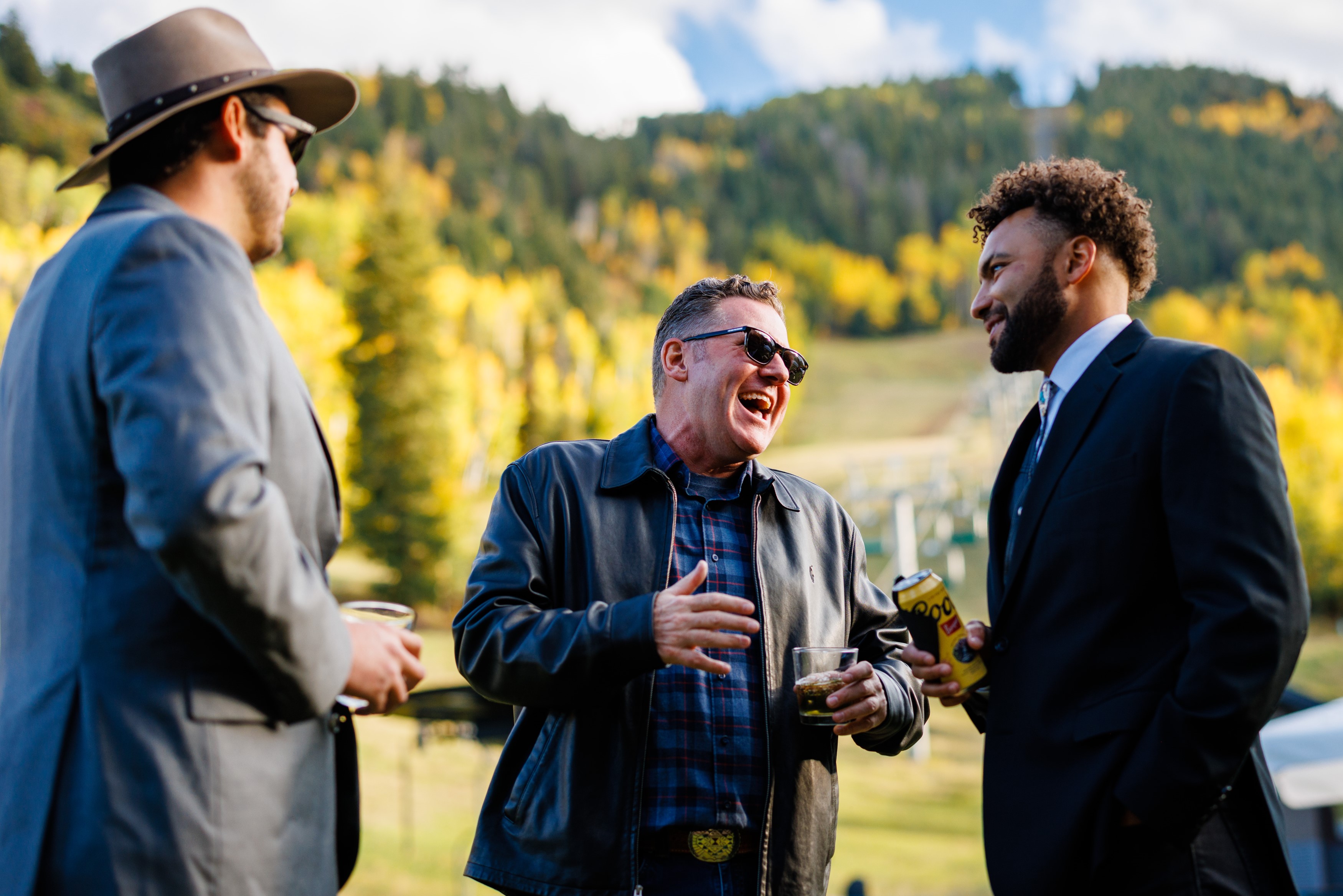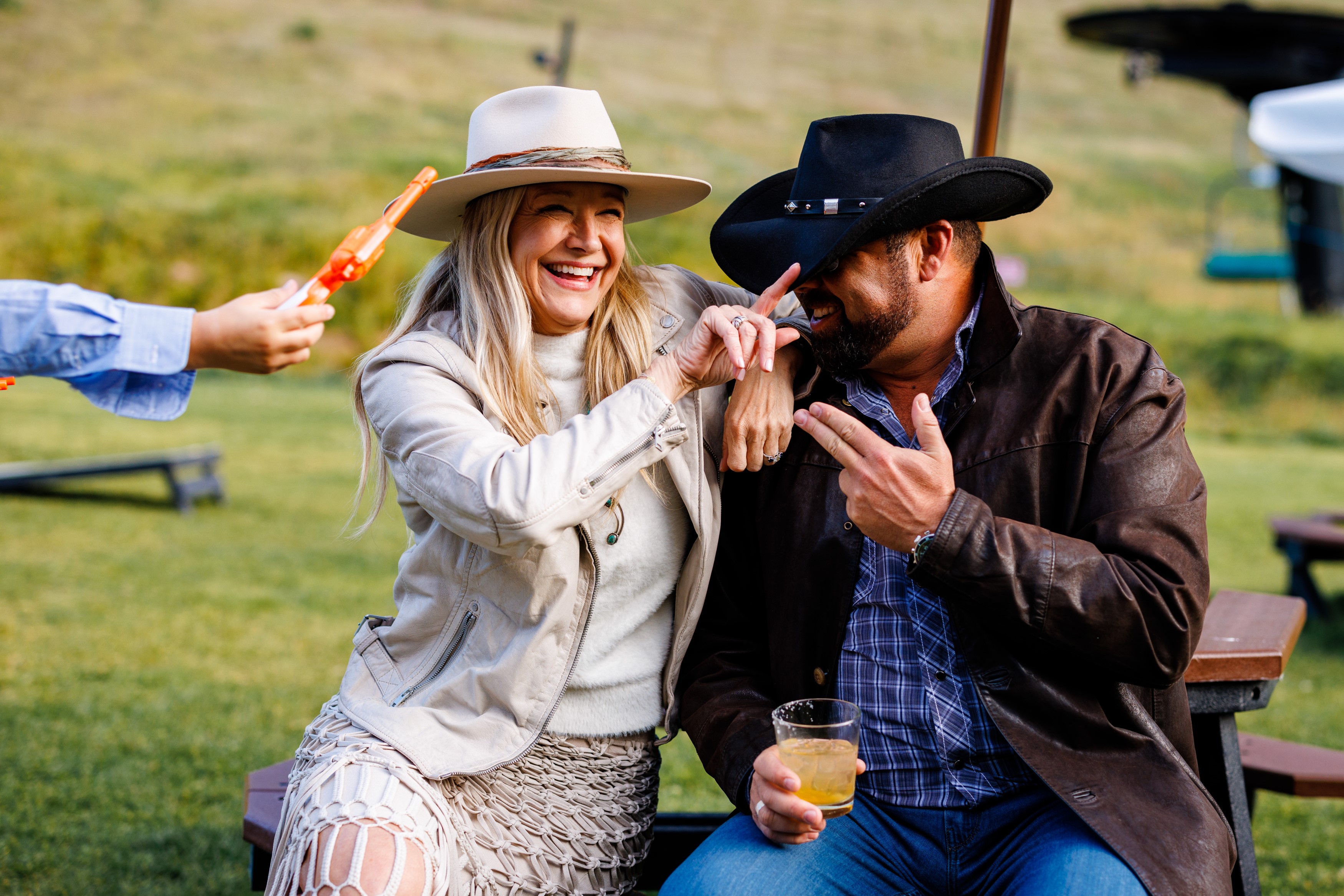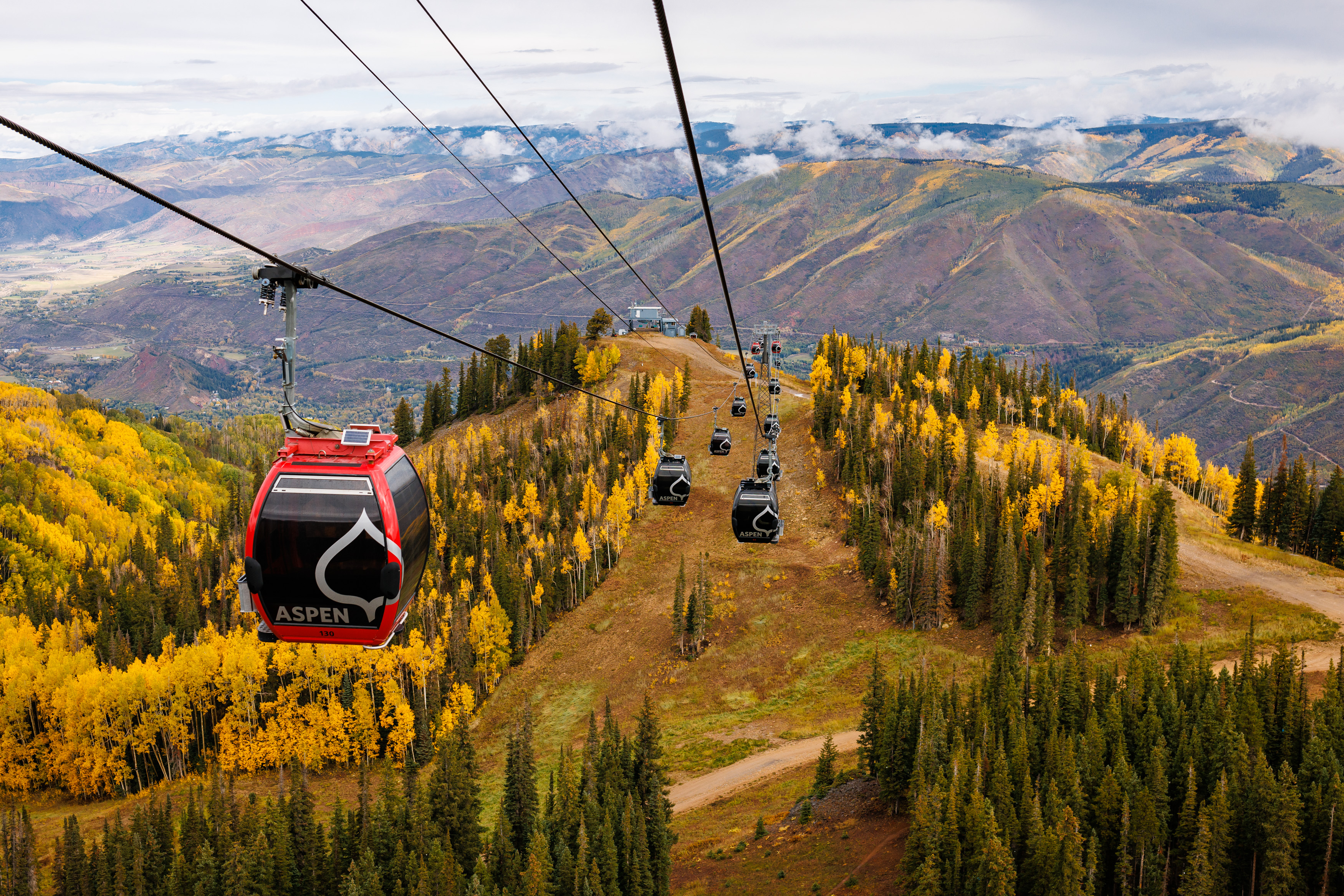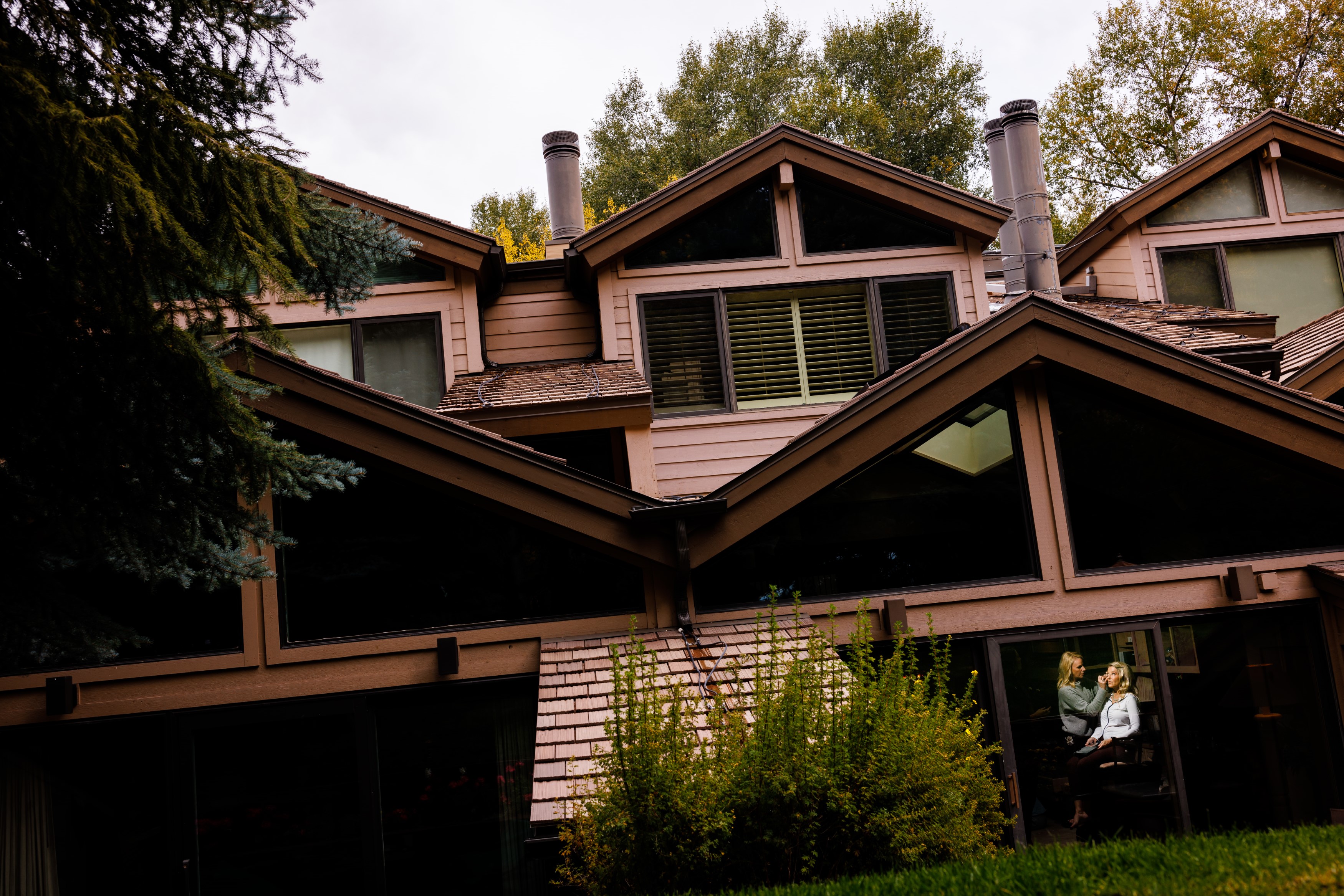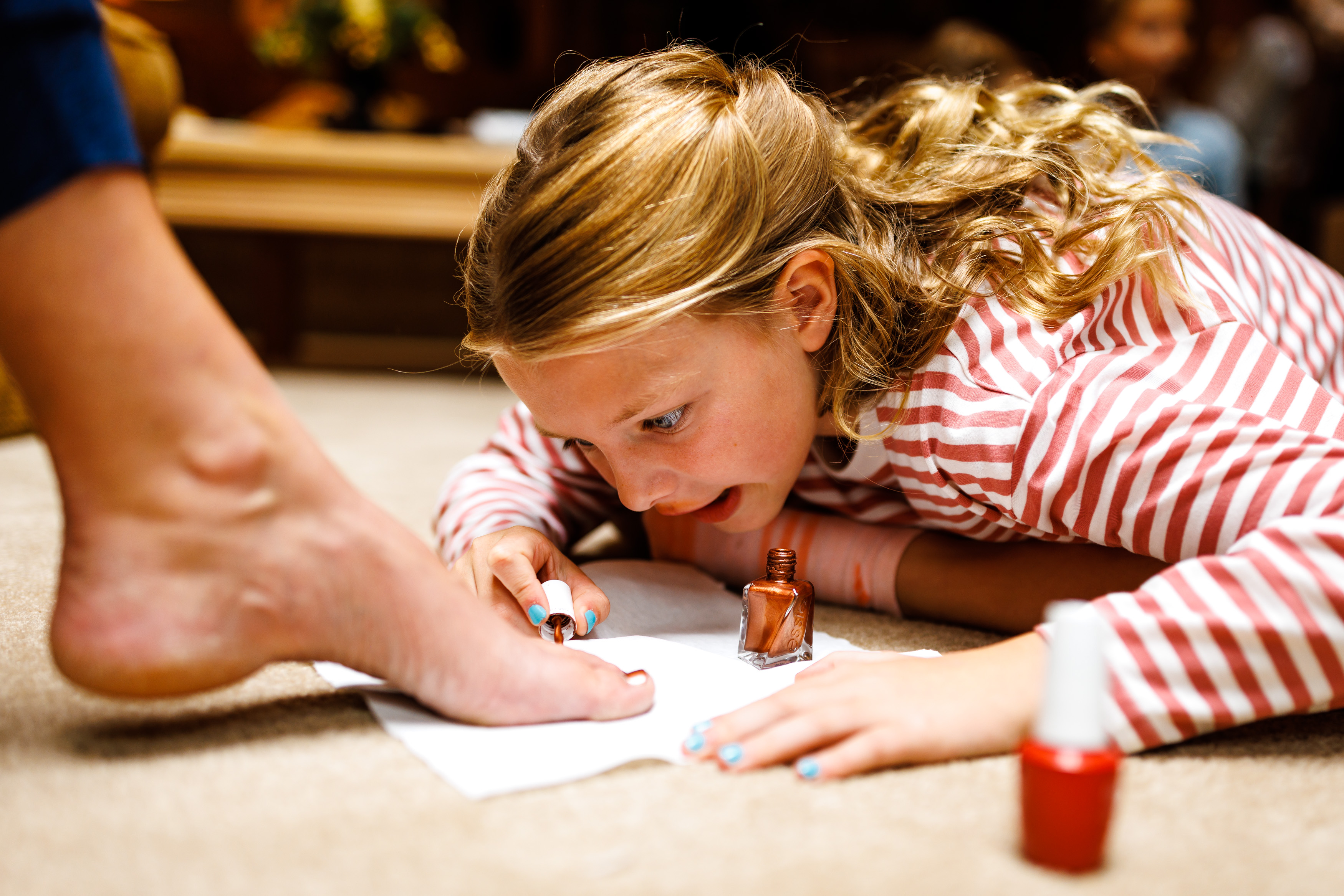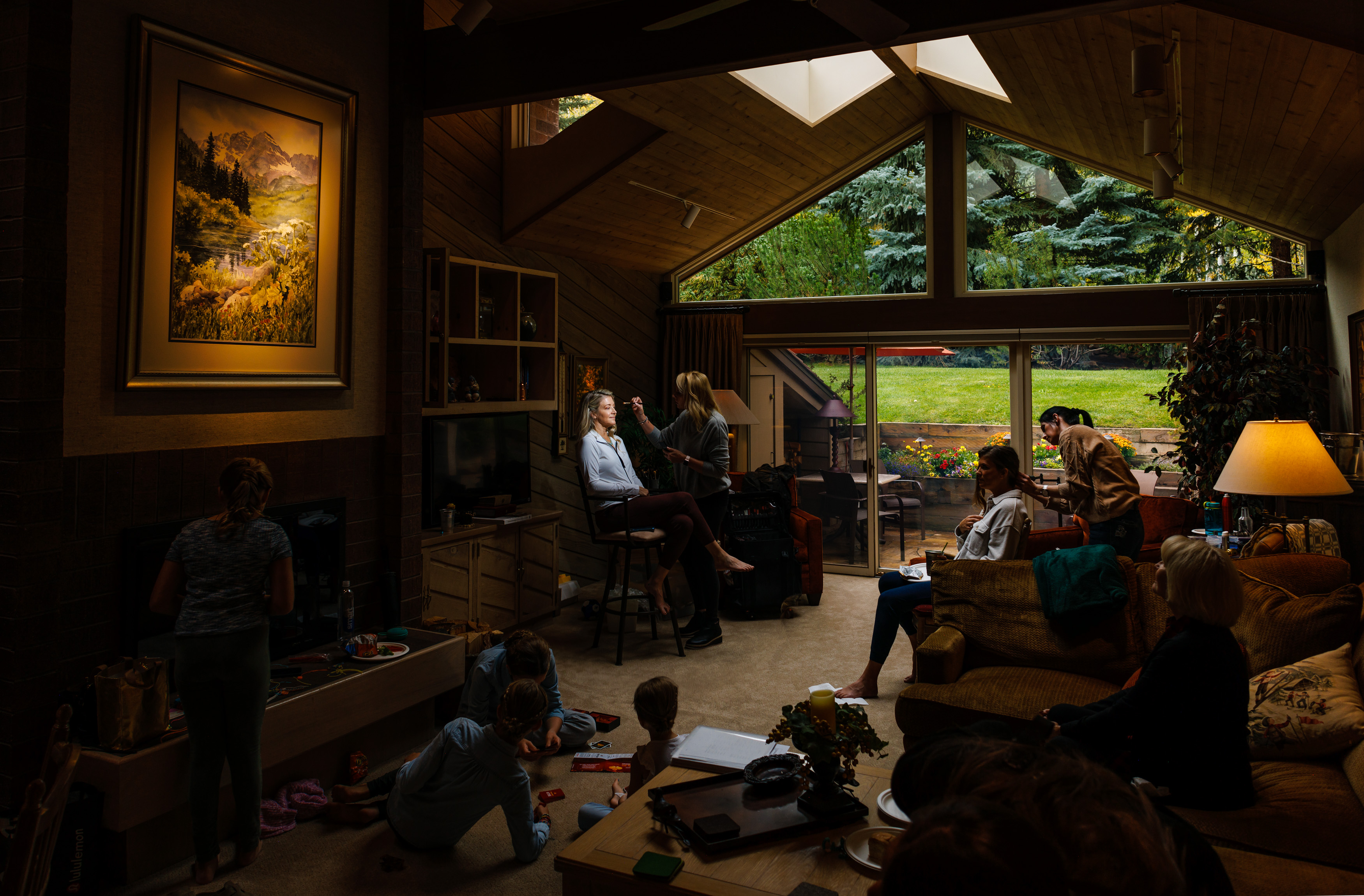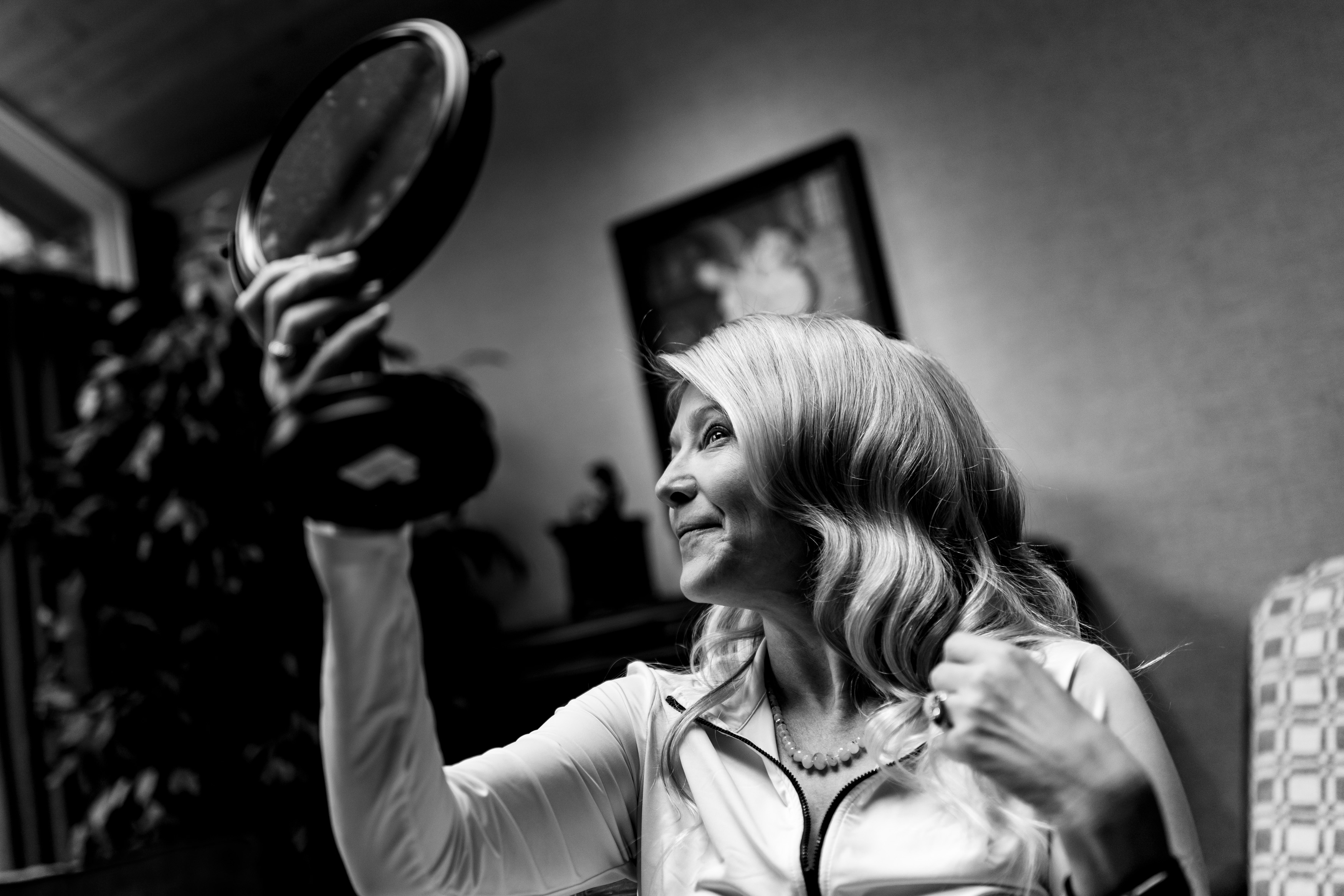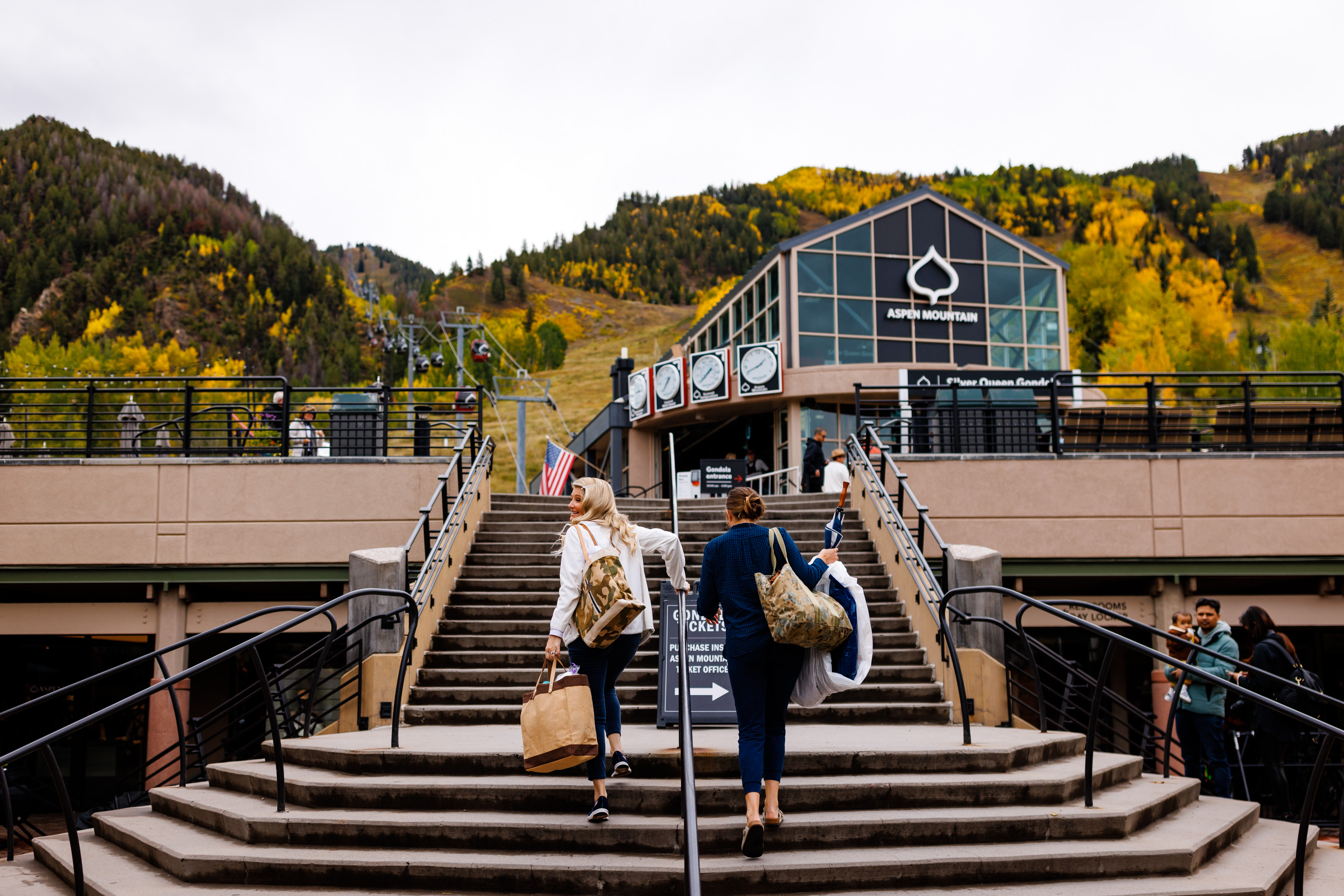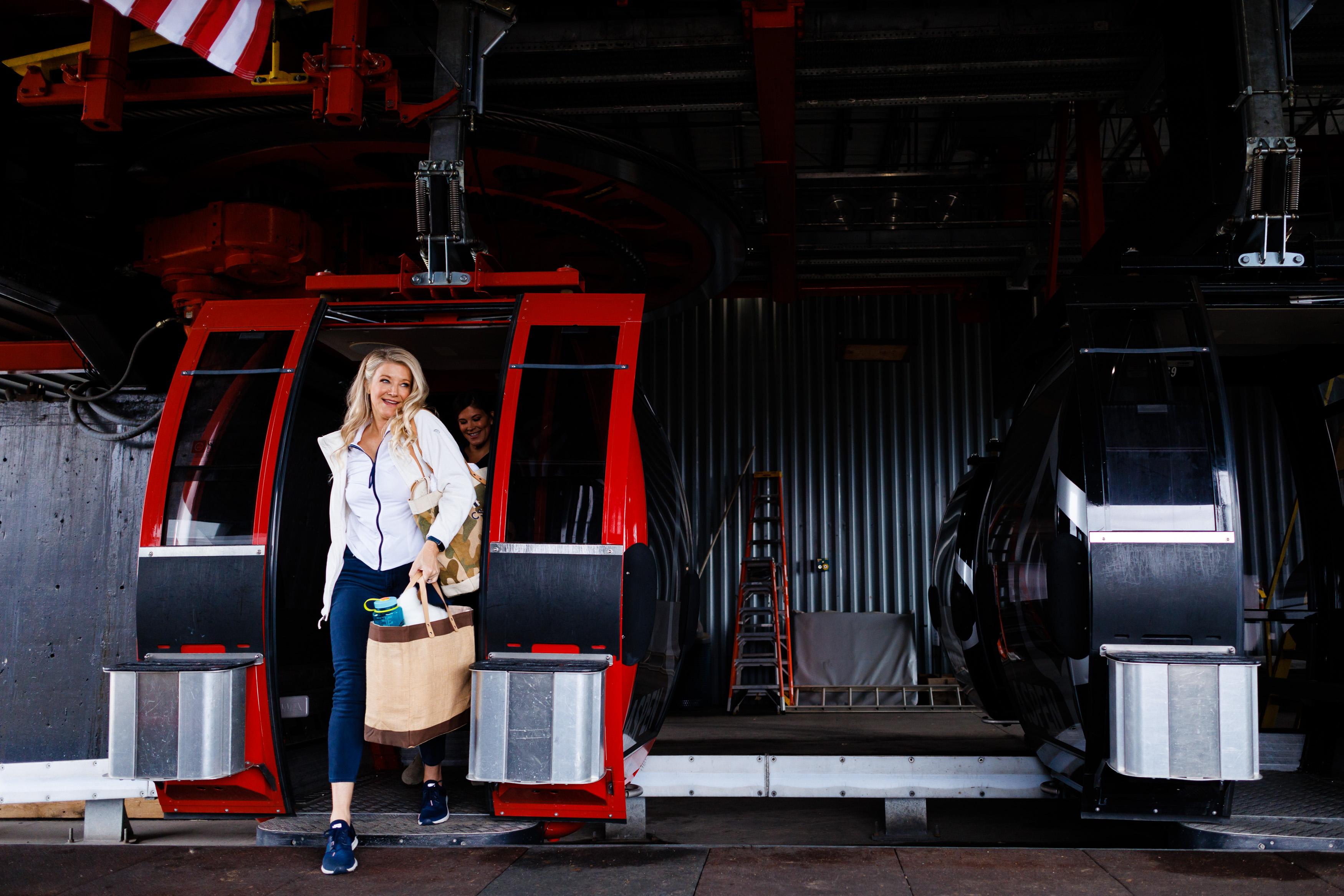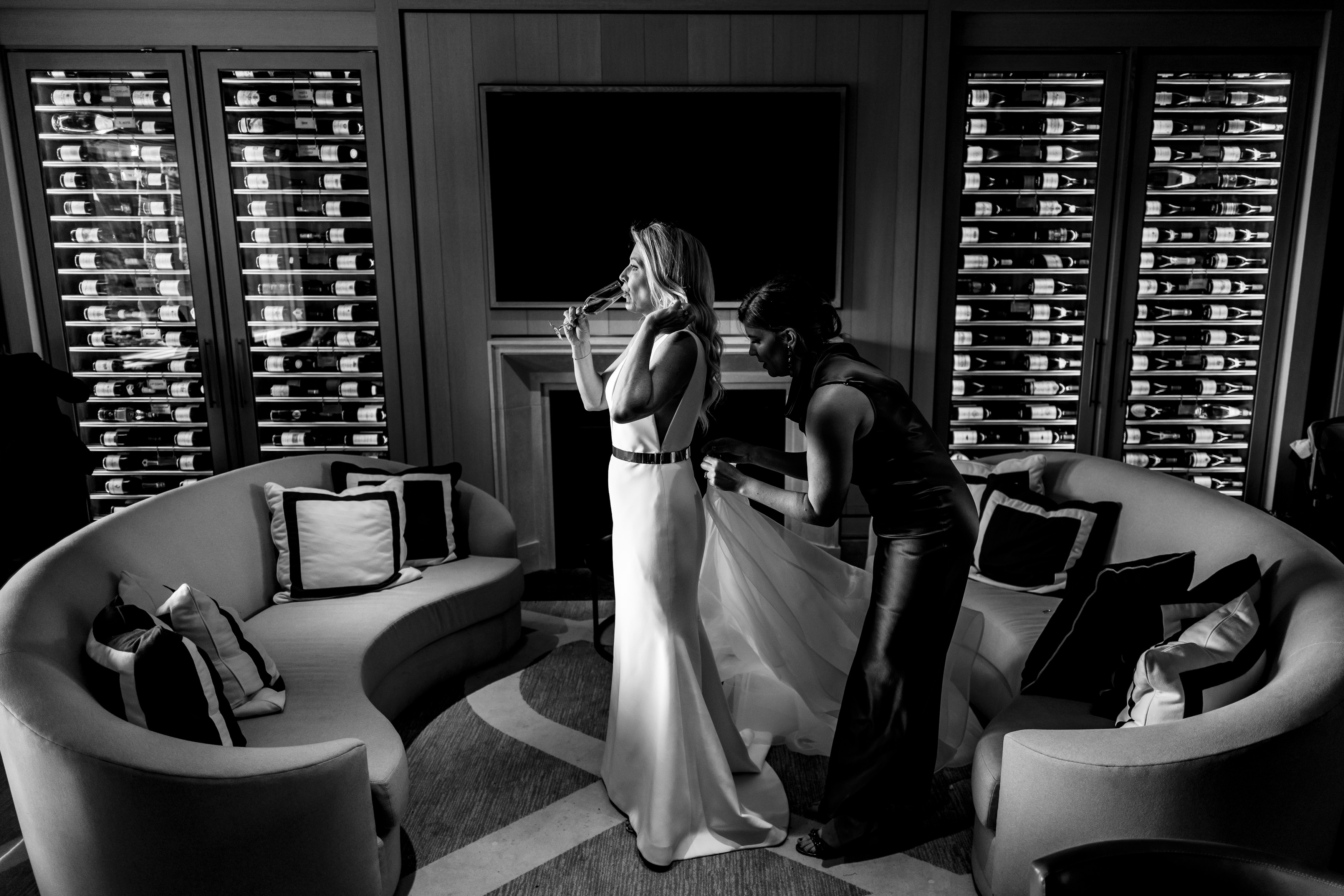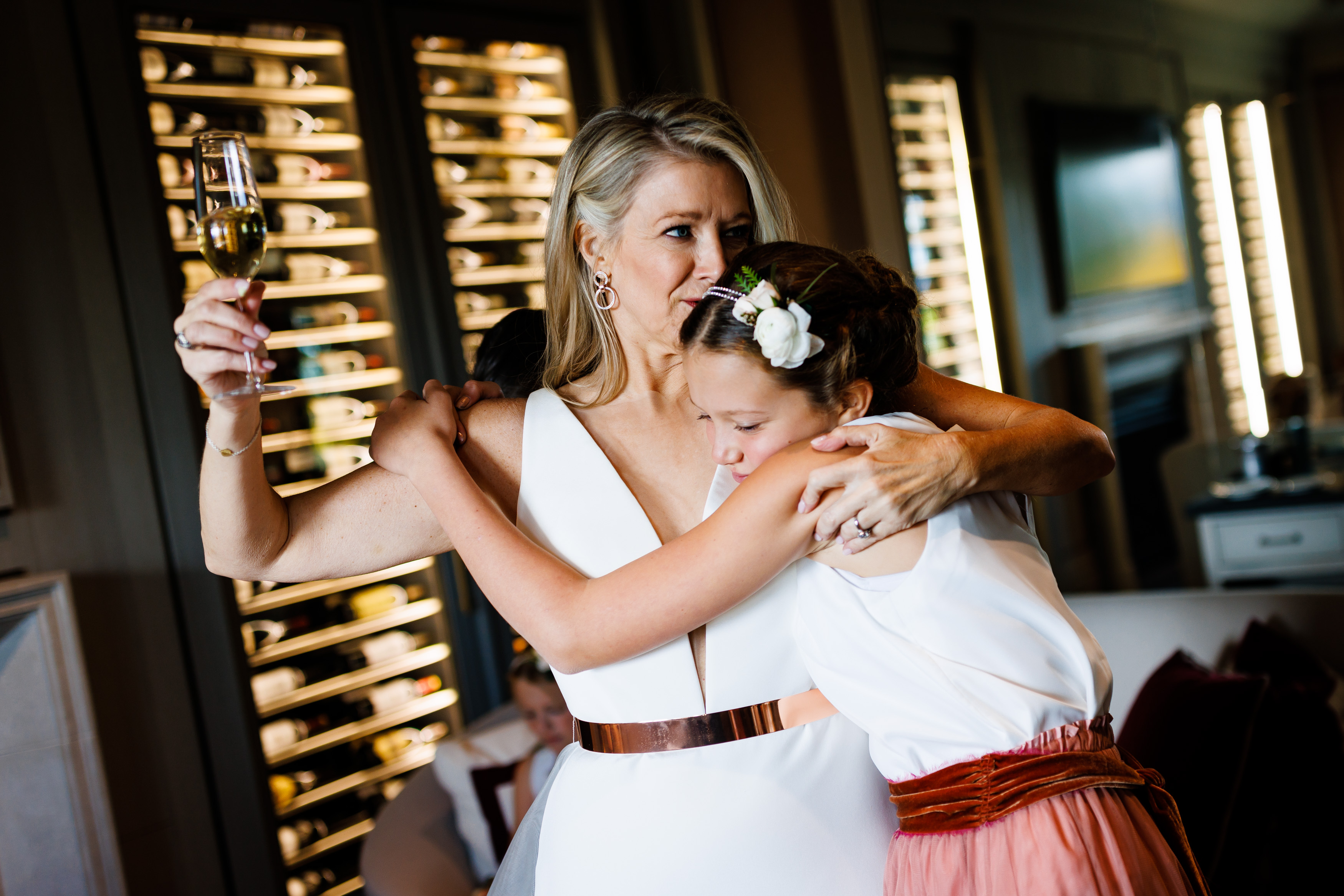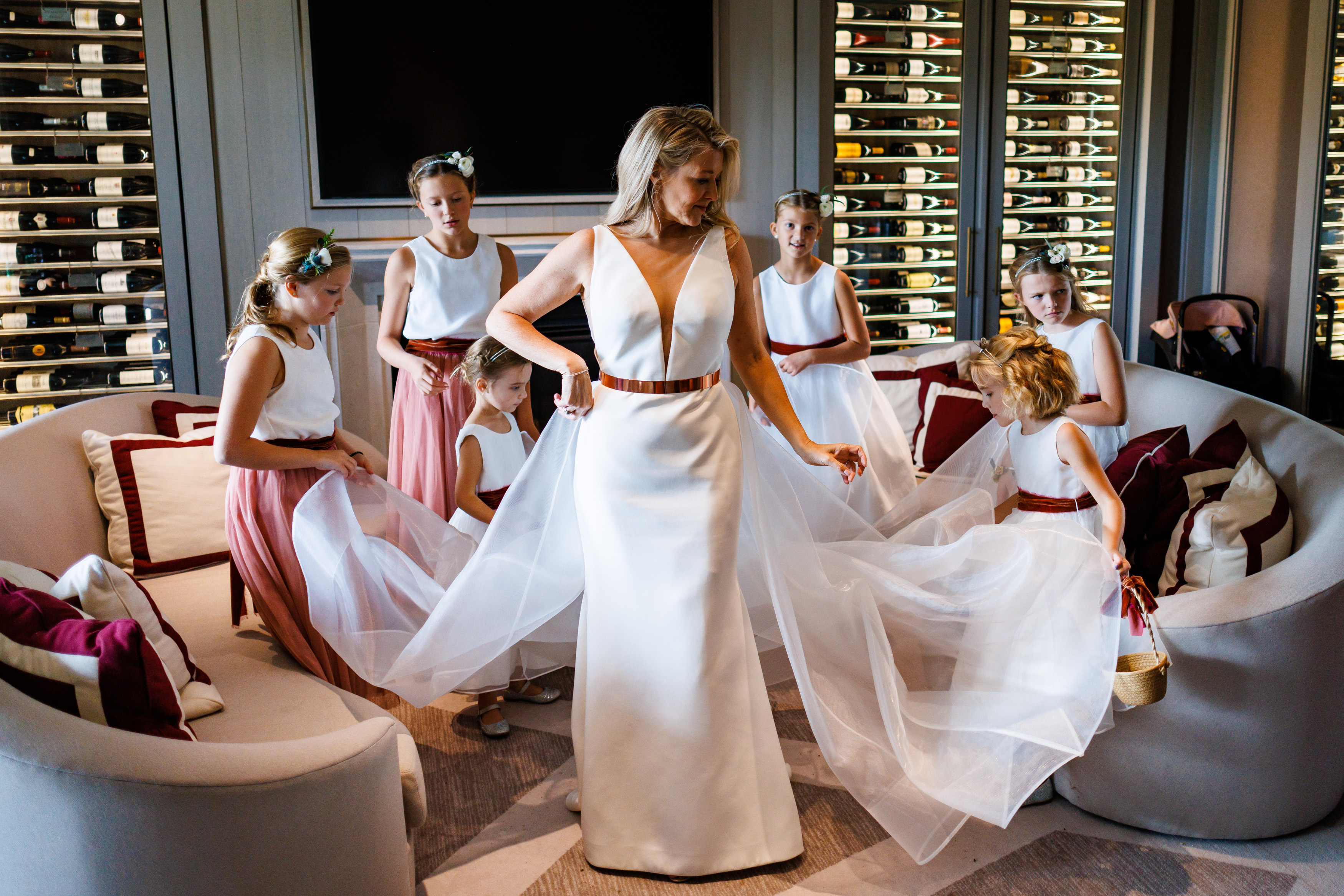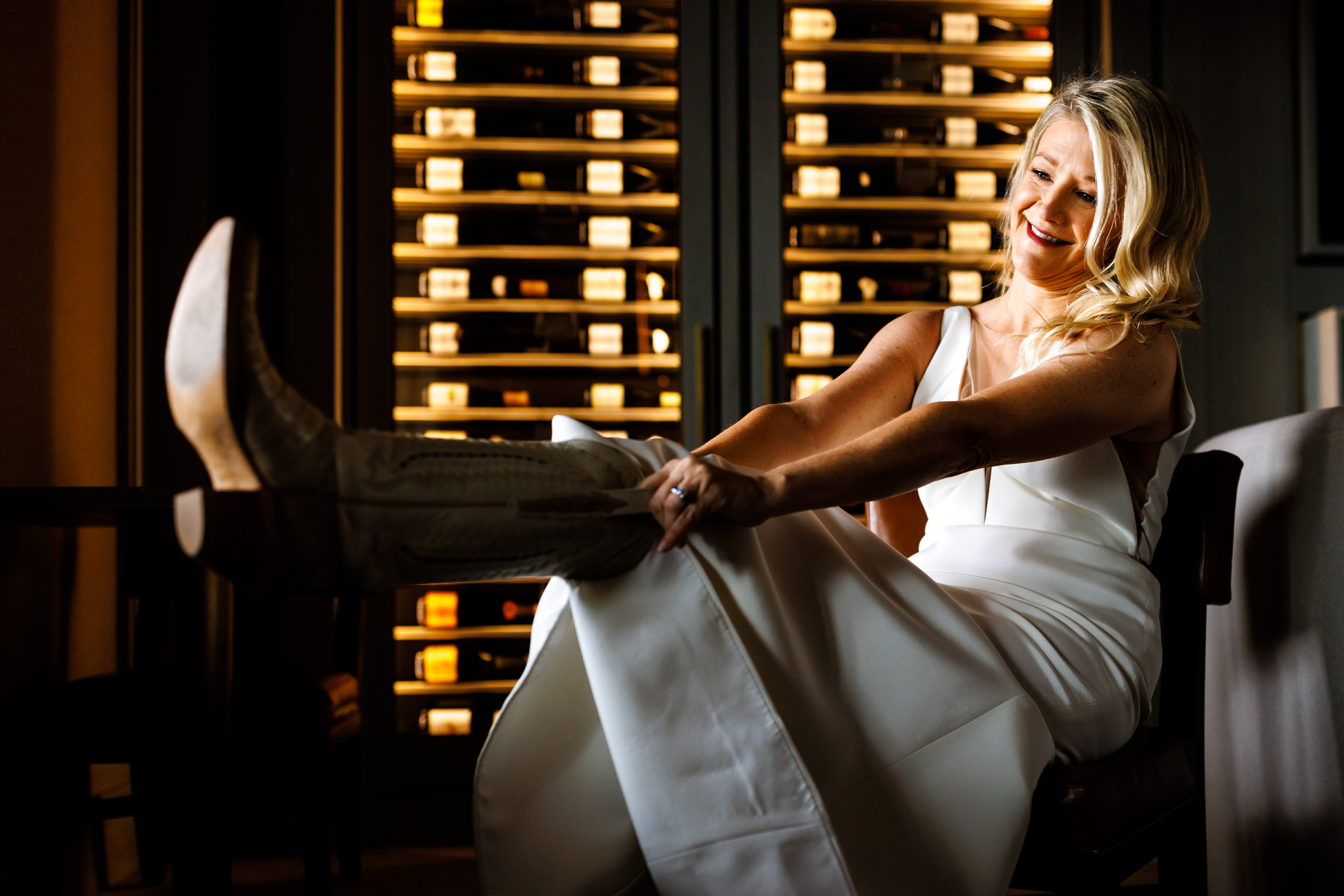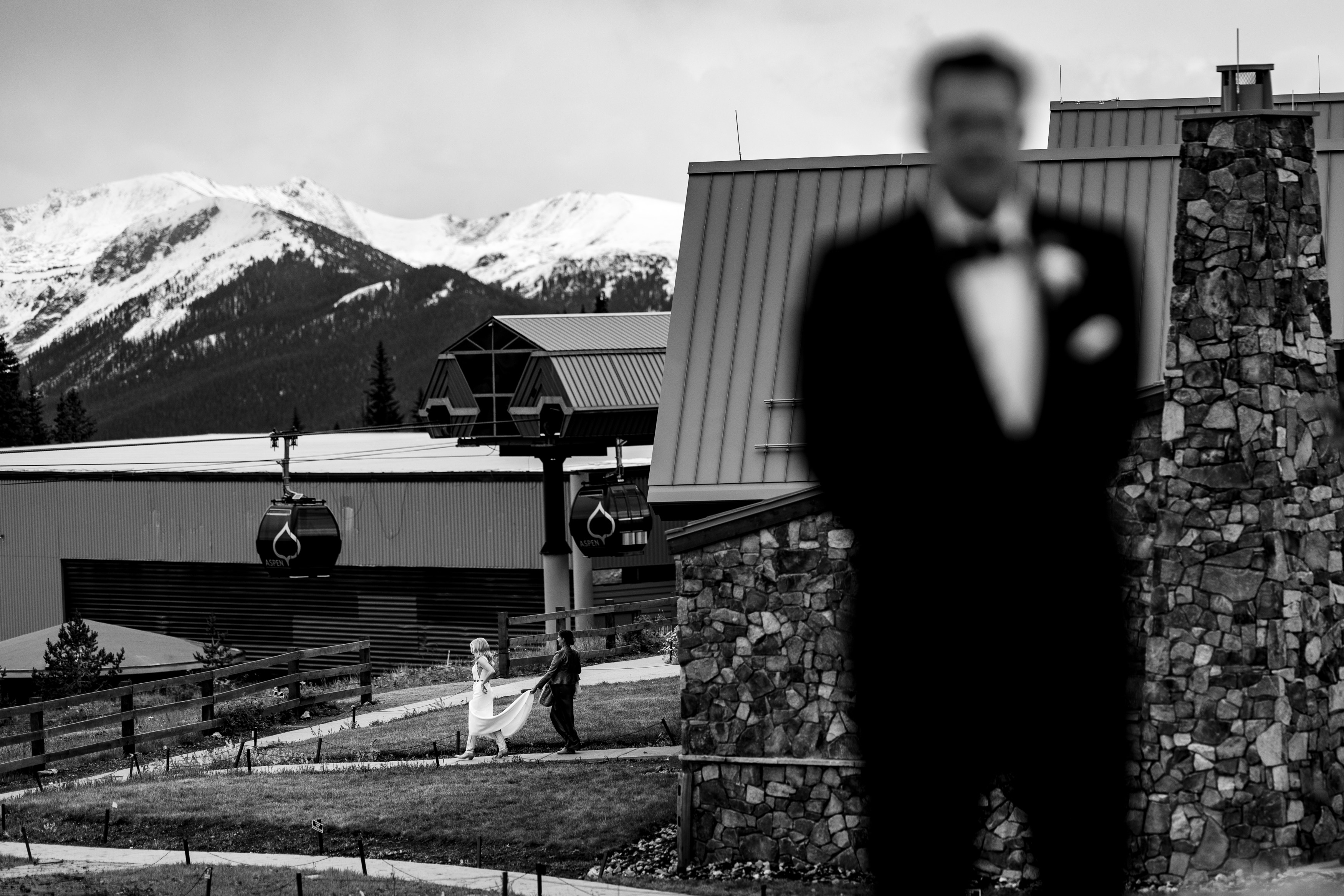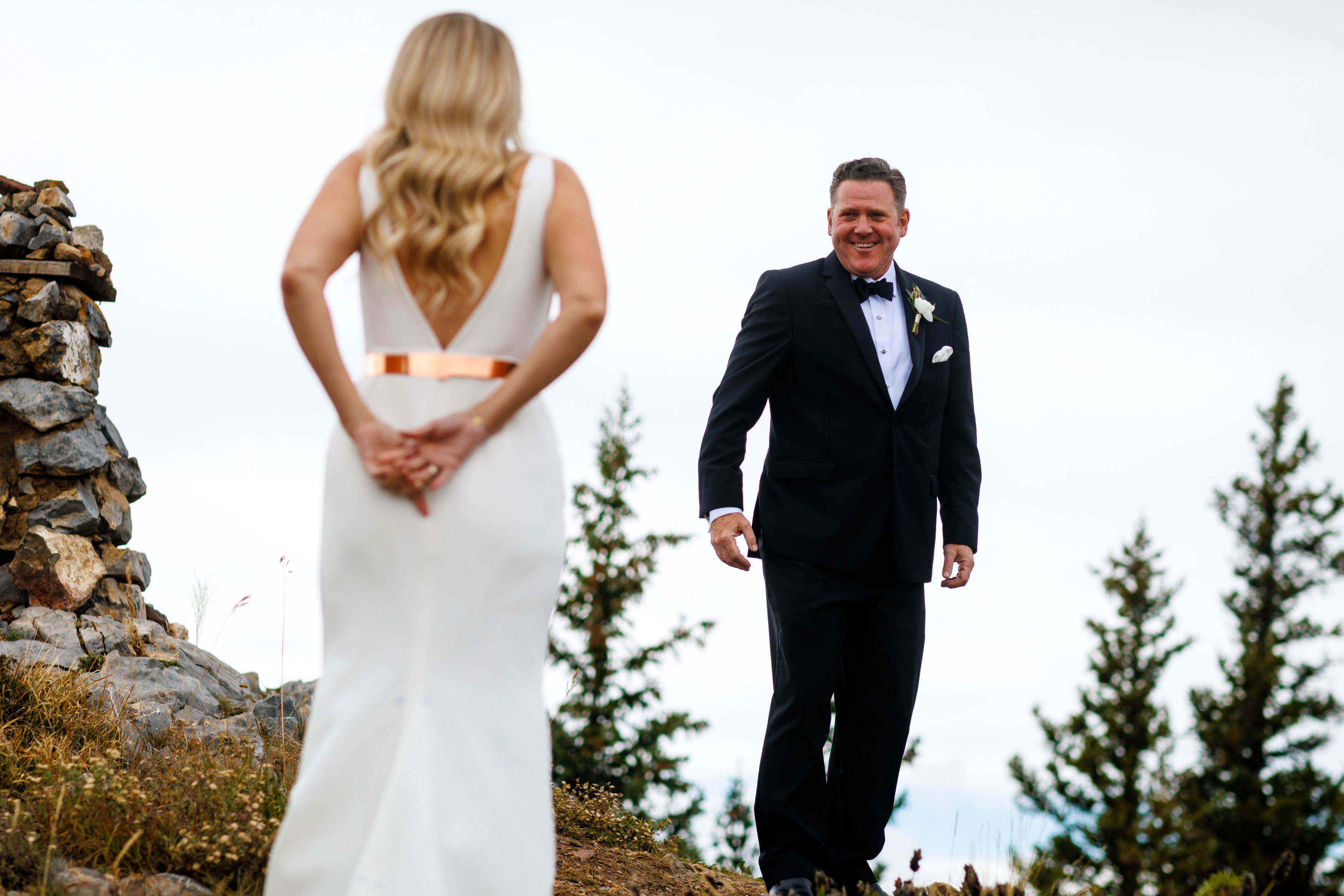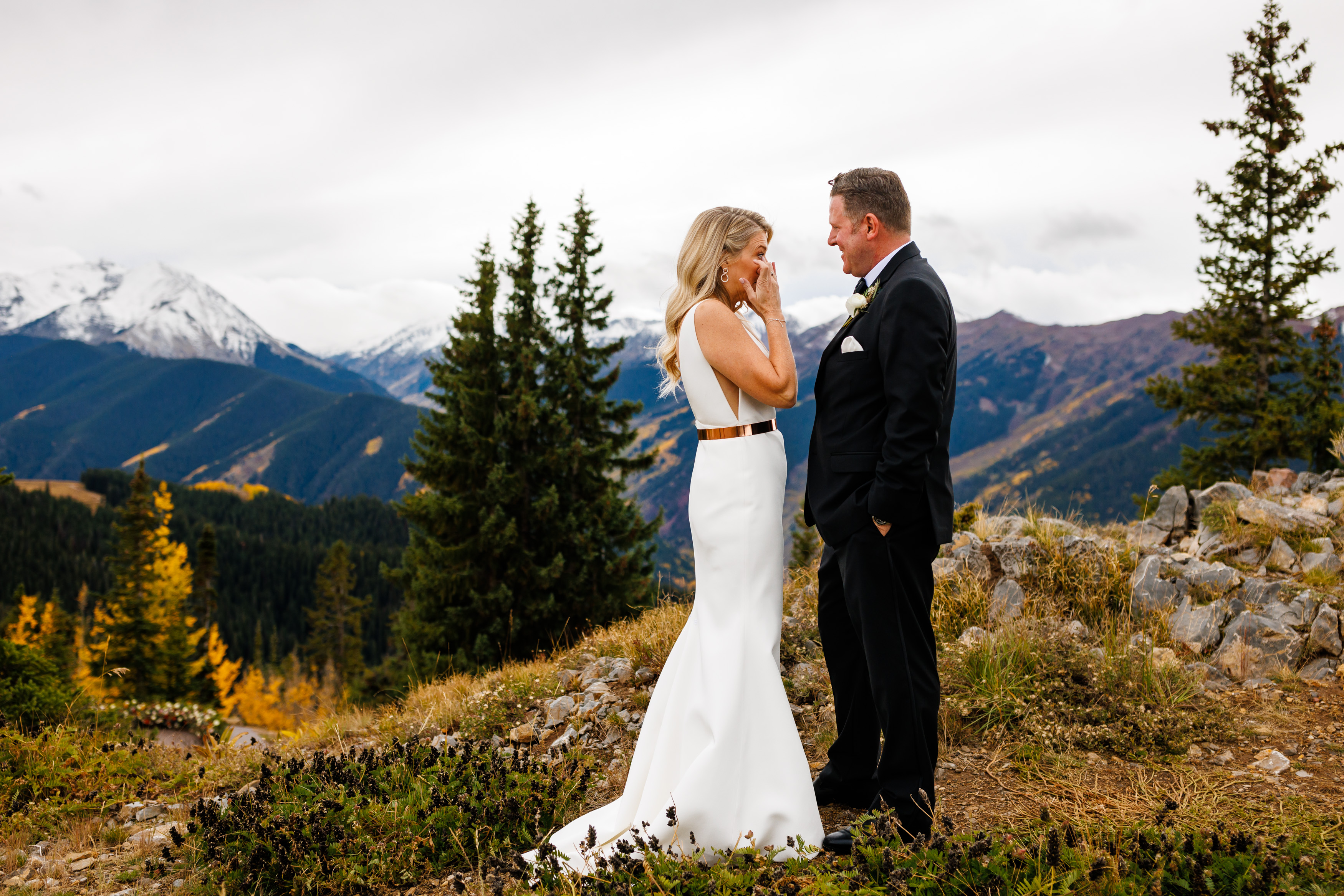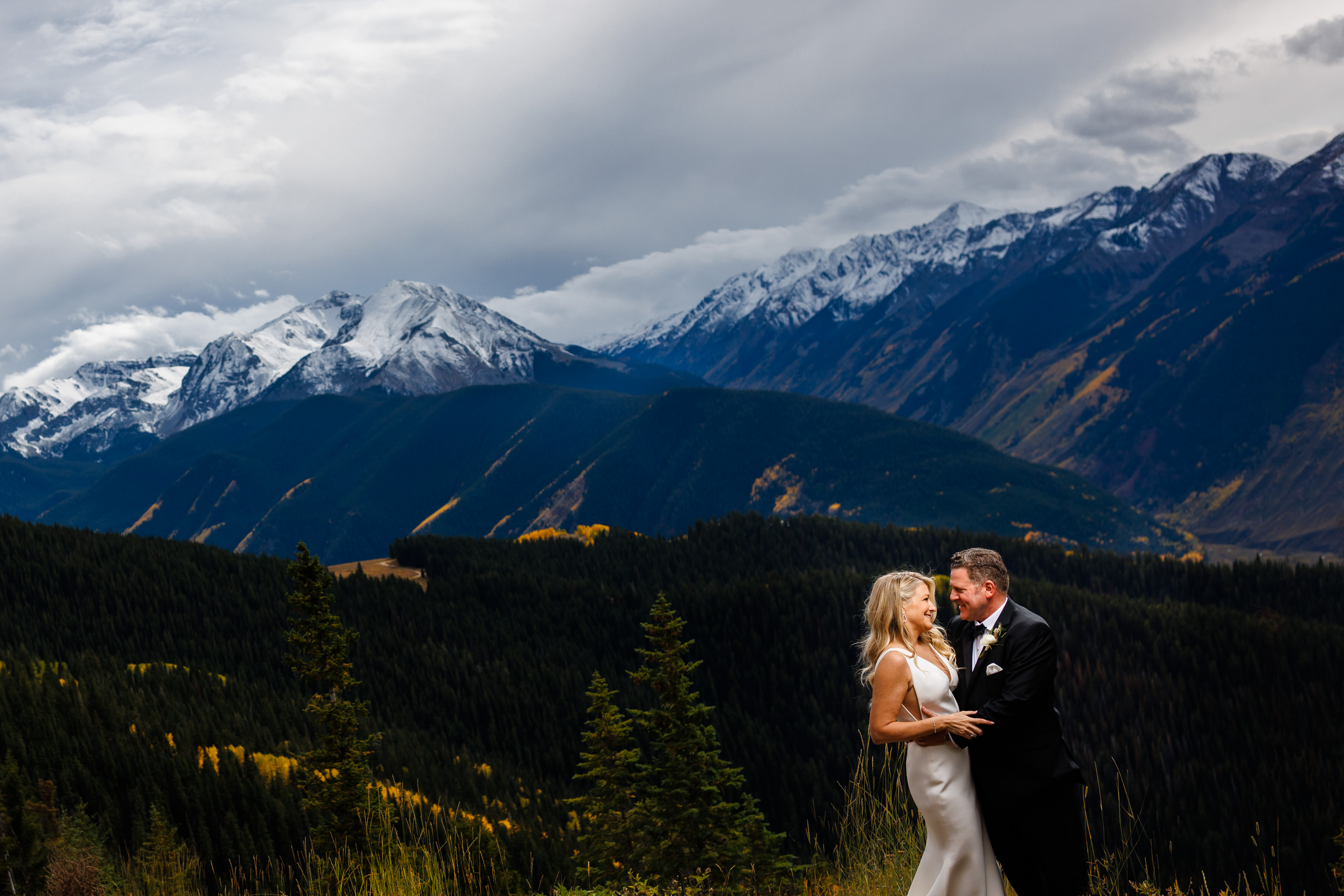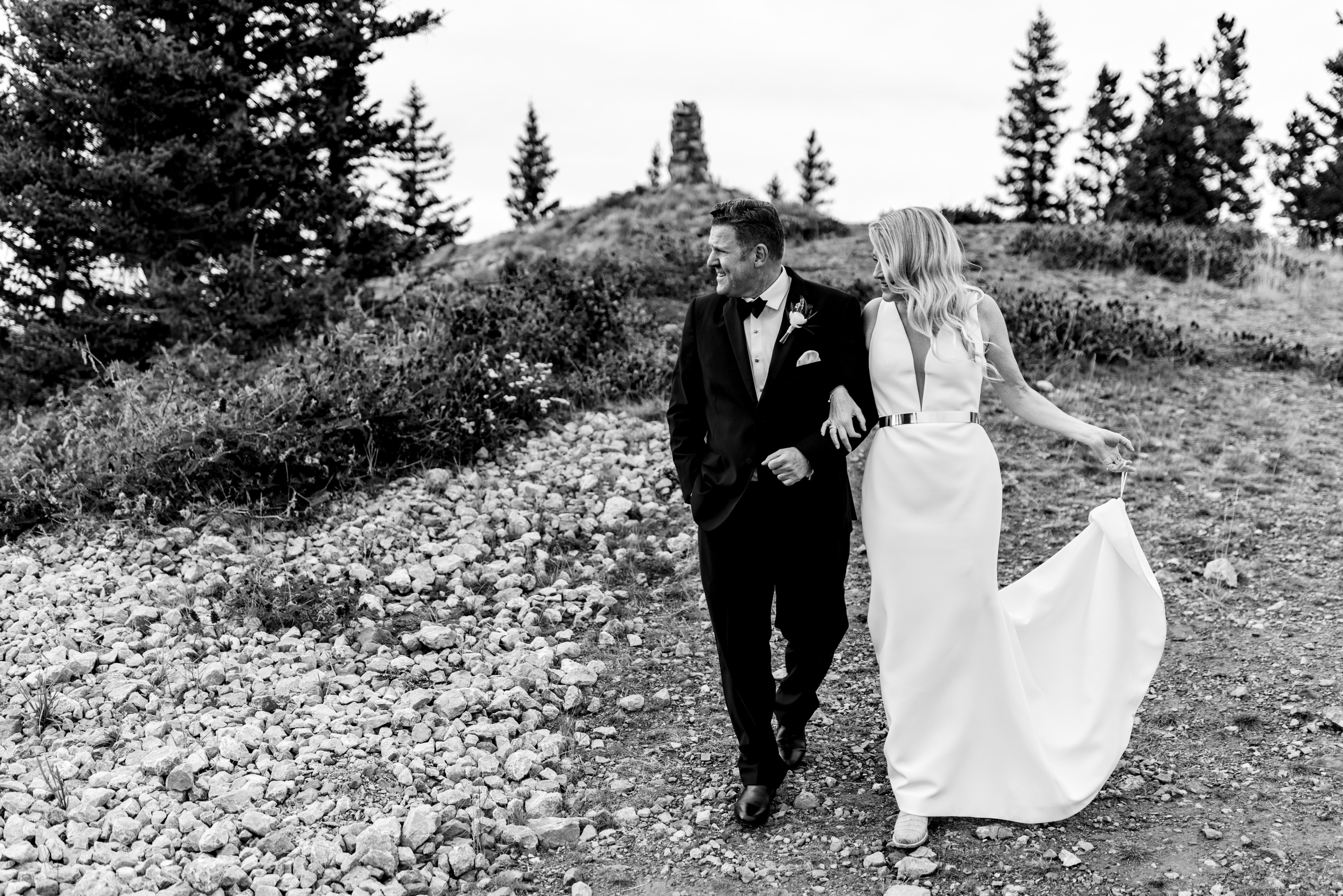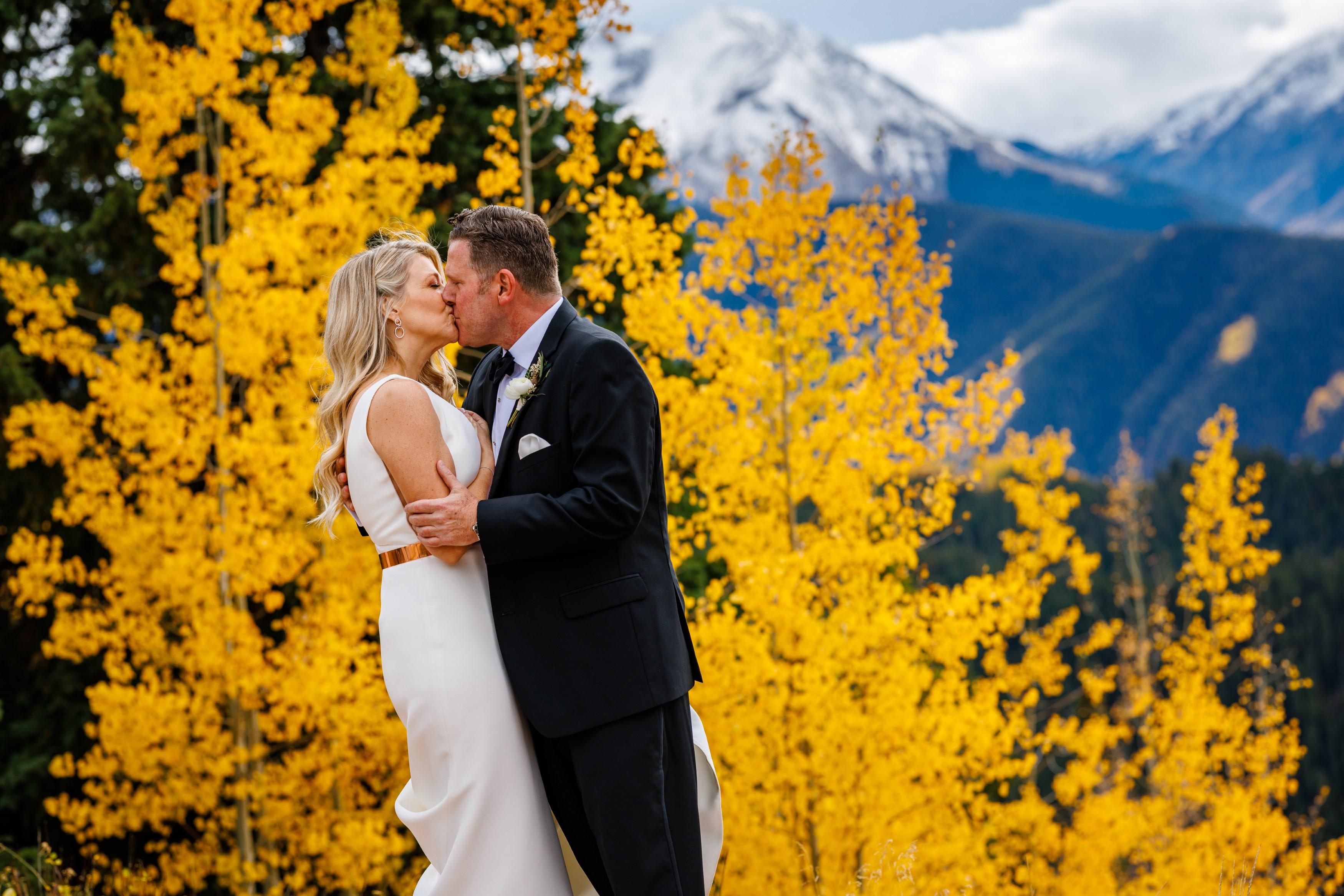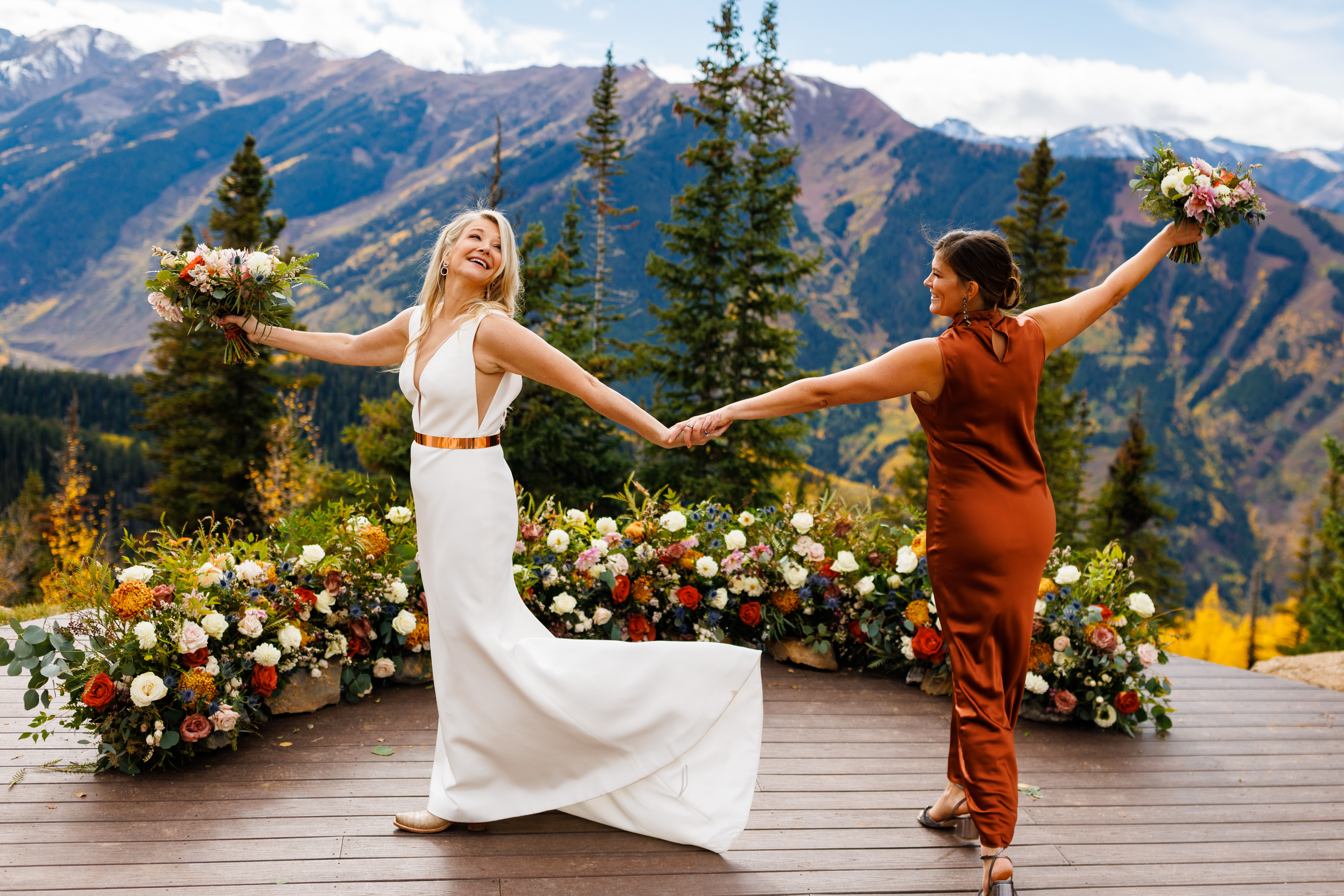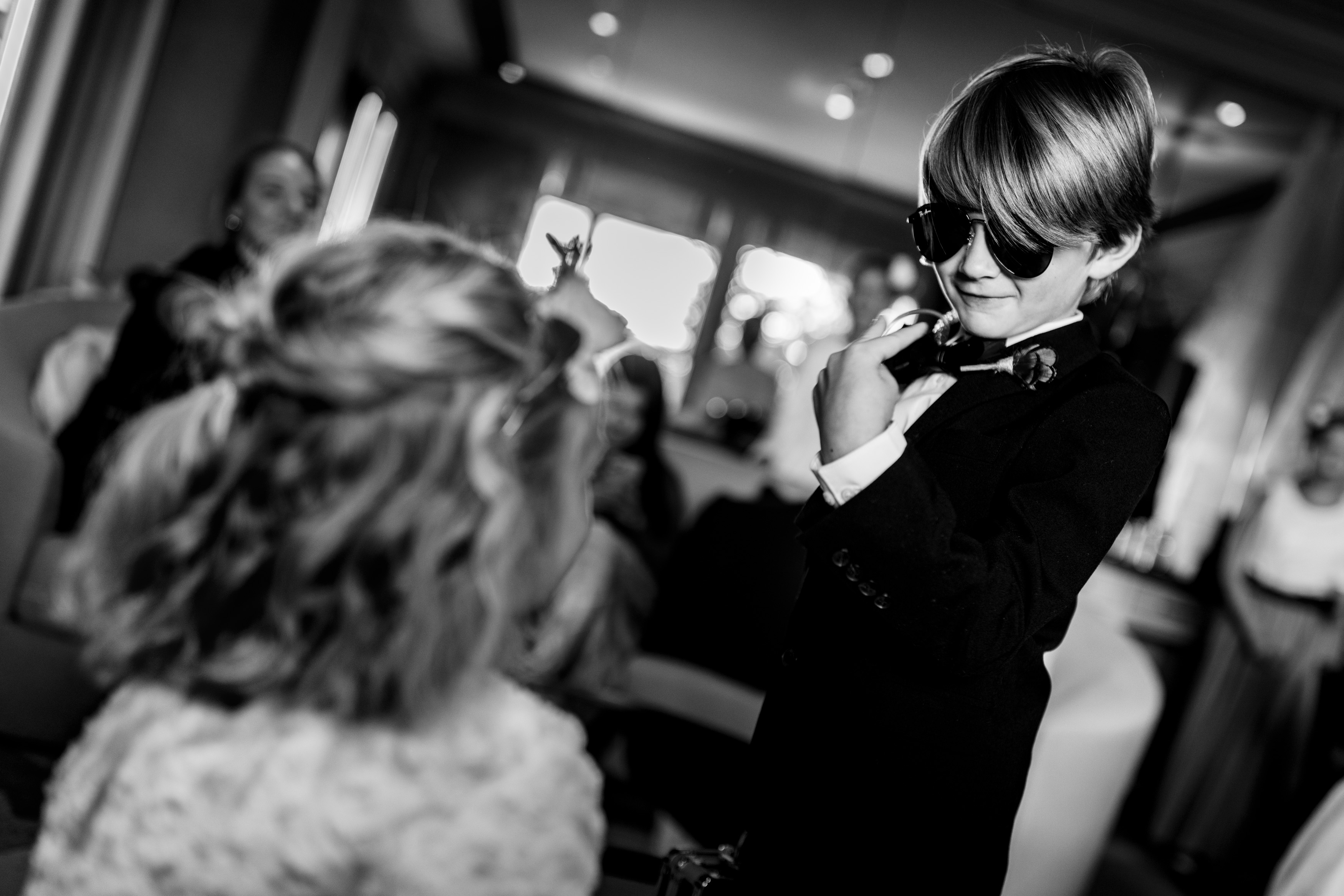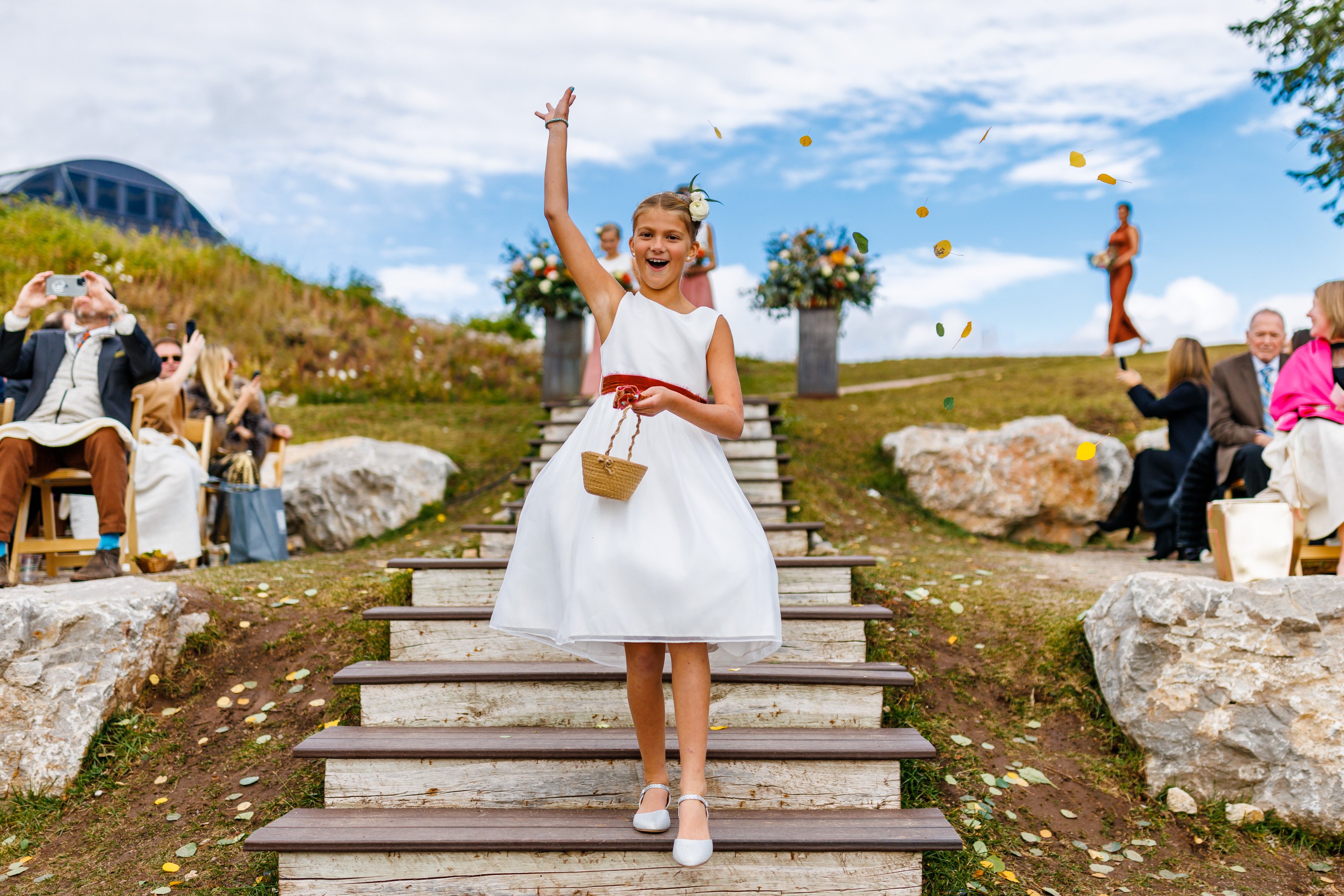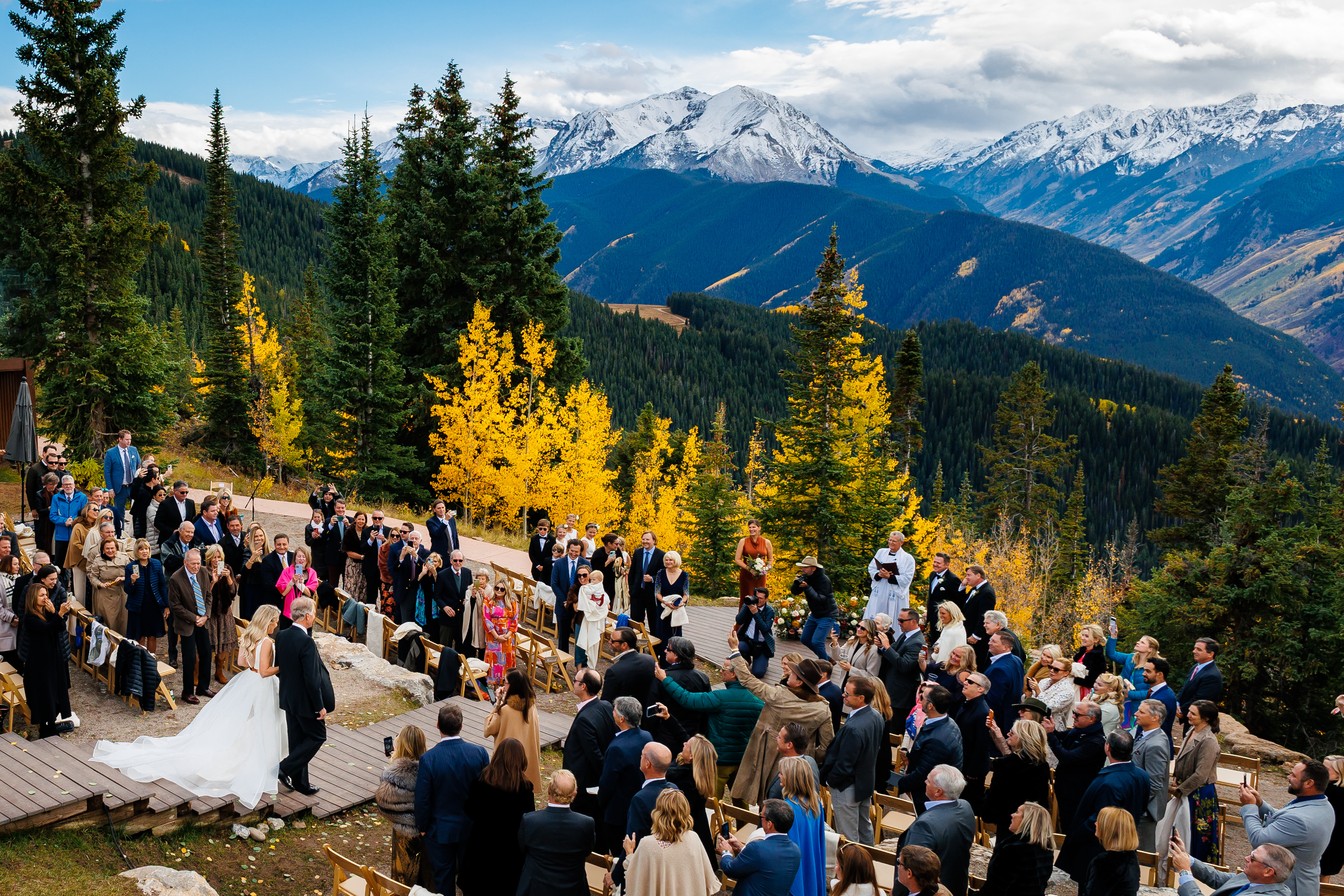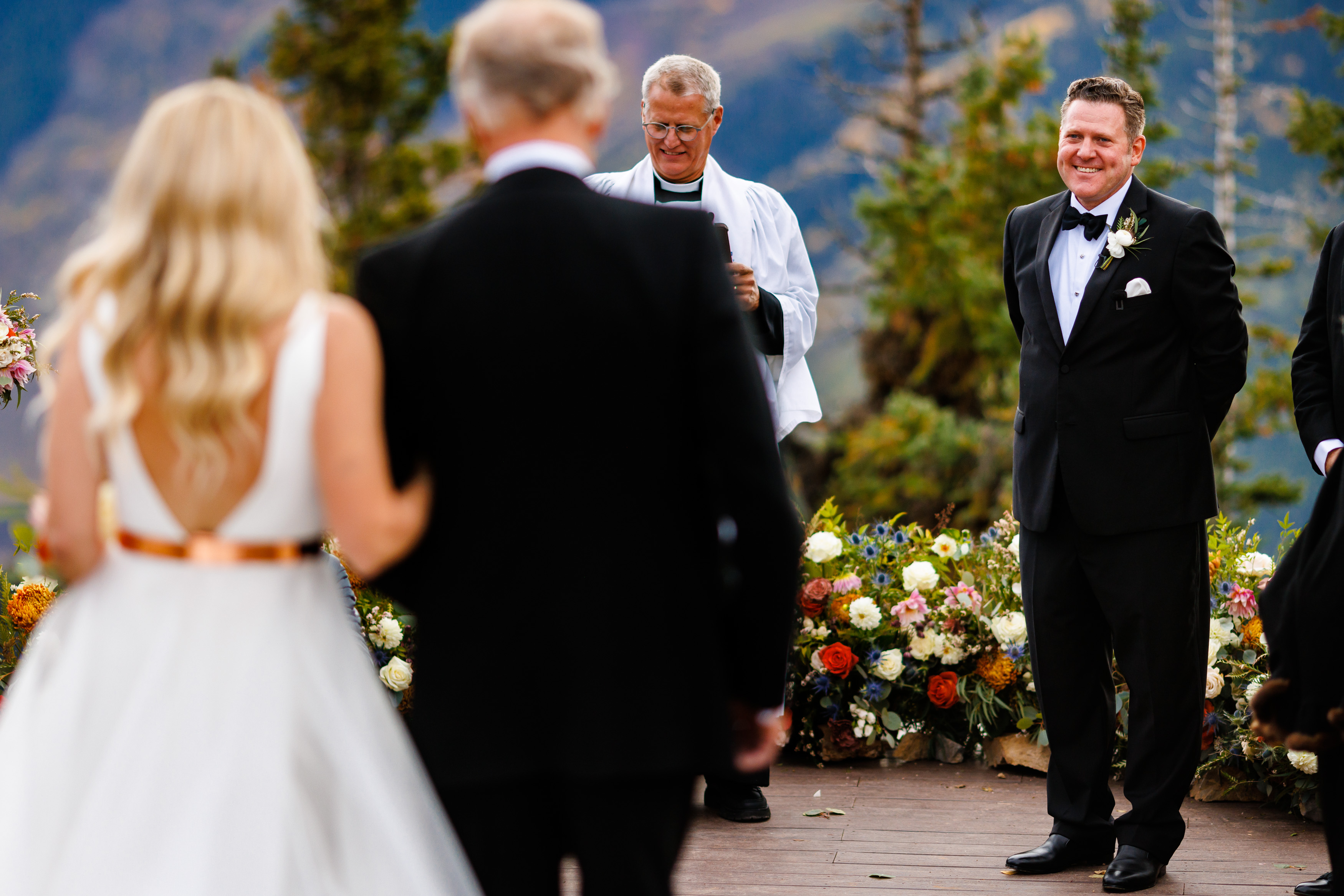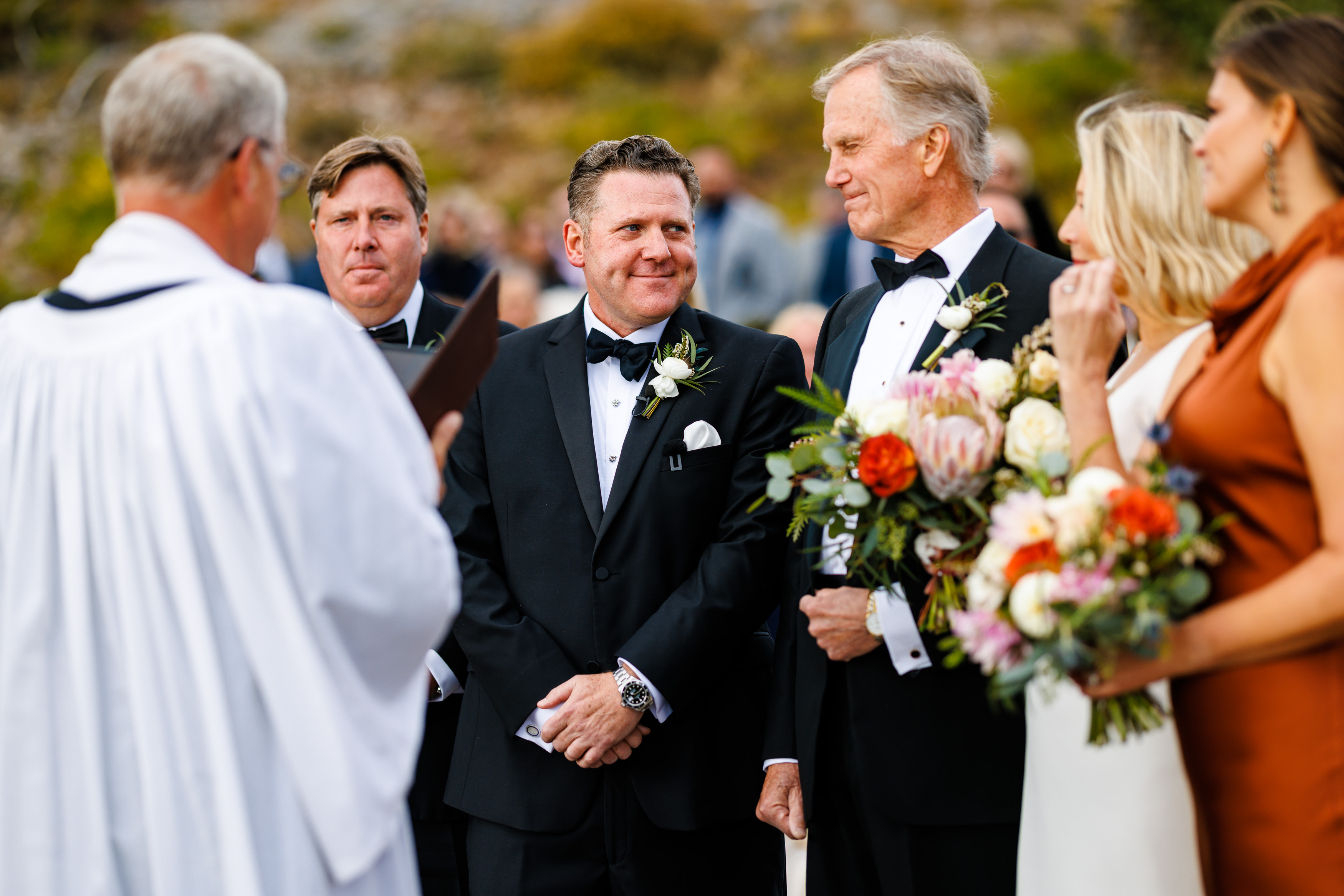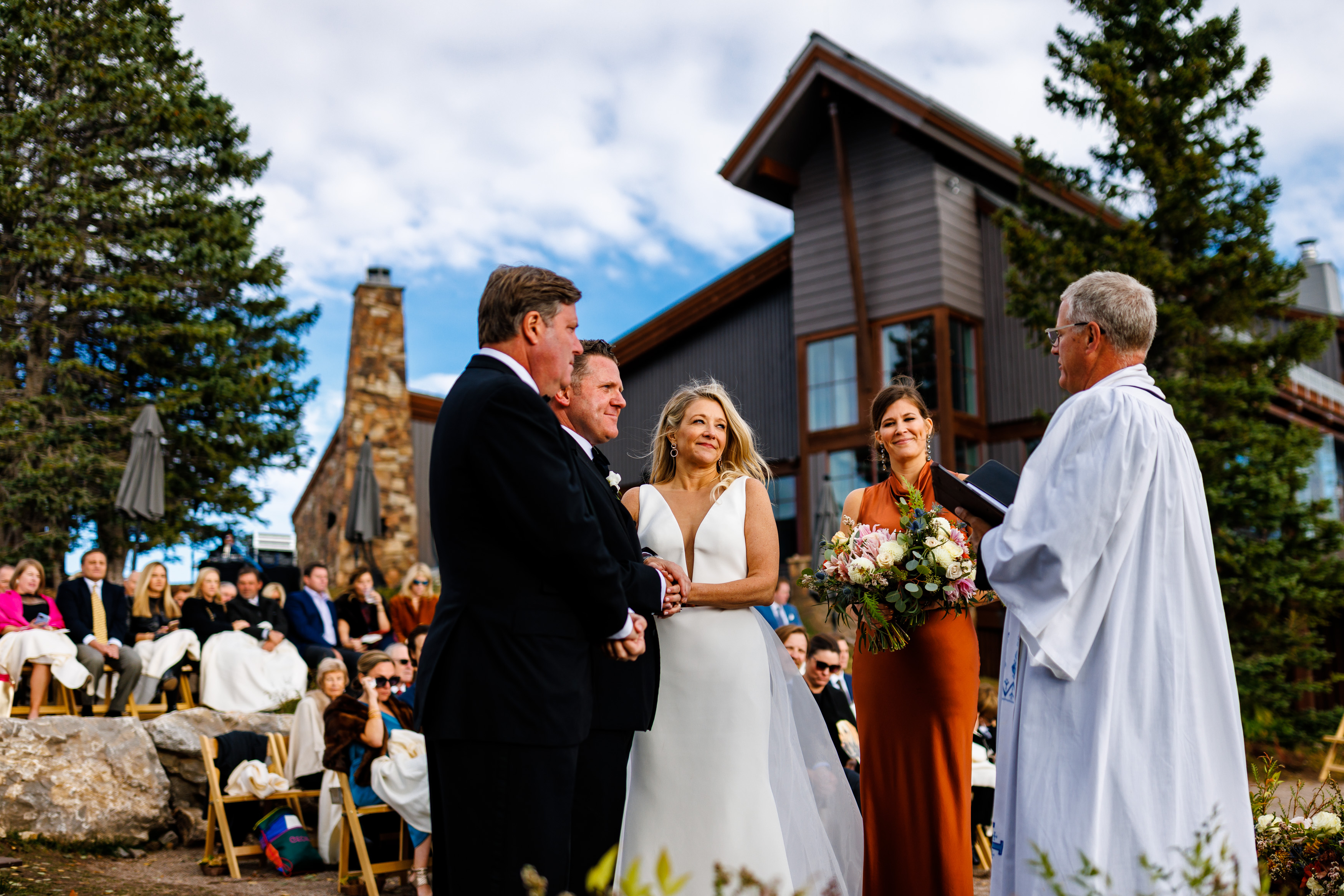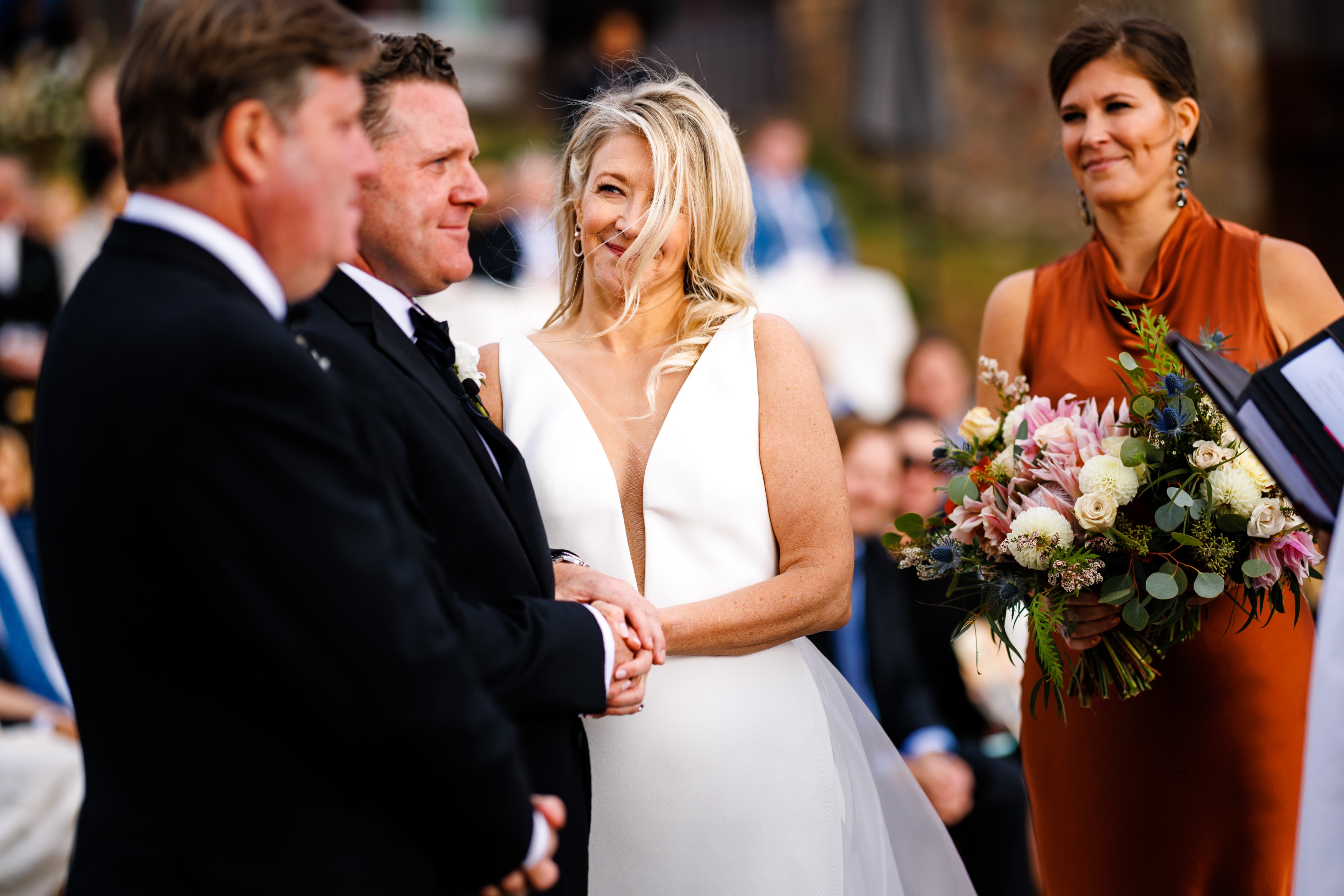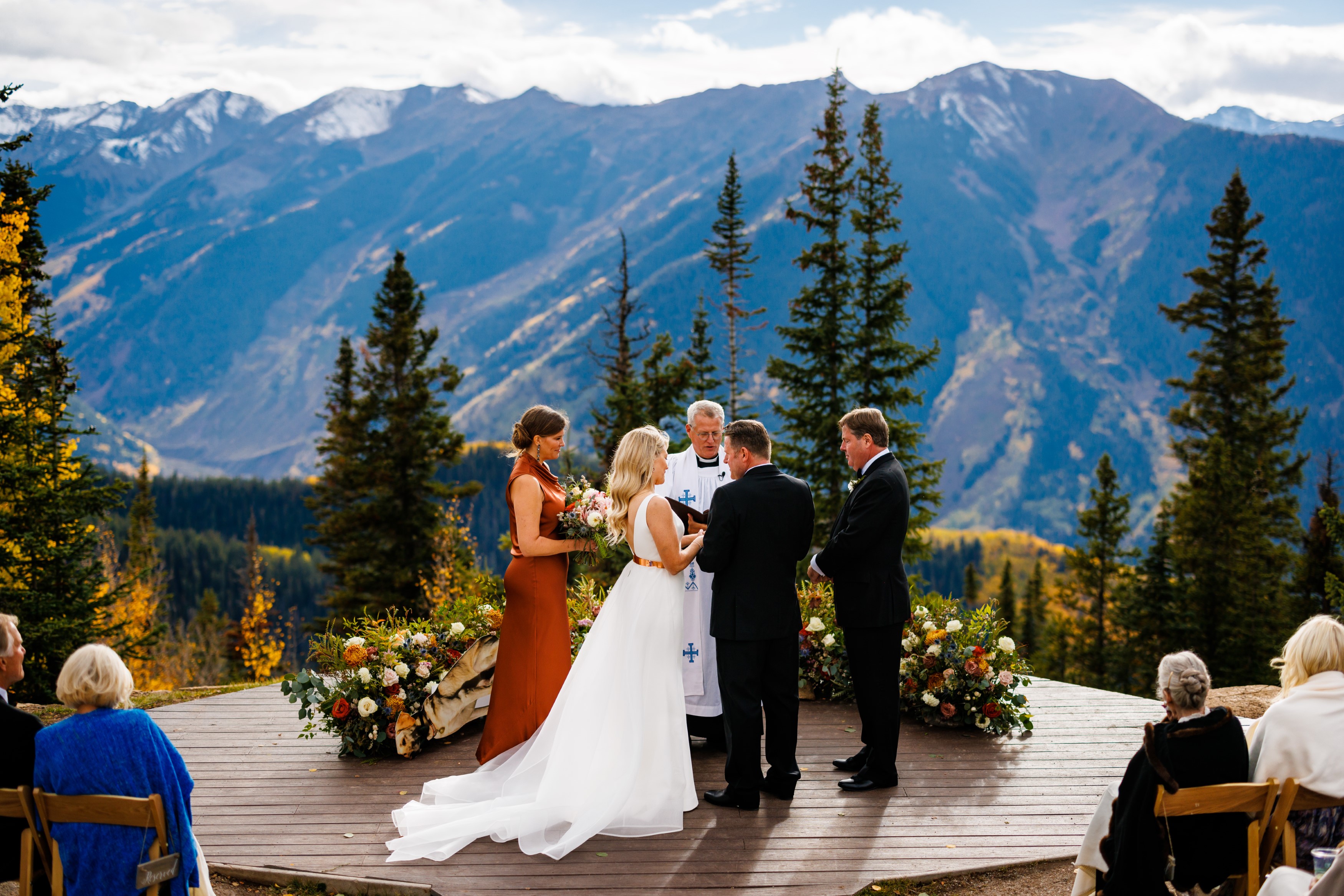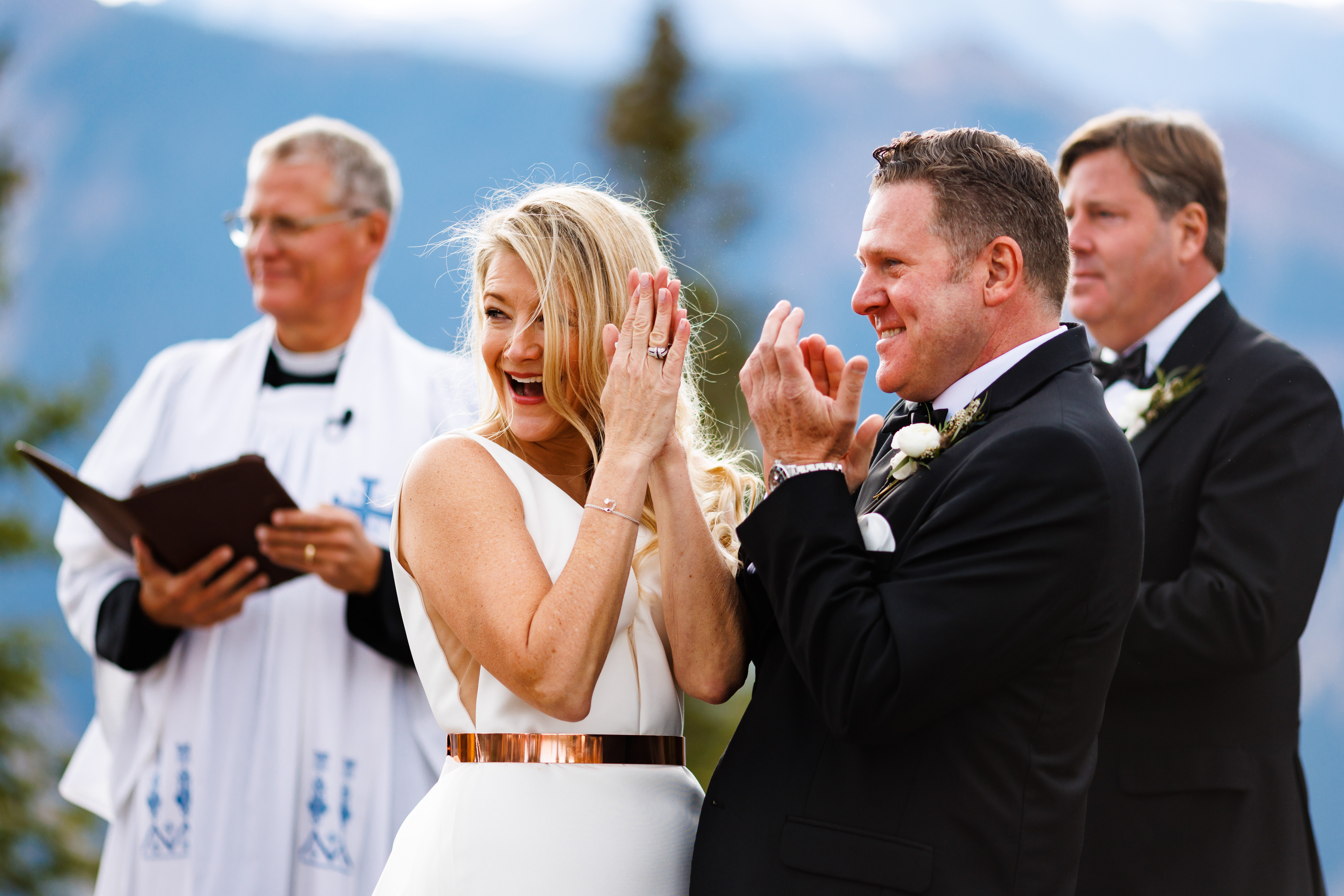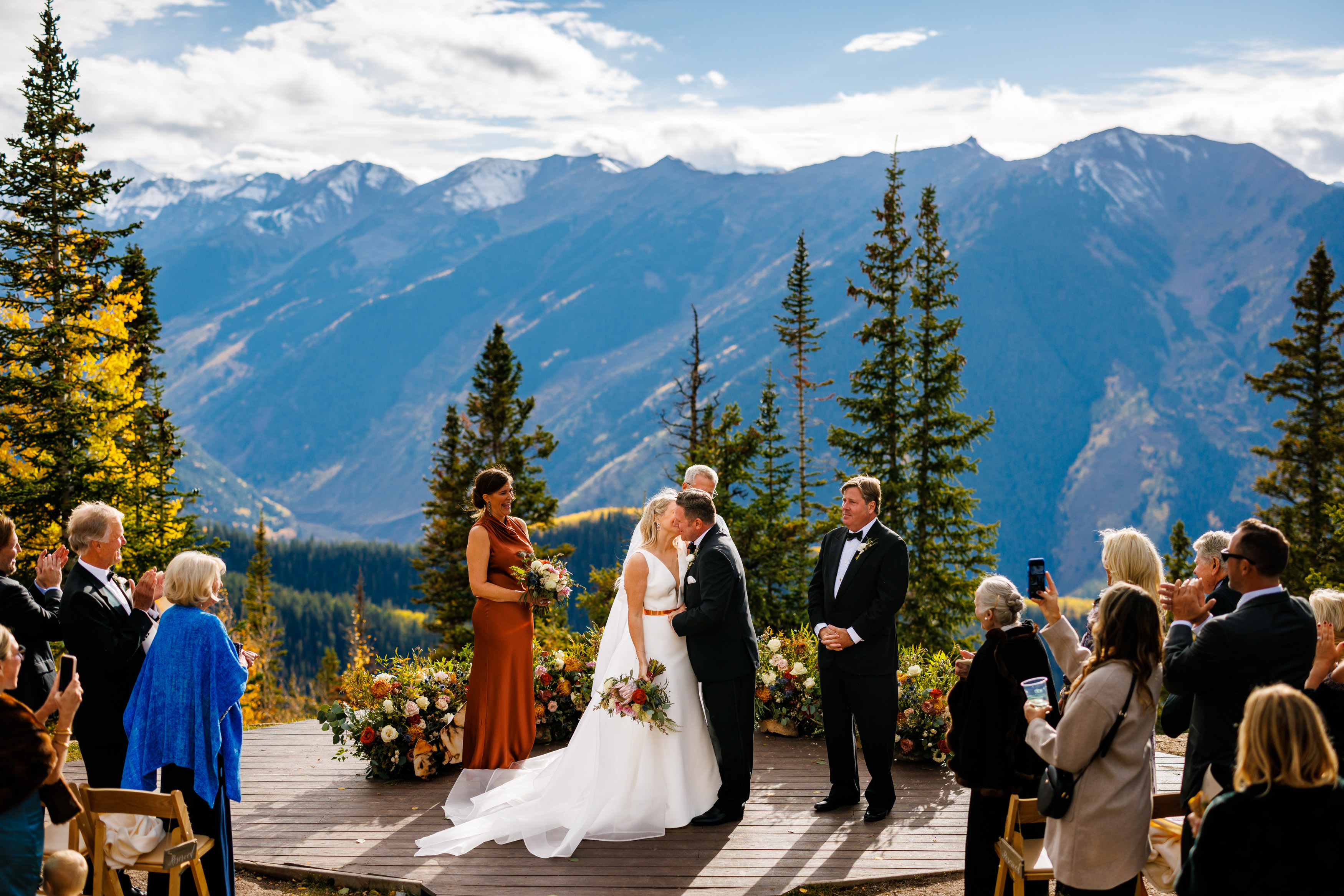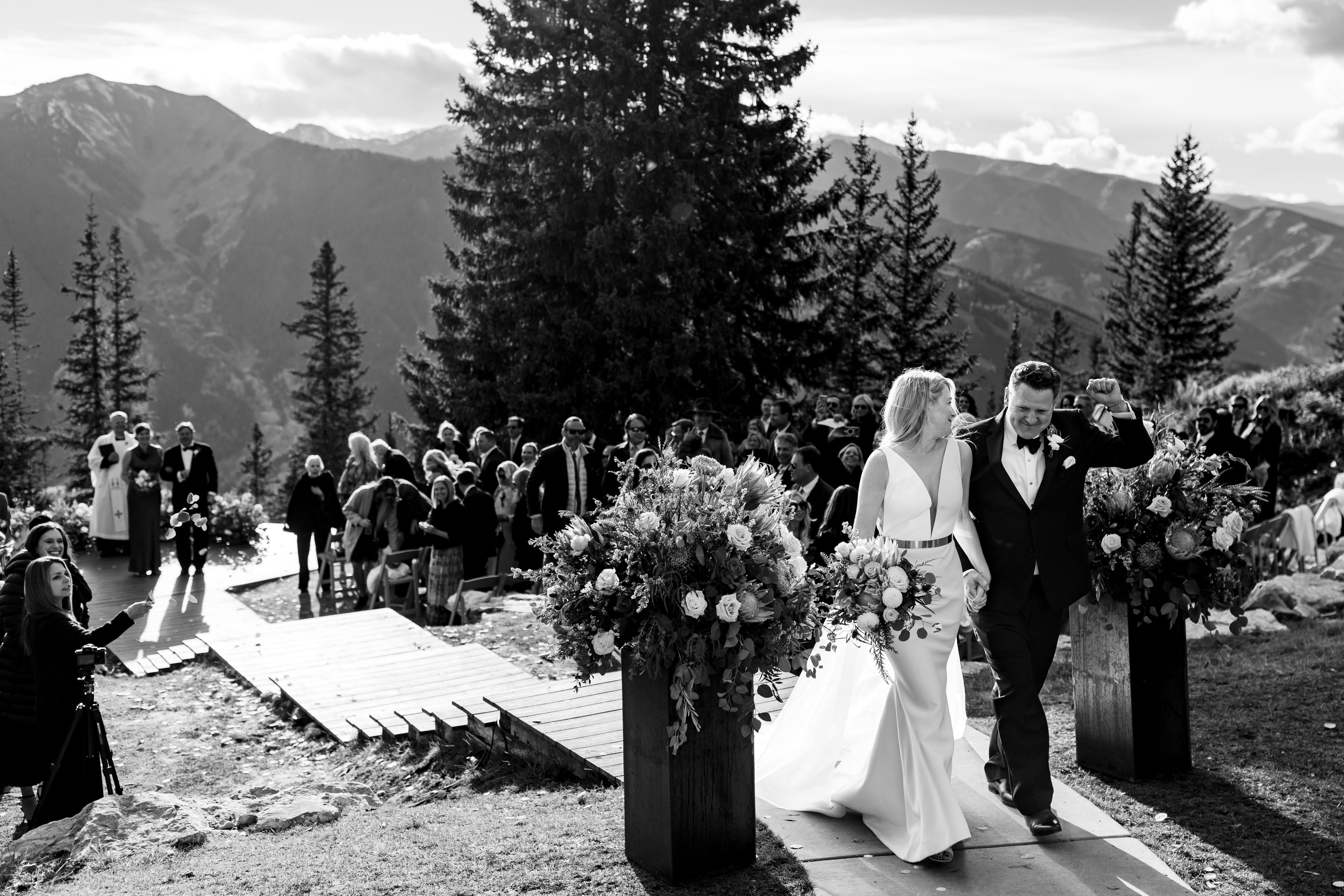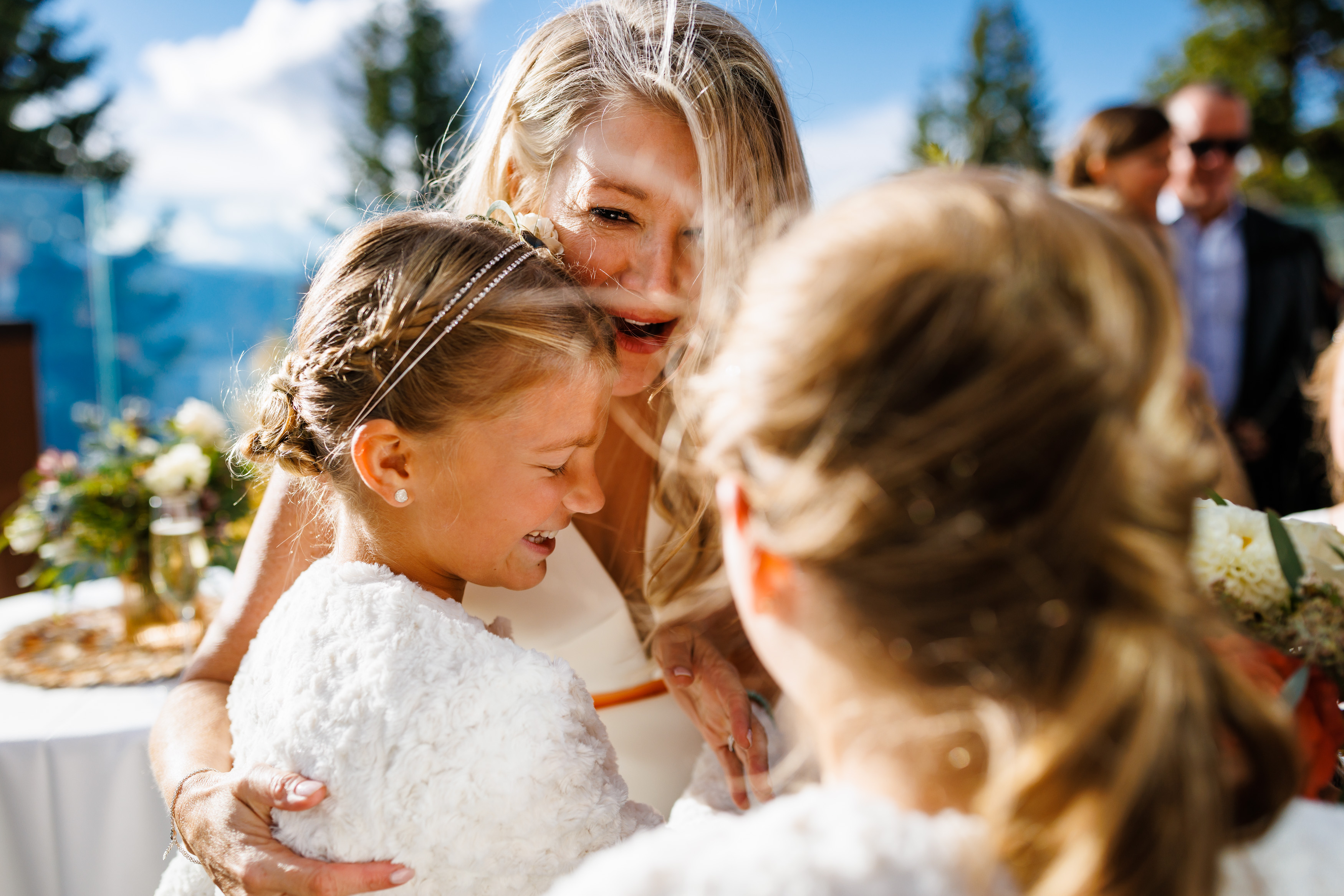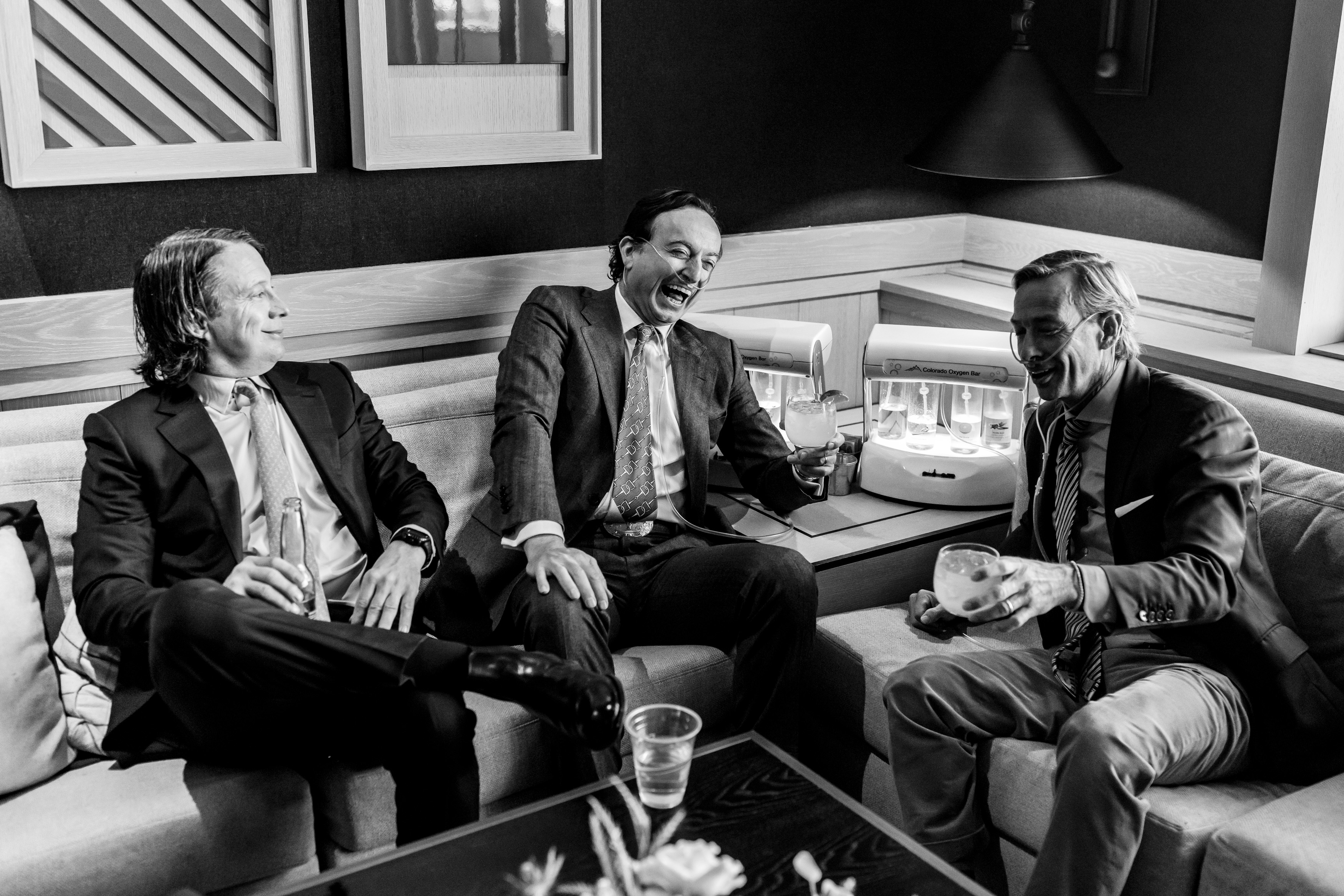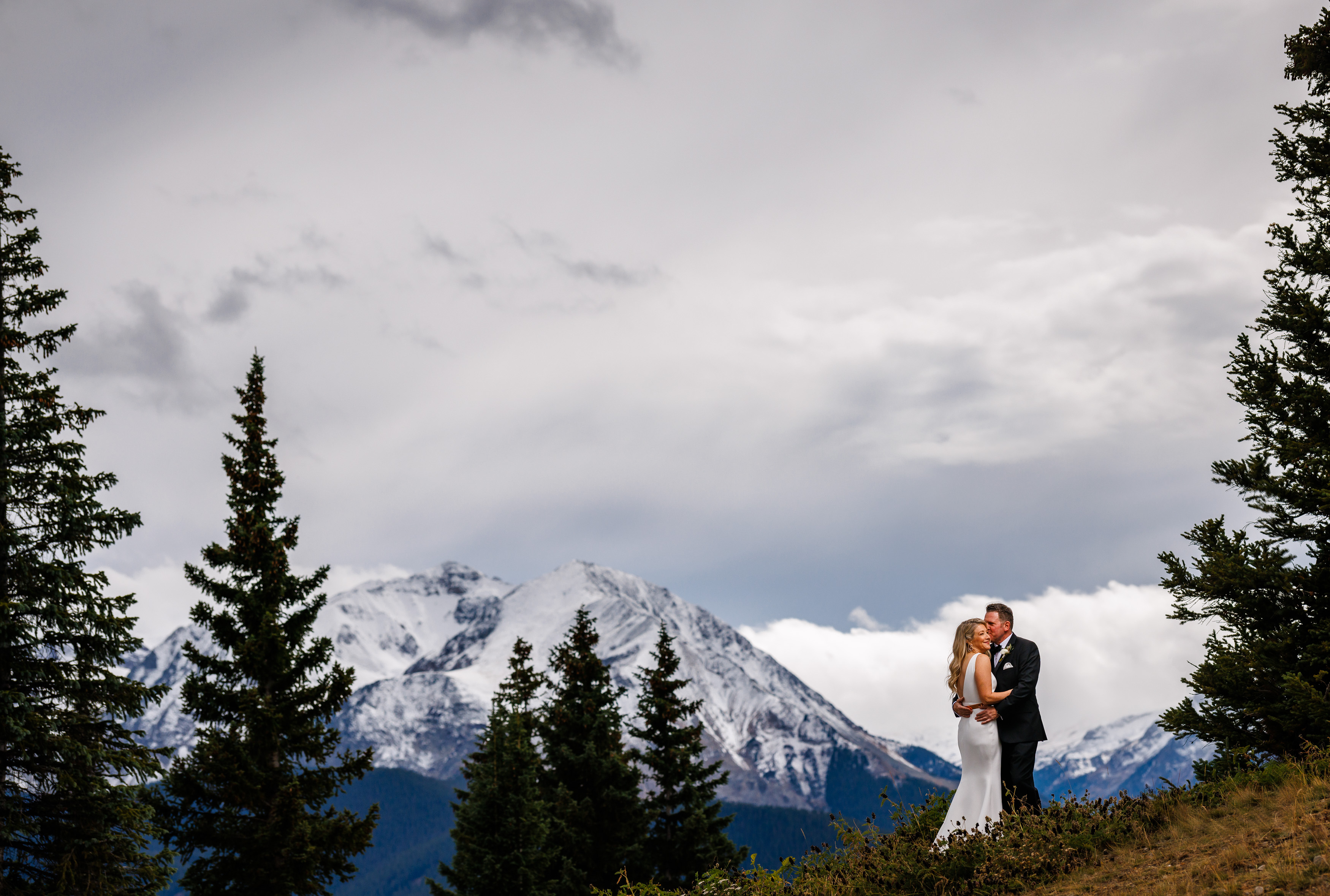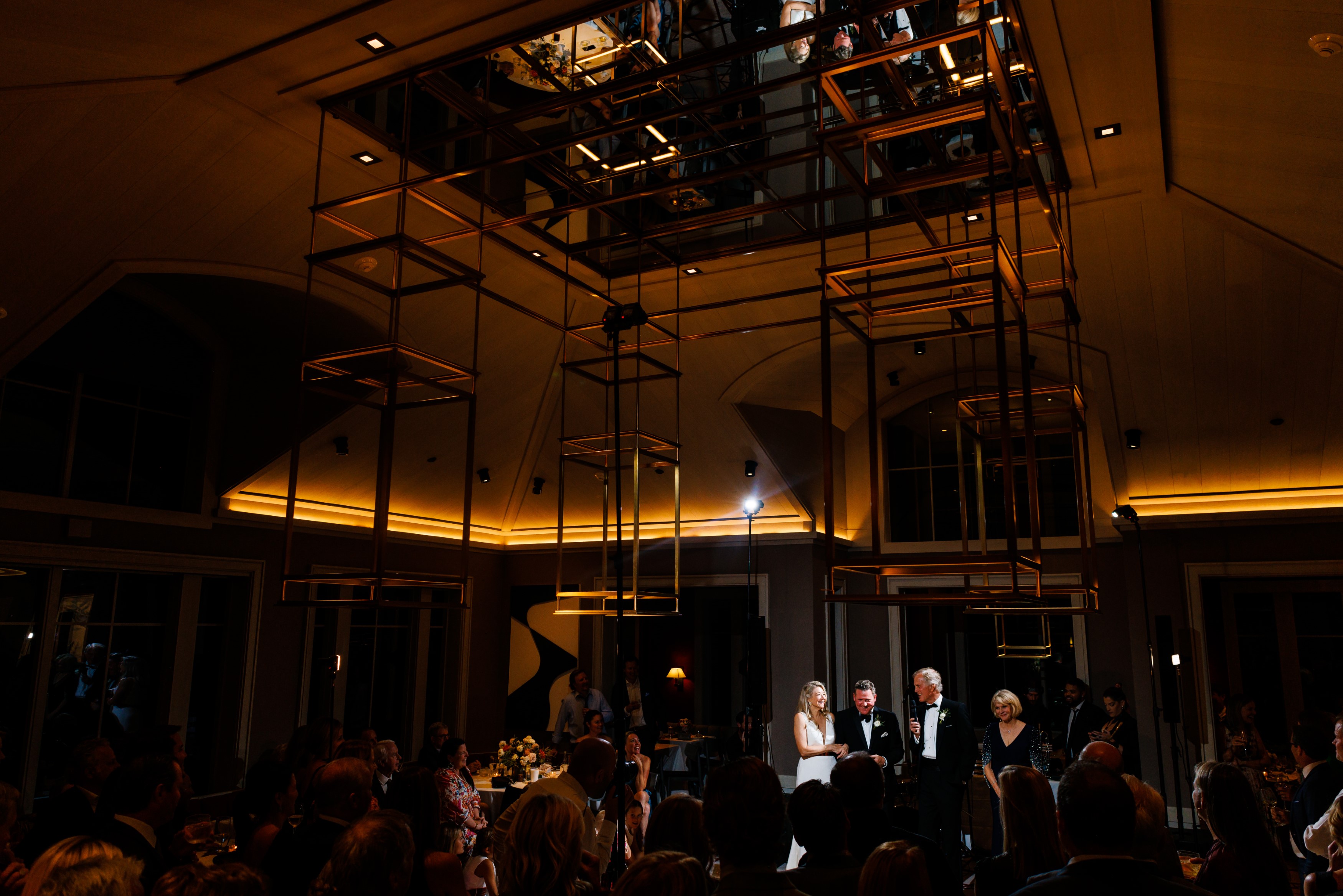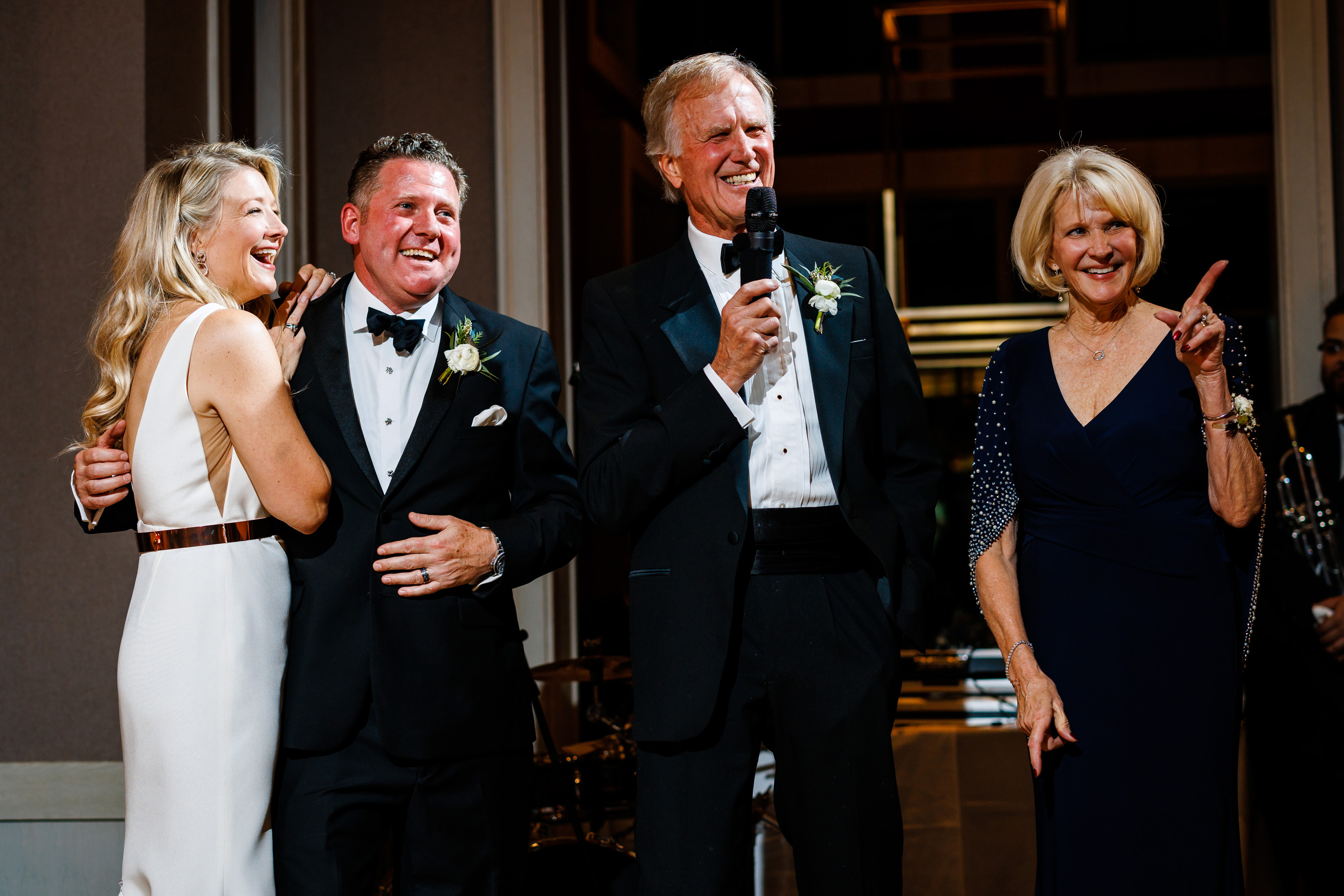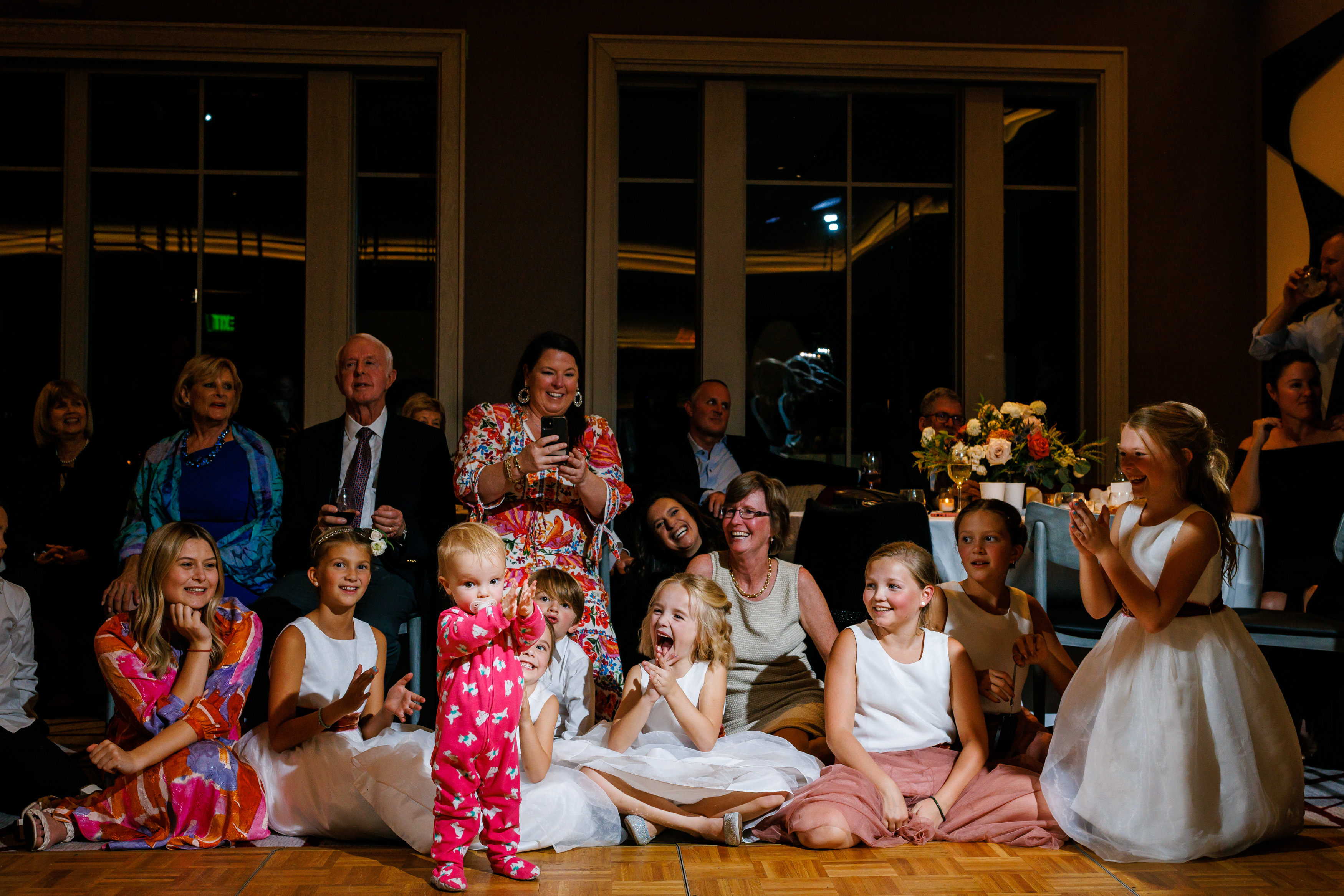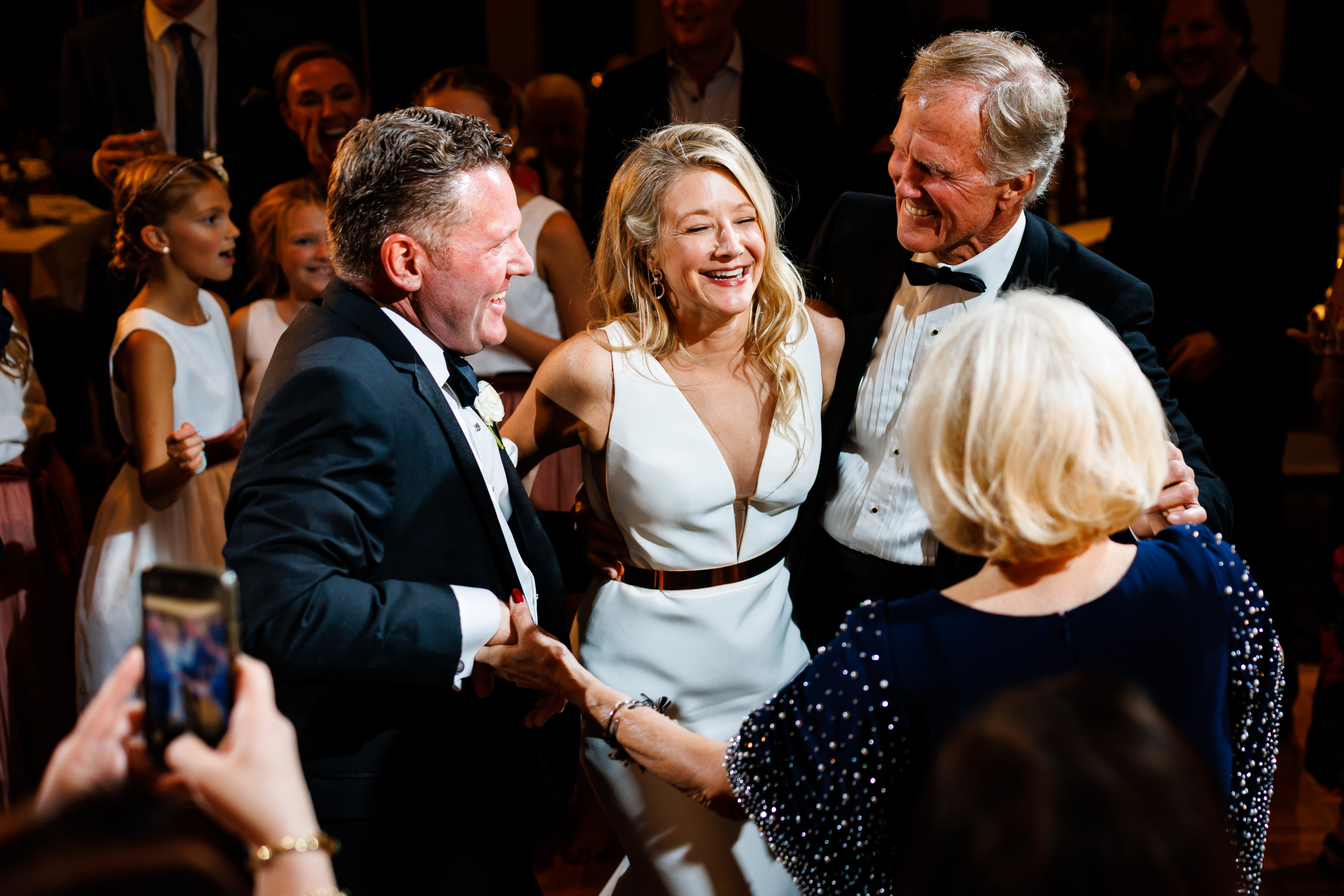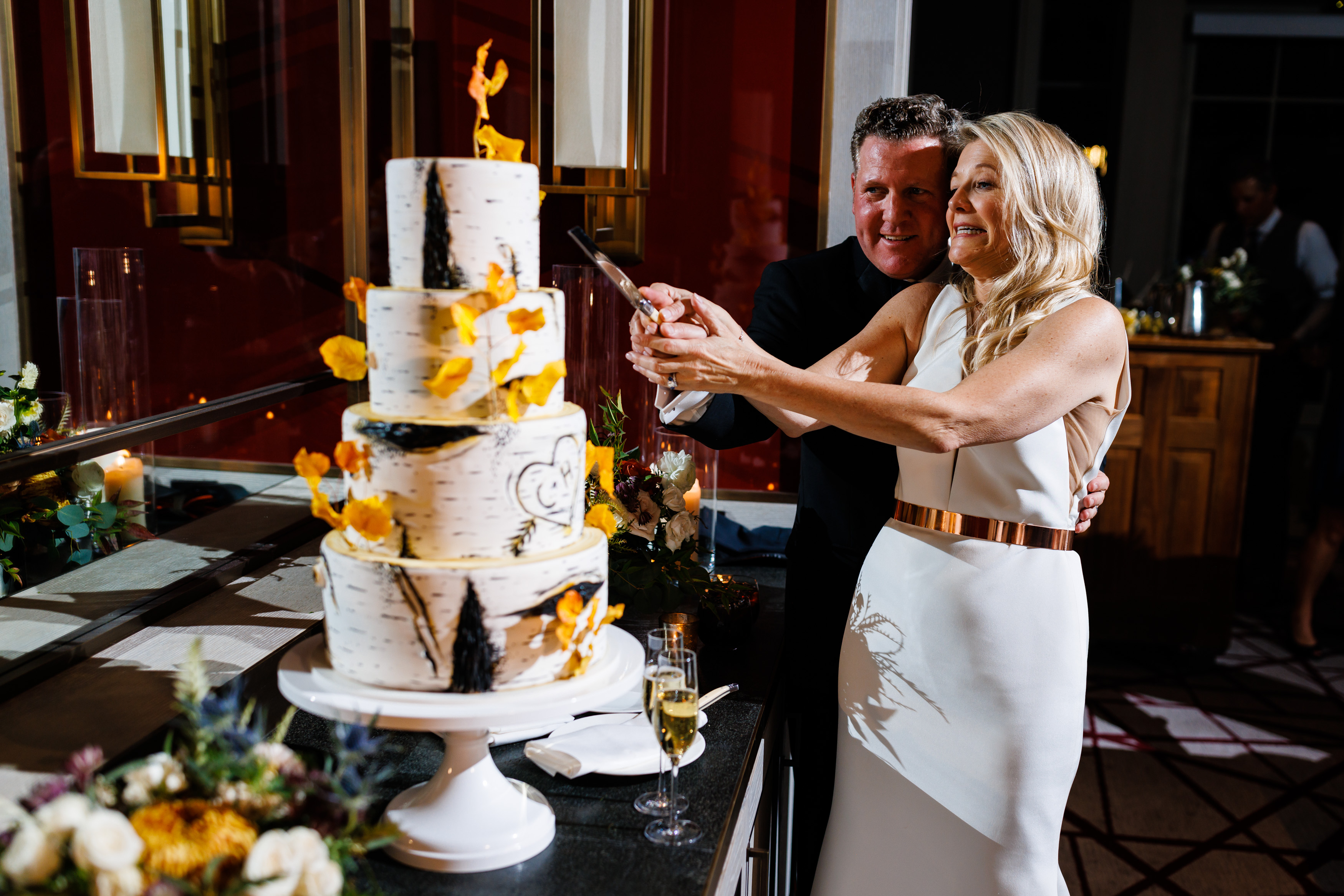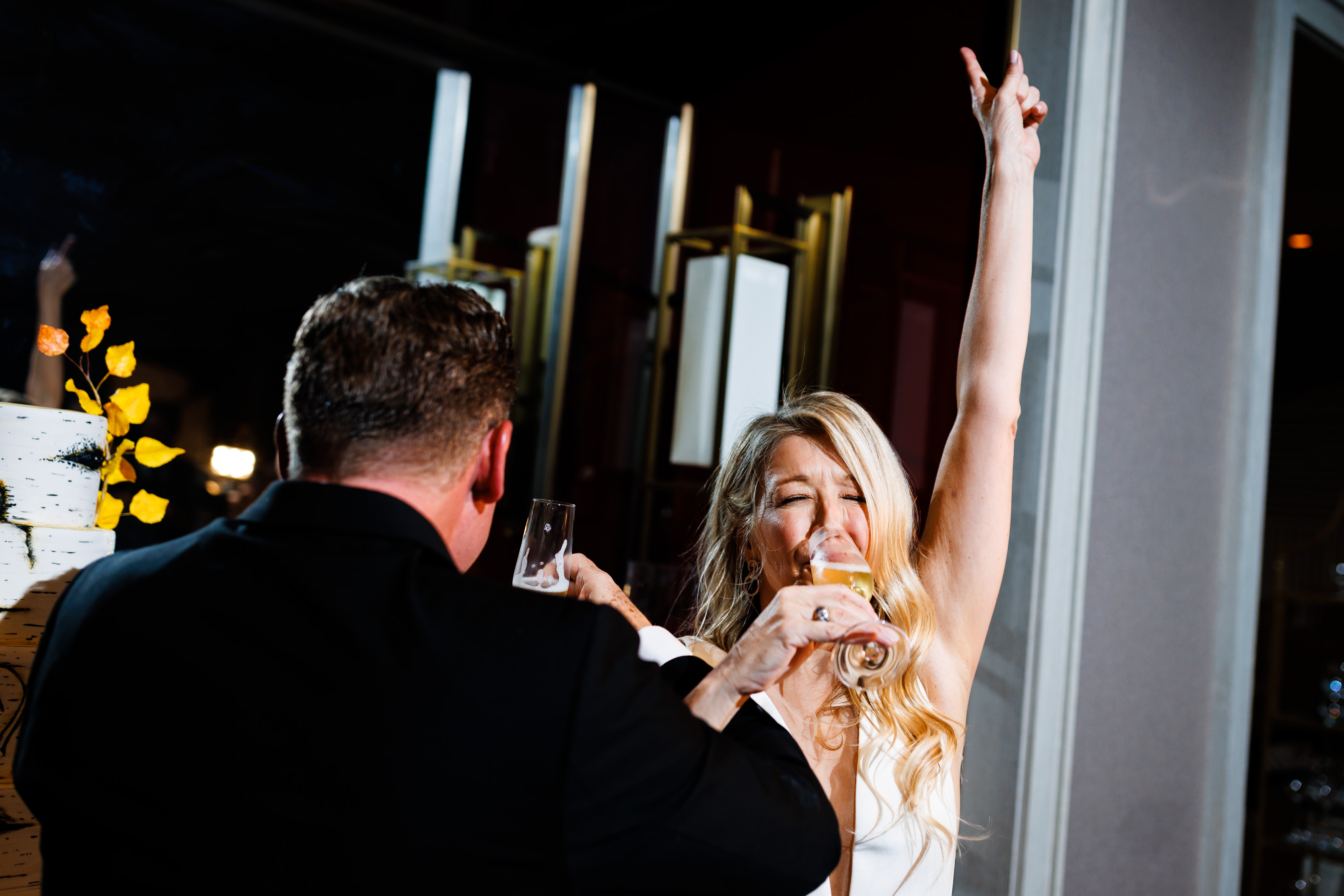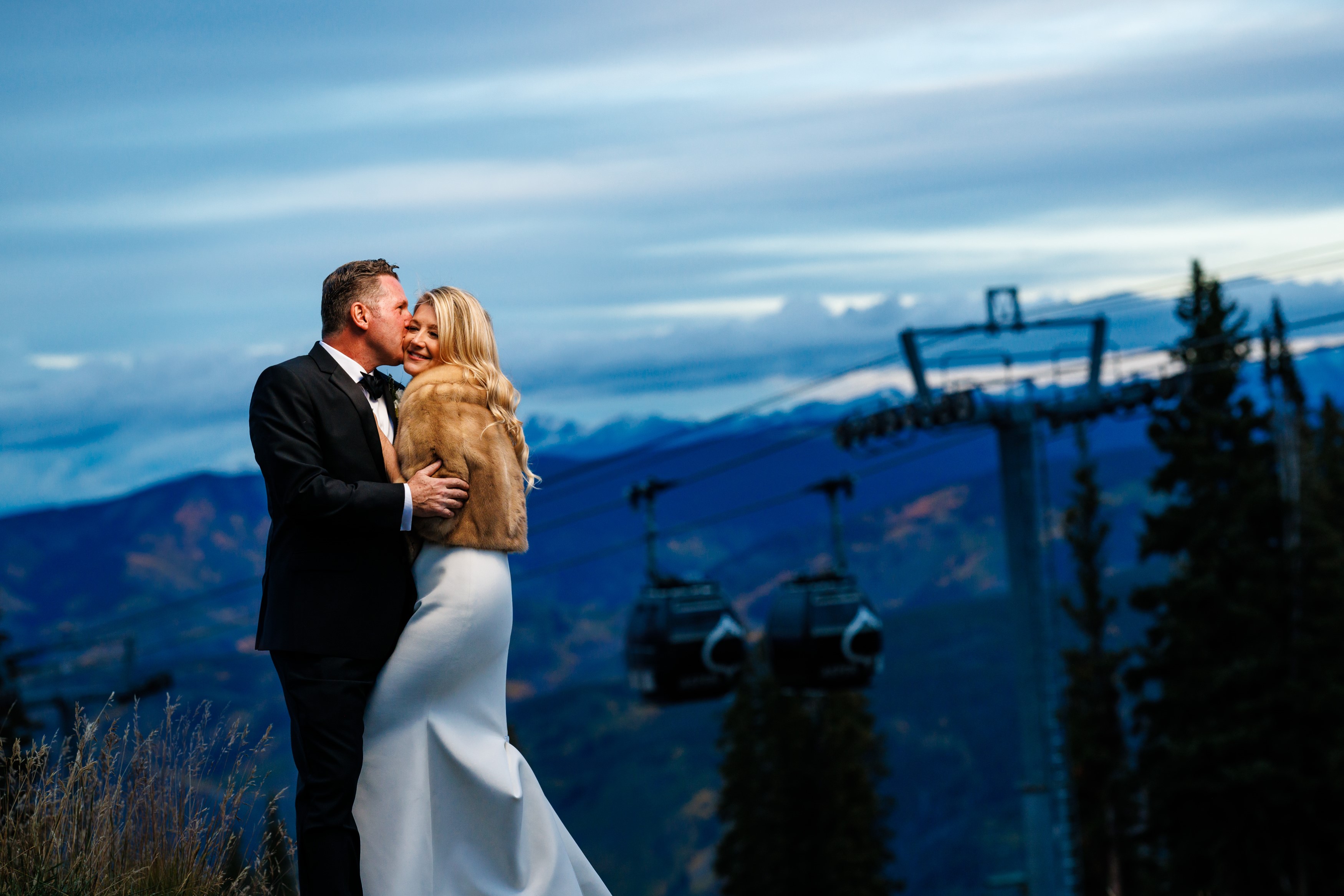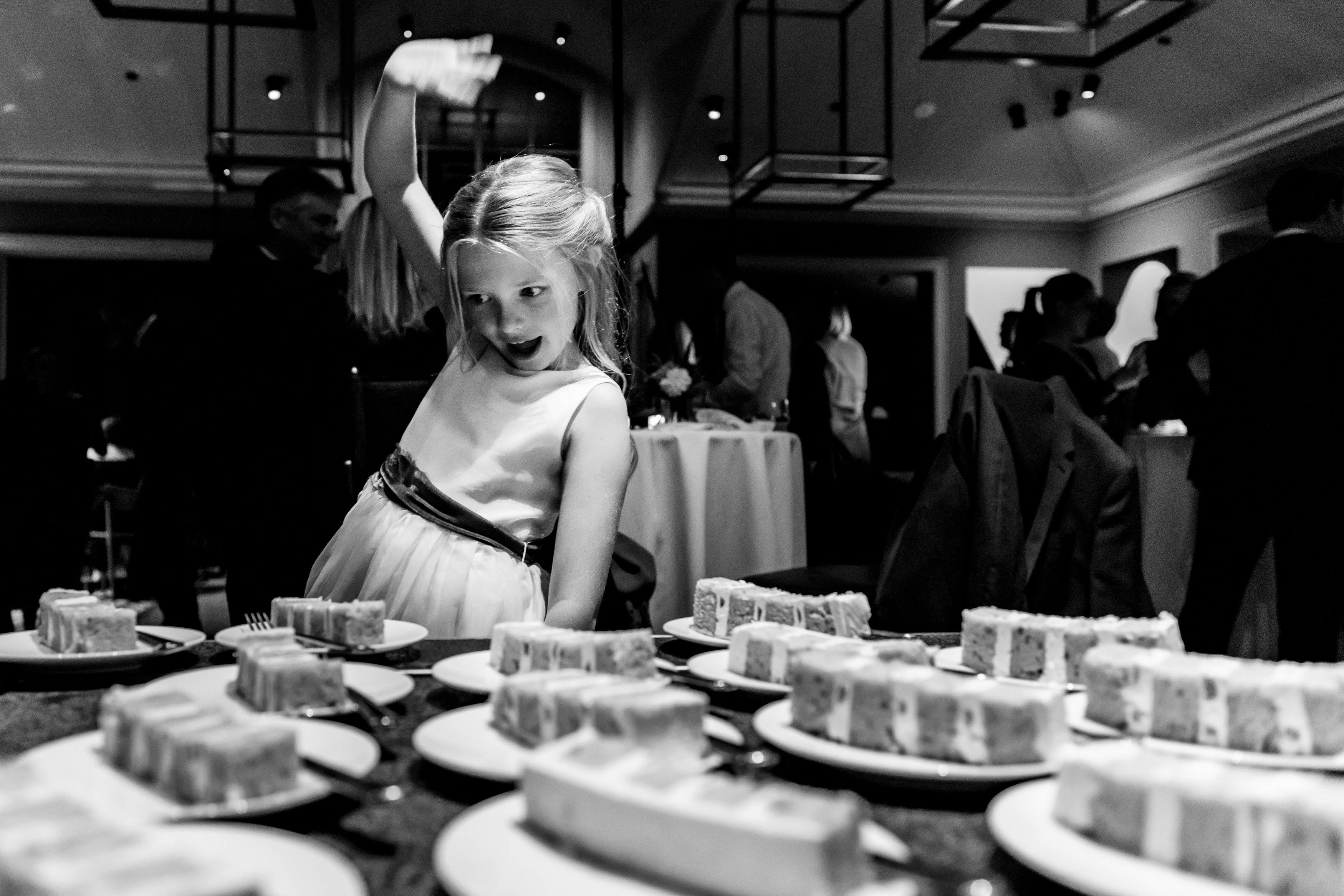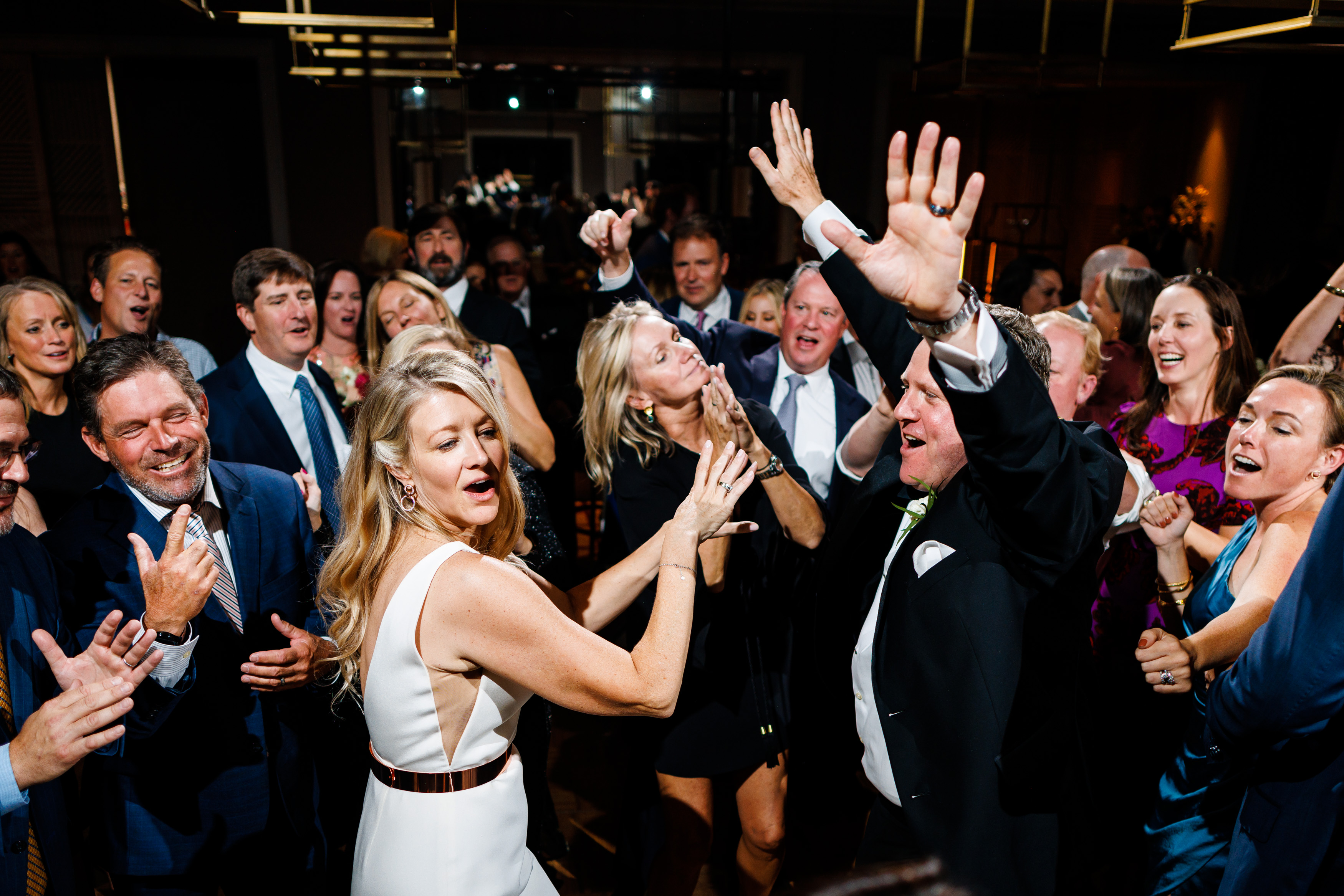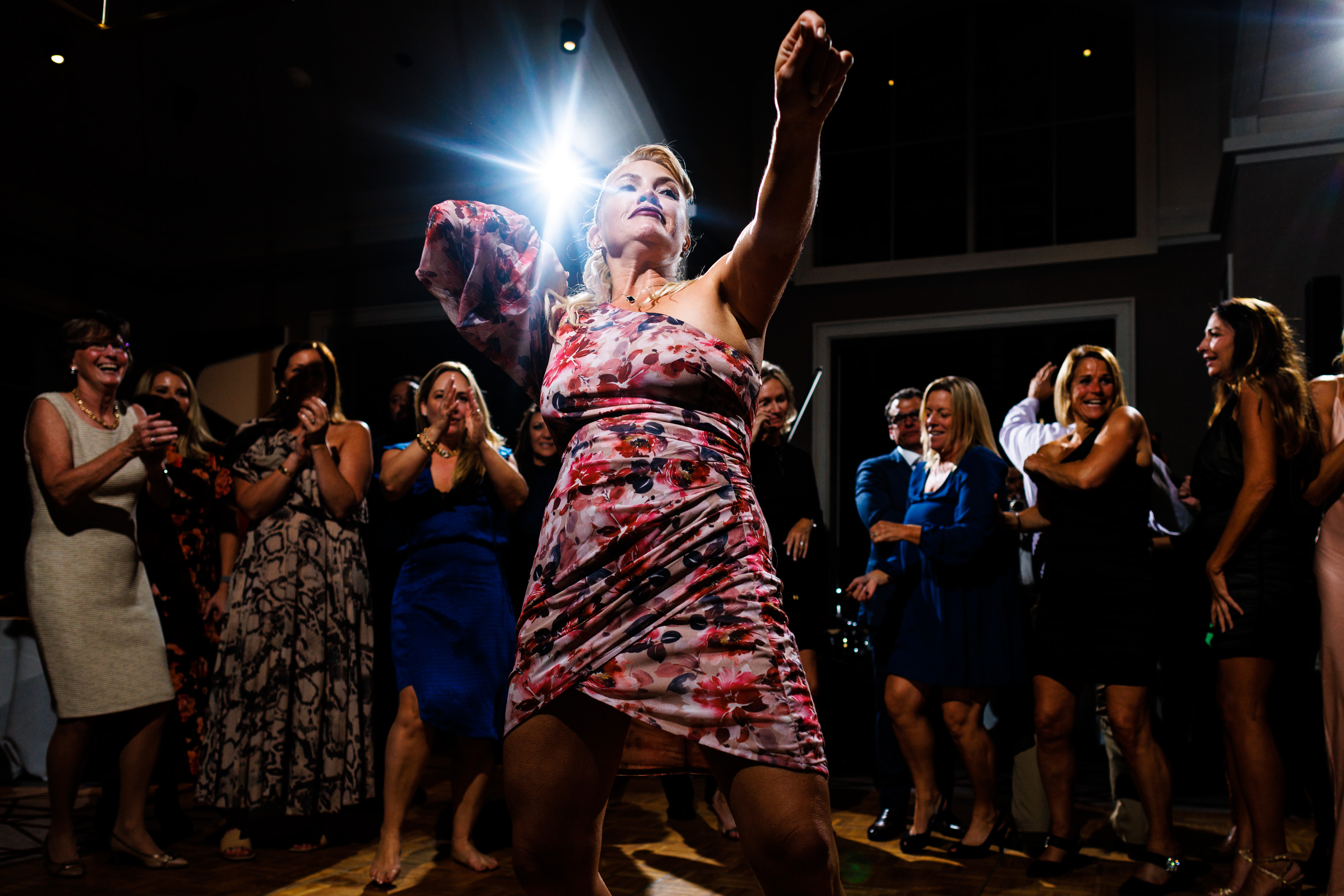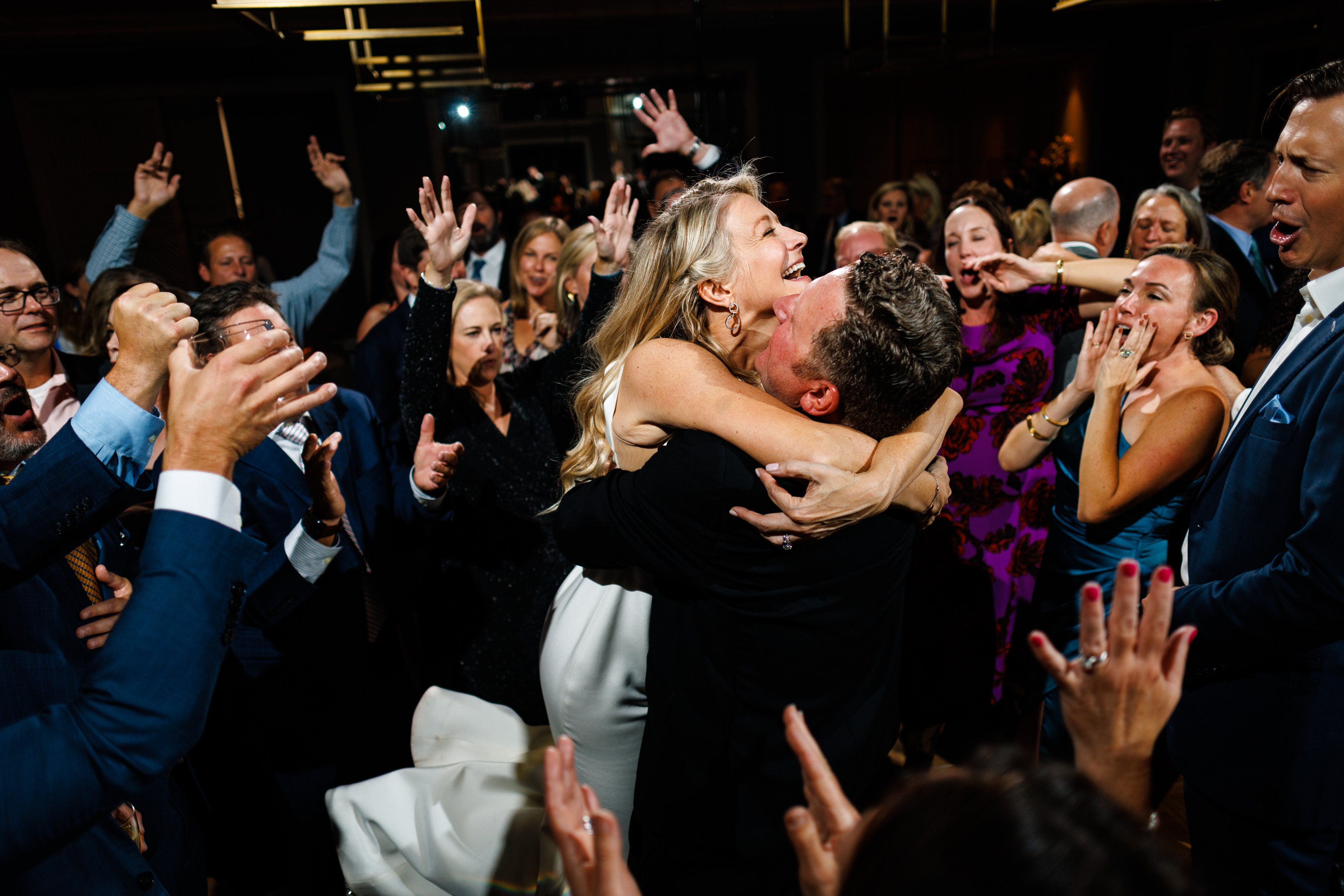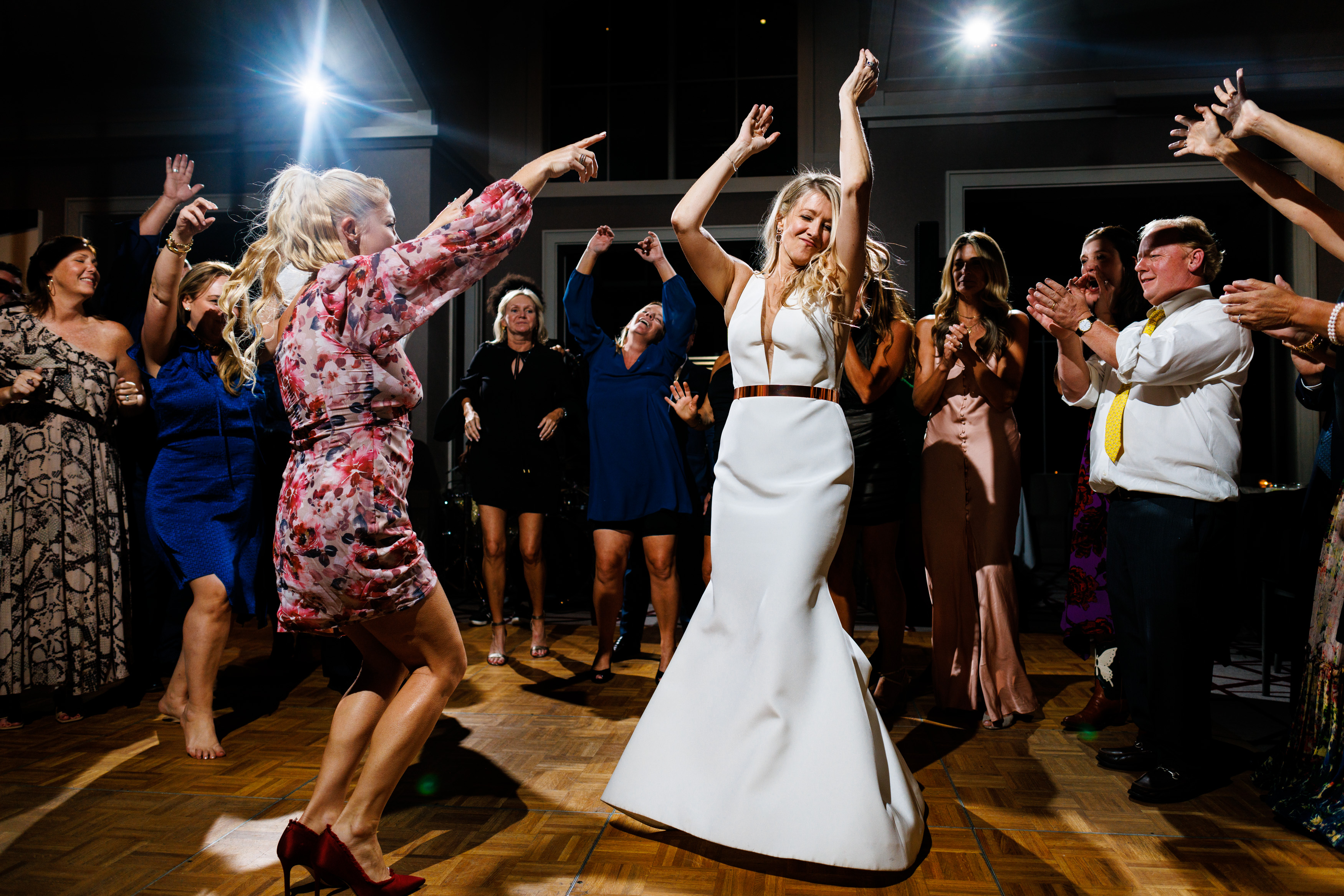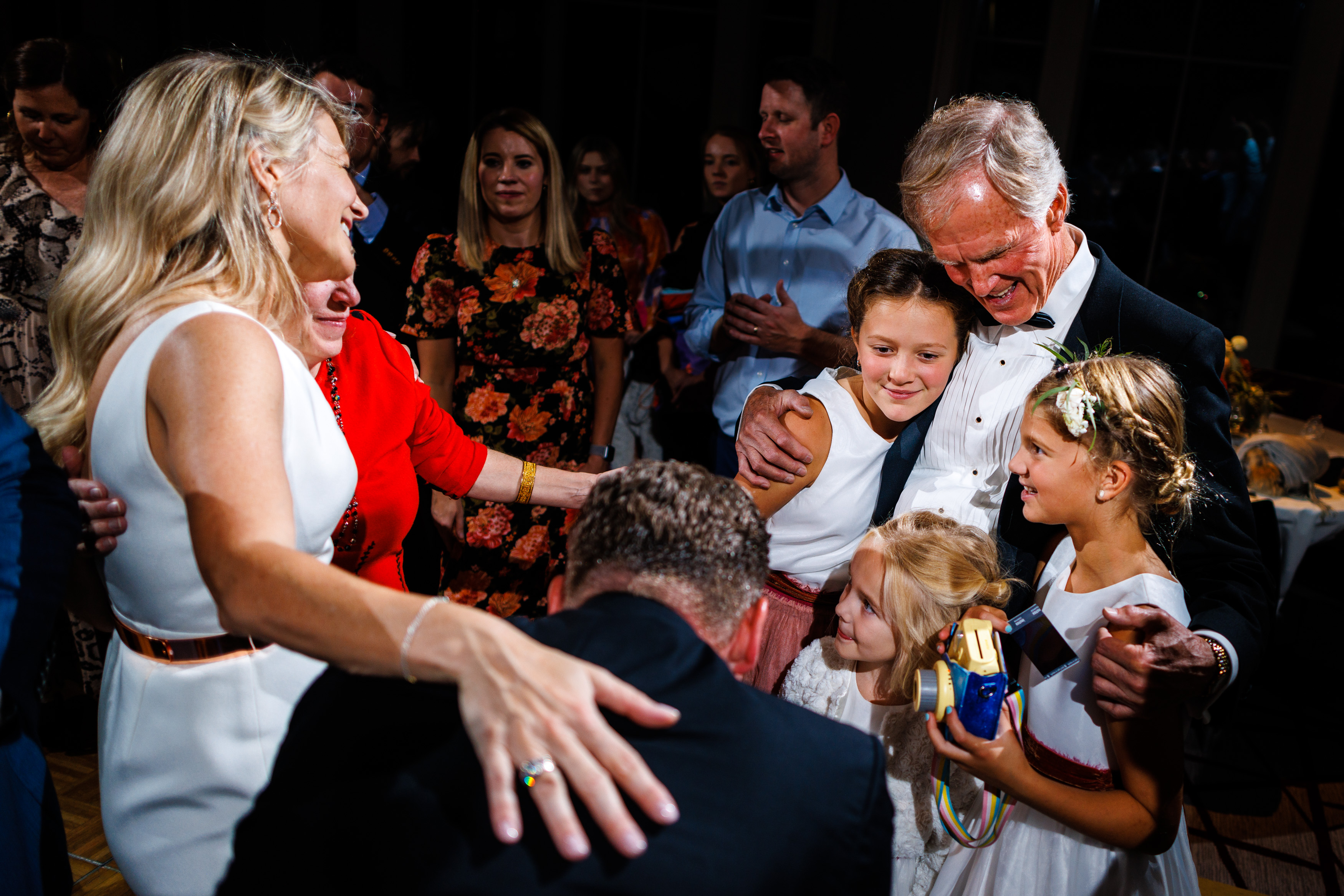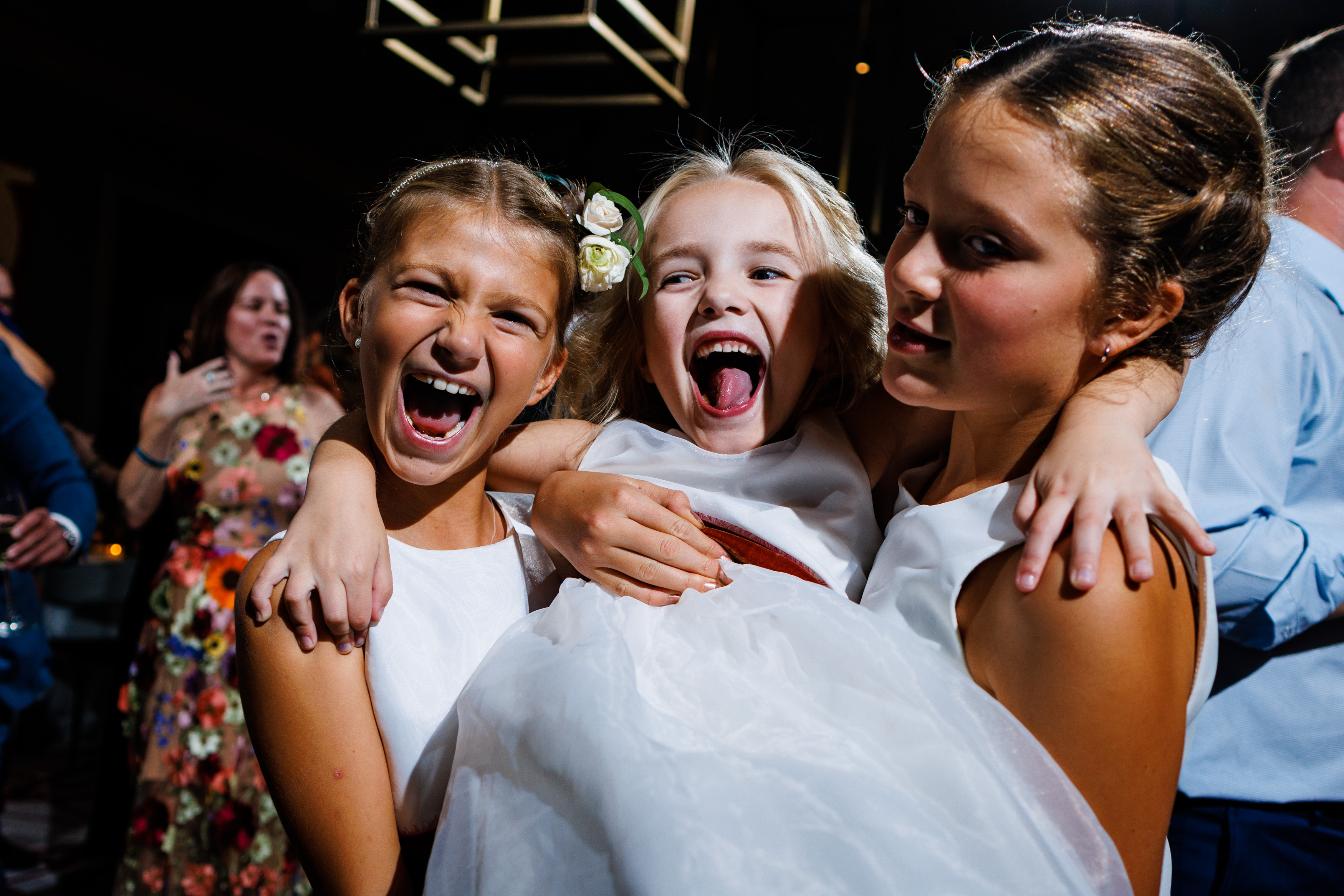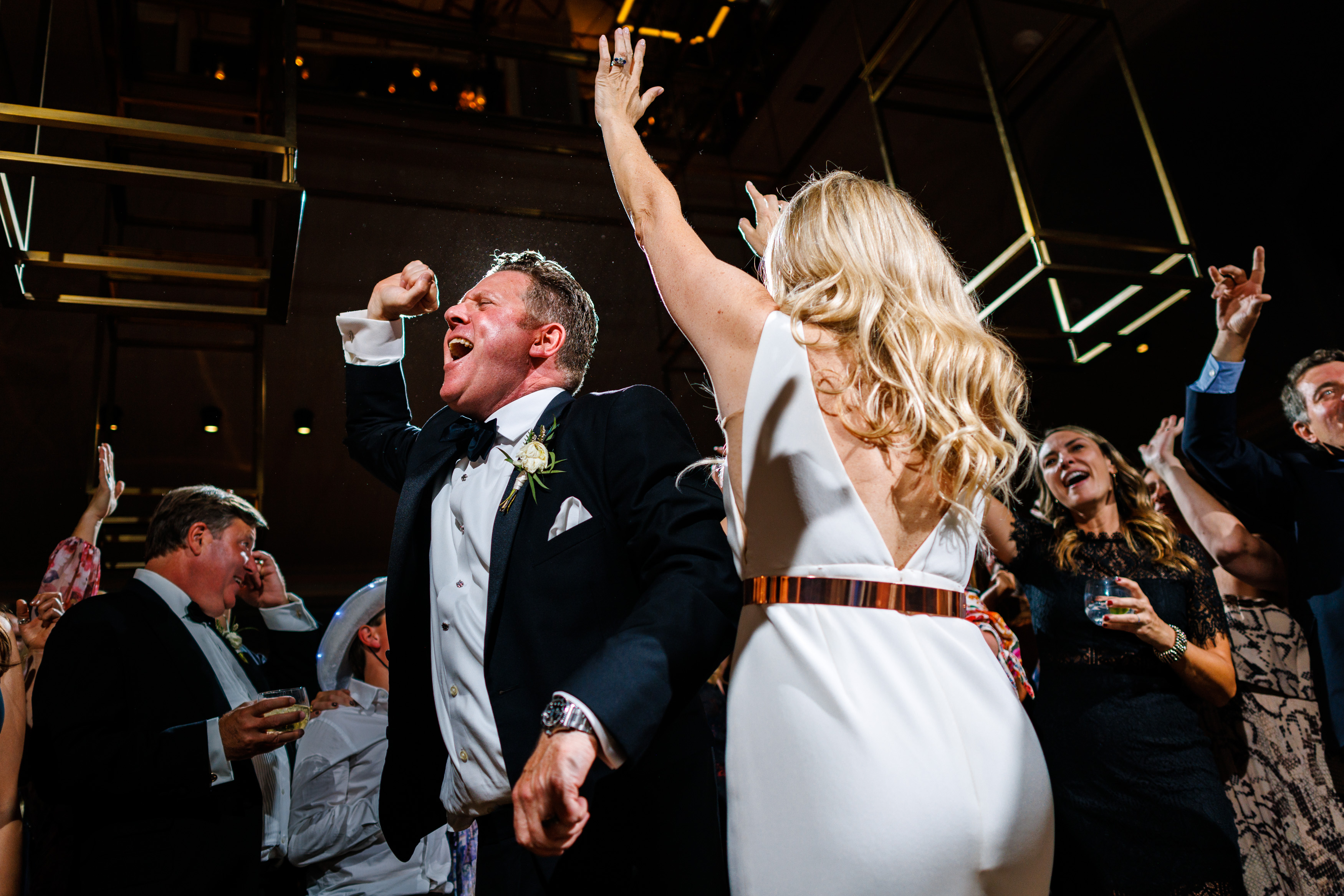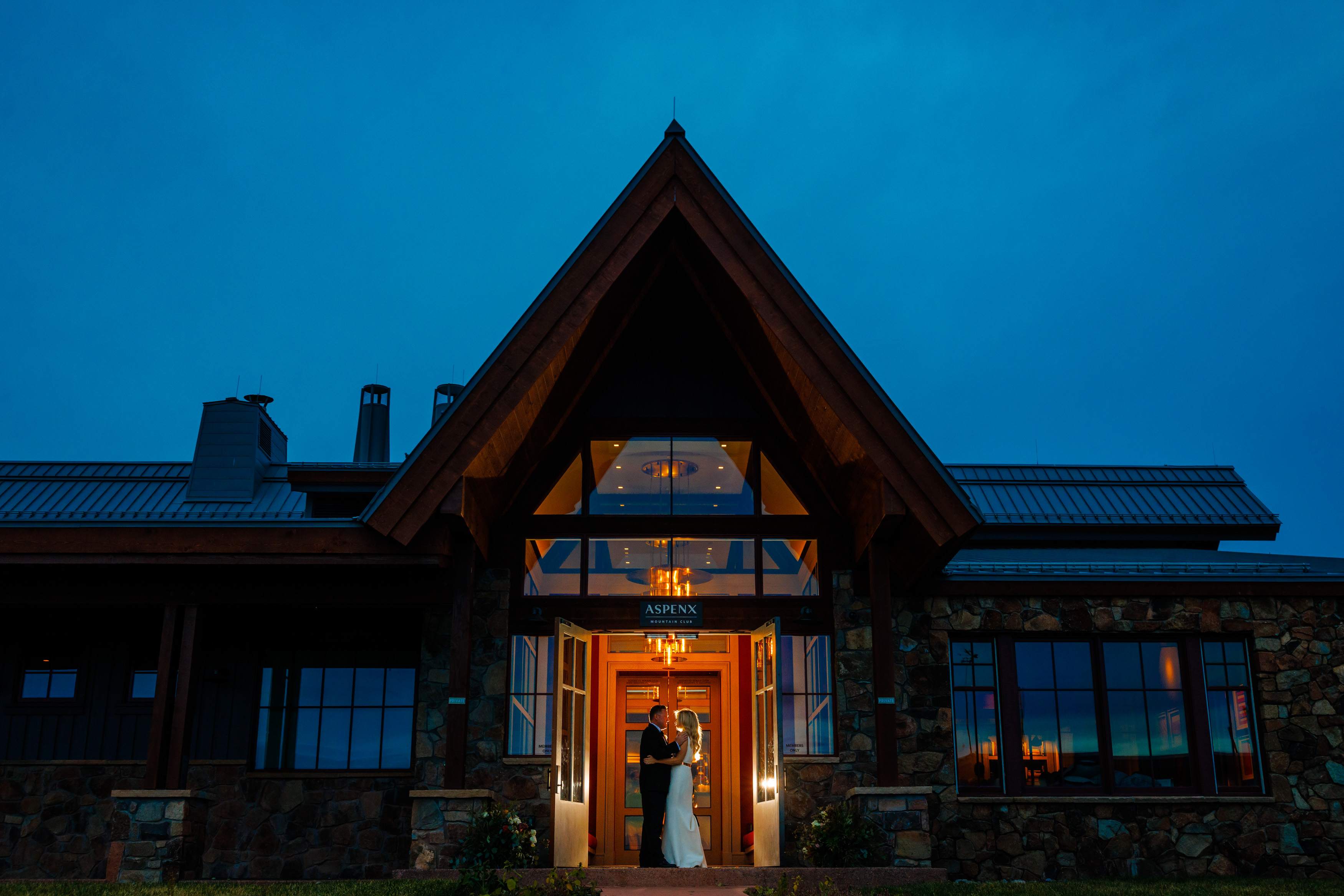 We've got more...